Afghanistan
NATO Sending New Brigade to Afghanistan
KABUL, Afghanistan (AP) - NATO-led troops battling resurgent Taliban militants will shortly be reinforced with another combat brigade, the top NATO commander in Afghanistan said Thursday. Gen. David Richards said the brigade will consist of members of different nations participating in NATO's International Security Assistance Force. A brigade is typically 1,500 to 3,500 soldiers; Richards did not specify how many additional troops were expected. "I anticipate at least another brigade of combat troops from ISAF nations coming here shortly and more after that," Richards said.

The announcement came one day after the Defense Department said 3,200 soldiers from the New York-based 10th Mountain Division already in the country would have their tour extended by four months.

Richards made the comments at the opening of a joint operations center in Kabul that will be manned by officers from Afghanistan, Pakistan and NATO. The three are trying to increase coordination in their counterinsurgency efforts.
Posted by: Steve White || 01/25/2007 13:52 || Comments || Link || E-Mail|| [275 views] Top|| File under:
3 Taliban killed, 4 held in southern Afghanistan
Afghan police clashed with suspected Taliban militants in southern Afghanistan on Wednesday, killings three fighters and detaining four, a police official said.

The militants were killed and captured between the provinces of Kandahar and Uruzgan, where nine border policemen were killed in a militant ambush on Tuesday, said Matiullah Khan, an officer with border police. Afghan and NATO-led forces also battled suspected militants for nearly five hours in Uruzgan province on Tuesday, leaving 12 Taliban and nine policemen dead, Uruzgan's police chief, Gen Mohammad Qasem, said. Four militants and 10 Afghan troops also were wounded, he said.
Posted by: Fred || 01/25/2007 00:00 || Comments || Link || E-Mail|| [309 views] Top|| File under:
Africa Horn
Sudanese plane hijacked to Chad; hijacker arrested
A man armed with a pistol hijacked a Sudanese airliner on Wednesday and tried to force it to fly to Britain, but it diverted to neighbouring Chad where he was arrested and the passengers released unharmed.



"The hijacker was armed with a pistol and a knife. He demanded that the crew fly him to Great Britain but, due to lack of fuel, the plane had to land at N'Djamena."

Chadian officials said the hijacker, a young Sudanese man, said he was trying to escape persecution in his own country. The Sudanese Air West Boeing 737 with 103 passengers and crew on board was on a domestic flight from Khartoum to el-Fasher in the conflict-torn Darfur region when it was hijacked 30 minutes after takeoff. "The hijacker was armed with a pistol and a knife. He demanded that the crew fly him to Great Britain but, due to lack of fuel, the plane had to land at N'Djamena," Chad's Infrastructure Minister Adoum Younousmi told Reuters. "He has been arrested and will answer for his actions ... Chad is not a sanctuary for terrorists," he added.
Posted by: Fred || 01/25/2007 00:00 || Comments || Link || E-Mail|| [354 views] Top|| File under:
Africa North
Algerian militants attack army convoy, kill one
More on yesterday's story...
A soldier was killed and seven were injured in a terrorist attack Sunday (January 21st) when a roadside bomb exploded under an army vehicle in Algeria's Jijel region, local press reported. The attack, attributed to Algeria's major militant al-Qaeda-linked Salafist Group for Preaching and Combat (GSPC), prompted the army to launch an offensive against the terrorists in the region. GSPC, led by Abdelmalek Droukdel -- aka Abou Mosaâb Abd El Ouadoud -- reportedly consists of 300 to 500 armed elements and is still active in the regions of Tizi Ouzou, Boumerdes, Bouira, Me Sila, Batna, Sétif and Bordj Bou Arréridj.
Posted by: Fred || 01/25/2007 00:00 || Comments || Link || E-Mail|| [332 views] Top|| File under:
Caucasus/Russia/Central Asia
Russian man arrested with bomb-grade uranium
Republic of Georgia authorities, aided by the CIA, set up a sting operation last summer that led to the arrest of Russian man who tried to sell a small amount of nuclear-bomb grade uranium in a plastic bag in his jacket pocket, US and Georgian officials said.

The operation, which neither government has publicized, represents one of the most serious cases of smuggling of nuclear material in recent years, according to analysts and officials. The arrest underscored concerns about the possibility of terrorists acquiring nuclear bomb-making material on the black market, although there was no suggestion that this particular case was terrorist-related. "Given the serious consequences of the detonation of an improvised nuclear explosive device, even small numbers of incidents involving HEU (highly enriched uranium) or plutonium are of very high concern," said Melissa Fleming of the UN's International Atomic Energy Agency.
Posted by: Fred || 01/25/2007 00:00 || Comments || Link || E-Mail|| [523 views] Top|| File under:
Europe
France: Agents arrest four terror suspects
French intelligence agents have arrested four people believed linked to terror suspects detained in Syria several months ago, officials said Wednesday. Three men and one woman were detained Tuesday and were in custody in Tours, a city southwest of Paris, according to the French national police. The four are believed linked to two Frenchmen charged in November with suspected terrorist ties after they were expelled from Syria, police said. Those men, from near Tours, had traveled to Syria in October and were allegedly planning to continue to Iraq, but were arrested by Syrian authorities who suspected them of terrorist connections, according to French judicial officials. Investigators are trying to determine whether the men were traveling on their own or as part of a broader terrorist network.
Posted by: Fred || 01/25/2007 00:00 || Comments || Link || E-Mail|| [271 views] Top|| File under:
India-Pakistan
Eight suspected Tamil Tiger rebels arrested
Chennai: Eight suspected Tamil Tiger rebels were arrested in southern India. More than two metric tons of ball bearings that can be used for making mines, were seized, a police official said yesterday. The eight had bought the bearings, manufactured in Mumbai, and told the police that they planned to take them to Sri Lanka, according to D. Mukherjee, director-general of Tamil Nadu state police. "We are investigating the links," Mukherjee said.

Five were arrested on Tuesday night in Chennai. The remaining three were arrested in Tuticorin, a port town 450 km south of Chennai. Mines are the preferred weapons of the rebel group Liberation Tigers of Tamil Eelam. They have been fighting since 1983 for a separate homeland for Sri Lanka's 3.1 million minority Tamils, citing decades of discrimination by the Sinhalese-dominated state. Tamil Nadu is home to nearly 56 million Tamils, many with close family ties to ethnic Tamils in Sri Lanka.
Posted by: Fred || 01/25/2007 00:00 || Comments || Link || E-Mail|| [283 views] Top|| File under:
3 cops, journalist among 9 abducted in NWFP
TANK: Suspected militants kidnapped nine people, including a journalist, in two incidents in the NWFP on Wednesday. Unidentified men kidnapped three policemen along with their official weapons from a checkpoint here late on Tuesday night. Tank DSP Muhammad Khan confirmed the kidnapping of the three policemen from Kot Azam checkpoint, but declined to say who could have done this. No group has claimed responsibility for the kidnappings.

Online adds: Unidentified men kidnapped six people - a journalist and five labourers - when they were travelling on a main highway in the Wana Tiyarza area of South Waziristan Agency on Wednesday. The local political administration confirmed the abductions and said that the Michikhail tribe was being questioned in this connection.
Posted by: Fred || 01/25/2007 00:00 || Comments || Link || E-Mail|| [285 views] Top|| File under:
Iraq
Fallujah Torture House Busted
CAMP FALLUJAH, Iraq – Coalition forces discovered a building with blood-stained walls in southeast of Fallujah late Monday night and rescued three Iraqis found shackled inside. One of the victims was so badly beaten he had broken limbs. He was examined and quickly evacuated by Coalition forces to receive life-saving medical care.

During their patrol, Soldiers from B Company, 2nd Battalion, 136th Infantry Regiment discovered multiple weapons caches in other nearby houses early this morning while conducting intelligence-driven searches. The discovery included a mortar targeting system and a sniper rifle with scope, as well as a Bongo truck with a mounted anti-aircraft gun and another vehicle rigged as a vehicle-borne improvised explosive device.

"This is a perfect example of how information can save lives," said Coalition spokesman Major Alan F. Crouch. "More often it's the Iraqi Army and police who use this information to help people, but the Coalition Forces will always be glad to use tips and information we receive to help civilians."

The Guardsman from Minnesota also detained four suspects in one house and six suspects in another house. The suspects have been moved to a nearby base for questioning.

Once the bound hostages were rescued from the house with the blood-stained walls, the suspected "torture house" was destroyed by Coalition forces. There were no other civilian, Iraqi security forces or Coalition forces casualties reported.
Posted by: Glenmore || 01/25/2007 07:47 || Comments || Link || E-Mail|| [274 views] Top|| File under:
U.S. and Iraqi troops storm Baghdad neighborhood again
For the second time in two weeks, U.S. and Iraqi forces backed by helicopter gunships and mortar fire stormed the central Baghdad neighborhood astride Haifa Street in an effort to uproot suspected Sunni Muslim insurgents. Army Lt. Col. Scott Bleichwehl, a spokesman for the multi-national forces in Baghdad, said the objectives were to clear the area of insurgents, recover weapons caches and restore order. "We're optimistic that in short order we're going to be able to turn full control over to the Iraqis," he said.

However, the use of Apache helicopters and mortars so soon after a similar assault on the same neighborhood Jan. 9 suggested that uprooting armed groups in Baghdad won't be easy, even with the additional 17,500 U.S. troops President Bush is sending to the Iraqi capital. It also underscored how hard it is for American troops to restore order without getting embroiled in Iraq's sectarian civil war.

A Sunni organization called the Haifa Street operation "genocide", and Sunni residents of the neighborhood said the attack capped a terrifying two-week siege by mostly Shiite Iraqi government forces that stayed behind when American troops withdrew after the first offensive. A man who gave his name as Omar Abu Khatab, a 24-year-old day laborer, pleaded for help when a reporter reached him by phone. "We have many people wounded and badly injured and we have also people killed. We want someone to help us bury them, but we cannot get any help," he said. "We don't have any food or water. Until now, 16 days under this curfew and we cannot go out."
Posted by: Fred || 01/25/2007 00:00 || Comments || Link || E-Mail|| [365 views] Top|| File under:
Ugly details about the helicopter crash that killed five Americans
AoS: lots of commentary about this story so I'm continuing it into Thursday.

Four of the five Americans killed when a U.S. security company's helicopter crashed in a dangerous Sunni neighborhood in central Baghdad were shot execution style in the back the head, Iraqi and U.S. officials said Wednesday. In Washington, a U.S. defense official said he did not know whether the men were still alive when they were shot. Blackwater USA confirmed that five Americans employed by the North Carolina-based company as security professionals were killed.


They did that to Blackwater security professionals? That strikes me as... unwise.


A senior Iraqi military official said a machine gunner downed the helicopter, but a U.S. military official in Washington said there were no indications that the aircraft, owned by Blackwater USA, had been shot out of the sky. Two Sunni insurgent groups, separately, claimed responsibility for the crash.

The helicopter was shot down went down after responding to assist a U.S. Embassy ground convoy that came under fire in a Sunni neighborhood in central Baghdad, said a U.S. diplomatic official in Washington. He added that a second helicopter also was struck, but there were no casualties among its crew.


Clear that neighborhood next.


The doomed helicopter swooped into electrical wires before the crash. U.S. officials said it was not clear if gunfire brought the aircraft down or caused its pilot to veer into the wires during evasive manuevers. Another American official in Baghdad said three Blackwater helicopters were involved. One had landed for an unknown reason and one of the Blackwater employees was shot at that point, he said. That helicopter apparently was able to take off but a second one then crashed in the same area, he added without explaining the involvement of the third helicopter.

The Iraqi official said the four were shot in the back of the head while they were on the ground. The crash occurred in an old neighborhood of narrow streets on the east bank of the Tigris River, north of the central city.


Definitely. Clear that neighborhood next.


The Qatar-based Al-Jazeera television said the 1920 Revolution Brigades insurgent group claimed responsibility for shooting down the helicopter and showed a video taken by a cell phone of a mass of still-smoldering twisted metal that it was said was the wreckage of the chopper. Another Sunni insurgent group, the Ansar al-Sunnah Army, also claimed responsibility and posted identity cards of men who were on the helicopter on a Web site, including at least two that bore the name of Arthur Laguna, who was later identified by his mother as among those killed.

Laguna was a 52-year-old pilot for Blackwater who previously served in the Army and the California National Guard, his mother, Lydia Laguna, of Rio Linda, Calif., told the AP. She said she received a call from her other son, also a Blackwater pilot in Baghdad, notifying her of Arthur's death.


A noble family. She did well rearing such sons to manhood.


Witnesses in the Fadhil neighborhood told the AP that they saw the helicopter go down after gunmen on the ground opened fire. Accounts varied, but all were consistent that at least one person operating the aircraft had been shot and badly hurt before the crash.

Blackwater USA provides security for State Department officials in Iraq, trains military units from around the world, and works for corporate clients. "These untimely deaths are a reminder of the extraordinary circumstances under which our professionals voluntarily serve to bring freedom and democracy to the Iraqi people," the Blackwater statement said.


Indeed.


Katy Helvenston, mother of Scott Helvenston, a Blackwater employee who died in March 2004 when a frenzied mob of insurgents ambushed a supply convoy they were escorting through Fallujah, said Tuesday's crash "just breaks my heart. I'm so sick of these kids dying," she said.


Mr. Laguna was 52 years old. He wasn't a kid anymore. I hope he lived long enough to enjoy his grandchildren.


Before Tuesday's crash, at least 22 employees of Blackwater Security Consulting or Blackwater USA had died in Iraq as a result of war related violence, according to the Web site iCasualties.org, which tracks foreign troop fatalities in Iraq.


Although they no longer wore the American uniform, they were still serving, in my eyes. And while serving, they made the ultimate sacrifice to protect us all.


The crash of the small surveillance helicopter, believed to be a version of the Hughes Defender that was developed during the Vietnam War, was the second associated with the U.S. war effort in Iraq in four days. A U.S. Army Black Hawk helicopter went down Saturday northeast of Baghdad, killing all 12 service members on board. The American military in Baghdad has refused to confirm a report by a Pentagon official that debris at the crash site indicated the helicopter was shot out of the air by a surface-to-air missile.


If the regulars are too busy to get to it right away, let the Blackwater professionals clear those neighborhoods. Now.
Posted by: trailing wife || 01/25/2007 00:00 || Comments || Link || E-Mail|| [887 views] Top|| File under:
Israel-Palestine-Jordan
Tanzim terrorist involved in bombing attacks arrested
In a joint ISA and IDF operation earlier this morning in Nablus, Amar Guad Shacher Dmara, a wanted Tanzim-Fatah operative was arrested. Dmara, 26, resident of Nablus, was continuously involved in the organization of bombing attacks in Israel. The attacks were directed by the Hizbullah terrorist organization. Dmara also served as the substitute for Muhamad Amin Muhamad Ramaha, a Tanzim-Fatah operative who had also operated under the direction of the Hizbullah terrorist organization and was killed on December 14, 2007 during an attempt to arrest him.

Recently, Dmara was involved in attempts to carry out a bombing attack against Israeli civilians and led several attempts to smuggle explosive devices and explosive belts out of Nablus. He was also involved in shooting attacks and the planting of explosive devices against IDF forces operating in the area of Nablus.

The Tanzim-Fatah infrastructure in Nablus, of which Damara was a part, receives orders and direction from operatives in the Gaza Strip and from the Hizbullah terror organization. This infrastructure is one of the greatest security threats in Judea and Samaria, as its operatives continuously try to carry out bombing attacks against Israeli civilians.
Posted by: ryuge || 01/25/2007 10:31 || Comments || Link || E-Mail|| [292 views] Top|| File under:
Israeli troops kill Paleo jihadi
Israeli troops killed a young Palestinian militant in the West Bank city of Tulkarm on Thursday, medics and witnesses said. Witnesses said the Israeli forces shot dead 17-year-old Fadel Balawneh, described by Palestinian security sources as a member of Islamic Jihad, as he tried to run away from a building which the army was surrounding. The Israeli army declined to comment.

In Gaza, an Islamist Palestinian group which says it was behind a series of bomb attacks at Internet cafes and video stores claimed responsibility for bombing the offices of the Arab satellite channel Al-Arabiya on Monday.

"The Rightful Swords of Islam" said in a statement the bombing was a message "to those in charge of this channel and other channels which put themselves in the service of Zionist and other gangs who have no business but to fight Islam and Muslims."

The Arabiya newsroom was empty when an explosive device placed outside detonated, police said, and no one was injured. The group's statement, which could not be immediately authenticated, said Al-Arabiya had repeatedly spread what it said was fabricated news.
Posted by: ryuge || 01/25/2007 09:52 || Comments || Link || E-Mail|| [406 views] Top|| File under:
Fatah, Hamas gunbattle wounds 3 in Gaza
Fatah and Hamas militants waged a fierce gunbattle in the northern Gaza Strip town of Beit Hanoun on Wednesday, wounding three people. The violence came as the rival Palestinian factions tried again to reach agreement on forming a national unity government. Violence first broke out in Beit Hanoun overnight and a new gunbattle erupted Wednesday afternoon between Fatah and Hamas loyalists. The three wounded were taken to the hospital.
Posted by: Fred || 01/25/2007 00:00 || Comments || Link || E-Mail|| [277 views] Top|| File under:
Jordan: Three hard boyz receive prison sentences
In a retrial on Wednesday, the State Security Court (SSC) sentenced three men, including Mohammad Shalabi better known as Abu Sayyaf, to prison terms ranging from seven to 15 years for plotting to launch an attack against American interests in Jordan. The tribunal handed Shalabi a 15-year prison term for complicity in possessing explosives with illicit intent. Amer Sraj was sentenced to 15 years imprisonment on the same charge, but the court decided to reduce it to 10 years because of the "circumstances of the case and to give the defendant a second chance in life." The third defendant, Saleh Awad, also received a 15-year prison term, which was immediately commuted to half by the tribunal "to give the defendant a second chance in life." Eleven people were sentenced to prison terms ranging from six to 15 years for possessing explosives with illicit intent during the original trial in December 2004.

The Cassation Court upheld the sentences of eight of the defendants and overturned the verdicts of three, whose retrial was held yesterday. Shalabi was originally sentenced to 15 years in prison, Awad to 12 years and Sraj to 10 years. The higher court overturned their verdicts in July 2006, stating that the charge of possessing explosives should be further examined by the SSC.

On Wednesday, the SSC decided to amend the charge to "complicity in possessing explosives with illicit intent" and handed some of them new sentences. The verdict will automatically be reviewed by a higher court within the next 30 days. The prosecution had charged the defendants with possessing 40 handgrenades and detonators with the intent of using them in "military operations against Americans," as well as planning to go to Afghanistan for jihad following the September 11 attacks against the US. The defendants changed their plans, however, and decided instead to launch military operations in Jordan against Americans, in particular the US embassy in Amman, according to the charge sheet. Their targets also included General Intelligence Department officers, the charge sheet added. But the authorities apprehended the defendants before they carried out any of their alleged plans.

The government has also blamed Shalabi for causing the Maan riots last year, which claimed the lives of five people. He was sentenced to death by the SSC in 2006 for possessing automatic machineguns with illicit intent in the Maan riots case.

In a second high-profile case yesterday, the SSC postponed the trial of Ziyad Khalaf Karbouli, who is accused of murdering a Jordanian citizen in Iraq in 2005, to allow his attorney more time to seek a letter from an Iraqi police station indicating his client was in detention at the time of the murder. Last week, lawyer Adel Tarawneh told the court he received an e-mail from Karbouli's father that included a letter from Akashat Police Station in Iraq stating that his client was in custody from September 21 to 24 for not possessing an identification card, the same time the Jordanian driver was reportedly murdered. The lawyer told the court yesterday he still had not receive an official copy of the letter to submit as evidence and needed more time. The tribunal agreed and adjourned the session until next Wednesday.

Karbouli, 32, appeared on Jordan Television in May 2006 and confessed to shooting Khaled Dasouqi, a driver who worked on the Baghdad-Amman highway, and kidnapping two Moroccan diplomats in Iraq last year. Karbouli and 13 others, who are being tried in absentia, are charged with plotting subversive acts that led to the death of an individual, possessing explosives with illicit intent and belonging to an illegal organisation (Tawhid and Jihad) affiliated to Al Qaeda network in Iraq.
Posted by: Fred || 01/25/2007 00:00 || Comments || Link || E-Mail|| [283 views] Top|| File under:
Southeast Asia
Bali bomber hurt in Filipino gunfight
SOUTHEAST Asia's most wanted terrorist, Bali bomb mastermind Dulmatin, has been wounded in a fierce gunfight on remote Jolo Island in a significant win for US-backed Philippines forces battling to "eliminate" the Jemaah Islamiah kingpin and his Abu Sayyaf cronies. The Australian, in a series of interviews with the top Philippines and US commanders in the southern Philippines, has also learned that Dulmatin, along with his JI Bali bomber partner Omar Patek, are on the run for their lives on Jolo. The pair spend no longer than six hours in one place on the jungle-covered volcanic island. According to Philippines Brigadier-General Ruben Rafael, they have even resorted to cross-dressing sporting wigs and burkas to evade 6000 troops hunting them.

Dulmatin, who has a $US10million ($13 million) bounty on his head, has hidden two of his children away on the nearby island of Basilan, probably with the widow of Abu Sayyaf founder Abburajak Janjalani, one commander said. However, he is unable to leave Jolo to see them because of intense coastguard surveillance and regular reconnaissance flights by US Orion spy planes. "Dulmatin is here till he dies," Captain Abdurassad Sirajan, of the 104th Brigade of the Philippines army, in Jolo, told The Australian. "His assignment is to lead the Abu Sayyaf group - that is why he was sent here from Indonesia."

JI, the Southeast Asian affiliate of al-Qaida, is aligned to the Philippines-based Abu Sayyaf. Captain Sirajan, a Jolo-raised Muslim and former Moro National Liberation Front commander, said the bomb technician, who planned the 2002 Bali attacks that killed 202 people, including 88 Australians, was injured last week as Philippines soldiers overran a joint JI/Abu Sayyaf terrorist camp in the southern Philippines. Dulmatin, was shot during the three-hour battle involving about 60 Abu Sayyaf and JI gunmen. Abu Solaiman, Abu Sayyaf's spokesman, who had a $US5million ($6.4 million) bounty on his head, was killed during the raid.

But Dulmatin, who goes by one name, escaped on foot. According to unconfirmed sightings, he was with Patek. "They are on the run and we have many informants covering Dulmatin and Patek in Sulu, so we are expecting good developments within this week," said General Eugenio Cedo, Philippines military chief for Western Mindanao, including Jolo and the Sulu islands. "They realise that they are losing some leaders and maybe they will make themselves vulnerable by attempting or trying to get even. Revenge, you know it is part of their culture. They make the war more personal."

The Abu Sayyaf group and their supporters are threatening locals with violence to force them to offer shelter and support - including food and money - to their members and to Dulmatin and Patek. The US-backed Philippines military operation Ultimatum, under way in Jolo since August, has successfully targeted "high-value terrorists" from JI and Abu Sayyaf, including local leader Khadaffy Janjalani. DNA tests last week confirmed the 31- year-old guerilla was iced killed in clashes in Jolo in September.

Janjalani and Solaiman were wanted for numerous terrorist bombings, killings and beheadings of Christians and westerners, including the 2004 super ferry passenger bombing near Manila that killed more than 100, the 2005 Valentine's Day bombings in the capital and a string of attacks in the southern Philippines. Binang Sali, the leader of the Abu Sayyaf urban terrorist group, has also been killed during the military offensive, aided by hundreds of US special forces and intelligence experts. Earlier this month, Philippines forces killed an Indonesian member of JI, in a sea battle near the Tawi-Tawi islands south of Jolo, as he tried to escape for Sabah in Malaysia.

Australia, which is seeking to upgrade defence relations with The Philippines through a status of forces agreement, has offered significant support and training to the Philippines police and military. For the first time, Philippines police have confirmed the presence of Australian special forces officers in the southern Philippines. Zamboanga Port police commander Francisco Clavesillas told The Australian he met Australian SAS officers last year, and also detailed comprehensive training in port security offered in Mindanao by the Australian transport department.
Posted by: tipper || 01/25/2007 20:12 || Comments || Link || E-Mail|| [801 views] Top|| File under:
Abu Bakar Bashir ""I curse the anti-terror squad"
JAKARTA (AP): An alleged Southeast Asian terror leader threatened to call for holy war against Indonesian police Thursday, days after an anti-terror squad shot dead 15 suspected Islamic extremists.
Abu Bakar Bashir, accused by Australia and the United States of being a key figure in the al-Qaida-linked Jemaah Islamiyah, said Muslims should stop serving in the police's anti-terror squad on Indonesia's conflict-ridden Sulawesi island.

"If Muslims are being killed, then we must fight back," the 69-year-old cleric told around 100 hard-liners outside the National Human Rights Commission in the capital, Jakarta, where they were protesting Monday's killings.

"If necessary, we must organize a jihad," he said.

Police say they shot the 15 men Monday after coming under attack as they entered a militant stronghold in Poso, a flash- point town on Sulawesi. They recovered large numbers of guns, bombs and ammunition.
Islamic groups and politicians have criticized police following the raid.
However, Indonesia's vice president, other government officials and most of the media in the world's most populous Muslim nation have supported the operation.
"There is an attempt in Poso to eliminate the Muslims so the unbelievers will control the town," Bashir said. "I curse the actions of (the anti-terror squad) Densus 88 for killing Muslims and helping the unbelievers."

The International Crisis Group think tank said Wednesday that the operation appeared to be justified, but warned that it could backfire by inflaming Islamic terrorists on Sulawesi and elsewhere in Indonesia.
Six years ago, Sulawesi was the scene of bloody battles between Muslim and Christian gangs that left about 1,000 people dead and attracted Islamic militants from all over Indonesia.

Bashir was released from jail last year after serving 26 months behind bars for conspiracy in the deadly 2002 Bali bombings. In December, the Supreme Court overturned the conviction and ordered that his name be cleared.
Posted by: Classer || 01/25/2007 17:56 || Comments || Link || E-Mail|| [389 views] Top|| File under:
Syria-Lebanon-Iran
Iran on verge of satellite launch - report
RAN is on the verge of launching a satellite into space that could herald a new dimension in Tehran's strategic capabilities, Aviation Week and Space Technology says on its website.

The recently assembled, 30-tonne ballistic missile-turned space launcher could also be used for testing longer-range missile strike technologies, the magazine said in a report for its January 29 issue.

The Iranian space launcher "will lift off soon'' with an Iranian satellite, said Alaoddin Boroujerdi, chairman of the Iranian parliament's National Security and Foreign Policy Commission, according to the weekly.
Posted by: tipper || 01/25/2007 20:02 || Comments || Link || E-Mail|| [420 views] Top|| File under:
Russia Tracks IDF From Syrian Border for Hizbullah
Russia maintains listening posts along the Syrian border with Israel which it uses to follow IDF movements in the Golan Heights, it was revealed Thursday night.

According to a report on Channel 2, the posts are manned by Russian military officers who pass on information to Hizbullah in Lebanon. Israel, The Jerusalem Post learned, has known about the posts for over a decade since they were established.

Russia's involvement in the Iranian nuclear program, as well as various state-of-the-art arms sales it has periodically made to both Syria and Iran, has caused some friction over the last few years in Russian-Israeli ties.

Diplomatic officials said that the while Prime Minister Ehud Olmert discussed with the Russians during his visit to Moscow in October the advanced Russian arms that were found in Hizbullah's possession during the summer's war in Lebanon, the issue of the listening posts was not brought up.

Russia most recently drew Israeli ire after completing a sale of advanced anti-aircraft missiles to Iran earlier this month.

Posted by: PlanetDan || 01/25/2007 19:00 || Comments || Link || E-Mail|| [400 views] Top|| File under:
Iran receives Russian air defense missiles
Iran has received a Russian air defense missile system, the Iranian defense minister said Wednesday.


I'm not too worried. Sammy had some, too.


Iran's announcement came as it launched three days of military maneuvers - its first since the UN Security Council imposed sanctions against it in late December. "We have had constructive defense transactions with Russia and we purchased Tor M-1 missiles that were recently delivered to us," the official Web site of Iranian state television quoted Minister of Defense Mostafa Mohammad Najjar as saying.
Posted by: Fred || 01/25/2007 00:00 || Comments || Link || E-Mail|| [275 views] Top|| File under:
Iran hangs Arab separatists convicted of bombings
Iranian authorities on Wednesday hung four Arab separatists convicted of bombings that killed dozens of civilians in southern Iran, media in Tehran reported. Both the ISNA and Fars semi-official news agencies reported that the four Iranians were hung in a prison in Ahvaz, 850 kilometers southwest of the capital Tehran.

The convicts were part of a larger group of Arabs arrested in 2005 and 2006 in the oil-rich southwestern Khuzestan province, close to the border with Iraq. They were charged in connection with the January 2006, June and October 2005 bombings that had killed 23 people and wounded dozens more in the provincial capital of Ahvaz. Earlier in January, the New York-based Human Rights Watch had urged Iran to rescind the death sentences of the men and retry the defendants before courts that meet international fair trial standards.
Posted by: Fred || 01/25/2007 00:00 || Comments || Link || E-Mail|| [275 views] Top|| File under:
Three killed, 133 wounded in Lebanon clashes
Three people were killed and 133 wounded in factional fighting in Lebanon Tuesday as opposition protestors staged a nationwide strike, blocking roads with burning tyres in the latest show of force aimed at ousting the government. Police said the protests erupted into violence as pro-government supporters fought street battles with followers of the opposition led by Hezbollah. Three people were killed in the northern port cities of Tripoli and Batroun, while 133 others were wounded in armed clashes, fistfights and stone-throwing in various areas of the country, brought to its knees by the one-day general strike.

The violence added to concerns over the stability of a country still bearing the scars of the 1975-1990 civil war and last summer's massive Israeli offensive against Hezbollah. Prime Minister Fuad Siniora warned that the government and the army will not be "lenient with any attempts to disrupt public order, civil peace and the respect of the law."

"The strike was transformed into acts and incitements which exceeded all limits and reminded of the era of discord, war and tutelage," he said, referring to the 29-year Syrian military domination of the country until 2005.

After a day of widespead violence, the demonstrations eased by nightfall and the army began clearing blocked roads across the country. Late Tuesday night, the opposition said it was ending the action. "The opposition has decided to suspend the strike which served as a warning to the illegitimate government" of Siniora, it said in a statement broadcast on local television stations.

During the day, troops and police were out in force for the action which was denounced by the government as a "coup attempt" by the opposition movement spearheaded by Hezbollah. Thick clouds of smoke billowed over the capital and other cities as demonstrators blocked roads by burning tyres and old cars, and spreading sand and rubble. Militants also cut road access to Beirut airport in an escalation of the protest that has crippled the Siniora administration for weeks. A source at Beirut international airport said that 34 flights had been cancelled while many arriving passengers were stranded at the airport due to the road into the city being blocked.
Posted by: Fred || 01/25/2007 00:00 || Comments || Link || E-Mail|| [273 views] Top|| File under:
Who's in the News
111
[untagged]
1
Jamaat-ul-Mujahideen Bangladesh (IS)
Bookmark
E-Mail Me
The Classics
The O Club
Rantburg Store
The Bloids
The Never-ending Story
Thugburg
Gulf War I
The Way We Were
Bio
Merry-Go-Blog
Hair Through the Ages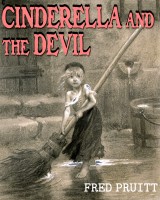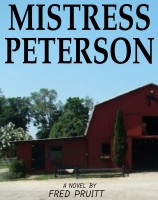 On Sale now!


A multi-volume chronology and reference guide set detailing three years of the Mexican Drug War between 2010 and 2012.

Rantburg.com and borderlandbeat.com correspondent and author Chris Covert presents his first non-fiction work detailing the drug and gang related violence in Mexico.

Chris gives us Mexican press dispatches of drug and gang war violence over three years, presented in a multi volume set intended to chronicle the death, violence and mayhem which has dominated Mexico for six years.
Click here for more information


Meet the Mods
In no particular order...


Steve White
Seafarious
Pappy
lotp
Scooter McGruder
john frum
tu3031
badanov
sherry
ryuge
GolfBravoUSMC
Bright Pebbles
trailing wife
Gloria
Fred
Besoeker
Glenmore
Frank G
3dc
Skidmark
Alaska Paul



Better than the average link...



Rantburg was assembled from recycled algorithms in the United States of America. No trees were destroyed in the production of this weblog. We did hurt some, though. Sorry.
3.236.8.46