Afghanistan
Police arrest 13 suspected Taliban militants
KABUL -- Police arrested 13 suspected Taliban militants on Friday as a top American general said the resurgent hardline militia were a tactical problem for the U.S.-led coalition, but would not rule Afghanistan again.

Marine Gen. Peter Pace, chairman of the U.S. Joint Chiefs of Staff, made his comments on a visit ahead of NATO's imminent takeover of security operations in southern provinces, where Taliban insurgents have stepped up attacks against U.S.-led coalition forces. The Taliban "may be a day-to-day tactical problem for us, but we are a long-term strategic problem for them," Pace was quoted as saying Thursday by the Department of Defence website. "They can pick and choose some battles, but they cannot take over this country again."

Pace also travelled to neighbouring Pakistan on Friday to discuss security cooperation with anti-terror ally, President Gen. Pervez Musharraf, a Pakistani military statement said. He was expected back in Kabul later Friday. No further details were available. The U.S. military is trying to bolster security co-operation between neighbouring Afghanistan and Pakistan. Afghan officials accuse Pakistan of doing too little to stop militants using Pakistani soil to stage attacks in Afghanistan. Pakistan denies such claims.

Police surrounded two vehicles on Friday in volatile southern Helmand province's Garmser district and arrested 13 suspected Taliban militants without a bullet being fired, area police chief Ghulam Rasool said. Police also confiscated 13 AK-47 assault rifles, heavy machine guns and eight rocket-propelled grenade launchers from the cars, Rasool said. Garmser was one of two Helmand towns briefly overrun by Taliban militants earlier this month before being reclaimed by coalition and Afghan troops.

Two coalition soldiers were wounded during a clash with Taliban rebels Thursday in southern Helmand province's troublesome Sangin district, the coalition said. The soldiers' nationalities were not released. Coalition troops also used artillery to kill three suspected Taliban rebels Thursday holed up in a house following a failed ambush on a military convoy in southern Kandahar province, the coalition said.
Posted by: Steve || 07/28/2006 14:41 || Comments || Link || E-Mail|| [302 views] Top|| File under:
Dutch soldiers among 16 killed in Afghanistan copter crash
(KUNA) -- A civilian helicopter belonging to a foreign mission was crashed in southeastern Afghanistan Wednesday evening. Coalition forces said all 16 people aboard the plane had been killed. The plane had come down in the mountainous region of the southeastern Paktia province last evening. Cause of the crash was not known.

Earlier, reports suggested that the plane was belonging to an American health NGO and four people were on board when it came down. But spokesman for coalition forces Colonel Tom Collin told journalists they had recovered 12 bodies so far while search was on for the remaining four people, who are also believed to be dead. Without revealing cause of the crash, military sources in Kabul said two American nationals and two Dutch military personnel were among the dead.

The plane crash happened in a region which is infested by Taliban fighters but the militants so far did not issued any statement. In recent months, the insurgents had intensified attacks against Afghan and coalition forces in the southern and eastern regions of Afghanistan.
Posted by: Fred || 07/28/2006 00:00 || Comments || Link || E-Mail|| [292 views] Top|| File under:
3 Talibs bite the dust in Kandahar province
The US-led coalition used artillery to kill three suspected Taliban militants holed up in a house on Thursday, a coalition statement said. The militants were killed following a failed ambush on a coalition convoy in the Zhari district of southern Kandahar province, according to the statement. There were no coalition or civilian causalities, it said.


"You'll never take us alive, infidels!"
"Hokay. Bring up the artillery, Sergeant Major!"
"Hey! Wait...! [KERBOOM!]"
Posted by: Fred || 07/28/2006 00:00 || Comments || Link || E-Mail|| [283 views] Top|| File under:
Africa Horn
Questions Raised Over Contents of Cargo Plane
For the second time this week, a large plane arrived in the Islamists-controlled Somali capital of Mogadishu Friday, carrying an unknown cargo. But many people believe it contains weapons from Eritrea, which the Islamist leadership in Somalia denies. VOA Correspondent Alisha Ryu in Mogadishu says, reports of military activity by rivals Eritrea and Ethiopia in Somalia are fueling fears of a proxy war. A Russian-made Illuyshin-76 cargo plane touched down early Friday morning at the recently reopened Mogadishu airport. It had the same Kazakhstan Airways markings as a plane that landed Wednesday.

In both cases, there was extraordinary security. Islamic militiamen sealed off all roads and prevented curious on-lookers from gathering near the facility. But some eyewitnesses said that they saw several large trucks leaving the airport in a convoy a short while after the plane landed.

The arrival of the two planes this week is fueling speculation among Somalis that neighboring Eritrea is helping to arm Somali Islamists, who are facing a possible showdown with Ethiopian troops, believed to be protecting the country's secular and highly vulnerable interim government, which has its headquarters 250 kilometers away in the town of Baidoa. In May, a United Nations report said that Eritrea had violated a long-standing arms embargo on Somalia by funneling weapons to Islamists.

Deputy Interim Prime Minister Ismail Hurreh in Baidoa tells VOA that his government is receiving intelligence that Eritrea is not only supplying Islamists with arms, but has also sent troops to back up the Islamic militias.Ethiopia and Eritrea fought a bloody war from 1998 to 2000, and both countries have a history of backing rebel groups in the region to destabilize each other.

"We are getting highly reliable information that a vessel has unloaded 500 Eritrean fighters along the Somali coast, and they are going to join with forces in Mogadishu," said Hurreh. "For Eritrea to simply come to Somalia to fight a proxy war against Ethiopia will fuel trouble in the whole region."

In Mogadishu, a spokesman for the Supreme Islamic Council that controls the capital and much of the south of the country dismissed unconfirmed reports that Eritreans are in Mogadishu and in other parts of Islamists-controlled areas of southern Somalia. The spokesman, Abdurahim Ali Mudi, also denies that the Islamists are accepting weapons shipments from Eritrea. Mudi says there are enough weapons in Somalia, and the aim of his group is to make the country secure by taking them off the streets, not bring more weapons into the country.

For weeks, top interim government leaders in Baidoa denied that Ethiopian troops were in Somalia to protect the government. But on Thursday, 18 Cabinet ministers resigned, protesting, among other things, what they said was the Ethiopian troop presence in the country. The May U.N. report, which criticized Eritrea, also criticized Ethiopia for giving support to secular factional leaders, who fought against Islamic militias for control of Mogadishu. Islamic leaders - some with alleged ties to al-Qaida - took control of most of the capital in early June, alarming largely Christian Ethiopia, the United States and other western countries.

The United States has urged Somalis to seek a dialogue, aimed at creating a unity government, and has called on Ethiopia and Eritrea to avoid any actions, which could hamper that effort.
Posted by: Steve || 07/28/2006 14:48 || Comments || Link || E-Mail|| [442 views] Top|| File under:
Ethiopia says Eritrea "actively supports" al Qaeda
NAIROBI, July 28 (Reuters) - Ethiopia accused its neighbour and foe Eritrea on Friday of "actively supporting" al Qaeda, in its strongest attack yet on Asmara over the escalating crisis in neighbouring Somalia. Diplomats believe Ethiopia and Eritrea -- who went to war in 1998-2000 and still wrangle over their border -- are using the standoff between Somalia's interim government and newly powerful Islamists as a proxy conflict for their own feud. Addis Ababa has sent troops into Somalia to protect the government, according to witnesses, while Asmara is believed by regional diplomats to be arming the Islamists who took Mogadishu and other southern towns from U.S.-backed warlords last month.

Addis Ababa regards the Islamists as terrorists linked to both al Qaeda and the Somali radical group al-Itihaad al-Islaami, which was all but obliterated by Ethiopian forces in the 1990s. "The Eritrean government is actively supporting the al-Itihaad and al Qaeda extremist leaders who oppose the widely accepted and recognized transitional government," an Ethiopian Ministry of Information statement said. "If there is anyone who is reluctant to support peace and stability in Somalia, it is only the Eritrean government that is trying to disturb the region by allying itself with extremist elements," the statement added.

Addis Ababa denies its troops are in Somalia, while Asmara denies funnelling military aid to the Islamists.
Posted by: Steve || 07/28/2006 14:14 || Comments || Link || E-Mail|| [289 views] Top|| File under:
Gunman slays Somali legislator outside mosque
BAIDOA, Somalia — A Somali legislator was fatally shot outside a mosque Friday, the latest blow to a virtually powerless administration that has watched helplessly as Islamic militants have taken over much of the country. Abdallah Isaaq Deerow, Somalia's minister for constitutional and federal affairs, was shot by an unidentified gunmen, who then escaped, according to an Associated Press reporter at the scene. Mr. Deerow was not among 18 key ministers who resigned Thursday, saying the government has failed to bring peace to this chaotic African nation. Government officials were not immediately available for comment. Police said they were investigating.

UPDATE: BAIDOA, Somalia — Hundreds of people rioted Friday near the headquarters of Somalia's weak government after a Cabinet minister was fatally shot outside a mosque. People began streaming into the streets and setting fires just hours after the killing of Abdallah Isaaq Deerow, Somalia's minister for constitutional and federal affairs. A gunman shot Deerow several times in the chest, then escaped. A 35-year-old man was later arrested, said Baidoa police chief Aadin Biid.

"We condemn this wicked action, and the government will chase the murderers and treat them with an iron hand," said the government's information minister, Mohamed Abdi Hayir.

The shooting was the second this week of a lawmaker in Baidoa, the only town controlled by the fragile administration. Mohammed Ibrahim Mohammed, chairman of the parliamentary committee for constitutional affairs, was wounded Wednesday night. It was not clear whether the shootings were connected or related to politics in this chaotic Horn of Africa nation.

Additional: MOGADISHU, July 28 (Reuters) - Mogadishu's Islamist rulers denied on Friday they were behind the assassination of a government minister, saying Ethiopia was responsible for the killing to destabilise its neighbour.

"We are not involved in that kind of assassination," a top Islamist leader, Sheikh Sharif Ahmed, told reporters. "Ethiopia is behind the killing because its trained militia killed the minister," added Ahmed, who is chairman of the Council of Islamic Courts of Somalia.

Earlier, gunmen shot dead Somalia's Constitution and Federalism Minister Abdallah Deerow Isaq outside a mosque at the fragile interim government's provincial base, Baidoa, in what a cabinet colleague called a "terrorist action". One suspect was later arrested, but the government has not said who it believes was behind the killing.
Posted by: Fred || 07/28/2006 09:20 || Comments || Link || E-Mail|| [296 views] Top|| File under:
More Arms Arrive in Holy City of Mogadishu
In another development, a second cargo plane has landed in Mogadishu, fuelling allegations that the Islamic forces who control the city are receiving arms.
The arrival of a second flight at Mogadishu airport amid strict security has fuelled speculation that the Islamists are receiving weapons in violation of a UN arms embargo.

According to witnesses, the aircraft that touched down in Mogadishu was an Iluyshin-76 - a massive transport plane capable of carrying more than 50 tons of cargo. Troops loyal to the Union of Islamic Courts in control of the capital chased away onlookers, although at least six trucks were seen loading cargo from the aircraft. The plane is the same one that touched down in Mogadishu on Wednesday and credible sources said that flight originated in Eritrea carrying anti-aircraft guns, uniforms, AK47s and several senior Eritrean officers.

Sounds like they chartered one transport and it's shuttling stuff in.

Both Eritrea and the Mogadishu authorities have denied the claim.

The flights have raised fears amongst security sources and diplomats that the rivals in Somalia are now preparing for open conflict, the BBC's Peter Greste reports from Nairobi. Both Ethiopia and Eritrea have been warned not to interfere in neighbouring Somalia by the United Nations and United States.
Posted by: Steve || 07/28/2006 09:02 || Comments || Link || E-Mail|| [307 views] Top|| File under:
Somali ministers quit as militants take over palace
Posted in Ops as Islam begins to establish the Caliphate in the paradise formerly known as Somalia...
Somalia's virtually powerless government began unravelling yesterday as a fifth of its cabinet resigned in disgust and the administration's Islamic rivals took over the presidential palace in the capital, Mogadishu.

Eighteen key ministers in the 102-member cabinet said their government had failed to bring peace to the chaotic African nation as it emerges from 15 years of anarchy. The leadership has no power outside its base in Baidoa, 155 miles from the capital. "We have seen the government cannot carry out national reconciliation and development," said a letter of resignation issued by the parliamentarians, who included the ministers for domestic co-operation, planning and international relations. A motion of no-confidence in the prime minister, Mohammed Ali Gedi, had already been issued and will be debated in parliament tomorrow, the MPs said. Abdirahman Mohamed Dinari, a government spokesman, said Mr Gedi had not decided whether to accept the resignations. The MPs also said they were opposed to troops from neighbouring Ethiopia who were sent into Somalia to protect the government from the Supreme Islamic Courts Council's militia, which has seized control of the capital and much of southern Somalia.

The Islamic militants' increasing power has prompted grave concerns in the United States, which accuses the group of harbouring al-Qaeda leaders responsible for deadly 1998 bombings at the US embassies in Kenya and Tanzania. The Islamic group's imposition of strict religious courts also has raised fears of an emerging Taleban-style regime. On Thursday, the militia said it was setting up a religious court inside the vast complex in Mogadishu that once served as the country's presidential palace - a highly symbolic move that further marginalised the official administration. "This is the place where Somalia will be ruled from, and we appreciate your co-operation with the courts," Abdirahman Janaqaw, of the Supreme Islamic Courts Council, said.
Continued on Page 49
Posted by: Seafarious || 07/28/2006 00:00 || Comments || Link || E-Mail|| [336 views] Top|| File under:
Bangladesh
Tales from the Crossfire Gazette (Readers Digest Edition)
CHITTAGONG, July 27 (BDNEWS): An alleged terrorist was killed early Thursday in 'crossfire' between the members of the Rapid Action Battalion (RAB) and a group of terrorists in Uttar Kattali area under Pahartoli thana in Chittagong.
The dead was identified as Arman Hossain alias Mamun. The RAB said, acting on a tip off, the members of RAB conducted a raid in Uttar Kattali area and arrested him.

That's it? No trip to the slammer, no 'confession', no moonlight drive looking for arms?
Where is the suspense?
Where is the drama?
Where is the shutter gun and 2 round of bullet?



Posted by: Steve || 07/28/2006 13:57 || Comments || Link || E-Mail|| [297 views] Top|| File under:
Bangla Bhai's top aide arrested
Another top aide to the Islamist militant Siddqul Islam 'Bangla Bhai', this time Bagmara upazila chief advisor to Jagrata Muslim Janata, Bangladesh (JMJB), was arrested yesterday by the Rapid Action Battalion (Rab) in a raid at Shikdari Bazar in Bagmara.

After the August 17 serial bomb blasts last year, Abdus Sattar Master's name along with Prof Lutfar, Mahtab Khamaru and Abul Member were included in the list of 300 suspects compiled by the law enforcing agencies; but later, the names of the ones mentioned above were erased from the list following directives from the home ministry.

Sattar Master was one of the masterminds of JMJB killing missions in 2004 as well. In the last week of June, 2004, five JMJB men led by Sattar Master abducted Yasin, son of Ismail, hung him from a tree near Kodapara madrasa and beat him to death.

Lieutenant Colonel Quazi Shamsuzzaman Khan, commander of Rajshahi Rab unit, confirmed Sattar Master's arrest and said he is a close associate of 'Bangla Bhai' and has been regrouping the outlawed Jama'atul Mujahideen, Bangladesh (JMB) militants on the run.

Rab members also apprehended several other JMB activists from Hamirkutsa, Sakoa, Goalkandi, Udpara, Polashi and Khatalbaria while Sattar Master's brother, another suspect, managed to flee.
Posted by: Steve White || 07/28/2006 00:45 || Comments || Link || E-Mail|| [299 views] Top|| File under:
BD on alert for attacks by Islamic militants
No, not *this* militant. Other militants, capische?

The Bangladesh government has put intelligence and security agencies on alert fearing fresh attacks by members of an outlawed Islamic militant group blamed for a spate of fatal bombings last year, a newspaper reported on Thursday.

The Home Ministry ordered the alert early this week after receiving intelligence that members of the banned Jumatul Mujahedeen Bangladesh were regrouping, and "might go for further attacks at any place, any time," the English-language Daily Star reported, citing unnamed security sources. The militants want to replace Bangladesh's secular laws with strict Islamic rule and have been held responsible for bombings that killed 26 people and wounded dozens across the country last year.

The government had received reports that group was reforming and wanted to avenge the arrests of several of its top leaders, the newspaper said. In May, a court sentenced seven militants to death, including the group's two top leaders - Shaikh Abdur Rahman and Siddiqul Islam - for their involvement in the slayings of two judges in a November 14 bomb attack.
Posted by: Fred || 07/28/2006 00:00 || Comments || Link || E-Mail|| [287 views] Top|| File under:
Caucasus/Russia/Central Asia
Russia names 'terrorist' groups
Russia has published a list of 17 groups it regards as "terrorist organisations", including al-Qaeda and the Afghan Taleban. The list does not include the Palestinian group Hamas or the Lebanese guerrilla group Hezbollah, both of which the US views as "terrorist".

They fall under the title of "Client"

Several of the groups named are linked to separatist militants in Russia's North Caucasus or Central Asia.

A Russian secret service boss said the 17 groups threatened the Russian state.
Yuri Sapunov, head of anti-terrorism at Russia's Federal Security Service (FSB), said Hamas and Hezbollah were not regarded as "terrorist" groups worldwide. But Russia took account of international lists of "terrorist" groups when exchanging intelligence with other secret services, he added.

Among those on the Russian list is Hizb ut-Tahrir, a radical Muslim group which wants an Islamic Caliphate across Central Asia and the Middle East. It is also targeted by the authorities in Uzbekistan. The list also includes: the Muslim Brotherhood, the Islamic Party of Turkestan, the Congress of the Nations of Ichkeria and Dagestan, Jamaa al-Islamiya and the Pakistan-based Lashkar-e-Toiba.

Mr Sapunov said the main reasons for inclusion on the list were:

Activities aimed at changing Russia's constitutional order through violence, including terrorist methods

Links to illegal armed groups and other extremist organisations operating in the North Caucasus

Association with, or links to, organisations regarded as terrorists by the international community.
Posted by: Steve || 07/28/2006 09:12 || Comments || Link || E-Mail|| [293 views] Top|| File under:
Home Front: WoT
U of A CS group amasses terrorist database
Bigger than Thugburg even.



University of Arizona computer scientists say they have quietly assembled the world's largest digital library of intelligence on extremist and terrorist organizations culled from the Web.
Researchers hope the project, dubbed the "Dark Web," will give them insight into the evolution of terror activity on the Internet – a problem recognized long ago in international intelligence circles and by the U.S. government, but one that has become increasingly difficult to track.

Many terror and extremist groups, foreign and domestic, have made the Web a primary source of communication by using sophisticated homepages and other online tools to spread their messages and lure new recruits. Three years ago, UA's Artificial Intelligence Lab created a virtual library that uses supercomputers to store of millions of Web pages, capture chatter on terrorist forums and copy videos showing gruesome attacks and executions.

Although this is typically the domain of federal law enforcement, university researchers say their main goal is to perform long-term academic studies on terrorist and extremist groups to better understand their activity on the Web. The lab's director, Dr. Hsinchun Chen, said researchers have shared their data with the U.S. government, but he would not say which federal agencies were involved. "Even the people we talk to in the federal agencies are hampered by the amount of information that's being collected. They don't know how to analyze it," Chen said. "It's a new virtual battleground."

The UA project is unique, Chen said, not only because of the volume of data, but also because of the different tools they use for analysis, including programs that find links between terror groups and similarities in writing styles in postings in chat rooms.

The researchers, working with about 15 advanced UA students, analyze the linkage between Web sites using social network analysis. They also perform Web matrix analysis to measure the sophistication of terror sites, which often keep an Internet address for a short time, and then move to avoid detection.
Chen said much of the research tries to answer these central questions: How are terror or extremist groups using the Web sites and for what purposes? Are they recruiting, fundraising or spreading their ideology?

The UA computer scientists do not investigate specific terror groups, do not try to crack encoded messages or do any other contract work for the government that requires classified security clearances, he said. Instead, they focus on creating cutting-edge computer programming to make sense of the longer-term trends. "We provide the tools so the good guys get to do the right thing," he said. "It's very difficult to do this kind of research. They (the terrorists) are hiding. They're hiding in the dark side of the Web."


See how much of this can be incorporated in Rantburg.
Posted by: Jackal || 07/28/2006 14:22 || Comments || Link || E-Mail|| [469 views] Top|| File under:
India-Pakistan
Bomb explodes in govt. office in Pakistan, no casualties
(KUNA) A bomb exploded inside the office building of government Department for Social Welfare in Pakistani tribal district, destroying it but there was no life loss, said officials Friday. Bomb went off on late Thursday in the social welfare office in Tank district, over 50 kilometers from Wana, the headquarters of South Waziristan tribal agency, a security official told KUNA on the condition of anonymity.
Posted by: Fred || 07/28/2006 20:10 || Comments || Link || E-Mail|| [314 views] Top|| File under:
Pakistani officer killed during infiltration bid into India
Srinagar, July 28, 2006

A Pakistan Army officer was among three persons killed when troops recently foiled an infiltration bid along the Line of Control in Jammu and Kashmir, a defence spokesman said on Friday.

Mohammad Hyder Turkey alias Abu Bilal, a serving Major in Nine Baloch Battalion of the Pakistan Army, was killed with two Pakistani terrorists on July 25 in Nanital forest in Gurez sector, Lt Col VK Batra said in Srinagar.

He said Turkey was a resident of Gujranwala in Pakistan and the incident has clearly established the Pakistan Army's involvement in infiltration.

"The killing of the officer in the infiltration bid is clear evidence that the Pakistan Army is actively involved in pushing terrorists into the Kashmir valley from across the Line of Control," Batra said.

He identified the other two terrorists killed in the operation as Mohammad Qasim Khan alias Abu Usman and Mohammad Ayub Khan alias Islam, both residents of Pakistan's Punjab province.

Three AK assault rifles, 11 hand-grenades, 13 magazines, two under barrel grenade launchers, two wireless sets and three improvised explosive devices were recovered from the site of the gunbattle.
Posted by: john || 07/28/2006 16:08 || Comments || Link || E-Mail|| [310 views] Top|| File under:
Two more arrested in connection with Mumbai bombings
NEW DELHI - Two more people have been arrested in connection with the Mumbai serial blasts, the police said on Friday. Faizal Sheikh and his brother Muzammil Sheikh were arrested on Thursday night, an official of the police anti-terrorist squad said. So far eight people have been arrested in connection with the July 11 serial blasts, which killed 182 people. All the arrested are Indian Muslims. They include a software professional and a doctor.

Faizal Sheikh and his brother were suspected of being motivators of the Pakistan-based terror group Lashkar-e-Toiba (LET), PTI news agency reported quoting Mumbai police officials. Pakistan banned the LET in 2003. Sheikh was also suspected of transferring large amounts of money into India through illegal channels, the sources said. Investigations were on to find how the funds were used.
Posted by: Steve || 07/28/2006 12:55 || Comments || Link || E-Mail|| [292 views] Top|| File under:
Bomb explodes outside bank in southwestern Pakistan, 21 wounded
QUETTA, Pakistan - A bomb believed rigged to a motorcycle exploded outside a bank in southwestern Pakistan and wounded 21 people on Friday, one critically, a medical official said. It was unclear who was behind the bombing outside a branch of the state-owned Allied Bank Ltd., which was open at the time, in Quetta, the capital of insurgency-wracked Baluchistan. "So far I can only confirm that the bomb was planted outside the bank, but we don't know who carried out this attack," said Zahid Afaq, Quetta's deputy police superintendent.

Twenty-one people were wounded in the blast, one critically, said Anwar Kamal, a physician at the Quetta Government Hospital where the victims were brought. The bomb also smashed windows at the bank and destroyed three cars. Police investigating the cause of the blast believe it may have been a bomb tied to a motorcycle parked near the bank, Afaq said.

Likely protesting those high ATM fees

Baluchistan has witnessed scores of bomb and rocket attacks, most blamed on renegade tribesmen waging a violent campaign for increased government royalties for resources _ such as natural gas _ extracted from the province. Although authorities claim they have quelled the insurgency, the continuing violence has raised fears of a repeat of military operations conducted in the 1970s that killed hundreds of tribesmen.
Posted by: Steve || 07/28/2006 12:50 || Comments || Link || E-Mail|| [296 views] Top|| File under:
21 injured in seperate grenade explosions in Indian-administered Kashmir
(KUNA) -- As many as 21 people, including five security personnel, were injured in three grenade explosions in Indian-administered Jammu and Kashmir Thursday on the eve of Indian President A P J Abdul Kalam's two-day visit to the state.

Guerrillas hurled a grenade at an Indian Central Reserve Police Force (CRPF) patrol in south Kashmir's Anantnag district late Thursday evening, news agency Indo-Asian News Service reported. "The grenade exploded on the road injuring two CRPF troopers, one policeman and eight civilians," the news agency reported.

In another incident, guerrillas attacked a road opening party of the Indian army in south Kashmir's Pulwama district with a powerful hand grenade injuring four people including two armymen Thursday. In another incident, six people were injured in a grenade blast in Sopore town in Indian-administered Kashmir, the news agency reported.
Posted by: Fred || 07/28/2006 00:00 || Comments || Link || E-Mail|| [277 views] Top|| File under:
One killed, three wounded in N. Wazoo ceasefire
MIRANSHAH: A soldier was killed and three injured when a remote-controlled roadside bomb hit a military convoy in North Waziristan on Thursday. One of the injured soldiers was stated to be critical.

A military convoy of around 35 vehicles was heading from Bannu towards Miranshah, regional headquarters of North Waziristan, with reinforcements when a roadside bomb went off, Fida Khan, local official from Mir Ali town, told Daily Times. This is the first such attack on the army since June 25 when local militants, known as Taliban, announced a unilateral ceasefire. No group has yet claimed responsibility for the attack.
Posted by: Fred || 07/28/2006 00:00 || Comments || Link || E-Mail|| [317 views] Top|| File under:
5 soldiers and 6 smugglers killed in shootout
QUETTA: Five soldiers and six smugglers were killed in a clash in Bramcha, Dalbandin, near the Pakistan-Afghanistan border on Thursday. "A Frontier Corps (FC) team led by Colonel Shakil Imtiaz raided a house believed to be a smugglers' hideout. The smugglers opened fire on the raiding team and a shootout ensued, lasting several hours," a FC source said. He said that five soldiers and six smugglers were killed while several others from both sides were seriously injured in the crossfire. A journalist from Dalbandin told Daily Times that the injured FC soldiers were moved to Quetta by a helicopter for treatment.

FC spokesman Omer Farooq said the number of casualties on both sides were likely to increase. Farooq did not rule out the involvement of terrorists in the clash, but said it would be premature to blame any particular group.

UPDATE: Quetta, July 28: Pakistani troops and drug traffickers clashed near the Afghan border yesterday and five soldiers and six smugglers were killed, an official said. Another soldier died in a separate roadside bombing.

Maj Mohammed Haroon said the gunbattle took place near Bramcha village in the southwestern Baluchistan province when the troops tried to intercept three sport utility vehicles that entered Pakistan from Afghanistan. The troops had information that the vehicles were carrying drugs and those driving them opened fire after they were ordered to stop for checking, Haroon said. In the ensuing gunbattle between the smugglers and troops, three soldiers were killed at the scene while two others died at a hospital, Haroon said. Two other soldiers were wounded.

Haroon said that six traffickers were also killed and their bodies were taken by their accomplices, who drove back into southwestern Afghanistan. The area where the shooting occurred, about 290 kilometers southwest of Quetta, Baluchistan's capital, lies at a route that traffickers use to smuggle narcotics to Iran from Afghanistan.
Posted by: Fred || 07/28/2006 00:00 || Comments || Link || E-Mail|| [284 views] Top|| File under:
JeM commander, two security men killed in J&K
A commander of the Pakistan based Jaish-e-Mohammad (JeM) and two security personnel were among the eight people killed while ten others, including a militant who threw the grenade were injured in Jammu and Kashmir overnight.

Militants abducted four people while security forces recovered RDX in the state during the period, an official spokesman said on Wednesday. He said a total of four infiltrators were killed by the security forces in the Gurez sector since Tuesday night, with one being killed there on Wednesday. Security forces averted a major tragedy when they recovered a live grenade from a bus at the Narbal crossing on the Srinagar-Baramulla road.
Posted by: Fred || 07/28/2006 00:00 || Comments || Link || E-Mail|| [288 views] Top|| File under:
Police arrest west India LeT 'commander'
Police arrested software engineer Muzammil Shaikh and his brother, Faisal Shaikh, on Thursday and claimed that the latter was the "western India Lashkar-e-Taiba commander". TOI first reported, in the edition dated July 26, that investigators probing the Terror Tuesday conspiracy were zeroing in on the chief LeT operative in western India. Police had then claimed that he was a businessman operating from Mumbai.

TOI learnt on Thursday that the 30-year-old Faisal, a resident of Mira Road, had an "export-import" business. But crime branch officials, who picked him up, said that "small business" was only a front for routing hawala money that was channelled into terror causes. "We have come to know that he received hawala-routed money that was used to recruit youth for their visions of 'jihad'," a crime branch unit-II official said on Thursday night. Both Faisal and now-Bangalore based software engineer Muzammil will be produced in court on Friday.

Officials, however, were not "totally sure" about their role in 7/11. "We are interrogating them to ascertain their exact role on July 11," an official said. Faisal visited Pakistan twice in 2004, 2005 for weapons training and stayed there for six months each time. He also met key ISI operative Azam Chima, officials claimed.
Posted by: Fred || 07/28/2006 00:00 || Comments || Link || E-Mail|| [275 views] Top|| File under:
Iraq
Abrams tank crew eliminated the threat when it fired its 120mm gun
33 TERRORISTS KILLED IN DAYLONG BATTLE WITH ISF, MND-B SOLDIERS FOB KALSU
Iraq – Iraqi Security Forces and Multi-National Division – Baghdad Soldiers engaged in a heated firefight with terrorists in Musayyib July 23. Soldiers from 1st Battalion, 67th Armor Regiment, 2nd Brigade Combat Team, 4th Infantry Division, along with Iraqi army soldiers from 2nd Battalion, 4th Brigade, 8th Iraqi Army Division, Musayyib police officers, and members of Hillah SWAT, killed 33 terrorists during the day-long battle.

We received reports of small skirmishes between IPs and terrorists erupting at a police station, including the seizing of IP vehicles and weapons in the main downtown circle, which includes the Husseniya, said Donahoe. Soldiers from Company D, 1-67 AR, were in the area to investigate reports of death squads making a presence in the area and surprised the terrorists when they arrived on the scene so quickly. The combined force cordoned off the city from all directions, keeping the fight to a scaled area and making sure innocent civilians were not harmed. Combat Aviation elements soon arrived on the scene and witnessed and filmed armed individuals entering numerous buildings around the city.

Terrorists fired on the combined forces from a building. A 2nd BCT M1A2 Abrams tank crew eliminated the threat when it fired its 120mm gun, killing the six terrorists inside, said Oliver. Terrorist RPG teams set up positions throughout the area and continued attacking. "The IA soldiers fought right along side us, and I was honored to have them as part of our team. They proved that they are more than ready to provide security in the province," he added.
Posted by: glenmore || 07/28/2006 13:21 || Comments || Link || E-Mail|| [284 views] Top|| File under:
Salvadoran Ambulance Driver Killed in Iraq (Oh Brave Lions of Islam)
SAN SALVADOR, El Salvador - A Salvadoran soldier was killed in Iraq on Thursday, the second soldier from this Central American nation to be killed in the conflict in eight days. The deaths come as Salvadoran President Tony Saca was preparing to ask the nation's congress to approve sending a seventh contingent of 380 troops to replace those now in Iraq.

Deputy Sgt. Donald Alberto Ramirez died from head injuries after the ambulance he was driving was hit with an explosive device on the outskirts of the southern Iraqi city of Diwaniya, Salvadoran Defense Minister Otto Romero said.


Ya wuzn't supposed to BLOW IT UP! Now how we gonna use it to carry the boys and their bombs downtown!


Last week, Deputy Sgt. Jose Miguel Perdomo died in a Baghdad hospital from injuries caused by a roadside bomb.

A close U.S. ally, El Salvador is the only country in Latin America with forces still in Iraq. Serving in Iraq since 2003, the soldiers carry out mostly peacekeeping and humanitarian work including rebuilding schools. With Thursday's death, a total of four Salvadorans have been killed in the Iraqi conflict.


Tough soldiers too. Godspeed.
Posted by: glenmore || 07/28/2006 07:48 || Comments || Link || E-Mail|| [261 views] Top|| File under:
Iraqi Army announces arrest of eight suspects in Tal Afar
(KUNA) -- The Iraqi Army announced Wednesday that its soldiers were able to arrest eight people suspected of being fighters in Tal Afar west of Mosul, in Northern Iraq. Official in charge of operations in the Iraqi Army's second Corps Colonel Lokman Khurshid said in a press statement that the soldiers of the Iraqi army had arrested eight persons in the neighbourhood of Al Muthanna during a raid in Tal Afar. He pointed out that different weapons were seized in Valley Muthanna, adding that caves were discovered in the area.

Khurshid said that the search was still under way in the region and that the weapons seized were three mortars, three detonators of explosive devicess and a locally manufactured rocket launcher, four hand grenades and four Kalashnikov rifles in addition to the quantities of the bullets.
Posted by: Fred || 07/28/2006 00:00 || Comments || Link || E-Mail|| [293 views] Top|| File under:
Eight insurgents arrested in Baghdad
(KUNA) -- Iraqi government said on Thursday Al Qaeda leader was killed and eight insurgents were arrested. The statement did not report the leader's identity or nationality. The detainees have connections with insurgency leaders. They are also involved in killing policemen and destroying police stations. They are suspected of killing more than 20 members of the National guards, the statement added. Security forces seized great amounts of substances used in manufacturing RPGs and explosive devices.

The US army declared today it killed Al Qaeda member in Baghdad. It is uncertain yet whether he is the same man mentioned in the government's statement. Multi-National Forces information center did not give any details of the raid in which he was killed.
Posted by: Fred || 07/28/2006 00:00 || Comments || Link || E-Mail|| [294 views] Top|| File under:
Al-Karrada explosions death toll 25, 67 wounded
(KUNA) -- The death toll of the series of explosions that rocked Al-Karrada district in Baghdad early Thursday was put at 25 and the number of wounded at 67. An interior ministry source told KUNA that two of the explosions were the result of two booby-trapped vehicles whereas the rest of the explosions were the result of bombs, missile and mortar shell attacks. The source indicated that the death toll is expected to rise as paramedics are trying to recover the bodies of the victims.

According to the police, the explosions occurred behind a leather workshop in Al-Jadiriya, one in Al-Attar Road, another in Al-Orzadi Road and one near a gasoline station. Strict security measures have been imposed following the attacks and checkpoints were set.
Posted by: Fred || 07/28/2006 00:00 || Comments || Link || E-Mail|| [302 views] Top|| File under:
Four injured in Baghdad mortar attack
(KUNA) -- Four people were injured in a mortar shell attack targeting Al-Doura, a Baghdad suburb, Thursday, reported Iraqi police.

In other news, an American military statement said, a young Iraqi girl was taken to a U.S. Army hospital via chopper after she was hurt in an accident in her home in western Iraq. The girl's family asked an Iraqi police officer for help, when he called for medical assistance from the marines nearby. The girl was severely injured when their house's gate fell on her.
Posted by: Fred || 07/28/2006 00:00 || Comments || Link || E-Mail|| [297 views] Top|| File under:
Three Iraqis killed, four wounded in two separate attacks in Diyala
(KUNA) -- Up to seven people were killed and wounded Thursday in two separate attacks in Diyala province in northeast Baghdad, the Iraqi police said. A statement for the joint coordination center said that a booby-trapped vehicle blew up inside a market in Baqouba during which four civilians were wounded. The statement added that unidentified armed men attack a civilian vehicle in Maqdadiya during which three civilians were killed.
Posted by: Fred || 07/28/2006 00:00 || Comments || Link || E-Mail|| [293 views] Top|| File under:
Israel-Palestine-Jordan
Hizbollah fires new long-range rocket into Israel
Khaibar, BTW, was where Mohammed killed a lot of Jews.


Hizbollah fired scores of rockets into Israel on Friday, including at least one that the Lebanese guerrilla group said was a new long-range missile, wounding at least 13 people, police and the army said. The longer-range rocket landed in an open area near the town of Afula, about 50 km (30 miles) from the Lebanese border. It matched the furthest distance that Hizbollah rockets had landed inside Israel since the conflict began on July 12. Hizbollah said it had fired a volley of "Khaibar 1" rockets at Afula, apparently a new type of armament. An army spokeswoman said seven rockets landed in the Afula area, two of which had landed inside the town. The other five landed in open areas near Afula, which is about 35 km (22 miles) southeast of Israel's third largest city, Haifa. Commenting on one of the rockets that landed in an open area, a police spokesman said: "Based on the damage at the site, police can confirm one rocket had around 100 kg of explosives."
Posted by: 11A5S || 07/28/2006 18:36 || Comments || Link || E-Mail|| [485 views] Top|| File under:
Israeli Intel ups estimate of Zelzal missiles
DEBKAfile Exclusive: Israeli intelligence ups estimate of Hizballah stock of Zelzal-2 missiles whose 250km range covers Tel Aviv and Jerusalem. Israeli army chiefs fear that Hassan Nasrallah, having received the nod from Tehran Wednesday, will start firing them at central Israel over the weekend.

Although the Israeli air force has destroyed some of these missiles which carry a 600 kilo payload, several dozen still remain. Thursday night and Friday morning, July 28, Israeli bombers struck Hizballah locations in the northern Beqaa Valley where the Zelzal-2 missiles are stored.

Beqaa Valley, suspected location of smuggled Iraqi WMDs

DEBKAfile's military sources add: The Israeli army discovered the 3.5-on, 8.46 meters long missiles were stored in buildings with strengthened floors and walls to carry their weight, their roofs removed and replaced with makeshift coverings such as branches and twigs. These coverings are dense enough to block the missiles from the view of Israeli aircraft but are easily removable to enable the rapid launch of the Zelzal from inside the building where it is stored.

Should be able to "see" through these maksshift roofs with IR sensors

The warning by Israel's generals about the Zelzal's deployment also applies to the Mohajer-4, a pilotless aircraft packed with explosives. In November 2004 and April 2005, this Iranian drone penetrated Israeli airspace undetected.
Posted by: Steve || 07/28/2006 09:19 || Comments || Link || E-Mail|| [330 views] Top|| File under:
Our thanks to the 51st Bn brave, and families
Eight troops from Golani's 51st Battalion lost their lives on Wednesday during heavy fighting with Hizbullah operatives in the southern Lebanese village of Bint Jbail. Another officer was killed in a clash at Maron a-Ras.

Maj. Roi Klein, 31, from Eli, was the deputy commander of Golani's 51st battalion. Ro'i was about to celebrate his 31st birthday. He began his army service in the brigade's elite "Egoz" unit, and then advanced to the post of company commander. He was scheduled to be promoted to battalion commander. Ro'i led his soldiers into the battle at Bint Jbail on Wednesday. He was caught in the ambush and killed in the heavy firefight with Hizbullah.

Roi's served in special units of both the Paratroop and Golani brigades. He took part in another IDF offensive in Bint Jbail six years ago. His friends remember him as a quiet and modest man who strove for excellence in everything he did. In addition to his career as an army officer, Roi studied Torah at a beit midrash. Ro'i would have been 31 years old on Thursday. He is survived by a wife and two young children.

Cpl. Ohad Klausner, 20, from Beit Horon, called his parents last Sunday and told them he was going into Lebanon. The family tried to reach Ohad by telephone after they heard about Wednesday's hard-fought battle in Bint Jbail, but got no answer. IDF representatives arrived with the tragic news that evening. "Already last night I felt something bad was happening," Ohad's mother said Wednesday. "The last time Ohad was home was two weeks ago. This Sunday he told us he was going into Lebanon."

Ohad's uncle described the tense hours before the IDF sent the news of his fate: "We tried all day to reach him, called his friends, the hospitals - they told us there was nothing and he wasn't on the lists. Then they told us the wounded were from the 51st Golani battalion and this really worried us." Ohad is survived by his parents, a sister and a brother.

Lt. Alex Schwarzman, 23, from Acre, had already registered for studies at Haifa University. "Alex always took care of his mother and grandmother," friends said Wednesday. Alex immigrated to Israel with his mother at the age of eight from Ukraine. Friends said he was dedicated to his family and did everything possible to take care of his mother and grandmother.

A deputy company commander, Alex loved the army and planned to continue serving as a career officer. Alex is survived by his mother and sister.

Lt. Amihai Merhavia, 24, from Eli, was the Golani platoon commander. On Wednesday morning Amihai's father, Moshe Merhavia, was still on reserve duty. When he returned home, he learned that his son was among the soldiers killed in the battle with Hizbullah. Amihai wanted to serve in battalion 51 in order to follow in the footsteps of his friend, Shmuel Weiss, who was killed in Jenin during Operation Defensive Shield.

Moshe told Army Radio Thursday morning: "We were lucky to have such a wonderful son. He had a good heart. He was a fighter, a dreamer, and a believer - and a lover of Eretz Yisrael. Amihai knew very well what he was fighting for. He knew who the enemy was and he was never confused about this. This is what he taught his soldiers, whom he loved." Amihai's father, Moshe, received the news of his son's death while on reserve duty, after being called up because of the situation in Lebanon. He said he took comfort in the fact that his son had accomplished so much in his 24 years.
Posted by: Besoeker || 07/28/2006 07:26 || Comments || Link || E-Mail|| [289 views] Top|| File under:
Canadian Peacekeeper sent email stating Hizbullah was using U.N post as a shield
Maj. Paeta Hess-von Kruedener, a Canadian UNTSO peacekeeper killed in Lebanon overnight Tuesday by an IAF missile strike on his post, wrote in an email to his former commander in the Canadian army six days before he was killed that Hizbullah was using the UN post as a human shield.

Kruedener added in the email that IAF strikes near the UN post prior to his death were "necessary" and that the IDF fire was not intentionally targeting the post.

Maj.-Gen. Louis Mackenzie, Kruedener's ex-commander, told a Canadian radio station about the email letter in an interview.

Kruedener's wife demanded Thursday to know why IAF missiles struck the UN site where her husband was stationed, despite repeated pleas by observers there to halt the firing.

Cynthia Hess-von Kruedener told reporters in Kingston, Ontario, that she believes the attack, which involved precision guided missiles, was intentional.

Hess-von Kruedener said her husband told her that the UN site had been fired upon for weeks, despite the fact that their vehicles and buildings were clearly marked.
Posted by: Oztralian || 07/28/2006 01:00 || Comments || Link || E-Mail|| [295 views] Top|| File under:
1,402 rockets land in north over past fifteen days
Two rocket barrages fired by Hizbullah landed Thursday morning in open areas near the community of Ma'alot and near Shlomi.

No injuries or damage were reported in the attacks.

A short while later, rockets hit near Safed and caused a brush fire to break out. Two firefighter teams and two light airplanes are working to contain the fire and to prevent it from spreading to the nearby forest. No injuries were reported in the incident.

Earlier the residents of the Carmiel region, the Western Galilee, Safed and Rosh Pina were ordered into shelters and protected area.

Since the onset of the fighting in Israel's north, 1,402 rockets landed in the country's territory, 19 civilians were killed and 1,262
people have been wounded. Some 46 injured are still hospitalized in hospitals across the north, spokesperson for the police's Northern District reported. Many of the injured were treated for shock.

The rocket attacks on Israel continued throughout Wednesday. Police reported that 98 rockets were fired at Israel. one person was seriously wounded by a direct rocket hit in the Krayot area, fiver people sustained moderate injuries, 25 were lightly injured and 24 suffered from shock.

On Wednesday afternoon, 17 people who were staying at a bomb shelter in Kiryat Shmona were hurt by inhaling smoke caused by a rocket that landed nearby.
Posted by: Oztralian || 07/28/2006 00:50 || Comments || Link || E-Mail|| [425 views] Top|| File under:
Palestinian shot dead after wounding Border Policemen
A Palestinian youth was shot and killed Thursday by two Border Policemen after he attacked them on the outskirts of Jerusalem, police said. The youth apparently opened fire on the policemen, wounding one of them moderately and the other lightly before they returned fire, police and rescue workers said. Police were carrying out searches in the area to see if the youth had any accomplices, a police spokesman said.
Posted by: Fred || 07/28/2006 00:00 || Comments || Link || E-Mail|| [299 views] Top|| File under:
Police discover body of missing settler in Palestinian village
Police suspect that a settler missing since Thursday morning from the northern West Bank was killed by Palestinians, who then burned and dismembered his body. The missing man was a resident of the settlement of Yakir in the northern West Bank, east of Qalqilyah. His scorched body was discovered in the trunk of a burnt car with Israeli license plates, near the Palestinian village of Kafr Abbus in the northern West Bank. The car belonged to the father of the settler, who apparently had been driving the vehicle at the time of his disappearance.
Posted by: Fred || 07/28/2006 00:00 || Comments || Link || E-Mail|| [463 views] Top|| File under:
Palestinians: IDF troops leave north Gaza after two day sweep
Early Friday, Israeli troops and tanks pulled out of northern Gaza, residents said, after a bloody two-day sweep.


"I dunno about you, Avi, but I feel like a yo-yo."
"Don't talk so loud, Moshe. I'm dizzy."

In southern Gaza, an Israel Air Force aircraft hit a metal workshop in the city of Khan Younis early Friday, wounding nine people, including two children, hospital officials said.


Yasss. The fabled child metalworkers of Gaza...

Nearby buildings were also damaged, and rescue workers were searching through the rubble. The military said the target was a weapons storehouse.

Continued on Page 49
Posted by: Fred || 07/28/2006 00:00 || Comments || Link || E-Mail|| [369 views] Top|| File under:
More Killed in Gaza Strip
Three Palestinians, including a 75-year-old woman, were killed in Israeli gunfire in Gaza yesterday, a day after the coastal strip suffered one of the deadliest days since the start of a massive Israeli offensive a month ago. The woman was killed when an artillery shell slammed into her home near the Jabaliya refugee camp in the northern Gaza Strip, hospital officials said. In addition, a 16-year-old boy and a 23-year-old man were killed east of Gaza City. Nineteen other Palestinians were wounded. On Wednesday, the Israeli military killed 24 Palestinians.

In Rome, Palestinian President Mahmoud Abbas said yesterday that the release of an Israeli soldier captured in Gaza could be "imminent."

"With regard to the issue of the captured Israeli soldier, I have reiterated that there are ongoing efforts that lead us to believe in an imminent solution," Abbas said after a meeting with Italian Premier Romano Prodi. However, sources close to the Hamas-led government denied that the release was "imminent."

An Israeli Army spokesman said Israeli air and ground forces have been operating over the past two days in the neighborhood of Sejaiya in eastern Gaza City to search for what he called "terror infrastructure." Palestinian security forces said that "Israeli tanks had entered areas east of the densely-populated Jabaliya refugee camp and were also spotted some 1,500 meters inside the territory and Sejaiya."
Posted by: Fred || 07/28/2006 00:00 || Comments || Link || E-Mail|| [289 views] Top|| File under:
Southeast Asia
Muslim militants kidnap two in southern Philippines
Muslim militants abducted a bakery owner and her son on a remote southern Philippine island, a police official said on Friday, warning of a possible resurgence of kidnappings by notorious rebel group Abu Sayyaf. The Philippine military, with help from the United States, has spent the past year combing the remote island of Jolo for members of Abu Sayyaf, who work and train with Jemaah Islamiah, Al Qaeda's franchise in Asia.

"We have reasons to suspect the Abu Sayyaf group was behind the latest kidnapping on Jolo island," Ahirum Ajirum, the police chief in Sulu province, told reporters, a day after masked gunmen took away the mother and son who owned a bakery and a pawnshop.

"We heard the gunmen were demanding at least 10 million pesos in exchange for the freedom of Jackylyn and Jeffrey Silbin."

Ajirum said it was the second case of kidnap-for-ransom of local traders on Jolo this year. The last high-profile abduction of foreign and local tourists in the south happened in May 2001, when Abu Sayyaf beheaded one of three American tourists.
Posted by: ryuge || 07/28/2006 07:00 || Comments || Link || E-Mail|| [295 views] Top|| File under:
Sri Lanka
S.Lanka Air Force bombs Tigers for second day
COLOMBO - Sri Lanka's air force bombed Tamil Tiger territory in the island's northeast for a second day on Thursday, targeting a suspected rebel air strip as ground troops readied for an incursion to end a water supply blockade. There were no immediate details of any casualties.


Send your air force to school in Nevada for a while and I bet their accuracy improves ...

The government accuses the Liberation Tigers of Tamil Eelam (LTTE) of blocking water supplies to farmland in the eastern district of Trincomalee, where the government and rebels both control territory.

The Tigers say local Tamil civilians stopped water flowing from a reservoir, demanding that the government build water towers in Tamil areas.

Officials said the Air Force bombed the site of a suspected rebel air strip in the northern district of Mullaithivu, where the Tigers' naval wing is based, a day after they bombed Tiger positions near the reservoir in the east. "The military discovered the construction of a new airstrip in Mullaithivu ... which affects the sovereignty of the country and territorial integrity and also causes a threat to the region," defence spokesman Keheliya Rambukwella told Reuters.

"To achieve the target of distributing water, the government and the defence authorities will do everything possible," he added. "Ground troops are moving with engineers to the area. If they call for air suppport, then air support will arrive."

Both the government and the Tigers claim control over the site of the reservoir, which lies in an area where the border between the foes is ill-defined. However the ground reality is that the Tigers control the area, military sources said.
Posted by: Steve White || 07/28/2006 00:00 || Comments || Link || E-Mail|| [278 views] Top|| File under:
Roadside bombs kill 1 civilian, wound 2 in northern Sri Lanka
Two roadside bombs went off in northern Sri Lanka on Thursday, killing a newspaper vendor and wounding a soldier and a civilian, the military said. Military spokesman Brig. Prasad Samarasinghe blamed the separatist Liberation Tigers of Tamil Eelam for the consecutive blasts in Jaffna Peninsula, a predominantly Tamil area. Samarasinghe said the target of the bombs were a Sri Lankan military patrol, but that the first one killed a newspaper vendor. The second one wounded one soldier and one civilian, he said.
Posted by: Fred || 07/28/2006 00:00 || Comments || Link || E-Mail|| [303 views] Top|| File under:
Syria-Lebanon-Iran
Mideast conflict a proxy war for US, Iran: Lebanese minister
PARIS - A Lebanese minister on Friday called the fighting in Lebanon a proxy for the broader conflict between Iran and the United States.

Just noticed that, did you?

Speaking to the French language television channel TV5, Lebanon's Telecommunications Minister Marwan Hamade said: "We have the impression that for the last two weeks we have been taking part in the start of an Iran-US conflict, but it's Lebanon, it's the Lebanese people, it's the Lebanese state that will ultimately pay." He said the "game of massacre" had to stop and attention should be given to assembling "all the ingredients of a ceasefire which would enable Lebanon to stop being the ground on which the big conflicts of the Middle East take place".

His reference to an Iran-US conflict stems from the support given by Iran to the Hezbollah militia in Lebanon and the position of Israel as a close ally of the United States.
Posted by: Steve || 07/28/2006 12:58 || Comments || Link || E-Mail|| [285 views] Top|| File under:
Imad Mughniyeh snuffed???
TEL AVIV [MENL] -- Israeli military intelligence has assessed that Hizbullah's intelligence chief could have been killed in a massive air strike on the movement's headquarters in Lebanon.


Here's hoping, though it probably won't be confirmed for 20 years...

Israeli sources said Imad Mughniyeh was believed to have been seriously injured or killed in a July 19 strike on Hizbullah headquarters in Beirut. The sources said Mughniyeh was in Hizbullah's command and control bunker during an Israeli air bombing that damaged the facility.
"There are things we know and things we don't know," an Israeli source said. "We know their top people are out of commission." The sources said about 12 senior members of Hizbullah attended a meeting at its command headquarters in Beirut's Dahya neighborhood on July 19. They said Israeli F-15I fighters dropped 23 tons of munition that damaged but did not destroy the underground bunker, concealed under a mosque and constructed by Iran.
Posted by: anonymous5089 || 07/28/2006 12:50 || Comments || Link || E-Mail|| [278 views] Top|| File under:
Hezbollah leader said to be hiding in Iranian Embassy
Intelligence reports indicate the leader of Hezbollah is hiding in a foreign mission in Beirut, possibly the Iranian Embassy, according to U.S. and Israeli officials.

Israeli military and intelligence forces are continuing to hunt for Sheik Hassan Nasrallah, Hezbollah's secretary-general, who fled his headquarters in Beirut shortly before Israeli jets bombed the building last week. "We think he is in an embassy," said one U.S. official with access to the intelligence reports, while Israeli intelligence speculates Sheik Nasrallah is hiding in the Iranian Embassy.

If confirmed, the reports could lead to an Israeli air strike on the embassy, possibly leading to a widening of the conflict, said officials who spoke on the condition of anonymity. Foreign embassies are sovereign territory and an attack on an embassy could be considered an act of war.

Though invading it and taking the staff hostage is fine.


Continued on Page 49
Posted by: Jackal || 07/28/2006 09:54 || Comments || Link || E-Mail|| [354 views] Top|| File under:
Council of Boskone meets
DEBKAfile reports a war council opened in Damascus Thursday chaired by Syrian president Bashar Assad, attended by Hizballah's Hassan Nasrallah and senior Iranian official Ali Larijani. Iran's state news agency confirmed Nasrallah's presence in the Syrian capital "for consultations." DEBKAfile's military sources note that Nasrallah crossed over despite the heavy Israeli air bombardment of Lebanese-Syrian border regions. The war conference is attended also by Hamas leaders Khaled Meshaal and Mussa Abu Marzouk as well as the Palestinian Jihad Islami chief Abdallah Ramadan Shelah. The Palestinian terrorist leaders were invited in their capacity as commanders of the second front against Israel in Gaza.

This anti-Israel coalition will no doubt decide on the two fronts' next steps in their war against the "Zionist enemy." The fact that Assad is there and the consultation is taking place in his capital indicates that he and the other participants feel confident enough to decide on a further escalation of the violence.

Starting to believe their own propaganda that they're winning?

The conference began hours after the Israeli cabinet decided against broadening the campaign against Hizballah or attacking Syria indicating that Tehran, Damascus, Hizballah and the Palestinian terrorists sensed a weakening of Israel's resolve to fight back. This sort of soft talk from Jerusalem is not taken on trust but makes the Syrians suspect that Israel is playing a double game. Their response will be to redouble their hostilities in the very near future.

Maybe the Israeli game is to get them to redouble their attacks?
Posted by: Steve || 07/28/2006 09:27 || Comments || Link || E-Mail|| [300 views] Top|| File under:
Hizbullah Fires New Longer-Range Missile
(IsraelNN.com) Defense personnel are examining the remnants of a kind of five longer-range rockets that Hizbullah terrorists fired on Afula Friday afternoon. Authorities said the weapons have not been used since Hizbullah initiated its attacks on Israel more than two weeks ago. They landed in open areas without causing damage or injuries. Afula is located a few miles north of central Samaria and is between the Mediterranean Coast and the northern Jordan Valley.

Hizbullah attacked Israel with more than 40 rockets in the hours before the beginning of the Sabbath, knocking out electricity in one area and striking a Magen David facility in Tzfat, where no one was injured. More than 20 other missiles exploded in the morning and early afternoon hours of the day.

UPDATE: After a number of Katyusha barrages hit northern Israel over the course of the morning, an Iranian-made Fajr-5 missile landed near Afula shortly after 3:30 p.m. Friday. This was the first time a missile of this type has been fired at Israel by Hizbullah. Police in the North said in an official statement that the missile, which landed near Afula, contained 100 kg. of explosives - an amount that could have caused extensive damage and casualties had it struck a building.

No one was wounded in the attack, and the Home Front Command instructed residents of the city to remain indoors. The attack caused a fire, and a helicopter was scrambled to help firefighters contain the blaze. In a statement released by Hizbullah, the group called the attack an "implementation of the promise and decision and in response to the brutal aggression (by Israel)."

Shortly after the attack, IAF jets destroyed the launcher.
Posted by: Fred || 07/28/2006 09:08 || Comments || Link || E-Mail|| [465 views] Top|| File under:
More on the Bulgaria - Iranian "Dirty Bomb" Nab
We chewed on this bone earlier in the week, but here's more details

...



Bulgaria seems an unlikely country to deserve the world's gratitude. But it appears we can thank the alertness and professionalism of the Bulgarian customs authorities for saving us -- and not for the first time -- from the consequences of the incredible, almost treasonous, ineptitude, dysfunctionalism and general lack of joined-up-thinking that appears to pervade every aspect of the governance of New Labour's Britain.

Bulgarian border guards recently seized a British truck carrying radioactive material -- to the Iranian military -- that could have been used to make a "dirty" nuclear bomb.

Smuggling? Not a bit of it! The material was being sent to Mr. Ahmadinejad quite legally and with the blessing of the British government.

After a scanner showed it had radiation levels 200 times normal, the truck was found to be carrying ten lead-lined boxes addressed to the Iraqi Ministry of Defense. Inside each was a soil-testing device containing radioactive caesium 137 and americum-beryllium. (Soil-testing is usually the province of agriculture, not defense, ministries.)

The head of the Bulgarian Nuclear Regulatory Agency (who knew until now that Bulgaria had a Nuclear Regulatory Agency?), Nikolai Todorov, said he was shocked that devices containing so much nuclear material could be sold so easily: "The devices are highly radioactive -- if you had another 90 of them you would be able to make an effective dirty bomb." That meant if nine similar loads got through.

According to the Daily Mail, Bulgarian customs official confirmed: "The documentation listed the shipment as destined for the Ministry of Transport in Tehran, although the final delivery address was the Iranian Ministry of Defence."

Radioactive material going to the Iranian Ministry of Defense? Could there possible be something a little, er, suspicious about this? Dr. Frank Barnaby of the Oxford Research Group (a well-credentialed think tank) said: "You would need a few of these devices to harvest material for a dirty bomb. Americum-beryllium is an extremely effective element for the construction of a dirty bomb as it has a very long half-life....It is found mainly in spent reactor-fuel elements and it is not at all easy to get hold of. I find it hard to believe it is so easily available ..."

British Labour MP Andrew MacKinlay, a member of the Foreign Affairs Select Committee, said: "The Prime Minister has accused the Iranian Government of sponsoring International terrorism, yet his officials are doing nothing to prevent radioactive material which has an obvious dual use being sold to their military." MacKinlay, interestingly, was subsequently attacked by the Iranian Islamic Republic News Agency as having allegedly expressed support for a terrorist group.

If this was a one-off incident, it would be a bad enough indictment of the present British Government. In fact it is only the latest of a series.

On August 31, 2005, a truck carrying 1,000 kg of zirconium silicate was stopped by Bulgarian authorities at the border with Turkey. The Bulgarians, detecting unusual radioactivity levels, discovered the truck was owned by a British firm, and alerted the British Embassy, which informed London on September 7. Although the trade in zirconium is meant to be tightly controlled, the truck had traveled through Britain, Germany and Romania without being stopped. The British authorities maintained there was nothing illegal about the shipment, and it was eventually allowed to proceed.

John Large, an independent nuclear consultant, said: "It is not a very sophisticated process to extract the zirconium from such material. Even though this cargo does not fall within international control, I would still be concerned. Zirconium is used for two purposes: for cladding nuclear fuel rods inside a reactor and as material for a nuclear weapon."

Questions were asked by MacKinlay (why the Tories apparently failed yet again to challenge Labour here is unknown) under the Freedom of Information legislation in January 2006. A gobbledygook answer from the government included the information that zirconium silicate did not require an export license but "may be controlled under the UK Weapons of Mass Destruction programme end-use control, which is assessed on a case by case basis." Mr. MacKinley then asked what definition of "end-user" and "expected end-user" the government used and received the answer that:

While there is no written definition of end-user or end-use information, the end-user is the entity for which the goods are ultimately destined, and the end-use is the use to which the goods will be put. Applicants are required to declare that the contents of their application and the supporting documentation are, to the best of their knowledge, accurate.

With that informative and reassuring reply Mr. MacKinley had to be content.

The bottom line was that a British firm had been allowed to sell highly-dangerous radioactive material to Iran without scrutiny by the British authorities, and then within a few months something very similar happened again, either in bizarre obeisance to some bureaucratic legalism ("it's not on the list"), or because no one cared. Of course, lethal respect for legalisms of this sort has some tradition behind it: during the Zulu War, a large British force was wiped out when attacked because the quartermasters would not issue ammunition without forms.

Previously, in May 1999, Bulgarian customs officers trained by U.S. Customs and Border Protection discovered highly-enriched Uranium U-235 concealed in an air-compressor in the trunk of a car at a border-crossing checkpoint. It was believed this was a sample to show prospective buyers.

Posted by: Captain America || 07/28/2006 02:14 || Comments || Link || E-Mail|| [308 views] Top|| File under:
Israel troops 'ignored' UN plea
More on the shelling of the UN outpost. This is the push-back from the other side by the BBC. Curiously, no mention is made about how Hezbollah built many of their bunkers right next to UNIFIL sites.

UN peacekeepers in south Lebanon contacted Israeli troops 10 times before an Israeli bomb killed four of them, an initial UN report says. The post was hit by a precision-guided missile after six hours of shelling, diplomats familiar with the probe say.

The four unarmed UN observers from Austria, Canada, China and Finland, died after their UN post in the town of Khiam was hit by an Israeli air strike on Tuesday.

The UN report says each time the UN contacted Israeli forces, they were assured the firing would stop.

A senior Irish soldier working for the UN forces had warned the Israelis six times that their bombardment was endangering the lives of UN staff, Ireland's foreign ministry said. Had Israel responded to the requests, "rather than deliberately ignoring them", the observers would still be alive, a diplomat familiar with the report said.

Israel is conducting an investigation into the incident. It has rejected accusations made by UN Secretary General Kofi Annan that the targeting of the UN position was "apparently deliberate".
Posted by: Steve White || 07/28/2006 01:14 || Comments || Link || E-Mail|| [469 views] Top|| File under:
Katyushas hit communities across north; 13 lightly wounded
The Upper Galilee was hit by a heavy Katyusha barrage on Thursday afternoon, as 25 rockets landed in and around Kiryat Shmona. Hezbollah guerillas in Lebanon fired over 100 Katyusha rockets at targets in northern Israel on Thursday, landing across the Galilee and Hula Valley. Thirteen people were lightly injured in rocket strikes on Carmiel, Majdal Krum, Kiryat Shmona, and the area of Rosh Pina. Three people were lightly wounded by shrapnel, and 16 went into shock. Buildings, cars, roads and water pipes were badly damaged in the attacks. One Katyusha hit a house, another hit a factory containing chemicals, and a third hit an educational facility. A firefighter was lightly hurt during operations aimed at putting out several fires.

Three rockets hit Yesod Hama'ala, lightly wounding a woman and damaging property. Eleven rockets landed in the Rosh Pina region and eight fell near Safed, but there were no casualties or damage. Four rockets aimed at Tiberias landed in open areas.

Several Katyushas hit empty houses in Carmiel and Majdal Krum. A house in Nahariya was hit, but most of the rockets in the area landed in open spaces. A rocket hit a house in Peki'in, and another hit a water tower in Kfar Vradim.

Rockets also were fired at Ma'alot-Tarshiha and Rosh Hanikra. In Granot, a resident was lightly wounded by shrapnel. Some rockets fell in open areas, causing fires to break out. In Haifa, sirens sounded at 6 P.M. Two rockets landed in the city's suburbs, causing no injuries. By 8 P.M. last night, Magen David Adom had treated 72 casualties from 43 rocket incidents.
Posted by: Fred || 07/28/2006 00:00 || Comments || Link || E-Mail|| [319 views] Top|| File under:
IAF knocks out Hezbollah missile command in Tyre
The Israel Air Force on Thursday scored a successful direct hit against Hezbollah's missile command center deployed in Tyre, which has been primarily responsible for targeting Haifa and its surroundings. The regional command center was located on the 12th floor of a Tyre building that the IAF destroyed. The IAF bombings continued as Israel Defense Forces artillery pounded townships in the south. According to reports from Lebanon, two women were killed in the attacks, raising the number of Lebanese killed in the fighting to about 400.

The western sector of south Lebanon, which was quiet until recently, was also shelled on Thursday, and residents of more villages were ordered to leave their homes. For instance, residents of the Christian village of Ain Abel, near the border, were ordered to leave, presumably in order to allow the IDF to tighten the blockade on Bint Jbail.

Hezbollah maintains a number of regional command centers in southern Lebanon similar to that destroyed on Thursday. The organization calls them planning units. The unit in Tyre controlled a large number of 220mm rockets manufactured in Syria, which had caused most of the Israeli civilian fatalities.
Posted by: Fred || 07/28/2006 00:00 || Comments || Link || E-Mail|| [278 views] Top|| File under:
Iranian hardline students leave to fight Israel
A group of hardline Iranian students left for Lebanon on Wednesday pledging to help Hizbollah fight Israeli forces there, witnesses said.
Iranian hardliners have made great public show of recruiting volunteers for "martyrdom-seeking operations" in recent years, but there is no record of any of these Iranian volunteers taking part in attacks in Iraq, or against Israel. "The Prophet Mohammad's army is on its way to fight against the Zionists," chanted some 50 volunteers at Tehran's Behesht-e Zahra cemetery, where a large tree-lined area is dedicated to Iran's "martyrs" killed in the 1980-88 war with Iraq. "A group of 200 volunteer students will be dispatched to Lebanon via Turkey. We are leaving Tehran today by bus," Amir Jalili, a spokesman for the group, told Reuters.


"200 tickets to Beirut, please. One way only."

"We hope Turkey will let us pass the border and go to Syria. If not we will come back to Tehran."


I hope Turkey lets you pass and the Israelis kill half of you and maim the other half for life.
Posted by: Fred || 07/28/2006 00:00 || Comments || Link || E-Mail|| [900 views] Top|| File under:
Who's in the News
117
[untagged]
Bookmark
E-Mail Me
The Classics
The O Club
Rantburg Store
The Bloids
The Never-ending Story
Thugburg
Gulf War I
The Way We Were
Bio
Merry-Go-Blog
Hair Through the Ages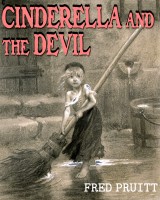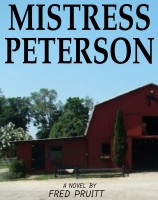 On Sale now!


A multi-volume chronology and reference guide set detailing three years of the Mexican Drug War between 2010 and 2012.

Rantburg.com and borderlandbeat.com correspondent and author Chris Covert presents his first non-fiction work detailing the drug and gang related violence in Mexico.

Chris gives us Mexican press dispatches of drug and gang war violence over three years, presented in a multi volume set intended to chronicle the death, violence and mayhem which has dominated Mexico for six years.
Click here for more information


Meet the Mods
In no particular order...


Steve White
Seafarious
Pappy
lotp
Scooter McGruder
john frum
tu3031
badanov
sherry
ryuge
GolfBravoUSMC
Bright Pebbles
trailing wife
Gloria
Fred
Besoeker
Glenmore
Frank G
3dc
Skidmark
Alaska Paul



Better than the average link...



Rantburg was assembled from recycled algorithms in the United States of America. No trees were destroyed in the production of this weblog. We did hurt some, though. Sorry.
3.236.8.46