Afghanistan
2 Afghan security agents beheaded
The beheaded bodies of two Afghan intelligence agents were found dumped in western Afghanistan yesterday. The intelligence agents had been captured in Farah province two days ago by suspected remnants of the Taliban regime ousted in 2001, provincial governor Hazatullah Wasefi said. Their bodies were found in a desert near the Iranian border, Wasefi said. "We don't know exactly who might have done it. But it seems that it was the brutalities of the Taliban," provincial police chief Sayed Agha Saqeb added.

The violence is focused on Afghanistan's southern and eastern areas bordering Pakistan, where the Taliban leadership and its Al Qaeda allies are believed to have fled after the hardliners were toppled.
Posted by: Dan Darling || 02/16/2006 02:16 || Comments || Link || [336077 views] Top|| File under:
Blast kills Afghan policeman as UK troops arrive
A blast killed an Afghan policeman and wounded two of his colleagues on Wednesday, while two kidnapped intelligence officers were found dead, officials said. The violence comes as the first 150 British combat troops of a deployment of about 3,300 troops arrived in Afghanistan.

Taliban, or members of an allied faction, were responsible for the blast that hit the second of two police vehicles travelling on a road in Ghazni, district government official Habibullah Jan said. "Militants who don't want peace and stability were behind this," he said. One of the wounded policemen was in serious condition, he said. The bodies of two intelligence officers abducted in the Farah province were found in a desert on Tuesday, said provincial governor Izatullah Wasifi. Earlier, police said security forces arrested a Taliban district commander, Mullah Nazer Shah, along with two of his men who were suspected of burning down a school in Ghazni.
Posted by: Fred || 02/16/2006 00:00 || Comments || Link || [336069 views] Top|| File under:
Africa Subsaharan
US turns Ugandan Briton over to local authorities
THE US has returned to Uganda a Ugandan-born Briton, Jamal Kiyemba, one of the 500 prisoners held by the US on Guantanamo Bay in Cuba on suspicion of participating in the September 11, 2001 terrorist attacks on the World Trade Centre in New York and the Pentagon in Washington DC. The UK has disowned Kiyemba.


"Kiyemba? Never heard of him!"

Controversy shrouds his arrest in Afghanistan or Pakistan. Kiyemba was arrested soon after the fall of the Taliban regime following a US-led military operation that hunted in vain for the elusive Al Qaeda leader, Osama bin Laden. Foreign affairs minister Sam Kutesa said on Sunday, "We have him. He was flown in and handed over last Tuesday (February 7) to the CMI (Chieftaincy of Military Intelligence) for debriefing. The Americans said that although he was arrested in Afghanistan, he was not so key to the September 11, 2001 bombings of New York and Washington DC." He added, "Initially he wanted to return to his adopted country but the UK said no. After debriefing, and if there is no other problems with him, he will be released because this was his original homeland."


"Then he's free to go to the Congo and do terrible things to people there."

On Kiyemba's citizenship, Kutesa said, "Once Britain disowned him, he automatically assumed his original citizenship of Uganda where he was born." Kiyemba left Uganda when he was 14 years old after his father died in an accident. He joined his mother in London where he finished school and later pursued a degree in pharmacy the University of Leicester. According to the UK-based Islamic Human Rights Commission (IHRC), Kiyemba was in Pakistan when he was seized and turned over to the Americans for a bounty of $5,000. The IHRC said Kiyemba had never been to Afghanistan until the Americans took him there and there was no evidence that he ever committed a hostile act against the US or anyone else.


"Yez got nuttin' on me, coppers! Nuttin'! There ain't no evidence. Da witnesses is all dead!"
Posted by: Dan Darling || 02/16/2006 02:32 || Comments || Link || [336073 views] Top|| File under:
Arabia
Yemenis rallying around escaped al-Qaeda members
Almost two weeks after 23 prisoners suspected of terrorist ties broke out of a maximum-security prison here, the fugitives are emerging as unlikely folk heroes: the men who thumbed their noses at the Yemeni government and, more significantly, at America.

Many Yemenis see the episode as the ultimate response to years of cooperation between the government of Yemen and the United States that has resulted in the arrest of thousands of people, many of whom have been held for long periods without trial. Residents of Sana are now pointing to the audacious, Hollywood-style escape from a maximum-security prison as an example of the unraveling security situation in Yemen and of the growing estrangement between the government and the average citizen.

"Are they seen as heroes here? Certainly," said Muhammad al-Saderi, a leader in Yemen's opposition Nasserist party. "The 23 came from all over the country, and the way it looks to many is that the government isn't just facing off with a few extremist groups, it's facing off with the whole country."

A nationwide manhunt continued Wednesday as the Yemeni government offered a $25,000 reward for information leading to the arrest of the 13 people suspected of being operatives of Al Qaeda among the escapees. Side streets leading to the prison remained blocked off, while security men patrolled in and around the mosque where the men emerged.

Yemeni security agents set up checkpoints within this densely packed city and on roads leading out, while United States warships patrolled the Yemeni shores. Diplomatic and security officials said the men were likely either to sneak across the border with Saudi Arabia into the unforgiving "Empty Quarter" or to take to the sea along human trafficking routes that run across the Gulf of Aden to Somalia.

United States and Yemeni analysts said the circumstances of the escape suggested that the prisoners might have received help from guards or other Yemeni government employees. "It would be hard to imagine pulling something like this off without some inside help," one official in Washington said. "What isn't clear is at what level, and how many people were involved."

The men broke out of the maximum-security prison run by the Political Security Department early on Feb. 3, squeezing through a tunnel leading from the basement prison cell where they were all held to a mosque, on a main street on the edge of the Yemeni capital. They dug the tunnel in the soft soils around the prison in three months using makeshift tools, all the while hiding the operation and the dirt they excavated from the prison authorities.

Among them were Jamal Ahmed al-Badawi, the suspected organizer of the October 2000 bombing of the United States destroyer Cole, who had pulled off a previous prison break, and Fawaz al-Rabeei, who was convicted of leading a cell that bombed the French oil tanker Limburg off the Yemeni coast in 2002.

Also with them was Jaber Elbaneh, an American-Yemeni implicated along with the Lackawanna Six, a reputed sleeper cell in Buffalo, N.Y. Six of the seven pleaded guilty to providing material support to a terrorist organization and are serving prison terms. Mr. Elbaneh was convicted in absentia, and the United States placed a $5 million bounty on his head.

In Washington, the former commander of the Cole said he was outraged that the government allowed the man convicted of plotting the attack to escape from a local prison — for a second time. "Justice with respect to those who attacked the U.S.S. Cole is not being served," said Cmdr. Kirk S. Lippold, in an unusual public complaint by a naval officer. He was in command of the Cole in October 2000 when the destroyer was attacked by Qaeda suicide bombers, killing 17 American sailors.

Acknowledging that he was speaking in an interview without official Navy approval, Commander Lippold called on American leaders to do more to pressure the Yemeni government, and to offer help catching the fugitives.

The breakout comes at a particularly difficult moment for the government, which has been fighting rebel Shiite forces near the Saudi border. Last week, 15 rebels and 5 Yemeni soldiers were killed in the clashes. It also raises the threat level for Americans in the country, with the United States Embassy urging them to "review their personal security practices," particularly for those times when they are neither at home nor at work.

"This is more than embarrassing, this is a disaster," said a Western diplomat in Sana, who spoke on condition of anonymity so as not to embarrass the government. "You can be sure that these men aren't going to go back to being farmers or open convenience stores. They are going to try to get back in the fight."

But Yemenis say cases like that of Mr. Elbaneh — who has been held here since 2003, and without a reasonable charge, they say — is one reason many sympathize with the escapees. Diplomats said Mr. Elbaneh had been arrested for "financial" crimes, in addition to the warrant by the United States. Yemen's Constitution forbids the government from extraditing him to the United States, said Khaled Saleh Alanesi, a human rights lawyer who represents Mr. Elbaneh and at least one other fugitive. "You won't hear anybody criticizing their escape because their arrests were illegal," Mr. Alanesi said. "After all, who do you think most people sympathize with, the government, or the ones who appear to have gotten away from an unjust imprisonment?"

As men gathered Wednesday for the daily ritual of chewing khat, a leaf chewed by many Yemenis as a mild stimulant, the men, who asked that that their names not be used for fear of retribution, debated the implications of the breakout.

While many expressed sympathy, a heavy-set man who led a political party here added a degree of skepticism. "Most of these guys were old friends of the political security service," he said, speaking of the 1980's, when the security services organized groups of Yemenis to fight in Afghanistan. "You can bet these men were sure that they were going to get out of the prison when they got there."
Posted by: Dan Darling || 02/16/2006 02:28 || Comments || Link || [336076 views] Top|| File under:
Americans in Yemen warned of al-Qaeda escapees
The U.S. embassy in Yemen has urged Americans in the Arab country to be more security-conscious after 23 militants, including 13 al Qaeda convicts, broke out of jail earlier this month.

"(The) escape of 23 convicted and suspected al Qaeda operatives from a Sanaa prison has highlighted the need for Americans to review their personal security practices," said a statement dated February 14 posted on the embassy Web site.

"While the U.S. embassy has no information of an imminent threat, the embassy has advised that official Americans are most vulnerable when they are not at their residences or working at the embassy."

The embassy said it had urged Americans to avoid crowded areas, limit visits outside their homes, cut back on travel and avoid trips after dark.

There are only a small number of Americans in impoverished Yemen, which has seen repeated kidnappings of Westerners by tribesmen in recent years.

Besides Americans working at the embassy and a language center, there are believed to be a few U.S. military experts and some Americans working in the oil industry.

Yemen on Tuesday offered a reward of $25,500 for information leading to the arrest of the 13 al Qaeda inmates, who were among 23 who tunneled their way out of prison.

The jailbreak has embarrassed the government, which is battling Islamic militants, and raised questions among its Western allies.
Posted by: Dan Darling || 02/16/2006 02:10 || Comments || Link || [336072 views] Top|| File under:
Britain
UK extradicts al-Qaeda member to Spain
Britain's appeal court ruled on Wednesday that a man accused of being part of a group that helped the Sept. 11 attackers should be extradited to Spain.

Tunisian-born Hedi Ben Youseff Boudhiba, 45, is alleged to have helped provide money and false documents for al-Qaida. "I would conclude that, even though it may turn out that the appellant is of low intelligence and might be unfit to stand trial, it is not unjust or oppressive to extradite him to Spain," Lady Justice Smith said at the court.

Boudhiba is alleged to have traveled from Hamburg to Istanbul on Sept. 3, 2001 with a man named Ahmed Taleb, a member of the Hamburg cell to which three of the Sept. 11 pilots, including plot leader Mohammed Atta, belonged. Spain's top terrorism investigator, Judge Baltasar Garzon, has also linked Boudhiba, known by the alias "Fathi", to a network which plotted to use the deadly toxin ricin in London in January 2003.

Boudhiba was arrested in August 2004 as he attempted to board a flight to Barcelona from Liverpool.

In June last year, a judge at London's Bow Street Magistrates Court ruled that he could be extradited to Spain, where he is wanted on terrorism charges. But he challenged the extradition ruling on mental health grounds.
Posted by: Dan Darling || 02/16/2006 02:33 || Comments || Link || [336078 views] Top|| File under:
China-Japan-Koreas
Outbreaks along Tumen River between Nork guards and armed N Korean groups
From East Asia Intel, subscription
SEOUL — Four simultaneous firefights broke out between North Korean border guards and unidentified groups of young men in isolated locations along the Tumen River on the China-North Korea border in late January. The incidents suggest the existence of armed North Korean dissident groups in China.
The first incident occurred in Namyang, across from the Chinese town of Tumen, where a North Korean border guard discovered several men crossing the river from the Chinese side, according to a newspaper report here. The guard tried to arrest the men. Fighting followed and the border guard was stabbed more than 30 times and bled to death.


Ruined his day...


Choo Sung-Ha, a Kim Il-Sung University graduate and a defector-turned-reporter at Donga Daily, confirmed the Jan. 28 incidents from a number of sources inside North Korea. Choo said that North Korean border guards are never supposed to be on sentry alone, but that the soldier's partner was away at a nearby village to have a drink. Alarmed by the commotion, soldiers from other nearby guard posts ran to check and the intruders escaped leaving their bags behind. Three homemade rifles, some ammunition, a camcorder and a Chinese mobile phone were found in the bags.


So they wren't just wandering across the river, they were infiltrating.

At around the same time in the town of Hoeryong, about 40 kilometers to the south, a group of unidentified men crossed the river and fired rifles at a guardhouse and ran away. No casualties were reported, according to the paper. Two similar incidents occurred in the city of Musan and at another nearby town, according to the newspaper.


Sounds like it's just starting up — a pretty ginger attempt at guerrilla warfare...

In the past, armed conflicts along the river were caused mostly by hungry North Korean border guards seeking food in Chinese villages or to rob a shop. As recently as Jan. 17, eight armed North Korean soldiers attacked a coalmine in Tumen in a robbery attempt. One North Korean soldier was killed, three were captured and four others escaped.


Who the hell robs a coalmine, fergawdsake?

The Jan. 28 incidents were the first in which heavily armed North Korean border guards were attacked by armed intruders from the Chinese side of the border. However, East-Asia-Intel sources in the border area were unable to confirm the reports. "People may have thought the sound of fireworks by Chinese people celebrating the eve of the New Year was a gunfight," said a Chinese-Korean man in Tumen. Some defectors in Seoul, however, said it was high time for armed resistance groups to emerge in the border area. Lim Chon-Yong, who organized the North Korean Soldiers for Freedom in Seoul last December, said there were several groups of North Korean dissidents in China serious about fighting for freedom for the North.


Tall order, but hope for the best.


"I can't name them, but there are four or five groups in China who were beginning to arm themselves and planning to stage guerrilla warfare against the Pyongyang regime," said Lim. He said that with his organization's help some weapons had been smuggled into North Korea to underground elements. "Many people are fed up with the Kim Jong-Il regime. There are plenty of people in North Korea who say if they have weapons they would fight," he said.
Posted by: Alaska Paul || 02/16/2006 00:00 || Comments || Link || [336118 views] Top|| File under:
Down Under
Court hears of accused al-Qaeda sleeper
A court has heard allegations that a Victorian man was asked to return to Australia as a sleeper for the terrorist group, Al Qaeda. A trial has begun for 32-year-old Joseph Terrence Thomas of Werribee who is charged with providing resources to and receiving funds from the Al Qaeda terrorist network between July 2002 and January 2003.

The Supreme Court has been told he trained with Al Qaeda in at the Al Farooq camp in Afghanistan in mid-2001 and was in close quarters with Osama Bin Laden on three occasions. It is alleged he was present during conversations about terrorist acts, including a possible attack in Australia, and that he accepted a Qantas ticket and money from Al Qaeda after being told that Bin Laden wanted an Australian to carry out operations here.

The prosecutor has told the jury Mr Thomas later told police he did not agree to become an Al Qaeda sleeper.

Thomas's lawyer has told the Victorian Supreme Court his client may be naive and stupid, but he definitely was not a terrorist. He told the jury Thomas did accept a plane ticket and money to get home but all the other aspects of the charges would be heavily disputed.


"My client is just a thief, really!"

The court heard Thomas told police one man's terrorist was another man's freedom fighter but that he did not agree with Al Qaeda's methods.
Posted by: Dan Darling || 02/16/2006 02:12 || Comments || Link || [336069 views] Top|| File under:
Home Front: WoT
Prosecutors show satellite photos of al-Qaeda camp inside Pakistan
Let us all note that this camp is inside Pakistan, specifically Rawalpindi. Perv probably drives by it a couple times every day on his way to work.




Tinted glass, Dan, tinted glass.

The government has satellite images of a suspected al-Qaida training camp that federal prosecutors say was attended by a man on trial for terrorism-related charges, according to court documents.

Prosecutors had said previously they would seek to introduce images from Pakistan but had not disclosed the nature of those photographs. The evidence is expected to be a key part of the government's case against Hamid Hayat, 23, and his father, Umer Hayat, 48.

A jury was seated Wednesday for the trial of Hamid Hayat, who is charged with supporting terrorists by attending the camp in 2003 and 2004 and then lying about it to the FBI. Opening statements were expected to begin Thursday. The government also claims Hamid Hayat planned to attack hospitals and supermarkets after he returned to the United States.

Umer Hayat is charged with lying to the FBI about his son's attending the camp. His portion of the trial is to begin next week before a separate jury that was seated Tuesday.

Both deny the son attended the camp and have pleaded not guilty. In their brief, prosecutors did not offer any direct evidence that he did, such as photographs or witness accounts that place him there. Rather, their case centers on statements the men made to a government informant in the United States, the men's purported videotaped confessions and the photographs they say show the actual camp. The Pakistani government has denied any of the camps exist.
But prosecutors said they have satellite images "of a location consistent in appearance with the militant training camp that Hamid Hayat ultimately confessed that he attended," according to a brief filed late Tuesday.

Umer Hayat is charged with two counts of making false statements to FBI agents and faces eight years in prison if convicted. His son is charged with three counts of making false statements and with providing material support to terrorists. If convicted, he faces up to 31 years in prison.
Posted by: Dan Darling || 02/16/2006 02:40 || Comments || Link || [336075 views] Top|| File under:
India-Pakistan
Dawood Ibrahim now in the same class as al-Qaeda brass
Police forces around the world will soon turn on the heat against underworld don Dawood Ibrahim.

With Interpol now set to issue a 'Special Notice' against the global terrorist, his ability to travel on a Pakistani passport will be curtailed.

The special notice is a rare classification. It would have intelligence details of the wanted person's assumed names, passports, travel records and photographs, including latest ones which could have even been the result of plastic surgery.

This information would make it difficult for the wanted person to travel. Interpol has slotted some 208 individuals in this category.

As of now, only four notices have been issued. These are for top Al-Qaida operatives — Al-Zarqawi, the terror organisation's pointman in Iraq, Ramzi Mohammed Abdullah, a Yemen national, Lionel DuMont, a French citizen and Tariq Anwar al-Sayeed, an Egyptian.

Dawood is now set to join this select group of highly wanted terror suspects. The mastermind behind the Mumbai blasts is clearly in a bind.

His recent move to get his legal consultant to approach the media objecting to remarks labelling him a terrorist indicates his anticipating the Interpol notice.

CBI sleuths, looking for the don in connection with the 1993 Mumbai serial blasts case, believe the new notice also makes it more difficult for Dawood's mentors in the secretive Pakistani intelligence-military establishment to protect him.

Though he has not been staying at his Karachi house off late, he has been well ensconced in Pakistan. "Since the new notice would be backed by the UNSC, it would be difficult for Pakistan to dodge UN authorities by allowing him to travel on a Pakistani passport and maintain his bank accounts there," said an official of the National Central Bureau (Interpol), New Delhi.

Dawood appears to be perturbed over the impending new notice even as he has been dodging Interpol with relative ease for the last 13 years, despite having a Red Corner Notice (RCN) against him.

The NCB official said the SN would be more comprehensive. Interpol had decided to issue the S N against certain individuals associated with Al-Qaida in September last year.

"New names would be added to the SN list once the Interpol would compile all the data following intelligence inputs," said an official.

The Interpol's move will also result in his accounts being frozen world-wide after the Interpol-United Nations Security Council 'Special Notice' becomes effective.

This is seen to be a much more potent measure than the existing RCN against Dawood. One Meraj Siddique, said to be Dawood's legal consultant in UK, contacted a TV channel in India and allegedly expressed the don's wish to face trial in London.

Besides, Siddique also objected to media reports calling his client a terrorist. The terrorist's move is seen to be ploy to get his name cleared from the British courts, on the lines of the strategy adopted by music director Nadeem while contesting India's extradition plea in connection with the Gulshan Kumar murder case.

CBI officials, however, do not see any parallel between Dawood and Nadeem. They said that Dawood, who was designated a global terrorist by US authorities in 2003, would have to come to India to face trial, on the lines of another bomb blasts accused Abu Salem who had to return from Portugal.

Indian investigators said that there was a clear difference between a terrorist and a criminal. Even the UN had put Dawood's name in the list of individuals associated with Al-Qaida after CBI managed to marshal clear cut evidence against him, explained sleuths.

Once a SN is issued against the don, his details will be circulated to police around the globe and added to the Interpol's database. It will help Interpol member countries to effectively curtail his movements.
Posted by: Dan Darling || 02/16/2006 02:34 || Comments || Link || [336076 views] Top|| File under:
Detained Uzbeks are followers of IMU supremo Tahir Yuldashev
Two supected Uzbek members of Al Qaeda were arrested by Pakistani security forces in a restive tribal region bordering Afghanistan, officials said yesterday.

North Waziristan's political agent, or administrator, Syed Zaheerul Islam, said the suspects were held at a check post by paramilitary troops, after authorities received a tip off. A security official, who did not want to be identified, said the arrested men were suspected of being followers of Uzbek Al Qaeda commander Tahir Yuldashev.

Pakistani troops sustained heavy losses when they besieged a compound occupied Yuldashev and a heavily armed band of fighters in South Waziristan in March 2004. Yuldashev, who led the Islamic Movement of Uzbekistan, escaped the siege.
Posted by: Dan Darling || 02/16/2006 02:24 || Comments || Link || [336077 views] Top|| File under:
562 Afghan prisoners freed
Pakistan released on Wednesday 562 Afghan nationals, including children, who had been kept in jail for up to a year after violating immigration laws, officials said. AFP reported that the freed Afghan nationals were handed over to officials at the Afghan Consulate, which will make arrangements for their deportation, said Rauf Siddiqui, the Sindh interior minister. "We have freed 562 Afghan prisoners, who were arrested as illegal immigrants in the last one year, on humanitarian grounds," the sindh minister said. "It's a good omen that their release has come at a time when Afghan President Hamid Karzai is visiting Pakistan."
Posted by: Fred || 02/16/2006 00:00 || Comments || Link || [336077 views] Top|| File under:
Rangers in four cities
Pakistan Rangers have been deployed in four Punjab districts to help the civil administration control law and order. A Home Department official told Daily Times on Tuesday that 11 Rangers companies had been deployed in Lahore, eight in Multan, seven in Faisalabad and four in Gujranwala district. He said that Rangers were called in on a request by the four city district governments, keeping in view violent protests in Lahore and Peshawar. The official said that heavy deployment of Rangers in Multan was because of a one-day match between the Pakistan and India cricket teams today amidst a call by local clerics to protest the cartoons.
Posted by: Fred || 02/16/2006 00:00 || Comments || Link || [336074 views] Top|| File under:
Chinese engineers killed in Baluchistan
Armed men on a motorcycle have killed three Chinese engineers and their local driver in a remote tribal region of southwestern Pakistan, according to police. The engineers, who were among 14 working at a concrete factory, were shot with their driver on Wednesday on a road in the town of Hub, about 700km southeast of Quetta, the capital of the restive province Baluchistan, Pervez Zahoor, the region's police chief, said.

Shortly after the attack, a Baluch nationalist group, the Baluchistan Liberation Army, claimed responsibility for the shooting. The group said it's fighting for the rights of Baluchistan residents, who claim the government is exploiting their land.
Posted by: Fred || 02/16/2006 00:00 || Comments || Link || [336078 views] Top|| File under:
Thousands howl in Pakistan
More than 70,000 protesters in Peshawar have burnt a fast-food restaurant, offices of two mobile phone companies and three cinemas as violence continues in Pakistan for a third day over the Prophet Muhammad cartoons. Three people were killed and dozens injured in the violence in two cities, police and witnesses said on Wednesday. A 25-year-old man was killed when he was hit by an electric cable that was snapped by gunfire from protesters in an eastern district of Peshawar. The other fatality was an eight-year-old boy shot in the face by a bullet fired by a demonstrator, said Shahid Khan, a police officer. A 30-year-old man was shot dead in a clash with police in Lahore. At least 45 people were being treated for injuries in two state-run hospitals in Peshawar.

Gunfire was heard near a burning KFC restaurant as police used tear gas and batons to fight back thousands of protesters blocking one of the city's main streets. The rioters ransacked the offices of Telenor, the Norwegian mobile phone company, witnesses said. They also burnt a KFC restaurant, three cinemas and offices of Mobilink - the main mobile phone operator in the country. A bus terminal operated by Daewoo, the Korean conglomerate, was torched, police said. Hundreds of Afghan refugees joined the protest in Peshawar, the capital of the North West Frontier Province. Many were chanting "Death to Denmark!" and "Hang those who drew the insulting cartoons". Others burnt Danish flags and effigies of the Danish prime minister.


Most shops, public transport and other businesses were closed in the city. As police battled protesters in Peshawar, another violent demonstration erupted about 230km away in the town of Tank, where 2000 people rallied. Attiq Wazir, a police official, said protesters set fire to 30 shops in Tank selling music CDs and DVDs. Suspected Muslim hardliners had issued warnings to music shops to close in Tank, on the edge of South Waziristan, a tribal region where security officials have said al-Qaida-linked foreign fighters are hiding.

One policeman was injured when a protester opened fire to resist arrest, another police official said. As the violence raged in Peshawar, fighting flared up in the eastern city of Lahore for the second straight day. Some 1500 students surprised police by staging an unannounced rally outside Punjab University, said Chaudhry Shafqat, a senior police official. Shafqat said the students beat up a police officer and disrupted traffic on a main road. He said: "It all happened suddenly, and we are trying to control the situation." On Tuesday, thousands of protesters went on a rampage in Lahore, burning Western businesses like McDonald's, KFC and Pizza Hut restaurants. Two people died and police detained 125 people.

Violent protests also erupted in the capital, Islamabad, on Tuesday. More than 1000 students forced their way into a heavily guarded enclave housing foreign embassies. They damaged cars and a bank building, but were quickly expelled from the area with tear gas and water cannons. Naeem Iqbal, the Islamabad police spokesman, said 142 students were arrested for disrupting the peace, damaging property and disregarding orders to disperse.
Posted by: Fred || 02/16/2006 00:00 || Comments || Link || [336088 views] Top|| File under:
Iraq
Ashura (Shiite) Holiday Passes without Violence
By Sgt. Sara Wood, USA American Forces Press Service

WASHINGTON, Feb. 16, 2006 – Iraqi security forces continue to grow in capability and are planning and conducting more operations without coalition support, a U.S. military spokesman in Baghdad said today. Of the 435 company-level or higher operations conducted in Iraq last week, 31 percent were independent Iraqi operations, Army Maj. Gen. Rick Lynch, Multinational Force Iraq spokesman, said at a news briefing.

A very notable victory for the Iraqi security forces was a peaceful Ashura holiday last week, Lynch said. Two million pilgrims participated in the Shiite Muslim festival without any violence or attacks by insurgents, he said. This year's calm was in stark contrast to the 2004 and 2005 holidays, which saw significant violence. Lynch attributed the success to the development of the Iraqi security forces.

"The Iraqi government planned the security for the Ashura commemoration, the Iraqi security forces executed it, and it was indeed an Iraqi success," he said. Iraqi security forces further demonstrated their capability last week by capturing 102 insurgents in the Diyalah province and discovering 950 mortars that were well placed for insurgent access and in extremely good condition, Lynch said.

Coalition forces are seeing reduced casualty rates as Iraqi forces take over more missions and take responsibility for more areas, Lynch said. Less than 30 percent of operations are now independent coalition operations, but the coalition still supports the Iraqis wherever they're needed, he said.

Insurgents continue to attack throughout Iraq and are increasingly targeting Iraqi security forces and Iraqi civilians, Lynch said. The insurgency maintains its primary objectives of derailing the democratic process and discrediting the Iraqi government, he said, but more local leaders are using the political process to combat violence and encourage the people to embrace democracy.

"Over the next days and weeks, the elected representatives of the Iraqi government and the Iraqi people will form a government -- a representative government -- that truly meets the rights of all Iraqis," he said. "You've got to applaud the Iraqi citizenship, as they've worked over the last year through three successful elections as they march from tyranny to democracy."
Posted by: Bobby || 02/16/2006 19:28 || Comments || Link || [336074 views] Top|| File under:
Japan weighs Iraq troop pullout timing
Japan is yet to decide when to withdraw its non-combat ground troops from Iraq despite a report that it was discussing with Washington and London its plans to start pulling them out next month. Prime Minister Junichiro Koizumi said he would decide the timing of the troop withdrawal "carefully".

Government spokesman Shinzo Abe told reporters that Japan would take into account the "political process" and security situation in Iraq as well as activities of British and Australian forces operating there when deciding a timetable for withdrawing its troops. "We are not in a situation where we can make a decision in advance on the timing of ending the activities of the Self-Defence Forces," Mr Abe said, using the term by which Japan refers to its military.

Mr Abe made the remarks after a newspaper report that Japan had entered final stages of talks with the United States and Britain on plans to start pulling out its troops in March and complete the withdrawal by the end of May.

With their activities strictly limited by Japan's pacifist constitution, the roughly 550 Japanese ground troops based in the southern Iraqi city of Samawa rely heavily on British and Australian forces to maintain security in the area. "The Self-Defence Forces are not supposed to permanently operate in Iraq, so we have to figure out the withdrawal timing carefully," Kyodo news agency quoted Mr Koizumi as telling reporters. "They have got high marks from Iraqi residents, and the Iraqi government has repeatedly requested Japan to continue their activities."

Japan, which first approved sending troops to Iraq in 2003, decided in December to keep them there for up to a year from December 14, but government officials had left open the possibility they could be withdrawn sooner.

Mr Koizumi has repeatedly said that Japan would have to carefully consider the situation in Iraq before deciding to pull its troops out, and that coordination with the British and Australian governments is needed to decide the timing. The Japanese troops are engaged in reconstruction activities such as repairing buildings and providing medical training.
Posted by: Oztralian || 02/16/2006 03:11 || Comments || Link || [336070 views] Top|| File under:
Security expert says Iraq an al-Qaeda training grounds
A security expert has described the Iraq war as a gift for al-Qaeda, providing them with the perfect urban terrorist training ground.

Professor Paul Rogers told delegates at the Royal United Services Institute that the consequences of creating such a theatre for terrorists to hone their skills would "haunt us over the next 20 to 30 years".

He told the conference on politics and terrorism: "Iraq is very slowly becoming something of a Jihadist training zone for a new generation of Jihadists, rather like Afghanistan was in the 1980s against the Soviets.

"You get young Jihadists from Afghanistan travelling to Iraq, getting combats training against the American troops in urban environments and then taking their skills elsewhere."

Prof Rogers, from the Department of Peace Studies at Bradford University, added: "The real gift to al-Qaeda is a long-term urban combat training zone, not a rural one as previously.

"That is going to come back and haunt us over the next 20 to 30 years."

The two-day conference in Whitehall is due to hear from other experts on Islam and counter-terrorism, as well as Home Office minister Hazel Blears.
Posted by: Dan Darling || 02/16/2006 02:15 || Comments || Link || [336094 views] Top|| File under:
Air Strike Destroys Terrorist Bunker; Bomb Suspect Detained
Coalition forces destroyed a terrorist facility today, and in an operation yesterday, U.S. soldiers detained a suspected terrorist, Multinational Force Iraq officials reported today.

In a joint effort, coalition forces conducted a precision air strike against a known terrorist facility in southern Baghdad today, using four U.S. Air Force F-15E Strike Eagles, officials said.

Terrorists were using a former Iraqi regime munitions storage bunker in a large, uninhabited weapons-storage complex in the Babil province to acquire and transport bomb-making munitions to be used in attacks.

The aircraft conducted a clearing pass while Multinational Division Baghdad helicopters scanned for any civilians in the area in a deliberate effort to ensure no collateral damage. The sorties made multiple passes to ensure the complete destruction of the bunker.

In Tikrit yesterday, soldiers from 1st Brigade Combat Team, 101st Airborne Division, captured a man after watching him plant a roadside bomb. The man was crouching over an existing bomb crater, and upon seeing the soldiers he fled the scene.

The soldiers pursued the man after firing on him. As the troops were beginning their pursuit, the bomb detonated, with no effect to the soldiers.

Though the soldiers were unable to locate the man, battalion headquarters contacted the joint coordination center and learned a man walked into a local hospital with a gunshot wound. The man was questioned at the hospital and was given an explosive residue test. After a positive residue test, the man was treated for his injuries and detained for further questioning.
Posted by: Anonymoose || 02/16/2006 00:00 || Comments || Link || [336072 views] Top|| File under:
Bomb kills Iraqi schoolchildren
A home-made bomb has killed four children on their way to school in Baghdad, according to police. Relatives say three girls and a boy were walking to school when they were killed on Wednesday. At least 19 other people, including six police officers, died in car bombings and shootings across the Iraqi capital.
Posted by: Fred || 02/16/2006 00:00 || Comments || Link || [336086 views] Top|| File under:
Israel-Palestine-Jordan
Fatah vows to out-terror Hamas
Now that Palestinian Authority President Mahmoud Abbas' long-ruling Fatah Party has been forced into the opposition by Hamas' rise to power, Fatah and its "military offshoot," the Al Aqsa Martyrs Brigades, will become the most active Palestinian terror group, a senior Brigades leader said in an exclusive interview.

The leader said Abbas' party supports the Brigades' terror attacks against Israeli civilians and approves of a massive violent offensive he warned will soon be launched against the Jewish state, in part to revolt against Hamas. "Like in the previous days [when] Hamas was not in the government but it carried out [resistance] operations, now Fatah will follow this kind of policy," said Abu Nasser, a Brigades leader in the West Bank during an exclusive interview with WND's Aaron Klein and ABC Radio's John Batchelor broadcast on Batchelor's national program for which Klein serves as a co-host. Abu Nasser warned of a "third intifada" the Brigades will perpetrate against Israel, and said Abbas' Fatah Party approves of the upcoming terror campaign.

Acting Prime Minister Ehuld Olmert last week announced his administration will seek to "change Israel's borders" by withdrawing from most of the West Bank, which runs alongside many major Israeli cities and the country's international airport. Asked if the Al Aqsa Brigades will launch rockets at nearby towns – including Jerusalem and Tel Aviv – following any Israeli pullout from the West Bank, Abu Nasser replied, "I can tell you that you can count on it that there will be big surprises waiting [for the Israelis.]"

In a widely circulated report, Abu Nasser and other terror leaders this week told WorldNetDaily recent events here are leading them to launch what they called a third intifada against Israel consisting of suicide bombings, rocket attacks against Jewish communities and "a few new surprises in our arsenal."

The Palestinians launched their first intifada in 1987, which developed into a well-organized violent rebellion orchestrated by Yasser Arafat's Palestine Liberation Organization from its headquarters in Tunis. The so-called second intifada was initiated in 2000 after Arafat rejected at Camp David an Israeli offer of a Palestinian state on most of the West Bank, Gaza Strip and sections of eastern Jerusalem. Some 993 Israelis and 3,781 Palestinians have been killed so far. Many say the second intifada is still being waged.

Some terror leaders, particularly from the Al Aqsa Brigades, whose associated Fatah Party scored poorly against Hamas in last month's parliamentary elections, say they are planning massive violence against Israeli civilians mostly to revolt against the new Hamas-controlled Palestinian government.



Coffee alert on next paragraph.


Said Abu Nasser: "When we were in power, we were obliged to be more sensitive and more obedient to the instructions and policies of our leadership. Now that we lost the elections, why should we obey the leaders and just who do we obey? The Hamas?" He said the Brigades will not respect any cease-fire agreed to by Hamas and will not halt attacks at Hamas' request.

Other terror leaders told WND now that Olmert announced he will seek a West Bank withdrawal, terrorism against Israel must be stepped up "to prove we are chasing out the Israelis like we did in Gaza." WorldNetDaily caught up with Abu Oudai, the Al Aqsa Martyrs Brigades leader responsible for coordinating the organization's rocket network in the West Bank. He warned his organization is preparing a rocket war against Israel: "We have launched [several] times and with the help of Allah we will launch these rockets regularly. There will be no calm, no cease-fire until the occupation leaves our land. I don't need to tell you that the aerial distance from Jenin to Netanya, Tel Aviv, Jerusalem and other cities is not big without telling you what are all our plans concerning other parts of the West Bank."

Abu Abir, spokesman for the Popular Resistance Committees, responsible for most rocket firings from Gaza the past five years, boasted to WND his group transported missiles to the West Bank and will also soon launch a new intifada. He warned Jerusalem and Tel Aviv will eventually be bombarded by rockets.

And all of Gaza and the West Bank will be bombed by F-16s



Popular Front for the Liberation of Palestine leader Abu Hani told WND his terror group used a hudna cease-fire signed with Israel last year "for a rest in order to rehabilitate forces. The Palestinian people preserves its right to fight against Israel ...which is forcing us to launch a new intifada."

Islamic Jihad's northern West Bank leader, Abu Khalil, said his terror group is planning a new terror onslaught to chase Israel from the West Bank and eventually from Jerusalem. Asked by WND which weapons will be emphasized during Islamic Jihad's next wave of terror attacks, Abu Khalil replied, "I should not answer this question for operational reasons. But we proved that we use everything Allah enables us to achieve and to use – suicide attacks, rockets and more surprises. The Israelis should wait for interesting surprises."

So should you.



Posted by: Jackal || 02/16/2006 09:01 || Comments || Link || [336084 views] Top|| File under:
Jayousi and Co sentenced to death
A court on Wednesday sentenced Abu Musab al-Zarqawi, the leader of the insurgent group in Iraq that calls itself Al Qaeda in Mesopotamia, and eight other men to death for plotting chemical attacks against sites in Jordan, including the United States Embassy.

Mr. Zarqawi, who is not in custody, and three others were sentenced to death in absentia.

But the plot's suspected mastermind, Azmi al-Jayousi, and four co-defendants were in the courtroom when the judge handed down the sentence for the plot in 2004, which security officials reported they had foiled before it could be carried out.

It was the third death penalty that Jordanian courts have issued for Mr. Zarqawi, a Jordanian who runs the most notorious insurgent group in Iraq. His previous death sentences were for the assassination of an American diplomat, Lawrence Foley, in Amman in 2002, and for a failed suicide attack on the Jordanian-Iraqi border in 2004.

On hearing the verdict, the five condemned men who were in the court shouted their support for Osama bin Laden, the leader of Al Qaeda, and denounced the judges as pro-Israeli tyrants.

"The Jews are your masters!" yelled the men.

The three judges picked up their papers and walked out, leaving the defendants shouting.

"Bin Laden's organization is rising and we will be back!" they yelled.

They also turned on a Syrian defendant who was acquitted in the case, Muhammad Salmeh Shaaban, and accused him of being an informer.

"Your blood will be shed!" the convicted men shouted at him.

The court also sentenced two other defendants to prison terms of one to three years, and acquitted another two defendants.

The men — Jordanians, Syrians and Palestinians — were charged with conspiring to attack sites in Jordan by setting off a cloud of toxic chemicals that would have killed thousands of people, according to prosecution estimates.

The defendants were also charged with conspiring to commit acts of terrorism and with possession and manufacture of explosives.

The prosecution told the court that Mr. Zarqawi had sent more than $118,000 to buy two vehicles that the plotters were to use in the attack. It said suicide bombers were to drive the vehicles, loaded with explosives and chemicals, onto the grounds of the General Intelligence Department in Amman and detonate them.

Other targets of the plot were the United States Embassy, the Jordanian prime minister's office and various intelligence and military court officials.

The indictment said that when investigators conducted an experiment with small amounts of the chemicals found with the defendants, they found it produced "a strong explosion and a poison cloud that spread over an area of 500 square yards."

From the geographical data that the accused mastermind, Mr. Jayousi, a Jordanian, had collected, it appeared he aimed to kill thousands of people in the chemical attack, the indictment said.

Eight of the defendants were accused of belonging to a previously unknown group, Kataeb al Tawhid, or Battalions of Monotheism, which security officials say is headed by Mr. Zarqawi and linked to Al Qaeda.

Monotheism, or tawhid in Arabic, is a central doctrine of Islam. But some militant groups like Mr. Zarqawi's have interpreted it to mean that anyone who does not rule by Islamic law is an apostate.
Posted by: Dan Darling || 02/16/2006 02:14 || Comments || Link || [336080 views] Top|| File under:
Israeli army kills Palestinian holding toy gun-mayor
Israeli soldiers killed a Palestinian who approached them, shouting they should leave and carrying a toy gun, during a West Bank raid on Wednesday, local residents said, describing the man as mentally disabled.


Now they can describe him as dead.

Israeli military sources said the troops had spotted a gunman and shot him after a Palestinian crowd gathered around a building they had entered in the village of Qabatiya, near the city of Jenin, and began throwing rocks. "Leave the village," residents quoted Mujahid Smadi, 20, as yelling at the soldiers, who the military sources said were searching for militants. "This man is mentally disabled," said Qabatiya Mayor Issam Nazzal, a description also given by other local residents. "He had a plastic toy gun and went towards the soldiers, asking them to go away and they shot him dead."
Posted by: Fred || 02/16/2006 00:00 || Comments || Link || [336072 views] Top|| File under:
Southeast Asia
Thai insurgents learning from Iraqi insurgency
Islamic separatists in violence-wracked southern Thailand have begun to employ weapons and tactics that appear to be imported from the insurgencies in Iraq and Afghanistan, according to analysts and experts.

One technique in particular, the use of a cement casing around a homemade bomb which both disguises it to look like a roadside marker and increases its lethality by creating razor sharp shards of concrete shrapnel, seems to have been imported directly from Iraq.

"That comes straight from Iraq -- or at least from the same training manuals they're using in Iraq," said Zachary Abuza, author of "Crucible of Terror" -- widely considered the definitive study of Islamic extremism in Southeast Asia. "Certainly, those kinds of tactics were never used in Thailand before."

Over the past year, the separatists have undergone "a remarkable transformation. It's unique ... I've never seen anything like it before in an insurgency," said defense analyst Jeff Moore who has written about the issue for Jane's Terrorism and Insurgency Centre.

Moore told United Press International that during 2004 there were a half dozen raids and ambushes against Thai security forces and other targets, but in 2005, there were nearly 90.

"Almost overnight they went from a gang of saboteurs and assassins to a small army. A guerilla army, but an army nonetheless," he said.

During the same time frame, Thai security forces also noted "an increasing sophistication in the construction and use" of improvised explosive devices by the insurgents, Panitan Wattanayagorn told UPI.

Panitan, a visiting scholar at the School of Advanced International Studies, John Hopkins University, is a Thai academic and former security adviser in the prime minister's office. According to his biography, he continues to advise a number of Thai security agencies, including the country's army.

Panitan said the greater sophistication was notable in "more elaborate components" of some devices, and in the way they were deployed, including the increasing use of tactics such as chains of bombs blown up sequentially.

Abuza -- who is completing a book on the separatist insurgency, the latest phase of which has raged for nearly five years -- said there had also been an increase in the size of bombs.

"In the early stages of the insurgency, you would typically see 4-5 lb pipe-bomb devices. Last year we saw three or four 100 lb car bombs."

The number of attacks has also been increasing. Figures compiled by Jane's show that the number of bomb attacks last year -- nearly 20 a month, on average -- was more than three times that in 2004.

Jane's also noted a "clear diversification and advance in triggering techniques." Traditionally, the insurgents relied almost exclusively on timers made from cheap alarm clocks or "Walkman"-style tape recorders.

Time-bombs "are still occasionally used," says Jane's, but last year, "the weight of the (bombing) campaign has shifted decisively towards the use of mobile phones," which now account for as many as 95 per cent of bombings or attempted bombings.

"The ease with which explosions can be detonated, often in the line of sight to ensure they strike a specific target at a specific moment, has been a key factor in the growing number of casualties suffered by the security forces," says the publication.

Another factor driving the increasingly high casualty rate, says Moore, is the increasing sophistication of the tactics the separatists employ. One raid he analyzed, on the town of Yala in July 2005, involved more than 60 attackers in a sophisticated series of five simultaneous or sequential operations, including blowing up power lines; pinning down military units deployed there and covering their retreat with road spikes and fake bombs.

"It was a well-planned and executed military operation led by professionals, so it is likely that they rehearsed for it beforehand," Moore said.

Insurgents typically increase their capacity as they gain experience, but the speed of the Thai transformation -- especially their rapid adoption of infantry tactics -- is remarkable, Moore said.

Moore and Panitan both pointed to the Internet and the proliferation of Jihadi Web sites on it, as a possible source for some of this knowledge, especially about the construction of home-made bombs. Last year, Thai security forces raided a separatist safe house and found CDs and other training materials downloaded from the Web.

Moore said some of the jihadi sites are "virtual libraries" where would-be Jihadis can download everything they need from propaganda materials to bomb-making manuals.

"It's a starter kit," he said, "Almost a 'jihad in a box' if you like," but he added that the skills required for sophisticated ambush tactics cannot be effectively transferred in this fashion. "You cannot learn this stuff from the Internet ... Experienced or trained fighters taught them how to do this."

Moore, employing a college sporting metaphor, says the separatists seem to have "a bunch of ringers," a number of individuals who have clearly received training -- probably at camps in Afghanistan.

Thai intelligence believes that about 120 Islamic militants from Thailand passed through terrorist training camps run by al-Qaida and other extremist groups in Afghanistan prior to the United States toppling the Taliban regime there in late 2001.

"Some intelligence reports also suggest that there are individuals who provide (current) connectivity to foreign groups or training facilities," Panitan said, but added that there was no consensus on the question among the various security agencies operating in the south, where the insurgency has claimed more than a thousand lives.

Abuza and Panitan said that it is almost certain that at least some of the militants now active in the separatist insurgency have received training more recently, probably at camps in Indonesia or the Philippines.

"There are some individuals the authorities believe" have attended training camps in the region, said Panitan, adding that the porous southern border with Malaysia, and the existence of well-established smuggling and illegal migration routes to Indonesia makes it nearly impossible to track the movements of militants with any certainty.

"When they come back (from the camps), they change their names" he said of the militants, which adds to the difficulties that security forces have in assessing the levels of connectivity with overseas networks.

Some believe that militants may also have received training in Pakistan, through the network of madrassas or Islamic religious schools associated with the Kashmir-based jihadi networks, or with the Taliban.

"There are clear links with other regional extremist networks," Al Santoli, president of the Asia America Initiative, and a long-time observer of the region, told UPI.

But others are less certain. "It's too early to say for sure" what external links the various groups active in the insurgency might currently have, said Panitan.

That caution is echoed by a U.S. official at the embassy in Bangkok. The United States sees the insurgency as an "internal" issue, said the official, who asked for anonymity. "There is no clear evidence of direct foreign terrorist involvement."
Posted by: Dan Darling || 02/16/2006 02:45 || Comments || Link || [336076 views] Top|| File under:
Syria-Lebanon-Iran
US allocates $75,000,000 for anti-regime campaign inside Iran
The Bush administration made an emergency request to Congress yesterday for a seven-fold increase in funding to mount the biggest ever propaganda campaign against the Tehran government, in a further sign of the worsening crisis between Iran and the west.

Condoleezza Rice, the US secretary of state, said the $75m (£43m) in extra funds, on top of $10m already allocated for later this year, would be used to broadcast US radio and television programmes into Iran, help pay for Iranians to study in America and support pro-democracy groups inside the country.

Although US officials acknowledge the limitations of such a campaign, the state department is determined to press ahead with measures that include extending the government-run Voice of America's Farsi service from a few hours a day to round-the-clock coverage.

The sudden budget request, which follows an outlay of only $4m over the last two years, is to be accompanied by a diplomatic drive by Ms Rice to discuss Tehran's suspect nuclear weapons programme. She is to begin with a visit to Gulf states. Ms Rice told the Senate foreign affairs committee that Iranian leaders "have now crossed a point where they are in open defiance of the international community".

She added: "The United States will actively confront the aggressive policies of the Iranian regime. At the same time, we will work to support the aspirations of the Iranian people for freedom and democracy in their country."

The US is to increase funds to Iranian non-governmental bodies that promote democracy, human rights and trade unionism. It began funding such bodies last year for the first time since Washington broke off ties with Iran in 1980. A US official said all existing citizens' groups and non-governmental organisations in Iran had been heavily infiltrated by the Tehran government, so the US would seek to help build new dissident networks.

US officials depicted the new pro-democracy spending as just one side of a multi-faceted diplomatic offensive aimed at increasing pressure on Tehran. They said Ms Rice would make Iran a focal point of her talks with Middle East leaders in her tour next week, put it centre-stage at the upcoming G8 meeting in Moscow, and call a meeting of political directors from the Nato alliance in late March or April solely to talk about policy towards Iran.

US propaganda efforts in the Middle East since September 11 have been relatively unsuccessful. Analysts say its Arabic news station al-Hurra (the Free One) is widely regarded with suspicion in the Middle East and has poor listening figures.

The move follows talks in Washington last week with British diplomats specialising in Iran. The Foreign Office yesterday welcomed the US move, noting it meant the continued pursuit of diplomatic means rather than hints of military action.

The Foreign Office funds the BBC World Service, whose Persian service has built a following in Iran. This month Iran began blocking the Persian service website.

A senior US official claimed there was now "a broad degree of concern" in the Middle East and around the world about the recent actions taken by President Mahmoud Ahmadinejad, and that the proposed US offensive had been greeted "very enthusiastically".

The stand-off between Iran and the west worsened on Tuesday when an Iranian official said Tehran had resumed small-scale uranium enrichment, a necessary step towards achieving a nuclear weapons capability.
Posted by: Dan Darling || 02/16/2006 02:59 || Comments || Link || [336089 views] Top|| File under:
IRGC C-in-C sez Iran will use ballistic missiles to repel any attack
Iran is ready to counter any US aggression with offensive action, the head of the country's elite Revolutionary Guards warned on Wednesday amid an escalating international dispute over Tehran's nuclear activities.

"We have worked on all defensive and offensive scenarios for any possible attacks," General Yahya Rahim Safavi told state television.

"Currently there is no military threat against our country, and the United States and Israel are only talking about our nuclear program as part of psychological war in order to escape from their defeat in Iraq and Palestine," he charged.

Earlier this month, US defence secretary Donald Rumsfeld said Washington did not rule out using military force against Iran to prevent it from obtaining nuclear weapons.

Iran on Tuesday confirmed it had resumed limited uranium enrichment - a process that makes reactor fuel but can also be extended to make the core of a nuclear weapon - despite renewed warnings from world powers.

Safavi had warned at the end of January that Iran was ready to use its ballistic missiles - another source of concern in the West - if it was attacked.
Posted by: Dan Darling || 02/16/2006 02:53 || Comments || Link || [336088 views] Top|| File under:
Bakri back in touch with the faithful
Extremist Islamist leader Sheikh Omar Bakri Muhammad, banned from Britain after encouraging young Muslims to become suicide bombers, has broken his radio silence and reestablished contact directly with his UK followers from his new home in Beirut, Lebanon.

Six months before the July 7, 2005 London bomb attacks, Syrian-born Bakri told followers on an Internet chat room to join al-Qaeda, and instructed his listeners to commit acts of terrorism "wherever you are," citing the end of a "covenant of security" with Britain.

On February 13 and 14 of this year, Bakri returned to the same chat room. "The covenant (of security) has been restored," Bakri said on Tuesday evening, February 14. "Now tomorrow, there could be a change of the situation of the reality in Britain and you can do the jihad physically. It's not something rigid. The situation keeps changing," he warned.

Bakri said British Muslims should refrain from carrying out terror attacks on Britain, due to the British government's decision not to implement a number of anti-terror laws, but made it clear the 'ceasefire' was very fragile.

"I can see nowadays, they (the UK government) back down on a lot of things, and they are really giving a sense of security to the Muslim community in Britain. But now, if tomorrow (the British government) issues another new law, if they start to arrest you, and start to attack Muslims, this immediately is another situation," he said.

Bakri also called for Danish cartoonists who drew images of Islam's prophet Muhammad to be killed.

The sheikh's followers appeared excited by Bakri's online return. One user, with the screen name al-Ghurabaa, the name of the group formed by Bakri's British followers, said that sending petitions against the cartoons was useless. "Unless the petition is gonna have anthrax on it then forget about it," he wrote.

Barki spoke of an "alliance of kuffars (unbelievers)," between the "pigs of the Jews and Christians."

"The animosity of the Jews and Christians is going to be always there. And in particular the Jews," said Bakri.

Quoting the Koran, Bakri said: "Verily, you will find the strongest among men in enmity to the believers (Muslims) the Jews and those who are al-Mushrik (unbelievers)."

Speaking of the struggle between the "two camps" of Muslims and non-Muslims, Bakri declared: "The kuffar are one nation all of them together, communists, Buddhists, Hindus, Sikhs, and Jews, Christians, and we are so happy to see them all gathered together against us, because that shows us that we are on the right path. Therefore we should declare day and night to those kuffar, who worship the cow and those who worship the cross declare to them: We reject you. We disbelieve in you. We completely distance ourselves from you. And between us there is going to be animosity and hatred forever until you worship Allah exclusively."

Bakri then slammed British Muslim organizations, "those who claimed to be Muslims," describing them as "the fifth column who live among us who puts his fingers with the hands of the kuffars," naming the Muslim Council of Britain, and the Muslim Association of Britain, among others.

Turning his attention to his new home country of Lebanon, Bakri, who promotes a fundamentalist Sunni Islamist interpretation, attacked Hizbullah as an Iranian puppet designed to promote Shiite Islam. He expressed frustration with what he said was Hizbullah's "propaganda" and "monopolization" of southern Lebanon.

"The reality is, Hizbullah, it is in my opinion, besides that it is Shiite and has allegiance to Iran and has alliance with Syria what people do not know, Hizbullah is a media platform. It is not a real organization that has a real military objective to liberate anything," he said.

Bakri, who participated in an Islamist attempt to overthrow the secular regime of Syria, once again attacked the Syrian government, saying: "Syria, the one that guarantees the security of Israel in south Lebanon, by not letting mujahadeen (holy warriors) go from there to attack. Because they put on the border Hizbullah, and Hizbullah prevents everybody, they don't want anyone there except for them, in order to monopolize the issues of so called resistance in jihad in south Lebanon they lose all credibility. I'm witnessing that in Lebanon now."

"I found it (Hizbullah) just people who want to promote Shiism and promote their own views and ideas, and make the Muslims weaker and weaker. They call for democracy, they call for secularism, they make alliance with the Kuffar. I don't feel Hizbullah has any agenda to liberate any land," he lamented.

"Why is it allowed for Hizbullah to bomb Tel Aviv and to bomb Israel but it's forbidden for others?" Bakri asked. "I can tell you why. Simply because all the rockets Hizbullah launch is part of the framework of normal military exercise between Hizbullah and Israel. This is a necessary tool for propaganda in order to say that Shiites in Lebanon are fighting and to promote Shiism, which is really led by Iran," he said.

"Nasrallah said, you see, we throw at Israel 500 rockets; 500 rockets?! What are you talking about. You see, they throw two missiles, and they say 500 missiles. You can see how they exaggerate things achieving nothing. Hizbullah leaders say they have obedience, to whom? To Christian Maronites, to Lebanese government. Which itself is another tool, to implement kuffar (infidel) law, and alliance with the Syrian regime." Bakri added.

Bakri also mocked Hizbullah's claim that the disputed Sheba farms area, currently under Israeli control, is in fact Lebanese territory.

"All that they are talking about is they want to liberate Lebanese land. And by the way brothers, I can tell you something, don't say it to anyone, there is none of the Lebanese land under occupation left. Sheba farms, the Lebanese people say it belongs to Syria."
Posted by: Dan Darling || 02/16/2006 02:50 || Comments || Link || [336087 views] Top|| File under:
UN asks Lebanon about reports of arms to guerillas
The United Nations on Tuesday asked Lebanon to explain reports of arms shipments crossing the Syrian border destined for the Lebanese guerrilla group Hezbollah. Lebanese Druze leader Walid Jumblatt, a foe of Syria, said over the weekend that truckloads of arms and missiles had crossed the border intended for "armed groups" inside Lebanon. He alleged that the Lebanese army intercepted the shipment but allowed delivery to Hezbollah and possibly Palestinian groups.


That's the setup. And now for the punchline...

The army said on Monday Jumblatt was incorrect and the weapons had been stocked inside Lebanon and shipped south to the "Lebanese resistance."


And the "Lebanese resistance" consists of... ummm... Hezbollah and possibly Paleostinian groups. Now my head hurts...

"We have followed the statements about the recent armed shipments including the statements of the Lebanese army," said a spokesman for U.N. envoy Terje Roed-Larsen. "If this information were to be confirmed it would be an alarming development in clear violation of resolution 1559," the spokesman said.
Posted by: Fred || 02/16/2006 00:00 || Comments || Link || [336074 views] Top|| File under:
Police, Sufis clash in Iran
Iranian police have arrested about 1000 people in the central seminary city of Qom after clashes over the closure of a house of worship used by mystical Sufi Muslims, city officials say. Officials and a Qom resident said the police had fired teargas to disperse a crowd of dervishes, or mystics, and those who had gathered to support them. They said the dervishes were armed with knives and stones. About 200 people were hurt in the clash, one official said on Wednesday.

The fighting erupted on Monday after the Sufis refused to evacuate a suburban house where they had been congregating for dervish rites, said an official at Qom municipality who spoke on condition of anonymity. "The violence ended and their place was knocked down on Tuesday," he said, adding the municipality had demolished the building because the Sufis had illegally turned their residential building into a centre of worship.

Sufi Muslim spirituality is tolerated under mainly Shia Iran's strict Islamic laws, although some senior religious figures occasionally call for a clampdown on its rites. Abbas Mohtaj, the governor-general of Qom, accused the dervishes of being part of a foreign plot, but he did not explain this. Mohtaj was quoted as saying by the Jomhuri-ye Eslami newspaper: "We did not aim to confront them at first, but when we felt that ... a plot was under way, we took steps. The arrogant powers are exploiting every opportunity to create insecurity in our country and (the Sufis') links to foreign countries are evident." Mohtaj said about 200 people had been hurt and around 1000 arrested.
Posted by: Fred || 02/16/2006 00:00 || Comments || Link || [336076 views] Top|| File under:
Terror Networks
Tip of the Iceberg
IN THE COURSE of the campaign against international terrorism, the United States and its allies have uncovered hundreds of documents authored by both leaders and members of al Qaeda and allied terrorist networks. These documents, which currently reside in a classified database known as HARMONY, contain everything from loose papers to personal letters to bureaucratic documents to official statements and threats issued by al Qaeda and its allies. These documents, which contain important information with regard to the inner workings of al Qaeda, its leading personalities, field commanders, clandestine terrorists, and rank-and-file members, have been completely beyond the public access until now.

In late 2005, the Combating Terrorism Center (CTC) at West Point was given 28 declassified documents from the HARMONY database in order to help the CTC "provide an analysis of potential network vulnerabilities and conflicts of interests within the organization" in order to support the efforts of U.S. military planners. The CTC's detailed analysis on how best to exploit al Qaeda's operational vulnerabilities is well worth reading on its own right, but what is far more interesting is the information contained in the declassified HARMONY documents that hints that there is far more to come.

For instance, take Document #: AFGP-2002-601693, titled "Status of Jihad" by the HARMONY database. In it, an individual using the kuniyat (assumed name) of Abu Mus'ab writes to one Abu Mohammed, which the translator speculates--based on references to his release from prison--as likely being Abu Muhammad Asem al-Maqdisi, the preferred kuniyat of Iraqi insurgent leader Abu Musab Zarqawi's mentor Isam Mohammad Taher al-Barqawi.

According to the substance of the letter, Abu Mus'ab has apparently fallen out of favor with Abu Qatada, a London-based cleric who, prior to his arrest, was widely considered to be bin Laden's most senior representative in Europe. In the letter, Abu Mus'ab is seeking Abu Mohammed's support. Having met Zarqawi himself, Abu Mus'ab claims that the future Iraqi insurgent leader agrees with him that the al Qaeda-backed Muslim insurgencies fighting in Bosnia, Chechnya, Kashmir, and Tajikistan are in fact made up of polytheists and supporters of secular democracy because of their willingness to seek an accommodation with secular powers, a point of view that has apparently.

According to Abu Mus'ab, this has led to Zarqawi being accused of takfir (declaring Muslims to be kafir or infidels) by other al Qaeda members.

This anecdote is interesting because it goes toward establishing a factual basis for the widely-reported rift between Zarqawi and the rest of the al Qaeda leadership--prior to his public pledge of allegiance to bin Laden in October 2004.

Nevertheless, analysts looking in the HARMONY documents for evidence to support their contention that Zarqawi was not part of al Qaeda prior to the U.S. invasion of Iraq will be sorely disappointed: According to Abu Mus'ab, Zarqawi refrained from joining the other man "because of his love for leadership and the organization"--with "the organization" here almost certainly referring to al Qaeda.

To support his position, Zarqawi produced a 200 page research paper by senior al Qaeda ideologue and terror theoretician Abu Musab al-Suri (also known as Mustafa Setmariam Nasar, captured by U.S. forces in Pakistan in November 2005). At the letter explains, this lengthy paper "said that it is permissible to fight under the banner of infidelity . . . supporting his opinion with quotes from here and there."

This is an interesting revelation given the traditional image of Zarqawi as an avowed fanatic; it may explain why he has been able to so easily establish alliances with secular Iraqi Baathists and Shiite Iranian Revolutionary Guardsmen without compromising his beliefs. According to Abu Mus'ab, Zarqawi believed the Taliban governor of Jalalabad to be an infidel, yet Zarqawi continued to cooperate with the Afghan theocracy until its collapse.

EVEN MORE INTERESTING is the portrait of al Qaeda second-in-command Ayman al-Zawahiri, who Abu Mus'ab respectfully refers to in his letter as "the doctor." In addition to making the claim that al-Zawahiri had ceased involvement in the Egyptian Islamic Jihad by 1995 (but that his departure was not announced in the group for unspecified reasons), Abu Mus'ab also claims that al-Zawahiri went to both Iraq and Iran following the domestic end of the Egyptian Islamist campaign.

Here he echoes an earlier passage in his letter where he notes that some jihadis "went to Saddam, others went to Iran and so on." The terminology used in the translation makes it difficult to assess whether al-Zawahiri's search for state support occurred during the initial suppression of Egyptian Islamist violence in the 1980s or following the renewed campaign in the 1990s. The 9/11 Commission's final report notes, in equally cryptic fashion, that al-Zawahiri "had ties of his own to the Iraqis." Similarly, Dr. Nimrod Raphael's biography of al-Zawahiri contends that in the face of accusations of embezzling in the late 1980s "the need for funds forced
him to seek assistance from Iran."

ABU MUS'AB'S LETTER to Abu Mohammed serves as a useful insight into the inner workings of the al Qaeda network. It highlights the fact that some of our Islamist enemies are even more extreme in their views than Zarqawi or bin Laden.

Access to primary source material, such as HARMONY's database of internal documents, can be of immense value to terrorism experts, analysts, academics, and the general public without harming intelligence operations. The declassification of further internal al Qaeda documents should only be encouraged.

Dan Darling is a counterterrorism consultant for the Manhattan Institute Center for Policing Terrorism.
Posted by: Dan Darling || 02/16/2006 02:42 || Comments || Link || [336070 views] Top|| File under:
Who's in the News
97
[untagged]
Bookmark
E-Mail Me
The Classics
The O Club
Rantburg Store
The Bloids
The Never-ending Story
Thugburg
Gulf War I
The Way We Were
Bio
Merry-Go-Blog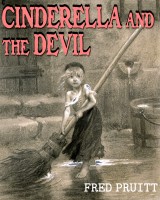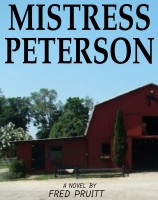 On Sale now!


A multi-volume chronology and reference guide set detailing three years of the Mexican Drug War between 2010 and 2012.

Rantburg.com and borderlandbeat.com correspondent and author Chris Covert presents his first non-fiction work detailing the drug and gang related violence in Mexico.

Chris gives us Mexican press dispatches of drug and gang war violence over three years, presented in a multi volume set intended to chronicle the death, violence and mayhem which has dominated Mexico for six years.
Click here for more information


Meet the Mods
In no particular order...


Steve White
Seafarious
tu3031
badanov
sherry
ryuge
GolfBravoUSMC
Bright Pebbles
trailing wife
Gloria
Fred
Besoeker
Glenmore
Frank G
3dc
Skidmark



Better than the average link...



Rantburg was assembled from recycled algorithms in the United States of America. No trees were destroyed in the production of this weblog. We did hurt some, though. Sorry.
44.212.96.86

Help keep the Burg running! Paypal: