Arabia
US officers to screen US-bound cargo from Dubai
DUBAI — Dubai port, a leading world operator, signed a deal with the United States yesterday under which US officers will help screen US-bound containers that have been identified as a potential risk. Containers shipped to the US number between 1,000 and 2,000 on an annual basis.
Posted by: Steve White || 12/13/2004 12:00:00 AM || Comments || Link || E-Mail|| [6457 views] Top|| File under:
Caribbean-Latin America
Colombian Troops Capture Guerrilla Leader
Colombian troops have captured a top leftist rebel commander suspected of masterminding the 1999 kidnapping of an entire congregation from a Roman Catholic church, the army said Sunday. Ramiro Velez, a regional leader of the National Liberation Army, or ELN, the smaller of Colombia's two rebel groups, was arrested Saturday during an operation in Chachaui, 300 miles southwest of Bogota, said Gen. Reinaldo Castellanos. "He directed all the terrorist activity in the southwest of the country. He is a very important commander, a member of the ELN's national directorate," Castellanos told reporters. Velez, known by the alias "El Viejo" ("The Old Man"), is accused of rebellion, kidnapping and ordering attacks on villages and the country's energy infrastructure. He is blamed for the May 1999 gunpoint abductions of 180 Roman Catholic worshippers from the La Maria church in the southwestern city of Cali, the army said in a statement.
Posted by: Fred || 12/13/2004 2:27:54 PM || Comments || Link || E-Mail|| [6457 views] Top|| File under:
Down Under
Terrorism case opens in Sydney court.
A committal hearing has begun for a Sydney architect accused of planning a major terrorist attack on the electricity grid and a defence site.

Sydney Central Local Court is being asked to decide if there is enough evidence for 34-year-old Faheem Khaled Lodhi to face trial on nine terrorism-related charges.

In opening the case, Commonwealth prosecutor Richard Maidment SC told Sydney Central Local Court that between May and October last year, Lodhi created several false identities to buy maps of the electricity grid and obtain the prices of chemicals.

He is accused of downloading aerial photographs of defence sites in Sydney from the Internet.

The court also heard that Lodhi was closely linked to French terrorism suspect Willie Brigitte.

Mr Maidment told the court that Lodhi had established false identities for Brigitte. Prosecutors also allege that in 2001 Lodhi was an official in a terrorist training camp in Pakistan. The committal hearing is set down for six days.
Posted by: tipper || 12/13/2004 9:15:09 PM || Comments || Link || E-Mail|| [6457 views] Top|| File under:
Europe
Mobsters Bully Terror Suspect in Prison
International terrorism charges and allegations of ties to al Qaeda might be enough to scare away some cellmates, in some countries. But Italian mobsters jailed on the island of Sardinia, apparently outraged by terrorism, beat up an Algerian terror suspect and threatened to kill him unless he got himself transferred to a new prison. The same threat was made against at least one other Algerian inmate. "You guys set off bombs and do massacres. If you don't change prisons, you're dead," the criminals were reported to have told Saadi Nassim, in comments confirmed by his lawyer.

Italian mobsters have forgotten more about intimidation than these guys will ever know.

The case won prominence in leading Italian newspaper Corriere della Sera on Friday in a story headlined: "Muslim prisoners beat up by Camorra," referring the Naples-based mob organization. The criminals who threatened Nassim were themselves accused of murder, the paper said, without naming names.

They'd rather not be beaten up themselves

Nassim is fighting charges of belonging to a cell linked to al Qaeda. A judge has authorized Nassim's transfer to a new prison, and a decision in the 2-year-old case is expected sometime next year.

The inference that there is organized crime involving persons of Italian origin is the opinion of the writer of the original article and in no way refelects the opinion of the poster or the members of his family.
Posted by: Steve || 12/13/2004 2:06:09 PM || Comments || Link || E-Mail|| [6459 views] Top|| File under:
Syria-Lebanon-Iran
Iran Acknowledges Terror Convictions
Iran acknowledged for the first time Sunday that it has convicted some Iranian nationals of supporting al-Qaida, saying the number was fewer than five. The United States has accused Iran of harboring al-Qaida operatives, with some U.S. counterterrorism officials alleging hard-line elements within the Iranian regime may have developed working relationships with some senior al-Qaida officials who fled to Iran after the U.S.-led war in Afghanistan. Iran has rejected the accusations. "A few pro-al-Qaida Iranian nationals have been tried and convicted," Iranian Foreign Ministry spokesman Hamid Reza Asefi told reporters. Their number, he said, is less than "the fingers on one's hand," he said, according to the official Islamic Republic News Agency. He did not give details, including when they were convicted, what sentences they had received or what sort of support they had provided Osama bin Laden's terror network. Asefi said cases of foreign nationals in Iran with alleged links to al-Qaida are still under investigation and no trial dates have been set, IRNA reported.
Posted by: Fred || 12/13/2004 2:30:14 PM || Comments || Link || E-Mail|| [6457 views] Top|| File under:
Hamas Member Escapes Damascus Bomb Blast
A member of the Palestinian militant group Hamas escaped unhurt on Monday when a bomb blew up his car in the Syrian capital Damascus, a Palestinian source said.

Curses! Foiled again! Shoulda used the Zionist Death Ray™!

"This is the second incident in which an explosion targets a Hamas member," the source said. He said the bomb, placed under the driver's seat, blew up shortly after the unnamed member and his daughter had parked the car and left it.


Hummm, being of a nasty suspious mind, I wonder if he blew his own car up. That sort of thing is a career enhancement in his circle.
Posted by: Steve || 12/13/2004 12:11:03 PM || Comments || Link || E-Mail|| [6457 views] Top|| File under:
Africa: Horn
Two aid workers killed in Sudan's Darfur region
Two aid workers have been shot dead in the conflict-ridden Darfur region of western Sudan, their employer said Monday. The British Charity Save the Children said their two employees, a medical assistant and a mechanic, both Sudanese nationals, came under fire Sunday while travelling in clearly marked humanitarian vehicles on the main road between Mershing and Duma in South Darfur. "We deplore this brutal killing of humanitarian workers in Darfur", the agency's director of International Operations Ken Caldwell said in a statement. The organisation said its operations in the area have been suspended and that the African Union force in Darfur is investigating the shooting. In October, two other Save the Children staff, one British citizen and one Sudanese, were killed when they drove over a landmine in North Darfur. The African Union, whose forces monitor the ceasefire signed between the Darfur rebels and the Sudanese government in April, has said the number of violations have risen in recent weeks.
Posted by: Fred || 12/13/2004 7:50:05 PM || Comments || Link || E-Mail|| [6457 views] Top|| File under:
Iraq-Jordan
ISRAEL CALLS ON NATIONALS TO LEAVE IRAQ
Israel has called on [its] nationals to leave Iraq immediately. Israeli officials said Israelis in Iraq were deemed to be in danger of abduction and death. They said an undetermined number of Israelis were in Baghdad as well as in northern Iraq. On Sunday, the government's Counter-Terrorism Command issued a warning against Israeli travel to Iraq. In the first such acknowledgement, the unit also called on Israelis to leave Iraq immediately. Arab diplomatic sources have asserted that scores of Israelis were providing services and training to Kurdish militias in northern Iraq. The sources said Israelis have also been engaged in business ventures with Kurdish companies and transporting goods to and from Iraq.
Posted by: Fred || 12/13/2004 7:48:11 PM || Comments || Link || E-Mail|| [6457 views] Top|| File under:
Australian Man Detained in Iraq
An Australian man of Lebanese origin has been detained in northern Iraq by Kurdish militiamen and Australian officials are investigating whether the detainee has links to terrorists, Kurdish and Australian officials said Sunday.


"Y'ain't from around here, air yew?"
"Crikey!"

Ahmed Jalal, 22, was recently arrested by members of the Patriotic Union of Kurdistan in Sulaimaniyah, 160 miles northeast of Baghdad. The official said Jalal was arrested because his brother is believed to be detained in Lebanon in relation to terrorist activities.


"Hey! Just 'cuz he's involved with turbans don't mean I am!"
"Oh, yeah? Whaddya you do for a living?"
"I work for an Islamic charity!"
"Book him, Mahmoud!"

Julie McDonald, a Canberra-based spokeswoman for the Australian Department of Foreign Affairs, confirmed that a Sydney man had been detained by the PUK in northern Iraq. "This matter is under investigation by proper authorities who are looking into possible terrorist connections of the detained 22-year-old," McDonald said without identifying him or elaborating further. McDonald said Australian officials in Baghdad had learned of the man's arrest on Nov. 30 from the International Committee of the Red Cross and that his relatives in Sydney, Australia's largest city, have been notified.
Posted by: Fred || 12/13/2004 2:37:08 PM || Comments || Link || E-Mail|| [6457 views] Top|| File under:
Afghanistan/South Asia
Mortar Attack Injures Three Afghan Troops
Insurgents rained mortar rounds on a U.S. base in Afghanistan, wounding three Afghan government soldiers, while 14 suspected Taliban were arrested, American and Afghan officials said Monday. Eleven mortar rounds fell near the base in southeastern Paktika province in the past 24 hours, a U.S. military spokesman said. The wounded soldiers from the new U.S.-trained Afghan National Army were evacuated to a field hospital at a larger U.S. base in neighboring Khost province and were in stable condition, said the spokesman, Maj. Mark McCann. No American soldiers were reported hurt.

McCann said eight Taliban members were detained in a raid about a week ago in Char Cheno district of Central Uruzgan province after American forces received intelligence on their whereabouts. One was believed to be a brother of the former Taliban governor of Kandahar, the southern city that was the hard-line regime's capital. McCann declined to identify him.

Afghan troops seized another six suspected Taliban in the same province on Saturday, Defense Ministry spokesman Gen. Zaher Mohammed Azimi said. Two were Taliban commanders called Mullah Ghulam Nahim and Abdul Qadir, he said.

Azimi also reported the injury of six Afghan civilians in an explosion Saturday near Asadabad, in eastern Kunar province. Three were taken to the main U.S. base at Bagram, north of Kabul, where they were recovering after treatment, he said. The cause of the explosion was unclear, although the area has seen roadside bombings aimed at Afghan and U.S. security forces as well as clashes between rival Afghan factions.

About 18,000 mainly American troops continue to hunt militants in southern and eastern Afghanistan, three years after U.S. and allied forces ousted the hard-line Taliban regime for harboring al-Qaida leader Osama bin Laden. The U.S.-led force last week began a new winter-long offensive aimed at weakening rebels ahead of parliamentary elections slated for the spring, and at persuading Taliban militants to accept an Afghan government amnesty.
Posted by: Fred || 12/13/2004 1:03:24 PM || Comments || Link || E-Mail|| [6457 views] Top|| File under:
Israel-Palestine
Hamas man killed, three Israeli troops wounded
One of the field commanders of Hamas' Qassam Brigades in Nablus city was killed early Monday in clashes with Israeli occupation soldiers who besieged a number of buildings in the city in a bid to arrest him. More than 20 Israeli army jeeps, five tanks, armored vehicles and two bulldozers had advanced into Al-Jabal Al-Shamali area since 10.00 pm Sunday and encircled a number of houses. The Israeli forces started firing live bullets and tank shells at one of the buildings where the the Hamas man Ihsan Shawahna, 28, was entrenched. He refused to give himself up and exchanged gunfire with the Israeli troops wounding three of them before he was hit with a fatal bullet in the head leading to his instant death.

"You'll never take me ali...BANG!..."

The body of Shawahne, who has been on the run for a long time, was left on the ground for several hours, PIC reported. Palestinian sources said that soldiers broke into a number of houses in the same area, wreaking havoc in the process before arresting Hussein Hassiba

."Yar, we be the havoc wreaking IDF! Moshe, kick that puppy! Yar!"

Meanwhile, in nearby Balata refugee camp Israeli soldiers stormed the house of Nimir Ka'bi also at dawn Monday for the fifth time over the past five days.

"Morning, Nimir, good to see you again. Got any coffee?"

Eyewitnesses said that seven army patrols encircled the home of Ka'bi and soldiers fired wildly at houses in the area. Occupation troops had arrested 11 members of the Ka'bi family including four brothers and caused the burning of Ka'bi's home in a previous incursion.
Posted by: Steve || 12/13/2004 12:32:15 PM || Comments || Link || E-Mail|| [6457 views] Top|| File under:
Iraq-Jordan
Suicide Car Bombing Kills 13 in Baghdad
In Baghdad, a militant in an explosives-laden car waiting in line to enter the western Harthiyah gate of the heavily fortified Green Zone, which houses the U.S. Embassy and Iraq's interim government, detonated the vehicle as he drove toward the checkpoint, police said. Dr. Mohammed Abdel Satar of Baghdad's Yarmouk Hospital said 13 people were killed and 15 wounded in the suicide blast. The U.S. military said there were no injuries to its troops. Jordanian militant Abu Musab al-Zarqawi's al-Qaida in Iraq group claimed responsibility for the bombing in a statement posted on an Islamic web site regularly used by militants. "On this blessed day, a lion from the (group's) Martyrs' Brigade has gone out to strike at a gathering of apostates and Americans in the Green Zone," the group said in a statement, the authenticity of which could not be immediately verified.
Posted by: Fred || 12/13/2004 12:07:45 PM || Comments || Link || E-Mail|| [6460 views] Top|| File under:
Hib Hib Hit Bags 50 & Weapons
U.S. soldiers and Iraqi police detained more than 50 Iraqis in several raids targeting insurgents in the Baqouba area, north of Baghdad, the military said Sunday. Two raids were conducted on Saturday in Hib Hib, a town about 40 miles northeast of Baghdad, in a "search for known insurgents," according to a statement released by the 1st Infantry Division. Soldiers also seized a range of firearms and other weapons in the raids, the military said.


Seems the intel machine is churning out hits. Rock 'n roll, boyz!
Posted by: .com || 12/13/2004 12:30:32 AM || Comments || Link || E-Mail|| [6457 views] Top|| File under:
7 Marines Killed in Anbar Province
Seven U.S. Marines were killed in two separate incidents in Iraq's Anbar province, a vast region encompassing the battleground cities of Fallujah and Ramadi, the military said Monday. It was unknown whether the deaths Sunday were connected to heavy fighting in Fallujah. American warplanes pounded the city with missiles as insurgents fought running battles with coalition forces. On Sunday, the military reported the death of another U.S. Marine in Anbar. The seven members of the 1st Marine Expeditionary Force died while conducting ``security and stabilization operations'' in Anbar, the military said in a statement. The statement gave no other details about the deaths, saying the release of more information could place U.S. personnel at risk. The names of the dead were withheld pending notification of their families.
Posted by: Steve White || 12/13/2004 12:00:58 AM || Comments || Link || E-Mail|| [6460 views] Top|| File under:
Who's in the News
86
[untagged]
Bookmark
E-Mail Me
The Classics
The O Club
Rantburg Store
The Bloids
The Never-ending Story
Thugburg
Gulf War I
The Way We Were
Bio
Merry-Go-Blog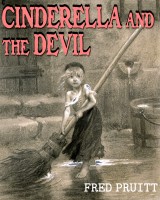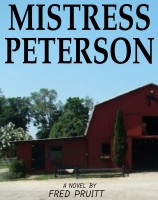 On Sale now!


A multi-volume chronology and reference guide set detailing three years of the Mexican Drug War between 2010 and 2012.

Rantburg.com and borderlandbeat.com correspondent and author Chris Covert presents his first non-fiction work detailing the drug and gang related violence in Mexico.

Chris gives us Mexican press dispatches of drug and gang war violence over three years, presented in a multi volume set intended to chronicle the death, violence and mayhem which has dominated Mexico for six years.
Click here for more information


Meet the Mods
In no particular order...


Steve White
Seafarious
Pappy
lotp
Scooter McGruder
john frum
tu3031
badanov
sherry
ryuge
GolfBravoUSMC
Bright Pebbles
trailing wife
Gloria
Fred
Besoeker
Glenmore
Frank G
3dc
Skidmark
Alaska Paul



Better than the average link...



Rantburg was assembled from recycled algorithms in the United States of America. No trees were destroyed in the production of this weblog. We did hurt some, though. Sorry.
3.235.191.87

Help keep the Burg running! Paypal: