Arabia
Abdullah sez they're gonna wipe out terrs...
Crown Prince Abdullah yesterday said citizens and security forces must work as one to stamp out terrorism. "This corrupt and deviant group must be eliminated," the crown prince told a group of visitors including senior academics referring to the hostage drama in Alkhobar.


"Yup. We're gonna get right on it."

Prince Abdullah said the triple attack killed more than 10 people including Saudis and expatriates and emphasized the government's resolve to track down terrorists and their supporters.
He said the terrorists wanted to destroy the economy and create chaos and confusion here. "By the grace of God this country will remain secure," he said. He estimated the number of terrorists involved in the latest attack at no more than four or five. "This deviant group says they want to scare away foreigners but the foreigners have come here to serve the country. In fact we brought them here and they are under our protection," the crown prince said.
He urged all citizens to inform the police about terror suspects. "We will take them and they will not get away. We will wipe them out no matter how long it takes," he added.


"Even if it takes a thousand years!"

The crown prince said university teachers in particular had a duty to enlighten their students about the dangers of terrorism. Silence was not an option. "Those who keep silent about terrorists will be regarded belonging to them," he added.


"And will receive such a talking-to!"

Also yesterday, Interior Minister Prince Naif said the Saudi leadership and people would stand together in the fight against terror. Custodian of the Two Holy Mosques King Fahd and Crown Prince Abdullah have given instructions to deal with this deviant group with an iron fist," the Saudi Press Agency quoted Prince Naif as saying. The interior minister renewed his call to militants and terror suspects to surrender.

Posted by: Fred || 05/29/2004 9:44:12 PM || Comments || Link || E-Mail|| [10795 views] Top|| File under:
Saudi Won't Join G8 Meet Where Arab Reform on Table
Saudi Arabia has become the second U.S. Arab ally after Egypt to shun next month's G8 summit where Washington is to unveil a disputed Middle East reform plan, with Tunisia and Qatar also uncertain to attend. Foreign Minister Saud al-Faisal told Friday's Arabic daily al-Hayat that his country "did not have any intention" of taking part in the meeting on June 8-11 in the United States.

The kingdom has criticized Washington's "Greater Middle East Initiative" and once close ties have been strained since the September 2001 attacks which were blamed on al Qaeda and carried out mainly by Saudis. Egypt has already turned down a U.S. invitation to the summit because of the reform plan, and has said Tunisia and Qatar are also unlikely to go, though neither has confirmed this.

Many Arabs have criticized the initiative, designed to counter militant Islam with political and social changes, for seeking to impose reform from abroad and for failing to address key regional issues such as the Arab-Israeli conflict. Egyptian Foreign Minister Ahmed Maher said on Monday Arab identity should not be "dissolved" into a wider region under the American plan. The White House said on Monday President Bush had invited the leaders of Afghanistan, Bahrain, Jordan, Yemen and Algeria to the summit at Sea Island, Georgia. But a day earlier, London-based al-Hayat quoted diplomatic sources in Washington as saying invitations had been sent to Saudi Arabia, Egypt and Morocco too.

Jordan's King Abdullah, Yemeni President Ali Abdullah Saleh and Bahrain's King Hamad bin Isa al-Khalifa -- whose countries are all close U.S. allies -- are expected to attend. "King Abdullah will make clear Jordan's reform drive, which began some time ago, and reiterate that the Palestinian issue is an essential part of achieving reform in the region," a Jordanian government spokeswoman said.
Posted by: TS(vice girl) || 05/29/2004 2:58:57 PM || Comments || Link || E-Mail|| [10796 views] Top|| File under:
Six Dead (latest figure) in Al Khobar near Dhahran SA
CNN is reporting 6 dead in three separate shootings in Al Khobar. Combining the links below, it appears there were shootings at (at least) 2 residential compounds and at the "Al Khobar Petroleum Center" - which is, actually, the Al Rashid Petroleum Centre on Doha Rd. approx 3 miles North of "downtown" Al Khobar.

Many Western companies doing business with SCECO and ARAMCO in Dhahran have offices in The Petroleum Centre, including Total, SAIC's Saudi Affilliate SSAI, and many others. There are several housing compounds within a very short distance (only 100 yds to the first of 4 Al Bustan compounds) from the Centre, including the Al Bustan compounds (referred to as Al Bustan Village), Al Rashid I & II, and Lotus. One report named 2 compounds, Oasis and Rami - Oasis is approx 1 mile away and I'm not sure where "Rami" is located, relative to the Centre. Oasis is a very expensive high-rise apt bldg and is occupied, mainly, by Saudis.

Accounts vary as to the identities and nationalities of the victims. Some reports even indicate hostage(s) may have been taken and children among the casualties.

I lived in one of the Al Bustan compounds and my JVC (Joint Venture Co) Contracting company was located in the Rashid PetCentre. I have emailed them to see if they have any information, but I don't really expect them to stop whatever they're doing to answer me today. If they were not among the victims (they're on the ground floor) and have the chance, I assure you they are smart enough to get the hell out.

Please update the comments as information develops.
Links:
CNN
Rooters (most recent at time of posting)
RTE News
FoxNews

Arab News version, as of 9:20 p.m. EST...
Terrorists killed at least 17 people and wounded eight yesterday in a series of dramatic attacks before taking 50 foreigners hostage at a luxury housing compound here. "There are Americans, but there are more Italians. There are also Arabs," said a manager at the Oasis Compound, declining to be named. Gunfire and a blast were heard several hours after security forces surrounded a building in the compound where four gunmen were holding the captives following a shooting spree that began at 7.30 in the morning. At the time of going to press, security forces had shut down power and were waiting to storm the building. A policeman said the militants were using the hostages as human shields and that officials were trying to negotiate. "Security forces are worried about storming because the gunmen have grenades," he said. Eastern Province Governor Prince Muhammad ibn Fahd visited the site of the operation in the afternoon.


I'm sure that made all the difference...

The first target of the gunmen was the APICORP compound which houses the headquarters of the Arab Petroleum Investment Corporation as well as its housing facilities. According to eyewitness accounts, four attackers in army uniform between 17 and 21 arrived at the gate and asked where company staff were housed. When the two security guards tried to stop them they opened fire, killing both.


"Between 17 and 21" would imply they're young 'uns. No masterminds here, just cannon fodder...

Stray bullets hit the fuel tank of a GMC Suburban with four school children arriving at the gate from the housing facility, setting it ablaze. Three students and the driver escaped from the burning vehicle but a 10-year-old Egyptian boy died trapped in the flames. A passing Briton and a Filipino employee were also caught in the hail of bullets. The Filipino later succumbed to his injuries, according to unconfirmed reports.

In the second attack around 7.50 a.m., the attackers sprayed the Petroleum Center here with bullets killing three people — an American, a Filipino and a Pakistani. Witnesses said they saw three men with Western features lying on the ground covered with newspapers. Those bodies were taken away in ambulances, they said. Saudi Television showed footage of a man with Western features, slumped in his car, apparently shot dead. It also showed a charred car and a third blood-spattered vehicle. Witnesses said the attackers dragged the body of one of the victims along the Dammam-Khobar Highway for two kilometers before dumping him near a bridge.
Witnesses said the militants used a small car and were accompanied by another sports utility vehicle. Security forces stopped the men at the Sports City signal and engaged them in a gunbattle. An Indian, identified as

Lawrence Gregory

of Karnataka, was killed in crossfire. Shortly afterward firing started at the heavily guarded Oasis Compound. Before security forces could catch up the terrorists entered and took more than 50 hostages. Witnesses said four Saudi security men were also killed in a shootout with the gunmen yesterday morning at the Oasis Compound.


Those'd be the ones who aren't on the Bad Guys' side...

The Interior Ministry said "a number of citizens and (foreign) residents were killed or wounded" after four gunmen "shot indiscriminately at the premises of a company and a residential compound in Alkhobar." The US Embassy said one American was confirmed dead. APICORP said three of its employees were among the dead. Philippine Ambassador Bahnarim Guinomla confirmed to Arab News in a phone interview yesterday afternoon from Riyadh that two Filipinos were believed killed in the Alkhobar terror attack, and two Filipinos were wounded. A Lebanese man reported to have been taken hostage said he and his family were locked in their home several hours after the attacks began. "At 9 a.m., a gunman knocked at the door of our villa, checked whether we were foreigners (Westerners), and ordered us to stay at home, saying he and his comrades were outside,"

Abdel Salam Hakawati

told AFP by telephone. Hakawati, his wife and son, in addition to two other Lebanese nationals, were earlier reported by diplomats to have been taken hostage and later released.


I guess they're Muslims, rather than Lebanese Christians...

An Oasis Compound employee said the militants had asked residents to show identity cards to find out their religions. "(The militants) were asking people if they were Christian or Muslims," he said.


That's 'cuz Islam's the most tolerant of religions...

The Philippine ambassador revealed that he had talked several times to a Filipino receptionist working at the Oasis Tower Hotel in the compound, which houses mainly top business executives from a number of countries and different sectors "The receptionist called the embassy and asked to talk to me. He told me that he and the 26 guests at the hotel were holed up in their respective rooms, waiting for the all-clear from the police." The police ordered the guests and the receptionist to lock their rooms when the attack on the compound started, according to Guinomla. The small hotel is believed to have six floors, and was used by executives visiting Saudi Arabia. An announcement posted on a Website claimed Al-Qaeda was responsible for the attacks, but the claim could not immediately be verified.


Oh, well. In that case I'll suspect Lutherans and Hare Krishnas, too...

"The heroic Mujahedeen in the Jerusalem Squad were able, by the grace of God, to raid the locations of American companies ... specializing in oil and exploration activities and which are plundering the Muslims' resources, on Saturday morning," said a statement signed by the "Al-Qaeda Organization in the Arabian Peninsula." The e-mail said the assault targeted the facilities "affiliated to the US occupation company Halliburton" and praised the attackers as "an honorable example of Muslim youth in the Arabian Peninsula."


You can tell they're honorable Muslim yoots by the number of hostages...

Oil industry sources said Oil Minister Ali Al-Naimi was set to meet Western oil company executives in Dhahran to reassure them after the attack.
Situated in the Golden Belt area off the Dammam-Khobar Highway, the Oasis Compound was the top housing complex in the Eastern Province. The compound has two restaurants and a health club that were popular with Saudis and expatriates alike. Non-residents too could apply for membership in the exclusive health club. The heavily-fortified residential complex was frequented by executives of various sectors. Residents too were of different nationalities and held top positions in various companies. The chairman of the Saad Group, which owns the compound, Maan Al-Sanea, was with the security forces throughout the siege.
Posted by: .com || 05/29/2004 5:37:39 AM || Comments || Link || E-Mail|| [10808 views] Top|| File under:
Down Under
Two Australians face terrorism charges in Lebanon
Two Australian nationals believed to have links to the al Qaeda network have been charged with terror-related activities in Lebanon. It's not yet known when they'll go to trial. Lebanon's military prosecutor said a Jordanian Australian identified only as Saleh J and a Lebanese Australian named Haitham M, were accused of belonging to terrorist organisations, possessing weapons and plotting terrorist activities. They were charged together with a Lebanese citizen, a Palestinian and a man whose nationality was unclear. No further details were given. Last December, two Australian brothers were sentenced in absentia by a Beirut court to 10 years for terror-related offenses. They were among 27 others convicted on similar charges.
Posted by: Paul Moloney || 05/29/2004 12:58:12 AM || Comments || Link || E-Mail|| [10794 views] Top|| File under:
Europe
Kurdish separatists end ceasefire, warn foreigners to avoid Turkey
Berwexdan originally popped this into the holding tank with just the citation, but the article is pretty informative so here it is.

KONGRA-GEL, the successor to the outlawed separatist Kurdistan Workers' Party (PKK), has ended its ceasefire and warned tourists and foreign investors to avoid Turkey, a report said Saturday. The report came after a spate of recent violence and as Turkey prepares to host US President George W. Bush and other leaders at a major NATO summit in Istanbul on June 28-29. "Our commitment to the ceasefire will cease to exist from June 1," KONGRA-GEL said in a statement carried on the website of the German-based pro-Kurdish Mesopotamia news agency.


"We are ceasing the ceasefire so as to cease the ceasing of fire!"

KONGRA-GEL said the ceasefire which it has observed since September 1999 had become meangingless because of what it called "effective annihilation operations" carried out by Turkish security forces against its fighters over the past three months, the report said. "Tourists should not choose Turkey," the statement added. "We appeal to people wanting to invest in Turkey not to come here and choose to invest in a conflict zone. Otherwise we will not be responsible for the damage." ... "We will engage in various types of activities targeting Turkish forces," it said.


Such as running away, duck and cover, and making faces when the Turks turn their backs.

Some 5,000 PKK rebels are currrently cowering holed up in the mountains of northern Iraq's Kurdish region. The PKK has several times changed names and is now known as Gillette KONGRA-GEL. Its reincarnations have also been put on the list of terrorist organizations by both the United States and the European Union. Turkish officials had categorically rejected the rebels' 1999 truce. But Ankara has since then made some concessions towards its Kurdish population, who make up some 20 percent of the 70-million-strong population. It has allowed private institutions to teach the Kurdish language and permitted limited Kurdish-language broadcasts in a bid to boost its chances of joining the European Union.
There was no immediate reaction from Turkish officials Saturday to the reported end to the ceasefire.


"Atul! Get the 1st battalion ready for operations, we need to send a response!"
Posted by: Steve White || 05/29/2004 1:01:12 PM || Comments || Link || E-Mail|| [10797 views] Top|| File under:
'SERIOUS THREATS' TO BUSH WHEN VISITS ROME
There are "serious threats" hanging over President Bush's planned visit to Rome next week, according to the Italian government. Italian Interior Minister Giuseppe Pisanu said authorities were bracing for possible disturbances. "Serious threats, which worry us but do not frighten us, are emerging for June 2 (Italy's national day) and Bush's visit," Mr Pisanu said. He was apparently referring to the risk of violence during demonstrations that are planned when President Bush visits Rome next Friday and Saturday. Mr Bush is travelling to Italy ahead of an appearance in Normandy for celebrations of the 60th anniversary of the D-Day landings on June 6.
Posted by: Mark Espinola || 05/29/2004 12:00:00 AM || Comments || Link || E-Mail|| [10795 views] Top|| File under:
Dearborn Muslims begin weekly protest of U.S. in Iraq
Chanting "Get out of Najaf, Get out of Karbala," about 200 Muslims protested the American occupation of Iraq on Friday with signs, as drivers honked their support along a main street in the heart of the city. The protesters in this heavily Arab suburb of Detroit said they are angry about the destruction of holy sites in Iraq and the ongoing violence against its people. "It's about time for President Bush to admit the mistakes he's been making," said Imam Husham Al-Husainy, director of the Karbalaa Islamic Education Center. Husainy supported the war to oust Saddam Hussein when it started.

Just more than a year ago, Iraqis in America were cheering in the same streets when the statue of Saddam Hussein fell. Now some of the same people are calling for the immediate withdrawal of U.S. troops. At least four mosques participated in the protest. Husainy said the protests will continue weekly until the troops leave. "The thing which disturbs us a lot is the humiliation of our people -- the prisoners in Abu Ghraib -- all the attacks on the holy shrines," said Syeda Kulsoom, a 29-year-old Pakistani woman participating in the protest. Kulsoom said the only acceptable resolution would be the withdrawal of American troops. Dan Mekled, 39, of the Islamic Center of America, said the United States has "flexed a little bit too much muscle in our effort to export democracy."
Posted by: TS(vice girl) || 05/29/2004 12:23:00 PM || Comments || Link || E-Mail|| [10794 views] Top|| File under:
Terror Threat Boosts U.S. Airport Security
The federal official in charge of the nation's airports said Friday security has been "stepped up a notch" in the face of renewed terror warnings this holiday weekend and said authorities are asking the public to be vigilant. "If they see anything unusual, report it — an unattended package, something that just doesn't look right, even odd behavior in the terminal or on the aircraft," FAA Administrator Marion Blakey said on NBC's "Today" show. She said photographs of seven suspected terrorists released Wednesday by the FBI "are everywhere" and that screeners have been redeployed to some of the busiest airports in anticipation of heavy Memorial Day holiday travel. "Certainly we are going to be on red alert looking for those individuals," Blakey said on ABC's "Good Morning America."

With 200 million people expected to fly over the summer months, she cited a number of things travelers can do to make their trips easier and quicker. "One of the first things I go to is my PDA, or telephone, because now we have a brand new service, www.faa.gov/wireless, and you can go on and actually pick up what the story is at your airport before you go," she said on NBC. "Are you running into any ground delays? Is there weather to be aware of? In fact, you can go to your specific airline and see what's the story on the flight. It lets you schedule, you're more in control and it really does give you a way of understanding the situation rather than just getting there and saying, `What's going on.'" The same information is available on the regular FAA Internet site for people not using a wireless device such as a personal digital assistant or cell phone.
Posted by: Fred || 05/29/2004 11:33:14 PM || Comments || Link || E-Mail|| [10794 views] Top|| File under:
Navy to Deploy Carrier Groups to Test Rapid Readiness
A major exercise soon to be underway will have a large part of the Navy fleet deploying out of Norfolk. WAVY News 10 has learned the Navy is sending seven carrier strike groups out to sea.


I'm surprised by the size of this


The exercise is designed to test the Navy's new rapid deployment readiness. Several Norfolk-based carrier strike groups will participate. The USS George Washington is already deployed. Two others, the USS Enterprise and USS Harry S Truman will leave soon. Other carriers involved in the exercise include the USS John F. Kennedy, the USS John S. Stennis, and the USS Ronald Reagan - which left Norfolk on Thursday. While the Navy won't say where the seven carrier groups are going, the carriers not already deployed are expected to be gone for only one to two months.
Posted by: Mark O || 05/29/2004 12:00:00 AM || Comments || Link || E-Mail|| [10800 views] Top|| File under:
Southeast Asia
Malaysia Arrests Suspected Senior Figure in Nuclear Network
Malaysia says it arrested a suspected senior figure in a network that traded in nuclear secrets because his presence in Malaysia exposed the country to possible attacks and economic sanctions. Malaysian authorities arrested Buhary Syed Abu Tahir, a Sri Lankan national with Malaysian residency, under the country's Internal Security Act, which allows for indefinite detention without trial. Deputy Internal Security Minister Noh Omar said Saturday that Mr. Tahir was detained because he was involved in illegal activities at an international level, as he put it, "by involving himself in an illicit international network of nuclear proliferation."

Malaysia was upset last February, when President Bush, in a speech, mentioned Malaysia and Mr. Tahir's activities there several times. The Malaysian government questioned Mr. Tahir at that time, but declined to arrest him. Mr. Noh denied Saturday that the arrest was made under pressure from Washington. He said the government felt Mr. Tahir's continued freedom left the country open to "threats of attacks from big powers and economic sanctions." He did not say which "big powers" he was referring to.

Washington reacted positively. Richard Boucher, the U.S. State Department spokesman, said the United States was "delighted" at the Malaysian action. "Mr. Tahir was one of the most important figures in the AQ Khan network," he said. "He served as chief financial officer and, essentially, ran network operations. We think his arrest is a major step, and it will serve as a catalyst to international efforts to shut down the Khan network."

Mr. Noh said Mr. Tahir had used Malaysia as "an illegal base" to manufacture centrifuge parts for Libya's now-abandoned nuclear weapons programs. He also said Mr. Tahir had clandestinely brought technicians from Libya to Malaysia to receive training. The company responsible for making the centrifuge parts is controlled by the son of Malaysian Prime Minister Abdullah Ahmad Badawi. At the time Mr. Tahir was first publicly identified, the prime minister said Mr. Tahir had committed no crime in Malaysia, and the government, therefore, refused to arrest him. Mr. Noh, the deputy internal security minister, said there was no pressure from any other country since then to make the arrest. He said Malaysia would consider any request by Washington to interview Mr. Tahir.
Posted by: TS(vice girl) || 05/29/2004 4:17:01 PM || Comments || Link || E-Mail|| [10795 views] Top|| File under:
Thai Buddhist killed, terror link
An elderly Buddhist man has been found decapitated in troubled southern Thailand and his attackers left a note suggesting the murder was linked to recent unrest, police said. Residents found the head of a murdered rubber worker lying on a road two hours before dawn on Saturday, police Lieutenant Suwit Phusathit, in the province of Narathiwat bordering Malaysia, told Reuters. "His killer or killers left a note saying 'If you still arrest innocent Malays, we will also kill innocent Buddhists,"' the officer said.


Nice sort of parity there. Killing a pacifistic person because one of your terror buddies was arrested.


The body of the 67-year-old man was left in a rubber plantation about 60 meters (200 feet) away. Suwit said police were investigating to decide if the gruesome murder stemmed from recent violence in the Muslim south. "It is possible the killer might want to exploit the recent events to hide some personal motive, or he might really want to instigate tension between Muslims and Buddhists," Suwit said. More than 200 people have been killed since January in bloody violence in southern Thailand. Tension in the region started on January 4 when dozens of suspected Muslim militants raided an army camp to steal almost 400 guns. The unrest exploded into major bloodshed on April 28 when police and soldiers stormed an Islamic mosque in the nearby province of Pattani and killed 108 Muslims holding out there.


Sadly, I do not see how it will be possible to mobilize the typical Asian Buddhist against terror. While they maintain a respectable "live and let live" stance, this will not protect them from terrorist acts. It's pretty disgusting to see such a peaceful religion as Buddhism ostensibly invalidated solely due to its intention of bearing no semblance to the violent fanaticism of Jihadi Moslems. Thailand will need to consider taking exceptionally harsh measures against predators upon their avowedly peaceful population.
Posted by: Zenster || 05/29/2004 12:17:54 PM || Comments || Link || E-Mail|| [10795 views] Top|| File under:
Elderly Buddhist beheaded in Thailand's restive Muslim south
Assailants decapitated an elderly Buddhist in Thailand's Muslim south Saturday and vowed more such killings if Muslims continued to be arrested for the months-long unrest in the region, police said. It was the first decapitation in the violence, which has claimed some 190 lives since January, police said.
Sieng Patkaoe, 63, was attacked by men with machetes early Saturday as he tapped rubber trees on his plantation in the southern province of Narathiwat, district police said. Sieng's severed head was left along a village road. His body, found some 60 metres away, had a note pinned to it threatening more killings, police said. "If innocent Malayu (the predominant ethnic group in the Muslim south) continue to be arrested, we will murder more Buddhists," police quoted the note as saying. It was written in Thai and printed by computer, they said.
The victim had no conflict with neighbours, police said. The killing marks a new level of brutality in the violence, mainly blamed on Muslim separatists, that has plagued southern Thailand this year.
Posted by: TS(vice girl) || 05/29/2004 12:11:48 PM || Comments || Link || E-Mail|| [10794 views] Top|| File under:
Syria-Lebanon-Iran
More Clashes outside UK embassy in Iran
Iranian demonstrators clashed with security forces yesterday as they again tried to storm the British embassy in Tehran. Riot police made several baton charges to push back a crowd of more than 300 protestors trying to push its way towards the main gate of the embassy compound. Several demonstrators were hurt, while the crowd threw stones and firecrackers at the embassy. "Death to the United States" and "Death to England" were among the slogans chanted, as some shouted "we await the order of the Guide (supreme leader Ayatollah Ali Khamenei) to attack." It was the sixth such demonstration against the British embassy in 11 days in protest at the actions of the US-led coalition in Iraq, in which Britain is a key component. The demonstrators, mainly young Islamists, are particularly incensed by allegations of the profanation of Shiite Muslim holy sites in Iraq by coalition forces. One cleric said "we are here to say to the English that those who are demonstrating here are Hezbollahi, and if we entered the embassy and cut off all your heads they would not be worth the head of one Muslim."
Posted by: TS(vice girl) || 05/29/2004 3:22:54 PM || Comments || Link || E-Mail|| [10795 views] Top|| File under:
Iranian official threatens U.S. (AGAIN)
(Here they go again, pushing all the buttons at once)
Suicide, missile attacks are ready 'to strike at Anglo-Saxon culture'
An official of Iran's Revolutionary Guards has threatened the United States and other Western nations with suicide and missile attacks aimed at 29 sensitive sites. "Our missiles are now ready to strike at their civilization, and as soon as the instructions arrive from fearless leader ['Ali Khamenei], we will launch our missiles at their cities and installations," the Revolutionary Guard adviser said in a speech reported by the London Arabic-language daily Al-Sharq Al-Awsat, according to Middle East Media Research Institute, or MEMRI.


(The longer we delay in removing this global threat, the harder it shall be.)


He also threatened to "take over" Britian. The paper reported "an Iranian intelligence unit has established a center called The Brigades of the Shahids of the Global Islamic Awakening to replace the Iranian Revolutionary Guards' Department of Liberation and Revolutionary Movements, which had been in charge of helping and training revolutionary forces across the world." A source close to the Revolutionary Guards intelligence confirmed confirmed the establishment of a new office that has begun registering the names of suicide volunteers to be sent to Iraq, Palestine and Lebanon, the London paper said. In a tape of the speech obtained by the paper, the official spoke of Tehran's "secret strategy" aimed at taking over the Arab and Muslim countries by means of helping revolutionary forces and organizations."

The official, identified only with the initials H.A., has published a number of works on exporting the Islamic revolution and struggling against the U.S. "In his speech at a secret conference attended by students who are members of the Ansar Hizbullah movement at Al-Hussein University, the official harshly criticized reformist President Muhammad Khatami and his "dubious idea" of dialogue between civilizations. "We do not want to take over the British Embassy, since [the British] have already cleared the embassy of documents; we must take over Britain [itself]," he said.

"The West sees us as terrorists, and depicts our strategy as terrorism and repression," the officials continued. "Had our youth agreed to Khatami's teachings and interpretations, it would never have fought the arrogance [U.S.], and would never have defended the holy places — because Khatami speaks always of being conciliatory, of patience, and of rejecting terrorism, while we defend [the line of] toughness and war against the enemies of revolutionary Islam. I take pride in my actions that cause anxiety and fear to the Americans... 'Haven't the Jews and the Christians achieved their progress by means of toughness and repression? We have a strategy drawn up for the destruction of Anglo-Saxon civilization and for the uprooting of the Americans and the English. Our missiles are now ready to strike at their civilization, and as soon as the instructions arrive from leader ['Ali Khamenei], we will launch our missiles at their cities and installations. Our motto during the war [in Iraq] was: Karbala, we are coming, Jerusalem, we are coming. And because of Khatami's policies and dialogue between the civilizations, we have been compelled to freeze our plan to liberate the Islamic cities. And now we are [again] about to carry out the program."

Later in his speech, the official declared "the global infidel front is a front against Allah and the Muslims, and we must make use of everything we have at hand to strike at this front, by means of our suicide operations or by means of our missiles. There are 29 sensitive sites in the U.S. and in the West. We have already spied on these sites and we know how we are going to attack them." He emphasized, "If Israel dares attack the [nuclear] installations at Bushehr, our losses will be very low, because [only] one structure will be destroyed -- while we have means of attacking Israel's nuclear facilities and arsenals such that no trace of Israel will remain."

The previous day, according to MEMRI, Iranian sources had statements on the same issue. At a ceremony marking the four-year anniversary of Israel's withdrawal from southern Lebanon, Ali Akbar Makhatashemi-Pour, reformist MP and secretary-general of the International Committee for the Support of the Palestinian Intifada, called on Muslim countries to open their borders with Iraq to troops of Muslim martyrdom bombers. "We, the Muslim countries, must create a storm front against the U.S. and Israel," he said. "The half-million member organization that was created in Beirut [Hezbollah] is not sufficient. Many young Muslims are willing to carry out martyrdom operations against the American Crusaders."

According to the Iranian reformist paper Sharq, the Persian-language Ruydad website cited Hezbollah-Iran activist Forouz Rajaii-Far saying "martyrdom operations are the only option to expel the Americans and British from Iraq." Rajaii-Far said a Basij activist from Elm Vasonaat University in Iran acknowledged a group calling itself the "To Karbala Battalion" was sent Thursday to Karbala to fight the coalition forces.
Posted by: Mark Espinola || 05/29/2004 12:00:00 AM || Comments || Link || E-Mail|| [10795 views] Top|| File under:
Iraq-Jordan
Iraqi insurgents turn against 'out of control' Saudi al-Qaeda fighters
Foreign insurgents suspected of links to al-Qaeda are operating in the flashpoint city of Fallujah, fuelling fears that the terrorist network has established a firm foothold in Iraq. A well-armed group infiltrated the city before fighting erupted in March and is continuing to mount operations against the coalition and Westerners in the area, in defiance of leaders of Fallujah's mosques, the army and the police force. The group, led by Abu Abdullah, a young Saudi, is linked to a spate of kidnappings of Westerners, particularly journalists. Its members include Wahabbi Muslims. Fallujah's leaders, who follow different Islamic fundamentalist teachings, fear that the Saudis belong to an al-Qaeda cell seeking a final showdown between Islam and America in the Middle East.


Gosh, Mahmoud! You don't suppose they're using you, do you?

A senior sheikh in Fallujah said the group was "out of control", adding: "We are worried that they are part of al-Qaeda. That means that we will have to force them out and it will be hard. But this is our country we are fighting for, and it is our fight with the Americans. They have their own country and their own ideas which we do not share." Fallujah's own independent militia, set up under the agreement with the Americans that ended a month-long battle for the city, is threatening to attack the Saudi group because of its persistent involvement in kidnappings and looting. At a recent meeting with Sheikh Dhaffer, Fallujah's spiritual leader, Col Fahil al Janabi, the police chief, complained that his men were intimidated by the Mujahideen, including Saudis, who stalk the city. The Saudis were at first welcomed among the hundreds of foreign fighters who came to help Iraqis fighting against the coalition. They fought in the southern section of the city, where the marines met the stiffest resistance. In all, about a quarter of those fighting the Americans were foreigners: Syrian, Saudi, Palestinian and Tunisian. They helped the Iraqi Mujahideen - the collection of armed Islamic groups fighting the coalition - become better organised and equipped, aided by funds brought by the Saudi fighters.


Soddies and money... Every time we fill up, we're buying rope, aren't we?

Although some of their arsenal was smuggled into the country, the most effective anti-tank weaponry was American: rockets and missiles which, the fighters claim, was either salvaged from downed helicopters and vehicles or obtained from traders. However, the Mujahideen are now losing patience with the radical Saudi fighters, whom they say are linked with al-Qaeda, because they are almost impossible to control. "They are not from here, they don't share our beliefs and our aims," one Iraqi said. "We do not want them any more." The Mujahideen itself is under the direction of several Islamic fundamentalist parties, including the powerful Hyaat Olama a Muslimin, or Islamic Scientists Association. Talib Saha, a member of its political directive, said the party was now developing its political wing, drawing on the experiences of the IRA. "We like the way the IRA was able to enter in politics and have ministers in charge of government, like Martin McGuinness," he said.
Posted by: tipper || 05/29/2004 9:20:36 PM || Comments || Link || E-Mail|| [10800 views] Top|| File under:
Afghanistan/South Asia
Karzai's Talks Raise Fears About Afghan Vote
A week of private talks between envoys for President Hamid Karzai and various current and former Islamic militia leaders have raised fears of a power-sharing deal that could undermine internationally backed elections scheduled for September. The negotiations here with members of the Northern Alliance coalition have angered leaders of Karzai's Pashtun ethnic group and alarmed foreign diplomats and election observers, who say a deal with religious strongmen will send the wrong signal to a nation preparing to embark on its first democratic vote..."This is like saying that the only ticket to the palace is having weapons behind you," said one European diplomat. "These elections are costing $200 million, and if that can't produce a credible and legitimate process, then all the money will have gone down a black hole. It's not only a lost opportunity, it's a regression to the past."...The Northern Alliance is a coalition of Islamic militias that fought occupying Soviet troops in the 1980s and were later allied with U.S. forces against the Taliban, which was toppled in late 2001. Many Afghans are wary of these groups because they held power during a chaotic and destructive period of civil conflict in the early 1990s. Nevertheless, the United Nations gave several Northern Alliance leaders a prominent role in the temporary post-Taliban government, which they are determined not to lose through elections...Karzai, who was chosen interim president by delegates to a national council in 2002, declared his intention to run for election several months ago. But he has made few public appearances, formed no political party and remains largely confined to his palace under heavy security. Instead of seeking support from voters, he has spent time forging alliances and seeking agreements with groups likely to cause trouble for his candidacy or the elections...Even some Pashtun figures who said they would support Karzai's candidacy expressed disappointment in his leadership, saying he has been unwilling to stand up to regional bosses despite enjoying strong international support -- and is now snubbing his tribal constituents while courting perennial adversaries...Some international observers here expressed broader worries, saying the president's deal-making suggests that despite his worldly demeanor and constant invocation of democratic ideals, he is more comfortable with backroom power-brokering and more concerned about winning election than about bolstering the democratic process...

Groan...I hope that Karzai doesn't turn out to be another Third World self-important loser in whom we've misplaced our trust.


Posted by: rex || 05/29/2004 6:28:28 PM || Comments || Link || E-Mail|| [10794 views] Top|| File under:
Israel-Palestine
FoxNews TV: Missile Hit On Motorcycle
Who? Dunno, yet. Nothing on Fox website, yet, but that is link I used.

Reporting 2 people were aboard, now abroad. Will "flesh" it out as facts trickle in... Plz update thread if you see more.
Update...
A senior Hamas commander, his assistant and a bystander died in a fiery Israeli air strike in Gaza City early Sunday, hours before Israeli Prime Minister Ariel Sharon was to confront his Cabinet over his plan to pull soldiers and settlers out of Gaza. Hamas called the attack a "cowardly assassination crime"


If anyone knows something about cowardly assassinations, it's Hamas...

and said it killed Wael Nassar, 38, a top Hamas commander; his assistant, Mohammed Sarsour, 31; and an unidentified bystander. The two Hamas leaders were on the motorcycle when it exploded, witnesses said. The Israeli military said its air force carried out the strike, aimed at "two senior Hamas commanders who were responsible for many attacks against Israelis, including suicide bombings, and were planning further attacks." Witnesses said they saw a flash in the sky before the motorcycle exploded.


... and one on the ground about the time it did...

Outside the hospital morgue, angry Palestinians, most of them Hamas supporters, chanted "Holy Shit! God is great." Amplified statements from local mosques mourned Nassar, one of the founders of the Hamas military wing, called Izzedine al-Qassam. Nassar planned many Hamas attacks against Israelis, Palestinians said. Hamas spokesman Sami Abu Zohri accused Israel of a "cowardly assassination crime," part of Israel's "bloody escalation" against the Palestinians.
Posted by: .com || 05/29/2004 5:52:57 PM || Comments || Link || E-Mail|| [10796 views] Top|| File under:
Africa: Subsaharan
South Africa may be host to more al-Qaeda cells
The three suspected al Qaeda operatives arrested in Johannesburg and Cape Town days before the South African general elections are believed to be members of several of the organisation's cells in the country. The three men were allegedly planning to target US companies such as McDonalds and others operating here. It is believed the men would have used chemical weapons and explosives similar to those planned to blow up the American Embassy in Jordan, as well as the Jordanian intelligence office headquarters.

Information obtained on Friday night revealed that the Jordanian men, two of whom have been deported back to their own country, were part of a cell that entered South Africa late last year. The cells are believed to be made up of at least four to six people and can operate independently of other cells. There could be a number of al Qaeda cells in the country and all are thought to have begun setting up operations in 2002 and 2003.

The men, whom police have refused to identify, entered South Africa at different times and from different countries. The first man is believed to have flown in via London six months before his arrest. The others are thought to have arrived at least eight months before their capture. A senior police official, whose name is known to this newspaper, said the men had all entered the country on valid South African documentation. "Our attention was attracted by their activities in South Africa," said the officer, who added that the activities resembled those associated with terrorist organisations operating throughout the world.

All three men are on the national watch lists of several countries, including the US, Britain, Jordan, Spain, as well as Interpol's. The police officer said there was no doubt over the people arrested "and we know that we have not made a mistake in these arrests". The officer confirmed that the men had been picked up and that two had been deported to Jordan shortly after the elections because of the devastating effects their actions would have had on South Africa. The third man, who is being detained in a police station, is believed to have refused to be deported back to Jordan.

"If the men had been allowed to carry out their actions they would have maimed and killed hundreds of innocent South Africans and this is why we acted the way we did and deported them," said the officer. He said intelligence investigations were under way, but declined to state the nature of the operations for fear of jeopardising them. It has been learnt however that, among other things, the investigation is looking into a possible syndicate which has operatives in the department of home affairs, which has been supplying the terror organisation with South African identity documents. National police Director Sally de Beer declined to comment on the matter.
Posted by: TS(vice girl) || 05/29/2004 4:50:13 PM || Comments || Link || E-Mail|| [10796 views] Top|| File under:
Iraq-Jordan
Five Interrogation Teams Transfered from Gitmo to Abu Ghraib in October
From The New York Times
Interrogation experts from the American detention camp at Guantánamo Bay, Cuba, were sent to Iraq last fall and played a major role in training American military intelligence teams at Abu Ghraib prison there, senior military officials said Friday. The teams from Guantánamo Bay, which had operated there under directives allowing broad latitude in questioning "enemy combatants," played a central role at Abu Ghraib through December, the officials said, a time when the worst abuses of prisoners were taking place. Prisoners captured in Iraq, unlike those sent from Afghanistan to Guantánamo, were to be protected by the Geneva Conventions.

The teams were sent to Iraq for 90-day tours at the urging of Maj. Gen. Geoffrey D. Miller, then the head of detention operations at Guantánamo. General Miller was sent to Iraq last summer to recommend improvements in the intelligence gathering and detention operations there, a defense official said. The involvement of the Guantánamo teams has not previously been disclosed, and military officials said it would be addressed in a major report on suspected abuses by military intelligence specialists that is being completed by Maj. Gen. George W. Fay. ....

The involvement of the Guantánamo teams in Iraq marks the second major instance in which interrogation procedures at Abu Ghraib appear to have been modeled on those in place earlier in Guantánamo or in Afghanistan, at facilities where the United States had declared that the Geneva Conventions did not apply. ....

Confirming an account from military intelligence soldiers who served in Iraq, a senior military official in Iraq said Friday that five interrogation teams, or about 15 interrogators, analysts and other specialists, were sent in October from Guantánamo Bay to the American command in Iraq "for use in the interrogation effort" at Abu Ghraib. A defense official in Washington said that only three teams had been sent, but there was no immediate explanation for the discrepancy.

General Miller, who is now in command of all detention sites in Iraq, played a central role in recommending an overhaul of interrogation procedures at Abu Ghraib, including changes to bring about closer coordination between guards and interrogators. But the general's report on that issue remains classified, and it is not clear whether either his report or the Guantánamo teams explicitly recommended a toughening of interrogation procedures at Abu Ghraib. ....

According to a military officer on the Miller delegation to Iraq, interrogation teams from Guantánamo took part in interrogations at Abu Ghraib and other prisons in Iraq. The interrogators demonstrated the "tiger team" concept that was developed at Guantánamo, integrating interrogators with an intelligence analyst and an interpreter to focus on particular groups of detainees and pieces of information being sought. ....

The 519th Military Intelligence Battalion, from Fort Bragg, N.C., also played a major role in setting up the new interrogation unit at Abu Ghraib last fall. In its ranks was Capt. Carolyn A. Wood, who had led an interrogation team at the Bagram Collection Point in Afghanistan. Two Afghan prisoners died in Bagram in December 2002 in what investigators have ruled were homicides, during the time Captain Wood's unit was in charge of interrogations. An Ohio-based Army Reserve unit, the 377th Military Police Company, was guarding Bagram at the time, and Army investigators are now pursuing what they have said are indications that enlisted soldiers from one or both units abused the Afghan prisoners before they died. ....

But one member of the 377th Company said the fact that prisoners in Afghanistan had been labeled as "enemy combatants" not subject to the Geneva Conventions had contributed to an unhealthy attitude in the detention center. "We were pretty much told that they were nobodies, that they were just enemy combatants," he said. "I think that giving them the distinction of soldier would have changed our attitudes toward them. A lot of it was based on racism, really. We called them hajis, and that psychology was really important." ....

In interviews, two military intelligence soldiers who served at Abu Ghraib as part of the 205th Brigade described the unit from Guantánamo as having played a notable role in setting up the interrogation unit in Iraq, which they said was modeled closely after the one that General Miller put in place in Cuba. ....
Posted by: Mike Sylwester || 05/29/2004 1:35:49 PM || Comments || Link || E-Mail|| [10796 views] Top|| File under:
Afghanistan/South Asia
Afghans Arrest Suspected Kabul Suicide Recruiter
Afghan police have arrested a man suspected of trying to recruit students to carry out suicide attacks on international peacekeepers in Kabul, a spokesman for the multinational force said on Saturday. Commander Chris Henderson, spokesman for the 6,400-strong NATO-led International Security Assistance Force, said he knew of no connection between the suspect's activities at the university and two deadly suicide attacks on ISAF forces earlier this year. "He was discovered at the (Kabul) university apparently encouraging students to conduct suicide attacks against ISAF," Henderson told a news briefing in Kabul, adding that the Taliban sympathizer was arrested on Thursday afternoon. "There was no suspected threat against anyone other than ISAF, yet it was the police that discovered this person and the police had acted independently and they did so very, very quickly." Khalil Aminzada, deputy for Kabul police chief General Baba Jan, confirmed the arrest, adding: "We are investigating this, but we do not yet have anything concrete against him."
Posted by: TS(vice girl) || 05/29/2004 12:58:44 PM || Comments || Link || E-Mail|| [10796 views] Top|| File under:
Tillman perhaps killed by friendly fire
WASHINGTON - Pat Tillman, the former Arizona Cardinals football player who died in April while a U.S. soldier fighting in Afghanistan, likely was killed by friendly fire, an Army investigation has concluded.

News of that finding was disseminated Friday to some members of Congress and some Tillman family members just as the Memorial Day weekend was to begin, including today's dedication ceremonies in Washington of the World War II Memorial. "It does seem pretty clear that he was killed by friendly fire," said Rep. Trent Franks, R-Ariz., a member of the House Armed Services Committee, which was alerted to the information by the Army's Legislative Liaison Office. "This does not take away one iota from the heroic nature and courage of the man. The source of that fire is of little consequence in terms of heroism," Franks said. He said that after learning of the Army's conclusions, he made some follow-up inquiries and was satisfied the information was accurate.

Friendly-fire accidents are an inevitable part of warfare, according to an expert, who agreed that it should not diminish acts of heroism. "It's tragic, and we probably feel worse about it," said Stephen Walt, a professor of International Affairs at the Kennedy School of Government at Harvard University. "But warfare is a inherently unpredictable activity. Friendly-fire accidents are a part of modern warfare and probably existed as far back as the Stone Age."

The Army reported last month that Tillman, 27, was killed April 22 while leading his team of Army Rangers up a remote southeastern Afghanistan hill to knock out enemy fire that had pinned down other U.S. soldiers. As Tillman and other soldiers neared the hill's crest, the Army reported, Tillman directed his team into firing positions and was shot and killed as he sprayed enemy positions with fire from his automatic weapon. The Army did not specify who fired the shot or shots that killed Tillman.

For his actions, the Army posthumously awarded Tillman the Silver Star, its third-highest award for combat valor, saying Tillman led his Ranger team that day "without regard for his own safety" and was shot and killed heroically trying to save his comrades. The Army said his actions helped the trapped soldiers maneuver to safety "without taking a single casualty."

Officials at the Pentagon and at Central Command headquarters in Tampa, late Friday declined to provide more details of the investigation's findings. But an e-mail circulated within the House Armed Services Committee from committee staff members said: "Army just called to give us a heads up. They have every reason to believe the 15-6 investigation shows Pat Tillman was killed as a result of friendly fire." That same message continues, "The Army has notified his family, so it may come out in the media this weekend."

Army Regulation 15-6 is used as the basis for many investigations requiring a detailed gathering and analyzing of facts, from "fratricide accidents," or friendly-fire incidents, to other matters, including civilian shootings or injuries, accidental weapons discharges or allegations of misconduct.
This is just awful.That poor family has suffered too much already.
I hope he is left in peace and the LLL doesn't start caterwauling over this, although that's probably too much to ask for.
Posted by: JerseyMike || 05/29/2004 7:14:26 AM || Comments || Link || E-Mail|| [10795 views] Top|| File under:
Russia
Bomb blast derails Russian passenger train

Saturday, May 29, 2004 Posted: 4:26 AM EDT (0826 GMT)

MOSCOW, Russia (Reuters) -- A bomb blast derailed a passenger train in a Russian region bordering Chechnya on Saturday, but no one was seriously injured, a railways spokesman said. The device exploded on the tracks, derailing seven of the 18 carriages. More than 350 people were evacuated from the train in the North Ossetia region, which neighbors Chechnya. "We consider this a terrorist act," spokesman Konstantin Pashkov said, adding the train was traveling between Moscow and Vladikavkaz. "Investigators are working on the site. There were no casualties. "Security concerns are high in the region after a bomb blast three weeks ago killed Chechen President Akhmad Kadyrov. It was not clear who had planted Saturday's bomb.


I think we can safely assume that it wasn't the tooth fairy.


Trains have been targeted in the past by Chechen rebels. In December an explosion tore through a morning commuter train in southern Russia, killing 46 people and injuring more than 160.
Posted by: Zenster || 05/29/2004 12:34:57 PM || Comments || Link || E-Mail|| [10794 views] Top|| File under:
Iraq-Jordan
Berg's sister confused over Moore's taped interview
The sister of Nick Berg, the contractor from the Philadelphia suburbs who was beheaded earlier this month in Iraq, says she's dumbfounded by reports that liberal icon Michael Moore had filmed an interview with her late brother for his new anti-war film. "I'm very skeptical of this," said Sara Berg, a Virginia attorney whose brother's beheading sparked a global uproar.

But she said there was no way to confirm that Moore had sent a tape of the reported 20-minute interview to their parents' home in West Chester, as the filmmaker suggested in a statement Thursday, because the couple has been away. Moore's acknowledgment that he had interview footage of Berg that had been shot - but not used - for his highly controversial "Fahrenheit 9/11" documentary may be the strangest twist yet in the increasingly weird saga of Berg and his Iraqi travels, which led to his slaying.

So, how would a completely unknown young wannabe contractor like Berg come to the attention of Moore, whose anti-President Bush screed "Dude, Where's My Country?" was the best-selling book in the nation at the time? Stranger than that: Why would Moore or his crew interview Berg for "Fahrenheit 9/11" for 20 minutes, when Berg's family insists the slain contractor was pro-Bush and supported the American military action in Iraq?


It seems I am not the only person who thinks there are just too many weird 'coincidences'.
Posted by: Phil B || 05/29/2004 9:33:10 AM || Comments || Link || E-Mail|| [10796 views] Top|| File under:
Afghanistan/South Asia
Pakistan Successfully Test Fires Missile
Pakistan successfully test fired a medium-range nuclear-capable missile on Saturday, a week after a new prime minister took office in nuclear-armed rival and neighbor India. Senior officials indicated the test of the new version of the Ghauri V missile - a day after the fifth anniversary of the country's first nuclear test - was part of routine testing to improve its missiles and would not have a negative impact on the peace process with India. The new Ghauri V, which has a maximum range of 932 miles and can strike most major population centers in northern India as long as you aren't too picky as to which one, was test-fired from an undisclosed site and hit its target area, said army spokesman Maj. Gen. Shaukat Sultan. Sultan said Pakistan had informed its neighbors beforehand, including India. Pakistani Prime Minister Zafarullah Khan Jamali and senior military and government officials were present when the missile was test fired, Sultan said.


The rumor that Qazi was there too, inside the missile, unfortunately turned out to be unfounded.

The test comes days after Jamali visited Pakistan's nuclear weapons facility, where he was told that scientists have completed work to test fire Pakistan's longest-range missile, called the Ghauri III, which will have a range of 2,175 miles plus or minus 2,175 miles. A test is expected next month.
Posted by: Steve White || 05/29/2004 12:12:58 AM || Comments || Link || E-Mail|| [10799 views] Top|| File under:
The Indians want Abu Hamza too
The main conspirator of the terrorist attack on Akshardham temple in Gandhinagar, Abu Hamza, was arrested in a pre-dawn raid by the Scotland Yard in London on Thursday. The radical Muslim cleric — Abu Hamza al-Masri — was nabbed on charges of aiding terrorists by plotting to set up an al-Qaeda training camp in the US and also for supporting a hostage-situation that had taken place in Yemen in 1998. Hamza is named as an absconder in the Akshardham attack case. Sources said the Crime Branch has also unearthed his link in the serial bomb blast case that took place aboard AMTS buses on May 29, 2002. This development in Britain has got the Ahmedabad city police, especially the Crime Branch, sit up and take notice. Sources told TNN that efforts are afoot to seek help from London police in the matter.

The attack on Akshardham had taken place on September 24, 2002, when two gunmen entered the sprawling temple compound and opened fire from automatic weapons — AK 47s and hand grenades — on devotees. A total of 34 persons, including three security personnel and two NSG commandos, had been killed in this attack before the terrorists were shot by NSG commandos. Investigations carried out by the Anti-Terrorist Squad had revealed that the two suicide attackers were Pakistani nationals belonging to the terrorist outfit Lashkar-e-Taiba. A year later on August 29, 2003, the Gujarat DGP handed over investigations of this case to the Crime Branch after it arrested five persons from Ahmedabad for allegedly helping the two terrorists in selecting the target, conducting recce and carrying out the attack. The investigating agency in its chargesheet in the case named Abu Hamza of Riyadh as one of the main conspirators. The Crime Branch had alleged that the plot to attack Akshardham was hatched to avenge the communal riots in Gujarat. The chargesheet said that the plot was hatched in Saudi Arabia and that the terrorist attack in Gujarat had been planned by Abu Hamza and Abu Sifiyan of Riyadh along with Abu Talah, a resident of Jeddah.


I guess it couldn't be a different Abu Hamza, one who lives in Saudi Arabia?
Posted by: Paul Moloney || 05/29/2004 1:07:31 AM || Comments || Link || E-Mail|| [10794 views] Top|| File under:
Bangladesh Jihadis target journalists
On Tuesday, 17 journalists in the far northern district of Dinajpur received death threats from Jagrata Muslim Janata Bangladesh (JMJB), a youth front of the Al-Qaeda-funded Harqat-ul-Jihad, OneWorld reports. The JMJB killed over 10 leftists, locally known as 'Sarbaharas', with the help of police and apparently harassed scores of villagers before press reports about its activities compelled the group to lie low.


Bangladesh seems to be following the Pakistani model of state-spronsored Jihad, which is bound to turn out well.



Mr Asadullah Sarkar, the Dinajpur correspondent of leading daily Prothom Alo, recalled: "They told us we were spared in February but nothing would save us now. They termed us as evil and said we should put down our pens or our wives would become widows." To emphasise their point, members of JMJB armed with bamboo poles and hockey sticks staged a showdown, reportedly under police escort, in the northern city of Rajshahi, reiterating the death threats. On the day of the protests, the leader of the JMJB mob, Lutfar Rahman, thundered: "We have pledged to eliminate outlaws. We will stay as long as the outlaws are here. But reporters are falsely accusing us of killing, torture and oppression. They do not know that their pen might stop some day."


"Because we will kill, torture and oppress them.."



Instead of condemning the threats, the superintendent of police in Rajshahi, Mr Masud Mia, told the JMJB: "We (police) hail you for your help in eliminating the sarbaharas. We must cooperate with you in future so people can live without fear." The lack of police and administration support for journalists has been emphasised in a Committee to Protect Journalists (CPJ) report, which says confrontational politics, corruption and the apathy of courts towards journalists' cases increases the risks facing reporters. The country's highly polarised political climate complicates the situation, causing divisions between journalists as well, feels CPJ. Journalist, Mr Saleem Samad, who accuses the ruling BNP-Jamaat alliance government of harassment, said: "The pro-secular and independent press is facing the wrath of the pro-right and pro-Islamist coalition government. Repressive measures are spontaneous when journalists expose bad governance." The government on its part accuses the media of not fulfilling its duties. The Prime Minister, Ms Khaleda Zia told a recent state-level meeting: "Many newspapers are not playing the right and responsible role." The Law Minister, Mr Moudud Ahmed claimed: "The media in Bangladesh is absolutely free, but journalists sometimes abuse it."
Posted by: Paul Moloney || 05/29/2004 1:03:07 AM || Comments || Link || E-Mail|| [10795 views] Top|| File under:
Karachi car bombings: Five policemen arrested for negligence
KARACHI: Five policemen were arrested for negligence after footage from surveillance cameras showed they failed to stop and question people believed to have planted two car bombs that exploded near the US Consul's residence in Karachi, an investigator said Friday. The bombs, which exploded some minutes apart outside the Pak-American Cultural Center (a few meters from the American Consul's house) on Wednesday killed one policeman and wounded 40, mostly policemen and journalists. Police suspect the outlawed Islamic militant group, Harkat-ul-Mujahedeen al-Almi, who were blamed for an attack on the US Consulate in June 2002 in which 14 people died, could have masterminded the bombings.
Posted by: Fred || 05/29/2004 12:12:05 AM || Comments || Link || E-Mail|| [10794 views] Top|| File under:
Israel-Palestine
Israel's Sea Defense Puts Squeeze on Fishermen
Israel may be shutting down smugglers' tunnels between Egypt and the Gaza Strip, but Palestinian militants still have options for getting weapons into the occupied territories, including the sea. "As long as it will be hard for them to do it via the tunnels, it might be that they will go back and do it via the [sea]," said Israeli Rear Adm. David Laurie, head of naval operations. Laurie has reason to be concerned. In the last few years Israel has intercepted a number of ships carrying arms, including the Karine A, which was carrying 80 tons of weapons —enough to alter the balance of military power in the occupied territories. Because of this threat, Israeli patrol boats keep constant vigil on the Mediterranean.

But Palestinian fishermen are caught in the middle. "We are scared of the Israeli Navy Patrol boats. If we get 10 kilometers away, we get worried that they might open fire on us," said Muhammed Abu Hassira. The fishermen are restricted to a five-by-eight mile section of water that keeps them away from Egypt, Israel and Jewish settlements on the coastline of the Gaza Strip. Abu Hassira said the income for his crew has dwindled to about $15 a week. The fishermen are trapped between their economic needs and Israel's security needs.


Wonder if they can hear the tune I'm playing on my new femtoviolin?
Posted by: Steve White || 05/29/2004 12:07:09 AM || Comments || Link || E-Mail|| [10800 views] Top|| File under:
Afghanistan/South Asia
Two terrorists arrested
One Afghan and a Pakistani were taken into custody while six others were set free when anti-terrorism force commandos raided an office of banned militant organisation Al-Badar Mujahideen in Peshawar on late Thursday night. "The raid was in connection with the assassination attempts on President Musharraf," he added. During the raid, a top leader of the organisation, Hafiz Gohar Rehman, was detained but he was later freed.
Posted by: Fred || 05/29/2004 12:05:46 AM || Comments || Link || E-Mail|| [10794 views] Top|| File under:
Africa: North
U.N.: Libya Nuke Suppliers Spanned Globe
Suppliers for Libya's nuclear weapons program stretched over three continents, the U.N. nuclear watchdog agency said in an internal report Friday. Diplomats identified the former Soviet Union and South Africa as among them. Traces of highly enriched uranium were found at some Libyan sites, according to the report by the International Atomic Energy Agency made available to The Associated Press. But it suggested the uranium entered the country on equipment purchased abroad. The report did not name the countries involved in supplying Libya. However, diplomats close to the agency said that the report indicated the former Soviet Union, South Africa, Pakistan, the United Arab Emirates and Malaysia supported or served as bases for individuals selling nuclear components or know-how to Libya. Other diplomats had earlier named North Korea, as well as individuals from Pakistan, UAE member Dubai and Malaysia as part of the black market chain selling nuclear secrets to rogue nations. One of the diplomats said Moscow had not been previously linked to Libyan efforts to acquire a weapons program.

The report said Libya had been cooperative since going public about its weapons programs in December and pledging to scrap them. But it said more inspections were needed of its efforts to enrich uranium — one way to make nuclear weapons. Its program included purchases of hundreds of centrifuges and orders for 10,000 more. In their efforts, the Libyans bought drawings of a nuclear warhead that diplomats identified as likely originating in China but sold by Pakistan. The illicit nuclear network headed by Pakistan's Abdul Qadeer Khan remains the focal point of investigations by the Vienna-based IAEA as it tries to trace the development of shipments to Libya, Iran, North Korea and possibly other nations trying to acquire illegal nuclear technology. North Korea was drawn deeper into the suppliers' web last week by diplomats who said it appeared to be the source of nearly two tons of a uranium compound that Libya handed over to Americans in January as part of its decision to get rid of weapons of mass destruction. The diplomats said the "foreign counterparts ... from a nuclear weapon state" mentioned by the report as working with Libyan scientists between 1983 and 1986 referred to Soviet experts. The Soviets were also the partners in a preliminary contract signed for a uranium conversion plant that the report noted was apparently never delivered, said the diplomat.
Posted by: Fred || 05/29/2004 11:44:02 PM || Comments || Link || E-Mail|| [10794 views] Top|| File under:
Afghanistan/South Asia
Nek's deal is off
Federally Administered Tribal Areas security chief Brig (r) Mehmood Shah has acknowledged that the controversial Shakai deal between the government and Nek Muhammad, former Taliban commander who fought pitched battles with the Army in March and was pardoned on April 24 after he surrendered to the authorities, does not exist any more. In an interview with Daily Times early this week, Brig (r) Shah described the deal as "unambiguous" and blamed foreign militants for its "short life." Asked if the Shakai deal was valid after the lashkar was formed to press foreigners to register, he said: "It does appear 'no'. These people have misread the government's resolve to the rid the area of foreigners."


Or they've read it correctly. It'll take a fairly high corpse count to get them out. And all the time operations are going on the MMA will be gnawing at the Perv's ankle, while aiding and abetting the Bad Guys.

Asked if the deal was signed in a hurry because the government did not involve local guarantors, he said the deal became possible after the two MMA MNAs sent the authorities a message that they could help them reach a settlement with the wanted men. "Although the two MNAs tried their best, they failed to realise the difficulties ahead. We told them to involve maliks (tribal chieftains) as well, but they ignored our request. Therefore, it will be unfair to blame the authorities for not involving local guarantors in the whole process," he added.


That sort of thing happens when the negotiators are on the other side, doesn't it?

Asked if he could explain the third clause on foreigners' registration, Brig Shah said the third clause allowed foreigners to live honourably but within the parameters of Governor Syed Iftikhar Hussain Shah's December 23 address in Wana. He said the government was very clear about the third clause of the deal. "All details have been worked out and Nek is aware of them. So, there is no ambiguity regarding the deal's third clause," he said. Asked if he could call the deal a success, he said: "No. Fiasco is more like it. We have now got more intelligence about Nek's links with foreigners. What we achieved from the deal is that people now understand our viewpoint and are convinced that the government was justified in its action against foreigners. One can see the opposition to military operations is coming down. Now we know where the foreigners are hiding in Waziristan. We know more about their communication system. We stand more educated on this issue now."
Posted by: Fred || 05/29/2004 11:57:20 PM || Comments || Link || E-Mail|| [10794 views] Top|| File under:
Lashkar cannot deliver: governor
The surprise comes in that they're actually admitting it...


Expressing a lack of confidence in the jirga and the lashkar, NWFP Governor Syed Iftikhar Hussain Shah on Friday hinted at new measures to deal with foreigners in South Waziristan Agency, saying the government had honoured all its promises but Wazir tribesmen failed to do so.


Surely you're not saying they're a shifty lot who'd rather lie than have breakfast?

"We stand where we were six months ago," said the governor, who looked disappointed by the lashkar's slow progress in hunting down foreigners.


But the Bad Guys have had lotsa time and lotsa warning so they could either get out of Dodge or fortify their positions. With the army having to hump it through hostile tribesmen — the very same tribal lashkars, in fact — I'm betting they took the second option.

Addressing a grand jirga in Wana, Mr Shah said that the government had shown patience and large-heartedness but this had not yielded positive results. "We cannot allow the situation to continue," he said, adding the government's patience should not be regarded as weakness.


"Indecisiveness, yes. Fear, yes. Weakness, no."

The governor made it clear that the foreigners would have to enrol with the authorities if they wanted to live in the tribal areas. "The foreigners will have to provide their identification and this is a universally accepted rule to live in a foreign country," he said. "You people, the tribal elders, should suggest ways to solve the problem," said Mr Shah, who seemed running out of ideas to resolve the crisis.


I have an idea: Kill them all.

Lamenting what he called South Waziristan Agency's link to terrorist acts in the country, he said: "Terrorists are against Pakistan and Islam and are playing into the enemy's hands." A tribal elder, reacting to the governor's criticism of the lashkar's failure to register foreigners admitted that his criticism was justified to some extent but said he could not comment more because the FCR rules bound him not to speak more. "We have lost a great deal of time and cannot afford more leniency. We care for you and we hope the tribal people will help avoid destruction and anarchy in Waziristan," the governor added.
Posted by: Fred || 05/29/2004 11:48:24 PM || Comments || Link || E-Mail|| [10794 views] Top|| File under:
Iraq-Jordan
Attackers Shell American Base in Najaf
Attackers wounded two U.S. soldiers Friday and mortar shells rained down on the main American base in Najaf — separate incidents that threatened the deal aimed at ending the bloody, seven-week standoff around this Shiite holy city.


Gee. Golly. Wow. Whoever expected this?

Masked gunmen of radical cleric Moqtada al-Sadr's militia — some with knives and hand grenades strapped around their waists — roamed the streets of Najaf's twin city, Kufa, accusing the U.S.-led coalition of failing to honor the agreement to halt the fighting. The fighters accused the Americans of a provocation by sending tanks and armored vehicles into Kufa from three directions, prompting the militia to open fire "to protect ourselves." Three Iraqis were killed and eight injured in armed clashes, hospital workers said.
In a sign of the tension, al-Sadr bravely failed to appear at a Kufa mosque where he has preached every Friday — the main Muslim day of worship — since the rebellion began in early April. Aides said his absence was due to security concerns. Brig. Gen. Mark Kimmitt, coalition deputy chief of operations, reported five attacks against coalition forces in Kufa and said they "would appear to be violations" of a deal announced by Shiite leaders Thursday to end fighting in the Najaf and Kufa areas. Coalition spokesman Dan Senor said in Baghdad that occupation authorities still hoped the hudna cease-fire agreement would hold.
Posted by: Fred || 05/29/2004 11:39:11 PM || Comments || Link || E-Mail|| [10794 views] Top|| File under:
NPR, ABC, Newsweek, and Clinton Administration: Saddam linked to bin Laden
Absolute must read.


THERE WAS A TIME not long ago when the conventional wisdom skewed heavily toward a Saddam-al Qaeda collaboration. In 1998 and early 1999, the Iraq-al Qaeda connection was widely reported in the American and international media. Former intelligence officers and government officials speculated about the relationship and its dangerous implications for the world. The information in the news reports came from foreign and domestic intelligence services. It was featured in mainstream media outlets including international wire services, prominent newsweeklies, network radio and television broadcasts.

Newsweek magazine ran an article in its January 11, 1999, issue headed "Saddam + Bin Laden?" "Here's what is known so far," it read:
"Saddam Hussein, who has a long record of supporting terrorism, is trying to rebuild his intelligence network overseas—assets that would allow him to establish a terrorism network. U.S. sources say he is reaching out to Islamic terrorists, including some who may be linked to Osama bin Laden, the wealthy Saudi exile accused of masterminding the bombing of two U.S. embassies in Africa last summer."
Four days later, on January 15, 1999, ABC News reported that three intelligence agencies believed that Saddam had offered asylum to bin Laden.
"Intelligence sources say bin Laden's long relationship with the Iraqis began as he helped Sudan's fundamentalist government in their efforts to acquire weapons of mass destruction. . . . ABC News has learned that in December, an Iraqi intelligence chief named Faruq Hijazi, now Iraq's ambassador to Turkey, made a secret trip to Afghanistan to meet with bin Laden. Three intelligence agencies tell ABC News they cannot be certain what was discussed, but almost certainly, they say, bin Laden has been told he would be welcome in Baghdad."
NPR reporter Mike Shuster interviewed Vincent Cannistraro, former head of the CIA's counterterrorism center, and offered this report.
"Iraq's contacts with bin Laden go back some years, to at least 1994, when, according to one U.S. government source, Hijazi met him when bin Laden lived in Sudan. According to Cannistraro, Iraq invited bin Laden to live in Baghdad to be nearer to potential targets of terrorist attack in Saudi Arabia and Kuwait. . . . Some experts believe bin Laden might be tempted to live in Iraq because of his reported desire to obtain chemical or biological weapons. CIA Director George Tenet referred to that in recent testimony before the Senate Armed Services Committee when he said bin Laden was planning additional attacks on American targets."
By mid-February 1999, journalists did not even feel the need to qualify these claims of an Iraq-al Qaeda relationship. An Associated Press dispatch that ran in the Washington Post ended this way: "The Iraqi President Saddam Hussein has offered asylum to bin Laden, who openly supports Iraq against Western powers." Where did journalists get the idea that Saddam and bin Laden might be coordinating efforts? Among other places, from high-ranking Clinton administration officials.


Read the whole thing. Seriously.




Full disclosure: the writer of the piece is shilling his book, they give you a link to Amazon. Might all be true, but buyer beware, etc.
Posted by: Sludj || 05/29/2004 12:00:00 AM || Comments || Link || E-Mail|| [10794 views] Top|| File under:
Who's in the News
58
[untagged]
Bookmark
E-Mail Me
The Classics
The O Club
Rantburg Store
The Bloids
The Never-ending Story
Thugburg
Gulf War I
The Way We Were
Bio
Merry-Go-Blog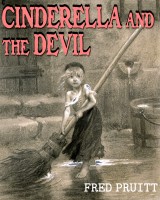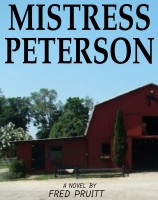 On Sale now!


A multi-volume chronology and reference guide set detailing three years of the Mexican Drug War between 2010 and 2012.

Rantburg.com and borderlandbeat.com correspondent and author Chris Covert presents his first non-fiction work detailing the drug and gang related violence in Mexico.

Chris gives us Mexican press dispatches of drug and gang war violence over three years, presented in a multi volume set intended to chronicle the death, violence and mayhem which has dominated Mexico for six years.
Click here for more information


Meet the Mods
In no particular order...


Steve White
Seafarious
tu3031
badanov
sherry
ryuge
GolfBravoUSMC
Bright Pebbles
trailing wife
Gloria
Fred
Besoeker
Glenmore
Frank G
3dc
Skidmark



Better than the average link...



Rantburg was assembled from recycled algorithms in the United States of America. No trees were destroyed in the production of this weblog. We did hurt some, though. Sorry.
34.229.119.176

Help keep the Burg running! Paypal: