-Short Attention Span Theater-
"Silly Rabbit"
OK, way off topic, but after you see "Kill Bill", you'll never hear those words without a chill running down your neck:


IT'S SO, so wrong. And that's why you love it. What could be more satisfying to watch than Uma Thurman plunging a blade between her opponent's ribs? Is there any greater pleasure in life than the sound Lucy Liu makes as she glides across a conference table in order to swiftly decapitate the guy that dissed her? Could Uma be any more deliciously dirty as she bends a teenage boy over her knee to spank his sorry ass with a 25-inch Samurai sword?


I give it five stars!!
Posted by: Steve || 10/14/2003 1:13:51 PM || Comments || Link || E-Mail|| [299 views] Top|| File under:
Model airplane crosses the Atlantic
For those of you still contemplating building your own cruise missiles in the garage...


He may be legally blind and partially deaf, but 77-year-old Maynard Hill can still perform miracles with balsa and glue: In August the retired engineer stunned the hobby world by building the first model airplane to cross an ocean. The Spirit of Butts Farm sailed from Newfoundland to Ireland in 38 hours and 52 minutes, shattering world aeromodel records for flight time and distance. Strict rules set by the Switzerland-based Fédération Aéronautique Internationale demand that a model weigh no more than 11 pounds. So Hill and his 12-man team spent five years developing a miniature satellite-guided autopilot capable of navigating the Atlantic. Even more daunting was how to fly 1,888 miles on less than a gallon of fuel, which was all Spirit's tank could hold and still make weight. Hill started by swapping out the stock carburetor in his four-stroke, 10cc engine for a smaller one that sucked less gas. He then wired the engine with an electronic ignition and spark plug capable of burning Coleman lantern fuel, which explodes with more gusto than the Glo fuel most hobbyists use, he says. Another fuel-saving trick: Hill tuned Spirit's engine to putter along at an average 49 miles per hour. The result? "A typical model engine can go for 10 minutes on 12 ounces of fuel," Hill says. "Mine can go for about six hours."


I think there were more details in the print version. Regardless there is a good pic at the link as well.
Posted by: Dar || 10/14/2003 1:08:06 PM || Comments || Link || E-Mail|| [359 views] Top|| File under:
German man charged with teaching dog to give Hitler salute
Hat tip: Drudge. Edited for brevity.


A German man is to appear in court charged with teaching his dog to give the Hitler salute. The black sheepdog-mix, named Adolf, has been taught to lift his right front paw up straight in the salute on command. Police were called to the scene in Berlin when Roland T, 54, shouted at passers-by last year. When a patrol arrived, he allegedly showed them the trick he had taught his dog, gave the salute along with Adolf, and shouted: "Sieg Heil." Now he has been charged with using symbols of unconstitutional organisations. If found guilty, he faces up to three years in prison.


"Great goose-stepping greyhounds, Batman, what a diabolical scheme!"
Posted by: Dar || 10/14/2003 9:55:56 AM || Comments || Link || E-Mail|| [362 views] Top|| File under:
Afghanistan
Details Of The Taliban "Great Escape"
From Jihad Unspun, so watch the spin:
More details are emerging about the jail break in the city of Kandahar, the birth place of

Taliban

. Jang, Pakistan's most respected Urdu daily have released details concerning the recent escape of 41 Taliban and high ranking prisoners from the prison in Kandahar. The escapees included the Minister of Defense for Taliban Mullah Aubaid Ullah and many other high ranking commanders. The deputy inspector general of Police for the region, General Mohammed Salam told reporters that more than 40 prisoners escaped by digging a tunnel under the walls of the compound. Salam acknowledged Mullah Aubaid Ullah as one of the escapees but declined to name the others.


"I can say no more"


Taliban spokesman Haji Abdul Lateef has also confirmed the report and said that among the escapees was also the brother of Mullah Aubaid Ullah, Mullah Abdullah, another high ranking Taliban official and a commander named Aziz Agham who mounted a number of successful attacks in the months before his capture earlier this year.


Is there more than one "Mullah Abdullah"? I seem to see that name alot.


A senior government intelligence official said that the escape may have been "an inside job" as five jail guards are currently unaccounted for however the Taliban could have taken them hostage in order to guarantee safe passage during their escape.


At least that's the story I'd tell if I was one of the five.


The governor of Khandahar Yousuf Pushtoon having declared the incident "a serious matter" has ordered a search of the entire province. Confirming the suspicion that the release of Taliban Foreign minister Mullah Wakil Mutawakkil could be linked to the escape, an official of the Afghan government confirmed that the government is looking into the possibility that Mullah Mutawakkil was linked to the escape. Afghan police say 20 of the escapees have been caught however other news reports contradict this. Considering only two of the escapees had been identified there is much speculation that this claim is nothing more than an effort by police to save face for the very angry governor and the Karzai government.


"Mahmoud! Round up 20 of the usual suspects, quick! And put another 21 on ice for later!"

In the aftermath of the escape, the government is also cracking down on suspected Taliban spies inside police and army units. The superintendent of the jail was instantly relieved of his job, while 10 other officials have been arrested.


Sounds like a good move, unless they manage to escape, too...

The Taliban prisoners were originally caught in the fighting in Zabul, and were to be delivered to the Americans and possibly shipped to the concentration camp at Guantanamo Bay, Cuba. One intelligence official said that the theory presented by government of the Taliban digging a tunnel under the jail was to hide the fact that it could not successfully guard one of the most important Taliban officials ever caught, namely Mullah Aubaid Ullah. The official said that in actual fact, twelve members of the elite Taliban Rapid Reaction Force, created when Commander of the Faithful Mullah Omar when he met recently with his regional corps commanders to revise strategy, attacked the base and ushered the Taliban officials out of the prison to safety.


Taliban Rapid Reaction Force? What, they the ones with the fast motorcycles?




So then, to cover up, the gummint hurry-churry, chop-chop, dug the tunnel we saw on the teevee this weekend. I knew it all along...

Government officials said the Friday night escape could not have been carried out without the assistance of guards. Taliban Commander, Mullah Sabir, was quoted by Gulf News as saying that the group paid bribes of 100,000 Afghanis ($2,000) to the prison authorities for each of the escapees however this report remains unconfirmed.


That sounds likely.




A lot more likely than the Elite Taliban Rapid Reaction Force descending upon the provincial jug and picking 41 prisoners to make off with...
Posted by: Steve || 10/14/2003 9:49:54 AM || Comments || Link || E-Mail|| [292 views] Top|| File under:
Hundreds of Afghan, U.S. Troops Raid Camp
Hundreds of Afghan troops backed by U.S. soldiers and helicopters attacked a suspected

Taliban

hide-out, killing at least four rebels and capturing eight others. One Afghan soldier was killed and five others were wounded. Jan Mohammed Khan, governor of the central Uruzgan province, said the captured Taliban appeared to be residents of Uruzgan and the neighboring province of Zabul. The raid started Monday in the Chaar Cheno district, an area about 90 miles northeast of Kandahar that is believed to be a Taliban stronghold, after troops surrounded the suspected camp, police chief Haji Mohammed Akhtar said. It was continuing Tuesday, but Akhtar gave no other details. "We will either kill or capture these Taliban," Akhtar said.


If you kill them, they can't escape from jail later.


A U.S. military spokesman at Bagram confirmed U.S. troops were involved in the raid in an e-mail. "Coalition forces in support of Afghan militia are engaged in combat operations against anti-coalition forces at this time," Col. Rodney Davis said. "We prefer not to say more while operations are ongoing."


"I can say no more"


On Monday, gunmen ambushed a vehicle carrying two Americans, but no injuries were reported. The attack occurred on a dirt road in the southern Zabul province when the Americans were en route to the nearby Ghazni province, said Haji Mohammed Ayub, police chief in Zabul. He did not disclose their identities and only said they were working on a road construction project in the area. "We know Taliban are behind these attacks," Ayub said. "They want to disrupt peace."
Posted by: Steve || 10/14/2003 9:03:09 AM || Comments || Link || E-Mail|| [273 views] Top|| File under:
UN gives more power to peacekeepers in Afghanistan
The United Nations Security Council has empowered the international peacekeeping force in Afghanistan, known as ISAF, to operate throughout the country. Until now, ISAF's mandate has been confined to in and around the capital, Kabul. Large areas of Afghanistan are unsafe with analysts saying half of the provinces are high risk. The resolution gives ISAF a broad mandate, leaving specific deployment decisions to NATO, which currently leads the peacekeeping force. NATO wants to send troops to several provincial towns, starting with a deployment of up to 400 German soldiers in the northern city, Kunduz. In the longer term, the alliance wants to create what are termed "islands of security" in other urban centres, however, critics say this is too little, too late.


Critics always say that, though, don't they?

Outside Kabul,

Hamid Karzai's

administration has little authority and almost every day, remnants of the

Taliban

carry out attacks.
Posted by: Fred Pruitt || 10/14/2003 00:41 || Comments || Link || E-Mail|| [263 views] Top|| File under:
Arabia
Clerics shaken by public anger at Saudi's religion cops
From World Tribune.com
Saudi clerics appear alarmed by the increased attacks on religious police. Leading clerics have appealed to Crown Prince Abdullah Bin Aziz to bolster support for the religious police in wake of street fights in several cities as well as attacks in the kingdom-controlled media. The clerics met with Saudi leaders and appealed to them to increase enforcement of Islamic law.
The religious police, termed the Commission for Promotion of Virtue and Prevention of Vice, has been termed brutal by leading Saudi columnists. In 2002, the police were blamed for the death of 15 female students who were prevented from leaving a burning building because they were deemed as improperly dressed.


That little tactical error will endear the religious police to the population!


Over the last month, Saudi journalists and witnesses have described arrests by religious police of married couples who were strolling in Saudi cities, Middle East Newsline reported.


"The brazen hussy!"
"And with her own husband, too!"

In September, religious police and bystanders clashed as officers tried to arrest young pedestrians. Last week, the governor of Mecca, Prince Abdul Majid, was called on to replace many of the religious police officers at the Grand Mosque. The mosque is the site of pilgrimage for millions of Muslims every year. Columnist Hissah Al Oun described the beatings of elderly women by religious police who patrolled the mosque. Al Oun said the Saudi and foreign pilgrims had been trying to find a seat closer to the house of worship when they were attacked.


Sounds like a group of thugs who have become a law unto themselves.


"The soldiers began kicking the women in their stomachs," Al Oun wrote. "Some fell down with their belongings scattered in all directions. Some of the soldiers even used their hands to push the women, an act that Islam strictly forbids."


Sensitivity training needed here.
Posted by: Alaska Paul || 10/14/2003 7:32:40 PM || Comments || Link || E-Mail|| [267 views] Top|| File under:
Saudi Police Fire Warning Shots At Human Rights Conference
Saudi police fired into the air during a rare demonstration Tuesday and arrested up to 50 protesters calling for greater reforms during the kingdom's first human rights conference. Police fired the warning shots to disperse the protesters and made the arrests, witnesses said. Authorities also set up roadblocks to prevent them from reaching the conference building, they added.


Still unclear on the concept, I see.




Looks like demand is greater than supply...
Posted by: Steve || 10/14/2003 2:26:46 PM || Comments || Link || E-Mail|| [258 views] Top|| File under:
Saudis Give Suspected Terrorists to U.S.
Saudi Arabia has handed over "more than three" American terror suspects to the United States, the interior minister said in remarks published Tuesday.


"More than three"? That's four or more, right?

Prince Nayef gave no details of their arrests, their identities or what they were charged with. "We ... handed to America the Americans wanted in cases related to the United States. They were handed over and they are more than three," Nayef was quoted as saying by the Saudi Press Agency. He did not say when the transfer occurred. Asked if the extradited Americans were wanted in terror cases, Nayef replied: "So it was said."


Hummm, "more than three" American terror suspects in Saudi. Wonder who they might be? (It goes without saying that they aren't going to give back anyone who can link Saudi to anything, right?)


Nayef also said the kingdom arrested four armed men near the border with Iraq on Monday. "We think they are wanted (suspects) because they were fleeing" Saudi Arabia, he was quoted as saying.


"I mean, if you want to leave the paradise on earth that is Saud Arabia, there must be something wrong with you."


Prince Nayef said those arrested near the Saudi town of Arar, close to the Iraqi border, might be wanted in the hunt for Islamic extremists.


Or not
Posted by: Steve || 10/14/2003 9:15:23 AM || Comments || Link || E-Mail|| [368 views] Top|| File under:
Two Asians, One Saudi Die in Bid to Clean Alrashid Mall Sewer
Two Asians and a Saudi suffocated while cleaning a sewer at the prestigious Alrashid Mall.


Dontcha hate it when that happens?

The accident occurred around 1.15 p.m. yesterday, when an Indian and a Pakistani member of the mall's maintenance team along with their Saudi supervisor attempted to clean the sewer. The Pakistani laborer climbed down the manhole first despite warnings from the mall's staff to wait until it was safe.


"Do not go in there!"
"Aw, it ain't nothin'! Why, my Uncle Abdullah once... Gasp!" [Thud!]

When the Pakistani fainted, his Indian colleague climbed after him, but he also lost consciousness.


"Mukkerjee! Don't do it!"
"I gotta save Mahmoud!"
"Why?"
"I dunno. I... Gasp!" [Thud!]

Maintenance officials say that normally workers wait before entering a sewage tank so that the gas has time to escape. "But these two did not follow the safety precautions," an official said. The Saudi supervisor then climbed down the manhole to rescue his two workers.


"Guys? Guys? Hey! Wake up!"

Mall officials, who by then had alerted the Civil Defense, asked him to wait, but he refused saying that any delay could cost the lives of his workers. Once in the sewer, he too collapsed.


"Gasp!' [Thud!] [Splash!]

The Civil Defense team was quick to respond and reached the scene shortly afterward, but by the time the three men were brought to the surface they had died.


"Ahmed! Biohazard gear and gaff hooks! Make it quick!"
"Right, chief!"
Posted by: Fred Pruitt || 10/14/2003 00:34 || Comments || Link || E-Mail|| [260 views] Top|| File under:
Britain
Rowan Williams: Terrorists can have serious moral goals
Some people actually think that the Archbishop of Canterbury is a serious thinker and theologian:
The Archbishop of Canterbury, Dr Rowan Williams, yesterday urged America to recognise that terrorists can "have serious moral goals". He said that while terrorism must always be condemned, it was wrong to assume its perpetrators were devoid of political rationality. "It is possible to use unspeakably wicked means to pursue an aim that is shared by those who would not dream of acting in the same way, an aim that is intelligible or desirable." He said that in ignoring this, in its criticism of al-Qa'eda, America "loses the power of self-criticism and becomes trapped in a self-referential morality."


Translation: the United States shouldn't fight against Al-Qaeda. It should realized that while terrorism, "must always be condemned," nevertheless Al-Qaeda and other groups like them can "have serious moral goals" as well as "an aim that is intelligible or desirable." If the US doesn't do that it "loses the power of self-criticism and becomes trapped in a self-referential morality" which presumably means that Americans will be "trapped" by the idea that killing innocent American men, women and children is a bad thing. Then there's this:




I'm really tired of the self-criticism thing. I'm ready to see piles of beturbanned corpses, and it won't bother me if they're hideously mutilated.

Dr Williams said that no government should act as its own judge on whether to launch military action against a rogue state. "Violence is not to be undertaken by private persons," he said. "If a state or administration acts without due and visible attention to agreed international process, it acts in a way analogous to a private person. It purports to be judge of its own interest."


Translation: on September 12, 2001, George W. Bush should have called for an emergency session of the UN Security Council and asked that body what it would permit the United States to do about the murder of 3,000 of its citizens. Which presumably means that we'd still be waiting for the sanctions on Afghanistan to take effect.




The USA, last I looked, was a sovreign state, not a "private person." As a sovreign state, to "provide for the common defense," it has a responsibility to judge its interests — most especially when it comes to protecting its citizens.
Posted by: Christopher Johnson || 10/14/2003 8:35:00 PM || Comments || Link || E-Mail|| [411 views] Top|| File under:
Europe
"Operation GMO" - New VRWC branch
Via Merde in France:
'You might not see things yet on the surface, but underground, it's already on fire.'- Y.B. Mangunwijaya
Just as the word spreads that the counterculture in France is pro-market and pro-American (article about Sabine Herold), Revue-politique.com has forwarded me the following statement about the 'Operation GMO' demonstration announced for 2 November (very quick English translation by 'Merde in France'):
The increasingly likely presence of American media groups, including one major TV network, as well as support for this demonstration from several French politicians that spoke out in favor of America's operations in Iraq, are making for a nice autumn season for France's libertarians and republicans. For some political figures, the coming together of the libertarian and republican camps is giving rise to an authentic hope that a large French libertarian-republican political current could absorb the up and coming elements of the French right as Chirac's gaullists, the remnants of the old Gaullist right which tried to stop its decline by forming the UMP, loses its strength.

For some, this political current, which distinguishes itself by its uninhibited positions on secularity in reaction to Islam's spread in Europe, is openly pro-Atlantic, federalist European, and clearly favorable to Israel's policies, could represent a new generation especially because it is building on two huge victories — the succesful demonstration on June 15 initiated by Liberté Chérie, and the development of a news web site running counter to French media, Revue-politique, read everyday by approximately 15,000 readers.

The age of the movements' leaders is also of interest to the political personnalities that are observing its emergence: almost all are in their 30s with a few 40 year olds. Independant, free, the decision to carry out 'Operation GMO' is not without a precise objective, the target is well designated: José Bové and all he stands for, and beyond him a break with the Chiraco-Gaullism now on its last legs. The 'next generation', the new right, the label doesn't matter, Liberté Chérie and Revue-Politique are leading the charge.
LFM, will you be one of our spies???? Or you could be like brain-terminal.
Posted by: Anonymous || 10/14/2003 12:43:19 PM || Comments || Link || E-Mail|| [287 views] Top|| File under:
Ramstein Air Base move 'won't happen'
Can you feel the ground shifting under your feet? The Germans can...


Closing the US air force base at Ramstein in Germany is "inconceivable" and is "not going to happen", the commander of Nato forces said. Marine General James Jones, who also commands US forces in Europe, said the nucleus of irreplaceable forces will remain where they are, including Ramstein Air Base, which lies about 140 kilometres southwest of Frankfurt. "It is inconceivable to me — and anyone else — that you would close Ramstein and move it 500 kilometres to the east and rebuild it," Jones told reporters at the Pentagon. "That's simply not going to happen."

The Pentagon is reviewing the placement of US forces around the world in an effort to determine if they could respond to a crisis more quickly from different locations. The US military has already been expanding into Eastern European nations, and concerns have arisen in Germany that the Americans will shrink their longstanding presence in the country because of the disagreement between Washington and Berlin over the war in Iraq. "The centre of gravity in Europe is still in Western Europe — that's where the structures are, that's where the majority of our own US bases are — but the centre of activity is clearly shifting," Jones said.

There were also concerns the US Army's 1st Armored Division would go to the United States rather than return to its base in Wiesbaden when it leaves Iraq, which would hurt the region's economy. Jones said the military, out of concern for the soldiers' families, has recommended that all of the divisions in Iraq return to their original base before any decisions are made regarding the US military presence in Germany. The Pentagon has also not reached any final conclusions on what the US military "footprint" abroad will be in the future. "This is still a pre-decisional time that we're in in terms of what the future European footprint might look like, what the future Pacific footprint might look like," he said.
Posted by: Seafarious || 10/14/2003 11:13:54 AM || Comments || Link || E-Mail|| [276 views] Top|| File under:
Fifth Column
Foggy Bottom's Friends
Major EFL and via Brothers Judd:


(Editor's note: This is adapted from , "Dangerous Diplomacy: How the State Department Threatens American Security," which you can buy from the OpinionJournal bookstore.)

The date was April 24, 2002. Standing on the runway at Ellington Air Force Base in Houston, the cadre of FBI, Secret Service and Customs agents had just been informed by law-enforcement officials that there was a "snag" with Crown Prince Abdullah's oversized entourage, which was arriving with the prince for a visit to George W. Bush's Western White House in Crawford, Texas. The flight manifest of the eight-plane delegation accompanying the Saudi would-be king had a problem. Three problems, to be exact: One person on the list was wanted by U.S. law enforcement authorities, and two others were on a terrorist watch list.

This had the potential to be what folks in Washington like to refer to as an "international incident." But the State Department was not about to let an "international incident" happen. Which is why this story has never been written--until now....


The Middle East Institute, officially on the Saudi payroll, receives some $200,000 of its annual $1.5 million budget from the Saudi government, and an unknown amount from Saudi individuals--often a meaningless distinction since most of the "individuals" with money to donate are members of the royal family, which constitutes the government. MEI's chairman is Wyche Fowler, who was ambassador to Saudi Arabia from 1996-2001, and its president is Ned Walker, who has served as the deputy chief of Mission in Riyadh and ambassador to Egypt.

Also at MEI: David Mack, former ambassador to the United Arab Emirates and deputy assistant secretary for Near Eastern affairs; Richard Parker, former ambassador to Algeria, Lebanon, and Morocco; William Eagleton, former ambassador to Syria; Joseph C. Wilson, career foreign-service office and former deputy chief of mission in Baghdad;
---



So, Joe, who do you know???? This is getting curiouser and curiouser.
Posted by: Anonymous || 10/14/2003 1:46:08 PM || Comments || Link || E-Mail|| [256 views] Top|| File under:
Susan Sontag assails US ambassador
Left-wing U.S. author Susan Sontag criticised the US ambassador to Germany, Daniel Coats, on Sunday for failing to attend a Frankfurt ceremony where she received a prestigious peace prize. "He should be here while a citizen of his country receives this prize," she told 700 German dignitaries in Frankfurt and a national television audience, "so that I could harrangue him and embarass him to his face."


He probably didn't come because he doesn't like you, Suzy...

Sontag, 70, who has criticized US wars from Vietnam to Iraq, said the ambassador had declined an invitation to the ceremony in June, directly after the award was announced. Coats' absence was a deliberate expression of the "ideological position" of the U.S. administration.


Ambassador Dan Coats apparently is aware of which country he represents... the United Staes of America and its President, George W. Bush.


Sontag, who has written both novels and essays, referred in her acceptance speech to US Defence Secretary Donald Rumsfeld's attack on "Old Europe" earlier this year, when France and Germany led opposition to US intervention in Iraq. "We cannot do without the old," said Sontag,


"I mean, look at me! I'm old."

a sceptic who enraged Americans after the September 11 attacks by writing, "Whatever may be said of the perpetrators, they were not cowards." Sontag however had been infuriated at the "inertia" of the European Union nations, when they refused to intervene militarily in the Balkans in the 1990s to prevent ethnic conflict.
You like Old Europe? Fine. Go hang out and sulk with all your amis Francopessimismes.


Bitch, bitch, bitch. With some people it's a verb. With others it's a noun...
Posted by: Seafarious || 10/14/2003 11:32:37 AM || Comments || Link || E-Mail|| [350 views] Top|| File under:
Iraq
Had me going there for a minute........
From MEMRI:
The independent weekly Al-Safeer discussed the issue of ethnic representation in new Iraqi institutions. It stated that "there are many demands that create obstacles on the way [to obtaining freedom]. There are those who impose themselves on the people, claiming that they are the majority, and that the others are [a] minority
 We, my brothers, when we want to build Iraq and strengthen the march of freedom, should use the criterion of competence and expertise in our selection [of administrators], otherwise we will be the losers
 The ethnicity issue in Iraq is a very serious one, which may splinter the country into small states, and this is what the Zionists want
"


Even when they get it right, they get it wrong......
Posted by: Mercutio || 10/14/2003 2:16:03 PM || Comments || Link || E-Mail|| [263 views] Top|| File under:
101st Bags Aso Hawleri, Senior Ansar al-Islam Member
U.S. forces in Iraq have captured a senior member of Ansar al-Islam. The capture of Aso Hawleri late last week in the northern city of Mosul has not been public announced. He was taken into custody by soldiers of the 101st Airborne Division. No other details were immediately available.


"I can say no more"


The official said Hawleri is thought to be the third-ranking official in Ansar al-Islam, most of whose leaders were believed to have fled their stronghold in northern Iraq before U.S. forces invaded in March.


Moved to guest lodging in Iran.


U.S. and Kurdish forces destroyed the group's main base in the early weeks of the war. Ansar had taken control of a slice of the Kurdish-controlled area near the Iranian border, enforcing a version of Islam only slightly less stringent than the Taliban in Afghanistan. Their mountain strongholds were in an area not controlled by Iraqi government forces.


That's AP speak for "Saddam had no connection to terrorists".


The Kurdish-Arab extremist group carried out suicide bombings, car bombs, assassinations and raids on militiamen and politicians of the secular Kurdish government, killing scores of people over the last two years. U.S. officials say Ansar sent about a dozen people through al-Qaida camps in 1999 and 2000 and experimented with biotoxin ricin in 2002.


It was Ansar that gassed the dog in the video.


In late August, Gen. John Abizaid, commander of all forces in Iraq, told reporters that elements of Ansar al-Islam had migrated south into the Baghdad area, presenting an increased terrorist threat. It remains unclear whether Ansar has played a role in any of the recent terror-style bombings in Iraq, including the Aug. 19 bombing of the U.N. headquarters in Baghdad that killed 22 people.


Hard to say, car bombers are a dime a dozen.


Ansar's top leader, Mullah Krekar, was taken into custody in the Netherlands in September 2001 and is now in Norweigan custody, according to U.S. officials.


Well, he's living in Norway, at any rate.
Posted by: Steve || 10/14/2003 12:03:27 PM || Comments || Link || E-Mail|| [287 views] Top|| File under:
Suicide bomber at Turkey's Iraq mission
A suicide bomber killed himself and wounded two people when his car exploded outside the Turkish embassy in Baghdad, the U.S. military says.

Colonel Pete Mansoor said a car was driven towards the entrance of the heavily-fortified mission. It blew up, killing the driver and wounding one Turk and one Iraqi.

Turkey's parliament last week agreed to send troops to join American and other foreign troops trying to stabilise Iraq after the invasion that toppled Saddam Hussein in April.

U.S. troops sealed off the area around the embassy with razor wire and turned journalists away as ambulances and a fire crew rushed to the scene.

An angry crowd gathered nearby, and Iraqi police fired into the air to disperse them.

Iraqi guerrillas have attacked U.S. troops and foreign and Iraqi targets seen as linked to the U.S.-led occupation of the country.

A Turkish foreign ministry official in Ankara condemned the attack. "Just like the attack on the United Nations, this attack shows the security situation in Iraq is terrible," the official said.

"Allies of the United States must move quickly to help stabilise the country," the official added.

Posted by: tipper. || 10/14/2003 10:59:14 AM || Comments || Link || E-Mail|| [259 views] Top|| File under:
Iraqi Shiite Factions Clash in Karbala
EFL:


Rival Shiite Muslim factions clashed overnight in this holy city, and several people were killed or injured, witnesses said Tuesday. Iraqi police surrounded the offices of one of the faction leaders. The Karbala clash appeared to be part of a power struggle in the majority Shiite community between forces of firebrand cleric Moqtada al-Sadr, a strong opponent of the U.S. military occupation, and followers of religious leaders who have taken a more moderate stand toward the Americans.


Our "friend" al-Sadr has been pushing his luck.


The trouble started about 10 p.m. when al-Sadr's followers tried to take over the shrine of Imam al-Hussein, one of the principal religious sites in the city.


Bad move.


Witnesses said al-Sadr's forces and those loyal to Grand Ayatollah Ali Hussein al-Sistani, Iraq's top Shiite Muslim cleric, used small arms and rocket-propelled grenades during fighting that ended after sunrise. Al-Sadr's forces withdrew to another mosque where they were surrounded by police. Residents said that up to 10 people were killed and more than a dozen wounded, but the figures could not be confirmed. Police were refusing to talk to journalists, and the atmosphere in the city, located about 50 miles southeast of Baghdad, was tense. On Tuesday, about 50 Iraqi policemen surrounded al-Sadr's office in the al-Mukayam mosque. Dozens of members of al-Sadr's militia, the "al-Mahdi Army," were barricaded inside. Residents said police were rounding up al-Sadr's forces, arresting and beating some of them.


Goody, I'm liking the Iraqi police more and more.


U.S. and Polish troops set up checkpoints about a half-mile from major religious shrines and were carefully checking people for weapons.


Staying away from the "holy places" and letting Iraqi police handle it themselves.


In Najaf, where al-Sadr lives, aide Hassan Al-Garawi claimed the cleric's forces had taken control of Karbala and denied that al-Sistani's forces had resisted them. It appeared the comment was meant to avoid any conflict with al-Sistani, whose prestige and influence within the majority Shiite community far exceeds that of the youthful al-Sadr.


Maybe Grand Ayatollah Ali has also had enough of al-Sadr and will slap him down.


Meanwhile, about 100 people gathered at the main mosque in Fallujah, a Sunni Muslim city west of Baghdad, to demand the release of a cleric arrested a day earlier by U.S. troops. Sheik Jamal Shaker Nazzal had been an outspoken opponent of the U.S. occupation. The previously unknown "Hamza Platoon" handed out flyers to the crowd threatening more attacks on U.S. troops unless the cleric is released. "Sheik Jamal was arrested by the infidel American forces," the flyers said. "We warn the American forces and the Iraqi police of continuing to detain him ... we will respond to this dirty act with all our might."


"Yar, we be the Hamza Platoon, we bad!"
Posted by: Steve || 10/14/2003 9:25:20 AM || Comments || Link || E-Mail|| [276 views] Top|| File under:
Explosion Rocks Turkish Embassy in Iraq
A strong explosion rocked the area near the Turkish Embassy on Tuesday, but police sealed off the area and it could not be determined if the chancellery had been damaged. The private Turkish television station CNN-Turk reported that two people were injured in the blast and that windows were shattered. Turkish NTV television said the two were embassy employees. The blast came after Turkey's Parliament approved the deployment of Turkish troops in Iraq as part of a peacekeeping force sought by the United States. But many Iraqis sharply oppose any Turkish troops on the country's soil.


I guess when they said "No" they meant "No".


The blast occurred two days after a powerful car bomb exploded at the Baghdad Hotel, home to U.S. officials and members of the Iraqi Governing Council. At least eight people including the bomber were killed.


Fox is reporting this as another car bomb, developing.
Posted by: Steve || 10/14/2003 8:36:29 AM || Comments || Link || E-Mail|| [880 views] Top|| File under:
Baghdad residents support US presence
Majority of Iraqis still do not get how the evil aggressors are jeopardizing their country. "Pulling out" remains unpopular with the locals...
More than two-thirds of Baghdad residents would like to see US troops stay longer than a few more months, a poll says. But many still have sharply mixed feelings about their presence. The Gallup poll has found 71% of the Iraqi capital's residents felt US troops should not leave in the next few months. Just 26% felt the troops should leave that soon. But a sizeable minority felt there were circumstances in which attacks against those troops could be justified. Almost one in five (19%) said attacks could be justified, and an additional 17% said they could be in some situations. These mixed feelings from Baghdad residents come at a time when many in the US are calling for the troops to be brought home soon.


For illustrative purposes, we should be shown an opinion poll that has not revealed "mixed feelings".


When Gallup set out recently to poll residents of Baghdad on their feelings about the war, US troops and the future of their country, the biggest surprise may have been public reaction to the questioners. The response rate was close to 97%, with some people following questioners around the streets begging for a chance to give their opinions, said Richard Burkholder, director of international polling for the organisation. Almost six in 10 in the poll (58%), said US troops in Baghdad have behaved fairly well or very well, with one in 10 saying "very well". Twenty percent said the troops have behaved fairly badly and 9% said very badly. Six in 10 Baghdad residents said that within the past four weeks they had been afraid at times to go outside their homes during the day.
...We see again, for the upteenth time, how the brave international anti-warriors are not speaking for the "occupied" Iraqis, or the "imperialistic" US/coalition. Just who do they speak for? (No prizes)
Posted by: Bulldog || 10/14/2003 6:20:52 AM || Comments || Link || E-Mail|| [265 views] Top|| File under:
AP: 1/4 of U.S. Troops Lack Body Armor
WASHINGTON (AP) - Nearly one-quarter of the 130,000 U.S. troops in Iraq still have not been issued a new type of ceramic body armor strong enough to stop bullets fired from assault rifles. Delays in funding, production and shipping mean it will be December before all troops in Iraq will have the vests, which were introduced four years ago, military officials say.

Congress approved $310 million in April to buy 300,000 more of the bulletproof vests, with 30,000 destined to complete outfitting of the troops in Iraq. Of that money, however, only about $75 million has reached the Army office responsible for overseeing the vests' manufacture and distribution, said David Nelson, an official in that office.


Typical SNAFU.


Angry members of Congress have denounced the Pentagon. They say up to 44,000 troops lack the best vests because of the sluggish supply chain, significantly more than the Pentagon figure. Relatives of some soldiers have resorted to buying body armor in the United States and shipping it to their troops, congressional critics say.

The House version of an $86.7 billion Iraq spending bill passed last week would include $251 million for body armor and for clearing unexploded munitions, although it's unclear if additional money would speed up the process at this point. President Bush's original request included no more money for body armor.

The military's Interceptor vests, introduced in 1999, include removable ceramic plates in the front and back that can stop bullets such as the 7.62mm rounds fired by Kalashnikov rifles common in Iraq and Afghanistan. Older-model vests can protect against shrapnel and other low-speed projectiles but not high-velocity rifle rounds. Several soldiers serving in both countries have credited the Interceptor vests with saving their lives. Each vest and its plates weighs more than 16 pounds and cost more than $1,500.


Dang, must have some expensive dinnerware in there.


The shortfall in Iraq came because the military's need for body armor outstripped its ability to make and deliver the Interceptor plates, said Nelson, the Army's deputy product manager for outfitting soldiers. The Army already had boosted production to supply soldiers fighting in Afghanistan when planning for the Iraq war began in earnest last year, Nelson said. Production of the plates surged a year ago from about 3,000 per month to 6,000 to 10,000 per month, Nelson said. Current production is about 25,000 plates per month, and the Army is working to double that to 50,000 per month, he said.

``It's not a question of money, it's a question of capacity to manufacture these devices,'' the Joint Chiefs of Staff chairman, Gen. Richard Myers, told a Senate committee last month. ``We're making them as quickly as we can.'' Nelson said the Army originally hired three companies to make the plates: Armor Works LLC of Tempe, Ariz.; Ceradyne Inc. of Costa Mesa, Calif; and Simula Inc. of Phoenix.

The Army recently added three more companies to make the inserts, Nelson said: Point Blank Body Armor Inc., a division of DHB Industries, of Carle Place, N.Y.; ProTech Armored Products, a subsidiary of Armor Holdings Inc., of Jacksonville, Fla.; and ForceOne LLC, of Spruce Pine, N.C. To help meet the demand, all six companies also are making heavier versions of the bulletproof plates, which can be manufactured quicker and easier, Nelson said.

Posted by: Steve White || 10/14/2003 12:41:24 AM || Comments || Link || E-Mail|| [279 views] Top|| File under:
Iraqi oil minister escapes assassination
Iraqi Oil Minister Ibrahim Bahr Al-Uloom and an aide to Governing Council member Ahmad Chalabi escaped an assassination attempt in Baghdad hours after a deadly bombing in the capital, a council source said. "Bahr Al-Uloom and Nabil Al-Musawi, Chalabi's deputy on the Governing Council, were attacked in the Al-Mansur district at around 7:30 p.m. Sunday," the source said. "The two men were traveling in the same car in a five-vehicle convoy when the motorcade came under fire from a speeding car," he said.
Posted by: Fred Pruitt || 10/14/2003 00:37 || Comments || Link || E-Mail|| [271 views] Top|| File under:
Syria-Lebanon
Lebanon won't let Palestinians buy land
JPost Reg req'd


A bill which would have allowed Palestinians to buy property in Lebanon has been withdrawn, prompting accusations of racism and discrimination, the Arabic Aljazeera network reported.

An estimated 390,000 Palestinians live in Lebanon, half of whom live in UN hellholes camps.

On Monday any hopes of ever owning their own property were dashed when Lebanese Parliament speaker Nabih Berri withdrew draft legislation which would have lifted a ban on Palestinian refugees from owning property in Lebanon.

The current legislation forbids the acquisition of real estate by all non-Lebanese persons "who do not possess citizenship issued by a state recognised by Lebanon."


"or adequate false identification"


"[Berri] withdrew from the agenda the bill presented by 10 deputies which aimed to amend a text banning Palestinians from acquiring real estate," the dean of the house Kabalan Issa al-Khuri told Aljazeera.

"This subject is divisive among Lebanese," Berri said. "The acquisition by Palestinians of real estate would damage the Palestinian cause because that way the refugees would remain in Lebanon and never return to Palestine," he added.
"We really really don't want em...you know what happens to your property values when a UN Paleo camp is nearby?"
Lebanese Prime Minister Rafiq Hariri believes that the time was not right to grant Palestinians living in Lebanon such rights, but that the "unjust" ban would one day be lifted, the Arabic network reported.


When the fish is dead?
Posted by: Frank G || 10/14/2003 5:47:57 PM || Comments || Link || E-Mail|| [357 views] Top|| File under:
Middle East
Another technological advance.
From ScrappleFace.
(200310-14) -- A new cellular phone with global positioning technology will direct Muslim devotees toward Mecca for prayer, and Muslim fanatics toward Israeli bus stops and other large gatherings of "infidels".

Targeted at the Middle Eastern Muslim market, the GHD911 comes equipped with an electronic compass to direct the faithful toward Mecca. For a small additional charge, members of Islamic Jihad, Hamas, Al Qaeda and other social service organizations can get the Martyr-ola plug-in which directs the customer to the largest concentration of infidels within a 500 mile radius.

"Many of our customers live in desert areas where it's difficult to determine direction," said an unnamed spokesman for the manufacturer. "The GHD911 will allow them to effectively perform their two most important duties -- Salat, the five-times daily prayers, and jihad."

The phone also includes an animated tour of heaven, with realistic depictions of the dozens of virgins who await the shahid, or martyr. The GHD911 also features two "hot terminal ports" that can be wired to any device which requires a brief jolt of electricity triggered remotely.

"We're not sure what our fanatical customers will do with that feature, but our focus groups said it was essential," the spokesman said. "With the GHD911 we think we have invented the next wireless killer app."
Posted by: Atrus || 10/14/2003 4:24:18 PM || Comments || Link || E-Mail|| [265 views] Top|| File under:
Iran
Ledeen on the Mullahs
EFL to 25


Supreme Leader Ali Khamenei loudly proclaimed that the United States was entering an Iraqi quagmire (Vietnam metaphors are in great favor among the world's dwindling number of tyrants), but he and his regime seem rather deeper in the muck of late. It couldn't happen to a more worthy bunch, and it's especially gratifying to see Khamenei, Rafsanjani, and the other mullahcrats swinging in the wind, as world opinion turns against them.


Now let's see them twist in the wind à la Mussolini.


It is particularly satisfying to see this crowd of old white men humiliated by intrepid women, one Shirin Ebadi — the unexpected recipient of the Nobel Peace Prize, the other Zahra Kazemi, a Canadian journalist — murdered last summer in the infamous prisons of the Islamic Republic because she dared to photograph the regime's thugs beating up student demonstrators.
"But Mr. Ledeen, you don't understand. Those students were in favor of giving the people power and the right to disagree."
"I understand that very well."
The Kazemi obscenity exposed the regime's basic characteristics, from its murderous attacks on those who try to tell the outside world the truth about the Islamic Republic, to its instant denial of any accusation or criticism, to its crafty routine of constantly-changing "explanations." As with earlier murders of its pro-democracy critics, the regime first denied that there was a murder at all ("she fell and bumped her head"), then admitted that something untoward had happened ("we are investigating"), then found someone to put on trial (most likely a convenient scapegoat). In the last two weeks, Iran has been sternly denounced by the European Union, and warned that if the mullahs' human-rights practices do not improve, the EU will invoke sanctions.


"The EU has threatened sanctions. Eek."


Would that our secretary of state were so outspoken.


If wishes were horses



The Kazemi affair was very embarrassing to the Islamic Republic, and the Nobel award to Ms. Ebadi was a slap in Khamenei's face. Just when the democratic opposition was floundering — the result of savage beatings, thousands of arrests and torture, and near-total abandonment by the feckless leaders of the West — the Norwegian committee sent a message of hope and inspiration: Do not despair, we are with you. All of a sudden, the Iranians see again that there are people in the West who understand their plight, and support their struggle. Ms. Ebadi is no mere symbol of resistance to tyranny; she is the real deal, having survived nine months in the horrific Evin prison in Tehran, and 25 years of isolation and oppression from the regime (she was a judge under the Shah, fired by Khomenei after the revolution of 1979, denied the right to practice law, and forced to scratch for a living as a school instructor). There will be monster celebrations when Ms. Ebadi returns with her medal later this year, and the regime will be hardpressed to justify further repression. She will be a dagger aimed at the regime's heart, and the mullahs will feel the first pricks of the dagger's point right away, as she has agreed to represent the Kazemi family in legal action against the regime.


"Gulp!"
Posted by: Atrus || 10/14/2003 3:36:18 PM || Comments || Link || E-Mail|| [273 views] Top|| File under:
Home Front
Weapons stockpile found in home of dead Florida gun dealer
Some residents of a central Florida neighborhood remain evacuated this morning -- because police investigating the murder of a local gun dealer found hundreds of military weapons and bombs inside his house. Scott Quinn was found dead by his girlfriend early yesterday at his Sanford home. Police say they found more than 400 weapons, including live bombs, neatly stacked in the bedroom.


That's a little excessive, even by Afghan standards.


About ten area homes remain evacuated because of fears the bombs might explode. Military experts are expected at the scene this morning to continue going through the weapons and explosives. Several of the more dangerous pieces were taken to a landfill to be detonated. Investigators say Quinn was murdered but aren't releasing further details. An autopsy will be performed this week to determine the cause of death.


Florida, huh? Hummmmm.....
Posted by: Steve || 10/14/2003 1:53:28 PM || Comments || Link || E-Mail|| [360 views] Top|| File under:
(Ex)General re-invents Peace Corps! Kennedys claim copyright violation!
"Clark Calling for Civilian Reserve Corps"
By NEDRA PICKLER, Associated Press Flack Writer

WASHINGTON - Democrat Wesley Clark says if elected president, he would create a corps of civilians who could be called up for service in national emergencies much like the National Guard.

Every American age 18 or older could register for Clark's civilian reserve, listing skills that could aid the country in a disaster. Registration is voluntary and would involve a commitment to serve any time for five years.


(I assume this actually means that they could be called up for a six month "tour" anytime during a five year window.)



In times of national emergency, such as floods, forest fires or terrorist attacks, the president would have the power to call to duty up to 5,000 civilian reservists. Tours would last as long as six months. Congress could authorize more to be mobilized.

Civilian reservists also could be sent overseas for jobs like reconstruction in Afghanistan and Iraq.


($100/mo and all the bullets you can catch!)



Those who are called to duty would receive health care, a stipend, and the right to return to their jobs when their service is completed. Clark spokeswoman Kym Spell said the program would cost about $100 million a year and would be part of the Department of Homeland Security.

In a speech prepared for delivery Tuesday at New York's Hunter College, Clark said the reserves "will reinvigorate America's ethic of service, tap the vast reservoir of skill, generosity, and energy that is the American people, and call millions more Americans to duty."


(yadda yadda)



Clark, a retired four-star Army general, also called for an expansion of the AmeriCorps national service program created by President Clinton.


(Bill oughta sue too...)



Clark's speech is the first of four that he will give over a month outlining his campaign agenda. Others will focus on health care, the economy and national security.


(Coming soon to a Lefty University near you!)
Posted by: mojo || 10/14/2003 1:43:47 PM || Comments || Link || E-Mail|| [278 views] Top|| File under:
Dennis the Menace: Good Guys™ out, Patsies™ in!
You have to scroll down a ways. Hat tip LGF


And now, Dennis Kucinich:
I'm the only candidate who has a plan to get out of Iraq. We need to get the U.N. in and the U.S. out.


"We need to EXPERIENCE Sharia to know what it's like."


We have to bring our troops home. And I think that issue alone will cause many Americans to flock to my campaign when they see there's a real alternative to this endless spending of the resource of this country and waste of lives which the Iraq debacle has become.


"Not to mention the waste of funds that could be better allocated towards cowardice and appeasement."


I'm not only in favor of ending the occupation, but stopping the waste of our tax dollars and bringing our troops home, the American people will be aware that they do have a choice.
The choice to get you a job flipping burgers.
Here Dennis stops the pundit resumes.
Khurshid Mahmud Kasuri was wrong. People are that unrealistic, and one of them wants to be President!


Does anyone know what the term for an allergic reaction to brain tissue is?
Posted by: Atrus || 10/14/2003 1:43:02 PM || Comments || Link || E-Mail|| [268 views] Top|| File under:
Korea
Another DPRK Scientific Breakthrough!
Pyongyang, October 13 (KCNA) -- The Branch Institute of Construction and Building-Materials under the Academy of Sciences of the Democratic People's Republic of Korea has developed lagging materials with foam from plant-steeped water.


It's some type of thermal insulation, I guess. Looks like somebody discovered it while making grass soup.


Its heat conduction is 0.08 watt per meter kelvin. It does not break under the pressure of five mega Pascal. It has been widely used in the newly built factories, dwelling houses and stockbreeding farms including the recently face-lifted Yonggwang Street.


That's nice, Yonggwang Street was looking a bit shabby.


Its raw material is inexhaustible in the country.


We got plenty of grass!


Its production cost is low but the quality is good.


Quick, call the Nobel Committee!
Posted by: Steve || 10/14/2003 12:44:45 PM || Comments || Link || E-Mail|| [364 views] Top|| File under:
Iran
Tehran's nuke program aiming for a November test?
Excerpted from Michael Ledeen's latest column for National Review Online, dealing with the award of the Nobel Peace Prize to Shirin Ebadi.

Meanwhile, back in Foggy Bottom, the State Department continues to try to arrange some kind of modus vivendi with the mullahs. The latest back-channel negotiations have revolved around Iran's nuclear program, both because there is serious concern in Washington and because it would be very difficult for Secretary Powell to sell the American people on a rapprochement with Iran if Tehran were known to have developed nuclear weapons (remember that Rafsanjani declared, in December, 2001, that if Iran had an atomic bomb it would be used against Israel).


I'm not so sure that Secretary Powell is personally in favor of a rapproachment with Tehran--remember, it's his job to be the "dove," just as it's Rummy's job to be the "hawk"--but Ledeen is probably right about the feelings of some State department underlings. 'Scuse the interruption.


So, in addition to the formal talks between the International Atomic Energy Agency and the mullahs, the State Department dispatched a former Middle East correspondent of a leading American newspaper to talk to the Iranians. Today he will report near-total failure.


I doubt that anyone's surprise meter twitched.


The Iranians bluntly told him that the uranium-enrichment program will continue, that the United States is surrounded by enemies in Iraq, and if Washington increases the pressure on Iran there will be terrible consequences.

Some of this is bluster, but for the most part it is an honest statement of Iran's intentions. As reported here some weeks ago, the Iranians believe they now have all the necessary components for a nuclear bomb. The only question is how long it will take them to assemble and test it. Khamenei had hoped to be able to test an atomic bomb by the third week in October, but his scientific advisers recently told him they could not make that deadline. They are now aiming for November 4 or 5, the anniversary of the seizure of the American embassy in Tehran during the revolution.



Are they really this close? I've not seen this reported anywhere else; on the other hand, Michael Ledeen is really well plugged-in to what's going on in Iran.



There is another November date our leaders should take seriously: the 25th, the anniversary of the disappearance of the twelfth imam, and thus the most significant date in the Shiite calendar. Reports from Tehran suggest that the mullahs would like to celebrate that anniversary with a big-time terrorist attack against America.

Faster, please.



What he said.
Posted by: Mike || 10/14/2003 12:42:11 PM || Comments || Link || E-Mail|| [475 views] Top|| File under:
Middle East
Arafat criticized by acting PM manuvering for corpse position
EFL


Qureia repudiates Arafat's choice for acting interior minister
The new Palestinian premier on Tuesday publicly repudiated

Yasser Arafat's

choice for the powerful post of interior minister, escalating a bitter quarrel that has cast doubt on prospects for reviving a stalled U.S.-backed peace plan.


but sheds much light on the struggle to have the right allies when Arafats dies


The latest spat began when Arafat appointed longtime confidant Hakam Balawi as acting interior minister. But on Tuesday, after a meeting of the Palestinian National Security Council, Qurei was asked if Hakam Balawi was the acting interior minister. Qurei said, "No."


"Him? I don't even like him. Why should he be interior minister?"

"The National Security Council will take over the role of interior minister until the end of term of the interim government," Qurei added, indicating that the Arafat-led Council will temporarily be in control of Palestinian security forces.


It will be very important to have as much muscle as possible on post Arafat day.


Arafat reconfirmed Balawi's appointment Tuesday. "He (Balawi) is not interior minister, but acting interior minister," said Arafat at his Ramallah compound. Qurei had supported another candidate, Nasser Yousef, for the job, and his disagreement with Arafat over the position led to a fallout between the two.


Too bad Luca Brasi isn't available.
Posted by: mhw || 10/14/2003 12:28:18 PM || Comments || Link || E-Mail|| [264 views] Top|| File under:
Africa: West
Chuck alleges conspiracy
Former Liberian leader Charles Taylor alleged on Tuesday that unidentified enemies were planning to attack Nigerian peacekeepers in his country and put the blame on him. Taylor left Liberia in August to take up an offer of political asylum in Nigeria, but said he feared a plot to turn the people of his host country against him and persuade them to compel him to leave.


Oooh, a Evil Plan(tm).


"The strategy afoot is to orchestrate a scene whereby Nigerians and other soldiers serving in Liberia are brought in harm's way with armed combattants believed to be my loyalists, so as to attribute it to Charles Taylor," he said, in a statement.


He's talking about himself in the third party, clear sign of paranoia.


"It is their plan that at such a time, and God forbid, the people of Nigeria would then look at me with jaundiced eyes and consider me an enemy of the Nigerian people, thus exposing me to danger," he said. "They would consider me a terrible guest and react negatively toward me. This type of sinister orchestration now in the works is evident by constant statements associating me with disruption, unpeaceful and diabolical actions. All lies!"


"Lies! All lies! They're out to get me! An' I din't do nuffin'!"

Bwahahaha!! Our evil plan is working!


Many Nigerians are already opposed to Taylor's exile in a luxury villa in the southeastern city of Calabar. Nigeria's journalists' union and bar association have both called for the former warlord to be kicked out to face war crimes charges at a UN-backed special tribunal in Liberia's neighbour Sierra Leone. But President Olusegun Obasanjo, while warning Taylor not to interfere with developments in his homeland, has insisted the asylum deal was necessary to get him out of Liberia and restart a moribund peace process there.


Ollie wouldn't like to see the precedent set of a fellow head of state being handed over to a war crimes court. Y'never can tell what the future holds. Especially in Nigeria.

So Chucky is afraid that there are going to be attacks on Nigerians, and they will be blamed on him. I guess that means that we can expect attacks on Nigerians at any time. Might as well blame Chucky, I mean, we don't want to disappoint him.
Posted by: Steve || 10/14/2003 10:25:53 AM || Comments || Link || E-Mail|| [263 views] Top|| File under:
Syria-Lebanon
Report: U.S. investigating suspected Iraqi money stashed in Syria
American officials suspect government-controlled banks in Syria are holding up to three billion dollars in Iraqi assets looted by former leader Saddam Hussein, according to a report in Time magazine, due to be published Monday.


Sammy's 401K plan, I'll wager.


The magazine, quoting an unnamed senior U.S. official, said Washington has demanded Damascus return the money and is not satisfied with Syria's cooperation. The U.S. is eager to determine that the "money is not funding violence against Americans in Iraq, or being drawn down by regime officials and supporters," the report said. For months, Washington has quietly insisted that Damascus give up the funds, according to Time. U.S. Secretary of State Colin Powell made the demand during a meeting in Damascus in May with Syrian President Bashar Al-Assad, the magazine reported.


"Give it up, Bash, or I'll send in the IRS!"


Senior Syrian officials have been given the names of at least two suspect banks and provided with account numbers, the report added.


"Thanks, we were looking for those."


Meanwhile, Syrian army chief of staff Hassan Turkmani on Sunday expressed sorrow over the American stance which "directs false accusations against Syria, like supporting terrorism and holding it responsible for the escalation of the Iraqi resistance against the American forces."


Syria will hang on to the money while they wait and see which way the wind blows. They might give it back to the Iraqi government at some point to try and get back in their good graces, or it might disappear into young Bashar's retirement account.
Posted by: Steve || 10/14/2003 10:13:18 AM || Comments || Link || E-Mail|| [346 views] Top|| File under:
Middle East
Report: Mubarak's son survives assassination bid
Gamal Mubarak, the son of Egyptian President Hosni Mubarak, has recently survived an assassination attempt, while driving on the Cairo-Alexandria desert highway, the Islamic Media Monitor (Al Marsad) reported, citing Egyptian fundamental sources.
The London-based body said that in the course of the attempted assassination bid, Gamal's personal driver was wounded. It added the attempt took place when Gamal was on his way back from a tour in Alexandria. The report, however, did not provide details on the precise date of the failed attempt.
Furthermore, the report said, citing sources in Egypt, that Gamal survived the assassination attempt due to the armored vehicle he was driving in as well as the presence of armed body guards.


Armored limos and good bodyguards make all the difference.


The Islamic Media Monitor is headed by Yasser El Sari and has close contacts with Islamic movements in Egypt and other Arab states. After some two decades in power and currently in his mid-70s, Egypt's President Hosni Mubarak is widely suspected of grooming his 39 year-old son for succession. Gamal's name has often been mentioned in the public arena in this context.


Daddy Mubarak ain't gonna like this.
Posted by: Steve || 10/14/2003 9:56:27 AM || Comments || Link || E-Mail|| [262 views] Top|| File under:
Home Front
Controlling Falling Currency
The recent slide in the dollar ought to be a cause for rejoicing that the long-awaited rebalancing of the global economy is finally in train. But while the US currency's fall is long overdue, the manner in which it is happening gives some cause for concern that its correction will lead to a levelling down, rather than a smooth rebalancing, of the regional contributions to global growth.


I understand the concern about a 'leveling down' which is a byword for deflation, but mild deflation can have benefits for the U.S. manufacturing base, that is, what is left of it


The US has been the only engine of growth in the world economy for too long. The best solution would be for the dollar to fall gradually along with a pick-up in internally-driven growth in Europe and Asia. Changes in the relative growth of domestic demand, not the slow and uncertain shift of relative prices caused by exchange rate movements, should lead this rebalancing. However, there has been more action on currencies than on growth. The reference to flexible exchange rates in the recent Group of Seven statement in Dubai was widely seen as an innovation, sparking the dollar's latest sell-off. Yet the accompanying "agenda for growth", touted by the US and UK as a new commitment to structural reform across the industrialised world, was in reality a thin and unconvincing reiteration of existing aspirations.


This statement was a veiled reference to China's gamesmanship on currency rates, where they are trying to tie the yuan to a fixed US rate.


And while the Japanese have tested to destruction the failed idea that currency manipulations are an adequate substitute for economic reform, the upward pressure on the yen against the dollar is of no help in fanning the tiny sparks of growth to ignite a sustained recovery in its beleaguered economy. Above all, the swelling US current account deficit, driven by a fiscal deficit clearly out of control, makes the dollar's fall a risky business.


In one sense the author is right. Falling rates in the US will drive money out elsewhere, giving the US fewer imports and adding the threat of inflation. It will also have a positive effect on the US industrial base, making US exports cheaper.


The US administration's claim that the current account deficit was of little concern, reflecting merely investors' overwhelming desire to own high-yielding dollar assets, always looked unconvincing. Those investors are often Asian central banks manipulating currencies, not fund managers maximising returns. And they are financing the fiscal consequences of the Bush administration's irresponsible tax cuts rather than business investment splurges.


Growing revenue for government is irresponsible in itself, and given a choice, tax cuts will always have a positive effect on BOTH the economy and government revenues


The need to fund the current account deficit is dogging the dollar. Prices of Treasury bonds fell last week along with the currency. If the dollar's slide gathers pace, it could tip from a benign rebalancing into a dangerous spiral of a falling currency and asset prices.


My understanding of general deflation is that speculators are the ones who get hit the hardest. Almost no one else takes a real big bad hit from falling prices.


True, asset prices are showing some resilience. The Federal Reserve's insistence that it will keep interest rates low is helping to support Treasuries, at least at shorter durations. And US stocks, despite improbably lofty valuations, have so far proved largely immune to the dollar's slide. But precarious balances in financial markets have a way of collapsing suddenly. And if they do, the perils of the US administration conniving at a slide in the dollar while itself borrowing ever more dollars from increasingly reluctant investors will become starkly clear.


This is an unlikely outcome to a falling dollar. Bond rates going lower will hurt the current holders of bonds, but will also attract new players into the market. This dovetails nicely into the beginnings of the 2004 political season, I hope.
Posted by: badanov || 10/14/2003 9:33:16 AM || Comments || Link || E-Mail|| [296 views] Top|| File under:
Middle East
Palestinian caught with gun, knife in baby stroller
JPost - Reg Req'd; Remember this story the next time an "innocent Paleo" is killed accidently


Border Policeman arrested a Palestinian woman at the Hizma checkpoint north of Jerusalem on Tuesday after they found a knife and gun hidden in a baby stroller she was traveling with. The woman, 20, from the village of al-Azzariyah, east of Jerusalem, claimed that she accidentally took the weapons from the cab she was traveling in.


The tip-off was the baby hanging from the gun rack...

Meanwhile on Tuesday, IDF Paratroopers arrested a wanted Tanzim militant in the West Bank village of Kadum, west of Nablus. The man was reported to have hidden two explosive devices and a gun in his home garden.


"I bought em at Home Depot"




"'Spectin' a good crop of explosives this year, Mahmoud?"
Posted by: Frank G || 10/14/2003 8:02:48 AM || Comments || Link || E-Mail|| [265 views] Top|| File under:
IDF orders 15 Palestinians deported to Gaza Strip
JPost Reg req'd - sounds like better than these mooks deserve. I say kill em


OC Central Command Maj.-Gen. Moshe Kaplinsky signed deportation orders to the Gaza Strip Tuesday for 15 administrative detainees being held in Israeli prisons in Judea and Samaria.

The prisoners will be transferred to the Erez Crossing in the Strip where they will be held for 48 hours in order to give them time to appeal the directive.

The military issued such expulsion orders only once before, when it forced three relatives of Palestinian terror suspects to move from the West Bank to Gaza last year in hopes of deterring future attacks on Israelis.

The military did not identify the 15 detainees, who have already been moved to an army lockup in the Gaza Strip and have two days to appeal the decision.

Israel's Supreme Court later approved the practice, which has been denounced by human rights lawyers as a violation of international law. The Israeli government argues that expulsions, along with house demolitions, create an important deterrent against suicide bombings and other attacks on Israeli civilians.

Tuesday's decision affects 15 Palestinians held in so-called administrative detention, without charges or trial. The army said in a statement that the 15 were being held on suspicion they helped militants carry out attacks on Israelis, but that they were not directly involved and had "no blood on their hands."

They cleaned up



Daniel Reisner, the head of the military's legal department, said most were members of the Hamas and Islamic Jihad militant groups, and were suspected of being accomplices in attacks on Israelis. Reisner said they were not being tried because Israel feared its intelligence sources could be revealed in such proceedings.

snitched on by West Bank informants huh?



The military did not identify the 15 detainees, who have already been moved to an army lockup in the Gaza Strip and have two days to appeal the decision.

Palestinian Cabinet minister Arafat toady Saeb Erekat denounced the expulsion orders as a violation of international human rights conventions.


with which the Paleos have only intermittent knowledge


"It's a very dangerous step," Erekat told The Associated Press. "This is not an act of self-defense. This is an act that deserves the condemnation of the United States, the European Union and other members of the international community."


"Even the other planets in the Federation"




Posted by: Frank G || 10/14/2003 7:59:48 AM || Comments || Link || E-Mail|| [265 views] Top|| File under:
Africa: West
Transitional Goverment set to Take Power in Liberia
A temporary interim short-lived transitional government is set to take power in Liberia Tuesday to prepare for elections in 2005. Little-known businessman Gyude Bryant is about to be sworn in as the head of a new power-sharing government.


Less well known than his younger brother Kobe


Warring factions chose Mr. Bryant at peace talks in Ghana after former President Charles Taylor went into the doghouse exile in Nigeria. Mr. Bryant will take over for Interim President Moses Blah, who has served since Mr. Taylor's departure in August.


"Mr. Blah's term has been, well, ...unexceptional"


Rebel negotiator Moses Jarbo says he has full confidence in Mr. Bryant. "He comes in with a new perspective that is a business leader, someone who is not corrupted by all of the politics," observed Mr. Jarbo. "I think that all of us who are for peace in our country really believe that Gyude Bryant will take us to that next level."


"Arnold Schwarzenegger was unavailable, so we went with our second choice"


Mr. Bryant arrived in the capital, Monrovia, on Monday under the escort of U.N. peacekeepers now deployed in Liberia. Thousands of cheering Liberians greeted their next leader, chanting We want peace, after 15 years of nearly continuous civil war.


? ...strange chant...perhaps they meant "We want peace", after 15 years of nearly continuous civil war


Rebels say the war is now over and they have promised to start disarming right after the inauguration. Mr. Taylor issued a statement from exile in Nigeria, backing the peace process, and said the international community, which chased him from power, must now deliver for the good of Liberians.


Oh god, if Chuck's in favor it's not gonna work
Posted by: Frank G || 10/14/2003 7:50:25 AM || Comments || Link || E-Mail|| [266 views] Top|| File under:
Korea
KCNA: U.S. Abuse of United Nations under Fire
Pyongyang, October 13 (KCNA) -- Rodong Sinmun today in a signed commentary denounces the United States for getting more undisguised in its attempts to tighten sanctions and blockade against the DPRK and stifle it by force of arms through the United Nations. U.S. President Bush, addressing the UN General Assembly session some time ago, brought forward again "the issues of nuclear development and missile diffusion" by the DPRK and proposed drafting "a new resolution for checking dealings in weapons of mass destruction" and called upon all the UN member nations to support it.
Ha! Your disguise has slipped! We see right through your stifling and drafting! You said stuff a long time ago, and it was, uh, brought forward again! Ha! And you want support for it! Ha!
Lurking behind it is a heinous intention of the U.S. to use the UN as a leverage of realizing its policy for stifling the DPRK, the commentary says, and goes on

(and on and on...)

:
The adoption of a UN "resolution" on sanctions and blockade against the DPRK would be an open encroachment upon the sovereignty of the DPRK and, at the same time, a violation of norms of international law. The United Nations is not a tool for the U.S. military intervention and aggression and the UN member nations are not henchmen of the U.S.
UN (scare quotes - ooooh!) "resolutions" are abnormal, lurker! Especially if they're against us! Yer all puppets and tools and henchguys! Stop it! Stop right this minute!
Uh oh - now you've gone and done it! Dear Leader's holding his breath, again! Quick, someone, open a Chateau Latour '61! No - the jereboam! Now show him the label... Whew! Close one!
The U.S. has resorted to high-handed and arbitrary practices, and, as it they were not enough, dares try to use the UN for a leverage of the attainment of its aggressive goal.


Yeah! What I, uh, almost said! You cannot use the UN as a leverage! It is daring and makes no sense! Ha!


It is a criminal act that can never be tolerated for the U.S. to try to impose international sanctions and blockade on the DPRK under the pretext of "checking the proliferation of weapons of mass destruction."
It's a criminal, pretext! And, uh, that's much more dangerous than proliferating WMD's, fools! Everyone knows this! You can never be tolerated!
In working to cook up a "UN resolution" designed to form an international encirclement ring around the DPRK, the U.S. seeks to abuse the name of the UN in a bid to legally and more zealously step up its policy to isolate and stifle the DPRK. The more desperate the U.S. tries to lay an international ring around the DPRK, the worse the hostile relations between the DPRK and the U.S. will grow, and this will not be favorable to the U.S. itself.
Mmmm, did I say cooking? Oh, wait, uh, you're designing a cirle thing, and it's like a ring and it sorta goes around the DPRK and it isn't nice or anything! You're zealous and you have policies and desperate stuff - and the ring thing I 'splained and everything getting hostile to stuff... I feel faint... (Hey, he passed out, bring a glass of -- oh, so he can't have any? Uh, okay, water it is... wake up!) and it's all international and everything...
The DPRK has already warned that it would regard sanctions and blockade against it as a war. The U.S. should not carry the developments into extremes but drop its foolish attempts to isolate and stifle the DPRK.
Yes it would be as a war! (Can I get just a teensy taste? Please?) There are extremes! Isolate fools! (That's the real Juche!) And more stifling warnings! (I'm so tired of White Slag Extract '99!) And carrying the DPRK blockades sanctions. (I'll give you my daughter...) And if there's one thing besides fiery lakes of, uh, fiery stuff, it's UN abuse! (Okay, okay, both of 'em - you got a thing for twins, right? I need a nap...) Ha!
Posted by: .com (juchy songofagun) || 10/14/2003 4:54:57 AM || Comments || Link || E-Mail|| [293 views] Top|| File under:
Middle East
The Enemy Within
The cards looked innocuous enough. Their heading was bland and uninformative: "Kingdom of Saudi Arabia/Royal Saudi Air Forces/Prince Sultan Air Base/ReligionDepartment/Communities Section." Then followed a listing of Web sites, including Islamtoday.com and discoverislam.com. Islamtoday.com describes itself as "a forum to call people to Allah"; Discoverislam.com offers a series of posters that "communicate the beauty of Islam, and yet are gentle enough to sway any heart, Muslim and non-Muslim alike."
These wallet-size cards were given out at a Saudi "Cultural Fair," where visitors could also pick up free copies of the Koran and browse displays on Islam. But a "Cultural Fair" is one thing, and a United States Air Force Security Forces headquarters is another. According to Bill Tierney, a former military intelligence officerandUNSCOM inspector, a Muslim interpreter who worked at Air Force headquarters at Prince Sultan Air Base went to the fair, took a few hundred of the cards and put them on his desk, inviting all and sundry to take one.



As the article points later, this is illegal behavior which the Air Force tolerated, we keep treating Saudi Arabia as if they were our Lords and Masters.



It is, of course, bitterly ironic that all non-Muslim religious activities are severely restricted in Saudi Arabia, and that American military personnel have been forced to abide by those restrictions. But the recent allegations of espionage at Guantanamo Bay are only a hint of just how risky the military's stance toward Saudi Arabia and Islam in general really is. Since September 11, the military has been nothing if not eager to present a welcoming face to Muslims. Eager enough to turn a blind eye to possible connections to terrorism?



You bet. Even the military has been poisoned by leftist suicidal ideas.



Let us hope that the hearings to be held beginning today by Sen. Jon Kyl, Arizona Republican, on the prevalence of radical Muslim infiltration in our military and elsewhere will trim some of the most dangerous excesses of this sensitivity.



Senator Kyl has been exemplar so far. I look forward to those hearings.
Posted by: Sorge || 10/14/2003 4:44:21 AM || Comments || Link || E-Mail|| [271 views] Top|| File under:
Home Front
Kucinich Announces Candidacy
Democrat Dennis Kucinich, the liberal four-term congressman who has been steadfast in his opposition to the Iraq war, formally kicked off his presidential bid Monday with a harsh critique of U.S. foreign policy. "America cannot put its foot on the accelerator of war and advocate peace," the Ohio lawmaker, who favors a withdrawal of U.S. forces from Iraq, told several hundred cheering supporters in the chambers of the Cleveland City Council.


Like, let's trade in the Hummer of Hate for the VW micro-bus of happy thought, and let ourselves be guided by the steering wheel of love.




I've been waiting with baited breath for so long! I can finally take the mullet from under my tongue...

His candidacy a long shot at best — Kucinich trails many of his rivals in fund raising and public opinion polls — the White House hopeful used the announcement speech to stress his anti-war stance, his opposition to international trade pacts and his support for a single-payer, universal health care plan.


The single TAX-payer, that is.


"Freedom bids us to free ourselves from the shackles of violence," he said. "When peace becomes innermost, it then becomes outermost in our communities and our nation."


and our hindmost should be foremost, as the clock-radio of righteousness begs us to dig the goodies. Yo, don't bogart that drag, man.




Like, wow, man! Listen to the colors!

Kucinich said that if elected president, he would look for nonviolent ways to solve the world's problems, including the Israeli-Palestinian tensions in the Middle East.


White flag

. The self-described urban populist also said he would order a study of reparations for blacks whose ancestors were slaves. I feel your pain, but no dough.
The Democratic candidate called for cutting the Pentagon budget by about 15 percent, arguing that it would free up billions of dollars without undermining national security. "It would instead enhance the economic security of our nation," he said.


Just like Clinton.


Kucinich, who has been campaigning for months, made the announcement in his native Cleveland, the first stop of a multistate tour that will include Michigan, New Hampshire, Wisconsin and Iowa. The kickoff speech at City Hall served as a reminder of Kucinich's political triumphs and bitter disappointments. Elected in 1977, the 31-year-old "boy mayor" guided a city that two years later became the first since the Depression to go into default.


Purely coincidence




Helluva job. Helluva job. If he did that for Cleveland, just think what he can do for the whole country...

Kucinich faced death threats, and was forced to wear a bulletproof vest when he threw out the first ball at a Cleveland Indians game.


Michael Moore for Veep.


He barely survived a recall election but lost his bid for re-election by a landslide. Then, in the 1990s, he made a political comeback, winning a state Senate seat and eventually capturing a U.S. House seat in 1996.


Which he will release from captivity when his manifesto is printed in major newspapers.


Kucinich began campaigning for the Democratic presidential nomination some eight months ago but trails many of his well-established rivals in money and name recognition.


Small donor base, only so many head shops and most of those back the Greens.


He raised $1.7 million during a three-month period ending June 30 and hopes to show an additional $1.5 million when campaign finance reports are filed Wednesday.


Think "Woody Harrelson"


"He doesn't have the appeal or the resources. He's just out there on a limb,"

(gibbering and swinging by one arm),

said Erwin Hargrove, a professor emeritus of political science at Vanderbilt University in Nashville, Tenn. "I'm sure that he's just trying to make an argument for what he believes in." Kucinich vowed to appear not only on the presidential ballot but as a candidate seeking re-election to his House seat. He must file for both by Jan. 2, according to the Ohio Secretary of State's office.


Hedge you bets some more, run for municipal shaman.


"One way or another, come January 2005, I will be taking an oath of office," said Kucinich, who promised to support the Democratic presidential ticket even if it doesn't include him.


Whether they want him to or not.
Posted by: Atomic Conspiracy || 10/14/2003 3:09:34 AM || Comments || Link || E-Mail|| [268 views] Top|| File under:
International
Islamic nations cite U.S. 'threat'
The host of the world's largest summit of Islamic nations has denounced the U.S.-led occupation of Iraq and Israel's treatment of Palestinians, saying they represented a threat to "the very survival" of the worldwide Muslim community.


I thought Muslims themselves did that, but anyway, go on...


"We are gathered here at a time characterized by great challenges confronting the Muslim Ummah (community)," Malaysian Foreign Minister Syed Hamid Albar said. "The threats of unilateralism, globalization and terrorism, the precarious situation in the Middle East and the uncertain future of Iraq ... have only served to threaten our very survival." Syed Hamid was speaking at the opening of the foreign ministers meeting of the 57-member Organization of the Islamic Conference (OIC), preparing the way for a summit by national leaders later this week that will be preoccupied with the occupation of Iraq. The gathering marks the body's first summit in three years, when terrorism has clouded the world's view of Islam and Muslim nations are incensed by the continuing occupation of Iraq and by Israel's repeated crackdowns against Palestinians in the occupied territories.


Don't get the two occupations mixed up now, d'ya hear?




"There is no cause. Only effect..."

A day after a twin suicide car-bombing rocked a Baghdad hotel where officials of the U.S. occupation authority stay,


U.S. occupation authority???


Syed Hamid said that the Muslim world was deeply worried by the worsening situation in Iraq, saying security was "at its lowest."


And we don't see you doing anything to help out. See below re. the peacekeepers.


Stabilizing Iraq and ending U.S. occupation of the country has led to a dispute within Muslim countries over whether to dispatch peacekeepers, desperately sought by the United States to ease the burden on its 130,000 troops inside the country.


desperately sought???


But only Turkey so far has agreed to send peacekeepers without control over the country first being shifted to the United Nations.


Really? What about Poland? Oh, you mean from Muslim countries.


Pakistan, another U.S. ally, is trying to get a proposal on the summit agenda for the OIC to send a peacekeeping contingent under a U.N. mandate. Though several nations have said they would consider sending troops only under U.N. auspices, the Pakistani proposal for an OIC contingent has not made it onto the agenda. The U.S.-picked Iraqi Governing Council is being welcomed at the summit, despite concerns raised in preceding weeks by host Malaysia about its legitimacy. The powerful Arab bloc has said the council is transitional and legitimate enough, for now.


Oh gee, thank you. For now


Iraq is represented at the meeting by Foreign Minister Hoshyar Zebari, a Kurd, and by Ayad Alawi, current holder of the council's rotating leadership. A resolution welcoming the Governing Council will be approved, but will also stress that full sovereignty should be returned to Iraq, as well as control over its oil.


Yes, especially the oil. Don't forget the oil. What about the oil, is it in the resolution? Put it in bold. And underline it. Twice.




Surely you're not suggesting it's all about oi-i-i-i-i-l?

"Foreign occupation of Iraq today is a reality (as is) the existence of the provisional Governing Council," Syed Hamid said. "However, foreign occupation of the country must be brought to an end as soon as possible. ... It is our moral duty to assist the people of Iraq to regain their sovereignty and integrity."


Where was your moral duty when Saddam was in power?




Then it was their moral duty to make sure Sammy stayed in power.

Syed Hamid also lashed out at Israel, saying that "the Israeli army's vicious military campaigns, provocations and destruction of Palestinian homes will only lead to a spiraling upheaval in the already volatile situation. Israel should immediately cease ... all acts of violence, terror, provocation, incitement and destruction in the occupied Palestinian territories," Syed Hamid said.


No waving fingers at the Palestinians! That's clear incitement.


Malaysia, a moderate Muslim nation, has been a longtime critic of Israel and of U.S. policy in the Middle East. Prime Minister Mahathir Mohamad denounced both nations over the weekend for allegedly trying to spark a wider Middle East war following Israel's airstrike against an alleged Palestinian militant training camp in Syria. Other speakers at the meeting also denounced Israel's policies, including its threats to deport Palestinian leader

Yasser Arafat

, who is prevented from leaving the occupied territories by Israel and has sent longtime envoy Farouk Kaddoumi to represent the Palestinians.


Whereupon Kaddoumi stated that Armed Struggle™ was the only way to go...

Echoing a widespread feeling among the member states, Syed Hamid complained that the 34-year-old Organization of the Islamic Conference is crippled "by its inability to move with time, to project and develop an Islamic perspective of events and issues affecting the Islamic world today."


Inability to move with time... we already knew that.


Malaysian officials say their nation, as chair for the next three years, will strive to transform the organization into an effective advocate for Muslim interests. OIC Secretary-General Abdelhouahed Belkeziz said that the Muslim world was being threatened by "enormous dangers."


Giant squid? Killer whales? Aliens? Asteroids? Educated women? AK-less weddings?


"They are so overwhelming that they are probably unequaled in contemporary Islamic history," Belkeziz said. "Islam itself stands accused."


And in many cases convicted. Perhaps its time for self-examination and introspection? Give Rowan Williams a call. He knows all about that.
Posted by: Rafael || 10/14/2003 2:05:02 AM || Comments || Link || E-Mail|| [262 views] Top|| File under:
Iran
Iranian Force Has Long Ties to al-Qaeda
The article is about the Qods Force and serves as a now complement to the Saad bin Laden story. Most Rantburgers could probably have figured this out weeks ago.



The elite Iranian force believed to be protecting Saad bin Laden and two dozen al Qaeda leaders is one of the Islamic Revolutionary Guard Corps' five branches, and has been given the mission of "exporting the Islamic revolution" by training, arming and collaborating with foreign terrorist groups -- even those who do not share Iran's fundamentalist Shiite brand of Islam.



They're equal opportunity terrorists enablers.



The Jerusalem Force, also known as the Qods Force, is highly trained and well-funded. It has provided instruction to more than three dozen Shiite and Sunni "foreign Islamic militant groups in paramilitary, guerrilla and terrorism" tactics, according to a recent U.S. intelligence analysis.

Groups including Hezbollah, or Party of God; the Islamic Resistance Movement (Hamas); and Palestinian Islamic Jihad have received arms and training at one of several specialized sites in Iran, according to that document.



Doesn't that kind of knock down the idea that all of the Paleo resistance is strictly a homegrown phenomenon?



The Jerusalem Force's former commander, Ahmad Vahidi, allegedly helped plan the 1994 bombing of the Amia Jewish Center in Buenos Aires, in which 85 civilians were killed and 230 injured, according to Argentine intelligence officials and others.

The group has also maintained ties with the al Qaeda terrorist network for more than a decade, according to U.S. and European intelligence officials. Senior al Qaeda leaders first met and formed a tactical alliance with the nascent Jerusalem Force in Sudan in the early 1990s, according to intelligence officials. The group was creating terrorist training camps there at the same time that Osama bin Laden had begun to create his own financial and training infrastructure.



Al-Qaeda training camps were reportedly reopened in Sudan back in May, is the IRGC still subcontracting the place as a terrorist training center?



The group has also maintained ties with the al Qaeda terrorist network for more than a decade, according to U.S. and European intelligence officials. Senior al Qaeda leaders first met and formed a tactical alliance with the nascent Jerusalem Force in Sudan in the early 1990s, according to intelligence officials. The group was creating terrorist training camps there at the same time that Osama bin Laden had begun to create his own financial and training infrastructure.

Bin Laden's second-in-command, Ayman Zawahiri, used his decade-old relationship with Vahidi, then commander of the Jerusalem Force, to negotiate a safe harbor for some of al Qaeda's leaders who were trapped in the mountains of Tora Bora, Afghanistan, in 2001, according to a European intelligence official.



One question: what is Vahidi doing now? Is he dead or did he get kicked upstairs or something?



The group is "a state within a state, and that is why they are able to offer protection to al Qaeda," one European intelligence analyst said. "The Force's senior leaders have long-standing ties to al Qaeda, and, since the fall of Afghanistan, have provided some al Qaeda leaders with travel documents and safe haven."



Tap, tap, tap ... no surprise there.



The organization's autonomy from Iran's elected leaders underscores the deep split between the moderate government of President Mohammad Khatami and the unelected hard-line clerics who control much of the nation's security apparatus.

Khatami, who has repeatedly denied that senior al Qaeda figures are in Iran, has no control over security organs such as the Revolutionary Guard, which answer to the office of the supreme religious leader, Ayatollah Ali Khamenei.

Although Iran is a Shiite Muslim nation, the Jerusalem Force's willingness to work with rival Sunni Muslim organizations has made it particularly dangerous as a liaison between Iran and other Islamic groups that share its goal of destroying secular Muslim states.



Or wiping out the Great Satan ...



The Jerusalem Force has agents in "most countries with substantial Muslim populations," according to the U.S. analysis. "Their mission is to form relationships with Islamic militant and radical groups and offer financial support either to the groups at large or to Islamic figures within them who are sympathetic to the principles and foreign policy goals of the Iranian government."



Sounds a lot like the old Comintern ...



The Force's training regime includes psychological and guerrilla warfare operations, with emphasis on the use of hand grenades, mines, booby-trap techniques, camouflage and ambushes. Its terrorist-related training includes assassinations, kidnapping, torture and explosives, according to the U.S. intelligence analysis.

You might want to add this article together with this FAS piece on the Qods Force and the IRGC that says that it trains Afghans, Iraqis, and "North Africans" (Egyptians, Algerians, and Tunisians) who fought in the Afghan War, plus provided support to jihadis in Egypt, Turkey, and Chechnya. If that's true, then the ayatollahs had a lot more to do with setting up the global terror network to begin with than is generally believed.
Posted by: Dan Darling || 10/14/2003 1:37:21 AM || Comments || Link || E-Mail|| [278 views] Top|| File under:
Caucasus
Azerbaijani PM Pledges Free Elections
Hereditary Prime Minister Ilham Aliev pledged Monday that this week's presidential election will be free and fair, warning that authorities will deal sternly with anyone who resorts to violence other than police and poll watchers of course.


He'll still insist that they were free and fair after he gets 95% of the vote.


The New York-based Human Rights Watch said Monday that the presidential campaign had been manipulated to favor Aliev, who is seeking to succeed his ailing father Geidar Aliev. The 80-year-old leader appointed his son prime minister in August after dropping out of the race after blotting half his brain in a stroke for health reasons. The group said election commissions were stacked with Aliev's supporters and non-governmental organizations were prevented from monitoring the vote.


That's so unusual in that part of the world, too.


It also accused officials of obstructing opposition rallies and said police had detained and beaten hundreds of opposition activists. ``The direct result of the government-sponsored campaign against the opposition is that ... elections in Azerbaijan will be of questionable legitimacy, regardless of the fairness and transparency of the election-day procedures,'' Human Rights Watch said.


"Cheez, you'd think this is Burma or something!"


Voters in this oil-rich Caspian Sea coast nation will decide Wednesday on a successor to Aliev's father who has ruled for the last decade since taking power after a military coup.


Does this election count as a peaceful transfer of power?


Aliev told a news conference that election rules and procedures had been established to make falsification impossible. ``These elections will be held democratically ... they will be transparent and free,'' Aliev said, adding that ``if someone wants to destabilize the situation, he will get a corresponding response. We will not allow a riot or military coup.''


"One coup every hundred years is enough, and we had our one thanks to dear old dad!"


Also Monday, two members of a pro-government party suffered second and third-degree burns after setting themselves on fire outside the Central Election Commission headquarters in Baku to protest against opposition candidate Isa Gambar's participation in the race.


Idiots. Obviously they hadn't been let in on the true score.
Posted by: Steve White || 10/14/2003 12:49:24 AM || Comments || Link || E-Mail|| [258 views] Top|| File under:
Middle East
Israeli troops return to Rafah camp
Israeli troops and armour have rolled into a strategic Gaza Strip refugee camp in an apparent resumption of what the army had called an open-ended operation to search for arms-smuggling tunnels. Palestinian witnesses say at least 40 tanks and armoured personnel carriers have entered Rafah, a militant bastion on Gaza's southern border with Egypt, from two directions before dawn, encountering little resistance. Israeli forces took large areas of the camp last Thursday and quit three days later. The UN Relief and Works Agency said about 1,500 people had been left homeless as a result of last week's operation.


Now they can add a few more to the list...
Posted by: Fred Pruitt || 10/14/2003 00:43 || Comments || Link || E-Mail|| [264 views] Top|| File under:
Iran
Saad is Binny's Heir
Now replace Iran with "Afghanistan" and "Taliban" and see how much more interesting this article becomes ...


Saad bin Laden, one of

Osama bin Laden's

oldest sons, has emerged in recent months as part of the upper echelon of the

al Qaeda

network, a small group of leaders that is managing the terrorist organization from Iran, according to U.S., European and Arab officials.


Tap, tap, tap ... my surprise meter didn't even budge. Must be the weather.


Saad bin Laden and other senior al Qaeda operatives were in contact with an al Qaeda cell in Riyadh, Saudi Arabia, in the days immediately prior to the May 12 suicide bombing there that left 35 people dead, including eight Americans, European and U.S. intelligence sources say. The sources would not divulge the nature or contents of the communications, but the contacts have led them to conclude that the Riyadh attacks were planned in Iran and ordered from there.


I'm guessing they weren't asking them about the hot summer movie line-up and the latest on Ben Affleck and J-Lo, though ...


Although Saad bin Laden is not the top leader of the terrorist group, his presence in the decision-making process demonstrates his father's trust in him and an apparent desire to pass the mantle of leadership to a family member, according to numerous terrorism analysts inside and outside of government.


He's the heir apparent, depending on whether or not Binny continues to breath or if al-Zawahiri is running the show.




My guess is that Binny's not and Ayman is — but I think Ayman's probably acting as regent because he doesn't have the personality to command loyalty the was Binny did before he became paste...

Like other al Qaeda leaders in Iran, the younger bin Laden, who is believed to be 24 years old, is protected by an elite, radical Iranian security force loyal to the nation's clerics and beyond the control of the central government, according to U.S. and European intelligence officials. The secretive unit, known as the Jerusalem Force, has restricted the al Qaeda group's movements to its bases, mostly along the border with Afghanistan.
Jerusalem Force = Qods Force and they're part of the IRGC. The whole idea that these folks are being protected on IRGC military bases also tends to put to lie the whole "house arrest" shtick the ayatollahs have been trying to sell for awhile. So this is where Zarqawi goes where he comes back from Iraq.
Also under the Jerusalem Force's protection is Saif al-Adel, al Qaeda's chief of military operations; Abdullah Ahmed Abdullah, the organization's chief financial officer, and perhaps two dozen other top al Qaeda leaders. Al-Adel and Abdullah are considered the top operational deputies to Osama bin Laden and his second-in-command, Ayman Zawahiri, who communicate with underlings almost exclusively through couriers.
Jeez, is there any al-Qaeda leader other than the Terrible Two who isn't in Iran?
The presence of Saad bin Laden and other al Qaeda leaders in Iran has become part of a debate within the governments of the United States and Saudi Arabia over the best way to reduce Iranian support for terrorism. U.S. officials have sent stern warnings to the government of President Mohammad Khatami that Iran's harboring of senior al Qaeda operatives would have repercussions for a nation the Bush administration has labeled part of the "axis of evil."


Funny how that happens with state sponsors of terrorism ...




But it's on the back burner for now, on simmer. My guess is that they're going to try and keep it there until after the election, on the assumption Iran's going to be a tougher nut to crack — and the fact that Iraq's gobbling up a lot of military resources.

Intelligence officials believe that although the State Department is eager to renew talks with Iran on a variety of issues, primarily its nuclear program, it is not clear whether that nation's civilian government could deliver its end of any bargain, especially if it entailed turning over al Qaeda leaders.


There's a word for that ... it's called impotence. If they can't get their own military to obey them, then someone who can needs to take action.


"Iran will continue to pursue an asymmetric strategy in which they court Western acceptance, while maintaining their surrogate leadership roles within the Islamic extremist community," a U.S. intelligence analysis says.


There's a word for that two, it's called being duplicitous. Either you're civilized or you're not.




It's also a function of their system of parallel governments. Khatami may (occasionally) be perfectly sincere in wanting Iran to be a civilized country, but since he can be overruled by his religious overlords he's... well, you're right. He's impotent.

Similarly, Saudi Arabia, which in recent years has tried to thaw relations with its larger and more powerful neighbor across the Persian Gulf, is trying, unsuccessfully, to persuade Iran to extradite Saad bin Laden and others suspected in the Riyadh bombing. Saudi officials estimate there are up to 400 al Qaeda members there.


That's quite a few, methinks. More than the dozen or so that some folks have been claiming and God knows how many more we don't know about are being hosted by the IRGC.


"Those people are in Iran and somebody must be helping them. The question is who?" Prince Bandar bin Sultan, the Saudi ambassador, told the San Francisco Chronicle last month. "This is the problem with Iran. The people who we can deal with can't deliver, they can't lead eight ducks across the street. And the guys who can deliver, they're not interested."


Proof that even a broken clock is right twice a day.


As a child, Saad bin Laden was at his father's side in Afghanistan in the mid-1980s when Osama bin Laden formed the Al Qaeda network. The younger bin Laden was groomed to take a leadership role in the terrorism organization. He is fluent in English and is computer-literate, two qualities rare among al Qaeda leaders and assets that have enhanced his importance beyond his family name. Yet Saad has only recently emerged as an important target for the CIA, FBI and other organizations trying to disrupt the terrorist network. It has only been since his arrival in Iran in the last year that he has assumed a more active role in directing al Qaeda, and that he has been identified as a senior leader. Before that, analysts said, he often sat with his father in leadership meetings but seldom spoke and was not given a voice in deliberations.


Showing him how to run the family business ...


Many experts believe, for example, that he also had direct involvement in coordinating a series of bombings on May 16 that killed 45 people in Casablanca, Morocco.


Morocco was said to be a Zarqawi hit and Riyadh was al-Adel's baby. So is Saad just a figurehead or is he running the show?


Kenneth Katzman, a terrorism analyst for the Congressional Research Service, said Saad "is touted as his father's stand-in. Because his father is incommunicado, a lot of people are looking to Saad to give them direct instructions." While there is broad agreement that Saad bin Laden's role within al Qaeda has grown increasingly important in the past six months, not everyone agrees he is now a senior operational commander. One U.S. intelligence official said Saad is "more of a player than most of the offspring, but not that significant." Osama Bin Laden has more than two dozen children with five wives.


But it's Saad's name that keeps popping up, not the names of his brothers.

But European intelligence officials and independent analysts said Saad bin Laden, while not the most important al Qaeda leader, is helping to make key operational decisions and is an important part of al Qaeda's logistical network. Some analysts believe he was very close to Khalid Sheik Mohammed, the mastermind of the Sept. 11, 2001 attacks, who was captured in March. "Saad is capable of mounting operations against the West because he knows the West very well," said Rohan Gunaratna, director of terrorism research at the Institute of Defense and Strategic Studies in Singapore. "Saad has been very close to his father, almost functioning as his bodyguard."
The bodyguard position appears to be a definite sign within al-Qaeda that you're headed for bigger and better things. KSM, Tawfiq Attash Khallad, Abu Hazim, and at least one of the al-Ghamdis all served in this capacity at one point or another in their careers.
Saad bin Laden is one of the eldest sons of bin Laden and his first wife, Najwa Ghanem, a Syrian who is also the terrorist leader's first cousin. The couple had 11 children, but Osama bin Laden has taken at least four other wives and divorced one, according to biographies in the Arab press and U.S. officials. Born in Saudi Arabia, Saad bin Laden spent time with his father in Afghanistan during the war against the Soviet occupation. His father returned to Saudi Arabia in 1989, but left in 1991 to settle in Sudan. Again, Saad accompanied him. When bin Laden returned to Afghanistan in 1996, so did Saad. According to one terrorism expert, Osama bin Laden was filmed in Afghanistan admonishing al Qaeda members not to expect their children to take leadership positions in the movement unless the children were willing to work hard for the cause. Bin Laden then singled Saad out for praise as a hard worker and said he was proud of his son.
Gunaratna said that an analysis of bin Laden's satellite telephone calls from 1996 to 1998 showed that more than 10 percent were placed to Iran, demonstrating the ongoing contacts with Iran during that time.


Unfortunately the largest # of calls went to the UK ...


Officials said there is also evidence that another key liaison between the hard-line Iranian factions and al Qaeda is Imad Mugniyah, one of the world's most wanted terrorists.


You think?


Mugniyah, a Lebanese national and senior Hezbollah leader, is responsible for the kidnapping and murder of several Americans, as well as the hijacking of aircraft and the bombing of U.S. military barracks in Beirut in the 1980s, according to the FBI and CIA. Before Sept. 11, 2001, he was responsible for the deaths of more Americans than any other terrorist. According to court testimony of former al Qaeda operatives, Mugniyah met bin Laden several times in Sudan in the mid-1990s and agreed to train al Qaeda combatants in the use of explosives and other techniques in exchange for weapons. A description of Mugniyah's ongoing role was provided to authorities by a member of the Jerusalem Force who defected to Britain earlier this year. In a February interview with the London-based Saudi daily Al-Sarq al-Awsat, the defector said Mugniyah remained in Iran and had personally "planned the escape of dozens of al Qaeda men to Iran." The defector, Hamid Zakiri, said Mugniyah served as "a liaison officer with Dr. Zawahiri and with commanders of other fundamentalist organizations." Zakiri said that among those Mugniyah aided were bin Laden's youngest wife, Amal al-Saddah, and her infant child, whom he provided with safe passage from Afghanistan through Iran to her homeland of Yemen as the U.S. bombing of Afghanistan began. European intelligence sources said that much of Zakiri's information had been verified.


I think that Zakiri's story is somewhere here on Rantburg. Nice to have it confirmed that most of it was true.
Posted by: Dan Darling || 10/14/2003 12:36:18 AM || Comments || Link || E-Mail|| [325 views] Top|| File under:
Africa: East
Sudan's Turabi to keep backing beliefs that caused arrest
Upon his release after more than two years of house arrest, hard-line Islamic leader and opposition figure Hassan Turabi pledged Monday to stick to the principles that led to his incarceration. "I will continue working for the same principles for which I was arrested: democracy, freedom of expression and human rights," the smiling, healthy-looking Turabi — dressed in a white robe and turban — told reporters at his home.


You can assume what his interpretation of democracy, freedom of expression and human rights is from his attire...

Sudanese authorities pardoned Turabi Monday. He had been arrested following calls to expand political reforms in Africa's largest country. His release comes amid international and local pressure to introduce political reforms and expand human rights in Sudan, where the government has been criticized for cracking down on opposition groups and closing reformist newspapers. Hundreds of supporters greeted Turabi outside his home in the capital, hugging him and shouting, "Allahu akbar," or "God is great." Sheep were slaughtered to welcome the leader on his return.


The sheep were hoping he wouldn't get sprung. But does anybody think about the sheep? No-o-o-o-o!

Turabi was once a top ally of Sudanese President Omar el-Bashir and the main architect of the Islamic fundamentalist government that was set up in the 1990s. But in 1999, the two had a falling out; el-Bashir accused Turabi, the speaker of parliament, of trying to grab power and stripped him of his position. Fathi Khalil, the Sudanese Bar Association president and a member of the Sudanese Council for Human Rights, said Turabi's pardoning will boost efforts to create a new Sudan built on "real justice and constitutional rights."

Posted by: Fred Pruitt || 10/14/2003 00:24 || Comments || Link || E-Mail|| [286 views] Top|| File under:
International
Our "allies" are at it again
Via Lucianne:
The European Union is the world's rising superpower, poised to overtake both America and Japan as the biggest trade and investment force in China, according to a strategic policy paper published by Beijing yesterday. The Chinese government said the EU was transforming the global landscape with its successful currency launch and strides towards a joint foreign policy, defence

(not in my lifetime),

and judicial union. Describing EU integration as "irreversible", Beijing marvelled at Europe's 25-35 per cent share of the global economy and its projected 450 million population after expanding into the former communist bloc next year.


(I wonder whose accounting tricks were marvelled at more???)


The white paper follows a flurry of Sino-EU ventures, including the Galileo global satellite system, described as a direct challenge to the American GPS monopoly in space.


Now the good stuff:


The two sides are also working together on nuclear research. France and Germany have been pushing hardest for closer ties with China, hoping to cash in on a lucrative market but also to develop a strategic alliance as a counterweight to American power after the diplomatic trauma of the Iraq war.


(Their UN "alliance" worked so well the last time....)


Last June, the French defence minister, Michele Alliot-Marie, proposed sharing sensitive military technology with Beijing. She called for a softening of the arms embargo imposed on the country after the Tiananmen Square massacre in 1989.


"Yes, they're still dead. But that was a long time ago. We were all much younger then..."

The Chinese already have the world's second biggest defence budget, £40 million annually, but they have to rely on outdated weaponry bought from Russia and Ukraine.


(boo hoo, that's what happens when you have no creativity and have to steal ideas. Wasn't there a frog tank article in the past couple of days???

Yesterday's white paper said the ever-closer military ties rendered the EU embargo a relic from the last century. China's efforts to court Brussels reflect a new mood of respect for the EU across Asia. India is also rushing to upgrade its ties with Europe, recruiting extra staff to lobby EU officials and MEPs.


Wonder if India will have to throw Israel overboard???
Posted by: Anonymous || 10/14/2003 12:20:18 AM || Comments || Link || E-Mail|| [418 views] Top|| File under:
Africa: East
Security Council Welcomes Security Agreement in Sudan's Conflict
The United Nations Security Council today welcomed security agreements reached between the Sudanese Government and the Sudan People's Liberation Movement/Army (SPLM/A) that would help settle the long conflict.


This one will no doubt work better than all the previous agreements...

The transitional military agreement, signed late last month, deals with the status of the two forces and arrangements for their integration. An internationally monitored ceasefire will come into effect from the date of a comprehensive peace agreement. It also forbids the use of the Government's and the former secessionist armies to maintain domestic law and order, except in certain emergencies.
Posted by: Fred Pruitt || 10/14/2003 00:18 || Comments || Link || E-Mail|| [261 views] Top|| File under:
Who's in the News
50
[untagged]
Bookmark
E-Mail Me
The Classics
The O Club
Rantburg Store
The Bloids
The Never-ending Story
Thugburg
Gulf War I
The Way We Were
Bio
Merry-Go-Blog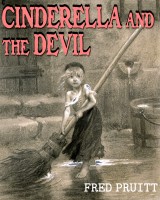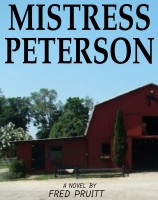 On Sale now!


A multi-volume chronology and reference guide set detailing three years of the Mexican Drug War between 2010 and 2012.

Rantburg.com and borderlandbeat.com correspondent and author Chris Covert presents his first non-fiction work detailing the drug and gang related violence in Mexico.

Chris gives us Mexican press dispatches of drug and gang war violence over three years, presented in a multi volume set intended to chronicle the death, violence and mayhem which has dominated Mexico for six years.
Click here for more information


Meet the Mods
In no particular order...


Steve White
Seafarious
Pappy
lotp
Scooter McGruder
john frum
tu3031
badanov
sherry
ryuge
GolfBravoUSMC
Bright Pebbles
trailing wife
Gloria
Fred
Besoeker
Glenmore
Frank G
3dc
Skidmark
Alaska Paul



Better than the average link...



Rantburg was assembled from recycled algorithms in the United States of America. No trees were destroyed in the production of this weblog. We did hurt some, though. Sorry.
184.72.102.217