-Short Attention Span Theater-
Little Green Cosmos
Hat tip LGF
Astronomers studying radiation left over from the dawn of time believe the cosmos is the shape of a football. They say it is a finite "dodecahedron" made of curved pentagons joined together. However if you went out to the edge of the "ball" you would find yourself coming back in through the opposite face.


Happened to me once, when I was drunk...

The research, reported in the journal Nature, is based on data from a space craft mapping the background radiation left over from the Big Bang. Nasa's Wilkinson Microwave Anisotropy Probe showed that temperature fluctuations across the sky are smaller than would be produced by an infinite universe. New York mathematician Dr Jeffrey Weeks and colleagues worked out that a football-shaped finite universe best fitted the observations. If the results are confirmed, they would mean the universe is relatively small - about 70 billion light years across. They would also rule out exotic ideas such as "chaotic inflation" which proposes that our local universe is just one of a myriad expanding bubbles.


Shucks. I feel so lonely...

The scientists wrote: "Since antiquity, humans have wondered whether our universe is finite or infinite. Now, after more than two millennia of speculation, observational data might finally settle this ancient question."
Posted by: Atrus || 10/09/2003 4:18:06 PM || Comments || Link || E-Mail|| [10793 views] Top|| File under:
Siegfried: Tiger only wanted to help Roy
Ok, I initially put a moratorium on laughing about this as it was a man who was really hurt and it would be 'not nice' to laugh at someone in that predicament, but this statement from 'siegfried' effectively removes that embargo. "flame on" as they say.....


Despite reports to the contrary, Siegfried Fischbacher said Wednesday that the white tiger named Montecore did not maul his partner,


stop giggling....


magician Roy Horn, during a Las Vegas, Nevada, show last week.


Of course he didn't maul him. He tried to chew his head off...

Instead, Fischbacher said on CNN's "Larry King Live," Montecore attempted to help his trainer offstage after Horn fell down.


Ladies and gentleman, I am not making this up. this is EXACTLY WHAT HE SAID.




Ummm... Didn't he fall down after the tiger tried to chew his head off?

"A tiger, when he grabs you, it's the strength," Fischbacher said. "He thinks it's another tiger, and another tiger has [thick] skin like this, and the fur."


Note to siggy - the tiger doesnt think you're a tiger, he thinks you are food.


The tiger put its jaws around Horn's neck to lift him as a mother cat does with her cubs, Fischbacher said in the interview, his first since the accident.


siegfried declined to explain how small tiger cubs are almost never eaten by the mother cub by accident.


The Tiger, annoyed at doing two shows a night and a matinee on saturday, being the star of a show yet getting cattle prod in the ass for the slightest discrepancy Unaware of its strength, the 7-year-old tiger ended up nearly killing causing Horn severe injuries that have left the performer in critical condition since Friday's show, he said. Audience members who witnessed the show at the MGM Mirage said it appeared the tiger momentarily lashed out at his trainer, mauling him and then dragging him offstage.


"Lookitdat, Margaret! He's chewing his head off!"

One audience member said Horn looked like a rag doll in the tiger's mouth.


it was hard to tell at the time as everyone was giving a standing ovation to the tiger for something they had all secretly wished to do themselves.


"Listen, I say it was an accident," Fischbacher said. "If it would be that the tiger would be out for killing Roy, it would [have happened] in no time."


note to siggy, look closely, it DID!




"Montecore! Stop playing with your food!"
"Yes, Mom!"

Fischbacher spoke from Los Angeles, California,


120 miles away from his playful tiger friends


just two hours after visiting his longtime performing partner


stop giggling...


in a Las Vegas hospital. He said Horn is responding and communicating. "His color is back," Fischbacher said.


that color would be his normal pasty white pallor that hes worked for years to perfect.




And that's after they poured a few gallons of blood into him...

Fischbacher and the duo's manager,

Bernie Yuman

, said the 59-year-old Horn had a stroke after suffering massive blood loss in the attack and has had two surgeries since then.


"Doctor Bob! Do you really thing we can sew his head back on?"
"We can but try, Alistaire."

"Roy has the will of a thousand men, and I think probably a lesser man wouldn't have gotten to this point," Yuman said. "We really believe that we're about to turn the corner."


"... into a long corridor, leading to a bright light. There he'll meet his sainted Mother..."

"I always say I'm the magician, and he's the magic," Fischbacher said. "He's doing his magic. He's so strong, he's unbelievable."


The only things that are unbelieveable is that you are this deluded and that this didnt happen sooner.


There has been no change in Horn's condition since the attack Friday, hospital officials said. Horn remains in critical condition.


The tiger could not be reached for comment, but is apparently enjoying the unexpected time off.


CNN learned Wednesday that the U.S. Department of Agriculture has launched an investigation of the show for violations of the federal Animal Welfare Act.


Why? the Tiger acted on 6 million years of highly tuned evolution? Why not investigate S&R to find out how they could think that playing with large man-eating mammals would be 'fun and playful'?


The act requires that during public exhibition an animal must be handled in such a way that there is minimal risk of harm to both the animal and the public, a USDA spokesman said.


and as they say in Las Vegas, who wants to see that?




Which was gnawed on? The animal or the public? I forget...

There must also be "sufficient distance and/or barriers between animal and audience," the spokesman said.


siegfried has already taken action - apparently putting 120 miles between himself and the tigers


In the Siegfried & Roy show, the audience sat close to the stage with no barriers.


under big signs for the tigers hanging from the ceiling that said "DO NOT EAT THE CUSTOMERS"


Agriculture inspectors would not say specifically what they are investigating,


Gee, how do you get a wild animal to want to perform in Las Vegas?, thats so like their natural environment.


but public officials in Las Vegas are considering whether there should be new regulations.


They mean lawsuits.


The USDA conducted routine inspections of the Siegfried & Roy show four times in the past three years and found no violations. There was one inspection in 2000, two in 2001, and one last December, the USDA spokesman said.


local wags have noticed that inspectors all coincidentally chose to install pools and jacuzzis at their homes after said inspections were complete.


Fischbacher said he has been overwhelmed by the public support he and Horn have received since the accident. "I never [could] imagine that Siegfried & Roy was that popular and loved," he said. "What we achieved is something. This is bigger. This is huge."


Is he saying that Roy should have been eaten sooner?


Combining magic tricks with tiger stunts, Siegfried & Roy have performed on the Las Vegas strip for nearly 30 years.


Satans Disneyland - Open 24 hours/365 days a year/ We Never Close....
Posted by: frank martin || 10/09/2003 3:45:27 PM || Comments || Link || E-Mail|| [10795 views] Top|| File under:
Donk Conference Drinking Game
Please use non-alcoholic drinks becaue there'll probably be a LOT!


This Thursday evening, the nine remaining candidates for the Democratic presidential nomination will meet in Phoenix for the fourth debate of the year. If these events have started to blend together, why not grab a bottle or two of your favorite tipple and bring on the blurriness by playing Slate's debate drinking game.

Cheers!

Take one drink if:
A candidate mentions an ordinary American by name
A candidate mentions Bill Clinton
A candidate mentions John Ashcroft
A candidate mentions John McCain
A candidate mentions Enron
A candidate mentions Halliburton
A candidate mentions a member of his or her family
A candidate gives out his or her campaign Web site URL
A candidate flourishes a printout of a strategy paper or a bill he or she co-sponsored
A candidate looks into the wrong camera during introductions
A candidate speaks Spanish
A candidate refuses to answer a hypothetical question
A candidate evades the question of whether they'd vote for Bush's $87 billion
A candidate uses the phrase "when I'm president"
A candidate promises to "support our troops"

Take two drinks if:
A candidate says a rival is "wrong"
A candidate says he or she is "surprised" by something a rival says
The camera catches an audience member in mid-yawn

Drain your glass if:
You laugh out loud at a candidate's joke

Finish the bottle if:
The candidates get into a fistfight

Kamikaze version: Take a drink every time a candidate mentions President Bush by name. (Note: This is not recommended if you have to work Friday.)
Posted by: Atrus || 10/09/2003 1:23:19 PM || Comments || Link || E-Mail|| [10793 views] Top|| File under:
Fatal Bear Mauling Was Recorded
More details on yesterday's posting. Hat tip: Drudge.


The graphic sounds of a fatal bear attack were recorded, Alaska state troopers discovered Wednesday while reviewing a tape recovered near the bodies of a wildlife author and his girlfriend. Trooper Chris Hill said Timothy Treadwell may have been wearing a wireless microphone likely activated when he was attacked by the brown bear at Katmai National Park and Preserve. The videotape has audio only; the screen remains blank for the three-minute recording. "They're both screaming. She's telling him to play dead, then it changes to fighting back. He asks her to hit the bear," Hill said. "There's so much noise going on. I don't know what's him and what might be an animal." The bodies of Treadwell, 46, and Amie Huguenard, 37, both of Malibu, Calif., were found near Kaflia Bay on Monday after an air taxi pilot arrived to pick them up. The pilot contacted the National Park Service and state troopers to report a brown bear was apparently sitting on top of human remains at the campsite. After rangers arrived one of them shot and killed a large brown bear when the animal charged through the dense brush. Rangers and troopers later killed a smaller bear apparently stalking them. An autopsy on the human remains confirmed Wednesday the couple were killed by bears. Troopers recovered video and still photography equipment as well as three hours of video footage from the site, across Shelikof Strait from Kodiak Island. Much of the footage is close-up shots of bears — for which Treadwell was well-known. Some scenes show bears no more than a few feet from Treadwell, co-author of "Among Grizzlies: Living With Wild Bears in Alaska." Others show a more timid Huguenard leaning away as bears come close to her on the bank of a river.


The documentation should make them sure Darwin Award shoo-ins now!
Posted by: Dar || 10/09/2003 10:26:15 AM || Comments || Link || E-Mail|| [10793 views] Top|| File under:
Afghanistan
Resurgence of Taliban in Pashtun areas
Western and Afghan intelligence officials in Kandahar claim that Pakistan's intelligence agencies are once again covertly backing the

Taliban

resurgence as they did in the 1990s.


I think we've mentioned that here a time or two...

Islamabad strongly denies such charges, but it is clear that President

Pervez Musharraf

and the Army wants to retain influence in the Afghan Pashtun belt and the Taliban are its only allies to do so. Pakistan also wants to challenge India's influence in Kabul and restrain the powerful former Northern Alliance. If leading US officials such as Armitage are prepared to turn a blind eye to these policies, it is clear too many Afghans and Pakistanis will suffer the backlash from supporting another round of extremism. President Karzai played up his anger with Pakistan to the hilt while on a tour of the US and Canada, accusing Pakistan, in a late September speech in Ottowa of "supporting terrorism." Many Afghan leaders are convinced that Washington's silence on Pakistan is a US led conspiracy, with the Bush administration willing to hand over control of Afghanistan's Pashtun belt to the Pakistanis. Such conspiracy theories are clearly far fetched, but the Bush administration faces severe pressure from Congress and the US military to reign in Taliban mobilisation in Pakistan. "We see the Pakistani army posts on the border waving in Taliban groups and then waving them out again," says a frustrated mid-level US army officer in Afghanistan. "Washington needs to do something," he adds. While Washington may want to reign in the Pakistani military, at the same time it wants Pakistan to deliver 9000 troops for stabilisation efforts in Iraq and help to capture

Osama bin Laden

before the US general elections next year. Musharraf is playing a deft game, exploiting his leverage over the Americans while doing just enough to curtail overt US criticism.


Perv is about as "deft" as a claw hammer to the forehead. No doubt the Pak powers that be think they're putting something over on somebody. Maybe they are, in the Solomon Islands or somewhere. What's going to happen when they discover they've only been further down the list all this time?
Posted by: Paul Moloney || 10/09/2003 2:02:12 AM || Comments || Link || E-Mail|| [10793 views] Top|| File under:
Arabia
Pakistan denies press reports of sending troops to Saudi Arabia
Pakistan has denied the news items carried in the Middle East and local media, speculating that Saudi Arabia has asked Pakistan to send a sizable troop contingent and security and intelligence personnel. A Foreign Office spokesman said on Wednesday that these reports were baseless and incorrect and no such consultations have taken place between Saudi Arabia and Pakistan.


Y'see, they've got this modern airbase, with nobody there, and they couldn't think of what to do with it. Since the Paks have such a nice army, they figured they'd ask if they wanted to use it...
Posted by: Fred Pruitt || 10/09/2003 00:11 || Comments || Link || E-Mail|| [10793 views] Top|| File under:
Europe
Sarkozy: Please Don't Boo Me Any More, I Surrender!!!
EFL


France's five million Muslims do not enjoy the same rights as the country's other citizens and might need positive discrimination efforts to reach an equal footing, Interior Minister Nicolas Sarkozy said yesterday.


"F'rinstance, they need their own Caliph, with a jewelled turban and some dancing girls. It's good for their self-esteem..."

French Muslims, mostly of North African Arab origin, face prejudice at work and a shortage of mosques and other religious services in comparison to other religions, he told an official committee preparing to institute Shariah reviewing the law separating church and state.


How do Frenchies living in Algeria make out? Lotsa churches for them to go to? No prejudice at work, I imagine. And of course they're secure in their homes and persons...

"The term 'positive discrimination' doesn't scare me but being heckled does," he said, arguing that favoring Muslims might be the only way to create role models for the community. France has traditionally shunned anything that smacks of ethnic profiling. Paris created the commission to consider how to surrender to integrate Europe's largest Islamic minority at a time when young Muslims — sometimes encouraged by fundamentalists — appear to identify more with their faith than their French citizenship. Noting that many towns refused building permits for mosques on technical grounds, he remarked: "We've spent more energy using zoning laws to block the building of mosques than we have to protect our borders when we are attacked seashores." Muslims also had no schools in France to train imams, or prayer leaders, forcing congregations to recruit men abroad who often speak no French and sometimes preach extremism.


Didn't they just open such a school out in Provence?




Betcha that makes one more Islamic school than there are seminaries in Algeria...

Sarkozy also criticized French intellectuals who single out Islam for discriminating against women, saying this was a problem in all religions. "I don't see a lot of women in the Catholic Bishops' Conference in France," he observed.


Yup, Catholicism is a lot like Islam. I remember having to flee for my safety every time I talked to or even made eye contact with a Protestant boy. And when my mother became an atheist, my priest urged my male relatives to kill her....oh, wait a minute. Never happened.




Stoning adultresses, the auto-da-fe, same thing. As soon as the Catholics stop burning people at the stake... Oh. They have. Never mind.

The minister told the committee that a tougher law that would bar women and girls from wearing traditional Muslim headscarves when they attend school or work in a state office was "neither necessary nor useful nor opportune."


Funny, I thought Turkey had a similar law until recently. They must have found it useful.


The current law, which dates back to 1905, already rules out the wearing of religious symbols in public offices and schools, he said, and a tougher new one would only isolate Muslims and encourage them to take a more radical stand.


WTF???


Police statistics showed there were now far fewer cases of girls refusing to take off their headscarves in state schools than a decade ago, he said, citing figures of 1,123 such cases in 1994 compared to only a few hundred now.


"We are making progress! We must surrender now!"





Any bets on when Francistan implements Shariah?
Posted by: Baba Yaga || 10/09/2003 3:30:00 AM || Comments || Link || E-Mail|| [10793 views] Top|| File under:
Fifth Column
Outrage of the Day
This week the University of Pennsylvania's Muslim Student Association (MSA) is celebrating its "Islam Awareness Week." For the keynote address on Thursday, October 9, the MSA invited "Reverend"

Baker ro'Baker

William W. Baker, a former chairman of a racist and anti-Semitic organization, the Populist Party.

Baker, the founder and director of Christians and Muslims for Peace (CAMP) will be one of two invited speakers and the first non-Muslim ever invited to speak at this annual week-long event.


That there says something about him


Baker's selection as speaker is bad enough, but the use of university funds to pay for it is a scandal; the Office of the Chaplain and the Office of the Vice Provost for University Life helped MSA come up with nearly $5,000 for the week-long program.

Baker was in the news in 2002 when he was fired by Rev. Robert Schuller of Crystal Cathedral Ministries, following an exposé in the Orange County Weekly, for his ties to neo-Nazism and his anti-Semitic writings. (Schuller's California-based Crystal Cathedral is perhaps best known for its nationally syndicated television program "The Hour of Power.")

The weekly's investigation revealed that Baker had served as the Populist Party's chairman in 1984 and organized its convention that year. The Populist Party was an initiative of

Carto ro'Carto

Willis Carto, the well-known neo-Nazi figure also known for founding the Institute for Historical Review, a group devoted to Holocaust denial, and publisher of the nation's foremost anti-Semitic newspaper, The SPOTLIGHT (now reorganized as the American Free Press).

Baker has a long record of anti-Semitism; for example, his self-published 1982 diatribe, "Theft of a Nation," called for the dismantling of the "Zionist State." In a 1983 speech to the racist Christian Patriot Defense League in Missouri, Baker referred to the Reverend Jerry Falwell as "Jerry Jewry" (for his friendliness to Jews), and his disgust at traveling to New York City, getting off the plane to meet, "pushy, belligerent American Jews."


"They DARE to breathe!"


To accusations of his neo-Nazi ties, Baker responds that he "never supported the views of Willis Carto." He does acknowledge being chairman of the Populist Party but says it was only for a short time and claims he "publicly resigned due to infiltration from various racist individuals and organizations."

But this defense is spurious. The Populist platform distributed at 1984 convention included provisions calling for the repeal of sections of the 1964 Civil Rights Act and the restoration of segregation laws. Baker appeared as a guest on the Carto-backed "Radio Free America" program. His lecture to the Christian Patriot Defense League in Missouri included numerous citations to the The SPOTLIGHT.

Baker had himself called "Dr. Baker" by colleagues at the Crystal Cathedral for his "graduate study" in Jerusalem and Oxford but the exposé could not confirm he had engaged in any graduate study of any kind. Baker also called himself "professor of ancient history and sacred literature" but all evidence suggested he only taught Christian subjects for three years after he graduated from Ozark Bible College in Joplin, Missouri.

Baker's most recent book, More in Common Than You Think (1998), claims to map "the common ground between Islam and Christianity" and is promoted by such militant Islamic organizations as the Islamic Society of North America. Stephen Schwartz, an expert on militant Islam, finds it clearly "intended to bring together fringe Christians and extremist Muslims."

A review of Baker's work reveals that he often glosses over critical differences between the Christianity and Islam. The CAMP website minimalizes the mistreatment of women in Islam and denies the threat of fundamentalist Islam. Baker's lectures at Crystal Cathedral so blatantly ignored the divinity of Jesus that it offended several moderate Protestant pastors who attended.

Baker promotes himself as an "inter-faith leader" but his inter-faith work seems to be limited to a close relationship with Ahmad Kuftaro, the grand mufti of Damascus and a functionary of the Assad regime who parrots its line. (Kuftaro, for example, called the war in Iraq an "American, British, and Zionist aggression" and called on all forms of "resistence" from Muslims, "including martyrdom operations.")

Islam Awareness Week co-chairman, UPenn junior Anjum Cheema, stated recently, "The main purpose is to get a big non-Muslim audience to come out and hear what Islam is all about," he said. Baker's purpose would seem to be quite different: misrepresenting both Christianity and Islam in an effort to build an anti-Semitic alliance.


Hat tip LGF
Posted by: Atrus || 10/09/2003 3:49:35 PM || Comments || Link || E-Mail|| [10795 views] Top|| File under:
India-Pakistan
India and China resolve Sikkim dispute.
EFL from Newsday several days ago.




This ties in to the Burma development yesterday.


China has taken the first step toward recognizing the Himalayan territory of Sikkim as a part of India, resolving a long-standing border dispute, an Indian Foreign Ministry official said Wednesday. Sikkim, located between Nepal and the kingdom of Bhutan, was an independent principality before it was annexed by India in 1975. China never recognized Sikkim as an Indian possession and has claimed part of the territory as its own. Border disagreements have long embittered relations between India and China, leading in 1962 to a brief war. India says China still holds 16,000 square miles of its territory in the Kashmir region, while Beijing lays claim to a wide swath of territory in India's northeastern state of Arunachal Pradesh, which shares a 650-mile border with China's Tibet region. During a visit to Beijing in June, Indian Prime Minister Atal Bihari Vajpayee agreed with Chinese leaders to have high-level envoys settle territorial disputes and reopen trade between Tibet and Sikkim.


I am having trouble tracking the Indo-chinese proxy battle. It seems to be a factor in India developing nukes to protect itself from Chinese invasion via Tibet. It looks like these two powers are engaged in a perpetual game of Risk.
Posted by: Superhose || 10/09/2003 2:28:17 PM || Comments || Link || E-Mail|| [10795 views] Top|| File under:
You Would Think He Would Remember the Good Parts From Aristotle
A gender discrimination debate erupted in the briefing to the parliamentarians on water issue in a local hotel here Wednesday when a senator that women are "less wiser as compared to men."


I'm beginning to think male insensitivity is a worlwide problem.


"Women parliamentarians strongly reacted to the comments and demanded an apology from Senator Liaqat Bangalzai who said he just quoted a saying of Greek Philosopher Aristotle that women had 30 teeth as compared to men who have 32."


Damm it. I've just counted my teeth and I have only 25. (I lost one, and dentists had to take out six, six!, because I didn't have enough space in my mouth for all of them. Say what you will about me, but I have no shot at wisdom.


"The heated debate prolonged, as the women parliamentarians wanted the withdrawal of statement from Bangulzai but he refused to do so."


The women might also opt for calling him a 'male chauvinist pig.' Although calling someone 'pig' in Pakistan might be going too far. (Almost as bad as calling someone America-lover.)


"Most of the women who stood up on their seats said that they have equal with like men and the statement of Bangulzai has a created controversy to air the gender discrimination."


You go sisters!


"The women parliamentarians defending the statement replied that the statement of Bangulzai was false and Aristotle was falsely quoted in the comments, which reflect the mentality of senator himself."


The gals shoot themselves in the brain, er, foot, by showing they don't know what they are talking about. Aristotle did make such statement, and by defending Aristotle where he should not be defended they hurt their cause rather badly.
Posted by: Sorge || 10/09/2003 5:52:57 AM || Comments || Link || E-Mail|| [10793 views] Top|| File under:
Pakistan: The siege within and without
The security environment for Pakistan is becoming increasingly aggravated, both externally and internally. Externally, the Israeli attack on Syria has clearly shown the fallout of the US doctrine of pre-emption. Soon it will be difficult to distinguish it from state terrorism.
And the US refusal to condemn Israel's aggression (for once Mr Blair's government resisted the urge to follow the American lead!) against Syria clearly shows that the US is sanctioning local bullies to reign supreme as long as they are perceived as its allies. How does this impact Pakistan?
Most directly it shows that states like Israel and India will now use unprovoked strikes on their neighbours, with the US giving a tacit understanding for such action. Israel's refusal to accommodate Palestinian legitimate rights and its growing frustration over its unsuccessful violent policy against the Palestinians has finally led it to expand its military action and attack its neighbouring sovereign state Syria.


I thought it was frustration over Paleostinians' violent policy against civilians within Israel? Guess I'm wrong, as usual...

And the US acquiescence to this act of naked aggression has emboldened Israel to begin attacking along Lebanon's border also. As the US becomes increasingly frustrated in its endeavour to stamp out

Al-Qaeda

and in its inability to bring peace and stability to Afghanistan, we may see efforts at hot pursuit increasing along the Durand Line; and if the BJP suffers political losses in forthcoming elections and becomes even more frustrated, it is not beyond the realm of the possible that they may strike at AJK or even along the international border with Pakistan in an effort to regain political support domestically while settling scores with Pakistan also.


Pakland has no such problems since the ISI will fix elections in whatever direction they want


After all, if the Israeli action against Syria is not condemned and Israel made to pay, who is to stop other US allies like India from taking similar aggressive action against its neighbours? So Pakistan may become the whipping boy for frustrated major powers and large neighbours.


That's actually true. One of these days, Hafiz Saeed's boyz are going to blow up one too many crowds...

Also, under the present situation, especially Israel's expanding military aggression in the neighbourhood, it would make no sense at all for Pakistan to send its forces to Iraq — especially since the new US draft resolution has made no modifications in the request for international forces.


Good idea. Keep them at home, to wave the Talibs across the border...

Beyond this, the Syrian inability to do much in response to the Israeli attack shows the bankruptcy of the Muslim states in terms of options to defend their interests and even sovereignty. The OIC's total irrelevance in its present form has once again been highlighted. Syria has been attacked, Lebanon is now being targeted and Iran is under siege on the WMD issue — and what has the OIC collectivity been able to do in defence of these states? Absolutely nothing.


Maybe that's because the mullah-royals are more concerned about where to build their new palace


Worse still, for the first time leaders of states that have oppressed Muslim minorities


Yep, any where muslims are minorities they are oppressed. Maybe its because they keep trying to ethnically cleanse the majority


are being invited to the Kuala Lumpur OIC Summit as Observers — Russia and the Philippines. Given that India has a much larger oppressed Muslim minority,


Pakland has no such problem as their minority has already been ethnically cleansed


Pakistan should be prepared to see India pushing its way into the OIC. Already, India is expanding its influence in the Gulf and has become a full dialogue partner in the GCC, alongside the US and Japan. And India is already active in Afghanistan, Central Asia and increasingly in Iran also. In Southeast Asia, India is increasing its interaction with ASEAN while ensuring that Pakistan is kept out. Indian proactivism is in sharp contrast to Pakistan, which continues to focus almost solely on the US.
Opportunities in the neighbourhood go unnoticed or ignored as we look to keep the US appeased even as its officials launch into diatribes against Pakistan — retracting some of them much later when the damage has already been done, or when they finally feel that Pakistan has had enough and will not tolerate more abuse.
Even at the micro level, individual Pakistanis continue to be harassed and abused by US officials, with no reciprocity in such treatment being meted out to Americans visiting Pakistan.


Yep, all those illegal US asylum seekers sneaking into pakland are given Drivers license on arrival


Nor much in the way of strong protest either. Why?


Actually, we get more than enough abuse from Pakistan — it's just that we get more from clerics than we do from the gummint. On the other hand, we can declare war on a government and normally we don't do that on groups of clerics...

Meanwhile, the US continues to hold an increasing number of military exercises with India in Pakistan's neighbourhood. Given the conflictual situation that prevails in South Asia, America's exercises with Special Forces in Ladakh and with a nuclear submarine in the Arabian Sea can only send negative signals to Pakistan.


They're called warnings. We're dealing with Pakistan, so we can't be subtle...

All in all, US policies in the Middle-East and Afghanistan and its support of Israel and India have had a direct, negative impact on Pakistan's external security calculations making it even more critical to strengthen the nuclear deterrence and conventional offensive capabilities.


All Pakland has going for it is its "nuclear deterrence." The army's never won a war and every once in awhile Bugtis beat them up.

However, the more immediate threat may well be from internal developments, with the resurfacing of sectarian violence and killings. The militarisation of civil society has seen violence and killings dominate political debate and rivalries. It seems as if no government — civil or military — can take concrete steps that will truly destroy the foundations of the terrorism confronting our domestic polity. We know the threat and where it comes from and all manner of laws and special courts have been set up but the effectiveness is obviously not there — nor is the deterrence.


That's because you keep making distinctions among krazed killers. They're all the same. That's why you find "sectarian" killers among terrorists and both among what the Paks insist on dubbing "freedumb fighters."

Nor is it just political conflicts and rivalries that have seen violence. The sectarian killings are the most public and debilitating because they strike at the core of our Islamic identity.


Actually, I think of them as an expression of Pakland's peculiar Islamic identity. The only other country that approaches Pakistan is Yemen, and they're trying to control it...

Whether it is domestic violence or youngsters seeking ego salvation, the gun comes increasingly into play. For instance, only a few weeks ago, a young man, who had some years earlier fired wildly at a private party and managed to evade punishment, fired at a young girl and her brother at the opening of a new restaurant in Islamabad. Once again the boy got away with it (incidentally he has US nationality) despite everyone knowing who he was! If extremism is the culprit, then this extremism has pervaded our civil society at all levels and is not restricted simply to the religious domain. There is simply no respect for the law of the land.


That's a side effect of endemic corruption...

Add to that a violent intolerance of differences and the mix is lethal. We have truly developed a most disastrous psyche: We are quite prepared to accept being abused and taken advantage of by outsiders, but are not prepared to even accept different opinions or values amongst each other.


So basically the biggest threat to pakland is from within pakland but lets just go on a rant about the US-Zionist-Hindo conspiracy against the poor oppressed muslim minority. Boo-Hoo. Sniff!!!




That's why they're the way they are, isn't it? Cause? Effect? Nothing but a Western plot!
Posted by: rg117 || 10/09/2003 12:42:56 AM || Comments || Link || E-Mail|| [10793 views] Top|| File under:
'313' responsible for sectarian killings
Yet another Jihadi grouping in Pakland, only this one has lamest name yet. I assume the group has 313 members, or perhaps it refernces the Quran.


While holding the newly formed jihadi-cum-sectarian outfit '313' as responsible for Friday's killings in Karachi, investigators fear that more such incidents might take place by Ramazan anywhere in the country as the terrorists want to destabilise the Musharraf government. Well-placed sources in the Interior Ministry told The News that the outfit '313' was an alliance of three banned militant organisations - Lashkar-e-Jhangvi, Harkat-ul-Mujahideen al-Alami and Harkat Jihad-ul-Islami.
Sounds like another name for the Muslim United Army
"Basically, the organisation '313' was formed by militants of three proscribed outfits, who had fought in Afghanistan alongside the Taliban. It aims to target Western interests in the country and its activists may also have connections with al-Qaeda," said a senior government official, adding: "But we have reports that in order to destabilise the government, the militants belonging to 313 may carry out sectarian killings and attacks on minorities as well." A senior intelligence official said: "The outfit 313 was involved in the Quetta carnage that left 53 people dead. But it was decided at the very high level that the name of this organisation should not be disclosed. We believe that the same organisation is also behind today's incident." Sources disclosed that recently the Interior Ministry sent a list of more than a dozen well-known personalities, belonging to the Shia sect to the provinces, directing them to provide them foolproof security, as it was feared that these persons could be attacked by the militants of '313'. Intelligence sources feared that more such attacks might take place on places of worship of Shia and Sunni sects, as previous records showed that sectarian killings increased before the commencement of Ramazan.


I guess these guys could have wacked Azam Tariq to stir up trouble, but I would still put the blame on Shias who had gotten sick of being slaughtered by his followers.
Posted by: Paul Moloney || 10/09/2003 12:32:50 AM || Comments || Link || E-Mail|| [10794 views] Top|| File under:
Iraq
No money, no play: US on the brink in Iraq
Interesting article regardless of which side of the argument you are from. Too long to summarize, recommend you read it all.


This coming October 23 to 24, the United States will be sitting down with rich creditor countries, the International Monetary Fund (IMF) and the World Bank (WB) during an international donors' conference on Iraq in Madrid. The IMF, the World Bank and the UN have estimated that Iraq will need US$36 billion for reconstruction within the next four years, in addition to $19 billion for other nonmilitary needs calculated by the American occupation regime. With few options left, the US will be passing the hat. This meeting could be a turning point in the occupation because whether the hat goes back to the US full or not will determine whether the US can afford to stay. The decision of donor countries to cough up cash will depend, in turn, on whether this continues to be a unilateral or multilateral economic takeover of an occupied country.
Posted by: rg117 || 10/09/2003 1:14:41 PM || Comments || Link || E-Mail|| [10796 views] Top|| File under:
Suicide Car Bombers Kill 8 in Baghdad
Edited for topic:


A suicide driver roared through the gates of a police station in Baghdad's biggest Shiite Muslim slum Thursday morning and detonated his car bomb in the courtyard, killing eight policemen and civilians and injuring up to 45 people, authorities reported. The driver and a passenger also were killed. Some 50 officers had gathered outside in the compound at about 8:30 a.m. to collect their pay when the white Oldsmobile sped up, police opened fire on it, the bomber crashed into a parked vehicle, and the car exploded. "I ran and got hit in the leg. When I looked back, all I could see was fire," officer Khalid Sattar Jabar, 25, said from his hospital bed. He said he got a look at the driver: a man with a beard and a thick head of hair.


Real holy men don't shave.


Mangled police cars were scattered around the bomb site and debris filled the big courtyard in front of the one-story police building. The blast left a crater about 10 feet across and 4 feet deep, a U.S. Army officer at the scene said. Three policemen and five civilians were killed, said Capt. Sean Kirley of the 2nd Armored Cavalry Regiment. In addition, two people in the car died, said Iraqi police Capt. Bassem Sami.


They don't count.


Sami said 28 people were wounded, but police at Al-Kindi Hospital said 28 wounded were being treated there while officials at Qasim al-Mubarka hospital said they had at least nine. Police said they had reports of an additional eight wounded at Ibn Nafees Hospital. Angry residents thronged the area around the police station after the bombing, and scores of U.S. soldiers surrounded the building in Humvees. An Iraqi policeman who pushed through the thousands-strong crowd was stabbed in the upper right arm after being set upon by the mob, which chanted "No, no to America!" He was treated by U.S. military medics at the scene. Associated Press Television News camera crews also were attacked by the crowds and had some equipment stolen. One crew member was slightly injured. Scores of other journalists were jostled by the crowd.

Rumors flew about who might be responsible: Some blamed ultraorthodox Wahhabi Sunni Muslims, religious enemies of the Shiites; policemen said they had been threatened by a local Shiite imam; and others blamed Saddam's ousted Baathists and - indirectly - the Americans. Inside, a police sergeant who was wounded in the legs, Saad Drawal al-Dharaji, 29, said a local imam had threatened to take action against the police station unless it turned over some policemen for "punishment" for having served under Saddam. "We will have our revenge for this," al-Dharaji said. He said he didn't know the name of the clergyman. A fellow sergeant, Jassim Mohsen, 31, confirmed that duty officers earlier this week recorded the threats, made in both last Friday's sermon and in letters to the police.


Cops take cop killers very seriously, there tends to be a lot of people injured "resisting arrest".


Wounded officer Jabar, meanwhile, mentioned another possible motive for a bombing: Demonstrators had rallied at the police station on Wednesday to demand release of Shiite cleric Moayed al-Khazraji, arrested by the U.S. occupation force on Monday and accused of unspecified "criminal and anti-coalition activities." Those protesters dispersed peacefully. "We didn't have the imam," Jabar said.
"He ain't here, try the airport."
"OK"
Posted by: Steve || 10/09/2003 9:20:21 AM || Comments || Link || E-Mail|| [10793 views] Top|| File under:
Spanish diplomat killed in Baghdad
The Spanish Government has confimed the death of one of its diplomats in Baghdad. Jose Antonio Bernal Gomez, a Spanish military attache, was murdered outside his home in the Iraqi capital. Security was tightened outside the Spanish embassy following the killing.


Little late for that.


Mr Bernal Gomez worked for Spain's national intelligence centre and had been stationed in Iraq for mroe than two years. Initial investigations into his death indicate that he was murdered outside his front door. Spanish national radio reports say a group of men driving a car with foreign number plates rang at Mr Bernal Gomez's residence on Thursday morning.


Foreign number plates? Syrian, Iranian, Saudi, New Jersey, what's concidered foreign in Iraq?


They say he was then shot as he tried to run past them into the road.


And his bodyguard was where?


Mr Bernal Gomez is Spain's second casualty in post-war Iraq.
Navy captain Manuel Martin Oar died in the bombing of the United Nations' headquarters in Baghdad in August. Spanish Prime Minister Jose Maria Aznar was an unflagging supporter of the US-led war on Iraq. Around 1,300 Spanish troops now serve with the multinational occupying force there.


Which is why he should of had bodyguards.


Following the confirmation of Mr Bernal Gomez's death, Spain's left-wing opposition has called for Mr Aznar to report to parliament on the safety Spanish nationals in Iraq.
Posted by: Steve || 10/09/2003 8:53:26 AM || Comments || Link || E-Mail|| [10794 views] Top|| File under:
Iraqi Leaders Don't Want Turkish Troops
In other news, dog bites man. EFL.


BAGHDAD, Iraq (AP) - Iraq's interim leaders told U.S. officials Wednesday they don't want peacekeepers from Turkey or other neighboring countries but are willing to soften their opposition to avoid a confrontation with the U.S.-led coalition.


"Thank you for liberating us, effendi, but would you please keep the cursed Turks out of here?"


They delivered their message as several thousand Shiite Muslims marched to coalition headquarters to demand the release of a cleric arrested for ``anti-coalition activities.'' Protesters hurled stones and sandals - an Iraqi gesture of contempt - at U.S. troops as they dispersed without winning the preacher's freedom.


And we didn't gun 'em down in the streets like Saddam would have. Wonder if MoveOn.org will credit us for the difference?


The Turkish parliament's decision Tuesday to authorize the sending of Turkish peacekeepers to join the coalition was applauded in Washington, which is eager to bring in more troops to ease the burden on the 130,000 American soldiers.

However, the decision upset many Iraqis because of the legacy of 400 years of Turkish colonial domination of what is now Iraq. Opposition to the Turks runs deepest in the north, where Iraq's minority Kurds have watched ethnic cousins across the border in southeastern Turkey wage an on-off separatist guerrilla war in recent decades, in part from bases in northern Iraq. Some Iraqis also worry that Turkey may support the interests of ethnic Turks in northern Iraq, a small minority often at odds with their Kurdish neighbors.

Iyad Allawi, president of the U.S.-appointed Iraqi Governing Council, told The Associated Press that ``important sensitivities'' were involved in deploying Turkish troops in Iraq. The spokesman for the council, Haider Ahmed, said members told chief U.S. administrator L. Paul Bremer that council members did not want to see any peacekeeping troops from countries - including Turkey - that border Iraq.


Can't say that I blame them.


After meeting with the council, Bremer said he was willing to discuss the issue but that the final decision rested with the coalition.


Sounds like the decision has been made.


Despite their opposition, key council members said they wanted to avoid a showdown with the Americans over the Turkish presence. Mouwafak al-Rabii, a Shiite member of the council and longtime human rights activist, told reporters ``there are still differences'' with the coalition over the Turks ``but they are reconcilable differences.''

``We don't want any confrontation with the Coalition Provisional Authority, and we have decided to work together,'' al-Rabii said. ``This is not a stumbling block in our relations'' with the coalition.''


I'm impressed (seriously) with the common sense and maturity being shown here.
Posted by: Steve White || 10/09/2003 12:27:51 AM || Comments || Link || E-Mail|| [10799 views] Top|| File under:
Comical Ali: Israel jammed Iraq's satellite tv channel
Iraq's former information minister on Wednesday accused Israel of aiding the U.S.-led invasion by jamming Iraq's satellite television channel, adding that remains of Israeli missiles were found.


Tell 'em about the death rays...

Mohammed Saeed al-Sahhaf, speaking on Abu Dhabi Television, said Iraq did not have long-range missiles to attack the Jewish state the way it did in the 1991 Gulf War. "I don't have information if it (Israel) played a military role, but I have information about what is related to our media work and of what we found of remains of Israeli missiles used against us," he said without giving further details on the type of the missiles and where they were found.


"We could tell they wuz Zionist missiles! They wuz all circumcized!"

Al-Sahhaf said "highly qualified Iraqi engineers found out that the jamming of the Iraqi satellite television channel was coming from the west and after further checking we came to the closest realistic conclusion that the jamming was coming from Israel."


If you can't believe Comical Ali, who can you believe?
Posted by: Fred Pruitt || 10/09/2003 00:15 || Comments || Link || E-Mail|| [10795 views] Top|| File under:
Southeast Asia
Malaysian court halts deportation of Abu Jibril
A Malaysian court Wednesday granted an Indonesian named as a senior member of the Jamaah Islamiyah (JI) terror network a stay against his deportation, the official Bernama news agency reported. Mohamad Iqbal Abdul Rahman, also known as Abu Jibril, was released in August after two years in detention but immediately held by the immigration department pending deportation to Indonesia. The alleged militant, who held permanent resident status in Malaysia, then appealed to the High Court against a declaration that he is an undesirable person and a prohibited immigrant. The court said it would deliver judgement on November 11. The release of Mohamad Iqbal has raised eyebrows as Malaysia is still holding more than 90 other Muslim militants. Many are suspected members of JI, the al-Qaeda-linked Southeast Asian network blamed for a string of attacks including last year's Bali bombings. Indonesian Foreign Minister Hassan Wirayuda has said police would question Mohamad Iqbal about his possible links to terrorism if he was sent back to Indonesia.
Posted by: Fred Pruitt || 10/09/2003 00:07 || Comments || Link || E-Mail|| [10793 views] Top|| File under:
Courts jail more Bali bomb accomplices
Judges on Wednesday jailed three men for more than four years for their part in last year's Bali bomb attacks in which 202 people died. In separate trials, judges handed down sentences for the men accused of assisting those accused of the bombings, seen as the worst global terror acts after the September 11, 2002 attacks on the United States. Judge Cokorda Rai Suamba found one of the men, Puriyanto, guilty of having helped hide key Bali bombers Ali Imron and Mubarok while they were on the run, sentencing him to four years and eight months in jail. Puriyanto has yet to decide whether to appeal the sentence, which was lighter than the seven years sought by prosecutors, his lawyer Ari Purwanto said.

At another trial in the same court,

Judge Ida Bagus Jagra

sentenced Sukastopo, 49, to three years for hiding information on the whereabouts of suspects sought by police. Sukastopo, the judge said, knew that Imron and Mubarok had been taken to an isolated Indonesian island, but did not inform the authorities. Sukastopo's lawyer told the court his client would not appeal.

At a separate trial in the same court building, a panel of judges sentenced Eko Hadi Prasetyo to four years for assiting Puriyanto in taking Imron and Mubarok to the island.

Meanwhile, judges at another trial, postponed the reading of the sentence on another accomplice, Mujarot, until Monday saying that they were not yet ready with the verdict.

The four men are known to be part of the "Berukang" group of accomplices, named after the island in Indonesia's East Kalimantan where Imron and Mubarok were captured in hiding. Bali's courts have already jailed one of the key players in the group, Hamzah Baya, to six years in jail. Some 34 people have been arrested for the October 12, 2002 bomb attacks targeted at popular nightspots on the island. Three top operatives — Amrozi, Imam Samudra and Mukhlas — have been sentenced to face a firing squad. Ali Imron, the brother of Amrozi and Mukhlas and the only bomber to express remorse, got a life sentence.


I am very impressed. If you'd asked me a day before the bombings what the Indon response would be, I'd have said, first that they'd never "catch" the guys responsible, and that if they did, they'd let them off. The bombings were a big mistake on Jemaah's part; prior to them, Indonesia was limp and wishy-washy about terrorism. Today, they're look like they're as hard on the Bad Guys as Singapore.
Posted by: Fred Pruitt || 10/09/2003 00:07 || Comments || Link || E-Mail|| [10793 views] Top|| File under:
Bashir appeals his sedition conviction
Abu Bakar Bashir, a Muslim cleric sentenced to four years in jail for sedition has appealed his verdict to the High Court here, his attorneys said Wednesday. Bashir's attorney Mohammad Mahendratta said prosecutors had offered no evidence showing his client wanted to overthrow the Indonesian government. Bashir was merely advocating sharia (Islamic law), the lawyer said.


"Just a simple holy man, trying to do God's work..."
Posted by: Fred Pruitt || 10/09/2003 00:07 || Comments || Link || E-Mail|| [10793 views] Top|| File under:
Middle East
Israeli Forces Enter Palestinian Camp
Hat tip to Drudge - Breaking News, nothing on JPost yet


A large Israeli armed force rolled into the Rafah refugee camp on the Gaza-Egypt border early Friday on a mission to destroy tunnels used for smuggling arms, witnesses and military sources said. Israeli military sources said Israel had intelligence warnings that Palestinians were planning to use tunnels under the border to smuggle in weapons that could have a strategic impact on the three-year Israeli-Palestinian conflict, but the Egyptians were not taking steps to stop them.


Probably more accurate rockets...
Posted by: Frank G || 10/09/2003 6:23:18 PM || Comments || Link || E-Mail|| [10794 views] Top|| File under:
Paleos Whine
The Palestinian Authority asked the U.N. Security Council on Thursday to adopt a resolution that seeks to bar Israel from carrying out plans to extend a security wall deep into the Palestinian West Bank.


"We want the right to slaughter."


The 15-nation council agreed to discuss the request on Friday and is expected to schedule a public meeting on the issue next week, diplomats said. The Palestinian draft resolution is the second text seeking to condemn Israel to come before the council in five days, joining a Syrian draft introduced on Sunday after Israel attacked what it said was a training camp for Palestinian militants near Damascus. Syria insists it was a civilian site.


It's called a diplomatic offensive...

In deference to the Syrian proposal, Palestinian U.N. envoy Nasser al-Kidwa left open the timing of an eventual vote on his own draft resolution, which would declare that building the security barrier beyond Israel's 1967 borders violates international law and ''must be ceased and reversed.''


The Paleo rules of propaganda engagement say, as soon as you blow up a significant number of civilians you've got to holler real loud about something the Israelis are doing, and that way the entire world forgets the corpses in seven days or less. Works every time.

''We can wait. There is no problem whatsoever. But at the same time, we don't want to have a time gap between the second phase of building the wall and action in the Security Council,'' al-Kidwa told Reuters. Since its introduction, the Syrian draft has stalled in the council for lack of support. Council diplomats said it would have to add language critical of Arab militant groups launching suicide attacks against Israel to win the nine votes needed for passage, a linkage Syria has so far refused to accept. Even then, the United States has threatened to veto it.


See? If they'd waited a week, no problem...

"Such an addition would be too conducive to Jewish survival"


The Palestinian text, which denounces both the security fence and Israeli plans to build more than 600 new homes in Jewish settlements on Palestinian land, also faces a likely U.S. veto, under criteria set out by U.S. Ambassador John Negroponte. Negroponte last month vetoed a council resolution demanding that Israel back away from announced plans ''to remove'' Palestinian President

Yasser Arafat

, arguing the text was biased against Israel and failed to criticize militant groups that have taken responsibility for suicide attacks in Israel. But Arab nations responded by taking a slightly modified version of the text to the 191-nation U.N. General Assembly, where the United States does not have a veto. The assembly adopted it by a lopsided 133-4 vote with 15 abstentions.
The United States and Israel accounted for half of the ''No'' votes, leaving them isolated from the European Union states and Russia, fellow members along with the United Nations of the so-called quartet of Middle East peace mediators. The quartet has elaborated a road map to peace setting out steps to be taken by both sides on the way to creation of a Palestinian state by 2005. But the plan has bogged down over Israel's refusal, with U.S. backing, to set off down the path until the Palestinians rein in militants blamed for suicide attacks, and by Palestinian suspicions that Israel would give nothing in return, even if the authority dismantled militant groups like Hamas and Islamic Jihad.


That and the bus bombing, of course... Oh. I'm sorry. The week's up, isn't it?
Posted by: Atrus || 10/09/2003 5:09:53 PM || Comments || Link || E-Mail|| [10796 views] Top|| File under:
Home Front
New Republic Cancels an Invite to Foe of Saudis
EFL



The New Republic magazine is coming under attack for co-sponsoring a recent forum with Saudi Arabia and allegedly agreeing to the kingdom's demand that it withdraw its invitation to a leading critic of Riyadh.

Author Stephen Schwartz told the Forward that he was removed from the panel at the behest of Saudi Arabia, which co-sponsored the October 2 panel discussion on the kingdom's political future and has advertised in the magazine.

"I was deeply shocked," said Schwartz, a convert to Islam and author of The Two Faces of Islam: The House of Sa'ud from Tradition to Terror (Doubleday), in which he accuses the Saudi government of being the principal backer of the Palestinian militant group Hamas and funding the spread of the puritanical form of Islam known as Wahhabism.



This is a debatable assertion?



"My book says that this evil alliance of the cult of Wahhabism and the House of Saud has had a devastating effect on Islam," said Schwartz, a former Washington bureau chief for the Forward and currently director of the Islam and Democracy Program at the Foundation for the Defense of Democracies. "I'm the person that has caused them the most trouble. It is because of who I am."

Moderated by The New Republic's foreign editor, Lawrence Kaplan, the panel discussion included four scholars representing a range of views, including Patrick Clawson, deputy director of the Washington Institute for Near East Policy and a critic of the Saudi regime, and Chas Freeman, a former American ambassador to Saudi Arabia and defender of the kingdom. Though the Saudi government's co-sponsorship is not mentioned on the magazine's online publicity section for its events, several participants told the Forward that it was mentioned at the recent panel.

"The fact is The New Republic, as most of its readers understand, can't stand the Saudis, and I think the problem comes when money demonstrably affects arguments, and in this case I don't think anyone suspects it would," said Kaplan, himself a critic of the Saudi regime. "This was a case of the magazine co-sponsoring the debate with someone who was on the other side of the debate and I see nothing inherently unethical about that, as long as [the magazine] hews to the editorial line."

. . .

The New Republic's president and publisher, Stephanie Sandberg, did confirm that the Saudi government was granted some oversight in the formation of the panel. "What we want to do is have a panel which is acceptable to both sides," Sandberg said. She said that such understandings were a "typical" part of promotional arrangements in which sponsors commit to a minimum advertising campaign in exchange for the opportunity to present their views. In this instance, the Saudis took out 12 advertisement pages, allotting them three panel discussions, Sandberg said.



"Ka-ching!"



. . .

Clawson, however, said that providing such a platform to a foreign government — and then not clearly indicating that government's sponsorship — is disingenuous at best. Though he agreed to participate in the event, Clawson argued that the publication had put itself on shaky ethical grounds.

"It's inappropriate for a magazine to seek sponsors from interested parties for forums, unless there are rigid procedures put in place to ensure the complete independence of the magazine and what it is doing," Clawson said in an interview with the Forward. "It's particularly inappropriate to seek financing from foreign governments for these purposes."


Posted by: Mike || 10/09/2003 4:11:30 PM || Comments || Link || E-Mail|| [10793 views] Top|| File under:
Middle East
Latest Arafat Diagnosis.....Stomach Cancer
EFL and Fair Use.....if this is the right diagnosis, he's in for some suffering. Couldn't happen to a nicer dirtbag....




Yasser Arafat's

gaunt, fragile appearance during last weekend's inauguration of an emergency cabinet for the Palestinian Authority has raised hopes for an end to suicide bombings a flurry of speculation over the state of the 74-year-old leader's health. Palestinian officials on Wednesday denied rumors that Arafat had last week suffered a mild heart attack and explained that Arafat has been suffering from a bad case of the flu or the trots an intestinal infection.


"That's the last time I eat Fatima's tabbouleh!"


But according to a source inside the compound, the recent working diagnosis is that Arafat is suffering from stomach cancer.
The prognosis for stomach cancer patients depends on the stage at which the cancer is diagnosed and treated, and the size and location of the tumor.


Dear God, if this is right, please make it inoperable, and I promise I won't ask for anything more this week...


Whatever the state of the cancer, however, such a diagnosis poses a major challenge to both Israel and the Palestinian Authority, which could require some nimble refereeing by the Bush administration.


Refereeing? Sounds like a job for the NFL's number one fan, Condoleezza Rice....


The most immediate crisis would involve the need to hurry along the inevitable treat Arafat's condition. The Ramallah compound in which Arafat has been holed up for the best part of two years is hardly the most conducive environment for invasive surgery. It would, in theory, be possible to erect a surgical suite at the compound, but hospitalization would certainly be preferable from a medical standpoint. Israel has until now insisted that if Arafat leaves his compound, he'd be on a one-way ticket out of the West Bank. If Arafat's condition proves to be terminal,


God, I really wasn't kidding about the previous request....


the Palestinians will be forced to answer the long-deferred question of succession, and the running debate in Washington and Jerusalem over the prospects for pursuing a peace agreement without the aging Arafat will have been settled. The question of Arafat's succession is complicated by the fact that his power derives from the three separate offices he holds: Palestinian Authority president,

PLO

original gangsta chairman and leader of the group of terrorists known as the Fatah movement. The PA constitution requires that if the president is incapacitated, his post would be temporarily filled by the Speaker of the Palestinian legislature. However, the Speaker's position is currently vacant, following Ahmed Qurei's resignation from it in order to become prime minister. Rather than a simple transfer of the mantle of power from one uncontested national leader to another, Arafat's passing would likely open a protracted period of gang warfare over turf power struggles and realignments in Palestinian politics — and it appears unlikely that all three of his positions would be filled by a single successor.


Why is this a bad thing?


The immediate implications for any peace process will be uncertain, although the Israelis and the Bush administration have long insisted that breaking Arafat's grip on the Palestinian national movement is a prerequisite for progress.



That's assuming a healthy Yasser. Yasser on his deathbed is a different story. After my initial jubilation wore off — and especially in the case of a protracted illness like stomach or pancreatic cancer or Alzheimers — my thought is that it's better he hang on.

Took your breath away, didn't it? Consider: Given a terminal illness, who's going to actually tell him that's what it is? He'd have them shot. At the very least, he'd have the Praetorian Guard Force 17 bump off the guys he doesn't want to take over. And pain, especially pain coupled with morphine, doesn't make you more discriminating in your actions.

That leaves Yasser in power until the very end, only with his grip on the reins (or reigns, as it were) loosening a bit every day. The backstage maneuvering will have the Byzantines chuckling in their graves, but the coordination of action by the Paleostinians will be choked off. The Israelis will still get hit, but it'll be sporadic. The actual open warfare in Gaza and the West Bank probably won't even wait until the old man's in the grave, unless he goes quickly. I saw one bit of speculation yesterday (can't remember where, though I'd have put it here if it'd been reputable) that it had spread to his liver. Six months? Eight months, at the outside? That's a fairly long period for an area to disintegrate into internal anarchy. We're talking Ein el-Hellhole on a massive scale, without really major damage to innocent bystanders.

Why rush things?
Posted by: Baba Yaga || 10/09/2003 3:49:49 PM || Comments || Link || E-Mail|| [10797 views] Top|| File under:
Syria-Lebanon
The Bell for Round 3?
The House International Relations Committee approved the Syria Accountability and Lebanese Sovereignty Restoration Act, which would give the president the right to impose a variety of sanctions on Syria. The bill, which passed by a 33-2 vote, accuses Syria of sponsoring terrorists, seeking weapons of mass destruction, and occupying Lebanon with more than 20,000 troops.
Posted by: Mercutio || 10/09/2003 3:42:59 PM || Comments || Link || E-Mail|| [10795 views] Top|| File under:
International
Amnesty International, Oxfam, IANSA Launch Global Control Arms Campaign
Here they come again, EFL:


The global arms trade is dangerously unregulated, and allows weapons to reach repressive governments, human rights abusers and criminals, says a new report released today. To address these concerns, three international organisations have joined to launch a global campaign in over 50 countries. The 'Control Arms' campaign aims to reduce arms proliferation and misuse and to convince governments to introduce a binding arms trade treaty.


Why gee, that sounds so "reasonable".


Arms proliferation and abuse, have reached a critical point, fuelling human rights violations, poverty, and conflict. Someone is killed every minute by armed violence while many more suffer abuse and serious injury. But arms are a dangerously unregulated global business, according to the new report. "Each year hundreds of thousands of people are unlawfully killed, tortured, raped and displaced through the misuse of arms. With the 'war on terror' dominating the international agenda, there should be renewed interest in arms control. Yet the reverse has occurred. The vicious circle of arms transfers, conflict and abuse can and must be stopped," said Irene Khan, Secretary General of Amnesty International.


"WOT" = It's Americas fault!


To address these concerns, Amnesty International, Oxfam and the International Action Network on Small Arms (IANSA) have jointly launched the global Control Arms campaign. The campaign will focus on promoting an international treaty covering arms transfers - the Arms Trade Treaty - as well as a number of regional and locally appropriate measures designed to limit arms proliferation and misuse.


You always have to read the fine print to find the real agenda.


"The arms trade is out of control. It is a global problem with horrific local consequences - and it is poor people who suffer the most. An Arms Trade Treaty is desperately needed, to stop the flow of arms to abusers and to help make all our societies safer," said Barbara Stocking, Director of Oxfam.
"Do it for The Children! tm.
Alongside the call for an Arms Trade Treaty, the Control Arms campaign is also calling for:

- Governments to develop and strengthen regional arms-control.


Ok. I guess.


- Governments to rigorously control national arms exports, brokers and dealers, and do more to prevent law enforcers misusing their weapons and to protect citizens from armed violence.


And how do we protect citizens from armed violence, you ask?


- Local authorities and community leaders to help improve safety at a community level by developing projects to reduce the local availability and demand for arms.


And that means your guns as well. Right, when they pry it from my cold dead fingers.
Posted by: Steve || 10/09/2003 3:30:39 PM || Comments || Link || E-Mail|| [10793 views] Top|| File under:
Middle East
Meryl Yourish: what happens after Arafat expires?
Arafat dies. Then comes the civil war that the Pals have been avoiding. There will be a bloody struggle for control of the West Bank and Gaza. I don't believe a single leader will emerge. I think there will be two or three factions that will try to work together, or at least say they will. Judging by past history, the consensus will break down early and often, leading to more civil wars.


I'd expect one long, continuous multiyear conflict, with factions combining and dividing frequently . . . sort of like Congo or Liberia with more sand and fewer trees.


In the meantime, Arab leaders who have been funneling blood money to the terrorists will not be able to support a single leader the way they have supported Arafat. It may break the consensus between the Arab states, which have always had a fragile relationship in spite of claims to the contrary. . . .


You could even see different Arab states openly supporting different Palestinian factions, making the Paleo Civil War into a proxy conflict between different Arab states.


Can you hear the bells tolling? They're ringing the death knell of the status quo.


That's good. Instability is not a bug, it's a feature.


The Saudis, the Egyptians, the Jordanians and the Syrians are shaking in their sandals. Israelis aren't afraid of the chaos that will erupt. It can be no worse than what they've suffered these past three years. But the current Arab leaders are in for a world of trouble. Once their people stop focusing on the plight of the Palestinians, the state of their own countries will finally register on the vast unwashed masses—as Iraq inches closer to being the only Arab nation with democratic rule.

Faster, please.
Posted by: Mike || 10/09/2003 2:56:28 PM || Comments || Link || E-Mail|| [10797 views] Top|| File under:
Home Front
Report: Detroit Arab Leader Stripped Of FBI Award
More evidence of muslim oppression in America:


A local Arab-American leader who was scheduled to receive a national award from the FBI was suddenly stripped of the honor. Imad Hamad, of Dearborn, who is the director of the Midwest region of the American-Arab Anti-Discrimination Committee, was scheduled to receive the 2003 Director's Award for exceptional public service.


If you haven't received the award yet, it was never yours to be stripped.


Hamad says he was called last week by Detroit FBI Director Willie Hulon, who said a flight attendant who died on one of the planes that hit the World Trade Center on Sept. 11, 2001, would instead be the honoree at the awards ceremony. Hamad says there was no conflict over the change in recipients for the award, but a statement released by

Cassandra Chandler

, the FBI's assistant director of public affairs, says otherwise, Local 4 reported.

The following is the statement released by Chandler on Tuesday:
Mr. Imad Hamad, director of the Midwest Region of the American-Arab Anti-Discrimination Committee and a community leader in Detroit, Mich., was a nominee selected for the 2003 Director's Award for exceptional public service. It has recently come to our attention that evidence referencing Mr. Hamad has been filed in connection with an upcoming deportation proceeding against associates of his. Accordingly, this award has been withdrawn."
Hamad referred to the statement as puzzling, Local 4 reported. He told Local 4 that he would be shocked if that was the reason behind the FBI's change in plans. Hamad told Local 4 that in his line of work — being the director of a local civil-rights organization — he has had several associates who may or may not have been subject to deportation.


I don't know, Hamad, ya suppose this could have anything to do with the FBI coming to it's senses:


When men were arrested (and later convicted) for smuggling arms to Hezbollah over Detroit's Ambassador Bridge, Hamad wished for "better U.S. relations with Hezbollah," the terrorist group which murdered over 300 American Marines and civilians. "People here are morally supportive" of Hezbollah, he said. When Customs raided several Islamic businesses and arrested owners for laundering over $50 million per year to Yemen in violation of the Patriot Act, Hamad protested. When four Detroit

Al-Qaida

sleeper cell suspects were charged (three were convicted) of plotting to blow up landmarks and tourist attractions, Hamad protested that, too. Then there's the 2002 National Palestinian Student Conference on the Palestine Solidarity Movement, whose ostensible purpose was to promote divestment from Israel. "Annihilate the Jews" was chanted in Arabic at the University of Michigan conference, which featured indicted alleged Islamic Jihad frontman Sami Al-Arian as its keynote speaker, along with other anti-Western, anti-Semitic speakers, some with terrorist ties. Hamad's Michigan ADC sponsored and endorsed the conference, which was organized by ADC-University of Michigan chief Fadi Kiblawi. Under Hamad's "leadership," Kiblawi authored an article stating he wished to "strap a bomb to one's chest and kill" Jews.

At Michigan ADC's April 25th awards banquet, Hamad gave its "Attorney of the Year" award to Nabih Ayad, an attorney for several accused terrorists and over 130 illegal Middle Eastern immigrants who paid off an INS employee to become instant greencard holders. Hamad and Ayad sued to keep them from being deported. Ayad's clients, include Omar Abdel Fatah Al-Shishani—accused of attempting to launder $12 million in phony bank checks to fund Al-Qaida—who recently pled guilty to a lesser charge and is awaiting sentencing. Hamad defended him, too.

Hamad has been busy globetrotting to promote the Islamist cause. In January, he led a delegation to terrorist sponsor state Syria, where Syrian officials discussed American disinformation campaigns targeting Arabs and Muslims and hailed Hamad for "enlightening the US public opinion about the reality of the situation in the Middle East." In May, he visited Lebanese Parliament President and former Shi'ite Amal Militia chief Nabih Berry, leading a delegation which included several men who head Detroit Islamic charities that are suspected Hamas and Al-Qaida fronts.


Other than that, he's a solid citizen... Not sure a citizen of where.
Posted by: Steve || 10/09/2003 2:06:01 PM || Comments || Link || E-Mail|| [10798 views] Top|| File under:
Middle East
Hamas: Arafish poisoned
Does that mean he's finally in Hell?


Jerusalem (www.jnewswire.com) - Rumors are circulating in the Palestinian Authority areas that Israel is behind what doctors are calling "a mysterious virus" plaguing PLO arch terrorist

Yasser Arafat

.


Of course. Always the Jews.


An anonymous Palestinian official quoted on a Hamas-supportive Palestinian website said attempts were being made to verify that Arafat may have been injected with a drug that leads to a natural death, according to The Jerusalem Post Thursday.


It's called a sperm. And it was injected into the egg almost 76 years ago.




They're bombarding him with invisible rays, too...

According to an anonymous Palestinian official purportedly quoted on the website of the Hamas-affiliated Palestine Information Center, the possibility exists that Arafat has been poisoned by Israel.


They'd blame them no matter what.




Insidious Jewish necromancers have laid the Hairy Hebrew Eyeball™ on him. No one can survive that!

"We have information which we are trying to verify according to which President Arafat may have been injected with a lethal dose that slowly and gradually leads to a natural death within a month," the official was quoted as saying.


So Sharkey Arafish is dead?


Arab propagandists have routinely accused Israel of carrying out all kinds of bizarre "attacks" on Palestinians, including carrying out secret assassinations and secretly infecting Arab girls with the AIDS virus.


Allergic to brain cells, these idiots!


Observers believe it highly likely that if Arafat were to die of natural causes anytime soon, the Arab world would blame Israel, who on September 12, following a dual 'suicide' bombing that claimed the lives of 15 Israelis, and for which Arafat had reportedly given the green light, decided the PLO leader would be "removed" from the political scene.
Did I just hear a flush?
Hat tip LGF. EFL.
Posted by: Atrus || 10/09/2003 1:37:46 PM || Comments || Link || E-Mail|| [10794 views] Top|| File under:
Latin America
Chavez accuses CIA as bombings rock Venezuela
EFL Taipei Times from WND

Tensions mounted in Venezuela Monday after bombings rocked the capital and an ally of Presi-dent Hugo Chavez accused the CIA of backing opponents trying to oust the beleaguered leader.

Two fuel tankers exploded late Sunday at the capital's municipal airport, 36 hours after the presidential guard barracks and the national telecommunications offices were bombed.

Lawmaker Nicolas Maduro said he would lobby US legislators to open any CIA files on Venezuela.

He demands that China not be privledge to secret information that is denied to Venezuala.



"Let them declassify the secret documents on CIA involvement and their financing of undercover activities during 2002-2003 because we have hard evidence that the terrorist attacks were planned," he said. He did not mention which US lawmakers would be asked to help.

I think we can gin up a short list of suspects off the top of our heads.



He said the records would reveal CIA funding links to Vene-zuelan opposition groups seeking to oust Chavez.

Maduro also said he will seek US congressional approval for access to any CIA records related to a failed coup in April last year, which swept Chavez from power for less than two days.

I'm sure the US thought that throwing one of our top oil producers into total chaos would be an excellent idea?



"A group of legislators will go to Washington so that the secret documents on the coup d'etat are declassified so that we can know the names of those who have received money from the CIA to create this chaos in Venezuela," Maduro said.

Maduro is smoking something. Or maybe he is a Wizards fan. Can't Chavez stick with the standard arguments: I have trashed the economy so badly that we can't afford a recall, my oppoent is a chicken-choking woman groper, and poor people will be disenfranchised by the recall process.



After the coup, opposition political parties, business leaders and labor agreed to use only legal means to oust Chavez. The deal was brokered by former US president Jimmy Carter and the Organization of American States.

Jimmy gets around.



Venezuela's Constitution allows voters to recall the president at any time after the halfway point of the term, which Chavez has already passed.

He rejected all the original signatures becasue they were collected before the midpoint of his term.



Electoral authorities last week set the rules governing the collection of signatures to petition the government for a recall ballot.

Chavez is trying to limit the signature collection process to 1 day.



Opponents must gather 12 million signatures, some 20 percent of the electorate, to petition for the recall referendum.

Could another possible explanation be that the fired petrolium industry workers didn't like being evicted from government quarters?
Posted by: Superhose || 10/09/2003 12:01:02 PM || Comments || Link || E-Mail|| [10796 views] Top|| File under:
Africa: Southern
Trade union leaders arrested in Zimbabwe, again.
In a continued programme of harassment against trade unionists, at around 17h00 yesterday, Zimbabwean police arrested 5 high-level members of the ICFTU-affiliated Zimbabwe Congress of Trade Unions (ZCTU), including its General Secretary, Wellington Chibhebhe. Although the detained trade unionists were later released, the arrests are a chilling reminder of the repression and intimidation faced by all those who do not support the policies of President Robert Mugabe's regime.


On the good side, several rotary clubs and the Harare Kiwanis have yet to be surpressed.


In a recent interview with the ICFTU Chibhebhe deplored the increasing repression against trade unionists, stating that "the ZCTU has been equated as the opposition, wherever we go we are tailed and even within the ZCTU it is not possible to speak freely."


That's because they are not the press. The properly liscenced press is free to say anything that we tell them to.


His, and the other 4 arrests came against a background of steep economic decline and on the eve of a 10 December national strike called by a coalition of civic groups and supported by the ZCTU. Initial reports indicate that tens of thousands of workers have joined the strike, although in some areas, fear of reprisals by the Mugabe regime has left workers with no option but to report to work.


It's OK this repression is approved by South Africa. It's legitimate repression.
Posted by: Superhose || 10/09/2003 11:37:13 AM || Comments || Link || E-Mail|| [10794 views] Top|| File under:
Home Front
James Lileks in New York
EFL, you know what to do:
Walked with my editor a ways until he had to head towards home. Said goodbye and marched south, down to the hole in the sky.

Late Saturday afternoon, almost five. Hundreds of people looking up at nothing. Hundreds of people looking into the pit. Everyone had come to see what wasn't there. Flowers stuck into the fence; journals and candles, gifts, votaries, offerings, messages. The daily crop, removed at dusk. To my surprise they didn't just throw up a fence, but put up a series of signs that explained the history of the site, back to the Hudson Terminal Towers and beyond. The historical plaques, the fence, the reactions of the visitors - it felt like a death camp site. If you had no idea what had happened here you would know almost at once that it this place had suffered a hideous calamity. It had an emptiness I can't describe, an emptiness made all the more obvious by all the congestion around the site. It was like entering a parlor whose walls and tables were filled with framed photos, and you notice that there's nothing on the mantelpiece.

One building had a gigantic mural devoted to hope and remembrance. I'm sure it's just an accident that this wretched culture of ours didn't put up something reminding us to smite the bearded foreigners and run their blood into the gutters. An oversight. Last minute mistake.

Walked around, up the walkway. You look down and see the new construction; you see the naked subterranean floors still exposed, still raw. Back down the stairs, and there's-a few square yards of painted wood, smothered with the words of the grieved, the widowed, the friends and neighbors and people who always bought smokes from that store in the concourse and only knew the woman behind the counter as Maria, and everyone else who probably brought a Sharpie intent on saying what they had to say, and so what if they paint it over, it'll be there still. Something isn't gone just because it's buried.

T-SHIRTS TWO DOLLA, TWO DOLLA, TWO DOLLA said the vendor near the bottom of the steps, and I felt like walking over and kicking him in the nuts. But. Well. No. I went south instead, and once I was half a block away I was suddenly in a different world. South of the WTC site is the Deutsche Bank building, now wrapped in black fabric, abandoned. There was no one here, and there were no sounds. I've never ever been anywhere in Manhattan where it was this quiet. No horns, no voices, no car alarms, nothing. Absolute silence. The wind had picked up, and was rippling the shroud over the DB tower. All the ripples went up. It looked as if the building was still shedding souls, and they were running beneath the thin dark blanket, looking for the way out.

I paused at the plaza on Liberty, took a picture of the empty sky, and turned around -

And there were old friends. The Trinity Building. The Equitable Building, God bless its unlovable bulk. I walked around and saw the other giants of lower Manhattan - 40 Wall, Cities Service. The Woolworth building. One after the other - giant monoliths old and new, gargantuan towers assembled in the sky by human hands, each one just another piston stroke in the motor of American commerce. You can't begin to knock all these down. And if you managed to fell them all, you'd have to head north and work on that Olympian lance on 34th, and if you brought that down - it would take you years to make your way ten blocks.

The men who brought down the towers did nothing more than take a hammer to the tooth of a sleeping lion. Oh, you can do that.

But you can only do it once.
Posted by: Steve || 10/09/2003 11:35:38 AM || Comments || Link || E-Mail|| [10793 views] Top|| File under:
Middle East
Yasser Death Watch Continues
Yasser Arafat

has potentially fatal liver complications from gastritis, an Israeli newspaper said. The story in Maariv on Thursday followed reports the 74-year-old Palestinian leader suffered a mild heart attack last week. Palestinian officials said Arafat was believed to have had only a bout of the flu but that a visiting Egyptian medical team would assess his condition fully — not least in order to address suspicions he may have been poisoned by Israel.
Details from HealthLink:
Gastritis is a mild irritation, inflammation, or infection of the stomach lining. It may be a sudden attack or chronic.
Signs and symptoms: Abdominal cramping and pain, Nausea, Vomiting, Diarrhea, Fever, Loss of appetite, Belching or gas,
Weakness.
Well, that fits with what we have heard about Yasser.

Gastritis may be caused by: Bacterial or viral infection, Excess stomach acid caused by heavy smoking, alcohol use, caffeine, improper diet such as spicy, greasy foods. Use of drugs such as Aspirin, non-steroidal anti-inflammatories, cortisone, Stress.
Yasser has been stressed out for the last decade, or two.



One rumor I saw was Hep B...
Posted by: Steve || 10/09/2003 11:09:56 AM || Comments || Link || E-Mail|| [10796 views] Top|| File under:
Africa: East
Somali War Children Explore Life Without Guns
It's an insult to ask Somali teen-ager Mohammed Ali whether he can use a gun. "What are you talking about! Ask me instead how many people I have killed!" he replies.


Mother must be so proud...

His reaction reveals something of the enormous challenge facing teachers trying to wean Somalia's child warriors away from weapons. Ali, 16, is enrolled in a U.N. Children's Fund (UNICEF) course to rehabilitate some of the many children used as killers, thieves and kidnappers by turbulent militia barons. For children raised to think bad behavior means refusing to kill or rape, sitting still in class is no ordinary challenge. But six weeks into the six-month program, teachers are noticing the kind of improvements that might be familiar to their counterparts in successful inner city schools in rich countries. "They were awful in the first two weeks of the course," said teacher Fatuma Aden Oble. "They would smoke in class, steal the books and pens, sometimes they would fight each other. We would threaten to expel them or withdraw their transport allowance."

Gradually, her turbulent charges settled down. "They changed the way they dress, the hair became tidier," she said. "Now they do not feel comfortable smoking in front of me. The boys began to show an interest in practical things like electrics and mechanics. We counseled the girls on rape." The bubbly inmates of her classroom have begun to focus on her lessons about handling conflict, one of which is: Do not react angrily in a crisis or "things will explode."

The youths are among 180 children drawn mainly from militia checkpoints around southern Somalia being trained by UNICEF experts in Mogadishu, Kismayo and Merca. Teachers recruit them from the checkpoints by using go-betweens to conduct tricky negotiations for their release with militia commanders: A typical requirement is that the child leave his gun behind at the barricade for others to use. The children are motivated by a desire to change their lives and in some cases by incentives in the form of an allowance that covers their travel to and from the downtown school. Some graduates from a previous course are running small businesses and the hope is that the current intake follows suit.


Instead of holding them up...

But there are 60,000 militiamen in Mogadishu and thousands elsewhere in the country, which has been without a government since former dictator Mohammed Siad Barre was toppled in 1991. "It's a drop in the ocean," UNICEF child protection officer Abdullahi Eyow said of the program. Experts say the course has importance as a demonstration to donors of what can be done by patient, expert teachers to erode the grip of militia "glamour" on young minds. "The militia becomes like a family for the children," said Eyow. "Until you take them out of that environment they do not realize what they have done." Many parents struggling with basic survival either tolerate or encourage their children to join militias since it is often the only way of making a living. The results are disastrous. "These children have committed horrendous crimes. Going back to the community will be very difficult and so we have outreach workers who will help them with that," Eyow said.

Ali stood on a checkpoint for a warlord called Osman Ato, working the barrier and helping loot the corpses of passengers killed when his comrades shot at vehicles that failed to stop. "The older boys were my heroes. They were brave. I wanted to be like them," he said. "Now I know I learned no good thing in the militia. Only stealing." Ali, who looks more like an 11-year-old, says that in fact he only ever killed once, by mistake. It was a friend, aged 20. "We were playing with our guns and one went off. I was shocked. I threw the gun down and ran away. But I was caught and the Islamic court jailed me for a month. I was whipped."

Nassero Abdi Jama used to cook and clean for a militia run by a warlord called Muse Sudi in another part of the city. Now a demure 17 and planning to become a secretary, she says that at the time she saw her comrades' atrocities as normal. "I liked them. I felt they were good and brave and ours was the best (militia) team in the country," she said. "They did not interfere with me (sexually) because I was from the same clan. But they would rape girls from other clans and I thought that was normal. I thought it was what they were supposed to do." Abdi Jama also acted as a look-out, spying on cars traveling on the approach roads to her militia's checkpoint and informing the gunmen which ones looked worth robbing. "I saw people dying when our checkpoint shot at their cars. I thought it was normal. I thought it was good."


Somehow the picture of her own blood on the ground, her own eyes glazing over, her own breath of life turning to frothy red bubbles didn't occur to her. That's why they call them children.
Posted by: Superhose || 10/09/2003 10:44:52 AM || Comments || Link || E-Mail|| [10794 views] Top|| File under:
Home Front
Bigger than Watergate
Mark Steyn says the CIA scandal is important not because it put an agent's life at risk — it didn't — but because it shows that US Intelligence is either obstructive or inept. Excerpt:
No, this isn't Watergate; it's bigger than that. The version of the story that still fits the facts is in that Bob Novak Sun-Times column from July. Novak wanted to know why Wilson had been chosen to go to Africa. It's one thing not to be a card-carrying neocon, quite another to be as antipathetic to the administration and the war as this fellow. The White House asked the CIA, the CIA recommended Wilson, and their recommendation was accepted automatically. But what the original leakers told Novak was that it was Mrs Wilson who'd proposed her husband for the job. The Company responded that their counter-proliferation officials came up with Wilson and they only used the wife to contact him.

It doesn't really matter which version you believe, because the end result's the same: an agency known to be opposed to war in Iraq sent an employee's spouse also known to be opposed to war in Iraq on a perfunctory joke mission. And, after eight days sipping tea and meeting government officials in one city of one country, Ambassador Wilson gave a verbal report to the CIA and was horrified to switch on his TV and see Bush going on about what British Intelligence had learned about Saddam and Africa. As I wrote in this space last July:

'The intel bureaucracy got the Sudanese aspirin factory wrong, failed to spot 9/11 coming, and insisted it was impossible for any American to penetrate bin Laden's network, only to have Johnnie bin Joss-Stick from hippy-dippy Marin County on a self-discovery jaunt round the region stroll into the cave and be sharing the executive latrine with the A-list jihadi within 20 minutes. So, if you're the President and the same intelligence bureaucrats who got all the above wrong say the Brits are way off the mark, there's nothing going on with Saddam and Africa, what do you do? Do you say, "Hey, even a stopped clock is right twice a day"? Or do you make the reasonable assumption that, given what you've learned about the state of your humint (human intelligence) in the CIA, is it likely they've got much of a clue about what's going on in French Africa? Isn't this one of those deals where the Brits and the shifty French are more plugged in?'

If sending Joseph C. Wilson IV to Niger for a week is the best the world's only hyperpower can do, that's a serious problem. If the Company knew it was a joke all along, that's a worse problem. It means Mr Bush is in the same position with the CIA as General Musharraf is with Pakistan's ISI: when he makes a routine request, he has to figure out whether they're going to use it to try and set him up. This is no way to win a terror war.
Read the whole thing.
Posted by: Steve || 10/09/2003 10:34:28 AM || Comments || Link || E-Mail|| [10794 views] Top|| File under:
Middle East
Palestian PM may resign - Resumes for lapdog wanted
EFL

Palestinian Prime Minister Ahmed Qurei told Palestinian Authority Chairman

Yasser Arafat

on Thursday he wants to quit his post, Palestinian officials said.


There seem to be an infinite supply of Palestinian officials wanting to play politics via leaks. Did they all study in Washington DC?




Actually, I think it's just that there's an infinite supply of Paleostinian officials. As the jobs disappear, they get taken on by the gummint. Eventually, they'll all be officials, and those who aren't exploding will spend their time bossing each other around...

"Qurei told Arafat he will not form the cabinet and doesn't want to be prime minister anymore," one of the officials said.


"Nope. Ain't gonna do it. Don't wanna be prime minister, and you can't make me! 'Cuz you're almost dead and I'm not!"

The officials said Arafat wanted to dismiss Interior Minister Nasser Youssef, who would have security powers, and that
Qurei opposed the move.


sorry,thinking is no longer part of the job of PA


On Wednesday, Qurei presided over the first meeting of his cabinet, which in principle can govern for one month. He said that he would seek parliament approval for the ministers the following day, turning them into a regular cabinet,


(and the next day turning them into an crises cabinet then back to a regular cabinet, etc. as long as he could get his picture in the PA newspaper_


and that he hoped to broaden his government eventually.


"How many members do you eventually see in your cabinet, Mr. Prime Minister?"
"2.6 million."

In an unusual move, the parliamentary vote of confidence was to have taken place two days after the government was officially sworn. But two ministers - Interior Minister-designate Nasser Yussef and Health Minister-designate Jawad Tibi - refused to attend Tuesday's swearing-in ceremony;


they would have had to swear allegience to Yassir
Posted by: mhw || 10/09/2003 9:52:28 AM || Comments || Link || E-Mail|| [10793 views] Top|| File under:
Four IDF Army reserve battalions called up
JPost - Reg Req'd; Confirming Al-Aska Paul's heads-up on troop mobilizations


Defense Minister Shaul Mofaz ordered a special call up of four reserve battalions, roughly 1,000 soldiers, to patrol the West Bank and Gaza Strip. The call up was to begin in about 10 days, after the end of Sukkot, which begins Friday night.


After Yasser's death?


Mofaz had already ordered two battalions of active-duty soldiers sent to the West Bank and Gaza on Wednesday, canceling leaves and training courses, and ordered the continuation of a strict lockdown on Palestinian areas, reportedly at least through Oct. 22. Restrictions on Palestinians, barring them from entering the country and preventing many from leaving their towns, were tightened after an Islamic Jihad bomber killed 19 in the port city of Haifa on Saturday. Mofaz reportedly went against the recommendations of security officials who said the level of alerts about possible terror attacks was not unusual.


Hmmmmm
Posted by: Frank G || 10/09/2003 9:51:20 AM || Comments || Link || E-Mail|| [10795 views] Top|| File under:
Suicide Bomber Injures Two in West Bank
EFL:


In the West Bank, a suicide bomber detonated explosives near an Israeli army base. The bomber apparently was a woman, radio reports said.


"Avner! What was that, that just hit the side of the tank?"
"I think it was a bosom, Moshe."
"Oh. Another female suicide bummer. Hope nobody got hurt."

The explosion killed the attacker and wounded two people, one seriously, paramedics said. The blast went off near a base outside the West Bank town of Tulkarem, security officials said. There was no immediate claim of responsibility.


That'll come soon enough


In a setback for the new Palestinian prime minister, legislators postponed a vote on his Cabinet amid bitter disputes Thursday over its composition and size. The postponement of the Cabinet vote, which was tentatively rescheduled for Saturday, came as factions within Arafat's Fatah movement argued over the status and size of the Cabinet.


... the shape of the table, the color of the carpet, whether to serve tea or coffee...

The chaos Thursday was considered an embarrassment for new Palestinian Prime Minister Ahmed Qurei.
Some wanted it to remain an emergency Cabinet, which would have expired in one month, while others favored confirming it with a vote in the parliament, which would turn it into a regular Cabinet, according to Palestinian legislator Hanan Ashrawi. Many of the legislators, including those who had not been included in the Cabinet, voiced objections to its small size.


"It's too small, dammit! You shoulda named me a minister, too!"

"This is a constitutional crisis," Ashrawi said.


As opposed to their normal, everyday crisis.




Things will get worse shortly, I hope...
Posted by: Steve || 10/09/2003 9:06:29 AM || Comments || Link || E-Mail|| [10794 views] Top|| File under:
Korea
Juchemation!
(Text below from the host website. The video contains scary monsters, sub-Scooby animation, rhythmic chanting of obscenities and supertitled translations thereof. Don't play it at work unless you're the boss.)



This is a very shocking anti-American propoganda video made by North Koreans and previously broadcast on South Korean and Japanese Television. English translation titles by Rob Pongi.

Note: This video does not reflect the views of Rob Pongi nor those of anyone else associated with RobPongi.com.

More samples of NK TeeVee are available on his website.
Posted by: Royal Haudenosaunee Space Force || 10/09/2003 4:41:38 AM || Comments || Link || E-Mail|| [10793 views] Top|| File under:
Iran
A cleric's call to arms - to liberate Iran
Grandson of the ayatollah advocates U.S. invasion of Iran
by Christopher Hitchens
EFL and Fair Use
Oct 6 — I have no respect for the hereditary principle and neither does Shiite Islam, which considers earthly kingship to be profane. But no one can be completely uninterested in heredity per se, and my first thought, on meeting Hossein Khomeini, was that he has his grandfather's eyebrows. Still, our conversation quickly banished the notion that this 45-year-old cleric is the least bit interested in running for his grandpa's job.


Refreshing concept, no?


He is a relatively junior cleric — a sayeed — but he wears the turban and robe with some aplomb and was until recently a resident of Qum, the holy city of the Iranian Shiites and once the Vatican, so to speak, of the Khomeini theocracy. As soon as it became feasible, however, he moved to Baghdad (where he would have been executed on sight until a few months ago) and is now hoping to establish himself in Karbala, one of the two holy Shiite cities in southern Iraq. He refers as a matter of course to the work of the coalition forces in Iraq as a "liberation." He would prefer, he says, to live in Tehran, but he cannot consider doing so until there has been "liberation" in Iran also.

More...

Though not written as an interview (damn!) it is revealing and important - if accurately reported. I'm sure there will be more very soon either confirming or denying this piece, so watch for follow-ups. BTW, Hitchens (now based at Vanity Fair) is the bane of the NaziMedia crowd since he was once a beloved Lefty Loonie, but his stance on Saddam and Iraq caused great consternation at Moonbat Central - and turned them against him, to put it mildly.
Posted by: .com || 10/09/2003 3:03:06 AM || Comments || Link || E-Mail|| [10793 views] Top|| File under:
International
German Sources Say Russia Might Price Its Oil in Euros
YEKATERINBURG, Ural Mountains -- Russia is increasingly looking at pricing oil sales in euros instead of dollars, reflecting the euro's growing role as a reserve currency, German government sources said Wednesday. "The question is taking on increasing significance," a person travelling with German Chancellor Gerhard Schroeder on an official visit to Russia said.

A switch into euros by Russia, the second-biggest oil exporter behind Saudi Arabia and holder of the world's largest natural gas reserves, would represent a major shift in the balance of currencies behind the world's most traded commodity. European leaders have long expressed interest in seeing energy contracts priced in euros rather than dollars to promote the currency and boost price stability in the European Union.


This in turn would hurt the stability of the dollar and put downward pressure on. Short term perhaps good for our balance of payments, but long term bad.


Most energy contracts are settled in dollars, meaning that for European buyers, trade in gas and oil is subject not only to fluctuations in their market prices but also to variations in the value of the U.S. currency. In 1999, just after Vladimir Putin became prime minister, he laid out a proposal to move Russia's trade out of dollars and into euros.


Vlad, our old friend.


A Russian Energy Ministry official said he could not confirm the report. "We cannot confirm this information. No talks are taking place on the issue. The ministry draws up export timetables, but does not deal with financial issues on oil supplies," the source said.


"I can say no more!"
Posted by: Steve White || 10/09/2003 2:10:37 AM || Comments || Link || E-Mail|| [10794 views] Top|| File under:
Syria-Lebanon
Mullah Fudlullah: US helped Israel attack Syria
A top cleric in the Shiite Muslim world accused the United States on Wednesday of conspiring with Israel to strike Syria and urged Arabs to revive an economic boycott of the Jewish state.


"Yes! It was a conspiracy! A deep-laid plot!"

"America, which is playing the role of a policeman in the world, wants Israel to be the region's policeman," said Grand Ayatollah Sheik Mohammed Hussein Fadlallah. "The matter is no longer a threat to one state, or a threat to the region only, because America and Israel constitute a danger that threatens the security of the entire world," Fadlallah said in a statement issued by his office.


"They're comin' to get us! We should all join together, right now, to protect... ummm... me."

Israeli fighter-bombers hit what Israel called a training camp for Islamic Jihad militants about 15 miles from Damascus on Sunday. Villagers nearby said Palestinian militants had abandoned the camp years ago.


Yep. Nothing there. Nothing to see. Move along... But as David Warren points out:
The target was legitimate enough, and the best proof of this was the immediate Syrian effort to seal it from journalistic inspection; together with Hizbollah reprisals along the Lebanon frontier. Had the target been the mere hiking trails Syrian propaganda described — and which liberal media immediately swallowed whole — it would not have had the kind of fencing and gates around it that at least one enterprising journalist observed. Moreover, the Syrian authorities would have led a media parade through the bombsite.
The attack retaliated for a suicide bombing that killed 19 people in Israel on Saturday. Islamic Jihad claimed responsibility for the bombing. U.S. officials have said that Israel did not inform Washington in advance of its retaliatory strike.
Posted by: Fred Pruitt || 10/09/2003 00:21 || Comments || Link || E-Mail|| [10793 views] Top|| File under:
Africa: West
In Congo, U.N. Forces Near Massacre Site
U.N. peacekeepers are moving deep into a volatile northeast province of Congo to prevent massacres like the one that killed scores this week. Peacekeepers are now setting up at least three permanent countryside deployments in Ituri province, where rampaging tribal fighters this week killed at least 65 people, mainly children, said William Swing, U.N. Secretary-General Kofi Annan's special representative for Congo.


"Special" representative as in "special" Olympics?


Members of the 3,000-strong U.N. peacekeeping force sent to the region last month had kept permanent bases only in Bunia, Ituri's capital.
"Hmmm, the 'peacekeepers' sleep here, so we should be able to murder 'n maim to our hearts' content ... here, here, here and here!"
"Brilliant, just brilliant, boss!"
``It's in these well-situated places where we can better control the movement of armed groups and avoid new massacres,'' Swing told The Associated Press in Kinshasa, Congo's capital. The United Nations is investigating Monday's attack in Katchele, some 40 miles northwest of Bunia, where bodies were found in a mass grave, a church and in the bush surrounding the village.


Expect a sharply-worded denunciation to follow.


U.N. officials have said the victims were from the Hema tribe. Fighters from the rival Lendu tribe are suspected of carrying out the attack. Ituri has been beset by increased fighting between the Hema and Lendu - and massacres and reprisal killings - since 1999, a year after the outbreak of Congo's recently ended war. The attack Monday was the first reported large-scale killing in Ituri since the beefed-up U.N. force replaced a French-led emergency force on Sept. 1.


That didn't take long.
Posted by: Steve White || 10/09/2003 12:20:27 AM || Comments || Link || E-Mail|| [10794 views] Top|| File under:
Middle East
Qurei sez he can work with Sharon
Palestinian prime minister Ahmed Qurei said he believed he can work with his Israeli counterpart

Ariel Sharon

and secure a ceasefire.


It'll be easier after Yasser's kicked it. But even if he's on his deathbed for months, it'll be harder for him to smack his PM around. If he hangs on for awhile, Qurei may even have his power base consolidated so he can take over without a major civil war...

"There is a chance of making a genuine difference and reaching achievements. I intend to work with your government and achieve a ceasefire. Give us a chance and an opportunity to prevent the deterioration from continuing."


I suppose we're all willing to be surprised by now...

Qurei, who is also known as Abu Ala, was sworn in by Palestinian leader

Yasser Arafat

Tuesday after emergency rule was declared in the West Bank and Gaza Strip. Qurei heads a nine-member emergency cabinet which is expected to seek formal approval from the Palestinian Legislative Council, or parliament, on Thursday.
Posted by: Fred Pruitt || 10/09/2003 00:07 || Comments || Link || E-Mail|| [10794 views] Top|| File under:
Iran
Murder trial provokes fresh reformist-conservative spat in Iran
The trial of an Iranian intelligence agent accused of killing an Iranian-Canadian press photographer has brought the Islamic republic's political tussle back to the fore, with the affair prompting renewed finger-pointing between the rival conservative and reformist camps. On Wednesday, embattled reformist President Mohammad Khatami stepped into the dispute by accusing the judiciary, a bastion of Iran's religious right, of not having conducted an impartial probe into the death-in-custody of the 54-year-old dual national. "Why were all the people who were implicated in this affair... not interrogated?" Khatami told reporters after a cabinet meeting, the day after the judiciary opened the trial of her alleged killer. "We are asking for nothing else than impartiality, and we think that there should be an impartial trial that is not influenced by the very same people who rank among those who have been accused in the affair."
Posted by: Fred Pruitt || 10/09/2003 00:07 || Comments || Link || E-Mail|| [10796 views] Top|| File under:
Who's in the News
46
[untagged]
Bookmark
E-Mail Me
The Classics
The O Club
Rantburg Store
The Bloids
The Never-ending Story
Thugburg
Gulf War I
The Way We Were
Bio
Merry-Go-Blog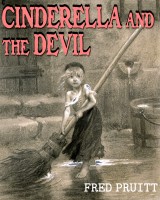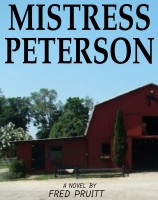 On Sale now!


A multi-volume chronology and reference guide set detailing three years of the Mexican Drug War between 2010 and 2012.

Rantburg.com and borderlandbeat.com correspondent and author Chris Covert presents his first non-fiction work detailing the drug and gang related violence in Mexico.

Chris gives us Mexican press dispatches of drug and gang war violence over three years, presented in a multi volume set intended to chronicle the death, violence and mayhem which has dominated Mexico for six years.
Click here for more information


Meet the Mods
In no particular order...


Steve White
Seafarious
tu3031
badanov
sherry
ryuge
GolfBravoUSMC
Bright Pebbles
trailing wife
Gloria
Fred
Besoeker
Glenmore
Frank G
3dc
Skidmark



Better than the average link...



Rantburg was assembled from recycled algorithms in the United States of America. No trees were destroyed in the production of this weblog. We did hurt some, though. Sorry.
3.236.65.63

Help keep the Burg running! Paypal: