Iraq
"U.S. citizens in Iraq should depart"
the entire warning can be found at the source...


February 19, 2003
This Travel Warning is being issued to alert American citizens that following the temporary closure of the U.S Interests


temporary as in after the dust settles


Section at the Embassy of the Republic of Poland in Baghdad, other embassies and consulates have also suspended operations in Iraq, further limiting any assistance to Americans. No consular services are available to U.S. citizens at this time in Iraq. The U.S. Government continues to urge all U.S. citizens to avoid travel to Iraq. U.S. citizens in Iraq should depart. This replaces the Travel Warning of February 7, 2003.

The United States does not have diplomatic relations with Iraq, and there is no U.S. Embassy in Baghdad. While our interests in Iraq are represented by the Embassy of the Republic of Poland in Baghdad, due to the temporary closure of the U.S. Interests Section, there are no consular services available to U.S. citizens in Iraq. Following the temporary closure of the U.S Interests Section, other embassies and consulates have also suspended operations in Iraq, further limiting assistance any Americans can expect.
...
Foreigners present in Iraq have in the past been used as "human shields" by the regime during periods of confrontation with the international community. There are credible reports that foreigners may face the risk of kidnapping in Iraq.
...


warn & give enough time for our citizens to depart......check
Posted by: RW || 02/19/2003 11:09 pm || Comments || Link || E-Mail|| [10798 views] Top|| File under:
U.S. Would Remove Iranian Opposition in Iraq
The United States will "give no quarter" to the Iranian opposition based in Iraq if U.S. forces invade the country, a U.S. official said.


I like that phrasing...


The Mujahideen Khalq organization, which broke with the Tehran government in the early years of the Iranian revolution, has thousands of well-armed and disciplined troops and large military bases in Iraq along the Iranian border. "We see them as part of the problem, an element that would have to be removed," the U.S. official said. The United States has designated the group as a "foreign terrorist organization" but the Mujahideen has many supporters in the U.S. Congress and it continues to run an office a few blocks from the White House.


In that case it should be shut down...


The U.S. official said the Mujahideen had "American blood on its hands" because the group had killed some Americans during attacks in Tehran during the late 1970s, before the Islamic Revolution. "We are not going to be giving them any quarter and we don't expect others to give them aid or comfort," he added.


Without Sammy, who's there to give it to them?


One aim of any U.S. military operation in Iraq was "dismantling the infrastructure of terrorism in Iraq," he said. "The Mujahideen is part of that infrastructure. It has been used to crush the Shi'a uprising in the south and is part of (Iraqi President) Saddam Hussein's brutal apparatus."


That would imply that that Ba'ath, which is Sammy's brutal appratus, is also not going to be treated gently, contrary to opinions expressed in the past few days.


Mujahideen officials in Washington were not immediately available for comment.
Posted by: Fred Pruitt || 02/19/2003 08:42 pm || Comments || Link || E-Mail|| [10797 views] Top|| File under:
Miss Germany goes Iraq
Source: Sydney Morning Herald
The newly crowned Miss Germany left for Iraq today, hoping to meet President Saddam Hussein and persuade him to fully cooperate with the United Nations.


Disarm and I strip?


Although shunned by most of the world's leaders, Saddam was Alexandra Vodjanikovva's choice when asked which head of state she would most like to meet, after winning her title in January.


Yum Yum, fresh meat for Uday
Posted by: Anonymous || 02/19/2003 08:35 pm || Comments || Link || E-Mail|| [10798 views] Top|| File under:
U.S. Lands in Turkish Port Without Permission?
Story from Islam online, engage BS filter:


The U.S.-flagged ship Tellus Wednesday, February 19, offloaded 522 military vehicles among other military equipments, in the Mediterranean port of Iskenderun, southern Turkey without permission from the Turkish government.


They just sailed in and started offloading?


The vehicles included army trucks, radio transmission vehicles and other types of troop transporters, according to footage broadcast by the network, Agence France-Presse (AFP) said.
The CNN-Turk television network said the vehicles were assigned to units involved in the "upgrade" of Turkish ports and airports, a mission authorized earlier this month by the Turkish parliament ahead of a possible war with Iraq.


Oh, it must be that shipment of M-1A2 bulldozers we ordered.


Meanwhile Aksam newspaper reported that tempers flared on Tuesday, February 18, when some 50 battle-ready U.S. commandos arrived by bus and sought to obtain entry to the port facilities. Port authority chairman Cumhur Ozturkler initially refused them entry to the port facilities, saying they did not have proper permission, the newspaper said.


Note the "initially refused them entry" part.


It was possible to reach officials at the port for confirmation on Wednesday, AFP said.


Does he mean "not possible"?


Aksam also reported that 12 patrol boats, dispatched by Turkey to the Iskenderun region, were preventing fishermen from putting out to sea.


Humm, something going on out there they don't want people to see, perhaps? Sounds like the Turkish navy is in on it. Or are they doing it without permission as well? Nah.


Officials recently suggested that ships carrying U.S. military equipment to Turkey were currently lying offshore, waiting for a green light from the Turkish parliament to start deploying combat forces.


Anybody think we're offloading tanks without permission from somebody? Me neither. Something sneaky is going on, bet the deal is done and nobody's talking about it. Heh, heh, heh!
Posted by: Steve || 02/19/2003 03:18 pm || Comments || Link || E-Mail|| [10796 views] Top|| File under:
Money gobbling Turks - whose goose will be cooked?
ANKARA — Yet another Turkish delay of a request by Washington for the deployment of up to 40,000 American troops in Turkey.

Turkey's parliament has not received a government request for U.S. troop deployment, Middle East Newsline reported. Officials said the government of Prime Minister Abdullah Gul will not ask for a parliamentary vote until negotiations over a U.S. compensation package with Turkey are completed. "The United States has thousands of troops on ships waiting outside of Turkish ports," a Western diplomatic source said. "This situation is quickly coming to a head. It's a matter of hours and days."

The latest delay has infuriated the Bush administration. "If parliament doesn't pass the proposal, we will review our relations and they could suffer enormous damage," the Ankara-based Hurriyet daily quoted a U.S. official in Washington as saying. "We wouldn't forget such a thing."
Never EVER, EVER!

On Tuesday, the Gul government relayed to U.S. ambassador Robert Pearson a new proposal for a compensation package for Turkey. Ankara was said to have asked for up to $25 billion in economic and military aid to compensate for losses incurring from a war against Iraq. The Sabah daily reported that the Turkish request would include $10 billion in grants.
Why does this remind me of shopping excursions in Mexico?

Washington is expected to respond to the latest Turkish proposal by early Thursday. "The other side must meet our demands, and if they do, then we shall see," said Recep Tayyip Erdogan, head of the ruling Justice and Development Party and regarded as the leading civilian authority in Turkey. "After this is finalized, the authorization will come to parliament.


I'm about to walk....see, I'm moving toward the door....



Turkish President Ahmet Sezer said his country could not allow the deployment of foreign troops without a UN decision. He cited Turkey's constitution, which restricts the entry of foreign troops.


Hope we have a good back up plan. I think we've been screwed, though not as screwed as they will be if they don't come around. Maybe those Kurds would like their own country after all.
Posted by: Becky || 02/19/2003 06:31 pm || Comments || Link || E-Mail|| [10798 views] Top|| File under:
Yemen denies asylum offer to Saddam
Yemen denied on Saturday reports that it was chosen as providing asylum to Iraqi President Saddam Hussein in the event of a U.S. war on Iraq in the next few weeks. A Turkish newspaper on Friday quoted a Turkish official as saying that Saddam "may go to Yemen because Washington refuses his exile to a country neighboring Iraq."


Like Soddy Arabia...


A Yemeni official told the agency that, "The subject of asylum to the Iraqi president has not been discussed with Iraqi officials, or the Americans, as alleged." The official described the reports in the Turkish press as "mere fabrications without any basis." The Turkish official, who was not named, said that as the United States "prepares for a full-fledged war, it is also exerting psychological pressure on Saddam Hussein to leave Iraq." He said the possibility of the Iraqi president's departure from Baghdad to Yemen was "one of the reasons the Turkish government is reluctant to submit a memorandum to Parliament for allowing foreign military deployments" in the country.


"If he's gonna leave anyway, why should we... Oh. If we don't, he won't leave, huh? Well, let us think about it..."


The Turkish paper quoted the official as citing two choices with the start of a war regarding the fate of Saddam: Either for the United States to topple him, or for him to agree at the last moment to leave Iraq and head to Yemen.


Or Libya, or Burkina Faso, or Mauritania...
Posted by: Fred Pruitt || 02/19/2003 11:58 am || Comments || Link || E-Mail|| [10798 views] Top|| File under:
Iraqi intelligence casing U.S. embassy in Cairo
Source: Geostrategy Direct (Thanks, Paul!)
U.S. intelligence officials say Iraqi intelligence officers in Cairo have been spotted recently conducting surveillance of the U.S. Embassy there, raising fears that Iraq is planning a terrorist attack. Egyptian security identified the men as officers posted to the Iraqi Embassy in Cairo.


More clumsiness, on the same order as the Philippines. These guys must think they're back home...


So far, the handful of Iraqis at Iraq's diplomatic residence in Washington have not been observed conducting similar activities. The State Department on Feb. 14 expelled Iraqi News Agency reporter Mohammad Hassan Allawi from the United States for improper activities that endangered U.S. national security, officials said. Philippines authorities said two weeks ago an Iraqi diplomat, Husham Hussein, received a phone call from a member of the Al Qaida-linked Abu Sayyaf terrorist group after the group detonated a bomb outside a military base in the southern city of Zamboanga on Oct. 2.
Posted by: Fred Pruitt || 02/19/2003 11:50 am || Comments || Link || E-Mail|| [10796 views] Top|| File under:
UN gave Iraq 48 hours warning before U2 spy plane flights began
The UN warned Iraq 48 hours before American U2 spy planes took off for their flights over Iraqi territory in support of UN weapons inspectors. A spokesman for the UN weapons inspections team in Iraq said that the U2 flights started yesterday, but according to an Iraqi request, the UN gave Iraqi authorities two days advance notice before the spy planes took off, reports Israel Radio.


Boy, I guess the UN really, really doesn't want the U2 to find anything, do they?
Posted by: Steve || 02/19/2003 10:19 am || Comments || Link || E-Mail|| [10796 views] Top|| File under:
1,000 more British troops fly out to Gulf
Another huge wave of British troops flew out to the Gulf today as the military build-up ahead of a possible war against Iraq neared completion. Around 1,000 members of 16 Air Assault Brigade, including paratroopers, infantry and support units, left RAF Brize Norton in Oxfordshire on three overnight flights. The troops, who are mainly from the 3rd Battalion, the Parachute Regiment, which is based in Colchester, are expected to be among the last deployed to the Gulf. They will join around 40,000 other British military personnel who have been deployed over the last few weeks. Equipped with light artillery, mortars and rifles, the 16 Air Assault Brigade is seen as an ideal force to secure bridges and passages into the heart of the country. According to the Ministry of Defence, it "can deploy and fight across enormous depth to secure a point of entry to a theatre of operations", opening up access to heavier formations. Military experts expect the brigade to be dropped to the west of Basra by helicopter to prevent a counter-attack in the event of an amphibious assault on Iraq. The troops could also be sent in to destroy launch sites for Iraqi missiles which could be used to attack Israel. A spokeswoman for the MoD refused to confirm exactly whereabouts in the Gulf region the troops would be landing.


Tick..tick...tick..
Posted by: Steve || 02/19/2003 10:20 am || Comments || Link || E-Mail|| [10812 views] Top|| File under:
Saddam is out of time, Australia tells UN
Australia has emerged as the strongest supporter of the United States in the worldwide debate about Iraq, telling an open meeting of the United Nations Security Council that it rejects the plan to give weapons inspectors more time to disarm Saddam Hussein. Australia was the only nation that used Tuesday's meeting to declare Iraq in "material breach" of resolution 1441, which set up the inspections regime. Australia's UN ambassador, John Dauth, urged the 15 members of the council to "quickly" consider a second resolution, authorising force. "In Australia's view the Security Council should not wait forever to confront this issue. In our view the council should move quickly to consider a further resolution that deals decisively with Iraq's failure to comply."


Good friends stick together. Thanks, mate!



But Iraq's ambassador to the UN, Mohammed Aldouri, who spoke before Mr Dauth, urged members of the Security Council to ignore the US, Britain and its allies, and listen to the "call of millions" who marched in anti-war rallies last weekend. Mr Aldouri said the US and Britain's "feverish efforts" to wage war were part of a plan for world dominance. He said Iraq had destroyed all its weapons of mass destruction, and provided weapons inspectors with "all kinds of active co-operation". Most of Iraq's neighbours also urged the council to avoid war. "Where is the immediate danger that Iraq poses to the world to warrant a war?" asked the League of Arab States representative, Yahya Mahmassani. Others warned that the Middle East could face chaos if war took place. The Iranian envoy, Javad Zarif, warned that "the extent of destabilisation in the region and uncertainty in Iraq in the case of a war may go far beyond our imagination today". Envoys from Iraq's neighbours Jordan and Turkey, which both have close ties to the United States, said that they were still suffering from the economic and human dislocations caused by the last Gulf War. The open meeting of the Security Council started late on Tuesday because of heavy snowfalls in New York, and only 27 of the 60 scheduled speakers were able to speak. The debate will continue this morning, Australian time, and the US will not present its second resolution until it is over.

In Washington, President George Bush said he would not be deterred by global protests against war. "I respectfully disagree" with those who doubt that Saddam Hussein is a threat to peace, he said. War remained a last resort, but "the risk of doing nothing is even a worse option".

The 27 speakers at the UN yesterday presented a cross-section of views. Many argued that Iraq should get more time to disarm, but several others said time was running out. The Turkish ambassador, Umit Pamir, said Iraq should move "irreversibly and sincerely" towards disarmament, and Kuwait's Mansour Ayyad Al-otaibi criticised Iraq for its "continuing challenge to the will of the international community". Japan's Koichi Haraguchi said Japan, like Australia, wanted the Security Council to adopt a second resolution. New Zealand's ambassador, Don MacKay, said his Government would not support a war not sanctioned by the UN. Speaking on behalf of the European Union and associated states, the representative of Greece, Adamantios Vassilakis, said force should be used "as a last resort".


Those against the war will never find a last resort.
Posted by: Steve || 02/19/2003 10:23 am || Comments || Link || E-Mail|| [10798 views] Top|| File under:
NATO Approves Deployment of Defense Equipment to Turkey
NATO has formally approved the deployment of defensive equipment to Turkey ahead of a possible war in Iraq. NATO's Defense Planning Committee made the decision Wednesday to deploy AWACS surveillance aircraft, Patriot anti-missile defense systems, and chemical-biological response units. It is not clear when the equipment will be sent. The United States welcomed the decision. U.S. NATO ambassador Nicholas Burns said alliance solidarity has prevailed. Wednesday's action follows the Defense Planning committee's decision Sunday to authorize the start of military planning to defend Turkey, ending a stalemate over the issue within the alliance. France, which opposed the move, is not a member of the committee. Turkey is the only NATO member that borders Iraq and could be a target for Iraqi leader Saddam Hussein if the United States decides to attack Iraq. NATO Secretary-General George Robertson is due to meet with President Bush later today in Washington.

Meanwhile, the United States is continuing efforts to reach an agreement with Turkey to allow the deployment of U.S. forces on Turkish soil for a potential attack against Iraq. The U.S. Ambassador to Ankara, Robert Pearson, told reporters after delivering a message to the Turkish foreign ministry that time is now critical in reaching a deal. Turkey's parliament has delayed a decision on the issue, and the government is reported to be pressing for an increase in a proposed U.S. economic aid package to help Turkey cope with the cost of a potential war with Iraq.
Posted by: Steve || 02/19/2003 10:24 am || Comments || Link || E-Mail|| [10797 views] Top|| File under:
Iraq parades outspoken scientist
Iraq put on a rare public display of one of its weapons scientists yesterday, intensifying its battle with Britain and America for world public opinion. The appearance of Sa'ad Ahmed Mahmoud as the UN security council debates the future of the weapons inspections was intended to press home Iraq's claim that it has improved its cooperation.


If you really want to improve your cooperation, Sammy, let us take Sa'ad, his wife and young'uns over to Turkey for a spell.


Mr Mahmoud, the deputy director of a company producing rocket motors, dismissed the contention by the US and Britain that Iraq has tried to divert aluminium rocket tubes to its nuclear programme. Officials in Baghdad may be trying to capitalise on the doubts over military action raised by last weekend's anti-liberation war protests in Europe and the US. Mr Mahmoud said he was interviewed for three hours on Monday by five weapons experts from the UN nuclear agency, the IAEA, seeking evidence of the possible dual use of the aluminium tubes. He said the session, without an Iraqi government chaperone, convinced the weapons experts of Iraq's claim that there was no connection between the tubes and Iraq's nuclear programme. "We asked them, are you really convinced that these tubes are being used for any other purpose?" he said. "The answer was: 'no'."


Was the tape recorder running then?


The US and Britain contend that some 160,000 aluminium tubes, imported in 1998 for Iraq's rocket programme, were being diverted.


This is easy to resolve: show us the 160,000 rockets.


Suspicions were deepened by reports of changes to the specifications of the tubes in further shipments. Mr Mahmoud said yesterday that the tubes, which were for an infantry rocket which entered production in 1998, had been repeatedly inspected at his plant, the Rashid General Company. "They saw for themselves we imported a quantity of tubes because the older tubes had corroded," he said.


Corroded? How? Side effect of uranium extraction?


Although the UN and Iraq have managed to break the deadlock over aerial surveillance - preparations for the first U2 flight began at the weekend - the weapons inspectors still complain that they have not been able to interview scientists as they would have wished. A UN spokesman said yesterday that Unmovic had sought private interviews, without tape recorders, with Iraqi experts on 30 occasions. Only three took place.


Want to bet the Iraqis knew what was said anyway?


The IAEA has not shared Unmovic's insistence on private interviews. Mr Mahmoud said the UN's insistence on private interviews was political, and driven by pressure from America. He pleaded with advised inspectors not to ask Iraqi scientists to be interviewed outside the country. "I am speaking as a citizen and as an individual with a 9 mm pistol to my head. I would not accept such an invitation."


"Please don't kill me!"
Posted by: Steve White || 02/19/2003 02:28 am || Comments || Link || E-Mail|| [10796 views] Top|| File under:
US, Brits plan second 18th UN resolution on Iraq
The US and British governments will begin work today on a new United Nations resolution that will set an ultimatum for Iraq to cooperate fully by next month or face war. The two governments have been on the back foot since the UN chief weapons inspector, Hans Blix, produced a report on Friday more favourable to Iraq than expected and, a day later, more than 6 million fools rubes rustics anarchists agitators people joined anti-war demonstrations worldwide. The US president, George Bush, confirmed yesterday that the US would prefer a second resolution. "We don't need a second resolution. It's clear this guy [Saddam Hussein] couldn't even care less about the first resolution. He's in total defiance with 1441. But we're working with our friends and allies to see if we can get a second resolution."


We're doing this for our pal Tony.


UN officials expressed relief that Mr Bush has ignored pressure from hawks in his administration.


Thus confirming that UN officials are spawned on another planet in a parallel universe and shipped here as part of their probation.


The US and Britain, which held their own informal talks in New York yesterday, will sound out other members behind closed doors today at the security council. A security council official said the resolution was unlikely to be tabled until after Mr Blix has reported on February 28.
After which it won't matter much anyway. This is just to give the lemmings journalists something to do for the next week and a half.
The US and Britain have narrowed down half a dozen variations to an agreement that the draft resolution should take the form of an ultimatum to Iraq. They are considering a list of tests, such as destruction of the Samoud missiles and unrestricted interviews with Iraqi scientists. It is expected to be short and use some of the language of resolution 1441, passed unanimously in November.


Worked once.


Failure to comply by a fixed date would see the UN declare the inspections process "no longer meaningful", a UN official said. UK ministers and officials hope that President Saddam may yet back down.


He won't but that's okay.


The timetable for war appears to be slipping. Mr Blix's next report was not, like recent ones, related to resolution 1441, but to an earlier one. That holds out the prospect of a further report stretching into March at least. "February 28 is not likely to be D-day," said one Whitehall insider.


When's the new moon?


Mr Bush insisted he would not be deflected by the anti-war demonstrations. "Democracy is a beautiful thing and people are allowed to express their opinion. Evidently some in the world don't view Saddam as a risk to peace. I respectfully disagree," he said. Tony Blair seemed confident at his monthly press conference yesterday that the security council would provide the vital diplomatic cover for war, that the process still had weeks to run, and that sceptical voters would be won over in the end.


I hope he's saying this for domestic consumption. We don't want this to run for weeks.
Posted by: Steve White || 02/19/2003 02:27 am || Comments || Link || E-Mail|| [10797 views] Top|| File under:
Southeast Asia
Top Abu Sayyaf Leader Dies From Battle
A top commander of the Muslim extremist group Abu Sayyaf reportedly died Wednesday from wounds suffered during a government assault on his hideout a day earlier, a military commander said. Mujib Susukan, whose capture or death carried a $92,500 bounty, was shot under the right armpit and in the right leg in a clash outside Talipao town on Jolo island Tuesday, Jolo army commander Col. Alexander Aleo said. Susukan was the leader of one of several Abu Sayyaf factions operating the Philippines. He said other guerrillas and villagers carried Susukan into the jungle. Intelligence sources and villagers reported he died Wednesday and was buried in a shallow grave in the village of Bandang in Talipao. Aleo ordered a search for the body.


Dig him up, check the ID, and drive a stake through his heart. These guys tend to come back from the dead otherwise.


Four Abu Sayyaf gunmen and one soldier also were killed in Tuesday's fighting between government troops and about 50 guerrillas, Aleo said. On Wednesday, seven guerrillas and three soldiers were killed and seven soldiers wounded in fierce fighting between government troops and 70 gunmen in the jungle outside Patikul town near Talipao, raising the death toll in two days of fighting to 15.
Susukan was one of the leaders of an Abu Sayyaf band that raided the Malaysian resort of Sipadan in April 2000, seizing 21 people, including Western tourists. The guerrillas brought the hostages to Jolo and released all but one Filipino resort worker in exchange for millions of dollars in ransom reportedly paid by Libya. Last year, U.S. troops trained Filipino soldiers in a six-month counterterrorism exercise designed to crush the Abu Sayyaf operating on neighboring Basilan island, near Zamboanga. The exercise was credited with the capture and killing of key Abu Sayyaf members and leaders.


Sounds like that training is paying off.


The government announced a similar exercise will be held this year on Jolo, where many Basilan-based Abu Sayyaf guerrillas have sought refuge. The guerrillas on Jolo, 590 miles south of Manila, are holding three Indonesian sailors and four women from the Christian sect Jehovah's Witnesses seized last year.


They still have those Jehovah's Withesses/Avon ladies. Look for anybody wearing eyeliner and nail polish.
Posted by: Steve || 02/19/2003 01:55 pm || Comments || Link || E-Mail|| [10796 views] Top|| File under:
Korea
North Korean Mig 29 Violates DMZ Airspace

Just heard over CNN Europe that a Mig-29 has violated South Korean airspace near Seoul. It was intercepted By South Korean F-5's, but it not stopped before it returned over the DMZ.

No links just yet.



And just who is the wise ass who gave Mig 29's to Daffy Duck?
Posted by: Frank Martin || 02/19/2003 11:11 pm || Comments || Link || E-Mail|| [10799 views] Top|| File under:
Latin America
Police defuse massive bomb targeting Colombian vice president
Police in northeastern Cucuta city said they disarmed a huge explosive device inside a bus that was set to go off on Wednesday, when visiting Vice President Francisco Santos' motorcade drove by. Police said the 40-kilogram bomb found on Tuesday was planted by the leftist National Liberation Army, adding that two presumed members of the guerrilla group in charge of triggering the bomb were under arrest. Despite the foiled assassination attempt, police said Santos was not canceling his official visit to Cucuta, some 600 kilometers northeast of Bogota. With an estimated 4,500 fighters, the ELN is Colombia's second-largest leftist rebel group behind the 17,500-strong Revolutionary Armed Forces of Colombia.
Fatih! And where would the world be without the Irish?
Posted by: Fred Pruitt || 02/19/2003 07:31 pm || Comments || Link || E-Mail|| [10796 views] Top|| File under:
Iran
Over 270 people killed in Iranian military plane crash
Zahedan, Sistan and Baluchestan, Feb 20, IRNA -- At least 270 people were killed Wednesday evening after an Iranian military plane, on a domestic flight, crashed near the central city of Kerman, an official said in this southeastern city. All those aboard the Ilyushin plane were the personnel of the
Islamic Revolution's Guards Corps (IRGC), the head of the IRGC in the Sistan Baluchestan province, Ali Mowlavi Haqiqi, said.


Tap, tap, tap. Nope.
Posted by: Steve || 02/19/2003 02:50 pm || Comments || Link || E-Mail|| [10801 views] Top|| File under:
Middle East
Hamas Says Israel Killed at Least 6 in Gaza Blast
At least six members of the Palestinian group Hamas died in a mysterious explosion in Gaza City today, hours after Israel's defense minister vowed retaliation for a Hamas bombing in Gaza on Saturday that destroyed an Israeli tank and killed the four soldiers inside. Hamas blamed Israel for the blast today, suggesting that the men were killed by a booby-trapped toy plane. But the Israeli government did not comment on the deaths. Israel has tracked down and killed scores of militants, often without claiming responsibility. Many have also died by accidentally triggering bombs they were assembling.
In Gaza, the bomb went off as several Hamas militants sat in a car near a farmhouse in a southern neighborhood of Gaza City, Palestinian officials said. One of those killed was Nidal Farahat, a top leader of the military wing of Hamas.
Dr. Mahmoud al-Zahar, a leader of Hamas, said one of the men was examining a strange toy found in the car when the explosion occurred. "This is an assassination done by Israel," he said.
Later, in a statement, Hamas said the men had been working on a small remote-controlled plane, which they evidently planned to use in an attack. Hamas said the men had received the plane today, implying that it had been booby-trapped by Israel.
Another leader of Hamas, Abdel Aziz Rantisi, said, "We're going to retaliate."


That would be one of the model planes that DEBKA reported on in January, and I reported here:



Model planes packed with explosives and operated by remote control. Last month, Palestinian toy importers in Jerusalem and Ramallah were told to order hundreds of these toys for distribution to Palestinian children in hospitals. Subsidies from European Union member-governments could legitimately be allocated to this humanitarian purpose. The model airplanes were purchased in Europe and shipped quite openly to the Palestinian shopkeepers. According to our sources, not a single toy reached an injured Palestinian child. The model planes were sent to Palestinian workshops for conversion into miniature air bombers with explosive payloads. DebkaFile estimated that the modified toys could fly for about a kilometer, and an altitude of 300 meters.



So DEBKA scores another one.




Posted by: Steve || 02/19/2003 11:30 am || Comments || Link || E-Mail|| [10797 views] Top|| File under:
Korea
North Koreans Give Voice to Deep Anti-U.S. Feelings
Bloodthirsty, brainwashed, and out of touch with reality. That's a dangerous combination...


From a white pavilion, the view offered a timeless tableau of Northeast Asian tranquillity: a frozen lake, a shoreline of fir trees, and an ornamental pagoda perched on a snow dusted island. But the strident voice of a park guide grated with this image of peace. "If the United States attacks, and if there are U.S. troops in South Korea, they should be attacked," Kim Hwang Hyok, a 30-year-old guide in a black parka, told a knot of South Korean reporters here today. "If there are U.S. troops in Japan, they should be attacked."


"In fact, if there are U.S. troops anywhere, to include the moon, they should be attacked!"

North Koreans are notoriously shrill about their animosity toward the United States. But random interviews today with 10 North Koreans — a composer, a band director and his assistant, a tourism director, and half a dozen park guides — underlined how pervasive and deeply held anti-Americanism is in "the hermit nation."


Insular, ignorant, prone to rabies...

As North Korea's government presides over a failed economy, the poorest in the region, the United States serves as a scapegoat. It also serves to motivate what is probably the world's most militarized society, with 1.1 million men and women in arms, the fifth-largest army in the world. This is the backdrop of officially sponsored hostility against which the United States must determine its response to what seems to have been a decision to produce nuclear weapons.
The policy options being debated in the Bush administration include negotiations and sanctions. Chun Moon Il, a 44-year-old composer from Pyongyang, North Korea's capital, was watching a brass band performance when a South Korean broached the topic of the United States, noting that the United States has rivaled South Korea in food donations to the North. "We can live without it," Mr. Chun, a member of the Pyongyang elite, snapped dismissively. "The United States showed its true colors during the Korean War, by making North Korea a victim. The Korean War was started by the U.S., and today the U.S. continues to threaten us with the nuclear issue. We have a lot of monuments about atrocities committed by the U.S. during the war. We don't have nuclear weapons, but our nuclear weapon is our strong unity among ourselves."


Yep. We started the Korean War by stopping Kim Il Sung's proposed "reunification" of the country. It was all our fault...

In reality, it was a 16-country United Nations force that battled on the Korean Peninsula after North Korea's People's Army launched a surprise invasion of South Korea. But every year, a million North Koreans, about 5 percent of the population, go through the Victorious Fatherland Liberation War Museum in Pyongyang, where exhibits indicate that the United States attacked North Korea. At the 82-room museum, visitors are taught that American troops committed worse atrocities than Nazi soldiers did in World War II, dropping germ and chemical bombs on northern villages.

Another popular spot is the Pueblo, a Navy spy ship captured in 1968 by North Korea and never returned. A videocassette describes American negotiations for the return of the 83-member crew, saying the "enemy knelt down before the Korean people, as the myth and might of the United States crumbled before the will of the Korean people." Films, art work, television documentaries and newspaper articles relentlessly portray Americans as bloodthirsty aggressors. One new poster given wide distribution last month shows a People's Army soldier thrusting missiles toward a shredding American flag and an exploding United States Capitol.


Actually, they're artillery shells, but the Times can probably be forgiven for not knowing the difference...

"All servicemen of the Korea People's Army should always be on the alert," the newspaper Rodong Shinmun warned in an editorial today, the birthday of the nation's leader, Kim Jong Il. "All party members and workers must burn with hatred and hostility in their hearts toward U.S. imperialists."
Indoctrination here is so deep that when five Japanese citizens returned to Japan last fall, 25 years after they had been kidnapped by North Korea, the Japanese government had to resort to a cult deprogrammer to get them to abandon plans to return to Pyongyang. The depth of this anti-Americanism hampers any initiative from Washington. "North Korea is the only socialist country left in the world; why does the United States want to get rid of it?" said Li Ok Hwa, a 27-year-old guide. "But the United States is not attacking us, because we are strong militarily." In a system where might makes right, several guides told interpreters that they thought that the United States' reluctance to attack North Korea showed a national weakness. Ri Jo Won, a 23-year-old guide, said: "I don't think the United States is particularly strong. If they are so strong, why haven't they engaged us in war already?"


Couldn't possibly be because we're not bloodthirsty warmongers, like... ummm... North Korea.

Ms. Kim, the woman in the black parka, predicted, "The United States will probably attack Iraq, but not North Korea because North Korea maintains a strong military and is much stronger." Any nuclear bombs that Pyongyang may be producing, several people said, are to protect North Korea. "We don't want war, but we are not afraid of war against the United States," Chang Myung Ae, a 21-year-old guide. Referring to the atom bomb attacks that ended the war with Japan in 1945, she said: "The United States used nuclear bombs to invade other countries. But we just want to use them for our survival." Kim Chong Duk, a North Korean band manager, argued here today with South Koreans that the sole obstacle for uniting the two Koreas into a nation of 63 million people was the presence of American troops on the peninsula. "The South must expel that presence," he said. "Only then will it be possible to unify."
Posted by: tu3031 || 02/19/2003 11:35 am || Comments || Link || E-Mail|| [10797 views] Top|| File under:
Middle East
Paleos seek £1bn in foreign aid
The Palestinian Authority called for £1bn (£625m) in aid to deal with the worsening humanitarian crisis in the Occupied Territories at talks in London yesterday. Palestinian cabinet flunkies ministers and a lower-level Israeli delegation met international donors at the start of a series of meetings on Palestinian reform and international peace efforts. The first meeting focused on the need for aid. The Palestinian and Israeli economies have been crippled by two years of violence. The Israeli government is seeking $12bn (£7.5bn) extra in aid from the United States.


Wonder who we should help first?


In the occupied territories the situation is dire. Most Palestinians live on less than about £1 a day, and the level of malnutrition in the Gaza Strip is comparable to that in Congo. The Palestinian Authority's plea for funds was issued after Unrwa, a UN agency that feeds Palestinian refugees in the Occupied Territories, said it needed $94m immediately for food.


Israel made the Negev bloom. The Paleos made Gaza, well ... Gaza.


The Palestinian delegation travelled to London after the Israeli government lifted a travel ban it imposed on Palestinian officials after a suicide bombing killed 23 people in Tel Aviv in January. It is believed the Israeli authorities lifted the ban under pressure from Washington. The meetings in London was held as Israeli and Palestinian officials began tentative discussions – also apparently under American pressure -- and Yasser Arafat agreed to appoint a new Palestinian Prime Minister to take over negotiations with the Israelis and the day-to-day Palestinian leadership. Salam Fayyad, the Palestinian Finance Minister, considered a front-runner for the job, ruled himself out yesterday. "I'm not a candidate for this position," he said.


"Please don't blow up my house!"


Mr Fayyad was reported to be the Americans' favourite.


Where he comes from, that's the kiss of death.


He has won international praise for his efforts to reform the Palestinian economy and root out corruption. But Mr Fayyad said: "I'm a newcomer to the Palestinian Authority. There's no doubt in my mind there are others ... who are more suitable for the job."


"Someone who doesn't mind dying."


Mahmoud Abbas, Mr Arafat's deputy in the Palestine Liberation Organisation and another leading candidate, said yesterday he would consider the job if offered it.


Abbas is the "mayor's man", as we would say in Chicago.
Posted by: Steve White || 02/19/2003 02:22 am || Comments || Link || E-Mail|| [10795 views] Top|| File under:
Latin America
Anti -Chavez Soldiers, Protestor Assassinated in Venezuela
Three military dissidents and a female protester opposed to Venezuelan President Hugo Chavez have been killed execution-style after being kidnapped, bound and gagged, police said on Tuesday.


The Caracas Chief Of Police says it looks like "suicide"...


Police refused to comment on the investigation, or to discuss possible motives or suspects. All four victims frequented Plaza Altamira, the site of more than 120 days of protests against Chavez' government. The dead military men had also joined a call for popular resistance led by anti-Chavez Gen. Enrique Medina. A 14-year-old girl who apparently witnessed at least one of the killings was hospitalized after being shot, but is talking, police said. Raul Yepez, deputy director of the Caracas police homicide division, said the four victims had been fired upon with shotguns. It appeared that all of them went missing last week. "We are conducting the investigation to try to answer these questions," he said.

Despite occasional violence in Venezuela's political standoff, there have been no confirmed selective killings of Chavez's allies or enemies. Still, street clashes have claimed at least seven lives and left scores injured since December. The Venezuelan leader says his self-styled "revolution" for the poor is a peaceful one. His opponents, however, blame his aggressive class-warfare rhetoric for inspiring his supporters to take up arms.


Funny how having the authorities steal from people is always met with resistance. Fundamental Economic Rule #2: If you can't OWN property, you ARE property.


Police said the victims were army soldier Darwin Arguello, marine infantry corporal Angel Salas and air force soldier Felix Pinto. A forensics report seen by Reuters indicated that a least of two of soldiers had been dead for about 72 hours. Their bodies were abandoned on the side of a multi-lane highway heading out of Caracas. Yepez said at least one other victim was found on a farm on the outskirts of the capital. The civilian victim, Zaida Perozo, had been wounded during a Dec. 6 shooting at Plaza Altamira, where she was protesting, said Carlos Bastidas, a lawyer for the dissident military officers.

At least one gunmen left three people dead and more than 20 injured in that attack which opposition leaders blamed on the government. Pinto was a material witness to the incident and had been considering testifying against the alleged shooter, Joao de Gouveia, said Bastides. "It's very easy to put forward ideas or personal judgments ... but there is an element between this case and the case of Joao de Gouveia: that is one of the victims and a witness to Dec. 6 have died," Bastidas said.

Chavez is struggling to consolidate his power after surviving a coup last year. He has rebuffed calls by his opponents for early elections to cut short his term in office, which is set to end in 2007.


Pay no attention to this story, the perpetrators were Socialists with only the best of intentions towards "the people". The victims were just deluded common folk under the control of capitalist bankers. Besides you cant make an omlette without breaking a few eggs, eh?
Posted by: Frank Martin || 02/19/2003 02:25 am || Comments || Link || E-Mail|| [10797 views] Top|| File under:
Who's in the News
40
[untagged]
Bookmark
E-Mail Me
The Classics
The O Club
Rantburg Store
The Bloids
The Never-ending Story
Thugburg
Gulf War I
The Way We Were
Bio
Merry-Go-Blog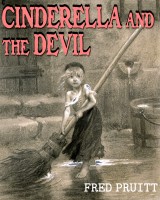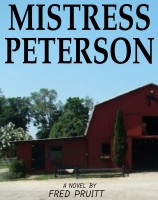 On Sale now!


A multi-volume chronology and reference guide set detailing three years of the Mexican Drug War between 2010 and 2012.

Rantburg.com and borderlandbeat.com correspondent and author Chris Covert presents his first non-fiction work detailing the drug and gang related violence in Mexico.

Chris gives us Mexican press dispatches of drug and gang war violence over three years, presented in a multi volume set intended to chronicle the death, violence and mayhem which has dominated Mexico for six years.
Click here for more information


Meet the Mods
In no particular order...


Steve White
Seafarious
tu3031
badanov
sherry
ryuge
GolfBravoUSMC
Bright Pebbles
trailing wife
Gloria
Fred
Besoeker
Glenmore
Frank G
3dc
Skidmark



Better than the average link...



Rantburg was assembled from recycled algorithms in the United States of America. No trees were destroyed in the production of this weblog. We did hurt some, though. Sorry.
18.232.56.9

Help keep the Burg running! Paypal: