Hershey proposes selling... Hershey
The charitable trust that controls Hershey Foods Co. announced Thursday it has proposed a sale of the nation's largest candy maker, which a newspaper reported could fetch more than $10 billion. The Milton Hershey School Trust, which owns 77 percent of Hershey's voting shares, requested that the company be put up for sale, saying that a possible sale "was the most prudent course of action consistent with its diversification objectives and its fiduciary obligation to the Milton Hershey School." The school was set up by the company's founder, Milton Hershey, in 1909 to serve disadvantaged students.


That's one of the saddest stories I've seen. M.S. Hershey built the most successful candy company in the world. He and his wife couldn't have children, so he set up the Hershey school as a home for orphaned boys; I think they might take girls now, too. They set things up so that the company exists to support the school. I met with Hershey's CEO about 15 years ago and he was a graduate of the school. Apparently there are new people at the helm now. "The most prudent course of action"? As long as there were Hershey bars there was going to be a Hershey School. If there aren't any more Hershey bars... G'bye, kids.
Posted by: Fred Pruitt || 07/25/2002 06:15 am || Comments || Link || E-Mail|| [333 views] Top|| File under:
We're all gonna die!
A mile-wide asteroid could strike the Earth on Feb. 1, 2019, and while astronomers say the chances of such a global catastrophe are slim, they'll be watching the space rock closely for the next year or so.


Alright. That does it. I'm leaving.
Posted by: Fred Pruitt || 07/25/2002 10:08 am || Comments || Link || E-Mail|| [353 views] Top|| File under:
G'bye, Mr Traficant
The House expelled convicted Ohio Rep. James Traficant on Wednesday, only the second time a sitting member has been banished since the Civil War. Representatives voted 420-1 to remove the nine-term Democrat for taking kickbacks from employees, encouraging the destruction of evidence, soliciting bribes and other gifts from businessmen and filing false income tax returns. "I'm prepared to lose everything. I'm prepared to go to jail. You go ahead and expel me," he said, maintaining his innocence and claiming that government prosecutors coerced witnesses to lie in order to win the court convictions against him. The only lawmaker voting against Traficant's expulsion was Rep. Gary Condit, D-Calif., who was defeated in a primary for rs voted present.


Somebody go over there and kick both of them in the crotch.
Posted by: Fred Pruitt || 07/25/2002 01:00 pm || Comments || Link || E-Mail|| [293 views] Top|| File under:
Axis of Evil
Striking Iraq will ''destabilize all the Middle East''
Iran's defense minister warned US plans to strike Iraq would "destabilize the whole Middle East" and called on the army to be ready to resist US expansionist threats. "An eventual American attack on Iraq, and the threat this poses for Iran's security, could destabilize the whole Middle East, and affect the security of all the region's countries," Defense Minister Ali Shamkhani told the daily paper Entekhab.


Ain't it the truth? He has visions of toppling dominoes, and sees Iran as one of the bigger ones...


Shamkhani added that US "expansionist threats" also meant Iranian soldiers have "no choice but to follow the path of resistance, which must concern all of society. Resistance must include everyone."


"So let's get the rubes on board the old bandwagon..."


Referring to factional conflict between reformists and conservatives in Iran, he also urged the "political elite in the country to get along politically" in order to avoid "leading Iran to powerlessness."


"That's right. It's an hour of crisis! You guys gotta get along with us..."
Posted by: Fred Pruitt || 07/25/2002 07:27 am || Comments || Link || E-Mail|| [353 views] Top|| File under:
MKO says 'terrorist' agents shelled Iraq camp
Iran's main armed opposition movement, the MKO, accused "terrorists" sent by the Iranian government Thursday of shelling one of its camps in Iraq. "Terrorists dispatched by the regime in Iran crossed the international border and attacked Camp Anzali 30 kilometers (20 miles) from the Iran-Iraq border and on the edge of the town of Jalawla, using 60mm mortars," the Iraq-based group said in a statement. "The MKO did not suffer any losses, but the mortars hit residential areas near the camp. Several mortar shells landed close to a residential house," said the statement faxed to AFP. The MKO often claim military operations in Iran, triggering retaliatory strikes by Tehran. Iraq and Iran both host each other's opposition groups, a main stumbling block to the normalization of ties between the two countries, which fought a devastating war from 1980 to 1988.


It think that's a fine idea, myself. I think both sides should just fire up and get really indignant and go clean the opposition groups out, myself. Kill 'em all. Heh heh...
Posted by: Fred Pruitt || 07/25/2002 07:36 am || Comments || Link || E-Mail|| [268 views] Top|| File under:
3,000 protest in Denmark against terrorist label
Some 3,000 Iranian exiles turned out Friday before the Danish parliament to protest an EU decision to place the armed opposition People's Mujahedeen on a blacklist of terrorist groups, police said. Mohammad Mohadessin, foreign affairs head for the National Council of Resistance of Iran, the Mujahedeen's umbrella group, called for "the removal of the terrorist label against the Mujahedeen" and the end to European support for "religious fascism" in Iran.


The EU loves the status quo. Regime change implies uncertainty. There's nothing more "stable" than a fascist regime, unless it's a divine right monarchy. Iran manages to combine the two, which makes it well-beloved...


"By investing in religious fascism ruling Iran, EU is not just letting down its own moral and political values, but is putting its money on a losing horse," Mohadessin said. "The ruling mullahs have no place in the future of Iran."


On the other hand, people have short memories, don't they? Once the mullahs are gone, the same EUnochs supporting them now will be lining up with contracts for the new Head Cheeses and by-gones will be by-gones. That's the way the world works, isn't it?
Posted by: Fred Pruitt || 07/25/2002 07:52 am || Comments || Link || E-Mail|| [263 views] Top|| File under:
N. Korea Seeks Dialogue With South
In an abrupt shift, North Korea expressed regret Thursday for a deadly naval clash with the South and proposed talks next month. The South said it viewed the letter as an ''apology'' that could ease tensions on the divided peninsula. The announcement was a surprising turnaround after weeks of tension and harsh rhetoric from North Korea after the June 29 sea battle. Just Wednesday, Pyongyang was warning of more confrontations along the dispute border in the Yellow Sea.


Wonder what brought that on? The Dear Leader ran out of champagne?


The communication from the communist North also was a boost for South Korean President Kim Dae-jung, whose efforts to engage the backward but heavily armed neighbor have been harshly criticized by domestic opponents. His detractors accused him of providing aid and other perks to the North while getting little in return.


How can you describe gunfire as "little in return"?
Posted by: Fred Pruitt || 07/25/2002 12:02 pm || Comments || Link || E-Mail|| [349 views] Top|| File under:
Home Front
Moussaoui sez he's not that guilty...
Zacarias Moussaoui declared Thursday he was guilty of four of six charges accusing him of conspiring with the Sept. 11 hijackers, then abruptly withdrew his attempted plea after arguing with the judge. "You want to link me to certain facts that will guarantee my death," Mossaoui told U.S. District Judge Leonie Brinkema as he withdrew a plea he tried to make an hour earlier. Moussaoui had begun his arraignment Thursday by saying he wanted to plead guilty to the first four of six charges in the indictment the government brought against him last December. All four of the charges carry the death penalty.


Well, make up yer goddamned mind!
Posted by: Fred Pruitt || 07/25/2002 02:18 pm || Comments || Link || E-Mail|| [291 views] Top|| File under:
Training for jihad in Beautiful Alabama...
A training camp linked to Islamic militants has been operating in Alabama, and European law enforcement officials believe Muslim extremists were using it to prepare for a holy war. British authorities also thought that militants from overseas were training in the United States to take advantage of America's gun laws. The looming question for law enforcement is whether there is a connection between the camp and al Qaeda.


Well, let's see if it is...


An investigation by Britain's Scotland Yard led to the discovery of the camp in Marion, Ala. The facility is called "Ground Zero USA."


Pretty dramatic name, but I think it's been used somewhere else...


Bullet-riddled police cars and a school bus with mannequin targets are scattered around the property. Inside a huge shed is an equally macabre scene — shot-up mannequins, male and female, in domestic settings, some with red, blood-like stains on them.


Pretty obvious what they were practicing. Stupid bastards didn't even bother cleaning up behind them...


Ground Zero's operators promised state-of-the-art, world-class training in automatic weapons, urban warfare, SWAT tactics and martial arts, supposedly to fight terror attacks. Marion Police Chief Tony Buford said he became suspicious of the use of police cars and buses as targets.


Yeah. That'd ring a bell with me, too. So what'd you do, Tony?


"It was rumored that the camp here was used as training site for possible people that were sent here to do bodily harm to Americans," Buford told ABCNEWS.
Yeah, we guessed that. What'd you do, Tony?
The suspected terror ties of the Alabama camp were unknown until after Sept. 11, when officials in London arrested an accused al Qaeda supporter, Zain-ul-Albidin


They changed the subject. Tony didn't do anything...


He is charged with operation of a Web site, under the name of Sakina Security, allegedly recruiting Muslims for an Islamic jihad or holy war. He is now on trial in London. The site, since taken down by British authorities, described what seemed to be the Alabama camp, including live-fire exercises at a state-of-the-art shooting range in the United States — something that would not be legal in Britain. The actual owners of camp, who are also British, say it was used primarily to train law enforcement personnel. Officials consider them unwitting accomplices. The camp owners declined to talk to ABCNEWS.


Sounds like they're either stupid or complicit. If I were either, I wouldn't want to talk to anyone, either.
Posted by: Fred Pruitt || 07/25/2002 07:28 pm || Comments || Link || E-Mail|| [477 views] Top|| File under:
India-Pakistan
Forced Marriages Outrage Pakistanis
Four men convicted of murder agreed to transfer ownership of marry eight heifers young female relatives to the men of the victims' family to settle the blood debt. But national outrage over the number and ages of the girls — including one as young as 5 — being offered to men old enough to be their great-grandfathers, forced the families to cancel the arrangement this week. And now, the four men again face execution.


"Want some candy, little girl?" I think tradition has it that the girl has to be finished burping milk before she can be married...


''It is quite common in the area to marry daughters to the family of someone you wrong. But usually the ages of the girl and the man are taken into consideration,'' said Mohammed Asad Malik, son of a former governor of Punjab province, where their village, Musakhen, is located.


"Wull, shore. It don't hurt nothin', 'cept maybe the girlies. An' they're mostly weened, so they're old enough..."


The four men, who came from the same family, were convicted and sentenced to hang for the 1988 murder of two men from another family in Musakhen, 140 miles southwest of Islamabad. Both families share the same last name, Khan. While the death sentences were handed down by a Pakistani court, the country's Islamic law stipulates the victim's family can ask for clemency.


Yup. There's no justice like Islamic justice...


In addition to the girls, the family of the two murdered men received ''blood money'' worth $130,000, Malik said.
We used to call it wehrgeld, long enough ago that the word was English. It fell out of use when the English discovered laws...
The 5-year-old was not to have been married until she was older, according to Malik and other villagers.


Yeah. Who wants a wife without a bosom? She'd have to wait until she was at least ten...


Another of the proposed matches coupled an 18-year-old woman with an 80-year-old man.


"Hubba hubba!" he cackled, wavering on his cane. "C'mere, toots!"


For two of the girls, the marriages were halted just in time. A 14-year-old and a 15-year-old had already finished the wedding ceremonies and were about to be sent to the homes of their husbands-to-be, aged 77 and 55 respectively, when village elders intervened. Malik said both men already had wives, as is allowed under Islamic law. One even had children older than his prospective bride.
At 77 he probably has grandchildren older than his prospective bride...
Not going to the husbands' homes meant the marriages could still be dissolved without stigmatizing the teenagers, Malik said.


But not to worry. They'll find some other method of stigmatizing them...


Mohammed Babar, assistant superintendent of the jail where the convicted men are held, said no execution date had been set. Other officials said the four could still be spared the gallows if the families work out another, less controversial, arrangement for settling the blood debt.


Maybe they can trade some other sort of cattle...


While this case drew attention because it was so extreme, experts said many similar deals involving forced marriages take place every year. Behind these settlements, they said, is a tradition in rural areas to rely on local leaders to resolve disputes according to local customs. Government-run courts, with their greater protection of individual rights, are often avoided as cumbersome and expensive. While not illegal, these traditional forms of mediation often end up showing little regard for the rights of women, say experts.


In Pakistan? Women? Rights? When did that happen?


''Women continue to be seen as possessions of men, as something that can be just given away, like cattle or gold,'' said Kamila Hyat, joint director of the Human Rights Commission of Pakistan, a government rights monitor.


"Moo for me, Baby!"


The arranged-marriage deal ''appears to have been reached in violation of the law of the land and against the norms of the civilized world,'' Chief Justice Shaikh Riaz Ahmad said in a statement Wednesday.


And what, pray tell, do the norms of the civilized world have to do with Pakistan?
Posted by: Fred Pruitt || 07/25/2002 01:50 pm || Comments || Link || E-Mail|| [298 views] Top|| File under:
20 al-Qaeda arrested in NWFP
The tribal administration and Mamond tribesmen have arrested 20 suspected Al Qaeda men and their supporters during a joint search operation in Mamond sub-division, near the Pak-Afghan border. Hundreds of tribesmen and jawans of Bajaur Levies were combing the area. The operation was started after the administration had received information about the presence of Al Qaeda men and many Afghans in the area who allegedly had remained associated with the toppled Taliban regime. Sources said the houses of seven tribesmen, who had provided shelter to some Afghans, were torched by the administration. Initially, the Mamond tribesmen had refused to help the government in its operation, and it was decided only Pakistan Army, Bajaur Levies and Scouts would conduct the searching. Later on, the tribal elders decided to join the operation with the condition that the US and Pakistani troops would not participate in it.


Meaning the guys that were actually turned over are low-level cannon fodder, people the locals don't like, and local trouble-makers
Posted by: Fred Pruitt || 07/25/2002 07:37 pm || Comments || Link || E-Mail|| [316 views] Top|| File under:
International
Rebel plot to crash plane into buildings foiled
Colombia's secret police announced yesterday they had foiled a plot by leftist rebels to crash a plane into either the Congress building or the presidential palace.


Original little devils, aren't they?


The plan was aborted with the arrest of Jorge Enrique Carvajalino, who secret police director Colonel Gustavo Jaramillo called ''the brains of the attack.'' Jaramillo said Carvajalino had recruited a pilot who had agreed to fly a plane into the Congress building during Independence Day ceremonies on July 20 or into the presidential palace on Aug. 7, during the inauguration of the next president. He said Carvajalino was arrested in Bogota on July 18 - just two days before Independence Day.


Bet they could have nabbed him before then...


Carvajalino is the brother of a member of the top leadership of the Revolutionary Armed Forces of Colombia. Jaramillo said the suicide pilot, who authorities have not identified, had worked with drug traffickers and had agreed to fly the plane in exchange for $2 million from the rebel group. The rebel group, also known as the FARC, was planning to steal a plane in Bogota, or in the coastal city of Baranquilla, he said.
"Hey! We need a suicide pilot. You available?"
"Sure. What's it pay?"
"$2 million. Y'got any experience?"
Posted by: Fred Pruitt || 07/25/2002 06:20 am || Comments || Link || E-Mail|| [656 views] Top|| File under:
Middle East
Arab press lashes out at West over Israeli air strike
Newspapers across the Arab world lashed out at Western governments on Wednesday for not doing more to punish Israel's 'massacre' of civilians in a Gaza Strip air strike, arguing their silence justified Palestinian resistance's threats of revenge.


I don't think we had any doubt that was coming...


The sense of outrage over Monday night's strike, which killed 15 civilians as well as a top resistance leader and his bodyguard, was even more pronounced in Egypt, Jordan and Saudi Arabia, whose governments had been heavily involved in US-led efforts to rein in attacks against Israelis. The Riyadh daily Al Bilad, which like the rest of the media here largely reflects the official line, slammed the United States for not reacting until more than 18 hours after the Israeli 'war crime,' and then only describing the reaction as 'heavy-handed.'


That's because we don't regard it as a war crime. Neither does the Geneva Convention...


Accordingly, it has become necessary to 'call off Arab (peace) initiatives and rethink current attempts to rein in Palestinian fighters,' Al Bilad wrote in a reference to US-led pressures on Palestinian militant groups to halt suicide bombings against Israeli targets.


Guess that's as good an excuse as any. If you're making efforts toward introducing some sort of stability you have to make a concession here and there. If you 'rethink' things, all you have to do is watch the meat splatter and kick in a few bucks for the funerals...


Monday night's 'massacre is not just an abhorrent terrorist act,


... like the Paleostinians indulge in...


but also a continuation of Israel's policy of liquidating' Palestinians, wrote Saudi Arabia's Okaz.


Y'see, this act had a military target. Trying to kill large numbers of people at random doesn't — it has a political objective.


'The Zionist entity (Israel) under the rule of butcher (Prime Minister) Ariel Sharon has not abandoned its plot that began since this entity was planted in the body of the Arab world' in 1948, the paper said.


Yes, those plots are terrible. And the poor Arabs are just surrounded by them. Plots and conspiracies, and wheels within wheels. It's enough to make you want to explode.
Posted by: Fred Pruitt || 07/25/2002 06:07 am || Comments || Link || E-Mail|| [264 views] Top|| File under:
One Israeli killed in West Bank ambush
One Israeli settler was killed and another sustained moderate injuries in a shooting attack early Thursday near the West Bank settlement of Alei Zahav. Palestinians fired, apparently from an ambush, at a car driving at around 4:00 A.M. One of the men in the car was critically injured and later died of his wounds, and another man was moderately injured and taken to Hospital. Israeli troops were conducting a search in the area, and the attackers are believed to have fled to the nearby Palestinian village of Burkin, Israel Radio reported. Fatah military wing, Al Aqsa Martyrs brigades, claimed responsibility for the attack saying it was in revenge for Israel's airstrike on the Gaza Strip.


We guessed that. Howcome we always have to worry about starting a cycle of violence and they don't?
Posted by: Fred Pruitt || 07/25/2002 06:27 am || Comments || Link || E-Mail|| [267 views] Top|| File under:
Gaza pops a couple rockets...
In Gaza Strip, Palestinians fired two homemade Qassam rockets late Wednesday night, one at a northern Gaza Strip settlement and another at the town of Sderot in southern Israel. A child at the Gaza settlement suffered from shock and a building was damaged.
"Range?"
"Coupla miles!"
"Declination?"
"Over thataway!"
"Fire!"
Posted by: Fred Pruitt || 07/25/2002 06:29 am || Comments || Link || E-Mail|| [265 views] Top|| File under:
Israel steps up security...
Israeli security forces in the Palestinian territories, along the border with the West Bank and inside Israel are on full alert following threats by Hamas to avenge the killing of its top military leader Salah Shehadeh in an Israeli air attack on his home early Tuesday. Israeli police have stepped up patrols along the seam line, while security measures at the entrances to cities and towns throughout the country have been intensified. Security sources said that Hamas threats to avenge are being treated seriously and that all appropriate measures were being taken to try and thwart suicide bombings and other attacks. Nevertheless, senior police sources stressed that there was no way of hermetically sealing the border and guaranteeing that no bombers would be able to get through.


That's why the Bad Guys do things the way they do...
Posted by: Fred Pruitt || 07/25/2002 06:32 am || Comments || Link || E-Mail|| [275 views] Top|| File under:
Arabs holler for International Criminal Court...
The U.N. Security Council discussed on Thursday a resolution demanding Israel pull back its troops from Palestinian cities. Palestinians also said Israeli leaders should be put on trial for war crimes following Tuesday's air raid on Gaza City which targeted a wanted Hamas leader but also killed nine children.


And this is a surprise?


Palestinian U.N. observer Nasser al-Kidwa said the world needed to stop Israeli actions whether on the ground or in the political sphere or in the courts. Al-Kidwa told the council that "this Israel assault presents the first blatant war crime" since the new International Criminal Court came into force on July 1.


I love it when his face gets all red and the spittle flies. Just the threat of that International Criminal Court makes a dandy threat, doesn't it?
Posted by: Fred Pruitt || 07/25/2002 08:32 am || Comments || Link || E-Mail|| [263 views] Top|| File under:
Hamas calls for ''sea of blood''
Hamas on Wednesday called on all its cells of activists in the Palestinian territories and Israel to prepare to unleash a "sea of blood" against Israel, the group's armed wing said in a statement.


That's pretty bloodcurdling...


"We call on all our groups within the 1948 borders to be ready to hit the Zionists at any place and at any time," the Ezzedine al-Qassam Brigades said. It said "students" of the Brigades' leader Salah Shehade, killed in an Israeli air strike late Monday, fired the group's homemade Qassam rockets at Jewish settlements in the Gaza Strip overnight. Two people were slightly injured in the attacks on the settlements, the Israeli army said.


Because I have a tiny little butterfly mind, I sometimes find myself wondering: are there any Qassam brigades that aren't Izzedine? Are some, for instance, "Muzzadine", or "Paradine?"


"This was the first and simple answer in the sea of blood that the Zionists will see because of this crime," the group warned.


"'Cuz we don't have to worry about a cycle of violence, 'cuz there ain't no sech thing as cause and effect. That's a western invention..."


For his part, Hamas spokesman Mahmoud al-Zahar, said "Every Israeli, at any time and in any place, is now a target for strikes by the Palestinian resistance." Quoted by Egypt's news agency (MENA), he said "Hamas will not accept any condition for halting the resistance operations to avenge the Palestinian martyrs." Zahar stated Hamas would carry out attacks that would "teach Israel the lesson that it will have to think a thousand times before undertaking such crimes again".
Zahar's a member of Hamas' politburo. Wonder if he's taken Shehadeh's place as the next target leader of the military wing?
Posted by: Fred Pruitt || 07/25/2002 10:03 am || Comments || Link || E-Mail|| [354 views] Top|| File under:
Mubarak arrives in Paris, says only Arafat can negotiate with Israel
Egyptian President Hosni Mubarak, who arrives in Paris Wednesday for talks on the Middle East, said in an interview that the peace process would not advance without Yasser Arafat as the Palestinian Authority leader. He said Arafat is "the only Palestinian capable of making concessions." "Whether we like it or not, Arafat remains the democratically elected president by his people," Mubarak was quoted as saying.
Guess that settles that, then, doesn't it? No.
Posted by: Fred Pruitt || 07/25/2002 08:43 am || Comments || Link || E-Mail|| [277 views] Top|| File under:
Three Emmanuel killers iced...
In the West Bank, Israeli troops killed three Palestinians near Nablus. According to Israel's Army Radio, the three were apparently members of the cell that carried out an attack on the West Bank settlement of Emmanuel last week. The Palestinians were dressed in Israeli military uniforms and carried rifles and grenades. Israeli troops were searching the area south-west of Nablus for more Palestinians, the report said.
Could be the IDF didn't want to take them alive, because of the uniforms. Really crummy idea, boys.
Posted by: Fred Pruitt || 07/25/2002 11:32 am || Comments || Link || E-Mail|| [274 views] Top|| File under:
Blast near Jenin injures 10 Palestinians
Palestinian hospital sources said Thursday afternoon that 10 Palestinians were hurt by a blast between a minibus and a taxi in the West Bank city of Jenin. The sources said the blast may have been caused by a land mine planted by Palestinians as defense against Israeli forces.


That does happen when you leave explosives lying around. Y'know, they should probably have detonator locks on those things...
Posted by: Fred Pruitt || 07/25/2002 09:50 am || Comments || Link || E-Mail|| [266 views] Top|| File under:
Four thugs arrested in Qalqilya
IDF troops arrested four Palestinians in Qalqilya soon after a West Bank ambush that killed a rabbi settler early Thursday. Among those arrested was Ahmed Haza, who is considered the head of Fatah in Qalqilya area. An Israeli bulldozer later demolished the house where he was found. Fatah's Al Aqsa Martyrs Brigades and the Popular Army Front-Return Battalions both said they carried out the shooting attack, in statements issued in the West Bank and Beirut respectively.


The Popular Army Front seems to be a minor-league version of al-Aqsa or maybe PFLP. I think they're like a training outfit: as soon as you carry out a successful suicide attack in the PAF, you get promoted to al-Aqsa. Or anything that's left of you does.
Posted by: Fred Pruitt || 07/25/2002 10:07 am || Comments || Link || E-Mail|| [292 views] Top|| File under:
Who's in the News
22
[untagged]
Bookmark
E-Mail Me
The Classics
The O Club
Rantburg Store
The Bloids
The Never-ending Story
Thugburg
Gulf War I
The Way We Were
Bio
Merry-Go-Blog
Hair Through the Ages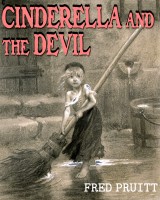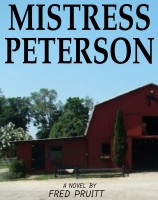 On Sale now!


A multi-volume chronology and reference guide set detailing three years of the Mexican Drug War between 2010 and 2012.

Rantburg.com and borderlandbeat.com correspondent and author Chris Covert presents his first non-fiction work detailing the drug and gang related violence in Mexico.

Chris gives us Mexican press dispatches of drug and gang war violence over three years, presented in a multi volume set intended to chronicle the death, violence and mayhem which has dominated Mexico for six years.
Click here for more information


Meet the Mods
In no particular order...


Steve White
Seafarious
Pappy
lotp
Scooter McGruder
john frum
tu3031
badanov
sherry
ryuge
GolfBravoUSMC
Bright Pebbles
trailing wife
Gloria
Fred
Besoeker
Glenmore
Frank G
3dc
Skidmark
Alaska Paul



Better than the average link...



Rantburg was assembled from recycled algorithms in the United States of America. No trees were destroyed in the production of this weblog. We did hurt some, though. Sorry.
3.214.184.223