Afghanistan
Warlords continue to fight it out at Gardez
Rival Afghan warlords waged artillery battles for control of Gardez, killing at least 43 people and injuring dozens of others. Laying siege to the city was Bacha Khan, a local warlord aligned with Hamid Karzai, who named him governor of the province. Local tribal elders refused to accept Khan's appointment, so Khan moved to take the city by force. The fighting could complicate American efforts - including clandestine operations led by U.S. special forces - to root out Taliban and al-Qaida fighters in Paktia province. Paktia includes numerous smuggling routes that Taliban and al-Qaida fugitives could use to escape Afghanistan.



Haji Saifullah claims victory in Gardez



"This evening the Shoura (tribal council) has complete control of Gardez. The forces of governor Padsha Khan Zadran have been driven out of the city," a spokesman for the force told the Afghan Islamic Press news agency. The news agency said the fighting had died down but more than 50 people had been killed and 20 wounded on both sides. The fighting pitted Pashtun tribal forces loyal to Zadran against rival Pashtun forces under Haji Saifullah.


Afghan Islamic Press isn't the greatest source, but if the report is true, that represents a black eye to the Karzai regime. It'll be interesting to see what the reaction is. My guess is that he'll let the situation stand, like he did in Kandahar. That also means there'll be another eruption someplace else.
Posted by: Fred Pruitt || 01/31/2002 || Comments || Link || E-Mail|| [701 views] Top|| File under:
India to help Afghans build a real army
India has promised help to Afghanistan in establishing its national army, with training programs. An assurance was given by defense minister George Fernandes to the visiting Afghan deputy defence minister, General Abdul Rashid Dostum. Dostum, who also called on foreign secretary Chokila Iyer, expressed his country's gratitude for the help it received from India. The two sides discussed possibilities of cooperation in a wide range of areas including health, education, agriculture and information technology.


Now that's gonna frost the Paks.
It may frost some of the Pashtun, though. Some of them would rather work with the US, others leaning toward Iran. That will be the test, actually -- if Ismail Khan participates the chances of this working out soar.
Posted by lakefxdan 2/1/2002 10:32:03 AM
Posted by: Fred Pruitt || 01/31/2002 || Comments || Link || E-Mail|| [301 views] Top|| File under:
Fifth Column
World Beauzeaux Convergence in Noo Yawk!
While all involved have firmly rejected violence, the New York police department is not taking chances and says it is monitoring anywhere from a dozen to several hundred potential troublemakers. Students for Global Justice spokeswoman Yvonne Liu has announced a meeting parallel to the WEF would be held with discussion groups and participants from all around the world at New York's Columbia University. Liu said her group demanded to be included in global economy discussions and complained that her generation was under-represented.
You're "under-represented" because you're children. You're not even nice children.
Posted by: Fred Pruitt || 01/31/2002 || Comments || Link || E-Mail|| [293 views] Top|| File under:
World Beauzeaux Convention: List of Speakers
1st Plenary: Globalization, Militarism, the Neoliberal Agenda and its Discontents

Suzanne Adeley, Al-Awda - The Palestinian Right to Return Coalition

"Give us Israel."



Amy Goodman, Democracy Now Oooh! Audio by Chomsky and Cornel West!

Michael Letwin, New York Labor Against War


Ummm... Would this one be the Wobbly? Nope, just another tired Lefty: "Michael Letwin, of NYC Labor Against the War, will report from 'ground zero' on dissent in the USA. As a New Yorker and a public sector trades unionist, he will explain why he rejects the war being made in his name, and its impact on civil liberties, racism and the media." Labor connection? "Association of Legal Aid Attorneys/UAW 2325 President: Michael Letwin" He's a professional protester.



Professor Manning Marable, History and Political Science; and founding Director of the Institute for Research in African-American Studies

They couldn't get Cornel West



Professor Peter Marcuse, Urban Planning at Columbia University
Author of Missing Marx. A Personal and Political Journal of A Year in East Germany, 1989-1990 Damn. Where have I heard that name before? Marcuse? Marcuse...

Patrick Reinsborough, Rainforest Action Network


Representing the Big Green Machine. No, not the Marine Corps. That's the Little Green Amphibious Monsters.



Women for Afghan Women


"A women's collective of Afghan and non-Afghan women from the New York area who are committed to the human rights of Afghan women." Oooh. Limousine liberals! (Hey, baby! Can I see under yer burqa? Heh-heh!)



2nd Plenary

(If the first one didn't stultify you)

: Another World is Possible, Globalizing Justice and Solidarity

Barbara Garson, author of Money Makes the World Go Around


Boy, don't it? Having been broke, and having been flush, I like flush better... Oh. You're against it.



Richard Juarez, Comite Zapatista Los Pasamontañas


Obligatory Little Brown Brothers. Mexican gunnies wearing masks.



Amanda Lugg, Act Up New York


Obligatory Little Homosexual Brother/Sister/Whathaveyou.



Monami Maulik, Desis Rising Up and Moving


Obligatory Little Brown Brother with a Turban. Hey! Can I see that Indian rope trick?



Cindy Milstein, Institute for Social Ecology


No idea what the hell "social ecology" might be. The proper balance of collectivists and libertarians? We'll never know, because their website doesn't work.



Jaggi Singh, Anti-Capitalist Convergence of Montreal


"We fundamentally reject a social and economic system based on the private ownership of the means of production and exchange. We reject a system driven by an exploitative logic that sees human beings as human capital, ecosystems as natural resources, and culture as simply a commodity. We reject the idea that the world is only valuable in terms of profit, competition and efficiency." Lotsa innalekshul depth here. You can tell. They're big on polysyllables. Zzzzzz.



Starhawk


"If you didn't like the State of the Union speech, if you don't like the war on terrorism or the war on civil liberties, if you consider yourself progressive, left, radical, or you just don't like seeing more wealth and power concentrated in fewer and fewer hands, you need to be here." Peace and love and a low IQ.
Posted by: Fred Pruitt || 01/31/2002 || Comments || Link || E-Mail|| [310 views] Top|| File under:
Pak religious demagogue rants in Karachi
The acting chief of the Jamaat-i-Islami stated that the planned elections would polarise the nation between supporters and opponents of the American agenda in the region. He urged the people to rise against Washington's moves which, he said, were detrimental to the interest of the Muslims. Speaking at the Karachi Press Club, Syed Munawar Hassan said that wherever Muslims are being targeted the USA is siding with the oppressive force. He was critical of the American policies of standing alongside the Israeli who were killing unarmed Palestinians and bombardment of Afghanistan where innocent civilians were being killed.


Just a standard propaganda rant from a loon who's trying to retrieve some of his lost prestige. It'll take awhile for the border areas to get over watching all those fellows disappear into Afghanistan for jihad, and they rubes have noticed that the boys at the top weren't the ones who were lost. It'll wear off, though, given time. There's a comeback in the fundos'future if they can hang in there. The danger to them is that Musharraf will be able to seriously shut them down - which probably isn't going to happen, given the intel agencies' stake in its proxy network.
Posted by: Fred Pruitt || 01/31/2002 || Comments || Link || E-Mail|| [303 views] Top|| File under:
Middle East
Sharon: Shoulda killed Yasser 20 years ago
Israel should have killed Yasser Arafat 20 years ago, while he was under Israeli siege in Beirut, Prime Minister Ariel Sharon said in an interview. Sharon said he was "sorry we didn't liquidate him," but that Arafat could yet become a partner for peace if he cracked down on Palestinian militants. Arafat adviser Nabil Abu Rdeneh said the remark was a "provocation."


Not as much of a provocation as shooting up little girls' parties and exploding paramedix.
Posted by: Fred Pruitt || 01/31/2002 || Comments || Link || E-Mail|| [294 views] Top|| File under:
Fem suicide bomber had problems. Whoopdy doo.
Known as cheerful but sometimes hot-tempered, Idris would come home from clashes in an altered state, relatives said. "Usually when she came back from work, she would tell us stories about the injured people she had treated and she looked affected," said a sister, Wisam Idris. "She used to say, `If I die, I want to die as a martyr.'" Her marriage soured when it emerged that she could not bear children. Her husband divorced her after eight years, and she moved back in with her mother and other relatives in a cramped Amari home made of concrete blocks.


So she was depressed. Paramedics' marriages are notoriously unstable, as much because of the hours as anything else. And the nature of the work is conducive to either moodiness or goofiness. But never once when I was working as an EMT did one of my co-workers explode.
Posted by: Fred Pruitt || 01/31/2002 || Comments || Link || E-Mail|| [302 views] Top|| File under:
Terror Networks
"First, do no harm"
A Palestinian woman who set off a bomb in downtown Jerusalem, killing an elderly Israeli man, injuring dozens and causing widespread damage, was a paramedic, relatives said. The Al Aqsa Martyrs Brigade, affiliated with Fatah, claimed credit for the bombing, calling it a "martyr operation". That would make Wafa Idris, 27, the first woman to turn herself into a human bomb during more than 16 months of Palestinian-Israeli violence.
Posted by: Fred Pruitt || 01/31/2002 || Comments || Link || E-Mail|| [290 views] Top|| File under:
Frenchies nab half dozen ETA gunnies
French anti-terrorist police arrested six suspected militants from the Basque separatist organisation ETA and seized bomb-making material at a hideout near Bordeaux. Officers raided the apartment in Bouscat, a small town outside Bordeaux, which had been under surveillance for a week. One man, identified by police as Angel Arrauzpide-Cruz, was snatched as he left the building on a bicycle to buy bread. Five more suspects, including a woman, were arrested when police rushed into the apartment. Two handguns, a homemade rocket-launcher and several detonators were seized. Arrauzpide-Cruz is considered by police to be the head of an ETA reservist cell, and the arrested gang were thought to be setting up an active military cell.
Well, that should make the neighbors a lot happier.
"Jean-Pierre, the man across the street has a rocket launcher."
"Don't pay any attention, cheri. We don't want to get involved."
Posted by: Fred Pruitt || 01/31/2002 || Comments || Link || E-Mail|| [302 views] Top|| File under:
Palestinians ambush farm truck
Two Islamic militants detonated a roadside bomb and then opened fire on a truck carrying Thai farm hands to Jewish settlements in the Gaza Strip. No one in the truck was hurt, and Israeli soldiers shot the attackers dead. Later, Israeli police and soldiers entered two Palestinian security buildings in a suburb of Jerusalem and closed them down, a move to limit Palestinian operations in the disputed city. In the West Bank, a Palestinian teen-ager was killed, apparently in a clash with Israeli forces.


Yeah. Killing farm hands would represent a great strategic victory. Where do they get these guys?
Posted by: Fred Pruitt || 01/31/2002 || Comments || Link || E-Mail|| [302 views] Top|| File under:
Pearl gets another 24 hours
An Islamic extremist gang has extended the deadline for the execution of kidnapped American journalist Daniel Pearl by one day, according to an e-mail. "We give 1 one more day. If America will not meet our demands we will kill Daniel. Then this cycle will continue and no American Journalist could enter Pakistan. Allah is with us," said the e-mail sent to Pakistani newspapers. The latest e-mail was sent to various Pakistani newspapers: "U can not fool us and find us. We are inside seas, oceans, hills, grave yards every where. We had given our demands and if U will not then 'we' will act and the Americans will get their part what they deserve. Don't think this will be the end, it is the beggining and it is a real war on American will get the taste of the death and destructions what we had go in AFG (Afghanistan) and Pakistan, Inshaallah (God willing)."


That would seem to be our cue to hunt them down and kill them like dogs, regardless of what happens to Pearl.





Pak intel sez Pearl wasn't kidnaped by known group



Just three days after the incident, Pakistani intelligence agenicies reported to the country's leadership that no Pakistani militant group was behind the incident. They could find no suspect nor match the modus operandi with those of militant groups operating in Pakistan. The way Pearl was snatched, and the way the kidnappers' demands were made known via email, are not characteristic of Pakistani groups.


It has more earmarks of a pick-up or a start-up operation. The gunnies that have him will be likely to want to show how hard they are.





Pearl kidnaping: Dead men tell no tales



Investigations into the kidnapping of US journalist Daniel Pearl suffered a setback as a prime suspect in the case was found dead in mysterious circumstances. Inspector General of Police of Pakistan's southern Sindh province Syed Kamal Shah told reporters that a key suspect called Aarif, who was believed to have detailed knowledge of Pearl's kidnapping, was found dead by a special police team at Ahmedpur East in Punjab province. A local journalist from Rawalpindi has confirmed that Pearl had met Aarif before the American journalist went missing on January 23.


That would also tend to fit in with the idea that it's amateurs who want to show how hard they are. That means they're going to be more unpredictable than professional Bad Guys and paradoxically harder to find. Pearl's chances are very slim.
Posted by: Fred Pruitt || 01/31/2002 || Comments || Link || E-Mail|| [306 views] Top|| File under:
Hezbollah snarls defiance
Hizbullah angrily rejected charges by US President George W. Bush that the party belongs to a "terrorist underworld" and accused Washington of granting unlimited support to Israel, "the most shocking terrorist state in history."

"The Bush administration is planning to defeat all the centers of force in the region to make the whole Middle East a juicy morsel for joint American-Israeli ambitions," a statement from the party said.

In his first State of the Union address Tuesday, Bush leveled harsh accusations against Iran, Iraq and North Korea, describing them as an "axis of evil." He also singled out Hizbullah, Hamas, Islamic Jihad as well as the Kashmiri separatist group Jaish-i-Mohammed, describing them as "terrorist parasites."
Posted by: Fred Pruitt || 01/31/2002 || Comments || Link || E-Mail|| [290 views] Top|| File under:
Who's in the News
13
[untagged]
Bookmark
E-Mail Me
The Classics
The O Club
Rantburg Store
The Bloids
The Never-ending Story
Thugburg
Gulf War I
The Way We Were
Bio
Merry-Go-Blog
Hair Through the Ages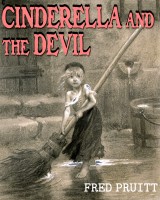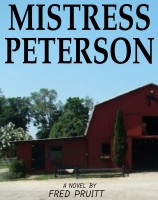 On Sale now!


A multi-volume chronology and reference guide set detailing three years of the Mexican Drug War between 2010 and 2012.

Rantburg.com and borderlandbeat.com correspondent and author Chris Covert presents his first non-fiction work detailing the drug and gang related violence in Mexico.

Chris gives us Mexican press dispatches of drug and gang war violence over three years, presented in a multi volume set intended to chronicle the death, violence and mayhem which has dominated Mexico for six years.
Click here for more information


Meet the Mods
In no particular order...


Steve White
Seafarious
Pappy
lotp
Scooter McGruder
john frum
tu3031
badanov
sherry
ryuge
GolfBravoUSMC
Bright Pebbles
trailing wife
Gloria
Fred
Besoeker
Glenmore
Frank G
3dc
Skidmark
Alaska Paul



Better than the average link...



Rantburg was assembled from recycled algorithms in the United States of America. No trees were destroyed in the production of this weblog. We did hurt some, though. Sorry.
34.229.119.29