--Tech & Moderator Notes
Celebrate 2010 with a Kalashnikov!
That's right, Mikhail Kalashnikov, inventor of the iconic AK-47 assault rifle, has lent his name to a brand of vodka.
Might 'splain Fred's 2009/2010, er, party face?
Posted by: Uncle Phester || 12/31/2009 17:01 || Comments || Link || E-Mail|| [348 views] Top|| File under:
Afghanistan
CIA Director: 7 CIA workers killed in Afghanistan
KABUL (AP) - The Taliban claimed responsibility Thursday for infiltrating a CIA post with a suicide bomber who set off an explosion that killed seven American intelligence staffers and wounded six others in an attack believed one of the worst in the agency's history.

In Washington, CIA director Leon Panetta said the seven killed in Wednesday's attack "were far from home and close to the enemy, doing the hard work that must be done to protect our country from terrorism."

The attack was a blow to the CIA, which has lost only four operatives in this country since the Sept. 11, 2001 terrorist attacks. It also was the deadliest for Americans since eight soldiers were killed Oct. 3 when insurgents attacked a remote base, also in eastern Afghanistan.

Among those killed was the chief of the CIA's operation at Camp Chapman in the Khost province of eastern Afghanistan, The Associated Press has learned. Former CIA officials said the base chief, a mother of three, would have directed and coordinated CIA operations and intelligence gathering in the province, a hotbed of Taliban and insurgent activity because of its proximity to Pakistan's lawless tribal region. The former officials spoke on condition of anonymity because they were not authorized to speak publicly.

Earlier, a U.S. official who was briefed on the blast said eight U.S. civilians and an Afghan were killed in the attack.

Among those killed was Harold E. Brown Jr., of Fairfax, Va., died in the attack, according to his father, Harold E. Brown Sr. The elder Brown said Thursday that his 37-year-old son, who grew up in Bolton, Mass., served in the Army and worked for the State Department. He is survived by a wife and three children ages 12, 10 and 2.
Posted by: anonymous5089 || 12/31/2009 13:33 || Comments || Link || E-Mail|| [808 views] Top|| File under:
Blast kills 5 Canadians in southern Afghanistan
Four Canadian soldiers and a Canadian journalist were killed when their armored vehicle was hit by a bomb in southern Kandahar province on Wednesday, the Canadian Defense Ministry said.

Four other Canadian soldiers and a Canadian civilian official were wounded in the blast, which occurred about four km (2.5 miles) outside the city of Kandahar, the ministry said in a statement.
Posted by: ed || 12/31/2009 07:42 || Comments || Link || E-Mail|| [332 views] Top|| File under:
Bulgaria sending more troops to Afghanistan
Bulgaria says it will send 30 more troops to the NATO-led force in Afghanistan early next year.

The government said in a statement Wednesday the troops will join a Bulgarian unit guarding the airport in the southern Afghan city of Kandahar.

Bulgaria currently has 497 troops in Afghanistan, with 270 of them guarding the Kandahar airport, which has been plagued by insurgent attacks.

Defense Minister Nikolai Mladenov says that another 70 troops could be sent to Kandahar by the end of 2010.

Bulgaria joined NATO in 2004 and has also provided troops for international operations in Iraq, Kosovo and Bosnia.
Posted by: ed || 12/31/2009 07:36 || Comments || Link || E-Mail|| [304 views] Top|| File under:
Yon: Into Thine Hand I Commit My Spirit
Arghandab, Afghanistan
New Year's Eve, 2009

On this small base surrounded by a mixture of enemy and friendly territory, a memorial has been erected just next to the Chapel. Inside the tepee are 21 photos of 21 soldiers killed during the first months of a year-long tour of duty. The fallen will belong forever to the honor rolls of the 1-17th Infantry Battalion, 5th Brigade, 2nd Infantry Division, and they will join the sacred list of names of those who have given their lives in service of the United States of America.
Beautiful photos at the link.
Posted by: Anguper Hupomosing9418 || 12/31/2009 00:56 || Comments || Link || E-Mail|| [315 views] Top|| File under:
Protests Erupt Over Afghan Civilian Casualties
[Quqnoos] There have been protests over the reported deaths of 10 civilians in a foreign military operation in eastern Afghanistan.

President Hamid Karzai says 10 people, including eight children, were killed by US-led forces in Kunar province on Saturday.

The US military and NATO have not confirmed whether the incident took place.

Hundreds of people, including university students, blocked the main roads in Jalalabad, shouting "death to Obama" and calling for an investigation into the deaths.

"The government must prevent such unilateral operations otherwise we will take guns instead of pens and fight against them [foreign forces]," students from the University of Nangahar's education faculty said in a statement.

"Our demonstration is against those foreigners who have come to our country," student organiser Safiullah Aminzai said.

"They have not brought democracy to Afghanistan but they are killing our religious scholars and children."

Yesterday, the United Nations announced that the number of civilians killed in the war in Afghanistan is up by 10 per cent compared to last year.

Figures released by the UN Assistance Mission in Afghanistan (UNAMA) put civilian deaths in the Afghan war at 2,038 for the first 10 months of 2009, up from 1,838 for the same period of 2008 -- an increase of 10.8 percent.

Civilian deaths at the hands of foreign forces fuel distrust between the Afghan population, the government and US and NATO troops, even though most of the deaths are caused by insurgent tactics such as homemade bombs.

Posted by: Fred || 12/31/2009 00:00 || Comments || Link || E-Mail|| [356 views] Top|| File under: Taliban
Afghanistan suicide bombing kills 8 American civilians
Washington - Eight American civilians were killed today when a lone suicide bomber struck a U.S. base in eastern Afghanistan, U.S. officials said. The attack, which took place at Forward Operating Base Chapman in Khowst province, also injured an undisclosed number of civilians, the officials said. No military personnel from U.S. or North Atlantic Treaty Organization forces were killed or injured in the attack, they said.

Officials declined further immediate comment today, saying many details of the attack remained unclear and that relatives had not yet been notified. Asked by Reuters news service if the blast occurred inside the base, one official said: "That's my understanding."

Khowst province, which is located on the Pakistani border, has been a prime target of attacks from militants operating in eastern Afghanistan and just across the border in the tribal areas of Pakistan.

The base is part of NATO's Regional Command East, which is supervised by the U.S. military. It also houses Western civilians working on reconstruction projects in the war-torn nation. The main U.S. base in the province, known as Camp Salerno, has been the target of frequent attacks. Suicide bombers on a number of occasions have blown themselves up just outside its gates while trying to penetrate the heavily fortified installation. Afghan civilians usually bear the brunt of such attacks.

Just last week, Taliban militants armed with rocket-propelled grenades and suicide vests entered a building near a police station in the nearby city of Gardez, setting off a battle with U.S. and Afghan security forces that lasted all morning.
Posted by: Steve White || 12/31/2009 00:00 || Comments || Link || E-Mail|| [334 views] Top|| File under:
Africa Horn
Somali arrested last month at Mog airport with chemicals, syringe
Apparently whoever in the US government who heard about this wasn't allowed to share it with DHS, TSA, FBI and the Trilateral Commission. Firewalls, you know.

MOGADISHU, Somalia -- A man tried to board a commercial airliner in Mogadishu last month carrying powdered chemicals, liquid and a syringe that could have caused an explosion in a case bearing chilling similarities to the terrorist plot to blow up a Detroit-bound airliner, officials told The Associated Press on Wednesday.

The Somali man -- whose name has not yet been released -- was arrested by African Union peacekeeping troops before the Nov. 13 Daallo Airlines flight took off.


An actual arrest? Well done, O AU Peacekeepers! Would that Dutch airport security had done as much.

It had been scheduled to travel from Mogadishu to the northern Somali city of Hargeisa, then to Djibouti and Dubai. A Somali police spokesman, Abdulahi Hassan Barise, said the suspect is in Somali custody.

"We don't know whether he's linked with al-Qaida or other foreign organizations, but his actions were the acts of a terrorist. We caught him red-handed," said Barise.


Of course, the actions of a terrorist, caught red-headed, in Detroit make you a criminal defendant. See how much more enlightened we are?

A Nairobi-based diplomat said the incident in Somalia is similar to the attempted attack on the Detroit-bound airliner on Christmas Day in that the Somali man had a syringe, a bag of powdered chemicals and liquid -- tools similar to those used in the Detroit attack. The diplomat spoke on condition he not be identified because he isn't authorized to release the information.

Barigye Bahoku, the spokesman for the African Union military force in Mogadishu, said the chemicals from the Somali suspect could have caused an explosion that would have caused air decompression inside the plane. However, Bahoku said he doesn't believe an explosion would have brought the plane down.


I'll trust the airplane engineers on this one -- they seem to think that an explosive decompression in an airplane at high altitude is a real bad idea ...

A second international official familiar with the incident, also speaking on condition of anonymity because he isn't authorized to discuss the case, confirmed that the substances carried by the Somali passenger could have been used as an explosive device.

In the Detroit case, alleged attacker Umar Farouk Abdulmutallab hid explosive PETN in a condom or condom-like bag just below his torso


A overly refined locution compared to "sewn into his undies"

when he traveled from Amsterdam to Detroit. Like the captured Somali, Abdulmutallab also had a syringe filled with liquid. The substances seized from the Somali passenger are being tested.

The November incident garnered little attention before the Dec. 25 attack aboard a flight on final approach to Detroit. U.S. officials have now learned of the Somali case and are hastening to investigate any possible links between it and the Detroit attack, though no officials would speak on the record about the probe.


Just don't breach any firewalls. We wouldn't want to violate Abdulmutallab' rights after all ...

U.S. investigators said Abdulmutallab told them he received training and instructions from al-Qaida operatives in Yemen -- which lies across the Gulf of Aden from Somalia. Similarly, large swaths of Somalia are controlled by an insurgent group, al-Shabab, which has ties to al-Qaida.

Western officials say many of the hundreds of foreign jihadi fighters in Somalia come in small boats across the Gulf of Aden from Yemen. The officials also say that examination of equipment used in some Somali suicide attacks leads them to believe it was originally assembled in Yemen.


How about that. Yemen is the new capital of al-Qaeda it seems, though al-Q may be basing a fair bit of the farm team in and around Mog.

A Somali security official involved in the capture of the suspect in Mogadishu said he had a 1-kilogram (2.2-pound) package of chemical powder and a container of liquid chemicals. The security official said the suspect was the last passenger to try to board.


Always put yourself in the middle, Mahmoud, that way you don't call attention to yourself.

Once security officials detected the powder chemicals and syringe, the suspect tried to bribe the security team that detained him, the Somali security official said.


You'd think that would have worked; it's Mog after all ...

The security official said the suspect had a white shampoo bottle with a black acid-like substance in it. He also had a clear plastic bag with a light green chalky substance and a syringe containing a green liquid.


It sounds like there was no attempt at concealment here as there was for the Detroit knickerbomber. (A wonderful term, Skunky Glins****.)

The powdered material had the strong scent of ammonia, Bahoku said, and samples have been sent to London for testing.

The Somali security officials said the Daallo Airlines flight was scheduled to go from Mogadishu to Hargeisa, to Djibouti and then to Dubai.

A spokeswoman for Daallo Airlines said that company officials weren't aware of the incident and would have to seek more information before commenting. Daallo Airlines is based in Dubai and has offices in Djibouti and France.


Let me guess: they fly the vaunted Ilyushin-74 with maintenance handled by Air Ukraine ...
Posted by: Steve White || 12/31/2009 00:00 || Comments || Link || E-Mail|| [326 views] Top|| File under:
Africa North
Spanish al-Qaeda hostage reportedly injured during abduction
[Maghrebia] The Spanish government on Wednesday (December 30th) confirmed that one of the three Spanish aid workers kidnapped in Mauritania by al-Qaeda in the Islamic Maghreb (AQIM) was seriously wounded during his abduction. On Tuesday, Spanish daily El Pais reported that 45-year-old Albert Vilalta was shot three times in his leg on November 29th while trying to flee an ambush on the Nouadhibou-Nouakchott road. The government has sent medicine "through open channels with tribal leaders in northern Mali", the newspaper added.

While al-Qaeda released a photograph earlier this week of an Italian couple abducted December 18th near the Mauritania-Mali border, the terror group has given no "sign of life" regarding the fate of the three Spanish hostages. "Why would AQIM diffuse a picture of the Italians and not the Spanish hostages captured a month earlier?" Journal Tahalil asked on Tuesday.

Posted by: Fred || 12/31/2009 00:00 || Comments || Link || E-Mail|| [339 views] Top|| File under: al-Qaeda in North Africa
Home Front: WoT
Rocket Launcher Found In Houston Apartment - No Charges Filed
HT: Atlas Shrugs (Pam "Yummy" Geller)


The woman did tell police that the rocket launcher belonged to Nabilaye I. Yansane, someone whom she allowed to store items at her apartment.

Police records show that she didn't want Yansane at her apartment, so she called them.

According to court documents, officers also found Jihadist writings that allegedly belonged to Yansane. The woman didn't want to talk to KPRC Local 2 about that, either.
Posted by: Uncle Phester || 12/31/2009 15:53 || Comments || Link || E-Mail|| [453 views] Top|| File under:
There's Lot more about this British Freed Hostage
It's Not Yet Friday, But It Is New Year's Eve — What Better Time To Release An Iran-Backed Terror Master Who Murdered American Troops? [Andy McCarthy]

I can't believe I am writing this while Iranian tyrants are brutally suppressing a revolt by the Iranian people ... and only days after the Obama administration made a fiasco of a terrorist attack that nearly killed 289 people.

Back in the early summer, I wrote about how, even as the Iranian regime continued killing American troops, the Obama administration had engaged in shameful negotiations with an Iran-backed terror network (the League of the Righteous) in Iraq — negotiations that resulted in the release of Laith Qazali, one of the terrorists responsible for the murders of five American soldiers in Karbala, in exchange for the remains of two British hostages.

Shortly thereafter, the Obama administration released the "Irbil Five," commanders from the Iranian IRGC's elite "Quds Force" who had been captured by our military after coordinating terrorist attacks in Iraq that have killed hundreds of American soldiers and Marines.

Today, New Year's Eve, while everyone's attention is understandably on family and friends, we learn (thanks to the ever alert Bill Roggio, reporting on the Standard's blog) that the administration has now released Qais Qazali, Laith's brother, who is the head of the Iran-backed terror network, in addition to a hundred other terrorists. In violation of the long-standing, commonsense policy against capitulating to kidnappers and terrorists because it just encourages more hostage-taking and murder, the terrorists were released in exchange for a British hostage and the remains of his three contract guards (whom the terrorists had murdered).

So, as the mullahs, America's incorrigible enemies, struggle to hang on, we're giving them accommodations and legitimacy. And the messages we send? Terrorize us and we'll negotiate with you. Kill American troops or kidnap civilians and win valuable concessions — including the release of an army of jihadists, and its leaders, who can now go back to targeting American troops.

As Bill elaborated in the Long War Journal: "We let a very dangerous man go, a man whose hands are stained with US and Iraqi blood," a military officer said. "We are going to pay for this in the future."

It is just astonishing.
Posted by: Sherry || 12/31/2009 13:20 || Comments || Link || E-Mail|| [432 views] Top|| File under:
FBI, CIA interrogate father of Nigerian suspect
[Iran Press TV Latest] The US intelligence agents have interrogated the father of the Nigerian who tried to blow up a Detroit-bound airliner.

The FBI and CIA agents met with Umar Mutallab, father of the purported bomber, Umar Farouk Abdulmutallab, at the US embassy in Abuja.

"I can confirm that Umar Mutallab was summoned to the desk office of the US embassy in Abuja, where he was interrogated by men from the CIA and FBI on Monday," a Nigerian intelligence source told AFP on Wednesday.

The CIA and the FBI wanted to know more about his background and that of his son, Umar Farouk Abdulmutallab.

Reports suggested that the father had warned the US intelligence earlier this year against radical inclinations of his son.

Abdulmutallab allegedly worked with Al-Qaeda in last week's bid to bomb the Northwest Airlines Flight 253 en route to Detroit by igniting explosives stitched into his underwear.

Posted by: Fred || 12/31/2009 00:00 || Comments || Link || E-Mail|| [422 views] Top|| File under: al-Qaeda
Customs: 2nd person detained after Flight 253 for reasons unrelated to attack
U.S. Customs and Border Protection spokesman Ron Smith today told the Detroit News that the second person taken into custody Christmas Day at Detroit Metropolitan Airport had nothing to do with the attempted bombing aboard Flight 253.

In a comment made Saturday on MLive.com, Kurt Haskell, a Taylor attorney, said he saw authorities handcuff a second man after a bomb-sniffing dog alerted them to something in the man's carry-on bag.

Smith confirmed for MLive.com yesterday that a second person had been taken into custody, but today tells the News the person was a passenger on a different flight. "There was a second person taken into custody, but it had nothing to do with Flight 253," he said. "They did see dogs, but again, it was a totally different incident."

When asked whether the incident was drug related, Smith told the newspaper, "Something like that."
Posted by: Steve White || 12/31/2009 00:00 || Comments || Link || E-Mail|| [416 views] Top|| File under:
Flight 253 Passengers to get Vouchers
Still nothing from WH for Flying Dutchman


ATLANTA -- Delta Air Lines Inc. is offering travel credits to passengers on the Amsterstam-to-Detroit flight that a suspected terrorist tried and failed to blow up on Christmas. Spokeswoman Susan Elliott told The Associated Press on Wednesday the world's biggest carrier is notifying passengers about the vouchers. The amount wasn't disclosed.

Delta is offering its gratitude to one of the passengers who subdued the suspect. Elliott declined to say whether that passenger would receive additional compensation beyond the travel voucher.

The 23-year-old suspect, Umar Farouk Abdulmutallab, arrived in Amsterdam on Friday from Lagos, Nigeria, on a KLM flight. After a layover of less than three hours in the international departure hall, the suspect passed through a security check at the gate in Amsterdam, including a hand baggage scan and a metal detector, and headed to the Northwest flight. He did not pass through a full-body scanner.

Officials said Abdulmutallab apparently assembled the explosive device, including 80 grams of Pentrite, or PETN, in the aircraft toilet, then planned to detonate it with a syringe of chemicals. Passengers intervened, and the plan failed.
Posted by: Besoeker || 12/31/2009 00:00 || Comments || Link || E-Mail|| [458 views] Top|| File under:
Two militants killed as forces pound hideouts in Bajaur
[The News (Pak) Top Stories] Two militants were killed and their training base was destroyed when security forces pounded various areas in Mamond subdivision of Bajaur Agency on Wednesday, official sources said.

The sources said that groups of militants simultaneously attacked security forces' checkposts in Kamar Sar and Omari areas with rocket launchers and automatic weapons. Security forces, the sources said, repulsed the attack and heavily shelled their hideouts with artillery guns. Two militants were killed and another sustained injuries in the attack, the sources added.

Gunship helicopters also pounded a training camp of militants in Kharkay area, destroying it completely. No casualty was, however, reported in the action. The sources said that the body of a tribesman, whose name could not be ascertained, was found in Bar Khlozo area.

The slain tribesman belonged to Balam Khar area of Salarzai subdivision, but the motive behind his killing could not be known immediately. The sources added that a group of unknown assailants had been killing innocent tribesmen for quite some time and then dumping their bodies in deserted places of the tribal region.

The increasing incidents of killing of tribesmen have sent a wave of fear among the residents. They demanded of security forces and political authorities to take prompt action to apprehend the killers.

Posted by: Fred || 12/31/2009 00:00 || Comments || Link || E-Mail|| [404 views] Top|| File under: TTP
Mohmand clashes leave seven dead
[Dawn] Four children, a woman and two security personnel were killed in an exchange of fire and shelling in Mohmand tribal region on Monday and Tuesday.

Local people said the children were killed when a mortar shell hit a playground in Sagai Bala area of Safi tehsil on Tuesday. Another shell hit the house of Qazi in Chamarkand area, killing the woman.

The two security personnel were killed when suspected militants attacked a checkpost in Chamarkand with rockets on Monday night. Five personnel were injured.

Troops hit back, killing one militant and injuring several others.Militants' hideouts were pounded with artillery, but there was no report about casualties.

Local Taliban spokesman told newsmen on phone that one militant had been killed and one injured. He claimed that 14 security personnel were killed in the attack.

Helicopter gunships pounded militants' positions also in Shiekh Baba, Soran Dara, Golono and Sagai.
Posted by: Fred || 12/31/2009 00:00 || Comments || Link || E-Mail|| [375 views] Top|| File under: TTP
Govt asks Mehsuds to surrender 378 wanted men
[Dawn] The government on Wednesday handed down a list of 378 wanted Mehsud tribesmen to the elders of the Mehsud tribe.

They demand the wanted men's unconditional surrender, along with seven conditions calling for respecting the law of land, assuring to live in peace and not providing shelter to the elements involved in anti-state activities.

The elders of the Mehsud tribe however sought time till Jan 20 to thoroughly review the seven point conditions handed over by the political authorities at a grand jirga held at Political Compound Tank, winter headquarters of South Waziristan.

"We will respond to the conditions made for unconditional surrender of the wanted persons after reviewing and discussing it in detail with our elders of the sub tribes of Mehsud", they told the jirga.

Over 400 leading tribal elders participated in the jirga including former MNA Maulana Mairajuddin, Malik Abdul Masood Alaai, Maliak Rapa Khan, Malik Boghi Shah and Malik Saeed Snwar Mehsud.

The seven conditions include:
1. Unconditional surrender of the wanted persons.

2. A total ban on the display of weapons,

3. A ban on setting up a parallel administrative and judicial system in the agency.

4. Shelter would be provided to only the local Mehsud tribesmen who opted for seeking refuge for settling internal disputes.

5. No foreigner and non-local would be provided any shelter.

6. No person involved in anti-state elements would be given shelter.

7. No person from settled parts of the country would be provided refuge.
Political Agent of SWA Shahab Ali Shah in his address on the occasion said the government has taken measures for resettling the Mehsud tribe in Waziristan so that they could restart their lives afresh.

All the tribes were bound not to overlook their territorial responsibilities, he maintained.

Posted by: Fred || 12/31/2009 00:00 || Comments || Link || E-Mail|| [326 views] Top|| File under: TTP
Punjab chief of Tehrik-i-Taliban Pakistan arrested
[Dawn] With the help of intelligence agencies, police have captured Khalilullah, the Punjab chief of the proscribed Tehrik-i-Taliban Pakistan, and a young man trained for suicide bombing.

Khalil, who was said to be the right hand of late Baitullah Mehsud, allegedly masterminded the twin suicide bombings at Iqbal Town's crowded Moon Market.

Police found explosive material and sensitive documents in the place where he was living.

According to sources, the cantonment division police and agency personnel had raided an outhouse of Malik Nazir in a Manawan locality 12 days ago and detained Khalil and the 17-year-old would-be suicide bomber, Usman alias Shahbaz.

On information provided by Khalil, police captured another eight terror suspects, three of them from Tandlianwala in Faisalabad district.

During interrogation, the suspects disclosed that they were to attack the flag-lowering ceremony at the Wagah border two days later.

Khalil told investigators that he had a team of 600 suicide bombers. According to sources, Khalil was on the US list of most-wanted terrorists.

Capital City Police Officer Pervez Rathor told Dawn that Khalil was involved in all terror acts in Punjab. He masterminded the Moon Market suicide bombings and provided logistic support to suicide bombers. He said Khalil arranged food, accommodation, weapons and vehicles for the bombers for attacks across the province.

This article starring:
Baitullah Mehsud
Khalilullah
Posted by: Fred || 12/31/2009 00:00 || Comments || Link || E-Mail|| [464 views] Top|| File under: TTP
Taliban own Karachi Ashura carnage
[Dawn] The Taliban claimed responsibility on Wednesday for the suicide attack on an Ashura procession which killed 44 people in Karachi and injured 60 others. The terrorist organisation threatened more attacks over the next 10 days.

The claim was made by one of the country's most wanted commanders of Tehrik-i-Taliban Pakistan (TTP). "We carried out the suicide bombing in Karachi," Asmatullah Shaheen, a top militant commander based in South Waziristan, told news agencies by telephone from an undisclosed location.

"We will carry out more such attacks and also target government installations."

The government announced a Rs10 million bounty for Shaheen when it published a list last month of 19 most-wanted TTP warlords, for whom it offered combined rewards equivalent to five million dollars.

Shaheen does not normally claim responsibility for attacks on behalf of the militants. But he said that Monday's bombing had been assigned to his group, and so he was making the claim.

However, investigators in Karachi are not ready to believe it was a suicide attack and have called in their NWFP counterparts to help them determine the nature and make of the explosives used in the bombing.

Although Karachi city police chief Waseem Ahmed has set up two teams with different tasks related to investigations, he said he had sent an urgent request to the NWFP police chief to send in a team of experts who could help determine the nature of the blast.

"Several aspects need to be checked thoroughly and until that (is done) we cannot say with authority anything about the (blast's) execution," said Mr Ahmed.

Meanwhile, Muttahida Qaumi Movement leaders at a press conference called upon President Asif Ali Zardari to constitute an inquiry commission comprising judges of the Supreme Court to investigate the Ashura attack and the incidents of arson so that culprits behind these incidents could be unmasked.

The party's coordination committee member Raza Haroon demanded of the government to declare the Boulton Market a calamity-hit area and urged it to exempt from taxes the traders from there.

Posted by: Fred || 12/31/2009 00:00 || Comments || Link || E-Mail|| [329 views] Top|| File under: TTP
Iraq
Freed British hostage 'held in Iran'
A British computer expert and his four bodyguards kidnapped in Iraq in 2007 were seized in an operation masterminded by Iran's Revolutionary Guard, and were held in Iran, media reported Thursday.

Peter Moore was released unharmed Wednesday after an "unspeakable" two-and-a-half year kidnap ordeal during which at least three of the bodyguards died.

Prime Minister Gordon Brown and his government hailed Moore's release, which it said was due to improved reconciliation in the violence-scarred country.

But there is speculation a deal has been done as it emerged the leader of the group which took Moore from a government building in Baghdad was being transferred from US to Iraqi custody.

The Guardian newspaper reported that the Revolutionary Guard led the operation and took the five to Iran within a day of their abduction.

The BBC also quoted the US's former commander in Iraq, General David Petraeus, as saying he was "90 percent certain" that the group was held in Iran for part of their time in capitivity.

Petraeus was quoted telling a correspondent earlier this month: "I'm absolutely certain. I'm 90 percent certain" when asked if they were taken to Iran, adding: "I'm pretty sure I've seen hard intelligence on it."

Moore was targeted because he was installing a computer tracking system that would show how vast amounts of international aid money to Iraqi institutions was diverted to Iran's militia groups in Iraq, according to the Guardian.

A former unnamed Revolutionary Guard said the five were held in two camps including one known as Qasser Shiereen close to the Iraqi border. "It was an Iranian kidnap, led by the Revolutionary Guard, carried out by the Al-Quds brigade," he was quoted saying on the paper's website.

"My contact works for Al-Quds. He took part in the planning of the kidnap and he watched the kidnapping as it was taking place. He told me that they spent two days at the Qasser Shiereen camp. "They then took them deep inside Iran."

An unnamed Iraqi government minister reportedly backed up the claims. "This was an IRG (Iranian Revolutionary Guard) operation," he said.

Britain's Foreign Office told the paper: "We have no evidence that the British hostages, including Peter Moore, were held in Iran. "We are not in a position to say with any certainty where they were held during each and every single day of their two-and-a-half years in captivity."

The US confirmed Thursday that the leader of the group behind the kidnapping was being transferred to Iraqi custody, amid speculation, denied by Britain, that a deal was done to secure Moore's release.

"The United States has complied with an Iraqi government request in accordance with the US-Iraqi Security Agreement and the rule of law to transfer AAH (Asaib al-Haq) members, to include Qais al-Khazaali, from US custody to Iraqi custody pursuant to an Iraqi arrest warrant," the US spokesman said.

Although it was not immediately clear if Khazaali was still in US custody, the BBC reported that he had been handed over "very recently", citing a senior British government official.

Moore had thought he was about to be shot shortly before being set free, his family told British media. "He did think he was going to get a bullet in the head. He was very frightened. He thought he was going to be killed. Then he realised he was to be released," his stepmother Pauline Sweeney said.

Meanwhile, Moore's father Graeme, who he has not seen for 15 years, told the Times that efforts to free the group, which were kept low-profile throughout their ordeal, had been botched. "If they had done it properly, all five would be walking out of there," he said.
Posted by: ed || 12/31/2009 07:29 || Comments || Link || E-Mail|| [314 views] Top|| File under:
Iraqi governor escapes attack that killed 30
[Al Arabiya Latest] The governor of Iraq's Anbar province survived twin suicide attacks that killed 30 people and injured more than 100 on Wednesday, police said.

Anbar is strategically important because it was once considered the heartland of the al-Qaeda-linked insurgency before American officials paid fighters to join a pro-government force.

Police official Lt. Col. Imad al-Fahdawi said two bombs exploded in Ramadi, 70 miles (115 kilometers) west of Baghdad. He says a suicide bomber in a car caused the first blast on the main road near the provincial administration buildings.

Governor Qassim al-Fahdawi, the deputy police chief and other officials came to inspect the damage, al-Fahdawi said, when a suicide bomber on foot detonated a vest full of explosives nearby.

The deputy police chief was killed and the governor and other officials wounded, al-Fahdawi said. Police have put a curfew in place, he added.

Dr. Ahmed Abid Mohammed confirmed the casualties and said the governor had suffered burns on his face, injuries to his abdomen and other areas.

There are 18 provincial governors in Iraq. Anbar is primarily Sunni. The province was the former stronghold of the insurgency before the U.S. military began paying fighters to participate in the pro-government Sons of Iraq program, also known as the Awakening Council.

The Sons of Iraq have been widely credited with stabilizing the country after joining up with U.S. and Iraqi forces in the anti-al-Qaida drive about three years ago. But they have been hit by a steady barrage of revenge attacks since then and five of them were killed at a checkpoint Tuesday in central Iraq.


Posted by: Fred || 12/31/2009 00:00 || Comments || Link || E-Mail|| [307 views] Top|| File under: Islamic State of Iraq
Bomb kills 6 at Shiite procession in Iraq's Diyala
BAQUBA, Iraq, Dec. 30 (Xinhua) -- Six Shiite worshippers were killed and 18 others injured when a bomb explosion hit their procession in Diyala province on Wednesday, a provincial police source said.

The attack took place in the town of Khalis, some 65 km northeast of Baghdad, when the worshippers were taking part in the religious ritual of Ashura, said the source who declined to be named.
Posted by: Steve White || 12/31/2009 00:00 || Comments || Link || E-Mail|| [337 views] Top|| File under:
Ten killed in twin bombing in western Iraq
FALLUJAH, Iraq, Dec. 30 (Xinhua) -- Ten people were killed, including the governor of Anbar province, in twin bombing attacks in Iraq's western city of Ramadi on Wednesday, an Interior Ministry source said.

A car bomb went off in the morning outside the provincial council in Ramadi, the capital city of Anbar province, the source told Xinhua on condition of anonymity.

Afterwards, Qassim Mahmmed Abid, governor of the province, and some senior officials of the provincial council left their offices to the entrance of the council to see the site of the car bombing. Suddenly, a suicide bomber blew his explosive vest among the group, killing the governor and Brigadier Abbas, a senior provincial officer, along with eight others, the source said.

More than 30 people were also wounded by the blasts, the source added.
Posted by: Steve White || 12/31/2009 00:00 || Comments || Link || E-Mail|| [319 views] Top|| File under:
Brit hostage freed after US hands over Iraqi insurgent
So much for not dealing with terrorists ...

The British hostage Peter Moore was dramatically set free yesterday after the United States handed over an Iraqi insurgent suspected of planning the deaths of five American servicemen. Mr Moore, an IT consultant, was freed by League of the Righteous, or Asaib al-Haq (AAH) -- an extremist Shia group allied to Iran -- after 31 months and spent his first night of freedom at the British Embassy in Baghdad. He is expected to fly home today.

David Miliband, the Foreign Secretary, said that officials had worked tirelessly to secure his release but strongly denied that the British Government had given ground to his captors. He said: "There were no concessions in this case. There was no -- quote, unquote -- deal."

Foreign and Commonwealth Office sources confirmed, however, that the transfer from US custody a few days ago of Qais al-Khazali, a cleric and commander of AAH, helped to pave the way for Mr Moore's release. They also admitted that British diplomats had been pressing the US to hand over al-Khazali to the Iraqi administration.The insurgent leader, who is suspected of helping to plan an attack that killed five US servicemen in Karbala in 2007, is set for release as part of reconciliation talks between the Iraqi Government and extremist groups.

Mr Moore, 36, was abducted with four British security guards at the Finance Ministry in Baghdad on May 29, 2007, by members of AAH posing as policemen. Three of the guards are known to have been killed. The family of the fourth, Alan McMenemy, were told in July that it was "very likely" that he had been killed as well.


Double-plus ungood deal for all concerned to let the insurgent go.

Mr Moore told relatives that he feared that he was about to be shot in the head when instead he was handed over to Iraqi officials and then into the care of British embassy staff.

In February last year a video released by AAH showed a haggard-looking Mr Moore asking Gordon Brown to arrange the release by the US of prisoners affiliated to the group. He said: "All I want is to leave this place. I tell Gordon Brown the matter is simple: release their prisoners so we can go."

When Laith al-Khazali, a brother of Qais al-Khazali, was released in June, the remains of two of the dead hostages, Jason Creswell, 39, and Jason Swindlehurst, 38, were surrendered by the group. Inquests heard that each died from a gunshot wound to the head. The body of Alec MacLachlan, 30, was handed over in September.

Under the status of forces agreement, which came into force in January, the US must transfer all its detainees to the Iraqi authorities by the end of 2011. Commanders aim to complete the handover by early next year. It is believed that the transfer of al-Khazali was delayed because of his suspected involvement in the death of US troops. Sami al-Askari, an Iraqi MP involved in the negotiations for the hostages, said that al-Khazali and other members of AAH were transferred to Iraqi custody a few days ago.

A spokesman for the Iraqi administration said that Mr Moore's release was secured by Iraqi mediators.

At a press conference in London, Mr Miliband appealed to AAH to release Mr McMenemy's body. "For Peter's family the pain and the anguish is over. For the other families it endures," he said. He alluded to the negotiations surrounding the release, saying that it was made possible by Iraq's process of reconciliation with groups prepared to renounce violence.

Mr Miliband said that he had had a "very moving" conversation with the freed hostage, who was in a "remarkable frame of mind". Mr Brown also spoke to Mr Moore by telephone.

Foreign Office officials rejected accusations that Britain had done a deal "by proxy". A senior figure said: "We would support the efforts of the Maliki Government to bring about national reconciliation regardless of the hostage situation."

There were unconfirmed reports that Iran's Revolutionary Guard was involved in the kidnapping operation and that the hostages were smuggled into Iran the day after they were taken. According to The Guardian, they were held in two prisons run by al-Quds, which specialises in foreign operations. The Foreign Office said: "We have no evidence that the British hostages were held in Iran."
Posted by: Steve White || 12/31/2009 00:00 || Comments || Link || E-Mail|| [424 views] Top|| File under:
Israel-Palestine-Jordan
Viva Palestina en rout to El-Arish
[Iran Press TV Latest] The Viva Palestina aid convoy, en route to the Gaza Strip, is set to leave Syria for the Egyptian port city of El-Arish where it might face interception by Israeli forces.

The convoy of 250 vehicles will leave Syria's Lattakia port and head for the Egyptian port city of El-Arish to enter the Gaza Strip, the official Syrian SANA news agency reported on Wednesday.

According to Zaher an-Birawi, the convoy's spokesman, the Viva Palestina faces the risk of interception by the Israeli military forces at the sea.

"Any Israeli aggression on the convoy during sailing to Egyptian El-Arish port will be condemned and will unveil the truth of its perpetrators," he said.

The convoy, which departed from London on December 6, returned to Syria on Tuesday from the Jordanian port city of al-Aqaba after the Egyptian authorities refused it permission to enter the Gaza Strip through Nuweiba.

The convoy was scheduled to deliver medical, humanitarian and educational aid to Gazans on December 27, which marks the first anniversary of Israel's three-week war against the sliver.

Posted by: Fred || 12/31/2009 00:00 || Comments || Link || E-Mail|| [449 views] Top|| File under: Hamas
Hamas: We foiled Israeli attempt to locate Shalit
The internal security apparatus of Hamas claims to have foiled an Israeli attempt to collect intelligence on where kidnapped soldier Gilad Shalit is being kept. According to the head of Hamas' internal security service, Abu Abdullah, the Shin Bet security service has tried collecting intelligence through members of the rival Fatah organization who have operated in the Gaza Strip in the past.

The report appears to be mostly an attempt to smear the Palestinian Authority and its activities. Abu Abdullah said in an interview to a Web site affiliated with Hamas, Falastin Alan, that the Fatah operatives hired a house and cars in the eastern part of Gaza City and planned to kidnap a senior figure in the military wing of Hamas and bring him to Israel. He did not specify when the operation was to take place.

Meanwhile, the Hamas Web site reported that the negotiations for the release of Gilad Shalit have met with Israel's refusal to release four "senior" prisoners. The four are: Tanzim leader Marwan Barghouti, secretary general of the Popular Front for the Liberation of Palestine, Ahmed Sa'adat, and two of the heads of Hamas' military wing in the West Bank, Ibrahim Hamad and Abdullah Barghouti, who are responsible for the murders of dozens of Israelis in suicide bombings.

On the other hand, a member of the Hamas politburo, Izzat al-Rishq, stressed in an interview to the Arabic language TV station Al-Jazeera that the Islamist Palestinian group is continuing consultations on the proposal relayed to it by the German mediator.

Rishq rejected the report Tuesday by TV station Al-Arabiya that Hamas had turned down the proposal.

The Hamas official refused to offer details on the substance of the proposal from Israel or comment on problems that Hamas may have with it.
Posted by: Steve White || 12/31/2009 00:00 || Comments || Link || E-Mail|| [329 views] Top|| File under:
Syria-Lebanon-Iran
US Releases 100+ Iranian terrorists for 1 live Brit and 3 dead ones
The British are all smiles over the release of Peter Moore, a British citizen who was held hostage by an Iranian-backed Shia terror group in Iraq. But there is little talk about the price paid to secure Moore's release. The US military has freed Qais Qazali, the leader of the Asaib al Haq, or League of the Righteous, as well as his brother Laith, several Qods Force officers, and more than 100 members of the terror group, in exchange for Moore. And that isn't all. The British also received the corpses of three security contractors who were working to protect Moore when he was kidnapped at the Finance Ministry in Baghdad in May 2007. The three contractors were executed by the Asaib al Haq; another is also thought to have been killed.
Posted by: lord garth || 12/31/2009 13:59 || Comments || Link || E-Mail|| [468 views] Top|| File under:
Mullahs Quiet War on Star Students
On Wednesday, progovernment militia attacked and beat students at a school in northeastern Iran. Since last Sunday's massive protests nationwide, dozens of university students have been arrested as part of an aggressive policy against what are known as Iran's "star students."

In most places, being a star means ranking top of the class, but in Iran it means your name appears on a list of students considered a threat by the intelligence ministry. It also means a partial or complete ban from education.

The term comes from the fact that some students have learned of their status by seeing stars printed next to their names on test results.

Mehrnoush Karimi, a 24-year-old law-school hopeful, found out in August that she was starred. She ranked 55 on this year's national entrance exam for law schools, out of more than 70,000 test-takers. That score should have guaranteed her a seat at the school of her choice. Instead, the government told her she wouldn't be attending law school due to her "star" status.
Posted by: lord garth || 12/31/2009 00:00 || Comments || Link || E-Mail|| [318 views] Top|| File under:
Police find clue about Mousavi's nephew killing
Iranian police have detained the owner of the car involved in the shooting of the nephew of former Iranian Prime Minister Mir-Hossein Mousavi. "After thorough investigations, police have identified the owner of the car involved in the suspicious killing (of Mousavi's nephew)," an informed source told Fardanews website on Wednesday.

The source added that the car owner claimed that his black Nissan Patrol was stolen a few days before the incident and could not find it. However, the car owner is currently in detention because he failed to report it missing. Police say he is one of the people suspected to be behind the killing.

Seyyed Ali Habibi Mousavi Khamene, the defeated presidential candidate's nephew, was killed in Tehran on Sunday. On Tuesday, Tehran's police said the 42-year-old Mousavi's nephew was not involved in the Ashura unrests in Tehran and was the target of a drive-by shooting. "Seyyed Ali Habibi Mousavi Khamene, without being present in the riots, was assassinated by assailants driving a vehicle in one of Tehran's side streets known as Shademan," a police statement read.

The Iranian police force has described Mousavi's nephew's death as "suspicious," saying that investigations into his "assassination" are underway.

The deaths came as anti-government protestors took to some central and downtown streets in Tehran on Sunday, chanting slogans against top Iranian government officials. Iranian police forces used tear gas to disperse protestors. Seven people were confirmed dead during the Sunday unrest.

Iran's Deputy Police Chief Ahmad-Reza Radan said earlier that the force under his command did not use violence against protesters, denying any involvement in the killings.
Posted by: Fred || 12/31/2009 00:00 || Comments || Link || E-Mail|| [295 views] Top|| File under: Govt of Iran
Ashura day assassination carried out by rare gun
[Iran Press TV Latest] Iran's Interior Minister Mostafa Mohammad-Najjar says one of those killed in Tehran on Ashura day has been shot with a "rare gun."

He said that there was a "Western scenario" aimed at inciting violence in Iran through killing people on Ashura day.
"McGinty, go to Teheran and assassinate somebody! We want to make the Iranians look bad."
"Right, chief!"
"And make sure you use a rare and special gun. That way nobody will connect the killing with us!"
"Right, chief! Got it!"
"After close reviews it was revealed that he has been assassinated by a rare and special gun," Iran's interior minister said in remarks that seem to be an indirect reference to Mir-Hossein Mousavi's nephew.
"And don't get too close to the actual protests."
"Right chief. I'll pick somebody at random in the airport parking lot!"
"He was assassinated in an area that was not the scene of protests," Mohammad-Najjar added.

"Foreign agents assumed that they could incite tension by making such moves," IRNA quoted the Iranian officials as saying on Wednesday.


Damn them and their perfidious ways!"


According to police reports two of those killed on Ashura day lost their lives in accidents, one fell from a high altitude, one was stabbed to death, two were killed during the unrest after receiving hard blows and one had records that showed he was a drug addict, Mohammad-Najjar stated.
Posted by: Fred || 12/31/2009 00:00 || Comments || Link || E-Mail|| [305 views] Top|| File under: Govt of Iran
Karroubi, Mousavi have not fled Tehran
[Iran Press TV Latest] Informed sources have denied earlier reports that Mehdi Karroubi and Mir-Hossein Mousavi have fled Tehran amid security concerns.

"Reports about the riot leaders' escape from Tehran are denied," Fars news agency reported late on Wednesday.

Earlier on Wednesday, IRNA reported that "two of those who played a major role in igniting tension in Iran following the (June presidential) vote fled from Tehran to northern Iran because they were scared of angry people who had called for their punishment," in an indirect reference to Karroubi and Mousavi.

The report claimed that the two opposition leaders were staying in a western region of Mazandaran Province in northern Iran.

People who took part in protests in Tehran on Wednesday to condemn tensions during Ashura mourning ceremonies on Sunday had signed a petition calling for a "strong reaction" to Karroubi and Mousavi.

Fars news agency reported that the petition will be handed to judicial officials on Thursday.

Posted by: Fred || 12/31/2009 00:00 || Comments || Link || E-Mail|| [306 views] Top|| File under: Govt of Iran
Iran opposition leaders flee Tehran: state news
[Al Arabiya Latest] Iran's state news agency IRNA said on Wednesday that two leaders of "sedition" in the country have fled to a northern province as tens of thousands of government supporters rallied in cities across the country.

"Two of those who played a major role in igniting tension in Iran following the (June presidential) vote, fled Tehran and went to a northern province because they were scared of people, who demanded their punishment," IRNA reported.

The two mentioned were believed to be opposition leaders Mir Hossein Mousavi and Mahdi Karroubi who were reportedly in the Mazandaran province, north of the country.



" You should repent ... otherwise the system will confront you as an enemy of God "

Cleric Ahmad Alamolhoda
Earlier on Wednesday, Iran's police chief warned Mousavi's supporters to expect harsh treatment if they joined illegal anti-government rallies, three days after eight protesters were killed in demonstrations.

Tens of thousands took part in the government-organized demonstrations, which state television broadcast live, chanting slogans against Mousavi and Karroubi.

"You should repent ... otherwise the system will confront you as a 'mohareb' (enemy of God)," cleric Ahmad Alamolhoda told reformist leaders at a Tehran rally, state TV reported. Under Iran's Sharia, or Islamic law, the sentence for a mohareb is death.


Posted by: Fred || 12/31/2009 00:00 || Comments || Link || E-Mail|| [307 views] Top|| File under: Govt of Iran
Ayatollah Khamenei's jet put on standby
Reports from Iran indicate that the Supreme National Security Council has ordered a complete check-up of the jet which is on standby to fly Ayatollah Sayyid Ali Khamenei and his family to Russia should the situation in Iran spiral out of control. The order, to the Pasdaran Revolutionary Guard Corps, was dated on Sunday, 27 December.

A fax containing the order was sent to Dutch-based Shahrzad News.
Posted by: Steve White || 12/31/2009 00:00 || Comments || Link || E-Mail|| [318 views] Top|| File under:
Terror Networks
3 men indicted on narcotics-terrorism charges
Three men suspected of being al-Qaida associates have been indicted on charges they plotted to ferry drugs through the Sahara Desert to raise money for terrorist attacks.

Authorities say the case marks the first time the U.S. has captured and charged al-Qaida suspects in a drug trafficking plot in Africa. They were brought to the U.S. this month after being arrested in Ghana.
Posted by: ed || 12/31/2009 07:38 || Comments || Link || E-Mail|| [306 views] Top|| File under:
Who's in the News
72
[untagged]
6
Govt of Iran
5
TTP
2
al-Qaeda in North Africa
2
al-Qaeda in Arabia
2
Hamas
2
Taliban
1
al-Qaeda
1
al-Shabaab
1
Commies
1
Islamic State of Iraq
Bookmark
E-Mail Me
The Classics
The O Club
Rantburg Store
The Bloids
The Never-ending Story
Thugburg
Gulf War I
The Way We Were
Bio
Merry-Go-Blog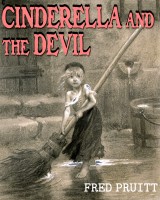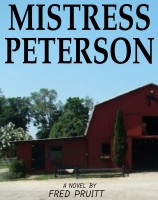 On Sale now!


A multi-volume chronology and reference guide set detailing three years of the Mexican Drug War between 2010 and 2012.

Rantburg.com and borderlandbeat.com correspondent and author Chris Covert presents his first non-fiction work detailing the drug and gang related violence in Mexico.

Chris gives us Mexican press dispatches of drug and gang war violence over three years, presented in a multi volume set intended to chronicle the death, violence and mayhem which has dominated Mexico for six years.
Click here for more information


Meet the Mods
In no particular order...


Steve White
Seafarious
Pappy
lotp
Scooter McGruder
john frum
tu3031
badanov
sherry
ryuge
GolfBravoUSMC
Bright Pebbles
trailing wife
Gloria
Fred
Besoeker
Glenmore
Frank G
3dc
Skidmark
Alaska Paul



Better than the average link...



Rantburg was assembled from recycled algorithms in the United States of America. No trees were destroyed in the production of this weblog. We did hurt some, though. Sorry.
35.170.78.142