Afghanistan
Taleban bomb kills four Afghan policemen
KANDAHAR, Afghanistan - Four Afghan policemen were killed and seven others were injured when a bomb planted by suspected Taleban militants exploded near a checkpoint, an official said on Friday. The blast happened late Thursday in the Hazar Joft district of the insurgency-prone southern province of Helmand, local police commander Bahadur Khan told AFP. "Four policemen were killed, seven others were wounded," Khan said.

A purported Taleban spokesman, Mohammad Yousuf Ahmadi, called AFP from an unknown location in Pakistan and said his guerrillas had planted the remotely detonated device. "It was our work," said Ahmadi, who often calls the media to claim responsibility for attacks on Afghan and foreign troops on behalf of the hardline Islamic militia.


Trace the call, pay Ahmadi a visit.

You'd best run that request past the New York Yimes. They get testy when they are not consulted in these matters.

"One of our mujahedin (holy warriors) succeeded in planting the bomb just outside the checkpost," he added.
Posted by: Steve White || 12/31/2005 00:00 || Comments || Link || E-Mail|| [6476 views] Top|| File under:
Africa North
GSPC takes credit for Dallas port bombing
The Salafist Group for Call and Combat (GSPC) in Algeria issued a communiqué dated December 24, 2005, in which they claim responsibility for a double bombing targeting Algerian forces in the district of Boumerdas, at the port of Dallas. The message indicates that "after good reconnaissance," the first explosive struck a military ship and upon the arrival of another group to support and rescue the victims, a second explosive was detonated, allegedly resulting in "heavy" losses to the enemy.

Further, the group states that the "devils" sough to obfuscate the extent of the casualties in the media; however, the loud noise from the explosion and attention of nearby residents forced the media to publish the accurate news.
Posted by: Dan Darling || 12/31/2005 13:11 || Comments || Link || E-Mail|| [6500 views] Top|| File under:
Egyptian troops kill 10-20 Sudanese refugees
U.N. Secretary General Kofi Annan has condemned as unjustified the killings by Egyptian soldiers of between 10 and 20 Sudanese refugees in a wealthy Cairo neighborhood.

The violence on Friday took place as the troops tried to force up to 2,500 Sudanese refugees from the capital's Mostafa Mahmoud Park where they had been living since September 29 to protest the U.N. refugee agency's refusal to consider them for refugee status.

They want to be resettled in a third country, such as the United States or Britain, rather than return home after a peace deal ended the 21-year-long civil war in Sudan.

Security forces began using water cannons to fire high-pressure streams of water at the refugees. When the protesters resisted, fighting back with sticks, security forces moved in, using force to drive the refugees onto buses.

The Egyptian Interior Ministry said Friday that security forces had killed 10 of the refugees, but health officials put the toll at 20 dead with more than 50 wounded.

Annan said he regretted that the situation was not resolved peacefully and through dialogue, as the United Nations High Commissioner for Refugees had strongly urged, according to a statement from his office.

"The secretary-general was deeply saddened to learn of the violent deaths of a number of Sudanese migrants in Cairo today as a result of clashes with police.

"Their deaths are a terrible tragedy that cannot be justified. The secretary-general extends his heartfelt sympathies to the families of all of those who were killed and injured."

The commissioner, Antonio Guterres, also issued a statement expressing "deep shock and sadness."

"Although we still do not have all of the details or a clear picture of what transpired, violence left several people dead and injured," Antonio Guterres said in a written statement. "There is no justification for such violence and loss of life."

The Egyptian Interior Ministry spokesman said the Sudanese who died in the scuffles were "old and sick," adding that refugees pelted security forces with "bottles of alcohol."

The attempt to round up the protesters began around 1 p.m. local time and lasted several hours. At the end, the protesters were put aboard buses and taken to a camp south of Cairo.

Three Egyptian police officers and 20 Egyptian soldiers were also wounded in the clashes, an Interior Ministry spokesman said.

The authorities had long warned the migrants that the camp could not continue indefinitely. Journalist Shahira Amin, who went to the scene, said the refugees had been living in crude conditions in the park.

Guterres announced last week that it had reached a deal with some of the protest leaders, promising to resume hearing some migrants' cases and offering a one-time payment of up to $700 for housing in Egypt.

But most of the migrants rejected the deal, saying they wanted promises of resettlement abroad.
Posted by: Dan Darling || 12/31/2005 00:40 || Comments || Link || E-Mail|| [6475 views] Top|| File under:
Bangladesh
RAB arrests second-in-command of Jamaat ul-Mujahideen division
BANGLADESH'S crack security force said today it had arrested an Islamic militant commander and seized a large cache of explosives in a hunt for those responsible for nationwide blasts.

The Rapid Action Battalion (RAB) said it arrested 27-year-old Zaiur Rahman, also known as Sagar, in the southwestern town of Khulna and seized explosives in a raid on a student dormitory late yesterday.

The force accused Sagar in a statement of being "the divisional second in-command of Jamayetul Mujahideen".

Police have blamed the group for 434 synchronized blasts across Bangladesh August 17 and subsequent suicide bombings in cities and towns that have claimed the lives of 28 people, including four suicide bombers and injured hundreds.

Leaflets left at blast sites bearing the name of the outlawed group called for the imposition of strict Islamic law in the Muslim nation. Bangladesh's legal system is based on English Common Law.

The RAB alleged Sagar "supplied 34 bombs to militants for explosions in four districts (of Khulna) on August 17". Khulna lies 300km southwest of Dhaka.

The country's judiciary has been a prime target of the bombers with four lawyers and two judges among the dead.

RAB said the arrested man was making bombs at the student dormitory and that it had found large quantities of explosive materials along with three bombs and three detonators.

The country has mobilised thousands of police, paramilitary troops and the RAB to search for members of the group led by an Afghan war veteran.

Police had earlier arrested the group's military head and chief coordinator of the suicide bombings at a hideout in Dhaka. They have said they are close to finding leader Shaikh Abdur Rahman who formed the group in 1998.

Police say they believe Rahman, who fought in the Afghan war after graduating from Medina University in Saudi Arabia, is in hiding in the country.

In the past few weeks, police say they have arrested around 800 suspected militants and filed more than 180 cases against Jamayetul Mujahideen members.
Posted by: Dan Darling || 12/31/2005 12:50 || Comments || Link || E-Mail|| [6500 views] Top|| File under:
Top JMB leader held in Khulna
Dec 30: A top regional leader of the banned Islamist militant outfit Jamaatul Mujahideen Bangladesh (JMB) was arrested by a team of RAB members from Tootpara area of Khulna city last night.

The elite strike force also recovered sizeable quantities of a chemical and small quantities of other bomb-making materials from a makeshift student hostel on the basis of information painfully extracted from given by him.


"Ooch! Ouch! Okay! I'll tell you where the bomb-making stuff is!"

The arrested JMB leader has been identified as Md Ziaur Rahman Sagar alias Sabbir, 27, second-in-command of the outfit in-charge of four neighbouring districts comprising Khulna, Satkhira, Bagerhat and Gopalganj. According to a RAB press release, he has identified himself as an activist of JMB with the rank of Ehsar who is ready to sacrifice life for Allah.


Ehsar? Is that like a HauptsturmfÃŒhrer?

The press release says that Sabbir has told the investigators that as per his directives, the bombings were carried out by the party men at several places in Khulna, Satkhira, Bagerhat and Gopalganj districts on August 17 this year (2005). He has further told the investigators that he himself distributed a total of 34 bombs to JMB men to carry out the bombings in the four districts on that day.

Following the information given by Sabbir, the RAB members conducted a raid on the ground floor flat of an old and dilapidated three storey building at Pabla Bairagipara road under Daulatpur police station last night in search of explosive substances. On search of the flat, they recovered 37 kilograms of potassium nitrate, 250 grams of gun powder, 100 grams of aluminium powder, 3 detonators, 3 live bombs, 18 internal circuits, 16 capacitors, 31 switches, 60 resistors, 11 fused bulbs, 35 switch bulbs and 18 pencil batteries from a dingy room. The ground and first floors of the building have been rented out to students for living and the landlord lives on the second floor. The building is known as Jessore Chhatrabash in the locality.

Sabbir who was produced by RAB before the newsmen at their office premises at Khalishpur at around noon today spoke about himself for a couple of minutes. In his brief statement, he admitted his involvement in the August 17 bomb incidents in four districts. He said, "I have done the offence due to my ignorance. I am repentant for my activities. I beg the pardon of all. Let me be pardoned".


Sure. We just have to go collect your pardon. It's at an abandoned farmhouse in Chittachong district. How's about setting out for it around 3 am?

Sources said, Sabbir read up to class VIII in a school and later, got admitted to Dastanabad Alia Madrasa in Natore sadar thana of Natore district to pass Alim examination. He associated himself with JMB in 2002, sources added.
Posted by: Steve White || 12/31/2005 00:00 || Comments || Link || E-Mail|| [6475 views] Top|| File under:
Tales from the Bangla Police Blotter
Dec 30: Police recovered the bullet-ridden body of a local BNP leader from Nainnapara in Raozan upazila early Friday. Police identified the deceased as Mohammad Ilyas, 30, son of Abdul Mannaf of Nainnapara.


What? No press release from the RAB?

Police said Ilyas was kidnapped by his rivals from Baguan Lamburhat following a gunfight between the supporters of Ilyas and Manju on Thursday night. His bullet-hit body was found at about 5am at Nainnapara, 2 km off Baguan Lamburhat.


Was that a real or a staged gunfight?

A case has been filed with Raozan thana in this connection.
Posted by: Steve White || 12/31/2005 00:00 || Comments || Link || E-Mail|| [6513 views] Top|| File under:
Caucasus/Russia/Central Asia
Turkish jihadi captured in Dagestan
A Turkish citizen was detained by police in the city of Khasavyurt in Russia's Dagestan republic on Thursday. The press service of the Dagestani Interior Ministry told Itar-Tass on Friday that the 28-year-old Turkish citizen, Sakaria Ali Soytekin-ogly had participated in the period from 2002 to 2004 in military operations against Russian federal troops in Chechnya as a member of the bandit groups under the command of Gamzat Gelayev, Abu-Havs, Usman Mutsigov and Rappani Khalilov.

It is known that the foreign mercenary used the call sign "Khaidar." The police have also detained Ramil Khidirov, the owner of the house where the foreign mercenary has been hiding for a long time.

Investigators are currently working with the detained in order to ascertain their complicity in crimes of the terrorist nature.
Posted by: Dan Darling || 12/31/2005 13:08 || Comments || Link || E-Mail|| [6476 views] Top|| File under:
India-Pakistan
Nuggets from the Urdu press
Resham and Leila go 'gutham-gutha'
As reported in Khabrain, Pakistan's top film actresses Resham and Leila quarrelled and fought with each other till skin and hair flew at a local beauty parlour in Lahore. Resham went to the parlour with her sister and found Leila already getting her nails done along with her mother. The two sides started talking but fell out over roles that they had done in a recent movie. Resham's sister was insulted by Leila's mother after which the former broke open the skull of the latter. The four became gutham-gutha (fell in a heap). By the time the fight neared its end, fully 11 women were on the floor in a state of violent gutham-gutha. Leila fell on Resham who bit her, after which Leila slapped her hard and banged her head against the wall. After this, the beauty parlour called the police wile Resham called a posse of armed men. Both sides have demanded apology from each other. The press had the opportunity to film the fight.

Police officer awarded in America
Sarerahe in the Nawa-e-Waqt wrote that a Pakistani was awarded a special prize in America for being an ideal officer. He was earlier a police officer in Pakistan but got no such prize. Pakistan should send its entire police force to America so that they improve in performance. Inside Pakistan, the performance of the police is abysmal. The question is: why are Pakistanis such good workers abroad but such poor workers inside Pakistan?

Don't let the NGOs in!
Ex-ISI chief Hameed Gul wrote in the Jang that NGOs linked to organisations in the West with political agendas should not be allowed to function in Azad Kashmir for reconstruction. On the other hand, 'ideological' NGOs alone should be allowed there. With regard to the work of the NGOs, Pakistan will also have to counteract the so-called Pakistani intellectuals working under external prompting.

Forward bloc leader and his past
Writing in the Jang, Chaudhry Fawwad Husain stated that the leader of the PML Forward Bloc Mr Riaz Pirzada began his career from Bahawalpur in 1985 when he lost his MNA seat but won the MPA seat. In 1988, he was in the Nawaz Sharif government but lost the election. He left Nawaz Sharif and joined the PPP but lost the 1990 election again. But in 1993, he won on the PPP ticket but he fell out with Ms Bhutto because she did not make him a minister and joined the Millet Party of Mr Farooq Leghari and finally landed with the PML now in power. He quarrelled with the PML leadership because he was not made minister and was greatly offended when his grouping lost the local bodies polls recently. After that, he has made a Forward Bloc challenging Chaudhry Shujaat Husain, accusing his family of dynastic rule.

Allah is angry!
Reported in Khabrain, the clerics at the Tablighi Jamaat gathering in Raiwind said that Allah was angry with Muslims and that was why he had killed 73,000 in the earthquake. This was because the mosques were empty in the country and Muslims were becoming westernised and strangers to their religion. Muslims were relying on sabbab (cause) rather than Rabb (God). Reports complained that no sanitary system was provided for the gathering and people falling ill were not looked after. One thief collected 100 cell phones for recharging but ran away with them. On the last day, the congregation shed tears and mourned the fact that kafirs were dominant over Muslims because the Muslims had turned away from Islam.

Jinns burn tree near Data Darbar
According to Khabrain, a tree near Data Darbar, Lahore, was set alight every year for the past 25 years after the festival of Eid. While the tree burns, people gather around it and are dumbstruck. They resort to praying and asking Allah to forgive their sins and forgive them for forgetting Islam. Eyewitnesses said that the fire was lit by jinns but the tree miraculously survived. Every year, hundreds of people gather to see the spectacle.

The scarf in France
Columnist Ataur Rehman in the Nawa-e-Waqt reproduced the letter of Mirza Imran Beg, who had disagreed with him over the issue of the scarf in France. Writing from France, Mr Beg stated that France had banned all religious markers in schools so that the children could grow up without hating each other for being different. Even the Sikhs are not allowed to wear the turban in schools and the Christians could not wear the cross in school. No one minded this and no one agitated in France as violently as the Muslims did. Ataur Rehman linked the scarf issue to the recent unrest in France.

Bal Thakeray's divine punishment
Sarerahe in the Nawa-e-Waqt wrote that the most fanatical anti-Muslim Hindu leader of India, Bal Thakeray, was punished when his granddaughter Neha Thakeray married a significantly named Muslim doctor of Mumbai, Dr Muhammad Nabi. The Abu Jehel of India, Bal Thakeray, stood humbled before the ruins of his Somnath at last.

Laloo in trouble
According to the Jang, after losing in elections Bihar politician Laloo Prashad Yadav was in trouble because he had to vacate the house from where his wife Rabri Devi was ruling the state. He was at a loss to solve the problem of his cattle which were sustained by the official residence. He had nine hundred heads of cattle in addition to his own nine children.

Urdu Maqtadara closed down
According to the daily Pakistan, the Urdu Maqtadara (authority), opened some years ago with the task of making Urdu popular in the country and helping towards its enforcement, was shut down in the country because of paucity of funds. Around 500 employees were rendered jobless after the closure. It had ten offices in the four provinces but not much work was being done because the funds had dried up.

Qadianis burnt Sangla Hill churches!
According to the Nawa-e-Waqt, World Pasban Khatm-e-Nabuwwat organised a protest meeting in Sangla Hill, Lahore and Hafizabad, condemning police action against Muslims in Sangla Hill. The organisation claimed that Sangla Hill churches were destroyed by Qadianis and Jews and not Muslims, as alleged by local Christians. In Sangla Hill, mosque loud speakers condemned the Christians who had desecrated the Quran and appealed that a judicial commission be asked to inquire into it. Majlis Tahaffuz Khatm-e-Nabuwwat in Chiniot condemned the Qadianis for committing atrocities against Muslim ladies. They had earlier got a 'Qadiani petrol pump' banned in Chiniot and now wanted Section 144 lifted from the city so that action against Qadianis could be taken. According to Khabrain, the Bishop of Canterbury called on the chief minister of Punjab the same day.

Ayub Khan and his stengun
Writing in the Jang, historian Dr Safdar Mehmood stated that Pakistan's governor-general Ghulam Ahmad was in the habit of abusing everyone. He once called the incumbent prime minister Bogra from East Pakistan and abused him roundly in Punjabi. He was afflicted with a disease that had given him a speech defect which rendered the curses even more grotesque. Once he called Chaudhry Muhammad Ali who then told the story that as Ghulam Ahmad abused everyone, the army chief Ayub Khan was standing behind a curtain with a stengun in his hand, a proof that Ghulam Ahmad was being abusive because the army was behind him.

Abu Salem and Daud Ibrahim
Writing in Khabrain, Arshad Wirk stated that underworld don Abu Salem who confessed to having done the 1993 bombings in Mumbai had been surrendered to India by Portugal, where he was living on a Pakistani passport. The plot to avenge Babri Mosque was hatched in Dubai between Abu Salem and Daud Ibrahim. Others present were Anees Ibrahim, Muhammad Dossa and Mustafa Dossa. Indian actor Sanjay Dutt was also said to have met Abu Salem in Dubai. He said his relationship with Daud Ibrahim was spoiled by another underworld hood, Chchota Shakeel.

Population of Islamic utopia
The daily Jang published an article by Dr Hamidullah saying that the population of Madina was 10,000 when Prophet Muhammad (pbuh) entered it. Half of this population was Jewish while the rest were the ten tribes of Aws and Khazraj. They were squared off into two fighting factions. The Muslims, including those who came with the Prophet (pbuh), were a few hundred. The population of Madina was made into one nation and thus a utopia was created.

Sarfraz Naeemi on Sangla Hill Christians
The daily Pakistan reported that Maulana Dr Sarfraz Naeemi, secretary general of Tanzimat Madaris Dinia, had declared that the government had paid scant attention to the desecration of the Quran but was rounding up the 88 Muslim citizens of Sangla Hill on the fake charges of destroying the Christian churches. He declared that the Christian clergy had set the churches on fire after the desecration incident and should be put behind bars and not allowed to leave the country. He warned that he was taking a procession to Sangla Hill to get the Muslims released from jail. He protested against religion minister Ijazul Haq's statement that the Muslims had destroyed the churches. He said that the Quran library was burnt by the Christian clergy with the help of a special incendiary powder first used by Christians in Shantinagar in 1997.
Posted by: john || 12/31/2005 11:13 || Comments || Link || E-Mail|| [6501 views] Top|| File under:
Bangalore attackers were LeT trained, planned to fight in Iraq
Two Hyderabadi youth who were allegedly trained by Lashkar-e-Tayyeba (LeT) in Pakistan and sneaked back into India a few weeks ago have become prime suspects in the terrorist attack on the Indian Institute of Science (IISc) in Bangalore on Wednesday.

Though the intelligence agencies have no definite clues whether the Hyderabadis were the IISc assailants, intercepts of LeT communications and interrogation of some suspects already in police custody indicate that that is a possibility, top police sources here told The Times of India on Friday.

Further, Karnataka director-general of police B S Sial said in Bangalore on Friday that detectives are questioning suspects for any links to the IISc attack.

The two young men--identified as Mohammad Nazeer and Nazi, residents of Malakpet in the Old City of Hyderabad--left the city some six months ago.

They initially went to Saudi Arabia, apparently under the guidance of Abu Hamza and Bilal, both LeT operatives with Hyderabad origins. From Saudi Arabia, the two men were taken to Pakistan and given training in handling weapons.

They were supposed to be sent on a mission to Iraq, but their handlers in Pakistan changed plans and sent them to India.

Top police sources in Hyderabad confirmed that both Nazeer and Nazi sneaked into the country, and were tasked with carrying out some 'surprise' operations.

"We knew for sure that the two are in India and were acting at the behest of a new LeT module active in the south. We were yet to decipher what is on their agenda and who their target was," a senior police officer told The Times of India.

The possibility of the two young men having participated in the IISc shootout is not being ruled out, for the LeT's new south India module became active only a month ago. Both Nazeer and Nazi were armed to the teeth, the sources said.

Though the Hyderabad police tried to secure photographs of the two men, they reportedly met with resistance from their families who said the two men had gone to Saudi Arabia for 'employment' and that they did not have their photos.

Following the information on Nazeer and Nazi, the police apparatus here has further decided to turn the city into a virtual fortress for the series of events next month.

The threat to the city was taken up in Friday's state cabinet meeting. The ministers summoned DGP Swaranjit Sen for a briefing on the security arrangements.

Meanwhile, reflecting the gravity of the situation, national security adviser M K Narayanan arrived in Hyderabad on Friday morning to take stock of the security arrangements being made for VVIPs.
Posted by: Dan Darling || 12/31/2005 00:27 || Comments || Link || E-Mail|| [6477 views] Top|| File under:
2 FC men killed in Khuzdar
Two paramilitary forces ersonnel were ambushed and killed by unidentified motorcyclists in Khuzdar city on Friday. A Frontier Corps (FC) spokesman said the two men were on their way to Khuzdar city from their camp when two motorcyclists shot at them near the main shopping centre.

Also, paramilitary forces and a local Dera Bugti tribe used heavy weaponry against each other during a gunbattle. Nawab Akbar Bugti claimed that more than 20 people had been injured. Police said the gunbattle started around 11:15am and had still not stopped. Jamhoori Watan Party President Nawab Akbar Bugti said that FC personnel started the gunbattle "without any reason" and around 20 people had been injured. He said the situation in Kohlu was normal and the FC operation had been intensified in Dera Bugti to suppress the Baloch people.

Asked about negotiations with the government, Bugti said that parleys had started with mortars, which were still being heard. An FC spokesman said that Bugti tribesmen had attacked an FC checkpoint and security forces were repelling the attack. But JWP General Secretary Agha Shahid Bugti said the checkpoint in question was situated 70 kilometres to the south, and FC personnel were firing in civilian areas here. The JWP will protest in front of the Quetta Press Club today (Saturday), he added. MPA Balach Marri said that security forces indiscriminately shelled Kahan and other areas of Kohlu. He said that the paramilitary operation aimed to displace residents and capture the area.
Posted by: Fred || 12/31/2005 00:00 || Comments || Link || E-Mail|| [6475 views] Top|| File under:
Miscreants kill 3 Pak Punjabis in Balochistan
As many as three persons hailing from Punjab have been shot dead, apparently in a target-killing move, by some miscreants near Mach town in Balochistan after being singled out from passengers of a Rahim Yar Khan-bound bus coming from Quetta, security sources told The Nation Wednesday. "The sad incident took place on December 26 night when a group of people believed to be from Marri tribe stopped the bus at Dhadr near Mach," IGP, Balochistan, Chaudhry Yaqoob, confirmed the target killing.

According to him, the killers on gun point asked all the passengers of the bus (Marri Coach) to come down and identify their names and places of origin, the Balochistan police boss said. The three passengers who identified themselves as hailing from Punjab were gunned down on the spot by the miscreants, he said.


"Where yew from, stranger?"
"Punjab."
[BANG!] [thump]
"Now, how 'bout YEW, stranger? Where YEW from?"
"Um, .. Brooklyn."

The killers, Chaudhry Yaqoob viewed, came down from the hills where a number of training camps of miscreants are currently operative. The killings took place on the eve of strike call extended by a political alliance of Baloch nationalist parties against the continued operation against the miscreants.


That must make sense to someone ...

One of the deceased has been identified as Zafar Iqbal son of Malik Allah Wasaya, from Layyah, a security official informed. His body has been handed over to his brother while the two others have been placed in Bolan Medical College for identification, he said.

In a similar incident in October, some elements had stopped a bus near Gwadar at M-8 Highway and shot dead one Munawar after he told the outlaws that he was a Punjabi. The IGP Balochistan said these acts of violence are part of the violent anti-settlers drive in the province despite the fact that two-third of Baloch population itself is settled outside the province.
Posted by: Croper Flinens1414 || 12/31/2005 00:00 || Comments || Link || E-Mail|| [6477 views] Top|| File under:
Iraq
5 dead in bombing of Sunni political party
Five people were killed when their car was hit by a roadside bomb outside the local offices of one of Iraq's main Sunni Arab political parties today, police said.

Another two were wounded in the blast close to the Iraqi Islamic Party headquarters in Khalis, a violent town roughly 60 km north of Baghdad.

Police said the attack appeared to target members of the party, which is the mainstay of a Sunni coalition that took part in this month's parliamentary election.

The mixed Sunni and Shi'ite area in the west of Diyala province has seen heightened levels of violence in recent months, much of it claimed by al Qaeda and similar groups.
Posted by: Dan Darling || 12/31/2005 13:06 || Comments || Link || E-Mail|| [6476 views] Top|| File under:
Israel-Palestine-Jordan
Gaza crossing reopens after standoff
The Gaza Strip's border with Egypt has reopened after the Palestinian Authority negotiated an end to an armed blockade by policemen angered at the death of a colleague in a clan clash. A spokesman for European Union security monitors at the main border crossing of Rafah said operations would resume at 3.15pm (1315 GMT). The monitors had been temporarily withdrawn shortly after the standoff began on Friday morning. Gazan policemen incensed at the death of a fellow officer in a clan clash had blockaded the border with Egypt, prompting European Union monitors to withdraw in a fresh blow to the Palestinian Authority's efforts to curb chaos.

Already busy searching for three Britons abducted nearby on Wednesday, officials scrambled to defuse the standoff at the Rafah terminal, whose opening last month was hailed as a step to make the Gaza Strip a testing ground for Palestinian statehood. Witnesses said policemen, backed by armed men from the ruling Fatah faction led by Mahmoud Abbas, the Palestinian president, prevented vehicles from reaching the Rafah crossing. They fanned out in the terminal, forcibly ejecting would-be travellers.

The policemen were angered by the death of a fellow officer in a clash with a Gaza clan on Thursday, the witnesses said. Al-Aqsa Martyrs Brigades, an armed group aligned to the Fatah, called on Abbas to sack Nasser Youssef, the interior minister, and Ala Hosni, the police chief, accusing them of failing to rein in Gaza chaos. "Know that we will take decisive measures. The first step has been closing the Rafah crossing," the group said in a statement that was also signed by several policemen.
Posted by: Fred || 12/31/2005 00:00 || Comments || Link || E-Mail|| [6476 views] Top|| File under:
Southeast Asia
Death toll rises in boom at Palu pork purveyors
The casualty from Saturday morning's blast outside a shop selling pork rose to seven deaths and 47 injured, according to police. Two of the fatal casualties have been identified as the couple who ran the kiosk: Yopi and Memei , both in their 40s. Another casualty was identified as Yackolina Timang. Witnesses said the bomb exploded inside the kiosk which was crowded with Christians shopping for the New Year's dinner.

"If the blast had occurred one hour later, there would have been more casualties because that would have been the peak of the shopping time," Effendi, one of the shoppers said. He was queuing outside the kiosk when the bomb exploded.

The kiosk is located in front of a house that is used as the place to slaughter pigs. Opposite the kiosk is the Bethel Church. Police have cordoned off the area while conducting their investigation.
Posted by: Dan Darling || 12/31/2005 00:24 || Comments || Link || E-Mail|| [6512 views] Top|| File under:
Syria-Lebanon-Iran
2006 Iranian budget allocates cash to thwarting American plots
The Iranian government will set aside funds in its next annual budget to prevent what it says are "American plots" against the Islamic Republic and "foreign interference" in the country's internal affairs, the office of president Mahmoud Ahmadinejad has said. The budget will be introduced at the start of the new financial year on 21 March, 2006. The presidential office's statement did not say how much money would be allocated to the two initiatives.

Instead it also said that Iran would "assist all those citizens who decide to sue the United States government, "in particular victims of the chemical bombs used by the Iraqis" - a reference to bombs used by Saddam Hussein's military during the eight-year-long Iran-Iraq war.

Iran has repeatedly accused the United States, Germany, the Netherlands and Britain of supplying Saddam with chemicals used in the manufacture of those bombs.
Posted by: Dan Darling || 12/31/2005 14:25 || Comments || Link || E-Mail|| [6487 views] Top|| File under:
Lebanese soldiers dismantle rockets aimed at Israel
Army engineers in south Lebanon dismantled two rockets mounted for firing at Israel on Friday, a senior military official said of a move that suggested Lebanon was exerting greater control over its border area.


or for show?


The army was investigating who owned the rockets and had searched the area for more, the official told The Associated Press, speaking on condition of anonymity because he was not authorized to talk to the media.


"there were no name tags or return addresses on them. We will investigate further. See if anyone's posted 'LOST' flyers for rockets"


"The two rockets were found in an orchard in the border town of Naqoura," the official said.

The incident came three days after Lebanese-based guerrillas fired rockets into northern Israel, causing damage to the town of Kiryat Shmona but no casualties. In a rare rebuke, Lebanon's Prime Minister Fuad Saniora condemned the rocket attack and said his government would catch the perpetrators to make sure it did not happen again.


"unless if they're armed..."


Israel blamed Wednesday's attack on a militant pro-Syrian Palestinian group and retaliated with air strikes early Wednesday against the group's base outside Beirut, Israel's deepest strike into Lebanon in 18 months.

The Iraqi-based terror group, al-Qaida in Iraq, claimed Thursday that it had fired the rockets. The claim was made in a posting on an Islamic Internet forum that could not be independently verified.

Also Friday, two IAF jets flew over Beirut and the targeted PFLP-GC base at Na'ameh, five miles south of the Lebanese capital, the official National News Agency reported.
The jets also flew over a PFLP-GC base in Sultan Ya'acoub, a village about 3 miles from the Syrian border, security officials said.

Another two Israeli jets flew presumed reconnaissance flights over the southern Lebanese cities of Tyre and Sidon, drawing anti-aircraft fire from Lebanese army guns, the army said in a statement.


"remember us?"
Posted by: Frank G || 12/31/2005 00:00 || Comments || Link || E-Mail|| [6495 views] Top|| File under:
Who's in the News
52
[untagged]
Bookmark
E-Mail Me
The Classics
The O Club
Rantburg Store
The Bloids
The Never-ending Story
Thugburg
Gulf War I
The Way We Were
Bio
Merry-Go-Blog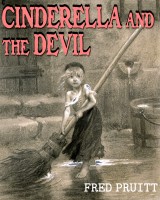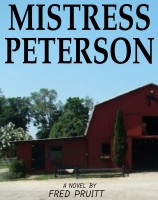 On Sale now!


A multi-volume chronology and reference guide set detailing three years of the Mexican Drug War between 2010 and 2012.

Rantburg.com and borderlandbeat.com correspondent and author Chris Covert presents his first non-fiction work detailing the drug and gang related violence in Mexico.

Chris gives us Mexican press dispatches of drug and gang war violence over three years, presented in a multi volume set intended to chronicle the death, violence and mayhem which has dominated Mexico for six years.
Click here for more information


Meet the Mods
In no particular order...


Steve White
Seafarious
Pappy
lotp
Scooter McGruder
john frum
tu3031
badanov
sherry
ryuge
GolfBravoUSMC
Bright Pebbles
trailing wife
Gloria
Fred
Besoeker
Glenmore
Frank G
3dc
Skidmark
Alaska Paul



Better than the average link...



Rantburg was assembled from recycled algorithms in the United States of America. No trees were destroyed in the production of this weblog. We did hurt some, though. Sorry.
44.200.137.63

Help keep the Burg running! Paypal: