Africa North
27 Students detained in Al-Azhar clashes
[Al Ahram] Security forces have locked away
Drop the rosco, Muggsy, or you're one with the ages!
27 Al-Azhar University students belonging to the

Moslem Brüderbund

involved in unrest during the exams that started on Saturday.

Preliminary investigations charges them with rioting, chaos, violations against security forces, destruction of public property and resisting arrest. Troops tossed in the clink
Continued on Page 49
Posted by: Fred || 12/30/2013 00:00 || Comments || Link || E-Mail|| [331 views] Top|| File under: Arab Spring
Explosive device found and defused near school in North Sinai
[Al Ahram] Security forces in Egypt's North Sinai discovered an explosive placed near the Al-Zakhrafia school in the city of Al-Arish on Sunday.

A security source said that they were informed of the presence of "a strange device in the vicinity of the school," which was later defused and taken to a safe place for disposal, the state-owned news agency MENA reported.

Egypt has witnessed three

kaboom

s on the course of the past week.

A bomb rocked the Security Directorate building in the Nile Delta city of Mansoura on Tuesday, killing 16 people and injuring more than 135.

On Sunday, four soldiers

were maimed

in an

kaboom

near the Sharqiya Governorate's Military Intelligence Headquarters, while on Thursday a smaller

kaboom

near a public bus in eastern Cairo's Nasr City injured five people.

Explosives experts also defused a bomb near the Nasr City

kaboom

site, which reportedly targeted security forces expected to rush to the scene following the blast.

On Saturday, the discovery of a dummy bomb in Alexandria University caused a stir on campus among students and professors. Experts who examined the bomb found it to be devoid of

kaboom

.

Militant attacks have spiked since the July ouster of Islamist president Mohammed Morsi
...the former president of Egypt. A proponent of the One Man, One Vote, One Time principle, Morsi won election after the deposal of Hosni Mubarak and jumped to the conclusion it was his turn to be dictator...
. While initially centred in Egypt's restive Sinai Peninsula, the attacks have recently extended to additional governorates.

Posted by: Fred || 12/30/2013 00:00 || Comments || Link || E-Mail|| [286 views] Top|| File under: Arab Spring
Foreign Ministry seized in Zeidan ouster call
[Libya Herald] A group of protestors calling themselves the "Honourable People of Libya" has today seized the Foreign Ministry building demanding that the General National Congress pass a vote of no confidence in prime minister Ali Zeidan.

The protestors have give the Congress three days to act on their demands, which also include a call for tough measures to reopen oil ports and the full implementation of Law 27 and 53, requiring the removal of all armed militias from Tripoli


...a confusing city, one end of which is located in Lebanon and the other end of which is the capital of Libya. Its chief distinction is being mentioned in the Marine Hymn...


and other Libyan towns and cities. They are also bemoaning the continued violence in the east of the country, particularly Benghazi, which they say the government has proved itself powerless to stop.

Further grievances include the failure of the authorities to publish the results of any investigation into the murders of former and serving police and military personnel in Benghazi. The group also said that it was unhappy with the re-investigation of the Lockerbie bombing and feared that it would lead to the further "blackmail" of Libya.

It is not clear how many people are occupying the foreign ministry. The protestors have refused to speak to the media. However a small delegation came outside the ministry gates to read a statement setting out their demands. They then withdraw inside the compound. It is not believed that the occupiers are armed.

Reports that the Prime Minister's office had also been blockaded were denied to the Libya Herald by Zeidan's media office, who said that the information haad come "from a fake FaceBook page". There are unconfirmed claims that the Post Office in Zawia Street and the Ministry of Justice have also been occupied by protestors.
Posted by: Fred || 12/30/2013 00:00 || Comments || Link || E-Mail|| [246 views] Top|| File under: Arab Spring
More murderous attacks in Benghazi
[Libya Herald] Two army officers, one of them retired


... and I take personal exception to that practice...


were murdered today in Benghazi and two other soldiers seriously

maimed

,

The retired senior security officer was killed in a drive-by shooting and a Lieutenant Colonel on the teaching staff at the city's university was murdered in a hail of bullets in the Hay Assalam district.

Col. Muftah Hamid Najam, had worked in an external security unit and recently retired. He was killed with a single shot to the head by gunman travelling in a vehicle, which then sped away. A

front man

at Al-Jalaa hospital, Fadia Al-Bargati told the Libya Herald that Najam was dead when he was brought to the emergency unit.

Lt-Col Ahmed Ammami, a lecturer at Benghazi University was murdered in a hail of bullets in the Hay Assalam district of the city. The attack also injured his assistant Ayad Abdul-Salam Shukri.

In addition, there was an attack on a special forces solider, Youssif Mohammed Youssik Al-Shikhi this evening in front of his house in the Bouatni area of the city. Shikhi is now being treated in the Benghazi Medical Centre, where his condition was described as "unstable".

Meanwhile a badly decomposed body was today discovered in the Hawari area. There is informed speculation that the corpse could be that of 65 year-old Haji Attiya Al-Naaili, the father of senior Saiqa brigade office Salem Al-Naaili.

The father was kidnapped in November. His head was discovered not far from his son's house in Salem on 17 December. The body found today has been taken the the Benghazi Medical Centre for forensic tests.
Posted by: Fred || 12/30/2013 00:00 || Comments || Link || E-Mail|| [253 views] Top|| File under: Arab Spring
Three injured in Military Intelligence bombing with no fatalities
[Egypt Independent] Health Ministry spokesperson Ahmed Kamel said no casualties occurred in a bombing of the Military Intelligence building in Ismailia on Sunday.

"A civilian and two conscripts were slightly

maimed

," he said. "We will fly them to Cairo by plane if necessary."

Since the bombing in Mansoura, which killed 16 people and

maimed

over 100, Egypt has been gripped by bomb scares. Another bomb went off in Nasr City on the women's campus of Al-Azhar University on Tuesday, injurying five. Other bombs have since been diffused throughout Cairo in multiple locations.
Posted by: Fred || 12/30/2013 00:00 || Comments || Link || E-Mail|| [262 views] Top|| File under: Arab Spring
Brüderbund students storm Cairo University faculty to delay exams
[Egypt Independent]

Moslem Brüderbund

students at Cairo University stormed the Faculty of Dar Al-Olum on Sunday in an attempt to stop final exams.

The students marched across the floors of the premises carrying drums and chanting slogans against the military and Interior Ministry. Security personnel of the faculty withdrew in order not to clash with them.

Students also smashed surveillance cameras of the Faculty of Monuments burnt photos of Defense Minister Abdel Fattah al-Sisi during the march.
Posted by: Fred || 12/30/2013 00:00 || Comments || Link || E-Mail|| [433 views] Top|| File under: Arab Spring
Africa Subsaharan
Boko Haram: 12 killed as gunmen attack Tashan Alede, Kwajjafa villages in Borno
[DAILYPOST.NG] Suspected Islamic

bad boy

s, Boko Haram
... not to be confused with Procol Harum, Harum Scarum, possibly to be confused with Helter Skelter. The Nigerian version of al-Qaeda and the Taliban rolled together and flavored with a smigeon of distinctly Subsaharan ignorance and brutality...
, have attacked Tashan Alede and Kwajjafa villages of Hawul Local Government Area of Borno State, DailyPost has learnt.

According to the reports, the attack in Tashan Alede on Saturday at about 11:00 pm, led to the killing of 8 persons at a wedding reception, while the attack in Kwajjafa today, Sunday, claimed 4 persons.

DailyPost gathered that there were earlier reports that the Islamic

snuffies

were planning to attack Marama, Garkida, Shaffa, and Kwajjafa, which are all Christian dominated areas.

A resident of Kwajjafa, who spoke with our correspondent on the attack, said they were not surprised that the sect attacked Christian villages following a video massage released on Friday, by the purported sect leader, Abubakar Shekau, where he attacks on Maiduguri NAF Base, Kur Mohammed Barracks in Bama.

It will be recalled that in that video, the sect leader said they were the warriors of Islam and were waging a religious war on Nigeria's President
Goodluck Jonathan


... 14th President of Nigeria. He was Governor of Bayelsa State from 9 December 2005 to 28 May 2007, and was sworn in as Vice President on 29 May 2007. Jonathan is a member of the ruling People's Democratic Party (PDP). He is a lover of nifty hats, which makes him easily recognizable unless someone else in the room is wearing a neat chapeau...


and on Christians.

For now, there is no official reports from the 7 Division Nigerian Army or the Police on the attack, but indigenes of Kwajjafa and Tashan Alede villages, who lost one relation or other were being prayed for in churches in Maiduguri as they traveled back home to the village to bury the victims.

Posted by: Fred || 12/30/2013 00:00 || Comments || Link || E-Mail|| [256 views] Top|| File under: Boko Haram
Arabia
Yemen Court Condemns Qaida Suspect to Death
[An Nahar] A Sanaa court on Sunday sentenced to death a Yemeni Al-Qaeda suspect for his role in a deadly attack on a security headquarters in Aden in 2011, an official said.

Al-Qaeda in the Arabian Peninsula, a franchise of the global jihadist network, is active in Yemen and is seen by the United States as its most dangerous branch.

The court convicted Ahmad Kadiri Ahmad Turki of belonging to AQAP and setting up the cell that planned and launched the attack in the southern city, the judicial official said.

The June 2011 attack killed nearly 20 members of the intelligence services in Aden, the terrorism court said.

The same court handed nine other suspects sentences of between two and 10 years in prison for belonging to Al-Qaeda and attempting to assassinate President Abdrabuh Mansur Hadi.

The prosecution said the group planted an

bomb

in Sanaa with the aim of blowing up Hadi's convoy as it drove past, but the bomb was discovered and defused by security forces.

The judiciary in Yemen has stepped up trials of Al-Qaeda suspects in recent months, handing 10 alleged members of the network sentences ranging from two to seven years in prison after convicting them in October of taking part in attacks.
Posted by: Fred || 12/30/2013 00:00 || Comments || Link || E-Mail|| [247 views] Top|| File under: al-Qaeda in Arabia
Bangladesh
Deadly Clashes Erupt after Ban on Bangladesh Protest March
[An Nahar] Police barred Bangladesh's opposition leader from leaving home Sunday to lead a banned march in protest at an upcoming election, as two people died in battles between her supporters and security forces.

Police fired water cannon and shotguns during

festivities

throughout the capital with hundreds of demonstrators, some of whom threw home-made bombs.

Scores of officers blocked
the loathesome Khaleda Zia
Three-term PM of Bangla, widow of deceased dictator Ziaur Rahman, head of the Bangla Nationalist Party, an apparent magnet for corruption ...
from leaving her home in an upscale neighborhood in Dhaka in her car for the march, fearing her presence would inflame unrest in the build-up to the January 5 election.

Zia, a two-time former premier, had been scheduled to address supporters converging in Dhaka for the march that she called to try to force Prime Minister the loathesome Sheikh Hasina

...Bangla dynastic politician and current Prime Minister of Bangladesh. She has been the President of the Bangla Awami League since the Lower Paleolithic. She is the eldest of five children of Sheikh Mujibur Rahman, the founding father of Bangla. Her party defeated the BNP-led Four-Party Alliance in the 2008 parliamentary elections. She has once before held the office, from 1996 to 2001, when she was defeated in a landslide. She and the head of the BNP, Khaleda Zia show such blind animosity toward each other that they are known as the Battling Begums..
to quit and halt the poll.

Zia, who is under de facto house arrest, harangued the rows of officers barricading her front gate, as she again urged her supporters to converge in the capital for the so-called "March of Democracy".

"You're supposed to be on the streets, why are you now in my gate? Don't touch me!" Zia told the officers, footage on private Channel 24 television showed.

"This government is illegal. Democracy is now dead," she told

news hound

s gathered at her house.

The march is the latest tactic by the main opposition Bangladesh Nationalist Party (BNP) and its allies in a campaign to force Hasina to quit and make way for a neutral caretaker government to oversee the polls.

Police battled protesters who tried to gather at the opposition's headquarters, the national press club and other places throughout Dhaka.

In the Rampura neighborhood, officers fired shotguns at more than 200 bomb-throwing demonstrators in

festivities

that left one person dead. A security guard at Dhaka's Kamalapur Railway Station was killed by a small bomb thrown by protesters,

a police brass hat

said.

"We fired shotguns to disperse the protesters who went kaboom! dozens of small bombs (in Rampura)," assistant police commissioner Nur Alam Siddiqui told AFP, adding that one protester later died in hospital.

Ruling party activists armed with sticks and rocks also attacked pro-opposition lawyers and demonstrators outside the country's top court and at the press club, an AFP photographer said.
Posted by: Fred || 12/30/2013 00:00 || Comments || Link || E-Mail|| [238 views] Top|| File under:
Caucasus/Russia/Central Asia
Reports: Second Blast In Russian City Kills 10 On Trolleybus
[Ynet] At least 10 people were killed when an

kaboom

destroyed

a trolleybus in the second deadly blast in the Russian city of Volgograd in two days, the Interfax news agency reported, citing law enforcement officials.

The

kaboom

came a day after a

jacket wallah

killed at least 17 people in the main railway station of the southern Russian city 40 days before Russia is to hold the Winter Olympics in the Black Sea resort city of Sochi.
Posted by: trailing wife || 12/30/2013 01:00 || Comments || Link || E-Mail|| [1190 views] Top|| File under:
Terror suspect killed in Dagestan
Security officers on Saturday killed a suspected terrorist militant in the Russian republic of Dagestan, the National Antiterrorism Committee (NAC) said.

The suspect was killed when he attempted to break out of a building where he was blocked during a special operation. He has been preliminarily identified as Islam Atiyev, born in 1990, a member of terrorist leader Doku Umarov's group that acted in the neighboring republic of Chechnya. Atiyev is believed to have made numerous attempts to kill law enforcers.
Posted by: ryuge || 12/30/2013 00:00 || Comments || Link || E-Mail|| [261 views] Top|| File under:
India-Pakistan
Minor girl severely injured in attack on polio team in Quetta
[DAWN] A polio


...Poliomyelitis is a disease caused by infection with the poliovirus. Between 1840 and the 1950s, polio was a worldwide epidemic. Since the development of polio vaccines the disease has been largely wiped out in the civilized world. However, since the vaccine is known to make Moslem pee-pees shrink and renders females sterile, bookish, and unsubmissive it is not widely used by the turban and automatic weapons set...


team administering vaccination to children in Pashtoonabad on Sunday, was attacked by

bully boy

s, injuring four people including a minor girl.

Police said

bully boyz

hurled a hand-held bomb at the polio team, which left a five-year-old girl and a lady health worker injured, besides two others.

The girl was quickly shifted to civil hospital Quetta for medical treatment.

The blast also damaged a portion of a mud-walled house in the area.

A polio campaign is under-way in Quetta and other parts of Balochistan


...the Pak province bordering Kandahar and Uruzgun provinces in Afghanistan and Sistan Baluchistan in Iran. Its native Baloch propulation is being displaced by Pashtuns and Punjabis and they aren't happy about it...


since the last four days in full swing.
Posted by: Fred || 12/30/2013 00:00 || Comments || Link || E-Mail|| [254 views] Top|| File under: TTP
Twelve people killed in separate incidents in Karachi
[DAWN] Twelve people including three members of Majlis-e-Wahdat-e-

Mohammedan

een (MWM) and four of a family were killed and two

maidens of tender years

were allegedly assaulted sexually in separate incidents in the city, DawnNews reported.

Firing on a taxi near Dalmia resulted in the death of three MWM workers and left another two injured. Two of

the dear departed

have been identified as Safdar Abbas and Aleem.

According to details, all men were residents of Hussain Hazara Goth and were returning to the colony after submitting their nomination papers for the local bodies elections when they were attacked by unidentified

gunnies

.

A middle aged couple and their two sons were killed in an attack in Mauripur's Custom Colony.

Muzzafar, his wife Shazia and sons Sameer and Imran were killed when

faceless myrmidons

entered the house and opened fire.

Muzaffar's daughter, 19 year old Muneeza was critically injured in the attack. Another daughter who survived the gun attack has said that she and her sister were also assaulted sexually.

A man was killed in Sindhi

Mohammedan

Society after unidentified culprits

shot up

a restaurant. In another incident, a policeman identified as Saad was killed near Gulshan Chowrangi.

In Pak Colony's Rexer Line Bridge, a body was found in a gunny bag. Two men were also killed in seperate attacks in Korangi 100 Quarter and Manghopir.

Posted by: Fred || 12/30/2013 00:00 || Comments || Link || E-Mail|| [232 views] Top|| File under:
N. Waziristan appears close to "full-blown conflict"
GUNS have fallen silent in Mirali -- a bustling town 35km to the east of North Waziristan's regional headquarters of Miramshah, but now with rows of burnt down and bombed shops and houses. A ceasefire has now been in effect. But the question is for how long. The military is edgy. For far too long, they say, they sat out there, taking casualties.

The sudden flare-up and military's fierce response to a suicide bombing at one of its main camps in Khajori on Dec 18 have shown that the situation in North Waziristan remains volatile, dangerously close to a full-blown conflict.

That the peace process would be illusive was known to all but what many people fail to understand is just how complex it would be, given the large number of militant groups with different agendas and goals.

Since September, the military says, a total of 67 improvised explosives devices were planted to harm them; 40 were neutralised, 27 exploded, resulting in deaths and injuries to about a hundred of their men. Since 2009, compared with other tribal regions, the casualty rate the military has suffered is the highest in North Waziristan and eleven times the casualties they have taken in South Waziristan. Patience has worn out.

"The question is for how long," asked one military officer. "It's better to go out and die fighting them than take casualties sitting inside our camps." The military, despite its furious response, says it is committed to the political leadership's plan to initiate peace dialogue with militants in Waziristan.

Commitment notwithstanding, no-one in the know is willing to put his bottom dollar on the success of the yet-to-start peace process. Such is the complexity of the situation. There are so many groups and with so varied objectives that no matter whom the government speaks to sue peace, any of the groups not happy with the process can light a match to burn down the entire process.

No-one seems to be in control in North Waziristan. Together with the military and the paramilitary, the political administration is confined to the fort in Miramshah. With curfew clamped, the military moves only on what is called the Road Opening Days, suffering roadside bombings and ambushes.

As for the militant groups, they are many. Government officials put the total number of local militant groups operating in North Waziristan, including the Haqqani network, at 43. Dattakhel-based Hafiz Gul Bahadar has the highest number of groups affiliated with him -- 15, followed by 10 independent groups. There are six TTP-affiliated groups. The Punjabi Taliban have four groups. In addition, there are 12 foreign militant groups, including Al Qaeda.

With a combined strength of roughly 11,000 fighting men, the Pakistani and foreign militant groups represent a formidable challenge, officials acknowledge.

This is what Prime Minister Nawaz Sharif and his pointman for the peace process in North Waziristan, Chaudhry Nisar, will have to grapple with: a plethora of militant groups ever keen to attack security forces and an increasingly edgy military. And they may not have much time at hand.

Given the enormity and complexity of the problem, the lack of trust between the militants and the state and prevalent scepticism within the civil-military establishment regarding success and sustainability of the proposed peace process, the path to peace, if and when taken, would not be easy.
Posted by: Pappy || 12/30/2013 00:00 || Comments || Link || E-Mail|| [385 views] Top|| File under:
Iraq
Gunmen Kill Four Anti-Qaida Fighters in Iraq
[An Nahar] Gunmen attacked an anti-Qaeda militia checkpoint west of the Iraqi capital on Sunday, killing at least four fighters, security and medical officials said.

The attack on a Sahwa militia checkpoint in the Abu Ghraib area also

maimed

at least three more fighters, the officials said.

The Sahwa are made up of Sunni Arab

rustics

who joined forces with the United States from late 2006, helping to bring about a significant reduction in violence.

They are frequently targeted by Sunni

Moslem

bad turban

s, who consider them traitors.

In Storied Baghdad


...located along the Tigris River, founded in the 8th century, home of the Abbasid Caliphate...


itself, a

roadside kaboom

went kaboom! in the Jihad area, killing at least two people and wounding six, officials said.

Posted by: Fred || 12/30/2013 00:00 || Comments || Link || E-Mail|| [245 views] Top|| File under: Islamic State of Iraq & the Levant
Israel-Palestine-Jordan
Israeli tanks wound 2 Palestinians in Gaza: Medics
[Al Ahram] Two Paleostinians in the

Gazoo

Strip were

maimed

Sunday by Israeli tank fire, medical sources said, less than a week after cross-border violence peaked with deaths on both sides.

Ashraf al-Qudra, a

front man

for the emergency services in the Islamist

Hamas, always the voice of sweet reason,

-run enclave, told AFP two men were in "moderate condition" after being hit by tank fire "in an open area" east of Al-Maghazi refugee camp in central

Gazoo

.

A

front man

for the Israeli army told AFP they were not familiar with such an incident.
Continued on Page 49
Posted by: Fred || 12/30/2013 00:00 || Comments || Link || E-Mail|| [372 views] Top|| File under: Hamas
Syria-Lebanon-Iran
ISF Commandos Evacuate Qabbani from al-Khasheqji Mosque as Uproar Erupts over His Arrival
[An Nahar] Members of the ISF Intelligence Bureau's Strike Force on Sunday managed to evacuate Grand Mufti Sheikh Mohammed Rashid Qabbani from the al-Khasheqji Mosque after a number of young men erupted in anger over his arrival to take part in the funeral of Mohammed al-Chaar, a 16-year-old teenager who was killed in the

kaboom

that targeted ex-minister Mohammed Shatah.

A major commotion broke out inside and outside the mosque as protesters shouted angry slogans in scenes broadcast live by local TV stations.

Security forces carried out several fake evacuations in a bid to divert the attention of the protesters before they managed to secure the safe exit of the mufti in a military armored personnel carrier, amid strict security measures in the area.

Media reports said a Mustaqbal


... the Future Movement, political party led by Saad Hariri...


newspaper photographer was injured in the stampede outside the mosque and security forces transferred him to hospital.

"Calm has returned to the vicinity of the al-Khasheqji Mosque and some security forces have started to leave," MTV reported later.

"A number of young men protested the presence of the mufti ... and Sheikh Ahmed al-Omar led the prayer for the dead," state-run National News Agency reported earlier on Sunday.

LBCI television said a number of Mustaqbal Movement MPs entered the mosque to persuade the mufti not to lead the prayer and he accepted.

"Young men have gathered outside to express their anger over his presence," trapping the mufti inside for several hours, LBCI said.

In an earlier interview with LBCI, Jamaa Islamiya official in Beirut Rabih Dandashi said: "We contacted the commander of Beirut Police and we're trying to reach a solution to secure the safe exit of the mufti."

"It is unacceptable to assault the mufti and Mustaqbal MPs are inside trying to calm down the young men," said Dandashi.

"We are in charge of the logistics of the funeral and had the mufti sensed the delicacy of the situation, we would've advised him not to come," he noted.

Meanwhile,


...back at the barn, a little lightbulb figuratively appeared over Bossy's head...


Dar al-Fatwa sources told al-Jadeed television that they hold the defense ministry responsible for the safety of the mufti.

The funeral was attended by several Beirut figures, officials, popular delegations and the slain teenager's family and friends.

Chaar was then laid to rest at the nearby Martyrs Cemetery.

The 16-year-old died Saturday of wounds incurred in the Starco

kaboom

. A picture of him and three friends taken moments before the

kaboom

has gone viral on social networking websites.

The booby-trapped, golden Honda CRV used in the attack appears behind the teenagers in the picture.

The

kaboom

took place on Friday morning in downtown Beirut, leaving Shatah, his bodyguard and six other people dead.

Posted by: Fred || 12/30/2013 00:00 || Comments || Link || E-Mail|| [276 views] Top|| File under: Salafists
Israel hits back after rockets fired from Lebanon
[Egypt Independent] The Israeli military fired a barrage of shells into southern

Leb

in retaliation after two Katyusha-style rockets crashed into an open field on Sunday, officials and reports said.

The attacks struck uninhabited areas of both Israel and

Leb

without causing any casualties or damage, officials on both sides said.

"About 20 shells from Israeli territory have struck the border region of Arqub after the launch of rockets against Israel this morning," a Lebanese security official told AFP.

The Israeli shelling came in response to two Katyusha-style rockets fired from

Leb

that struck an open field west of the town of Kyriat Shmona, Israeli military radio reported.

"The Israeli artillery responded to rocket attacks from

Leb

against Israel that left no victims, targeting the area where these projectiles were fired from," an Israeli army

front man

told AFP.

Tension has spiked on the border between the two countries since Lebanese troops

bumped off

an Israeli soldier driving near the frontier on December 16.

Israel's border with

Leb

has been largely quiet since the 2006 war with the Shiite movement Hezbollah.

The last time a soldier was killed there was in August 2010, when two Lebanese soldiers and a journalist also died.

In August, four Israeli soldiers were

maimed

by an

kaboom

some 400 metres (yards) inside Lebanese territory, in a blast claimed by Hezbollah.

Last week, Hezbollah said one of its top leaders was killed near Beirut and blamed Israel for his murder -- a charge denied by Israel, which warned against any retaliation.

UNIFIL troops were deployed along the border following the 34-day war in 2006 which killed some 1,200 people in

Leb

, mostly civilians, and 160 Israelis, mostly soldiers.
Posted by: Fred || 12/30/2013 00:00 || Comments || Link || E-Mail|| [271 views] Top|| File under:
Shells, Rockets from Syria Hit Arsal's Outskirts
[An Nahar] Artillery and rocket shelling from the Syrian side of the border on Sunday targeted the Bekaa town of Arsal.

"Khirbet Daoud, which lies in the Eastern Mountain Range in an area adjacent to the barren mountains of the town of Arsal, came under artillery and rocket shelling,"

Leb

's National News Agency reported.

Lebanese "security forces cannot reach the area, which is disputed" between

Leb

and Syria, the agency added.

It did not report any casualties from the bombardment.

LBCI television said eight rockets fired from Syria landed in the area.
Posted by: Fred || 12/30/2013 00:00 || Comments || Link || E-Mail|| [227 views] Top|| File under: Govt of Syria
Nine RPGs Found in Majdelyoun East of Sidon
[An Nahar] Nine unarmed rocket-propelled grenades were found at noon Sunday on the side of the new highway that links the southern city of Sidon to Jezzine, state-run National News Agency reported.

The RPGs were discovered "in the outskirts of the town of Majdelyoun, east of Sidon," NNA said.

At once, an army force encircled the location as a military expert examined the shells, which were taken to an army barracks in Sidon, the agency added.

Earlier on Sunday, two missiles fired from southern

Leb

went kaboom! in northern Israel, prompting the Israeli military to hit back with artillery shells.
Posted by: Fred || 12/30/2013 00:00 || Comments || Link || E-Mail|| [273 views] Top|| File under: al-Qaeda in the Levant
19 Syria Rebels Killed in Fight for Air Base
[An Nahar] At least 19 rebels were killed in eastern Syria on Sunday in

festivities

for control of Deir Ezzor military air base, the Syrian Observatory for Human Rights said.

"The toll from the fighting is 19

deaders

," said the

Britannia

-based monitor which relies on a network of activists and medics on the ground for its reports.

The watchdog said there has been fierce fighting for the base for three days between rebels and regime troops backed by National Defense Force auxiliaries.

Observatory chief Rami Abdel Rahman said the rebels have succeeded in taking control of part of Al-Jafra village, a few hundred meters (yards) from the airport.

Residents of the village support the regime of
Hereditary President-for-Life Bashir Pencilneck al-Assad


Despoiler of Deraa...


, he said.
Posted by: Fred || 12/30/2013 00:00 || Comments || Link || E-Mail|| [261 views] Top|| File under: Govt of Syria
Who's in the News
30
[untagged]
11
Arab Spring
8
Govt of Pakistan
4
Govt of Syria
2
Hezbollah
2
Islamic State of Iraq & the Levant
2
Salafists
2
Boko Haram
1
Hamas
1
Palestinian Authority
1
al-Qaeda in the Levant
1
TTP
1
al-Qaeda in Arabia
1
Fatah
1
Govt of Iran
1
al-Qaeda
Bookmark
E-Mail Me
The Classics
The O Club
Rantburg Store
The Bloids
The Never-ending Story
Thugburg
Gulf War I
The Way We Were
Bio
Merry-Go-Blog
Hair Through the Ages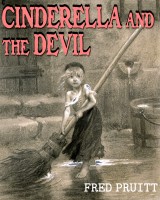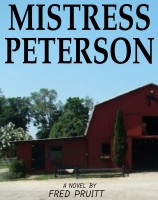 On Sale now!


A multi-volume chronology and reference guide set detailing three years of the Mexican Drug War between 2010 and 2012.

Rantburg.com and borderlandbeat.com correspondent and author Chris Covert presents his first non-fiction work detailing the drug and gang related violence in Mexico.

Chris gives us Mexican press dispatches of drug and gang war violence over three years, presented in a multi volume set intended to chronicle the death, violence and mayhem which has dominated Mexico for six years.
Click here for more information


Meet the Mods
In no particular order...


Steve White
Seafarious
Pappy
lotp
Scooter McGruder
john frum
tu3031
badanov
sherry
ryuge
GolfBravoUSMC
Bright Pebbles
trailing wife
Gloria
Fred
Besoeker
Glenmore
Frank G
3dc
Skidmark
Alaska Paul



Better than the average link...



Rantburg was assembled from recycled algorithms in the United States of America. No trees were destroyed in the production of this weblog. We did hurt some, though. Sorry.
3.230.119.106