Afghanistan
Would-be suicide bombers blown up in Afghan blast
Those suckers are on a roll, aren't they? These have got to be Hek's Secret Suicide Army of Doom™...
Two would-be suicide bombers have blown themselves up while strapping on explosives in an Afghan town bordering Pakistan, police said.


Of course it was close to Pakistan. You notice they don't do this stuff close to Iran or close to Tadjikistan, or close to Guatamala...

No one else was hurt in the blast near the market in Spin Boldak, Afghan border force commander Abdul Raziq told Reuters. "They were hiding explosives under their clothes when they went off," he said, adding that police suspected the bombers had intended to target troops from the US-led force in Afghanistan.

Earlier, two US soldiers were wounded when their vehicle was hit by a bomb blast in neighbouring Helmand province, said US military spokesman Lieutenant Mike Cody. A spokesman for the Taliban guerrillas, Qari Mohammad Yousuf, claimed responsibility for the attack, which came a day after an American and an Afghan soldier were killed and two US troops were wounded in a similar attack in eastern Kunar province.
Posted by: Fred || 12/30/2005 00:00 || Comments || Link || E-Mail|| [10793 views] Top|| File under:
Bangladesh
Six suspected JMB men held from different parts of country
Members of law enforcement agencies arrested six suspected Jamaatul Mujahideen Bangladesh (JMB) men from the different parts of the country yesterday.

According to RAB sources, RAB personnel arrested a suspected JMB man Abdullah Bhuiyan (62), son of late Mohiuddin Bhuiyan, of North Uttar Khan in the capital from city's Uttara area. Acting on a secret information, a team of RAB-1 raided Chanpara area in North Uttar Khan under Uttara police station and arrested the man at around 1-50am.

Our Habiganj correspondent writes: Two suspected JMB cadres were arrested by RAB members from Baniachang upazila. The arrested were identified as Farid Mollah (38), of village Chanpara and Maulana Mostaq Ahmed (48).

Our Bagherhat Correspondent reports: Police arrested two persons for their suspecting links with JMB on Thursday morning. The arrested are Abdus Salam (32) and his cousin Sheikh Rafiqul Islam (23). The detective branch of police arrested them in separate drives from Dashani and from the premises of the Islamic Foundation at Mithapukur area in the town. Abdus Salam, son of Abdus Sattar, hails from Karapara village under Sadar upazila and Rafiqul Islam, son of Sheikh Syed Ali, also hails from the same village.

Our Moulvibazar Correspondent adds: Police arrested Kamal Uddin, teacher of Katarai Madrasha from Sadar upazila on Thursday for his suspected links with the JMB. During the interrogation Kamal confessed to his involvement in the August 17 bombings in Kusumbagh area of Moulvibazar, police sources said.
Posted by: Steve White || 12/30/2005 00:00 || Comments || Link || E-Mail|| [10793 views] Top|| File under:
Caucasus/Russia/Central Asia
3 Dutch Salafists deported from Azerbaijan
Three citizens of the Netherlands accused of terror have been deported from Azerbaijan, Dutch press reported.

The detainees, who are believed to be residents of the Hague, became missing in mid-November. One of them is a member of the Salafi-Takfiri radical Islamic group, according to the Mediaforum website.

The foreign nationals' family members and the Hague Mosque informed the police about their disappearance. The Dutch intelligence service didn't rule out that the three went to Iraq to join military operations.

Early in December, the Dutch citizens told their relatives not to be worry, saying they were on vacation. It was ascertained that the three bought tickets to Istanbul and they are most likely in Turkey, as one of them is reported to be of ethnically Turkish origin.

The NRC Handelsblad newspaper reported on December 25 that the Dutch citizens were arrested and extradited to the Netherlands, accompanied by Dutch police officers, who arrived in Azerbaijan for the purpose. Initially, the detainees gave testimonies to the Azerbaijani police and then to the Dutch law enforcement in Baku, according to the newspaper. The three have not been indicted yet and are currently at large, the same source said.
Posted by: Dan Darling || 12/30/2005 01:06 || Comments || Link || E-Mail|| [10794 views] Top|| File under:
Splodydope fails and succeeds at same time in southern Russia
MAKHACHKALA, Russia - A suicide bomber blew himself up in southern Russia on Thursday, but there were no other casualties, witnesses said.


Gawd, I love it when that happens...

The man blew himself up in the Muslim region of Dagestan near a gathering of people mourning a security services officer who was killed two days ago, they said. Local media reported that no one else died in the blast in the town of Makhachkala, main city of the region that borders Chechnya. The bomber's body was torn apart by the blast. One of his detached hands still held the remote control apparatus about the size of a mobile phone that he had used to detonate his bomb. Other body parts, including his head, lay nearby. "The person blew himself up. He is dead," regional interior minister Adilgerei Magomedtagirov was quoted as saying by local media.

Posted by: Steve White || 12/30/2005 00:00 || Comments || Link || E-Mail|| [10793 views] Top|| File under:
China-Japan-Koreas
Sipah-e-Sahaba tried to establish offshoot in Japan
A member of an Islamist extremist group banned in Pakistan entered Japan two years ago to try to establish a foothold in the country, a Japanese newspaper said on Friday.

Japanese police had warned this month that Islamist extremists may tempt Muslim communities in Japan to turn radical and attack Japan, whose government has been a staunch backer of the U.S.-led war on Iraq .

In a report that underscores such concerns, police learned from an informant that a member of Sipah-e-Sahaba Pakistan (SSP), a Sunni extremist group outlawed in Pakistan, had entered Japan to start an SSP branch, the Sankei newspaper said.

After checking immigration records, police found that a Pakistani man in his 30s had entered Japan in 2003 with a visa for religious activities and that he had told others while worshipping that he came to Japan to establish an SSP offshoot, the newspaper said.

"We will step up efforts to grasp the actual conditions of the Islamic community in Japan that could be used improperly by terrorists," the paper quoted a police source as saying.

Sankei said the man was detected both entering and leaving Japan that year, but did not make clear his current whereabouts.

A spokesman for the Tokyo Metropolitan Police Department said he had no information on the case and declined to comment.

The man had been seen at mosques near Tokyo and also had contact at train stations with a 27-year-old Pakistani in the trading business who had lived in Yokohama near Tokyo and a 40-year-old Pakistani and former employee of a Tokyo bookbinding firm, Sankei said.

Tokyo police have arrested the 40-year-old Pakistani on suspicion of violating immigration laws, and are continuing surveillance activities to track down the SSP network in Japan, the newspaper said.

Japan, which has sent some 550 ground troops to Iraq on a reconstruction mission, has been on guard against possible attacks since being mentioned by members of Islamist militant group al Qaeda as a possible target.

Prior to Japan's deployment of troops to Samawa in southern Iraq, al Qaeda had reportedly threatened to "strike in the heart of Tokyo" if Japan sent troops to Iraq. Japan dispatched its main contingent of troops to Iraq in February 2004.

In May 2004, Japanese police arrested several foreigners in a probe into the activities of Lionel Dumont, a French national with links to al Qaeda who entered Japan on a false passport in 2002 and stayed for over a year.

There is no official data on the number of Muslims in Japan, but police sources have put the number around 90,000. They are mainly from Indonesia, Pakistan, India, Iran and Turkey, the sources said.
Posted by: Dan Darling || 12/30/2005 00:49 || Comments || Link || E-Mail|| [10794 views] Top|| File under:
Home Front: WoT
Guantanamo hunger strikers double
The number of detainees taking part in a hunger strike at the Guantanamo Bay prison camp has more than doubled in the past week, US authorities say. Some 84 prisoners are now refusing food, with 46 of them reported to have joined the protest on 25 December.

Human rights groups have challenged the US in the past over the number of detainees it says are refusing food and whether they have been force fed. Guantanamo spokesman Lt Col Jeremy Martin said: "The number of detainees involved in the current fast, which began on 8 August 2005, routinely fluctuates.

"On the anniversary of 11 September, the number of strikers spiked to 131. They steadily decreased over the weeks and months until 25 December, and then they spiked again."

In a statement, the army said it was providing appropriate nutrition through nasal tubes, a procedure that would be consistent with force feeding, our correspondent says.

As I recall from Aleksandr Solzhenitsyn's The Gulag Archipelago, the Soviets had a simple way of handling hunger strikers: 1) they let you starve yourself to death 2) they made sure no one, no one, ever heard about it. Thus any moral claim was dismissed, since the world wouldn't know. And if the jailers wanted to help the process along, they'd make you mine coal for 12 hours a day while you held fast to your hunger strike. Not that the human rights lawyers currently complaining about our use of feeding tubes on these guys have any clue.

Lawyers for some of the detainees have said the hunger strikers are protesting against their continued detention without trial and against the conditions in which they are being held, he adds.
Posted by: Steve White || 12/30/2005 00:00 || Comments || Link || E-Mail|| [10796 views] Top|| File under:
India-Pakistan
Bangalore attack masterminded from Bangladesh
There are definite indications of the involvement of terrorist outfits with roots in Bangladesh in the attack on the Indian Institute of Science (IISc) at Bangalore on Wednesday night.
Mohammad Ibrahim, the Bangladeshi arrested by the Special Cell of Delhi Police in connection with the blast in Hyderabad, had disclosed during interrogations that IT centres like Bangalore were on the hitlist of leading terror outfit Lashkar-e-Tayyeba.

"The modus operandi of the terrorists who barged into the premises of IISc, outside the JN Tata Auditorium, more than suggests that it could have even been a fidayeen attack. The terrorists escaped since there was no retaliation from any quarter. These are tell-tale signs of Lashkar's involvement," said a senior Delhi Police official.

Initial investigations have hinted at the involvement of a four-member gang, which had executed the plan of attack, leaving a retired professor of IIT, Delhi, dead and four others wounded. Professor MC Puri's body was flown to the Capital on Thursday evening from Bangalore.

Though no terrorist outfit has claimed responsibility for the attack, the disclosure of Ibrahim clears the involvement of Lashkar indirectly with one of the Bangladeshi outfits.

Police officials here are of the opinion that Lashkar's offshoot Harkat-ul-Jihad was behind the killings as Ibrahim during his interrogations had specifically pointed out that Bangalore was the target for the next attack.

The blast at Hyderabad took place on October 12 last. "The attacks on two major metros are clear indication of Lashkar's growing tentacles in South India," said the officer and added: "These militants are trained by Inter-Services Intelligence of Pakistan and then sheltered in Bangladesh. Lashkar has been using Bangladeshi groups for striking in India and the alert given by intelligence agencies recently mentioned Bangalore and Hyderabad as the prime targets especially in context of the presence of American interests in the two city." "Both Hyderabad and Bangalore have more than 2,000 IT industries and they have been targeted because of increasing international trade of India, which Pakistan wants to neutralise," the officer added. Additionally Hyderabad is hosting the annual convention of Indian Science Congress in January.

NRIs are also meeting here in January for their annual Pravasi Bharat jamboree.

After the neutralisation of a sleeper cell of LeT in Delhi in March, the Delhi Police had repeatedly been sounding wake-up calls about plans of jihadi terrorists to target IT companies in Bangalore. Hoax calls to blow up IT companies in Bangalore since March have created an atmosphere of terror there.

The recent hoax message of an attempt by al Qaeda to blow up Parliament had also originated from Thirunelveli in Tamil Nadu. It is a hotbed of the activities of the Al Ummah, which had organised a number of serial blasts in Coimbatore in February 1998.

Following Wednesday's attack security has been beefed up in all the embassies, IT industries, government establishments, institutions, army establishments, public places and hotels in the capital and in all the metros.

The security officials are checking the railway stations in Delhi and all the vehicles entering the city from any of the route are going through tight vigil.
Posted by: Dan Darling || 12/30/2005 00:50 || Comments || Link || E-Mail|| [10793 views] Top|| File under:
Taliban now rule over North Waziristan
Pakistani followers of Afghanistan's Taliban have gained sway in a sensitive border area where they have been killing their opponents with impunity despite the heavy presence of government forces.

The word of the militants, who call themselves Taliban, has virtually become law in parts of the semi-autonomous North Waziristan tribal area while the military appears loathe to intervene.

"The situation is no longer under their control," Rahimullah Yusufzai, a prominent journalist and expert on the region, said of the Pakistani army.

The government had "totally abdicated" its authority in North Waziristan, he said.

"It seems it's Taliban raj (rule) there."

Waziristan is part of Pakistan's tribal belt that stretches through rugged mountains and deserts along the Afghan border.

The latest violence follows a Dec. 1 blast in a house near the region's main town, Miranshah, where officials said an al Qaeda commander, Abu Hamza Rabia, and four others were killed,

Although Rabia's body was not found, authorities say he died when explosives at his hideout detonated accidentally. Villagers said the blast was caused by a missile from an aircraft, possibly a U.S. drone.

While there does not appear to be a direct link between Rabia's reported death and subsequent violence, the widespread belief that U.S. forces attacked Rabia has added to the tension, residents say.

Despite the militants' brazen killing of more than 20 rivals this month, the government says the situation is under control.

Authorities were "fully cognisant" of the situation, said military spokesman Major-General Shaukat Sultan. "But at this moment, rather than taking hard military action, political developments are being allowed to take precedence."

The area's civil administrator, Zaheerul Islam, dismissed the violence as a tribal dispute. "The situation is under government control," he said.

Despite such assurances, law and order seem a long way off.

"Elements linked to al Qaeda rule the territory and not the Pakistan army," the Daily Times said in a recent editorial.

British colonial rulers gave the fiercely independent Pashtun tribes a large degree of autonomy, and administered the region through officials known as political agents.

Pakistan stuck with the system after independence.

But the Sept. 11 attacks and Pakistan's support for the U.S.-led war on terrorism and invasion of Afghanistan threw the traditional system into question.

Vowing to bring the area under the control of the government, the army sent in 70,000 troops but some analysts blame the violence on the army's intervention.

"The military has mishandled the situation," said analyst Ayaz Amir, a former army officer, diplomat and politician.

The army has made deals with some tribal leaders, while going after others seen as backing al Qaeda-linked militants.

"The result has been a lack of trust and the situation has deteriorated instead of improving," Amir said.

About 50 tribal leaders who supported the campaign against the militants have been killed, while the army seems no closer to imposing authority.

"In effect, the army is confined to fortified bases while the Taliban are filling the vacuum outside," Amir said.

The result has been brutal gun law.

The latest violence began on Dec. 6 with a clash between the militants and rivals led by tribal leader Hakim Khan, whose men, residents said, had adopted the common practice of extorting "taxes" from motorists.

Ten of Khan's men, branded bandits by the militants, were killed in the initial clash along with five militants whose comrades mutilated and strung up several bodies of their rivals, decapitating one and putting his head on a pole.

For days the militants drove around Miranshah brandishing weapons and hunting, killing and beheading several more rivals.

Emboldened, the militants have started appealing for funds they say they need to fight crime, a nervous resident said this week.

Sneering at laws against displaying weapons, the militants have been accorded authority by some people who have turned to them with complaints that should be dealt with by the administration, residents say.

Military spokesman Sultan said action would be taken if things got of hand but another officer said that wouldn't happen yet. "When two tribes are fighting we can't take sides," said the officer, who declined to be identified.
Posted by: Dan Darling || 12/30/2005 00:42 || Comments || Link || E-Mail|| [10793 views] Top|| File under:
Iraq
US planning phased pull-out from Iraq
The U.S. will carry out planned withdrawals of American troops in Iraq only from regions where Iraqi forces can maintain security against the insurgents, the chairman of the joint chiefs of staff said Thursday.

Gen. Peter Pace said the current force of 160,000 would drop to below 138,000 by March, then U.S. commanders on the ground would work with the Iraqi government to determine the pace of future pullbacks in areas that have been secured by local security forces.

"The bottom line will be that the Iraqi army and the Iraqi police will gain in competence, that they will be able to take on more and more of the territory, whether or not there are still insurgents in that area," he said in an interview with a small group of reporters, including The Associated Press, aboard a military plane en route to the United Arab Emirates.

Amid congressional pressure and growing public opposition to the war, the Bush administration last week announced plans to reduce U.S. combat troops in Iraq to below the 138,000 level that prevailed most of this year.

The number of American forces in Iraq was raised to about 160,000 to provide extra security during the October referendum and December parliamentary elections, and Defense Secretary Donald H. Rumsfeld has said those extra troops would be leaving soon.

The exact size of the additional troops cuts has not been announced, but senior Pentagon officials have said the number of American troops in Iraq could drop to about 100,000 by next fall.

The decision where to cut troops "will be based on the Iraqi units in that area and the threat that exists in that area," Pace said earlier at a news conference in Bahrain.

The key, he stressed, "is the Iraqis' ability to control that area."

Pace has said American units will steadily hand off more security duties in the coming months to Iraqi forces and stressed the U.S. military needs to be flexible, but his comments offered a detailed glimpse of the administration's plans.

Pace's tour of the region came two weeks after Dec. 15 Iraqi parliament elections, which the United States considered a key step toward stability that could allow a drawdown of troops.

But violence has not stopped in Iraq. On Thursday, gunmen killed 12 members of an extended Shiite Family south off Baghdad and a suicide bomber killed a policeman in the capital.

Complaints by Sunni Arab and secular Shiite groups of widespread fraud and intimidation during the vote also have threatened to spark a serious crisis that could set back hopes for a broad-based government that could have the legitimacy necessary to diminish the insurgency - a key part of any U.S. military exit strategy from Iraq.

Pace said efforts were under way to recruit Sunnis into the Iraqi security forces, "especially on the officers' side."

Pace, who was making his first official visit to the region since becoming the first Marine to be named chairman of the joint chiefs of staff three months ago, said the withdrawals of two brigades in the coming months would provide a test for the decision to pull out troops.

"We are going to have to watch how these drawdowns go to see if we have judged it properly," he said.

Pace, who was traveling with his wife, Lynne, and a group of entertainers to offer holiday cheer to U.S. troops in the region, began his weeklong trip Wednesday in Qatar. He also planned stops in Iraq, Afghanistan and the East African nation of Djibouti.
Posted by: Dan Darling || 12/30/2005 01:07 || Comments || Link || E-Mail|| [10796 views] Top|| File under:
International team to review Iraqi election results
An international team agreed to review Iraq's parliamentary elections, a decision lauded by Sunni Arab and secular Shiite groups who have staged repeated protests around Iraq complaining of widespread fraud and intimidation.

Meanwhile, gunmen killed 12 members of an extended Shiite family near Latifiyah, a Sunni Arab-dominated town about 20 miles south of Baghdad. Police said the men were taken from their homes, packed into a minivan and shot.

The decision announced Thursday by the International Mission for Iraqi Elections to send a team of assessors should help placate opposition complaints of ballot box rigging and mollify those groups who felt their views were not being heard, especially among hardline Sunni Arab parties.

"It is important that the Iraqi people have confidence in the election results and that the voting process, including the process for vote counting, is free and fair,' U.S. Ambassador Zalmay Khalilzad said.

He added that "these experts will be arriving immediately and we are ready to assist them, if needed."

The team was coming despite a U.N. observer's endorsement of the Dec. 15 vote, which gave the Shiite religious bloc a big lead in preliminary returns. The observer, Craig Jenness, said Wednesday that his team which helped the Iraqi election commission organize and oversee the poll found the elections to be credible and transparent.

Sunni Arabs and secular Shiites rejected Jenness' findings, saying their concerns which included political assassinations before the elections were not addressed.

There have been about 1,500 complaints lodged against the elections, including about 50 serious enough to alter the results in some districts. The overall result, however, was not expected to change.

On Thursday, the United Nations said it had encouraged Iraq's electoral commission to get more outside observers involved in the process, and Secretary-General Kofi Annan welcomed the participation of the International Mission for Iraqi Elections, his spokesman Stephane Dujarric said.

"It is critical that those Iraqi groups who have complained about the conduct of the election are given a hearing," Dujarric said in a statement. "This team of assessors, which was not involved in the conduct of the elections, offers an independent evaluation of these complaints."

The Iraqi Accordance Front, which is the country's leading Sunni Arab group, applauded the decision, as did the secular Iraqi National List headed by former interim Prime Minister Ayad Allawi, a secular Shiite.

"We are optimistic with this international response and hope that it will find a solution for this crisis," Accordance spokesman Thafir al-Ani told The Associated Press.

It was unclear if the review would further delay the release of final results, now expected in early January.

A serious crisis involving the elections could set back hopes for a broad-based government that would include minority Sunni Arabs as well as secular Shiites. Such a government could have the legitimacy necessary to diminish the insurgency a key part of any U.S. military exit strategy from Iraq.

The presence of two Arab experts on the International Mission for Iraqi Elections team could go far in helping to convince Iraqis that the review of the vote will be fair. The team will also consist of a Canadian and a European.

The independent group said it helped monitor the elections in Baghdad and was "assisted by monitors from countries of the European Union working under IMIE's umbrella."

The team will travel to Iraq at the invitation of the Iraqi election commission a point noted by U.S. Secretary of State Condoleezza Rice.

"The Electoral Commission has once again demonstrated its commitment to fair and credible elections that meet international standards," Rice said in a statement welcoming the invitation to the independent team.

An official for the commission, Safwat Rashid, said a review could "evaluate what happened during the elections and what's going on now. We are highly confident that we did our job properly and we have nothing to hide."

Preliminary results from the vote have given the governing Shiite religious bloc, the United Iraqi Alliance, a big lead but one which still would require forming a coalition with other groups.

In northern Iraq, President Jalal Talabani, a Kurd, was holding talks with Abdul Aziz al-Hakim, the cleric who heads the United Iraqi Alliance, and other members of that religious group about forming a coalition government.

There were no Sunni Arabs or secular Shiites at the meeting. They said they were waiting for the results of the investigation into their complaints.

"Whenever the results of the investigation come to the surface, then the time will be suitable to talk about forming the new government," Allawi told Al-Arabiya television.

In other developments:

In Baghdad, a suicide bomber killed a police officer, gunmen assassinated an Iraqi driver working with a French company, and a drive-by shooting killed a university student.

Al-Qaida in Iraq threatened to kill five kidnapped employees of the Sudanese Embassy in Baghdad in two days unless Sudan removes its diplomatic mission from Iraq. The claim could not be immediately confirmed.

Gunmen kidnapped a Lebanese engineer in Iraq, the Lebanese Foreign Ministry said. The ministry's statement gave no other details on the disappearance of Camile Nassif Tannous, who works for the Schneider engineering firm.

Iraq's largest oil refinery has suspended operations since Dec. 24 after insurgents threatened to kill drivers and blow up trucks that distribute its oil products across Iraq, said Assem Jihad, a spokesman for the oil ministry.
Posted by: Dan Darling || 12/30/2005 00:32 || Comments || Link || E-Mail|| [10793 views] Top|| File under:
14 Shiites killed in Iraqi home
Fourteen Shiite men and women have been killed in an area south of Iraq's capital, Baghdad, known as the "triangle of death". In the latest outbreak of violence, 14 people believed to be from a single Shiite family were found shot to death in their home in Mamudiyah. "Armed men broke into their home and their bodies were then taken by minibus to a police checkpoint in Latifiyah," a security official said. Another security source says the victims are "Shiites living in the midst of Sunnis".
Posted by: Fred || 12/30/2005 00:00 || Comments || Link || E-Mail|| [10795 views] Top|| File under:
Iraq's Al Qaeda threatens to kill Sudanese hostages
DUBAI - Al Qaeda in Iraq claimed responsibility for kidnapping five Sudanese embassy employees in Baghdad, including a diplomat, and threatened to kill them within 48 hours, according to a statement and video posted on an Islamist website on Thursday.

The group said it had "arrested five employees of the Sudanese embassy in Baghdad, including "diplomats'", in a statement signed by the Al Qaeda branch headed by Iraq's most-wanted man Abu Musab Al Zarqawi. "Al Qaeda in Iraq's Islamic court has decided to give the Sudanese government 48 hours to clearly announce it is breaking off diplomatic relations with the (Iraqi) government in the Green Zone, closing its Baghdad embassy and withdrawing all its representatives" in Iraq, it added.

"Otherwise the government must assume responsibility for sacrificing its "diplomats,'" added the statement whose authenticity could not be verified.


Because Zarqawi can never be responsible for anything.
Posted by: Steve White || 12/30/2005 00:00 || Comments || Link || E-Mail|| [10794 views] Top|| File under:
Death threats close Iraqi oil refinery
Authorities in Iraq have admitted that they have been forced to close the country's biggest oil refinery after tanker drivers stopped work because of death threats. The threats were in response to a steep rise in the price of petrol this month, which provoked widespread protests. The death threats were addressed to the plant's drivers. They began arriving on December 21. Four days later the refinery ceased production after hundreds of drivers stopped work over safety concerns.

The stoppage will cause fuel shortages and electricity problems as far as Baghdad and across the north. Even before the latest incident, Iraqis had become accustomed to daily power cuts and having to wait hours to fill their petrol tanks. The Oil Ministry says it is developing a plan with the defence and interior ministries to protect routes of fuel distribution. The refinery plans to reopen within the next few days.
Posted by: Fred || 12/30/2005 00:00 || Comments || Link || E-Mail|| [10794 views] Top|| File under:
Israel-Palestine-Jordan
Palestinians commandeer the Rafah crossing (updated)
Armed Palestinians commandeer the Rafah crossing Friday shutting down the Gaza-Egypt border terminal indefinitely. The European monitors fled to the Israeli border facility at Kerem Shalom

DEBKAfile reported Sunday, Dec. 25, on the threat by Jemal Abu Sema Dana, head of the Palestinian Resistance Committees chief and Fatah al-Aqsa Brigades, to seize the Rafah terminal and "cleanse" it of foreign monitors. This latest incident signals the final breakdown of agreed measures for securing the Palestinian-Egyptian border built into the international understandings that permitted Israeli troops to withdraw from Gaza. None of these measures are now working, regardless of Israeli government claims to the contrary, especially by defense minister Shaul Mofaz and security coordinator Amos Gilead. Palestinians sources are covering up the seizure by terrorists of the only Palestinian exit point by depicting it as a police blockade in protest against the killing of a fellow officer Thursday.

More Details:
Palestinian policemen angry over the killing of a fellow officer stormed the Gaza-Egypt border crossing Friday, firing in the air and forcing European monitors to flee and close the crossing for several hours, officials said. About 100 policemen stormed the Rafah compound and took up positions alongside border patrol officers at the customs section of the crossing, Palestinian security officials and witnesses said.

Hours after the European observers — responsible for monitoring the crossing and ensuring the terms of an Israeli-Palestinian agreement are upheld — fled, Julio De La Guardia, spokesman for the monitors, said the situation had been brought under control and the border would be reopened later Friday. It was not immediately clear how the incident was resolved.

The policemen who stormed the border crossing were friends and family of an officer killed Thursday in a family feud in Gaza, Palestinian security officials said. They said no Palestinian officials would be allowed to leave Gaza until the gunman responsible was executed, according to officials. The policemen shut the border's main gate and fired in the air when a car carrying an unidentified Palestinian official tried to enter the compound. The chief Palestinian security officer at the crossing asked the policemen to leave, but they refused. The border had been closed because according to the Israeli-Palestinian agreement the crossing cannot operate if the European contingent is not present, said De La Guardia.
Posted by: Steve || 12/30/2005 08:36 || Comments || Link || E-Mail|| [10794 views] Top|| File under:
Israeli checkpoint bombing kills four
A bomber has blown himself up at a military checkpoint in the northern West Bank, killing an Israeli army officer and two Palestinian bystanders. An Israeli army spokesman said three other Israeli soldiers were wounded, one seriously, in the attack on Thursday at the checkpoint near Tulkarem which had been set up to prevent the bomber from crossing into Israel and causing much greater carnage.


So they knew he was coming. They're good...

"We know that in addition to the soldier and bomber, two Palestinian civilians were also killed," the spokesman said. The Palestinian victims were the driver of the taxi that the bomber had been travelling in and another passenger.


The other passenger would likely be his handler, so no great loss.

West Bank medical sources said that five Palestinians were also wounded in the blast. Aljazeera's correspondent in Tulkarm, Mueen Shadid, said six Palestinians, including a woman, were injured in the attack.
Witnesses said the wounded might have been shot by Israeli forces, often accused of indiscriminately shooting at people.


They might have been, but I doubt it.

The impact of the blast was so huge that the Israeli army had initially said it was the work of two bombers. The Israeli military said the bomber had been travelling in a taxi which was stopped at an impromptu checkpoint. "Three passengers exited the taxi, including the bomber who was wearing a large overcoat," an Israeli army spokesman said. "The roadblock commander requested that the bomber open his coat to be searched. The bomber then opened his coat and detonated an explosives belt concealed under his coat."


Should have indiscriminately shot him and then asked...

The belt had been wired to a large amount of explosives and was packed with nails and other shards of metals. The Israeli army said that the bomber had intended to blow himself up in a crowded public place after crossing the border into Israel.
Posted by: Fred || 12/30/2005 00:00 || Comments || Link || E-Mail|| [10794 views] Top|| File under:
Iraq Al Qaeda claims missile attack on Israel
DUBAI - Al Qaeda in Iraq said it had launched missiles at Israel from Lebanon as part of a "new attack" on the Jewish state, a statement posted on the Web said on Thursday.


'cause Zarqawi's got all sorts of free time since things in Iraq are going so well ...

It appeared to be the first claim of responsibility from Al Qaeda for an attack on Israel from Lebanon. "The lion sons of Al Qaeda launched ... a new attack on the Jewish state by launching 10 missiles ... from the Muslims' lands in Lebanon on selected targets in the north of the Jewish state," said the statement, attributed to Al Qaeda and posted on an Islamist Web site.

The statement could not be authenticated, but was posted on a main Web site frequently used by Iraqi insurgent groups. It did not give the date of the attack. It was not immediately clear if the group was referring to a rocket strike, which wounded three people in an Israeli border town late on Tuesday, or some other attack.


Or anything in particular.

The Israeli security source said: "For this to be true, it would mean that Al Qaeda, a virulently anti-Shia group, has penetrated the heartland of Hezbollah, a virulent Shia group, on such a scale that it can mount a rocket salvo independently.

"This claim should be regarded with extreme skepticism."
The statement said: "This auspicious attack was a response by the mujahadeen (holy fighters) to the oath by the mujahid sheikh Osama bin Laden, leader of Al Qaeda ... which the (Jews) and idolaters' servants in Muslim countries failed to grasp. The future shall be more bitter and more harsh."
Posted by: Steve White || 12/30/2005 00:00 || Comments || Link || E-Mail|| [10793 views] Top|| File under:
Southeast Asia
Top masterminded Indonesian robberies
Elusive Malaysian terror suspect Noordin Mohammad Top was behind a fatal jewelry store heist in Yogyakarta province earlier this month, police said Friday.

The armed gang which raided the shop in the tourist town of Yogyakarta, killing the store owner and his assistant before fleeing with nearly five kilograms of jewelry, was recruited by Noordin, a senior officer said.

"Based on police investigations, there are indications that the gold store robbery in Yogyakarta was carried out by Noordin M. Top's group," said Indonesia's top detective, Comr. Gen. Makbul Padmanegara.

Makbul said bullet casings found at the robbery matched those found after a shootout between police and Noordin's top accomplice, Azahari Husin, in his East Java hideaway last month.

But he refused to say whether the robbery was motivated by the militants' attempt to fund themselves for future attacks in Indonesia.

Azahari died in the shootout but Noordin remains at large after he managed to escape during a separate raid in Central Java last month.

Indonesia's intelligence chief Syamsir Siregar on Wednesday warned that Azahari's death could trigger revenge attacks and kidnappings for ransom.

Before his death, Azahari and Noordin had recruited an unspecified number of trained militants who were "capable of carrying out their jobs without being ordered by the two" Siregar said.

He also warned the extremists could turn to kidnapping for ransom to fund their activities.

Documents found in Azahari's East Java hideaway also indicated that extremists were planning attacks over the holiday period.
Posted by: Dan Darling || 12/30/2005 13:08 || Comments || Link || E-Mail|| [10793 views] Top|| File under:
'Threat' to US Malaysian mission
The US embassy in the Malaysian capital, Kuala Lumpur, has been closed in response to what US officials called a terrorist threat. Officials said they were alerted to the threat via several sources and viewed the intelligence as credible. A spokesman was unable to say when the mission would re-open, but said it was in any case due to be closed on Monday for the New Year holiday.

Militants in Asia have often seen Western embassies as targets. In September 2004, 11 people died when militants bombed the Australian embassy in the Indonesian capital, Jakarta. A number of people suspected of plotting to attack Western embassies in Singapore are still being held in Malaysia under internal security laws.
Posted by: Steve || 12/30/2005 08:34 || Comments || Link || E-Mail|| [10794 views] Top|| File under:
Last Indonesian troops leave Aceh
Indonesia's military has pulled the last of its troop reinforcements from Aceh province, fulfilling one of the major conditions of a landmark peace agreement with separatists. The withdrawal of 2500 soldiers on Thursday comes after the Free Aceh Movement (GAM) disbanded its military wing this week. The Finnish-mediated pact ended one of Asia's longest running separatist wars. It was signed in August after talks between the two sides accelerated following last December's Indian Ocean tsunami, which left 170,000 people dead or missing in Aceh.

Smiling soldiers carrying weapons and backpacks boarded several ships set to depart from the port city of Lhokseumawe. Lieutenant Anugerah, from the East Java city of Surabaya, who has been in Aceh for eight months, said: "I'm very happy. I have missed my wife terribly."
Posted by: Fred || 12/30/2005 00:00 || Comments || Link || E-Mail|| [10795 views] Top|| File under:
Sonata faces court over terrorism charges
The man Indonesian police accuse of being the key financier behind the group that carried out the first Bali bombing and the bombing of the Australian Embassy in Jakarta has made his first court appearance on terrorism charges. Abdullah Sonata was arrested earlier this year. Prosecutors read six charges including possession of firearms and explosives, raising funds for terrorism, aiding terrorists including Indonesia's most wanted man, Malaysian Noordin M Top and conspiracy to commit terrorist acts.

One charge, of planning and motivating others to commit terrorist acts carries a penalty of life imprisonment or death. Police say Sonata's arrest stopped the flow of foreign funds to Indonesia's main terrorist groups and the head of the National Intelligence Agency (BIN) says this has forced the terrorists to turn to armed robberies and to planning kidnappings to try to finance their operations.
Posted by: Fred || 12/30/2005 00:00 || Comments || Link || E-Mail|| [10794 views] Top|| File under:
Syria-Lebanon-Iran
German media reports US (and Turkey?) preparing to hit Iran
The Bush administration is preparing its NATO allies for a possible military strike against suspected nuclear sites in Iran in the New Year, according to German media reports, reinforcing similar earlier suggestions in the Turkish media.

The Berlin daily Der Tagesspiegel this week quoted "NATO intelligence sources" who claimed that the NATO allies had been informed that the United States is currently investigating all possibilities of bringing the mullah-led regime into line, including military options. This "all options are open" line has been President George W Bush's publicly stated policy throughout the past 18 months.

But the respected German weekly Der Spiegel notes "What is new here is that Washington appears to be dispatching high-level officials to prepare its allies for a possible attack rather than merely implying the possibility as it has repeatedly done during the past year."

The German news agency DDP cited "Western security sources" to claim that CIA Director Porter Goss asked Turkey's premier Recep Tayyip Erdogan to provide political and logistic support for air strikes against Iranian nuclear and military targets. Goss, who visited Ankara and met Erdogan on Dec. 12, was also reported to have to have asked for special cooperation from Turkish intelligence to help prepare and monitor the operation.

The DDP report added that Goss had delivered to the Turkish prime minister and his security aides a series of dossiers, one on the latest status of Iran's nuclear development and another containing intelligence on new links between Iran and al-Qaida.

DDP cited German security sources who added that the Turks had been assured of a warning in advance if and when the military strikes took place, and had also been given "a green light" to mount their own attacks on the bases in Iran of the PKK, (Kurdish Workers party), which Turkey sees as a separatist group responsible for terrorist attacks inside Turkey.

Goss's visit to the Turkish capital followed the rising international concern over recent statements by the new Iranian President Mahmoud Ahmadinejad that Israel should be "wiped off the map," denying the existence of Holocaust, and suggesting that Israel's Jewish population might be re-located to Europe.

In a December 23 report, the DDP agency quoted an anonymous but "high-ranking German military official" telling their reporter: "I would be very surprised if the Americans, in the mid-term, didn't take advantage of the opportunity delivered by Tehran. The Americans have to attack Iran before the country can develop nuclear weapons. After that would be too late."

The DDP report also said that several friendly Arab governments, including Saudi Arabia, Jordan, Oman and Pakistan, had also been informed in general terms that the Pentagon was preparing contingency plans, including "the option of air strikes," in the event of the new Iranian government precipitating a crisis.

Arab diplomatic sources have told United Press International that they have been given no briefings on any policy change beyond President Bush's "all option are open."

Bush's most recent such statement in public came on Aug. 13, during an interview at his ranch in Crawford, Texas, when he told Israeli TV: "As I say, all options are on the table. The use of force is the last option for any president and, you know, we've used force in the recent past to secure our country."

Other NATO sources have told United Press International that "all this may be mood music, a way to step up the diplomatic pressure on Tehran."

It is possible that leaks from NATO and German security sources are part of a ploy to convince the Iranian government that the Americans and their NATO allies are in dead earnest when they say a nuclear-armed Iran would not be tolerated, and that Iran had better start negotiating seriously.

But the German media speculation about the supposed U.S. plans has been fueled by a number of high-profile visits to Turkey this month, including trips by Secretary of State Condoleezza Rice, by the CIA's Porter Goss and by the FBI Director Robert Mueller, who also delivered U.S. intelligence reports on Iranian backing for PKK operations aimed against Turkey. There have also been some significant Turkish visits to Washington, as reported by Der Spiegel.

"Two weeks ago, Yasar Buyukanit, the commander of the Turkish army and probable future chief of staff of the country's armed forces, flew to Washington. After the visit he made a statement that relations between the Turkish army and the American army were once again on an excellent footing," Der Spiegel reported Friday.

"Buyukanit's warm and fuzzy words, contrasted greatly with his past statements that if the United States and the Kurds in northern Iraq proved incapable of containing the PKK in the Kurd-dominated northern part of the country and preventing it from attacking Turkey, Buyukanit would march into northern Iraq himself," the German weekly added.

The CIA Director's Dec. 12 call on the Turkish prime minister last for over an hour, far longer than customary for a mere courtesy call, and followed an even longer meeting with senior staff of MIT, Turkish intelligence. The Turkish Daily Cumhuriyet reported on December 13: "Goss also asked Ankara to be ready for a possible U.S. air operation against Iran and Syria."

Der Spiegel noted Friday that the latest high-level visitor to the Turkish premier was NATO Secretary-General Jaap De Hoop Scheffer. This is not unusual, since Turkey is a member of NATO, but the coincidence of these various trips prompted Spiegel to comment "the number of American and NATO security officials heading to Ankara has increased dramatically."

"In Berlin, the issue is largely being played down," Der Spiegel reported Friday. "During his inaugural visit with U.S. Defense Secretary Donald Rumsfeld in Washington last week, the possibility of a U.S. air strike against Iran 'had not been an issue,' for new German Defense Minister Franz Josef Jung, a Defense Ministry spokesman told Spiegel."

The original story in the German press which provoked the wider media furore was written for the DDP agency by a veteran reporter on security and intelligence matters, Udo Ulfkotte, who has in the past been criticized in the German media for being "too close to sources at Germany's foreign intelligence agency, the BND" (Bundesnachrichtendienst).

At the same time, Ulfkotte has himself come under scrutiny by German security services, and his home and offices have been repeatedly searched in the course of inquiries into allegations that he had published official secrets.
Posted by: Dan Darling || 12/30/2005 14:12 || Comments || Link || E-Mail|| [10796 views] Top|| File under:
Who's in the News
67
[untagged]
Bookmark
E-Mail Me
The Classics
The O Club
Rantburg Store
The Bloids
The Never-ending Story
Thugburg
Gulf War I
The Way We Were
Bio
Merry-Go-Blog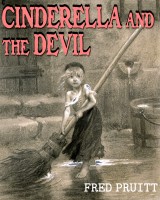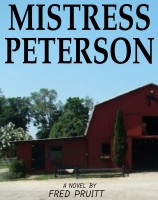 On Sale now!


A multi-volume chronology and reference guide set detailing three years of the Mexican Drug War between 2010 and 2012.

Rantburg.com and borderlandbeat.com correspondent and author Chris Covert presents his first non-fiction work detailing the drug and gang related violence in Mexico.

Chris gives us Mexican press dispatches of drug and gang war violence over three years, presented in a multi volume set intended to chronicle the death, violence and mayhem which has dominated Mexico for six years.
Click here for more information


Meet the Mods
In no particular order...


Steve White
Seafarious
tu3031
badanov
sherry
ryuge
GolfBravoUSMC
Bright Pebbles
trailing wife
Gloria
Fred
Besoeker
Glenmore
Frank G
3dc
Skidmark



Better than the average link...



Rantburg was assembled from recycled algorithms in the United States of America. No trees were destroyed in the production of this weblog. We did hurt some, though. Sorry.
3.235.180.193

Help keep the Burg running! Paypal: