Arabia
Saudi authorities say 10 militants killed in raids
Saudi security forces have killed a total of 10 Islamist militants, including two of the kingdom's most wanted men, in two days of clashes in Riyadh, the interior ministry said Thursday.
The clashes occurred both before and after two car bombings against security targets in the capital on Wednesday that a Saudi newspaper said left two people dead. Saudi forces killed seven militants in a shootout late Wednesday that came just an hour after the bombings at the interior ministry and a special forces base, a ministry statement said. The other three were killed in an earlier firefight that began late Tuesday and continued into Wednesday, said the statement carried by the official Saudi Press Agency.

The ministry identified the two most-wanted militants as Saudi nationals Sultan Bjad Saadun al-Otaibi and Bandar Abderrahman al-Dakhil. Also among the dead was Thamer Khamis Abdel Aziz al-Khamis, a Saudi believed to be responsible for releasing internet statements from Al-Qaeda fighters in the kingdom. The ministry said another of those killed, Saud Abdullah al-Jadhii, was suspected of involvement in at least five car bombings, including a blast at security force headquarters in April which killed five people and wounded 145. Security cources said that a Yemeni among the dead, Ibrahim Ahmed Abdel Majeed al-Reemy, was believed to have acted as intermediary between Al-Qaeda leader Osama bin Laden and fighters loyal to him in the kingdom. The ministry named the other dead militants as Khaled Ahmed Mohammed bin Sanan, Badr al-Sobeii, Mohammed Abdullah Saleh al-Mohsen, Mohammed Suleiman Ibrahim al-Wakeel and Abdul Wahab Adel Abdul Wahab al-Sheridah.



Saud bin Hamoud al-Otaibi was reported to have replaced al-Oufi, al-Oufi being presumed croaked or seriously maimed. That's prob'ly how AP got the "head of al-Qaeda in Arabia" as having been knocked off. Al-Oufi was #3 on the Soddies' list, Saud bin Hamoud al-Otaibi #5, and Sultan Bjad Saadun al-Otaibi was #7. Dakheel was #18.

Four of the top five on the Soddies' list are now titzup or maimed: al-Muqrin, al-Saikhan, al-Rayyes, and al-Oufi, while Al-Otaibi presumably still draws breath.
Posted by: Steve || 12/30/2004 1:07:47 PM || Comments || Link || E-Mail|| [320 views] Top|| File under:
Riyadh Attack Was Attempt on Life of Saudi Royal ?
DEBKA - add salt:


The night in Riyadh was torn Wednesday, December 29, by three huge explosions — not just the two officially confirmed. They were followed by long bursts of gunfire in northern and eastern Riyadh. DEBKAfile's exclusive counter-terror sources reveal that the three car bomb blasts were part of an al Qaeda attempt on the life of

Prince Mohammed bin Nayef bin Abdelaziz

, son of the Saudi interior minister, deputy minister and director of the ministry's security unit which runs the war on terror. This was the first attempt by Osama bin Laden's organization to assassinate a member of the Saudi royal family. It is a pivotal event in that it sharply escalates the terrorist offensive besetting the kingdom and raises the stakes on both sides.

If the Saudi royals believe this story, it sure will.

I think they're arrogant enough to discount it. Sheikh Hawali's probably sitting on Prince Abdullah's couch, "mediating," even as we speak blog...

By targeting interior minister Prince Nayef's son, the terrorists declared open warfare on the minister who had been trying for the past year to maintain a dialogue with the Saudi cell through his connections in the clergy. According to our sources, Saudi cell leader Saud bin Hamoud al-Uteibi marked out the Nayef family after concluding that the interchanges the minister initiated were not on the level but an effort to plant his agents inside the terror cell and break it up from within.


That's kinda the hallmark of the Soddy royals, isn't it? They're better at bad faith and subversion than they are at shooting it out...

Had the assassination plot against Prince Mohammed succeeded, a major upheaval would have ensued — destabilizing not only the oil kingdom but sending tremors around the Arab and Muslim Middle East as well. The balance of America's war on Qaeda would have been affected and the ceiling lifted on oil prices. The sharp 4% rise in response to first news flash of the attempted murder was but an augury of the upsets to come.


The war from al-Qaeda's side is as much a war on our economy as anything else. A few corpses, even a city block or two of corpses, doesn't really cost that much to the overall economy. Paying for the security measures necessary to avoid the corpses comes at much greater cost, since you have to protect all city blocks, not just one.


Continued on Page 49
Posted by: Steve || 12/30/2004 11:14:55 AM || Comments || Link || E-Mail|| [360 views] Top|| File under:
Top Yemeni Al-Qaeda member killed in Riyadh shootout
A Yemeni considered to be closely linked to terror chief Osama bin Laden was one of seven militants killed in Wednesday's shootout with Saudi security forces in Riyadh, a security source told AFP. "Ibrahim Ahmad Abdel Majeed al-Reemy, a Yemeni national, was among the seven militants killed on Wednesday evening," the source said.
Reemy, who does not figure on the Saudi kingdom's most-wanted list, is a "big shot in Al-Qaeda and is believed to be the link between the organisation in Saudi Arabia and bin Laden himself," the source said. Wednesday's shootout took place after two car bombings in the capital against major security sites that reportedly killed two people.
Posted by: Steve || 12/30/2004 9:56:43 AM || Comments || Link || E-Mail|| [290 views] Top|| File under:
Bringing the War Back Home
Al Qaeda and the police continue to battle it out in Saudi Arabia. After a failed al Qaeda attack on an American consulate on December 6th, Saudi police were able to identify the dead terrorists and round up more al Qaeda supporters. On December 29th, al Qaeda struck again, with car bomb attacks against the Interior Ministry (which is the main enemy of al Qaeda in Saudi Arabia) and a security forces training camp. These attacks killed two terrorists and wounded twenty bystanders. Later that night, tracked down seven more people involved in the twin car bomb attacks, and killed them in a gun battle.

Osama bin Laden, from his hiding place somewhere along the Pakistani-Afghan border, has sent out audio and video tapes urging on the al Qaeda faithful. Bin Laden barely mentions attacks on the infidels (non-Moslems) any more. All attention is on the terrorist heartland, and al Qaeda's desperate battle for survival. Things are not going well for al Qaeda. The invasion of Iraq brought the war on terror back to its homeland. Nearly all al Qaeda operations since then have been in the Middle East, and most of the victims have been fellow Arabs.

Middle Eastern governments have been forced to confront the terror that grew up in their backyard. This was particularly true of Saudi Arabia, Iraq and the Persian Gulf countries. Before 911, Persian Gulf countries were pretty tolerant of al Qaeda. If you kept quiet, you could do just about anything you wanted. Wealthy, and religious, Saudis, were generous contributors to Islamic terrorists. The Saudi government encouraged religious charities to fund religious schools overseas, and in these schools, a fundamentalist Islam was taught, a form of Islam that praised the use of violence against infidels. Even after 911, al Qaeda was popular with many Moslems, especially in the principal al Qaeda recruiting grounds of the Middle East. No more. Forced to defend their heartland, al Qaeda is killing mostly fellow Moslems these days. Moslems, especially Arabs, can no longer ignore al Qaeda violence, mainly because it is happening in their midst.
Continued on Page 49
Posted by: Steve || 12/30/2004 9:23:57 AM || Comments || Link || E-Mail|| [335 views] Top|| File under:
Oufi iced in Saudi shoot-outs?
Saudi police killed two terrorists in less than 24 hours in Riyadh, including the country's suspected al-Qaida leader, official reports said Wednesday. The interior ministry said police were searching suspected terrorist hideouts in a residential quarter in Riyadh early Wednesday when a motorist tossed a hand grenade at them, wounding four. Police then chased the attacker and shot him after coming under fire. There was no immediate information about the identity of the slain gunman. The ministry statement also said police captured a suspected al-Qaida member in the Red Sea port city of Jeddah Wednesday who was wounded while resisting arrest. Earlier Wednesday, a ministry source said the suspected al-Qaida leader in the country was killed and an accomplice wounded in another incident in Riyadh. The source said the incident occurred Tuesday night when a police patrol followed a car carrying two gunmen and forced it to stop near a petrol station.
Posted by: Dan Darling || 12/30/2004 1:44:01 AM || Comments || Link || E-Mail|| [297 views] Top|| File under:
7 hard boyz iced
Saudi forces killed seven militants in a shootout in Riyadh late on Wednesday after twin car bomb attacks against security targets in the latest strike by Islamist extremists waging a campaign of violence in the oil-rich kingdom.
The swift response to the bombings, as detailed in an official account early Thursday, was reminiscent of the killing last June of the local leader of the Al Qaeda terror network and three associates in the Saudi capital shortly after they posted website photos of the beheading of a US hostage.


"Yeah! We're all fired up! Don't hold us back, now!"

An interior ministry statement portrayed at least one of the two bombings as a suicide attack and said there were so far no reports of fatalities among security men or civilians, although several were wounded in the two blasts. "Before 9:00 pm (1800 GMT) Wednesday, members of the deviant group (the official term for suspected Al Qaeda militants) blew up a car loaded with a large amount of explosives outside the interior ministry building in Riyadh," the statement said. Five ministry guards were lightly wounded and a sixth sustained moderate injuries. A number of people who were present at the scene were also wounded and hospitalized, the ministry said without giving an exact figure. "At the same time, (another) car laden with explosives drove to the special security forces base in east Riyadh ... but security forces were able to intercept it before it arrived to the building. Whoever was inside (the vehicle) detonated it at a distance of more than 350 meters (yards) from the entrance," the statement said.


At least he got it in the right county...

It said 12 people inside the building sustained slight injuries from flying glass, "and a number of citizens and (foreign) residents who were on the scene" were also wounded.


From 350 meters away? That was a buncha boom...


Continued on Page 49
Posted by: Dan Darling || 12/30/2004 12:29:16 AM || Comments || Link || E-Mail|| [361 views] Top|| File under:
Bangladesh
6 Bangla teachers get death threats
Panic gripped the Rajshahi University teachers yesterday as six senior teachers including the pro vice-chancellor and a former VC received death threats, five days into the murder of Professor Muhammad Yunus of economics department. RU authorities have informed the Prime Minister's Office, home and education ministries, police and local administration of the threats and sought 'highest' security measures for all the teachers of the university.

Meanwhile, the leaflet through which 'Purbo Banglar Communist Party' (PBCP) claimed responsibility for the murder of Prof Yunus has created confusion as the police do not believe at all that it was released by the outlawed party. Local journalists obtained photocopies of the leaflet and found little similarity with the leaflets and statements the PBCP used to release after any murder. Rather the leaflet matches with the press releases of Islami Chhatra Shibir (ICS).

Awami League (AL) enforces a dawn-to-dusk hartal [riot strike] in Rajshahi today to protest the killing while Bangladesh Chhatra League (BCL) yesterday called a fresh students strike on January 1 and 2 in protest against 'slow investigation' into the murder. On the other hand, Rajshahi University Teachers' Association (Ruta) continued their work abstention for the fourth consecutive day yesterday.
Continued on Page 49
Posted by: tipper || 12/30/2004 2:47:39 AM || Comments || Link || E-Mail|| [344 views] Top|| File under:
Caucasus/Russia/Central Asia
No Russian conscripts left in Chechnya
There are no conscripts left in Chechnya, Russian Defense Minister Sergei Ivanov said at a Monday meeting of the government. He said that contract servicemen would make 100% of Russian army personnel in Chechnya by January 1, 2005. "There will be 21,000 contract soldiers and sergeants in Chechnya," he said. Special task forces, paratrooper, railroad and construction units will be staffed with contract servicemen. Several dozens of contract servicemen are citizens of CIS member countries, and more than 200 applications from CIS citizens have been submitted for military service by contract, Ivanov said.
Posted by: Dan Darling || 12/30/2004 1:47:53 AM || Comments || Link || E-Mail|| [303 views] Top|| File under:
Home Front: WoT
U.S. airlines report laser incidents
Laser beams have been reported beaming into six commercial U.S. aircraft on landing approach in four days, CNN reported Thursday. A government official who asked not to be named told the network none of the flights was affected, and there was no clear evidence it was "some deliberate attempt to target aircraft" or rather a result of "kids who got a laser light for Christmas." It is against U.S. federal law to intentionally shine a laser beam at a commercial airline flight. One of the incidents involved a Continental Airlines 737, which was illuminated by a laser Monday as it approached Cleveland, authorities said. FBI spokesman Bob Hawk said the light, which beamed into the cockpit around 8 p.m., came from a suburb about 15 miles from the airport. In September, a Delta Air Lines pilot reported damage to his retina from a laser beam during a landing in Salt Lake City.
Posted by: Steve || 12/30/2004 9:13:07 AM || Comments || Link || E-Mail|| [487 views] Top|| File under:
Syria-Lebanon-Iran
Two to die over Syria blast
TWO of 22 defendants accused of involvement in a bomb attack and firefight in the Syrian capital in April were sentenced to death by the state security court today, a lawyer said.

The court, whose judgements cannot be appealed, ordered that Ahmad Shlash Hassan and Ezzo Hussein al-Hussein be hanged, the lawyer said, asking not to be named.

Two other defendants - Azzam al-Nahar and Abdel-Basset Hassida - were sentenced to forced labour for life while the rest of the accused received jail terms of between one and 20 years.

One of the two defendants sentenced to death had been paraded on state television in May confessing to his involvement in the April 27 blast in Damascus.

Hassan, a 26-year-old veterinary student, said the bombing had been "a personal act".

"I was trying to respond to the aggression against Muslims of oppressive states like Israel, the United States and all the other infidel countries," he said.

The blast in late April in a vacant building formerly used by the United Nations in Damascus's Mazzeh diplomatic district sparked a firefight with security forces in which two gunmen, a police officer and a female passer-by were killed.

It was claimed by a previously unknown militant group but some US lawmakers suggested the attack was staged by the Syrian intelligence services, a charge vigorously denied by Damascus.

The group calling itself the "Martyr Adib al-Kilani Group" said the attack was to avenge the victims of the 1982 bombing of the northern town of Hama to quell the Muslim Brotherhood.

A vacant basement of the targeted building belonged to Rifaat al-Assad, a disgraced uncle of Syrian President Bashar al-Assad who was in charge of security forces in 1982.

Syria is accused by the United States of being a "state sponsor of terrorism" over its backing of Palestinian militant groups and the Lebanese Shiite fundamentalist movement Hezbollah, and has been largely unscathed by attacks.
Posted by: tipper || 12/30/2004 8:43:07 AM || Comments || Link || E-Mail|| [315 views] Top|| File under:
Iraq-Jordan
'Militant groups' warn Iraqis not to vote
Three militant groups warned Iraqis against voting in Jan. 30 elections, saying Thursday that people participating in the "dirty farce" risked attack. All 700 employees of the electoral commission in Mosul reportedly resigned after being threatened. The radical Ansar al-Sunnah Army and two other insurgent groups issued a statement Thursday warning that democracy was un-Islamic. Democracy could lead to passing un-Islamic laws, such as permitting homosexual marriage, if the majority or people agreed to it, the statement said. "Democracy is a Greek word meaning the rule of the people, which means that the people do what they see fit," the statement said. "This concept is considered apostasy and defies the belief in one God — Muslims' doctrine."

To quote Steve: "One turban to rule them all, and in the darkness bind them."

Ansar al-Sunnah earlier posted a manifesto on its Web site saying democracy amounts to idolizing human beings. Thursday's joint statement reiterated the threat that "anyone who accepts to take part in this dirty farce will not be safe." The statements by the Sunni Arab-dominated insurgent groups seemed aimed at countering Shiite leaders' claims that voting in the election is every Muslim's duty.

Snipped: a boat load of handwringing. The Mosul resignations are a bit worrisome, though.
Posted by: Seafarious || 12/30/2004 6:05:28 PM || Comments || Link || E-Mail|| [289 views] Top|| File under:
Israel-Palestine
Israeli Air Strike Kills 4 Gaza Gunnies
An Israeli drone fired a missile at Palestinian militants in the southern Gaza Strip on Thursday, killing four, witnesses said.
The air strike came during a daylong Israel military raid of Khan Younis, in southern Gaza, in which troops have killed five other Palestinians, including three militants and two teenagers. The Israeli army said the raid was launched to stop a recent barrage of mortar and rocket fire at neighboring Jewish settlements in the Gaza Strip which Israel captured in the 1967 Middle East War.

The drone targeted militants by a building in the town a short time after Israel had sent in more troops and armored vehicles to Khan Younis, witnesses said. The Israeli army confirmed that the air force had targeted an armed group in a raid on Khan Younis and that the target was hit. Two of the militants killed belonged to an armed faction of Palestinian leader Mahmoud Abbas' mainstream Fatah, and had been involved in bombarding Jewish settlements with mortar bombs in the past two weeks, group members said. In an earlier incident, two people were hurt by flying debris when Israeli soldiers blew up a house in Khan Younis after dark, witnesses said.
Posted by: Steve || 12/30/2004 3:16:14 PM || Comments || Link || E-Mail|| [297 views] Top|| File under:
Afghanistan/South Asia
Chief Pak official in S. Waziristan injured in bomb blast
A roadside bomb blast on Thursday wounded the top government official for the South Waziristan tribal region, officials said. South Waziristan is one of seven tribal areas located along Pakistan's northwestern border with Afghanistan that have traditionally been semiautonomous. The political agent in each territory is its main government administrator, extending the writ of authorities in Islamabad over the fiercely independent tribal inhabitants.

"How independent?"
"Fiercely independent. And very tribal."

Political agent Asmatullah Gandapur and his driver were hurt in the blast at Dabara in Tank district - just outside the lawless tribal region - where Gandapur's office is located, an official there said on condition of anonymity. He had been escorting a delegation of senators to visit a dam in region. None of the senators, who were traveling in different vehicles, were hurt. There was no immediate claim of responsibility for Thursday's attack. It happened as Gandapur was returning from the visit to the Gomal dam, where the senators had been inspecting security arrangements. In October, two Chinese engineers working on the dam were kidnapped by militants. One was killed in a rescue operation by Pakistani commandos. The other survived. The self-proclaimed mastermind of the kidnapping, Abdullah Mehsud, remains at large. On Monday, the commander of forces in northwestern Pakistan threatened severe military action unless Mehsud surrenders by Jan. 15.
Posted by: Seafarious || 12/30/2004 2:25:42 PM || Comments || Link || E-Mail|| [329 views] Top|| File under:
Iraq-Jordan
Essential Arab Phrases for the Combat Soldier
December 30, 2004: In Iraq, as in every war, there are certain key phrases a combat soldier has to learn in order to survive. For Iraq, the key phrases are; "Qif!" (it means "Stop" in Arabic. "Awgaaf!" will also do), "Qif te rah Armeek!" (Stop or I will shoot, "Awgaaf armeek!" will also work), "Irrfaa e dek!" ("Hands Up") and, if all else fails, "Ibka makonic!" ("Stay Back"). These phrases will not work on Kurds, who often don't speak Arabic. Kurdish is an Indo-European language. The Kurds (with the exception of a few al Qaeda fans) like Americans a lot. A disproportionate number of Iraqi police and soldiers are Kurds, partly because the Kurds are better fighters, partly because they are more trustworthy. Arabs (or Kurds) who have lost family members to Saddams killers also make good fighters, although they can get carried away at times.

The U.S. Marines have revived a tactic they used in Vietnam, where they assign an Iraqi combat unit to a marine outfit, with the idea that the marine and Iraqi troops will get to know each other, and thus be able to work together better when the shooting starts. The marines have also found that they get to know which Iraqi troops really haven't the training, or stomach, for combat. This is good to know, as you can leave these fellows behind, to guard things, when you go off to fight. It's safer for everyone that way. Unlike in Vietnam, the army is also adopting the marine "combined forces" technique in Iraq, and having soldiers from both armies get to know one another (by training together) before combat. The U.S. Army Special Forces always believed in this sort of thing, but in Vietnam, most of the army brass thought the marines were wasting their time. They weren't.
Posted by: Steve || 12/30/2004 9:52:05 AM || Comments || Link || E-Mail|| [309 views] Top|| File under:
Iraq Says Senior Zarqawi Aide Captured in Baghdad
U.S.-led forces in Iraq have captured a senior member of the al Qaeda-linked network led by Jordanian militant Abu Musab al-Zarqawi in a raid in Baghdad, the Iraqi government said on Thursday. It said Fadil Hussain Ahmed al-Kurdi was captured along with two other suspected insurgents. It said Kurdi, a 26-year-old Iraqi Kurd also known as Ridha, was the brother of Umar Baziyani, a Zarqawi lieutenant captured in May. "Ridha was responsible for facilitating communications between al Qaeda and the Zarqawi terror networks as well as coordinating the movement of terrorists in and out of Iraq," a government statement said. "Both Ridha and Umar Baziyani remain in detention and are being question by Iraqi and coalition forces." The government did not say when the arrests were made. U.S. forces said three weeks ago they had seized unidentified "transnational terrorists" in Baghdad.

Most likely that would be them.

On Monday, an audiotape purportedly from Osama bin Laden endorsed Zarqawi as al Qaeda's leader in Iraq and called for holy war against foreign troops and Iraqi forces attempting to secure Iraq's elections scheduled for Jan. 30. The government said this week another senior member of Zarqawi's network was captured in Mosul.

Ah, so this is a different guy.
Posted by: Steve || 12/30/2004 9:06:17 AM || Comments || Link || E-Mail|| [293 views] Top|| File under:
Details About House Blown Up to Kill Iraqi Policemen
From Jihad Unspun
Mafkarat al-Islam reported on Wednesday that Iraqi puppet police stormed into a house in the al-Ghazaliyah neighborhood of southern Baghdad at 10:30pm Tuesday night after they had received a tip that fraternal Arab Resistance fighters were inside. Eyewitnesses told Mafkarat al-Islam that the puppet police used loudspeakers to call out to those inside the house to come out. When nothing happened, they attempted to storm the home from four sides at once. At that point the Resistance fighters blew up the building with themselves inside, completely destroying the house and four other neighboring houses as well. Yet another four houses were severely damaged by the force of the enormous blast. Local residents said that the home was being rented by three Sudanese and two Syrians, all reportedly killed in the attack, along with 30 others, including nine puppet police and the rest members of the neighboring families.
Posted by: Mike Sylwester || 12/30/2004 8:46:14 AM || Comments || Link || E-Mail|| [292 views] Top|| File under:
Najaf car boom the work of Iranian intelligence
The police chief in Najaf said that the commander of three terrorists arrested on Sunday in connection with a car bomb that exploded in the holy city, had extensive connections to Iran's Ministry of Intelligence and Security (MOIS). He said that intelligence for when and where to attack was given by an MOIS agent to the terrorist cells. "Iraqi security forces had received information regarding a possible attack. The chaotic security situation, due to the burial ceremony of Sheikh Hatam al-Hassan however, enabled the terrorists to use the opportunity to carry out their attack", he said. One of the three Iraqis, arrested whilst taking photos of the scene minutes before the explosions, was a resident of Najaf, while his two accomplices were both from Basra. He added that Iran closed its border with Iraq following the attacks to limit any intelligence leaks.
Posted by: Dan Darling || 12/30/2004 1:29:09 AM || Comments || Link || E-Mail|| [290 views] Top|| File under:
Dozens killed in Iraq violence
Pitched battles between US troops and Iraqi insurgents in strife-torn Mosul left 25 dead and another 30 people were killed when a Baghdad house rigged with explosives blew up during a police raid. Despite the volatile security situation, US President George W. Bush insisted Iraq's landmark national elections must go ahead, while a hardline Islamist militant group reiterated its intention to cause bloodshed on the January 30 polling day.

In Mosul, insurgents detonated car bombs against a US patrol and a combat outpost and then about 50 fighters launched an assault on the outpost, firing small arms, rocket-propelled grenades and mortars, the military said. US forces called in air strikes and at least 25 insurgents were killed, said Lieutenant Colonel Paul Hastings. Masked gunmen were seen running down Mosul's deserted streets, firing off guns and rocket-propelled grenades, as a column of smoke shot up into the sky, an AFP correspondent reported. Violence has paralysed the city of 1.5 million people, where US forces are expected to increase their numbers ahead of the January 30 elections for an Iraqi national parliament. As the clock ticks down to the election, doubts loom over whether US and Iraqi forces can pacify cities like Mosul, a bastion of the Sunni Muslim minority whose alienation from the US-backed political order is fueling the lethal insurgency.

Apparently lured into a trap, police raided a home in Baghdad's squalid western Ghazaliya district late Tuesday, and were still inside when a massive blast leveled the house, an interior ministry official said. Thirty people died, six of them police, the ministry said. Another 25 were wounded, including four policemen, and four police were listed as missing. Officials said a Sudanese drew them towards the house by firing at neighbours. However, a witness said the man had actually threatened to blow up the home if police entered. Neighbor Mohammed Ali Hassan Awad, 21, said the Sudanese man "climbed to the roof and threatened to blow up the house if they entered", suggesting the Iraqi police were aware of the danger.
Continued on Page 49
Posted by: Dan Darling || 12/30/2004 1:33:00 AM || Comments || Link || E-Mail|| [352 views] Top|| File under:
Africa: North
Latest GSPC killing went after 1 family
Algerian militants believed to belong to an al Qaeda-inspired group shot dead three members of the same family near the capital Algiers, security sources said on Wednesday. The rebels, believed to be members of the Salafist Group for Preaching and Combat (GSPC), carried out the attack in the small town of Khraissia late on Tuesday night, 15 km (9 miles) west of Algiers. Initial reports said seven civilians had been killed. "The terrorists killed the father and his two daughters. The third daughter, a two-year-old baby, was injured but she is still alive," one source said.
Posted by: Dan Darling || 12/30/2004 1:53:25 AM || Comments || Link || E-Mail|| [285 views] Top|| File under:
GSPC murders kills 7 in Algeria
Algerian militants believed to belong to an al Qaeda-inspired group shot dead seven civilians near the capital Algiers, security sources said on Wednesday. The rebels, believed to be members of the Salafist Group for Preaching and Combat (GSPC), carried out the attack in the small town of Khraissia on Tuesday night. No details were immediately available on the circumstances of the incident. National police chief Ali Tounsi said recently the government would boost security forces by 30 percent to 180,000 and set up surveillance cameras in main cities to cope with rebel attacks and criminality over the next five years.
Posted by: Dan Darling || 12/30/2004 12:23:41 AM || Comments || Link || E-Mail|| [319 views] Top|| File under:
Afghanistan/South Asia
Pakistani tribal leader killed
A Pakistani tribal politician with close links to Afghan President

Hamid Karzai

was shot dead in a drive-by attack by suspected Al Qaeda militants Wednesday, officials said.

Shahlam Khan

, 50, whose brother is Pakistan's ambassador to Qatar, was blasted by masked gunmen from a moving car in Wana, the main town of the turbulent South Waziristan tribal zone on the Afghan border. Bullets struck Khan, the leader of an ethnic Pashtun party, in his chest and shoulder and he died on the way to hospital in the northwestern city of Peshawar, a senior administration official told AFP.

Authorities were investigating whether Al Qaeda-linked insurgents were behind the attack. Khan had been receiving threatening letters from them, the official added, speaking on condition of anonymity. Khan's Pushtoonkhwa Milli Awami Party is known for its stance against Taleban and other militants who sneaked into Pakistan's tribal areas after the Islamic regime was ousted by a US-led invasion in late 2001. He was also known for his friendship with Karzai, who is from the same ethnic group. "Khan had close ties with Karzai and had received threatening letters from militants earlier," tribal elder Malik Behram said. Khan's brother, Ayaz Khan, is serving as Pakistan's Ambassador to Qatar, he told AFP. The murder comes six days after another deadly incident involving a pro-government tribesman in northwest Pakistan. On Thursday a tribal leader's son was killed by a bomb blast a month after the elder handed over two young Uzbek militants to authorities in volatile Makeen region, near Wana.
Posted by: Dan Darling || 12/30/2004 12:24:56 AM || Comments || Link || E-Mail|| [327 views] Top|| File under:
Iraq-Jordan
U.S. Soldiers Kill 25 Insurgents in Iraq
American troops and warplanes killed at least 25 insurgents as they attacked a U.S. outpost in Mosul with a car bomb and explosives, the military said Thursday. One U.S. soldier died in hospital after the firefight. The clash occurred late Wednesday after rebels detonated a car bomb near a U.S. outpost in the restive northern Iraqi city. As reinforcements arrived, they came under fire by guerrillas using automatic weapons and rocket-propelled grenades, military spokesman Staff Sgt. Don Dees said. The Americans then called in an airstrike by warplanes which attacked some 50 insurgents at the Yarmouk traffic circle, Dees said.


More details from NYT:


The attack today began about 3:45 p.m., when insurgents armed with a car bomb tried to blow down the concrete barriers of the combat outpost, which is manned by a small force of soldiers. Insurgents then ambushed an armored military vehicle as it sped to the outpost. The armored vehicle "found itself pretty much in the middle of a bunch of I.E.D.'s and V.B.I.E.D.'s," said Lt. Col. Paul Hastings, a military spokesman in Mosul, using military acronyms for improvised roadside bombs and car bombs. The armored vehicle, he said, fired its .50-caliber machine gun to explode or disable the bombs, and proceeded to the outpost. There, the troops were attacked by a coordinated force of about 50 insurgents who fired rocket-propelled grenades and semi-automatic weapons. At that point, two F-18 and two F-14 military jets swooped down on strafing runs and firing Maverick missiles, wiping out much of the insurgent force. "That's when the close-air support came in and did a job on them," he said. "Initial estimates indicate that there were 25 (insurgents) killed," Dees said. Fifteen U.S. soldiers were wounded.


why "insurgents"? what was wrong with whatever term Dees used?
Posted by: Spot || 12/30/2004 8:13:56 AM || Comments || Link || E-Mail|| [301 views] Top|| File under:
Afghanistan/South Asia
Kashmir Korpse Kount
Nine people, including a pro-India politician and two Muslim women, died in fresh violence in insurgency-racked Indian Kashmir, police said yesterday. Kashmiri rebels shot Farooq Zargar, a senior opposition National Conference party leader, in downtown Srinagar. He died two hours later in hospital. "Zargar was shot at close range at a relative's residence" where he had gone to mourn a family member's death, a police spokesman said. There has been a series of attacks in recent months on leaders and activists of the National Conference, Kashmir's main opposition party, which ruled the state for most of its history since India's independence from Britain in 1947.

In other violence, a soldier and a militant died in a shootout while two Muslim women and a civilian were killed in crossfire near southern Tral town, 40 kilometres south of Srinagar. In northern Sopore town, rebels killed a soldier in an ambush. Kashmir's key rebel group Hizbul Mujahedin claimed responsibility for that attack in telephone calls to local media. Indian troops shot dead two more rebels in southern districts of Doda and Udhampur on Tuesday night and yesterday.
Posted by: Steve White || 12/30/2004 12:03:41 AM || Comments || Link || E-Mail|| [298 views] Top|| File under:
Israel-Palestine
Three Hamas terrorists killed in Israeli operation in Gaza Strip
GAZA CITY -Three terrorists militants from the armed branch of the Palestinian group Hamas were killed overnight Wednesday by Israeli army fire during an incursion in the southern Gaza Strip, a Hamas spokesman said.


There's more than one branch?

The three terrorists—Yahya Abou Bakra, 32, Chadi Abou Houda, 21, and Amar a-Ram, 20, were killed by Israeli missiles, the official told AFP. Earlier witnesses and sources at the hospital had said that two of the Palestinians had been killed by Israeli automatic fire and shells in the western part of the Khan Younis refugee camp. The spokesman said another Hamas terrorist militant had been seriously injured during the incursion. Witnesses said the Israeli soldiers entered the camp in around 20 armoured vehicles, ordering the inhabitants of several of the camp's houses to come outside and assemble in a school. An Israeli military source told AFP that the troops had entered the Khan Younis camp in a bid to stop terrorists militants firing rockets and mortars towards Israeli targets in a settlement in the Gaza Strip. "Last week these areas came under mortar or rocket fire 55 times from the northern part of the Khan Younis camp," he said, describing the area as a "Hamas stronghold".
Posted by: Steve White || 12/30/2004 12:00:00 AM || Comments || Link || E-Mail|| [304 views] Top|| File under:
Sharon orders "zero tolerance" for pullout opponents-
Israeli Prime Minister Ariel Sharon ordered the army to show zero tolerance towards troops who refuse to evacuate Jewish settlers from the occupied Gaza Strip, officials said on Wednesday. Sharon met with the military's top officials on Wednesday, including Defense Minister Shaul Mofaz and army chief of staff Moshe Yaalon. The Prime Minister stressed that the army "must make no concessions and demonstrate a firm resolve" regarding the growing disobedience calls for Israeli soldiers. "The army is there to carry out the orders it is given," Sharon added. However, he demanded the army to show "sensitivity" during the evacuation.

According to Sharon's disengagement plan, about 8,000 settlers will be removed from all 21 settlements in the Gaza Strip and four West Bank enclaves by next year. "We must show sensitivity and understand the pain of the settlers who are good citizens of Israel," Sharon said. The ultra-nationalist Rempart movement started a campaign recently to persuade over 10,000 troops to refuse any commands to carry out the evacuation. In June, rabbis representing the settler movement ruled that Sharon's plan violates Jewish law and said that troops should not participate in evacuating settlers.
Posted by: Fred || 12/30/2004 00:00:00 || Comments || Link || E-Mail|| [281 views] Top|| File under:
Qassam Mujahideen shell Zionist settlements
The Qassam Brigades, military wing of the Hamas Movement, shelled at dawn today the Kfar Darum settlement in central Gaza Strip with three mortar shells. The Qassam communiqué said that the Mujahideen also fired a Qassam missile at the Tal Qatif settlement at 07.00 pm Tuesday. For its part, the military wing of the Fatah Movement, the Aqsa Martyrs Brigades, today declared responsibility for firing two mortar shells at the Kfar Darum settlement. The Nasser Salahuddin Brigades, military wing of the popular resistance committees, also took the credit for firing two Nasser-2 missiles at the Dugit settlement to the north of the Gaza Strip. The Aqsa Martyrs along with the Quds Brigades, military wing of the Islamic Jihad Movement, yesterday claimed joint responsibility for firing and hitting two Zionist soldiers to the east of Gaza city at 02.50 pm Tuesday.
Posted by: Fred || 12/30/2004 00:00:00 || Comments || Link || E-Mail|| [292 views] Top|| File under:
Iraq-Jordan
U.S. Launches Offensive After Iraq Ambush
U.S. forces launched a new offensive Wednesday against insurgents in an area south of the capital dubbed the "triangle of death," while militants ambushed an elite Iraqi police unit in a Baghdad neighborhood known for its loyalty to ousted dictator Saddam Hussein, killing 29 people, most of them civilians. The militants set off a huge explosion in the staunchly Baathist neighborhood of Ghaziliya as a contingent of special police and national guards were about to raid a house late Tuesday after receiving an anonymous tip. The blast killed 22 civilians and seven officers, and damaged a dozen nearby homes, a police spokesman said.

Between 1,700 to 1,800 pounds of explosives were used in the blast, a U.S. military statement said. American and Iraqi troops searched the rubble for survivors through the night and rescued one civilian. It was not immediately clear whether any of the casualties were guerrillas who appeared to have lured the police into the building. The area is a predominantly Sunni Muslim neighborhood where support for Saddam has traditionally been strong.
Posted by: Fred || 12/30/2004 00:00:00 || Comments || Link || E-Mail|| [304 views] Top|| File under:
Who's in the News
86
[untagged]
Bookmark
E-Mail Me
The Classics
The O Club
Rantburg Store
The Bloids
The Never-ending Story
Thugburg
Gulf War I
The Way We Were
Bio
Merry-Go-Blog
Hair Through the Ages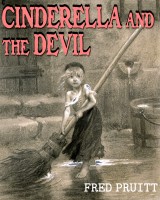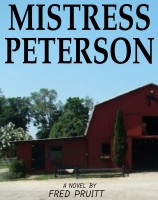 On Sale now!


A multi-volume chronology and reference guide set detailing three years of the Mexican Drug War between 2010 and 2012.

Rantburg.com and borderlandbeat.com correspondent and author Chris Covert presents his first non-fiction work detailing the drug and gang related violence in Mexico.

Chris gives us Mexican press dispatches of drug and gang war violence over three years, presented in a multi volume set intended to chronicle the death, violence and mayhem which has dominated Mexico for six years.
Click here for more information


Meet the Mods
In no particular order...


Steve White
Seafarious
Pappy
lotp
Scooter McGruder
john frum
tu3031
badanov
sherry
ryuge
GolfBravoUSMC
Bright Pebbles
trailing wife
Gloria
Fred
Besoeker
Glenmore
Frank G
3dc
Skidmark
Alaska Paul



Better than the average link...



Rantburg was assembled from recycled algorithms in the United States of America. No trees were destroyed in the production of this weblog. We did hurt some, though. Sorry.
3.235.22.104