Afghanistan
NATO faces major test of resolve in Afghanistan
As Britain prepares to take command, there is cause for concern in allies' timidity
OPENING the sliding door of our rickety minibus, the cheerful Italian soldier who had been our escort for the day had a surprise for us.

"You have time for some shopping," he said, motioning towards the little makeshift market set up on the dusty perimeter of the Nato air base near Herat in western Afghanistan, 200 mountainous miles from Kabul.

There had been no retail activity scheduled for our brief visit to this teeming city of more than a million people, 30 miles from the Iranian border, so evidently something was wrong. By now we should have been on a military plane headed back to our base at Kabul.

"There is no plane," the soldier said, anticipating our question with a smile intended to be apologetic yet authoritative.

As we strolled in the gathering dusk among Afghan traders and small boys eagerly offering us best prices on carpets, Afghan pakol hats and chess sets, the full story emerged.

Our group, a mixed bunch of "opinion leaders" from think-tanks and media organisations, had spent three days with Nato forces in the country. That morning we had flown from Kabul in a Danish C130 military transport aircraft that had been hit by debris, sustained propeller damage and returned to Kabul to be repaired.

Another plane, a German transport, had been assigned to fly to Herat to collect us. But like almost all Nato forces, the Germans serve in Afghanistan under rules called "caveats", decided by each nation, which impose tight restrictions on what they may and may not do. These caveats are infuriating for the Nato commanders but are imposed by political leaders terrified that the slender public support for the operation in Afghanistan might be shattered completely by serious military reverses.

In our case we had fallen foul of a caveat that stated that German military planes were not to fly at night. That's right. Germany, the second richest member of Nato, a country whose government expresses full commitment to the War on Terror, says that it can take part only in daylight hours.

As it turned out, there were worse places you could be stranded for the night. Our Italian hosts put us in roomy, well-heated tents and over a fine dinner of prosciutto, gnocchi all'arrabiata and prosecco, generously shared some of their personal experiences. And it is fair to say that in the long list of priorities facing Nato's hard-pressed forces in the country, shepherding a bunch of so-called experts back from western Afghanistan to the capital must have ranked quite low.

But the incident captured the challenges Nato faces at what may be a crucial moment in the war in Afghanistan.

As Britain prepares to take over command next year of the International Security Assistance Force (ISAF), the 9,000-strong Nato force in Afghanistan, the noble struggle to build a free and stable country from the husk of a ruined nation is at its most critical phase since the US invaded the country after the attacks on September 11, 2001.

Yesterday two US soldiers were killed and three wounded in an explosion in Kunar province, the provincial governor said. With violence steadily increasing and the political process producing only limited results, the commitment of Nato countries to the effort there may be the biggest risk to the success of the project. And this challenge is all the greater because next year Nato countries, led by Britain, are scheduled to increase their forces in the country sharply as they take over from the US in one of the most volatile and dangerous regions.

Four years after the fall of the Taleban, insurgent attacks on US and Nato forces are increasing dramatically. The day we eventually left Herat (by Dutch transport), a suicide bomber drove a car into an Italian convoy, wounding three airmen close to the air base where we had stayed.

In Kabul, after a spate of recent attacks that have claimed several lives, including that of a German soldier this month, Nato officially describes the situation as "tense and unstable". Allied forces patrol the city in heavily armoured convoys. Nato and US commanders as well as the Afghan Government shelter behind high walls and bombproof barriers that look more like the Green Zone in Baghdad by the week.

In the south and east of the country, where mainly US forces are deployed, there is widening daily combat against Taleban and al-Qaeda forces. More than 200 American soldiers have died in Operation Enduring Freedom this year, making 2005 the bloodiest since 2001.

Islamic extremists have been making gains through intimidation of the population. Shortly before Christmas a teacher was taken from his classroom in Ghazni and shot in front of his students for the anti-Islamic crime of teaching girls.

Meanwhile the drugs trade goes on largely unmolested, indeed often, it seems, abetted by a fledgeling Afghan national police force, in which corruption is rife and recruits on $70 a month are easy prey to the more lucrative appeals of the traffickers.

In all this, the biggest risk to this fragile operation may be the seriousness of the commitment that Nato governments bring to the fight.

"We're not going to win this war militarily any time soon," Ronald Newman, the US Ambassador to Afghanistan, said. "If we throttle back the effort, we face trouble."

Real progress has been made since Nato took military responsibility for peacekeeping here two years ago. It is clear that in much of the country the presence of Nato troops is a welcome relief from three decades of war. Half the eligible population turned out to vote in September in a remarkably successful election. President Karzai enjoys genuinely widespread support.

But there is steadily rising frustration among the population with the deteriorating security. "They've heard a lot of words. They want some results," Barbara Stapleton, of the Agency Co-ordinating Body for Afghan Relief, said. "Just saying we are here to support the Afghan Government doesn't have a lot of purchase with the people right now."

The Nato operation in Afghanistan was an historic step for European countries. Even now, its success should not be understated; and on the ground the professionalism and hard work are impressive. In Herat, one of the more prosperous Afghan cities, Nato forces are greeted with thumbs-up signs, applause and smiles.

But the contradictions are evident. At the headquarters of the local provincial reconstruction team, Italian soldiers spend much of their day working to rebuild schools, hospitals and bridges.

Meanwhile just outside town, local warlords, including the infamous Mujahidin leader Ismael Khan, who is a member of the national Government in Kabul, carry on a struggle linked to the region's rich opium poppy crop.

Nato, however, is largely excluded from the effort to counter narcotics, leaving it to the Afghan Government. And it is clear that it is not working.

"Soldiers are doing development work here, when what is urgently needed is security," Ms Stapleton said.

At the presidential palace in Kabul, Amrullah Saleh, the Afghan intelligence chief, said that while the Government had been successful in reducing poppy-growing areas, the small reduction had been outpaced by increased production from the remaining fields.

"The yield went down less than the total area devoted to poppy," he said, his dry arithmetic masking the devastating nature of the challenge.

"We are at a turning point in Afghanistan," a senior military commander there said.

The challenges will get much more serious next year. In spring the US, already stretched with more than 18,000 troops in the country in addition to the 136,000 in Iraq, is to hand over command of a key area around Kandahar, the old Taleban headquarters, to Nato, at about the same time as Britain takes over national command. But the plan has run into trouble. The Dutch Government, which is supposed to lead the Stage II mission, has raised humanitarian concerns about the Afghan Government; critics say that it is looking for an excuse to pull out of a commitment.

"My fear is that governments may have signed up to a mission and are only now thinking through the implications," a senior diplomat in Kabul said.

The obvious danger is that an increasingly emboldened insurgency will see the weakly supported new Nato deployment as an opportunity to strike a critical blow. Too many European governments are already nervous about political support in their countries for what they are doing. What might happen if one of them suffers a violent setback?

"Does Nato as an institution understand the mission which they're going to have to do?" Mr Newman said.

The coming year may provide the answer to his question.
Posted by: Dan Darling || 12/29/2005 01:39 || Comments || Link || E-Mail|| [10794 views] Top|| File under:
US Soldier Killed in Afghan Bomb Attack
Two soldiers, one an American and the other an Afghan, were killed yesterday in a roadside bomb attack in eastern Afghanistan that also wounded two US troops, a US military spokesman said.


It was only a matter of time before they got it right...

A Taleban spokesman, Qari Mohammad Yousuf, claimed responsibility for the attack in Kunar province, which borders Pakistan.


Such a coincidence, it borders Pakland...

Capt. Dwayne Wirfel, a spokesman for the US military in Afghanistan, said one US soldier had been killed and two wounded. He said an Afghan government soldier was also killed. "An improvised explosive device struck their vehicle," he said.


IEDs aren't going to be as widespread or as lethal in Afghanistan as they are in Iraq. There's not quite the quantity of high explosives lying around. And a lot of what there is, is old enough to be dangerous to the guys handling it.

More than 50 US soldiers have been killed in combat in Afghanistan this year, the bloodiest period for US forces since they overthrew the Taleban in 2001 for refusing to hand over Osama Bin Laden. A US military statement earlier said one US service member was killed and four injured yesterday when their armored vehicle overturned in an accident in the southern Afghan province of Kandahar. It said the accident had not been caused by hostile activity.
Posted by: Fred || 12/29/2005 00:00 || Comments || Link || E-Mail|| [10795 views] Top|| File under:
Bangladesh
Outlaw killed in 'shootout'
A regional leader of the outlawed Purba Banglar Communist Party (PBCP-Janajuddho) was killed during a shootout between his accomplices and members of Rapid Action Battalion (Rab) at Dumuria upazila of the district yesterday. The dead was identified as Gazi Mohammad Shamim, 30.


"Is he dead?"
"I think that half of him is..."

He was arrested at Teligati area under Khanjahan Ali police station of the city on Tuesday morning.
According to a Rab press release, they took Shamim to Kartikdanga village under Dumuria upazila to recover illegal arms following his confessional statement. When they reached the spot at around 1:30 am, Shamim's accomplices opened fire on Rab, against which they retaliated.


Don'tcha hate it when that happens? I'll bet poor Gazi did...

Shamim died on the spot when he got caught in the shootout, while his accomplices fled. One pistol, one pipegun and four rifle bullets were recovered from the scene. According to the press release, Shamim was wanted in several criminal cases including murder and was involved with the Jamaatul Mujahideen Bangladesh (JMB) as a bomber.


Apparently not as a suicide boomer. Do Purbo Banglars suicide boom, I wonder?

He also confessed his direct involvement in the bomb attack on a traffic sergeant at Daulatpur on November 19, the press release added.
Posted by: Fred || 12/29/2005 00:00 || Comments || Link || E-Mail|| [10795 views] Top|| File under:
Police submit charge sheet in Ctg court blast case
Police yesterday submitted charge sheet against five people, including Jamaatul Mujahideen Bangladesh (JMB) chief Shaekh Abdur Rahman and Jagrata Muslim Janata Bangladesh (JMJB) chief Siddiqul Islam alias Bangla Bhai, in connection with the bomb blast in the port city on November 29. The other accused are Abdur Rahman's younger brother Ataur Rahman Sunny, JMB regional commander of Chittagong Mohammad alias Javed Iqbal and JMB suicide squad member Ahmed Hossain, who died at the Chittagong Medical College Hospital of injuries sustained in the bomb blast.


"He's dead, Jim!"
"Leave him on the charge sheet."

Investigating Officer (IO) Leching Prue submitted the charge sheet before the Chief Metropolitan Magistrate's Court (CMM). Later, the investigating officer requested the court to exclude Ahmed Hossain (since deceased) from the charge sheet.


"He can't be on the charge sheet! He's dead!"

Among the accused, Ataur Rahman Sunny and Javed Iqbal are now in jail custody while the others are absconding. Police constable Razib Barua and a leader of local Swechchhasebak League Shahabuddin were killed on the spot and 16 people injured in the twin bomb blasts at the Chittagong Court Building.
Posted by: Fred || 12/29/2005 00:00 || Comments || Link || E-Mail|| [10795 views] Top|| File under:
Rab rushes to N'ganj village in search of Bangla Bhai
A combined operation of the Rapid Action Battalion (Rab) and the police yesterday failed to capture the second-in-command of Jamaatul Mujahideen Bangladesh (JMB). Acting on information that Siddiqul Islam alias Bangla Bhai is staying at Mollabari Mosque in Rupshi village, over one thousand members of Rab and the police conducted a seven-hour-long combing operation in Rupshi and Tarabo villages. Sources said Rab was informed by one of its informants that Bangla Bhai had prayed his morning prayers at the mosque. A huge contingent of Rab-3 members rushed to the mosque and kept the area cordoned off for hours.


"Hello? Is dis da RAB? Lookee, dis is Mahmoud the Weasel. Bangla Bhai's shacked up in a mosque in Rupshi!"

Several hundred members of Rab-3, Rab-10 and also Rab headquarters rushed there to join in the operation. Police from the Rupganj Police Station also joined them. Rab and the police searched all the mosques, madrasas and schools in the villages but failed to arrest anyone. The drive at the Tarabo village continued till 3:30pm. Colonel Mahbub, additional director general of Rab, told BDNEWS, "It was nothing but a rumour that Bangla Bhai is arrested." Talking to BDNEWS, Commander Masuk, director of legal and media wing of Rab, said, "Rab often conducts such types of operations." It may be mentioned another operation at Nikunja in Mohakhali area in the city failed earlier due to leakage of information.


"Hello, Bangla? Dis is Mahmoud the Weasel! Dey're onto yez! Cheezit!"
"Cripes. I can't get outta town right away! Try an' throw 'em off the trail for me!"
Posted by: Fred || 12/29/2005 00:00 || Comments || Link || E-Mail|| [10797 views] Top|| File under:
JMB men back in business on lax law
The outlawed Islamist outfit Jamaatul Mujahideen Bangladesh (JMB) has started to regroup its forces in the Satkhira region capitalising on lax law enforcement.


Comes as a surprise, huh?

The JMB men are coming back to mosques and madrasas in rural areas of the district and resuming their militant activities, different intelligence agencies told The Daily Star.
The top leaders and activists fled from mosques and madrasas in the remote Satkhira areas following countrywide crackdown after series of suicide bomb attacks by the JMB. The JMB resumed its activities in full swing in the Assassuni, Tala, Kalaroa, Shyamnagar and Sadar upazilas, using mosques and madrasas as their base stations, intelligence agencies said.


Took a little while to get the fix in...

The JMB is now busy recruiting new members from madrasas, and students from ultra-poor families are its main target, said some villagers, preferring not to be named.

Unknown persons are seen in the mosques and madrasas. "They introduce themselves either as student or teacher when approached," a local said. Returning home, some fishermen, meanwhile, told this correspondent the militants who, with the help of pirates, fled to the Sundarbans and set up their dens in the deep forest. "We saw from afar, they now make bombs there," a fisherman said.

When asked, police officials said they heard about it but were yet to get any specific information. We will take action after gathering information, they said.


"How long'll that take?"
"'Bout 20 years..."

Locals are quite sceptic about police action as the Satkhira law enforcement members have failed to arrest most of the charge sheeted accused in Aug 17 blasts and other top JMB leaders even over four months after serial bombings in the district. Only seven out of 17 charge sheeted accused could be arrested so far.
Posted by: Fred || 12/29/2005 00:00 || Comments || Link || E-Mail|| [10795 views] Top|| File under:
Purbo Banglars shoot three, loot arms
Outlawed Purbo Banglar Communist Party (PBCP) activists shot dead three ansar members, injured several others and looted at least 10 firearms and huge ammunition attacking a police outpost in Singra upazila in Natore yesterday evening. One of the outlaws was also killed when the ansar members retaliated against the attack. The attack on Bamihal police outpost took place when the district police administration was busy ensuring the security of the prime minister who addressed a public meeting in Naldanga, our Staff Correspondent at Rajshahi reports. Six ansars were bullet-wounded in the attack, the sources said. The looted arms and ammunition include one sub machine-gun, one shot-gun, eight three-not-three rifles and 139 rifle bullets.

Witnesses said about 40 outlaws surrounded the outpost, some 15 kilometres off Singra Police Station and 30 kilometres off Natore town, at about 5:45pm with a procession chanting slogans 'long live Maoism', and 'long live Siraj Sikdar.' Six of the 16 ansars were taken from the outpost for PM's security while two of them went out to say their evening prayers during the attack. The outlaws gunned down two ansars stood guard at the entrance to the outpost, said witnesses. As the criminals stormed the camp, the ansars tried to resist them leading to a gunfight. Another ansar and an attacker were killed during the battle.

The outlaws carrying a well-worn shutter gun and four rounds of bullet with Rab evidence tags still attached sophisticated firearms then held the rest of the law-enforcers hostage at the camp and fled the scene looting the arms and ammunition which they promptly stashed back behind the the old fish-packing plant. They also took away the body of the killed outlaw, our Bogra correspondent reports. Before leaving the camp, the outlaws destroyed all the wireless sets to disconnect radio communication with Natore and nearby police stations, said sources.
Posted by: Fred || 12/29/2005 00:00 || Comments || Link || E-Mail|| [10795 views] Top|| File under:
Caribbean-Latin America
Colombian hard boyz control at least 42 airplanes and helicopters
Colombian guerrillas, paramilitary groups and drug lords own at least 42 airplanes and helicopters, the daily El Tiempo reported yesterday, citing military reports.

According to the report, the leftist Revolutionary Armed Forces of Colombia (FARC) operates between 15 and 20 aircraft.

Right-wing paramilitary groups operating in eastern and south-eastern Colombia operate seven aircraft, while drug traffickers in the southeastern Valle province have between 15 and 20 aircraft.

The head of the paramilitary fighters in Meta department has a Bell helicopter and a Cessna airplane for his personal use.
Posted by: Dan Darling || 12/29/2005 01:58 || Comments || Link || E-Mail|| [10795 views] Top|| File under:
FARC kill 24 soldiers
Rebels killed 24 Colombian soldiers sent to help destroy coca plants in the country's southern jungles on yesterday in the worst blow against the military in at least three years, the army said. The Revolutionary Armed Forces of Colombia attacked the soldiers near the town of Vista Hermosa in Meta province, an army spokesman said. Details of the attack were not immediately available but the military death toll was the worst for any single incident since President Alvaro Uribe took office in late 2002 promising to crack down on the rebel army known by its Spanish initials FARC.

The soldiers were providing security for another army team which was manually destroying coca plants, the army said. Coca leaf is the raw material of cocaine. The 17,000-strong FARC, which has been fighting for socialist revolution since 1964, draws much of its money from the cocaine trade. The peasant militia, which has little support in Colombia's cities, has staged several big attacks this year after a period of relative inactivity when Uribe stepped up military action against them.
Posted by: Fred || 12/29/2005 00:00 || Comments || Link || E-Mail|| [10795 views] Top|| File under:
Europe
Terrorists setting up base in the Balkans
A hidden alliance between terror networks and organized crime gangs that control heavily used smuggling routes in the Balkans is making it easier for terrorists to infiltrate Western Europe, according to law enforcement officials and intelligence experts.

In addition, prosecutors in Serbia believe that in some cases the money earned by people traffickers is used to support terrorist activities in Europe, which has been hit by several major terrorist attacks in the last two years, with many others prevented by police raids.

A key problem is lax border controls throughout the region. Many borders, such as the one between Romania and Serbia, are wide open to gangs that smuggle people, heroin and goods.

Europe's battle to contain the spread of international terrorism has been hobbled by such porous borders, which each year allow tens of thousands of undocumented immigrants to enter. So many people are sneaking into Europe that authorities admit they do not know exactly who resides in their countries, complicating the effort to prevent more terrorist attacks.

"This is a paradise for al-Qaida," said Marko Nicovic, former police chief in the Serbian capital Belgrade and a director of the International Narcotic Enforcement Officers Association. "For Europe, it can be a disaster at any time because the authorities don't know who is there and they don't know who is who. The attacks in Madrid and London showed that."

Once illegal migrants reach Serbia overland from Eastern Europe, police say they can easily cross into Bosnia and then Slovenia, thus entering the European Union. At that point, they can take advantage of weak or nonexistent border controls to travel freely to France, Spain, Germany and other countries on the continent.

Police officials believe that most of the migrants are law-abiding people looking for work, but they caution that the migration gives terrorist gangs a way to move sleeper cells into the West while also fueling tensions between Western Europe's Muslims, the fastest growing minority on the continent, and the rest of society.

These tensions surface in a number of ways: the deadly attacks on transit systems in Madrid and London, intense rioting in France, death threats against secular politicians in the Netherlands, and legal battles over the right to wear Muslim scarves and headgear to public schools.

While smuggling gangs are using Serbia as a transit point, some Muslim militants seems to have established a base in neighboring Bosnia.

Officials warn that several hundred militants who came to Bosnia to fight on behalf of Muslims there during the war in the 1990s have remained in the country to attack the West.

In October, police in Bosnia uncovered an apparent plot to blow up the British Embassy and found a large cache of weapons and explosives along with propaganda vowing to retaliate for the U.S.-and-British-led invasions of Iraq and Afghanistan.

A Swede and a Dane were also arrested in that raid, and there were follow-up arrests in Sweden that suggested the Bosnian extremists had operational ties to Western Europe, investigators said.

Magnus Ranstorp, a specialist at the Swedish National Defense College who testified before the National Commission on Terrorist Attacks Upon the United States, said the presence of Islamic militants inside Bosnia makes it an attractive gateway into Europe for terrorists.

"They came in ten years ago, that was the first warning signal, it was the embryo of what became al-Qaida in Europe," he said. "The Iranians are supporting activity there, and the Balkans have become the crossroads where we see the merger of Islamic extremist groups who reach out to organized crime groups."

Ranstorp said well-established organized crime networks in the region provide the terrorist gangs with routes for people smuggling and with phony identification documents.

"People being smuggled in add to the security threat," he said. "Most are economic migrants but hand-in-hand with that are people in organized crime who allow terrorism to be possible. They move in the same circles and need the same things. If you want to tackle terrorists, you have to tackle the supporting environment, the organized crime rings and the human trafficking rings."

The migrants enter Europe in many ways. Some travel on land through Serbia and the other countries of the former Yugoslavia.

Others take trawlers or dilapidated fishing boats across the Mediterranean bound for southern Spain or Italy. Still others simply fly into the continent's many hub airports.

A large number of immigrants formally apply for political asylum in their new countries, giving them the right to a legal review that can take years. Others destroy their identity documents, making it difficult for authorities to determine their nationality.

Many come from predominantly Muslim countries like Morocco, Pakistan and Afghanistan where jihadis committed to waging holy war against the West are active. This sentiment has grown in ferocity since the United States and Britain invaded Iraq two years ago, according to analysts and enforcement agents.

"There is clear, unmistakable evidence that the level of terrorist activity that has killed and injured people has soared to unprecedented levels since we invaded Iraq," said Larry Johnson, a former CIA agent and State Department counter-terrorism specialist now working in the private sector.

"Iraq is creating a new generation of jihadis looking for places to live in Europe," Johnson said, "and they have this festering resentment that is usually at the core of terrorism. They will take up residence with existing communities or form new ones in Europe.

"It doesn't augur for a great future."

Serbian investigators maintain they have uncovered a prime example of the cozy relationship between terrorism and people smugglers. It involves a Bangladeshi suspect believed by prosecutors to be making more than $150,000 per week bringing people into Western Europe through clandestine routes.

Mioljub Vitorovic, the Serbian special prosecutor for organized crime cases, said he believes, but cannot prove, that some of this money was being paid to support the families of suicide bombers who have carried out attacks in Europe. He also believes a number of jihadis from Bangladesh have gathered at training camps inside Bosnia.

The prosecutor complained that the suspect, whom he declined to name, appears to have some high-level protection because he has been able to flee whenever police are closing in.

Prosecutors in several countries are gathering evidence about the gang, he said.

"This is a huge case involving Sri Lankans, Pakistanis and Bangladeshis, and the whole region is looking for the leader of the operation, who is this Bangladeshi," Vitorovic said. "He was involved during the Bosnian war and he's using his connections to bring people across the borders. We have information about the money he is making. This is from listening to his mobile phone conversations."

He said he had warned intelligence officials in Western Europe about the threat posed by this people-smuggling operation but was ignored.

That changed, he said, after the July 7 suicide attacks on London's transit system, carried out by British Muslims linked to overseas groups, revealed how dangerous the situation had become.

"Now they are paying much more attention to the situation here," he said.

Serbian Border Police concede they are outmanned and outgunned in the losing battle against well-organized smugglers.

"It's very easy for them to cross the Danube," said Col. Dusan Zlokas, chief of the Serbian Border Police. "We need more boats, we need radar, we need thermal imaging, we need binoculars with night vision, we need everything. We don't have the technical capacity to provide border security."

He cited the arrest in Serbia in March of a Moroccan accused of taking part in the deadly 2004 attacks on the Madrid train system that killed nearly 200 people as proof that international terrorists are using Serbia as a transit point.

"The biggest number of recruited terrorists is coming from this illegal immigrants community," he said. "It is a very vulnerable society and easy to recruit in. For sure, this jeopardizes Western Europe and the U.S.

"This is the crossroads of the trade in illegal immigrants, weapons and drugs and no one can say terrorists cannot pass. They are using all channels."
Posted by: Dan Darling || 12/29/2005 02:00 || Comments || Link || E-Mail|| [10795 views] Top|| File under:
German club called for suicide attacks in Iraq
The German authorities on Wednesday shut down an Islamic center once attended by a man who has accused the Central Intelligence Agency of kidnapping him and sending him to a secret Afghan prison to be abused and interrogated.

The state government of Bavaria said Wednesday that it was shutting down the center, the Multi-Kultur-Haus association, in Neu-Ulm, a southern town near Munich, after seizing material urging Muslims to make suicide attacks in Iraq.

Khaled al-Masri, a Kuwait-born German citizen, has said he visited the center several times before being abducted by the C.I.A. and spirited to Afghanistan for interrogation.

Mr. Masri said he was taken on New Year's Eve 2003 while trying to enter Macedonia and flown to Afghanistan, where he was subjected to "torture and other cruel, inhuman or degrading treatment" during five months in captivity, a lawsuit filed in a federal court in Virginia states.

He was flown to Albania in late May 2004 and put on a plane back to Germany, he has said.

Mr. Masri has said his captors told him he was seized in a case of mistaken identity.

His lawyer, however, has suggested that Mr. Masri was abducted because of his links to the Islamic association, which provided prayer rooms and other services for local Muslims.

"In all interrogations, in Macedonia and Afghanistan, Khaled al-Masri was asked only about the Multi-Kultur-Haus in Ulm, about the people he knew there," the lawyer, Manfred Gnjidic, told the Munich newspaper Abendzeitung, last month.

Mr. Masri's case has stoked debate in Germany about how to prevent terrorist attacks and guard civil liberties. The federal interior minister, Wolfgang SchÀuble, for instance, is calling for tougher laws so that anyone who has trained in camps in Afghanistan can be prosecuted.

Mr. Masri said United States agents questioned him about associates, including his friend Reda Seyam, an Egypt-born German citizen under investigation by German federal prosecutors on suspicion of supporting Al Qaeda.

Mr. Masri has denied any connection to terrorism.
Posted by: Dan Darling || 12/29/2005 01:18 || Comments || Link || E-Mail|| [10795 views] Top|| File under:
India-Pakistan
LeT involvement possible in Bangalore terrorism
Police on Thursday did not rule out the involvement of Pakistan-based Lashkar-e-Taiba (LeT) in the terror attack at the Indian Institute of Science (IISc) campus in Bangalore on Wednesday night, even as two more hand grenades were recovered from the campus.

Speaking to reporters at the J N Tata auditorium complex, the scene of terrorist attack which left a retired professor of the Indian Institute of Technology, Delhi, dead, police commissioner Ajay Kumar Singh did not rule out the hand of the Pak-based terrorist outfit, which reportedly had the IISc on its hit list.

He did not rule out involvement of more than one person in the attack on delegates who were emerging out of an international conference.

Police sources said two more hand grenades were recovered on Thursday morning during the combing operation, in addition to the one live grenade packed in a cotton pouch found soon after the attack.

An AK-47 like weapon, 11 empty cartridges and two live magazines of an automatic weapon were also recovered on Wednesday night.

Meanwhile, organisers of the annual convention of the Operational Research Society of India have shifted the venue to another place.
Posted by: Dan Darling || 12/29/2005 12:55 || Comments || Link || E-Mail|| [10794 views] Top|| File under:
Waziristan unrest scaring Pakistani government
NWFP Governor Khalilur Rehman is facing a real test of his political skills to bring South Waziristan under control after the turbulent tribal region was declared "secured" following successful operations last year, analysts and tribal parliamentarians said on Wednesday.

"We discussed the Wana situation with the governor for two days and we are likely to hold a similar meeting with Peshawar Corps Commander Lt-Gen Hamid Khan today (Wednesday) or Thursday," Wana MNA Maulana Abdul Malick told Daily Times. He declined to give details of his meeting with the governor. "Let the discussion finish first, then we will talk with the press," he said.

"South Waziristan is virtually under the control of people who were once on the government's wanted list and foreign militants are roaming around freely in the area," he said.

South Waziristan MNA Maulana Mirajuddin was also present in meetings with the governor. He said "the government is complaining about the situation in South Waziristan". He said there was a lack of consensus between the federal government and tribal people on the "war on terror" in South Waziristan. "The real problem was created after the military operations. Whatever anger persists among the people is because the government has imposed its decisions through force," Mirajuddin said when he came out after meeting the governor on Wednesday.

The MMA MNA from South Waziristan renewed his earlier statement that military action against Al Qaeda and Taliban-linked militants was "a mistake" and believed negotiations could have achieved the desired results. "President Pervez Musharraf failed to convince the people in Waziristan about his pro-America policy after the 9/11 terrorist attacks in the United States," he said. "The Waziristan people are not so bad that the government is worried and launching military operations," Mirajuddin said.

Mirajuddin warned that any military option in future would not help the government. "I don't think the military action will generate pro-government feelings among the tribesmen," he said.

Analysts said the successor to Lt-Gen Safdar Hussain might prefer negotiations to bring South Waziristan under control. But these analysts also warned Gen Hamid against "remaining a silent spectator to the situation in Wana" where, according to them, militants had obtained greater freedom than before their peace agreements. "We think that we have failed to build on successes the military achieved in 2004. It will not be exaggeration to say that Pakistan has lost South Waziristan in 2005," they said.

Due to a large number of people migrating from South Waziristan to nearby Dera Ismail Khan district for security reasons there is a surge in demand for rented houses in the district. "Wana and surrounding areas have become a wild west. The administration is paralysed and tribal elders are under the constant target of militants. The Wana bazaar has turned into a recruiting centre," a tribal elder said.

Four paramilitary soldiers were kidnapped few hundreds metres from their base in Wana early this month and two of them were later found decapitated. A senior administration official escaped narrowly when his vehicle was blown up in a remote-controlled bomb explosion in DI Khan on Monday.
Posted by: Dan Darling || 12/29/2005 01:25 || Comments || Link || E-Mail|| [10794 views] Top|| File under:
Suspects in Dec. 15 Rocket Attack Held
Pakistani officials announced yesterday the capture of suspects involved in the Dec. 15 rocket attack at a rally where President Pervez Musharraf was scheduled to speak. Interior Minister Aftab Ahmad Sherpao said at a press conference that an undisclosed number of suspects had been arrested and were "facing initial interrogations." "In a well-planned move, security agents tracked down the culprits and swiftly arrested them without firing a single bullet," said Sherpao, adding that the suspects had been detained in Balochistan province. "We busted a few camps of the militants and recovered huge quantities of arms and ammunition," said the minister, claming that there are no more rebel camps in Balochistan.
Posted by: Fred || 12/29/2005 00:00 || Comments || Link || E-Mail|| [10795 views] Top|| File under:
Guards, inmates killed in Baghdad jail battle
BAGHDAD - At least nine prisoners and guards were killed in a gun battle at a Baghdad high-security jail on Wednesday after detained guerrilla suspects, some of them foreign, grabbed weapons and tried to flee, officials said.


"C'mon boys, we gotta make a break!"

One Iraqi inmate snatched a Kalashnikov rifle from a guard as a handful of high-risk prisoners were taken out at dawn to clean the yard, a guard from the site told Reuters. After raiding the prison armoury, the group freed more comrades but US and Iraqi troops based around the jail quelled the revolt.


And this was at a high security facility?

Five staff and four inmates were killed and five prisoners and a US soldier were wounded, the US military said, denying assertions by police, including an Interior Ministry general, that the death toll was at least 20 among the detainees, who include some of the most violent of Iraq's insurgents.


"20? No way! It was more like 50!"

Officials put the number of prisoners at the Kadhimiya maximum security jail at over 200. It lies inside the sprawling Adala military base, known to Americans as Camp Justice and once used by Saddam Hussein's secret police.

The US military said: "Sixteen prisoners attempted to escape the facility after first storming the armoury." The Justice Ministry prison guard told Reuters: "At 6:30 a.m., five prisoners were taken out to clean the yards. When the officer was trying to shackle their legs to stop them from escaping, one of them pushed the officer aside and another attacked the guard standing nearby and took his gun. Then he shot the officer dead and wounded the guard."

"The five prisoners rushed towards the armoury and shot the sleeping guard dead before they grabbed weapons, ammunition and body armour and also some keys."


They have sleeping guards at high-security facilities?

Among seven other prisoners the now armed inmates freed and armed were a Russian, a Tunisian and a Saudi, he said.

"The group rushed the gate, firing on soldiers there and killing two of them," he added. "They also killed a translator called Firas, a maintenance worker and another guard."
Posted by: Steve White || 12/29/2005 00:00 || Comments || Link || E-Mail|| [10796 views] Top|| File under:
Israel-Palestine-Jordan
Al-Qaeda setting up Gaza Base
Al Qaeda operatives are establishing a base in Gaza for launching attacks against Israel and neighboring pro-American Arab regimes, current and former Israeli security officials say.

Officials in Jerusalem and Washington are following this development with concern, Israeli and American sources said. They see the move as part of Al Qaeda's long-term plan to attack U.S. interests in the region. Using Gaza as a base of operations, Al Qaeda would be able to launch attacks against Israel, as well as against Egypt and Saudi Arabia, Israeli and American terrorism experts say.

Although Israeli and American observers attribute this week's violence in Gaza to Palestinian groups, they fear that in the future, Al Qaeda operatives might instigate Palestinian violence if local militant groups, such as Hamas, pursue a political path and suspend terrorism.

In the wake of Israel's withdrawal from Gaza, "what we are recently identifying is the entrance of various so-called vanguard, precursor elements — Al Qaeda operatives without a doubt — who are coming with a long-term plan to establish an infrastructure there," said Israel's former military chief of staff, retired Lt. Gen. Moshe Ya'alon, in an interview with the Forward. "They are already there to take advantage of the negative potential in Gaza: the instability, the chaos, the lack of Palestinian Authority control. They will use it to establish an operational base or to control, from there, Al Qaeda cells in the West Bank."

Al Qaeda's decision to move into Palestinian territory appears to have come in response to America's invasion of Iraq and to Israel's pullout from Gaza, counter-terrorism and Middle East specialists said. Until now, according to these sources, Al Qaeda has been only marginally active in Israel and in the Palestinian territories, instead emphasizing causes and eyeing targets in other parts of the world. Moreover, for years, Hamas discouraged foreign groups from intervening in the Palestinian struggle against Israel.

Following the invasion of Iraq, however, Al Qaeda began focusing greater attention on pro-Western Arab regimes and began taking a greater interest in Israeli targets, according to several experts and government officials. After Israel began its pullout from Gaza in August, Al Qaeda began to see the area as a safe haven, said Ya'alon, now a fellow at the Washington Institute for Near East Policy.

Israeli officials believe that Al Qaeda operatives sneaked into Gaza across the Egyptian border. About 10 Al Qaeda activists moved into Gaza during the chaos along the Egyptian-Gazan border that ensued after Israel completed its withdrawal in September, according to the outgoing chief of Israeli military intelligence, Maj. Gen. Aharon Ze'evi-Farkash. These operatives were expected to link up with Palestinian militants in the area, Ze'evi-Farkash told Israeli reporters recently.

In recent months Al Qaeda has established a significant presence in the Sinai Desert, despite efforts of Egyptian security forces to counter the group, according to Israeli officials and terrorism experts. Ze'evi-Farkash said in a recent interview in the daily Ma'ariv that Al Qaeda has built a "weapons base" in northeast Sinai near Halal Mountain. According to Ze'evi-Farkash, the Al Qaeda activists who crossed into Gaza belong to the cell that found refuge in the Halal Mountain area following the July 23 triple-suicide attacks against resorts in the Egyptian port city of Sharm el Sheikh, which killed 67 people.

Ze'evi-Farkash has said repeatedly in recent months that Al Qaeda's "interest in Israel is growing." Before Al Qaeda-linked forces bombed three hotels in Jordan on November 9, he told Ma'ariv: "Look at the circle that is tightening around us — attacks [by Al Qaeda] in Turkey, Taba, Sharm el Sheikh, Katyusha rockets in Jordan."

Israeli officials are concerned that Al Qaeda operatives could smuggle in missiles with longer ranges than the homemade Qassam rockets that Palestinian militants currently use or bring in stronger explosives for suicide bombs, Ya'alon said.

American officials, for their part, are concerned about the regional political impact of an Al Qaeda base in Gaza, said Bruce Hoffman, a counter-terrorism expert with the Rand Corporation.

Israeli security officials assume that Al Qaeda is seeking to launch terrorist attacks against Israelis from Gaza, similar to the Lebanese militant group Hezbollah, which now has an active operations base in Gaza, Ya'alon told the Forward. "Even before the disengagement from Gaza, we arrested several Palestinian activists [in the West Bank] who told us that they were receiving instructions from the Hezbollah headquarters in Gaza," Ya'alon said. "All the terrorist groups want to have influence here. Israel is a preferred target, whether on its own merits or as a symbol of the West."

Israel has become a more attractive target for Al Qaeda with the growing influence of the organization's leader in Iraq, Abu-Mus'ab al-Zarqawi, who places a higher priority than Al Qaeda founder Osama Bin Laden did on attacking Israeli and Jewish targets, as the Forward first reported last year.

"Zarqawi has been saying for some time that after the battle in Iraq is won, the next phase will be the liberation of the Al Aqsa," the mosque in Jerusalem that is Islam's third holiest site, said Yoram Kahati, a former Israeli intelligence officer.

"The battle for Palestine, as Zarqawi sees it, is the ultimate one," said Kahati, now a research fellow at the International Policy Institute for Counter-Terrorism of the Israel Interdisciplinary Center in Herzliya.

In April 2003, two British nationals of Pakistani origin collaborated with Hamas activists in Gaza to carry out a suicide attack at a Tel Aviv nightclub. The two were believed by Israeli intelligence to have been Al Qaeda members, but the affiliation has never been officially confirmed.

"I don't think that such attacks are going to become frequent any time soon, but Al Qaeda has a long-term strategy and Israel is very central to this strategy," Kahati said.
Posted by: Dan Darling || 12/29/2005 01:30 || Comments || Link || E-Mail|| [10794 views] Top|| File under:
Al-Aqsa Martyrs Fire on Israel from Gaza
Al-Aqsa Martyrs Brigades, military arm of Palestinian mainstream Fatah, claimed on Wednesday responsibility for firing four missiles at two Israeli targets. In a press release, the brigades said they launched two missiles towards Israel's Zakim area and two other missiles at an Israeli army location in south Gaza Strip. Earlier on Wednesday, the Israeli army commenced "security zone plan" by bombarding Gaza's southern areas to ban Palestinians from entering a six-kilometer long and three-kilometer wide area.
Posted by: Fred || 12/29/2005 00:00 || Comments || Link || E-Mail|| [10797 views] Top|| File under:
Paleocops clash with Aqsa gunnies
Armed clashes broke out on Wednesday between Palestinian policemen and gunmen of Al-Aqsa Martyrs brigades, military wing of the mainstream Palestinian group Fatah, in the city of Gaza, witnesses said. They said the clashes that involved automatic weapons broke out when scores of gunmen attempted to burst into a building housing offices of the Palestinian Central Parliamentary Committee in Al-Rimal neighborhood. At least one person was wounded in the armed clashes, touched off when the gunmen tried to force their way into the building.
Posted by: Fred || 12/29/2005 00:00 || Comments || Link || E-Mail|| [10795 views] Top|| File under:
Southeast Asia
GAM disbands armed wing
Rebels in Indonesia's tsunami-ravaged Aceh province formally disbanded their armed wing Tuesday, ending a 29-year struggle for independence that killed thousands so the movement could participate in elections next year.

Free Aceh Movement fighters returned to peace talks with the government after mammoth waves crashed into Aceh's coastlines a year ago, leaving at least 156,000 of the province's people dead or missing and a half-million more homeless.

The two sides signed an accord in August, and the rebels last week finished handing over their self-declared 840 weapons. Tuesday's disbanding was the next major step under the plan, and it carried large symbolic weight.

"The armed wing of the Free Aceh Movement has demobilized and disbanded," said rebel commander Sofyan Daud, effectively ending the separatist insurgency that has killed at least 15,000 people since 1976.

"The Aceh national army is now part of civil society, and will work to make the peace deal a success," he said after meeting with President Susilo Bambang Yudhoyono in the provincial capital, Banda Aceh.

"We are entering a political era now. We do not need weapons anymore."

Instead, the guerrillas will participate in April elections in this province of 4 million people on the northern tip of Sumatra island.

Yudhoyono renewed his government's pledge to complete the withdrawal of more than 24,000 troops from Aceh by Dec. 31. In a tsunami commemoration speech a day earlier, he said the deal was "an example of how a new hope for peace can emerge out of the ruin of destruction."

The magnitude-9.0 earthquake that ripped apart the ocean floor off Sumatra island on Dec. 26, 2004, killed or left missing more than 216,000 people in 12 nations.

But Aceh was hardest hit, and as tens of thousand of corpses began piling up on the road in the disaster's aftermath, the rebels and the government decided they did not want to add to people's suffering.

When they returned to the negotiating table in Finland, both sides made concessions.

The rebels agreed to hand over their weapons and, in an about-face, gave up their demand for independence.

The government vowed to withdraw more than half of its nearly 50,000 garrison from Aceh and to give the region limited self-government and control over 70 percent of the oil- and gas-rich province's mineral wealth.

So far, the deal has stuck with the help of international peace monitors.

On Tuesday, both sides played down the prospective threat from a proposal by Indonesia's military chief Gen. Endriartono Sutarto, who suggested sending up to 500 new troops to Aceh to help with tsunami reconstruction.

Yudhoyono said any additional troops would number less than 1,000, and they would be engineers to build roads and bridges.

"This deployment should not disturb the ongoing peace process," he said.

A senior rebel negotiator, Irwandi Yusuf, said such a deployment would breach the peace accord, and he believed it would not happen.

"I'm not saying it will threaten the peace process if it goes ahead, but it shouldn't happen," Yusuf told The Associated Press.

Aceh's conflict first erupted in 1873 when Dutch colonialists occupied the previously independent sultanate. The Acehnese assisted Indonesia's successful 1945-49 war of independence against the Dutch, but launched a decade-long uprising in the early 1950s — this time against Jakarta's rule.

The current rebellion began in 1976.

A previous attempt to end the bloodshed collapsed in 2003 after the Indonesian military kicked out foreign observers and restarted combat operations against the rebels.
Posted by: Dan Darling || 12/29/2005 01:42 || Comments || Link || E-Mail|| [10795 views] Top|| File under:
JI planning kidnapping spree to finance new operations
Islamic militants want to kidnap businessmen, politicians and foreigners in Indonesia -- and to use the ransoms to finance their terrorist activities, the intelligence chief said yesterday.

Police said they had deployed 3,000 officers to ward off the threat.

Syamsir Siregar, who heads Indonesia's State Intelligence Agency, said his men learned of the kidnapping plot after intercepting communications from meetings held by Islamic militants.

"The terrorists want to get money by kidnapping influential figures -- and this could include businessmen and politicians," Siregar said, without elaborating.

"And as we know, they target foreigners," he said, noting that US, Australian and British citizens faced the highest risk because of their governments' involvement in the war in Iraq.

The al-Qaeda linked terror network Jemaah Islamiyah has been blamed for five suicide bombings targeting Western interests since 2002, killing more than 240 people.

In the most recent attack three months ago, terrorists detonated backpack-borne explosives in crowded restaurants on the resort island of Bali.

The group has been hard hit by scores of arrests and the death last month of bomb-making expert Azahari bin Husin, who was gunned down in a police raid.

They also seem to be running low on cash, Siregar said. Authorities were investigating a string of bank robberies to see if they could be linked to terrorist activities.

But he said Jemaah Islamiyah may try to avenge Azahari's death by trying to assassinate the president or other influential figures.

Thousands of police have been deployed to guard high-ranking officials and foreign diplomats, said Colonel Komang Udayana of the Jakarta police force.
Posted by: Dan Darling || 12/29/2005 01:22 || Comments || Link || E-Mail|| [10794 views] Top|| File under:
Tech note...
I'm installing a hardware firewall. We might be up and down for an hour or so around 1 p.m. Sorry for the inconvenience.
Posted by: Fred || 12/29/2005 12:54 || Comments || Link || E-Mail|| [10794 views] Top|| File under:
Who's in the News
56
[untagged]
Bookmark
E-Mail Me
The Classics
The O Club
Rantburg Store
The Bloids
The Never-ending Story
Thugburg
Gulf War I
The Way We Were
Bio
Merry-Go-Blog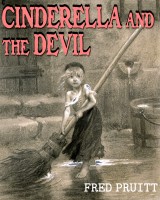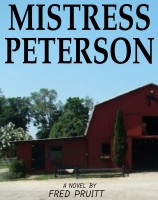 On Sale now!


A multi-volume chronology and reference guide set detailing three years of the Mexican Drug War between 2010 and 2012.

Rantburg.com and borderlandbeat.com correspondent and author Chris Covert presents his first non-fiction work detailing the drug and gang related violence in Mexico.

Chris gives us Mexican press dispatches of drug and gang war violence over three years, presented in a multi volume set intended to chronicle the death, violence and mayhem which has dominated Mexico for six years.
Click here for more information


Meet the Mods
In no particular order...


Steve White
Seafarious
tu3031
badanov
sherry
ryuge
GolfBravoUSMC
Bright Pebbles
trailing wife
Gloria
Fred
Besoeker
Glenmore
Frank G
3dc
Skidmark



Better than the average link...



Rantburg was assembled from recycled algorithms in the United States of America. No trees were destroyed in the production of this weblog. We did hurt some, though. Sorry.
3.235.180.193

Help keep the Burg running! Paypal: