Africa Horn
Ship carrying caustic soda from UAE hijacked
[Emirates 24/7] Pirates hijacked an Italian

fat merchantman

with six Italians, five Ukrainians and seven Indians on board at dawn on Tuesday off the coast of Oman in an area known for Somali pirate attacks, officials said.

The Enrico Ievoli, which was carrying 15,750 tons of caustic soda from the United Arab Emirates to the Mediterranean, was boarded by pirates at around 0400 GMT, the Naples-based owner of the ship, Marnavi, said on its website.

"There were 18 people on board. We are in close contact with the foreign ministry," Domenico Ievoli, the director of Marnavi, told AFP.

"As far as we know, the Levoli is currently in movement towards an unknown destination. We presume it's Somalia," he said.

Levoli said the ship's Italian captain, Agostino Musumeci, had told him: "The pirates are on board but we are all fine."

A foreign ministry

front man

said the Italian Navy, which thwarted a pirate attack against the same ship in 2006 near Yemen, had been alerted.

"Together with the crisis unit, I am closely following the hijacking of the Ievoli," Foreign Minister Giulio Terzi said in a message on Twitter, calling for "strict discretion to ensure a positive outcome."

The Enrico Ievoli, which measures 138 metres (453 feet) in length, is the first Italian vessel to be captured after two others were released in November and December, reportedly following ransom payments.

The Savina Caylyn, an oil tanker with five Italians and 17 Indians on board, was freed on December 21 after more than 10 months in captivity.

The foreign ministry denied that the government had paid any ransom and said the liberation was the result of "constant pressure" on Somali authorities.

In November, the Rosalia D'Amato

fat merchantman

with a crew of 21 was also released after seven months in the hands of
Somali pirates.

Also in November, British and US commandos freed another Italian vessel, the Montecristo, with seven Italians, 10 Ukrainians and six Indians on board.

According to the International Maritime Bureau, there were 352 reported hijackings worldwide between January and September -- more than half of them carried out by Somali pirates, who often operate far from Somalia's shores in the Red Sea or the Indian Ocean.

The EU's anti-piracy mission NAVFOR said earlier this month that Somali pirates were holding 199 people hostage as part of their ransom business.

Since the start of the EU NAVFOR mission in December 2008, 2,317 seamen have been held hostage for an average of nearly five months.

"This humanitarian tragedy is especially pertinent over Christmas, a time when families normally gather to celebrate," NAVFOR said in a statement.

It said many hostages were tortured and abused and some killed by hijackers.

According to Ecoterra International, an environmental and human rights


...which are usually open to widely divergent definitions...


NGO that monitors regional maritime activity and also includes smaller vessels in its tally, pirates hold at least 43 ships and more than 400 seamen.

Posted by: Fred || 12/28/2011 00:00 || Comments || Link || E-Mail|| [297 views] Top|| File under: Pirates
Pirates hijack ship off Oman coast
ROME - Pirates hijacked an Italian cargo ship with six Italians, five Ukrainians and seven Indians on board at dawn on Tuesday off the coast of Oman in an area known for Somali pirate attacks, officials said.

The Enrico Ievoli, which was carrying 15,750 tonnes of caustic soda from the United Arab Emirates to the Mediterranean, was boarded by pirates at around 0400 GMT, the Naples-based owner of the ship, Marnavi, said on its website.

"There were 18 people on board. We are in close contact with the foreign ministry," said Domenico Ievoli, the director of Marnavi.

"As far as we know, the Ievoli is currently in movement towards an unknown destination. We presume it is Somalia," he said. He said the ship's Italian captain, Agostino Musumeci, had told him: "The pirates are on board but we are all fine."

A foreign ministry spokesman said the Italian Navy, which thwarted a pirate attack against the same ship in 2006 near Yemen, had been alerted. "Together with the crisis unit, I am closely following the hijacking of the Ievoli," Foreign Minister Giulio Terzi said in a message on Twitter, calling for "strict discretion to ensure a positive outcome".

"Please don't say anything when we hand over the ransom money. It makes us look unseemly."

The Enrico Ievoli, which measures 138 metres in length, is the first Italian vessel to be captured after two others were released in November and December, reportedly following ransom payments.

The Savina Caylyn, an oil tanker with five Italians and 17 Indians on board, was freed on December 21 after more than 10 months in captivity. The foreign ministry denied that the government had paid any ransom and said the liberation was the result of "constant pressure" on Somali authorities.

In November, the Rosalia D'Amato cargo ship with a crew of 21 was also released after seven months in the hands of Somali pirates. Also in November, British and US commandos freed another Italian vessel, the Montecristo, with seven Italians, 10 Ukrainians and six Indians on board.
Posted by: Steve White || 12/28/2011 00:00 || Comments || Link || E-Mail|| [308 views] Top|| File under:
Africa North
Egyptian court halts virginity tests on female protesters
The military accomplished what it wanted to accomplish -- terrorize the protestors -- so now it can back down and appear to be 'reasonable' to the gullible infidel Westerners, especially the gullible Western journalists.


[LA Times Blogs] A Cairo court has ruled against forced virginity tests on female protesters

jugged

in military prisons.
If they can play with your crotch what aren't they allowed to do?
"The court orders that the execution of the procedure of virginity tests on girls inside military prisons be stopped," Judge Ali Fekri, Head of the Cairo Administrative Court, announced Tuesday.


There goes that excuse for sexually frustrated pinheads to grope women's pee-pees.


The ruling came in the case of Samira Ibrahim, a woman who sued the Egyptian army for being subjected to a forcible virginity test in a military prison.


It being the business of the military whether anybody's made whoopee with anybody else.


Ibrahim was

jugged

, along with about 20 other female protesters, when military police's dispersed protesters in a March 9 sit-in in Tahrir Square.

Following their release, Ibrahim and fellow protester Salwa Hosseini told the El Nadim Centre for the Rehabilitation of Victims of Torture that while

in jug

they were beaten, given electric shocks and subjected to strip searches and "virginity checks" by the military police.

The Tahrir incident in March was the first violent clash between the army and protesters since the Supreme Council of Armed Forces took control of Egypt after President's Hosni Mubarak's


...The former President-for-Life of Egypt, dumped by popular demand in early 2011...


ouster on Feb.11.

While army leaders issued an apology for the violent arrests, an army general speaking to CNN on condition of anonymity two months later did not deny that virginity tests were conducted on female demonstrators.

"We didn't want them to say that we had sexually assaulted or raped them, so we wanted to prove that they weren't virgins in the first place," the general told CNN. These were girls who had camped out in tents with male protesters ... and we found in the tents Molotov cocktails and drugs."

The general's comments caused a local and international uproar. Amnesia Amnesty International condemned the remarks, describing them as "an utterly perverse justification of a degrading form of abuse."
It was a the kind of stupid statement that sounded like the best he could come up with on short notice.
"The women were subjected to nothing less than torture. Authorities must bring those responsible for ordering or conducting virginity tests to justice," the grouop said in a statement.

After the ruling Tuesday, hundreds of activists who had attended the court hearing in support of Ibrahim staged a celebration rally in Tahrir Square.
Posted by: Fred || 12/28/2011 00:00 || Comments || Link || E-Mail|| [313 views] Top|| File under:
Africa Subsaharan
Bomb thrown at Arabic school in Nigeria injures seven
Attackers threw a crude homemade bomb into an Arabic school in southern Nigeria's Delta state, injuring seven people. Six of the victims were children younger than nine. The attack around 10 p.m. on Tuesday happened two days after the Christmas Day bombings of churches and other targets by Boko Haram took around 32 lives.

Police spokesman Charles Muka said, "Some men driving in a Camry car threw a low capacity explosive into a building where an Arabic class was taking place. Children aged between four and nine were taking a lesson. Six children were injured and one adult."

He said police suspected a local vigilante group.
Posted by: ryuge || 12/28/2011 07:03 || Comments || Link || E-Mail|| [402 views] Top|| File under:
Arabia
Saleh to be allowed to come to U.S. for treatment
(CNN) -- Embattled Yemeni President President-for-Life Ali Abdullah Saleh

... Saleh initially took power as a strongman of North Yemen in 1977, when disco was in flower, but he didn't invite Donna Summer to the inauguration and Blondie couldn't make it...
will be allowed to come to the United States for medical treatment in New York, a senior

B.O. regime

official said Tuesday.

While the White House hopes the move could ease tensions in Yemen, analysts said it could incite further violence, weaken U.S. standing, and potentially help empower al Qaeda.

State Department

front man

Mark Toner, meanwhile, said no decision has been made, and that officials were "adjudicating " the request solely on the merits of Saleh's request for medical treatment.

But the

B.O. regime

source, who was not authorized to speak on the record because of the sensitivity of the issue, said the decision was made. The official also acknowledged a debate within the administration.

The United States does not want to come across as providing safe haven to a dictator responsible for a violent, deadly crackdown on an uprising, the source said.

The decision was made in hopes that Saleh's departure from Yemen could ease tensions in the country and help pave the way toward elections next year, the official said.

But it could have the opposite effect, said Brahma Chellaney, professor of Strategic Studies at the Center for Policy Research based in New Delhi.

"For the United States to give him refuge only incites more violence in Yemen," said Chellaney. "And it unnecessarily whips up anti-American passions. The last thing the United States should be doing is giving the impression that it is actually sheltering Saleh."

On Monday, White House

front man

Josh Earnest said U.S. officials were considering Saleh's request to come to America "for the sole purpose of seeking medical treatment."

Yemeni forces have killed hundreds of protesters in the uprising this year, U.N. officials have said.

Yemeni officials rejected such assertions, saying the military took action against criminals and that investigations would determine whether peaceful protesters were killed.

Large demonstrations, at times drawing thousands of participants, were aimed in part at getting Saleh out of office.

Once Saleh agreed that he will cede power in February, further demonstrations have largely "been about putting him on trial and making sure he does not escape from Yemen," said Chellaney. "So if he is given refuge in the United States -- which is what the U.S. is effectively doing -- it will not calm the situation in Yemen. It could lead to more bloodletting."

Saleh was

maimed

in a June

kaboom

on his presidential palace.

He received medical treatment in

Soddy Arabia

as protests grew against his 33-year rule. When he returned, a new round of protests took off.

In November, U.N. Secretary-General
the ephemeral Ban Ki-moon


... of whom it can be said to his credit that he is not Kofi Annan...


said that Saleh had told him he would come to New York for medical treatment after signing an agreement to step down. Under the deal, brokered by the six-nation Gulf Cooperation Council, the president agreed to transfer power into the hands of a coalition government.

"If the U.S. had offered to treat him when he

was maimed

, it would have made sense," said Chellaney. "But the guy is walking around, talking tough, acting tough. He's back to his normal state as a brutal dictator. And there is no indication that he's suffering from any medical condition that requires treatment only in the U.S."

Katherine Zimmerman of the American Enterprise Institute's Critical Threats Project said the U.S. decision "furthers a narrative on the Yemeni street that the U.S. has supported Saleh throughout the protests."
Posted by: Fred || 12/28/2011 00:00 || Comments || Link || E-Mail|| [307 views] Top|| File under:
35 Hurt as Yemeni Protesters Turn on Each Other
[An Nahar] Clashes between Yemeni youths divided over a power transfer deal that grants President President-for-Life Ali Abdullah Saleh

... Saleh initially took power as a strongman of North Yemen in 1977, when disco was in flower, but he didn't invite Donna Summer to the inauguration and Blondie couldn't make it...
immunity from prosecution left 35 people injured on Tuesday, witnesses and medics said.

"Some 2,000 members of the Islamist Sunni al-Islah (reform) party, among them dissident soldiers, attacked our camp at dawn, injuring 35 people," Khalid al-Madani, head of the camp backed by supporters of Shiite Zaidi rebels, told Agence

La Belle France

Presse.

Medical officials confirmed the casualty figures.

Stones and batons were wielded during the

festivities

in Change Square, epicenter of anti-regime protests since February and where a sit-in continues after Saleh last month signed the deal by which he will quit in February 2012.

The attackers used sticks to destroy a podium set up by

Iranian catspaws

at the square and stoned the camp of hundreds of activists who reject the Gulf-brokered power transfer deal, witnesses said.

They also dismantled tents, one of which serves as a field hospital, the same sources added.

Al-Islah party, which made up the largest opposition grouping during Saleh's rule, signed the deal that provides immunity to the strongman, accused of corruption and whose forces and loyalists have killed hundreds nationwide.

The Gulf deal has been rejected by both the

Iranian catspaws

and young protesters.

Rebel commander Abdul Malek al-Houthi, slammed the attack by "Al-Islah militia" against "revolutionaries opposed to the agreement," accusing them of seeking "not to bring the criminals to justice," in a statement received by Agence

La Belle France

Presse.

The Houthis are Zaidi Shiites who complain of marginalization by the

Sanaa regime

. Thousands have been killed since a rebellion began in 2004. A ceasefire was reached in February last year.

Posted by: Fred || 12/28/2011 00:00 || Comments || Link || E-Mail|| [389 views] Top|| File under:
Caribbean-Latin America
Authorities find 13 dead in Linares, Nuevo Leon -- UPDATED
For a map, click here For a map of Nuevo Leon, click here Updating with new death toll

By Chris Covert

Mexican Army units found at least 13 dead in the municipality of Ninares, Nuevo Leon Tuesday, according to Mexican news accounts.

The army patrol initially found the partially decayed corpse of an unidentified man on Kilometer 12 of the road to Linares. Four kilometers away more dead were found in a drain pipe.

A Proceso report posted on their website claimed the find was part of a dumping ground for the Los Zetas drug gang. The report also said one of the dead was a taxi driver allegedly working for Los Zetas as a lookout. The unidentified man was abducted December 24th in Montemorelos, Nuevo Leon December 24th.

The Proceso report also said a total of three gravesites were uncovered. Two bodies were found near the village of Lucio Blanco. The report also corroborated reports that eight total dead have been found so far.

Linares sits astride Mexico Federal Highway 85, and is the main route between Monterrey, Nuevo Leon and Ciudad Victoria, Tamaulipas. The area had in the recent past been a site for drug criminal activity, including Los Zetas.

Last spring, Mexican security forces fought crminal gangs in the area and dismantled a Los Zetas camp used to rest operatives.
To read the Rantburg report on the fighting in and near Linares, Nuevo Leon, click here, here and here (seventh item).
Posted by: badanov || 12/28/2011 00:45 || Comments || Link || E-Mail|| [307 views] Top|| File under:
Home Front: WoT
Nasty woman shot dead during Sudden Jihad Syndrome attack on police
A woman who was facing federal charges of sending a fake Weapons of Mass Destruction to a New York politician was killed by police officer after attacking him at her apartment in Marietta, Georgia.

In April, Jameela Barnette, 53,


In other words, old enough to know better.

mailed a vial of perfume, a hateful letter and a stuffed monkey with a star of David on it to New York state Sen Greg Ball, because she believed he was biased against her Islamic faith.


Photos of the woman and her gifties at the link.

She also sent a bloody pig's foot and an anti-Semitic letter to Rep Peter King because he was hosting Congressional hearings about 'radicalization' in the American Muslim community.

On Saturday, police were called to Barnette's apartment by a panic alarm. When an officer arrived, police say, Barnette attacked him with a knife and a handgun. The officer defended himself and shot Barnette, killing her.

The unidentified officer was treated for injuries to his arm.


May he heal well and quickly.

Barnette told the New York Post in April that she thought the letters to the politicians were self-explanatory.
Last month, the FBI arrested her on charges of sending a hoax weapon of mass destruction for her letter to Sen Ball.


See? The FBI got her message loud and clear.

The package Sen Ball received included a Curious George stuffed monkey with two stars of David taped to it, along with a note that said 'FINAL DESTINATION: AUSCHWITZ.'


She was not just a stupid terrorist, but an ersatz one: that kind of nonsense is just so played...

She told the Lower Hudson Journal News that she sent the monkey because: 'I knew the Jews were behind the hearings. A monkey is a representation of who the Jews are.'

Rep King's letter also contained anti-Semitic tirades and references to him being a Jew -- even though he's Catholic. The letter reported ended with the phrase, 'kiss my black, Muslim-American a**.'


Ick. Try not to think about where that ass has been.

Well, now it's in the morgue. For a day or two...
Posted by: trailing wife || 12/28/2011 00:00 || Comments || Link || E-Mail|| [392 views] Top|| File under:
India-Pakistan
Gunmen kill intelligence official in Peshawar
[Dawn]
Unknown

gunnies

on

cycle of violence

s killed a Pak intelligence official in the northwestern city of

Beautiful Downtown Peshawar

on Wednesday, police said.

The

gunnies

shot up

the assistant director of the Intelligence Bureau when he was standing near his car, which was parked on the roadside.

"Two

gunnies

came on

cycle of violence

s and

shot up

Sirajuddin, the assistant director of the Intelligence Bureau," Peshawar police chief Imtiaz Altaf told AFP.

"The incident occurred on the Kohat road. We don't know who is exactly involved in this attack but we have ordered the inquiry to find out the culprits," another senior police official Tahir Ayub said.
Posted by: Fred || 12/28/2011 00:00 || Comments || Link || E-Mail|| [354 views] Top|| File under: al-Qaeda in Pakistan
Twelve suspected militants killed in Kurram
[Dawn] Twelve suspected

beturbanned goons

were killed as security forces pounded

myrmidon

hideouts in central
Kurram Agency


...home of an intricately interconnected web of poverty, ignorance, and religious fanaticism, where the laws of cause and effect are assumed to be suspended, conveniently located adjacent to Tora Bora...


on Tuesday, DawnNews reported.

In the ongoing operation in the region, armed forces attacked three suspected

myrmidon

hideouts, killing 12 while wounding nine others.

During the past 24 hours, security forces have bombed multiple locations in the Orakzai and Kurram region. The

corpse count

is reported to have reached 48, while more than 12 suspected safehouses were destroyed in the operation.
Posted by: Fred || 12/28/2011 00:00 || Comments || Link || E-Mail|| [332 views] Top|| File under: TTP
Hangu peace jirga member shot dead
[Dawn] A prominent member of Shia-Sunni Peace Jirga of Hangu was killed and his lover companion

was maimed

when armed motorcyclists opened firing on them in Kohat on Monday.



The dear departed

, Maulana Niazbar, also a member of Sunni Supreme Council in Hangu district


... Hangu is famous for its greenery, hills, beauty and water. Most of the people of this area are Bangash & Orakzai Pashtuns. Part of the Bangash are Shia. The Orakzai and the Sunni Bangash are determined to kill them...


, had come to Kohat to attend two separate jirgas. He was killed on the spot.

His companion, Maulana Zeenatullah, a resident of Jarma area in Kohat, was injured in the attack. He was shifted to

Beautiful Downtown Peshawar

at death's door

.

Eyewitnesses said that unidentified motorcyclists opened firing on Maulana Niazbar when he came out of a house in Orakzai Chowk on the Indus Highway after meeting his business partner, Ibraheem.

His body was taken to Liaquat Memorial Hospital from where it was shifted to his native Kotki village in Hangu.

Police cordoned off the area and carried out search operations in Guddi Banda, Jarma and Khwasi Banda areas for the arrest of killers, who managed to escape from the scene in the densely populated area.

The chairman of Sunni Supreme Council and former MNA, Javed Ibraheem Paracha, condemned the killing of the religious leader and criticised the government for shelving the murder cases of their leaders. He said that government had completely failed in restoring peace in Hangu region.

In Swabi, unidentified

bully boyz

blew up the main gas pipeline near a seminary in Shahmansoor area on Monday.

Officials said that bomb disposal squad found two home-made bombs at another place in the area after the incident and defused them.

The residents of the area said that the bombs went kaboom! near the congested Shahmansoor area one after another at 3:30 am.

The windows and doors of the nearby seminary were broken, however, no casualty was reported. The Sui Northern Gas Pipelines (SNGPL) suspended supply of natural gas to the entire district after the incident.

The fire, erupted after the

kaboom

s, also caused suspension of electricity supply to the provincial metropolis after the high transmission line fell on the ground. However,


alcohol has never solved anybody's problems. But then, neither has milk...


officials of Peshawar Electric Supply Company said that they had restored the electricity supply.
Posted by: Fred || 12/28/2011 00:00 || Comments || Link || E-Mail|| [437 views] Top|| File under: TTP
FC men removed from embassy after gunfire
[Dawn]
An unexplained gunfire by one of the Frontier Constabulary (FC) personnel deployed at the Swedish embassy led to their replacement on Monday.

The four-man security staff was immediately shifted to the Diplomatic Enclave and an investigation ordered to ascertain whether the gunfire was accidental or deliberate.

Sources said the SMG of guard commander Naeem Khan accidentally went off in the FC tent outside the embassy at Sector F-6/3 due to mishandling and negligence. At the time of the incident, two other FC personnel were preparing meal inside the tent.

The bullet made a hole in the tent about two to three feet above the ground, they added.

Senior officials from the FC and Kohsar police reached the spot and seized the weapons.

The security in-charge of the Swedish embassy met the officers and showed his reservation over the incident. In response, the four-member security team was replaced with other FC personnel.

A senior police officer, however, said one of the FC personnel, Naeem Khan, was behind the gunfire after exchanging harsh words with his colleague Abid Hussain outside the embassy.
"Yer mudder wears army boots!"
"A curse on yer mustache!"
"After the heated argument, Abid went into a bunker while Naeem moved to the tent and fired a single shot into air," he added.
Posted by: Fred || 12/28/2011 00:00 || Comments || Link || E-Mail|| [301 views] Top|| File under: Govt of Pakistan
Police in Pakistan arrests four militants who killed military spies
(KUNA) - Police has reportedly

tossed in the slammer

four

snuffies

of an outlawed group, who killed four spies of the military's spy agency along with their civilian counterpart, said reports here on Tuesday.

The four

snuffies

were

tossed in the slammer

in a joint operation conducted by a team of law-enforcement agencies, police and intelligence services in Chakwal district in eastern

Punjab

province of Pakistain, citing police sources local news channels reported.

In mid-November, four military spies of an intelligence agency and their civilian counterpart were kidnapped and brutally murdered in the mountainous area around Chakwal district.
Posted by: Fred || 12/28/2011 00:00 || Comments || Link || E-Mail|| [295 views] Top|| File under: al-Qaeda in Pakistan
New video of Swiss hostages surfaces
A new video of two Swiss hostages being held in the Pakistani border region of Waziristan has emerged.

According to a photographer who has seen the footage, the video dates from several weeks ago. In it the two hostages appeal to authorities in Bern and Islamabad to double their efforts to free them.

The Swiss News Agency reported on Tuesday that the foreign ministry had confirmed having seen still photographs of the hostages taken from the video.

The two Swiss were travelling in the Balochistan province of Pakistan when they were captured by armed men last July. The following week a spokesman for the Taliban said they had been moved to the neighbouring province of South Waziristan on the Afghan border.

Mansur Khan Mahsud from the Islamabad Fatah Research Centre, a non-partisan organisation which operates in the tribal zones where the couple are reportedly being held, told Blick newspaper he had seen the video.

He said the ransom demanded for the pair's release had increased from $3 million (SFr2.8 million) to $4 million.
Posted by: Grolump Elmart7919 || 12/28/2011 00:00 || Comments || Link || E-Mail|| [346 views] Top|| File under:
Iraq
Qaida-linked Group Claims Last Week's Iraq Bombings
[An Nahar] Al-Qaeda's Iraq franchise

grabbed credit

for a wave of bombings last week that killed scores of people and heightened sectarian tensions days after the withdrawal of U.S. troops.

The self-proclaimed "Islamic State of Iraq," inspired by the late the late Osama bin Laden


... Maybe his Mom misses him...


, issued a statement Monday referring to "Thursday's Invasion" and vowing to protect Iraq's Sunni

Mohammedan

s from an "Iranian project."

"With permission from Allah and his guidance, the Islamic State of Iraq knows where and when to strike," the group said in a statement posted on jihadist forums, according to the U.S.-based SITE Intelligence Group.

"The mujahideen (holy warriors) will never stand with their hands tied while the pernicious Iranian project showed its ugly face and what it wants with Sunnis in Iraq became obvious and exposed."

Iraq's Sunni

Mohammedan

s have long viewed mostly Shiite Iran and its growing ties with Storied Baghdad


...located along the Tigris River, founded in the 8th century, home of the Abbasid Caliphate...


's Shiite-led government with suspicion.

The statement referred specifically to a suicide

car boom

ing in the Karrada district of Storied Baghdad, part of a wave of attacks on Thursday that killed 60 people and

maimed

nearly 200 amid a deepening political row.

The attacks were the deadliest in four months, and came days after Iraqi Prime Minister Nuri al-Maliki, a Shiite, demanded that autonomous Kurdish authorities in the country's north hand over Sunni Vice President Tareq al-Hashemi, accused of heading a death squad.

Hashemi has denied the allegations.
No, no! Certainly not!
in a crisis that threatens a coalition government that has loosely united the country's Shiites, Sunnis and Kurds following the withdrawal of U.S. troops earlier this month.

Al-Qaeda in Iraq played a central role in the sectarian violence that gripped the country in 2006 and 2007, before Sunni tribes and militias allied with U.S. troops -- then numbering some 170,000 -- suppressed the radical Islamist group and dramatically reduced the bloodshed.

Recent attacks -- including a

suicide kaboom

of the interior ministry in Storied Baghdad on Monday -- have rekindled fears of sectarian violence in the wake of the U.S. withdrawal, carried out according to a 2008 agreement with Storied Baghdad.

Posted by: Fred || 12/28/2011 00:00 || Comments || Link || E-Mail|| [293 views] Top|| File under: al-Qaeda in Iraq
Al-Qaeda in Iraq says it was behind Baghdad blasts
BAGHDAD: An Al-Qaeda front group in Iraq has claimed responsibility for the wave of attacks that ripped through markets, cafes and government buildings in Baghdad on a single day last week, killing 69 people and raising new worries about the country's path.

The coordinated attacks struck a dozen mostly Shiite neighborhoods on Thursday in the first major bloodshed since US troops completed a full withdrawal this month after nearly nine years of war. They also coincided with a government crisis that has again strained ties between Iraq's Sunnis and Shiites to the breaking point, tearing at the same fault line that nearly pushed Iraq into all-out civil war several years ago.

The claim of responsibility made no mention of the US withdrawal. Instead, it focused its rage on the country's leadership, which insurgents have battled since it came to power as a result of the US-led invasion that toppled Saddam Hussein in 2003.

"The series of special invasions (was) launched ... to support the weak Sunnis in the prisons of the apostates and to retaliate for the captives who were executed," said the statement in the name of the Islamic State of Iraq.

According to the SITE Intelligence Group, a US-based organization that monitors jihadist Web traffic, the claim of responsibility was posted late Monday on militant websites.

The group said the attacks were proof that they "know where and when to strike and the mujahedeen will never stand with their hands tied while the pernicious Iranian project shows its ugly face."

The remark was in reference to accusations by militants that Iraq's government has allied itself too closely with neighbor Iran, a bitter enemy of Iraq under the regime of Saddam Hussein.

The Baghdad military spokesman, Maj. Gen. Qassim Al-Moussawi, said Al-Qaeda in Iraq — no longer focused on fighting US forces — is hoping to take advantage of the current political tension to reignite sectarian warfare.

"It has become a clear scheme to draw Iraq into a sectarian war again," Al-Moussawi said. "Al-Qaeda in Iraq played a major role in 2005 and 2006 in pushing the county into a civil war and they succeeded."

On Tuesday morning, a car bomb exploded near a police station in the town of Hawija, 150 miles (240 kilometers) north of Baghdad, killing two civilians and injuring another, said Kirkuk police commander Brig. Gen. Sarhad Qadir.
Posted by: Steve White || 12/28/2011 00:00 || Comments || Link || E-Mail|| [328 views] Top|| File under:
Israel-Palestine-Jordan
At least one dead in two Gaza airstrikes
Israeli security forces launched two airstrikes against Palestinian terrorists militants Tuesday, killing at least one and injuring eight others. The attacks were against terror cells in Gaza affiliated with the Global Jihad terror movement, the IDF said in a statement.

One of the terror cells planned to go to the Israeli-Egyptian border in the Sinai to carry out an attack similar to one staged in August, according to the Israeli military.

The statement said, "The IDF will not tolerate any attempt to harm Israeli civilians and IDF soldiers, and will operate against anyone who uses terror against the State of Israel. The Hamas terror organization is solely responsible for any terrorist activity emanating from the Gaza strip."
Posted by: ryuge || 12/28/2011 08:00 || Comments || Link || E-Mail|| [314 views] Top|| File under:
Dupe entry: IDF strikes two Gaza targets, at least three dead
The Israel Air Force, working with the Shin Bet (Israel Security Agency), launched two missile attacks against terrorist groups in Gaza Tuesday night, killing at least three and, according Palestinian reports, injuring at least 11. Several hours later, Palestinians fired a Kassam rocket from inside Gaza but it exploded inside the Strip.

Hamas identified the man killed in the earlier strike as Abdullah Telbani, an operative of World Jihad's Saraya Al-Quds wing in his 20s. Two other Palestinians were also injured in the attack when the explosion ripped through their tuk tuk, a motorized rickshaw, according to medics in the Strip. They were taken to Amal Adwan Hospital in northern Gaza.

The IDF Spokesman's Unit confirmed a second strike targeting terrorists planning to infiltrate into Israel.

One of the terrorists targeted was Rami Douad Jabber Kafarna, a Jebaliya resident born in 1984 who was active in the armed wing of Hamas and took part in firing high-trajectory weapons at Israel, the IDF said.

Another target was Hazam Mohammed Sa'adi Al-Shakar, an Islamic Jihad militant from Beit Hanoun born 1985 who had been a Hamas activist and hid munitions in Gaza.
Posted by: g(r)omgoru || 12/28/2011 01:18 || Comments || Link || E-Mail|| [313 views] Top|| File under:
Southeast Asia
Bomb injures policeman in southern Thailand
A policeman was injured by a bomb explosion while on patrol in Pattani province on Wednesday. Pol Cpl Anuchit Taweesaplamlert, 28, the injured policeman, was a member of a seven-man team on a pick-up truck and two motorcycles patroling the a local road in Panare district.

A home-made bomb buried in the road was detonated remotely by a mobile phone by terrorists militants hding on the side of the road. The blast caused damage to the pick-up truck, leaving a big hole on the road and injuring Pol Cpl Anuchit. The terrorists militants had a brief exchange of fire with the police before withdrawing.
Posted by: ryuge || 12/28/2011 06:35 || Comments || Link || E-Mail|| [319 views] Top|| File under:
Syria-Lebanon-Iran
Syria unrest: Homs residents confront Arab League team
[BBC] Angry protesters have confronted visiting Arab League


...an organization of Arabic-speaking states with 22 member countries and four observers. The League tries to achieve Arab consensus on issues, which usually leaves them doing nothing but a bit of grimacing and mustache cursing...


monitors in Syria's restive city of Homs, demanding international protection.

The observers are verifying compliance with an Arab League plan to end the government's violent crackdown.

Tens of thousands protested in Homs as the monitors arrived. The Arab League said the first day was "very good".

Tanks reportedly withdrew before the monitors arrived but activists say some were simply deployed out of sight.

The UN says more than 5,000 people have been killed in protests against
Hereditary President-for-Life Bashir Pencilneck al-Assad's


Despoiler of Deraa...


rule since March.

'Where is the world?'
The BBC's Jim Muir in neighbouring

Leb

says it was a baptism of fire for the monitors who, after visiting the governor of Homs, travelled to the flashpoint district of Baba Amr.

There, our correspondent says, the monitors were besieged by angry residents eager to show the damage to the city and the pools of blood, as gunfire rang out in the background.

Video footage showed residents arguing with the monitors, trying to get them to go further inside Baba Amr to see the victims.

The residents in the video shout: "We want international protection" and "Where is the world?"

One of the monitors says that he is not authorised to speak.

There were reports of continued violence in Homs while the monitors were there. The Local Coordination Committees in Syria said 13 people were killed.

The head of the monitors was upbeat about the visit.

Sudan's Gen Mustafa Dabi told

Rooters

news agency: "Today was very good and all sides were responsive."

He added: "I am returning to Damascus
...The City of Jasmin is the oldest continuously-inhabited city in the world. It has not always been inhabited by the same set of fascisti...
for meetings and I will return tomorrow to Homs. The team is staying in Homs."

However,


a hangover is the wrath of grapes...


our correspondent says the results were mixed at best, and the visit brought home how complex the situation is.

Abdul Omar, a

front man

for the London-based Syrian Observatory for Human Rights, told the BBC he had hoped for better results from the mission and that 10 observers for Homs was never going to be enough.

He said tens of thousands of people had come out onto the streets to demonstrate in one district of Homs but that the monitors did not go there.

Mr Omar said the Syrian government was playing cat-and-mouse with the protesters by withdrawing tanks from parts of the city.

He called on

the vaporous Arab League

to raise the Syrian situation immediately with the UN Security Council to obtain a meaningful resolution against the government.

Eyewitness Abu Rami told the BBC the security forces had changed clothes to appear like normal civilians.

Correspondents say there are also reports of another large protest in the city of Hama, with security forces opening fire on demonstrators in the central square.

Elsewhere in Syria, the Local Coordination Committees said 20 people had been killed, including in Damascus, Deraa and Latakia.

Casualty figures and other information are hard to verify from Syria as most foreign media are banned from reporting.

The Syrian government says it is fighting armed gangs and that hundreds of members of the security forces have been killed as well.

The Arab League mission, which may rise to 200-300 monitors, is to assess an initiative agreed with the Syrian government requiring all armed forces to withdraw from areas of conflict.

Damascus has pledged to allow the monitors full freedom of movement.
Posted by: Fred || 12/28/2011 00:00 || Comments || Link || E-Mail|| [305 views] Top|| File under: Govt of Syria
Syria pulls tanks from Homs
[Emirates 24/7] Syria's army suspended days of punishing attacks on the restive city of Homs and began withdrawing its tanks Tuesday just as Arab League


...an organization of Arabic-speaking states with 22 member countries and four observers. The League tries to achieve Arab consensus on issues, which usually leaves them doing nothing but a bit of grimacing and mustache cursing...


monitors visited the area, activists and officials said. Huge crowds poured into the streets shortly after the pullback, shouting defiantly that they will not be cowed by the crackdown.

Amateur video showed tens of thousands flooding the streets of the city, which had been under siege for days, to march in a funeral. They carried the open casket overhead with the exposed face of an older man with a white beard.

"Listen Bashar: If you fire bullets, grenades or shells at us, we will not be scared," one person shouted to the crowd through loudspeakers. Many were waving Syria's independence flag, which predates the 1963 ascendancy of
Hereditary President-for-Life Bashir Pencilneck al-Assad's


Oppressor of the Syrians and the Lebs...


Baath party to power.

About 60 Arab League monitors -- the first Syria's regime has allowed in during its nine-month crackdown on an anti-government uprising -- began work Tuesday. They are there to ensure compliance with the League's plan to halt violence against mostly unarmed, peaceful protesters and the pullback in Homs was the first tangible sign Assad was implementing any of the terms.

After signing on to the plan early last week, Assad's regime had only intensified the violence, rather than easing up, and it was condemned internationally for flouting the agreement. Government troops killed hundreds in just the past week. On Monday, security forces killed at least 42 people, most of them in Homs.

Amateur video released by activists showed residents of Homs' tense Baba Amr district speaking to the Arab monitors.

"We are unarmed people who are dying," one resident shouts to an observer. Seconds later, shooting is heard from a distance as someone else screams: "We are being slaughtered here."

In another exchange, a resident tells a monitor: "You should say what you just told the head of the mission. You said you cannot cross to the other side of the street because of sniper fire."

The observer points to the head of the team and says: "He will make a statement." The resident the repeats his demand, and the monitor, smoking a cigarette, nods in approval.

The British-based activist group Syrian Observatory for Human Rights said as the monitors visited Homs, tens of thousands of protesters gathered in some neighborhoods to "reveal the crimes committed by the regime."

Later, the Observatory said some 70,000 protesters tried to enter the tightly secured Clock Square as security force fired tear gas and later live bullets to prevent them from reaching the city's largest square. The Local Coordination Committees, another activist group, said security forces were shooting at protesters trying to reach the central square.

The Arab League plan demands the government remove its security forces and heavy weapons from city streets, start talks with opposition leaders and allow human rights


...which often intentionally defined so widely as to be meaningless...


workers and journalists into the country. Before Tuesday's redeployment of at least some tanks, there had been no sign that Assad was implementing any of the terms, much less letting up on his brutal crackdown.

Homs, Syria's third largest city, has a population of 800,000 and is at the epicenter of the revolt against Assad. It is about 100 miles (160 kilometers) north of the capital, Damascus


...Home to a staggering array of terrorist organizations...


. Many Syrians refer to Homs as the "Capital of the Revolution."

Opposition activist Mohammed Saleh said the heavy bombardment of Homs since Friday stopped in the morning and tanks were seen pulling out. Another Homs-based activist said he saw armored vehicles leaving early on a highway leading to the city of Palmyra to the east. He asked that his name not be made public for fear of retribution.

"Today is calm, unlike pervious days," Saleh said. "The shelling went on for days, but yesterday was terrible."

The British-based Observatory said some army vehicles pulled out of Homs while other relocated in government compounds "where (they) can deploy again within five minutes."

A local official in Homs told The

News Agency that Dare Not be Named

that the team of monitors met with Ghassan Abdul-Aal, the governor of Homs province. After the meeting, the monitors headed to the tense districts of Baba Amr and Inshaat, which have witnessed the most intense crackdowns since Friday.

In Cairo, the head of

the vaporous Arab League

operations room Adnan Issa told

news hound

s the team only visited Homs and met with Abdul-Aal. Asked if Syrian authorities were cooperating, Issa said: "We hope so. The mission will be sending us reports."

An official at the Arab League's operations room said the Sudanese head of the mission to Syria, Gen. Mohamed Ahmed Mustafa al-Dabi, was leading the team of at least 12 observers to Homs. The official spoke on condition of anonymity because he was not authorized to speak to journalists.

Given the intensified crackdown, the opposition sees Syria's agreement to the Arab League plan as a farce, and some even accuse the League of complicity in the killings. Since Syria signed on to the deal on Dec. 19, activists said nearly 300 civilians have been killed. About 150 more died in

festivities

between army defectors and troops -- most of them defectors.

Syria's conflict is becoming increasingly militarized with army defectors mounting armed resistance.

Opponents of Assad doubt the Arab League can budge the autocratic leader at the head of one of the Middle East's most repressive regimes. Syria's top opposition leader Burhan Ghalioun called Sunday for the League to bring the U.N. Security Council into the effort. The U.N. says more than 5,000 people have been killed since March in the political violence.

On Tuesday, security forces

rubbed out

two people in the Damascus suburb of Douma, one in the southern province of Daraa and one in the northwestern province of Idlib, according to the observatory. The LCC said 23 people were killed, including six in Homs.

Also in Homs, the local official said that before dawn, a bomb targeted a gas pipeline in the city, the third such attack within a month. The official, who spoke on condition of anonymity because he was not authorized to speak to the media, said the pipeline carries gas from fields east of Homs to a power station in the central province of Hama.

In another development, state-run news agency


...and if you can't believe the state-run news agency who can you believe?...


SANA reported that a student at Damascus University opened fire with a pistol inside a classroom at the medical department killing one student and wounding four. SANA did not give a reason behind the attack adding that security forces were searching for the student who

decamped

.

The Observatory said the student who opened fire was a former anti-regime detainee who had been recently beaten by the pro-regime students, including the one he

rubbed out

.

Continued on Page 49
Posted by: Fred || 12/28/2011 00:00 || Comments || Link || E-Mail|| [365 views] Top|| File under: Govt of Syria
3 Lebanese Killed by Syrian Gunfire in Wadi Khaled
[An Nahar] Three Lebanese citizens in Akkar's Wadi Khaled were killed Tuesday by gunfire coming from across the border with Syria.

Future News television said that "three Lebanese young men were killed by gunfire from forces loyal to (Syrian President Bashar) al-Assad" after reporting earlier that "heavy gunfire erupted near Wadi Khaled's al-Buqaia border crossing."

Meanwhile,


...back at the Esquimeau village our hero was receiving a quick lesson in aeronautics......




Leb

's state-run National News Agency said "three people were killed in their car in the al-Mqaibleh area in Akkar's Wadi Khaled by gunfire coming from across the border with Syria."

It identified the three as Maher Abu Zeid, from the town of Majdal, and Khaled Abu Sakhr and his brother Mohammed from the town of Heit.

In September, heavy gunshots were fired from Syria towards villages in the northern region of Akkar, creating a state of panic among the residents in the area.

Earlier in September, a Lebanese army patrol was accidentally fired at by the Syrian army, also on

Leb

's northern border with Syria.

In May, one woman was killed and several other people were

maimed

when gunshots were fired from Syria towards the town of al-Buqaia in the North.

Syrian troops have regularly staged incursions into

Leb

in recent months, killing several people.



Leb

and Syria share a 330-kilometer border but have yet to agree on official demarcation.

The United Nations


...a formerly good idea gone bad...


on December 16 reported that more than 4,500 Syrians

decamped

to

Leb

since the anti-Assad revolt erupted in March.

Posted by: Fred || 12/28/2011 00:00 || Comments || Link || E-Mail|| [286 views] Top|| File under: Govt of Syria
35 Dead as 70,000 Rally in Homs with Arab Monitors Arrival
[An Nahar] Some 70,000 Syrians

erupted into the streets

of Homs as Arab League


...an organization of Arabic-speaking states with 22 member countries and four observers. The League tries to achieve Arab consensus on issues, which usually leaves them doing nothing but a bit of grimacing and mustache cursing...


observers visited the protest hub on Tuesday and activists said security forces

rubbed out

35 people across the country.

"More than 70,000 demonstrators tried to enter al-Saa square in the center of the city of Homs, while the security agents used tear gas to disperse them," said the

Britannia

-based Syrian Observatory for Human Rights.

At the same time, some demonstrators were fired on with live ammunition as they made their way to the square, and four were

maimed

, one seriously.

The protest comes as Arab League observers visited the flashpoint central city to monitor a deal to end a deadly nine-month crackdown on anti-regime protests.

On its Facebook page, the Observatory said separate demonstrations were held elsewhere in the city, aimed at "exposing the ill practices and crimes of the regime" to the visiting Arab League delegation.

Following the killings of civilians in Baba Amr on Monday, residents held a funeral in the nearby Kefer Ayia for some of those who died, but were fired on by security services, according to the Observatory.

Meanwhile,


...back at the sandwich shop, Caroline was experimenting with ingredients of increasing volatility...


the Local Coordination Committees, the main activist group spurring protests on the ground said security forces

rubbed out

14 people in Homs, three at Damascus


...Capital of the last remaining Baathist regime in the world...


University, four in the southern province of Daraa, four in Reef Damascus, three in the central province of Hama, four in the northwestern province of Idlib, two in the eastern province of Deir al-Zour and a person in the coastal city of Latakia.

Activists said the military pulled its tanks back from one district ahead of

the vaporous Arab League

team's arrival, only to hide them inside government zones from where they could be redeployed within minutes.

The demonstrators appeared to have been emboldened by the presence of a team of Arab League observers headed by veteran Sudanese military intelligence officer General Mohammed Ahmed Mustafa al-Dabi.

"Till now, they have been very cooperative," Dabi told Agence

La Belle France

Presse by telephone before holding talks with governor Ghassan Abdel Al.

A video posted by the Observatory on YouTube showed residents of Baba Amr pleading with Dabi to go in and see the devastation.

Syria's pro-regime Dunia television reported that the observers also visited the Bab Sebaa neighborhood of Homs, where they "assessed the damage carried out by terrorist groups."

"They also met with relatives of

deaders

and a person who had been

kidnapped

" by these groups, said Dunia, adding that many people decried the "conspiracy against Syria" to the monitors.

The observers are also due to travel to two other protest hubs -- the central city of Hama and Idlib in the northwest, close to the border with Turkey, the television added, without giving a timetable.

Ahead of the observers' arrival in Homs, the army pulled back heavy armor from the Baba Amr neighborhood of the city, scene of much of the violence, the Observatory said.

Eleven tanks pulled out around 7:00 am (0500 GMT), its chairman, Rami Abdul Rahman, told AFP.

The Observatory added, however, that armored military vehicles including tanks and troop carriers had "repositioned inside the government centers in Baba Amr, al-Inshaatt and Brazil Street in Homs."

It cited an activist as saying on its Facebook page that "it only takes over five minutes" for the vehicles to return.

The Observatory said the withdrawal was part of the regime's "deception" and showed its attempt to "deny the crystal clear fact" that Syrians were trying to "regain power, freedom and dignity" in a popular revolt.

The observer mission is part of an Arab plan endorsed by Syria on November 2 that calls for the withdrawal of security forces from towns and residential districts, a halt to violence against civilians and the release of detainees.

Since signing the deal, the Syrian regime has been accused of intensifying a bloody crackdown on anti-government protests, which have shown no signs of abating since they erupted in mid-March.

The United Nations


...the Oyster Bay money pit...


says more than 5,000 people have

bit the dust

.

The bloodshed in Homs has sparked a mounting international outcry and opposition calls for foreign intervention.

The leader of opposition umbrella group, the Syrian National Council, Burhan Ghalioun, urged U.N. and Arab League intervention "to put an end to this tragedy," and called on the U.N. Security Council to "adopt the Arab League's plan and ensure that it is applied."

"It is better if the U.N. Security Council takes this (Arab League) plan, adopts and provides the means for its application," Ghalioun said. "That would give it more force."

The Arab "plan to defuse the crisis is a good plan, but I do not believe the Arab League really has the means" to enforce it, he said.

"The observers are working in conditions that the Arab League has described as not being good ... I think we have not properly negotiated the working conditions of the observers," Ghalioun added.

Syrian foreign ministry

front man

Jihad Makdisi said the observer "mission has freedom of movement in line with the protocol" Syria signed with the Arab League.

Under that deal, the observers are banned from sensitive military sites.

The Observatory charged that the authorities had changed road signs in Idlib province to confuse the observers, and urged them to contact human rights


...which often intentionally defined so widely as to be meaningless...


activists on the ground.

Opposition groups have said the observers must stop their work if they are blocked by the authorities from traveling to places like Homs.

Syrian Foreign Minister Walid Muallem has said he expects the observers to vindicate his government's contention that "armed terrorists" are behind the violence.

Western governments and human rights watchdogs blame Assad's regime for the bloodshed.

Opposition leaders charge that Syria agreed to the mission after weeks of prevarication in a "ploy" to head off a threat by the 22-member League to go to the U.N. Security Council over the crackdown.

The observers will eventually number between 150 and 200, Arab League officials say.

Continued on Page 49
Posted by: Fred || 12/28/2011 00:00 || Comments || Link || E-Mail|| [339 views] Top|| File under: Govt of Syria
SANA: Saboteurs Blow Up Gas Pipeline in Syria's Homs
[An Nahar] Saboteurs blew up a gas pipeline in the flashpoint Syrian region of Homs on Tuesday, the official SANA news agency reported, as Arab League


...an organization of Arabic-speaking states with 22 member countries and four observers. The League tries to achieve Arab consensus on issues, which usually leaves them doing nothing but a bit of grimacing and mustache cursing...


observers visited the

placid provincial capital

.

"An armed terrorist group targeted in a sabotage operation at 3:00 am (0100 GMT) on Tuesday a pipeline carrying gas between Abd Kafar and Rastan," said SANA, referring to towns in Homs, a hotbed of dissent against the regime.

"A leak of about 150,000 cubic meters of gas occurred from the pipeline which goes to the power plant at Mhardeh," said SANA, adding that repair work was underway.

"The same pipeline was the target of a terrorist operation on December 12," SANA added, referring to an attack it also blamed on "terrorists" which the Syrian Observatory for Human Rights denied at the time.

The latest

kaboom

is the fifth reported attack on energy infrastructure since the outbreak of Syria's unprecedented pro-reform protest movement in mid-March.

On December 13, an

kaboom

destroyed

a gas pipeline near Rastan, in an attack SANA blamed on "terrorists." But the Observatory said the pipeline supplied a region seen as staunchly opposed to Assad's rule.

That came five days after SANA said "terrorists" blew up an oil pipeline west of Homs. The Local Coordination Committees accused the regime of destroying it to punish local residents for their dissent.

On July 13, activists said a gas pipeline went kaboom! in the eastern province of Deir al-Zour, home to Syria's oil and gas fields.

And on July 29, SANA reported an attack by a subversive group against an oil pipeline also near Homs.

Posted by: Fred || 12/28/2011 00:00 || Comments || Link || E-Mail|| [293 views] Top|| File under: Govt of Syria
One Killed as Gunman Fires on Students in Damascus
[An Nahar] A gunman

rubbed out

at least one student and

maimed

four others at Damascus


...Capital of the last remaining Baathist regime in the world...


University on Sunday, Syrian state media reported, in an attack activists blamed on pro-regime students.

The assailant, identified as student Ammar Balush, went on the shooting spree with a handgun during exams at the biomedical faculty, said the official SANA news agency.

One of those

maimed

was in a critical condition, SANA's report said, adding Balush had "deliberately" targeted the five students, indicating the motive for the shooting was personal rather than political.

But the Syrian Observatory for Human Rights reported that the shooting was carried out by a pro-regime gunman, and said the number of casualties was four

maimed

students.

"Four university students were

maimed

, including one who is in a critical condition, in gunfire by students who are loyalists to the regime... at Damascus University," the Observatory said on its Facebook page.

The Local Coordination Committees, which organize the anti-regime protests on the ground, said in a statement to Agence

La Belle France

Presse that three people died in what it called "random security gunfire."

"Security forces are storming all the units in the dorms and they broke the doors and windows. Security reinforcements entered the dorms, snipers also deployed on the roof," said the LCC statement.
Posted by: Fred || 12/28/2011 00:00 || Comments || Link || E-Mail|| [294 views] Top|| File under: Govt of Syria
Iran seeks death for American accused of spying
TEHRAN: An American man accused by Iran of working for the CIA could face the death penalty, the semiofficial Fars news agency reported Tuesday. In a closed court hearing, the prosecution applied for capital punishment, the report said, because the suspect, identified as Amir Mirzaei Hekmati, "admitted that he received training in the United States and planned to imply that Iran was involved in terrorist activities in foreign countries" after returning to the US.

The prosecutor said Hekmati entered Iran's intelligence department three times. The report said Hekmati repeated a confession broadcast on state TV Dec. 18.

Under the Iranian law spying can lead to death penalty only in military cases.

The Fars report said Hekmati's lawyer, who was identified only by his surname, Samadi, denied the charges. He said Iranian intelligence blocked Hekmati from infiltrating, and under the Iranian law, intention to infiltrate is not a crime.

The lawyer said Hekmati was deceived by the CIA. No date for the next court hearing was released.

Hekmati, 28, was born in Arizona. His family is of Iranian origin. His father, who lives in Michigan, said his son is not a CIA spy and was visiting his grandmothers in Iran when he was arrested.

Iran charges that as a US Marine, he received special training and served at US military bases in Iraq and Afghanistan before heading to Iran for his alleged intelligence mission.


CNN confirms that Hekmati is an ex-Marine. But this organization reports it as he was ex-Army. Not sure who to believe here; the latter report has details not available elsewhere but seems more sensational in nature.
Posted by: Steve White || 12/28/2011 00:00 || Comments || Link || E-Mail|| [304 views] Top|| File under:
Who's in the News
44
[untagged]
6
Govt of Pakistan
6
Govt of Syria
2
TTP
2
al-Qaeda in Pakistan
1
Govt of Iran
1
Boko Haram
1
al-Qaeda in Iraq
1
Jamaat-e-Islami
1
Pirates
1
al-Qaeda
Bookmark
E-Mail Me
The Classics
The O Club
Rantburg Store
The Bloids
The Never-ending Story
Thugburg
Gulf War I
The Way We Were
Bio
Merry-Go-Blog
Hair Through the Ages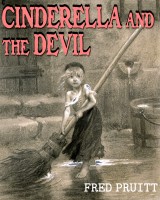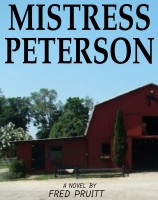 On Sale now!


A multi-volume chronology and reference guide set detailing three years of the Mexican Drug War between 2010 and 2012.

Rantburg.com and borderlandbeat.com correspondent and author Chris Covert presents his first non-fiction work detailing the drug and gang related violence in Mexico.

Chris gives us Mexican press dispatches of drug and gang war violence over three years, presented in a multi volume set intended to chronicle the death, violence and mayhem which has dominated Mexico for six years.
Click here for more information


Meet the Mods
In no particular order...


Steve White
Seafarious
Pappy
lotp
Scooter McGruder
john frum
tu3031
badanov
sherry
ryuge
GolfBravoUSMC
Bright Pebbles
trailing wife
Gloria
Fred
Besoeker
Glenmore
Frank G
3dc
Skidmark
Alaska Paul



Better than the average link...



Rantburg was assembled from recycled algorithms in the United States of America. No trees were destroyed in the production of this weblog. We did hurt some, though. Sorry.
3.235.238.217