Afghanistan
Kabul cop shoppe boomed, 5 dead
Five civilians were killed and another five suffered injuries as three explosions rocked the Kabul Police Headquarters here on Saturday.

Officials said the explosions took place in the morning hours when large number of people from different areas of this Afghan capital arriving on foot as well as through public transport in the Deh Afghanan area for Eid shopping.

"Happy Holidays from Talibs 'R' Us!"

Interior Ministry spokesman Zmaray Bashari said two police personnel were among the injured. He would not say what caused the huge explosions. However, a police officer, who wished not to be named, the blasts were caused by BM1 missiles. But again, he would not mention the reason while the missiles went off.

Taliban, on the other hand, said they were responsible for the blasts. Zabeehullah Mujahid, calling himself spokesman for the Taliban movement, said their men had fired three rockets on the police headquarters from an undisclosed location. He said several policemen were killed and injured in the blasts. However, he would not give the exact number of casualties. The so-called spokesman also did not mention the civilian casualties in the explosions.

This article starring:
Interior Ministry spokesman Zmaray Bashari
ZABIHULLAH MUJAHID
Taliban
Posted by: Seafarious || 12/16/2007 00:00 || Comments || Link || E-Mail|| [6470 views] Top|| File under: Taliban
Africa North
4 armed Islamic militants killed, 2 captured in Algeria
Security forces killed four Islamic militants and captured two others during an anti-terrorism sweep in northwestern Algeria, news reports said Saturday.

The operation on Thursday in Oum El Drou, near the town of Chlef some 210 kilometers (130 miles) west of Algiers, came after a bomb attack that killed five civil security guards three days earlier, daily L'Expression reported.

The militants were quickly surrounded by security forces in a forest, leading to a gunfight in which the four militants, ages 18 to 24, were killed and two others detained, Liberte newspaper reported.

After other militants fled, authorities dismantled their hide-out in the woods, which contained five assault rifles, two other automatic weapons and a stash of munitions, Liberte said.
Posted by: Fred || 12/16/2007 00:00 || Comments || Link || E-Mail|| [6468 views] Top|| File under: al-Qaeda in North Africa
Security Forces eliminate 2 Terrorists in Tizi Ouzou
Security Forces have eliminated yesterday 2 terrorists in Bounouh municipality, Tizi Ouzou province, while recuperating two Kalashnikovs. According to reliable sources, this operation has taken place last Friday evening at around 8 pm, in Ighil Anan area, situated between Boghni and Bounouh municipalities. The same sources added that the clash putting security forces against terrorists has led to eliminate 2 terrorists while recuperating their 2 Kalashnikovs.

Other terrorists managed to flee, added the sources, while two soldiers have been wounded. The two terrorist dead bodies which were transferred to a medical centre of the National Army Forces in Bordj Menaiel municipality still have not been identified up to now.
Posted by: Fred || 12/16/2007 00:00 || Comments || Link || E-Mail|| [6468 views] Top|| File under: al-Qaeda in North Africa
Al-Qaeda mastermind in Skikda eliminated
Joint security forces have eliminated the emir of Fath Al Mubin squad, namely, B. M and another well known terrorist T. M alias Legrat, in Kerkera municipality, Skikda province, eastern Algeria. Security forces have recuperated two Kalashnikovs in that operation, while still trapping a terrorist group inside a deserted house in the same area.

The eliminated terrorists are among the oldest elements that joined the armed group GIA in the early 90's, and both of them are originated from Kerkera area, local sources told El Khabar. The same sources mentioned that joint security forces have set up an ambush to the two terrorists, following information revealing they were to head to an olive presse near Kerkera area at around 1 am of Saturday. Security forces surprised the two terrorists in the spot with firing them in bursts; the two parties entered into a short clash which ended by eliminating the two terrorists. Their bodies were transferred to Collo hospital, in Skikda, where they were identified, the same sources said, adding that a terrorist group is still trapped inside a deserted house in the same area, by joint security services.

This operation is a painful blow from security forces to Al-Qaeda in the Islamic Maghreb, knowing that the eliminated terrorists used to belong to GIA before joining Salafist Group for Preaching and Combat GSPC, this latter is considered as the representative of Al-Qaeda in Algeria.
Posted by: Fred || 12/16/2007 00:00 || Comments || Link || E-Mail|| [6463 views] Top|| File under: al-Qaeda in North Africa
Bangladesh
12 more Hizbut Tawhid suspects arrested in Chandpur
Kochua police, acting on a tip-off, arrested 12 more suspected militants belonging to Hizbut Tawhid from the town and Sachar Friday night. Of them, three were nabbed from houses in Kochua fire service area and nine from Sachar, Police Superintendent Obaidur Rahman Khan said.

He said at least 15 suspected militants escaped the police raids. Police have launched operations in different areas of the district to arrest them, he said. He said 39 activists of Hizbut Tawhid led by Nahid came to Kochna from Uttara, Dhaka to spread religious militancy among people. Another team of the same organisation came to Matlab recently to distribute handbills, leaflets and CD. But they are yet to be traced, the police superintendent said.

On Friday, police raided some areas of Kochua Pourasabha and adjacent villages and arrested 12 suspected militants of the organisation. All the arrested 24 suspected militants aged between 18 and 54 were produced before the judicial magistrate court here at about 4:30 pm yesterday. Judge Rezaul Karim rejected their bail petition and ordered police to submit their enquiry reports against all the accused within 15 days.

The 24 are Ismail Hossain Akash of Barisal Sadar, Jamal Uddin Rubel of Feni, Masudur Rahman of Dhaka, Hafibur Rahman of Brahmanbaria, Robiul Hoq of Bagerhat, Babul Mia of Mirpur in Dhaka, Abdur Raquib of Rajbari, Shahin Mahmud of Tangail, Kamrul Islam of Babuganj in Barisal, Md Shahin of Munshiganj, Md Jashimuddin of Kishoreganj, Al Amin of Bhola Sadar, Rajir of South Badda in Dhaka, Monwar Hossain of Tangail and Mostafa Talukder of Tangail.
Posted by: Fred || 12/16/2007 00:00 || Comments || Link || E-Mail|| [6461 views] Top|| File under: Jamaat-ul-Mujahideen Bangladesh
Down Under
Anti-terrorism agents question Australia's Muslim leader
* Victoria Police to interview ailing cleric
* Ill-health prevented previous questioning
* Fehmi praised Hezbollah as 'freedom fighters'

COUNTER-TERRORISM authorities will quiz Australia's Muslim leader, Fehmi Naji El-Imam, over his support for Iranian-backed Hezbollah terrorists he has labelled "freedom fighters".

The 79-year-old ailing cleric will be interviewed by Victoria Police as part of an investigation into dozens of people, mainly men in their 20s, with suspected affiliation to the terrorist group.

The Australian understands counter-terrorism agents are interested in questioning Sheik Fehmi - who became mufti of Australia in June - over his public declaration of allegiance for Hezbollah during an anti-war demonstration last year.

The authorities have not yet questioned the imam because of his ill health and the nature of the investigation, which is aiming to crack down on a suspected Hezbollah cell in Melbourne.

Sheik Fehmi - a former senior member of the Howard Government's Muslim reference board - praised Hezbollah militants as "freedom fighters" on the steps of the Victorian parliament in front of more than 1500 people during an anti-war rally in Melbourne in July last year.

Sheik Fehmi has courted controversy in the past, supporting - and later regretting - the Australian residency application of Abdul Nacer Benbrika, the Algerian-born, self-styled cleric in jail awaiting trial on terror charges. And in June this year, on his first day as mufti, he was reported to have questioned whether or not Osama bin Laden was really behind the September 11 attacks in the US in 2001.

Sheik Fehmi will be asked by the authorities to express his views on Hezbollah and will be advised against supporting the group because his views may potentially influence impressionable young Muslims.

While Hezbollah's military arm, External Security Organisation, is proscribed in Australia as a terror organisation, counter-terrorism authorities fear that some of the network's backers were exploiting terror laws that do not prohibit political support for the group.

Last week, The Australian revealed that Victorian agents were analysing video footage and photographs taken at public meetings of Australian Muslims in support of Hezbollah. It was also revealed that authorities were investigating a suspected Hezbollah cell in Melbourne accused of spreading political ideologies and raising funds for its leadership in Lebanon.

Sheik Fehmi, the head of Preston Mosque in Melbourne's north, is among several senior Muslims who have expressed their support for Hezbollah.
Posted by: Oztralian || 12/16/2007 18:17 || Comments || Link || E-Mail|| [6473 views] Top|| File under:
Home Front: WoT
Third Goose Creek Attack Suspect Arrested
TAMPA - A University of South Florida student has been arrested on a weapons charge in connection with a case against two other students accused of transporting explosives. Karim Moussaoui, 28, went to a shooting range with the two other students, Youssef Megahed and Ahmed Mohamed, on July 11, according to a complaint filed in U.S. District Court. Moussaoui told the FBI he took pictures and didn't fire any weapons, the complaint states.

Moussaoui, you say? Hmmm.

On that date, Megahed signed a membership agreement and rented a Glock 17, which is a 9 mm handgun, at the Shoot Straight Gun and Archery Range at 3909 N. U.S. 301, the complaint states.Moussaoui and others are shown entering the range eight days later on a surveillance video the Shoot Straight provided to the FBI, according to the complaint. Agents searching a computer found in Megahed's home found pictures of Moussaoui "standing at a firing lane possessing a shoulder-fired weapon and wearing the type of hearing protection shooters use at a shooting range."Federal authorities have charged the international student with "possession or receiving of a firearm by a person admitted to the United States under a non-immigrant visa.""We've known since the summer they were interested in this person," said USF spokesman Ken Gullette, referring to Moussaoui.

Moussaoui is from Morocco and has been living in a campus residence hall and studying computer engineering, Gullette said. He was scheduled to be awarded his undergraduate degree Saturday. His parents arrived Wednesday from Morocco to attend his graduation. At today's hearing, they signed a $50,000 signature bond for his release. Moussaoui surrendered his passport and travel documents.

The defendant was told he must vacate campus housing within two weeks of graduation. He must then find an apartment with a phone and begin serving house arrest and wear an ankle monitor. Until then, he must have daily phone contact with pretrial services.

Moussaoui's attorney, Stephen Crawford, said the student was awakened this morning in his dorm room and arrested. His client was scheduled to take his last final exam at 1 p.m. today but will miss the class, he said. Crawford said the defendant comes from a prominent family of engineers and developers in Morocco.
Posted by: www || 12/16/2007 00:00 || Comments || Link || E-Mail|| [6460 views] Top|| File under: Global Jihad
California jail jihadis: "We dunnit!"
You will not see these domestic successes in MSM because it makes the Bush Administration look good. This clearly shows that MSM is extremely jaded to not announce such life and death victories on US soil.


WASHINGTON, Dec. 14 /PRNewswire-USNewswire/ — Two men who were part of a domestic terrorist cell pleaded guilty this morning to federal terrorism charges, admitting that they conspired to attack United States military operations, "infidels," and Israeli and Jewish facilities in the Los Angeles area.

The two men - Kevin James, who formed the terror group while in a California state prison, and Levar Washington, who was recruited by James while in state prison and recruited others into the plot - pleaded guilty to conspiring to wage war against the United States. A third member of the radical Islamic organization which James dubbed Jamiyyat Ul-Islam Is-Saheeh, or JIS - Gregory Patterson - is expected to plead guilty to the terrorism conspiracy charge on Monday. The fourth member of JIS named in an indictment - Hammad Samana - has been found unfit to stand trial and is currently receiving psychiatric care at a federal
prison facility.


Keven, Gregory, and Levar are loons. Hammad's a raving loon.

"We are keenly aware of the threat posed by home-grown terrorism. As the guilty pleas today demonstrate, we will continue to identify and disrupt extremist cells before they can inflict harm. This case demonstrates how law enforcement cooperation at all levels thwarted a domestic plot that targeted U.S. military facilities as well as Israeli and Jewish facilities in the Los Angeles area," said Attorney General Michael B. Mukasey.

FBI Director Robert S. Mueller III stated: "This is a case in which a terrorist cell grew out of a prison cell. Despite the fact that they had no connection to al-Qaeda leaders, they had adopted their cause. These home-grown terrorists had raised the money, recruited the people, chosen the targets, obtained the weapons and set the date. All they had left to do was to strike. The JIS case is an outstanding example of how the Joint Terrorist Task Force system works. A local crime yielded clues that pointed to terrorism. That information was brought to the JTTF and soon over 300 FBI personnel and police officers were tracking suspects and unraveling the plot. It was the superb partnership between law enforcement agencies that prevented that."

This article starring:
Attorney General Michael B. Mukasey
GREGORY PATTERSON
HAMAD SAMANA
JAMIYYAT UL ISLAM IS SAHIH
KEVIN JAMES
LEVAR WASHINGTON
Robert S. Mueller
Posted by: www || 12/16/2007 00:00 || Comments || Link || E-Mail|| [6459 views] Top|| File under: Global Jihad
India-Pakistan
Dera Bugti gas pipeline blown up
Unidentified miscreants blew up a gas pipeline in Dera Bugti on Saturday. According to information received here, unidentified miscreants blew up the gas pipeline from Pir Koh gas field to Sui at Bogi. As a result, several feet of gas pipeline was badly damaged and provision of gas has been suspended to compressor plant.
Posted by: Fred || 12/16/2007 00:00 || Comments || Link || E-Mail|| [6464 views] Top|| File under:
5 killed in first ever Nowshera suicide blast
NOWSHERA: A suicide attacker rammed his explosives-laden bicycle into a military checkpost killing five people and injuring 11 others here on Saturday, Daily Times staff reporter quoted local police and army as saying. Witnesses, however, said eight people were killed. Four of them were army personnel while the rest were civilians, the witnesses added.

The attack occurred at a checkpoint near the gate of an army school in Nowshera, AP quoted ISPR Director General Maj Gen Waheed Arshad as saying. AFP, AP and Online put the death toll at 5. District Police Officer (DPO) Mubarak Zeb told Daily Times that six people, including the suicide bomber, were killed as he detonated himself at the entrance of the Army Supply Corps (ASC) centre. "The bomber was riding on a bicycle. He detonated the explosives fastened to his body as he reached the army check post around 9.18am," said the police officer, adding that 11 more people had sustained injuries in the blast.
Posted by: Fred || 12/16/2007 00:00 || Comments || Link || E-Mail|| [6468 views] Top|| File under: Taliban
Militants strike Baghdad neighourhood patrols
BAGHDAD - Gunmen and bombers launched three attacks on US-backed neighbourhood security patrols in Baghdad on Saturday, killing at least three of the patrol members and wounding 17. The patrol members, who are paid by US forces and not officially part of the Iraqi security forces, have increasingly come under attack by militants.


Had to expect this. It's easier for al-Qaeda to go after the patrols than our troops; though it's just going to make things worse long-term for the terrorists.

In one incident on Saturday, bombers killed two patrol members and wounded 10 in a strike on their headquarters in the Adhamiya neighbourhood of northern Iraq, until recently a Sunni Arab militant stronghold. Gunmen attacked a patrol in another northern area, killing one patrol member and wounding four. In the southern Doura neighbourhood, another former Sunni militant stronghold, gunmen wounded three patrol members manning a checkpoint.

US forces are trying to isolate Al Qaeda fighters by recruiting Sunni Arabs who have turned against the radical Sunni Arab militants, and by launching regular offensives with Iraqi forces against their hideouts.

The latest offensive started early on Saturday in the Babel province south of Baghdad. It involves Iraqi army soldiers and US troops from the 4th Brigade Combat Team, part of the 3rd Infantry Division, the US military said. Operation Marne Roundup is focused on "flushing out Al Qaeda extremists and weapons smugglers operating" near the town of Iskandariya, 40 km (25 miles) south of Baghdad, the military said in a statement.

US commanders said last week the assault would involve around 1,400 US troops and will target Sunni Islamist fighters in small hamlets and fishing villages along the Euphrates River valley in Babel province. By Saturday afternoon, the troops had faced no resistance as they moved to the target area, the statement said.

Suspected Al Qaeda fighters have attacked both Shias and Sunnis in Babel. In one incident more than a month ago, a suicide bomber killed a prominent Sunni tribal leader involved in establishing neighbourhood patrol units in north Babel.

US commanders credit the neighbourhood police units as being one of the main reasons why the number of attacks across Iraq has fallen 60 percent since June. US officials call the patrols "concerned local citizens" and pay some 50,000 patrol members about $10 a day. They are expected to provide their own weapons but are issued ID cards and simple uniforms such as reflector vests or shoulder belts.

The Shi'ite-led government was initially lukewarm over the prospect of men it once regarded as enemies being permitted to take up arms, but now says it will take over the programme from the US military and put most of the patrols on its payroll.
Posted by: Steve White || 12/16/2007 00:00 || Comments || Link || E-Mail|| [6462 views] Top|| File under:
Several incidents in Mosul, Kirkuk cause number of casualties
(KUNA) -- An Iraqi soldier, a MNF Marine in addition to three gunmen were killed in separate incidents in Kirkuk and Mosul city northern Iraq, sources said Saturday.

The Multi-National Force (MNF) indicated that a US marine was killed Friday in Ninawa province after clashes with gunmen.

Meanwhile, head of the Sahwa "awaking" council in Ninawa Fawaz Al-Jabra told reporters that members of the council's army group raided a stronghold for Qaeda in the province killing three terrorists and injuring three others. Al-Jabra that one casualty was reported on the council's side.

On another incident, a source at the Iraqi army in Kirkuk revealed that a soldier was killed and three were injured during an incident south of the city. Another source also said that the army conducted several missions here, revealing that nine were arrested.
Posted by: Fred || 12/16/2007 00:00 || Comments || Link || E-Mail|| [6461 views] Top|| File under: Iraqi Insurgency
Southeast Asia
Toe tag for top Abu Sayyaf militant
Philippine troops killed a senior Islamic militant wanted by the United States after they raided his safe house in the restive south of the archipelago, officials said on Sunday.

Mobin Abdurajak, a leader of the Abu Sayyaf group, was wanted for kidnapping 21 people from the Malaysian resort island of Sipadan in 2000. The victims were freed after a ransom was paid. "The neutralization of Abdurajak is part of our campaign to eliminate the Abu Sayyaf terrorists," regional navy chief Rear Admiral Emilio Marayag said.

Navy officers and marines swooped on Abdurajak's hideout in Tawi-Tawi, the southernmost tip of the Philippines, on Saturday night. He was killed in the firefight. The United States had offered $20,000 for the arrest of the militant, a brother-in-law of Abu Sayyaf chief Khadaffy Janjalani who was killed in a clash with the military last year.

This article starring:
KHADAFY JANJALANI
Abu Sayyaf
MOBIN ABDURAJAK
Abu Sayyaf
Posted by: Seafarious || 12/16/2007 03:41 || Comments || Link || E-Mail|| [6473 views] Top|| File under: Abu Sayyaf
Who's in the News
46
[untagged]
4
al-Qaeda in North Africa
2
Taliban
2
Global Jihad
1
Ansar al-Islam
1
Abu Sayyaf
1
Govt of Pakistan
1
Govt of Syria
1
Hamas
1
Hezbollah
1
Iraqi Insurgency
1
Jamaat-e-Ulema Islami
1
Jamaat-ul-Mujahideen Bangladesh
1
Jemaah Islamiyah
1
al-Qaeda
Bookmark
E-Mail Me
The Classics
The O Club
Rantburg Store
The Bloids
The Never-ending Story
Thugburg
Gulf War I
The Way We Were
Bio
Merry-Go-Blog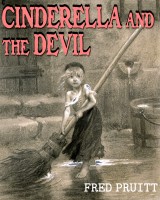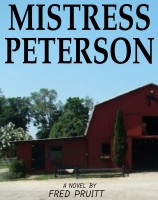 On Sale now!


A multi-volume chronology and reference guide set detailing three years of the Mexican Drug War between 2010 and 2012.

Rantburg.com and borderlandbeat.com correspondent and author Chris Covert presents his first non-fiction work detailing the drug and gang related violence in Mexico.

Chris gives us Mexican press dispatches of drug and gang war violence over three years, presented in a multi volume set intended to chronicle the death, violence and mayhem which has dominated Mexico for six years.
Click here for more information


Meet the Mods
In no particular order...


Steve White
Seafarious
Pappy
lotp
Scooter McGruder
john frum
tu3031
badanov
sherry
ryuge
GolfBravoUSMC
Bright Pebbles
trailing wife
Gloria
Fred
Besoeker
Glenmore
Frank G
3dc
Skidmark
Alaska Paul



Better than the average link...



Rantburg was assembled from recycled algorithms in the United States of America. No trees were destroyed in the production of this weblog. We did hurt some, though. Sorry.
3.227.235.216

Help keep the Burg running! Paypal: