Afghanistan
Nine Afghan forces killed in Taliban insider attack
[DAWN] The Taliban

...Arabic for students...
have killed nine Afghan soldiers in an insider attack in central Afghanistan, the military said on Saturday, underscoring the dangers Afghan forces face from within their own ranks.

The Afghan National Army troops "were martyred by Taliban

faceless myrmidons

in Qarabagh district of Ghazni province" on Friday night, the Afghan defence ministry said on Twitter.

Defence ministry

front man

Fawad Aman later told AFP the troops had been killed by Taliban infiltrators.

Such attacks, sometimes referred to as "green on green," are a constant threat in the war-torn country for international and Afghan forces alike.

Aman denied a report
No, no! Certainly not!
from a member of Ghazni's provincial council that 23

Afghan cops

had been killed.

The Taliban, meanwhile, claimed they had overrun an "enemy base" in the Qarabagh district of Ghazni province and killed dozens of security forces.

Friday's attack underscores the ongoing dangers Afghan and allied forces face from Taliban fighters pretending to be loyal to the government.
At least one member of an Afghan militia opened fire on his fellow militiamen early Saturday, killing nine, in what the country's interior ministry called an insider attack.

The Taliban however claimed the attack was actually a coordinated insurgent assault on the checkpoint where the shooting took place, killing over two dozen militiamen, according to Taliban spokesman Zabihullah Mujahid.

There was no immediate explanation for the discrepancy, but the Taliban often exaggerate their claims.
Posted by: Fred || 12/15/2019 00:00 || Comments || Link || E-Mail|| [6510 views] Top|| File under: Taliban
Africa Subsaharan
Armed group claims killing 4 humanitarian hostages in Nigeria, aid organisation says
[DAWN] An

gang

that kidnapped humanitarian workers in northeastern Nigeria five months ago has claimed it killed four hostages, international aid agency Action Against Hunger said on Friday.

Six people were

kidnapped

in July near the town of Damasak, in the state of Borno, where

gunnies

operate. The

krazed killer

Islamic State
...formerly ISIS or ISIL, depending on your preference. Before that they were al-Qaeda in Iraq, as shaped by Abu Musab Zarqawi. They're really very devout, committing every atrocity they can find in the Koran and inventing a few more. They fling Allah around with every other sentence, but to hear western pols talk they're not really Moslems....
in West Africa Province (ISWAP), which split from the

krazed killer

group Boko Haram

... not to be confused with Procol Harum, Harum Scarum, possibly to be confused with Helter Skelter. The Nigerian version of al-Qaeda and the Taliban rolled together and flavored with a smigeon of distinctly Subsaharan ignorance and brutality...
that began its insurgency in 2009, has become the dominant

krazed killer

group in the region.

The decade-long insurgency has caused the deaths of some 30,000 people and driven 2 million to flee their homes.

Action Against Hunger said one of its employees, two drivers and three health ministry workers were

kidnapped

. In September it said one of the hostages had been killed.

On Friday, the humanitarian agency said the group claimed to have killed four of the remaining five hostages.

"Action Against Hunger condemns these latest killings in the strongest terms and deeply regrets that its calls for the release of the hostages have not been acted upon," it said.

The organization called for the "immediate release" of its staff member, Grace, who remains in captivity.


Posted by: Fred || 12/15/2019 00:00 || Comments || Link || E-Mail|| [6538 views] Top|| File under: Boko Haram (ISIS)
Britain
Antifa Leftists Riot in London Following Massive Election Loss
[THECONSERVATIVETREEHOUSE] Following a major election victory for conservatives in the U.K. the Antifa

...the armed wing of the Democratic Labour Party...
-left start rioting in the streets again. Proving once more that socialists do not accept election outcomes.

The vitriolic response from the British socialists resembles an almost identical response following the 2016 election victory of President Trump. Same groups, same political ideology, same behavior, same violence, rage and expressed anger.

The inability of the progressive left to accept the outcome of an election is identical in both the U.K and the U.S. Calling Boris Johnson
...pro-Brexit British prime minister, succeeding no-Brexit Theresa May. BoJo is noted as much for his sparkling personality and his hair as for his Conservative policies....
a racist and attempting to delegitimize the election outcome has a ring of familiarity for Americans.

The decades of their united globalist efforts to tear at the very fabric of nationalism is being eliminated. The radical socialists have nothing to lose; the media is sympathetic to their objectives; their desperate need for a collectivist society is visible within their apoplexy. They are afraid of the individual accountability that comes with freedom, and they're damn sure displaying it.


Posted by: Fred || 12/15/2019 00:00 || Comments || Link || E-Mail|| [6523 views] Top|| File under: Antifa
The Grand Turk
Turkish warship confronted Israeli ship in eastern Mediterranean
[ALMASDARNEWS] The Ottoman Turkish Navy reportedly confronted an Israeli research vessel off the coast of Cyprus this month, the National Infrastructure, Energy and Water Ministry confirmed on Saturday, as reported by the Jerusalem Post.

According to the Jerusalem Post, "the Bat Galim, a vessel belonging to the Israel Oceanographic and Limnological Research, had researchers from Ben-Gurion University in the Negev aboard, as well as a Cypriot geologist, who were doing research approved by the Government of Cyprus in Cyprus' territorial waters."

While The Sick Man of Europe Turkey

...Qatar's satrapy in Asia Minor...
does not have jurisdiction over the Cypriot waters, they forced the Israeli vessel to sail south of the island-nation after the brief confrontation.

"The incident took place several weeks after Turkey and Libya signed an agreement dividing up authority over the areas of the Mediterranean between their two countries, which ignores Cyprus' and Greece's economic rights in the sea, granting them to Turkey," the Jerusalem Post reported.

The recent agreement between Turkey and Libya's Tripoli


...a confusing city, one end of which is located in Lebanon and the other end of which is the capital of Libya. Its chief distinction is being mentioned in the Marine Hymn...


-based Government of National Accord (GNA) has given Ankara the rights to drill off the coast of the North African country.

This has caused a major issue with several regional countries, including Greece, Cyprus, Egypt, and the Benghazi-based government in Libya.
Turkey has recently taken steps to increase its influence in the eastern Mediterranean. It signed a maritime border agreement with Libya in November that has fueled regional tensions with Greece, Cyprus and Egypt over oil and gas drilling rights in the region.

The three countries, which lie between Turkey and Libya, blasted the maritime border accord, saying it was inconsistent with international law. Greece has expelled the Libyan ambassador over the pact.

Meanwhile, Ankara has warned it will use its military forces if necessary to halt any exploratory gas drilling in waters off Cyprus that it claims as its own.

The Channel 13 report noted that tensions could negatively affect Israel's plans for a submarine pipeline to transfer gas from its offshore reserves to Europe, which is set to pass through Cyprus and Greece's territorial waters.

The report said an Israeli embassy official in Ankara was called in last week for a conversation, in which Turkish officials warned that the pipeline project would require Turkey's approval.

"The Turks are trying to establish themselves as the ones running the show [in the region], and that is very worrying," an official told the network.

Neighbors Greece and Turkey are divided by a series of decades-old issues, including territorial disputes in the Aegean Sea. The NATO allies have come to the brink of war three times since the 1970s, including once over drilling rights in the area.

Greece insists the deal with Libya — which has no fully functioning government able to rule across all of its territory — is unenforceable and has stressed that it will protect its sovereign rights.

Greek Prime Minister Kyriakos Mitsotakis has said he will ask other NATO members at the alliance's London summit, which was held in the first week of December, to support Greece, in the face of fellow member Turkey's attempts to encroach on its sovereignty.

Turkey does not recognize Cyprus as a state — but does recognize the breakaway Turkish Cypriot entity, the only country to do so — and is conducting exploratory gas drilling in waters where the ethnically divided island nation has exclusive economic rights.

Ankara has said it is defending its rights and those of the Turkish Cypriots to regional energy reserves.
Posted by: Fred || 12/15/2019 00:00 || Comments || Link || E-Mail|| [6495 views] Top|| File under: Sublime Porte
Home Front: WoT
Man busted after his number found in dead Jersey City shooter's pocket: feds
[NY Post] A New Jersey man was busted by federal authorities after cops found his phone number scrawled on a note in one of the Jersey City shooter's back pockets, authorities said.

Ahmed A-Hady's Monmouth County pawnshop and house were searched over the weekend and feds found him illegally in possession of six rifles, including three AR-15-style assault rifles, three handguns and one shotgun, U.S. Attorney Craig Carpenito said late Saturday.

Authorities also found hundreds of bullets, including a "large number" of hollow-point rounds, according to the criminal complaint.

The feds tracked down A-Hady, 35, in Keyport Friday evening after finding his phone number on a handwritten note on 47-year-old David Anderson ‐ who opened fire on a Jewish food store Tuesday, killing three, and gunned down a Jersey City cop.

Anderson and his female accomplice Francine Graham were shot dead during an hours-long standoff in the Greenville neighborhood where hundreds of rounds were fired.

On Saturday, the feds seized a van in Orange, N.J., believed to be owned by Anderson.

The FBI is investigating the rampage as a "domestic terror event" after finding a manifesto and social media posts connecting the murderous pair to Jewish hate groups, including the Black Hebrew Israelite movement.
A search of the shop owned and operated by ex-con Ahmed A-Hady, 35, of Keyport, turned up three AR-15-style assault rifles, among 13 weapons in all, U.S. Attorney for New Jersey Craig Carpenito said.

A-Hady (also known as Ed Him) also had a .45 caliber handgun that he wasn't legally permitted to have, leading to a federal charge of being a convicted felon in possession of a firearm, Carpenito said following his arrest early Saturday.

A records search showed that A-Hady bought one Smith and Wesson handgun on May 23, 2007 and another 10 days later, the U.S. attorney said.

A-Hady was convicted in 2012 of trying to obtain prescription drugs by fraud, which prohibited him from possessing a firearm, Carpenito said.

A-Hady "admitted to owning both the .45 caliber and the .44 caliber" when investigators interviewed him in his apartment over the pawn shop Friday night, but he "falsely denied that they were on the premises," he said.

A relative pointed them to a safe in the shop downstairs, where investigators found three handguns, including one of the two that A-Hady bought years earlier, Carpenito said.

In addition to the .44-caliber Smith & Wesson, there was a PK 380 and a Ruger 9mm, records show.

A subsequent search of the pawnshop produced six rifles (including three AR-15-style assault rifles), three handguns, and one shotgun, Carpenito said.

In A-Hady's upstairs apartment, they found more than 400 rounds of ammunition, including a "large number" of hollow-point bullets, he said.

A-Hady remained in federal custody pending a hearing scheduled for Monday in U.S. District Court in Newark.
Posted by: Frank G || 12/15/2019 11:19 || Comments || Link || E-Mail|| [6569 views] Top|| File under: Moslem Colonists
Synagogue in Los Angles has been desecrated
[TWITTER]
Investigators believe a "lone male suspect" aged 20 to 25 is responsible for the crime, and that he has committed a number of other acts of vandalism in the area. The suspect overturned furniture in the building as well as "damaged several Jewish relics," according to the statement. Fortunately the synagogue's "main scrolls remained unscathed," and disruption was "primarily to the synagogue's interior contents," with "very limited structural damage."

Contrary to earlier reports, the Iranian synagogue, one of the largest in Los Angeles, suffered less damage than originally believed.

"No Torah has been torn apart. There was one non-kosher Sefer Torah [scroll] that was NOT in a locked hekhal [tabernacle] and was stored under the hekhal on the floor," Moshe Isaacian, a Los Angeles local, tweeted.

"No broken doors, no broken windows only books and furniture were overturned. Thank g-d [sic]," Isaacian added.
Posted by: Fred || 12/15/2019 00:00 || Comments || Link || E-Mail|| [6492 views] Top|| File under:
FBI: UNM student from Saudi Arabia had kill list
[KOB4-TV] A UNM student from Soddy Arabia


...a kingdom taking up the bulk of the Arabian peninsula. Its primary economic activity involves exporting oil and soaking Islamic rubes on the annual hajj pilgrimage. The country supports a large number of princes in whatcha might call princely splendor. When the oil runs out the rest of the world is going to kick sand in the Soddy national face...


is charged with unlawfully carrying a firearm.

According to a criminal complaint, filed in federal court, Hassan Alqahtani, 28, was arrested after the FBI received a tip that Alqahtani had a "list of people who he wants to kill before he leaves the U.S."

The complaint says the list includes professors from UNM.

The FBI searched Alqahtani's residence and reportedly found a .380 firearm and ammunition.

Alqahtani's girlfriend claimed the firearms was hers, according to the complaint.

However,


today is that tomorrow you were thinking about yesterday...


the FBI believes she was possibly conspiring with Alqahtani to conceal his possession of the firearm.

It was not immediately clear whether Alqahtani's girlfriend was also facing charges.

According to the Department of Justice, Alqahtani was in the country legally on a student visa.

He has a detention hearing on Dec. 16, and faces up to 10 years in prison if convicted.
Posted by: trailing wife || 12/15/2019 00:00 || Comments || Link || E-Mail|| [6495 views] Top|| File under: Salafists
India-Pakistan
NAB arrests another Sharif family employee in money laundering case
[DAWN] An accountability court on Saturday remanded in the National Accountability Bureau's (NAB) custody another suspect in a case against members of the Sharif family pertaining to alleged money launderingThe accountability watchdog today arrested the suspect, Rashid Karamat, an employee of Hamza Shehbaz Sharif since 2007, for allegedly holding a benami company to facilitate several members of the Sharif family.

The prosecution alleged that the suspect, an employee of Sharif Group of Companies, represented himself as the owner of the company ‐ M/s Nisar Trading Concern. It added that the company was established with the funds of the accused nominated in the case, including PML-N President Shehbaz Sharif and his sons Hamza and S

Learned Elders of Islam

n, who also benefited from it.

Posted by: Fred || 12/15/2019 00:00 || Comments || Link || E-Mail|| [6496 views] Top|| File under: Govt of Pakistan
Arms smuggled from Afghanistan seized
[DAWN] The Customs Preventive, Beautiful Downtown Peshawar

...capital of Khyber Pakhtunkhwa, administrative and economic hub for the Federally Administered Tribal Areas of Pakistan. Peshawar is situated near the eastern end of the Khyber Pass, convenient to the Pak-Afghan border. Peshawar has evolved into one of Pakistain's most ethnically and linguistically diverse cities, which means lots of gunfire...
, has seized a huge cache of arms smuggled from Afghanistan.

Official sources told Dawn that during inspection at Torkham customs station of an empty truck coming from Afghanistan it was suspected to have some secret cavities. A thorough search led to the recovery of over 200 sophisticated guns of different specifications and magazines.

The weapons have been seized and a case under the Customs Act, 1969 is being registered and further investigations are under way. Although the smugglers managed to flee, a passport apparently belonging to the driver had been found from the dashboard of the truck.

The sources said the recovered guns included Tomahawk, Maverick, KRAL (A-12) and Zirve.

An official said the counterterrorism department would also be taken on board so that it could hold a probe with its own angle. He said such a sophisticated way of concealment indicated that some organised racket might be behind it.


Posted by: Fred || 12/15/2019 00:00 || Comments || Link || E-Mail|| [6516 views] Top|| File under: Taliban
Twelve people are still kidnapped, while 3,000 others were released
[THEBAGHDADPOST] Twelve people are still kidnapped, while 3,000 others were released without being referred to judiciary, security expert said on Saturday.

In a tweet on Saturday, Hisham al-Hashimi said around 473 people were killed, while 22,000 were injured since the eruption of protests in early October.

Hashimi added that around 2,700 detainees were released by court, while 3,000 others were released without being referred to court. Twelve people were abducted. Their whereabouts are still unknown.
Posted by: Fred || 12/15/2019 00:00 || Comments || Link || E-Mail|| [6511 views] Top|| File under: Govt of Iraq
Israel-Palestine-Jordan
Mossad helps Denmark bust 20 terrorists - report
[JPOST] In July, Mossad Director Yossi Cohen noted that his agency has thwarted a large number of terror attacks, especially on airliners, across the world.The Mossad was behind successful efforts by Denmark to nab a cell of 20

Lions of Islam

planning a wave of attacks, Channel 12 reported Saturday night.

According to the report, Danish security officials arrested the

Lions of Islam

and seized a variety of weapons.

While Israel previously disclosed that it had provided the intelligence to obstruct an ISIS plot to bomb a United Arab Emirates Etihad Airways flight from Sydney to Abu Dhabi, Netanyahu revealed that the intelligence that broke the case was obtained through cyber tools.

He said that while he could not give specifics, the audience could "multiply by about 50" the Sydney airline terrorist plot, and that would be the number of terrorist plots worldwide (mostly by ISIS) that Israel has helped to prevent thanks to its cyber intelligence powers.

"The plane from Sydney to Abu Dhabi was not going to be hijacked, but went kaboom! in midair," he said. "We used our cyber tools to discover that ISIS was going to do this, and so we alerted the Australian police, and they stopped it before it could happen.

"This particular incident I can talk about because it was leaked to the media," Netanyahu said. "If you multiply that by 50, it will give you an idea of the contribution that Israel has made to prevent major terrorist operations, especially from ISIS, in dozens of countries. Most of those cases were foiled because of our cybersecurity operations."

In July, Mossad director Yossi Cohen noted that his agency had prevented a large number of terrorist attacks, especially on airliners, across the world.
Six of those remained under arrest on Saturday, and were ordered held in pre-trial custody for four weeks.

The six people still jailed have pleaded not guilty to preliminary terror charges. If formally charged and convicted, they face potential life prison sentences, though in practice life sentences end up averaging 16 years in Denmark.

On Friday, the Copenhagen City Court remanded two men ages 24 and 25 to custody for allegedly trying to buy guns, silencers and ammunition that was "to be used in connection with one or several terror attacks in Denmark or abroad," according to prosecutors.

The Copenhagen court on Thursday ordered two 21-year-old men and a 38-year-old woman to remain jailed for allegedly trying to produce one or several bombs with the explosive TATP, the prosecution said.

A sixth suspect, a 28-year-old man, was remanded to custody Thursday by a central Denmark court. The preliminary charge against him was not not known because the hearing was held behind so-called "double-closed doors," meaning no information was made public.

Authorities have been tight-lipped and have given no specifics about a potential target for the attack.

Officers carried out the coordinated raids Wednesday as authorities feared the suspects were preparing one or several violent attacks. Thirteen of the 22 people arrested were released Thursday but remain suspects and the remainder had pretrial custody hearings set.

Posted by: Fred || 12/15/2019 00:00 || Comments || Link || E-Mail|| [6560 views] Top|| File under: Moslem Colonists
Syria-Lebanon-Iran
Fierce clashes erupt between #Lebanese protesters and security forces in #Beirut streets in front of parliament
[TWITTER]
The violence Saturday started when young men from a neighborhood known as a stronghold for supporters of the Shiite Amal and Hezbollah groups attacked the epicenter of anti-government protests, chanting "Shiite, Shiite."

It was the second time this week that pro-Hezbollah and Amal supporters tried to attack the protest camp, angered by demonstrators' criticism of their leaders.

Later, clashes erupted at the entrance to the street leading to parliament, which was blocked by security forces. Several people attacked the rally, prompting security forces to fire tear gas to push them back.

It wasn't clear who the attackers were but the parliament speaker is the head of the Shiite Amal group. The attack took place only a few meters (yards) from the epicenter of the protests, and the anti-government demonstrators were dispersed to side streets as tear gas filled the area.

The Lebanese protests have been largely peaceful but clashes have become more frequent in recent weeks, with supporters of Hezbollah and Amal attacking protest camps in several cities amid counter-demonstrations.

The Red Cross and the Lebanese Civil Defense said at least 46 people were injured and transported to hospitals Saturday.

The Lebanese Red Cross told AFP people had been treated for breathing difficulties and fainting, along with injuries caused by stones, noting that security personnel and civilians were among those treated.

The tension came only two days before the president meets with parliamentary blocs to name a prime minister. Earlier consultations were postponed amid the failure of rival political groups to agree on a new head of government.
Posted by: Fred || 12/15/2019 00:00 || Comments || Link || E-Mail|| [6520 views] Top|| File under: Govt of Pakistain Proxies
U.S. Sanctions 3 Individuals, Several Firms Allegedly Linked to Hizbullah
[AnNahar] The U.S. Department of the Treasury on Friday slapped sanctions against three individuals and several firms allegedly linked to
Hizbullah
...Party of God, a Leb militia inspired, founded, funded and directed by Iran. Hizbullah refers to itself as The Resistance and purports to defend Leb against Israel, with whom it has started and lost one disastrous war to date, though it did claim victory...
In a statement, the Treasury identified the individuals as Nazem Said Ahmad, Saleh Assi and Tony Saab.

It described Ahmed and Assi as "two prominent

Leb

and the Democratic Republic of the Congo

...formerly the Congo Free State, Belgian Congo, Zaire, and who knows what else, not to be confused with the Brazzaville Congo aka Republic of Congo, which is much smaller and much more (for Africa) stable. DRC gave the world Patrice Lumumba and Joseph Mobutu, followed by years of tedious civil war. Its principle industry seems to be the production of corpses. With a population of about 74 million it has lots of raw material...
(DRC)-based money launderers," adding that they have affiliated companies some of which have "generated tens of millions of dollars for Hizbullah, its financiers, and their malign activities."

"Hizbullah continues to use seemingly legitimate businesses as front companies to raise and launder funds in countries like the DRC where it can use bribery and political connections to secure unfair market access and evade taxes," said Treasury Secretary Steven T. Mnuchin. "This Administration will continue to take action against Hizbullah financiers like Nazem Said Ahmad and Saleh Assi, who have used money laundering and tax evasion schemes to fund terrorist plots and finance their own lavish lifestyles as the Lebanese people suffer," Mnuchin added.

"Art and luxury goods dealers should be on alert to the schemes of money launderers who hide personal funds in high-value assets in an attempt to mitigate the effects of U.S. sanctions," said Deputy Secretary Justin G. Muzinich.

Describing Nazem Said Ahmad as one of Hizbullah's "top donors," the statement said the man possesses "an extensive art collection worth tens of millions of dollars, including works by Pablo Picasso and Andy Warhol, many of which have been on display in his gallery and penthouse in Beirut."

He generates funds through his "longstanding ties to the 'blood diamond' trade," the statement added, noting that Saleh Assi has "laundered money through Ahmad's diamond businesses."

The U.S. Treasury also slapped sanctions on

Leb

-based accountant Tony Saab, saying he "provided support to Assi."

"Saab has materially assisted, sponsored, or provided financial, material, or technological support for, or goods or services to or in support of Assi," the statement said.

"As an employee of Assi's company Inter Aliment, Saab was involved in facilitating the transfer of millions of dollars for Inter Aliment and Minocongo and provided documentation of such transfers to Assi. Saab was also involved in facilitating Assi's payments to (alleged Hizbullah financier Adham Hussein) Tabaja," the statement added.

Posted by: trailing wife || 12/15/2019 00:00 || Comments || Link || E-Mail|| [6538 views] Top|| File under: Hezbollah
Who's in the News
37
[untagged]
4
Govt of Iraq
4
Moslem Colonists
3
Govt of Pakistan
3
Govt of Syria
2
Taliban
2
Salafists
2
Sublime Porte
2
Govt of Iran
1
Hezbollah
1
Islamic State
1
Antifa
1
Fatah
1
Commies
1
Govt of Pakistain Proxies
1
Boko Haram (ISIS)
Bookmark
E-Mail Me
The Classics
The O Club
Rantburg Store
The Bloids
The Never-ending Story
Thugburg
Gulf War I
The Way We Were
Bio
Merry-Go-Blog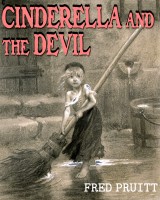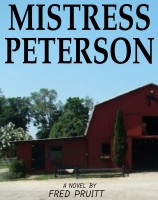 On Sale now!


A multi-volume chronology and reference guide set detailing three years of the Mexican Drug War between 2010 and 2012.

Rantburg.com and borderlandbeat.com correspondent and author Chris Covert presents his first non-fiction work detailing the drug and gang related violence in Mexico.

Chris gives us Mexican press dispatches of drug and gang war violence over three years, presented in a multi volume set intended to chronicle the death, violence and mayhem which has dominated Mexico for six years.
Click here for more information


Meet the Mods
In no particular order...


Steve White
Seafarious
Pappy
lotp
Scooter McGruder
john frum
tu3031
badanov
sherry
ryuge
GolfBravoUSMC
Bright Pebbles
trailing wife
Gloria
Fred
Besoeker
Glenmore
Frank G
3dc
Skidmark
Alaska Paul



Better than the average link...



Rantburg was assembled from recycled algorithms in the United States of America. No trees were destroyed in the production of this weblog. We did hurt some, though. Sorry.
44.197.230.180

Help keep the Burg running! Paypal: