Africa Horn
Three Killed in Somali Capital Car Bomb
[An Nahar] A

boom-mobile

in the Somali capital killed three people and

maimed

several others in the latest attack in war-ravaged Mogadishu, police said Friday.

"The car went kaboom! while the driver was moving in it... three people were killed," said police officer Aden Mohammed, adding it was not clear if the driver had been targeted. "We are still investigating the blast."

No group immediately

grabbed credit

for the

kaboom

, but the al-Qaeda linked Shabaab

gun-hung tough guys

have conducted a series of guerrilla style attacks in the capital since pulling out of fixed positions there last year.

The

gun-hung tough guys

have vowed to topple President Hassan Sheikh Mohamoud, who took office in September after being chosen by the country's new parliament, bringing an end to eight years of transitional rule.

An offensive led by the 17,00-strong African Union


...a union consisting of 53 African states, most run by dictators of one flavor or another. The only all-African state not in the AU is Morocco. Established in 2002, the AU is the successor to the Organisation of African Unity (OAU), which was even less successful...


force alongside Somali forces has stripped the Shabaab of most of the towns they held.

But the Shabaab remain a potent threat, still controlling rural areas as well as carrying out guerrilla attacks -- including

suicide kaboom

s -- in areas apparently under government control.

Some of the fighters have reportedly relocated to the Galgala region of the northern Golis mountains in Somalia's semi-autonomous Puntland


...a region in northeastern Somalia, centered on Garowe in the Nugaal province. Its leaders declared the territory an autonomous state in 1998. Puntland and the equally autonomous Somaliland seem to have avoided the clan rivalries and warlordism that have typified the rest of Somalia, which puts both places high on the list for Islamic subversion...


region.

The Golis mountains, straddling the

mostly non-existent border

between the autonomous state of Puntland and self-declared independent Somaliland, are honeycombed with caves and difficult to access.

Posted by: Fred || 12/15/2012 00:00 || Comments || Link || E-Mail|| [336067 views] Top|| File under: al-Shabaab
Head of Sudan opposition says he is detained
[Daily Nation (Kenya)] The head of Sudan's opposition political alliance told AFP on Thursday he had been nabbed
Maw! They're comin' to get me, Maw!
by Sudanese state security agents after he spoke in support of four dead Darfuri students.

The youths' deaths, following a crackdown on a tuition protest at Gezira University south of Khartoum, has sparked the largest outpouring of Arab Spring-style discontent since anti-regime protests in June and July.

Farouk Abu Issa, who represents about 20 opposition parties, told AFP by phone that he had just been taken into custody by the powerful security service.

"I was participating in a forum supporting the students of Gezira University," Issa said.

After giving a speech he returned home and shortly afterwards was detained, he said.

Protests, sometimes involving hundreds of people, have occurred since Saturday outside Khartoum universities and elsewhere in support of the dead youth who were originally from the conflict-plagued Darfur region.

Demonstrators have called for "revolution" and the fall of President Omar al-Bashir

Head of the National Congress Party. He came to power in 1989 when he, as a brigadier in the Sudanese army, led a group of officers in a bloodless military coup that ousted the government of Prime Minister Sadiq al-Mahdi and eventually appointed himself president-for-life. He has fallen out with his Islamic mentor, Hasan al-Turabi, tried to impose shariah on the Christian and animist south, resulting in its secessesion, and attempted to Arabize Darfur by unleashing the barbaric Janjaweed on it. Sudan's potential prosperity has been pissed away in warfare that has left as many as 400,000 people dead and 2.5 million displaced. Omar has been indicted for genocide by the International Criminal Court but nothing is expected to come of it.
's 23-year regime.

The Darfur Students Association has said the four went missing -- and were later found dead -- after taking part in a peaceful sit-in which was disrupted by the pro-government student union.

They were protesting for their "right" to free education, the association said.

Ambassador Dane Smith, the US government's senior adviser for Darfur, said on Wednesday that Sudanese authorities have used excessive force against the Darfuri student demonstrators, whom he said were protesting for their rights.

Smith called the deaths "shocking" and said the protests were "quite reasonable".

Posted by: Fred || 12/15/2012 00:00 || Comments || Link || E-Mail|| [336064 views] Top|| File under: Govt of Sudan
Africa North
Son-in-Law of Tunisia's Ben Ali Arrested in Seychelles
[An Nahar] The son-in-law of Tunisia's deposed former dictator Zine El Abidine Ben Ali has been incarcerated
Yez got nuttin' on me, coppers! Nuttin'!
in the Seychelles, the Tunisian authorities announced on Friday.

Sakhr El Materi, who was convicted in absentia for corruption by a Tunisian court, fled to Qatar after the mass uprising that toppled his father-in-law in January 2011, but the Gulf emirate agreed to expel him in September this year.

Fadhel Saihi, an adviser to the Tunisian justice minister, told Mosaique FM that Materi was arrested as he tried to enter the Seychelles with an expired diplomatic passport, and that he was being interrogated by police there.

Justice Minister Noureddine Bhiri said Tunis was doing everything it could to get him extradited.

"Sakhr El Materi went to the Seychelles after leaving Qatar. The Seychelles authorities opened an inquiry, because he was the subject of an international arrest warrant and because his passport had expired," Bhiri said.

"The Tunisian authorities will do everything they can to get Sakhr El Materi extradited," he added, speaking at a seminar on recovering the assets of the ex-president's family.

Said to be Ben Ali's favorite son-in-law and long seen as a possible successor before the revolution, Materi was sentenced last year to 16 years in prison and fined 97 million dinars ($61 million) for corruption and property fraud.

Posted by: Fred || 12/15/2012 00:00 || Comments || Link || E-Mail|| [336068 views] Top|| File under: Arab Spring
Tunisia arrests terror suspects
[Magharebia] Tunisian security forces placed in durance vile
... anything you say can and will be used against you, whether you say it or not...
several members of a Kasserine terror group linked to the recent clash near the Algerian border, TAP reported on Thursday (December 13th). Tunisian Interior Minister Ali Larayedh on Wednesday said that he could not disclose any further details, as the operation was still under way.

On Wednesday, AFP quoted a security official as saying that 11 Islamists had been captured and another was still on the run.

The arrests followed the Monday clash between the National Guard and armed

gun-hung tough guys

in Bou Chebka, near the Algeria border.

The border post chief in Feriana, 27-year-old Anis Jlassi, was killed in the

shootout

.

Posted by: Fred || 12/15/2012 00:00 || Comments || Link || E-Mail|| [336069 views] Top|| File under: Salafists
Clashes outside Alexandria mosque after imam urges 'Yes' vote in referendum
[Al Ahram] Clashes have erupted in Alexandria in front of the Qaed Ibrahim mosque and along the nearby corniche between several thousand opponents and supporters of the draft constitution.

The fight extended to the surrounding Azareeta neighbourhood with anti and pro constitution groups exchange slogans and rock throwing.

Stones are being exchanged between the two groups and cars parked on the corniche have been torched. Central Security Forces (CSF) are attempting to end the fighting.

A member of the CSF told Ahram Online that four bearded men had been locked away
Drop the gat, Rocky, or you're a dead 'un!
carrying knives.

Ahram Online's Randa Ali says she saw security forces confiscating knives from a bearded man with an injured head before arresting him.

Fighting erupted following Friday prayers at the Qaed Ibrahim mosque where prominent preacher Ahmed El-Mahalawy had urged worshippers to vote 'Yes' in the constitutional referendum on Saturday, stating it would bring stability.

A man with his head wrapped in bandages, told Ahram Online that after the preacher's statement he had started chanting "down with the rule of the Supreme Guide" from inside the mosque. Five sheikhs then beat him up and two of his friends were being locked away
Keep yer hands where we can see 'em, if yez please!
inside the mosque by members of the

Moslem Brüderbund

.

The early skirmishes halted then erupted again when anti-constitution protesters were attacked by bearded men, an eyewitness told Ahram Online. Many knives were found inside the men's cars so protesters set the cars on fire, the eyewitness added.

Nine people were killed and hundreds

were maimed

last week during

festivities

between supporters and opponents of President Morsi and the draft constitution.

Half the country will vote on the constitution on 15 December, the second half a week later on 22 December.

Posted by: Fred || 12/15/2012 00:00 || Comments || Link || E-Mail|| [336067 views] Top|| File under: Arab Spring
Tunisian Salafists attack bar, call drinkers 'infidels'
[Al Ahram] Ultra-conservative Salafist

Mohammedan

s attacked a hotel in the Tunisian city of Subaytilah on Thursday, police sources and eyewitnesses told AFP.
An estimated 15 Salafists


...Salafists are ostentatiously devout Moslems who figure the ostentation of their piety gives them the right to tell others how to do it and to kill those who don't listen to them...


destroyed the hotel's furniture and bar and burned a vehicle parked in front of the building. Bearded men threatened hotel guests with meat cleavers and called them "infidels," eyewitnesses said.

The eyewitnesses could not confirm if there had been any injuries because they had left the area before the police arrived.

The interior ministry has not issued an official statement.

The North African country has witnessed numerous violent incidents linked to hardliners, prompting opposition activists to accuse the Islamist-led coalition government of not doing enough to rein them in. There has been a complex domestic struggle over the role of religion in government and society during the post-revolutionary period.

The bar-related incident in Subaytilah comes after a similar attack on a bar in Sidi Bouzid. Bottles were smashed and customers were chased away with cries of "God is Great" and "drinking is forbidden."

Sidi Bouzid, the birthplace of the uprising that toppled former president Ben Ali last year, is a stronghold of the Salafist movement, which has grown increasingly assertive in recent months.

Violence later spread to the capital where there were

festivities

between alcohol sellers and Salafists, wounding a police commander.

Ennahda, a moderate Islamist group lead by Rachid Ghannouchi, formed a coalition with two non-religious parties and has promised not to ban alcohol, impose the veil or use sharia [Islamic law] as the basis of Tunisian law.

It is under pressure from both Salafists calling for the introduction of Islamic law and secular opposition parties determined to prevent this.

Ennahda's stance carries weight. Its secretary-general, Hamadi Jebali, is prime minister, and the party controls more than 40 percent of the seats in the constituent assembly. Salafists are not fully represented by any bloc in the assembly, but have stepped up street protests to press for their demands

Secularists fear that Ennahda has been too soft on the Salafists who since the revolution have attacked or threatened theatres, cinemas and journalists, and most recently Tunisia's tiny Jewish community.

Posted by: Fred || 12/15/2012 00:00 || Comments || Link || E-Mail|| [336078 views] Top|| File under: Salafists
Ansar al-Sharia sets up shop in Mali
[Magharebia] Malian Islamists last Sunday (December 9th) announced the creation of their own "Ansar al-Sharia


...a Yemeni Islamist militia which claims it is not part of al-Qaeda, even though it works about the same and for the same ends...


" group in Gao, the largest city in northern Mali.

Most of the new group's leaders hail from the Barabiche tribe in Timbuktu and are close to Ansar al-Din official

front man

Sanad Ould Bouamama.

According to Mauritania's al-Akhbar, the announcement raises the number of

gang

s in the region known as Azawad to five: Al-Qaeda in the Islamic Maghreb's Sahara emirate, the Movement for Tawhid and Jihad in West Africa (MUJAO), al-Qaeda's El Moulethemine Brigade, Ansar al-Din and now Ansar al-Sharia.

Creating such a group at this time came as no surprise, since the terrorist groups and allied movements believe that Ansar al-Sharia, whose influence has been growing in the Maghreb, represents a real solution for the northern Mali crisis.

According to Djazair News, new intelligence reports have confirmed that al-Qaeda in Islamic Maghreb (AQIM) leaders in northern Mali are exerting concerted efforts to establish links with Ansar al-Sharia in Libya so they can set up a base to hit Western interests in the region in response to calls for waging a war on terrorist groups in Mali.

The Daily Telegraph reported on December 4th that AQIM leaders "regularly travel to Ghat, a desert town in south-western Libya near the border with Niger".

"Their aim is to establish a foothold in Libya from which to launch attacks against Western targets, as well as gaining access to the large stockpiles of weapons -- including Russian-made anti-aircraft missiles -- that were looted by Libyan rebels during the fall of Colonel Moamer Qadaffy's regime at the end of last year," the paper reported.

"In return, AQIM is offering to provide Libyan Islamist groups with training and finance," The Telegraph added.

A number of weapons from Qadaffy's arsenal have made their way to Islamists in Algeria and Tunisia, Tunisian President Moncef Marzouki recently told World Today magazine.

At the same time, the leader of Ansar al-Sharia in Tunisia called for waging jihad against those whom he described as enemies of religion in Tunisia.

Ansar al-Sharia first appeared in Yemen in April 2011, where the group was established by al-Qaeda in the Arabian Peninsula (AQAP). The group is largely believed to have been created in response to the late Osama bin Laden


... who used to be alive but now he's not...


's request to rebrand al-Qaeda.

"The armed Islamist groups now take promotional names through which they seek to win the sympathy of general

Mohammedan

populations," explained Abdallah Ould El Nah, a researcher in security and defence affairs.

"Such

gang

s present themselves as supporters of Islam, whether as a religion or Sharia, although they are far away from its tolerant teachings and peaceful call," he added.

Ansar al-Sharia in northern Mali is just one part of an organization that is expanding virally. In addition to branches in Tunisia and Yemen, similar groups have sprung up in Morocco and Libya, where Ansar al-Sharia was blamed for the terror attack on the US consulate in Benghazi.

All of the groups share a common jihadist ideology, according to a document written by a Mauritanian salafist preacher and posted to online forums.

Abu Mondhar al-Chinguetti wrote last May that the new groups were based on certain principles, such as "opposition to democracy, jihadist salafist ideology, the dream of establishing Islamic emirates as per their own unilateral views, and attempts to impose restrictions on freedoms".

Posted by: Fred || 12/15/2012 00:00 || Comments || Link || E-Mail|| [336065 views] Top|| File under: al-Qaeda in North Africa
Clashes in Egypt on Eve of Divisive Referendum
[An Nahar] Stone-throwing

festivities

broke out Friday in the Egyptian city of Alexandria between Islamists and opposition protesters, on the eve of a highly charged referendum on a new constitution, witnesses and state media said.

Fifteen people were

maimed

, according to medics, and several cars set on fire in the violence in the Mediterranean city, Egypt's second largest.

State television showed at least one protester brandishing a sword.

Riot police quickly moved to separate the protesters, who clashed after a

holy man

urged worshipers to vote yes for the constitution.

Tensions are high over the staggered referendum, which is being held on this and the following Saturday, after weeks of protests and violence between rival camps in Cairo that killed eight people and injured hundreds last week.

Further rallies by both sides were taking place in Cairo on Friday.

A pro-constitution rally by the

Moslem Brüderbund

backing Islamist President Mohamed Morsi gathered more than 2,000 people, and separately, hundreds of Morsi's opponents demonstrated outside his palace.

The protests were modest in size compared with mass rallies in recent weeks by the opposition that forced Morsi to give up sweeping powers, and huge protests by Islamists to show that the president had supporters.

Morsi's

Moslem Brüderbund

and ultra-orthodox Salafist groups backing the draft charter have been campaigning for days for Egypt's 51 million voters to approve it.

A senior Islamist official involved in drafting the charter, Amr Darrag, branded opposition attacks against the document an "unjust campaign to paint a lying picture of the constitution."

Egypt's mainly secular opposition has criticized the draft charter as divisive
...politicians call things divisive when when the other side sez something they don't like. Their own statements are never divisive, they're principled...
and a possible attempt by Islamists to introduce sharia-style law.

"We are confident that the Egyptian people will topple the

Moslem Brüderbund

's constitution," Amr Hamzawy, a leader of the opposition National Salvation Front, told a news conference.

"The National Salvation Front calls on people to flood into polling stations to say no" to the draft charter, another Front leader, Hamadeen Sabahi, said.

The Front was holding last-ditch rallies on Friday against the new constitution. It has said it could yet call a boycott if its "deep concern" over the referendum's fairness turns out to be founded.

The opposition took out half-page advertisements in major independent dailies describing the charter as "a constitution that divides Egypt."

The opposition -- which initially wanted the referendum postponed -- only started urging a "no" vote on Thursday.

"It's you who will pay the price if you vote 'yes.' 'No' to the constitution," said an online campaign advertisement by the opposition April 6 youth movement.

Morsi has ordered Egypt's military to help police maintain security until the results of the referendum are known. A total of 130,000 police and 120,000 soldiers will be deployed, interior ministry and military officials told Agence

La Belle France

Presse.

Polling in the referendum was staggered over a week because of a shortage of judges willing to provide the statutory supervision for the vote.

Voting will begin on Saturday in Cairo and Alexandria and in eight other provinces. The other half of the country will vote on December 22.

International watchdogs, including the U.N. human rights


One man's rights are another man's existential threat.


chief, and the United States and the European Union


...the successor to the Holy Roman Empire, only without the Hapsburgs and the nifty uniforms and the dancing...


, have expressed reservations about the draft because of loopholes that could be used to weaken human rights, the rights of women and the independence of judges.

Analysts said the proven ability of the

Moslem Brüderbund

to muster voters was likely -- but not certain -- to ensure that the draft constitution is passed.

If it is adopted, "it will exacerbate political tension and result in more acrimony," Hani Sabra, an Egypt specialist for the Eurasia Group, said in an evaluation note.

"The Brotherhood and Morsi believe that if the constitution is adopted, it represents a mandate to pursue their policies. However,


there's more than one way to skin a cat...


majority support does not translate into the bureaucracy falling in line. It will also not silence the opposition."

Posted by: Fred || 12/15/2012 00:00 || Comments || Link || E-Mail|| [336066 views] Top|| File under:
Africa Subsaharan
Gunmen kill Nigeria politician
[Daily Nation (Kenya)] Gunmen on a

cycle of violence

rubbed out

a prominent

politician

in northern Nigeria on Friday, police said, in the latest in a series of such attacks in a region hit hard by a radical Islamist group.

It was not clear who carried out the shooting in Kano, Nigeria's second city, but Boko Haram
... not to be confused with Procol Harum, Harum Scarum, possibly to be confused with Helter Skelter. The Nigerian version of al-Qaeda and the Taliban rolled together and flavored with a smigeon of distinctly Subsaharan ignorance and brutality...
Islamists have repeatedly targeted politicians in the north as part of an insurgency that has killed hundreds since 2009.

"I can confirm that Danladi Isa Kademi, a

politician

at the Kano state house of assembly was

rubbed out

by two

gunnies

around 6:00 pm (1700 GMT) today," said Kano state police

front man

Magaji Majia.

"The

gunnies

came on a

cycle of violence

and fired several shots into the

politician

," who was serving as the minority leader in the state assembly.

Kademi was shot outside a guesthouse he owned, Majia said.

Posted by: Fred || 12/15/2012 00:00 || Comments || Link || E-Mail|| [336066 views] Top|| File under: Boko Haram
Arabia
Yemen Security intercepts tons of explosives intended for capital
Sana'a security intercepted a vehicle loaded with explosives trying to enter the capital, a security official said.


They waved through the other cars where the drivers had paid the squeeze...

A car laden with explosives was intercepted at a security checkpoint at the entrance to the capital on December 13. The source said that the explosives are now in the custody of Central Security. The vehicle is believed to have come from Thamar province, some 100 km to the south of the capital. The plate of the vehicle, 9, indicates it is from Thamar also.

The explosives were hidden under parcels and are estimated to weigh between three to four tons. There is no information regarding the specific target locations, the Counter-Terrorism Unit is undertaking a full investigation, according to the source.

The capital Sana'a has witnessed a security breakdown over the past year which has been rife with suicide bombs and explosive devices. A shipment of Turkish guns was intercepted in Hodeidah province last Friday, the third of such originating in Turkey. A number of security and military officers have also been assassinated.
Posted by: tipper || 12/15/2012 11:05 || Comments || Link || E-Mail|| [336063 views] Top|| File under:
Four Dead In Clashes Between Tribesmen, Militants in Yemen
[Yemen Post] At least four people have been killed in the battles that erupted Tuesday night between

rustics

and Al-Qaeda

Death Eaters

in Yemen's Marib province, Almasdar Online reported on Wednesday.

The dead were three

Death Eaters

including the son of the Al-Qaeda leader Saud bin Moaily and a

primitive

, it reported quoting local sources.

"The battles erupted in the Selwa area south of the Wadi Abida district after suspected Al-Qaeda

Death Eaters

attacked the house of a

primitive

who cooperated with the authorities," the sources said.

The Yemeni army has been fighting Al-Qaeda

Death Eaters

and tribal saboteurs in Wadi Abida after repeated attacks on the Marib oil pipeline and a

bushwhack

that killed key military and security officers and several soldiers.

The ambush targeted the victims while they were patrolling the area to prevent more attacks on the pipeline, which stopped pumping in early last month after successive bombings in the district.

Separately, the Yemeni authorities have been meeting with tribal elders in an effort to convince them to play a key role in enabling the technical team to fix the pipeline.

Posted by: Fred || 12/15/2012 00:00 || Comments || Link || E-Mail|| [336068 views] Top|| File under: al-Qaeda in Arabia
Yemeni Counterterrorism Forces Arrest Four Suspected Militants
[Yemen Post] The Yemeni counterterrorism unit has tossed in the calaboose
You have the right to remain silent...
four Al-Qaeda suspects who were believed to be involved in

liquidation

s of military and security chiefs.

The arrests took place in the capital Sanaa amid a series of failed and successful plots to assassin key military and security chiefs in main cities including Sanaa.

In the past two days, suspected Al-Qaeda

faceless myrmidons

attacked two intelligence officers in Sanaa and in Hadramout


...the formerly independent Qu'aiti state and sultanate, annexed by Communist South Yemen in 1968, encompassing a region along the Gulf of Aden, extending eastwards to the borders of the Dhofar region of Oman. The people are called Hadhramis and speak Hadhrami Arabic. The city Tarimis estimated to contain the highest concentration of descendants of the Prophet Muhammad (PTUI) anywhere in the world, approximately seven in every square yard...


killing the latter.

The raid on the suspects' house had been planned several days ago and occurred two days ago after the failed

liquidation

attempt of the intelligence Captain in Sanaa.

The house is located in the Hadda area and the counterterrorism forces sized weapons and ammunition with the suspects.

Tens of Yemeni military and security officers, mostly intelligence officers, have been killed since the Yemeni army launched a US-backed offensive and drove Al-Qaeda

faceless myrmidons

out of their strongholds in the
south earlier this year.

The killings including those by

suicide kaboom

s occurred in main cities including the capital Sanaa which has seen the deadliest ever

suicide kaboom

s against military and security targets.

Posted by: Fred || 12/15/2012 00:00 || Comments || Link || E-Mail|| [336069 views] Top|| File under: al-Qaeda in Arabia
Bangladesh
Jamaat acting secy general remanded
[Bangla Daily Star] A Dhaka court yesterday placed Jamaat-e-Islami
...The Islamic Society, founded in 1941 in Lahore by Maulana Sayyid Abul Ala Maududi, aka The Great Apostosizer. The Jamaat opposed the independence of Bangladesh but has operated an independent branch there since 1975. It maintains close ties with international Mohammedan groups such as the Moslem Brotherhood. the Taliban, and al-Qaeda. The Jamaat's objectives are the establishment of a pure Islamic state, governed by Sharia law. It is distinguished by its xenophobia, and its opposition to Westernization, capitalism, socialism, secularism, and liberalist social mores...
acting secretary general Shafiqur Rahman on a four-day remand in a case filed under anti-terrorism act.

Metropolitan Magistrate M Saifur Rahman passed the order, rejecting the defendant's bail petition.

Sub-inspector Jahirul Islam of Hazaribagh Police Station, also the investigation officer of the case, produced the Jamaat leader before the court seeking 10 days' remand.


Police recovered 10 crude bombs from Shafiqur's Dhanmondi residence following information gleaned from the arrestee, said the IO in his petition.

Shafiqur's lawyers filed a bail petition.

After hearing, the court rejected the bail petition and granted four days' remand.



Rapid Action Battalion

members incarcerated
Book 'im, Mahmoud!
Shafiqur on Thursday.
Posted by: Fred || 12/15/2012 00:00 || Comments || Link || E-Mail|| [336069 views] Top|| File under: Jamaat-e-Islami
Caucasus/Russia/Central Asia
Russia's counterterrorism committee lists accomplishments
The special representative of Russia's Counterterrorism Committee (NAK),Andrei Przhezdomsky, listed the committee's achievements at a press conference.

Przhezdomsky said some 360 militants have been killed so far this year,"99 percent of them in the North Caucasus," but also referred to terrorist attacks in Tatarstan during the year. He said the number of terror victims in 2012 decreased to 58 from 128 in 2011.

Przhezdomsky said 466 "improvised explosive devices, some of which were already functional" were seized, including 21 suicide bomber belts.

The NAK representative credited part of the committee's success to three elements -- "the prevention of terrorist attacks, the arrest of suspected terrorists, and minimizing the damage from acts of terror."

Przhezdomsky also said that better coordination between authorities and law enforcement agencies has furthered the advances that the committee has made in the war on terror.

Przhezdomsky said a "total of 515 militant bases and arms caches" were discovered this year and nearly 1,500 were found in the last four years. He said some of the militant bases had "laboratories, fortified bunkers and [supplies] that could allow people to live there autonomously."

Przhezdomsky also warned that there are more than 7,000 websites identified by the NAK as "terrorist" websites, "some 500 of which are in Russian." He said that while it was possible to counter such websites in Russia, many sites such as KavkazTsentr, a Chechen rebel website, are posting material from outside Russian borders. He said even YouTube "is filled with terrorist elements."
Posted by: ryuge || 12/15/2012 00:00 || Comments || Link || E-Mail|| [336066 views] Top|| File under:
Europe
Islamist Radicals Suspected in Botched German Bomb Attack
[An Nahar] German prosecutors said on Friday they believed Islamist

cut-throats

were behind a botched

kaboom

at Bonn train station.

The federal prosecutor said in a statement that there was enough evidence to suggest Monday's incident was "an attempted explosives' attack by a terrorist organization with a radical Islamist bent".

The prosecutor's office, which is responsible for probing matters of terrorism, has taken over the investigation, it said.

A blue sports bag was discovered on Monday on a train platform at the station in western Germany containing an improvised

bomb

.

Its contents included four pressure gas canisters, a 40-centimeter (16-inch) long metal pipe, batteries, a clock and ammonium nitrate.

"Why the

bomb

did not detonate, requires further investigation," the prosecutor's statement said.

But it added that there was serious evidence "that the suspicious person has connections in radical Islamist circles", but gave no details.

Its discovery sparked the complete evacuation of Bonn station.

Norbert Wagner, who headed the investigation for Cologne police, told

news hound

s on Wednesday that had the gas went kaboom! and caused the ammonium nitrate to ignite, "there would have been a significant

kaboom

... that of course would have caused considerable harm to people."

On Tuesday, police tossed in the calaboose
Yez got nuttin' on me, coppers! Nuttin'!
two men, one with links to an

myrmidon

Salafist group, but released them, and a day later announced they were looking for two men in connection with the incident.

In July 2006 Islamist Islamic fascisti placed suitcases with homemade bombs on two regional trains at nearby Cologne's main station. They failed to detonate, averting an almost certain bloodbath.

Posted by: Fred || 12/15/2012 00:00 || Comments || Link || E-Mail|| [336063 views] Top|| File under: Salafists
India-Pakistan
Blast in Quetta injures six
[Dawn] A bomb went kaboom! on Quetta's Sariab road injuring six persons and damaged several vehicles on Friday, DawnNews reported.

The bomb was planted on a motor cycle and destroyed two rickshaws as a result of the

kaboom

.

The injured were rushed to a nearby hospital where the condition of two

maimed

was reported as critical.

Security forces cordoned off the area as investigations into the incident went underway.
Posted by: Fred || 12/15/2012 00:00 || Comments || Link || E-Mail|| [336064 views] Top|| File under:
Accused in two high-profile cases escape from Gilgit jail
[Dawn] Two under-trial prisoners kept in separate barracks of Cheeta sub-jail hoodwinked the jail officials and escaped the other day, police said on Thursday.

"The two prisoners were tossed in the slammer
Please don't kill me!
in two high-profile

liquidation

cases of murder of a religious scholar and senior revenue officer," the officials said.

They said that Shakirullah was allegedly involved in the murder case of Aga Ziauddin whose death followed riots.

They said that the same man was also declared as the main culprit in a case of life attempt on former president
Pervez Perv Musharraf


... former dictator of Pakistain, who was less dictatorial and corrupt than any Pak civilian government to date ...


at Shandur Point of Ghizer district.

Another accused, Qari Arifullah, was allegedly involved in the murder of tehsildar Akbar, who was killed two years ago.

The police said that six officials, including two jail wardens and four

coppers

, were tossed in the slammer
Drop the gat, Rocky, or you're a dead 'un!
for negligence of duty and an inquiry had been ordered to fix the responsibility.

Cases have also been registered against these officials, they said. GB Chief Minister Mehdi Shah has also ordered investigations into the prisoners' escape through a judicial commission and directed the home department to ensure compliance of Section 144.

Posted by: Fred || 12/15/2012 00:00 || Comments || Link || E-Mail|| [336067 views] Top|| File under: al-Qaeda in Pakistan
Two more police officials gunned down
[Dawn] Targeted attacks on

coppers

in the city continued on a second consecutive day on Thursday, when two more police officials were

bumped off

, bringing the total number of

coppers

killed this year in the metropolis to 109.

One of the latest two victims had completed his training at the Razzakabad police training centre only a day ago, police sources said.

Earlier on Wednesday, a sub-inspector heading to work was

bumped off

in a drive-by shooting in Saeedabad.

In a similar incident, police constable Shamim Ahmed, 45, was heading to work on a

cycle of violence

on Thursday morning when he was killed close to the Malir district courts, where he was posted, within the remit of the Malir City

cop shoppe

.

The police rushed to the crime-scene and shifted the body to the Jinnah Postgraduate Medical Centre for medico-legal formalities.

"The victim was a resident of Gulshan-e-Qadri, Malir City," said Malir DSP Rao Iqbal. He added that the constable was posted in the security zone-I and was deputed at the Malir courts.

While the investigation was under way to ascertain the motive for the killing, another constable was targeted in the Pirabad area.

Police constable Mohammad Kaleem was targeted near Baitul Maymar mosque in Kunwari Colony late Thursday night.

The victim was riding a motorbike when he was

bumped off

, the police said.

Bloody Karachi


...formerly the capital of Pakistain, now merely its most important port and financial center. It may be the largest city in the world, with a population of 18 million, most of whom hate each other and many of whom are armed and dangerous...


police

front man

SSP Imran Shaukat said the slain constable had passed out from the Razzakabad police training college on Wednesday.

'Sectarian' killing
A young man was

rubbed out

in Liaquatabad in what police described as a 'sectarian' attack after they could not find any other motive for the killing. The shooting caused panic as people ran to take cover resulting in a massive pile-up on the main road.

Syed Sheraz Abbas Rizvi, 35, was driving a car (T-5962) when

gunnies

riding a motorbike fired at him on Sir Shah S

Learned Elders of Islam

n Road near Bakra Peeri in Liaquatabad No 10, said an official at the Sharifabad

cop shoppe

.

The victim was rushed to the Abbasi Shaheed Hospital, where he was pronounced dead.
He's dead, Jim!
on arrival, police said. The police

Sherlocks

later collected several spent bullet casings of 9mm pistol at the crime-scene.



The dear departed

was a resident of Federal C Area and was a construction contractor. He was father of a child. A senior police officer said initial reports indicated sectarian motive for the killing, adding that there was no other apparent reason for it. Following medico-legal malities at the hospital, the body was taken to Rizvia and then to Incholi.

Meanwhile,


...back at the the conspirators' cleverly concealed hideout the long-awaited message arrived. They quickly got to work with their decoder rings...


a truck was set on fire in Gulbahar.

'Sectarian' attack victim dies

One of the two victims of a Dec 11 sectarian attack, who was under treatment at a private hospital, died on Thursday evening, police said. They added Zaheer Hussain and Hashmat Ali had sustained gunshot wounds in an attack outside Salman Farsi mosque in Toori Bangash Colony of Orangi Town. While Mr Hussain had

was struck down in his prime

, Mr Ali was rushed to the hospital where he was admitted. On Thursday, Mr Ali died. His body was taken to the Incholi Imambargah on Thursday night.

Man found

rubbed out



The body of an unidentified man was found in Ranchhore Line within the remit of the Eidgah police staOfficials said the victim had been shot in the head. After a post-mortem examination at the Civil Hospital

Bloody Karachi

, the body was shifted to the Edhi morgue for want of identification. tion.

Posted by: Fred || 12/15/2012 00:00 || Comments || Link || E-Mail|| [336062 views] Top|| File under:
Southeast Asia
Philippines police shoot Malaysian terror suspect
A man with alleged ties to Islamic militants was shot dead in the Philippines after he threatened to set off a backpack bomb in a stand-off with local police, an official said on Saturday.

A suspect identified by police as Mohammad Noor Fikrie of Malaysia was killed in the southern city of Davao late on Friday after he threatened to blow up an explosive device in a rucksack, city police chief Ronald de la Rosa said.

"'If you arrest or shoot me I have a bomb. I will explode it,'" de la Rosa quoted the suspect as telling police at the lobby of a hotel during a three-and-a-half-hour stand-off.

The authorities had raided the hotel after a tip-off that one of its guests was planning a "terror" attack in the city of 1.4 million people, de la Rosa told reporters, without elaborating on the source of the information.

He said the Malaysian was a suspected member of Jemaah Islamiyah, an Islamic militant group blamed for attacks in Southeast Asia including the Bali bombing in Indonesia in 2002 that claimed 202 lives.

While in the hotel lobby the suspect brandished a mobile phone, which, he said was the trigger for the explosives contained in the backpack that was being carried by his Filipina wife, de la Rosa said.

The warning triggered a stampede by guests and hotel staff for the exits and the suspect and his wife took advantage of the ensuing chaos to flee the building and run to a nearby park, the official said.

The couple weaved among park visitors in a bid to shake off the authorities, but when they reached a deserted area police snipers opened fire, killing the man, de la Rosa said.

He said police arrested the woman, Anabelle Nieva Lee, and disarmed an "improvised explosive device" that included a mortar shell retrieved from the backpack.

Authorities are investigating the woman's possible involvement with Jemaah Islamiyah, de la Rosa said, adding police believe she had converted to Islam when she married the Malaysian.

Philippine authorities said a small number of Jemaah Islamiyah militants have taken refuge with Filipino Muslim militants operating on the southern island of Mindanao.

Posted by: tipper || 12/15/2012 10:09 || Comments || Link || E-Mail|| [336064 views] Top|| File under:
MILF order fighters not to carry guns
Philippine Muslim rebel leaders who are negotiating a peace deal with the Philippine government ordered their fighters on Friday not to wear military uniforms or carry guns in public. The order to members of the Moro Islamic Liberation Front (MILF) was sent out following complaints that rebels were increasingly visible, wearing their camouflage uniforms and carrying firearms.

MILF spokesman Von al-Haq said the rebel leadership had acted on the complaints immediately and issued orders to the 12,000-strong rebel force. He said, "This is in order to show that the officials and men of the Bangsamoro (Filipino Muslim) armed forces are disciplined."

MILF fighters were instructed to not wear uniforms in "public places", to not make "uncoordinated movements" carrying firearms, or set up checkpoints without orders from the leadership. Von al-Haq added that some MILF fighters had been wearing military gear and carrying weapons more openly since a "framework agreement" between the government and rebels in October.
Posted by: ryuge || 12/15/2012 00:00 || Comments || Link || E-Mail|| [336069 views] Top|| File under: Moro Islamic Liberation Front
Bomb in southern Thailand injures six rangers
Six army and volunteer rangers were injured in an explosion and ensuing gunfight while on patrol in Narathiwat province yesterday morning. The bomb exploded while the rangers were traveling in an armored vehicle.

Sgt Abdulrahim, the unit leader, said that the armored vehicle's rear wheels became stuck in the blast crater after the bomb went off. He ordered his men to leave the vehicle and take cover. The rangers then engaged in a 15-minute gun battle with suspected terrorists militants who were hiding in roadside bushes. The attackers fled after back-up was called.

Investigators said the bomb was placed inside a gas cylinder. A 150-meter long wire was found linking the bomb to nearby bushes.

Meanwhile, Education Minister Phongthep Thepkanchana yesterday said that security measures for teachers will be extended to cover their homes, travel routes and schools. He said, teachers will need to inform officials in advance if they are leaving their protection zones, adding that security units will be deployed to schools on a case-by-base basis.
Posted by: ryuge || 12/15/2012 00:00 || Comments || Link || E-Mail|| [336066 views] Top|| File under:
Syria-Lebanon-Iran
Syrian Protesters Slam U.S. Blacklisting of al-Nusra as Fighting Rocks Capital, North
[An Nahar] Thousands of Syrians

erupted into the streets

on Friday, criticizing Washington for blacklisting the rebel jihadist group Al-Nusra Front, as regime troops bombed southern districts of Damascus
...The City of Jasmin is the oldest continuously-inhabited city in the world. It has not always been inhabited by the same set of fascisti...
and

festivities

were reported around two military schools in the north of the country.

The protesters demonstrated under the slogan: "There is no terrorism in Syria except that of Assad."

Protesters in the Eastern Ghouta region, just outside Damascus and which has come under regular air raids by the regime army, held up a sign reading: "Thank you to all the 'terrorists' in Syria who are fighting Assad."

"We are all Al-Nusra Front," it said, in reference to the jihadist group blacklisted by Washington on Tuesday.

Lines of children and men linked arms and carried the three-starred flag of the revolution as they called for downfall of the regime in the street as shopkeepers looked on.

U.S. blacklisting of Syria's hardline Islamist Al-Nusra Front as a "terrorist organization" has drawn fierce criticism from rebels, opposition groups and activists, who have condemned the move as both ill-timed and ill-conceived.

The broad view is that the Salafist group is fighting courageously against Assad, whose ouster its members consider a religious duty, and has done nothing to warrant censure.

Washington blacklisted al-Nusra, which has claimed the majority of

suicide kaboom

s that have rocked the country in recent months, warning that

hard boyz

could play no role in building the nation's future.

Protesters, meanwhile, were also vocal on social media networks like the Facebook.

On the Syrian Revolution 2011 Facebook page, a retrospective of the most powerful scenes of the 22-month anti-Assad uprising were shown in a video footage -- from the original protests in Daraa to the massacre in the town of Houla in May.

"From the famous honor Friday we demonstrated in all cities and towns, to make the freedom dream a reality," read the subtitles, set against a dramatic musical score, and referring to the first protest in Daraa on March 18 last year.

"When Western countries feel threatened ... they try to minimize our great revolution and describe some revolutionaries as terrorists," the video said, professing "we will not allow anyone to interfere in our internal issues."

In the northwestern town of Kfar Nabal, demonstrators rejected exile for Assad, demanding that he be put on trial in Syria, where more than 43,000 people have died since the revolt erupted in March 2011, according to activists.

Syrian activists also had a revolutionary message for the citizens of Damascus allies Russia and China: "Intelligent peoples governed by idiots, remove your tyrants!" read a banner held aloft in Kfar Nabal as a line of children cheered.

Meanwhile,


...back at the revival hall, the SWAT team had finally arrived...


regime troops bombed southern districts of Damascus while rebels and soldiers battled around two military schools in the north of the country, the Syrian Observatory for Human Rights said.

"Several blasts rang out in Damascus as southern areas of the city were bombarded," said the

Britannia

-based group.

Nine rebels and eight soldiers were killed in heavy

festivities

near the School of Administrative Affairs, a military academy between Aleppo


...For centuries, Aleppo was Greater Syria's largest city and the Ottoman Empire's third, after Constantinople and Cairo. Although relatively close to Damascus in distance, Aleppans regard Damascenes as country cousins...


city and the town of Saraqeb to the southwest.

"Classes were suspended there several months ago after rebels seized much of the surrounding area," Observatory director Rami Abdel Rahman told Agence

La Belle France

Presse.

Just north of Aleppo, fighting broke out near another military academy, one of the largest in the country, said the watchdog, which relies on a countrywide network of activists and doctors in compiling its reports.

The

cut-thoat

s, who have encircled the sprawling infantry school for three weeks, will nevertheless have to mobilize significant numbers of fighters to take on the 3,000 soldiers stationed there, Abdel Rahman said.

In the Tassil area of the southern province of Daraa, three

non-combatants were killed

and several

maimed

by artillery fire at dawn, the watchdog said.

Fighting also broke out in the northwestern province of Idlib around the military base at Wadi Daif, under siege by rebels since they seized the nearby town of Maaret al-Numan, which was hit by air raids on Friday.

The Observatory said at least 42 people -- 14 civilians, 20 rebels and eight soldiers -- had been killed nationwide on Friday.

Posted by: Fred || 12/15/2012 00:00 || Comments || Link || E-Mail|| [336062 views] Top|| File under: Govt of Syria
Wadi Khaled Residents Fleeing Syrian Gunfire, Shells
[An Nahar] The residents of the Wadi Khaled town of al-Boqaiaa have fled their homes on Friday as a result of heavy shooting coming from the Syrian side, the National News Agency reported.

"Gunfire from light- and medium-caliber weapons and shells coming from Syria have landed in al-Boqaiaa area of Wadi Khaled near the Lebanese side of the Grand River," the NNA said.

Al-Boqaiaa residents said they have heard gunfire and shell

kaboom

s on the Syrian side of the river, without knowing their source or motive.

"Some of our houses have been targeted," the residents said explaining the reasons that made them chose to flee their town.

Meanwhile,


...back at the pound, Zebulon finally found just the friend he'd been looking for...


OTV reported that

gunnies

in Wadi Khaled were shooting towards Syria and the Syrian army responded with fire.

Posted by: Fred || 12/15/2012 00:00 || Comments || Link || E-Mail|| [336070 views] Top|| File under: Govt of Syria
Who's in the News
31
[untagged]
6
Govt of Syria
4
Salafists
4
Arab Spring
4
Jamaat-e-Islami
2
al-Qaeda in Arabia
2
Govt of Pakistan
1
Commies
1
East Turkestan Islamic Movement
1
Govt of Sudan
1
al-Qaeda in North Africa
1
Moro Islamic Liberation Front
1
al-Qaeda in Pakistan
1
Muslim Brotherhood
1
al-Shabaab
1
Boko Haram
Bookmark
E-Mail Me
The Classics
The O Club
Rantburg Store
The Bloids
The Never-ending Story
Thugburg
Gulf War I
The Way We Were
Bio
Merry-Go-Blog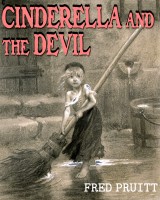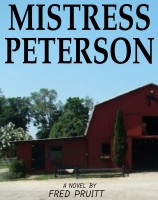 On Sale now!


A multi-volume chronology and reference guide set detailing three years of the Mexican Drug War between 2010 and 2012.

Rantburg.com and borderlandbeat.com correspondent and author Chris Covert presents his first non-fiction work detailing the drug and gang related violence in Mexico.

Chris gives us Mexican press dispatches of drug and gang war violence over three years, presented in a multi volume set intended to chronicle the death, violence and mayhem which has dominated Mexico for six years.
Click here for more information


Meet the Mods
In no particular order...


Steve White
Seafarious
tu3031
badanov
sherry
ryuge
GolfBravoUSMC
Bright Pebbles
trailing wife
Gloria
Fred
Besoeker
Glenmore
Frank G
3dc
Skidmark



Better than the average link...



Rantburg was assembled from recycled algorithms in the United States of America. No trees were destroyed in the production of this weblog. We did hurt some, though. Sorry.
44.192.115.114

Help keep the Burg running! Paypal: