Africa North
Algerian security forces defuse two bombs
(KUNA) -- Algerian security forces have defused two bombs on Friday, one in Baraqi east of the Algerian capital, and the other in Jahoot area west of the city. The two bombs were defused after heavy security presence in several areas surrounding the Algerian capital, including its suburbs, an Algerian national interest security source said in press statement. The source added, Algerian security forces have increased security measures in the capital and its suburbs, particularly after the two deadly bombing attacks last Tuesday.
The Tuesday attack resulted in the killing of 37 people and injuring 177 others.
Posted by: Fred || 12/15/2007 00:00 || Comments || Link || E-Mail|| [301 views] Top|| File under: al-Qaeda in North Africa
Bangladesh
24 Hizbut Tawhid men held with leaflets in Chandpur
The law enforcers arrested 24 members of Hizbut Tawhid, an Islamist outfit, in Kochua upazila of the district yesterday. Acting on a tip-off, police raided an area of Kochua Pourasava and its adjacent Tetoiyya and Ghaghra villages in the morning and arrested the Hizbut activists while they were distributing leaflets and books on jihad.

Police suspect the arrestees might have link with banned militant group Jamaatul Mujahideen Bangladesh (JMB). They also recovered 60 books on jihad and leaflets from the Hijbut men. The arrestees include Russell Bhuiyan, 27, of Srinagar upazila of Munshiganj, Rabiul Islam Rabi, 20, of Morelganj upazila of Bagerhat, Anisur Rahman Akbar, 20, of Babuganj upazila of Barisal, Habibur Rahman, 39, of Betagi village under Patuakhali Sadar upazila. Sirajul Islam Mintu, 24, of Rajapur village under Rupsha upazila of Khulna. Nasir Uddin Ahmad, 29, of Kumarkhali, Kushtia, Nahid Khan, 38, of Adua Para village under Kushtia Sadar upazila, Md Sajjad Hossain, 27, of Korerbagh village under Lauhajang upazila, Munshiganj, and Aminul Islam, 28, of, Srinagar upazila of Munshiganj.

Of them, three were arrested from Kochua Paurasava area, three from Tetoiyya village and the rest from Ghaghra village. It was learnt that the arrestees are the disciples of Bayezid Khan Panni of Tangail.

This article starring:
AMINUL ISLAM
Hizbut Tawhid
ANISUR RAHMAN AKBAR
Hizbut Tawhid
BAIEZID KHAN PANNI
Hizbut Tawhid
HABIBUR RAHMAN
Hizbut Tawhid
MD SAJJAD HUSEIN
Hizbut Tawhid
NAHID KHAN
Hizbut Tawhid
NASIR UDIN AHMED
Hizbut Tawhid
RABIUL ISLAM RABI
Hizbut Tawhid
RUSELL BHUIYAN
Hizbut Tawhid
SIRAJUL ISLAM MINTU
Hizbut Tawhid
Hizbut Tawhid
Posted by: Fred || 12/15/2007 00:00 || Comments || Link || E-Mail|| [297 views] Top|| File under: Jamaat-ul-Mujahideen Bangladesh
India-Pakistan
Call Rashid Rauf "Mint Jelly "...Because he's on the Lamb
ISLAMABAD, Pakistan (AP) -- Rashid Rauf, a British suspect in an alleged plot to blow up trans-Atlantic jetliners, escaped from police custody in Pakistan on Saturday, officials said.

Rauf escaped after appearing before a judge at a court in the capital, Islamabad, said Khalid Pervez, a city police official. Two policemen were being questioned about how Rauf had gotten away.


'Questioned'? I don't think there's any question as to how they got away, do you?

Federal Interior Secretary Kamal Shah said he had been informed of the escape, but said he had no details.


He can say no more.




Posted by: DepotGuy || 12/15/2007 14:47 || Comments || Link || E-Mail|| [390 views] Top|| File under:
Rebel group kills four, injures one in NE India
(KUNA) -- Suspected insurgents Friday killed four people and injured one in the North Cachar Hills district of Assam, a state in Northeast India. All the five -- woodcutters -- were abducted Thursday by the suspected insurgents of the 'Jewel Gorlosa' faction of the rebel group Dima Halam Daoga (DHD), news agency Indo Asian News Service reported today, quoting an official of Assam Police.

Four dead bodies were recovered today near village Lalangsu in the North Cachar Hills district, the official said. The reason for the killings was not immediately known, he added. The 'Jewel Gorlosa' faction of the DHD is fighting for an "independent homeland" for the Dimasa tribe carved out of Assam. Another faction of the DHD is presently observing a ceasefire with the Indian government.
Posted by: Fred || 12/15/2007 00:00 || Comments || Link || E-Mail|| [289 views] Top|| File under:
Maldives bomb plotters jailed for 15 years
Three Maldivian men have been sentenced to 15 years in jail for carrying out a bombing that wounded 12 tourists, the first recorded attack by militants in the Indian Ocean island chain. Moosa Inas, Ahmed Naseer and Mohamed Sobah were found guilty under the Maldives Terrorism Act of "causing bodily harm with the intention of creating fear or terror", after they confessed to planting and detonating the bomb in the capital Male's Sultan Park.

"Because of the nature of the crime I cannot show leniency," Judge Abdullah Arif said as he passed sentence on Thursday at Male's Criminal Court. Under Maldives law, 15 years is the maximum sentence for an act of terrorism in which no one was killed.

Thirteen other men have been charged in relation to the Sept 29 blast, which the defendants have said was planned as a deliberate attack on the tourism industry, the linchpin of the Maldives $1 billion economy. Three others will face trial this year, but 10 men who police say masterminded the attack left the country in the days preceding the explosion. An Interpol warrant has been issued for their arrest. The Government has not said whether it will exercise the option of trying the 10 men in their absence. "Investigations into the bombing revealed that the major role in the crime was committed by these three people," the Maldives Police Service said in a statement on its website, which carried pictures of the three. "They confessed to their crime requesting the court to finish the case as soon as possible by issuing a justified verdict."
Posted by: Fred || 12/15/2007 00:00 || Comments || Link || E-Mail|| [305 views] Top|| File under: Global Jihad
Policeman injured in rocket attack
BANNU: A policeman was injured in a rocket attack in Bannu on Thursday night. Police said unknown miscreants had fired the rocket on a police post in Kot Kashmir – an area between Bannu and Lakki Marwat. The injured policeman was rushed to hospital.
Posted by: Fred || 12/15/2007 00:00 || Comments || Link || E-Mail|| [302 views] Top|| File under: Taliban
Mehsud to head Taliban Movement of Pakistan
Various Taliban groups active in the Tribal Areas and the NWFP claimed to have established a joint organisation, the Taliban Movement Pakistan, in South Waziristan with Baitullah Mehsud as its head, reported BBC Urdu.

The Taliban, the BBC said, had announced that no agreement would now be signed with the Pakistani government for any area and that their newly established organisation would take a joint decision in this regard.

Taliban commander from South Waziristan Baitullah Mehsud told BBC that a meeting of 20 Taliban representatives from all seven agencies in the Tribal Areas and NWFP was held on Friday in which the Taliban Movement of Pakistan was formed. He said the meeting also formed a 40-member consultative committee (shura) to be headed by him. Maulvi Umar has been chosen as spokesman for the committee, Mehsud added.

This article starring:
BAITULLAH MEHSUD
BAITULLAH MEHSUD
Taliban Movement Pakistan
MAULVI OMAR
Taliban Movement Pakistan
TALIBAN MOVEMENT PAKISTAN
Taliban Movement Pakistan
Posted by: Fred || 12/15/2007 00:00 || Comments || Link || E-Mail|| [693 views] Top|| File under: Taliban
14 militants including Mullah Fazlullah's lover aide held
Security forces on Thursday arrested 14 militants, including a close aide of Maulana Fazlullah, and continued to pound militant strongholds in Swat, residents and officials said. "Maulvi Bashir was among the 14 militants arrested. The arrests were made during search operations in Matta, Kanju and Fizaghat," security officials told Daily Times. They declined comment on how significant Bashir's arrest was. They said the men were under interrogation.

Woman killed, 2 injured:Peochar, considered a militant stronghold, was pounded heavily on Thursday night. Residents said a woman was killed and two others injured in the shelling. Government officials refused to confirm or deny this.

A government statement did say that security forces' on Thursday night pounded militant positions on the outer edges of Swat Valley. "The situation in Swat remained calm and no untoward incident took place," it read.

Surrender brother: Meanwhile, Fazlullah's brother on Friday asked the radical cleric to surrender. Fazle Ahad — who was arrested by security forces at the beginning of the military operation — said in a message aired on government-run radio: "Fighting the government is not in the interest of Pakistan and the nation. Therefore, militants have to lay down their weapons."

The Army Aviation has successfully landed two Mashak flights as trial to re-operate the Saidu Sharif Airport, APP reported. Also, the curfew timings were relaxed till 8pm on Thursday, and additional two hours were given to provide maximum relief to the people.

Meanwhile, a peace committee meeting was held in Swat. The meeting expressed satisfaction over the re-establishment of the government's writ in the area. The participants vowed to continue supporting the security forces in the government's drive to expel militants out of the area. The meeting also put a ban on illegal cutting of forests in various areas of Swat, NNI reported.

This article starring:
FAZLE AHAD
TNSM
MAULVI BASHIR
TNSM
Posted by: Fred || 12/15/2007 00:00 || Comments || Link || E-Mail|| [305 views] Top|| File under: TNSM
Iraq
Two US soldiers killed in Iraq: military
BAGHDAD - Two US soldiers were killed in Iraq on Thursday in separate incidents south of Baghdad, the military announced. One soldier was shot dead during an exchange of fire, a statement said on Friday. The military later announced a second soldier died of his injuries after he was wounded by a booby trap bomb while on foot patrol south of the capital.
Posted by: Steve White || 12/15/2007 00:00 || Comments || Link || E-Mail|| [287 views] Top|| File under: Iraqi Insurgency
Coalition forces disrupt al-Qaeda operations; three terrorists killed, 12 detained
Coalition forces killed three terrorists and detained 12 suspects during operations Friday targeting al-Qaeda networks in central Iraq.

Coalition forces conducted coordinated operations east of Samarra targeting an alleged al-Qaeda in Iraq leader in the Salah ad Din province. During the operation, one terrorist was killed and three suspects were wounded. The wounded men were detained, treated on site and transported to a military medical facility. Nearby, the ground force engaged and killed two individuals who were armed with machine guns and wearing suicide vests.

In addition to the three wounded individuals, the ground force detained five suspected terrorists in the target areas. Coalition forces found an anti-aircraft weapon, ammunition, grenades, and multiple improvised explosive devices surrounding the target buildings. Supporting aircraft were called to safely destroy the threats, including the two suicide vests, demolishing two buildings and a vehicle that was allegedly used for transporting weapons.

North of Jalula, Coalition forces captured a wanted individual believed to be involved in facilitating materials for use in al-Qaeda in Iraq attacks against Coalition forces. Reports also indicate the wanted individual is closely associated with an al-Qaeda in Iraq leader detained by Coalition forces during an operation Nov. 21, who was also wanted for his involvement in terrorist attacks.

During the operation, the ground force observed two armed men in a ditch, and repeatedly directed the individuals to come out. One of the men started to maneuver and was instructed to stop, but instead started moving toward the ground forces' position. Coalition forces again directed the individual to stop, but he did not comply. Perceiving hostile intent, Coalition forces engaged the man, wounding him. The individual then surrendered, was subsequently detained and transported to a medical facility.

The second man surrendered to the ground force and identified himself as the wanted individual. Both men were armed with machine guns and grenades. In addition to the wanted and wounded individuals, the ground force detained two other suspected terrorists armed with machine guns, military-style vests and grenades.


Posted by: Fred || 12/15/2007 00:00 || Comments || Link || E-Mail|| [288 views] Top|| File under: al-Qaeda in Iraq
Iraqi Security Forces, Coalition Forces detain 27 suspected al-Qaeda in North Babil
A joint raid Dec. 7 resulted in the detention of 27 suspected al-Qaeda terrorists in a building in north Babil that was suspected to be an al-Qaeda safehouse where members planned attacks against local citizens, Iraqi Security Forces and Coalition Forces.

The raid was conducted by the Iraqi Army and Soldiers with Company B, 2nd Battalion, 502nd Infantry Regiment, 2nd Brigade Combat Team, 101st Airborne Division (Air Assault), currently attached to the 4th Brigade Combat Team, 3rd Infantry Division. Intelligence indicated that the al-Qaeda members operating out of the building included high-value individuals.

The raid was conducted by an air assault. As the Soldiers moved from the helicopter, they received direct small-arms fire from the direction of the building. Coalition Forces returned fire and eventually captured the suspects, including one suspect who attempted to flee and hide in a ditch before being captured. That individual turned out to be one of the high-value targets.
Posted by: Fred || 12/15/2007 00:00 || Comments || Link || E-Mail|| [281 views] Top|| File under: al-Qaeda in Iraq
Israel-Palestine-Jordan
PPP's politburo member escapes kidnap attempt
A member of the Palestinian People's Party (PPP)'s politburo escaped an abduction attempt by unidentified gunmen in Gaza City on Thursday. Walid Al-Awad was with his young daughter, heading to work when the kidnap attempt occurred.

He told Ma'an that three unidentified men stopped his car on the pretext of asking for help. As he got out of the car, one of the men aimed a pistol at his neck. His daughter was told to go back home. "This is meant to keep your mouth shut, Walid," the abductors told Al-Awad.

They ran off as crowds gathered to watch the incident. PPP leader Tal'at As-Safadi condemned the abduction attempt describing it as an "attempt to silence the voice of the People's Party which has refused the state of division in the Palestinian political arena, and the military coup in the Gaza Strip."

The People's Party released a statement condemning the incident, describing it as a continuation of the security chaos in the Gaza Strip. They said the assault was preceded with an incitement campaign against Al-Awad and other PPP and officials from the Palestine Liberation Organisation.
Posted by: Fred || 12/15/2007 00:00 || Comments || Link || E-Mail|| [298 views] Top|| File under: Hamas
Israeli forces raid Jenin; seize 12 Palestinians
Ma'an – Israeli forces raided Jenin refugee camp in the northern West Bank on Thursday evening, besieging a coffee shop before seizing 12 Palestinians including an activist from the Al-Quds Brigades, the military wing of the Islamic Jihad movement along with his brother.

Undercover Israeli forces ransacked the coffee shop and arrested Islamic Jihad twenty-three-year-old activist Abdur-Rahman Barghish and his brother Aziz, along with 10 others.

Eyewitnesses were quoted as saying that the undercover Israeli forces were in a civilian car and that clashes erupted between Palestinian combatants and the invading Israeli forces.

An Islamic Jihad activist, who was in the same coffee shop told Ma'an that he was sitting with four other activists when a car suddenly stopped in front of the coffee shop. He added that they immediately realized the car had undercover forces in it and the activists fled, firing at the Israeli force.

Israeli sources confirmed that soldiers had besieged a group of Islamic Jihad men in a coffee shop in Jenin and fired at them.
Posted by: Fred || 12/15/2007 00:00 || Comments || Link || E-Mail|| [284 views] Top|| File under: Islamic Jihad
Palestinian security arrest 11 Hamas members
Ma'an – Hamas said on Friday that the Palestinian security services arrested 11 of their members members on Thursday evening in the West Bank. According to a Hamas statement, three of the arrestees were from Ramallah district in the central West Bank. An imam of a mosque in Tulkarem in the northern West Bank was also seized.

In the Jenin district, Hamas said, Palestinian security arrested and abused a Hamas affiliate who was recently freed from Israeli prison. In Nablus in the northern West Bank, one Hamas member was arrested, while two others were arrested in Salfit in the north and Hebron in the south.
Posted by: Fred || 12/15/2007 00:00 || Comments || Link || E-Mail|| [311 views] Top|| File under: Hamas
Abbas aide abducted in Gaza
Unknown gunmen in the Hamas-controlled Gaza Strip abducted a senior adviser to Palestinian President Mahmoud Abbas on Friday, Abbas's Fatah faction said. It was the highest-profile abduction since Hamas seized control of the Gaza Strip in June after routing secular Fatah forces.

Tensions between Hamas and Fatah remain high in Gaza, where an explosion hit a funeral procession for three militants killed in an Israeli air strike on Thursday. Medical officials said at least two mourners died and 35 were wounded in Friday's funeral blast. Hamas security sources said a gunman appeared to have accidentally dropped a hand grenade into the crowd. Fatah said Omar al-Ghoul was taken from his home in Gaza one day after he arrived in the coastal territory from the occupied West Bank.

Information Minister, Riyad al-Malki, blamed "criminals working for Hamas" for the abduction and called for Ghoul's immediate release. "Hamas and all of its parties are responsible for his life." Malki said the abduction was a message to Fatah leaders that "Gaza is closed to them".

Hamas denied any involvement and said its forces were investigating the incident. No group has claimed responsibility.

Grenade wounds 20: Around 20 Palestinians, including children, were wounded on Friday when a grenade ripped through a Gaza funeral for a man killed in an Israeli air raid, witnesses and a medical official said.

The funeral was attended by dozens of supporters of Fatah, the moderate Palestinian political power to which the dead man belonged and was routed by the radical movement Hamas in an armed takeover in Gaza six months ago. A mourner said, "someone fired a grenade into the crowd". Some of the casualties were in a serious condition, the medic said. Nasser Khalil al-Masaari was killed on Thursday when an Israeli aircraft fired a missile at the taxi in which he was travelling. Palestinian officials said an Islamic Jihad fighter, who got into the taxi after firing rockets against Israel, was the target of the strike. The Jihad operative, Masaari and another person was killed in the air strike in eastern Gaza City on Thursday evening. Israel regularly carries out air and ground operations against militants in Gaza in an effort to curb the ongoing rocket fire against southern Israel.

An Israeli woman was wounded on Thursday when a rocket slammed into a house in the town of Sderot, which has borne the brunt of the Palestinian fire.
Posted by: Fred || 12/15/2007 00:00 || Comments || Link || E-Mail|| [354 views] Top|| File under: Hamas
Who's in the News
27
[untagged]
5
Hamas
2
al-Qaeda in Iraq
2
Taliban
2
Govt of Pakistan
1
Govt of Sudan
1
Govt of Syria
1
Iraqi Insurgency
1
Islamic Jihad
1
Jamaat-e-Islami
1
Jamaat-ul-Mujahideen Bangladesh
1
Muttahida Majlis-e-Amal
1
PFLP
1
al-Qaeda in North Africa
1
TNSM
1
Fatah al-Islam
1
Global Jihad
Bookmark
E-Mail Me
The Classics
The O Club
Rantburg Store
The Bloids
The Never-ending Story
Thugburg
Gulf War I
The Way We Were
Bio
Merry-Go-Blog
Hair Through the Ages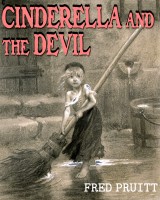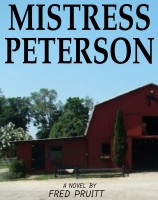 On Sale now!


A multi-volume chronology and reference guide set detailing three years of the Mexican Drug War between 2010 and 2012.

Rantburg.com and borderlandbeat.com correspondent and author Chris Covert presents his first non-fiction work detailing the drug and gang related violence in Mexico.

Chris gives us Mexican press dispatches of drug and gang war violence over three years, presented in a multi volume set intended to chronicle the death, violence and mayhem which has dominated Mexico for six years.
Click here for more information


Meet the Mods
In no particular order...


Steve White
Seafarious
Pappy
lotp
Scooter McGruder
john frum
tu3031
badanov
sherry
ryuge
GolfBravoUSMC
Bright Pebbles
trailing wife
Gloria
Fred
Besoeker
Glenmore
Frank G
3dc
Skidmark
Alaska Paul



Better than the average link...



Rantburg was assembled from recycled algorithms in the United States of America. No trees were destroyed in the production of this weblog. We did hurt some, though. Sorry.
3.235.238.217