Afghanistan
Afghan and coalition forces capture Taliban leaders during combat operations
"An Afghan and coalition security force arrested a Taliban leader and detained two suspected insurgents during an operation in Panjwa'i district, Kandahar province, today. The leader emplaced improvised explosive devices (IED's) and coordinated attacks against Afghan and coalition forces. Yesterday, Afghan and coalition officials confirmed that the Taliban leader, Luqman, was arrested during an operation in Shahid-e-Hasas district, Uruzgan province, Dec 6. Lugman controlled a group of insurgents who operated in the district and was directly involved in the acquisition of weapons"
Posted by: tipper || 12/12/2012 12:42 || Comments || Link || E-Mail|| [336068 views] Top|| File under:
Iran Temporarily 'Shuts' Herat Consulate after Afghan Protest
[An Nahar] Iran has temporarily shut its consulate in the Afghan city of Herat


...a venerable old Persian-speaking city in western Afghanistan, populated mostly by Tadjiks, which is why it's not as blood-soaked as areas controlled by Pashtuns...


after protesters there attacked the mission's compound, the official IRNA news agency reported Tuesday quoting a foreign ministry source.

"Iran's consulate in Herat is closed until further notice," an informed source in the ministry was quoted as saying.

The measure came after an anti-Iran protest in front of the Iranian consulate in the western Afghan city on Sunday turned violent and was ultimately confronted by police firing warning shots.

Some 200 Afghans threw rocks and broke consulate windows to protest the alleged killing of 13 Afghan immigrants three months ago by Iranian security forces while trying to illegally cross into Iran.

"Iran has asked Afghan authorities to provide an explanation for the attack on the consulate and to take measures to prevent it from happening again," said the source at the Iranian foreign ministry.

The source added that Kabul was "responsible for the safety of diplomatic buildings, in particular Iran's consulate in Herat."

The source also denied as "false and baseless" reports of killing of Afghan immigrants by Iranian border forces.

A consulate official said Sunday that Tehran and Kabul had cooperated in investigating the alleged incident, but the inquiry gathered to "no proof" that Afghan immigrants had entered the country, legally or illegally, or that they were killed in Iran.

Posted by: Fred || 12/12/2012 00:00 || Comments || Link || E-Mail|| [336066 views] Top|| File under: Govt of Iran
Africa North
Tunisian guards face gunfight near Algeria border
[Magharebia] A Tunisian National Guard officer died Monday (December 10th) in

festivities

with armed

gun-hung tough guys

near the Algerian border.

The incident began when a guard at an oil company spotted "suspicious bearded men" near the Kasserine town of Bou Chebka. The border post chief in Feriana, 27-year-old Anis Jlassi, was killed in the

shootout

.

The four attackers got away.

Within the past week, Tunisian forces tossed in the clink
Book 'im, Mahmoud!
two alleged salafist jihadists in Jendouba, also along the Algeria border. A search of the suspects' all-terrain vehicle uncovered weapons, ammunition and explosives.

The suspects were also reportedly carrying hand-drawn maps showing the locations of military and security patrols.

Tunisian President Moncef Marzouki on December 7th voiced concern over jihadist incursions into his country.

"The persons who go to Mali for training in jihad, as was the case in the past with Afghanistan, pose a threat because they return to Tunisia afterwards," he said in an interview with London's The World Today.

Asked about the September 14th attack on the US Embassy in Tunis, he said: "I was surprised, like the government, with the attack. We didn't expect the extent of danger that the salafist jihadist could pose."

Posted by: Fred || 12/12/2012 00:00 || Comments || Link || E-Mail|| [336067 views] Top|| File under: Salafists
Mauritanian terrorist surrenders to Algerian authorities
[Magharebia] A terrorist claiming to be an emir surrendered to Algerian police in Timimoun, Adrar wilaya, ANI reported on Monday (December 10th). The Mauritanian national handed over his all-terrain vehicle loaded with small arms, including rocket launchers and machine guns.

He informed the police about the presence of a terrorist group in the region, which planned to attack and kidnap civilians during the holiday season. A large ANP operation was launched in the area.
Posted by: Fred || 12/12/2012 00:00 || Comments || Link || E-Mail|| [336061 views] Top|| File under: al-Qaeda in North Africa
Egypt protesters breach palace barricade as Morsi supporters mass
[Dawn] Thousands of protesters breached a barricade outside the Egyptian presidential palace in Cairo on Tuesday, as even more supporters of President Mohamed Morsi massed just a few kilometres (miles) away.

There were fears the rival rallies could mix, sparking

festivities

like those seen outside the palace last week, when seven people were killed and hundreds injured in a melee between mobs wielding metal bars, petrol bombs and handguns.

Troops have orders from the president to use police powers to protect "vital state institutions".

Morsi is determined to press ahead with a referendum next Saturday on a controversial draft constitution drawn up by a panel dominated by his Islamic allies and bitterly opposed by his mainly secular opponents.

There was no immediate violent confrontation as anti-Morsi protesters pulled apart a high metal gate and toppled concrete blocks, forcing hundreds of soldiers to pull back closer to the walled presidential palace compound where six tanks were stationed.

At the counter-demonstration, the huge crowd held up banners saying: "Yes to the constitution," and waved Saudi and black Islamic flags as well as the national emblem.

"There's a war against religion," said one participant, Mohamed Shehata.

"We must vote yes for the referendum as it is the best written constitution in our history," said Ahmed Youssef, a council member of the fundamentalist Gamaa Islamiya party.

Many of the pro-referendum demonstrators were bussed in from the provinces, AFP correspondents reported.

The military has vowed to carry out its duty to maintain stability within democratic rules.

Posted by: Fred || 12/12/2012 00:00 || Comments || Link || E-Mail|| [336061 views] Top|| File under: Arab Spring
Belmokhtar breaks away from AQIM
[Magharebia] Dissent is growing among terrorist groups controlling the Sahel. Former Al-Qaeda in the Islamic Maghreb (AQIM) emir Mokhtar Belmokhtar (aka "Laaouar") quit the group to assemble his own band of

jacket wallah

s in northern Mali.

In a video statement obtained by ANI on December 6th, Belmokhtar said that his new katibat included foreign jihadists.

The Algerian terrorist (real name Khaled Abou El Abass) reportedly left AQIM after his demotion as head of the El Moulethemine katibat ("Brigade of the Veiled Ones")

"The Algerian believed to have been behind the kidnapping and deaths of several

Frenchies

in the countries of the Sahel, Mokhtar Belmokhtar, has announced in a video statement...that he is creating a new armed Islamist group called the Signers in Blood," Libération reported on Sunday (December 9th).

The new terrorist group "is headquartered in the Malian city of Gao, which is under the control of Islamists from the Movement for Tawhid and Jihad in West Africa (MUJAO), an offshoot of AQIM".

Through the creation of the new group, Belmokhtar wants "to help to consolidate Sharia rule in northern Mali, where armed Islamists are enforcing Islamic law very strictly after having driven the Malian army out in the spring," the French daily added.

Belmokhtar will finance his activities "including the purchase of weapons" by "specialising in the kidnapping of Westerners, whom he usually frees in return for large ransoms".

"The differences which already existed between Laaouar and the Algerian leaders of AQIM led to him being ousted as leader of his brigade," terrorism expert Sidati Ould Cheikh said.

"AQIM recently decided to oust Laaouar and make Abou El Hammam head of the Emirate of the Sahara," he added.

Ould Cheikh explained that tensions have existed for some time within AQIM between Abou Zeid and Belmokhtar.

"One of the reasons for this dissent is the disagreement between these leaders over how to share the ransoms paid for the release of Western hostages," said Abdalahi Ould Ahmed, editor-in-chief of the daily newspaper Chouhoud.

"As the organization has grown and incorporated fighters of different origins, conflicts of interests have become increasingly frequent," he added.

Journalist Hamid Fekhart argued that "Droukdel's decision was motivated by the unruliness of his junior, who is thought to have been gunning for him over the past few months. Security sources say that the supreme leader, who tried in vain to bring Mokhtar Belmokhtar to heel, simply decided to relieve him of his duties as part of a bid to reorganise AQIM."

Fekhart noted that his successor, thirty-six year old Abou El Hammam, was reportedly "behind the kidnapping of an Italian-Burkina Faso


...The country in west Africa that they put where Upper Volta used to be. Its capital is Oogadooga, or something like that. Its president is currently Blaise Compaoré, who took office in 1987 and may be in the process of being chased out now...


couple in the Sahel in December 2010". Belmokhtar joined the Afghan mujahideen fighting against the Soviet Union at the age of 19. He returned to Algeria at the end of 1992 and help found the Armed Islamic Group (GIA). He joined the Salafist Group for Preaching and Combat


... now known as al-Qaeda in the Islamic Maghreb...


(GSPC) in 1998.
Posted by: Fred || 12/12/2012 00:00 || Comments || Link || E-Mail|| [336064 views] Top|| File under: al-Qaeda in North Africa
Arabia
Yemeni Counterterrorism Officer Escapes Assassination Attempt
[Yemen Post] A Yemeni counterterrorism officer was injured after he was attacked by a suspected Al-Qaeda

myrmidon

in Yemen's capital Sanaa on Monday, the state agency Saba reported quoting a statement by a security source.

Captain Muhsen Homran, the officer in the counterterrorism unit of the central security organization, escaped an apparent

liquidation

attempt while he was at the Berlin roundabout in the Noqom district this after noon, the security source was quoted as saying.
"He came under fire while on his
cycle of violence and got two bullets one hit his neck and the second hit his leg," the source said, adding the officer was admitted to hospital.

The suspected

myrmidon

, who was behind the attack, was on a motorbike and

bravely ran away

before the authorities rushed to the site, according to Saba.

Tens of Yemeni military and security officers, mostly intelligence officers, have been killed since the Yemeni army launched a US-backed offensive and drove Al-Qaeda

Death Eaters

out of their strongholds in the south earlier this year.

The killings including those by

suicide kaboom

s occurred in main cities including the capital Sanaa which has seen the deadliest ever

suicide kaboom

s against military and security targets.

Meanwhile,


...back at the argument, Jane reached into her purse for her .38...


key parts of Yemen are experiencing alarming security disorder amid continuous division of the armed forces. Concerns are growing the security situation may cast a cloud on the political transition under a West-backed power-transfer deal which was reached after the 2011 unrest.

Posted by: Fred || 12/12/2012 00:00 || Comments || Link || E-Mail|| [336062 views] Top|| File under: al-Qaeda in Arabia
Intelligence Officer Shot Dead in Eastern Yemen
[Yemen Post] Gunmen assassinated early Tuesday a Yemeni intelligence officer in the eastern province of Hadramout


...the formerly independent Qu'aiti state and sultanate, annexed by Communist South Yemen in 1968, encompassing a region along the Gulf of Aden, extending eastwards to the borders of the Dhofar region of Oman. The people are called Hadhramis and speak Hadhrami Arabic. The city Tarimis estimated to contain the highest concentration of descendants of the Prophet Muhammad (PTUI) anywhere in the world, approximately seven in every square yard...


, a killing that comes within a series of

liquidation

s targeting key military and security chiefs and officers.

Security officials in the capital Sanaa said Colonel Ahmed Baramada, deputy intelligence office in Hadramout, was

rubbed out

near his home in Mukalla.

So far this year, several senior Yemeni officers have been killed in Mukalla, the capital of Hadramout where

liquidation

s and drugs trade have thrived.

The

gunnies

, who carried out the

liquidation

, were on a
cycle of violence and are believed to be from Al-Qaeda

orc

s, the officials said, adding they had run away before the authorities arrived at the scene.

The

liquidation

of Baramada came a day after a counterterrorism officer from the central security organization escaped an

liquidation

plot in the capital Sanaa.

Captain Muhammad Homran

was maimed

after a suspected Al-Qaeda

orc

shot him from onboard a motorbike.

Tens of Yemeni military and security officers, mostly intelligence officers, have been killed since the Yemeni army launched a US-backed offensive and drove Al-Qaeda

Death Eaters

out of their strongholds in the south earlier this year.

The killings including those by

suicide kaboom

s occurred in main cities including the capital Sanaa which has seen the deadliest ever

suicide kaboom

s against military and security targets

Posted by: Fred || 12/12/2012 00:00 || Comments || Link || E-Mail|| [336062 views] Top|| File under: al-Qaeda in Arabia
Caucasus/Russia/Central Asia
Suspected terrorist killed in North Caucasus
A suspected terrorist militant was killed in a gun battle with security forces on Tuesday evening in Russia's North Caucasus Republic of Kabardino-Balkaria. A spokesman for the local investigation department said, "During a special operation in the city of Tyrnyauz, at about 21:20 Moscow time, law enforcers killed a militant who put up strong armed resistance."

An anti-terrorism officer received a head injury during the shootout and is currently under medical supervision.

Posted by: ryuge || 12/12/2012 00:00 || Comments || Link || E-Mail|| [336062 views] Top|| File under:
China-Japan-Koreas
Norks launch missile
The BBC article has a map showing the polar launch trajectory.

Isolated and starving impoverished North Korea has launched its second long-range rocket of 2012 in what it said was a bid to put a satellite into space. The North launched the rocket close to the first anniversary of the death of former leader Kim Jong-il and as elections loom in South Korea and Japan.

The launch, reported by South Korean media, was confirmed by South Korea's Defence Ministry.

The latest launch comes after a failed attempt in April that fizzled less than two minutes after blast-off.

Japan and South Korea put their armed forces on alert prior to the launch. The rocket is scheduled to pass between the Korean peninsula and China, with a second stage splashing down off the Philippines before launching the satellite into orbit.

Most political analysts believe the launch is designed to bolster the credentials of new leader Pudgy Kim Jong-un as he cements his rule over the country of 22 million people.


Exactly how that works in a country of starving people I'm not sure...

Plans for the launch has drawn criticism from South Korea, Russia, Japan and the United States as well as NATO and the United Nations. The North's only major diplomatic ally, China, has expressed "deep concern" over the launch but is thought unlikely to back any further sanctions against its ally.
Posted by: Steve White || 12/12/2012 00:00 || Comments || Link || E-Mail|| [336063 views] Top|| File under:
The Grand Turk
Gunmen kill policeman, injure 3 civilians in Istanbul
[Iran Press TV] A Turkish policeman has been killed and three civilians have been injured in an attack targeting the security forces in Istanbul.

On Tuesday, in the Gaziosmanpasa district of the city, unidentified

gunnies

opened fire on a police officer, fatally injuring him, the English-language Turkish newspaper Today's Zaman reported. Three civilians were also hurt in the incident.

Paramedics rushed to the scene and took the injured to nearby hospitals.

Police officer Mucahit Dasdan later died at the hospital.

A bomb disposal unit was also summoned to the site after police noticed a suspicious package.

One of the attackers, a woman, was captured with a grenade in her pocket soon after the attack.

The police have launched an operation to apprehend the other assailants, who

expeditiously departed at a goodly pace

.

The motive behind the attack remains unknown and no group has

grabbed credit

for the incident.
Posted by: Fred || 12/12/2012 00:00 || Comments || Link || E-Mail|| [336067 views] Top|| File under:
Home Front: WoT
2 Ala. men arrested on federal terrorism charges
Two Alabama men who federal investigators say wanted to wage violent jihad overseas have been arrested in Georgia on terrorism charges, and one has close ties to another man previously identified as an Islamic terror leader, authorities said Tuesday.

Mohammad Abdul Rahman Abukhdair and Randy "Rasheed" Wilson, both 25 and from Mobile, were named in terrorism charges filed Monday, according to Kenyen R. Brown, the U.S. Attorney for the Southern District of Alabama.

Prosecutors said Abukhdair was arrested at a bus terminal in Augusta, Ga., and Wilson was stopped in Atlanta while attempting to board a flight for the first leg of a trip to Morocco.

A sworn statement from an FBI agent said Wilson is a close friend and former roommate of Alabama native Omar Hammami, who was recently added to the list of the FBI's most-wanted terror suspects.

"The law enforcement actions of today should send a clear warning to those who would consider engaging in violent jihad, either at home or abroad, that their future is bleak: they may end up in a U.S. prison cell or a casualty on a foreign battlefield," Brown said in a statement.

Court records did not indicate whether Abukhdair or Wilson has an attorney.
Posted by: tipper || 12/12/2012 13:16 || Comments || Link || E-Mail|| [336069 views] Top|| File under:
India-Pakistan
Passenger killed in Kurram ambush
[Dawn] One person was killed and three others were

maimed

when unknown

myrmidon

s opened fire on a vehicle at Kaka Waka locality on Monday.

The political administration in a crackdown after the incident jugged
Drop the heater, Studs, or you're hist'try!
over 30 people under the Collective Territorial Responsibility Act.

Noor Jamal was killed while Ihsanullha, Noor Jana, and Gohar Zaman sustained injuries when unknown assailants opened fire on the vehicle. Tribal leader Bakht Jamal, who was travelling in the vehicle, narrowly escaped. The attackers fled after his guards retaliated. The injured persons were taken to DHQ hospital Parachinar.
Posted by: Fred || 12/12/2012 00:00 || Comments || Link || E-Mail|| [336067 views] Top|| File under: TTP
Cellphone company tower blown up in Mohmand
[Dawn] Militants in Mohmand tribal region's Haleemzai Tehsil blew up a private cellphone company's tower on Tuesday morning.

The

snuffies

had planted home-made explosives at the company's tower in the tehsil's Mian Mandi area and destroyed it. However,


a clean conscience makes a soft pillow...


no loss of life was reported in the

kaboom

in the Kassai area in Mian Mandi, officials said.

Following the blast, the Frontier Corps launched search operations in the area and placed in durance vile
Youse'll never take me alive coppers!... [BANG!]... Ow!... I quit!
scores of

rustics

. Two journalists were also detained in Ghalanai because the tower was said to be installed on their property.

A local journalist also said two newsmen were detained from the Ghalanai press club under the collective and territorial responsibility law.

Journalists in Ghalanai blocked the Beautiful Downtown Peshawar


...capital of Khyber Pakhtunkhwa (formerly known as the North-West Frontier Province), administrative and economic hub for the Federally Administered Tribal Areas of Pakistan. Peshawar is situated near the eastern end of the Khyber Pass, convenient to the Pak-Afghan border. Peshawar has evolved into one of Pakistan's most ethnically and linguistically diverse cities, which means lots of gunfire.


-Ghalanai Road for traffic to protest against the detaining of their colleagues. The road was opened after assurance given by Assistant Political Agent, Ghalanai, Jamshed Khan that he would be taking up the case for the detainees' release.

Posted by: Fred || 12/12/2012 00:00 || Comments || Link || E-Mail|| [336061 views] Top|| File under: TTP
Iraq
Top al-Qaeda commander in Iraq escapes from prison
[Iran Press TV] Iraqi security sources say a top leader of al-Qaeda-inspired Islamic State of Iraq network has managed to escape from a detention facility in the western province of al-Anbar.

A police official, speaking on condition of anonymity
... for fear of being murdered...
, said the man -- identified as Ali Farhan -- fled the anti-terrorism prison in the city of Fallujah,
... the City of Mosques, which might have somthing to do with why it's not called Center of Prosperity or a really nice place to raise your kids...
located roughly 69 kilometers (43 miles) west of Storied Baghdad,


...located along the Tigris River, founded in the 8th century, home of the Abbasid Caliphate...


on Tuesday, the Aswat al-Iraq news agency reported.

He added the senior al-Qaeda had been involved in terrorist activities, and was locked away
Keep yer hands where we can see 'em, if yez please!
in Syria by the Interpol a few months ago.

The official said police have launched a hunt for the top terrorist.

Al-Qaeda in Iraq is a shadowy group that was once allegedly led by Jordanian

myrmidon

Abu Musab al-Zarqawi. Zarqawi was reportedly killed in June 2006.

According to US government and military officials, the group was then led by Ayyub al-Masri, who was killed along with Abu Omar al-Baghdadi -- another leader of the group -- in a joint Iraqi-US operation in Salahuddin province in April 2010.

Posted by: Fred || 12/12/2012 00:00 || Comments || Link || E-Mail|| [336064 views] Top|| File under: al-Qaeda in Iraq
Israel-Palestine-Jordan
Two Israeli jets violate Lebanese airspace
[Iran Press TV] Two Israeli fighter jets have penetrated Lebanese airspace and flown over several areas of the country in blatant violation of a UN Security Council resolution.


The military aircraft crossed into

Leb

's airspace over the southern border village of Kfar Kila, located 96 kilometers (59 miles) south of Beirut, at 1 p.m. local time (1000 GMT) on Tuesday, according to a statement issued by the Lebanese military.

The warplanes flew over several areas in

Leb

before leaving Lebanese airspace at 3 p.m. local time (1200 GMT) while flying over the southern border town of Alma al-Shaab.

Israel violates

Leb

's airspace on an almost daily basis, claiming the flights serve surveillance purposes.



Leb

's government, the Hezbollah resistance movement, and the UN Interim Force in

Leb

, known as UNIFIL, have repeatedly condemned the overflights, saying they are in clear violation of UN Resolution 1701 and the country's

illusory sovereignty

.

Posted by: Fred || 12/12/2012 00:00 || Comments || Link || E-Mail|| [336066 views] Top|| File under: Hezbollah
Southeast Asia
Six killed in brazen shootings in southern Thailand
Six people have been killed, including two teachers and a toddler, and five others seriously injured in two brazen shooting attacks in southern Thailand.

The first incident happened in Narathiwat's Rangae district Tuesday morning when gunmen in a pickup truck fired AK-47 and M16 assault rifles into a tea shop, killing three people instantly including a toddler, and injuring six others at the scene. One of the injured died at the hospital bringing the number of dead to four.

Pol Capt Boonsak Noomaad said he received a report of the shooting after 7 a.m. He led a team of soldiers and police to the scene and found at least 40 spent cartridges scattered in front of the teashop.

Security forces are hunting for the attackers, believed to be members of a separatist group led by Amran Ming which is thought to have been responsible for much of the violence in the area.

The second attack occured in nearby Pattani province. Police received a report of the shooting before 1 p.m. Gunmen attacked a school in Mayo district.

Police said at least five men in police uniforms burst into Ban Ba-ngo School. They shot and killed the school director and a teacher, before stealing a pickup truck belonging to another teacher and taking off with it. Police said the attackers were terrorists insurgents.
Posted by: ryuge || 12/12/2012 00:00 || Comments || Link || E-Mail|| [336062 views] Top|| File under: Thai Insurgency
Syria-Lebanon-Iran
Syria Fires Scud Missiles at Insurgents, U.S. Says
[NY Times] Syrian forces loyal to President Bashar al-Assad have fired Scud missiles at rebel fighters in recent days, Obama administration officials said on Wednesday.


Assuming the report is true, it's not surprising. Iran and Iraq had a good time Scudding each other during their eight-year-war, and then Sammy had a good time popping them off in the early '90s, at the Zionist Entity® and Soddy Arabia. Using Scuds is a mark of Islamic manliness.




I get that you can Scud an opposing nation-state, but Scudding insurgents? Isn't that like using a blunderbuss to kill the proverbial pesky insect?


The move represents a significant escalation in the fighting, which has already killed more than 40,000 civilians in a nearly two-year-old conflict that has threatened to destabilize the Middle East, and suggests increased desperation on the part of the Assad government.


Not an unexpected escalation, mind you. Although Pencilneck does take the prize for being the first govt to Scud its own people. Even Hitler didn't think of that one.


One American official, who asked not to be identified because he was discussing classified information,


... in which case he shoulda kept his fat trap shut...


said that missiles had been fired from the Damascus area at targets in northern Syria.


That'd be the Damascus areas where Pencilneck's Fuehrerbunker's located and the areas in northern Syria where the rebels have kicked him out.


"The total number is probably north of six now," said another American official, adding that the targets were in areas controlled by the Free Syrian Army, the main armed insurgent group.


It kinda stands to reason, doesn't it?


It is not clear how many casualties resulted from the attacks by the Scuds -- a class of Soviet-era missiles made famous by Saddam Hussein of Iraq during the first Persian Gulf war. But it appeared to be the first time that the Assad government had fired the missiles at targets inside Syria.


Where have they fired them outside of Syria? Who the hell writes this stuff?


American officials did not say how they had monitored the missile firings,


Probably the usual ways. They work pretty well.


but American intelligence has been closely following developments in Syria through aerial surveillance and other methods, partly out of concern that Mr. Assad may resort to the use of chemical weapons in the conflict.


Sammy resorted to them at Halabja and the Kurds weren't even about to do a Mussolini on him...


The Obama administration views the Assad government's use of Scud missiles as a "significant escalation" of the conflict,


No! Re-e-e-e-eally?


said a senior official. It also shows, he said, the increasing pressure on Mr. Assad, since Scuds are primarily defensive weapons, being used by the government offensively against a counterinsurgency.


How are Scuds "defensive" weapons? V1's and V2's were used WWII because the Germans were burning through a lot of air crews to stomp Britain to rubble. But I don't see that as "defensive." I'd call them theater weapons. In Soviet doctrine they were held at field army level.


"Using Scuds to target tanks or military bases is one thing," the official said,


Targeting tanks with Scuds is something I doubt we'll ever see. For one thing, it'd be overkill. "Military bases" is another matter. I think "populated areas" is the usual target.




Though for the North Koreans a large patch of ocean would do...


speaking on condition of anonymity. "Using them to target rebels hiding in playgrounds at schools is something else."


He means that using them as normally used is something else, no saying of what.




Forgive me, please, for interjecting, but isn't hiding your fighting men in civilian areas like school playgrounds a heinous war crime or something? And if horrible things happen to the civilians in said area, isn't that the fault of the military people using them as human shields, not the military people who shot through them to get at the bad guys?


Among other repercussions the Obama administration fears is the possibility that Mr. Assad's military could fire Scuds near, or over, the border with Turkey,


... which would, in a logical world, lead to a declaration of war by the Turks...


which has become one of the Syrian president's most ardent foes. That could result in Turkey firing its Patriot antimissile batteries, the administration official said.


Firing Patriot missiles? Oh, noze!... Ummm... That's what they're designed for, fer Cat's sake!


Military experts said that move might reflect the Assad government's worries that its aircraft have been vulnerable to rebel air defenses. In recent weeks, rebel forces have captured Syrian military bases, seized air-defense weapons and used some of them to fire at Syria warplanes. But one expert said that the government may have decided to use large missiles in order to wipe out military bases -- and the arsenals they hold -- that had been taken over by the opposition.


And when Scud units fall to the rebels? Wonder what happens then?
Posted by: Fred || 12/12/2012 15:16 || Comments || Link || E-Mail|| [336071 views] Top|| File under: Govt of Syria
Canada tells Syrian Opposition No. Must Reject Extremism First
Canada told the Syrian opposition Tuesday it must reject extremism and embrace minorities before Ottawa will recognize its legitimacy as a successor to President Bashar Al-Assad, according to a federal official.
Foreign Affairs Minister John Baird explained Canada's preconditions for official recognition at a meeting with representatives of the opposition Syrian National Coalition in Morocco on Tuesday, the official said.

"He outlined the importance of rejecting extremism, the inclusion of minorities, and the importance of the role of women in a post-Assad era," said the official, who did not want to be named.

On Wednesday, Mr. Baird will publicly spell out those preconditions during an address before the Friends of the Syrian People meeting -- a gathering of more than 100 countries in Morocco's Marrakesh working to bolster legitimate opposition to the Assad regime.

While France, Britain, Turkey and the Gulf Cooperation Council have already recognized the newly formed Syrian National Coalition, and President Barack Obama confirmed Tuesday the U.S. would do the same, Mr. Baird was taking a more cautious approach.
Posted by: Sherry || 12/12/2012 12:22 || Comments || Link || E-Mail|| [336072 views] Top|| File under:
Syria Issues Arrest Warrants against Leb Pols
[An Nahar] Syria issued on Tuesday arrest warrants against former Prime Minister Saad Hariri
Second son of Rafik Hariri, the Leb PM who was assassinated in 2005. He has was prime minister in his own right from 2009 through early 2011. He was born in Riyadh to an Iraqi mother and graduated from Georgetown University. He managed his father's business interests in Riyadh until his father's

liquidation

. When his father died he inherited a fortune of some $4.1 billion, which won't do him much good if Hizbullah has him bumped off, too.
, Mustaqbal


... the Future Movement, political party led by Saad Hariri...


MP Oqab Saqr, and Syrian opposition member Louay al-Meqdad.

MTV said the arrest warrants were issued on charges of "arming and financing terrorist groups in Syria."

According to information obtained by the TV network, the Syrian judiciary sent the warrants to the Damascus


...The capital of Iran's Syrian satrapy...


-based criminal investigations office of the Arab Interior Ministers Council. The office in turn emailed the warrants to the Interpol office of

Leb

's Internal Security Forces which submitted them to Interior Minister Marwan Charbel.

For his part, the minister informed State Commissioner to the Military Court Judge Saqr Saqr of the content of the warrants, MTV added.

The development came a day after Judge Saqr requested the questioning of Syrian security chief Ali Mamlouk and a colonel identified only as Adnan as suspects in the case of former Minister Michel Samaha.

He also summoned Buthaina Shaaban, Syrian
Hereditary President-for-Life Bashir Pencilneck al-Assad
Terror of Aleppo


...For centuries, Aleppo was Greater Syria's largest city and the Ottoman Empire's third, after Constantinople and Cairo. Although relatively close to Damascus in distance, Aleppans regard Damascenes as country cousins...


...
's media adviser, to be questioned as a witness in the case.

Samaha was tossed in the slammer
Drop the rod and step away witcher hands up!
in August on charges of forming a criminal gang aimed at carrying out attacks in

Leb

at Syria's behest.

Mamlouk and Syrian colonel Adnan have been also charged in the affair.

OTV and al-Akhbar newspaper recently revealed that MP Saqr had been carrying out arms deals with Syrian opposition members, with the television station airing leaked recordings of conversations between the

politician

and Meqdad.

MP Saqr last week gave a

presser

, accusing OTV and al-Akhbar of tampering with the audiotapes and saying that he will file a lawsuit against them.

In October 2010, Syria ordered the arrest of 33 people over alleged false testimonies given in the U.N.-backed Special Tribunal for

Leb

, which is probing the

liquidation

of Lebanese former Premier Rafik Hariri.

The Lebanese defendants include Internal Security Forces chief Ashraf Rifi, MP Marwan Hamadeh, former General Prosecutor Saeed Mirza and former Justice Minister Charles Rizk, as well as politicians, journalists and other Lebanese, Arab and foreign officials.

Posted by: Fred || 12/12/2012 00:00 || Comments || Link || E-Mail|| [336062 views] Top|| File under: Govt of Syria
Syrian Alawite village attacked, rebels fight around capital
[Reuters] Up to 200 members of
Hereditary President-for-Life Bashir Pencilneck al-Assad


Supressor of the Damascenes...


's Alawite minority

were maimed

or killed in an attack on their central Syrian village on Tuesday, activists said, while to the south rebels and state forces battled for the outskirts of Damascus
...The City of Jasmin is the oldest continuously-inhabited city in the world. It has not always been inhabited by the same set of fascisti...
With a broad grouping of governments opposed to Assad meeting in Morocco on Wednesday, an official in the Syrian

Moslem Brüderbund

criticized the United States for designating an Islamist rebel group as a terrorist organization, meaning it would get no American help in the fight against Assad.

Casualty counts varied for the attack on the village of Aqrab in Hama province, but several activists said they could confirm 10 dead. The Syrian Observatory for Human Rights said the casualties came during a series of

kaboom

s in the town.

Opposition activists posted videos on YouTube in which survivors said pro-Assad militias had used children as human shields in the village. However,


you can observe a lot just by watching...


the accounts could not be independently verified and the events remained unclear.

Syria's upheaval, which began as a protest movement against Assad 20 months ago, has turned into a civil war which has now has killed more than 40,000 people. Majority Sunni

Mohammedan

s have mostly led the revolt against Assad while minorities such as the Alawites, from an offshoot of Shi'ite Islam, have largely stood by the president.

Sectarian bloodshed has previously hit both Hama province, where Aqrab is located, and neighboring Homs province. Both witnessed massacres of hundreds of Sunni residents but Tuesday's incident, if confirmed, would be the first known large-scale attack on Alawites.

The opposition-linked Syrian Observatory for Human Rights said 125 had been hurt or killed but said it was still trying to find out what happened. There were no reports on Syria's state media.

An Alawite resident of a nearby village said the violence began in Aqrab when rebels attacked a checkpoint run by pro-Assad militiamen, known as shabbiha.

"We don't believe there was a massacre but we think there are a number of hostages being held. Clashes began when rebels started shelling the shabbiha checkpoint," he said by Skype. "But now the phone lines seem to be down in Aqrab so that's all we know."

The circumstances of the attacks are difficult to verify independently as Syrian authorities tightly restrict the activities of journalists.

A rebel who said he fought in Aqrab told

Rooters

that fighters had surrounded a house with more than 200 people because shabbiha were there. The

beturbanned goons

had used

women and kiddies

as human shields and the house had been shelled by Assad's forces, he said, without explaining why they would attack their own side.

Wounded children, apparently Alawites from Aqrab, appeared at an opposition field hospital in the nearby town of al-Houla, where they were interviewed by rebels in videos published on YouTube. Three young boys gave a similar account as the rebel, but did not say whether they were hiding in the house fearing government shelling or rebel attack.

"We were inside the house with shabbiha, they said they were protecting us from the rebels. The rebels started telling us come out, no one will hurt you. The shabbiha wouldn't let us leave," said Mohamed Judl, a young boy covered in a blanket, shivering as he was interviewed by an activist at the clinic.

It was not clear whether the boy was speaking freely.

AIRPORT CLASHES

Rebels clashed on Tuesday with government forces near Damascus airport, battling for the capital's outskirts in a conflict which the United Nations


...an idea whose time has gone...


said has driven half a million people from the country since it began in March 2011.

Fighting near the airport, 20 km (12 miles) southeast of Damascus city centre, is part of a broader confrontation between the army and rebels who hold a near continuous arc of territory from the east to the southwest of Assad's power base.

The growing military power of the rebels is matched by the increasing foreign support for Syria's political opposition coalition, which expects to win broad recognition at the international meeting in Marrakech on Wednesday.

The centre of Damascus, shielded for months from the violence, echoed to the sound of shelling from Monday evening, residents said. "There were very heavy

festivities

since yesterday in the town of Haran, on the eastern side of the airport," said rebel

front man

Mussab Abu Qitada by Skype from Damascus.

The rebels have seized several military bases across the country in the last month and are trying to encircle the capital, where power cuts and food shortages are hurting residents bracing for winter.

SEEKING WORLD SUPPORT

Assad's political and armed opponents, dogged by splits and rivalries throughout their battle to end his family's 42-year rule, have established a more unified political opposition and military command, hoping to win international recognition and stronger support on the battlefield.

"All indications on the ground signal the end of the regime of Bashir al-Assad," leading opposition figure Riad Seif said on the eve of the Marrakech talks. "We expect this meeting to fully recognize the coalition as the sole representative of the Syrian people," he told

Rooters

.



La Belle France

,

Britannia

, Turkey and the Gulf states have already granted the formal recognition. The European Union


...the successor to the Holy Roman Empire, only without the Hapsburgs and the nifty uniforms and the dancing...


, in a meeting on Monday, moved a step closer towards recognition and the United States has suggested it could also endorse the coalition.

"We are telling the international community that we don't want their military intervention but we want them to supply us with a developed anti-aircraft defense systems," Seif added. "The Syrian people can finish off the battle within weeks if we get this support."

But little in the way of direct military or financial support is expected to be channeled to the coalition at the Morocco meeting, partly because it lacks the ability to act as a provisional government and because Western powers are still wary of backing Islamist fighters in the rebel ranks.

Washington announced it had designated the radical Islamist rebel group Jabhat al-Nusra, which has

grabbed credit

for dozens of

car boom

s and also fights alongside other rebel Syrian brigades, as a terrorist organization.

Designating it a terrorist group means Americans are prohibited from giving Jabhat al-Nusra any support.

A high-level official in the Syrian

Moslem Brüderbund

criticized Washington. "The designation is very wrong and too hasty. I think it is too early to categorize people inside Syria this way, considering the chaos and the grey atmosphere in the country," Farouk Tayfour, deputy leader of the group, told

Rooters

.

A diplomat attending the meeting said there had been much "jockeying for position within the coalition without addressing the main political issues" including making arrangements to work with the Alawite, Kurdish and Christian minorities and creating a framework for transitional justice.

The fighting has driven hundreds of thousands of Syrians into neighboring countries and the United Nations refugee agency UNHCR said on Tuesday more than half a million were either registered or awaiting registration in the region.
Posted by: Fred || 12/12/2012 00:00 || Comments || Link || E-Mail|| [336063 views] Top|| File under: Govt of Syria
U.S. blacklists radical Islamist Syrian rebel group
[Al Ahram] The United States has designated the radical Islamist Syrian rebel group Jabhat al-Nusra, which is suspected of ties to al Qaeda, as a foreign terrorist organization.

In an order released on Tuesday, the U.S. State Department essentially classified the group, which has advocated for an Islamic state in Syria, as an affiliate of al Qaeda in Iraq.

By blacklisting al-Nusra, authorities now can freeze any assets the group or its members have in U.S. jurisdictions. The designation also prohibits Americans from giving it any material support.

The group has been accused by other rebel factions of indiscriminate tactics in the bloody civil war aimed at ousting
Hereditary President-for-Life Bashir Pencilneck al-Assad.


Light of the Alawites...


"The secretary of state concludes that there is a sufficient factual basis to find that al-Qaeda in Iraq ... uses or has used additional aliases," including Jabhat al-Nusra, the State Department statement said.

Tuesday's action comes as U.S. officials attend the Friends of Syria meeting in Marrakesh, Morocco, to discuss the 20-month-old crisis in Syria as rebels push forward on the battlefield and move to unify the political opposition.

U.S. officials have stressed their concern about the rising influence of

thug

elements in the Syrian war.
Posted by: Fred || 12/12/2012 00:00 || Comments || Link || E-Mail|| [336066 views] Top|| File under: al-Qaeda
Obama Recognizes Syrian Opposition Group
[ABC News.GO] In a diplomatic shift,

President B.O.

said today his administration now formally recognizes the newly-formed, leading coalition of Syrian rebels who are fighting to topple Syria's embattled
Hereditary President-for-Life Bashir Pencilneck al-Assad.
Terror of Aleppo


...For centuries, Aleppo was Greater Syria's largest city and the Ottoman Empire's third, after Constantinople and Cairo. Although relatively close to Damascus in distance, Aleppans regard Damascenes as country cousins...


...
"We've made a decision that the Syrian Opposition Coalition is now inclusive enough, is reflective and representative enough of the Syrian population that we consider them the legitimate representative of the Syrian people in opposition to the Assad regime," Obama said.

The announcement, made during an exclusive interview with ABC News' Barbara Walters, grants new legitimacy to the rebel group and marks a new phase in U.S. efforts to isolate the Assad regime.

"It's a big step," Obama said of the decision. The United States follows

Britannia

and the European Union


...the successor to the Holy Roman Empire, only without the Hapsburgs and the nifty uniforms and the dancing...


, both of which last month recognized the Syrian opposition group.

Posted by: Fred || 12/12/2012 00:00 || Comments || Link || E-Mail|| [336063 views] Top|| File under: Govt of Syria
Who's in the News
32
[untagged]
5
Arab Spring
4
Govt of Syria
3
Govt of Iran
2
TTP
2
al-Qaeda in Arabia
2
al-Qaeda in North Africa
2
Govt of Pakistan
1
Commies
1
al-Qaeda
1
al-Qaeda in Iraq
1
Hezbollah
1
Jamaat-e-Islami
1
Palestinian Authority
1
Salafists
1
Taliban
1
Thai Insurgency
1
Global Jihad
Bookmark
E-Mail Me
The Classics
The O Club
Rantburg Store
The Bloids
The Never-ending Story
Thugburg
Gulf War I
The Way We Were
Bio
Merry-Go-Blog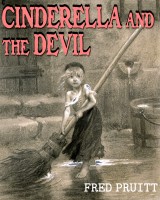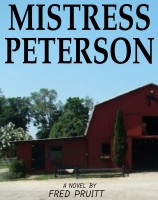 On Sale now!


A multi-volume chronology and reference guide set detailing three years of the Mexican Drug War between 2010 and 2012.

Rantburg.com and borderlandbeat.com correspondent and author Chris Covert presents his first non-fiction work detailing the drug and gang related violence in Mexico.

Chris gives us Mexican press dispatches of drug and gang war violence over three years, presented in a multi volume set intended to chronicle the death, violence and mayhem which has dominated Mexico for six years.
Click here for more information


Meet the Mods
In no particular order...


Steve White
Seafarious
tu3031
badanov
sherry
ryuge
GolfBravoUSMC
Bright Pebbles
trailing wife
Gloria
Fred
Besoeker
Glenmore
Frank G
3dc
Skidmark



Better than the average link...



Rantburg was assembled from recycled algorithms in the United States of America. No trees were destroyed in the production of this weblog. We did hurt some, though. Sorry.
3.238.118.27

Help keep the Burg running! Paypal: