Africa Horn
Fresh fighting erupts in South Sudan state
[Daily Nation (Kenya)] Fresh fighting erupted in South Sudan on Sunday following a rebel assault on civilian and police bases in Pigi County in the troubled Jonglei state, officials said.

Militiamen loyal to rebel leader and former army renegade General George Athor Deng attacked Atar village from four directions, killing scores of villagers and wounding others, deputy governor Hussein Maar Nyuot said.

"I am informed they attacked from many directions. They killed civilians and the fighting is continuing," Mr Maar said.

"The militia attacked us at around 5am," said villager Monybuny William, adding: "They have burnt houses and stolen our cattle. The situation is bad."

According to eyewitnesses, villagers

decamped

towards Malakal in Upper Nile state to seek safety.

The attack comes barely weeks after the rebels failed to reach an agreement with a government delegation in Nairobi, after which General Athor vowed to instigate more violence.

General Athor took up arms for the bush after losing a race for state governor last year when he ran as an independent candidate, claiming the elections were rigged in favour of the incumbent SPLM's Kuol Manayng Juuk.
Posted by: Fred || 12/12/2011 00:00 || Comments || Link || E-Mail|| [704 views] Top|| File under: Govt of Sudan
Africa Subsaharan
Twin blasts rock Nigerian city
[Iran Press TV] Several people have reportedly been injured in a double

kaboom

that rocked the Nigerian city of Jos- - the scene of recent conflicts between ethnic groups.

"Two bombs have just went kaboom! in Jos. We are yet to establish the numbers of casualties, but reports I got said some people

were maimed

," Pam Ayuba, a

front man

for the governor of Plateau state, told AFP on Saturday.

One of the blasts took place near a bar where people were watching the Barcelona-Real Madrid soccer match.

The other

kaboom

occurred in an area where Christian and

Moslem

ethnic groups have often clashed, the report added.

"That's one of the most notorious flashpoints of the city," Ayuba said.

Jos is the capital of Plateau state, which has been the scene of violence in recent years between ethnic groups, which has claimed the lives of thousands of people, reports indicate.

Posted by: Fred || 12/12/2011 00:00 || Comments || Link || E-Mail|| [350 views] Top|| File under: Boko Haram
Arabia
Al Qaeda prison break in southern Yemen
At least 16 prisoners, including al Qaeda members, escaped from a prison in the southern Yemeni city of Aden Monday. A security official in the south of the country said detainees fled by digging a tunnel. Another local official said sixteen men were at large.

It is the second major jailbreak involving al Qaeda members since June, when dozens of al Qaeda terrorists militants escaped from a jail in the city of Mukalla.
Posted by: ryuge || 12/12/2011 05:52 || Comments || Link || E-Mail|| [682 views] Top|| File under:
Bangladesh
7 Jamaat leaders sent to jail
[Bangla Daily Star] Two Dhaka courts yesterday sent seven Jamaat-e-Islami
...The Islamic Society, founded in 1941 in Lahore by Maulana Sayyid Abul Ala Maududi, aka The Great Apostosizer. The Jamaat opposed the independence of Bangladesh but has operated an independent branch there since 1975. It close ties with international Mohammedan groups such as the Moslem Brotherhood. The Jamaat's objectives are the establishment of a pure Islamic state, governed by Sharia law. It is distinguished by its xenophobia, and its opposition to Westernization, capitalism, socialism, secularism, and liberalist social mores...
leaders and activists to jail, hours after their surrender, in connection with two cases filed for damaging vehicles, assaulting police and obstructing them from discharging their duties on September 19.

Metropolitan Magistrate Keshob Roy Chowdhury sent them to jail rejecting their bail prayers in a case filed with Paltan Police Station while Metropolitan Magistrate Shahriar Mahmud Adnan passed a similar order after refusing their bail petition in the other case filed with Ramna Police Station.

The accused are Dhaka city unit Jamaat Nayeb-e-Ameer Prof AKM Nazir Ahmad,

politician

Hamidur Rahman Azad, executive members-- Maulana Rafiuddin Ahmed and Maulana ATM Masum and the party activists Rafiqunnabi, Abdur Rahman and Maulana Abdul Mannan.

Meanwhile,


...back at the wreckage, Captain Poindexter awoke groggily, his hand still stuck in the Ming vase...


police picked up 12 more leaders of Jamaat and Shibir from the court premises yesterday.

Mahmudul Haque, operation officer of Kotwali Police Station, told The Daily Star that police picked them up as they gathered at court premises with 'ill motives'.

On September 19, several hundred Jamaat activists clashed with police in the capital, torched and vandalised vehicles and shops, leaving at least 100 people injured.

Following the clash, two cases were filed with Paltan and Ramna

cop shoppe

s against the Jamaat men.

On October 19, the accused had surrendered before the High Court seeking anticipatory bail in the cases. The court granted them bail for a period of six weeks.

However,


Caliphornia hasn't yet slid into the ocean, no matter how hard it's tried...


their bail period had already expired.

Two other cases were also filed with the

cop shoppe

s under the Speedy Trial Act in connection with creating anarchy among the people and halting traffic movement for hours on the same day.

Jamaat acting Ameer Maqbul Ahmad, its acting Secretary General ATM Azharul Islam and over 140 leaders and activists had been made accused in the cases. Both cases are still under trial.

Posted by: Fred || 12/12/2011 00:00 || Comments || Link || E-Mail|| [717 views] Top|| File under: Jamaat-e-Islami
India-Pakistan
Shrines destroyed, two killed in Khyber
[Dawn] Unidentified persons destroyed two shrines in Landi Kotal tehsil while

beturbanned goons

killed two

rustics

in Tirah valley of Khyber Agency
in separate incidents on Thursday.

Officials in Landi Kotal said that unidentified persons blew up the shrine of Shiekh Nissa Baba while the shrine of Sheikh Bahadar Bara was set on fire in Kam Shalman area on the night between Wednesday and Thursday.

Both the shrines were completely destroyed, the officials said, adding that nobody was hurt in any of the two incidents people were not present in the shrine during the attacks.



Paperwork was started but nothing else was done

against unidentified persons on the complaint of the caretakers of the shrines.

MNA Noorul Haq Qadri condemned the desecration of the shrines in Kam Shalman and demanded of the political administration to arrest the culprits and provide security to rest of the shrines in the area.

Sources in Bara said that activists of a banned

myrmidon

organization killed two

rustics

of Zakhakhel tribe in Kharhy Mela area of Tirah valley.

Also, in Bara the

perforated carcass

of a resident of Shalobar was found at a deserted place.

The dear departed

was identified as Gul Badshah. A chit left along the body said that supporters of the tribal lashkar would meet the same fate. However,


a person who gets all wrapped up in himself makes a mighty small package...


nobody

grabbed credit

for the killing.

In Shah Kas locality of Jamrud tehsil, security forces took into custody two suspected

beturbanned goons

and shifted them to Qazi's guesthouse an undisclosed location. Officials said that the

nabbed

men belonged to Charsadda district.

Meanwhile,


...back at the sandwich shop, Caroline was experimenting with ingredients of increasing volatility...


in Shah Kas unidentified

gunnies

lobbed grenades at the residence of Sandroop Khan, causing damage to the house. Nobody was hurt in the attack. The reason of the grenade attack was stated to be an old family dispute.
Posted by: Fred || 12/12/2011 00:00 || Comments || Link || E-Mail|| [387 views] Top|| File under: Lashkar-e-Islami
Taliban leader hopeful of peace accord on Bajaur
[Dawn] The

runaway

deputy commander of the outlawed Tehrik-i-Taliban Pakistain (TTP), Maulvi Faqir Mohammad, has confirmed he is in peace talks with the government and that an agreement is in sight.

He said the government had released 145 members of the group as a "gesture of goodwill" and the

gun-hung tough guys

had pledged a ceasefire.

"Talks with the government are in progress and both sides are likely to sign a peace deal very soon," he told Dawn on phone from an unknown location on Saturday.

Fata additional chief secretary Fazal Karim Khattak, however, denied peace talks or contacts between the government and

krazed killer

s.

"Faqir Mohammad's claim is baseless and a pack of lies," Mr Khattak said.

He said the government would hold talks with only those people who surrendered weapons and gave up militancy.

Maulvi Faqir said if an agreement was signed for ceasefire in
Bajaur Agency, aka Turban Central, the TTP would be able to sign a comprehensive peace deal with the government in Swat, Mohmand
... Named for the Mohmand clan of the Sarban Pahstuns, a truculent, quarrelsome lot. In Pakistain, the Mohmands infest their eponymous Agency, metastasizing as far as the plains of

Beautiful Downtown Peshawar

, Charsadda, and Mardan. Mohmands are also scattered throughout Pakistan in urban areas including Karachi, Lahore, and Quetta. In Afghanistan they are mainly found in Nangarhar and Kunar...
, Orakzai and South

Wazoo

as well. "Bajaur will be a role model for other areas."

Maulvi Faqir parried a question about the basis for the negotiations.

Maulvi Faqir had signed a peace deal with the government after security forces launched an operation against

gun-hung tough guys

in Bajaur and dismantled their hideouts. He then reportedly moved to Kunar province


... which is right down the road from Chitral. Kunar is Haqqani country.....


in Afghanistan.

The local administration also denied that Maulvi Faqir had returned to Bajaur's Mamond tehsil in Bajaur and said "the administration doesn't have any information about the TTP commander."

Agencies add: Maulvi Faqir said the Taliban were negotiating with the help of local tribal elders in Bajaur.

"These peace talks are continuing only in Bajaur but certainly we will start such peace talks in other areas after we reach a written agreement," he said.

Previous peace deals between Pakistain and

gun-hung tough guys

have rapidly unraveled, and were criticised by the United States and at home for allowing

gun-hung tough guys

space to regroup before launching new waves of attacks.

In late November, two senior

Taliban capo

s confirmed peace talks with the Pak government in South Waziristan tribal district.

"We are satisfied with these talks, and want to initiate such talks in other areas," Maulvi Faqir said.

The commander refused to give details of the negotiations.

"Talks are going in right direction and soon we will be able to sign a written agreement," he said.

At the end of Sept, Pakistain's government pledged to "give peace a chance" and talk with its homegrown

krazed killer

s.

Maulvi Faqir said the government had realised that there was no military solution to the conflict in Pakistain. "We have no wish to fight against our own armed forces and destroy our own country," he said.

"There has been development in our peace talks, but the government would have to show more flexibility in its stance, and restore the trust of Taliban by releasing their prisoners and stop military operations against them."

He said that Pakistain and Afghanistan should unite against what he called foreign occupations by non-

Mohammedan

s.
Posted by: Fred || 12/12/2011 00:00 || Comments || Link || E-Mail|| [407 views] Top|| File under: TTP
Indian security personnel killed in militant attack on J and K minister
(KUNA) -- At least one security personnel was killed and four persons, including three cops and a civilian,

were maimed

when unidentified

forces of Evil

attacked the cars-convoy of a minister in India's northern most state Jammu and

Kashmire

's regional government, Sunday night, reported the IBN Television.

Ali Mohammed Sagar, the Law Minister and a

big shot

of the ruling party 'National Conference', was attacked when the convoy of his cars was entering his official residence in the state.

This is the first incident in recent years where a political figure has been targeted by

forces of Evil

in the state.

The Law minister barely managed to crawl to safety when the

myrmidon

attack took place. The TV report quoted him as saying: "Thanks to Almighty that I am safe. However,


the man who has no enemies isn't anybody and has never done anything...


it's very sad that one of my policeman died in this unfortunate incident".

Sagar has reportedly been on the radar of

forces of Evil

for long.

Indian side Jammu and

Kashmire

Chief Minister Omar Abdullah condemned the incident and directed the state police to ensure speedy investigation to arrest the culprits.
Posted by: Fred || 12/12/2011 00:00 || Comments || Link || E-Mail|| [335 views] Top|| File under:
Southeast Asia
American teenager escapes Abu Sayyaf after five months captivity
An American teenager outsmarted the members of a suspected al Qaeda-linked terror cell, escaping after five months of being held hostage in a jungle in the Philippines. Kevin Lunsmann, 14, was lost for nearly two days, trekking without shoes, before he villagers found him, his father said.

Heiko Lunsmann said, "I'm so proud of my son, he's a hero, he wandered two days through the jungle."

When he spoke to his father for the first time the boy proudly told him, "I did it on my own, Dad, they didn't release me, I did it."

Kevin Lunsmann said he convinced his four armed captors that he was going to bathe at a nearby stream, but then decided to flee. He followed a river down a mountain in Basilan province before being discovered with bruises late the next day by villagers.

When an exhausted Lunsmann was found, he initially feared the villagers and fled from them as well. Police Senior Superintendant Edwin de Ocampo said, "He was in fear, so there was a bit of a chase before the villagers convinced him that they were friends."

Last summer, Lunsmann was vacationing in the Philippines with his Filipino-American mother and his cousin. On July 12 they were on an island near Zamboanga City when they were seized and taken by boat to Basilan. The kidnappers then called the family in Virginia to demand a ransom.

Family friend Jean Gowen said Heiko Lunsmann paid a ransom intended for the release of the boy and his mother two months ago, but only the mother was released. She said, "The deal was for them to release both Kevin and Gerfa at the time, but they only released one of them. I think they wanted more money."

The mother was freed when her captors left her at a wharf on Basilan. Lunsmann's cousin also escaped from the kidnappers last month, when Filipino army forces got near the camp where they were held.

The kidnappers are believed to be led by a terrorist militant, Puruji Indama, of Abu Sayyaf. Army Coronel Ricardo Visaya said troops were hunting down the terrorists militants and clashed with one group in nearby Akbar town, which may have disconcerted the kidnappers and gave Lunsmann the chance to escape.
Posted by: ryuge || 12/12/2011 00:00 || Comments || Link || E-Mail|| [363 views] Top|| File under:
Thai soldier severely wounded by grenade blast
A grenade was shot into a military outpost in Pattani province yesterday, badly injuring a soldier. The grenade, fired from an M79 launcher, was believed to be meant for soldiers who were guarding their base around noon. It hit a tree in the compound and exploded. Sgt Katepon Khonkaen, 25, was taken to hospital with serious shrapnel injuries to his head.

Police believe terrorists militants fired the grenade about 100 meters from a riverbank behind the base. A team of security forces combed the area to track down the terrorists attackers but could not find them.

In Narathiwat province, security forces raided a suspected terrorist hideout of the Runda Kumpulan Kecil separatist movement yesterday, arresting two suspected terrorists militants and seizing a motorcycle bomb. A 60-man team comprising police, village defense volunteers and members of the 45th Rangers Regiment raided a house where members of the terrorist insurgent group were thought to be hiding.

The operation was carried out after information was received which indicated the terrorists rebels had plans to commit acts of sabotage during the New Year holidays. The team searched the house and found food supplies and about a dozen survival items. They also saw a motorcycle parked behind the house. A bomb disposal team was called in to check out the vehicle.

The bomb experts said five kilograms of explosives were packed in a metal box and hidden in the motorcycle. The explosives were designed to be detonated by radio signal.
Posted by: ryuge || 12/12/2011 00:00 || Comments || Link || E-Mail|| [348 views] Top|| File under:
Syria-Lebanon-Iran
Rocket fired from Lebanon at Israel falls short
A rocket fired from Lebanon toward Israel fell short, wounding a Lebanese woman, the Lebanese army said Monday.


Her family has been dishonored and must be avenged! Dire Revenge is a dish best served hot.


This latest rocket was fired late Sunday from the southern village of Majdal Silim


Dire Revenge is a dish best served hot.


and hit a home in Houla, another village close to the border, the army said in a statement. The statement said the woman was seriously wounded and her home damaged.


In other words, jihadis aim rocket at Israel, miss entire country.
Posted by: Slatle Bumble5851 || 12/12/2011 10:16 || Comments || Link || E-Mail|| [1068 views] Top|| File under:
Mysterious explosion kills 7, injures 16 in Iran
Another mysterious explosion rocked Iran on Sunday night, killing seven people and injuring 16 others, some of them foreign nationals.

The deaths occurred in an explosion and subsequent fire at a steel factory in the central Iranian province of Yazd, Iran's IRIB news agency quoted Yazd Governor Azizollah Seifi as saying on Monday.

Seifi stated that some of those killed in the explosion, which occurred on Sunday night, were foreign nationals residing in Yazd.


Somebody trying to get your attention, Arians.



Posted by: g(r)omgoru || 12/12/2011 09:06 || Comments || Link || E-Mail|| [1188 views] Top|| File under:
20 Dead as Syrian Forces Clash with Defectors in Daraa, Idlib
[An Nahar] Syrian troops battled army defectors Sunday in

festivities

that left several military vehicles in flames. The fighting and other violence around the nation killed at least 20 people, the Local Coordination Committees said.

Six people were killed in the central province of Hama, another six in the central province of Homs, three in the northwestern province of Idlib, three in the Damascus


...Capital of the last overtly fascist regime in the world...


suburbs of al-Mleiha and Douma, and two in the southern province of Daraa, the Committees said.

For the first time, an act of violent protest against
Hereditary President-for-Life Bashir Pencilneck al-Assad


Despoiler of Deraa...


's regime spilled across the border into Jordan, where about a dozen Syrians attacked their embassy Sunday in the capital, Amman, wounding at least two diplomats and four other consulate employees.

The 9-month-old uprising against Syria's authoritarian President Bashir al-Assad has grown increasingly violent in recent months as once-peaceful protesters take up arms and rebel soldiers joining the uprising fight back against the army. The U.N. says more than 4,000 people have been killed since March.

Opposition activists called for a general strike starting Sunday to add to the pressure on the government to stop its bloody crackdown.

Fighting between loyalist forces and defectors calling themselves the Free Syrian Army threatens to push the confrontation into civil war.

In one of Sunday's

festivities

, which took place before dawn in the northwestern town of Kfar Takharim, two of the military's armored vehicles were set ablaze, said the British-based Syrian Observatory for Human Rights.

Three other vehicles were burned in another clash near the southern village of Busra al-Harir, the group said. Similar battles took place in several other parts of the south, said the Observatory and the Local Coordination Committees, an activist group that organizes protests on the ground.

The Observatory said two people were killed in the clash with defectors in Kfar Takharim. Two other people who went missing days ago were tortured to death in the central province of Homs, and one person was shot at a checkpoint in the southern province of Daraa, the group said.

In Jordan, the Syrian Embassy said a group of protesters linked to the unrest at home entered the mission claiming they had paperwork to finish and beat up the consul, another diplomat, a security guard and several other staff members.

An Embassy statement said its guards

tossed in the calaboose

one of the attackers, identified as Syrian refugee Ahmed al-Shureiqi. It said Jordanian police

tossed in the calaboose

eight others, all Syrians allegedly involved in the Sunday morning attack.

Jordanian police spokesmen did not answer repeated calls to confirm the arrest.

The Syrian opposition called for a general strike on Sunday, the first working day of the week in Syria, saying it will go on until the regime pulls the army out of cities and releases detainees.

The LCC said security forces were breaking into shops closed for the strike in an attempt to force them to open. Residents in the capital, Damascus, said business continued as usual Sunday with shops, schools and other businesses operating normally.

The latest violence came a day after the French Foreign Ministry said in a statement that

La Belle France

was "deeply concerned" about the situation in Syria and warned Syrian authorities that they will be held responsible for any action against the population.
Posted by: Fred || 12/12/2011 00:00 || Comments || Link || E-Mail|| [353 views] Top|| File under: Govt of Syria
Syria Embassy in Jordan Says Dissidents Beat Staff
[An Nahar] The Syrian embassy in Amman said on Sunday that a group of people broke into the mission and attacked the staff after claiming they had paperwork to complete.

"More than 10 people broke into the embassy today and when the security guard tried to kick them out, they beat him with tools they carried," the embassy said in a statement.

"Wearing coats and tops on which the flag of French occupation (of Syria) is printed, they also attacked and beat deputy ambassador Mohammed Abu Sirrieh, consul Tamam Ghanem and other diplomats and employees."

The embassy, where dozens of protests have been held to condemn a government crackdown on dissent in Syria, said "one of the attackers, Ahmed bin Mustafa Shreiqi, has been held inside the mission. He will be handed over to Jordanian authorities."

The statement added that eight of the attackers who entered the embassy have been

incarcerated

by Jordanian police.

"This is an aggression on the embassy and on Syria. It violates Jordanian laws as well as diplomatic treaties between Damascus


...Capital of the last remaining Baathist regime in the world...


and Amman," it said.

More than 4,000 people have been killed in Syria's unrest, according to the United Nations.


...aka the Oyster Bay Chowder and Marching Society...
Posted by: Fred || 12/12/2011 00:00 || Comments || Link || E-Mail|| [328 views] Top|| File under: Govt of Syria
Syria Opposition Chief Says State Bodies Must be Preserved
[An Nahar] Syrian anti-regime protesters want to preserve state institutions to avoid repeating the mistakes made in Iraq, opposition leader Burhan Ghalioun said in an interview published on Sunday.

"The opposition is no longer ready to negotiate with murderers," Ghalioun, the head of the Syrian National Council, told Der Spiegel weekly, referring to the government of
Hereditary President-for-Life Bashir Pencilneck al-Assad.


Oppressor of the Syrians and the Lebs...


"But it is ready to speak to civil and military authorities who do not represent the regime but institutions," he said.

"We do not wish to repeat the mistakes made in Iraq, we want public institutions, including law and order organs and social peace, to be preserved."

U.N. Human Rights Commissioner Navi Pillay, who has said more than 4,000 people have been killed in the government crackdown on dissent, is to brief the U.N. Security Council on Syria at a meeting on Monday.

Ghalioun stressed that "all diplomatic means" had not yet been exhausted in the attempts to resolve the bloody stand-off in Syria.


Posted by: Fred || 12/12/2011 00:00 || Comments || Link || E-Mail|| [318 views] Top|| File under: Govt of Syria
Syria Activists Call Strike, Homs Fears Grow
[An Nahar] Activists called a general strike on Sunday to step up the pressure on Syrian
Hereditary President-for-Life Bashir Pencilneck al-Assad


Before going into the family business Pencilneck was an eye doctor...


's regime as fears grew of an "invasion" of the besieged protest hub of Homs.

In a civil disobedience campaign, anti-regime protesters were organizing sit-ins, the closure of shops and universities, and the strike.

The Local Coordination Committees, which organizes protests on the ground in Syria, has predicted the campaign would snowball, and said the strike was "the first step in an overall civil disobedience" campaign to overthrow the regime.

But the opposition Syrian National Council and activists have warned of a looming bloody final assault on the city of Homs in central Syria.

Witnesses in Homs, besieged by government troops, have reported a buildup of troops and pro-regime "shabiha"

beturbanned goons

in armored vehicles who have set up more than 60 checkpoints, the SNC said.

The Syrian Observatory for Human Rights warned of "inhabitants' fears of a large invasion of the city," in a statement issued on Saturday.

"The arrival of hundreds of armored vehicles to the city of Homs during the last two weeks estimated, according to witnesses," to number more than 200, the

Britannia

-based rights watchdog said in the English-language statement.

"The spread of security leaks that the regime decided to extinguish the revolution in Homs within 72 hours by giving the security forces and Shabiha (militia) unlimited powers to not be merciful towards the unarmed civilians."

The United States,

La Belle France

and

Britannia

have all warned Damascus


...Capital of the last remaining Baathist regime in the world...


against any bloody assault on Homs and said the regime would be held responsible for any heavy loss of life.

The bloodshed, meanwhile, continues to claim more lives, with activists reporting more than 50 deaths since Friday when the Observatory said at least 41 civilians, including seven children, were

rubbed out

by security forces.

The Damascus region and Homs paid the heaviest price.

And at least 14 civilians were reported killed Saturday, including four hit when security forces fired live ammunition and tear gas at mourners in Maaret al-Numan in Idlib province and three others hit by "machinegun fire in Hama."

U.N. Human Rights Commissioner Navi Pillay has said more than 4,000 people have been killed in the government crackdown on dissent in Syria since the anti-regime protest movement broke out in March.

Pillay is to brief the U.N. Security Council on Syria and the wider Middle East at a meeting on Monday.

Assad refuses to let

Sherlocks

from two U.N. human rights


...which often intentionally defined so widely as to be meaningless...


inquiries enter Syria and is resisting Arab League


...an organization of Arabic-speaking states with 22 member countries and four observers. The League tries to achieve Arab consensus on issues, which usually leaves them doing nothing but a bit of grimacing and mustache cursing...


calls to accept monitors despite being hit by regional sanctions on top of US and EU measures.

Syria, which blames the violence on armed "terrorist" gangs, wants the bloc to lift sanctions in return for allowing in observers.

A League official said Arab foreign ministers will hold an emergency session on Syria by the end of the week in Cairo, following a smaller meeting of a ministerial task force.


Posted by: Fred || 12/12/2011 00:00 || Comments || Link || E-Mail|| [366 views] Top|| File under: Govt of Syria
--Tech
Moderator Note: comment deletions
Quick note: the troll 'IsraeliPatriot', or whatever he calls himself this time, showed up this afternoon in our comments.

Quicker than a jihadi in Peshawar, he got drone-zapped.

Call out sightings and we'll put the cross-hairs on him.

If you're reading this, IsraeliPatriot: go away. You're not wanted. You are a vicious hater and every bit the scum the jihadis are.

AoS
Posted by: || 12/12/2011 15:42 || Comments || Link || E-Mail|| [451 views] Top|| File under:
Who's in the News
36
[untagged]
5
Govt of Syria
2
TTP
2
Govt of Pakistan
2
Hezbollah
2
Jamaat-e-Islami
1
Lashkar-e-Islami
1
Islamic Jihad
1
Govt of Iran
1
Govt of Sudan
1
Boko Haram
Bookmark
E-Mail Me
The Classics
The O Club
Rantburg Store
The Bloids
The Never-ending Story
Thugburg
Gulf War I
The Way We Were
Bio
Merry-Go-Blog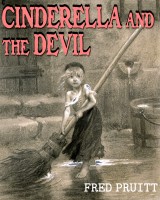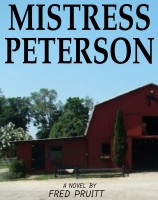 On Sale now!


A multi-volume chronology and reference guide set detailing three years of the Mexican Drug War between 2010 and 2012.

Rantburg.com and borderlandbeat.com correspondent and author Chris Covert presents his first non-fiction work detailing the drug and gang related violence in Mexico.

Chris gives us Mexican press dispatches of drug and gang war violence over three years, presented in a multi volume set intended to chronicle the death, violence and mayhem which has dominated Mexico for six years.
Click here for more information


Meet the Mods
In no particular order...


Steve White
Seafarious
Pappy
lotp
Scooter McGruder
john frum
tu3031
badanov
sherry
ryuge
GolfBravoUSMC
Bright Pebbles
trailing wife
Gloria
Fred
Besoeker
Glenmore
Frank G
3dc
Skidmark
Alaska Paul



Better than the average link...



Rantburg was assembled from recycled algorithms in the United States of America. No trees were destroyed in the production of this weblog. We did hurt some, though. Sorry.
18.234.97.53