Afghanistan
Five Afghans killed in three blasts across country
[Dawn] Afghan authorities say five civilians have died in three

kaboom

s in southern and northern Afghanistan.

Spokesman for the southern Kandahar province Zalmai Ayubi says the first

kaboom

occurred Saturday morning in Khakrez district, when a four-wheel-drive taxi in a rural area hit a

roadside kaboom

, killing three civilians.

In neighboring Maiwand district, an Afghan man was killed when his

cycle of violence

hit a road mine Saturday morning.

In the north, a government transportation director was killed in an

kaboom

midday Saturday.

Police

front man

in Kunduz province Sarwar Hussini says 16 others were

maimed

when a remote-controlled bomb planted on a bicycle detonated as the official's car was passing.
Posted by: Fred || 12/11/2011 00:00 || Comments || Link || E-Mail|| [315 views] Top|| File under: Taliban
Africa Horn
Air strike kills one at empty Somalia Red Crescent outpost
A warplane bombed the rebel-held town Baardheere in southern Somalia on Saturday, hitting an empty feeding center run by the Somali Red Moon Shaped Thingy Crescent Society (SRCS) and killing one civilian, according to local residents.

They could not identify who carried out the attack. Kenya, eight weeks into an offensive to crush al Shabaab, said on Saturday it had launched an air strike earlier this week on a nearby compound.

Hawa Abdillah Mo'alim said, "The bomb hit a feeding centre run by the Red Moon Shaped Thingy Crescent Society and a school building. Fortunately it was not a food distribution day."

Locals said the bomb destroyed the center's water tank. They also said the victim was a man, but no further details were available.
Posted by: ryuge || 12/11/2011 07:31 || Comments || Link || E-Mail|| [1123 views] Top|| File under:
Africa North
Libyan army commander comes under 2nd attack
not a dupe. They tried again. Third time's the charm?


A Libyan military spokesman says ex-rebels have tried for a second time to assassinate the country's new national army commander.


somebody REALLY doesn't like him




Was it something he said?


Sgt. Abdel-Razik el-Shibahy said Sunday that revolutionary fighters from the western mountain town of Zintan opened fire Saturday evening on Gen. Khalifa Hifter's convoy in Tripoli, after failing to assassinate him hours before. He says one guard was killed and four injured in this second attack. No one was killed in the first attempt.


incompetence, but perseverance.


The Libyan military says that the conflict began when a unit from the national army tried on Saturday to take control of the capital's airport from the Zintan fighters.
Posted by: Frank G || 12/11/2011 05:40 || Comments || Link || E-Mail|| [688 views] Top|| File under:
'Al-Qaida Splinter Group' Claims Kidnap of Westerners
[An Nahar]
A group identifying itself as an offshoot of al-Qaeda in the Islamic Magreb (AQIM) said Saturday it was holding three Westerners kidnapped from a refugee camp in Algeria in October.

"This is the Jamat Tawhid Wal Jihad Fi Garbi Afriqqiya in west Africa. We claim the operation carried out on October 23 at Tindouf when two Spaniards and an Italian were kidnapped," said the audio and written message sent to Agence

La Belle France

Presse's correspondent in Bamako.

The transcript was read by telephone by a man claiming to be a

front man

for the group. He said they had broken away from AQIM but did not say why.

Security sources in the region had recently spoken of the formation of the group, which means "Unity Movement for Jihad in West Africa."

Saturday's claim came the day after the Mauritanian news agency ANI carried pictures of five Westerners whose abduction in Mali last month in two separate incidents was claimed by AQIM.

One photo showed

Frenchies

Serge Lazarevic and Philippe Verdon with three

gunnies

behind them, their faces obscured by turbans.

The other showed a Dutch national, a Swede and a man with dual British-South African nationality surrounded by four

gunnies

, their faces similarly masked.

On Thursday, AQIM had sent a statement to ANI and AFP's Rabat office claiming the kidnappings but denying it carried out the October abductions of the three European aid workers from a refugee camp in Tindouf in western Algeria.

"What this emphasizes is that elements of this group are from AQIM," one security source told AFP. "They have decided to spread the jihad in West Africa and to not confine themselves just to the Maghreb or Sahel."

"In the cell there are Sahrawi elements who took part in the kidnap of the three Europeans from the camp in Tindouf. There are some Algerians, but also some people from different west African nations," said the source.

The kidnapping of tourists in the region, which began in 2003 when 32 German and Swiss travellers were seized in southern Algeria, has become big business for local people looking to sell a foreigner to AQIM for a quick windfall.

Defense ministers from six North African countries were due to meet on Sunday in the Mauritanian capital Nouakchott to discuss the fight against AQIM in the region. Also on the agenda is the return of thousands of heavily armed fighters who served fallen Libyan leader Muammar Qadaffy


... who is now deader than a rock...
Posted by: Fred || 12/11/2011 00:00 || Comments || Link || E-Mail|| [330 views] Top|| File under: al-Qaeda in North Africa
Africa Subsaharan
Explosion Hits Mosque in Nigeria's Oil Region
[An Nahar] An

kaboom

damaged a mosque early Saturday in a town in Nigeria's southern oil rich Niger Delta, police and a government source said.

"There was an incident in Sapele... several persons

were maimed

, but no deaths," a government official who asked not to be named told Agence

La Belle France

Presse.

Delta State police

front man

Charles Muka dismissed the

kaboom

as a work accident an "internal fire incident" and said only one person was

maimed

.

"Only one person sustained injuries," said Muka. He could not ascertain how many worshippers were inside the mosque at the time of the blast.

"It was not a bomb, we suspect an internal fire. There is no trace of a

kaboom

," he said.


Posted by: Fred || 12/11/2011 00:00 || Comments || Link || E-Mail|| [311 views] Top|| File under:
Arabia
Yemen Clashes Leave 13 Dead
[An Nahar] Weekend

festivities

in southern Yemen left two government soldiers and 11 suspected members of al-Qaeda dead, military and local sources told Agence

La Belle France

Presse Saturday.

Government troops have for months been battling al-Qaeda linked fighters in the troubled Abyan province, notably in the areas surrounding the

bustling provincial capital

Zinjibar, where the latest

festivities

took place.


"Two soldiers were killed and forty others injured in battles that broke out when al-

Qaeda gunnies

attacked the positions of Battalion 201", based in the northeast of Zinjibar, a military source told AFP.

A local source told AFP that "11 al-

Qaeda gunnies

, including one Iraqi, perished in the battles."

The

festivities

, which first broke out Friday, continued on Saturday afternoon, both sources said.

In a separate incident, a suspected member of al-Qaeda, who was

kidnapped

by tribal fighters battling Islamists in the area, was killed by his guards on Saturday morning, as he tried to escape detention in the Abyan village of Loder, a tribal source told AFP.

Yemeni government forces backed by tribal fighters and sometimes supported by U.S. drone strikes have been battling the Partisans of Sharia, an al-Qaeda linked group, which has controlled Zinjibar since May.

Al-Qaeda has profited from the instability caused by 11 months of protests against Yemen's President President-for-Life Ali Abdullah Saleh,


... Saleh initially took power as a strongman of North Yemen in 1977, when disco was in flower, but he didn't invite Donna Summer to the inauguration and Blondie couldn't make it...


strengthening its positions across the south of the country.


Posted by: Fred || 12/11/2011 00:00 || Comments || Link || E-Mail|| [680 views] Top|| File under:
Yemen unity government sworn in
[Al Ahram] Yemen's national unity government, led by the opposition, was sworn in Saturday to lead a three-month transition period until early elections are held and President President-for-Life Ali Abdullah Saleh

... Saleh initially took power as a strongman of North Yemen in 1977, when disco was in flower, but he didn't invite Donna Summer to the inauguration and Blondie couldn't make it...
formally steps down, an official statement said.
The statement, carried by the official Saba news agency, said the swearing-in ceremony took place at the Republican Palace in the capital Sanaa in the presence of Vice President Abdrabuh Mansur Hadi.

The new 34-member cabinet, headed by Prime Minister Mohammed Basindawa, will carry out its duties until February elections, after which Hadi will take over the presidency for an interim two-year period as stipulated by a Gulf-sponsored deal drafted to resolve Yemen's political crisis.

Half of the new cabinet posts were entrusted to members of the opposition Common Forum, while Saleh loyalists were appointed to the other half, a condition stipulated in the Gulf plan signed by Saleh on November 23.

Saleh's ministers for foreign affairs and defence have retained their posts, while the interior ministry, the human rights


One man's rights are another man's existential threat.


portfolio, finance and information ministries have been entrusted to the opposition.

The Gulf initiative gave Hadi temporary authority to rule Yemen and form a unity government until elections in which he will be the only candidate.

Once Hadi is elected, Saleh will then lose his current title of honorary president and officially be removed from power.

The power-transition deal also gave Saleh and his close relatives immunity from prosecution for crimes he allegedly committed in the uprising against his rule that has left hundreds of people dead and thousands more

maimed

since it began in January.

However,


some people cause happiness wherever they go; others whenever they go...


the protesters who have thronged the streets of the capital and other Yemeni cities have rejected the immunity clause and continue to demand that the long-time dictator go on trial.

On Saturday, thousands of protesters marched in Yemen's flashpoint city of Taez, demanding Saleh be tried.

"No immunity, no assurances," chanted the protesters.

Taez has witnessed some of the worst violence in the months of unrest, as armed

rustics

who have thrown their support behind the protesters continue to battle Saleh's troops.

In the last week alone, more than 30 people have been killed in the fighting.

Resolving Yemen's deteriorating security situation will likely be the most difficult challenge facing the new government.

Saleh's sons and nephews still control much of the country's elite military units, and unresolved conflicts with rebels, separatists and Al-Qaeda

gunnies

continue to threaten stability.

On December 4, Vice President Hadi formed a military commission in line with the transition plan to oversee the restructuring of the security forces.

The 14-member commission will also tackle the withdrawal of

gunnies

from the streets in a bid to restore order in the country.

The capital Sanaa remains divided, with pro-Saleh troops controlling some neighbourhoods, and dissident soldiers under the control of Saleh's arch rival, defected General Ali Mohsen al-Ahmar, controlling other areas.

Gunmen loyal to Yemen's most influential tribal leader, Sheikh Sadeq al-Ahmar, primarily stationed in Sanaa's Hasaba district, are also fighting Saleh loyalists.

Another major challenge for the incoming government will be fixing Yemen's shattered economy and reinstating basic services.

Taha al-Fusail, an advisor to Yemen's ministry of industry told AFP Saturday that the country is suffering from major electricity and fuel shortages, adding that poverty levels have risen dramatically in the months of unrest.

"Poverty levels stood at about 46 percent in Yemen in 2009...now it's about 65 or 75 percent," said Fusail, noting that Yemen's economy has lost "$10 to $12 billion this year because of the political troubles."

Posted by: Fred || 12/11/2011 00:00 || Comments || Link || E-Mail|| [332 views] Top|| File under:
Caribbean-Latin America
Mexican Army Bags 3 Bad Guys in Nuevo Leon state
For a map, click here. For a map of Nuevo Leon state, click here
Three unidentified armed suspects were killed in an encounter with a Mexican Army unit in Linares, Nuevo Leon Thursday night, according to Mexican news accounts.

The unit was on patrol in the town at about 2200 hrs when it came under small arms fire. Army return fire killed three. An unspecified number of weapons, ammunition and tactical gear were seized following the gunfight.

Linares is on the extreme east side of Nuevo Leon near the Tamaulipas border astride the Monterrey to Ciudad Victoria highway. The area has in the past been used by Mexican drug gangs as bases of operations for highway robbery and for kidnapping.

Last May, the area was also the scene of intergang warfare between Los Zetas criminal gang and groups associated with the Gulf Cartel.
Posted by: badanov || 12/11/2011 00:00 || Comments || Link || E-Mail|| [323 views] Top|| File under:
3 die in Torreon shooting
For a map, click here. For a map of Coahuila state click here
Three unidentified men were shot to death and six others were wounded in a shooting at a Christmas party in south Torreon, Coahuila Friday evening, according to Mexican news accounts.

The victims were attending a party hosted by a local manufacturing company at a ballroom in Mayran colony near the intersection of calles Santos and Mayran where armed suspects dismounted from several vehicles at about 1740 hrs, broke into that building and started firing.

Reports say AK-47 rifles were used.

Torreon is under a security operation dubbed Segura Laguna and has been since late October featuring increased presence of Mexican federal and Coahuila state security forces.
Posted by: badanov || 12/11/2011 00:00 || Comments || Link || E-Mail|| [326 views] Top|| File under:
More Mexican Mayhem: Juarez Edition
For a map, click here. For a map of Chihuahua state, click here.
11 die in Juarez and Chihuahua

A total of 11 individuals were killed in drug and gang related violence in Chihuahua state over the last two days, according to Mexican news accounts.


Two young men were shot to death in Juarez Friday night. The attack took place at a residence near the intersection of calles Angora and Esmodena in the Jose Marti colony. Three men were present at the attack when armed suspects dismounted from vehicles and attacked them. One of the dead was identified as Carlos Alexis. All three were known soccer players.


An unidentified man in his 40s was shot to death in Juarez Thursday night. The shooting took place near the intersection of Calle Jalisco and Boulevard Zaragoza in the Prados de Salvarcar colony.


Four unidentified members of a family were shot to death Thursday night in Juarez. The attack took place near the intersection of calles Montes Urales and Sierra de Juarez in La Cuesta neighborhood. Reports are two of the victims were under 18 years old, and that at least one member had witnessed an earlier shooting.


An unidentified armed suspect was shot to death by ministerial police agents in Juarez Thursday. The suspect had been leading the police agents in a vehicle pursuit when he crashed his Oldsmobile 20 meters into a ravine. Reports say the suspect was shot to death as he emerged from his crashed vehicle. The agents were part of a Chihuahua state attorney general (PGE) anti-kidnapping unit.


Two unidentified men were found shot to death in Juarez Friday. The victims were found near the intersection of calles Francisco Gonzalez Bocanegra and Ricardo Solis, stripped naked to the waist. Both victims had been tortured.


One unidentified armed suspect and a municipal police agent were shot and wounded in a botched kidnapping and subsequent pursuit. Police agents responded to a call of a shooting on calle Rancho Mesteño de Pradera Dorada. A suspect vehicle was intercepted near the intersection of avenidas Vicente Guerrero and Jaime Bermudez, where one police agent was shot and wounded. The suspects abandoned their vehicle, inside which where police found a kidnap victim. The pursuit continued through a business sector containing textile manufacturing shops and ended at the Recinto dela Oracion cemetery, where four suspects surrendered. One suspect had been hit by gunfire.


An unidentified man was found shot to death in Juarez Friday night. The victim was found in a vacant lot in Campestre colony, shot six times.


An unidentified man was shot to death and two female companions were wounded in Chihuahua, Chihuahua Friday night. Alberto Aviña Guerrero, 33, died at the intersection of calles Cantera and San Felipe where armed suspects fired on the trio as they were travelling aboard a Nissan Murano SUV. Unspecified semi-automatic rifles were used in the attack.
Posted by: badanov || 12/11/2011 00:00 || Comments || Link || E-Mail|| [318 views] Top|| File under:
India-Pakistan
Three Rangers killed in Karachi blast
[Dawn]
At least three personnel of Pakistain Rangers, Sindh, were killed and five others injured when an improvised

bomb

went kaboom! near their vehicle on the University Road on Friday morning.

The blast was the third one to take place in the city over the past five days.

The

kaboom

took place close to the Safoora Chowrangi, near Rizwan Society, where an IED had been planted.

After completing its routine patrol each day, the Rangers vehicle used to be parked at the usual spot beneath two trees at 7am. On Friday morning, the vehicle was parked at the spot at around 7am, but a little further away from their usual place, said SP Raja Umar Khattab.

There was at least a distance of 15 to 20 feet between the vehicle and the IED, the SP said.

The blast took place at around 7:15am, targeting eight Rangers' personnel.

The injured personnel were taken to the nearby CMH Malir, but three of them died there. The other five personnel were admitted to the hospital. The slain personnel were identified as Naek Muhammad Rashid, sepoys Muhammad Ibrahim and Ejaz Ahmed.

"The signature is the same not only in the three latest bombings, but also on the Navy buses which were also targeted in the same manner," Mr Khattab told Dawn.

He said the IED weighed around 5 kg and was laced with nuts and bolts. The IED had been planted near a garbage dump perhaps as a camouflage, the SP added.

An FIA official who visited the

scene of the crime

told Dawn that the IED was "uni-directional" in nature -- all pellets travelled in a single direction.
Posted by: Fred || 12/11/2011 00:00 || Comments || Link || E-Mail|| [328 views] Top|| File under:
Brother of rape victim plugged outside court
[Dawn] Unidentified

gunnies

rubbed out

a young man as he came out of a court in Takht Nusrati after the proceedings of the alleged gang rape of his sister in Karak on Friday.

Alamzeb Khattak, 24, had steadfastly supported his sister`s fight for justice in the face of threats and unrelenting pressure from the accused who include three

coppers

.

His cold-blooded murder in the precinct of a court prompted the provincial home department order "a thorough and transparent probe into any security lapse" and to task the police hierarchy to arrest the audacious killers as soon as possible.


There can't be much question that security did lapse, surely.

Alamzeb had gone to the court to attend hearing where four of the accused

nabbed

a few days ago were produced.

According to witnesses, he was attacked soon after he stepped out of the courtroom at around 1:30pm and died instantly. His body was brought to the tehsil headquarters hospital, Takht Nusrati tehsil

for an appointment with Dr. Quincy

. Police registered an FIR against ASI Hakeem Khan, his brother Ibrahim, Waheedullah and three unidentified persons.

Police had

nabbed

the four accused in the rape case, including inspector Peer Mohsin Shah, sub-inspector Ameer Mohammad, assistant sub-inspector Hakeem Khan and one Qamar Ali, on December 3 after their pre-arrest bail was cancelled by an additional district and sessions judge.

They were later remanded in the police custody for five days on whose expiry, they were produced before the court of civil judge-cum-judicial magistrate on Friday and were sent to jail.

A family member of Mr Alamzeb said there was a brief altercation between Hakeem Khan`s brothers and the slain person on the premises of the court after the latter objected to the `friendly` treatment extended to the accused by police.The

coppers

along with several other people were charged by the alleged rape victim and her family with abduction, illegal confinement and gang rape. The victim, who was a ninth grade student when she was kidnapped last year, has now been in advance stage of pregnancy.

On the orders of Khyber-Pakhtunkhwa


... formerly NWFP, still Terrorism Central...


chief minister, a committee headed by provincial home secretary Mohammad Azam Khan was formed to look into the alleged gang rape. The committee expressed dismay over the investigation into the case and made many recommendations.

Of late, the girl`s family alleged that two people claiming to be associated with a group of the Taliban visited them and warned them against pursuing case against Hakeem Khan besides wanting abortion of pregnancy.

Also, the slain person had claimed that family members and friends of the accused had been pressuring his family, including his sister, for an out-of-court settlement.

When contacted, district police officer Sajid Ahmad Mohmand
said Mr Alamzeb`s family had enmity with many families in the area and therefore, it would be premature to say who was involved in his killing.

He said police had thoroughly investigated Mr Alamzeb`s claim that he was threatened by the Taliban, and found it to be untrue.

Earlier in the day, scores of people from Takht Nusrati staged a sit-in outside the court of additional district and session judge Takht Nusrati against the cancellation of the bail of the three police officials and said they had been implicated in a fake case.
Posted by: Fred || 12/11/2011 00:00 || Comments || Link || E-Mail|| [447 views] Top|| File under: TTP
Two injured in blast near Karachi University
[Dawn]
A low-intensity

kaboom

in

Bloody Karachi

on Saturday

maimed

two people and caused panic, police said.

The remote-controlled

roadside kaboom

went kaboom! near the University of

Bloody Karachi

, close to the site where a Friday

kaboom

killed three soldiers from the Pakistain Rangers paramilitary force.

Police said the target of the attack was not immediately clear, but the bomb went kaboom! when a vehicle of Pakistain Rangers was passing near the university.

"It was a planted bomb. Two passers-by

were maimed

," Salam Sheikh,

a police brass hat

, told AFP.

A

front man

for the Pakistain Rangers said that troops remained unhurt in the incident.

No one has so far

grabbed credit

for the attack, but nearly 4,700 people have been killed across Pakistain in attacks blamed on Taliban and other Al Qaeda-linked networks since 2007.
Posted by: Fred || 12/11/2011 00:00 || Comments || Link || E-Mail|| [315 views] Top|| File under:
Jundullah involved in recent Karachi blasts: CID
[Dawn]
Officials of the investigation team, probing recent remote-controlled roadside blasts in

Bloody Karachi

, on Saturday revealed that the

jihad boy

outfit Jundullah was involved in the blasts targeting Rangers, DawnNews reported.

According to SSP CID Fayaz Khan, evidences have been found indicating involvement of Jundullah in all four roadside blasts during the current week. Khan further said that the leader of the gang, conducting attacks on Rangers, was Fasih-ul-Rehman, a resident of Landhi.

He said the group had been operating since 2004, however they have obtained expertise in road-side bombings now.

The SSP CID further told DawnNews that the group used mobile phones to detonate explosives in their earlier bombings. "the group is now capable of detonating explosives from far distances," he indicated.

According to another senior police official, Rangers were the main target of the roadside blast near

Bloody Karachi

University earlier today.

The bomb went kaboom! when a vehicle of Rangers was passing near the university. Two Rangers' officials injured during the attack.
Posted by: Fred || 12/11/2011 00:00 || Comments || Link || E-Mail|| [705 views] Top|| File under: Jundullah
US vacates Shamsi Airbase in Pakistan
[Iran Press TV]
The Pak government has taken control of an airbase after it ordered the United States to vacate the airfield following a deadly US-led Arclight airstrike against Pak troops.

Most of the US military personnel have vacated Shamsi Airbase, which is located in the country's southwest, on Saturday, Pakistain's Geo television reported.

The airbase was used for covert CIA drone strikes in Pakistain's tribal regions and military operations in Afghanistan for nearly 10 years. Pakistain had previously told the US to leave the site in June.

An American cargo plane is still parked at the airbase to transfer the remaining personnel and equipment, according to the report.

The US has shifted five spy aircraft from Shamsi airbase to Afghanistan. US officials dismantled fiber-made residential barracks which had been built for military personnel.

Last week, Pakistain's Prime Minister Yousuf Raza Gilani


... Pakistain's erstwhile current prime minister, whose occasional feats of mental gymnastics can be awe-inspiring ...


announced that Washington would vacate the Pak airbase by Dec. 11.

Pakistain ordered the evacuation after a US-led Arclight airstrike killed at least 24 Pak soldiers and

maimed

dozens of others in Pakistain's northwestern region of
Mohmand
... Named for the Mohmand clan of the Sarban Pahstuns, a truculent, quarrelsome lot. In Pakistain, the Mohmands infest their eponymous Agency, metastasizing as far as the plains of

Beautiful Downtown Peshawar

, Charsadda, and Mardan. Mohmands are also scattered throughout Pakistan in urban areas including Karachi, Lahore, and Quetta. In Afghanistan they are mainly found in Nangarhar and Kunar...
Agency in November.

In reaction to the attack, Islamabad also blocked dozens of trucks carrying goods and fuel supplies for NATO


...the North Atlantic Treaty Organization. A collection of multinational and multilingual and multicultural armed forces, all of differing capabilities, working toward a common goal by pulling in different directions...


forces in Afghanistan and ordered a review of all arrangements with the US and NATO, including diplomatic, political, military and intelligence activities.

Posted by: Fred || 12/11/2011 00:00 || Comments || Link || E-Mail|| [358 views] Top|| File under: Govt of Pakistan
Iraq
Seven killed in Iraq attacks
[Al Ahram] A spate of gun and

kaboom

s across northern and central Iraq on Saturday killed seven people and left four others

maimed

, security officials said.

In the disputed northern city of Kirkuk,


... a thick stew of Arabs, Turkmen, Kurds, and probably Antarcticans, all of them mutually hostile most of the time...


a Shiite Turkman chemicals specialist for the state-owned North Oil Company was killed by a magnetic "sticky bomb" attached to his car.

Hussein Mohsen Maqsud, a member of Prime Minister Nuri al-Maliki's Dawa Party, had just left his home when the

kaboom

occurred, a police officer and a party official said.

Also in Kirkuk, a civilian was killed in a gun attack in the north of the city, 240 kilometres (150 miles) north of Storied Baghdad


...located along the Tigris River, founded in the 8th century, home of the Abbasid Caliphate...


, the police officer said.

In the Iraqi capital, an anti-Qaeda militiaman was killed and a policeman was

maimed

by a gun attack on a checkpoint in Saidiyah, south Storied Baghdad, an interior ministry official said.

The militiaman was a member of the Sahwa, or Awakening Council, which is comprised of Sunni Arab

rustics

who sided with the US military against Al-Qaeda from late 2006, helping turn the tide of Iraq's bloody insurgency.

In Babil province, south of Storied Baghdad, a civilian was killed by

gunnies

in a village northeast of

quiet provincial capital

Hilla, a police major said. In a separate incident in Babil, three people were

maimed

by two katyusha rockets that had been intended for a nearby US military base, according to the major.

Two men were also killed in Diyala province, north of the capital, in separate attacks, an official in the provincial security command centre said.

Taha Yasin was killed by

gunnies

in Abu Garma village, east of Diyala capital Baquba, while Internet cafe owner Hussein Tamimi was killed by shooters using silenced weapons in Baladruz, southeast of Baquba, according to the official.

And in

djinn-infested Mosul

, police said a taxi driver was killed by

gunnies

in the west of the main northern city.

Saturday's attacks come with less than a month to go before US troops are to have completed their withdrawal from Iraq. Around 7,000 US military personnel now remain in the country.

Violence has declined in Iraq since its peak in 2006 and 2007, but attacks remain common. A total of 187 people were killed in November, according to official figures.

Posted by: Fred || 12/11/2011 00:00 || Comments || Link || E-Mail|| [322 views] Top|| File under: al-Qaeda in Iraq
Israel-Palestine-Jordan
Gaza Militants Fire Four Rockets at Israel
[An Nahar]

Gazoo

gunnies

fired four rockets at southern Israel early Saturday after Israeli warplanes attacked

Gazoo

, in the latest tit-for-tat attack between the two sides.

A police spokeswoman told Agence

La Belle France

Presse that none of the rockets caused casualties or damage. The

Gazoo

thug

group Popular Resistance Committees took responsibility for the Saturday firings.

The low-level unrest retained between Israel and

Gazoo

since the end of October, when violence left 12 Paleostinians and an Israeli civilian dead, came to an abrupt end on Thursday when Israel killed two

Gazoo

thug

s.

According to the military, the

gunnies

-- one of whom had planned a deadly attack in Israel in 2007 -- were planning another attack on southern Israel by infiltrating from the Sinai Peninsula.

Paleostinian fighters responded by firing five rockets at Israel, none of which caused casualties or damage. In an ensuing Israeli air raid at a

thug

training ground in

Gazoo

on Friday morning, a father and his 12-year-old son were killed and 10 other civilians injured, after the attack caused a nearby house to collapse.

The Israeli army expressed regret that civilians were hurt but blamed

Gazoo

's

Hamas, always the voice of sweet reason,

rulers for operating within residential areas.



Gazoo

gunnies

fired twelve rockets at Israel on Friday, none causing casualties or damage. The Popular Resistance Committees assumed responsibility for five of them.

Israeli media reported Friday night that Israeli top military brass was holding consultations on the latest developments.

Israel frequently targets

gunnies

it says are about to fire rockets over the border, or attacks

Gazoo

in response to such rocket fire. It also carries out targeted attacks against specific

thug

s.


Posted by: Fred || 12/11/2011 00:00 || Comments || Link || E-Mail|| [340 views] Top|| File under: Hamas
Syria-Lebanon-Iran
Syrian Opposition Reports Deputy Defense Minister Killed
Syrian opposition officials in London reported that Deputy Minister of Defense of Syria Assef Shawkat, husband of Bushra Assad was killed during an argument with his aide General Ali Mamlouk.
"Yer mustache!"
"Yer mother's mustache!"
"I show my shoes at youse!"
"Oh yeah? I fills youse with lead!!" [BLAM] [BLAM] [BLAMMITY BLAM]
"Eeek! I am undone!" [THUNK] "Rosebud!" [gasp] [rattle] [twitch]
According to the report, which has yet to be confirmed by official sources, Shawkat was secretly rushed to hospital in Damascus where he died of his wounds. Other sources claim he's in a coma.
General Assef Shawkat is the deputy Minister of Defense of Syria since September 2011. He is married to Bashar Assad's sister Bushra and is from the Sunni sect. He is a member of President Bashar al-Assad's inner circle. Since the appointment of General Dawoud Rajiha to head the Ministry of Defense, Shawkat is an important figure in the Ministry of Defense, though the army is under the de facto control of Maher al-Assad, the president's brother.


So did Assef decide to join the rebels, or was he playing a double game and got caught, or did Pencilneck just want to shorten the lines of communication?



This article starring:
Assef Shawkat
Bushra Assad
Dawoud Rajiha
Maher al-Assad
Posted by: Anonymoose || 12/11/2011 16:06 || Comments || Link || E-Mail|| [742 views] Top|| File under:
Gunmen kill Syrian soldiers in Homs
[Iran Press TV] Gunmen have killed a number of Syrian government forces during

festivities

in the western restive city of Homs as violence continues to plague the country.

Several soldiers were killed on Saturday when the

gunnies

attacked Syrian soldiers, local media reports said.

Gunmen reportedly set army tanks ablaze following the heavy

festivities

.

Reports also indicate that a lieutenant-colonel was also killed in similar outbreak of violence on Friday.

Other reports from Syria said 12 people were killed in separate incidents in the provinces of Idlib, Homs and Dara'a on Saturday.

Earlier in the week, Syria dispatched tanks to its border with Turkey following a confrontation with terrorist elements attempting to cross into the Syrian territory via Turkey.

Syrian media reports said that Turkish troops in military vehicles had assisted the

beturbanned goons

injured in Monday night

festivities

with Syrian border guards.

Syria has been experiencing a deadly unrest ever since mid-March, with demonstrations being held both against and in support of Assad's government.

The Western-backed opposition in Syria accuses security forces of a bloody crackdown on protests. But Damascus


...Capital of the last overtly fascist regime in the world...


has dismissed the accusation, arguing that the security forces have been given clear instructions not to harm civilians.

Damascus blames the violence on foreign-sponsored terrorist groups, with the Syrian state TV broadcasting reports showing seized weapons caches and confessions by

beturbanned goons

describing how they obtained arms from foreign sources.

Posted by: Fred || 12/11/2011 00:00 || Comments || Link || E-Mail|| [698 views] Top|| File under: Govt of Syria
Turkey sends troops to Syria border
[Iran Press TV] Turkish President Abdullah Gul has reportedly ordered the deployment of army forces on Turkey's border with Syria to prevent any act of violence along the border.

The troops, known as Blue Berets in the Turkish Army, are set to establish a security region to deal with possible confrontations along the border with Syria, Turkish newspaper Sabah reported.

The deployment came after Syria earlier this week sent tanks to its border with Turkey, saying they are to confront with terrorist elements attempting to cross into the Syrian territory via Turkey.

On Friday, Turkish Foreign Minister Ahmet Davutoglu said Ankara would not hesitate to insulate the region's security from the situation in Syria. Turkey shares a 560 mile border with Syria.

"Turkey has no desire to interfere in anyone's internal affairs. But if a risk to regional security arises, then we do not have the luxury of standing by and looking on," Davutoglu said.

Syria has been experiencing a deadly unrest ever since mid-March, with demonstrations being held both against and in support of
Hereditary President-for-Life Bashir Pencilneck al-Assad's


Despoiler of Deraa...


government.

Hundreds of people, including members of the security forces, have been killed in the turmoil.

Damascus


...Capital of the last remaining Baathist regime in the world...


blames "outlaws, saboteurs and armed terrorist groups" for the unrest, saying it is being orchestrated from abroad.

Confessions by Syrian rebels in which they admit to carrying out armed activities and killing people as well as security forces prove that recent developments in the country are to be seen as parts of an attempt to overthrow the current government and replace it with a US-backed regime.

Syrian opposition groups have also been interviewed by Israeli news outlets over the past months. The interviews clearly show the future Syria they envision, which will be developing relations with Tel Aviv.

This is while the Arab League


...an organization of Arabic-speaking states with 22 member countries and four observers. The League tries to achieve Arab consensus on issues, which usually leaves them doing nothing but a bit of grimacing and mustache cursing...


resolution adopted against Syria has increased the unity of Syrians. Figures show that over the past weeks, nearly 12 million people have demonstrated in support of Syrian President Assad.

Posted by: Fred || 12/11/2011 00:00 || Comments || Link || E-Mail|| [412 views] Top|| File under:
Who's in the News
46
[untagged]
3
Govt of Pakistan
2
TTP
2
Govt of Syria
1
al-Qaeda in North Africa
1
al-Qaeda in Iraq
1
Hamas
1
Hezbollah
1
Jundullah
1
Narcos
1
Taliban
1
Govt of Iran
Bookmark
E-Mail Me
The Classics
The O Club
Rantburg Store
The Bloids
The Never-ending Story
Thugburg
Gulf War I
The Way We Were
Bio
Merry-Go-Blog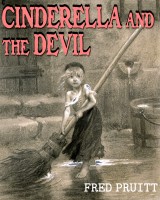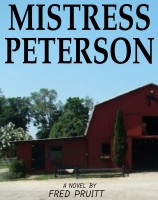 On Sale now!


A multi-volume chronology and reference guide set detailing three years of the Mexican Drug War between 2010 and 2012.

Rantburg.com and borderlandbeat.com correspondent and author Chris Covert presents his first non-fiction work detailing the drug and gang related violence in Mexico.

Chris gives us Mexican press dispatches of drug and gang war violence over three years, presented in a multi volume set intended to chronicle the death, violence and mayhem which has dominated Mexico for six years.
Click here for more information


Meet the Mods
In no particular order...


Steve White
Seafarious
Pappy
lotp
Scooter McGruder
john frum
tu3031
badanov
sherry
ryuge
GolfBravoUSMC
Bright Pebbles
trailing wife
Gloria
Fred
Besoeker
Glenmore
Frank G
3dc
Skidmark
Alaska Paul



Better than the average link...



Rantburg was assembled from recycled algorithms in the United States of America. No trees were destroyed in the production of this weblog. We did hurt some, though. Sorry.
3.228.10.64