-Lurid Crime Tales-
Half-Pound of Meth Found in Smuggler's Vagina at Border
[BREITBART] CBP officers assigned to the Paso Del Norte Port of Entry on Thursday encountered a woman approaching on foot from Mexico for entry into the U.S. Officers identified the woman as a 32-year-old U.S. citizen. Officers selected the woman for a secondary examination, according to information obtained from U.S. Customs and Border Protection officials.

During the secondary inspection, a CBP K-9 officer alerted to an odor it is trained to detect coming from the woman's body. A search of the woman led to the discovery of two bundles of drugs "partially concealed in her vaginal cavity," officials stated. Officers also found two additional bundles during a subsequent search.

Officers tested the drugs and determined it was methamphetamine, officials reported. The officers determined the bundles of methamphetamine weighed in excess of a half-pound.

The officers placed the woman under arrest and turned her over to ICE Homeland Security Investigations agents. She will likely face charges connected to the failed drug smuggling attempt.

During the past seven days, officers assigned to this port of entry and others in the El Paso Sector, which includes far West Texas and all of the New Mexico border, made 14 arrests for attempted drug smuggling. The arrests led to the seizures of 894 pounds of marijuana, 35.7 pounds of cocaine, and 51.2 pounds of methamphetamine.


Posted by: Fred || 12/08/2019 00:00 || Comments || Link || E-Mail|| [317 views] Top|| File under: Narcos
Africa Subsaharan
At least 10 killed in Kenya bus attack claimed by al-Shabab
[Aljazeera] Seven police officers among the dead after gunmen attacked a bus in northeast Kenya, local media reported.

The vehicle belonging to the Medina Bus Company was attacked on Friday on a lonely stretch of road in the Kotulo area as it travelled between the towns of Wajir and Mandera, close to the border with Somalia.

The Somalia-based al-Shabab armed group, which has also carried out a number of attacks in neighbouring Kenya, took responsibility for the assault, saying it had killed people that included "secret security agents and government employees".

Police said 10 people had been killed and that the attackers had specifically targeted non-Somalis after flagging down the bus. The area is mostly inhabited by ethnic Somali Kenyans.

Seven police officers were killed in the attack, local media reported. A security source gave the same figure to the AFP news agency.

Witnesses said the attackers had shot all the victims outside the bus at close range, but police and the government did not comment on those accounts.
Posted by: Besoeker || 12/08/2019 02:00 || Comments || Link || E-Mail|| [305 views] Top|| File under: al-Shabaab (AQ)
Home Front: WoT
Day 3: Hero Naval Academy grad shot 5 times at Naval Air Station relayed crucial information before succumbing to injuries, 10 Saudis held and more sought
[FOXNEWS] A young graduate of the U.S. Naval Academy, whose dream was to become a pilot, is being hailed a hero after he reportedly related crucial information about the identity of the Naval Air Station Pensacola shooter to first responders, despite having been shot several times, a family member revealed.
toxic masculinity

...yet another example of the liberal concept (the science is settled, so shut up!) that men are knuckle dragging bastards who spend all their time watching football, drinking beer, burping, farting, and thumping their women. This doesn't apply if the men are girls transitioning to boys, or boys transitioning to girls, or either transitioning to sheep...
Joshua Kaleb Watson, 23, was confirmed as one of the three victims who was killed Friday morning when Saudi national, Mohammed Saeed Alshamrani, opened fire on a flight training program for foreign military personnel, Adam Watson revealed in a Facebook post. In an interview to air Sunday with Fox News' Chris Wallace, Defense Secretary Mark Esper said all 3 victims were Americans. Two were members of the U.S. Navy, a

Pentagon brasshat

told Fox News.

"Today has been the worst day of my life. My youngest brother gave his life for his country in a senseless shooting," Watson's post read.

"After being shot multiple times he made it outside and told the first response team where the shooter was and those details were invaluable. He died a hero and we are beyond proud but there is a whole in our hearts that can never be filled."

Watson's father Benjamin told USA Today that his son was the officer on deck at the time of the shooting and sustained at least five gunshot wounds before being able to make it out to relay important information about the shooter before succumbing to his injuries.

"Heavily

maimed

, he made his way out to flag down first responders and gave an accurate description of the shooter," he told the outlet. "He died serving his country."

Watson, a rifle team captain, was reportedly sent to NAS two weeks before the shooting for flight training.

His family said his dream was to become a Navy pilot.
Officials investigating the deadly attack were working Saturday to determine whether it was motivated by terrorism, while President Donald Trump indicated he would review policies governing foreign military training in the United States.

The FBI identified the shooter in a statement Saturday night as Mohammed Alshamrani, 21. Investigators said he was a 2nd Lt. in the Royal Saudi Air Force and was a student naval flight officer of Naval Aviation Schools Command. A U.S. official on Friday said the FBI was examining social media posts and investigating whether he acted alone or was connected to any broader group. The official wasn't authorized to discuss the matter publicly and spoke to the AP on condition of anonymity.

Family members on Saturday identified two of the shooting victims, both of whom were hailed as heroes for trying to stop the shooter and flagging down first responders after being shot.

The shooter opened fire inside a classroom at Naval Air Station Pensacola on Friday, killing three people and wounding two sheriff's deputies, one in the arm and one in the knee, before one of the deputies killed him. Eight others were also hurt. Both deputies were expected to survive.

"The Sailors that lost their lives in the line of duty and showed exceptional heroism and bravery in the face of evil," Capt. Tim Kinsella, the commanding officer of Naval Air Station Pensacola, said in a statement. "When confronted, they didn't run from danger; they ran towards it and saved lives."

A second victim was identified as Airman Mohammed Sameh Haitham, 19, of St. Petersburg, Florida, who joined the Navy after graduating from high school last year, according to the Tampa Bay Times.

Haitham's mother, Evelyn Brady, herself a Navy veteran, said the commander of her son's school called her and told her Haitham had tried to stop the shooter.

The former track and field star had been assigned to flight crew training and was looking forward to graduating from the program later this month, Brady said.

"He said he was going to get his flight jacket for Christmas," she said. "Now that's not going to happen."

The Navy identified the third victim as Airman Apprentice Cameron Scott Walters, 21, of Richmond Hill, Georgia. All three were students at Naval Aviation Schools Command.

FBI hunt for missing Saudi servicemen as it's revealed Pensacola Naval base killer hosted dinner party to watch mass shooting videos and visited New York to see Rockefeller Christmas tree lights turned on just two days before


One wonders where Lt. Al-Shamrani got that gun for his sudden jihad — he can't possibly have bought it legally...
[Daily Mail, where America gets its news] An uncle of Alshamrani, Saad bin Hantim Alshamrani, told CNN from Saudi Arabia that his nephew was 21, and "likable and mannered towards his family and the community." He said his nephew "has his religion, his prayer, his honesty and commitments."

Posted by: Fred || 12/08/2019 00:00 || Comments || Link || E-Mail|| [575 views] Top|| File under: Moslem Colonists
India-Pakistan
Pak foils ISIS plot to target intelligence agency's offices
Hattip Dron66046. I wanted to give this its own article in order to get it into the searchable record.

[IndiaToday] Pakistain's security agencies have thwarted an attack on the offices of an intelligence agency in south Punjab
1.) Little Orphan Annie's bodyguard
2.) A province of Pakistain ruled by one of the Sharif brothers
3.) A province of India. It is majority (60 percent) Sikh and Hindoo (37 percent), which means it has relatively few Moslem riots....
and arrested two

faceless myrmidons

of Islamic State

...formerly ISIS or ISIL, depending on your preference. Before that they were al-Qaeda in Iraq, as shaped by Abu Musab Zarqawi. They're really very devout, committing every atrocity they can find in the Koran and inventing a few more. They fling Allah around with every other sentence, but to hear western pols talk they're not really Moslems....
(IS)

holy warrior

group, an official said on Thursday.

Pakistain's security agencies have thwarted an attack on the offices of an intelligence agency in south Punjab and arrested two

faceless myrmidons

of Islamic State (IS)

holy warrior

group, an official said on Thursday.

"The Counter-Terrorism Department of Punjab police received information that some

faceless myrmidons

are hiding near Alipur bypass Muzaffarghar, some 350 kms from Lahore, and they have planned to target the offices of an intelligence agency there," the CTD official said.

He said a team of CTD Multan
...Home of the Multan Sultans...
in collaboration with local police and the intelligence agency raided their hideout on Tuesday night.

"The raiding team surrounded the hideout of

faceless myrmidons

forcing them to surrender. The arrested

faceless myrmidons

have been identified as Akhtar Alam and Hussain Ahmad. They belong to

ISIS

(Islamic State)," he said.

Hand grenades, weapons and cash have been recovered from them. The suspects were shifted to an undisclosed location for further investigation.

Pakistain, which often denies the presence of

ISIS

(ISIS) in the country, has arrested scores of IS members mostly in Punjab during the last few years.

The trial of such suspects is held in anti-terrorism courts.

The authorities concerned usually do not officially share data with the media regarding the conviction of such suspects.

Posted by: trailing wife || 12/08/2019 00:00 || Comments || Link || E-Mail|| [168 views] Top|| File under: Islamic State
Iraq
Tensions flare as gunmen kill 17 protesters in Baghdad
[Dawn] Iraq's anti-regime protesters gathered in the capital and south on Saturday, grieving but defiant after 17 were killed in an attack demonstrators described as "slaughter".

The protest movement faced another worrying turn on Saturday after an armed drone targeted the home of Iraqi

holy man

Moqtada "Tater" Sadr, an attack his office said could lead to "civil war." The dramatic developments have threatened to derail the anti-government rallies rocking Iraq since October, the largest and deadliest grassroots movement in decades.


Whoa! What?


Late Friday, at least 17 people were killed and dozens

maimed

when unidentified

button men

attacked a large building where protesters had camped out for weeks, medics said.


To clarify, this took place in Baghdad. Sometimes reporters lose track of key details as they create their reports.

"Government forces were one kilometre away and didn't interfere," said a young volunteer medic who treated people overnight. Another medic who had treated

maimed

protesters near the building said she came back to her field clinic on Saturday morning to find all the donated medical equipment had been stolen.

The violence pushed the protest toll past 440 dead and to nearly 20,000

maimed

, according to a tally compiled from medics, police and a national rights commission.


One can assume the number is indicative rather than exact, in line with rgional traditions involving arithmetic.

Small clusters of protesters stood near the charred parking complex that was attacked, as larger crowds flocked to nearby Tahrir Square.

"They fired intensely, mercilessly on the protesters," one witness said. "They wouldn't let us evacuate the

maimed

. It was slaughter."

As night fell on Saturday, protesters feared the same scene would play out again. "The same type of men who came in last night are back and police are not stopping them," one worried demonstrator said.

Protesters had suspected their movement's legitimacy would be smeared or pushed towards chaos and were particularly wary of any partisan support.

After Friday's attack, large crowds headed to Tahrir in solidarity ‐ many of them apparently members of Saraya al-Salam (Peace Brigades), headed by Sadr.

The notoriously politically versatile

holy man

was one of the main sponsors of the current government but then backed the protests.

He sent his followers into the streets after Friday's attack "to protect protesters," a Saraya said.

But just a few hours later, Sadr's home in the shrine city of Najaf was hit by an apparent mortar round dropped by a drone, sources from his party said.

"Only the external wall was damaged," one of them said, adding that Sadr was currently in Iran.

Dozens of his supporters flocked to his home on Saturday to show support, waving Iraqi flags and the

holy man

's picture while chanting, "We are all your soldiers!" "This is a clear attack that could kindle a war ‐ maybe a civil war ‐ in Iraq. Self-restraint is essential," Sadr's

front man

Salah al-Obeidi said.

Lawmakers from Sadr's Saeroon, which make up the largest bloc in parliament, called for an emergency session over Friday's violence.
Further south in Nasiriyah, the usual rallies swelled with crowds upset over the previous night's developments in Baghdad, an AFP correspondent said.

"We are coming in solidarity with Baghdad," one said.

Security forces were also deployed in Nasiriyah, where protests have continued despite an attempted crackdown last week that left more than two dozen dead.

In Diwaniyah, another protest hotspot, thousands turned out early on Saturday but security forces, too, spread across the streets in larger numbers.

Posted by: trailing wife || 12/08/2019 00:11 || Comments || Link || E-Mail|| [243 views] Top|| File under: Govt of Iraq
Death toll in attack on protesters in Baghdad rises to 25
[IsraelTimes] Iran-backed Iraqi militias are suspected to be behind Friday's assault on demonstrators in capital

Iraqi officials said Saturday the casualty toll had risen to 25 dead and 130

maimed

after a bloody night of attacks targeting anti-government demonstrators in the capital. The

button men

who

gave the demonstrators a whiff of grapeshot

from a number of vehicles are suspected to be linked to Iranian-backed militias in Iraq, according to a report in the Saudi news network al-Arabiya cited by the Hebrew-language press.

The report came hours after the United States announced sanctions on three Iranian-linked Iraqi militia leaders for allegedly assisting the crackdown on demonstrations that have swept the country in recent months.
Continued on Page 49
Posted by: trailing wife || 12/08/2019 00:00 || Comments || Link || E-Mail|| [164 views] Top|| File under: Govt of Iran Proxies
Heavy weapons deployed by KRG to areas attacked by ISIS
[Rudaw] Following a series of Islamic State

...formerly ISIS or ISIL, depending on your preference. Before that they were al-Qaeda in Iraq, as shaped by Abu Musab Zarqawi. They're really very devout, committing every atrocity they can find in the Koran and inventing a few more. They fling Allah around with every other sentence, but to hear western pols talk they're not really Moslems....
(ISIS) attacks in areas disputed by Erbil and Baghdad, Kurdistan Region's Ministry of Peshmerga affairs deployed several armored vehicles to bolster Kurdish forces combating ISIS.

Kurdistan Region President Nechirvan Barzani sent Sheikh Jaafar Sheikh Mustafa, his deputy for military affairs, to visit Peshmerga forces on the Garmaser front, which includes the Garmiyan and Khanaqin areas near the Iranian border.
Continued on Page 49
Posted by: trailing wife || 12/08/2019 00:00 || Comments || Link || E-Mail|| [270 views] Top|| File under: Islamic State
Israel-Palestine-Jordan
Israeli aircraft bomb Hamas positions in Gaza after rocket attack
[IsraelTimes] IDF confirms retaliatory airstrikes hours after Iron Dome downs three missiles; Palestinians say at least two injured

Israeli planes and helicopters carried out strikes inside the Gazoo
...Hellhole adjunct to Israel and Egypt's Sinai Peninsula, inhabited by Gazooks. The place was acquired in the wake of the 1967 War and then presented to Paleostinian control in 2006 by Ariel Sharon, who had entered his dotage. It is currently ruled with an iron fist by Hamaswith about the living conditions you'd expect. It periodically attacks the Hated Zionist Entity whenever Iran needs a ruckus created or the hard boyz get bored, getting thumped by the IDF in return. The ruling turbans then wave the bloody shirt and holler loudly about oppression and disproportionate response...
Strip early Sunday, hours after three rockets were shot from the Paleostinian enclave, authorities said.

At least three rounds of Arclight airstrike

...KABOOM!...
s were reported in the northern Gaza Strip, according to the

Hamas, a contraction of the Arabic words for "frothing at the mouth",

-linked Shehab news agency and other Paleostinian news outlets.

The IDF confirmed that it struck "several terror targets, including a Hamas terror camp made up of: warehouses, offices and watch posts."

It said it also hit a Hamas naval installation.

Positions belonging to Hamas's armed Izz ad-Din al-Qassam Brigades near Jabaliya and Gaza City were targeted, according to Shehab.

Two people were reportedly injured in the strikes, Paleostinians reported.

The strikes came hours after Israel's Iron Dome missile defense system intercepted three rockets fired from the Gaza Strip at southern Israel, according to the IDF. There were no reports of injuries or damage caused by the rockets or shrapnel from the interceptions.

No Paleostinian group

grabbed credit

for the rocket fire, but Israel generally holds Hamas, the enclave's de facto ruler, responsible for all attacks emanating from the Strip.

Earlier Saturday, Israeli fighter jets were sent to fly over the Gaza Strip after suspicious activity was detected in the Paleostinian enclave. It was not clear what the suspicious activity was.

Also Saturday, the military said Israeli troops arrested two suspects who crossed the border fence in southern Gaza into Israel. The two were unarmed and taken in for questioning, the Israel Defense Forces said.
Posted by: trailing wife || 12/08/2019 00:00 || Comments || Link || E-Mail|| [146 views] Top|| File under: Hamas
Israel Says Found New Hizbullah Tunnel on Border
[AnNahar] The Israeli army said it found a new cross-border tunnel dug by
Hizbullah
...Party of God, a Leb militia inspired, founded, funded and directed by Iran. Hizbullah refers to itself as The Resistance and purports to defend Leb against Israel, with whom it has started and lost one disastrous war to date, though it did claim victory...
on the Lebanese-Israeli border, noting that the party had "strengthened its presence along the border area a year after discovering a network of its tunnels," media reports said on Saturday.

Israeli official Roy Levy, the Northern Border Brigade commander, was quoted as saying that "the tunnel goes as deep as 18 meters and approximately one kilometer long."

Levy said the tunnel inside has "electricity, rooms and water," noting its depth is equivalent to the length of a building consisting of 20 floors."


A good deal of Hizb'allah effort and expense has gone into digging the thing, now all wasted. And at a time of tightened budgets, too.
Posted by: trailing wife || 12/08/2019 00:00 || Comments || Link || E-Mail|| [135 views] Top|| File under: Hezbollah
Israel planned to terminate other officials in the Islamic Jihad
[Jpost] Less than a month after the death of Islamic Jihad


...created after many members of the Egyptian Moslem Brotherhood decided the organization was becoming too moderate. Operations were conducted out of Egypt until 1981 when the group was exiled after the assassination of President Anwar Sadat. They worked out of Gaza until they were exiled to Lebanon in 1987, where they clove tightly to Hezbollah. In 1989 they moved to Damascus, where they remain a subsidiary of Hezbollah...


official Baha Abu al-Ata Egyptian officials claimed on Saturday in The New Arab paper that "Israel assassinated him despite its previous promises to avoid killing him."

They stated the

liquidation

brought about deterioration and a threat from the Egyptian government to no longer mediate between Israel and the various Paleostinian factions, which initially prevented the further

liquidation

s of Islamic Jihad officials.
Continued on Page 49
Posted by: trailing wife || 12/08/2019 00:00 || Comments || Link || E-Mail|| [237 views] Top|| File under: Islamic Jihad (Palestian)
Syria-Lebanon-Iran
At least 5 Iran-backed militia members killed on Iraqi border
Five Iranian militia members were killed after unidentified aircraft attacked Iranian warehouses in Al-Bukamal in the Deir Ezzor area of eastern Syria near the Iraqi border on Saturday night, according to Syrian media. This is the second attack in the Al Bukamal area in the past four days.

The attack targeted three weapons depots belonging to the Iranian Revolutionary Guards Corps (IRGC) in the area, according to the Step news agency. Large explosions were reported in the area and some Iranian militias escaped the area after the attack in fear of additional attacks.
Posted by: g(r)omgoru || 12/08/2019 17:02 || Comments || Link || E-Mail|| [275 views] Top|| File under:
America's Missile That Uses Sword Blades Instead Of Explosives Has Struck Again In Syria
[The Drive] It appears that the AGM-114R9X, a secret low collateral damage derivative of the AGM-114 Hellfire missile, has been employed against occupants of another vehicle in northwestern Syria. This is the second time this week. Previously, we knew of only one other instance in which the unique missile had been used, back in 2017 when an Al Qaeda kingpin was similarly targeted and killed in western Syria. The War Zone was the first to posit that an exotic new low-collateral damage weapon was being used after images from that strike surfaced.

There are no confirmed reports as to who was targeted in this latest strike, which occurred near the town of Afrin in Aleppo Governorate, although there are some unconfirmed claims. Supposedly, three people were killed in the vehicle when the bladed weapon smashed through the roof of the vehicle. The post-strike video below is very gruesome. You have been warned: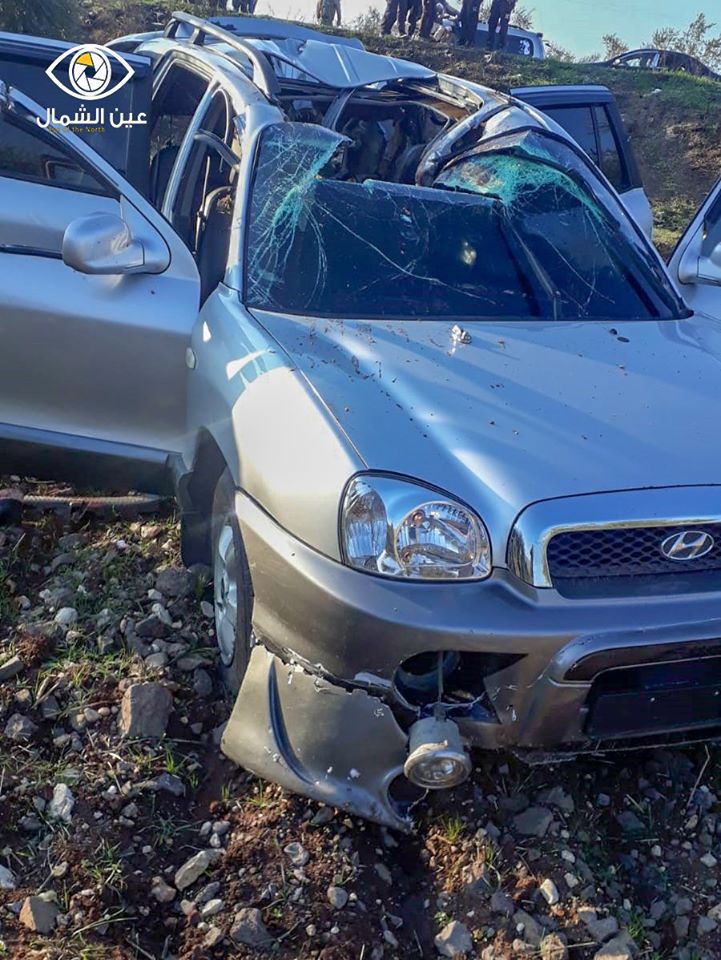 Posted by: Frank G || 12/08/2019 08:59 || Comments || Link || E-Mail|| [574 views] Top|| File under:
Russian Air Force launches large-scale attack in Idlib
[AlMasdar] The Russian Air Force launched a massive attack over the Idlib Governorate on Saturday, as their warplanes targeted several areas under the control of Hay'at Tahrir al-Sham, formerly al-Nusra, before that it was called something else


...al-Qaeda's Syrian affiliate, from which sprang the Islamic State...


(HTS) and the Ottoman Turkish-backed National Liberation Front
...the Turkic paramilitaries intended to replace with their native jihadi ferocity all the highly trained Turkish soldiers Sultan Erdogan I the much beloved has jailed in the last few years for not worshipping the ground he walks upon. The Uighurs and so forth who did not join Al Nusra or ISIS seem to have ended up here...
(NLF).

According to reports from Idlib, the Russian Air Force primarily concentrated their strikes on the southern and southwestern countrysides of the governorate, with several attacks reported on the town of al-Barah, Hass, and Ahsim.

The Russian Air Force attack on al-Barah was reportedly the most intense, with over ten Arclight airstrike

...KABOOM!...
s hitting the town on Saturday.

A couple airstrikes were also reported over the Jabal al-Zawiya region, which is where several Syrian Arab Army (SAA) troops are currently deployed at in southwestern Idlib.

Following these airstrikes, the Syrian Observatory for Human Rights (SOHR) accused the Russian Air Force of killing four people in al-Barah.

Saturday's attack by the Russian Air Force came just a day after their aircraft were grounded due to poor weather.
Posted by: trailing wife || 12/08/2019 01:30 || Comments || Link || E-Mail|| [241 views] Top|| File under: al-Nusra
Russian Air Force hammers jihadist stronghold as Syrian troops prepare to storm town
[AlMasdar] The Russian Air Force has been hammering the jihadist stronghold of Kabani in northeastern Latakia, launching several strikes over this key town in the past 48 hours.

According to a military report from the Latakia countryside, the Russian Air Force's attack choppers repeatedly struck the jihadist positions in and around Kabani, causing several explosions that could be heard through the northeastern region of the governorate.

These Arclight airstrike

...KABOOM!...
s by the Russian Air Force came at the same time that the Syrian Arab Army (SAA) began mobilizing their troops for a new attack on this jihadist stronghold in the Latakia Governorate.

While the Syrian Army has not begun storming Kabani, they have carried out their preliminary shelling on the jihadist defenses around the Zuwayqat Mountains that are located south of the town.

Over the past few months, the Syrian Arab Army has repeatedly attempted to capture Kabani from the jihadist rebels; however, all of their attacks have been repelled or reversed shortly after the military launches their assault.

Kabani is a strategic mountaintop town that overlooks the northern region of the al-Ghaab Plain and some parts of the Jisr al-Shughour District in the Idlib Governorate.
Posted by: trailing wife || 12/08/2019 01:30 || Comments || Link || E-Mail|| [221 views] Top|| File under: al-Nusra
Jihadist rebels retake lost territory in southeast Idlib
[AlMasdar] The jihadist rebels have reversed the Syrian Arab Army's (SAA) advance in the southeastern countryside of the Idlib Governorate after the latter captured the air defense base near the town of Tal al-Khazanah.

With the jihadist recapture of the air defense base, the front-lines in southeastern Idlib have returned to the previous lines at the start of the week.


Golly. And this is the army Turkey cannot defeat?

At the same time, the Syrian Army continues to heavily target the southern region of the Idlib Governorate with artillery and missiles, with most of strikes hitting the area between Kafr Nabl and Ma'arat al-Nu'man.

Lastly, Russian aircraft are also participating in the attack; however, they were briefly grounded on Thursday due to poor weather.
Posted by: trailing wife || 12/08/2019 01:27 || Comments || Link || E-Mail|| [183 views] Top|| File under: al-Nusra
Syrian Army takes control of new points in SDF-controlled northeast Syria
[AlMasdar] The Syrian Arab Army has taken control of new points along the strategic Hasakah-Aleppo Highway as part of their agreement with the Syrian Democratic Forces (SDF).

According to the Syrian Arab News Agency (SANA), the army units on Friday expanded their deployment in the al-Hasakah Governorate, fortifying new points west of the Tal Tamr District.

SANA's

news hound

in Hasakah said army units expanded their deployment in governorate's northwestern country, taking control of new points around the Leylan crossroads west of Tal Tamr.

This latest deployment came at the same time the Ottoman Turkish-backed

snuffies

began to re-target the Syrian Army's positions near Tal Tamr.
Posted by: trailing wife || 12/08/2019 01:27 || Comments || Link || E-Mail|| [219 views] Top|| File under: Govt of Syria
Who's in the News
25
[untagged]
5
Islamic State
4
Commies
3
al-Nusra
2
Govt of Iran Proxies
2
Moslem Colonists
2
Govt of Iran
1
Hezbollah
1
Islamic Jihad (Palestian)
1
Muslim Brotherhood
1
Narcos
1
Palestinian Authority
1
Sublime Porte
1
al-Shabaab (AQ)
1
Govt of Iraq
1
Govt of Pakistain Proxies
1
Govt of Sudan
1
Govt of Syria
1
Hamas
Bookmark
E-Mail Me
The Classics
The O Club
Rantburg Store
The Bloids
The Never-ending Story
Thugburg
Gulf War I
The Way We Were
Bio
Merry-Go-Blog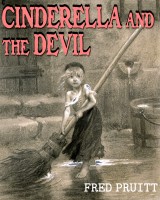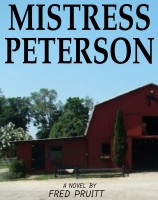 On Sale now!


A multi-volume chronology and reference guide set detailing three years of the Mexican Drug War between 2010 and 2012.

Rantburg.com and borderlandbeat.com correspondent and author Chris Covert presents his first non-fiction work detailing the drug and gang related violence in Mexico.

Chris gives us Mexican press dispatches of drug and gang war violence over three years, presented in a multi volume set intended to chronicle the death, violence and mayhem which has dominated Mexico for six years.
Click here for more information


Meet the Mods
In no particular order...


Steve White
Seafarious
Pappy
lotp
Scooter McGruder
john frum
tu3031
badanov
sherry
ryuge
GolfBravoUSMC
Bright Pebbles
trailing wife
Gloria
Fred
Besoeker
Glenmore
Frank G
3dc
Skidmark
Alaska Paul



Better than the average link...



Rantburg was assembled from recycled algorithms in the United States of America. No trees were destroyed in the production of this weblog. We did hurt some, though. Sorry.
3.237.234.213