Afghanistan
Coalition, Afghan troops thwart Taliban ambush
(KUNA) -- The US-led coalition troops said their soldiers, along with members of the Afghan National Security Forces (ANSF), foiled a Taliban ambush in western Afghanistan.

According to a statement released by the US' main Bagram base here on Friday, the coalition and Afghan troops repulsed the Taliban attack in Kareze Sadeqen districts of Farah province, bordering the lawless Helmand province in the troubled southern zone. The statement said the ambush was made on Thursday. "The combined force was conducting a reconnaissance mission for a weapons cache when two squad-size elements of insurgents ambushed them with small-arms, rocket and indirect fire, " said the military statement.

The combined forces returned fire and "overwhelmed the insurgents with superior firepower, despite the arrival of enemy reinforcements," added the statement which did not mention if the attackers suffered any casualties. The statement said air force was also used against the militants. Located in the comparatively calm western zone, Farah province has been scene to attacks on government and foreign troops over the previous few months.

About a month back, the militants had seized Gulistan district of the province from police and had burned the district headquarters. Later, the Taliban relinquished control of the district after a joint operation by the police, Afghan military and the foreign troops.
Posted by: Fred || 12/08/2007 09:09 || Comments || Link || E-Mail|| [336061 views] Top|| File under: Taliban
Europe
Turkish Hizbullah Leader Captured in Germany
Turkish daily Sabah is reporting that Isa Altsoy, a key leader of the Turkish Hizbullah terrorist organization was captured in Germany as he was crossing the border into Switzerland. According to ANKA news agency, Turkish Directorate of Security, through Interpol, has requested information from Germany, where Altsoy is being questioned. Altsoy is on Turkey's most-wanted list since 2001 for belonging to a terrorist organization and taking part in terrorist activities.

Turkey's biggest daily Hurriyet also reports that Turkey is seeking the extradition of a Turkish Hizbullah leader captured in Germany, but wrote that the name of the captured Hizbullah operative is Kemal Kizar.


Posted by: Chimble Elmeresing8718 || 12/08/2007 07:30 || Comments || Link || E-Mail|| [336062 views] Top|| File under:
French police hold suspect in parcel bomb case
French police have detained a suspect in connection with the parcel bomb that exploded in a Paris office on Thursday killing a legal secretary and injuring five other people, a police source said on Friday. The man, thought to be in his mid-forties, is an architect who had in the past harassed one of the lawyers in the office that was targeted by the bomb, the source said. A search was being carried out on the suspect's home. The source said police were also still looking for a woman who delivered the parcel to the building. The building houses a law firm partly owned by French President Nicolas Sarkozy but Paris public prosecutor Jean-Claude Marin said on Thursday the explosion was not linked to Sarkozy.
Posted by: Fred || 12/08/2007 00:00 || Comments || Link || E-Mail|| [336062 views] Top|| File under:
India-Pakistan
Terrorist killed, 30 arrested in Dera Bugti
A miscreant was killed and 30 others were arrested from village Goth Hajwani in Sui located near the Jaffarabad and Dera Bugti districts during a security forces search operation on Friday. According to local police, security forces accompanied by police conducted a search operation in the area during which the terrorists opened fire on them. In retaliation, security forces killed one terrorist while 30 others were arrested. They are in the forces' custody.

Also on Friday, a man was slightly injured in an explosion here in a sweet shop on Jinnah Road. According to police, an unidentified miscreant hurled a hand grenade into the shop slightly injuring a passerby Mohammad Nadeem. He was rushed to a nearby hospital. Police have registered a case and begun investigation.
Posted by: Fred || 12/08/2007 00:00 || Comments || Link || E-Mail|| [336063 views] Top|| File under:
Defence committees to be formed in Swat
The government will set up "defence committees" in every Swat village to eliminate militancy and bring lasting peace to the area, a government spokesman said on Friday. The idea to establish these committees came a day after security forces took over the headquarters of firebrand Maulana Fazlullah in Imam Dheri.

'Locals to run committees': "Locals will run these committees, which are being formed to block the revival of militancy," said the spokesman at a media briefing. He said the security forces would take instant actions against militants on the information provided by these committees. He said the security forces had guarded the areas from Kanju and Mingora to Matta and Khwazakhela during curfew hours to stop the militants from carrying out subversive activities.

The spokesman said the government would soon announce a relief package to provide food, blankets and other basic amenities to the affected people of Swat. He said the area elders would distribute these relief goods among the people.

No daytime curfew: The curfew would not be clamped in Swat during daytime from today (Saturday), the spokesman said. He said the provincial government would give a reward of Rs 100,000 to Rs 200,000 to a person who gave information about a local or foreign militant, adding that the reward would be given after the arrest of a militant. The name of the informer will not be disclosed, he added.

More than 200 militants had been killed and some arrested in the area since November 24 when the military took the lead after police and paramilitary forces could not guard the district against the onslaught of militants.The spokesman said the security forces continued artillery fire on Thursday night at suspected hideouts of militants in Swat, but gave no details.

Demolishing: Locals on Friday started demolishing houses of militants after troops took over Matta and Khwazakhela, as the district administration also became functional, Online reported. Some locals told the media that police, with the help of Frontier Corps, had started establishing checkposts in the area.
Posted by: Fred || 12/08/2007 00:00 || Comments || Link || E-Mail|| [336062 views] Top|| File under: TNSM
Iraq
12 AQ Killed
Coalition forces killed 12 terrorists and detained 13 suspects during operations Saturday to disrupt al-Qaeda networks in central and northern Iraq.

During an operation south of Yusufiyah, Coalition forces targeted a suspected associate of an al-Qaeda leader involved in the network operating south of Bagdad. The network is believed to be involved in planning an attack against Coalition forces operating in the region. As Coalition forces approached the area, they observed several armed men emerge from the target building, maneuvering into military style positions into a nearby palm grove. Perceiving hostile intent, Coalition forces engaged.

As the ground force began to clear the area, they saw additional movement from the armed men, to include one that attempted to maneuver away and evade capture. Coalition forces called for supporting aircraft to engage the perceived hostile threat. During the engagements, a total of ten terrorists were killed. Once the area was secure, the ground force discovered numerous machine guns, rocket propelled grenades, and several sandbags full of homemade explosive material, which were safely destroyed on site. Additionally, two suspected terrorists were detained during the course of operations.

North of Jalula, Coalition forces targeted an al-Qaeda in Iraq member believed to be involved in the terrorist network operating in the Diyala River Valley. The targeted individual is reportedly associated with senior terrorist members and involved in attacks against Coalition and Iraqi security forces.

During the operation, as Coalition forces approached the target, several men emerged and ran into a nearby palm grove. The ground force located one of the individuals and called for him to stop his movement, but he did not comply. Perceiving hostile intent, Coalition forces engaged, killing him. Upon clearing the target area, the ground forces discovered a small cache of ammunition.

Farther north in Mosul, Coalition forces conducted an operation targeting an alleged al-Qaeda in Iraq leader tied to a network of senior leaders in the region. Reports indicate the targeted individual has a history of involvement in terrorist activities and has held positions in numerous al-Qaeda networks operating in the city.

As the ground force entered one of the buildings in the target area, an individual was injured as he attempted to flee the building. He was treated on site, but died before being transported to a medical facility. Additionally, three suspected terrorists were detained on site without incident.

During another operation, Coalition forces detained eight suspected terrorists in Samarra while targeting a senior foreign terrorist facilitator with ties to al-Qaeda in Iraq senior leaders.
Posted by: Chuck Simmins || 12/08/2007 15:24 || Comments || Link || E-Mail|| [336071 views] Top|| File under: al-Qaeda in Iraq
Blast in Baqouba leaves 10 dead - security source
(KUNA) -- Ten were killed, including seven soldiers, in Baqouba after a booby-trapped car exploded in the northern Iraqi city, said a security source Friday, adding that 12 were injured in the attack.

A medical source, preferred to be anonymous, indicated that medics were still trying to recover bodies and the injured from the site of the blast. Major Ibrahim Hassan, Baqouba police officer, confirmed the information regarding the seven Iraqi soldiers, saying that three victims were members of the Popular Committees.

Earlier in Baghdad, a woman with explosives strapped to her body blew herself up in the center of a town northeast of the Iraqi capital on Friday killing at least 25 people and wounding 30 others. Security officials indicated that the suicide bomber was a member of the former Ba'ath party, affirming that they had evidence supporting this announcement.
Posted by: Fred || 12/08/2007 09:07 || Comments || Link || E-Mail|| [336063 views] Top|| File under: Iraqi Insurgency
Suicide bomb attack kills seven policemen north of Iraqi capital
(KUNA) -- A suicide attack killed seven policemen and wounded 37 others in the town of Biji north of Baghdad on Saturday, security officials said. They said the attack, carried out by a lone driver of a car packed with explosives, occurred in the heart of the town, 200 kilometers north of the capital. The fiery blast damaged or set afire scores of cars parked nearby. The attack is the third of its kind witnessed in Iraq within the past 24 hours.
Posted by: Fred || 12/08/2007 09:05 || Comments || Link || E-Mail|| [336063 views] Top|| File under: al-Qaeda in Iraq
Iraqi forces swoop in hunt for Saddam deputy
Iraqi police raided a village near the hometown of Saddam Hussein in the hunt for his deputy Izzat Ibrahim al-Duri, the most wanted former regime official still on the run, an official said on Saturday.

Abdullah Hussein Jbara, deputy governor of Salaheddin province of which Tikrit is the capital, said that forces along with members from the local anti-Qaeda front, raided the village of Al-Sada al-Nuaim on Friday after a tip that Duri was holed up there. "The force did not find Duri but did find documents confirming his link with armed groups in northern provinces," Jbara said.

The documents included recent letters written by insurgent leaders to Duri and included information on various factions and their operations, he added. One document detailed a planned attack on Mosul's Badush prison that took place in March.
Posted by: ryuge || 12/08/2007 06:54 || Comments || Link || E-Mail|| [336065 views] Top|| File under: Iraqi Baath Party
Woman suicide attacker, car bomb kill 26 in Iraq
BAGHDAD - A woman wearing a vest packed with explosives killed 16 people and a suicide car bomb killed 10 in Iraq on Friday, in attacks aimed at units helping US forces fight Al Qaeda.

Police said 27 people were wounded in the first attack, when the female suicide bomber struck at former Sunni Arab insurgents who have switched sides to join US-backed security forces battling Al Qaeda. The car bomb killed seven Iraqi troops and three members of a local neighbourhood patrol. Eight people were hurt.

Both strikes took place in religiously and ethnically mixed Diyala, Iraq's most violent province, where US forces say Al Qaeda gunmen are regrouping after being pushed from other areas.

Police said the female bomber targeted a building used by members of the 1920 Revolutionary Brigades in the town of Muqdadiya, 90 km (55 miles) northeast of Baghdad. Witnesses said a woman walked up to the building, in a street full of shops, and began asking questions. She detonated the vest she was wearing when people out shopping before Friday prayers began gathering around her. "We saw several bodies. It is Friday and the area was crowded," Ammar Fadhel, a 35-year-old labourer, told Reuters.

The US military put the death toll at 12, with 18 wounded. All were civilians, it said in an email to Reuters. Police put the toll at 16 and said women and children were among the casualties.

In the second attack, a suicide car bomber struck a checkpoint in the village of Dali Abbas which, like Muqdadiya, is just north of Diyala's provincial capital Baquba.
Posted by: Steve White || 12/08/2007 00:00 || Comments || Link || E-Mail|| [336061 views] Top|| File under: Iraqi Insurgency
Iraq oil pipeline sabotaged
KIRKUK, Iraq - A crude pipeline in oil-rich northern Iraq was set ablaze early Friday after being bombed by militants, oil ministry spokesman Assem Jihad said. Repairs at the site, near Al-Fatah, 120 kilometres (75 miles) west of the oil city of Kirkuk, were expected to be completed within a day and crude exports would not be affected, he said.

"A bomb explosion as a result of terrorist action resulted in fire in the pipeline at Al-Fatah," Jihad said, adding that the crude was being pumped from Kirkuk to a refinery elsewhere in Salaheddin province. "This sabotage action will be fixed within a day and will not affect oil exports," he said.

US military spokesman Major Winfield Danielson confirmed the fire. "Repair and fire crews are at the site. Despite the fire, crude from Kirkuk can still be exported through alternate means until repairs are completed. The cause is under investigation."
Posted by: Steve White || 12/08/2007 00:00 || Comments || Link || E-Mail|| [336065 views] Top|| File under: Iraqi Insurgency
Southeast Asia
Indonesian police mistakenly fire on Australian anti-terror chief in ambush mix up
Undercover officers opened fire on a bulletproof vehicle carrying the Australian head of an anti-terrorism school in Indonesia after mistaking him for a drug trafficker, police said Friday. Lester Cross, director of the Jakarta Center for Law Enforcement Cooperation, was unharmed when shots hit a window and a tire on Sunday in the city of Semarang, about 250 kilometers east of the capital, Jakarta.

The school, which is jointly run by Indonesia and Australia, was set up in July 2004 to help police from across Asia fight terrorist networks. It also serves as an information clearinghouse and provides regional governments with anti-terrorism experts.

Four police officers, acting on a tip from an arrested drug dealer, had been lying in wait for a vehicle believed to be carrying narcotics, Central Java police chief Maj. Gen. Doddy Sumantyawan said. Police initially said they believed the attackers were robbers or terrorists. It was a big mistake by our members, who were not aware Cross was inside the car," Sumantyawan told reporters. "I met Cross to apologize and he fully understands that it was an accident."
Posted by: Fred || 12/08/2007 09:00 || Comments || Link || E-Mail|| [336082 views] Top|| File under:
Sri Lanka
Five rebels killed in Sri Lanka
A series of battles between Sri Lankan troops and separatist rebels in the volatile north killed five of the rebels, the military said Friday. The battles in the Vavuniya and Mannar districts brought the number of Tamil Tiger rebels killed Thursday to 15, according to military figures. Two soldiers also were missing from the fighting in recent days, the military said. Rebel spokesman Rasiah Ilanthirayan did not return calls seeking comment.
Posted by: Fred || 12/08/2007 00:00 || Comments || Link || E-Mail|| [336062 views] Top|| File under:
Who's in the News
32
[untagged]
7
Iraqi Insurgency
3
al-Qaeda in Iraq
3
Global Jihad
3
Govt of Pakistan
3
al-Qaeda
2
Govt of Sudan
2
Govt of Iran
2
Taliban
2
Hezbollah
1
TNSM
1
Hamas
1
Iraqi Baath Party
1
Jamaat-e-Islami
1
Mahdi Army
Bookmark
E-Mail Me
The Classics
The O Club
Rantburg Store
The Bloids
The Never-ending Story
Thugburg
Gulf War I
The Way We Were
Bio
Merry-Go-Blog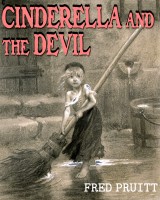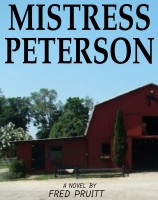 On Sale now!


A multi-volume chronology and reference guide set detailing three years of the Mexican Drug War between 2010 and 2012.

Rantburg.com and borderlandbeat.com correspondent and author Chris Covert presents his first non-fiction work detailing the drug and gang related violence in Mexico.

Chris gives us Mexican press dispatches of drug and gang war violence over three years, presented in a multi volume set intended to chronicle the death, violence and mayhem which has dominated Mexico for six years.
Click here for more information


Meet the Mods
In no particular order...


Steve White
Seafarious
tu3031
badanov
sherry
ryuge
GolfBravoUSMC
Bright Pebbles
trailing wife
Gloria
Fred
Besoeker
Glenmore
Frank G
3dc
Skidmark



Better than the average link...



Rantburg was assembled from recycled algorithms in the United States of America. No trees were destroyed in the production of this weblog. We did hurt some, though. Sorry.
3.235.188.113

Help keep the Burg running! Paypal: