-Short Attention Span Theater-
Muslim bombs Arizona Social Security office with IED, media blackout ensues
This may be old news. The story at the link is updated.



The typically quiet town of Casa Grande, Arizona was rocked by an explosion at the local Social Security Administration office early Friday morning by what appears to an improvised explosive device (IED). No one was hurt in the explosion, which occurred shortly before the office was scheduled to open. The explosion was reportedly heard and felt all over the area.

While the little town of Casa Grande and the nearby Phoenix area is talking about the incident, virtually no one else is. In fact, the only reason I was following the story is because I'm presently in the area and saw the initial reports on the explosion and continued to look into it .

Within 90 minutes of the explosion police had a suspect in custody. But you wouldn't know it


Nothing to see here, be on your way...


from reading the establishment media reports this past weekend. One reason might be the suspect is 47 year-old Abdullatif Aldosary of Coolidge, AZ, an Iraqi refugee.

Reading the update: The local FBI mouthpiece sez the boom-boy will not be charged with terrorism.
The one thing you can count on is that the FBI will always rush to declare that any attack is 'not terrorism' :(
Posted by: abu do you love || 12/07/2012 20:21 || Comments || Link || E-Mail|| [10795 views] Top|| File under:
Afghanistan
Afghan spy chief wounded in Taliban assassination attempt
[Dawn] Afghanistan's head of intelligence was

maimed

in an

liquidation

attempt claimed by the Taliban on Thursday just months after he took office as Kabul seeks to navigate the impending departure of NATO


...the North Atlantic Treaty Organization. A collection of multinational and multilingual and multicultural armed forces, all of differing capabilities, working toward a common goal by pulling in different directions...


combat troops.

Asadullah Khalid, who heads the National Directorate of Security (NDS), was injured in an attack by a visitor in a spy agency guesthouse in the upscale Kabul district of Taimani, security sources told AFP.

Khalid was rushed into surgery but his life was not in danger, presidency

front man

Aimal Faizi told AFP.

President Hamid Maybe I'll join the Taliban Karzai
... A former Baltimore restaurateur, now 12th and current President of Afghanistan, displacing the legitimate president Rabbani in December 2004. He was installed as the dominant political figure after the removal of the Taliban regime in late 2001 in a vain attempt to put a Pashtun face on the successor state to the Taliban. After the 2004 presidential election, he was declared president regardless of what the actual vote count was. He won a second, even more dubious, five-year-term after the 2009 presidential election. His grip on reality has been slipping steadily since around 2007, probably from heavy drug use...
visited the hospital where surgeons "assured the president that he is stable and his injury is not life threatening", the

front man

said.

There were earlier conflicting reports on Khalid's condition, with some officials saying he was seriously

maimed

in the stomach and the head. The Taliban claimed he was in a coma after one of its fighters carried out a

suicide kaboom

.

Afghan officials were also tight-lipped on the nature of the attack. Police said Khalid was

maimed

by a grenade. Afghan security sources said the visitor, who had been searched before being allowed into the guesthouse, was killed in the

kaboom

.

There were also unconfirmed reports from senior Afghan government officials that it had been a suicide attack.

Karzai strongly condemned the "cowardly" attack by terrorists, his

front man

said.

The Taliban claimed that one of its

jacket wallah

s targeted Khalid.

"As a result of a suicide attack carried out by hero mujahedeen Hafiz Mohammad inside a guest house, a large number of intelligence officials

were maimed

," Taliban

front man

Zabihullah Mujahid said in an email to AFP.

"Intelligence chief Asadullah Khalid was the primary target and according to our information is in a coma," he added.

The NDS plays a crucial role in the fight against the Taliban, who have been waging an insurgency since being ousted from power by the 2001 US-led invasion for harbouring al Qaeda leader the late Osama bin Laden


... he's rotten though not quite forgotten...


after the 9/11 attacks.

Posted by: Fred || 12/07/2012 00:00 || Comments || Link || E-Mail|| [10794 views] Top|| File under: al-Qaeda
Africa North
Head of Egypt's state broadcaster resigns
[Al Ahram] The head of Egypt's state broadcaster, Essam El-Amir, has resigned in protest at how the country has been managed since President Morsi's constitutional declaration and the resulting divisions in society it has caused.

Mohsen El-Shehawy, head of security at the Maspero state broadcasting building, on Thursday said additional presidential guards had been deployed to protect the building.

The state broadcaster is under the supervision of Information Minister Salah Abdel-Maksoud, a member of the

Moslem Brüderbund

.

Posted by: Fred || 12/07/2012 00:00 || Comments || Link || E-Mail|| [10794 views] Top|| File under: Arab Spring
Egypt's Morsi calls for talks
[Al Ahram] Egypt President Mohamed Morsi has invited all political forces to hold dialogue in an effort to put an end to the ongoing dispute over his 22 November constitutional declaration and draft constitution, stressing that the latter would be put before a popular referendum on 15 December as planned.
"I call on everyone to hold dialogue on 8 December in an effort to work things out with love, the rule of law and determination," he said Thursday in a televised address.

"I will meet with legal experts and opposition figures on Saturday at 12:30 [local time] at the presidential headquarters to come up with a solution to save the nation; some decisions will be discussed, such as maintaining the Shura Council [the upper, consultative house of Egypt's parliament]."

He added: "We shall also discuss the post-referendum roadmap, whether the people reject or approve it .. If the constitution is rejected, I will see to it that a new constituent assembly is drawn up."

The National Salvation Front, a recently created umbrella group comprised of many liberal and leftist groups, had earlier issued a statement wherein it said that the "authority" has lost its legitimacy and called for mass protests on Friday.

The front also rejected to engage in dialogue after Wednesday's events.

Clashes erupted after two weeks of simmering tension due to a 22 November constitutional declaration by Morsi, which gave him immunity from judicial oversight and protected the Constituent Assembly (tasked with drafting a new constitution) from dissolution.

Posted by: Fred || 12/07/2012 00:00 || Comments || Link || E-Mail|| [10794 views] Top|| File under: Arab Spring
Brotherhood's Cairo HQ, regional offices torched
[Al Ahram] Some of the

Moslem Brüderbund

's offices were attacked on Thursday for the second day in a row, following violent

festivities

on Wednesday between supporters and opponents of Egyptian President Mohamed Morsi outside Cairo's presidential palace.
Spokesman for the

Moslem Brüderbund

Mahmoud Ghozlan confirmed reports that the headquarters of the Islamist group, located in Al-Moqattam district, had been set on fire and raided - allegedly by protesters - late Thursday.

Earlier, Ahram Online

news hound

Randa Ali spotted

festivities

at the Brotherhood's office in Cairo's upscale Maadi district, where hundreds of protesters gathered before the building before violence erupted
.

"It is really hard to tell who started the fight, but at some point both sides started to stone each other," she reported.

The Brotherhood's office in the governorate of Kafr El-Sheik was also stoned by an angry crowd, resulting in the destruction of the front windows.

The Brotherhood said in a statement that there had been arson attacks on its offices in the cities of Ismailia, Suez and Monoufiya.

The headquarters of the Brotherhood in Suez was once again set on fire late on Thursday.

On Wednesday, supporters of Morsi, who hails from the Brotherhood, forcefully dispersed a sit-in by opposition protesters who had flocked to the presidential palace on Tuesday in the hundreds of thousands.

Protesters voiced their rejection of recent decisions by the president that they deem "dictatorial."

The opposition also argues that the draft constitution -- which will be put before a popular referendum next week after having been written by Egypt's Islamist-led Constituent Assembly -- would have an adverse effect on civil liberties.

Posted by: Fred || 12/07/2012 00:00 || Comments || Link || E-Mail|| [10794 views] Top|| File under: Arab Spring
Dismissed prosecutor-general appointed head of Egypt appeal court
[Al Ahram] Judge Abdel-Meguid Mahmoud, Egypt's former prosecutor-general, was appointed head of Egypt's court of appeal on Thursday upon his request, following weeks of tension with President Mohamed Morsi. Mahmoud was appointed Egypt's prosecutor-general in 2006 by ousted president Hosni Mubarak


...The former President-for-Life of Egypt, dumped by popular demand in early 2011...


. He maintained the position for five months under Morsi, who eventually replaced him with Judge Talaat Abdullah after issuing a constitutional declaration making his decisions impervious to judicial challenge.

Morsi first relieved Mahmoud of his duties in mid-October, but was forced to reverse the decision after Egypt's High Constitutional Court ruled the move unconstitutional. At the time, Mahmoud insisted on finishing his tenure, criticising Morsi for his decision.
Posted by: Fred || 12/07/2012 00:00 || Comments || Link || E-Mail|| [10794 views] Top|| File under: Arab Spring
Morsi supporters detained 83 opposition protesters at palace: Brotherhood lawyer
[Al Ahram] Supporters of President Morsi set to sit in solemn silence in a dull, dark dock, in a pestilential prison with a life-long lock
Maw! They're comin' to get me, Maw!
83 opposition "thugs" during

festivities

at the presidential palace on Wednesday, Abdel-Moneim Abdel-Maqsoud, a lawyer for the

Moslem Brüderbund

, has said.

The suspects were not handed over to the police immediately, Abdel-Maqsoud told Turkey's Anadolu news agency. They were held until the prosecution and forensic experts had inspected the available evidence.

The detained persons had confessed to killing six members of the Brotherhood and injuring hundreds of others, he added.

"The 83 'thugs' were tossed in the calaboose
... anything you say can and will be used against you, whether you say it or not...
with money, white weapons and Molotov cocktails," Abdel-Maqsoud claimed. "They admitted causing riots and killing and injuring hundreds of [the president's] supporters."

The Brotherhood has filed reports with the general prosecutor against those it accuses of involvement in the violence at the presidential palace, and of burning Brotherhood and Freedom and Justice Party offices in various part of the country.

"We have clear-cut and documented evidence that proves major politicians and media figures incited the violence," he said.

The presidential guard ordered protesters to leave the area around the presidential palace by 3pm on Thursday, presidential spokesperson Yasser Ali said earlier in the day.

Pro-Morsi supporters on Wednesday attacked a peaceful sit-in by opposition activists calling for the constitutional referendum on 15 December to be cancelled. Six people have been reported killed and over 600 injured in the resulting violence.

Posted by: Fred || 12/07/2012 00:00 || Comments || Link || E-Mail|| [10794 views] Top|| File under: Arab Spring
6 dead, 450 injured in clashes at Egypt's presidential palace

[Al Ahram] Clashes between supporters of President Mohamed Morsi and his opponents which started on Wednesday night have left six dead and 450 injured, according to the health ministry.

Hospitals in the Heliopolis area continued to receive casualties of gunshots and rock throwing into the early hours of Thursday morning.

El-Hosseini Abul-Deif, a journalist at El-Fagr newspaper, is one of those who were shot and was critically injured during the

festivities

and doctors at Zahraa Hospital declared him clinically dead on Thursday morning.

The executive board of the Journalists' Syndicate has blamed the leadership of the

Moslem Brüderbund

for the attack on El-Hosseini and also held President Morsi responsible for his failure to ensure public security.

Meanwhile,


...back at the Council of Boskone, Helmuth had turned a paler shade of blue. Star-A-Star had struck again...


a total of six presidential advisers have resigned from their posts to protest President Morsi's recent decrees and what they said was his inability to resolve the current political crisis.

The president's chief of staff, Refaa Tahtawi, told

news hound

s on Thursday morning that President Morsi would address the nation sometime later in the day.

"There will be no return to the past, yet, there will be moves to the future," Tahtawi said without giving details on what measures the president intends to announce to deal with the crisis.

Meanwhile,


...back at the bake sale, Umberto's Mom's cannoli were a big hit...


Sobhi Saleh, a leading Brotherhood figure and former MP, who was attacked by anti-Morsi protesters in Alexandria on Wednesday night, told

news hound

s that "revolutionaries should be ashamed of themselves because the Brotherhood are the most noble people."

Late on Wednesday night, Zaghloul El-Balshi, the newly appointed head of the election commission, which is set to organise the upcoming referendum on the constitution set for 15 December, resigned from his post saying that he refuses to monitor "a vote that spilled Egyptian's blood."

According to the official state news agency, MENA, the Egyptian presidential guard deployed tanks on Thursday morning at the presidential palace, where the

festivities

have been taking place since Wednesday afternoon, to maintain order.

At 4pm on Wednesday, hundreds of supporters of President Morsi attacked anti-Morsi protesters with truncheons in an attempt to disperse a peaceful protest against the recently issued constitutional declaration, which gives the president the power to override the country's judiciary.

Two hours later, anti-Morsi protesters descended on the palace to protest the attacks before escalations ensued.

Later in the night, anti-Morsi protesters, angered at the attack on the sit-in at the presidential palace, torched two Brotherhood headquarters in Ismailia and Sharqiya governorate.

Posted by: Fred || 12/07/2012 00:00 || Comments || Link || E-Mail|| [10809 views] Top|| File under: Arab Spring
Caribbean-Latin America
One week after end of Laguna Segura, SEDENA reinforces La Laguna

For a map, click here For a map of Coahuila state, click here

By Chris Covert
Rantburg.com

One week following the end of the security operation known as Laguna Segura, and in the wake of several criminal incidents, elements of the Mexican Army and Durango state police are scheduled to arrive in La Laguna, perhaps within hours to reinforce security operations in the area, according to Mexican news accounts.

According to a news item posted on the website of El Sol de Durango news daily, three unidentified youths were found shot once in the head on the road between Nuevo Gomez Palacio and the village of La Borrega in Durango state late Tuesday afternoon. All three of the victims were under 16 years old.

In a separate incident, three men was killed when armed suspects attacked a business in Gomez Palacio Thursday, according to a news item posted on the website of El Diario de Coahuila news daily.

The assault took place at Gruas ABSA on Bulevar Ejercito Mexicano, where armed suspects also set four cranes afire, wounding two others. The dead were identified as Oscar Sanchez Martinez, 23 , who died at the scene, and Pablo Sanchez Ruvalcaba, 56, and Nestor Joaquin Landeros, who died while receiving medical attention. Wounded in the fire were Samuel Mendoza Hernandez, 39, Torreon, Coahuila, and Homero Garcia Meza, 21, Gomez Palacio.

Only two months ago then Mexican interior minister Alejandro Poire Romero arrived in Saltillo, the capital of Coahuila state, to make a review of security conditions in La Laguna, later making the determination that since violence had been reduced, the Laguna Segura operation could come to an end.

La Laguna is an area in eastern Coahuila and western Durango states which includes 10 municipalities of both states as well as the cities of Torreon, Coahuila and Gomez Palacio, Durango. Its location is on the northern-most contiguous east-west highway that connects the east and west coasts of Mexico, Mexico Federal Highway 40.

For his part, Coahuila governor Ruben Moreira Valdes, has had his hands full dealing with the security breakdown in the Piedra Negras region of northern Coahuila state, where 131 inmates at a Centro de Readaptacion Social (CERESO) escaped, creating a massive security headache, with a severe uptick in violent incidents in the wake of the mass prison escape.

Governor Moreira Valdes also suffered the loss of his nephew, Eduardo Moreira who was working for Coahuila state in Ciudad Acuna, and who was killed allegedly on orders of Los Zetas leader Heriberto Lazcano Lazcano, who was himself killed in an exchange of gunfire with a naval infantry unit in northern Coahuila state.

Durango Governor Jorge Herrera Caldera has been publicly less than enthusiastic at the news, protesting the security operation should continue.

Laguna Segura was initiated November, 2011 as a comprehensive joint program controlled by the Mexican Army, including the 10th Military Zone and later the IX Military Region. It was intended to address jurisdictional problems, especially in pursuits against organized crime groups which pass through the area. The program was also intended to clean up the state police and assist 10 municipalities in and around La Laguna in cleaning up their police corporations, as well as to provide a choke point for the drug cartels' movement of product and shooters north.

At one point Laguna Segura claimed as many as 4,000 federal operatives in the area.

According to a news item posted on the website of El Siglo de Durango news daily, Durango state Secretaria de Seguridad Publica del Estado (SSPE), Antonio Rosso Holguin, announced that Durango Policia Acrediable units and units of the Mexican Army would move into the area and would be coordinated this time by Durango state.

SSPE Rosso Holguin also said that Policia Federal (PF) units could return to the area, but not yet, as hotels housing PF units were already full. Some PF quarters were attacked by armed suspects last month. He also indicated that Torreon may not be protected by units with the 10th Military Zone, which is based in Durango.

So far, no announcement has been released by the Mexican Secretaria de Defensa Nacional (SEDENA) the controlling agency for the Mexican Army relating to the new security arrangements. The website of SEDENA has not released any news on their incidents since November 30th.

Mexican news accounts indicate that the state security structure in Coahuila is currently focussed on the Piedras Negras area, where shootings and shootouts have become commonplace.

Chris Covert writes Mexican Drug War and national political news for Rantburg.com
Posted by: badanov || 12/07/2012 00:00 || Comments || Link || E-Mail|| [10794 views] Top|| File under:
Europe
Norway Court Overturns Mullah Krekar Terror Conviction
[An Nahar] A Norway appeals court on Thursday overturned a terrorism conviction against Mullah Krekar, the Iraqi founder of a radical Iraqi Kurdish Islamist group, but jugged
Drop the gat, Rocky, or you're a dead 'un!
him on other charges.

The Oslo appeals court found the mullah, who founded the Ansar al-Islam group and has lived in Norway since 1991, not guilty of "inciting terrorism" but sentenced him to two years and 10 months in prison for issuing threats and intimidating witnesses.

A lower court had sentenced Krekar, whose real name is Najmeddine Faraj Ahmad, to a total of six years in prison in two separate trials for having made threats and calling for the murder of, among others, a former government minister who signed an order expelling him from Norway in 2003.

The appeal judges upheld only the convictions covering witness harassment in Krekar's first trial and threats he issued to Kurds whom he accused of desecrating or burning pages of the Koran.

The prosecution had called for a seven-year prison sentence.

The mullah was also ordered to pay 130,000 kroner (18,000 euros, $23,000) to each of the three people he threatened.

Krekar is, like his organization, on terrorist lists drawn up by the United Nations


...Parkinson's Law on an international scale...


and the United States. While he acknowledges having co-founded Ansar al-Islam, he insists he has not led the group since 2002.

He has avoided deportation since his expulsion order was signed nine years ago because Norwegian law prevents him from being deported to Iraq until his safety can be guaranteed and as long as he risks the death penalty there.

Posted by: Fred || 12/07/2012 00:00 || Comments || Link || E-Mail|| [10800 views] Top|| File under:
Home Front: WoT
Man Pleads Guilty In Plot To Attack Seattle Military Site
[Jpost] A Seattle man pleaded guilty on Thursday in connection with a plot to mount a machine-gun and grenade attack on a US military recruitment center in the city, federal prosecutors said.

Abu Khalid Abdul-Latif, 35, pleaded guilty in US District Court in Seattle to conspiracy to murder officers and employees of the United States and conspiracy to use weapons of mass destruction.

His co-defendant, 33-year-old Walli Mujahidh, pleaded guilty in December 2011 to conspiracy and weapons charges.
Posted by: trailing wife || 12/07/2012 00:00 || Comments || Link || E-Mail|| [10794 views] Top|| File under:
India-Pakistan
Dera blasts mastermind awarded 339 years
[Dawn] An anti-terrorism court convicted the

criminal mastermind

of two

suicide kaboom

s in Dera Ismail Khan


... the Pearl of Pashtunistan ...


on different counts and sentenced him to 339 years rigorous imprisonment with a fine of Rs150,000.

The court presided over by Mr Khwaja Wajihuddin pronounced that the prosecution proved the cases against 28-year-old Ahmad Nawaz alias Dhallu, a resident of D.I. Khan. The court also declared five of the absconding accused -- Qari Abdul Zahir alias Qari Zafar, Fazalur Rehman, Mohammad Iqbal, Qari Asif and Imran alias Khitab -- proclaimed offenders and issued their perpetual arrest warrants.

In one of the incidents, four

jacket wallah

s had attacked the office of district police officer that resulted in the death of four policeman and injuries to seven others. A civilian was also injured in the attack. The FIR of the case was registered at Cantt

cop shoppe

on Jan 14, 2012.

In the other incident, a suicide bomber had blown up himself near a vehicle carrying two deputy superintendents of police -- Abdul Ghafoor and Salahuddin -- and other

coppers

near Commissionary Bazaar on March 4, 2012. Four

coppers

including Abdul Ghafoor

were maimed

in the attack.

The accused was jugged
Book 'im, Mahmoud!
on Sept 11, 2012. He had confessed to his crime after remaining in the custody of police. Police had also recovered certain video footages from his possession wherein he was shown guiding the suicide bombers, who had carried out the acts of terrorism.

The public prosecutor, Sheikh Mohammad Jehanzeb, appeared for the state while Advocate Rab Nawaz represented the accused. In the first case, the accused was sentenced to life imprisonment on four counts under Section 302/149 of Pakistain Penal Code. He was again sentenced to life imprisonment on four counts under different sections of Anti-Terrorism Act including 7(a), 21-I and 21-J.

He was further convicted and sentenced to life imprisonment under Section 120B of PPC. For injuring eight persons, the accused was convicted on eight counts and sentenced to 10 years imprisonment.

Similarly, he was sentenced to life imprisonment under the Explosive Substance Act. He would undergo a total of 243 years imprisonment in that case.

In the second case he would undergo a total of 96 years imprisonment. The court extended the convict the benefit of Section 382-B of Criminal Procedure Code under which the period he had already spent in prison would be counted in his prison term.

Posted by: Fred || 12/07/2012 00:00 || Comments || Link || E-Mail|| [10793 views] Top|| File under:
Prayer leader gunned down inside mosque
[Dawn] Three assailants

rubbed out

a prayer leader inside a mosque in Sector 5-C of New Bloody Karachi


...formerly the capital of Pakistain, now merely its most important port and financial center. It may be the largest city in the world, with a population of 18 million, most of whom hate each other and many of whom are armed and dangerous...


on Wednesday evening.


Third holy man in three days, is it?


One of the assailants who was caught by area people when trying to flee told police he worked for the Taliban and killed the Peshimam because the latter was an 'informer'.


Who better to hear about bloodthirsty and nefarious schemes than a holy man?


According to police, three suspects who arrived on a

cycle of violence

walked into Jamia Masjid Islamia Ahl-e-Hadith within the remit of the Bilal Colony

cop shoppe

and killed Peshimam Ahsanullah, 38.
"Michael Corleone sez hello, Mr. Peshimam!"
"Who?"
[BANG!]
The victim was shot with a single bullet to the head causing his instant death, said police.


"Rosebud!"


The assailants were trying to escape but their

cycle of violence

failed to kick-start. The area people who had gathered outside after hearing the gunshot managed to overpower one of them. The other two managed to flee, said police.
"Youse there! Halt!"
"Whut?"
"Mahmoud! Get on the [GRAB!] cycle of violence!"
[VROOM!]
People handed over the suspect to police. The suspect who gave his name as Kashif was first taken to the Bilal Colony

cop shoppe

but was immediately shifted to another location fearing his presence might cause trouble, said New

Bloody Karachi

SP Syed Salman Hussain. A little later, the fears were proved right as a large number of people laid a virtual siege to the

cop shoppe

, demanding the suspect be brought before them, said the SP.
"We wants the guy what gunned down the holy man, sharif!"
"He ain't here! Now, yew boyz jes' go back home and settle down!"
"But what'll we do with this rope?"
Because of the sensitivity of the situation, DIG-West Javed Odho held a

presser

on Wednesday night and made public the information obtained from the suspect. He said the suspect had confessed to killing the Peshimam who he said was an 'informer'. He told police that he had undergone 21-day

jihad boy

training at a camp in Mansehra
...
a city and an eponymous district in eastern Khyber-Pakthunwa, nestled snug up against Pak Kashmir, with Kohistan and Diamir to the north and Abbottabad to the south...
and was getting Rs15,000 a month.


"Tut tut! An obvious falsehood! There's no training camp in Manshera!... No-o-o-o-o training camp in Manshera... You are getting sleepy... You are getting very sleepy..."


The suspect said he was working for Taliban and was in touch with them in

Wazoo

. Initially, he gave different names but was finally identified as Mohammad Kashif alias Bilal, said the DIG.
"Sergeant Abdurrehman, take his finger prints!"
"Which finger should I start with, chief?"
"Awright! Make him put that thing away! My name's Moe Kashif!"
"I thought ya said yer name was Bilal?"
"That's my alias."
Police shifted the Peshimam's body to the Abbasi Shaheed Hospital for medico-legal formalities.


"Doctor Quincy! To the white courtesy phone!"



Man killed by robbers

A man was

bumped off

by assailants in Khudadad Colony on the Shahrah-e-Qaideen on Wednesday afternoon.

Police said that Tanveer Bangash, 24, was standing outside a car showroom when the assailants riding a

cycle of violence

targeted him. They managed to escape after the shooting, police said.

The victim was rushed to the Jinnah Postgraduate Medical Centre where he was pronounced dead.
He's dead, Jim!
on arrival. He had suffered two gunshot wounds in the head and neck, police said.

"The victim was killed while resisting a snatching bid. The suspects took away his pistol, cellphone and other valuable belongings," said Jamshed Town SP Asad Raza.



The dear departed

who worked as a cash delivery man for an auto showroom had a criminal record, said the SP.

In 2005 and 2007, he had killed two men within the jurisdiction of the Soldier Bazaar and Ferozeabad

cop shoppe

s, respectively, he added.

The victim was resident of Balti Mohallah Lines Area, police said.

However,


man does not live by words alone, despite the fact that sometimes he has to eat them...


a handout issued by the Majlis-e-Wahdat-e-

Moslem

een stated that Bangash was an active member of Anjuman Sadeqan Bangash

Bloody Karachi

and also a security coordinator of mosques and Imambargahs in Lines Area and Abyssinia Lines.

Bangash had survived a similar attack about three months ago, said the statement quoting his brother.



The dear departed

has left one-year-old baby and a widow. His funeral prayer was offered at the Numaish intersection and later he was buried in the Wadi-e-Hussain graveyard.

Security guard

bumped off



A private security guard was

bumped off

when he was performing duty outside a private bank within the remit of the Boat Basin

cop shoppe

on Wednesday.

Police said the guard identified as Feroz Khan, 55, was killed by

gunnies

who managed to escape after the shooting and suspected the killing was the result of a personal enmity.

The victim belonged to Khyber-Pakhtunkhwa


... formerly NWFP, still Terrorism Central...


province. His body was shifted to the JPMC for a post-mortem examination.

Posted by: Fred || 12/07/2012 00:00 || Comments || Link || E-Mail|| [10793 views] Top|| File under:
Attack on army base foiled; three soldiers die
[Dawn] Soldiers thwarted an attempt by

jacket wallah

s to attack a military base in South
Wazoo on Wednesday. Three of them, however,

bit the dust

in the process. The two bombers were also killed as their explosives-laden vehicle blew up.


If two boomers detonated and three soldiers were killed, the attack wasn't 'foiled' by definition. Perhaps the bad guyz lost, but the attack took place.


According to a security official in Beautiful Downtown Peshawar


...capital of Khyber Pakhtunkhwa (formerly known as the North-West Frontier Province), administrative and economic hub for the Federally Administered Tribal Areas of Pakistan. Peshawar is situated near the eastern end of the Khyber Pass, convenient to the Pak-Afghan border. Peshawar has evolved into one of Pakistan's most ethnically and linguistically diverse cities, which means lots of gunfire.


, soldiers manning a security tower at the walled Javed Sultan Shaheed Camp spotted the vehicle when it was about 100 metres from the camp.

The soldiers blew up the speeding vehicle by firing a rocket- propelled grenade, causing a huge blast, which also led to the death of a soldier at the tower. Another soldier was injured and later died at hospital, the official said.

A captain died when the roof of a building inside the camp collapsed on him, the official said.

The camp had come under an attack once before too.

The camp -- housing military offices and residences of officers and soldiers -- is barely a few kilometres away from the Afghan
border.

This was the second case of

suicide kaboom

in Wana over the past week. On Nov 29, in an attempt to kill a pro-government

bad turban

commander, a

cycle of violence

-riding suicide bomber had killed eight people and injured 18.

The bombing has caused tension between the native Ahmadzai Wazir tribe and Mehsud

rustics

, who have settled here after being displaced by a military operation in their area. The top leadership of the banned Tehrik-e-Taliban Pakistain belongs to the Mehsud tribe.

Although no group

grabbed credit

for the Nov 29 attack, the Ahmadzai Wazir tribe gave Mehsud

rustics

a deadline to leave their territory by Wednesday (Dec 5).

Hundreds of Mehsud

rustics

were seen leaving Wana before expiry of the deadline.

Posted by: Fred || 12/07/2012 00:00 || Comments || Link || E-Mail|| [10793 views] Top|| File under: TTP
Israel-Palestine-Jordan
Palestinian officers clash with IDF soldiers in Hebron
[Ynet] Palestinian police officers clashed with IDF forces who were on patrol in Hebron. As a result of the clash 200 Palestinians gathered at the scene and began disrupting order with some even throwing rocks at the soldiers.

The IDF forces fired warning shots into the air and attempted to disperse the crowd with riot control equipment. IDF sources said that the involvement of Palestinian officers is seen with grave severity and that the event is currently being investigated.
Posted by: trailing wife || 12/07/2012 00:00 || Comments || Link || E-Mail|| [10794 views] Top|| File under:
Syria-Lebanon-Iran
Snipers kill 11 Lebanese in Syria-linked clashes
[Al Ahram] Snipers have

rubbed out

11 people, including a 13-year-old boy, in the northern Lebanese city of Tripoli


...a confusing city, one end of thich is located in Lebanon and the other end of which is the capital of Libya. Its chief distinction is being mentioned in the Marine Hymn...


during three days of violence linked to the conflict in neighbouring Syria, a security official said on Thursday.

"On Thursday, a 13-year-old child was

rubbed out

by a sniper taking aim into his family home" in a neighbourhood the majority of whose residents are Alawite, the same community to which Syria's
Hereditary President-for-Life Bashir Pencilneck al-Assad


Scourge of Qusayr...


belongs, the official said.

Earlier in the day, three others were killed in the Alawite district of Jabal Mohsen and the Sunni

Moslem

district of Bab al-Tebbaneh, the official said.

Another 20 people were

maimed

on Thursday, including a Lebanese soldier, he added.

For three days, Tripoli has been rocked by sectarian violence linked to the nearly 21-month uprising in Syria.

Five people were

bumped off

on Wednesday and another two the previous day.

The violence has pitted Sunni districts against neighbouring areas populated by Alawites, and officials say the snipers come from both camps.

On Thursday, troops patrolled the restive areas and were responding to the gunfire, but snipers held their positions and continued to shoot, an AFP correspondent on the scene reported.

Posted by: Fred || 12/07/2012 00:00 || Comments || Link || E-Mail|| [10793 views] Top|| File under: Lashkar-e-Islami
Who's in the News
33
[untagged]
17
Arab Spring
7
Govt of Pakistan
5
Govt of Syria
2
al-Qaeda
2
TTP
1
Hamas
1
al-Qaeda in Pakistan
1
Govt of Sudan
1
Salafists
1
Lashkar-e-Islami
1
Jamaat-e-Ulema Islami
Bookmark
E-Mail Me
The Classics
The O Club
Rantburg Store
The Bloids
The Never-ending Story
Thugburg
Gulf War I
The Way We Were
Bio
Merry-Go-Blog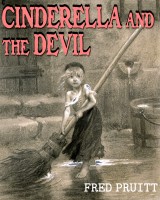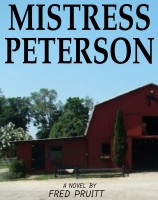 On Sale now!


A multi-volume chronology and reference guide set detailing three years of the Mexican Drug War between 2010 and 2012.

Rantburg.com and borderlandbeat.com correspondent and author Chris Covert presents his first non-fiction work detailing the drug and gang related violence in Mexico.

Chris gives us Mexican press dispatches of drug and gang war violence over three years, presented in a multi volume set intended to chronicle the death, violence and mayhem which has dominated Mexico for six years.
Click here for more information


Meet the Mods
In no particular order...


Steve White
Seafarious
tu3031
badanov
sherry
ryuge
GolfBravoUSMC
Bright Pebbles
trailing wife
Gloria
Fred
Besoeker
Glenmore
Frank G
3dc
Skidmark



Better than the average link...



Rantburg was assembled from recycled algorithms in the United States of America. No trees were destroyed in the production of this weblog. We did hurt some, though. Sorry.
34.229.119.176

Help keep the Burg running! Paypal: