Afghanistan
Afghanistan: Kabul shrine attacks 'kills 34'
Twin blasts at Afghan shrines on the Shiite holy day of Ashura left at least 34 people dead in Kabul and the northern city of Mazar-i-Sharif on Tuesday, according to police and witnesses.

A massive blast at the entrance to a shrine in central Kabul where Shiite Muslims had gathered to mark Ashura left at least 30 people dead including children, an AFP photographer saw.

"A suicide bomber detonated his explosives in the Abu-Ul Fazil shrine," Kabul police said in a statement.

A security official speaking on condition of anonymity told AFP that it was believed the bomber arrived with a group of Shiite pilgrims from Logar province, south of Kabul.

Separately, four people were killed in Mazar-i-Sharif when another blast struck a shrine in the northern city. It was not immediately clear whether Shiites were targeted in that attack.

"It was an explosion not a suicide bombing. It was some explosives hidden in a bicycle," said Lal Mohammad Ahmadzai, a police spokesman for northern Afghanistan, adding that four other people had also been injured.
Posted by: tipper || 12/06/2011 04:28 || Comments || Link || E-Mail|| [739 views] Top|| File under:
Africa Horn
Kenya Refugee Camp Explosion Kills Policeman
[An Nahar] A policeman was killed and three people

maimed

in an

kaboom

in Dadaab refugee camp Monday, the latest in a spate of grenade and landmine attacks in Kenya's border regions with Somalia.

"One person has been killed in the

kaboom

, three injured," said Kenya

Red Thingy

spokesperson Nelly Muluka, adding that the blast was in the Ifo II section of Dadaab, the world's largest refugee camp complex.

"It is yet to be known if it was a landmine or a grenade that was hurled at the car," said a police officer, speaking on condition of anonymity
... for fear of being murdered...
. "A policeman has been killed and the others have been injured."

Kenyan officials blame Somali Islamist Shebab

hard boyz

or their sympathizers for a series of recent shootings and bombings, although armed

bandidos

also operate in the border areas.

Gunmen seized two Spaniards working for Medecins Sans Frontieres (Doctors Without Borders) from Dadaab in October and are thought to have taken them to Somalia.

The kidnapping of the Spaniards was one of the incidents that spurred Kenya to send troops into Somalia to fight the al-Qaeda-linked Shebab in mid-October.

Regional armies are now pushing against Shebab positions in Somalia, with Kenyan forces in the south, Ugandan and Burundian African Union forces in Mogadishu, and Ethiopian troops in the west.


Posted by: Fred || 12/06/2011 00:00 || Comments || Link || E-Mail|| [305 views] Top|| File under: al-Shabaab
Africa Subsaharan
Fighting flares in disputed Sudan region
Sudanese army claims strategic victory in Lake Jau area in its war against rebels in the state of South Kordofan.
[Al Jazeera] - Fighting has erupted in a disputed border region between Sudan and South Sudan, with the Sudanese army claiming a strategic victory in its offensive against rebels in the state of South Kordofan.

The army said on Saturday it had captured camps on a key supply route after deadly

festivities

.

"Today the Sudanese army took control of SPLA-N (Sudan People's Liberation Movement - North) camps in the lake Jau area," said Sawarmi Khaled, an army

front man

.

"The fighting took place at around 4:30pm (13:30 GMT). There were a number of casualties and injured soldiers on both sides.

"This is a strategic area because it is a gateway to the south. The SPLA-N receive their weapons and ammunition and supplies through it."

South Kordofan and Blue Nile states served as the ninth and tenth divisions of the southern rebel forces during the decades-long civil war between south and north, but the peace pact that ended the conflict placed the areas they fought for in the north.

Many SPLA-N fighters' uniforms still show the flag of the former rebel group that now governs South Sudan, which voted in a referendum for secession.

Sudan accuses its southern neighbour of arming fighters in the two states and has taken the matter to the UN Security Council, but South Sudan rejects the charges.

Fighting in South Kordofan first erupted in early June, just weeks before the independence of South Sudan, between the Sudanese military and Nuba 

gang

s who fought alongside the former southern rebels.

Saturday's fighting came weeks after rebels in Sudan's Darfur region and in the states of South Kordofan and Blue Nile announced the formation of an alliance to overthrow the government of Omar al-Bashir

Head of the National Congress Party. He came to power in 1989 when he, as a brigadier in the Sudanese army, led a group of officers in a bloodless military coup that ousted the government of Prime Minister Sadiq al-Mahdi and eventually appointed himself president-for-life. He has fallen out with his Islamic mentor, Hasan al-Turabi, tried to impose shariah on the Christian and animist south, resulting in its secessesion, and attempted to Arabize Darfur by unleashing the barbaric Janjaweed on it. Sudan's potential prosperity has been pissed away in warfare that has left as many as 400,000 people dead and 2.5 million displaced. Omar has been indicted for genocide by the International Criminal Court but nothing is expected to come of it.
, Sudan's president.

The rebels said the alliance, called the Sudanese Revolutionary Front, was bent on "toppling the regime of the [Sudan's ruling] National Congress Party with all possible means" and replacing it with a democratic system.

'Heavy bombardment'
The SPLA-N rebels were not immediately available to comment on the army's claimed victory on Saturday. But it follows days of heavy fighting


... as opposed to the more usual light or sporadic fighting...


just north of Jau, a lakeside town on a disputed stretch of the north-south border.

Yasser Arman, the SPLM-N leader, has said that Khartoum had launched a major military campaign in South Kordofan earlier this week.

"There is a heavy bombardment against civilian populations and massive displacement," Arman said in a statement.

"This offensive is going to result in a much bigger humanitarian crisis than the last offensive that started in June."

Sudanese troops attacked SPLA-N positions on Wednesday in Buram county with heavy artillery and tanks, according to other rebel sources.

A barrage of army air strikes reportedly killed two civilians and badly injured four others in the area.

The Sudanese government has prevented foreign aid workers and journalists from visiting the region, making it hard to verify information about the ongoing violence in Sudan's two embattled border states.

In addition to the fighting in South Kordofan, there has been evidence of cross-border attacks in recent weeks, the AFP news agency reported.

Witnesses said the army bombed a refugee camp last month in South Sudan's neighbouring Unity state, just south of lake Jau, badly fraying relations between the former civil war enemies.

The UN refugee agency said last week that the number of people fleeing the unrest in Blue Nile and South Kordofan was likely to reach 100,000 by the end of the year, up from about 80,000 now.


Posted by: trailing wife || 12/06/2011 00:00 || Comments || Link || E-Mail|| [298 views] Top|| File under:
Arabia
Russia Downgrades Relations with Qatar
[An Nahar] Russia is downgrading its relations with the Gulf state of Qatar following an airport attack on its ambassador, the foreign ministry said on Monday.

The ministry said Moscow's ambassador to Doha "was attacked by security and customs personnel" who were trying to strip him of his diplomatic bag.

"As a result of their aggressive behavior, the Qatar side's actions damaged the ambassador's health," the statement said.

Russia demanded an official apology from the Arab state for the November 29 incident, noting that senior Doha officials had been "informed about the decision to downgrade relations with Qatar."

The statement added that the ambassador, who was identified only as V. E. Titorenko, would be recalled to Russia "once he completes treatment".


Posted by: Fred || 12/06/2011 00:00 || Comments || Link || E-Mail|| [310 views] Top|| File under:
India-Pakistan
Four Afghan children killed by roadside bomb: police
[Dawn] Four Afghan children and a woman were killed on Monday when the vehicle they were travelling in hit a

roadside kaboom

in the country's troubled south, police said.

Six other people were also injured when the blast tore apart a minivan in the volatile Chora district of Uruzgan province.

Farid Ail, a

front man

for Uruzgan's police chief, said: "Five

non-combatants were killed

-- four children and one woman -- and six others

maimed

, one woman, two children and three men."

Roadside bombs are frequently planted by Taliban-led

snuffies

fighting a decade-long war against NATO


...the North Atlantic Treaty Organization. A collection of multinational and multilingual and multicultural armed forces, all of differing capabilities, working toward a common goal by pulling in different directions...


-led foreign troops and Afghan government forces.

There are around 140,000 international troops, mainly from the United States, in Afghanistan helping government forces combat the insurgency.

According to the UN, the number of civilians killed in violence in Afghanistan rose by 15 per cent in the first six months of this year to 1,462, with

snuffies

blamed for 80 percent of the killings.
Posted by: Fred || 12/06/2011 00:00 || Comments || Link || E-Mail|| [368 views] Top|| File under: Taliban
Seven injured in Bara incidents
[Dawn] Seven persons including a security man

were maimed

in two different incidents in Bara tehsil of Khyber Agency
on Sunday.

Officials said that security forces clashed with

cut-throats

when their convoy came under attack in Malikdin Khel area. Both sides used heavy weapons against each other, resulting in injuries to one security man. The

festivities

continued till Sunday evening.

Meanwhile,


...back at the pond, the radioactive tadpoles grown into frogs. Really big frogs, in fact...


six persons including three women and three children of a family received injuries when a mortar shell hit a house in Akkakhel area.

In another incident, unidentified persons blew up an under-construction house of a transporter in Sado Khel area of Landi Kotal on Sunday.

Sources said that Sartaj, the owner of the house, was a supplier of fuel to NATO


...the North Atlantic Treaty Organization. A cautionary tale of cost-benefit analysis....


forces in Afghanistan. He was receiving threats from local

bad boy

groups, they added.

They said that four rooms of his residence were destroyed when the explosives planted at the house went off around midnight.

In North
Wazoo Agency, security forces recovered six remote controlled

bomb

s, planted along the main road near Mirali. The

bomb

s were defused safely.

Sources said that security forces were moving from Bannu to Miramshah, the agency headquarters, when the officials spotted the IEDs.

Security forces cordoned off the area and blocked the road to defuse the

bomb

s. The security forces also resorted to firing in the air on the occasion.

Three helicopters were also called to the area to provide air cover to the security personnel.

The political administration also imposed curfew in Miramshah, Mirali, Dosali and Razmak from 6am on Sunday.
Posted by: Fred || 12/06/2011 00:00 || Comments || Link || E-Mail|| [323 views] Top|| File under: Lashkar-e-Islami
Two dead in Kohat RPG attack
[Dawn] Militants fired two rocket-propelled grenades at a shop in the main market of the northwestern town of Kohat, killing two people, including a policeman, and injuring eight others, police officials said.

Police in the area are on high alert to prevent sectarian attacks against Shi'ite

Mohammedan

s, who are holding processions to mark Ashura, the most significant event in their calendar.
Posted by: Fred || 12/06/2011 00:00 || Comments || Link || E-Mail|| [317 views] Top|| File under: TTP
Iraq
Attacks targeting Shia pilgrims kill 32 in Iraq
[Dawn] A series of bombs tore through crowds of Shia pilgrims celebrating a major ritual across Iraq on Monday, killing at least 32 people, mostly

women and kiddies

, and wounding scores more, local police and witnesses said.


It's the al-Q muharram festivities. The Shiites celebrate with self-mutilation, the Sunnis celebrate with human sacrifices.


The attacks, at the height of Ashura, underscored Iraq's fragile security as the last US troops withdraw from the country by the end of the year.

In the first attack, a

car boom

blasted the end of one procession in the city of Hilla, killing 16 mainly

women and kiddies

, wounding 45 others and leaving bloody pools, shoes and torn clothes scattered across the street, police and witnesses said.

"A powerful and horrible

kaboom

went off behind us, smoke filled the area," said Hadi al-Mamouri, who was taking part in the ritual. "I could only hear the screams of women and I could only see the bodies of

women and kiddies

on the street."

A second attack involving two

roadside kaboom

s killed at least six more people at another procession in Hilla and

maimed

18 more, police sources said.

"I was shopping nearby, and suddenly a bomb went off as the procession reached the intersection. People were scattered on the ground and everyone started rescuing the injured," Ammar Hussein, 55, said at the scene of the second blast.

Authorities in Hilla imposed a city-wide ban on cars to help prevent more attacks.

Hilla, 100 km south of Storied Baghdad


...located along the Tigris River, founded in the 8th century, home of the Abbasid Caliphate...


, is a mainly Shia city on a route used by pilgrims visiting Shia holy sites to the south.

In Storied Baghdad, at least 11 people were killed and 38 more

maimed

by

roadside kaboom

s targeting Shia pilgrims in three different neighbourhoods, police and hospital sources said.

On the outskirts of Storied Baghdad,

gunnies

using hand grenades attacked Shia pilgrims marching to the holy city of Kerbala, killing two and wounding four in Latifiya, police said.

Hundreds of thousands of pilgrims from across Iraq, along with thousands of foreign pilgrims, most dressed in black, streamed into the city of Kerbala to mark Ashura, a ritual in which the faithful beat their heads and chests to mourn the slaying of Imam Hussein at the battle of Kerbala in 680.

Security officials assigned thousands of

coppers

and soldiers to protect the pilgrims as they headed to Imam Hussein's shrine in Kerbala. No major violence was reported in Kerbala amid tight security.

Monday's attacks came as the last 10,000 American troops prepare to withdraw by the end of 2011, more than eight years after the invasion that ousted Saddam Hussein and allowed the country's Shia majority to ascend to power.
Posted by: Fred || 12/06/2011 00:00 || Comments || Link || E-Mail|| [314 views] Top|| File under: Islamic State of Iraq
Southeast Asia
Two bombs in southern Thailand leave one injured
Two bombs exploded in Pattani province on Tuesday morning, wounding a local villager. Both bombs went off at two ATM booths at about 6:30 a.m. A 29-year-old woman, Areesa Mumoh-aree, was wounded in one of the blasts and was later admitted to Pattani hospital.

Police blamed southern terrorists insurgents.

Ranger shot, injured in Narathiwat

A paramilitary ranger was seriously wounded in a drive-by shooting in Narathiwat province Monday afternoon. Tharnnuruj Hayidorloh, 18, was riding a motorcycle to his outpost on a rural road when a gunman riding pillion on another motorcycle shot him. The attackers then fled. Tharnnuruj was hit once and was taken to the hospital.

Police blamed separatist terrorists militants.
Posted by: ryuge || 12/06/2011 00:00 || Comments || Link || E-Mail|| [320 views] Top|| File under:
Syria-Lebanon-Iran
Syria descends further into open warfare with clashes on Turkish border
Syria descended further into open warfare with armed clashes in the south and on its border with Turkey yesterday, with state media additionally pointing to the involvement of Turkish armed forces.

In one of the most serious clashes to date, the Syrian authorities said they had repelled an incursion by 35 "armed terrorists" over the border in the province of Idlib.

They claimed some were wounded, and were ferried away from the battle by Turkish military vehicles to Turkish army aid stations.

"The border guards forces suffered no injuries or losses," the state news agency said. "They warned they would stop anyone who even thinks of touching Syria's security or its citizens."

Turkey has provided a base and diplomatic cover to the Free Syrian Army, a growing band of defectors, and it is unlikely that an open attack with such a large group of men could have been planned without their awareness.

That alone is enough to draw the two former allies closer to open war, though both are likely to try to avoid it. Ahmet Davutoglu, Turkey's foreign minister, has already admitted he considers that a buffer zone inside Syria for refugees from the fighting might have to be considered, with outside military intervention if necessary.
Posted by: tipper || 12/06/2011 16:48 || Comments || Link || E-Mail|| [365 views] Top|| File under:
Qaida-Linked Group Denies Israel Rocket Attack, Blames Hizbullah
[An Nahar] An al-Qaeda-inspired group has denied claiming responsibility for a recent rocket attack from southern

Leb

against Israel, instead blaming a group linked to Hizbullah, a U.S. monitoring group said Monday.

"Wudn't us. It wuz one ah dem udder wacko Islamist guys. Da Shiite ones."

In a statement issued on jihadist forums, the Brigades of Abdullah Azzam said the November 29 attack should be seen as a warning to the West and Israel from embattled Syrian
Hereditary President-for-Life Bashir Pencilneck al-Assad


Before going into the family business Pencilneck was an eye doctor...


, the SITE Intelligence Group said.

"The Brigades declared that the attack ... is to be construed as a message from Assad to Israel and the West, that if his regime is made to fall, then the field will open to the youth of the Sunni people to attack the Jewish state," the statement said.

The group gave examples of what it said was Syria's and Hizbullah's "cunning," claiming, for example, that Syrian intelligence was behind the March kidnapping of seven Estonian cyclists in

Leb

's Bekaa region.

The seven were freed unharmed in July.

The Brigades in their statement said it was clear that Damascus


...Capital of the last overtly fascist regime in the world...


and its Lebanese ally Hizbullah were keen for political reasons to blame the group for any security incidents in

Leb

, including a July attack on U.N. troops.


Posted by: Fred || 12/06/2011 00:00 || Comments || Link || E-Mail|| [321 views] Top|| File under: Hezbollah
Muallem: Syria Wants Arab Sanctions Lifted upon Signing Protocol
[An Nahar] Syria said Monday it will accept observers as part of an Arab League


...an organization of Arabic-speaking states with 22 member countries and four observers. The League tries to achieve Arab consensus on issues, which usually leaves them doing nothing but a bit of grimacing and mustache cursing...


plan to end deadly unrest if its conditions are met, in a last-ditch bid to stave off crippling sanctions.

"The Syrian government responded positively to the signing of the protocol" on the dispatch of observers "based on the Syrian understanding of this cooperation," foreign ministry

front man

Jihad Maqdesi told

news hound

s.

Foreign Minister Walid Muallem had sent a message to

the vaporous Arab League

to that effect on Sunday night, as an Arab League deadline was set to expire, paving the way for the signing of the protocol.

"By signing the draft protocol, the Syrian government considers all resolutions issued by the Arab League with the absence of Syria to be null and void, including the suspension of its membership and the sanctions imposed on it," Muallem told Arab League chief Nabil al-Arabi in the letter published by Syria's official news agency SANA.

"The Syrian government would like to sign the draft protocol in Damascus


...Capital of the last overtly fascist regime in the world...


based on the Arab work plan agreed upon in Doha on October 30, 2011, and the inquiries and clarifications which Syria asked the AL Secretary-General to present, in addition to the positions and observations made by Algeria and statements of head of the Ministerial Committee and al-Arabi on the rejection of foreign interference in Syrian affairs," Muallem says in his letter.

Muallem's letter also calls on the League's General Secretariat to inform U.N. chief
the ephemeral Ban Ki-moon


... of whom it can be said to his credit that he is not Kofi Annan...


of the "the positive results to be reached after the signing of the protocol and ask him to distribute the message to the head and members of the U.N. Security Council as an official document," SANA reported.

The top Syrian diplomat stressed in his letter that "the good will of all Arab countries including the committee members and Syria, a founding member of the AL, will play an important and effective role in coordinating between the two sides to perform this task."

He added that this will "positively reflect on the joint Arab action."

Later on Monday, Arabi said he was consulting Arab foreign ministers concerning Muallem's requests.

Arabi told

news hound

s that Muallem had sent him a letter agreeing to sign off on the monitors "but with conditions and demands."

"We've contacted Arab foreign ministers and they have been apprised of the Syrian letter," he said.

Arabi did not explain Syria's conditions, but said Muallem's letter contained "new demands."

Damascus had until now refused to sign the protocol, arguing that the text contained wording that undermined Syrian

illusory sovereignty

.

The international community wants monitors to be deployed in Syria to keep a check on forces of Syrian
Hereditary President-for-Life Bashir Pencilneck al-Assad


The Scourge of Hama...


who have been accused by the United Nations


...what started out as a a diplomatic initiative, now trying to edge its way into legislative, judicial, and executive areas...


of rights abuses.

The U.N. estimates that at least 4,000 people have been killed since March in Syria, where regime forces have violently suppressed a popular revolt against Assad's government.

At least another 63 people were killed in violence across the country at the weekend, said human rights
...which often include carefully measured allowances of freedom at the convenience of the state...
activists, who also reported five more deaths on Monday in the flashpoint region of Homs.

Syria has asked in its message to the Arab League for "minor changes which do not touch on the substance of the protocol and for clarifications that are not linked to the nature of the mission," Maqdesi said.

"We asked them for the names and nationalities of the observers" he said.

"We hope for a positive reply," Maqdesi added. "The success of this mission depends on Arab intentions."

Syria insists on the terms of Article 8 of the Arab League's charter which stipulates that member states must respect the systems of government in other member states and avoid any action to change them, Maqdesi said.

Last month Syria was suspended from the 22-member Arab bloc amid mounting calls from world leaders for Assad to quit for failing to halt the bloodshed in his country.

The deployment of an observer mission is part of the League's proposal to end the violence in Syria, which is raging on despite offers of political reforms by Assad.

Sunday's deadline was announced in Doha by Qatari Prime Minister Sheikh Hamad bin Jassem al-Thani, who also warned against the internationalization of the Syrian crisis if Damascus did not heed the Arab call.

"As Arabs we fear that if the situation continues things will get out of Arab control," Sheikh Hamad said.

His comments came after an Arab League ministerial panel on Saturday imposed fresh sanctions on Syria, following an initial wave of sweeping measures against the Assad regime adopted on November 27.

The sanctions voted last month included an immediate freeze on transactions with Damascus and its central bank and of Syrian regime assets in Arab countries.

On Saturday in Doha, the Arab panel put 19 Syrian officials on a blacklist banning them from travel to Arab countries and saying their assets would be frozen by those states.

The panel also called for an embargo on the sale of Arab arms to Syria and cut by half the number of Arab flights into and out of Syria -- including its national carrier Syrian Air -- with effect from December 15.

Syria has already been hit by a raft of EU and U.S. sanctions and last Friday the U.N. Human Rights Council passed a resolution "strongly condemning the continued widespread, systematic and gross violations of human rights and fundamental freedoms by the Syrian authorities."

Damascus -- which accuses "armed terrorist groups" of fuelling the unrest -- rejected the resolution as "unjust" and said it was "prepared in advance by parties hostile to Syria."

Iraq said it is opposed to sanctions on Syria, a dominant trading partner, while Jordan said on Monday it does not want to impose trade sanctions and a flight ban on Damascus because they will harm Jordanian interests.


Continued on Page 49
Posted by: Fred || 12/06/2011 00:00 || Comments || Link || E-Mail|| [349 views] Top|| File under: Govt of Syria
Dozens dead in Syrian city after kidnappings
Activists say more than 60 bodies delivered to Homs hospitals after spate of kidnappings by regime militias.

More than 60 bodies have been taken to hospitals in the central Syrian city of Homs following a series of kidnappings that began on Sunday, activists have said.

Activists and residents of several neighbourhoods said on Monday that Sunni residents had been kidnapped by state-backed Alawi militias known as "shabiha".

The renewed violence in Homs, reportedly one of the bloodiest days since widespread anti-Assad protests began in March, came as the Syrian government responded positively to an Arab League


...an organization of Arabic-speaking states with 22 member countries and four observers. The League tries to achieve Arab consensus on issues, which usually leaves them doing nothing but a bit of grimacing and mustache cursing...


plan to send human rights


One man's rights are another man's existential threat.


observers to the country.


Hereditary President-for-Life Bashir Pencilneck al-Assad


Leveler of Latakia...


and the ruling elite are mostly Alawi, a sect of Shia Islam, while the majority of the country is Sunni. Protests against Assad that began in March have escalated into an armed conflict between the government and its militias on one side and civilians and defected soldiers on the other.

An activist in the Zahraa district told the London-based Syrian Observatory for Human Rights that shabiba had kidnapped and killed at least 34 people from districts of Homs known to oppose Assad.

The "majority" of the city's neighbourhoods were "bombarded heavily" beginning early on Monday morning, the observatory said.
Posted by: trailing wife || 12/06/2011 00:00 || Comments || Link || E-Mail|| [326 views] Top|| File under:
Who's in the News
42
[untagged]
4
Govt of Pakistan
2
TTP
2
Hezbollah
1
Govt of Syria
1
al-Qaeda in Iraq
1
Islamic State of Iraq
1
Lashkar-e-Islami
1
Taliban
1
al-Shabaab
Bookmark
E-Mail Me
The Classics
The O Club
Rantburg Store
The Bloids
The Never-ending Story
Thugburg
Gulf War I
The Way We Were
Bio
Merry-Go-Blog
Hair Through the Ages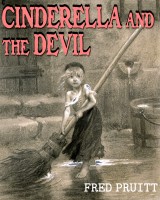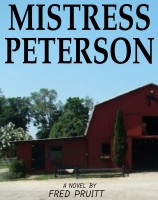 On Sale now!


A multi-volume chronology and reference guide set detailing three years of the Mexican Drug War between 2010 and 2012.

Rantburg.com and borderlandbeat.com correspondent and author Chris Covert presents his first non-fiction work detailing the drug and gang related violence in Mexico.

Chris gives us Mexican press dispatches of drug and gang war violence over three years, presented in a multi volume set intended to chronicle the death, violence and mayhem which has dominated Mexico for six years.
Click here for more information


Meet the Mods
In no particular order...


Steve White
Seafarious
Pappy
lotp
Scooter McGruder
john frum
tu3031
badanov
sherry
ryuge
GolfBravoUSMC
Bright Pebbles
trailing wife
Gloria
Fred
Besoeker
Glenmore
Frank G
3dc
Skidmark
Alaska Paul



Better than the average link...



Rantburg was assembled from recycled algorithms in the United States of America. No trees were destroyed in the production of this weblog. We did hurt some, though. Sorry.
18.207.106.142