Afghanistan
Suicide Bomber Strikes Near Defense Secretary Gates
Gates probably didn't even know this transpired, but I'll bet it gives him something to think about if he hasn't been thinking about it already! Gives me the idea that DoS officials ought to have their kids travel around the country with them in an unarmored red Suburban starting a year after major combat operations cease. But you know that they would specify that everyone start traveling around the country in unarmored red Suburbans so they would have the safety in numbers thing on their side rather than have to come up with solutions.


A suicide bomber in Kabul, Afghanistan Tuesday struck near Defense Secretary Robert Gates, who is in Afghanistan for talks with President Hamid Karzai and other officials.


Please watch for dupes. We had this story yesterday.

The suicide bomb went off on the same airport road Gates was on, within 20 minutes of Secretary Gates' convoy, a U.S. official tells ABC News.


Whoopdy doo. It went off at the same gate, within 20 minutes either way of his convoy going by.

The Associated Press reports the bomber struck a two-vehicle convoy belonging to NATO's International Security Assistance Force near the city's airport.


Because the boomer thought it was Gates? Or because it was there?

There were no casualties in the NATO convoy, however the blast wounding civilians passing nearby.


(Are we having difficulties with tense?) Here's hoping the innocent bystanders weren't seriously wounded.

A suicide bomber also struck the last time Vice President Dick Cheney visited Afghanistan.


And with approximately the same degree of precision.



This article starring:
Defense Secretary Robert Gates
Posted by: gorb || 12/05/2007 05:26 || Comments || Link || E-Mail|| [6473 views] Top|| File under: Taliban
4 cops killed in Afghan ambush
GHAZNI: Taliban ambushed a police patrol in southern Afghanistan on Tuesday, killing four policemen but also losing four of their own fighters, AFP quoted a local police commander as saying. The fighting late on Monday in Ghazni province south of Kabul was the latest in an increased wave of Taliban-linked violence in Afghanistan in recent years. "They killed four of our policemen," Ghazni police chief Khan Muhammad said. Four rebels were killed in a counterattack by security forces, he added.

Taliban spokesman Zabihullah Mujahed confirmed that four of his group were dead after the attack. Several policemen were also killed, he told AFP by telephone.

Welcoming Gates: Mujahed earlier claimed Taliban responsibility for a suicide car bombing in the capital, Kabul, that the NATO-led International Security Assistance Force said wounded 22 Afghan civilians. The spokesman said the militant Islamic group carried out the attack to "welcome" US Defence Secretary Robert Gates who arrived in Kabul on Monday evening, Reuters reported.

There were no casualties among NATO troops in the blast which happened during the morning rush hour on a road just outside Kabul's international airport, an alliance spokesman said. NATO put the number of Afghans wounded at 22. The spokesman for NATO, which runs a force separate to the US military in Afghanistan, said that one of its vehicles was damaged in the blast. Foreign and Afghan troops sealed off the site of the attack and smoke could be seen rising from the area.

A poll conducted for three Western television networks showed that only 42 percent of Afghans rated US efforts positively, down from 68 percent in 2005 and 57 percent last year. The poll conducted for ABC News of the United States, Britain's BBC and Germany's ARD network also found that support for the Taliban fighters is rising. Twenty-three percent of those polled in the troubled southwest said people in their area support the Taliban, triple last's year level.
Posted by: Fred || 12/05/2007 00:00 || Comments || Link || E-Mail|| [6477 views] Top|| File under: Taliban
Africa North
US Treasury moves against leader of militant group in Algeria
The United States on Tuesday imposed financial sanctions on the leader of a militant group based in Algeria. The Treasury Department's action is against Abdelmalek Droukdel, identified as the leader of al-Qaida in Islamic North Africa, which has carried out deadly bombings.

Any bank accounts or other financial assets found in the United States belonging to Droukdel must be frozen. Americans also are forbidden from doing business with him. "Droukdel has supervised and ordered deadly terrorist attacks against innocents," said Adam Szubin, director of Treasury's Office of Foreign Assets Control, which administers and enforces the government's financial sanctions programs.

Treasury alleged that Droukdel supervised bombings in April of the prime minister's office and police facilities in Algiers. Droukdel used an Internet video that talked about the bombings and urged people to become suicide bombers, the department said.

The government alleged he ordered the Dec. 2006 attack on a U.S. company's bus in Algiers that killed one person and wounded others. The government also alleged Droukdel ordered the March 2006 assassination of a former leader of the group who had surrendered to Algerian authorities. The government says Droukdel assumed leadership of al-Qaida in Islamic North Africa in the middle of 2004.


How long have we known about this guy, and why does it take (apparently) a year to ban someone like this? Just asking, perhaps a Rantburger will know the answer.



This article starring:
Abdelmalek Droukdel
Posted by: Fred || 12/05/2007 00:00 || Comments || Link || E-Mail|| [6469 views] Top|| File under: al-Qaeda in North Africa
Africa Subsaharan
Fierce fighting in eastern Chad
There has been a major battle in eastern Chad, with continuing heavy fighting, a rebel group says. The Rally of Forces for Change (RFC) says government forces attacked them at dawn 150km north of the town of Abeche. No casualty figures were given.

The latest clashes come 24 hours after the rebels seized a number of army officers and vehicles. President Idriss Deby is reportedly on the ground in eastern Chad commanding his troops. His army is fighting on two separate fronts: to the south of the current battles with the RFC (led by the president's uncle, Timane Erdimi) at Biltine, they have also been engaging the better-equipped fighters of Mahamat Nouri's Union of Forces for Democracy and Development (UFDD). The UN's refugee agency says it is concerned about the latest fighting and its impact on the camps in the region.

A major battle with the UFDD at Abou Goulem a week ago left hundreds dead and the army said it had chased the remnants of the unit across the border. The UN also warns that two other rebel groups - who along with the RFC and UFDD, signed a Libyan-brokered ceasefire a month ago - are also poised to re-enter combat. Soldiers from recently-ousted Defence Minister Mahamat Nour Abdelkarim's United Front for Change (FUC), who had been integrating into the national army, are reportedly defecting en masse from at least two garrisons, at Adre and Guereda. And negotiations with a fourth rebel group, the Chadian National Concord (CNT) have also broken down, the UN says, with the CNT forces poised to attack Daguessa from their bases inside Sudan. The rebels accuse Mr Deby of being a "tyrant" and favouring members of his Zagawa community.
Posted by: Fred || 12/05/2007 00:00 || Comments || Link || E-Mail|| [6462 views] Top|| File under:
Europe
Turkish military kills six Kurdish rebels
(KUNA) -- The Turkish army on Tuesday killed six Kurdish rebels in clashes in the restive southeast part of the country, military sources said. A military General Staff statement added that the clashes had taken place in the mountainous Sirnak province in southeast Turkey between Turkish troops and elements from the Kurdistan Workers Party (PKK) in which six rebels and one soldier were killed. The PKK, classified as a terrorist organization by the US, Turkey and the European Union (EU) has been fighting since 1984 for autonomy for the southeast area of Turkey with that has Kurdish majority. Up to 37,000 people have been killed in the conflict.
Posted by: Fred || 12/05/2007 00:00 || Comments || Link || E-Mail|| [6470 views] Top|| File under:
India-Pakistan
Woman bomber kills herself
In the first such attack of its kind, a female suicide bomber blew herself up in a high security zone here on Tuesday, but no loss of life or damage to property was reported, a senior police official said.

Peshawar police chief DIG Tanveerul Haq Sipra said the bomber blew herself up when she was stopped at a military checkpost. Cantt SP Ijaz Khan said the incident might not have been a suicide attack, as no suicide jacket parts had been recovered. A police official said the woman, apparently a local, appeared to be between 25 and 30 years old.
Posted by: Fred || 12/05/2007 00:00 || Comments || Link || E-Mail|| [6487 views] Top|| File under: Taliban
Swat relief package soon
Army says small pockets of resistance still exist


MINGORA: The federal government will soon announce a relief package for the residents of Swat district, the Peshawar corps commander said on Tuesday. Talking to journalists after visiting forward positions of troops at Nadia Top, Peshawar Corps Commander Lt Gen Masood Aslam said there would soon be a jirga that will give good news about enforcement of Shariah.


So they're just gonna go ahead and capitulate to the TNSM demands even after they've kicked Mullah Fazlullah's behind?

It makes sense in an Islamic way ...

Meanwhile, Swat operation in-charge Major General Nasir Janjua told journalists that 230 militants had been killed since the operation began on November 24. "Five army jawans have been martyred and several injured in the operation so far," he added. The local journalists were also taken to Saidu Sharif airport and shown seized explosive material the militants were using in terrorist attacks.

Small pockets: The army, however, said small pockets of resistance still existed, which were preventing the army from completely restoring peace in Matta and Khawazakhela. "The army has taken control of hilltops overlooking the two areas where the militants' presence was reported," army spokesman Major General Waheed Arshad told Daily Times.

Military authorities also regretted the imposition of curfew and cessation of mobile phone service but said such actions were necessary to restore law and order. Meanwhile, local residents said mobile phone service had been restored and curfew hours relaxed. "From 7am to 6pm, there was curfew relaxation in Mingora city and GT Road," they said.
Posted by: Fred || 12/05/2007 00:00 || Comments || Link || E-Mail|| [6473 views] Top|| File under: TNSM
Professor gunned down in Bannu
Educationist Prof Muhammad Ismail and his driver were gunned down by unidentified men here on Tuesday. The assailants opened fire on Ismail while he was enroute to Kakki Sub Division College in his car. The driver was instantly killed while Ismail died in district headquarters hospital. The motive behind the killings is yet to be ascertained. Mardan police have registered a case and have started investigations.


I'm tagging this as Taliban, but it could just as easily be dacoits or even a disgruntled husband.
Posted by: Fred || 12/05/2007 00:00 || Comments || Link || E-Mail|| [6474 views] Top|| File under: Taliban
FC man killed, another injured in Quetta attack
An FC personnel was killed and another injured here late on Tuesday when unidentified persons opened fire on an FC checkpost. The attack killed Khan Zaman and seriously injured Ali Mohammad of the Balochistan Constabulary (BC). The attack took place on Jail Road in the Hudda area. It could not be learnt as to how the attack actually took place. Some people say motorcyclists attacked the checkpost while others speculated that the attack was made from the top of a nearby building. No group has accepted responsibility for the attack.


Could be Taliban or Balochistan Liberation Army.
Posted by: Fred || 12/05/2007 00:00 || Comments || Link || E-Mail|| [6482 views] Top|| File under: Taliban
Madrassa bombing suspect arrested
Authorities on Monday arrested the main suspect in the Qilla Saifullah madrassa bombing that killed six students, the interior ministry said on Tuesday. "The culprit involved in the explosion in a madrassa in Qilla Saifullah has been arrested and is under investigation," said interior ministry spokesman Javed Cheema.

Law and order: Addressing a press briefing, Cheema said the law and order situation had been improving fast in troubled areas and the government's writ would soon also be re-established in the remaining pockets. Security forces killed 230 militants and arrested more than 90 others, including some foreigners, in Swat and Shangla in the last four months, the Interior Ministry spokesman said.

He said Swat residents were cooperating fully with security forces for the restoration of peace in the area. The country has paid a heavy price for fighting terrorism in the area but the fight will continue, he added.

Commenting on the burqa-clad woman who blew herself up in Peshawar on Tuesday, Cheema said she was the first woman suicide bomber in the country's history.
Posted by: Fred || 12/05/2007 00:00 || Comments || Link || E-Mail|| [6470 views] Top|| File under: Taliban
Iraq
Iraq group threatens to kill British hostage
BAGHDAD - US forces said on Tuesday they had killed or captured 40 senior Al Qaeda members in Iraq, but militants threatened to kill a British hostage in 10 days as a 'first warning' unless Britain withdraws from the country. The appearance of a British hostage in a video, dated Nov. 18, on Arabic-language Al Arabiya channel underscored the danger still posed by militants.

A large number of gunmen seized five British hostages—a computer instructor and his four bodyguards—from inside a Finance Ministry building in Baghdad in May.

The video set a deadline of 10 days from the date it was broadcast for Britain to pull its troops from Iraq. British troops are deployed in the mainly-Shia south. 'My name is Jason. Today is November 18. I have been here now 173 days and I feel we've been forgotten,' said one of the hostages on the video as he sat in front of a banner of the Shia Islamic Resistance in Iraq.

The video showed a statement in which the group threatened that 'this hostage will be killed as a first warning, which would be followed with details that you would not wish to know'.

Britain condemned the video. 'No matter what the cause, hostage taking can never be justified. We again call on those holding the men to release them unconditionally,' a Foreign Office spokesman said in London.
Posted by: Steve White || 12/05/2007 00:00 || Comments || Link || E-Mail|| [6462 views] Top|| File under: al-Qaeda in Iraq
Suicide car bomb kills 6, wounds 20 in Diyala
BAGHDAD - A suicide car bomber struck a popular market in Iraq's Diyala province on Tuesday, killing six people and wounding 20, police said. The bomber struck in the town of Jalawla, 110 km (70 miles) north of Baghdad in the Diyala River valley, an ethnically and religiously mixed area that has seen some of the worst fighting between US forces and militants over the past several months.


Al-Qaeda is down but not out.
Posted by: Steve White || 12/05/2007 00:00 || Comments || Link || E-Mail|| [6468 views] Top|| File under: al-Qaeda in Iraq
Coalition forces target foreign terrorist facilitators, media cells; two killed, 25 detained
Coalition forces killed two terrorists and detained 25 suspects during operations Tuesday to disrupt al-Qaeda operations in central and northern Iraq.

South of Baqubah, Coalition forces killed a wanted terrorist believed to be an al-Qaeda in Iraq media cell leader who replaced the previous Diyala leader after his death during a Coalition forces operation Nov. 11. Coalition forces approached the target area and secured two buildings. As they moved to secure an adjacent building, two men were seen maneuvering into the palm groves nearby. Perceiving hostile intent, Coalition forces engaged, killing both terrorists. One of the terrorists killed was later identified as the wanted individual. During the operation, the ground force discovered a large amount of al-Qaeda in Iraq propaganda materials. Coalition forces detained three suspects during the operation.

In other operations targeting al-Qaeda's media cells, Coalition forces captured a wanted individual in Baghdad reportedly involved in numerous aspects of media and propaganda operations for al-Qaeda in Iraq. The wanted individual is also believed to be an associate of senior terrorist leaders in the region and a facilitator of terrorist operations. Coalition forces detained one other suspect during the operation without incident.
Continued on Page 49
Posted by: Fred || 12/05/2007 00:00 || Comments || Link || E-Mail|| [6478 views] Top|| File under: al-Qaeda in Iraq
Coalition forces detain two suspected criminal element members
Coalition forces detained two suspected criminals during operations early Saturday in the Khan Bani Said area, north of Baghdad.

The targeted individual was reportedly a significant explosively formed penetrator facilitator and trainer within Special Group criminal elements in the Khan Bani Said area and Baghdad. The suspected criminal was also reportedly an associate of several other senior-level criminal element leaders who were involved in attacks on Coalition forces.

Intelligence led ground forces to the target area where two suspected criminals were detained without incident. The identities of the two suspects, and whether or not one of them may be the targeted individual, are still being determined. "We welcome al-Sayyid Muqtada al-Sadr's cease-fire pledge and we are encouraged by those that honor it," said Cmdr. Scott Rye, MNF-I spokesman. "However, some criminal splinter groups are not honoring the cease-fire and they are a threat that must be removed."
Posted by: Fred || 12/05/2007 00:00 || Comments || Link || E-Mail|| [6474 views] Top|| File under: Mahdi Army
Israel-Palestine-Jordan
Israel challenges report on nukes
TEL AVIV — Israeli officials yesterday disputed the conclusions of Monday's surprise U.S. assessment of Iran's nuclear program, citing "clear and solid intelligence" that Iran is continuing to develop nuclear weapons to threaten Israel and Europe.

"We have no doubt," said one Israeli official, who requested to remain anonymous. "If one looks at the investment, if one looks at the nature of the project, if you look at the cost to the Iranian economy, there is no logical explanation other than that the Iranian program is not benign."

The intelligence assessment revealed a rare open rift between the intelligence communities of two allies, which have cooperated closely and share almost all their information about Iran's nuclear program.

The U.S. National Intelligence Estimate said that Iran froze its program to develop a nuclear weapon four years ago, while it continues to engage in uranium-enrichment activity.

In addition to virtually eliminating the possibility that the U.S. will attack Iran before the end of the Bush presidency, the estimate widens the gap between Israeli and U.S. estimates on the time remaining before Iran could achieve a nuclear weapon.

Israel still insists that there is as little as two years to stop Iran from going nuclear, while the new U.S. assessment finds that unlikely to happen before 2010 to 2015.

"Until now, there were no sharp differences in interpretation," said Yuval Steinitz, a Likud Party legislator who sits on the parliament's Foreign Affairs and Defense Committee.

"I don't know of any piece of intelligence that supports this conclusion. It seems to me that this report repeats the mistake of Iraq, but taking it to the opposite conclusion.

"We have a lot of very clear and solid intelligence, that to my best understanding, clearly shows that the Iranians are developing nuclear weapons today, as they did two years ago. This is not a matter of speculation, but this is about solid intelligence."

Defense Minister Ehud Barak was only slightly less definite in published interviews yesterday.

"It looks like Iran stopped its program to create an atom bomb in 2003 for a certain time, but as far as we know, it has since probably renewed it," he was quoted as saying. "There are differences in the assessments of different organizations in the world about this, and only time will tell who is right."

Prime Minister Ehud Olmert told reporters that Israel "will make every effort — first and foremost with our friends in the U.S. — to prevent the production" of nuclear weapons by Iran.

Although Israeli and U.S. intelligence agencies share most of their data regarding the Iranian threat, it is possible that Israel has some exclusive information.

"Just because we are friends doesn't mean we are going to share everything," said Meir Javedanfar, a Tel Aviv-based analyst who co-authored a book on Iranian President Mahmoud Ahmadinejad and the nuclear program titled "The Nuclear Sphinx of Tehran."

Israelis were uncertain whether to be relieved at the distancing of an existential threat or to be concerned that readiness to confront that threat has been dissipated, perhaps for good.

A leading Israeli analyst, Ehud Ya'ari, said on Channel 2 television that the American finding showed that the Iranian program "is further behind than we assumed."

Washington, he said, had rejected Israel's belief that the Iranians are pursuing one or two secret nuclear programs that are not monitored by the West.

"The Americans apparently came to their conclusions on the basis of human intelligence," he said, mentioning Gen. Ali Reza Asghari, a former Iranian deputy defense minister who defected to the West in February.

Oded Granot, a commentator on Channel 1, who, like Mr. Ya'ari, has good connections with Israel's security establishment, said American intelligence had intercepted a transmission from a senior Iranian military official several months ago, in which he expressed disappointment that Iran's nuclear weapons program had been halted.

Although this might have been deliberate misinformation, Mr. Granot said that in recent weeks a flood of other evidence pointed to the program's being frozen.

Mr. Granot said Israel has learned that many of the 3,000 centrifuges that the Iranians had begun to activate in order to enrich uranium — whether for civilian or military purposes — have broken down.
Posted by: Delphi || 12/05/2007 13:08 || Comments || Link || E-Mail|| [6519 views] Top|| File under:
Hamas-affiliated police in Gaza storm Al-Azhar University
Ma'an – Police officers affiliated to the Hamas-led de facto government stormed the main campus of Al-Azhar University in Gaza City shooting into the air, the university's management said on Monday. This is the second time Hamas forces have raided the campus. They ransacked the central building four months ago, confiscating chemicals used for scientific research.
Posted by: Fred || 12/05/2007 00:00 || Comments || Link || E-Mail|| [6487 views] Top|| File under: Hamas
Three Al-Qassam activists killed in Gaza Strip
Ma'an – Three activists from the Hamas-affiliated Al-Qassam Brigades were killed on Tuesday morning when Israeli fighter jets launched two missiles at an Al-Qassam base in Deir al-Balah in the central Gaza Strip. Palestinian medical sources named the victims as twenty-two-year-old Sulaiman Al-Huli, Abdul-Rahman Abu Ghaza and Salman Dakrani, ages unknown. The medical sources added that the victims were sent to Al-Aqsa Martyrs hospital in Deir Al-Balah. This brings the death toll in the Gaza Strip to seven in the past 24 hours.

This article starring:
ABDUL RAHMAN ABU GHAZA
Hamas
SALMAN DAKRANI
Hamas
SULAIMAN AL HULI
Hamas
Posted by: Fred || 12/05/2007 00:00 || Comments || Link || E-Mail|| [6473 views] Top|| File under: Hamas
Israeli forces arrest two Hamas members in Nablus; fail to arrest 'wanted' Hamas activist
Ma'an – Israeli forces invaded Nablus in the northern West Bank on Tuesday morning, seized two Palestinians but failed to arrest a 'wanted' Hamas activist, eyewitnesses told Ma'an. Several Israeli military vehicles invaded the Rafedia neighbourhood and stormed several Palestinian houses under the guise of searching for 'wanted' Palestinians, according to eyewitnesses.

Hamas sources said the invading forces seized two Hamas members thirty-year-old Alaa Fadda and twenty-one-year-old Muhammad Qanazi from their homes in Al-Ma'mun Street in Nablus. In a statement released by Hamas, they said Israeli forces ransacked the home of 'wanted' Hamas activist thirty-one-year-old Alaa Hassuna in Rafedia, but they failed to find him.

This article starring:
ALAA FADA
Hamas
ALAA HASUNA
Hamas
MUHAMAD QANAZI
Hamas
Posted by: Fred || 12/05/2007 00:00 || Comments || Link || E-Mail|| [6471 views] Top|| File under: Hamas
Southeast Asia
Six dead in southern Thai restaurant bombing
Six people died and 24 were injured at a roadside restaurant in Pattani's Muang district on Tuesday, one of the deadliest bombing tolls in recent memory. The explosive was hidden in the fuel tank of a motorcycle ridden by two suspected Muslim insurgents. It detonated as they went past the restaurant, army spokesman Col Akara Thiprote said. "We suspect the bomb went off before they intended it to," Col Akara said. The two were killed instantly.

Two people outside the open-air restaurant were killed, along with two employees. The many injured people were taken to Pattani provincial hospital.
The two dead people unmentioned in the last paragraph appear to be the bombers.

In Kok Pho district, three suspected insurgents wanted on arrest warrants, two of them teachers, were arrested yesterday morning. They were identified as Asae Salae, 32, a labourer, Adisak Tayeh and Ason Baka, 29, both teachers. Police said that Mr Adisak taught at the Asistan Foundation school and Mr Ason at Muhammadeeya school in the province. The three suspects allegedly worked on the ground for the terrorist insurgent network.

Pol Col Supawat Tapkoew, police chief at Khok Pho police station, said they were arrested at a house by a combined force of police and soldiers. Items such as a torch and a canvas tent were seized. The suspects denied any involvement in the jihad insurgency.

Also in Pattani, two bombs tied to the underside of a pick-up truck were discovered by accident in Muang district yesterday. Salae Jehuseng, said he drove his pick-up to a repair shop after smoke billowed out from beneath it. Startled repairmen found the explosives attached to the underside of the vehicle. A bomb team took 20 minutes to disable them. One device weighed 5kg and the other 2kg. The squad members said the first device failed to explode and the second was neutralised in time, so nobody was harmed.

In neighbouring Yala, Yongyuth Julales, a defence volunteer, was seriously wounded in an ambush in Bannang Sata district yesterday afternoon. He was shot at while patrolling the Yala-Betong road.
Posted by: ryuge || 12/05/2007 06:51 || Comments || Link || E-Mail|| [6471 views] Top|| File under: Thai Insurgency
Who's in the News
40
[untagged]
7
Taliban
6
Hamas
3
al-Qaeda in Iraq
2
Hezbollah
2
Iraqi Insurgency
1
Global Jihad
1
al-Qaeda in North Africa
1
TNSM
1
Jamaat-e-Islami
1
Mahdi Army
1
al-Qaeda
1
Thai Insurgency
1
Govt of Iran
Bookmark
E-Mail Me
The Classics
The O Club
Rantburg Store
The Bloids
The Never-ending Story
Thugburg
Gulf War I
The Way We Were
Bio
Merry-Go-Blog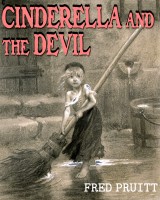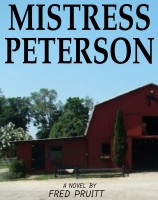 On Sale now!


A multi-volume chronology and reference guide set detailing three years of the Mexican Drug War between 2010 and 2012.

Rantburg.com and borderlandbeat.com correspondent and author Chris Covert presents his first non-fiction work detailing the drug and gang related violence in Mexico.

Chris gives us Mexican press dispatches of drug and gang war violence over three years, presented in a multi volume set intended to chronicle the death, violence and mayhem which has dominated Mexico for six years.
Click here for more information


Meet the Mods
In no particular order...


Steve White
Seafarious
Pappy
lotp
Scooter McGruder
john frum
tu3031
badanov
sherry
ryuge
GolfBravoUSMC
Bright Pebbles
trailing wife
Gloria
Fred
Besoeker
Glenmore
Frank G
3dc
Skidmark
Alaska Paul



Better than the average link...



Rantburg was assembled from recycled algorithms in the United States of America. No trees were destroyed in the production of this weblog. We did hurt some, though. Sorry.
3.238.225.8

Help keep the Burg running! Paypal: