Afghanistan
Japanese doctor dies after attack in Afghanistan
KABUL, Afghanistan (AP) ‐ A Japanese physician and aid worker in eastern Afghanistan died of his wounds after an attack Wednesday that also killed five Afghans, including the doctor's bodyguards, the driver and a passenger, a hospital spokesman said.

The attack in Nangarhar province targeted Japanese doctor Tetsu Nakamura as he was heading to the provincial capital, Jalalabad, according to the provincial governor's spokesman, Attaullah Khogyani.

Nakamura was seriously wounded and was reported to be in critical condition immediately after the attack. He underwent surgery at a local hospital but died of his wounds shortly after, while being airlifted to the Bagram airfield hospital in the capital, Kabul, said Gulzada Sanger, the hospital spokesman.

Japanese Prime Minister Shinzo Abe expressed shock at the brutal killing. "As a doctor, Mr. Nakamura made great contributions in areas of medical care in Afghanistan," Abe told reporters in Tokyo, stressing that Nakamura risked his life daily "in a dangerous and intense region."

Nakamura had headed the Japanese charity, Peace Medical Service, in Nangarhar since 2008. He came to Afghanistan after a Japanese colleague, Kazuya Ito, was abducted and killed.
The Taliban's spokesman Zabiullah Mujahid tweeted that the Taliban has "no connection" with the attack, and no other group has so far claimed responsibility.

Palace spokesman Sediq Sediqqi on twitter strongly condemned the attack on Afghanistan's "greatest friend," and said that Dr. Nakamura "dedicated all his life to change the lives of Afghans, working on water management, dams and improving traditional agriculture in Afghanistan."

TOLOnews reporter Abdulhaq Omeri said that Dr. Nakamura worked more than a decade in the province and was recently awarded an honorary Afghan citizenship by President Ghani.
Posted by: Besoeker || 12/04/2019 07:15 || Comments || Link || E-Mail|| [257 views] Top|| File under:
Africa North
Militia group attacks house of female activist in Benghazi
[Libya Observer] Victims Organization for of Human Rights said on Monday that a pro-Haftar militia headed by Idris al-Farsi raided the home of the activist Nadine al-Farsi, an opponent to Haftar, in Benghazi.

The organization said that the militia terrified

women and kiddies

at the house despite the absence of Nadine and her father, who fled the city because of Haftar's pursuit of them.

In mid-July, a militia loyal to Haftar attacked the house of MP, Siham Sergewa in Benghazi, and took her to an unknown destination. Her fate remains unknown amid reports confirming her death.
Posted by: Fred || 12/04/2019 00:00 || Comments || Link || E-Mail|| [92 views] Top|| File under: Arab Spring
Europe
Sweden: Man Drives Car Into Gym, Wrote Letter Mentioning Osama Bin Laden
[SummitNews] A 29-year-old man drove a car into a gym in Stockholm during a handball match, with authorities treating the incident as a possible terror attack after they discovered a letter written by the suspect which mentioned the late Osama bin Laden

...... who is now beyond all cares and woe......
The alleged attack occurred on Saturday night during handball match between two teams of 14-year-olds in the Youth Championship.

A video clip shows the handball players running away in fear after a loud bang is heard and the car crashes into the arena.


Video clip in a tweet can be seen at the link.

The man was initially arrested on charges of drunk driving and gross negligence and released, but the investigation took a new turn when authorities discovered a letter he had written which mentioned 9/11

criminal mastermind

Bin Laden and stated "people should die."

Special

Sherlocks

were called in and the incident is now being treated as a possible terror attack.

"The vehicle used by the man in the act must also have been rigged," reports Aftonbladet. "A car battery with cables must have been on the accelerator."

It subsequently emerged that the man was previously convicted for attempted murder but was released from prison after serving just 5 years.
Posted by: trailing wife || 12/04/2019 00:00 || Comments || Link || E-Mail|| [278 views] Top|| File under: Moslem Colonists
Home Front: WoT
Hezbollah 'sleeper' agent gets 40 years for spying for terror networks
A fair sentence for a man who married just for citizenship so he could reconnoiter and prep terror attacks on the orders of Hizb'allah and Iran.

[NYPOST] A Hezbollah "sleeper" agent blasted the US government as ethically bankrupt Tuesday ‐ before he was sentenced to 40 years behind bars for his role in the terrorist organization.

Ali Kourani told a Manhattan federal courtroom that prosecutors "violated all ethics" after he appeared on their doorstep volunteering information about Hezbollah ‐ and was then charged for providing material support as a member of the Islamic Jihad


...created after many members of the Egyptian Moslem Brotherhood decided the organization was becoming too moderate. Operations were conducted out of Egypt until 1981 when the group was exiled after the assassination of President Anwar Sadat. They worked out of Gaza until they were exiled to Lebanon in 1987, where they clove tightly to Hezbollah. In 1989 they moved to Damascus, where they remain a subsidiary of Hezbollah...


Organization.

"I wonder what will be next?" the former Bronx resident hypothetically asked judge Alvin Hellerstein. "Dismembering dissidents in embassies? Turning sanctuary cities into black sites?"

Kourani's conviction and sentence as a member of IJO is the first of its kind in the country, with a jury finding him guilty of spying on Hezbollah's behalf between 2002 and 2015.

The 35-year-old, who referred to himself as "the child of a war," was born in Leb but immigrated legally to the US in 2003 before settling in New York City where he surveilled Big Apple airports, federal buildings and military facilities ‐ and sent reports back to higher-ups. Prosecutors claim he fraudulently obtained citizenship in order to participate in IJO attack-planning missions.

During his Tuesday statement, the former counterfeit Ugg salesman failed to express any remorse for his actions or affiliation with Hezbollah ‐ which is considered a terrorism organization by the United States ‐ and instead called it a "political party" as he continued to rail against "government overreach" and America's "double standards."

Hellerstein eventually intervened, interrupting Kourani's monologue about his broken family to remind him he'd been convicted by a jury.

"It was not the government, the prosecutors, the CIA... who found you guilty," the judge barked. "You can't blame the government because you're estranged from your wife and she divorced you and took the kids to Canada."
Posted by: Fred || 12/04/2019 00:00 || Comments || Link || E-Mail|| [180 views] Top|| File under: Hezbollah
Iraq
Talks in Iraq capital as violence hits shrine cities
[AlAhram] Iraq's politicians gathered in Baghdad on Tuesday to discuss a way out of two months of protests that brought down the previous government, as violence hit two Shiite shrine cities.

In Najaf, seat of Iraq's Shiite religious leadership, anti-government demonstrators gathered late into the night around the tomb of a

holy man

who founded a Shiite party, an AFP correspondent reported.

Armed men in civilian clothes who were guarding the tomb were seen firing shotguns and tear gas at protesters, but medics could not provide an immediate casualty toll.

It is part of a larger complex that has been surrounded for days by demonstrators denouncing the rule of an entrenched political elite.

Najaf has been a flashpoint since protesters torched the Iranian consulate in the city last Wednesday, accusing Iraq's eastern neighbour of propping up a corrupt government in Baghdad.

Around two dozen protesters have died since, and the governor has called on the central government to put an end to the violence.

Influential tribal dignitaries have also tried to mediate and on Tuesday they called on populist

holy man

Moqtada Sadr and his Saraya al-Salam (Peace Brigades) to intervene, according to a statement by Sadr's office.

He has yet to respond.

Sadr was a key sponsor of outgoing prime minister Adel Abdel Mahdi after having won the lion's share of seats in parliament in a May 2018 general election.

But he backed the protests early on and instructed his fighters to "protect" demonstrators from security forces.

In the shrine city of Karbala, renewed street

festivities

between protesters and security forces raged late into the night, an AFP correspondent reported.

Riot police fired live rounds and tear gas at the crowds.

Protests also continued in other parts of the south against the central government and Iran, whose pointman for Iraqi affairs Qasem Soleimani is in Iraq for talks.

Political factions were meeting on Tuesday to find a replacement for Abdel Mahdi and to hash out a new electoral law to oversee a snap general election.

The protesters, who have thronged the streets since early October, say they want more than just a premier and new elections.

They have also called for a new constitution and the abolition of the parties that have dominated Iraqi politics for more than a decade.
Posted by: trailing wife || 12/04/2019 02:03 || Comments || Link || E-Mail|| [185 views] Top|| File under: Govt of Iraq
Yezidi woman rescued by Iraqi Army near Ramadi
[Rudaw] Iraqi troops have rescued a 17-year-old Yezidi woman who was being held captive in the Anbar desert near the city of Ramadi, according to a Kurdish official.

Preparations are underway to reunite Zhiyan Shamo Khidhir with her family, Hussein Qaidi, head of the Kurdistan Regional Government (KRG)'s Yezidi Rescue Office, told Rudaw on Tuesday.

Born in 2002 in the village of Kocho, Shingal, Khidhir was among around 7,000 Yezidi women and girls kidnapped by the Islamic State
...formerly ISIS or ISIL, depending on your preference. Before that they were al-Qaeda in Iraq, as shaped by Abu Musab Zarqawi. They're really very devout, committing every atrocity they can find in the Koran and inventing a few more. They fling Allah around with every other sentence, but to hear western pols talk they're not really Moslems....
(ISIS) group in the summer of 2014.

No other details about the rescue, Khidhir's condition, or her current location were provided.

Qaidi said his office is coordinating with the Iraqi Army to help reunite her with her family. He did not say where the family now resides.

Many of those who escaped the ISIS genocide in Shingal fled to displacement camps in the Kurdistan Region province of Duhok. Others emigrated to Europe
...the land mass occupying the space between the English Channel and the Urals, also known as Moslem Lebensraum...
or further afield ‐ decimating the region's once vibrant ethnic and religious diversity.

Roughly half of the

women and kiddies

kidnapped

by ISIS have since been brought to safety by the Yezidi Rescue Office.

What happened in Kocho and other villages like it has been highlighted by Yezidi survivor and human rights
...which are usually entirely different from personal liberty...
activist Nadia Murad, who became a UN Goodwill Ambassador in 2016 and was awarded the Nobel Peace Prize in 2018.

Although Shingal was retaken from ISIS in 2015, the region remains hotly disputed between rival forces. Displaced families are wary of returning amid the insecurity, the lack of infrastructure, and recent Ottoman Turkish Arclight airstrike

...KABOOM!...
s targeting the alleged positions of the Kurdistan Workers' Party (PKK).

Of Iraq's remaining 550,000 Yezidis, an estimated 360,000 of them live in camps and communities in the Kurdistan Region, according to statistics from the KRG's Yezidi Rescue Office. Around 40,000 remained or returned to Shingal.
Posted by: trailing wife || 12/04/2019 01:31 || Comments || Link || E-Mail|| [2776 views] Top|| File under: Govt of Iraq
Diyala villagers flee spike in attacks by resurging Islamic State
[Rudaw] This is the village of Bawaplawiya in Khanaqin, Diyala province - an area disputed by the governments of the Kurdistan Region and Iraq.

It was once home to 70 families. But residents say threats from Islamic State

...formerly ISIS or ISIL, depending on your preference. Before that they were al-Qaeda in Iraq, as shaped by Abu Musab Zarqawi. They're really very devout, committing every atrocity they can find in the Koran and inventing a few more. They fling Allah around with every other sentence, but to hear western pols talk they're not really Moslems....
have grown since Kurdish Peshmerga forces were forced out of the area by federal forces in 2017.

Fifty families have since fled.

"Go and film the locked doors. Check and see how many houses are locked out of 70. People are miserable here," villager Mohammed Jabar said.

The same fate has befallen other villages in the area, where six predominantly Kurdish villages have been abandoned in fear of ISIS.

In the past two days alone, ISIS has carried out three separate attacks in Diyala province, killing an Iraqi army soldier, five Hashd al-Shaabi militiamen, and wounding 15 others.

The burst of attacks has put Peshmerga forces in the area on high alert. They say the area is a security vacuum left vulnerable to attack.

"

ISIS

[Islamic State] has grown from a group to a force," Diler Shkur, a Peshmerga infantry commander said. "They have reorganized themselves thanks to the Iraqi government, because they neither allow us to carry out operations in this huge security zone to protect at least the Kurdish inhabited areas, nor are they capable of protecting them. Across frontlines and observation posts where the Peshmerga are present, we have fortified our bases and made preparations [against ISIS]."

According to intelligence obtained by the Peshmerga, ISIS has deployed 30 well-trained jihadists commanded by a foreign emir to the Khanaqin, Jalawla and Qaratapa regions. Iraqi intelligence estimates 1,500 ISIS

Lions of Islam

have recently been deployed across the Diyala, Saladin and Kirkuk provinces.
Posted by: trailing wife || 12/04/2019 01:03 || Comments || Link || E-Mail|| [199 views] Top|| File under: Islamic State
Iraqi forces arrest deputy leader of ISIS, close associate of Baghdadi in Kirkuk
[ALMASDARNEWS] The Iraqi security forces announced the arrest of a deputy leader from the Islamic State

...formerly ISIS or ISIL, depending on your preference. Before that they were al-Qaeda in Iraq, as shaped by Abu Musab Zarqawi. They're really very devout, committing every atrocity they can find in the Koran and inventing a few more. They fling Allah around with every other sentence, but to hear western pols talk they're not really Moslems....
(ISIS/

ISIS

/IS/

ISIS

) in the Kirkuk Governorate in northern Iraq.

"According to our information, the police forces from Hawijah in the Kirkuk province were able to arrest the terrorist known as 'Abu Khaldoun' inside an apartment in the Wahad Izhar area. He was assuming the false identity of Sha'alan 'Obeid," the Iraqi security forces said.

"This criminal was a deputy of Abu Bakr al-Baghdadi and was formerly the so-called 'emir' of the Salaheddine Governorate," they added.

On October 27, U.S. President Donald Trump
...His ancestors didn't own any slaves...
announced the death of terrorist Abu Bakr al-Baghdadi after he detonated his

boom jacket

inside the Idlib Governorate of Syria.

Trump noted that Baghdadi was "quickly and accurately identified." Trump later thanked The Sick Man of Europe Turkey


...just another cheapjack Moslem dictatorship, brought to you by the Moslem Brüderbund...


, among others, for helping locate Baghdadi .
Posted by: Fred || 12/04/2019 00:00 || Comments || Link || E-Mail|| [186 views] Top|| File under: Islamic State
Iran arrests group 'planning unrest' at Tehran universities: Intelligence ministry
[ENGLISH.ALARABIYA.NET] Leaders of a group "planning unrest" at universities in Tehran this weekend have been arrested, Iranian authorities said on Tuesday, adding that many of the 2,021 people detained in the area around the capital in unrest last month were released.

The intelligence ministry said the leading members of a group planning disturbances at universities in Tehran and in other parts of Iran

...a theocratic Shiite state divided among the Medes, the Persians, and the (Arab) Elamites. Formerly a fairly civilized nation ruled by a Shah, it became a victim of Islamic revolution in 1979. The nation is today noted for spontaneously taking over other countries' embassies, maintaining whorehouses run by clergymen, involvement in international drug trafficking, and financing sock puppet militias to extend the regime's influence. The word Iran is a cognate form of Aryan, the abbreviation IRGC is a cognate form of Stürmabteilung (or SA), the term Supreme Guide is a cognate form of either Shah or Führer or maybe both, and they hate Jews Zionists Jews. Their economy is based on the production of oil and vitriol...
on the country's annual students' day on December 7 had been arrested, according to the official IRIB news agency.

During the recent protests, the group had planned to draw students off the campus of Tehran University "to create unrest," a ministry statement said. It gave no further details.

Tehran province governor Anoushiravan Mohseni Bandpay meanwhile said many of the 2,021 people arrested in Tehran province in unrest kicked off by a hike in fuel prices had been released, according to the semi-official Mehr news agency.

"In the recent unrest 2021 people were arrested, many of whom were arrested for the first time based on (their) ignorance and in an emotional atmosphere and were immediately released," Bandpay said.

In what may have been the biggest anti-government protests in the 40-year history of the Islamic Theocratic Republic, demonstrations began on Nov. 15 after the government announced gasoline price hikes.

But the protests quickly turned political, with demonstrators demanding the removal of the top leaders of the country, one of OPEC's biggest oil producers.

Interior Minister Abdolreza Rahmani Fazli said last week that up to 200,000 people took part nationwide in the unrest.


Posted by: Fred || 12/04/2019 00:00 || Comments || Link || E-Mail|| [149 views] Top|| File under: Govt of Iran
Turkish Army sets up 2 new military bases in northeast Syria
[ALMASDARNEWS] The Ottoman Turkish Army has set up two new military headquarters in the surrounding areas of Ras al-Ayn in northeastern Syria, the Arabic-language media outlets reported.

The Arabic-language al-Ikhbariya TV reported that the Ottoman Turkish Army has built two more military centers in the villages of al-Toulan and al-Kanhir in the countryside of Ras al-Ayn in the al-Hasakah Governorate.

Ras al-Ayn is located in northwestern al-Hasakah and 85 kilometers from the city of Hasakah.

In a relevant development in late October,

festivities

erupted between the Syrian Army units deployed in the Ras al-Ayn countryside and Ottoman Turkish-backed

bully boy

s, which attacked the area during army's deployment.

The

festivities

erupted as the Syrian Army units advanced from the direction of Tal Tamr in the northern countryside of Hasakah towards the Ottoman Turkish border, and deployed in the villages of Um Harmlah, Bab al-Kheir, Um Eshbeh, al-Asdiayah in the southeastern countryside of Ras al-Ayn, reducing the distance to the Ottoman Turkish border to few kilometers.
Posted by: Fred || 12/04/2019 00:00 || Comments || Link || E-Mail|| [175 views] Top|| File under: Sublime Porte
US Coalition denies drone strike that killed jihadist leader in northern Idlib
[ALMASDARNEWS] The U.S. coalition denied reports that they recently carried out the

dronezap

in northern Idlib that killed one of the commanders of Hay'at Tahrir al-Sham, formerly al-Nusra, before that it was called something else

...al-Qaeda's Syrian affiliate, from which sprang the Islamic State...
The U.S. Coalition

front man

Colonel Miles Kajins told Sputnik on Tuesday: "The coalition has not conducted any recent air strikes in northwestern Syria," confirming that it was not their forces that carried out the

liquidation

of Abu Ahmad al-Muhajer.

Earlier on Tuesday, the Syrian media reported that a

dronezap

near the border crossing in Atmeh killed Abu Ahmad al-Muhajer and some of his associates.

No further details were released after the alleged the

dronezap

; however, some local

Death Eater

activists accused the U.S. Coalition of carrying out this attack.

The activists said the suspected drone struck this van as it was traveling along the Ottoman Turkish border, but did not specify who was in the vehicle until the pro-government media said it was Abu Ahmad al-Muhajer.
Posted by: Fred || 12/04/2019 00:00 || Comments || Link || E-Mail|| [242 views] Top|| File under: al-Nusra
Who's in the News
48
[untagged]
4
Arab Spring
3
Govt of Iran Proxies
3
Sublime Porte
3
Islamic State
3
Govt of Iran
2
Tin Hat Dictators, Presidents for Life,
2
Commies
2
Govt of Iraq
2
Govt of Pakistan
2
Moslem Colonists
1
Islamic Jihad (Palestian)
1
Govt of Syria
1
al-Nusra
1
Boko Haram (ISIS)
1
Hezbollah
Bookmark
E-Mail Me
The Classics
The O Club
Rantburg Store
The Bloids
The Never-ending Story
Thugburg
Gulf War I
The Way We Were
Bio
Merry-Go-Blog
Hair Through the Ages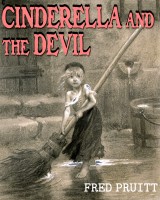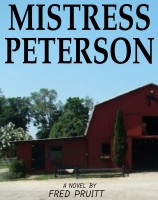 On Sale now!


A multi-volume chronology and reference guide set detailing three years of the Mexican Drug War between 2010 and 2012.

Rantburg.com and borderlandbeat.com correspondent and author Chris Covert presents his first non-fiction work detailing the drug and gang related violence in Mexico.

Chris gives us Mexican press dispatches of drug and gang war violence over three years, presented in a multi volume set intended to chronicle the death, violence and mayhem which has dominated Mexico for six years.
Click here for more information


Meet the Mods
In no particular order...


Steve White
Seafarious
Pappy
lotp
Scooter McGruder
john frum
tu3031
badanov
sherry
ryuge
GolfBravoUSMC
Bright Pebbles
trailing wife
Gloria
Fred
Besoeker
Glenmore
Frank G
3dc
Skidmark
Alaska Paul



Better than the average link...



Rantburg was assembled from recycled algorithms in the United States of America. No trees were destroyed in the production of this weblog. We did hurt some, though. Sorry.
3.236.159.130