Afghanistan
Bomb Kills Five in Southern Afghanistan
[An Nahar] At least five people, including two women, were killed when a bomb targeting an army vehicle went kaboom! in southern Afghanistan on Monday, officials said.

The remote-controlled bomb was placed on a

cycle of violence

and hit an Afghan army patrol truck as it was passing in Trin Kot the capital of Uruzgan province.

"Two Afghan army soldiers and three

non-combatants were killed

in the blast," provincial police

front man

Farid Ayal told Agence

La Belle France

Presse.

The Uruzgan governor's

front man

, Abdullah Hemat, said two women were among those killed.

The blast also

maimed

eight others, including two soldiers, he said.

Posted by: Fred || 12/04/2012 00:00 || Comments || Link || E-Mail|| [10793 views] Top|| File under: Taliban
Africa Horn
20 inmates escape from a Jail in Somalia's Baidoa city
[Shabelle] At least 20 alleged Al shabab inmates reportedly

beat feet from

Somalia's Baidoa town which is largely controlled by Somali government forces together with Æthiopian troops.

Inmates walked out front door during mass prison escape in Baidoa on Sunday night. New information says the inmates went through and an understanding with the jail guards.

Sources said The escape probably couldn't have worked without the help of officials within the prison.

Abdifatah Ibrahim Gesey, the governor for Bay region, told Shabelle Media via telephone that local authorities immediately launched a manhunt after the 20 inmates fled from the city, 250 Km northwest Mogadishu.

This happened as in the last few weeks, Somali government forces have been carrying out security operations in the city that once ruled by Al shabab

cut-thoat

s.
Posted by: Fred || 12/04/2012 00:00 || Comments || Link || E-Mail|| [10793 views] Top|| File under: al-Shabaab
Police in Benadir region secure Mogadishu roads
[Shabelle] A police officer in Mogadishu says they have secured all roadblocks in the capital complying with the recent order from President Hassan Sheikh Mohamud.

While giving an interview to Shabelle Media, Ali Mohamed Elmi, the deputy police boss of Benadir province announced that police embarked on major security operations to rid the Mogadishu roads off illegal road blocks which unlawful charges used to be collected from public service vehicles working in major Mogadishu roads.

The comments followed after Somali president has met at the state house in the capital with army generals and district commissioners and discussed ways to eliminate the illegal road blocks.

However,


a lie repeated often enough remains a lie...


Mohamud Ahmed Nur Tarsan, the governor of Benadir region opposed an order issued by Somali president that orders to stop the all taxes collected from the state.
Posted by: Fred || 12/04/2012 00:00 || Comments || Link || E-Mail|| [10795 views] Top|| File under: al-Shabaab
Somali minister unscathed in ambush
[Shabelle] Abdikarin Hussein Guled, Somalia's interior minister has escaped unscathed from an ambush by Al-Shabaab



... Somalia's version of the Taliban, functioning as an arm of al-Qaeda...


fighters during a visit to the Al-Qaeda-linked group's former stronghold of Marko, 110 Km (68 miles) south of Mogadishu, reports said.

Ahmed was making a rare trip out of Mogadishu on Monday when the convoy was attacked by Al shabab in the outskirts of Shalanbod town, the Afgoye corridor, a key road about 90km north of the capital.

Nearly 10 Somali soldiers were killed in the attack but Mr.Guled was able to continue his trip, a Somali security official said.

A

roadside kaboom

destroyed one of vehicles carrying the internal affairs minister sped off as soon as the face-to-face fighting began.

The minister was traveling from Marko back to Mogadishu, the Somali capital on Monday. The armoured convoy was guarded by African Union


...a union consisting of 53 African states, most run by dictators of one flavor or another. The only all-African state not in the AU is Morocco. Established in 2002, the AU is the successor to the Organisation of African Unity (OAU), which was even less successful...


troops and Somali government soldiers, who seized Marko, the port city in southern Somalia last year without a battle with Al shabab.
Posted by: Fred || 12/04/2012 00:00 || Comments || Link || E-Mail|| [10794 views] Top|| File under: al-Shabaab
Africa Subsaharan
Blasts in Two Nigerian Cities Wound At Least 4
[An Nahar] Two

kaboom

s Monday rocked two different Nigerian cities repeatedly hit by attacks blamed on Islamist

jihad boy

group Boko Haram
... not to be confused with Procol Harum, Harum Scarum, possibly to be confused with Helter Skelter. The Nigerian version of al-Qaeda and the Taliban rolled together and flavored with a smigeon of distinctly Subsaharan ignorance and brutality...
, wounding at least four people, police and residents said.

The

kaboom

s occurred in Kano, the largest city in northern Nigeria, and Maiduguri, the northeastern city at the heart of Boko Haram's insurgency.

A blast outside a mosque near Kano's main textile market went off around 8:30 am in an area where traffic police were stationed, residents said. The area was later cordoned off by troops and

coppers

, Agence

La Belle France

Presse reported.

Police said the blast was caused by a "time-bomb" and left three traffic police and a passerby

maimed

.

"There was an

kaboom

around the Kantin Kwari market targeting some traffic personnel," police

front man

Magaji Majia said.

"Four people

were maimed

. They included a federal road safety personnel, a Hisbah personnel and a state traffic warden as well as a passerby."

The Hisbah are the local sharia police.

Residents of Maiduguri reported a huge

kaboom

but did not yet know details.

"There was a very heavy

kaboom

this morning that shook the entire city," a resident said.

Posted by: Fred || 12/04/2012 00:00 || Comments || Link || E-Mail|| [10793 views] Top|| File under: Boko Haram
Bangladesh
Shibir activist killed in Dinajpur
[Bangla Daily Star] An activist of pro-Jamaat student organization Islami Chhatra Shibir


... the student wing of the Jamaat-e-Islami Bangladesh...


, who sustained injuries in a clash with police in Chirirbandar of Dinajpur, died last night.

Mojaheed

departed this vale of tears

around 9:00pm on his way to Rangpur Medical College Hospital. He received rubber bullets during the clash, Matiur Rahman, secretary general of Jamaat's Dinajpur town unit, told The Daily Star.

He is the son of Khansama upazila Jamaat-e-Islami
...The Islamic Society, founded in 1941 in Lahore by Maulana Sayyid Abul Ala Maududi, aka The Great Apostosizer. The Jamaat opposed the independence of Bangladesh but has operated an independent branch there since 1975. It maintains close ties with international Mohammedan groups such as the Moslem Brotherhood. the Taliban, and al-Qaeda. The Jamaat's objectives are the establishment of a pure Islamic state, governed by Sharia law. It is distinguished by its xenophobia, and its opposition to Westernization, capitalism, socialism, secularism, and liberalist social mores...
Secretary General Ataur Rahman, added Matiur.

The clash ensued when police intercepted a procession brought out by Jamaat-Shibir supporters at Ranirbandar Bazar near Dinajpur-Dhaka highway around 6:15pm.

The law enforcers fired at least 15 tear gas canisters and 10 rounds of rubber bullets to disperse the activists, police said. The clash left at least 15 people injured including Mojaheed.

In response, the activists pelted brickbats at the police, said Md Tariqul Islam, officer-in-charge of Chirirbandar Police Station.

Due to the clash, traffic movement between Dinajpur and other districts halted for around three hours until 9:00pm.

Police tossed in the slammer
... anything you say can and will be used against you, whether you say it or not...
10 Jamaat-Shibir supporters from the spot, but later released them, said the OC.

Border Guard Bangladesh personnel have been deployed in the area following Mojaheed's death.

Posted by: Fred || 12/04/2012 00:00 || Comments || Link || E-Mail|| [10794 views] Top|| File under: Jamaat-e-Islami
Countrywide hartal starts
[Bangla Daily Star] Bangladesh Jamaat-e-Islami


... a Pakistani catspaw remaining active in Bangla politix, loosely affiliated with the Pak religious party of the same name and closely affiliated with most of the terror organizations in Bangla. A member of the BNP's four party governing coalition....


-sponsored countrywide daylong hartal


... a peculiarly Bangla combination of a general strike and a riot, used by both major political groups in lieu of actual governance ...


started Tuesday morning.

Obstructed to hold rallies on Monday, Jamaat called the hartal in a desperate bid to fight the government on the street.

Hours after the announcement, the main opposition BNP late last night extended moral support to its main ally's hartal.

The hartal announcement came around 12:10pm through a

blurb

signed by Jamaat's acting secretary general Shafiqur Rahman. In the statement, all units of Jamaat had been called upon to enforce the strike.

"We are left with no other choice since we were denied permission for today's [Monday's] rally," said Shafiqur Rahman.

Meanwhile,


...back at the comedy club, Boogie was cracking himself up, but nobody else seemed to be getting the non-stop jokes...


in a pre-hartal showdown, Jamaat men set fire to a vehicle and vandalised four more in the capital's Jatrabari area. Jamaat activists also clashed with police in Dinajpur. The clash left one Jamaat man dead.

The party was supposed to hold rallies in the capital and in some other districts Monday afternoon to press the government to release the top Jamaat leaders facing trials on charges of crimes against humanity.

Although being a key component of the BNP-led opposition alliance, Jamaat has alone been taking to the streets to press their core demands -- cancellation of, what they had termed, "farcical war crimes trial" and release of their party high-ups.

In their statement, Jamaat, however, cited restoration of the caretaker government system, price hike of essentials, deterioration of law and order, misrule of the government and attack on the values of Islam as the issues for the hartal.

Jamaat is also agitating along with the opposition alliance that had already declared a series of agitation programmes for December, including a nationwide road blockade on the 9th.

Posted by: Fred || 12/04/2012 00:00 || Comments || Link || E-Mail|| [10794 views] Top|| File under: Jamaat-e-Islami
Caribbean-Latin America
Bloody Zacatecas: 16 die since Saturday

For a map, click here. For a map of Zacatecas state, click here

By Chris Covert
Rantburg.com

A total of 16 individuals were murdered in ongoing drug and gang related violence in Zacatecas state since last week, according to Mexican news accounts.

According to a news item posted on El Sol de Zacatecas news daily, on Monday one unidentified armed suspect was killed and three others were detained in an exchange of gunfire with a Policia Federal road patrol Monday.

Federal agents also seized quantities of weapons including one AK-47 rifle, one .22 caliber submachine gun, an M1 rifle, 11 weapons magazines, 188 rounds of ammunition and 18 stars used to puncture car tires. Vehicles seized included one Oldsmobile sedan and one Ford Lobo (F-150) pickup truck.

El Sol de Zacatecas reported that a total of eight individuals were found executed in three municipalities in Zacatecas.

According to an article, two unidentified young men were shot by armed suspects who were travelling in Valparaiso municipality Monday. Three died at the scene. The report also hints that the two victims were caught in the crossfire of rival criminal gangs in the area.

At 1000 hrs an unidentified man was found shot dead in his residence in Guadalupe municipality Monday. Two hours later another unidentified man was found shot to death in Juan Aldama municipality. The victim was apparently fleeing the assault when he was shot.

A total of four unidentified females were found executed Saturday on the road between Jerez and Fresnillo municipalities by police. The victims were between 15 and 20 years old and had all been handcuffed. A message was left at the scene as a warning to other who help criminal groups. The report did not detail which cartel or criminal group was involved.

Seven other individuals were found murdered in Zacatecas state:

Three unidentified young men were found shot to death in Zacatecas municipality Saturday. The victims were found near the saloon La Quinta Itzel near the village of La Escondida. The victims were in their 20s and all had been shot in the head. A message was left at the scene, but its contents were not disclosed.


Two unidentified young men were found a few hours later, also in Zacatecas municipality, near the facilities of Tecnologico Superior de Zacatecas. Both victims were shot in the head.


Two men were shot to death in Fresnillo municipality Sunday. The victims were shot by armed suspects who were travelling aboard an SUV. The victims were identified as Marvin Enrique Amaya Cabrera, 34, who died at the scene and Gilberto Rios, 25 who died while receiving medical attention. The report said the shooters used AK-47s to kill the victims.
Chris Covert writes Mexican Drug War and national political news for Rantburg.com
Posted by: badanov || 12/04/2012 00:28 || Comments || Link || E-Mail|| [10793 views] Top|| File under:
Caucasus/Russia/Central Asia
Azerbaijan jails four Islamist Eurovision plotters
In Azerbaijan, four foreign-trained Islamists were sentenced to up to 14 years in jail on Monday for planning "terrorist attacks" on the eve of this year's Eurovision song contest in Baku.

A court official said the four were sentenced to between 12 and 14 years in jail for crimes including treason, plotting terrorist attacks, arms smuggling and having links with Iran's Revolutionary Guards.

Security forces killed the group's alleged leader in an operation in April and the other members of the group were arrested a month before the Eurovision contest in May.

The Security Ministry said the arrested had been trained in Iran, Syria, Pakistan, and some had fought NATO troops in Afghanistan. The court proceedings were closed to the public as is usual in Azerbaijan.

Iran and Azerbaijan became embroiled in a diplomatic dispute ahead of the Eurovision finals which were condemned by Iranian clerics and lawmakers who referred to a "gay parade".

Iran was angered by subsequent anti-Iranian protests in Baku, where demonstrators carried pictures of President Mahmoud Ahmadinejad and Supreme Leader Ayatollah Ali Khamenei and banners that read "Azerbaijan does not need clerics-homosexuals!".
Posted by: ryuge || 12/04/2012 00:00 || Comments || Link || E-Mail|| [10793 views] Top|| File under:
Europe
BREAKING: Police Arrest 2 Suspected Accomplices Of Gunman Merah
[Jpost] French police on Tuesday arrested two suspected accomplices of gunman Mohamed Merah, who shot dead seven people in an attack outside a Jewish school in Toulouse in March, AFP reported.

Police arrested one man, who they described as a member of the traveler community, in the town of Albi, and the other in Toulouse, according to AFP.

Police suspect the pair aided Merah in carrying out the attack, AFP reported.

This article starring:
Mohamed Merah
Posted by: || 12/04/2012 11:21 || Comments || Link || E-Mail|| [10793 views] Top|| File under:
Ten on Trial in France for Funding Qaida-Linked Uzbeks
[An Nahar] Ten alleged members of a group that sent tens of thousands of euros to the al-Qaeda-linked Islamic Movement of Uzbekistan (IMU) went on trial in

Gay Paree

on Monday on charges of financing terrorism.

The suspects, mainly of Turkish origin, are alleged to have collected funds in mosques in various French cities to send to the IMU between 2003 and 2008.

They were set to sit in solemn silence in a dull, dark dock, in a pestilential prison with a life-long lock
Yez got nuttin' on me, coppers! Nuttin'!
in a 2008 sweep that included arrests in eastern

La Belle France

, The Netherlands and Germany.

The central figure in the group, Turkish-Dutch citizen Irfan Demirtas, has been held in pre-trial detention since his arrest.

The trial is to conclude on December 19.

Originally formed to overthrow Uzbekistan's President Islam Karimov and set up an Islamic regime across Central Asia, the IMU is said to be active on the volatile border between Pakistain and Afghanistan and is listed as a terrorist group by the United States.

Posted by: Fred || 12/04/2012 00:00 || Comments || Link || E-Mail|| [10793 views] Top|| File under: Islamic Movement of Uzbekistan
India-Pakistan
2 killed by own bomb in Mohmand
[Dawn] Two

faceless myrmidons

were killed by their own bomb near a checkpost in Pandiali tehsil of Mohmand tribal region on Sunday morning, officials said.

They said that security forces found four legs and other parts of bodies at the blast site. They said that the bomb killed the two men when they were planting it near the checkpost.

The local authorities

started the paperwork but haven't done much else

and started investigation.

In Charsadda, a constable was injured in a remote controlled

kaboom

in Saro Kallay area on Sunday.

Officials said that the bomb was planted in a garbage dump along the road that went kaboom! when a police party was present there.

Constable Bakhtawar Shah was injured seriously in the blast. He was shifted to hospital.

Police launched a search operation in the area soon after the blast and started raids for arrest of the culprits.

In Khyber Agency
, unidentified armed persons on Sunday kidnapped four relatives of the recently reinstated khasadar


...a rural policeman in Pakistain or India...


s.

Officials said that

gunnies

kidnapped

Madakhel, Habib, Zulfiqar and Noor Mat from different localities of Sipah area in Bara. They said that all the

kidnapped

men were relatives of the khasadars, who were reinstated recently by political administration after remaining suspended for three years.

The political administration on November 17 reinstated 600 khasadars, who had resigned en bloc only a week after the start of a military operation in Bara in September 2009. The khasadars tendered their resignations after they were issued death warnings by Bara-based banned
...the word banned seems to have a different meaning in Pakistain than it does in most other places. Or maybe it simply lacks any meaning at all...
organization Lashkar-e-Islam.

The administration in return suspended all the 600 khasadars. A week ago, Lashkar-e-Islam again warned residents of the area against cooperating with the government-backed peace committees.

Meanwhile,


...back at the sandwich shop, Caroline was experimenting with ingredients of increasing volatility...


unidentified

gunnies

rubbed out

a resident of Shalobar in Bara and injured two others.

Sources said that a group of

gunnies

entered the house of Sher Qader on the night between Saturday and Sunday and opened indiscriminate firing on the inmates. They said that Sher Qader was killed on the spot while two of his guests including an Afghan national received injuries. Motive behind the attack could not be ascertained.

In Landi Kotal, elders and activists of political parties have criticised arrest of residents of Sheikhwal and Neekkhel by security forces during a search operation conducted in the areas after two roadside

kaboom

s on Friday.

Posted by: Fred || 12/04/2012 00:00 || Comments || Link || E-Mail|| [10795 views] Top|| File under: TTP
Bomb planted near Tarnab police post defused
[Dawn] A bomb, planted in a

cycle of violence

, was defused in Tarnab Farm area in the limits of Chamkani

cop shoppe

here on Sunday.

The

cycle of violence

was parked in front of Tarnab police checkpost located on Grand Trunk Road where law enforcers were checking vehicles.

The in-charge of the post, Sub-inspector Sher Rehman, told Dawn that someone had parked the

cycle of violence

apparently to target police. The

coppers

became suspicious when no one came to take the

cycle of violence

, he said.

Police cordoned off the area and called bomb disposal squad. The busy G.T. Road was closed to traffic for more than an hour. The bomb disposal squad defused the bomb that weighed eight kilograms.

Meanwhile,


...back at the shattered spaceship, Fffflirgoll the Arcturan slithered stealthily toward the control room, where the humans had barricaded themselves...


police registered FIR against an alleged

jacket wallah

and his handler, who were killed in a premature

kaboom

in Dir Colony on the suburbs of

scenic provincial capital

on Saturday night.

The killed persons were identified as Mohammad Iqbal, a resident of Madina Colony, and Mohammad Sadiq, a resident of Dir Colony.

They were identified by their identity cards found by police at the scene of occurrence.

The

kaboom

took place in an open place in the limits of Yakatoot

cop shoppe

. According to preliminary investigations, a bomber, accompanied by his handler, was fitting a

boom jacket

when it went kaboom!.

The bodies of the suicide bomber and his handler were beyond recognition, said a police official.
Posted by: Fred || 12/04/2012 00:00 || Comments || Link || E-Mail|| [10794 views] Top|| File under: TTP
Gunmen desecrate Ahmadi graves in Lahore
[Dawn] Gunmen on Monday desecrated graves of Ahmadis in Lahore, members of the minority community said, in the latest act of intimidation and religious hatred against the beleaguered group.

More than a dozen masked men broke into an Ahmadi graveyard in the Model Town area of Lahore before dawn and after tying up the security guard and caretaker vandalised graves, community

front man

Salimud Din said.

The attackers shattered the tomb stones of about 120 graves and left, he said.

Din said police took no action after similar incidents a few months ago in the eastern city of Faisalabad


...formerly known as Lyallpur, the third largest metropolis in Pakistain, the second largest in Punjab after Lahore. It is named after some Arab because the Paks didn't have anybody notable of their own to name it after...


and the central town of Lodhran.

"The government has failed to protect our human rights


When they're defined by the state or an NGO they don't mean much...


and Ahmadis' life and property is not safe in Pakistain," Din said.

Shahid Ataullah, a local Ahmadi elder, said the attackers came around 2:00am (2100 GMT) and threatened the guard and caretaker with "dire consequences" and said that they were annoyed because Islamic verses were engraved on the tombstones.

Ataullah told AFP that the attackers told the guards they were from

cut-thoat

groups Lashkar-e-Taiba
...the Army of the Pure, an Ahl-e-Hadith terror organization founded by Hafiz Saeed. LeT masquerades behind the Jamaat-ud-Dawa facade within Pakistain and periodically blows things up and kills people in India. Despite the fact that it is banned, always an interesting concept in Pakistain, the organization remains an blatant tool and perhaps an arm of the ISI...
and the Taliban, though there was no claim of responsibility.

Members of the community were discussing whether or not to lodge a formal complaint with police, he said.

"We are under lots of pressure and the objective seems to be to harass us,"Ataullah said.

Police said that they were not aware of the incident.

"There is no such thing in our knowledge. We will take action when someone files a report about the incident," local

cop shoppe

chief Idrees Qureshi told AFP.

In May 2010, nearly 100 people were killed in Lahore after

Death Eaters

stormed two Ahmadi places of worship launching gun and grenade attacks.

Gunmen later raided the hospital where victims were being treated, killing four people in a shoot out.

Posted by: Fred || 12/04/2012 00:00 || Comments || Link || E-Mail|| [10793 views] Top|| File under: Lashkar e-Jhangvi
Southeast Asia
Armed men burn down school building in southern Thailand
As hundreds of schools in Pattani province opened after a 10-day suspension following the November 22 killing of Nanthana Kaewchan, the director of a school in Nong Chik district, a group of armed men early yesterday morning set fire to a two-story school building in Panare district. The Southern Teachers Federation had closed schools in the province to pressure authorities into providing more security for teachers following Nanthana's death.

At around 1:30 a.m., 15 men in black claimed to be state officials wanting to check out the school before the resumption of classes, but then tied up three village defense volunteers on the football field and set fire to the building before fleeing. A teachers' room and much office equipment were damaged while the infirmary and library were partly destroyed.

This arson attack followed the burning of a school building in Panare district at 1:30 a.m. on November 29. Three Buddhist teachers at Tha Kham Cham School, who feared for their safety were transferred, leaving only four teachers to take care of 110 students.

In the neighboring Yala province, the Army beefed up security for teachers around the clock. National Police chief Adul Saengsingkaew said security would be provided to teachers and that officials would watch out for terrorists' insurgents' moves during the New Year period. The terrorists separatists were losing sympathisers, he added.

Teacher gunned down in Narathiwat

A 32-year-old female teacher was gunned down by suspected terrorists militants in Narathiwat province on Monday despite a enhanced security for teachers in the deep South. Schoolteacher Chatsuda Nilsuwan was shot four times by a motorcycle pillion rider while she was on her way from the school to her house in the evening.

Witnesses said that the teacher was traveling alone on her motorcycle without military protection because she had finished work later than usual.

Chatsuda was the 155th teacher killed since the southern insurgency flared up in 2004.
Posted by: ryuge || 12/04/2012 00:00 || Comments || Link || E-Mail|| [10793 views] Top|| File under: Thai Insurgency
Syria-Lebanon-Iran
US denies Iranian drone capture claim
A U.S. Navy spokesman said that no drone has been lost in the Gulf recently after Iran said on Tuesday it had captured a U.S. drone in its airspace during the last few days.

The Islamic Revolutionary Guards Corps said a ScanEagle drone had been gathering information over the Gulf and had entered Iranian airspace when it was "captured".

The spokesman for U.S. Naval Forces Central Command in Bahrain said, "The U.S. Navy has fully accounted for all unmanned air vehicles operating in the Middle East region. Our operations in the Gulf are confined to internationally recognized water and air space. We have no record that we have lost any ScanEagles recently."
Posted by: ryuge || 12/04/2012 05:33 || Comments || Link || E-Mail|| [10793 views] Top|| File under:
Syria FM Spokesman 'Defects' from Regime, Leaves Syria
[An Nahar] Syrian foreign ministry

front man

Jihad al-Maqdessi has defected from
Hereditary President-for-Life Bashir Pencilneck al-Assad


The Scourge of Hama...


's regime, a Syrian opposition leader announced on Monday.

"Maqdessi left Damascus


...The capital of Iran's Syrian satrapy...


for Beirut and from there he headed to an unknown destination," Jamal al-Wadi, the director of the office of revolutionary movement of the Syrian National Council, told Sky News Arabia television.

The Syrian Observatory for Human Rights said Maqdessi has "resigned" and is headed for London.

"Maqdessi was pressured by people inside the presidential palace, but not the president himself, to resign. He is now on his way to London," Observatory director Rami Abdel Rahman told Agence

La Belle France

Presse, adding that he had left with his family from the Beirut Rafik Hariri International Airport.

"The entourage of the president was disturbed by frequent media appearances by Maqdessi and some of the statements he made," Abdel Rahman said of the diplomat, who maintains an official Twitter account.

A native Arabic speaker and fluent in French and English, Maqdessi conducted his thesis in London while working for the Syrian embassy.

The Christian native of Damascus was called back to the Syrian capital soon after an uprising against Assad broke out in March last year to assume the post of foreign ministry

front man

.

He later relocated his wife and two children to Beirut, where he would visit them on the weekends.

Maqdessi had come under criticism of late by the ministry, the cabinet and by state media officials at the presidential palace, according to friends. However,


those who apply themselves too closely to little things often become incapable of great things...


he maintained his loyalty to Assad.

Earlier on Monday, the Lebanese pro-Damascus television al-Manar said "Maqdessi has been relieved of his duties for voicing stances that do not conform to Syria's official rhetoric."

Al-Mayadeen, another Beirut-based pro-Syria television, also reported that Maqdessi had defected.

Meanwhile,


...back at the pool hall, Peoria Slim had found another sucker...




Leb

's al-Jadeed television said "Maqdessi left for London via the Beirut airport after tensions in his relation with the Syrian regime."

Posted by: Fred || 12/04/2012 00:00 || Comments || Link || E-Mail|| [10804 views] Top|| File under: Govt of Syria
Deadly bombing near Turkey as Syrian violence continues
[Fox News] Syrian warplanes on Monday bombed a security building that had been taken over by rebels along the Turkish border, killing at least one person, wounding 20 more and sending dozens of civilians fleeing across the frontier, a Turkish official said.

The conflict also spilled into Syria's eastern neighbor,

Leb

, after Lebanese troops exchanged fire with rebels across the border late Sunday. Violence from Syria's 20-month-old uprising has on several occasions touched neighboring countries, fueling concerns that the Arab Spring's longest and deadliest revolt could touch off a regional war.

The violence came as Russian President Vladimir Putin

...Second President of the Russian Federation and the first to remain sober. Because of constitutionally mandated term limits he is the current Prime Minister of Russia. His sock puppet, Dmitry Medvedev, was installed in the 2008 presidential elections. Putin is credited with bringing political stability and re-establishing something like the rule of law. During his eight years in office Russia's economy bounced back from crisis, seeing GDP increase, poverty decrease and average monthly salaries increase. During his presidency Putin passed into law a series of fundamental reforms, including a flat income tax of 13%, a reduced profits tax, and new land and legal codes. Under Putin, a new group of business magnates controlling significant swathes of Russia's economy has emerged, all of whom have close personal ties to Putin. The old bunch, without close personal ties to Putin, are in jail or in exile...
, a close ally of Damascus


...Capital of the last overtly fascist regime in the world...


, headed to Turkey for talks likely to be overshadowed by the two countries' differences over Syria. Ankara is expected to press Putin to stop backing
Hereditary President-for-Life Bashir Pencilneck al-Assad


Trampler of Homs...


's regime. Moscow has shown no inclination to relinquish its support for its last Middle East ally, whom it has shielded from international sanctions and continued to provide with weapons amid the escalating civil war.

An official from the mayor's office in the Turkish border town of Ceylanpinar said a Syrian jet targeted a security building that had been overrun by rebels, dropping two bombs on an area some 300 meters (yards) from the Turkish border.

Turkish ambulances ferried at least 21

maimed

Syrians from the border to Ceylanpinar's hospital, the official said on condition of anonymity in line with Turkish government policy. One of the

maimed

later died in the hospital, the official said, adding that witnesses in Ras al-Ayn told him more than a dozen people were killed in the bombing.

Television footage from Turkey's Anadolu agency showed a large plume of smoke rising over the town, and dozens of Syrian civilians were also seen fleeing into Turkey after crossing through a barbed wire fence at the border.



Leb

's state-run National News Agency said that Lebanese soldiers stationed near the village of Qaa in the Bekaa Valley returned fire into Syria after "

gunnies

" shot at them from across the frontier late Sunday. The agency quoted a statement from the Lebanese army that said there were no casualties.
Posted by: Fred || 12/04/2012 00:00 || Comments || Link || E-Mail|| [10793 views] Top|| File under: Govt of Syria
Who's in the News
35
[untagged]
5
Govt of Syria
3
al-Shabaab
2
TTP
2
Jamaat-e-Islami
2
Arab Spring
1
Thai Insurgency
1
Commies
1
Taliban
1
Lashkar e-Jhangvi
1
Islamic Movement of Uzbekistan
1
Govt of Pakistan
1
Boko Haram
1
al-Qaeda
1
Ansar Dine
1
Govt of Iraq
Bookmark
E-Mail Me
The Classics
The O Club
Rantburg Store
The Bloids
The Never-ending Story
Thugburg
Gulf War I
The Way We Were
Bio
Merry-Go-Blog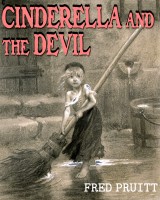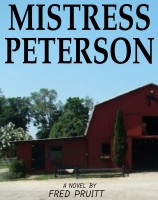 On Sale now!


A multi-volume chronology and reference guide set detailing three years of the Mexican Drug War between 2010 and 2012.

Rantburg.com and borderlandbeat.com correspondent and author Chris Covert presents his first non-fiction work detailing the drug and gang related violence in Mexico.

Chris gives us Mexican press dispatches of drug and gang war violence over three years, presented in a multi volume set intended to chronicle the death, violence and mayhem which has dominated Mexico for six years.
Click here for more information


Meet the Mods
In no particular order...


Steve White
Seafarious
tu3031
badanov
sherry
ryuge
GolfBravoUSMC
Bright Pebbles
trailing wife
Gloria
Fred
Besoeker
Glenmore
Frank G
3dc
Skidmark



Better than the average link...



Rantburg was assembled from recycled algorithms in the United States of America. No trees were destroyed in the production of this weblog. We did hurt some, though. Sorry.
100.24.118.144

Help keep the Burg running! Paypal: