Afghanistan
Nato says three troops killed in eastern Afghanistan
[Dawn] A

roadside kaboom

ing killed three NATO


...the North Atlantic Treaty Organization. It's headquartered in Belgium. That sez it all....


service members on Saturday in eastern Afghanistan, the US-led coalition said.

The coalition recently shifted its focus from southern Afghanistan to the east, where

bully boyz

are fighting Afghan and coalition troops along the long,

mostly non-existent border

with Pakistain.

The exact location of the bombing was not disclosed, nor were the nationalities of the dead.

So far this year, 519 NATO service members have been killed in Afghanistan, including at least 389 Americans.

Separately, tribal elders in

Pashtun-infested Logar

province, also in the east, continued to negotiate with Islamic fascisti on Saturday in an effort to free eight Pak laborers kidnapped by

bully boyz

on Thursday, said provincial

front man

Din Mohammad Darwesh.

He said they were kidnapped by a gunman on a

cycle of violence

who ambushed a bus carrying the laborers to work at a hospital construction site in Pul-e-Alam, the

quiet provincial capital

. The assailants took them into the woods at gunpoint.
Posted by: Fred || 12/04/2011 00:00 || Comments || Link || E-Mail|| [287 views] Top|| File under: Taliban
Africa Horn
Sudan Captures Strategic Rebel Border Camps
[An Nahar] The Sudanese army claimed a strategic victory on Saturday in its war against the rebels in South Kordofan, saying it captured camps on a key supply route in the southern border region after deadly

festivities

.

"Today the Sudanese army took control of SPLA camps in the Lake Jau area. The fighting took place at around 4:30 pm (13:30 GMT). There were a number of casualties and injured soldiers on both sides," army

front man

Sawarmi Khaled Saad told Agence

La Belle France

Presse.

"This is a strategic area because it is a gateway to the south. The SPLA receive their weapons and ammunition and supplies through it," he added.

The conflict in the border state of South Kordofan first erupted in early June, just weeks before the independence of the south, between the Sudanese army and Nuba

Orcs and similar vermin

who fought alongside the ex-southern rebels during their 22-year conflict with the north.

The fighting has shown no sign of abating, and spread to nearby Blue Nile state in September, as Khartoum moved to assert its authority within its new borders.

The army's claimed victory on Saturday follows days of heavy fighting


... as opposed to the more usual light or sporadic fighting...


just north of Jau, a lakeside town on a disputed stretch of the north-south border.

Rebel sources said Sudanese troops attacked SPLA positions in Buram County with heavy artillery and tanks on Wednesday, and that a barrage of army air strikes in the same area killed at least two civilians and badly injured six others.

Last month, the army bombed a refugee camp in neighboring South Sudan, just south of lake Jau, according to eye witnesses, stoking tensions between the former civil war enemies.

Khartoum and Juba have repeatedly accused each other of supporting rebels within each other's territories.


Posted by: Fred || 12/04/2011 00:00 || Comments || Link || E-Mail|| [327 views] Top|| File under: Govt of Sudan
Kenyan fighter jets bomb Somalia
[Iran Press TV] Kenyan fighter jets have bombarded a civilian refugee camp in southern Somalia, killing and wounding dozens of people, Press TV reports.

The Arclight airstrikes targeted the civilian refugee camp in Gedo region of Ceel Ade village on Friday afternoon, a Press TV correspondent reported on Saturday.

Mohamed Abdi Kalil, the head of Gedo region, confirmed the attacks and the casualties.

Kenya invaded Somalia and sent its troops to the neighboring country almost two months ago in order to wipe out the al-Shabaab group.


... Somalia's version of the Taliban, functioning as an arm of al-Qaeda...


An unnamed Kenyan military

front man

announced that he would investigate the incident.
Posted by: Fred || 12/04/2011 00:00 || Comments || Link || E-Mail|| [505 views] Top|| File under: al-Shabaab
Africa North
Rival militias wage turf war near Libyan capital
(

Rooters

) - One local official was killed and a militia base reduced to ruins in a clash between rival

gang

s near the Libyan capital, the latest flare-up of tension between militias that is destabilising the new Libya.

Two months after Muammar Qadaffy


... who is now napping peacefully in the dirt...


was killed, Libya's new government is still unable to impose its authority on the ground, leaving security in the hands of militias which answer only to themselves and often wage

pie fight

s with their rivals.

The violence in Janzour, a town about 17 km west of the capital, demonstrated that these militias remain the biggest threat to Libya's security despite attempts by the newly-formed interim government to get them under control.

The incident began early on Friday morning, when Ashraf Abdelsalam Al-Marni Swayha, deputy head of the Janzour military council, approached a checkpoint in the town with his driver.

The checkpoint was manned by a militia unit made up largely of fighters from Zintan, a city in the mountains south-west of Tripoli. Zintan fighters played a big role in ousting Qadaffy and have stationed themselves in towns around Tripoli.

According to Abdelnasser Frandah, head of the local council in Janzour, when the fighters at the checkpoint stopped Swayha's car, he told them he was deputy head of the local militia.

"They answered him: 'We do not care about the Janzour military council.' He ordered his driver to go and they started shooting at him," Frandah told

Rooters

on Saturday. "He fell as a martyr and the driver was slightly injured."

His account of the incident could not be independently confirmed. The funeral on Saturday of Swayha turned into a show of force by the Janzour militia. About 500 people turned up for the burial, many of them carrying weapons.

As the casket was lowered into the ground, an honour guard of three men in combat fatigues

had gun sex

from automatic weapons, while other fighters fired a salute from anti-aircraft guns mounted on two pick-up trucks.

VEHICLES TORCHED

Local people said that soon after Swayha's shooting, Janzour residents had gone to the headquarters of the Zintan fighters, a building that used to be an office of Qadaffy's secret police, and ransacked it.

There was no sign of Zintan fighters on Saturday. The burned-out hulks of two jeeps stood outside the former headquarters, and another five vehicles inside the compound had been destroyed. One wrecked car was still hot from the fire.

The attackers had also set fire to mattresses inside the guardhouse. Inside the main building, they had started a fire in one office, leaving the corridor stained black from the smoke.

Frandah said he wanted the Zintan fighters gone for good.

"These are revolutionary fighters, we do not want to say anything against them, but the reality is that some of them are outlaws," he said. "We are surprised that after liberation (from Qadaffy's rule) we have become captive to these brigades. If we describe it as an occupation we would not be exaggerating."

"They fire randomly into the air, they randomly take up positions at government facilities and homes and farms," he said. "They must go back to their homes and families and they must take charge of security in their own areas so that what happened here will not happen again."

SECURITY CHALLENGE

In a report released last week, the United Nations


...what started out as a a diplomatic initiative, now trying to edge its way into legislative, judicial, and executive areas...


identified Libya's disparate militias as "a major challenge continuing to face the National Transitional Council," the interim leadership which replaced Qadaffy.

There have already been several outbreaks of fighting among the militias. Last month, rival fighters attacked each other with rockets, mortars and machine guns in four days of fighting. They were disputing control of a military base on the main highway between Tripoli and Tunisia.

About a week later, several people were killed in a

shootout

after a militia from a district of Tripoli drove into the town of Bani Walid, south-east of the capital, and tried to arrest a local man.

Following those incidents, the transitional council convened tribal leaders at a conference aimed at reconciling rival groups. But the latest violence in Janzour suggests that the conference did not work.

Even at Saturday's burial there was a reminder of Janzour's uncomfortable co-existence with militias from out of town. On a wall near the cemetery, someone had scrawled, in large black letters: "Zintan. Land of the brave."
Posted by: Fred || 12/04/2011 00:00 || Comments || Link || E-Mail|| [303 views] Top|| File under:
Arabia
Bahrain: Blast on parked bus near British Embassy
Bahrain's interior ministry says a blast occurred inside a minibus parked near the British Embassy, but there were no immediate reports of serious damage or injuries.

A brief statement posted by the ministry says the explosion occurred in a public parking area near the British diplomatic compound in the capital Manama. Investigators sealed off the area.

Security has been boosted sharply across Bahrain during annual Shiite religious ceremonies.
Posted by: tipper || 12/04/2011 01:44 || Comments || Link || E-Mail|| [303 views] Top|| File under:
Five Yemenis killed as clashes rage in Taez: medics
[Dawn] Five Yemenis, three civilians and two anti-regime

gunnies

, were killed on Saturday in shelling by government forces targeting the country's second city of Taez and in shootings, medics and witnesses said.

Three members of one family were killed in shelling blamed on government forces, while two

gunnies

were

rubbed out

during

festivities

with forces loyal to President President-for-Life Ali Abdullah Saleh

... Saleh initially took power as a strongman of North Yemen in 1977, when disco was in flower, but he didn't invite Donna Summer to the inauguration and Blondie couldn't make it...
, witnesses said.

The five bodies were taken to a field hospital in Al-Rawda neighbourhood in central Taez, which is under the control of anti-Saleh protesters.

The new casualties take the

corpse count

of

festivities

and heavy bombing by government forces since Thursday to 30, after nine people, including a young girl, two soldiers and colonel, were killed on Friday.

On Thursday, 16 others, including five soldiers and three

gunnies

, were all killed in

festivities

and bombing.

The escalation of violence came hot on the heels of an order by Vice President Abdrabuh Mansur Hadi late on Friday to cease fire and negotiate a pullout of troops and

hard boyz

from the city.

Hadi now holds the constitutional powers of Saleh who last month in Riyadh signed a Gulf-brokered power transfer deal under which he transferred powers to his deputy and remains honorary president for three months.

Gunmen backing anti-Saleh protesters control the centre of Taez and most of its streets, while government forces have taken up position on hills within the city and on its outskirts.

Witnesses said that forces loyal to Saleh continued to bombard most neighbourhoods in Taez, while

festivities

raged in western parts of the city, including al-Hasab, Beir Basha, Wasi al-Qadi and al-Murur.

The bloodshed sparked recriminations between the government and parliamentary opposition, which signed the hard-won accord in Riyadh last month that had raised hopes of an end to the violence.

Prime minister-designate Mohammed Basindawa, chosen by the opposition to head a government of national unity under the power transfer agreement, has threatened to resign unless the loyalist offensive against Taez stops.

And opposition

front man

Mohammed Qahtan accused Saleh loyalists of blocking the formation of a key commission also stipulated by the accord that is to be given the task of reuniting the deeply divided security forces.

Hadi late on Friday ordered the governor of Taez to begin talks with the Common Forum opposition aimed at reaching a ceasefire and the withdrawal of troops and militias from the city.

But its effectiveness is in question as the forces do not fall under the governor's authority.

As well as most of Taez, dissident troops also control a large swathe of the capital Sanaa, and there have been repeated deadly

festivities

with loyalist units, some of them commanded by Saleh's relatives.
Posted by: Fred || 12/04/2011 00:00 || Comments || Link || E-Mail|| [305 views] Top|| File under:
Death Toll Rises to 28 in Three Days in Taiz
[Yemen Post] At least 28

non-combatants were killed

in Taiz over the last three days by government forces as anger and fear spreads in the province.

Five were killed on Saturday, six on Friday, and 17 on Thursday as protests continue in Yemen demanding that President-for-Life Saleh's


... exemplifying the Arab's propensity to combine brutality with incompetence...


ruling family be trialed for the crimes against humanity.

Twelve civilians

were maimed

today, raising the three day total to 146 injured in Taiz only.

Roads leading to the province were shutdown and hundreds of troops continue to enter the province.

Residents are worried that President Saleh is planning genocide in the province and called the international community to help their efforts in seeking freedom and democracy.

Majority of streets were empty as hundreds of families evacuated Taiz this week.

Medics in Taiz said that the last 24 hours of shelling was the heaviest in months and said that the

corpse count

will rise much higher as the day passes.

This did not stop protests from taking place in Yemen.

As

festivities

were taking place in Taiz, tens of thousands of anti government youth marched the streets with bullets flying above their heads.

More than 500,000 participated in today's anti government protests nationwide.
Posted by: Fred || 12/04/2011 00:00 || Comments || Link || E-Mail|| [303 views] Top|| File under:
Formation of New Government Delayed; Military Committee Priority
[Yemen Post] Yemen's opposition will not name the members of the newly formed transitional government until the current government names its members for the military committee that was supposed to be announced earlier this week.

Spokesperson for the opposition Joint Meeting Parties said that the formation of the military committee is pivotal and plays an important step in the process of change in Yemen.

"Nothing goes forwards until the military committee is formed to ensure that transfer of power takes place properly," said Qahtan.

The military committee will be responsible to make the army independent and not following any specific faction or family.

Opposition parties signed the power transfer deal only after getting confirmation that the army will not remain in the hands of President-for-Life Saleh's


... exemplifying the Arab's propensity to combine brutality with incompetence...


ruling family in the future.

The ruling General People Congress party has not yet named its members in the military committee and this will delay any changes.

Over 60 percent of the country's military and security institutes in Yemen are currently controlled by the ruling family.
Posted by: Fred || 12/04/2011 00:00 || Comments || Link || E-Mail|| [293 views] Top|| File under:
India-Pakistan
Another skirmish at Afghan border
[Dawn] Some

myrmidon

s from Nuristan area of Afghanistan opened indiscriminate firing on Pak territory on Friday morning which was repulsed readily by the security forces.

Chitral DCO Rahmatullah Wazir confirmed the firing incident and said that it was of trivial nature which did not result in any casualty on our side. No further information could be gathered about the incident from any other source till filing of this report.

Meanwhile,


...back at the shattered spaceship, Fffflirgoll the Arcturan slithered stealthily toward the control room, where the humans had barricaded themselves...


the residents of Drosh town took out a protest rally after Friday prayers against the firing incident on border.

The speakers Qari Jamal Abdul Nasir, Haji Mohammad Shifa, Mir Aslam Khan and others condemned the

myrmidon

s for their nefarious designs to destroy Chitral peace.

They expressed satisfaction over the security arrangements along the Afghan border to ward off Afghan attacks from Nuristan side of Afghanistan.
Posted by: Fred || 12/04/2011 00:00 || Comments || Link || E-Mail|| [300 views] Top|| File under: al-Qaeda in Pakistan
Militants of Afridi group flee Tirah stronghold
[Dawn] Militants of Tariq Afridi group were forced to flee from their stronghold in Tirah after its rival

beturbanned goon

group took control of the Maylo base on Friday after a fierce

shootout

.

Sources said that dozens of Taliban slipped out of Maylo village through secret routes on Thursday night after the activists of banned

beturbanned goon

organization, Lashkar-i-Islam, took control of the Taliban base in the area. The LI also had the support of Kukikhel volunteers who were opposing the presence of Taliban in their area since long.

LI sources in Bara claimed to have seized a huge quantity of arms and ammunition from the Taliban base along side laying their hand on a number of mules, donkeys and pick up vehicles. LI sources alleged that Taliban also took along some of the

kidnapped

persons they had kept at the base.

Meanwhile,


...back at the pie fight, Bella opened her mouth at precisely the wrong moment...


two persons including an activist of LI and a volunteer of Zakhakhel tribal lashkar were killed and three lashkar volunteers injured when the two groups clashed in Bazaar Zakhakhel area on Friday.

Sources said that the tribal lashkar claimed to have captured three important bunkers of LI in the area and taken one of their activists hostage.

Meanwhile in Swabi district, a shop selling compact discs (CD) was destroyed and four other shops were partially damaged when a bomb planted by the suspected

hard boyz

went kaboom! here early Friday, police said.

The incident took place in Karnal Sher Kili where Hussain Cassette House in the congested area was targeted. No one was, however, injured in the blast. It was the third incident in the area during the last one month and about 20 days back a girls primary school was also blown up by

beturbanned goon

s.
Posted by: Fred || 12/04/2011 00:00 || Comments || Link || E-Mail|| [303 views] Top|| File under: Lashkar-e-Islami
Iraq
Five Killed in Iraq Attacks
[An Nahar] Gun and

kaboom

s in Iraq killed five people, including an army brigadier general, and

maimed

three others on Saturday, security officials said.

Unknown

gunnies

rubbed out

army Brigadier General Fadhel al-Azul and his wife in the Urr neighborhood in northern Storied Baghdad


...located along the Tigris River, founded in the 8th century, home of the Abbasid Caliphate...


, an interior ministry official said.

And a liquor shop near Camp Rashid in central Storied Baghdad was bombed, wounding three people, the official said.

Two people were killed when unknown

gunnies

stormed a house in the southern part of the north Iraq city of

djinn-infested Mosul

, a first lieutenant in the

djinn-infested Mosul

police said.

And another person was

rubbed out

by

gunnies

in a nearby area of

djinn-infested Mosul

, the officer said.
Posted by: Fred || 12/04/2011 00:00 || Comments || Link || E-Mail|| [309 views] Top|| File under: Islamic State of Iraq
Science & Technology
Expert: Cyber attack on Iran began in 2008
American technology researcher John Bumgarner, a retired US Army special-operations veteran and former intelligence officer says mysterious Conficker was 'door kicker' for Stuxnet, challenging common belief that computer virus was built by Eastern European criminal gang for financial fraud purposes.


If Mr Bumgarner (an unfortunate name, but he appears to have overcome it) is to be believed, potential targets sit unknowingly around the world, awaiting receipt of another trigger from those who released Conficker, Stuxnet, and Duqu. Life could yet become very interesting indeed, for those who have attracted the attention of the coding group. More details at the link.
Posted by: Durnham Freebody || 12/04/2011 00:00 || Comments || Link || E-Mail|| [300 views] Top|| File under:
Southeast Asia
Malaysia's militant mess
Recent arrests have led to fears that militants may be eyeing a Mumbai-style attack. Foreigners are likely to be targeted.
Posted by: ryuge || 12/04/2011 00:00 || Comments || Link || E-Mail|| [318 views] Top|| File under:
Syria-Lebanon-Iran
US drone shot down in Iran - military
AN Iranian military source has claimed a US drone was shot down in the east of the country, according to state broadcaster Press TV.

The RQ-170 drone was "downed with minimum damage," according to the report, and seized by Iranian authorities.

There was no immediate confirmation from the US military.
Posted by: tipper || 12/04/2011 10:18 || Comments || Link || E-Mail|| [544 views] Top|| File under:
Arab League Confirms Sanctions on Syria as Another 23 Titzup
[VOA News] The Arab League


...an organization of Arabic-speaking states with 22 member countries and four observers. The League tries to achieve Arab consensus on issues, which usually leaves them doing nothing but a bit of grimacing and mustache cursing...


on Saturday froze assets of 19 top Syrian officials and banned them from traveling to Arab states.

After a meeting in Doha, Qatari Foreign Minister Sheik Hamad bin Jassim al-Thani who chairs

the vaporous Arab League

's

grinding of the peace processor

committee, said the panel also gave Damascus


...Home to a staggering array of terrorist organizations...


until Sunday to come to Doha and sign an initiative to end its military crackdown on protests.

Also Saturday, activists said at least 23 people had died in anti-government unrest across Syria, including violent

festivities

between government troops and rebel soldiers in the northern province of Idlib.
Witnesses say the battles have been intensifying in recent days as more soldiers defect from regular army units.

The latest fighting came a day after the United Nations


...a formerly good idea gone bad...


Human Rights Council voted to condemn Syria for "gross and systematic violations of human rights


One man's rights are another man's existential threat.


" that could be linked to the government's crackdown on dissent. The U.N. body also agreed to appoint a special investigator to probe human rights abuses in Syria.

But Syria's Foreign Ministry dismissed the U.N. resolution and accused the U.N. Human Rights Council of "blatantly politicizing" it. Syria's state-run media quoted a foreign ministry official as saying the council "deliberately ignored" documents provided by the Syrian government that clarified facts.

In Istanbul Saturday, visiting U.S. Vice President
Joe Foreign Policy Whiz Kid Biden


The former Senator-for-Life from Delaware, an example of the kind of top-notch Washington intellect to be found in the World's Greatest Deliberative Body...


praised Turkey for taking steps to address repression in Syria. He also joined with other world leaders in calling for Syrian
Hereditary President-for-Life Bashir Pencilneck al-Assad


Trampler of Homs...


to step down.

"Regional issues from the brutal repression in Syria where Turkey, where we stand with Turkey and a growing chorus of nations in calling for President Assad to step aside," Biden said. "And I welcome the Human Rights Council's condemnation yesterday of the regime's violence."

Earlier, a U.N.-backed study said several hundred children were among those who had been killed in the government crackdown. The world body says the overall

corpse count

from eight months of unrest in Syria has topped 4,000.

Syria has contended its actions are not a crackdown on protests, but a necessary response to attacks by "armed terrorists" on civilians and security personnel.
Posted by: Fred || 12/04/2011 00:00 || Comments || Link || E-Mail|| [315 views] Top|| File under: Govt of Syria
Gunmen kill Syrian security official, family
[Iran Press TV] Armed men in Syria have killed a security official along with a number of his relatives in the restive city of al-Qamishli in the country's northeast.

UPI cited Syrian security sources as confirming the man was murdered on Saturday in the attack, which also killed his brother's wife and his five and 15-year-old children, Fars news agency reported.

The official's body was reportedly riddled by 35 bullets, while the five-year-old sustained head shots that ripped into his brain.

Al-Qamishli has been the scene of terrorist operations since the outbreak of a deadly unrest in Syria in March.

Earlier, Damascus
...The City of Jasmin is the oldest continuously-inhabited city in the world. It has not always been inhabited by the same set of fascisti...
announced more than 1,200 security forces have been killed by terrorist elements backed from outside the country.

In addition, Syrian state TV has broadcast reports showing seized weapons caches and confessions by terrorist elements describing how they obtained arms from foreign sources to carry out armed activities and killing people as well as security forces.


The interviews of Syrian opposition groups with Israeli news outlets clearly show anti-government group's vision for the future of Syria, and indicate their interest in developing relations with Tel Aviv.

Meanwhile,


...back at the the conspirators' cleverly concealed hideout the long-awaited message arrived. They quickly got to work with their decoder rings...


recent measures adopted by the Arab League


...an organization of Arabic-speaking states with 22 member countries and four observers. The League tries to achieve Arab consensus on issues, which usually leaves them doing nothing but a bit of grimacing and mustache cursing...


, including the suspension of Syria's membership in the bloc, have boosted unity among Syrians.

Figures show that during the past weeks, nearly 12 million people have demonstrated in support of Syrian Hereditary President-for-Life Bashir Pencilneck al-Assad.


Light of the Alawites...



Posted by: Fred || 12/04/2011 00:00 || Comments || Link || E-Mail|| [312 views] Top|| File under: Govt of Syria
Syria Rejects U.N. Rights Resolution as 'Unjust'
[An Nahar] Syria on Saturday condemned a U.N. vote on rights violations by the country's security forces as "unjust," and said it was based on false information from the regime's foes.

The U.N. Human Rights Council resolution passed in a vote on Friday was "unjust and "prepared in advance by parties hostile to Syria," the foreign ministry said in a statement carried by state news agency SANA.

The vote followed a report by a commission of inquiry that was "politically motivated and based on false information circulated by parties outside Syria and dishonest press organs," the ministry said.


Posted by: Fred || 12/04/2011 00:00 || Comments || Link || E-Mail|| [274 views] Top|| File under: Govt of Syria
Arab League Gives Syria Sunday Deadline to Sign Protocole
After which, no doubt, another final deadline will be set, the last one having proved to be penultimate.

[An Nahar] An Arab League


...an organization of Arabic-speaking states with 22 member countries and four observers. The League tries to achieve Arab consensus on issues, which usually leaves them doing nothing but a bit of grimacing and mustache cursing...


ministerial committee on Saturday slapped 19 Syrian officials with a ban on travel to Arab states and gave Damascus


...Capital of the last remaining Baathist regime in the world...


until Sunday to accept observers to monitor the country's unrest.

Qatari Prime Minister Sheikh Hamad bin Jassim Al-Thani announced the deadline after a meeting in Doha to discuss a set of Arab League sanctions decided against Damascus over its bloody crackdown on months of anti-regime protests.

The meeting issued a list of 19 Syrian officials banned from traveling to Arab countries and whose assets are being frozen by those countries.

"During the meeting we contacted Damascus... and we asked them to come tomorrow (to Doha) to sign" the protocol on sending observers to Damascus, the prime minister said.

"We are waiting for a reply," he said. "As Arabs we fear that if the situation continues things will get out of Arab control."

The Arab League last Sunday approved sweeping sanctions against Assad's government over the crackdown -- the first time that the bloc has enforced punitive measures of such magnitude on one of its members.

The measures included an immediate ban on transactions with Damascus and its central bank and a freeze on Syrian government assets in Arab countries.

The vote on sanctions came after Damascus defied an earlier ultimatum to accept observers under an Arab League peace plan and put an end to the eight-month crackdown.

Syria's Foreign Minister Walid Muallem said last month that the wording of the text to send observers undermined the country's

illusory sovereignty

because it "totally ignores the Syrian state, even coordination with the Syrian state."
Posted by: Fred || 12/04/2011 00:00 || Comments || Link || E-Mail|| [313 views] Top|| File under: Govt of Syria
Iran police arrest 12 over embassy rally
[Iran Press TV] Iran's Police Chief Brigadier General Esmail Ahmadi-Moqaddam says 12 students were

placed in durance vile

during the recent protest rally in front of the British Embassy in Tehran.

"After students entered the British Embassy and Qolhak Garden, 12 [students] were

placed in durance vile

...they have been turned over to judicial authorities," Ahmadi-Moqaddam was quoted by Fars News Agency as saying on Saturday.

Hundreds of Iranian students staged a major protest rally outside the British Embassy in Tehran on Tuesday, November 29, pulling down the UK flag and demanding the expulsion of the British envoy.

The protesters also staged another protest rally outside a second compound, the Qolhak Garden, in north Tehran.

During the protests, some students managed to cross the protective police circle in both locations and entered the premises.

Ahmadi-Moqaddam added that police had guided all students who had entered the embassy during the protest outside and increased protective measures around the embassy afterwards.

He said Iranian police had been thanked by embassy officials for increasing their protective measures and because none of their staff

were maimed

.

The student protests were held following the approval of a bill by Iran's Majlis (parliament) which aimed to downgrade ties with the UK and oblige the country's Foreign Ministry to expel the British ambassador, Dominick John Chilcott, within two weeks.

On Wednesday,

Britannia

's Foreign Secretary William Hague said the Iranian Embassy


...You will never find a more wretched hive of scum and villainy!...


in London would be immediately closed and its diplomatic mission would be expelled from

Britannia

.
Posted by: Fred || 12/04/2011 00:00 || Comments || Link || E-Mail|| [665 views] Top|| File under: Govt of Iran
Expelled Iranian diplomats miss their heroes' welcome home
[Telegraph UK] Iranian diplomats expelled from

Britannia

arrived home in Tehran to a hero's welcome on Saturday, but missed it because they were immediately ushered out of the airport through a side entrance.

The bizarre homecoming seemed to indicate divisions within Iran's ruling regime, with hardliners crowing at Tuesday's storming of the British embassy in Tehran, and moderates embarrassed that their international image has been tarnished.



Britannia

ordered a couple of dozen diplomats and their families to leave in response to the attack. About 150 hard-liners waiting with flower necklaces were gathered at Tehran's main airport to greet them, chanting slogans like "Death to England". Many of them appeared to be members of the brutal Basij militia. One held a placard saying "Spy embassy closed for good".

Officials appeared to be concerned that any display of greeting could worsen the diplomatic fallout from the incident, which has led to one of the most serious rifts between Iran and the west for years.
Posted by: Fred || 12/04/2011 00:00 || Comments || Link || E-Mail|| [313 views] Top|| File under: Govt of Iran
Who's in the News
48
[untagged]
5
Govt of Iran
4
Govt of Syria
4
Govt of Pakistan
2
al-Qaeda in Pakistan
1
Muslim Brotherhood
1
Taliban
1
al-Shabaab
1
Govt of Sudan
1
Islamic State of Iraq
1
Lashkar-e-Islami
Bookmark
E-Mail Me
The Classics
The O Club
Rantburg Store
The Bloids
The Never-ending Story
Thugburg
Gulf War I
The Way We Were
Bio
Merry-Go-Blog
Hair Through the Ages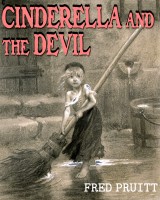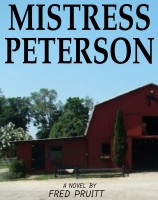 On Sale now!


A multi-volume chronology and reference guide set detailing three years of the Mexican Drug War between 2010 and 2012.

Rantburg.com and borderlandbeat.com correspondent and author Chris Covert presents his first non-fiction work detailing the drug and gang related violence in Mexico.

Chris gives us Mexican press dispatches of drug and gang war violence over three years, presented in a multi volume set intended to chronicle the death, violence and mayhem which has dominated Mexico for six years.
Click here for more information


Meet the Mods
In no particular order...


Steve White
Seafarious
Pappy
lotp
Scooter McGruder
john frum
tu3031
badanov
sherry
ryuge
GolfBravoUSMC
Bright Pebbles
trailing wife
Gloria
Fred
Besoeker
Glenmore
Frank G
3dc
Skidmark
Alaska Paul



Better than the average link...



Rantburg was assembled from recycled algorithms in the United States of America. No trees were destroyed in the production of this weblog. We did hurt some, though. Sorry.
18.232.125.29