Afghanistan
Suicide truck bombing kills four Afghan police
[Pak Daily Times] GHAZNI: A

suicide kaboom

er rammed an explosives-laden truck into a police base near Kabul on Monday, killing four officers and wounding 17 other people including a local police chief, Afghan officials said.

The Taliban, the main Islamist

krazed killer

group behind Afghanistan's 12-year insurgency, claimed responsiblity for the attack in the Nerkh district of Wardak province, southwest of the Afghan capital. The attacker detonated a small truck packed with explosives at the entrance of the police headquarters as worshippers gathered at the base's mosque for morning prayers. Four police were killed and at least 17 other people, among them district police chief Abdul Ghafour, were

maimed

, district governor Mohammad Hanif Hanifi told AFP."Four of the

maimed

are in a bad condition," Hanifi said. Attaullah Khogyani, the Wardak provincial administration

front man

, confirmed the incident and gave a similar toll for the casualties. Taliban claimed credit for the attack in a text message to AFP.
Posted by: Fred || 12/03/2013 00:00 || Comments || Link || E-Mail|| [6461 views] Top|| File under: Taliban
Africa North
Shootings Rattle Libya's Restive East
[An Nahar] A Libyan security forces member was killed Monday in the eastern city of Benghazi and four people were

maimed

in nearby Derna when

gunnies

fired on a protest against insecurity, officials said.

Benghazi -- cradle of the 2011 uprising that toppled long-ruling autocrat Muammar Qadaffy
...The late megalomaniac dictator of Libya, admired everywhere for his garish costumes, funny hats, harem of cutie bodyguards, and incoherent ravings. As far as is known, he is the only person who's ever declared jihad on Switzerland...
-- has seen a string of attacks on security forces in recent days following deadly

festivities

between the army and a jihadist militia known as Ansar al-Sharia


...a Salafist militia which claims it is not part of al-Qaeda, even though it works about the same and for the same ends. There are groups of the same name in Libya, Tunisia and Yemen, with the Libyan and Tunisian versions currently most active...


In the nearby city of Derna, long seen as a bastion of support for hardline Islamist groups, four people were

maimed

when

gunnies

opened fire on a protest against "extremism and insecurity," according to a local hospital source.

Unknown

gunnies

rubbed out

Mosbah al-Kabaeli in Benghazi's city center, said Hussein Ben Hamid, an official with his unit, which is under the authority of the defense ministry.

Al-Jala hospital confirmed the death of the 21-year-old, who was shot in the head.

On Sunday night, a charity clinic run by Ansar al-Sharia was struck by a

roadside kaboom

, a member of the group told Agence

La Belle France

Presse on condition of anonymity, adding that no one was hurt in the attack.

Libya's weak central government has struggled to assert control over scores of militias made up of former rebels who helped topple Qadaffy.

A week ago deadly

festivities

erupted between the heavily armed Ansar al-Sharia and Libyan troops in Benghazi, with seven people killed and more than 50

maimed

.

Ansar al-Sharia is suspected of being behind the attack on the U.S. consulate in Benghazi on September 11, 2012 that left the U.S. ambassador and three other Americans dead.

The group has denied any involvement in the incident, however, and on Monday a leader of Ansar al-Sharia also denied the group had any links to al-Qaeda.

"We have no connection to them... We are not part of al-Qaeda," Mohammed al-Zehawi, its leader in Benghazi, told Libya's private al-Naba television.

He insisted the group was focused on bringing about an Islamic state governed by sharia law in Libya.
Posted by: Fred || 12/03/2013 00:00 || Comments || Link || E-Mail|| [6461 views] Top|| File under: Ansar al-Sharia
Egypt Detains Prominent Secular Activist Again
[An Nahar] An Egyptian prosecutor ordered Monday the detention of a prominent secular activist for taking part in an unauthorized protest, just a day after he was freed over a similar case, state media reported.

Ahmed Maher, founder of the April 6 movement which was one of the main groups that spearheaded the revolt against Hosni Mubarak


...The former President-for-Life of Egypt, dumped by popular demand in early 2011...


in 2011, had turned himself in on Saturday after an order for his arrest.

The general prosecutor had ordered his arrest last Wednesday along with another prominent activist, Alaa Abdel Fattah, for demonstrating against a new law that requires protest organizers to seek authorization three days before any planned protest.

On Sunday, Maher was ordered freed.

But Abdel Fattah's detention was extended because he was accused of breaking a law on demonstrations, inciting protesters to riot, and cutting off roads and beating a police officer.

The state news agency MENA said the prosecutor general leveled similar charges against Maher on Monday and ordered him placed in durance vile
Drop the rosco, Muggsy, or you're one with the ages!
for four days pending an investigation.

Maher was accused of having attacked a court security guard when dozens of his supporters turned up at his hearing on Saturday, only to be dispersed by police firing tear gas.

The new controversial law was panned by interim president Adly Mansour in November and stipulates that permission can be denied if a planned protest is deemed a threat to national security.

The law has triggered the ire of secular activists and strong criticism from rights watchdogs and pro-democracy groups, and prompted the United States to express concern over its "troubling effects".

Posted by: Fred || 12/03/2013 00:00 || Comments || Link || E-Mail|| [6460 views] Top|| File under: Arab Spring
Bomb Blast Kills Tunisia Officer near Algeria Border
[An Nahar] A landmine killed a Tunisian army officer on Monday in the Mount Chaambi border region, where security forces have for months been hunting al-Qaeda linked

hard boy

s, the defense ministry said.

Captain Youssef Dridi, a military engineer, died in the blast, which occurred at the end of an "operational mission" and which lightly injured another soldier, the official TAP news agency quoted the ministry

front man

as saying.

Since last December, the security forces have been tracking jihadists holed up in the remote Mount Chaambi region that straddles the Algerian border.

The area has been mined with homemade bombs, which are thought to have killed more than 15 soldiers and police so far this year, while a number of

bully boyz

have also been killed by the Tunisian forces.

But the defense ministry has admitted it lacks the resources to comprehensively defeat the group.

Since the 2011 revolution that toppled Zine El Abidine Ben Ali and ignited the Arab Spring, Tunisia has been rocked by violence blamed on radical Islamist groups who had been suppressed under the former dictator, with the attacks multiplying in recent months.

The authorities blame Ansar al-Sharia


...a Salafist militia which claims it is not part of al-Qaeda, even though it works about the same and for the same ends. There are groups of the same name in Libya, Tunisia and Yemen, with the Libyan and Tunisian versions currently most active...


, Tunisia's main Salafist movement, which they have branded a "terrorist organization" with ties to al-Qaeda. They have also implicated the group in the killing of two opposition politicians this year.
Posted by: Fred || 12/03/2013 00:00 || Comments || Link || E-Mail|| [6468 views] Top|| File under: Ansar al-Sharia
Libya Private Radio Owner Shot Dead
[An Nahar] The owner of a Libyan radio station that broadcasts exclusively in English and plays Western music was found dead in his car, his body riddled with bullets, the broadcaster said on Monday.

Tripoli


...a confusing city, one end of which is located in Lebanon and the other end of which is the capital of Libya. Its chief distinction is being mentioned in the Marine Hymn...


FM, which touts itself as Libya's number one radio station, went off air temporarily to mourn the death of Radwan Ghariani, head of programs Rabii Dahan said.

It was not immediately clear who killed Ghariani or for what reason but the murder comes amid a spike in violence in Libya as it struggles to rein in militias made up of former rebels who toppled long-ruling strongman Muammar Qadaffy


...Proof that a madman with money will be politely received for at least 42 years until his people get tired of him and kill him...


in 2011.

Dahan said Ghariani's body was found in his car by a police patrol on Sunday night in the capital's eastern suburb of Ghot al-Roman.

"He was killed by four bullets. We don't yet know the reasons for this

liquidation

but it is clear that robbery was not a motive," he said.

The radio offers Western music, as well as news and cultural programs and is among dozens of private broadcasters in Libya.

Ghariani, who was in his 40s, is the father of four daughters and had not received any death threats prior to his murder, Dahan said.

Posted by: Fred || 12/03/2013 00:00 || Comments || Link || E-Mail|| [6471 views] Top|| File under: Arab Spring
Ansar Al-Sharia's Benghazi clinic bombed
[Libya Herald] An Ansar Al-Sharia clinic in Benghazi was damaged in a

kaboom

last night.

The clinic, in the Ras Obaida district of the city, was for treating patients who had been affected by "black magic," according to Libyan news agency LANA.

The clinic had been temporarily closed following

festivities

between Ansar Al-Sharia and the Benghazi Special Forces on 25 November, which left at least 14 people dead and more than 50 injured. It apparently reopened a few days ago.
Posted by: Fred || 12/03/2013 00:00 || Comments || Link || E-Mail|| [6461 views] Top|| File under: Ansar al-Sharia
Four protestors shot in Derna demonstration
[Libya Herald] Four protestors

were maimed

, one of them seriously, when

gunnies

opened up on the head of a procession in Derna early this evening.

The large demonstration, ran into several hundreds but according to one participant, numbered over a thousand. It was reportedly heading along Al-Jaish street toward the Al-Khuds school, also known Azouz School, when a Toyota car blocked the road ahead of it. Three

gunnies

were said to have got out an opened up with Kalashnikovs on the front of the crowd.

One man was shot in the stomach and three other people received leg wounds. The seriously-

maimed

man, named locally as Salah Nweassri, was rushed to Hareesh Hospital where after an operation, he was said to be in a stable condition.

This was the second consecutive day of demonstrations in Derna, which has also seen the Omar Mukhtar University closed by a student strike. The protestors are demanding an end to the presence of armed militias in the city and the proper enforcement of security by the police and army.

Today's march had begun at the Sahaba mosque where demonstrators had gathered before Asr (afternoon) prayers. The

gunnies

are said to have attacked the vanguard of the procession at around 6.30 pm. After firing several burst, they returned to their vehicle and fled. There are unconfirmed reports that earlier today some people had blocked roads with burning tyres. It is understood that a further protest is planned for this evening.

In an interview on Libya Ahrar TV tonight Mahoud Al-Barasi, the Ansar Al-Sharia commander in Derna said that the people who had gone out on the demonstration today were Aslam (members of the old regime), liberals, secularists,

Moslem Brüderbund

and people who believe in democracy.

Barasi said that the general public were with Ansar Al-Sharia and Ansar Al-Sharia was not against the general public.

Explaining the shooting, he said that there had been a problem with one of the shops on the route. He said a group of protestors did not want someone to open their shop. Barasi did not explain how this led to the shooting. He said that five people had been hit and one

was maimed

. However,


the man who has no enemies isn't anybody and has never done anything...


he maintained that they had all be shot with "Turkish bullets" believed to be a reference to 9mm pistols. He denied that Ansar Al-Sharia had used Kalashnikovs.

"The general public are

Musselmen

people, so we don't confront them" said Barasi, "We do not consider them unbelievers. We are not against the army and police. We just want them to follow the Koran".

He added that "If the people want us to leave, we will leave, as we did in Benghazi".

When the TV interviewer asked Barasi why people were demonstrating against Ansar Al-Sharia, the militia leader repeated his accusation that they were not the general public.

When pressed Barasi to explain the

liquidation

s and bombings in the town, the line went dead.

A statement was posted this evening on Derna Council's Facebook page, strongly condemning the firing " on the protestors, who are our brothers and sons, who went out on a peaceful protest to denounce the murders and bombings in Derna. So we support their demands for the provision of security in the city. We are very sorry for the casualties among the protestors".

The council urged demonstrators to remain peaceful and not to resort to violence. It also warned against the spreading of rumours but asked people to check out everything they heard before passing on wrong information.
Posted by: Fred || 12/03/2013 00:00 || Comments || Link || E-Mail|| [6461 views] Top|| File under: Ansar al-Sharia
Army continues Sinai operations, terrorist group admits losses
[Egypt Independent] Egyptian Armed Forces continued its operations in the restive Sinai Peninsula against

bad boy

groups suspected for orchestrating a series of bloody attacks on security forces since the ouster of Mohammed Morsy in July.

Security sources said the army waged an attack on Monday at Central Sinai, managing to demolish a terrorist haven suspected as a launching pad for attacks against the forces.

Al-Masry Al-Youm detected unprecedented activity by police forces in Arish, North Sinai. Patrols moved across the city and fired intermittant warning shots.

The sources added that checkpoints had been erected at several areas of the city, and that a number of homes were raided in search for suspects.

Ansar Bayt al-Maqdes, an

bad boy

group that had announced responsibility for a number of attacks against security forces, as well as an attempted

liquidation

of Egypt's interior minister, admitted losses resulting from army operations.

In a statement posted by some Jihadi websites, the group confirmed the "army's success in liquidating three of our members."

It named three fighters killed during army operations on Saturday in Sheikh Zuwayed: Ahmed (Abu Ali) Nasir, Ismail (Abu Marwan) Hammadin and Khaled Tayyab al-Qadiry. It explained that those killed were chief cadres responsible for recruitment and training.

The security sources said Sinai's eastern region has been cleared of by about 80 percent of armed

bad turban

s, adding that terrorist elements have started to flee to provinces at the Nile Delta region.

The sources added that activities at underground border tunnels between Egypt and the Paleostinian

Gazoo

Strip have completely come to a halt, falling under the army's full control.

Posted by: Fred || 12/03/2013 00:00 || Comments || Link || E-Mail|| [6460 views] Top|| File under: al-Qaeda in Sinai Peninsula
Terrorist group releases video of car bomb attack
[Egypt Independent] Ansar Bayt al-Maqdis, an Al-Qaeda-inspired group based in Sinai has uploaded a video on YouTube of the

kaboom

that targeted a bus full of army personnel in North Sinai's

picturesque provincial capital

El-Arish on 20 November and left 11 army conscripts dead with 34 others injured.

The video opens with a member of Ansar Bayt al-Maqdis writing the name of the group on the hood of a white car, which is the car used in the detonation, threatening the army and police by writing "the war has not yet begun."

The video then pans to multiple cameras who wait from afar, the white,

car bomb

can be seen waiting on the left side of the road. The car is then detonated by remote control as soon as a military convoy, carrying military conscripts, passes.

Though the attack targeted the first bus in the convoy, two buses in the convoy were destroyed.

During the blast, the group's members video recording the event begin to chant "God is great," praising the success of the terrorist attack.

The bombing at the North Sinai town of el-Sheikh Zuwayyed was the deadliest in the region bordering

Gazoo

and Israel since an August 19 ambush on a convoy of security forces that killed 25

coppers

in the North Sinai town of Rafah.

Army chief General Abdel Fattah al-Sisi attended the soldiers' funeral at a military air base in Cairo. "This matter will only increase our determination," he said in televised comments afterwards.

Shortly after the blast, Egypt's Mufti Dr. Shawki Allam strongly condemned the attack affirming that Islam rejects all forms of violence and is totally against those who terrorize people and destroy the country.

Ansar Bayt al-Maqdis has been involved in other recent attacks as well. The most well known, perhaps, was on 5 September, when the group

grabbed credit

for a failed

liquidation

attempt targeting Interior Minister Mohammed Ibrahim in Cairo, also via

boom-mobile

.

Militants have stepped up a campaign against security forces in the mountainous Sinai since Morsy's ouster on 3 July, killing scores of troops and police in near-daily attacks.

In response, the military poured troops and armored vehicles into the restive peninsula to combat growing militancy, while it has waged a crackdown on moderate Islamists elsewhere, tightening its grip on Morsy's supporters and issuing a law to stem the tide of their protests, further increasing the state of polarization in the country.

Tarek Abo al-Saad, a leader who split from

Moslem Brüderbund

group, said in a phone interview with ONTV broadcaster that the footage aims to hold the group responsible for the blast and meant to raise the morale of the group members after the army's raids on their hideouts, adding that the terrorist attacks against the army is meant only to exhaust the army.

Nageh Ibrahim, the ideologue of the Gamaa al-Islamiya who abandoned violence after almost 25 years in prison, thinks these Takfiri
...an adherent of takfir wal hijra, an offshoot of Salafism that regards everybody who doesn't agree with them as apostates who most be killed...
operatives aspire to establish an Islamic emirate in Sinai, with an ultimate goal of fighting the "Zionist state".

Ibrahim says Sinai is a hub for radical ideology. "Sinai is an area reminiscent of Beautiful Downtown Peshawar


...capital of Khyber Pakhtunkhwa (formerly known as the North-West Frontier Province), administrative and economic hub for the Federally Administered Tribal Areas of Pakistan. Peshawar is situated near the eastern end of the Khyber Pass, convenient to the Pak-Afghan border. Peshawar has evolved into one of Pakistan's most ethnically and linguistically diverse cities, which means lots of gunfire.


of Pakistain or an area where Hezbollah is growing," said Ibrahim.

He explained that given Sinai was out of the control of security after 25th January revolution, radical Islamists gained power as there are weapons, men, training and recruitment. Such Islamist's growing, Ibrahim says, started to flourish as of 25 January 2011 and after Morsy's ouster, "an international and regional powers [people financing] that wanted to separate this area, using

forces of Evil

to wage a war by proxy against the army using radical Islamists for this goal" says Ibrahim

Posted by: Fred || 12/03/2013 00:00 || Comments || Link || E-Mail|| [6464 views] Top|| File under: al-Qaeda in Sinai Peninsula
Car Bomb Defused near Cairo
[An Nahar] Security forces defused a bomb placed in a car and primed to explode on a roadside near the Egyptian capital on Monday, security officials said.

The interior ministry said the stolen car was detected near a petrol station on the road to the city of Suez.

An employee at the petrol station, which local residents said belongs to the army, spotted three people parking the car and leaving on foot, one official said.

Security officials said the apparent target was a passing convoy.

On September 5, interior minister Mohammed Ibrahim escaped unhurt from a

roadside kaboom

ing. But 11 soldiers died in a similar attack on their bus in the Sinai on November 20.

Police and soldiers have become prime targets of such attacks since the military's July 3 overthrow of Islamist president Mohammed Morsi
...the former president of Egypt. A proponent of the One Man, One Vote, One Time principle, Morsi won election after the deposal of Hosni Mubarak and jumped to the conclusion it was his turn to be dictator...
Dozens of members of the security forces have been killed, especially in the Sinai Peninsula of northeast Egypt bordering

Gazoo

and Israel.

Posted by: Fred || 12/03/2013 00:00 || Comments || Link || E-Mail|| [6463 views] Top|| File under: Arab Spring
Africa Subsaharan
Islamist attacks prompt 24-hour curfew in Nigeria's Maiduguri
[Pak Daily Times] Overnight attacks by Boko Haram
... not to be confused with Procol Harum, Harum Scarum, possibly to be confused with Helter Skelter. The Nigerian version of al-Qaeda and the Taliban rolled together and flavored with a smigeon of distinctly Subsaharan ignorance and brutality...
Islamists forced authorities on Monday to impose a 24-hour curfew in Maiduguri, northeast Nigeria


... a particularly crimson stretch of Islam's bloody border...


, closing the airport and shutting roads into and out of the city.

The government in Borno state said the decision was taken after consultation with the military, which is believed to have been the target of the strikes by hundreds of

bad turban

fighters.

"The imposition of the curfew is necessitated by an attack in Maiduguri by people suspected to be Boko Haram members in the early hours of today," said state government secretary Baba Ahmed Jidda.

The apparently large-scale attack in a major urban centre will cast further doubt on military claims that Boko Haram, which was last month designated a terrorist group by the United States, has been pushed into remote areas.

At the weekend, the military said they would tighten security in communities near Nigeria's northern and eastern borders with Chad, Niger and Cameroon due to fears about Boko Haram strikes over the Christmas and New Year period.

Army

front man

Ibrahim Attahiru told AFP on Monday that one of the attacks struck near the city's airport but he was not able to provide further details, amid reports that the airport and a nearby air force base were targeted.

The phone network has been down in Borno since mid-May, when the government imposed a state of emergency in the state and two others in a move designed to block

snuffies

from co-ordinating attacks.

Details of the ongoing conflict have been difficult to verify because of the communications black-out.

The latest violence began at around 3:00 am (0200 GMT) and included bomb and gun attacks, said an AFP correspondent in the city, where Boko Haram was founded more than 10 years ago.

"They entered Maiduguri from the bush, chanting 'Allahu Akbar' (God is great)," said one Nigerian intelligence officer, adding that some

bully boyz

Please don't kill me!
'>were tossed into the calaboose, without specifying numbers.

Ambulances were seen moving out of the air force base and the adjoining Ngomari neighbourhood, according to the correspondent, who said that roads in the city were deserted.

Local residents said there had been fatalities but there was no immediate confirmation.

The

bully boyz

were also said to have ambushed military checkpoints around Njimtilo, on the outskirts of the city.

The state government's Jidda called for residents to remain "calm and law-abiding until the situation is put under control, as the security agencies will do everything possible to maintain lives and property of the citizenry".

He added: "Only vehicles on emergency call and essential services are allowed to move during the period. The curfew would be lifted as soon as the situation improves."

Monday's attacks come after suspected Boko Haram

snuffies

killed 24 people in two separate strikes in Borno state on Saturday and last Thursday.

Seven fishermen were ambushed and killed in the first attack in Baga, a fishing community on Lake Chad, where nearly 200 people, including soldiers,

bully boyz

and civilians

bit the dust

in fierce fighting earlier this year.

Seventeen others were killed in the second attack, when

gunnies

in pick-up trucks torched more than 100 shops and vehicles in the Sabon Gari area of Damboa district, 90 kilometres (56 miles) from Maiduguri.
Posted by: Fred || 12/03/2013 00:00 || Comments || Link || E-Mail|| [6537 views] Top|| File under: Boko Haram
Arabia
Bahrain Jails 16 Shiites over Attack on Police
[An Nahar] A Bahraini court on Monday sentenced 16 Shiites convicted of attacking a police patrol with Molotov cocktails to seven years in prison each, a judicial source said.

They were also found guilty of blocking roads by setting tires on fire in May last year and for taking part in an unauthorized protest during which a police vehicle was attacked, although no one was hurt.

The jail terms are the latest against Shiites accused of violence in the Sunni-ruled Gulf monarchy, where a Shiite-led uprising to demand democratic reform was crushed in March 2011.

At least 89 people have been killed since the protests began, according to the International Federation for Human Rights.

Posted by: Fred || 12/03/2013 00:00 || Comments || Link || E-Mail|| [6460 views] Top|| File under: Arab Spring
3 soldiers among 9 dead in Yemen
[Pak Daily Times] Nine people, including three soldiers, were killed Monday when

festivities

broke out in southeastern Yemen's rugged Hadramawt region, officials said.

The defence ministry initially said the fighting erupted when al Qaeda

bully boyz

attacked an army checkpoint, but the official SABA news agency later said it was a dispute between soldiers and a group of

rustics

, six of whom were killed.

Officials contacted by AFP also denied the defence ministry's report, saying the fighting broke out after a group of bodyguards escorting a tribal chief refused to hand over their weapons.

Posted by: Fred || 12/03/2013 00:00 || Comments || Link || E-Mail|| [6463 views] Top|| File under:
Bangladesh
Blockaders torch AL leader's house
[Bangla Daily Star] A youth was killed in a clash as blockaders set fire to the house of Kansat movement leader Golam Rabbani in Chapainawabganj yesterday.

A

shootout

in NATO


...the North Atlantic Treaty Organization. It's headquartered in Belgium. That sez it all....


re left a Chhatra Dal leader killed and an auto-rickshaw driver in Chittagong died in an accident while fleeing from pickets as the opposition's 72-hour blockade continued.

Already neck-deep in trouble, people brace for further sufferings with BNP Joint Secretary General Salahuddin Ahmed through a video message announcing an extension of the blockade till 5:00pm Thursday.

The opposition activists around 2:00pm attacked the residence of Golam Rabbani, the Awami League candidate for the 10th general election from Chapainawabganj-1 constituency.
Posted by: Fred || 12/03/2013 00:00 || Comments || Link || E-Mail|| [6460 views] Top|| File under:
Caucasus/Russia/Central Asia
Azeri border guard killed in shootout on Iranian frontier
[Pak Daily Times] An Azerbaijani border guard has been killed in a firefight with unknown assailants along the ex-Soviet state's frontier with Iran, the border service said in a statement Monday.

The armed clash occurred Sunday in the southern Lankaran region when unidentified individuals illegally attempted to cross over the border from Iran, the statement said.

"As a result one border guard was killed and a further two

were maimed

," the border service said.

The latest incident follows the temporary closure last month of several crossings along the border of Iran and the Azerbaijani exclave of Nakhchivan following an alleged shooting incident.

Baku and Tehran have somewhat tetchy relations, with Azerbaijani officials previously linking Iran to an alleged plot to stage a wave of attacks during the Eurovision song contest held in mainly

Mohammedan

, but officially secular, Azerbaijan in May 2012.
Posted by: Fred || 12/03/2013 00:00 || Comments || Link || E-Mail|| [6460 views] Top|| File under: Govt of Iran
China-Japan-Koreas
Seoul: Pudgy Fires Uncle, Executes His Associates
South Korea's spy agency believes North Korean leader Kim Jong Un may have fired his uncle from a top military post and publicly executed some of his associates.

Lawmakers briefed by Seoul's National Intelligence Agency said Tuesday that Jang Song Thaek was apparently removed as vice chairman of the powerful National Defense Commission.

The lawmakers say the agency believes two of Jang's closest aides - Lee Yong-ha and Jang Soo-keel - were executed in mid-November and that he has not been seen since.

Aidan Foster-Carter, an honorary senior fellow at the University of Leeds in England and a long-time Korea watcher, says the demotion of Jang, while not confirmed, is very plausible.

"We used to get their activities reported almost daily, but there has been nothing on Jang for almost a month and only one in October. And also his wife, nothing since September."

Jang is married to the sister of the late North Korean leader Kim Jong Il. He has long been considered influential in the North's secretive governing hierarchy.

Park Hyung-joong, a researcher at South Korea's Korea Institute for National Unification, tells VOA's Korean service that if Jang was removed, it was probably done by the military, which was very unhappy with his economic initiatives.

"I think Jang took charge of the North Korean economic policy since 2012. One of the policy changes he pushed for was taking away the military's right to international trade. That was aggressively pursued late last year and lead to purging of many high-level military officials. That seems to have backfired on him."

North Korea has not commented on the report. If confirmed, it would be one of the top shuffles of North Korean leadership since Kim Jong Un took over.

Posted by: Spot || 12/03/2013 16:34 || Comments || Link || E-Mail|| [6479 views] Top|| File under:
India-Pakistan
32 more rounded up by LEAs
[Pak Daily Times] KARACHI: Law enforcer during the ongoing drive against criminals claimed to have locked away
... anything you say can and will be used against you, whether you say it or not...
around 32 suspects during separate targeted raids and operations in various parts of the metropolis on Monday. In the first happening, Anti Counter Terrorism Wing of Crime Investigation Department (CID apprehended three alleged suspects belonging to Lyari


...one of the eighteen constituent towns of the city of Karachi. It is the smallest town by area in the city but also the most densely populated. Lyari has few schools, substandard hospitals, a poor water system, limited infrastructure, and broken roads. It is a stronghold of ruling Pakistan Peoples Party. Ubiquitous gang activity and a thriving narcotics industry make Lyari one of the most disturbed places in Karachi, which is really saying a lot....


gang war in a raid conducted at Machar Colony. The suspects identified as Abu Alkhair, Farooq alias Dewan and Danish aka Commando, were involved in

murder

, extortion and robberies. The officials also recovered weapons from their possession. Separately, District South police claimed to have nabbed around 20 suspects involved in

murder

, extortion, kidnapping for ransom and drug peddling. The arrests were made in various parts of the metropolis. Moreover, Pakistain Rangers Sindh placed in durance vile
Book 'im, Mahmoud!
nine suspects during raids in different parts of the city, including Muzafarabad, Landhi, Mehran Town, Future Colony, Malir, Liaquatabad, Old Golimar, FC Area and Kati Pahari. The officials also recovered weapons from their custody. According to the sources, political workers, extortionists and gang war criminals were among the detainees.
Posted by: Fred || 12/03/2013 00:00 || Comments || Link || E-Mail|| [6461 views] Top|| File under:
Crackdown launched on 'vicious' IJT activists, PA told
[Pak Daily Times] Punjab government has announced to start a crackdown on activists of Islami Jamaat Talaba (IJT), at Punjab University (PU) who were involved in blocking roads at New Campus Bridge during an eight hours long protest on Monday that generated snarl-ups.

The government had acquired a CCTV footage installed at the location of protest and after identifying the students-cum-protesters, their arrests would be made under the sections of Anti-Terrorist Act (ATA), this was informed to the Punjab Assembly by the Provincial Minister Rana Mashhood Ahmad Khan during a session of Punjab Assembly on Monday.

Mashhood told the house that politics should be refrained from educational institutes especially the Punjab University where several incidents like torture on teachers had already been reported while some

gunnies

belonging to a banned
...the word banned seems to have a different meaning in Pakistain than it does in most other places. Or maybe it simply lacks any meaning at all...
organization were nabbed
Keep yer hands where we can see 'em, if yez please!
from the varsity hostels.

He categorically stated that some people were involved in politicising education in different educational institutes that could not be tolerated anymore and the government would take stern action against the culprits under the law. He also appreciated the role of police to keep peace during Muharram.

While the opposition leader in the house, Mian Mehmood ur Rasheed, on a point of order, strongly condemned the mismanagement of Punjab government and the police department for their failure to control the city traffic and to maintain law and order during eight hours long protest in which a bus was also burnt by

myrmidon

s.

As per my information, he said, at least two patients died in the ambulances who remained stuck in a traffic jam for eight hour near Garden Town while other citizens also faced several troubles during this protest.

He said it was a failure of the police and SSP Lahore and other responsible officials should tender their resignations and government should dismiss them from service immediately. He also suggested constructing an over-head bridge and underpasses at the New Campus areas.
Posted by: Fred || 12/03/2013 00:00 || Comments || Link || E-Mail|| [6462 views] Top|| File under: Jamaat-e-Islami
IJT activists go violent during protest, 21 arrested
[Pak Daily Times] The protest of Islami Jamaat-e-Talaba
...The Islamic Students' Organization: the student wing of the Jamaat-e-Islami, where young Moslems are trained into the arts of street fighting...
(IJT) activists on Monday turned violent when they allegedly set ablaze a passenger bus and forcibly snatched keys from bus drivers on Canal Road, thus leading to the arrest of at least 21 of their demonstrators.

Massive traffic jam was also witnessed at Canal Road. IJT activists were protesting against the administration for accommodating female students in PU Hostel No 16 and dislodgement of boys from the place.

It is pertinent to mention here that on Sunday, when administration faced severe resistance from IJT members who were residing in these hostels when police and administration entered IJT official's rooms and recovered liquor, drugs and bullets.

IJT activists also locked up two teachers of PU Law College in a classroom and manhandled them while an Al Qaeda leader was also tossed in the calaboose
Book 'im, Mahmoud!
from the IJT Nazim's room.

The police intervened into the protest of IJT and arrested 21 protesting workers on Canal Road and PU hostels. After this event, some activists burnt a passenger bus on Wahdat Road while passengers saved themselves by jumping from the bus.

CCPO Lahore, while talking to media persons, confirmed that 21 students were arrested and no one would be allowed the take law into hands. A case would be lodged against those responsible for setting the bus ablaze, he added.

Punjab Law Minister Rana Sanaullah also resorted to crack down against those who are ruining peaceful atmosphere of the varsity.

However,


corruption finds a dozen alibis for its evil deeds...


the situation remained tense at the Punjab University and thin attendance was observed in class as number of students did not attend classes due to on going activities of IJT activists. The students who attended the classes faced severe problem while returning home as PU buses and local transport were suspended.
Posted by: Fred || 12/03/2013 00:00 || Comments || Link || E-Mail|| [6462 views] Top|| File under: Jamaat-e-Islami
ANP worker among five shot dead in Karachi
[Pak Daily Times] Five people, a doctor and a political worker among them, were

rubbed out

in separate incidents of

murder

in different parts of the metropolis on Monday.

In the first incident, a homeopathic doctor and a patient were killed in a firing incident at a private clinic located in Block-14, Federal B Area within the vicinity of Jauharabad Police Station. Police said that unidentified

gunnies

barged into the private clinic and fired indiscriminately, killing a doctor and a patient on the spot.

The dear departed

medic was identified as Dr Tahir Usman and his patient as Ahmed Shah Zaman. Both the victims' bodies were taken to Abbasi Shaheed Hospital

for an appointment with Dr. Quincy

. According to SSP Central Amir Farooqi the assailants' target was the patient, but further investigation is underway.

Separately, a local leader of the Awani National Party (ANP) was

rubbed out

and three others were

maimed

in Janjal Goth within the jurisdiction of Gulshan-e-Maymar Police Station. Police said that unidentified armed riders sprayed bullets on the car the victims were travelling in, before fleeing. Three people were

maimed

in the firing and rushed to ASH hospital, where one of them

departed this vale of tears

during medical treatment, while the others were admitted.



The dear departed

was identified as Din Mohammad Wazir and the injured as Yousuf Birki, Tariq Mehsud and Ismail Mehsud. ANP's leader Senator Shahi Syed condemned the killing of his party's worker and demanded the law enforcers arrest the perpetrators. A man was

rubbed out

in MPR Colony within the limits of Orangi Town Police Station. Police said that the victim, 28-year-old Abdullah, was standing near his residence when armed bikers came there and fired on him. He sustained multiple bullets injuries and died on the way to hospital. Police suspect that the motive behind his killing was extortion, while further investigation is underway.

Meanwhile,


...back at the comedy club, Boogie ducked another tomato...


a woman was

rubbed out

at her home within the precincts of Saeedabad Police Station. Police said that victim, Darwaisha Bibi, was

rubbed out

at her home over a personal dispute with her brother-in-law, who was later tossed in the calaboose
You have the right to remain silent...
by police. Also, two security guards of a private TV channel were

maimed

in a low-intensity

kaboom

near Qayyumabad on Monday evening. As per details,

person or persons unknown

hurled two crackers and opened fired outside the TV channel's office. As a result two security guards were

maimed

. The

kaboom

also damaged vehicles and

cycle of violence

s parked outside the office. The injured security guards were shifted to hospital for medical treatment.

Following the

kaboom

a contingent of law enforcers, including Rangers and police, arrived at the site and cordoned off the entire locality to prevent any untoward incident. MQM chief Altaf Hussain, Sindh Information Minister Sharjeel Memon and other political and religious leaders condemned the attack on the TV channel. On Sunday, law enforcers had claimed they have apprehended around 21 suspects during separate targeted raids and operation across the city.

Sindh Rangers nabbed eight hardened criminals and also recovered hand grenades and weapons from the possession of suspects. According to Rangers spokesperson, the raids were conducted in Iqra City, Zeenat Square, Paracha Graveyard, Muhammadpur, Agra Taj Colony, Pak Colony, Lines Area and Maripur Road areas.

Separately, Clifton division police claimed to have arrested an alleged street criminal during in an encounter near Do-Talwar. The accused was identified as Rafiullah. According to Clifton division police, the arrest was made after a police patrol chanced upon the alleged robber and his accomplice, who were looting valuables from the passersby. Shots were exchanged, and as a result, the

maimed

robber was arrested, while the other escaped.

Posted by: Fred || 12/03/2013 00:00 || Comments || Link || E-Mail|| [6461 views] Top|| File under:
Iraq
15 Dead in Wave of Iraq Attacks
[An Nahar] Attacks near Storied Baghdad


...located along the Tigris River, founded in the 8th century, home of the Abbasid Caliphate...


and northern and western Iraq killed 15 people Monday, the latest deadly violence to rock the country amid fears it is slipping back into all-out sectarian war.

Iraq's worst bloodshed since 2008, with more than 6,000 people killed already this year, has forced the authorities to appeal for international help in combating militancy ahead of general elections due to be held in April.

Officials have blamed a resurgent al-Qaeda emboldened by the civil war in neighboring Syria, but the government has been criticized for not doing more to address grievances in the Sunni Arab community which analysts say fuels the violence.

On Monday, shootings and bombings struck around Storied Baghdad, as well as in and around the northern cities of djinn-infested Mosul
... the home of a particularly ferocious and hairy djinn...
and Tuz Khurmatu, killed 15 people, while a rare double bombing in the Kurdish north left two senior security officers

maimed

.

In the deadliest violence, a family of six -- two men, two women and two children -- were found dead after having been

bumped off

in their homes in Al-Nibaie, which lies just north of the capital.

It is the latest in a troubling series of attacks where large groups of people have been

rubbed out

and left for authorities to find, scenes eerily reminiscent of the worst of Iraq's gruesome communal war.

At the peak of sectarian fighting in the wake of the 2003 U.S.-led invasion, Sunni and Shiite militias regularly carried out tit-for-tat kidnappings and

liquidation

s and left scores of corpses littering the streets.

Elsewhere, attacks in Abu Ghraib, Mosul and Tuz Khurmatu left nine others dead.

Two officers in the Kurdish peshmerga forces, meanwhile, were

maimed

by rare bombings against their respective cars in the northern city of Sulaimaniyah.

The twin magnetic "sticky bombs" attached to the vehicles of a brigadier general and a colonel in the peshmerga went off minutes apart at about 7:30 am (0430 GMT) in the same neighborhood of Sulaimaniyah, Iraqi Kurdistan's second-biggest city.

It follows a massive al-Qaeda attack on a security headquarters in the Kurdish capital Arbil on September 29 involving

jacket wallah

s,

boom-mobile

s and gunfire, killing seven people overall and leaving more than 60

maimed

.

Unlike the rest of the country, which has seen brutal violence in the years following the 2003 U.S.-led invasion, religiously and ethnically homogeneous Kurdistan was largely spared the violence.

It operates largely autonomously of Storied Baghdad, with its own security forces and has its own parliament and visa regime.

The authorities have made some concessions aimed at placating the protesters and Sunnis in general, including freeing prisoners and raising the salaries of anti-al-Qaeda Sahwa fighters.

At the same time, the security forces have trumpeted operations targeting

Death Eater

s.

But daily attacks have shown no sign of abating.

Diplomats, analysts and rights groups say the government is not doing enough to address Sunni disquiet over what they see as mistreatment at the hands of the Shiite-led authorities.

Posted by: Fred || 12/03/2013 00:00 || Comments || Link || E-Mail|| [6460 views] Top|| File under: Islamic State of Iraq
Triple bombing kills nine in Iraq
Authorities in Iraq say a triple bombing has killed nine people in a town northeast of Baghdad.

Police officials say bombs went off on Sunday morning at a gathering 80 kilometres (50 miles) from the capital. Police said that 45 other people were wounded in the attack.

A hospital official confirmed the casualty figures.
Posted by: Steve White || 12/03/2013 00:00 || Comments || Link || E-Mail|| [6464 views] Top|| File under:
Southeast Asia
Two terrorists gunned down in southern Thailand
Two terrorists insurgents were killed in a clash with Thai security forces in Narathiwat province yesterday.

A 30-minute gunfight erupted at 2 p.m. after a 50-man security team raided a house in Bacho district where leading terrorists insurgents were reportedly hiding. Those killed were identified as Appandi Doloh, who was wanted on at least three national security warrants and was reportedly a leading operative-level terrorist insurgent under the Runda Kumpulan Kecil (RKK). The other man killed was his subordinate Ismae Masu.

The two were believed to have participated in several attacks, including the January 23 murder of Chonlathee Charoenchon in the same district.
Posted by: ryuge || 12/03/2013 00:00 || Comments || Link || E-Mail|| [6464 views] Top|| File under: Thai Insurgency
Syria-Lebanon-Iran
Army Entrusted with Tripoli Security for 6 Months
[An Nahar] Caretaker Prime Minister
Najib Miqati announced Monday evening that the army will be entrusted with Tripoli


...a confusing city, one end of which is located in Lebanon and the other end of which is the capital of Libya. Its chief distinction is being mentioned in the Marine Hymn...


's security for six months and that all security agencies in the city will be put under its command.

"During the meeting he held at the presidential palace this afternoon with President Michel Suleiman


...before assuming office as President, he held the position of commander of the Leb Armed Forces. That was after the previous commander, the loathesome Emile Lahoud, took office as president in November of 1998. Likely the next president of Leb will be whoever's commander of the armed forces, too...


and Army chief Gen. Jean Qahwaji, it was decided to task the Lebanese army with taking the necessary measures to preserve security in Tripoli for a period of six months and to place security forces under its command," said a statement issued by Miqati's office.

It was also decided to "execute the judicial warrants that were issued and that will be issued," according to the statement.

Earlier on Monday, LBCI television quoted Miqati as saying that Tripoli will be turned into a "military zone," the thing that was swiftly denied by the premier on his Twitter page.

LBCI also quoted Miqati as saying that "the decisions of the security meeting are in line with Article 4 of the defense law."

The army will become responsible for the security of the city and an extraordinary decision on the matter will be issued on Monday or Tuesday, he added, according to LBCI.

"The decision reached during the Baabda meeting involves decisive military operations by the army in Tripoli when needed," MTV reported.

"The Baabda security meeting stressed that jeopardizing civil peace is a 'red line' but the decision does not involve dealing with the issue in a way similar to what happened in Nahr al-Bared," it said.

Meanwhile,


...back at the shattered spaceship, Fffflirgoll the Arcturan slithered stealthily toward the control room, where the humans had barricaded themselves...


influential Tripoli-based Salafist

holy man

Dai al-Islam al-Shahhal accused Miqati of "selling" Tripoli, noting that the decision reached in Baabda is "targeted against the Sunni sect."

"We will seek to reverse it and topple it politically," he said.

The ongoing round of

festivities

between the rival Tripoli neighborhoods of Bab al-Tabbaneh and Jabal Mohsen has left at least 10 people dead and 100 others

maimed

since Saturday.

Posted by: Fred || 12/03/2013 00:00 || Comments || Link || E-Mail|| [6464 views] Top|| File under:
Saqr Orders Arrest of 8 People in Connection to Tripoli Clashes
[An Nahar] State Commissioner to the Military Court Judge Saqr Saqr ordered on Monday the arrest of eight people, including Hatem al-Janzarli, in connection to the

festivities

in the northern city of Tripoli


...a confusing city, one end of which is located in Lebanon and the other end of which is the capital of Libya. Its chief distinction is being mentioned in the Marine Hymn...


, reported the National News Agency.

It said that he also requested investigating the identity of some 60 individuals in order to take the necessary legal measures against them.

On Sunday, the army carried out a raid in the inner markets of Tripoli where it nabbed
Book 'im, Mahmoud!
a number of individuals, including al-Janzarli, who is suspected of opening fire at the army.

A number of suspects were arrested in the raid and they have been identified as A.al-Ghoul, A.al-Niz, M.Ouloulou, and M.al-Homsi.

Tripoli has been rocked with the latest round of

festivities

between the rival neighborhoods of Bab al-Tabbaneh and Jabal Mohsen.

The Army Command later issued a statement on Sunday explaining that units had raided a number of areas occupied by Tripoli

gunnies

and snipers.

It arrested eight

gunnies

and confiscated a number of light weapons and ammunition, including a sniper rifle and military equipment.

Posted by: Fred || 12/03/2013 00:00 || Comments || Link || E-Mail|| [6464 views] Top|| File under:
Clashes Renew in the Evening in Tripoli as Army Stages Raids to Arrest Gunmen
[An Nahar] Clashes between rival neighborhoods renewed on Monday evening in the northern city of Tripoli


...a confusing city, one end of which is located in Lebanon and the other end of which is the capital of Libya. Its chief distinction is being mentioned in the Marine Hymn...


and the army staged raids to arrest

gunnies

, after sniper fire

maimed

seven people during the day.

"The fighting has resumed on the fighting frontiers of al-Mallouleh, al-Mankoubin, al-Riva and Jabal Mohsen," state-run National News Agency reported.

The sounds of gunshots and rocket-propelled grenades were being heard in areas that are relatively far from the conflict zone, according to NNA.

The army was responding with medium-caliber machineguns against all sources of gunfire.

Army troops also staged raids to arrest

gunnies

near the Tinal Mosque in the city, the agency said.

Intermittent gunfire and sniper attacks targeted the international highway and did not stop all day, according to NNA.

"The Tripoli international highway in the Bab al-Tabbaneh area is being targeted by intense sniper fire and crossing it is risky," NNA said.

In the afternoon, two army soldiers were critically

maimed

at the al-Mallouleh roundabout while heading to their residence places in Akkar from Beirut.

Two civilians identified as Ali al-Hayek and Mohammed al-Qaddour were also

maimed

in the same area.

The casualty toll from three days of

festivities

has risen to 10 dead and 100

maimed

, NNA said.

Traffic has almost come to a standstill and most shops, schools and universities remained shut in the hotspots, according to the agency.

But the areas that lie far from the fighting witnessed bumper-to-bumper traffic after the gunbattles subsided, the agency said.

Around 200 members of the Internal Security Forces arrived to the Tripoli Serail and more were expected later in the day.

The city's rival neighborhoods witnessed overnight violent

festivities

that involved the use of machineguns, rocket propelled grenades and mortars that even reached Tripoli's safer areas.

The latest round of gunbattles resumed on Saturday when a resident of Jabal Mohsen was shot in his feet.

A similar sectarian attack had taken place on Thursday.

Posted by: Fred || 12/03/2013 00:00 || Comments || Link || E-Mail|| [6462 views] Top|| File under:
Jund al-Sham Member Injured in Ain el-Hilweh Shooting
[An Nahar] Tensions were high in the Paleostinian refugee camp of

Ein el-Hellhole

in southern

Leb

after a member of al-Saadi family opened fire against a resident of the camp, reported the National News Agency on Monday.

It said that Paleostinian national from al-Saadi family

shot up

Ali Abul Kamal, a member of the Jund al-Sham group.

He has been transferred to hospital at the camp.

MTV reported that the shooting was an

liquidation

attempt against a person it identified as Ali Farhoud.

On Sunday, a member of Jund al-Sham had shot and killed a member of Fatah.

Two other people were

maimed

in the incident.

An armed clash had taken place on Thursday night between members of Fatah and Jund al-Sham.
Posted by: Fred || 12/03/2013 00:00 || Comments || Link || E-Mail|| [6460 views] Top|| File under: al-Qaeda in the Levant
Army Closes Passages on Border with Syria to Prevent Four-Wheel Drives' Passage
[An Nahar] The army has closed several roads on the northern border with Syria to prevent the passage of cars, the state-run National News Agency reported on Monday.

"Army bulldozers have been working for the past three days to close all roads and passages that lead to Syria near the border towns of Arsal and al-Qaa," the NNA detailed.

"The troops erected barricades at the crossings for this purpose."

The same source explained that these measures were taken to prevent the passage of four-wheel and equipped drives, few days after rockets were seized at the eastern mountain belt.

On Friday, the army seized and detonated three 107-millimeter Grad rockets


...Soviet-developed 122-mm rockets, usually launched from trucks. Newer versions are reported to have a range of up to 30 km....


in the Bekaa's al-Qaa region.

The rockets were prepared to be launched towards the Hermel region.
Posted by: Fred || 12/03/2013 00:00 || Comments || Link || E-Mail|| [6461 views] Top|| File under: al-Nusra
Syria Rebels Capture Christian Town of Maalula
[An Nahar] Syrian rebels, including jihadist groups, captured the historic Christian town of Maalula north of Damascus on Monday, the Syrian Observatory for Human Rights said.

Rebels assaulted the town by rolling explosive-filled tires down the hills onto regime forces and were able to reach the city center after three days of intense fighting, with

festivities

still raging in the surrounding areas.

The picturesque town is considered a symbol of the ancient Christian presence in Syria, and its 5,000 pre-war residents are among the few in the world who still speak Aramaic, the language of Jesus Christ.

The fighting came as the regime has been battling to gain control of a string of nearby towns and villages along the strategic Damascus-Homs highway north of the capital.

The Observatory, a

Britannia

-based monitoring group that relies on activists and other sources on the ground, said several groups, including al-Nusra Front, an al-Qaeda affiliate, had taken part in the capture of the town.

The rebels

kidnapped

12 Syrian and Lebanese Orthodox nuns from their convent after moving into the town, Vatican Radio reported, citing Mario Zenari, the nuncio (ambassador) of the Holy See in Syria.

Syrian state news agency SANA had earlier said the rebels had entered the Orthodox Mar Takla convent, in the middle of the city, which had previously been controlled by the army.

The convent is home to some 40 nuns and orphans, some of the few residents of the town who remained after rebels first entered in September, prompting fierce fighting with the army.

Posted by: Fred || 12/03/2013 00:00 || Comments || Link || E-Mail|| [6463 views] Top|| File under: al-Nusra
Syrian helicopters drop 'barrel bombs' on rebel town, killing 20
Syrian army helicopters bombarded the northern rebel-held town of Al-Bab for a second day on Sunday, killing 20 people including four women when they dropped improvised barrel bombs on a market district, a monitoring group said.

The Syrian Observatory for Human Rights said the death toll could rise because many people were severely wounded in the raid, which came a day after 26 people were killed in a similar attack on the same town by President Bashar al-Assad's forces.

The British-based Observatory said three rebels from the Tawhid Brigade were killed in Saturday's raid, which appeared to target their headquarters in Al-Bab.

Sunday's attack may have been aimed at another rebel group, it said. However, barrel bombs - explosive-filled cylinders or oil barrels - are usually rolled out of the back of helicopters and are rarely delivered with any accuracy.

Posted by: Besoeker || 12/03/2013 00:00 || Comments || Link || E-Mail|| [6460 views] Top|| File under:
Who's in the News
55
[untagged]
6
Arab Spring
4
Ansar al-Sharia
3
Govt of Pakistan
2
Taliban
2
Jamaat-e-Islami
2
al-Qaeda in Sinai Peninsula
2
al-Nusra
2
Govt of Syria
1
Thai Insurgency
1
al-Qaeda in the Levant
1
Boko Haram
1
Commies
1
Govt of Iran
1
Islamic State of Iraq
Bookmark
E-Mail Me
The Classics
The O Club
Rantburg Store
The Bloids
The Never-ending Story
Thugburg
Gulf War I
The Way We Were
Bio
Merry-Go-Blog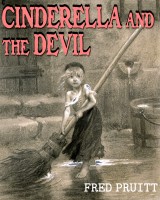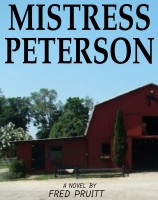 On Sale now!


A multi-volume chronology and reference guide set detailing three years of the Mexican Drug War between 2010 and 2012.

Rantburg.com and borderlandbeat.com correspondent and author Chris Covert presents his first non-fiction work detailing the drug and gang related violence in Mexico.

Chris gives us Mexican press dispatches of drug and gang war violence over three years, presented in a multi volume set intended to chronicle the death, violence and mayhem which has dominated Mexico for six years.
Click here for more information


Meet the Mods
In no particular order...


Steve White
Seafarious
Pappy
lotp
Scooter McGruder
john frum
tu3031
badanov
sherry
ryuge
GolfBravoUSMC
Bright Pebbles
trailing wife
Gloria
Fred
Besoeker
Glenmore
Frank G
3dc
Skidmark
Alaska Paul



Better than the average link...



Rantburg was assembled from recycled algorithms in the United States of America. No trees were destroyed in the production of this weblog. We did hurt some, though. Sorry.
18.204.2.231

Help keep the Burg running! Paypal: