Afghanistan
Suicide Car Bomber Kills 3 in Uruzgan
[Tolo News] Provincial officials say a suicide

car boom

er killed three civilians and

maimed

another six in Afghanistan's southern Uruzgan province.

Abdullah Himmat, a

front man

for the provincial governor, said Saturday's blast occurred near the police headquarters of Uruzgan's Dehra Wood district.

Fareed Ayal, a

front man

for the provincial police, says the car apparently detonated prematurely before it reached the gate of the headquarters.

Posted by: Fred || 12/03/2012 00:00 || Comments || Link || [336074 views] Top|| File under: Taliban
Africa Horn
At least 26 killed in Somali clan battles

[Al Ahram] Fierce fighting between heavily armed rival clans in war-torn Somalia has killed at least 26 people in a dispute over grazing land and water, officials said Sunday. "There are many casualties, the initial reports are of 26 people killed," said Mohamed Abdi Shire, a senior commander of the Ahlu Sunna militia in central Somalia, which controls the region. Clashes broke out Saturday in the central Galgadud region, around the villages of of Marer and Balalder, he added.
Posted by: Fred || 12/03/2012 00:00 || Comments || Link || [336064 views] Top|| File under:
Africa North
Egypt judges refuse to oversee constitutional poll, say judicial sources
[Al Ahram] Judicial sources within Egypt's Judges Club told Al-Ahram's Arabic-language news website on Sunday evening that club members had agreed to boycott Egypt's upcoming constitutional referendum -- slated for 15 December -- and would refuse to supervise the voting process. They arrived at the decision during a judges' meeting held before the

presser

that is currently taking place.
Posted by: Fred || 12/03/2012 00:00 || Comments || Link || [336076 views] Top|| File under: Arab Spring
Africa Subsaharan
Boko Haram burns more churches in NE Nigeria
Suspected members of the Islamist extremist group Boko Haram set fire to churches and border posts in north-eastern Nigeria on Sunday, residents said, but it was not immediately known if there were casualties.

Around 50 gunmen in cars and on motorcycles carried out the attacks on three churches and border posts with neighbouring Cameroon, opening fire on police and chanting Allahu Akbar, (God is Greatest), residents said.


When do the Christians in the region start fighting back? If the bad boys are on motorbikes just string some wire neck-high across the road. If the bad boys have guns, use your own guns and get into a good sniping position near the road. Let the bad boys know that if they come into your neighborhood to burn your church that they're going to die. You'll be amazed how quickly the bad boys go elsewhere.

Among the security posts burned were offices for immigration, customs and the secret police and a quarantine building in the city of Gamboru Ngala, about 140 kilometres (80 miles) from the Boko Haram stronghold in Maiduguri.

"The gunmen believed to be Boko Haram were around 50 in number and came in cars and on motorcycles around 8:30 am and attacked the security offices at the border posts, burning them," resident Modugana Ibrahim told AFP.

"They opened fire on the security personnel but it is hard to say if anybody was hurt or killed," Ibrahim said.

Another resident, Hamidu Ahmad, said the gunmen went into town "chanting 'Allahu Akbar' and burnt down the divisional police station and three churches".
Posted by: Steve White || 12/03/2012 00:00 || Comments || Link || [336064 views] Top|| File under:
Arabia
Businessman Slain in Eastern Yemen, Security Equipment Cargo Seized in West
[Yemen Post] The Yemeni authorities found on Sunday the body of a domestic businessman who was kidnapped by unknown people the prior day in the Mukalla city, the capital of the eastern Hadramout


...the formerly independent Qu'aiti state and sultanate, annexed by Communist South Yemen in 1968, encompassing a region along the Gulf of Aden, extending eastwards to the borders of the Dhofar region of Oman. The people are called Hadhramis and speak Hadhrami Arabic. The city Tarimis estimated to contain the highest concentration of descendants of the Prophet Muhammad (PTUI) anywhere in the world, approximately seven in every square yard...


province, the state-run September 26 website reported.

The website quoted security sources as saying the body of Abdullah Al-Amoudi, a honey dealer, was found on one of the streets early Sunday but those behind the crime have not been known yet.

"The killers called relatives and friends of Al-Amoudi through his cell phone to come and take his body after the murder," it quoted a statement by relatives of the businessman.

State media including the official agency Saba said President Abdrabu Mansour Hadi has ordered to investigate the murder and hunt the killers.

Separately, the authorities at the Hodeida seaport seized early Sunday a security equipment cargo imported from China, the website said.

The cargo included anti-riot equipment, bullet-proof shields, bullet cartridges and army helmets, it said, pointing out the cargo was imported by a company called Ritag.

The seizure comes amid thriving arms and drugs trade in Yemen which is experiencing an alarming security disorder casting a cloud on the West-backed power transition.

In recent weeks, the authorities seized several arms cargoes including the one of firearms imported from Turkey inside biscuit boxes.

Posted by: Fred || 12/03/2012 00:00 || Comments || Link || [336075 views] Top|| File under: Houthis
Yemen's army bombards saboteur's house in Marib
[Yemen Post] The Yemeni army bombarded on Sunday the house of an oil pipeline saboteur, Mohammad Kalfoot, in Wadi Abida of Marib governorate.

Local sources said that some population of Wadi Abida left their homes amid fears that they would have been raided.

Kalfoot, who is accused of attacking oil pipelines on Friday, responded to the military's bombardment of targeting the electricity towers.

The oil pipelines were subjected to attacks three times in Wadi Abida.

A number of Yemeni governorates are now living in darkness after the gas-run power station was assaulted by Kalfoot hours after his home was raided by the army.

Yemen's electricity supplies have been damaged many times since the eruption of the eleven-month-old protests. Yemen have lost billions of rials as a result of recurring attacks, official statistics say.

Yemeni officials and analysts accused the former regime led by President-for-Life Ali Abdullah Saleh


... Saleh initially took power as a strongman of North Yemen in 1977, when disco was in flower, but he didn't invite Donna Summer to the inauguration and Blondie couldn't make it...


of supporting those saboteurs who target power lines.

Posted by: Fred || 12/03/2012 00:00 || Comments || Link || [336076 views] Top|| File under: al-Qaeda in Arabia
High-ranking commander escapes assassination attempt
[Yemen Post] A high-ranking Yemeni commander escaped an

liquidation

attempt on Sunday in the southern governorate of Lahj.

Military sources affirmed that a gunman in a four-wheel vehicle assaulted the commander of the Al-Anad military base Mohammad al-Subaihi.

They said that the escorts of Al-Subaihi could injure the attacker and arrest him.

"Nobody was hurt in the armed attack, but two cars of the convoy were pockmarked by bullets," local sources said.

Military sources anticipated that al-Qaeda was behind the event, citing that al-Subaihi is pursuing a military offensive against al-Qaeda in Abyan
...a governorate of Yemen. The region was a base to the Aden-Abyan Islamic Army terrorist group until it dropped the name and joined al-Qaeda. Its capital is Zinjibar. In March 2011, al-Qaeda in the Arabian Peninsula declared the governate an Islamic Emirate after seizing control of the region. The New York Times fastidiously reported that those in control, while Islamic hard boyz, are not in fact al-Qaeda, but something else that looks, tastes, smells, and acts the same. Yemeni government forces launched an effort to re-establish control of the region when President-for-Life Saleh was tossed and the carnage continues...
governorate.

Al-Qaeda had claimed its responsibility for the

liquidation

of senior Yemeni commander including the commander of the Southern Military Region Salem Qatan who was killed in last June.

More than 60 Yemeni officers, most of them are intelligence officers, were killed across Yemen since the beginning of 2012.

Most

liquidation

s carried out against intelligence officers have occurred in Aden and Sana'a which experience alarming insecurity since the popular uprising erupted against the former regime in early 2011.

Yemeni analysts say that Al-Qaeda failed to target Yemeni strategic facilities and it resorted to assassinate high-ranking officers as a simple option.

Leaders of political parties and ministers were frequently to subjected to

liquidation

attempts in Sana'a and other major cities.

Al-Qaeda in the Arab Peninsula had called its members to use

cycle of violence

s and avoid using vehicles after US drones increased against them.

The Interior Ministry has directed to ban

cycle of violence

s with no registration plates in all Yemeni governorates as most

liquidation

s were carried out by

gunnies

on

cycle of violence

s.

Posted by: Fred || 12/03/2012 00:00 || Comments || Link || [336062 views] Top|| File under: al-Qaeda in Arabia
Europe
Mum set for trial after sending son named 'jihad' to nursery with 'I am a bomb' jumper
A MUM who sent her three-year-old son named "Jihad" to nursery school wearing a top bearing the words "I am a bomb" is to go on trial in France. Beneath the boy's name on the back of the jumper were the words "Born on the 11 September" - the date of the 9/11 terror attacks on New York's twin towers.

The muslim mum was reported to police by the boy's outraged teacher and has now been charged with supporting a terrorist act.

Thierry Lagneau, the mayor of the southern French town of Sorgues, said: "We fully support charges being brought against this woman for provoking hatred and terrorism in one of our schools.

"This was an utterly irrespoinsible act by the boy's mother, who used their son to promote a violent political belief of her own."

The divorced mother said the jumper was a gift to her from the boy's uncle and has insisted the message on the top was not meant to be provocative.


Oh no, of course not, no true believer would be upset, and who cares what infidels think, anyway?

She also told police her son's genuine birthdate was September 11, 2009.

The 32-year-old woman will appear in court in Avignon on December 19, when she faces a suspended prison sentence and fine of up to 800 pounds.
Posted by: Steve White || 12/03/2012 00:00 || Comments || Link || [336064 views] Top|| File under:
The Grand Turk
Three PKK members killed in Turkey
Three members of the Kurdistan Workers' Party (PKK) have been killed during a raid of Turkish army in the province of Elazig on Saturday, the Dogan agency reported.

Over 10 months, Turkish security forces rendered harmless


Oh, what a politically correct term!

716 PKK militants in different parts of the country, including 496 terrorists that have been killed, 21 wounded, 44 arrested and 155 surrendered to the authorities. During the reporting period, the security forces held six large and 19 local operations against militants.
Posted by: Steve White || 12/03/2012 00:00 || Comments || Link || [336075 views] Top|| File under:
Home Front: WoT
Iraqi refugee jugged over explosion in Casa Grande
CASA GRANDE, Ariz. - A 47-year old Iraqi refugee is in federal custody Saturday in connection with an explosion at a Social Security office in Casa Grande.

A source close to the investigation says he'll likely face a litany of federal and state explosive and arson charges on Monday.

"I'm positive in my heart and my soul he had nothing to do with this," said Swannee Welsh. Welsh believes her neighbor, Abdul Latif Aldosary is being unfairly targeted. She says he's a refugee from Iraq.

"I've never seen him with a match even, he doesn't drink, doesn't smoke, he doesn't move, he doesn't go to the mosque," said Welsh.

But Saturday, federal agents were still searching Aldosary's home at 47th Street and Lemon in Coolidge. The 47-year old is being held in connection with an explosion at the Social Security office in Casa Grande Friday morning.

Investigators believe someone threw an explosive out a car window, causing the entry door to become blackened and charred. The office was closed and no one was hurt but the blast shook those nearby.

"He was just in that neighborhood because he goes to unemployment offices and other government buildings over there but he hasn't any problems against America; he's very thankful he got to be a refuge somewhere," said Welsh.

Friday evening, dozens of homes near where Aldosary lives were evacuated as a precaution as agents served a search warrant.

"It's kind of a surprise, wouldn't expect a neighbor across the street to be involved in something like that," said Jerry Vining, Aldosary's neighbor.

"I'll be the most stunned person if it turns out he did something like that," said Welsh.

Aldosary has served time for aggravated harassment after he threatened an employer who wasn't giving him enough hours. FOX 10 spoke with that employer Saturday and they say Aldosary made threatening calls and sent letters, but none mentioned explosives.

Aldosary is expected in federal court Monday.


More here. Since he's a refugee expect the national media to ignore this.
Posted by: Steve White || 12/03/2012 08:14 || Comments || Link || [336073 views] Top|| File under:
India-Pakistan
Handler, 'would-be suicide bombers' killed in KP
[Dawn] Three would-be

jacket wallah

s and one of their handlers were killed in two separate incidents when their vests detonated prematurely, according to security sources.

The first incident took place in Beautiful Downtown Peshawar


...capital of Khyber Pakhtunkhwa (formerly known as the North-West Frontier Province), administrative and economic hub for the Federally Administered Tribal Areas of Pakistan. Peshawar is situated near the eastern end of the Khyber Pass, convenient to the Pak-Afghan border. Peshawar has evolved into one of Pakistan's most ethnically and linguistically diverse cities, which means lots of gunfire.


's Dir colony area where a

cycle of violence

-riding suicide bomber was being equipped with the

boom vest

by his handler.

According to security sources, the explosives detonated while the handler was camouflaging the

boom jacket

with another jacket. Both the handler and bomber were killed in the blast.

The incident took place near a security check-post, which was presumed as the target of the would-be attackers. The faces of the suspects were unrecognisable as a result of the blast.

In the second incident, two suicide-bombers were killed prior to reaching their destination in Garang area of Pandiali Tehsil in Mohmand tribal area, according to security officials.

In another unrelated incident Bomb Disposal Squad (BDS) personnel defused explosives planted on a

cycle of violence

on main GT road in Tarnab Farm area in the outskirts of Peshawar.

According to BDS official Zahid Khan the

cycle of violence

was fitted with remote-controlled detonator as well as a mobile phone detonator. The ignition system of the

cycle of violence

was also connected to the bomb which had six to seven kilograms of

kaboom

and the was filled with pellets to increase the devastation caused by the blast.

The

cycle of violence

was found parked a few yards away from security checkpost which was presumed as the target for the attack.

Posted by: Fred || 12/03/2012 00:00 || Comments || Link || [336064 views] Top|| File under: al-Qaeda in Pakistan
Peace body member found slaughtered in Mohmand
[Dawn] The body of a member of local peace committee was found in Shagai area of Haleemzai tehsil of
Mohmand Agency


... Named for the Mohmand clan of the Sarban Pahstuns, a truculent, quarrelsome lot. In Pakistain, the Mohmands infest their eponymous Agency, metastasizing as far as the plains of Peshawar, Charsadda, and Mardan. Mohmands are also scattered throughout Pakistan in urban areas including Karachi, Lahore, and Quetta. In Afghanistan they are mainly found in Nangarhar and Kunar...


on Tuesday.

Officials said that the victim, Raad Gul, was kidnapped by unidentified persons outside his house last night. His body was dumped in a playground in Shagai, they added.

Raad Gul was an active member of Haleemzai Peace Committee.

The officials of political administration shifted the body to agency headquarters hospital in Ghalanai and later handed it over to his family.
They said that the victim was slaughtered.

Tehrik-e-Taliban Pakistain

front man

Ihsanullah Ihsan

grabbed credit

of the killing of the volunteer.

He told local journalists by telephone that all those people who were supporting the peace committees and the government, would be targeted.

The political authorities brought sniffer dogs to trace the killers of the peace volunteer.

The dogs entered the house of a

primitive

, whose sons are already in the custody of security forces for their alleged involvement in a blast at Chanda about three months ago.

The security forces conducted search operation in Babikhel area and set to sit in solemn silence in a dull, dark dock, in a pestilential prison with a life-long lock
Yez got nuttin' on me, coppers! Nuttin'!
seven

rustics

including shopkeepers and shifted them to Ghalanai lockup.

Posted by: Fred || 12/03/2012 00:00 || Comments || Link || [336068 views] Top|| File under: TTP
Three members of outlawed group held
[Dawn] The CIA police claim to have incarcerated
Drop the rod and step away witcher hands up!
three

cut-throats

belonging to a banned

beturbanned goon

organization.

CIA DSP Tariq Kayani


... four star general, current Chief of Army Staff of the Mighty Pak Army. Kayani is the former Director General of ISI...


told the media on Saturday that the police arrested three

cut-throats

in Lorry Adda when they were planning terror activities. He said Arshad Ali, Umar Zaib and Amjad were activists of the Tehrik-e-Taliban Pakistain.

The police recovered seven kilogramme

kaboom

, four hand-grenades, one Kalashnikov and Rs160,000 in cash besides hate literature from their possession.

"They belonged to the Ghulam Rabbani group of the TTP and wanted to hit targets during Muharram," DSP Kayani said. He said Lahore CCPO Aslam Tareen on the basis of the intelligence reports directed DIG Investigation Chaudhry Shafiq to trace the terrorists.

CIA SP Umar Virk formed teams of CIA officials who after hectic efforts nabbed the

beturbanned goon

s. The DSP said the funds recovered from them were to be handed over to their commander, Ghulam Rabbani.

Building collapse: A portion of an old and dilapidated building collapsed in the Lohari Bazaar area on Saturday. However,


Switzerland makes more than cheese...


no casualties were reported.

The residents said they had complained to the authorities concerned to either demolish or repair the building, but to no avail. They said cracks had appeared in several parts of the building due to seepage of sewerage water, adding that Wasa officials had failed to locate the actual problem.

Posted by: Fred || 12/03/2012 00:00 || Comments || Link || [336064 views] Top|| File under: TTP
Rangers raid on Manghopir localities: 'Bomb factory', arms seized
[Dawn] With helicopters hovering overhead, some 2,000 Rangers personnel, including women members, in vehicles guarded by armoured personnel carriers moved into the Manghopir and Sultanabad localities for a pre-dawn 'targeted-operation' on Saturday.

Officials claimed the operation was a 'major success' that led to the seizure of a crude bomb-making factory, huge caches of arms and explosives with stocks of bearing balls and deadly chemicals as had been used in

kaboom

s during Muharram.

The more than four-hour-long operation triggered a brief protest from area residents, who accused the paramilitary troops of violating the privacy of their family lives.

"It was planned on specific information to arrest some wanted terrorists," said a

front man

for the Sindh Rangers. "The targeted operation started early in the morning in the Manghopir and Sultanabad areas, which was attended by the 2,000 troops along with APCs (armoured personnel carriers)."

Saturday's operation was the second consecutive exercise by the Rangers in as many days.

On Friday, the troops cordoned off the neighouring Kunwari Colony in the same district and rounded up several suspects after hours-long search of the densely-populated locality.

"Today (Saturday) a difficult and hilly area was targeted. It was a well-planned operation with aerial cover for monitoring of the operation. Today a major success has been made," said the

front man

.

Manghpoir has emerged as a hotbed of suspects associated with the banned outfits in recent months and the recent raids by the police and Rangers that resulted in deadly encounters and arrest of alleged

faceless myrmidons

reflected the alarming influx of criminal elements into the locality.

Only on the eve of Ashura last week, the anti-extremist cell of the Sindh police's crime investigation department claimed to have tossed in the calaboose
Drop the rosco, Muggsy, or you're one with the ages!
a suspected

krazed killer

, Ataullah alias Saddam, in an encounter that killed his aide Gul Muhammad Mehsud and led to the recovery of more than 100 kilograms of explosive stated to be meant for use in an attack on the main Ahsura procession on M. A. Jinnah Road.As claimed by the Sindh Rangers

front man

, the seizure after the paramilitary operation suggested well-organised presence of suspected

faceless myrmidons

in the suburb of the metropolis.

"During the operation an IED making facility has been found," he said. "Important recoveries include substantial amount of ball bearings,

cycle of violence

batteries, aluminum powder, aluminum nitrate, nitric acid concentrated, circuits without detonators, mobile phones without SIMs and approximately 70 weapons of different caliber with ammunition."

Though the number of suspects arrested was not explained by the Rangers, the

front man

hinted that the operation helped in pursuing investigations in line with recent terrorist attacks in Bloody Karachi


...formerly the capital of Pakistain, now merely its most important port and financial center. It may be the largest city in the world, with a population of 18 million, most of whom hate each other and many of whom are armed and dangerous...


"Leads have been found with recent IED

kaboom

s in

Bloody Karachi

. This success will lead to operations in other areas as well," he said. After the Rangers personnel returned with the 'major success', area people

erupted into the streets

and blocked the main road in protest against the operation.

Traffic remained suspended in the area that was revived only after talks between some area leaders and senior

coppers

.

However,


women are made to be loved, not understood...


the Sindh Rangers

front man

thanked the Manghopir and Sultanabad residents for their support during the operation.

"Sindh Rangers thank the inhabitants of Sultanabad and Manghopir for their support during the operation. We regret any inconvenience caused due to the prolonged operation," he added.

Posted by: Fred || 12/03/2012 00:00 || Comments || Link || [336073 views] Top|| File under: Govt of Pakistan
Two shot dead in Orangi
[Dawn] A shopkeeper and a Bloody Karachi


...formerly the capital of Pakistain, now merely its most important port and financial center. It may be the largest city in the world, with a population of 18 million, most of whom hate each other and many of whom are armed and dangerous...


Metropolitan Corporation (KMC) worker were

rubbed out

in different parts of Orangi Town on Saturday, police said.

The two killings within the remit of the Iqbal Market

cop shoppe

were reported within in span of few hours. "In the first half of the day two men riding a
cycle of violence pulled up close to the shop of 40-year-old Mohammad Daraz in Sector 10 near Awami Chowk," said an official at the Iqbal Market

cop shoppe

.

"One of the riders got off the two-wheeler, walked close to the shop owner and fired multiple shots at him before speeding away with his accomplice."

The victim sustained three gunshot wounds and

was struck down in his prime

, the official said, adding that the body was later shifted to the Abbassi Shaheed Hospital for medico-legal formalities.

Following the post-mortem examination, the body was taken to the Edhi morgue as the victim's family lived in Punjab.

"The victim was married. He was an area resident and originally hailed from Punjab. The police were waiting for his family from Punjab before lodging the FIR," the police official said.

Shortly before sunset, another gun attack in Orangi Town left a KMC worker dead, the police said.

They added that Abdul Hameed, 43, had come to see a friend in the Toori Bangash area, where

gunnies

riding a motorbike fired at him and sped away. "The victim was shifted to the Abbassi Shaheed Hospital, where he died during treatment," said Iqbal Market SHO Inspector Mohammad Sabir.

Only a few years ago, Hameed had moved from Orangi Town to North Nazimabad. He was a KMC employee and father of three.

The SHO said that police

Sherlocks

were not yet soure about the motive for the killing as investigation was under way.

Posted by: Fred || 12/03/2012 00:00 || Comments || Link || [336065 views] Top|| File under:
Southeast Asia
Defense volunteer gunned down in southern Thailand
Defense volunteer Ahamatole Dolo was ambushed by members of an terrorist insurgent group while returning home on a motorcycle from his job at a rubber plantation in Pattani province. Cartridges from an assault rifle and a 9 mm pistol were found on a local road near Ban Baruere.

Police think Ahamatole was targeted by a terrorist militant group because he worked as an informant.

In another development, 332 schools in Pattani will today resume classes after a six-day closure. The reopening comes after enhanced security was promised for teachers, according to the Confederation of Teachers of Southern Border Provinces.

The widespread closure was ordered by the confederation to force authorities to institute better security strategies for teachers, who are among the prime targets of terrorists insurgents. On Nov 22 terrorists insurgents killed a school director in Pattani's Nong Chik district.

The confederation said the killing was the final straw. Confederation chairman Bunsom Thongsiphrai said, "The temporary closure was done in the hope that officers will protect the lives of our fellow teachers. If the situation [continues] the way it is, teachers' morale will plunge further."

The organization agreed to reopen the schools after talks with security officers, the deputy prime minister and the education minister.

Many teachers returned to their schools yesterday to prepare their classrooms and teaching materials ahead of lessons. However, those at Ban Maruat school in Pattani province had to find temporary locations to hold class after the two-story school building was torched by arsonists on Thursday.

School director Muhammat Jelo said teachers agreed to resume lessons by using the library and the prayer room as temporary classrooms. He said, "We don't want students to lose the chance to study any further."
Posted by: ryuge || 12/03/2012 00:00 || Comments || Link || [336064 views] Top|| File under:
Syria-Lebanon-Iran
Rumour: Assad dead or debunked
Unusual activity was reported by western intelligence at Syrian chemical weapons sites amid rumors Syrian president Bashar al Assad is either dead or fled . Neither is confirmed, however, the rebels have in recent days made major strategic gains and begun to turn the tide of war against's Assad forces.


We should run a sweep on the method. Lead poisoning is too obvious. I'll go for car accident on the road north from Damascus.
Posted by: phil_b || 12/03/2012 02:06 || Comments || Link || [336095 views] Top|| File under:
Car bomb in Syria's Homs kills 15: State media
[Al Ahram] Fifteen

non-combatants were killed

on Sunday in a car

kaboom

in a regime-held district of the central Syrian city of Homs, state media reported. "A terrorist attack struck the Hamra district of Homs," official news agency SANA said, giving a casualty toll of 15 dead and 24

maimed

. State television said it was a

car boom

ing.
Posted by: Fred || 12/03/2012 00:00 || Comments || Link || [336099 views] Top|| File under: Govt of Syria
Syrian shells land in Turkey border town
[Al Ahram] Several shells fired from Syria hit a Turkish border town late Saturday but caused no casualties, the state-run Anatolia news agency reported.

The shells landed near the Reyhanli town in southeastern Turkey near the Syrian border amid

festivities

between troops loyal to Hereditary President-for-Life Bashir Pencilneck al-Assad


Scourge of Qusayr...


and rebel forces in Syria's Bab al-Hawa border post with Turkey, Anatolia said Sunday.

It was not immediately clear whether Turkish border units struck back at Syria after the incident.

Posted by: Fred || 12/03/2012 00:00 || Comments || Link || [336064 views] Top|| File under: Govt of Syria
Syria rebels say captured missiles downed army aircraft
[Al Ahram] Syrian rebels say a former army missile specialist in their ranks used captured shoulder-launched weapons to down two government aircraft in as many days last month.

Rebel commanders said that the army helicopter shot down on November 27 and the fighter jet shot down the following day were both hit with Russian-made surface-to-air missiles captured from an army base west of Syria's second city Aleppo


...For centuries, Aleppo was Greater Syria's largest city and the Ottoman Empire's third, after Constantinople and Cairo. Although relatively close to Damascus in distance, Aleppans regard Damascenes as country cousins...


in mid-November.

Defence analysts cited by the Western media had said that the aircraft were likely brought down with surface-to-air missiles provided from abroad, including by the Gulf state of Qatar, an outspoken champion of arming the rebels, over the opposition of the United States.

The rebels said the expertise to use the SA-16 Gimlet missiles, which they said they captured from Base 46 along with other heavy weaponry, came from within their own ranks in the form of a former army missile specialist.

"This is Musa Abu Omar. He shot down both of the aircraft," said Abu Abdel Rahman, a leading rebel commander in the town of Darret Ezza, 30 kilometres (20 miles) northwest of Aleppo, as he introduced the fighter to AFP.

"Both the missiles came from Base 46," Abu Omar said. "We've got enough of them now to bring down the whole Syrian air force," he boasted, refusing to give any specific numbers.

Asked where he got his training on the use of the SA-16, a missile most famous for its use by Saddam Hussein's forces against coalition aircraft during the 1991 Gulf war, Abu Omar said: "It was my specialism in the army during my three year service."

The 27-year-old showed AFP a photograph of himself holding a shoulder-launched missile that he said was one of the two he fired. The picture's authenticity could not be independently verified.

Abu Omar said instruction was now being given to other rebel fighters.

"We'll impose our own no-fly zone without any need from help from foreign governments," he added in reference to the repeated refusals of Western governments to heed opposition calls to intervene to close the skies to
Hereditary President-for-Life Bashir Pencilneck al-Assad


Horror of Homs...


's warplanes as they did in Libya last year.

Abu Omar recalled how on November 27 the rebels received intelligence that a government helicopter was due to carry out a resupply mission to the massive Sheikh Suleiman base, near Darret Ezza, which has been under rebel siege for months.

"Our information was that it would resupply the base, then return to Aleppo with some generals and other senior officer. So we laid in wait and I fired when the aircraft took off again," Abu Omar told AFP in an interview.

"We knew that the regime would attempt to retaliate the following the day... so we laid a new ambush," the 27-year-old said.

The rebels' acquisition of surface-to-air missiles poses a significant threat to the government's increasing reliance on its air power in its war against the rebels, particularly in their stronghold in the northwest.

"It's a turning point," said Riad Kahwaji of the Institute for Near East and Gulf Military Analysis (INEGMA) told AFP after the two aircraft were downed.

But there have been contradictory reports about the likely source of the missiles with the Washington Post reporting on Thursday that they were likely part of a consignment of up to 40 supplied from abroad.

Some of the missiles were supplied by Qatar, the newspaper reported, citing two Middle Eastern intelligence officials it did not identify.

"It should be worrying to everyone," one of the officials said. "When Assad is finished, Islamic fascisti could end up with these, and commercial flights would be at risk."

Washington has consistently opposed providing SAMs to the rebels for fear they could fall into the wrong hands.

Posted by: Fred || 12/03/2012 00:00 || Comments || Link || [336074 views] Top|| File under: Govt of Syria
Syria troops step up attacks on Damascus suburbs
Syrian government troops Sunday intensified attacks on pro-rebel suburban areas of the capital, Damascus, reported opposition activists, dpa reported.

The Britain-based Syrian Observatory for Human Rights said that President Bashar al-Assad's troops shelled the towns of Jassrin, al-Maleeha and Deir Sulaiman on the outskirts of Damascus, causing an unspecified number of casualties. Clashes between al-Assad's troops and rebels were underway in the same area, added the organization.

State television said that troops had "eliminated" scores of rebels in a crackdown on the suburban areas of Damascus. The broadcaster called the rebels "terrorists" with alleged links to al-Qaeda.

Fighting, meanwhile, continued between government forces and rebels in the vicinity of Damascus for the fourth straight day, said activists. They reported explosions and a big fire in a nearby area, resulting in a power outage at the airport.

The violence has prompted several foreign airlines to suspend flights to and from Syria. The state-owned carrier is the only airline still operating at the Damascus airport. On Sunday, EgyptAir said it will resume flights to Damascus and Aleppo airports on Monday after a three-day halt.

"The decision comes after coordination with the Egyptian embassy in Damascus and the EgyptAir office in Syria and asserting that security conditions are stable right now in Syria, especially on the roads leading to Damascus and Aleppo airports," the head of EgyptAir, Roshdy Zakaria, said in a statement.

Elsewhere, at least 15 civilians were killed and 24 injured in a car bombing in the central province of Homs, according to Syrian television. The Observatory said residents of the district of al-Hamra, where the bombing had occurred, are opponents of al-Assad's regime.

At least 105 people were killed nationwide, mostly in Damascus and its suburbs, according to the Local Coordination Committees, a group of activists documenting violence on the ground.
Posted by: Steve White || 12/03/2012 00:00 || Comments || Link || [336066 views] Top|| File under:
Syrian regime resembles armed militia - Turkish FM
The Syrian regime has degenerated into an "armed militia" that resorts to brutality in an attempt to stay in power, Turkey's foreign minister said Saturday at a meeting with top Arab diplomats, AP reported.

The officials at a one-day summit in Istanbul described the Syrian regime as a threat to peace and security in the region, and they also expressed support for the Palestinians after the United Nations endorsed an independent state for them on Thursday.

Foreign Minister Ahmet Davutoglu of Turkey said the government of Syrian President Bashar Assad had lost its legitimacy after 20 months of conflict that started with peaceful protests against the regime and evolved into a civil war after pro-Assad forces cracked down.

"It has turned into an armed militia power that resorts to all kinds of brutal methods just to stay in power," Davutoglu said.


'Turned into'? When was Assad-led Syria, father or son, ever anything other than a kleptocratic thugocracy?

"The Syrian regime, which is a serious threat to the future of its own people and country, with each passing day increases the threat it poses to the well-being of our region, through its actions that target peace and security beyond its borders."

Lebanese Foreign Minister Adnan Mansour agreed that the Syrian war has "negative ramifications" for the region. But he advocated dialogue as the only solution to the crisis, contrasting with Turkey's calls at the United Nations for an internationally protected "buffer zone" inside Syria that would protect civilians. Such a zone would likely require military action to secure it, including a no-fly zone.

"There should not be any external military or any other kind of intervention," said Mansour, current chairman of the Arab League.

He said the meeting of a dozen foreign ministers as well as other delegates, titled the Turkish-Arab Cooperation Forum, was a positive sign for a region traditionally plagued by a lack of political unity. Turkey launched the annual meeting in 2007.

"This was important in the aftermath of the 1990s, when we did not have a lot of activity," Mansour said.
Posted by: Steve White || 12/03/2012 00:00 || Comments || Link || [336065 views] Top|| File under:
Who's in the News
40
[untagged]
4
Govt of Syria
4
Arab Spring
3
Govt of Pakistan
3
al-Qaeda in Arabia
3
Hamas
2
TTP
2
Taliban
1
Ansar Dine
1
al-Qaeda in Pakistan
1
Commies
1
Houthis
1
Jamaat-ul-Mujahideen Bangladesh
1
PLO
Bookmark
E-Mail Me
The Classics
The O Club
Rantburg Store
The Bloids
The Never-ending Story
Thugburg
Gulf War I
The Way We Were
Bio
Merry-Go-Blog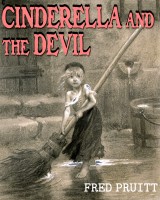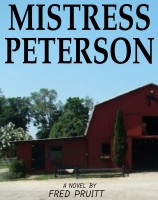 On Sale now!


A multi-volume chronology and reference guide set detailing three years of the Mexican Drug War between 2010 and 2012.

Rantburg.com and borderlandbeat.com correspondent and author Chris Covert presents his first non-fiction work detailing the drug and gang related violence in Mexico.

Chris gives us Mexican press dispatches of drug and gang war violence over three years, presented in a multi volume set intended to chronicle the death, violence and mayhem which has dominated Mexico for six years.
Click here for more information


Meet the Mods
In no particular order...


Steve White
Seafarious
tu3031
badanov
sherry
ryuge
GolfBravoUSMC
Bright Pebbles
trailing wife
Gloria
Fred
Besoeker
Glenmore
Frank G
3dc
Skidmark



Better than the average link...



Rantburg was assembled from recycled algorithms in the United States of America. No trees were destroyed in the production of this weblog. We did hurt some, though. Sorry.
44.197.101.251

Help keep the Burg running! Paypal: