Afghanistan
1 Dead, Up to 70 Injured in Attack Near Afghan NATO Base
[An Nahar] A powerful truck bomb went kaboom! near the gate of a NATO


...the North Atlantic Treaty Organization. A cautionary tale of cost-benefit analysis....


base in Afghanistan Friday, killing one person and wounding as many as 70 others, including a foreign soldier, officials said.

The Taliban

grabbed credit

for the

suicide kaboom

at Combat Outpost McClain in Muhammad Agha district of

Pashtun-infested Logar

province, south of the capital Kabul, which took place at around 8:00am (0330 GMT).

The blast outside the small base could be heard for several kilometers (miles), an Agence

La Belle France

Presse

news hound

in the area said, and was described as "huge" by local police chief.



Pashtun-infested Logar

provincial governor Atiqullah Ludin said an Afghan carpenter who had just entered the camp through the gate was killed in the attack, while seven others -- five police and two intelligence officials -- were

maimed

.

But

Pashtun-infested Logar

's health director, Mohammad Zarif Nayebkhail, told AFP up to 70 people from the surrounding area were taken to hospital with injuries from shrapnel or flying glass.

"Seven of them are (Afghan) security guards of NATO, the rest are civilians," he said. "Several of the

maimed

were in a serious condition."

NATO's U.S.-led International Security Assistance Force (ISAF) said that one coalition soldier was

maimed

.

ISAF said none of its troops were killed and it is not thought the blast breached the base's perimeter.



Pashtun-infested Logar

's deputy police chief Mohammad Abed described the

kaboom

as "huge," adding it had destroyed some homes nearby.

"The suicide attacker wanted to ram his explosive-laden vehicle into the coalition forces base but he was stopped at the gate and detonated the truck outside the base," he said.

In September, 77 U.S. troops were

maimed

in a truck bombing which targeted a NATO base in Wardak province, which neighbors

Pashtun-infested Logar

.


Posted by: Fred || 12/03/2011 00:00 || Comments || Link || E-Mail|| [340 views] Top|| File under: Taliban
Africa North
Record 62% Turnout in Egypt Vote but Results Delayed
[An Nahar] Egypt said on Friday the country's first post-revolution election had seen a record turnout but it again delayed the release of full results expected to show Islamist candidates sweep to victory.

At a

presser

by the election commission chief Abdul Moez Ibrahim, already pushed back by two days, he began announcing figures before abruptly leaving the room saying he had "no more energy" and had "run out of gas."

His incomplete announcement of results in some constituencies made it difficult to discern the overall trend, but he did reveal that turnout had been a record "since the Pharaohs" at 62 percent.

His prepared opening statement said Egypt had "passed from an era of dictatorship to a democratic era" -- a reference to the abuses of the regime of Hosni Mubarak


...The former President-for-Life of Egypt, dumped by popular demand in early 2011...


who was

tossed

in a January-February uprising.

More than eight million Egyptians embraced their new democratic freedoms this week in Cairo and second-city Alexandria in the first election since the toppling of the 30-year rule of president Mubarak.

The results are expected to show the

Moslem Brüderbund

, a moderate Islamist movement banned for decades, as the dominant force, but with a strong showing by hardline Salafi candidates.

Forecasts in the local media and from the parties themselves put the Brotherhood's Freedom and Justice Party (FJP) at around 40 percent, the Salafis at about 20 percent and a secular liberal alliance trailing in third place.

There was no immediate announcement of when full results would be revealed, but Ibrahim said they would be posted on the Internet.
Posted by: Fred || 12/03/2011 00:00 || Comments || Link || E-Mail|| [323 views] Top|| File under:
Arabia
Yemen PM warns violence imperils post-Saleh change
[Al Ahram] Yemeni government forces killed three people in the protest hotbed city of Taiz on Friday, activists and medical workers said, and the man heading a new government meant to prevent civil war in Yemen said it could unravel if the killing went on.


That's the whole idea, right?


The bloodshed in Taiz made clear that a political deal to ease President President-for-Life Ali Abdullah Saleh

... Saleh initially took power as a strongman of North Yemen in 1977, when disco was in flower, but he didn't invite Donna Summer to the inauguration and Blondie couldn't make it...
from power has yet to defuse violent political struggle, marked by 10 months of bloodstained unrest, over the fate of Saleh and the impoverished country.

Yemen's Gulf Arab neighbours and their US ally hope the deal can reverse a drift toward chaos on the doorstep of the world's top oil exporter,

Soddy Arabia

, and stop al Qaeda's Yemeni branch gaining a foothold near Red Sea shipping routes.

In Taiz in south Yemen, government forces

rubbed out

three civilians dead, protest leaders and medical workers said. At least 12 civilians, government soldiers and anti-Saleh

gunnies

were killed in Taiz in the previous several days.

The 12 dead in the city 200 km (120 miles) south of the capital Sanaa included five civilians killed by pro-Saleh troops during intense shelling of some Taiz neighbourhoods, according to residents and medical workers.

Protesters in Taiz are ringed by troops loyal to Saleh as well as tribal forces and troops opposed to him. Taiz's governor called for a ceasefire late on Thursday.

Mohammed Basindwa, a former foreign minister designated by opposition parties to lead a government to be split between them and Saleh's party, said his side would rethink its commitment to that pact if the killing in Taiz did not cease.

In a statement, Basindwa said the killing in Taiz was "an intentional act to wreck the agreement" that opposition parties signed along with Saleh, who had thwarted the deal brokered by Yemen's Gulf neighbours on three prior occasions.

An official of the bloc of opposition parties that signed the deal said on Thursday they had agreed a cabinet line-up with Saleh's party and the bloc's

front man

said this could be announced as early as Saturday.

The first official, speaking on condition of anonymity
... for fear of being murdered...
, said Saleh's party would take portfolios including defence, foreign affairs and oil, while the opposition would get the interior, finance and education ministries.

A completed transfer of power would make Saleh the fourth Arab autocrat to be toppled by mass public protests that have reshaped the political landscape of the Middle East this year.

The prospective government is supposed to shepherd Yemen towards a presidential election that Abd-Rabbu Mansour Hadi, the vice president to whom Saleh has transferred his powers, has set for 21 February, 2012.

Opposition sources also said they had given Hadi a list of their choices for a military council tasked with running the army until a new president is elected.

The list included former defence and interior ministers plus army commanders who turned on Saleh.

Under the Gulf initiative signed by Saleh, a body will be set up to restructure the armed forces. Saleh's son Ahmed commands the Republican Guard, one of the best equipped units.

Protesters in Taiz and elsewhere have denounced the immunity from prosecution that Saleh and his relatives would enjoy under the power transfer deal.

Human Rights Watch


... dedicated to bitching about human rights violations around the world...


said last week that up to 35 civilians had been killed in Taiz since a UN Security Council resolution in October that endorsed the call for a power transfer and condemned the crackdown on protesters.

The group said most of those

non-combatants were killed

by artillery fire from Yemeni government forces, and called on the UN Security Council to freeze the assets of top Yemeni officials and distance itself from any promises of immunity.

Any Saleh successor will face multiple overlapping conflicts that have gained force during the political crisis, including rising separatist sentiment in the south, which fought a civil war with Saleh's north in 1994, and fighting with Islamists who have seized territory in the southern province of Abyan.

An local official in Abyan said the head of a volunteer force fighting Islamists was

maimed

and another person killed when unidentified attackers hurled a bomb at him as he was en route to Friday morning prayers in the city of Lawdar.

The head of the International Committee of the

Red Thingy

delegation in Yemen called on Thursday for immediate access to conflict zones -- including one in northern Saada province, calling the humanitarian situation dire.
Posted by: Fred || 12/03/2011 00:00 || Comments || Link || E-Mail|| [308 views] Top|| File under:
Britain
Iranian Diplomats Leave Britain after Protest Violence
[An Nahar] Iran's diplomats in

Britannia

prepared to leave the country Friday as a deadline loomed for their expulsion following the storming of the British embassy in Tehran by protesters.

The Iranian flag was still flying outside the Iranian embassy in west London ahead of the deadline at around 1400 GMT, but TV pictures showed a removals van outside the ambassador's residence.

Foreign Secretary William Hague told parliament on Wednesday that he had given Iran's diplomats 48 hours to close the embassy and leave the country after the attack on

Britannia

's mission in Tehran on Tuesday.



Britannia

has also evacuated its diplomats from Iran and closed its embassy following the attack, which Hague said could not have happened without the Iranian regime's tacit consent.

The Tehran protest came after the Iranian parliament voted on Sunday to expel the British ambassador and reduce trade relations with

Britannia

in retaliation for UK-led sanctions against Iran's banking sector.

Hundreds of students rampaged for hours through

Britannia

's two diplomatic compounds in Tehran, tearing down the Union Jack, ripping up pictures of Queen Elizabeth II and trashing offices.

The European Union


...the successor to the Holy Roman Empire, only without the Hapsburgs and the nifty uniforms and the dancing...


piled pressure on Iran following the British embassy attack, beefing up sanctions Thursday over Tehran's nuclear program and threatening to hit its oil and finances next.


Posted by: Fred || 12/03/2011 00:00 || Comments || Link || E-Mail|| [293 views] Top|| File under: Govt of Iran
India-Pakistan
Blast damages Peshawar DCO office
[Dawn] The office of district coordination officer was damaged slightly when a time bomb went off here on Thursday, police said.

"Besides damaging the outer wall of DCO office at Bacha Khan Chowk, the blast also damaged the windows, doors and windowpanes of the nearby offices," an official of Faqirabad

cop shoppe

said.

The explosive packed in a ghee canister was planted near the wall of DCO office that went off at 5:45am.

Heavy contingents of police cordoned off the area after the blast and restricted movement of vehicles and pedestrians.

According to Bomb Disposal Unit the device was locally made and weighed about 500 grams. It went kaboom! before the fixed time. "Had it went kaboom! about one hour later, there would have been many casualties. The vegetable market is located very close and there is great rush of vendors, chicken sellers and customers in the area," officials said.

DCO Siraj Ahmed, when contacted, told Dawn that there was no specific threat to his office but in the prevailing circumstances

faceless myrmidons

could attack anyone.

"Anyone can be involved in the crime as we have sealed several fake factories of daily use items, penalised people and

placed in durance vile

hundreds of shopkeepers for selling below standard commodities and overcharging customers," he said.

The terrorists, he said, wanted to disturb the peaceful atmosphere but the law enforcement agencies were fully alert to avert all kinds of untoward incidents. "We have adopted tight security measures to ensure protection on the occasion of Muharram," the DCO added.
Posted by: Fred || 12/03/2011 00:00 || Comments || Link || E-Mail|| [313 views] Top|| File under: TTP
Iraq
US military hands Camp Victory over to Iraqis
[Dawn] The US military says it has handed over Camp Victory, a sprawling base at the edge of Storied Baghdad


...located along the Tigris River, founded in the 8th century, home of the Abbasid Caliphate...


that used to be the headquarters for the US military, to the Iraqi government.

US military

front man

Col. Barry Johnson says Victory Base Complex -- as it's formally called by the US military -- was formally signed over on Friday morning and is now under the "full authority" of the Iraqi government.

Camp Victory has served as the headquarters for the US military and home to the military's commanding general.

Some parts of the compound are already being used by the Iraqi military, but the government is still deciding what to do with the prime real estate like the palaces used by the US military.
Posted by: Fred || 12/03/2011 00:00 || Comments || Link || E-Mail|| [293 views] Top|| File under:
Baghdad Command: Monday Blast was Failed Attempt on Maliki's Life
[An Nahar] Iraqi Major General Qassim Atta on Friday said an

kaboom

near parliament was a botched attempt to kill the prime minister, after an official termed it an attempt on the parliament speaker's life.

At least one person was killed and two

maimed

in the blast near the Iraqi parliament building on Monday, the cause of which was disputed. MP Muayid al-Tayyeb was one of those hurt.

"The intelligence information that we obtained showed that this operation was conducted to target the prime minister," Storied Baghdad


...located along the Tigris River, founded in the 8th century, home of the Abbasid Caliphate...


security

front man

Atta told Agence

La Belle France

Presse.

"The person was supposed to bring the car inside the parliament parking, and leave it there for four days until (Prime Minister Nouri) al-Maliki attended a session of the parliament," Atta said.

"He failed to bring the car inside the parking, so he

went kaboom!"

," he said, adding that "the car entered the Green Zone with a convoy."

"We

placed in long-term storage

two groups involved in this operation," Atta said.

He told a news conference on Friday that the vehicle was a black SUV containing 20 kilograms of locally-made explosives.

A burned body has been found at the scene was suspected of being the body of the "terrorist," he said.

Iraqi security officials, an MP and a U.S. military

front man

had on Monday given a laundry list of potential causes for the blast, saying that it was alternatively from a mortar shell, a

jacket wallah

, or a magnetic "sticky bomb."

Atta is the second official to allege that the blast was an attempt on a high-ranking Iraqi politician's life.

Aidan Helmi, media adviser to parliament speaker Osama al-Nujaifi, said on Monday that the

kaboom

was caused by a suicide bomber and called it a botched "

liquidation

attempt" on Nujaifi.

"One man in a black vehicle that looks like the vehicles of Nujaifi's convoy tried to enter the VIP gate of parliament," possibly aiming to join the speaker's convoy, Helmi told AFP.

"When he tried to enter, the guards asked him for a special badge, so he backed up, hitting a car behind him and the pavement.

"He then got out of the car and started arguing with the driver of the car behind him, and suddenly he

went kaboom!"

."

"Mr. Nujaifi was in his room, and he was late because I talked to him for 15 minutes," Helmi said.

"This is an

liquidation

attempt against Mr. Nujaifi. The question is not which party the attacker belonged to, but rather how he managed to arrive here with this vest."


Posted by: Fred || 12/03/2011 00:00 || Comments || Link || E-Mail|| [287 views] Top|| File under: al-Qaeda in Iraq
Southeast Asia
MILF: Kato is dead
Last week, the Moro Islamic Liberation Front (MILF) was insisting that Bangsamoro Islamic Freedom Movement (BIFM) founder Ustadhz Ameril Umra Kato "is alive." On Friday, the MILF said it has confirmed that the breakaway Moro leader was dead.


"He's been asleep for an awfully long time, Narcisso. And he stopped snoring last week!"


MILF Vice Chairman for Political Affairs Ghazali Jaafar said when reached by mobile phone,"We have an unimpeachable source today (Friday morning) that Kato has really died. This is now the conclusion of the MILF and we are going to stand by it."


"Once they start to stink like that we assume they're titzup!"


Jaafar said Kato's death was kept secret to prevent his followers from getting demoralized. But one of Kato's close aides, Abu Misry Mama, persisted with his claim that their leader, who formed the Bangsamoro Islamic Freedom Fighter (BIFF) before leaving the MILF, was alive but recovering from a stroke.


"He'll come around, really! He always has in the past! Once he's had a bath he'll smell fine!""


Reports about Kato's death gained credibility after the BIFM kept him from public view and refused media requests to interview him.


"Sorry. Y'can't talk to him now. He's meditatin'."


Jaafar said Kato's family, commanders of his BIFM, and his top leaders held a big "kanduli" in Camp Omar (Camp Alfaro to BIFM), in the wilderness of Talayan, Maguindanao. He said they slaughtered two cows.
"Mooooo!"
"Moooo!"
"Ew-w-w-w-w! Blood! It's on me! Ick!"
"Shuddup. Allah likes blood!"
A kanduli is a Muslim feast of thanksgiving and other happy occasions but it can also be for someone who passed away. Muslims traditionally observe a kanduli either the third day or seventh day (or both) of the death of a family member. Jaafar said the kanduli was for Kato's seventh day and it was very strange that Kato was the only one absent. He said this placed Nov. 25 as the most likely day Kato died.

"Our very reliable source asked one of Kato's wives where he is and the reply was that 'he (Kato) went to a place that is better than anywhere,'" Jaafar said, adding it is a Muslim's way of saying "a person went ahead to Paradise and the mercy of God."

Jaafar said that with Kato gone, BIFM leaders have decided that their three vice chairmen -- for political affairs, internal affairs, and military affairs -- will take turns in leading the BIFM for six months each.

Two other Muslim leaders, Commissioner Datu Alladin I. Ampatuan


Presumably from the same Ampatuan clan that massacred twenty-some rivals and reporters a year or two ago...


of the National Commission on Muslim Filipinos (NCMF) and Eid Kabalu,


... aka Lipless Eddie...


retired MILF military spokesman, both believe that Kato has died.


"Yep. They smell like that, they're gone. Long gone, in fact."


Ampatuan said he knew as early as last week that the renegade leader was dead because the news was relayed to him by one of Kato's close relatives. Ampatuan, commissioner-in-charge of the Bureau of Peace and Conflict Resolution (NCMF-BPCR), said, "Don't ever believe Ustadhz Ameril Umra Kato is alive; he is already dead."

Kabalu said he felt vindicated after the confirmation of Kato's leader's death just days after his meeting with Moro National Liberation Front (MNLF) founding Chairman Nur Misuari.

Kabalu said, "I am relieved and vindicated because I was the first one to say Kato already died. If he is still alive, then they should show him to stop all this."

However Malacañang said it is confused by the conflicting reports about Kato's death and will wait for an official confirmation from the military.

Deputy presidential spokesperson Abigail Valte said, "We're waiting for independent information. We're wondering why there are conflicting reports."

Valte noted that the Armed Forces' last report on Kato was that he refused the government's offer of medical assistance when he suffered a stroke.

This article starring:
ABU MISRY MAMA
Moro Islamic Liberation Front
EID KABALU
Moro Islamic Liberation Front
GHAZALI JAAFAR
Moro Islamic Liberation Front
NUR MISUARI
Moro National Liberation Front
USTADHZ AMERIL UMRA KATO
Moro Islamic Liberation Front
Posted by: ryuge || 12/03/2011 03:32 || Comments || Link || E-Mail|| [338 views] Top|| File under:
Thai supreme court upholds PULO chief's life sentence
Thailand's Supreme Court has upheld a life sentence against Haji Da-oh Thanam, former field commander of the separatist Pattani United Liberation Organisation (PULO), and his subordinates. In the verdict read yesterday, Da-oh, 54, was found guilty of leading the separatist movement for a time between 1968 and 1998, causing a number of deaths and injuries.

His two subordinates also given life sentences are Haji Budo Betong, 74, former chairman of the PULO, and Haji Sama-ae Thanam, 63, former head of an armed unit of the PULO. Another defendant Abdul Rohman Bin Abdulkader, 63, a former PULO member, was sentenced by the the Appeal Court on Nov 15, 2005 to 50 years and the Supreme Court has upheld this verdict against him as well.

On Oct 15, 2002, the Criminal Court sentenced Da-oh, Budo, and Sama-ae to life imprisonment but acquitted Abdul Rohman and the other defendant, Yami Maze, 61. Abdul Rohman was later given 50 years in jail, whereas prosecutors had not appealed against a decision to acquit Yami.

In this PULO case, two key witnesses were Da-oh's younger brother and a sister-in-law who were former PULO members but quit the movement several years ago and surrendered to authorities before the arrests of the four. Several other witnesses were also former members of the Pulo.

Da-oh, Budo, Sama-ae and Yami had confessed to the insurgency charges during the police investigations but they later denied any wrongdoing in court. Da-oh testified he was forced by police to confess to the charge and to assemble a bomb to be filmed and used as evidence against him. The Supreme Court was unconvinced by his claims.


Right. The old "I wuz framed!" defense.


Meanwhile,


...back at the precinct house, Sergeant Maloney wasn't buying it. It was just too pat. It smelled phony...


in Narathiwat province, a female clerk was yesterday killed in a drive-by attack while traveling in a pickup truck with a male driver and his three-year-old daughter. The victim was identified as Arun Buachut, 41.

One of the two attackers, who were on a motorcycle, also grabbed Arun's knapsack that contained a .38 calibre handgun after shooting at her at close range.

Mr Anuwa, who was driving the pickup truck, said he fled the vehicle during the attack. He told police he was so frightened he left his daughter on the back seat. The young girl was not hurt in the attack, her father said, adding she was crying in the back seat when he returned after the two assailants had left.

This article starring:
ABDUL ROHMAN
Pattani United Liberation Organisation
ABDUL ROHMAN BIN ABDULKADER
Pattani United Liberation Organisation
HAJI BUDO BETONG
Pattani United Liberation Organisation
HAJI DA OH THANAM
Pattani United Liberation Organisation
HAJI SAMA AE THANAM
Pattani United Liberation Organisation
YAMI MAZE
Pattani United Liberation Organisation
Posted by: ryuge || 12/03/2011 02:13 || Comments || Link || E-Mail|| [286 views] Top|| File under:
Villager gunned down in southern Thailand
A man was gunned down by suspected terrorists insurgents while riding a motorcycle in Narathiwat province on Saturday. The victim was identified as Preecha Tangsee, 62. Mr. Preecha's body, still wearing a helmet, was found dead in a pool of blood next to his overturned vehicle. He had been shot once in the head and twice in the chest with a 9-mm pistol.

An initial investigation found that the victim armed with a .38 pistol was riding a motorcycle from his home alone. Two assailants armed with the 9-mm pistol on a motorcycle fired two shots at him. Mr Preecha fell wounded from his vehicle onto the side of the road. The attackers followed him and shot him in the head once more. Before fleeing, the attackers also stole the victim's .38 pistol.
Posted by: ryuge || 12/03/2011 01:54 || Comments || Link || E-Mail|| [290 views] Top|| File under:
Syria-Lebanon-Iran
Syria: 11 Killed in Friday Protests
[An Nahar] The U.N. Human Rights Council on Friday slammed "gross violations" in Syria following evidence security forces murdered and tortured dissidents including children, as eleven more people reportedly died.

Council members in Geneva overwhelmingly passed a resolution "strongly condemning the continued widespread, systematic and gross violations of human rights
...which are usually entirely different from personal liberty...
and fundamental freedoms by the Syrian authorities" and referred a report on the abuses to UN Secretary General Ban Ki-Moon.

There were 37 yes votes and six abstentions, while four countries -- Russia, Cuba, Ecuador and China -- voted against.

"We condemn in the strongest possible terms the ongoing slaughter, arbitrary arrest and torture of peaceful protesters," US ambassador Eileen Chamberlain Donahoe said earlier at the council's third emergency meeting to discuss Syria since the repression began in March.

A U.N.-appointed investigative panel found widespread killings and abuse of dissidents since the start of the crackdown, which has claimed more than 4,000 lives, according to the United Nations


...an organization which on balance has done more bad than good, with the good not done well and the bad done thoroughly...


"November was the deadliest month so far with 56 children killed," said the head of the panel, citing "reliable sources."

"To date, 307 children were killed by state forces," Paulo Pinheiro told the Geneva-based body.

The panel said Syrian security forces committed crimes against humanity, including the killing and torture of children, after orders from the top of the Bashir al-Assad regime.

It interviewed 223 victims and witnesses, among them defectors from Assad's security forces who told of shoot-to-kill orders to crush demonstrators and cases of children being tortured to death.

Also Friday, activists said security forces killed at least ten more people, and tens of thousands marched in protests across Syria calling for Turkey to create a buffer zone to protect civilians.

The largest protests were held in central Homs province and the northern town of Hama, said Rami Abdul Rahman, head of the

Britannia

-based Syrian Observatory for Human Rights.

The demonstrations came a day after mutinous soldiers attacked a Syrian air force intelligence base in Idlib, killing eight people, according to the Observatory.

And another two people were killed by random gunfire in Homs province, the Observatory said in a statement received in Nicosia.

Witnesses and a medical official said Syrian troops also fired across the border into

Leb

, wounding a woman and two men.

Meanwhile U.S. Vice President
Joe Foreign Policy Whiz Kid Biden


The former Senator-for-Life from Delaware, an example of the kind of top-notch Washington intellect to be found in the World's Greatest Deliberative Body...


urged Assad to quit, adding to growing global pressure on the regime over its crackdown on dissidents.

"The Syrian regime must end its brutality against its own people, and President Assad must step down so a peaceful transition that respects the will of the people can take place," Biden told the Hurriyet daily in an interview published Friday.

Biden called for a peaceful transition in Syria, saying: "Lasting stability can come when there is a government that listens to its people and addresses their needs, rather than turning their guns on them."

The United States and its Western allies are leading a campaign to isolate Assad over the bloody crackdown.

The European Union


...the successor to the Holy Roman Empire, only without the Hapsburgs and the nifty uniforms and the dancing...


expanded its sanctions list against Syria to include the finance and economy ministers, state-owned oil companies and two media organizations.

Finance Minister Mohammad al-Jleilati and Economy Minister Mohammad Nidal al-Shaar were among 12 regime officials added to a blacklist of Syrians hit by asset freezes and bans on traveling to the 27-nation EU.

General Fahid al-Jassim, the head of the military, led a list of nine military officials punished on charges of involvement in violence against protesters in the Homs region.

The EU now has sanctions on around 120 Syrian individuals and companies and is already enforcing an arms embargo and a ban on imports of Syrian crude oil.
Posted by: Fred || 12/03/2011 00:00 || Comments || Link || E-Mail|| [286 views] Top|| File under: Govt of Syria
Syrian National Council Leader Vows to Cut Syria's Ties to Iran, Hizbullah
[An Nahar] A Syrian government run by the country's main opposition group would cut ties to Iran, and end arms supplies to Hizbullah and

Hamas, always the voice of sweet reason,

, the group's leader told the Wall Street Journal published Friday.

The interview with Burhan Ghalioun, president of the Syrian National Council, came eight months into an increasingly violent uprising against Syrian
Hereditary President-for-Life Bashir Pencilneck al-Assad,


Light of the Alawites...


with rebels seeking international support.

"There will be no special relationship with Iran," Ghalioun, a 66-year-old university professor, told the Journal in an interview at his home in

Gay Paree

.

"Breaking the exceptional relationship means breaking the strategic, military alliance," he said, adding that "after the fall of the Syrian regime, (Hizbullah) won't be the same."

He also called for more robust international support for the rebels, including the possible establishment of a no-fly zone.

"Our main objective is finding mechanisms to protect civilians and stop the killing machine," Ghalioun said.

"We say it is imperative to use forceful measures to force the regime to respect human rights."
...not to be confused with individual rights, mind you...
The rebels may well fail to topple the 40-year-old Assad regime established by Bashar's father Hafez, but a reorientation of Syria away from Iran and towards the West would have major implications across the region.

Ghalioun said an opposition-run Syria would be committed to recovering the Golan Heights, a strategic plateau captured by Israel in the 1967 war, but would pursue its return through negotiations rather than armed conflict.

He also said it would work to normalize relations with

Leb

after decades of tense relations.


Posted by: Fred || 12/03/2011 00:00 || Comments || Link || E-Mail|| [287 views] Top|| File under: Govt of Syria
Hizbullah: Israeli Drone Detonated Spy Device on Our Srifa Telecom Network
[An Nahar] Hizbullah announced on Friday that it had foiled an attempt by Israel to spy on its telecom network that is installed between two southern towns, prompting Israel to detonate the device through which it tried to infiltrate the group's network.

"The Islamic Resistance thwarted an Israeli spying attempt on the telecom cable installed between the towns of Srifa and Deirkifa," Hizbullah's Al-Manar television reported, noting that "Israel detonated the spy device through an unmanned aerial vehicle."

"None of the Islamic Resistance's jihadist fighters was harmed in the

kaboom

of the surveillance device," Al-Manar said.

A Hizbullah official in southern

Leb

told Agence

La Belle France

Presse the

gang

earlier on Friday had sent five of its members to monitor the area where the device had been planted, which could have alerted the Israelis that their equipment had been exposed.

Earlier on Friday, conflicting reports emerged over whether the blast was linked to Israel or Hizbullah.

The blast, which took place at 2:00 pm, was accompanied with an overflight by an Israeli surveillance plane, a security source told the Central News Agency.

It added that the

kaboom

may therefore have been caused by the plane blowing up an unknown object.

It revealed that an Internal Security Forces patrol, accompanied by ambulances, was sent to the area for inspection.

Meanwhile,


...back at the pie fight, Bella opened her mouth at precisely the wrong moment...


another source told the news agency that the

kaboom

took place at a Hizbullah military zone.

It said that the party soon cordoned off the area.

Army intelligence, in collaboration with Hizbullah, had uncovered a number of Israeli espionage devices, including one in Sannine in 2010 and another in the southern town of Shamaa in March 2011.

Two weeks ago, an

kaboom

was heard in the southern town of Siddiqin.

Some media reports speculated that it may have taken place at a Hizbullah arms depot.

The party denied the claims.

In 2009, a blast went off in a Hizbullah arms cache in the town of Khirbet Silm in the South.


Posted by: Fred || 12/03/2011 00:00 || Comments || Link || E-Mail|| [277 views] Top|| File under: Hezbollah
Syria Troop Fire Hurts Two in Lebanon
Syrian troops

maimed

two people when they opened fire on the northern border district of Wadi Kahled on Friday, a local official said, as

shootout

s raged across the frontier.

A Lebanese woman was hurt by gunfire that came from a Syrian military post during an hour-long shootout, said Mahmoud Khazaal, former mayor of the Lebanese border town of Muqaybli.

A Syrian man, also

maimed

by the gunfire, was hospitalized in the northern district of Akkar, a medical official said, requesting anonymity.

Eyewitnesses told AFP the

shootout

had erupted shortly after Syrian refugees gathered at the Lebanese side of the Kabir River, which separates the two countries.

The Syrian troops began to "shoot randomly" when the crowd amassed to protest a violent crackdown on the Syrian village of Tall Kalakh by forces loyal to embattled
Hereditary President-for-Life Bashir Pencilneck al-Assad


Sonny, disguised as Fredo, trying to be Mike...


, according to Khazaal.

Witnesses in Wadi Khaled said residents had evacuated a number of border villages.

A

Britannia

-based rights group said separately that Friday's assault on Tall Kalakh had left dozens of people

maimed

.

"Shelling and machinegun fire have targeted Tall Kalakh, which has been surrounded by armored vehicles, since this morning," said the Syrian Observatory for Human Rights.

The assault, which was launched on Wednesday, was being "conducted jointly by the Syrian army, security services and Shabiha" militias loyal to the regime, it said in a statement received by AFP.

Thousands of Syrians have

decamped

Tall Kalakh and other border areas into

Leb

in recent months, as Assad's troops fight to repress an eight-month uprising.

According to Lebanese officials, Syrian troops have also laced their country's northern and eastern borders with

Leb

with mines in order to prevent weapons smuggling and stop dissidents from fleeing.


Posted by: Fred || 12/03/2011 00:00 || Comments || Link || E-Mail|| [279 views] Top|| File under: Govt of Syria
Syrian Opposition Seeks 'More Concrete' Foreign Backing
[An Nahar] The leader of the main opposition Syrian National Council (SNC) on Friday sought "more concrete" international backing against the regime of
Hereditary President-for-Life Bashir Pencilneck al-Assad.


Lord of the Baath...


"Only collective action by the international community is capable of dissuading the Syrian mafia, now in power, to quit the country or give in to the fight of the Syrian people," Burhan Ghalioun said in Sofia.

"What is important today is for this international backing to become more and more concrete," he said after talks with Bulgarian Foreign Minister Nikolay Mladenov.

Ghalioun said he met recently with the rebel Free Syrian Army commander, Riyadh al-Asaad, where he confirmed the SNC stance against civil war.

"We do not want offensive actions against the Syrian army," Ghalioun said Friday, recounting the meeting.

"We want deserting soldiers to limit their actions to defending themselves and protecting peaceful protesters and to adapt their strategy to the peaceful strategy of the democratic Syrian revolution."

All army elements should be organized by "a single force that can control them after the liberation," he added.


Posted by: Fred || 12/03/2011 00:00 || Comments || Link || E-Mail|| [284 views] Top|| File under: Govt of Syria
Russia Says U.N. Rights Council Vote on Syria 'Unacceptable'
[An Nahar] Russia on Friday lambasted the U.N. Human Rights Council's findings of "gross violations" by Syria as "unacceptable" and warned against using them as a pretext for military action.

"The positions (adopted) in the document, which include the veiled hint of the possibility of foreign military intervention under the pretext of defending the Syrian people, are unacceptable to the Russian side," the foreign ministry said in a statement.

Rights council members in Geneva passed a resolution "strongly condemning the continued widespread, systematic and gross violations of human rights


...which often intentionally defined so widely as to be meaningless...


and fundamental freedoms by the Syrian authorities."

Thirty-seven voted in favor of the resolution, six abstained while four countries -- including Russia as well as Cuba, Ecuador and China -- voted against.

"Unfortunately, the draft resolution ... presented by Western countries has a politicized and partial character," the Russian ministry said.

"It does not show the latest steps taken by the Syrian authorities to stabilize the situation, carry out reforms ... and launch national dialogue."

Allied with Syria since the Soviet era, Moscow is its main arms supplier and stubbornly refuses to join the chorus of condemnation of the crackdown in Syria, where more than 4,000 people have been killed since mid-March according to the United Nations


...aka the Oyster Bay Chowder and Marching Society...


On Tuesday, Russian Foreign Minister Sergei Lavrov called for a halt to "ultimatums" against Syria and a "move toward political dialogue," two days after the Arab League


...an organization of Arabic-speaking states with 22 member countries and four observers. The League tries to achieve Arab consensus on issues, which usually leaves them doing nothing but a bit of grimacing and mustache cursing...


hit Damascus


...Capital of the last overtly fascist regime in the world...


with crippling economic sanctions.


Posted by: Fred || 12/03/2011 00:00 || Comments || Link || E-Mail|| [291 views] Top|| File under: Govt of Syria
Syria Rebels Attack Intelligence Base, Kill 8
[An Nahar] Mutinous soldiers have attacked a Syrian air force intelligence base in the northwestern province of Idlib, killing eight people, a rights group said on Friday.

"A group of deserters attacked an air force intelligence center... killing eight people from the base," the Syrian Observatory for Human Rights said in a statement received in Nicosia.

The

Britannia

-based Observatory said at least 13 people were

maimed

in the three-hour

shootout

on Thursday between the rebels and intelligence agents at the base, located on a highway to the Mediterranean port city of Latakia.

On November 16, fighters opposed to Syrian
Hereditary President-for-Life Bashir Pencilneck al-Assad


Sonny, disguised as Fredo, trying to be Mike...


raided an intelligence base outside Damascus
...The City of Jasmin is the oldest continuously-inhabited city in the world. It has not always been inhabited by the same set of fascisti...
, in one of the most daring attacks to have been claimed by the rebel Free Syrian Army.

At a meeting earlier this week in Turkey, the Free Syrian Army met with the civilian opposition Syrian National Council, agreeing to coordinate their efforts to overthrow Assad's regime.

The United Nations


...aka the Oyster Bay Chowder and Marching Society...


said Thursday that more than 4,000 people have been killed in the Syrian regime's crackdown on democracy protests since mid-March.

The U.N. high commissioner for human rights


...which often intentionally defined so widely as to be meaningless...


, Navi Pillay, said meanwhile that the violence in Syria is a civil war.

Pillay warned that as more defectors threatened to take up arms, there was an increasing threat of "a civil war and at the moment -- that is how I am characterizing this."


Posted by: Fred || 12/03/2011 00:00 || Comments || Link || E-Mail|| [291 views] Top|| File under: Govt of Syria
France Increases Security for Syrian Exiles
[An Nahar] French authorities have increased security for Syrian opposition members based in

La Belle France

who have come under threat, the interior minister said Friday.

Claude Gueant did not specify the nature of the threats or of the new security measures.

Speaking to

news hound

s in

Gay Paree

, he said the measures would affect members of the Syrian National Council. That would include the opposition council's

Gay Paree

-based leader, Burhan Ghalioun.



La Belle France

, Syria's one-time colonial ruler, has strongly endorsed the council and holds a tough diplomatic line against the deadly crackdown by Syrian
Hereditary President-for-Life Bashir Pencilneck al-Assad's


Leveler of Latakia...


regime on an anti-government uprising.

The U.N. estimates the regime's suppression has led to more than 4,000 deaths.

"Measures have been taken to ensure the protection" of Syrian opposition members in

La Belle France

, Gueant said. "We know that the Syrian government is violent, and doesn't hesitate to turn to threats."

French police had already been alerted to potential violence toward Syrian opposition members after scuffles at an anti-Assad demonstration in

Gay Paree

in August.


Posted by: Fred || 12/03/2011 00:00 || Comments || Link || E-Mail|| [281 views] Top|| File under: Govt of Syria
Who's in the News
40
[untagged]
7
Govt of Syria
7
Govt of Pakistan
5
Govt of Iran
1
TTP
1
al-Qaeda in Iraq
1
Hezbollah
1
Taliban
Bookmark
E-Mail Me
The Classics
The O Club
Rantburg Store
The Bloids
The Never-ending Story
Thugburg
Gulf War I
The Way We Were
Bio
Merry-Go-Blog
Hair Through the Ages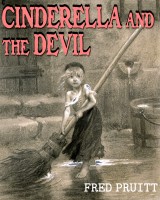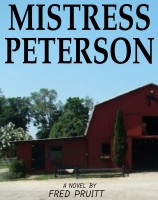 On Sale now!


A multi-volume chronology and reference guide set detailing three years of the Mexican Drug War between 2010 and 2012.

Rantburg.com and borderlandbeat.com correspondent and author Chris Covert presents his first non-fiction work detailing the drug and gang related violence in Mexico.

Chris gives us Mexican press dispatches of drug and gang war violence over three years, presented in a multi volume set intended to chronicle the death, violence and mayhem which has dominated Mexico for six years.
Click here for more information


Meet the Mods
In no particular order...


Steve White
Seafarious
Pappy
lotp
Scooter McGruder
john frum
tu3031
badanov
sherry
ryuge
GolfBravoUSMC
Bright Pebbles
trailing wife
Gloria
Fred
Besoeker
Glenmore
Frank G
3dc
Skidmark
Alaska Paul



Better than the average link...



Rantburg was assembled from recycled algorithms in the United States of America. No trees were destroyed in the production of this weblog. We did hurt some, though. Sorry.
18.232.125.29