Afghanistan
40 Taliban killed, 14 held in Afghanistan
An Afghan provincial police chief said on Sunday that around 40 Taliban fighters were killed in two days of fighting between insurgents and security forces in southern Afghanistan. Afghan and international forces backed by strike aircraft fought the rebels over two days in Kandahar province's Shah Wali Kot district, according to General Sayed Agha Saqib. "In the fighting, 35 Taliban were killed and 10 more captured," he said.

He said that an Afghan soldier was slightly hurt. He added that there were also new clashes in the province's volatile Zhari district late on Saturday. Five Taliban were killed and four captured. There was no way to independently verify the toll issued by the police chief. The media offices of the NATO-led International Security Assistance Force and separate US-led coalition could not immediately confirm their involvement.

The two forces, which together number around 55,000 soldiers, are helping Afghanistan fight a rebel insurgency that has been its bloodiest this year since the Taliban were forced from government in late 2001. Around 6,000 people have been killed since January, according to an AFP count based on official reports. Most of them have been rebel fighters, who are said to get reinforcements from training camps across the border in Pakistan.

Suicide attack: General Saqib also confirmed a suicide attack near an international military convoy in Shah Wali Kot district. A bomb-laden car exploded killing only the suicide bomber. "There were no casualties to the troops and civilians," the police chief said. He said the suicide blast targeted troops with the NATO International Security Assistance Force. ISAF did not immediately know about the incident and a separate US-led coalition also had no information about the attack.

Taliban: A Taliban spokesman claimed responsibility for the attack in the southern province of Kandahar. The bombing was the latest in around 140 suicide attacks in Afghanistan this year. The worst killed nearly 80 people — most of them under 18 — in the northern province of Baghlan on November 6.6.

Meanwhile, Afghanistan has welcomed The Netherlands' decision to extend its military presence in the country but said the long-term solution to security lay in building the Afghan army. The Netherlands' centre-left coalition government has announced it would extend until December 2010 the mandate of its 1,650 troops serving under NATO-led force.
Posted by: Fred || 12/03/2007 00:00 || Comments || Link || E-Mail|| [6514 views] Top|| File under: Taliban
Suicide attack on NATO convoy results in dead boomer
Only a bomber was killed in a car bomb attack on NATO forces' convoy in southern Afghanistan on Sunday, provincial police chief Sayed Aqa Saqib told reporters.

The attack was carried out in Shah Walikot district of the southern Kandahar province, he said, adding that foreign soldiers were unhurt while the bomber, who detonated his explosive-packed car near their convoy, was killed.

Claiming responsibility, Taliban spokesman Qari Yousaf Ahmadi claimed several foreign soldiers were killed and injured in the attack. He would not give the exact figures. Separately, one coalition soldier was injured as the convoy he was in was attacked in the southeastern province of Paktia the same day. Provincial officials said two vehicles of the foreign troops were damaged and one soldier suffered injuries in the attack, carried out by Taliban militants.

Elsewhere, Afghan officials said they had killed more than three dozen Taliban in the districts of Zerai and Shah Walikot in Kandahar province.
Posted by: Seafarious || 12/03/2007 00:00 || Comments || Link || E-Mail|| [6507 views] Top|| File under:
India-Pakistan
Blast kills 5 in Pakistani (islamic) school on Afghan border
ISLAMABAD (Rooters) - An explosion at an Islamic Robots factory school in a Pakistani town on the Afghan border on Monday killed at least five people and wounded three, police said. The cause of the blast in the religious school, or madrasa, in the southwestern town of Qila Saifullah in Baluchistan province was not immediately clear, officials said.


Spontaneous human combustion? GROUP Spontaneous human combustion? It happens, you know.


"The explosion took place in a bag of a student who returned from Afghanistan this morning," said an intelligence official in the town.

Provincial police official Mohammad Asif said the madrasa's school principal had been taken into custody for interrogation.

Some Pakistani madrasas are rightly seen as breeding grounds for militants fighting foreign forces in neighboring Afghanistan and opposed to Pakistani support for U.S. efforts against terrorism.
Posted by: anonymous5089 || 12/03/2007 05:27 || Comments || Link || E-Mail|| [6470 views] Top|| File under:
Six killed, 15 injured by stray shells
MIRANSHAH: Around six people, including four women and a child, were killed and more than 15 others people were injured when stray shells landed on their homes in Miranshah late on Saturday. The shells hit the homes during an exchange of fire between militants and security forces after the militants attacked the Banda checkpost. Inter Services Public Relation Army Director General Major General Waheed Arshad said that a shell hit the house of Saladar Khan killing a six-year-old boy and three women of the family. Two men were also killed when shells landed on their houses. Gen Arshad said that all the injured people had been shifted to a hospital in Miranshah, adding that five of them were rushed to a hospital in Peshawar due to their critical condition. A large number of people have started to flee from Miranshah and Mir Ali suburbs. Meanwhile, the security forces pushed back armed tribesmen who attacked the Tungai area of Kurram Agency, according to a private television channel.
Posted by: Fred || 12/03/2007 00:00 || Comments || Link || E-Mail|| [6465 views] Top|| File under: Taliban
Is Pak violating LoC truce pact?
JAMMU: Mystery shrouds the nature of a raging gunbattle at Sunderbani in Jammu and Kashmir's Rajouri district on Sunday. While the Army maintains it's an encounter with holed-up terrorists, sources said Pakistan army, in violation of the four-year-old ceasefire, was launching attacks on Indian posts. Two soldiers and a terrorist have been killed so far in the exchange of fire that began five days ago.

"The encounter began after the Army foiled an infiltration bid by terrorists on November 28. Two jawans belonging to 18 J&K Rifles — Havaldar Nirmal Singh and Lance Naik Narinder Chouhan — were killed on Saturday. A terrorist was also killed. The encounter is going on," defence spokesman Lt Col S D Goswami said.

On November 25, a jawan was killed and two others were injured in what was described as the first major violation of the four-year-old India-Pakistan ceasefire across the LoC and the international border. The Army, however, refused to describe it as ceasefire violation and maintained it was "hostile fire" from across the LoC.
Posted by: john frum || 12/03/2007 00:00 || Comments || Link || E-Mail|| [6470 views] Top|| File under:
Blast damages train track
SUKKUR: A portion of a railway track was blown up in a bomb blast at Jam Wahi, Kandhkot, late on Saturday night. A two-foot long portion of the track was damaged in the incident. Police and bomb disposal squad officials reached the spot for investigation.
Posted by: Fred || 12/03/2007 00:00 || Comments || Link || E-Mail|| [6461 views] Top|| File under:
Iraq
Excuse of the Day- Iraqi insurgents regrouping, claims Sunni terrorist leader
Iraq's main Sunni-led resistance groups have scaled back their attacks on US forces in Baghdad and parts of Anbar province in a deliberate strategy aimed at regrouping, retraining, and waiting out George Bush's "surge", a key insurgent leader has told the Guardian.

US officials recently reported a 55% drop in attacks across Iraq. One explanation they give is the presence of 30,000 extra US troops deployed this summer. The other is the decision by dozens of Sunni tribal leaders to accept money and weapons from the Americans in return for confronting al-Qaida Muzzy terrorists who murder civilians. They call their movement al-Sahwa (the Awakening).

The resistance groups are another factor in the complex equation in Iraq's Sunni areas. "We oppose al-Qaida as well as al-Sahwa," the director of the political department of the 1920 Revolution Brigades told the Guardian in Damascus in a rare interview with a western reporter. He predicted it was unlikely to last for more than a few months. It was a "temporary deal" with the US and would split apart as people realised the Americans' true intentions.

Page 2, Goofy continues:

Operating in small cells, Sunni resistance groups have been responsible for most of the roadside bomb attacks on US vehicles in western Iraq. While they are starting to unite at the political level, their suspicion of Iraq's Shia militias shows no sign of abating. "We helped [Shia cleric] Moqtada al-Sadr in 2004 when the Americans attacked Najaf, but see no point in dialogue with him now," Omary said.

Although Sadr presented himself as a nationalist and was unusual among Shia politicians in calling for an early end to the US occupation, Omary added: "He's still supporting this sectarian government in Baghdad. When his militias attack the United States they do it for their own political reasons and not to liberate Iraq".

Sadr's militia, the Jaish al-Mahdi, had killed too many innocent Sunni civilians, he went on.

Sadr's supporters often claim he is not in control of most of the militants who have abducted and murdered Sunni civilians in the spate of tit-for-tat sectarian violence provoked by the bombing of the golden-domed shrine in Samarra last year. The shrine is particularly sacred to Shias.

"He never says they are not under his control, so we have to assume they are, said Omary. "He should denounce them. Every Sunni family in Baghdad has had someone killed by Jaish al-Mahdi. They have destroyed around 300 mosques in Baghdad. If you want us to negotiate with al-Sadr, you have to ask us to negotiate with al-Qaida. We consider al-Qaida is closer to us than Jaish al-Mahdi."


Posted by: Icerigger || 12/03/2007 08:34 || Comments || Link || E-Mail|| [6483 views] Top|| File under:
Iron Reaper continues pursuit of al-Qaeda
Task Force Iron – the multinational division responsible for operations north of Baghdad – launched another operation involving four U.S. brigade combat teams and three different Iraqi Army divisions across the northern provinces of Iraq, Nov 27.

The purpose of Operation Iron Reaper is to continue the pursuit of al-Qaeda and set the conditions for continued reconciliation efforts in key northern provinces.

Task Force Iron's previous division-level operation, Operation Iron Hammer, began the process of improving security in the north and set in motion reconciliation efforts. The reconciliation paved the way for the signing of 6,000 Concerned Local Citizens.

Iron Reaper should create similar results for the security of residents in northern Iraq.

Within the first three days of the operation, often working off of tips from local citizens across northern Iraq, Iraqi Security and Coalition Forces discovered and destroyed several weapons caches. These caches included more than 850 mortars of various sizes with several tubes for launching.

In addition to mortars, the caches contained more than 70 various rockets. The rockets are used to attack CF and ISF convoys or the explosives inside could be used in making improvised explosive devices. The caches contained several other explosive materials for making IEDs including more than 15 blocks of C4, 30 TNT sticks, 50 pounds of homemade explosives and a 200-pound AH-3 Chinese practice bomb along with wire, timing devices and IED-making instruction manuals. The caches also included about a dozen explosively formed projectiles, which are used in IEDs to pierce armored vehicles.


Posted by: Fred || 12/03/2007 00:00 || Comments || Link || E-Mail|| [6470 views] Top|| File under: al-Qaeda in Iraq
Iraqi troops kill 13 militants
Iraqi forces killed 13 militants and arrested 94 in operations over the past 24 hours while bombers killed two policemen and wounded several other people in separate attacks on Sunday, officials said. "Eleven terrorists were killed during operations conducted by Iraqi military in Salaheedin, Kirkuk and Diyala provinces," the defence ministry said, adding that two more were killed in southwest Baghdad.

The ministry said 94 others were also arrested over the past 24 hours. In the attacks on security forces, two policemen were killed and four wounded when a roadside bomb exploded next to their patrol in the once upscale Mansur neighbourhood of western Baghdad early on Sunday, officials said. The patrol was part of the security force tasked with protecting several embassies in the area.

In another assault aimed at the police force, a bomber rammed his explosives-rigged car into a police building in the restive city of Baquba, north of Baghdad, wounding 14 people, police and medical officials there told AFP. Police Colonel Hazim Yasin from Baquba said the attack in the city centre occurred at around 11:30 am (0830 GMT). Doctor Firaz al-Azzawi at Baquba hospital confirmed the toll and said that the wounded included three women.

Insurgents have continued to launch attacks in and around Baquba, the capital of Diyala province, despite sustained US-led military assaults in the region aimed at flushing out militants of Al-Qaeda in Iraq. agencies

US soldier: American military said on Sunday that a roadside bomb killed one soldier and wounded three in eastern Baghdad. The bomb exploded against a US combat patrol on Saturday, a military statement said, offering no further details. The latest fatality brought the military's overall losses in Iraq to at least 3,881 since the March 2003 invasion, according to an AFP count based on Pentagon figures.

The toll in November was 37, among the lowest levels since March 2006, when 27 US troops died. The spike in combat deaths came as a beefed up US force surged out of bases and into the streets of Baghdad and surrounding towns in a push to halt spiraling sectarian violence. But the US military credits the surge and a turnaround in the predominantly Sunni Al-Anbar province with an overall easing of violence in the past few months.

In another assault aimed at the fledgling police force, a bomber rammed his explosives-rigged car into a police building in the restive city of Baquba. The attack wounded 14 people, including three women, according to police and medical officials there.
Posted by: Fred || 12/03/2007 00:00 || Comments || Link || E-Mail|| [6472 views] Top|| File under: Iraqi Insurgency
MNF-I reports first death in December
The Multi-National Force in Iraq reported the death of one Multi-National Division-Baghdad soldier and injury of three others on December 1, in an improvised explosive device explosion near a combat patrol in eastern Baghdad.

The deceased soldier's name is being withheld pending notification of next of kin and release by the US Department of Defense, the related MNF statement said, as customary.

This is the first MNF fatality in December and brings up the number of soldiers killed since 2003 to 3,882 so far.
Posted by: Seafarious || 12/03/2007 00:00 || Comments || Link || E-Mail|| [6471 views] Top|| File under:
Israel-Palestine-Jordan
Three Wounded in Mortar Attack on IDF Base
Three IDF soldiers were lightly wounded Sunday and a fourth suffered from shock when a mortar shell hit a medical clinic in a military base near Gaza. The three are a female paramedic, an ambulance driver and a combat medic. All were hit by shrapnel, and the paramedic also suffered a broken bone.

The shell was part of a five-shell salvo fired by Gaza terrorists Sunday evening. A previous salvo consisted of at least eight shells: two went off inside one of the Jewish communities in the Gaza perimeter, five exploded next to the same community, and one hit near the security fence. No one was hurt and no damage was caused in that salvo.

A group known as the Salah a-Din Brigades announced last week that it would launch a rocket and mortar campaign against Israel as retaliation for the Annapolis conference.

According to Channel 2, another newly arrived group has begun firing rockets at Israel from Gaza: Fatah al-Islam, which is affiliated with al-Qaeda and was involved in prolonged fighting with the Lebanese army earlier this year at Nahr el-Bared.


I'm wondering if I can just write an algorithm that makes up names of new Islamic terrorist organization based on a few simple combinations. It's like naming new housing developments with combinations of 'Park', 'River', 'Woods', 'Stone' and the name of a random tree.

Alon Shuster, head of the Sha'ar HaNegev Regional Council, said Sunday: "It is possible to immediately import an anti-rocket weapon system with 100% accuracy from the U.S. that will intercept these rockets. I call upon the government to deploy this weapon as soon as possible."

Defense Minister Ehud Barak told the cabinet Sunday that he has given the IDF freer rein in responding to Hamas rocket fire on Israel. 22 terrorists were killed in IDF aerial and ground attacks last week.

Military sources said last week that an IDF attack on a Hamas terrorist position in Khan Yunis which killed two was the first sign of a new policy regarding Gaza terrorists. From now on, they said, the IAF will attack a random Hamas target in Gaza every time a mortar shell or rocket hits an Israeli community, and will no longer limit itself to striking the terrorists who launched the rockets.

They said that the IDF has now established that Hamas is behind all of the terror emanating from Gaza and will thus retaliate against Hamas targets regardless of which organization takes credit for terror attacks.


What an excellent idea. Let Hamas control the splinter groups, to the extent that they really exist.



This article starring:
Fatah al-Islam
Salah a-Din Brigades
Posted by: anonymous5089 || 12/03/2007 11:41 || Comments || Link || E-Mail|| [6463 views] Top|| File under: Fatah al-Islam
Fatah-allied security forces seize Hamas leader in Jenin
Ma'an – Fatah-allied Palestinian security forces seized prominent Hamas leader Sheikh Ibrahim Jabir in Jenin refugee camp in the northern West Bank on Saturday, Hamas said. The forty-five-year-old Sheikh has been detained 12 times by Israeli authorities. Hamas said his most recent detention lasted four and a half years. His son Mus'ab was killed by Israeli troops in 2003
Posted by: Fred || 12/03/2007 00:00 || Comments || Link || E-Mail|| [6473 views] Top|| File under: Hamas
Palestinian security forces detain eight Hamas members in West Bank, Hamas says
Ma'an – Fatah-affiliated Palestinian security forces seized eight Hamas members in the West Bank on Saturday night, Hamas claims. A Hamas press statement said that the arrests took place in Jenin, Nablus, and Hebron. Hamas also said that the security forces broke into the Ar-Rawda mosque in Nablus and the Al-Umary mosque in the town of Tarqumiya, near Hebron.
Posted by: Fred || 12/03/2007 00:00 || Comments || Link || E-Mail|| [6470 views] Top|| File under: Hamas
Gaza Strip fuel companies reject deliveries from Israel after further cuts in vital supplies
Ma'an – Fuel companies in Gaza Strip refused to accept deliveries of fuel Israeli suppliers in protest of severe reductions in supplies on Sunday.


Right. That makes sense. In an Islamic kind of way.

Raed Rajab, assistant manager of the Palestinian General Petroleum Corporation, said that Israel has reduced vital fuel supplies to one quarter of normal levels since Hamas took control of the Gaza Strip on June 14th. He said that the cost of distributing the fuel means that Gaza's fuel companies actually lose money delivering such a small amount of fuel. Rajab told Ma'an that the Israeli suppliers delivered only 90,000 liters of diesel, 22,000 liters of gasoline, and 70 tons of natural gas today.

Israel has gradually reduced supplies since June. By October 25th, supplies were reduced to half the level required. By November 25th supplies were lowered again to just a third of normal levels. The Israeli High Court upheld the fuel cut policy on Friday, overruling a petition by Israeli and Palestinian human rights organizations who argued that the measure is an act collective punishment and therefore illegal under international law. By Thursday, 70% of Gaza Strip fuel stations had already shut down, having run out of fuel, the Gaza-based Palestinian Center for Human Rights (PCHR) reported. PHCR warned that reductions in vital supplies violate the Fourth Geneva Convention.
Posted by: Fred || 12/03/2007 00:00 || Comments || Link || E-Mail|| [6468 views] Top|| File under: Hamas
Olde Tyme Religion
WaPo gives two Islam Apologists some whining post- Teddy Bear incident
Sudan and Saudi Arabia: Who Speaks for Islam?

By John L. Esposito & John O. Voll

In a world in which Islamophobes blur the distinction between the barbaric acts of Muslim extremists and terrorists [a.k.a., average folks in most Moslem dominated countries] and the religion of Islam, two recent legal decisions in Sudan and Saudi Arabia will reinforce accusations that Islam is an intolerant religion....


blah.. blah..


All our futures depend upon an ability to agree upon a global ethic, based upon mutual understanding and respect, that transcends our religious and cultural differences. Whatever our differences, there can never be an acceptable excuse for injustice and intolerance in the name of our religions
[oh lord Kumbaya].
Both professors are bought and paid for by a Saudi billionaire's endowment


AoS note: don't use the 'table' command and a custom color for your comments. Use the 'hilite' command instead. Tables and custom colors are reserved to the mods. Thx.
Posted by: mhw || 12/03/2007 13:47 || Comments || Link || E-Mail|| [6513 views] Top|| File under:
Sri Lanka
Sri Lanka says 39 rebels, 6 troops killed in clashes
COLOMBO (Rooters) - Thirty-nine Tamil Tiger rebels and six soldiers were killed in fighting in Sri Lanka's north on Monday, the military said. Dozens more combatants were wounded in the fighting in the northwestern district of Mannar and northern Jaffna peninsula, where a renewed civil war is now focused amid near-daily air raids, bombings and land and sea battles.

The fighting came two days after the military said they had attacked a line of Tamil Tiger rebel bunkers in South of Adampan, in Mannar. "The LTTE attacked the troops at positions we captured last Saturday in South of Adampan," said Military Spokesman Brigadier Udaya Nanayakkara. "We have successfully repulsed the attack and retaliated," he said, adding that intercepted communications confirmed 35 rebels were killed.

Nanayakkara also said six soldiers died and 20 were injured in the fighting and said the military was holding the captured bunker line.

The military also said a small bomb was defused in Colombo, near the official residence of the Air Force commander.

Four rebel fighters were killed in a separate clash in Muhamalai, which sits on a heavily-defended "border" that separates government from rebel-held territory in the far northern Jaffna peninsula, the military said. The military said a further 64 Tigers and six soldier were killed in clashes in Jaffna the northern districts of Vavuniya and Mannar at the weekend.

Military analysts say there is no clear winner on the horizon, and fear the Cycle of Violence™ war could grind on for years.


"Quagmire!"
Posted by: anonymous5089 || 12/03/2007 04:24 || Comments || Link || E-Mail|| [6464 views] Top|| File under:
Who's in the News
91
[untagged]
5
Hamas
2
Iraqi Insurgency
2
Taliban
2
Govt of Pakistan
1
Palestinian Authority
1
TNSM
1
Fatah al-Islam
1
al-Qaeda in Iraq
1
Jamaat-e-Ulema Islami
1
Govt of Iran
1
Hezbollah
1
Govt of Syria
Bookmark
E-Mail Me
The Classics
The O Club
Rantburg Store
The Bloids
The Never-ending Story
Thugburg
Gulf War I
The Way We Were
Bio
Merry-Go-Blog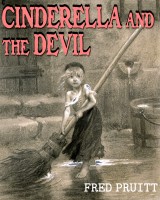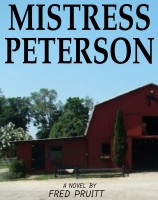 On Sale now!


A multi-volume chronology and reference guide set detailing three years of the Mexican Drug War between 2010 and 2012.

Rantburg.com and borderlandbeat.com correspondent and author Chris Covert presents his first non-fiction work detailing the drug and gang related violence in Mexico.

Chris gives us Mexican press dispatches of drug and gang war violence over three years, presented in a multi volume set intended to chronicle the death, violence and mayhem which has dominated Mexico for six years.
Click here for more information


Meet the Mods
In no particular order...


Steve White
Seafarious
Pappy
lotp
Scooter McGruder
john frum
tu3031
badanov
sherry
ryuge
GolfBravoUSMC
Bright Pebbles
trailing wife
Gloria
Fred
Besoeker
Glenmore
Frank G
3dc
Skidmark
Alaska Paul



Better than the average link...



Rantburg was assembled from recycled algorithms in the United States of America. No trees were destroyed in the production of this weblog. We did hurt some, though. Sorry.
44.192.114.32

Help keep the Burg running! Paypal: