Afghanistan
Four Taleban killed at Afghan wedding
KANDAHAR, Afghanistan - Four Taleban rebels were killed when their ammunition exploded during a wedding party they attended as special guests in a southern Afghan village, police said Saturday. Eight other Islamic rebels were injured in the blast in southern Zabul province late on Friday, provincial police chief Mohammad Yaqoub told AFP. It was not yet known what triggered the blast, he added.


"Nice job on the booby-trapped ammo, Tyrone."
"Weddings always make me cry, Frank."

"There was a wedding party and a group of Taleban was also attending as special guests. For some reason an explosion took place in the room they had gathered," Yaqoub said. "In that blast four Taleban were killed and eight others were injured," the police commander said, citing information provided to his officers by the local villagers on Saturday. Police were investigating, he added.
Posted by: Steve White || 12/02/2007 00:00 || Comments || Link || E-Mail|| [6471 views] Top|| File under:
Africa Horn
Two civilians killed in Mogadishu grenade attack
(SomaliNet) At least two civilians were killed and others more were wounded in bomb explosions followed by gunfire happened in Bakara market, south of the Somalia capital Mogadishu on Saturday, witnesses said. Suspected local Islamists carried out the bomb attack aimed three government soldiers walking in the second street of Baraka market around 2:40pm local time.


Must have been trained by Hekmatyar himself -- they missed.

Shortly after the explosions, the government troops sealed off the area and began searching for any suspects as all the business shops were abandoned. It is not yet clear the casualty on the soldiers on the ground.
Posted by: Steve White || 12/02/2007 00:00 || Comments || Link || E-Mail|| [6470 views] Top|| File under:
Bomb kills 2 in Mogadishu
(SomaliNet) Two young civilian men were killed and more than four others were wounded when a grenade bomb was thrown into cinema place in south of the Somalia capital Mogadishu overnight, witnesses said on Friday. Unknown local Islamic militants threw a bomb into the cinema where many people were viewing a film in Wardhigley neighborhood, according to the local residents.


Brave, brave Lions of Islam™

"The bomb killed two persons and wounded four others. First they were all taken to the Kensaney hospital where two of them died of wounds," Faisal Abdiaziz, among the viewers told Somalinet.

Abdiaziz said he shocked when the explosion happened as they were in the middle of viewing the film. "One of the dead was the video owner and was sitting at the front door when the bomb was hurled," he added.
Posted by: Steve White || 12/02/2007 00:00 || Comments || Link || E-Mail|| [6469 views] Top|| File under:
Home Front: WoT
Ex-gang member plays key role in case against terror suspects
William Chrisman had three wives and nine children to support, he had a felony criminal record, and he struggled with panic attacks. Nevertheless, after the Sept. 11, 2001, terrorist attacks, he was determined to assist the federal government. He became an informant for the FBI, and his work helped authorities charge two men -- both Muslim converts, like Chrisman -- who were suspected of supporting terrorism.

One of them, Derrick Shareef, 23, pleaded guilty Wednesday to plotting to set off grenades in an Illinois shopping mall. The other, Hassan Abujihaad, a former Navy sailor, has pleaded not guilty to charges that he gave terrorists secret information about the location of Navy ships and ways to attack them.

The role of Chrisman, 34, a former gang member, was revealed last week during a two-day hearing to determine what evidence can be admitted when Abujihaad's trial begins in February.

Chrisman left gang life more than a decade ago and converted to Islam while in prison for attempted armed robbery and possession of a stolen car. Now a sheep farmer in Illinois, Chrisman said that he had wanted to join the military since the 1991 Persian Gulf War, but that his criminal record prevented him from enlisting. After the Sept. 11 attacks, he walked into an FBI office and offered his services. Since then, he has helped out on several cases.

In the fall of 2006, Chrisman said, authorities asked him to contact Shareef, who was working at a video store in the Chicago area. Shareef had nowhere to live and accepted an offer to move in with Chrisman the same day they met. Chrisman says the arrangement was not so unusual, since Muslims are supposed to offer shelter for three days. "It was a burden on my wives," Chrisman said in court. "Some of his behaviors were not good around my children."

Shareef discussed violent jihad, or holy war, and mentioned Abujihaad, describing him as a father figure whom he met in 2003 at a mosque in Phoenix and lived with for about seven months in 2003 and 2004, Chrisman said. Abujihaad had been under federal investigation since 2004.

Chrisman, who secretly tape-recorded his conversations, said Shareef told him Abujihaad had passed along information about Navy ships. "He told me that Abujihaad was on the ships in the Middle East and that he passed along information to a Web site," Chrisman testified. Abujihaad denies that.

Chrisman also said Shareef told him that he and Abujihaad had discussed a plot to attack a military base in San Diego or a recruiting station in Phoenix. According to Chrisman, Shareef said Abujihaad even dispatched him to scope out the recruiting station.

Abujihaad, who was not charged over that alleged plot, taught Shareef about Islam and what he called defensive jihad, which meant they could attack military bases if American Muslims were attacked or rounded up, FBI Special Agent David Dillon testified.

Prosecutors said Abujihaad made coded references to al-Qaeda leader Osama bin Laden in recorded phone calls. Abujihaad repeatedly warned Shareef to be discreet, talking in code about "cold meals" and "fresh meals" that authorities said were references to outdated and viable plots. He referred to Osama bin Laden as "under the black leaves," logistical support as "L" and "7" as an upper level of paradise for those who die on the battlefield, prosecutors said.

Attorneys for Abujihaad have argued that the calls and other evidence, such as e-mails, should be thrown out because of a judge's ruling in another case in September that struck down portions of the USA Patriot Act.
Posted by: ryuge || 12/02/2007 03:21 || Comments || Link || E-Mail|| [6466 views] Top|| File under: Global Jihad
India-Pakistan
HuJi hand suspected in Uttar Pradesh blasts
Investigating agencies suspect the hand of Bangladesh-based terrorist outfit Harkat-ul-Jihad-i-Islami (HuJi) behind the synchronised bombings that ripped across three prominent Uttar Pradesh towns leaving 13 dead and 80 wounded on Friday. While none is willing to go on record, highly placed sources in the police said they had reason to believe HuJi involvement in the blasts.

"The e-mail warnings sent to some private TV channel offices minutes before the blast suggest a HuJi hand in the blast. The e-mail id, guru_alhind@yahoo.fr, from which the mail was sent has an indication of HuJi involvement as the name Guru had first sprung up during the interrogation of alleged India HuJi chief Babu Bhai, arrested in Lucknow in June last," a top official told IANS here Sunday. "Babu Bhai had referred to a contact man in New Delhi as Guru, who could not be tracked down, therefore the e-mail id could have something to do with the same person," he pointed out.


Sounds pretty weak to me.

While central intelligence agencies had zeroed in on two cybercafes in New Delhi from where the e-mail was sent, the state officials were also trying to look for some local modules of the terror outfit that masterminded Friday's attack in Lucknow, Faizabad and Varanasi.

The fact that the mail talked about targeting only two cities has further led Uttar Pradesh Police to conclude that Lucknow's inclusion in the terrorist itinerary was done at the eleventh hour. "Purchase of a new bicycle, discovered with the unexploded bomb in the Lucknow court premises, barely 90 minutes before the blast, also goes to suggest that," said Additional Director General of Police Brij Lal, who was on Saturday entrusted with additional charge of the state's crack Special Task Force (STF) in addition to his Law and Order portfolio. "It was the hurried affair in Lucknow that probably resulted in failure to explode of the second bomb that was later discovered by us some distance away from the explosion site inside the court premises," he said. "The unexploded bomb contained RDX, which could have caused a major disaster," he pointed out.

According to him, "apparently, the planting of the ammonium nitrate bomb that exploded in Lucknow was also a hasty job, otherwise even that explosion would not have been as mild as to not cause any damage to life or property."

This article starring:
Additional Director General of Police Brij Lal
BABU BHAI
Harkat-ul-Jihad-i-Islami
Harkat-ul-Jihad-i-Islami
Posted by: ryuge || 12/02/2007 03:04 || Comments || Link || E-Mail|| [6487 views] Top|| File under: HUJI
2 killed, 13 injured in Waziristan
MIRANSHAH: Two women were killed and 13 people, including five women, four men and as many children, were injured in an exchange of fire between militants and army troops in North Waziristan Agency on Saturday. Locals said the crossfire started after local Taliban fired mortars on Banda Post, located some four kilometres south of Miranshah, headquarters of the agency, in the afternoon. The army retaliated and the crossfire resulted in the killing of two women while 13 more people in Miranshah village, located three kilometres from the post, came under attack from the militants.
Posted by: Fred || 12/02/2007 00:00 || Comments || Link || E-Mail|| [6462 views] Top|| File under: Taliban
Security forces extend state's writ in Swat
There was no letup in the military operation in Swat district on Saturday, with security forces claiming to have killed fleeing pro-Taliban militants as the state's writ was extended to several more parts of Mingora city, officials said. "The security forces, after succeeding in various parts of Swat and surrounding areas, have now established two checkposts at Bara Bandai and Ningolai," a government spokesman said at a media briefing.

The spokesman said that local police and security forces also gained control of the Kanju-Shakardara Road and were patrolling it to cover the exit routes of militants. He did not specify how many militants were killed in extensive artillery fire on Friday night in the Piochar area, north of Matta and northeast of Charbagh/Khawazakhela. "Reportedly, [a] large number of terrorists have been killed and injured by artillery fire," the spokesman told the briefing.

Sources said fresh reinforcements continued to pour into the district with heavy weapons, armoured personnel carriers and artillery. The reinforcements come as security forces strengthen their positions around Mingora city and surrounding hilltops to restrict the militants' movement.

The Frontier Corps and Frontier Constabulary personnel were manning the Bara Bandai and Ningolai checkposts to keep the movement of militants in check and to apprehend fleeing miscreants, the spokesman said. According to a local administration official, the Frontier Corps was helping displaced residents by providing them relief goods at temporary shelters in Mingora city. The displaced families, who are now returning to their homes after the successful military operation, were trucked away by vehicles hired by the government for the purpose, official sources said.

Despite steady progress against the militants, the security forces have yet to take control of Charbagh, Manglwar, Matta, Khawazakhela and some villages of Kabal tehsil, which are still under the control of militants.

The army has launched a major offensive in Swat in the last two weeks to drive out followers of Maulana Fazlullah, the radical pro-Taliban cleric in charge of the militants. Fazlullah, known also as "Mullah FM" because he ran an illegal radio channel to spread his ideas, wants imposition of Shariah in Swat.

This article starring:
Maulana Fazlullah
TNSM
Posted by: Fred || 12/02/2007 00:00 || Comments || Link || E-Mail|| [6468 views] Top|| File under: TNSM
Iraq
Several dead and injured in suicide bomb attack in Diyala
Several people were killed and injured Sunday in a suicide bombing on the emergency police department in the Iraqi province of Diyala, the Voices of Iraq news agency reported. 'A suicide attacker driving a car bomb blew it up Sunday morning targeting the emergency police department in central Baquba, leaving people dead and injured but their number could not be immediately counted,' security sources told the news agency.
Posted by: ryuge || 12/02/2007 09:07 || Comments || Link || E-Mail|| [6486 views] Top|| File under:
Qaeda attack kills 12 in Iraq
Suspected Al Qaeda militants killed 12 civilians and abducted 35 in an attack on a Shia village north of Baghdad early on Saturday, Reuters quoted police as saying. Ten people were wounded and eight houses burned to the ground in the raid by suspected Sunni Arab gunmen on the village of Duailiyah in the Diyala province. "Al Qaeda militants attacked the village of Duailiyah early this morning, killing 10 people were killed and wounding several others," AFP quoted police Colonel Hazim Yasin from the nearby city of Baquba as saying. Meanwhile, Iraq's main Sunni bloc pulled out of parliament on Saturday to protest a crackdown on their leader Adnan Al-Dulaimi, throwing the country's political process into new turmoil.
Posted by: Fred || 12/02/2007 00:00 || Comments || Link || E-Mail|| [6460 views] Top|| File under: al-Qaeda in Iraq
Heavy casualties inflicted on PKK in Iraq: Turkey
Turkey said it inflicted heavy casualties on Kurdish rebels in northern Iraq on Saturday in an "intense intervention" involving helicopters, artillery and a cross-border raid by special forces.

A military official said around 100 special forces crossed into Iraqi territory to hit the Kurdistan Workers Party (PKK), a day after Prime Minister Tayyip Erdogan announced the cabinet had given a green light to such operations. The army also fired long-range artillery and sent up to six helicopters to bomb a camp used by the PKK 20 km inside Iraq after spotting a group of 50 to 60 guerrillas there, the official said. "An intense intervention was made on the group and it was detected that the terrorist group had suffered heavy casualties," the army said on its website.
Posted by: Fred || 12/02/2007 00:00 || Comments || Link || E-Mail|| [6486 views] Top|| File under:
Israel-Palestine-Jordan
Israeli Strike Kills 5 Militants in Gaza
GAZA CITY, Gaza Strip (AP) - Gaza militants threatened Saturday to fire longer-range rockets and target larger Israeli communities, after five Hamas members are killed in an Israeli airstrike. Early Saturday, an Israeli airstrike killed five Hamas militants near the southern town of Khan Younis. Eight others were wounded, one critically, medical officials said. Hamas said the men were on a night patrol east of Khan Younis. The army said it carried out the strike after identifying armed men near its border with Gaza.

A spokesman for the Islamic Jihad group said its engineers are trying to produce local copies of Russian-made 122mm Katyusha rockets, which have a reach of up to 19 miles, or halfway from Gaza to Tel Aviv. A senior Hamas official said his group was developing a more lethal type of warhead for the rockets it regularly lobs into Israel, and Abu Mujahed, a spokesman for the Popular Resistance Committees, a group allied with Hamas, said his organization had plans to fire longer-range rockets. ``The real barrage of rockets has not yet begun,'' said Abu Mujahed, whose brother was killed in Saturday's airstrike, adding that ``22 kilometers is not the ceiling.''


His brother's ceiling now is about two meters.
It was an apparent reference to 122mm Katyusha rockets that can hit targets 12 to 19 miles away, about twice the range of the thousands of homemade Qassam projectiles that Gaza militants have fired at Israel communities in recent years. Katyushas are deadlier than the homemade rockets and put larger Israeli communities near Gaza into rocket range. Netivot, a town of 25,000, is 10 miles northeast of Gaza, and Ashkelon, a port city where 115,000 Israelis live, is about 8 miles away.

Katyusha fire from Gaza has been rare. The Islamic Jihad militant group claims to have fired three Russian-made rockets at Israel since March 2006, and to have ``many'' in their possession. Israel estimates that a dozen Katyushas were smuggled into Gaza since it left the strip in September 2005.
Posted by: Steve White || 12/02/2007 00:00 || Comments || Link || E-Mail|| [6483 views] Top|| File under: Hamas
Southeast Asia
Four dead, nine arrested in southern Thailand
Four Muslim men, including a village chief, were shot dead by suspected terrorists rebels in separate attacks in Thailand's insurgency-torn south, police said on Sunday.

The latest attacks followed last week's gruesome killings of a Muslim military informant and two Buddhist men in the region, which has been rocked by jihadi terrorism separatist unrest since January 2004. The informant was shot dead and crucified, while the Buddhists were gunned down by militants and beheaded in the Muslim-majority south bordering Malaysia.

On Sunday, a village chief and a Muslim religious leader were shot dead by terrorists rebels in a drive-by shooting as they were driving a pick-up truck in Narathiwat, one of three restive provinces.

In nearby Yala, an Islamic jihadi insurgent was killed after a gun battle with soldiers, while a Muslim was shot dead in front of a mosque in a drive-by shooting late on Saturday, police said.

Plus:

A force of 200 policemen and defense volunteers this morning searched 13 Muslim communities in Hat Yai district of the southern province of Songkhla, before apprehending nine suspected terrorists insurgents and drug traffickers. The search was carried out after police received reports youths from the troubled provinces of Pattani, Yala and Narathiwat might be staying in Hat Yai and waiting for 'orders' to create trouble in the area.
Posted by: ryuge || 12/02/2007 10:17 || Comments || Link || E-Mail|| [6466 views] Top|| File under:
Sri Lanka
15 rebels, 3 troops killed in clashes
COLOMBO - Fifteen Tamil Tiger rebels and three soldiers were killed in clashes in Sri Lanka's north on Saturday, the military said, capping a deadly week that included two bomb attacks in the capital. Dozens more combatants were wounded in the fighting in the northwestern district of Mannar and northern Jaffna peninsula, where renewed civil war is now focused amid near daily air raids, bombings and land and sea battles.

"Troops attacked a bunker line of the terrorists ... in Mannar," a military spokesman said, declining to give his name in line with policy. "Ground troops confirmed nine terrorists were killed and 47 wounded."

Six rebel fighters were killed in a separate clash in Muhamalai, which sits on a heavily-defended "border" which separates government from rebel-held territory in the far northern Jaffna peninsula.
Posted by: Steve White || 12/02/2007 00:00 || Comments || Link || E-Mail|| [6471 views] Top|| File under:
Syria-Lebanon-Iran
Bomb blasts in western Iran
An explosion rocked the city of Sanandaj in Iran's western province of Kurdistan on Saturday.

According to FNA dispatches, the bomb which went off in front of Iran Insurance Co. shattered window glasses and panicked local residents. The blast did not claim any lives but wounded 4 who have been dispatched to a nearby hospital. Provincial officials declined to comment on the incident.
Posted by: lotp || 12/02/2007 00:00 || Comments || Link || E-Mail|| [6481 views] Top|| File under: Govt of Iran
Who's in the News
34
[untagged]
6
Govt of Iran
5
Govt of Pakistan
4
Global Jihad
2
Hezbollah
2
Palestinian Authority
1
Iraqi Insurgency
1
Taliban
1
TNSM
1
al-Qaeda
1
al-Qaeda in Iraq
1
Govt of Sudan
1
Hamas
1
HUJI
Bookmark
E-Mail Me
The Classics
The O Club
Rantburg Store
The Bloids
The Never-ending Story
Thugburg
Gulf War I
The Way We Were
Bio
Merry-Go-Blog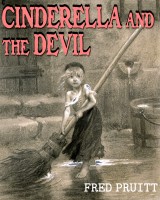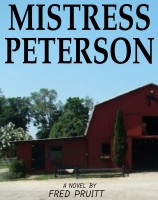 On Sale now!


A multi-volume chronology and reference guide set detailing three years of the Mexican Drug War between 2010 and 2012.

Rantburg.com and borderlandbeat.com correspondent and author Chris Covert presents his first non-fiction work detailing the drug and gang related violence in Mexico.

Chris gives us Mexican press dispatches of drug and gang war violence over three years, presented in a multi volume set intended to chronicle the death, violence and mayhem which has dominated Mexico for six years.
Click here for more information


Meet the Mods
In no particular order...


Steve White
Seafarious
Pappy
lotp
Scooter McGruder
john frum
tu3031
badanov
sherry
ryuge
GolfBravoUSMC
Bright Pebbles
trailing wife
Gloria
Fred
Besoeker
Glenmore
Frank G
3dc
Skidmark
Alaska Paul



Better than the average link...



Rantburg was assembled from recycled algorithms in the United States of America. No trees were destroyed in the production of this weblog. We did hurt some, though. Sorry.
3.238.225.8

Help keep the Burg running! Paypal: