Afghanistan
'Drone Attack' Kills 6 in Khost: Provincial Council
[ToloNews] Provincial council members said the attack killed a family of six, including children.

At least six members of a family were killed in a "drone attack" in Khost province


... across the border from Miranshah, within commuting distance of Haqqani hangouts such as Datta Khel and probably within sight of Mordor. Khost is populated by six different tribes of Pashtuns, the largest probably being the Khostwal, from which it takes its name...


, members of the Khost provincial council said Saturday.
According to the provincial council, the six people were killed in a village in Alisher district and the drone targeted a civilian's home.

Children are also among the victims, the council members claimed.

A

front man

for US forces in Afghanistan confirmed an Arclight airstrike

...KABOOM!...
in Khost in Terazai district that "targeted three Taliban


...mindless ferocity in a turban...


fighters." The

front man

added "we are aware of the allegations of civilian casualties" and said they are "working with local authorities to determine the veracity of these claims."
Posted by: trailing wife || 12/01/2019 00:00 || Comments || Link || E-Mail|| [6464 views] Top|| File under: Taliban
Special Police Units Start Work in Kandahar
[ToloNews] Kandahar citizens say that security has increased since these special units started operating.

Local officials in Kandahar Province said on Saturday that they have created three new special police units ‐ known as 01, 02 and 03‐which will be under the leadership of provincial police headquarters and will conduct special operations.

Captain Sangin, commander of 02, operates in Kandahar city.

"As we begin our task, the security situation is not good in the city. We will provide security near to the police headquarters, and we will also take serious action against strongmen and those who have black glass in their vehicles," said Sangin
.
Zubair Ahmad, a member, said the special police unit has had have many achievements since they started operating.

"We face different people in the city--strongmen, smugglers, and others--we launch operations against them," said Ahmad.

Abdul Ghani, another member of the special police units, said, "We prevent

holy warriors

and other criminal events--that is our purpose."

Meanwhile,


...back at the precinct house, Sergeant Maloney wasn't buying it. It was just too pat. The whole thing smelled phony, kind of like a dead mackeral but without the scales...


Kandahar citizens say that the security has improved since these special units have started their jobs in Kandahar city.

Sher Ahmad, a citizen of Kandahar, said, "these new units have worked very well against strongmen and those who have black glass windows in their cars."


That must make identifying miscreants much easier...

Mohammad Hashim, another citizen of Kandahar, said "about 80 to 90 percent

holy warriors

and criminal events have been prevented by these special units."

People urged these special units to take serious action against those who violate laws and commit crimes in Kandahar city.

The 01 special unit operates in the provincial districts of Kandahar, and 02 and 03 operate in Kandahar city.
Posted by: trailing wife || 12/01/2019 00:00 || Comments || Link || E-Mail|| [6464 views] Top|| File under:
Roadside blast kills senior army commander
[ENGLISH.ALARABIYA.NET] An Afghan official said a roadside bomb in the southern Helmand province has killed two security personnel, including a senior border commander.

Omar Zwak, spokesman for the provincial governor, said on Saturday that the blast in the Marjah district wounded two other security officials and a local TV reporter when it struck a passing convoy.

The spokesman said the attack likely targeted Gen. Zahir Gul Muqbil, the army border unit commander who was killed in the explosion.

He added that a reporter with the Shamshad TV network, Sardar Mohammad Sarwary, was among the wounded, and had been accompanying security forces on an operation in Marjah.

Qari Yusouf Ahmadi, a Taliban spokesman, claimed responsibility for Saturday's attack. The militant group controls most districts in Helmand.
Brig. Gen. Zahirgul Muqbil, an army regiment commander of Afghan border forces, was killed in a roadside bomb explosion in Marjah district, Helmand province on Saturday morning, the provincial governor's spokesman Omar Zwak said.

Zwak said three security force members and a local journalist were wounded in the attack.

The forces were heading to a military operation in Marjah district when their humvee hit a roadside bomb, he said.

Posted by: Fred || 12/01/2019 00:00 || Comments || Link || E-Mail|| [6472 views] Top|| File under: Taliban
Africa North
Israeli rabbi killed in Morocco in possible terror attack.
[Twitter]

Rabbi Pinto used to live in Ashdod, but moved to Morocco in 2017 and became the country's chief rabbi in 2019. He is the first chief rabbi in 100 years to be appointed by the King of Morocco.

Levy, along with hundreds of Israelis close to the rabbi – including former MK Oren Hazan – came to Casablanca for a memorial ceremony for Pinto's great-grandfather, Rabbi Haim Pinto, who was once the chief rabbi of Essaouria, Morocco. His grave is used as a pilgrimage site by Jews across the world for his yardzeit on 26 Elul.

Posted by: 3dc || 12/01/2019 00:00 || Comments || Link || E-Mail|| [6461 views] Top|| File under:
Egyptian journalists, lawyer charged with 'joining terror group'
[IsraelTimes] All three will remain in detention for 15 days, which can be renewed indefinitely; defense team says they are held in relation to recent arrests of professors, lawyers, journalists.

A pair of Egyptian journalists and a lawyer are facing charges of joining a "terrorist group," their lawyer confirmed Thursday, after they were detained amid a string of similar arrests.

Security forces detained husband and wife Hossam El-Sayed and Solafa Magdy, as well as lawyer Mohammed Salah, from a Cairo cafe on Tuesday.

Nabeeh Elganadi, a member of the journalists' defense team, told AFP on Thursday that all three were held in relation to a case involving "recently arrested professors, lawyers, and journalists."

He said state security prosecutors had charged freelance journalist Magdy, her photojournalist husband and lawyer Salah with joining a "terrorist group."

Magdy was also charged with disseminating false news.

Elganadi filed a complaint with the attorney-general's office Thursday over Magdy's claims of torture at the hands of police at the Dokki station, where she was taken after being arrested.

"Police struck her arms and side as well as verbally hurling abuse at her. They also impounded her car and took her mobile phone," he said.

All three will remain in detention for 15 days, which can be renewed indefinitely.

Egyptian police on Sunday detained then released three editors at local news outlet Mada Masr, after arresting another editor the day before.

Amnesia Amnesty International on Wednesday accused Egypt of building a "parallel justice system" to crack down on critics and dissent.

It described the state security prosecution as a "tool of repression."

Since President Abdel Fattah al-Sissi led the military ouster of former Islamist president Mohammed Morsi in 2013, a crackdown has ensnared activists, journalists and dissidents.

New York-based watchdog Committee to Protect Journalists roundly criticized the authorities' renewed targeting of the journalists and dissidents.

"Egyptian authorities have clearly learned nothing after the international outcry over their recent detentions of journalists, and are determined to continue a losing strategy," it said in a statement.

Egypt ranks third in the world in terms of the number of journalists in detention, behind China and The Sick Man of Europe Turkey


...the occupiers of Greek Asia Minor...


, according to CPJ.

Egypt reverts to type: secretive agency crushes dissenters with trumped-up charges


[IsraelTimes] Egypt's government is using a secretive judicial agency designed to fight terrorism to detain peaceful protesters, journalists and critics on trumped-up charges without trial, Amnesty International said in a report released Wednesday.

The 60-page report by the London-based rights group details how Egypt's Supreme State Security Prosecution, or SSSP, has become increasingly central to President Abdel-Fattah el-Sissi's sweeping crackdown on dissent.

"In Egypt today, the Supreme State Security Prosecution has stretched the definition of 'terrorism' to encompass peaceful protests, social media posts, and legitimate political activities," said Philip Luther, the group's Middle East and North Africa director.

Concertgoers were accused of terrorism for waving rainbow-colored flags. A journalist charged with "broadcasting false news" was detained repeatedly for three years. A human rights lawyer was arrested for joining a protest he says he did not attend. Several Christians were imprisoned for "aiding a terrorist group," a reference to the outlawed Muslim Brotherhood organization.
Posted by: trailing wife || 12/01/2019 00:00 || Comments || Link || E-Mail|| [6490 views] Top|| File under:
Arabia
Houthi Rebels Say 2nd Aircraft Shot Down Over Yemen in 2 Days
[SPUTNIKNEWS] Iran's Houthi sock puppets

...a Zaidi Shia insurgent group operating in Yemen. They have also been referred to as the Believing Youth. Hussein Badreddin al-Houthi is said to be the spiritual leader of the group and most of the military leaders are his relatives. The legitimate Yemeni government has accused the them of having ties to the Iranian government. Honest they did. The group has managed to gain control over all of Saada Governorate and parts of Amran, Al Jawf and Hajjah Governorates. Its slogan is God is Great, Death to America™, Death to Israel, a curse on the Jews They like shooting off... ummm... missiles that they would have us believe they make at home in their basements. On the plus side, they did murder Ali Abdullah Saleh, which was the only way the country was ever going to be rid of him...
Rebels said they have shot down an unmanned drone over northern Yemen


...an area of the Arabian Peninsula sometimes mistaken for a country. It is populated by more antagonistic tribes and factions than you can keep track of...


just a day after claiming to bring down a Saudi Apache helicopter, Yahya Sarea, the group's military

front man

, said on Saturday.

"Yemeni air defences were able to shoot down a Chinese-made Wing Loong fighter reconnaissance aircraft in the Hiran district of Hajjah province this evening during hostilities", Sarea said in a post in Twitter.

Sarea added that the operation was caught on tape and that footage will be published shortly.
Posted by: Fred || 12/01/2019 00:00 || Comments || Link || E-Mail|| [6468 views] Top|| File under: Houthis
Britain
Day 3, Part 1: ISIS has claimed responsibility for London Bridge; more on Usman Khan, the man
[PUBLISH.TWITTER]


...that'd be Usman Khan's brief adventure.
A reminder:

Last guy who was stabbed on London Bridge forced to take "deradicalization" classes to prevent anti-Islamic thought.
[Twitter]
src="https://platform.twitter.com/widgets.js" charset="utf-8">
A A man famously lauded as a "hero" in 2017 for fighting off terrorists on the London Bridge has been forced by British authorities to attend "de-radicalization" classes "over fears he may become extremist" after being stabbed eight times, British papers reported.

Forty-nine-year-old Roy Larner became known as the "Lion of London Bridge" after three Jihadis in a van plowed into a crowd of people on London Bridge before stalking from building to building, killing seven people and eventually reaching the Black and Blue pub where Larner was drinking with friends.
Khan, a British man whose family hails from Pakistain-controlled Kashmir
...a disputed territory lying between India and Pakistain. After partition, the Paks grabbed half of it and call it Azad (Free) Kashmir. The remainder they refer to as "Indian Occupied Kashmir". They have fought four wars with India over it, the score currently 4-0 in New Delhi's favor. After 72 years of this nonsense, India cut the Gordian knot in 2019, removing the area's special status, breaking off Ladakh as a separate state, and allowing people from other areas to settle (or in the case of the Pandits, to resettle) there....
, was radicalized by internet propaganda spread by al-Qaeda in the Arabian Peninsula
...the latest incarnation of various Qaeda and Qaeda-allied groups, including the now-defunct Aden-Abyan Islamic Army that boomed the USS Cole in 2000...
, and in particular by

turban

Anwar al-Awlaki

... Born in Las Cruces, New Mexico, zapped in Yemen, al-Awlaki was a dual citizen of the U.S. and Yemen. He was an Islamic holy man who was a trainer for al-Qaeda and its franchises. His sermons were attended by three of the 9/11 hijackers, by Fort Hood murderer Nidal Malik Hussein, and Undieboomer Umar Farouk Abdulmutallab. He was the first U.S. citizen ever placed on a CIA target list...
Awlaki, identified by U.S. intelligence as "chief of external operations" for al-Qaeda's Yemen


...an area of the Arabian Peninsula sometimes mistaken for a country. It is populated by more antagonistic tribes and factions than you can keep track of...


i branch and a Web-savvy publicist for the Islamist cause, was killed in a CIA

dronezap

in 2011.

Khan was part of a group of

faceless myrmidons

from the English city of Stoke


...that's Stoke-on-Trent, for those of us who were uncertain...

which forged close links with

faceless myrmidons

from London and the Welsh capital Cardiff.

The London and Welsh parts of the conspiracy had ambitions to place a bomb in a toilet at the London Stock Exchange.

While Khan knew and supported the bomb plans, and had discussed bombing local pubs, he and his Stoke group had hatched a potentially more sinister plan: a camp beside a mosque in Kashmir to train jihadist

turban

s.

"The Stoke group was, and was considered to be, pre-eminent," British judge Alan Wilkie said when he sentenced Khan in 2012. "They regarded themselves as more serious jihadis than the others."

Khan had been intending to travel to the camp to perfect his skills, including firearms training and to carry out attacks in Kashmir.

"It was envisaged by them all that ultimately they, and the other recruits, may return to the UK as trained and experienced

snuffies

available to perform terrorist attacks in this country," Wilkie said.

DANGER TO THE PUBLIC?
When sentencing Khan in 2012, Wilkie said that he was so dangerous that he was imposing a so-called imprisonment for public protection (IPP) indeterminate sentence of 8 years.

"The long, monitored, discussions of Usman Khan about the madrassa (training camp) and his attitudes towards it and terrorism are highly eloquent of the seriousness of their purpose," Wilkie said.

In effect, it meant he would remain incarcerated as long as he was considered to be a danger to the public and that the parole board should assess whether he should be released.

But in 2011, then-Conservative Prime Minister David Cameron
...Empty suit Brit pol, former PM, has stated that he is certainly a big Thatcher fan, but I don't know whether that makes me a Thatcherite, which means he's not. Since he is not deeply ideological he lacks core principles and is easily led. He has been described as certainly not a Pitt, Elder or Younger, but he does wear a nice suit so maybe he's Beau Brummel...
announced a review of the IPP sentencing. The IPP was abolished in 2012.

After Khan appealed his sentence, appeal court judges in 2013 quashed the indeterminate period of incarceration, and he was given a determinate sentence of 16 years - meaning he could be released after serving just half of his term.

Court of Appeal judges said at the time that the Parole Board should consider whether those convicted were safe enough to be released. The Parole Board said on Saturday that it had not been involved in deciding Khan's release.

"The Parole Board can confirm it had no involvement with the release of the individual identified as the attacker," the board said, adding that Khan "appears to have been released automatically on license (as required by law), without ever being referred to the Board."


Posted by: Fred || 12/01/2019 00:00 || Comments || Link || E-Mail|| [6660 views] Top|| File under: Islamic State
Caribbean-Latin America
At least 14 killed in bloody gunfight in northern Mexico
[Aljazeera] Daytime shootout took place days after US President said he would designate drug cartels as terrorist groups.

Ten suspected drug cartel gunmen and four police were killed during a daytime shootout on Saturday in a Mexican town near the border with the United States, days after US President Donald Trump raised bilateral tensions by saying he would designate the gangs as terrorists.

The government of the northern state of Coahuila said state police clashed with a group of heavily armed gunmen in pickup trucks in the small town of Villa Union, about 65 kilometres (40 miles) southwest of the border city of Piedras Negras.
Posted by: Besoeker || 12/01/2019 02:42 || Comments || Link || E-Mail|| [6522 views] Top|| File under: Narcos
Five Suspected Cartel Gunmen Killed in Mexican Town Near US Border
[SPUTNIKNEWS] Earlier this week, Mexican President Andres Manuel Lopez Obrador slammed US President Donald Trump

...Perhaps no man has ever had as much fun being president of the US...
's plan to designate

narco mob

s based in Mexico as terrorist groups.

Mexican security forces

rubbed out

at least five suspected cartel

button men

in the small town of Villa Union in the northern state of Coahuila, near the US border,

Rooters

reported on Saturday, citing the state's authorities.

Coahuila's attorney general's office confirmed that the suspected criminals were killed during a

shootout

.

Clashes near Villa Union were apparently captured on camera and shared on social media. The videos show a cloud of smoke rising at the scene, as well as burned vehicles.

The

button men

reportedly belonged to the so-called Northeast Cartel from Nuevo Laredo.

Raids of this type are not rare in Mexico, where violent

gang

s are a sad reality.
Posted by: Fred || 12/01/2019 00:00 || Comments || Link || E-Mail|| [6475 views] Top|| File under: Narcos
Israel-Palestine-Jordan
One killed in IDF clashes, suspects throw Molotov cocktails near Hebron
[Jpost] The soldiers responded to the cocktails with fire and hit one of the suspects, identified as Badawi Masalmeh, who later died.

One person was killed in

festivities

with IDF soldiers on Saturday night after soldiers identified three suspects throwing Molotov cocktails at an Israeli vehicle which was driving near the village of Beit Awwa in the Hebron region of the West Bank, the IDF Spokesperson's Unit stated.

The soldiers responded to the cocktails with fire and hit one of the suspects, identified as Badawi Masalmeh, who later died.

The other two suspects were arrested and brought into questioning by security forces.

This was confirmed by the Paleostinian Health Ministry.

In a statement, Har Hebron Council head Yohai Demri said the following:

"We congratulate the IDF forces and the soldiers of the Judea Brigade for their dedicated and determined activity in maintaining the security of the residents. Tonight they killed and arrested

forces of Evil

who were trying to murder settlers by throwing Molotov cocktails, a terrorist group that endangered our residents several times."
near the West Bank village of Beit Awwa southwest of Hebron
Posted by: trailing wife || 12/01/2019 00:56 || Comments || Link || E-Mail|| [6478 views] Top|| File under:
Who's in the News
40
[untagged]
6
Moslem Colonists
4
Govt of Iran
3
Islamic State
2
Narcos
2
Govt of Iraq
2
Taliban
2
Commies
1
Jamaat-e-Ulema Islami
1
Lashkar e-Taiba
1
al-Shabaab (AQ)
1
Sublime Porte
1
Tin Hat Dictators, Presidents for Life, & Kleptocrats
1
Govt of Sudan
1
Houthis
1
Arab Spring
Bookmark
E-Mail Me
The Classics
The O Club
Rantburg Store
The Bloids
The Never-ending Story
Thugburg
Gulf War I
The Way We Were
Bio
Merry-Go-Blog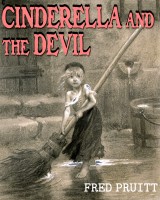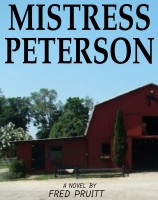 On Sale now!


A multi-volume chronology and reference guide set detailing three years of the Mexican Drug War between 2010 and 2012.

Rantburg.com and borderlandbeat.com correspondent and author Chris Covert presents his first non-fiction work detailing the drug and gang related violence in Mexico.

Chris gives us Mexican press dispatches of drug and gang war violence over three years, presented in a multi volume set intended to chronicle the death, violence and mayhem which has dominated Mexico for six years.
Click here for more information


Meet the Mods
In no particular order...


Steve White
Seafarious
Pappy
lotp
Scooter McGruder
john frum
tu3031
badanov
sherry
ryuge
GolfBravoUSMC
Bright Pebbles
trailing wife
Gloria
Fred
Besoeker
Glenmore
Frank G
3dc
Skidmark
Alaska Paul



Better than the average link...



Rantburg was assembled from recycled algorithms in the United States of America. No trees were destroyed in the production of this weblog. We did hurt some, though. Sorry.
18.204.2.146

Help keep the Burg running! Paypal: