Afghanistan
Furious over drone death, Karzai mum after Taliban attack
KABUL, Afghanistan — As so often happens in the fog of war, the attack in a village in Kandahar on Friday missed the enemy patrol that was its intended target, instead killing an 8-year-old boy and wounding two other children.

President Hamid Karzai was silent about the civilian casualties, although just the day before he had responded with fury to a similar attack in Helmand province, which also killed one child and gravely wounded two women.

The attack he complained about was carried out by the U.S.-led coalition and used a drone. The attack he ignored was by the Taliban and used a suicide bomber.


A suicide bomber is a jihadi drone.


The bomber had targeted a U.S. military patrol in the Daman district but detonated prematurely — killing only himself and the boy and wounding two U.S. soldiers, said Javed Faisal, a spokesman for the Kandahar governor.

The Taliban for years have been killing far more civilians than the coalition has; the latest U.N. report on the subject said three-fourths of the 1,038 civilian fatalities between January and July this year were by the Taliban, and less than one-tenth of them by the Americans and their coalition partners.

"What does this mean, when every time he says nothing about the Taliban but always is raising questions about the Americans?" Atiqullah Baryalai, a former deputy defense minister in the Karzai government, asked. "I think Karzai is sending a message to the Taliban, that he really doesn't want a security agreement with the Americans."

Most of Karzai's U.S. allies, for all the bruising they have taken from him in public lately, would probably not go that far. But, as one Western diplomat warned, noting how weak public support was in the United States for a continued mission in Afghanistan: "Mr. Karzai should be careful what he wishes for."
Posted by: Anguper Hupomosing9418 || 12/01/2013 05:15 || Comments || Link || E-Mail|| [6469 views] Top|| File under:
Police Officer Killed in Helmand Suicide Attack
[Tolo News] Local officials of southern Helmand


...an Afghan province populated mostly by Pashtuns, adjacent to Injun country in Pak Balochistan...


province on Saturday said that an Afghan police officer was killed and four others

were maimed

in a

suicide kaboom

on Friday night.

The incident took place near Lashkargah the capital of the province, when a suicide

boom-mobile

er detonated his explosive in the first gate of the provincial National Directorate of Security (NDS) department, said Omar Zwak, a Provincial Governor Spokesman.

The victims have been taken to a nearby hospital.

It comes as a suicide attack took place on Friday afternoon in the Kart-e-Parwan area of Kabul targeting an MP from Zabul province.

The target of the

jacket wallah

was MP Hamidullah Tokhi from Zabul, according to a statement released by Kabul Police Chief General Zahir Zahir.

Three people, including Mr. Tokhi, were

maimed

in attack.

Officials have not reported any deaths, and said the

maimed

were taken to a nearby hospital for emergency care.

Posted by: Fred || 12/01/2013 00:00 || Comments || Link || E-Mail|| [6459 views] Top|| File under: Taliban
Africa Horn
Several Said Killed in Darfur Air Strike
[An Nahar] Several people have been reported killed in an air strike in Sudan's volatile Darfur region, international peacekeepers said Saturday.

"UNAMID has received information from local sources that several people were killed by an alleged air strike while travelling from Tabit to Shangil Tobaya," a public information officer from the African Union


...a union consisting of 53 African states, most run by dictators of one flavor or another. The only all-African state not in the AU is Morocco. Established in 2002, the AU is the successor to the Organisation of African Unity (OAU), which was even less successful...


-U.N. Mission in Darfur told Agence

La Belle France

Presse.

"The mission is working to ascertain the veracity of this incident" on Friday, the official said.

Sudan's military

front man

, Sawarmi Khaled Saad, said no aircraft had been used in that area, although rebels had been active nearby.

"There is no fighting there," he told AFP.

Shangil Tobaya is about 60 kilometers (40 miles) south of the North Darfur state capital El Fasher.

A U.N. panel of experts reported in February that "aerial bombardment continues to be used on civilian areas and/or to indiscriminately affect civilians" in Darfur, despite government denials.

In a 2005 resolution, the U.N. Security Council demanded that Sudan cease offensive military flights in Darfur.

Posted by: Fred || 12/01/2013 00:00 || Comments || Link || E-Mail|| [6459 views] Top|| File under: Govt of Sudan
Ethiopia security kills six rebels, capture 12
Humera -- An Ethiopian police source on Friday told Sudan Tribune that security forces had killed six and captured 12 '' Eritrean trained'' Ethiopian rebels. The source said the rebels had crossed into Ethiopia from Sudan to carry out attacks in the country. The source said the rebels were members of the Gambella rebel group.

Six of the rebels were killed in a fire exchange with Ethiopian security forces around the Humera town in Northern Tigray region near the Sudanese border.

Police said the rebels were trained and armed by the Eritrean government and sent to Ethiopia on a terror mission with plans to carry out attacks at targeted infrastructure facilities in and around the capital Addis Ababa. Police added it was interrogating the captured rebels before releasing more details on the rebels.


The Eritreans do seem to be overly-frisky in the region. If we had a CIA worth anything we'd destabilize that country (how hard could it be, it's Eritrea after all) and run out the hard-line Islamicists currently in charge.

Since 2010, Ethiopia says it has arrested over 100 Eritrea-trained ''terrorists,'' most members of rebel groups which Eritrea harbors. Eritrea is accused of being behind a number of foiled terrorist attacks in Ethiopia including plans to bomb an African Union (AU) summit held in Addis Ababa in 2011.

According to a report by the UN monitoring group on Somalia and Eritrea, the red sea nation planned to carryout a car bomb attack at the AU headquarters in Addis Ababa, when African leaders took breaks.

Addis Ababa routinely accuses its bitter rival Asmara of sponsoring Ethiopian separatist groups such as Oromo Liberation Front (OLF) and Ogaden National Liberation Front (ONLF) as part of what Ethiopia says is to destabilize nation. Eritrean officials repeatedly dismiss Ethiopia's allegations.

Ethiopia and Eritrea fought a bloody war between 1998 and 2000 over border disputes which killed 70,000. Since then the two nations have remained at loggerheads.
Posted by: Steve White || 12/01/2013 00:00 || Comments || Link || E-Mail|| [6459 views] Top|| File under:
Shaboobs battle local herders in Hiiraan region
Take the Herders and give the points...

INABAAL -- dozen of people wounded in a heavy fighting between Al Qaeda linked Al Shabaab militants and local herders in Inabaal residency of Hiiraan region.

The fighting erupted after Al Shabaab attempted forcefully take domestic animals from the residents by telling locals it was their Islamic duty to 'donate' their livestock, but the locals refused. However, the situation is calm and things returned back to normal as local residents resume their daily activists on Saturday.

Neither local community herders nor Al Shabaab officials made any comments on the attack so far.

Inabaal residency situates 25 KM north of Mahas district near Baladweyne, the capital of Hiiraan region.
Posted by: Steve White || 12/01/2013 00:00 || Comments || Link || E-Mail|| [6461 views] Top|| File under: al-Shabaab
Puntland troops clash with militia in Taleh, 8 killed
GAROWE -- Puntland government in northern Somalia says that at least eight persons were killed during an armed clash on Thursday in Taleh district of Sool region, Garowe Online reports.

"On November 28, Puntland Vice President H.E. Abdisamad Ali Shire's security escort in Taleh District of Sool Region repelled an attack by an armed militia loyal to Mr. Mohamed Yusuf Jama (Indhosheel), self-proclaimed politician and member of Somali Diaspora in Europe," said a Puntland government statement.


You mean he wasn't from Minnesota?

The statement noted that militia loyal to Mr. Indhosheel used "anti-tank and other heavy weapons" to attack Vice President Shire's security escort. Eight persons including one Puntland soldier were killed during the armed clash in Taleh town.

Continuing, the statement said that Vice President Shire has been in Taleh town in recent months to promote peace and reconciliation: "Since August 2013, the Puntland Vice President has been in Sool Region, particularly his native area of Taleh District, to promote peace and reconciliation and implement development programs".

Puntland urged peace in the region and encouraged "all legitimate parties" to join the political process in Puntland and to make positive contribution to peace, justice and development.

Puntland government says that it "tolerated this militia's provocative actions" in the past, and accused Mr. Indhosheel as a "self-proclaimed 'Khatumo' organized and funded by failed politicians and external actors aiming to destabilize Puntland ahead of January 2014 elections".

The statement said that Mr. Indhosheel aimed to "distrupt the flow of traffic and create insecurity", noting that the Khatumo militia attacked a main road that is "the artery for the flow of human and trade traffic between regions in Puntland and Somaliland".

Speaking on BBC Somali Service, Vice President Shire said: "What happened is very unfortunate and people died. I send my condolences to families of the dead on both sides and wish for good health for wounded persons. Puntland wants peace in Taleh district and the entire region".

Mr. Mohamed Mohamud Gahnug of Khatumo told the BBC Somali Service that Puntland troops attacked Taleh community, whom he claimed are loyal to Khatumo faction.

"PIS and Saracen troops from Puntland with 50 vehicles and 800 soldiers attacked the people of Taleh community and committed a massacre...13 persons were killed," said Mr. Gahnug.


Thirteen is not quite a massacre, particularly in Somali terms...

Independent sources in Taleh district confirmed to Garowe Online that only the Puntland Vice President's security escort entered Taleh district.

He condemned the Puntland government, vowing that "the war will occur in Garowe" if Puntland troops do not leave Taleh town.

In Mogadishu, one of Khatumo's founders and current MP of Somali Federal Parliament Dr. Ali Khalif Galayr told a press conference on Saturday that Puntland's president is fomenting trouble in Taleh district.

"[President] Farole is responsible for the armed confrontation and death in Taleh district. Khatumo will hold its convention in Taleh," vowed MP Galayr, a former Somali Prime Minister.

Puntland's vice president Gen. Shire has previously dismissed claims that Khatumo convention will be held in Taleh town, vowing that Puntland government will remain in control of the area.

Khatumo is a self-declared administration in Sool and Sanaag regions, where Puntland and Somaliland have vied for control since 2002 with irregular armed confrontations. In January 2012, the convention that formed Khatumo was held in Taleh town, but many Khatumo leaders have joined Puntland, including Ahmed Elmi Osman (Ahmed Karash).

In October 2007, Somaliland militarily seized control of Las Anod from Puntland, instigating a period of instability in the region until the formation of Khatumo militia in January 2012. Taleh is a historic town that lies 90km northwest of Garowe, capital of Puntland.
Posted by: Steve White || 12/01/2013 00:00 || Comments || Link || E-Mail|| [6463 views] Top|| File under:
Africa Subsaharan
24 killed in Nigeria attacks
[Pak Daily Times] Suspected Boko Haram
... not to be confused with Procol Harum, Harum Scarum, possibly to be confused with Helter Skelter. The Nigerian version of al-Qaeda and the Taliban rolled together and flavored with a smigeon of distinctly Subsaharan ignorance and brutality...


forces of Evil

killed 24 people in two separate attacks in northern Nigeria, eyewitnesses said on Saturday, just as the military vowed to ramp up security over Christmas. Seven fishermen were ambushed and killed in the first attack in Baga, a fishing community on Lake Chad in Borno state, one of three in the northeast of the country under emergency rule since May this year. Seventeen people died in a separate attack on Thursday, other eyewitnesses said, when

gunnies

in pick-up trucks torched more than 100 shops and vehicles in the Sabon Gari area of the Damboa district.
Posted by: Fred || 12/01/2013 00:00 || Comments || Link || E-Mail|| [6458 views] Top|| File under: Boko Haram
Arabia
Thousands rally for south Yemen independence
[Al Ahram] Thousands demonstrated in south Yemen's main city Aden on Saturday to demand a return to independence, a day after President Abdrabuh Mansur Hadi said only autonomy was on the table.

The rally in central Parade Square came as southerners marked the anniversary of the end of British colonial rule in 1967, which created an independent state that lasted until union with the north in 1990.

Demonstrators waved southern flags and banners proclaiming: "Yes to Freedom and Independence," and: "Our Goal is the Reclamation of Statehood."

Security forces set up checkpoints across the city and on its outskirts to control the large number of demonstrators who poured in from adjacent provinces, but kept their distance from the rally itself.

Fuad Rashed of the hardline, pro-independence wing of the Southern Movement, which organised the rally, told AFP: "We are determined to pursue our peaceful struggle to achieve our demand."

At the end of the rally, organisers read out a statement calling on Yemen's oil-rich Gulf neighbours and the United Nations


...the Oyster Bay money pit...


to help convene a "south-north dialogue under international supervision".

Posted by: Fred || 12/01/2013 00:00 || Comments || Link || E-Mail|| [6460 views] Top|| File under: Arab Spring
Bangladesh
Blockade Violence: 4 killed on first day
[Bangla Daily Star] Announced all of a sudden the night before, the opposition's three-day blockade left at least four people killed and put tens of thousands of travellers across the country in peril on its first day yesterday.

Many people were bewildered after reaching inter-district bus terminals early in the morning having no idea of the fresh blockade, called hours after another ended on Friday morning.

Passengers of long-route buses suffered most as vehicles that hit the roads soon after the previous blockade got stuck at different points all over the country.

The trucks and lorries laden with perishable goods, particularly vegetables, lay stationary for hours on end.

In Rajshahi, Jamaat-Shibir and BNP activists torched a pharmaceutical company's microbus and four rice-carrying trucks throwing petrol bombs at Katakhali Dewanpara on the eve of the blockade.

Bangladesh Truck & Covered Van Owners Association fears the entire road transport system will collapse if the current political impasse continues.

In a statement yesterday, it demanded the government compensate the affected owners; otherwise, they won't be able to return to business.

The BNP-led 18-party alliance called the blockade of roads, rail and waterways for the second time in seven days to press for the cancellation of polls schedule and protest "false cases" against its leaders and "torture and repression" of its activists.

Like in the earlier blockade, violence flared up across the country as opposition men clashed with law enforcers and went kaboom! crude bombs, report our district correspondents.

Two pedestrians in Dhaka and Chittagong, a Shibir activist in Jhenidah and a Jubo Dal man in Pabna were killed, pushing the

corpse count

in the opposition's back-to-back blockades to 23.

In the capital's Malibagh, pro-blockade activists hurled a petrol bomb at a bus area around 7:30pm. Losing control, the bus crushed Habibur Rahman, 35, to death and injured a rickshaw-puller. Two passengers also suffered burn injuries in the

kaboom

.


Posted by: Fred || 12/01/2013 00:00 || Comments || Link || E-Mail|| [6469 views] Top|| File under:
Shibir man killed in Jhenidah cop firing
[Bangla Daily Star] An activist of Islami Chhatra Shibir


... the student wing of the Jamaat-e-Islami Bangladesh...


, student wing of Jamaat-e-Islami
...The Islamic Society, founded in 1941 in Lahore by Maulana Sayyid Abul Ala Maududi, aka The Great Apostosizer. The Jamaat opposed the independence of Bangladesh but has operated an independent branch there since 1975. It maintains close ties with international Mohammedan groups such as the Moslem Brotherhood. the Taliban, and al-Qaeda. The Jamaat's objectives are the establishment of a pure Islamic state, governed by Sharia law. It is distinguished by its xenophobia, and its opposition to Westernization, capitalism, socialism, secularism, and liberalist social mores...
, was killed and five including three law enforcers

were maimed

when police, after being attacked, opened fire on the opposition men in Kotchandpur upazila of Jhenidah today, on the first day of opposition combine-enforced 72-hour blockade.

BNP-led 18-party opposition combine announced a dawn-to-dusk hartal


... a peculiarly Bangla combination of a general strike and a riot, used by both major political groups in lieu of actual governance ...


(shutdown) in Kotchandpur and Moheshpur upazilas for Sunday protesting the killing, reports our Jhenidah correspondent quoting Tajul Islam, secretary of Kotchandpur upazila unit Jamaat.

Of the police, Enamul Haque, a sub-inspector of Kotchandpur Police Station, sustained bomb injuries, reports our Jhenidah correspondent quoting Zahid Hossain, assistant superintendent of police (ASP) in Jhenidah.

Mokhtar Hossain, an assistant sub-inspector of the

cop shoppe

, and Ranju Alam, a constable, sustained wounds as opposition men hurled brick chips on them during the clash, the ASP said.

Emdadul Haque, president of Swechchhasebak Dal in the upazila, was also injured in the 30-minute clash.

The BNP-led 18-party opposition alliance enforced the blockade of rail, roads and waterways from 6:00am today to press for immediate cancellation of the polls schedule and to protest implication of

big shot

s in "false cases", hours after one blockade ended.

At least 19 people were killed and scores injured during the opposition alliance-sponsored 71-hour blockade that ended at 5:00am yesterday.

The dead victim is identified as Israfil Hossain, 25, son of Shahidul Islam of Harindia village of the upazila.


The clash ensued around 9:00am when the activists of BNP-Jamaat-e-Islami and Shibir brought out a procession near bus stand area in the upazila headquarters.

As police resisted them, the opposition men went to the bus stand and vandalised at least four microbuses which were parked there, said the ASP.

The marauding party men returned to the spot after carrying out the vandalism and attacked the law enforcers hurling five petrol bombs and brick chips, leaving a sub-inspector injured.

In a bid to self-defence, the law enforcers fired bullets from rifles to disperse them, the police official said adding that the Shibir activist sustained injuries during the incident.

Assistant Sub-Inspector Mokhtar and Constable Alam sustained brick chips wounds in the clash.

The injured SI, Enamul, is now undergoing treatment at the upazila health complex while the two other

coppers

took first aid.

The critically injured Shibir man was taken to Kotchandpur Upazila Health Complex immediately after a bullet hit his neck.

The duty doctor declared him dead after his arrival in the health complex, the ASP added.

The members of Border Guard Bangladesh and

Rapid Action Battalion

were deployed in the area following the clash, confirmed the ASP.
Posted by: Fred || 12/01/2013 00:00 || Comments || Link || E-Mail|| [6459 views] Top|| File under: Jamaat-e-Islami
Caribbean-Latin America
Jamaican Authorities Seize 3,300 Warheads
[FoxNews] Police in Jamaica say authorities have seized 3,300 missile warheads and a machine to make missiles and bullets.

Deputy Police Superintendent Steve Brown said Friday that custom officials discovered the weapons late Thursday aboard a ship at Kingston Wharf.

He declined to say where the shipment originated from or its destination. No one has been tossed in the slammer
Please don't kill me!.


No details on what exactly warheads means to the reporter. Hopefully more will be revealed later.

Probably never hear anything again.
Posted by: trailing wife || 12/01/2013 00:00 || Comments || Link || E-Mail|| [6458 views] Top|| File under:
India-Pakistan
Pakistan Military Fires 38 Missiles Into Kunar
[Tolo News] The Pak military has fired 38 missiles into Afghanistan's Kunar province


... which is right down the road from Chitral. Kunar is Haqqani country.....


in the past two days, local officials said on Saturday.

The news comes as Pakistain's Prime Minister
Nawaz Sharif


... served two non-consecutive terms as prime minister, heads the Pakistain Moslem League (Nawaz). Noted for his spectacular corruption, the 1998 Pak nuclear test, border war with India, and for being tossed by General Musharraf...


arrived in Kabul for talks with

Afghanistan's Caped President

Hamid Maybe I'll join the Taliban Karzai
... A former Baltimore restaurateur, now 12th and current President of Afghanistan, displacing the legitimate president Rabbani in December 2004. He was installed as the dominant political figure after the removal of the Taliban regime in late 2001 in a vain attempt to put a Pashtun face on the successor state to the Taliban. After the 2004 presidential election, he was declared president regardless of what the actual vote count was. He won a second, even more dubious, five-year-term after the 2009 presidential election. His grip on reality has been slipping steadily since around 2007, probably from heavy drug use...
. The two leaders were expected to focus on discussing peace talks with the Taliban, but with renewed border hostilities, which flared over the summer, it is likely they will have plently else to address.

The missiles landed in the Dangam and Shegal Districts of the province and there no casualties have been reported, according to Kunar Police Chief Abdul Habib Sayedkhili.

"1,466 missiles have been fired on Afghanistan from Pakistain this year, killing 18 civilians, wounding 18 others," he said.

Saturday marks Sharif's first visit to Afghanistan since he assumed office in June this year.

Sharif will meet Karzai and hold in-depth consultations on all issues of common interest, including the evolving situation in the region and ways to deepen and broaden Pakistain-Afghanistan bilateral relations, the Pakistain Foreign Ministry said in a statement.

The Prime Minister will also meet a delegation of Afghanistan's High Peace Council (HPC), led by its chairman Salahuddin Rabbani, the Foreign Ministry statement said.

Posted by: Fred || 12/01/2013 00:00 || Comments || Link || E-Mail|| [6467 views] Top|| File under: Govt of Pakistan
Cop killed in Peshawar attack on polio team
[Pak Daily Times] Unidentified people opened fire on a polio


...Poliomyelitis is a disease caused by infection with the poliovirus. Between 1840 and the 1950s, polio was a worldwide epidemic. Since the development of polio vaccines the disease has been largely wiped out in the civilized world. However, since the vaccine is known to make Moslem pee-pees shrink and renders females sterile, bookish, and unsubmissive it is not widely used by the turban and automatic weapons set...


vaccination team in the city on Saturday, killing a policeman and injuring another, officials said.

Police officials said the attack took place in Bahadur Kallay area of Beautiful Downtown Peshawar


...capital of Khyber Pakhtunkhwa (formerly known as the North-West Frontier Province), administrative and economic hub for the Federally Administered Tribal Areas of Pakistan. Peshawar is situated near the eastern end of the Khyber Pass, convenient to the Pak-Afghan border. Peshawar has evolved into one of Pakistan's most ethnically and linguistically diverse cities, which means lots of gunfire.


The injured cop was shifted to a nearby hospital

at death's door

.

There was no immediate claim of responsibility for the attack, but the Pak Taliban have repeatedly targeted health workers who are vaccinating against polio, accusing them of being spies.

Violence has hampered the immunisation campaign in Pakistain, which is one of the three countries in the world where polio is endemic.

Resistance to polio vaccination by Talibs stiffened after the May 2011 raid on the late Osama bin Laden


... who doesn't live anywhere anymore...


's compound in Abbottabad


... A pleasant city located only 30 convenient miles from Islamabad. The city is noted for its nice weather and good schools. It is the site of Pakistain's military academy, which was within comfortable walking distance of the residence of the late Osama bin Laden....


. The US Central Intelligence Agency had used Pak doctor Dr Shakil Afridi to run a fake vaccination campaign in the area to gain access to the al Qaeda leader's hideout.

Posted by: Fred || 12/01/2013 00:00 || Comments || Link || E-Mail|| [6458 views] Top|| File under: TTP
Sit-in against NATO supply enters 8th day
[Pak Daily Times] A sit-in by the Pakistan Tehreek-e-Insaf (PTI) and its allied parties to block NATO supply in protest against US drone strikes entered eighth day on Saturday. In Peshawar, PTI and Jamaat-e-Islami workers have set up protest camps on Ring Road near Hayatabad toll plaza and also at Peshawar-Islamabad Motorway toll plaza. They are checking documents of trucks and block the entry of those vehicles to Khyber Pakhtunkhwa which are carrying NATO supplies.
Posted by: Fred || 12/01/2013 00:00 || Comments || Link || E-Mail|| [6463 views] Top|| File under: Govt of Pakistan
Three security officials killed in Mohmand attack
[Pak Daily Times] At least three security officials were killed and two injured in a terrorist attack on a security checkpost in Mohmand Agency


... Named for the Mohmand clan of the Sarban Pahstuns, a truculent, quarrelsome lot. In Pakistain, the Mohmands infest their eponymous Agency, metastasizing as far as the plains of Peshawar, Charsadda, and Mardan. Mohmands are also scattered throughout Pakistan in urban areas including Karachi, Lahore, and Quetta. In Afghanistan they are mainly found in Nangarhar and Kunar...


on Saturday evening. According to sources, unidentified armed attackers opened fire on the checkpost in Baizai area of Mohmand Agency near Afghan border, leaving three security men dead and two others injured. The attackers might have come from other side of the border, sources said, adding that they fled after the attack.
Posted by: Fred || 12/01/2013 00:00 || Comments || Link || E-Mail|| [6460 views] Top|| File under: TTP
Cop killed, 3 bodies recovered in Karachi
[Pak Daily Times] As the targeted operation continues, and law enforcement agencies report detaining and arresting several suspects from

bully boy

organizations, gangs, political parties and private mercenaries, crime keeps escalating in the metropolis.

On Saturday, another policeman was killed while three bodies were found from different areas of the city.

Police said the head constable, Mohammad Shah, was

rubbed out

in Safoora Goth. Separately, body of a woman, who allegedly

did away with himself

, was also found.

Moreover, a man and woman, who got married about 8 months ago, were slaughtered in Saeedabad on Saturday.

According to initial reports, unidentified culprits entered their house in Saeedabad Sector 12, and slaughtered Sara, 20, and Ali Sher, 24.

Locals reported the incident to the police, which rushed to the spot and recovered a sharp weapon used to kill the couple. Further investigation on the matter is underway.

Nobody is safe from the criminals, especially marginalised communities. Sectarian, ethnic and even religious rifts are constantly increasing in not just Bloody Karachi


...formerly the capital of Pakistain, now merely its most important port and financial center. It is among the largest cities in the world, with a population of 18 million, most of whom hate each other and many of whom are armed and dangerous...


, but the whole of the country.

Even students are unsafe, as on Friday, '

person or persons unknown

' riding

cycle of violence

s shot two pupils of the University of Karachi near Maskan Chowrangi.

The victims were taken to Abbasi Shaheed Hospital where both of them succumbed to injuries. According to unconfirmed reports, both the victims belonged to Shia sect and were associated with the Peoples Students Organisation.

The only the victims, Hamza and Shadab had committed was being born in the 'wrong sect in the wrong country'.

One must at this point wonder at the credibility of the targeted operation that has been going on since early September.

LEAs continue operation: Law enforcers claimed to have tossed in the calaboose
Maw! They're comin' to get me, Maw!
three

hit man

s affiliated with a major political party of the city, among 31, on Saturday. Deputy Inspector General (DIG) Sultan Khawaja, while addressing a

presser

at his office, disclosed the arrests. While speaking to the media, Sultan Khawaja said the political activists were arrested in connection with the murders of workers and leaders of parties including the PPP and ANP. Disclosing the details, he said, "Police and Rangers in a joint operation arrested the accused involved in extortion. Envelops with addresses of doctors on them were seized during the raid, which were sent via courier companies to doctors for extortion."

In other operations and raids, police and Rangers arrested several suspects allegedly involved in crimes from different areas of the city. While the police claimed to have arrested eight criminals, who were involved in

murder

, extortion and other crimes; Rangers also nabbed as many as 20 more suspects. Police and Rangers also recovered weapons and ammunition from the possession of the suspects. However,


there's more than one way to skin a cat...


the question remains how many of these notorious gangsters,

hit man

s and

faceless myrmidons

would be convicted of their crimes in the esteemed courts.
Posted by: Fred || 12/01/2013 00:00 || Comments || Link || E-Mail|| [6460 views] Top|| File under:
Anti-drone protest outside UN office in New York
[Pak Daily Times] Braving cold weather, dozens of Paks and their fellow Americans staged a demonstration in front of the UN building, demanding an end to US drone attacks on Pakistain's territory that result in civilian casualties. Shouting "Drones Fly, Children Die", they carried placards which said that drone attacks violate the

illusory sovereignty

and territorial integrity of Pakistain. They called on US President Barack Obama
Why can't I just eat my waffle?...
to stop the campaign. Speakers at the gathering condemned the killing of civilians, especially children, in drone attacks. Some of those who addressed the protesters especially asked UN Secretary General
the ephemeral Ban Ki-moon


... of whom it can be said to his credit that he is not Kofi Annan...


to take steps to ban the weapon. Among those who spoke were Comrade Shahid of Pakistain-US Freedom Forum, Zaman Afridi and Muzzamil Anwar of Pakistain Tehrik-e-Insaf
...a political party in Pakistan. PTI was founded by former Pakistani cricket captain and philanthropist Imran Khan. The party's slogan is Justice, Humanity and Self Esteem, each of which is open to widely divergent interpretations....
(PTI) as well as a representative of Code Pink
... a U.S. anti-war group. The group describes itself as a women-initiated grassroots peace and social justice movement working to end the wars in Iraq and Afghanistan, stop new wars, and redirect our resources into healthcare, education, green jobs and other life-affirming activities. It was founded in 2002 by Jodie Evans, Medea Benjamin and of the other usual antiwar suspects. Its website lists hysterical allegations of US war crimes, and states that thousands of civilians were killed in Fallujah in 2004. Maybe it was millions. Benjamin was a 2000 candidate for the U.S. Senate on the Green Party ticket. She lost...
, an American organization dedicated to seeking peace and justice. Jamaat-e-Islami
...The Islamic Society, founded in 1941 in Lahore by Maulana Sayyid Abul Ala Maududi, aka The Great Apostosizer. The Jamaat opposed the independence of Bangladesh but has operated an independent branch there since 1975. It maintains close ties with international Mohammedan groups such as the Moslem Brotherhood. the Taliban, and al-Qaeda. The Jamaat's objectives are the establishment of a pure Islamic state, governed by Sharia law. It is distinguished by its xenophobia, and its opposition to Westernization, capitalism, socialism, secularism, and liberalist social mores...
activists also joined the rally. The protest was organised by PTI, Pakistain-USA Freedom Forum and International Action Centre.
Posted by: Fred || 12/01/2013 00:00 || Comments || Link || E-Mail|| [6457 views] Top|| File under: Govt of Pakistan
Maoist attack on train in India kills three policemen
A reminder that not all terrorists are crazed Islamicists...

Maoist rebels opened fire on a passenger train in the eastern Indian state of Bihar on Saturday, killing three railway security men, police said.

The guerrillas fired at the policemen as the train passed through a tunnel on its way to state capital Patna from the town of Sahebganj in Munger district, senior police officer S.K. Bhardwaj said.

"They fired at the railway policemen in the train. Three of our men have died and another has been seriously injured," Bhardwaj said.

The guerrillas ran away fled with at least five rifles that belonged to the policemen after forcing the train to stop, he added.

On Wednesday, Maoist insurgents ambushed a security patrol and killed four troopers in the central Indian state of Chhattisgarh.

The Maoists have grown from a rag-tag band of ideologues into a potent insurgent force, creating a so-called "Red Corridor" that stretches throughout central and eastern India. They demand land and jobs for the poor, and want to establish a communist society by toppling what they call India's "semi-colonial, semi-feudal" form of rule.


In other words, they want power and the right to lord it over all those they rule...
Posted by: Steve White || 12/01/2013 00:00 || Comments || Link || E-Mail|| [6459 views] Top|| File under: Commies
Iraq
Seven dead in renewed Iraq bloodshed
[Al Ahram] Attacks near Storied Baghdad


...located along the Tigris River, founded in the 8th century, home of the Abbasid Caliphate...


and north of Iraq's capital left seven people dead on Saturday, amid a protracted surge in bloodshed fuelling fears the country is slipping back into all-out sectarian war.

Iraq's worst violence since 2008 has left more than 650 people dead already this month and forced authorities to appeal for international help in combatting militancy just months before a general election.

No group has

grabbed credit

for most of the unrest, but officials have focused on resurgent Al-Qaeda front groups emboldened by the civil war in neighbouring Syria that has given

forces of Evil

room to plan and carry out attacks.

Violence on Saturday struck near Storied Baghdad, as well as in and around the main northern city of djinn-infested Mosul
... the home of a particularly ferocious and hairy djinn...
and the ethnically-mixed town of Tuz Khurmatu, all areas that have been hit hard in recent months.

A

boom-mobile

and two

roadside kaboom

s in towns on the outskirts of the capital killed four people, security and medical officials said.

And attacks in Nineveh province, of which Mosul is the capital, and near Tuz Khurmatu left three more dead.

More than 6,000 people have died in violence so far this year, according to an AFP tally based on security and medical officials.

Security forces have trumpeted operations against

forces of Evil

primarily in Sunni-majority northern and western Iraq, which they say are having an impact.

But diplomats and analysts say the government has not resolved the underlying problems fuelling the bloodshed, namely anger in the Sunni Arab minority over alleged mistreatment at the hands of the Shiite-led authorities.

Posted by: Fred || 12/01/2013 00:00 || Comments || Link || E-Mail|| [6472 views] Top|| File under: Islamic State of Iraq
41 killed, 22 wounded in latest attacks in Iraq
At least 41 people were killed and 22 others wounded in the latest wave of violent attacks across Iraq, police said on Friday.

In the capital city of Baghdad, a total of 18 people were killed and 22 others were injured in bombing and shooting attacks, a police source told Xinhua on condition of anonymity.

In the deadliest attack, five people were killed and nine others wounded when a roadside bomb exploded near a popular football playground in the Radwaniya area of southwestern Baghdad, the source said.

One civilian was killed and seven others were wounded when a roadside bomb went off in the Nahrawan area of eastern Baghdad, while another civilian was killed and six others were injured when a roadside bomb exploded in Abu Ghraib west of Baghdad.

An employee of the Environment Ministry was killed when a sticky bomb attached to his car exploded in the Iskan area of western Baghdad, the source said, adding that another government employee was killed when a sticky bomb struck his car in the Al Geder area of southeastern Baghdad.

Unidentified gunmen stormed a house in Zayouna of eastern Baghdad and killed a man and five women before they fled, the source said, adding that the bodies of three women were found in the Husseeiniya area of eastern Baghdad.

In a village near Mishahda, 40 km north of Baghdad, unknown gunmen wearing military uniforms and driving vehicles similar to those used by the government forces kidnapped 15 people Thursday night and their bodies were found Friday morning, a source from the Interior Ministry told Xinhua.

The bodies of seven beheaded workers were founded Friday in Tikrit, 160 km north of Baghdad, hours after being kidnapped by unknown gunmen, a local police source said.

Sa'ad Ali Sheet, the mayor of the town of Hamam Aleel, some 375 km north of Baghdad, was killed when a sticky bomb attached to his car went off, the police source said.
Posted by: Steve White || 12/01/2013 00:00 || Comments || Link || E-Mail|| [6546 views] Top|| File under:
Southeast Asia
Three MILF men nabbed in Sultan Kudarat
The Philippine military on November 26 nabbed three Moro Islamic Liberation Front (MILF) fighters, one of whom was found to be carrying an assault rifle when they tried to pass through a checkpoint in Lambayong, Sultan Kudarat.

It was the first violation of a local peace agreement signed on November 6 by the MILF, the local government, and the 33rd Infantry Batallion (33IB). Under the agreement, only the military and the police are allowed to carry firearms.

Captain Deoreynojay Maniwang, civil military operations officer of the 33rd infantry battalion, said the MILF cooperated with their arrest. He said they agreed that it should serve as a reminder to other members to follow the terms of the agreement. The three arrested fighters supposedly did not expect such a strict implementation of the new agreement.

Maniwang said they hope that the local peace agreement can halt violence in the 33IB's area of operations. Clashes are common between the military and "lawless armed groups," especially with Umbra Kato and his men who have turned the area into a haven. Maniwang added that the local peace agreement calls on local residents not to coddle Kato's men.
Posted by: ryuge || 12/01/2013 00:00 || Comments || Link || E-Mail|| [6461 views] Top|| File under: Moro Islamic Liberation Front
Syria-Lebanon-Iran
Army Checkpoint Arrests Salafist in Arsal
[An Nahar] The Lebanese army incarcerated
Drop the gat, Rocky, or you're a dead 'un!
on Saturday a Lebanese man, who hails from the north, at a checkpoint in northeastern border town of Arsal.

According to the state-run National News Agency, the man belongs to a Salafist group and was tossed in the slammer
You have the right to remain silent...
at dawn on Saturday at a checkpoint in Wadi Hmeid in Arsal.

Border areas in the north and east have been struck by frequent cross-border shelling and

festivities

linked to the Syrian crisis, while the Syrian regime has told

Leb

to better control its

mostly non-existent border

to prevent the smuggling of fighters and arms.

Posted by: Fred || 12/01/2013 00:00 || Comments || Link || E-Mail|| [6462 views] Top|| File under: Salafists
20 Dead in Air Raids on Syria's Aleppo Province
[An Nahar] At least 20 people, including seven women and a child, were killed in an aerial bombardment on Saturday of Al-Bab in Syria's Aleppo province, an NGO said.

Regime helicopters dropped explosive-laden barrels on the town in the northern province causing widespread damage, the Syrian Observatory for Human Rights said.

Footage posted by activists on YouTube showed chaos in the aftermath of the attack.

Clouds of dusts and smoke hung in the air, and rubble from surrounding buildings was strewn on the streets and across vehicles.

Two men tried to open the door of a red pick-up truck that had been completely mangled by the blast, its ceiling caved in and an apparently dead man lying across the front seats.

Another man lay on the ground, still astride his tipped-over

cycle of violence

, with his head in a pool of blood.

A third man, seated in the front of a truck, was slumped against the window, with an apparently fatal head wound visible.

The Syrian regime has regularly been accused by the opposition, foreign governments and rights groups of using so-called "barrel bombs" against civilians.

The U.S. State Department has described the weapons as "incendiary bombs which contain flammable material that can be like napalm."

Al-Bab, in northeastern Aleppo, has regularly been targeted by air strikes, including one on a field hospital in September that killed 11 people, according to the Observatory.

Posted by: Fred || 12/01/2013 00:00 || Comments || Link || E-Mail|| [6466 views] Top|| File under: Govt of Syria
Syrian rebels re-enter historic town Maalula
[Al Ahram] Syrian opposition fighters have re-entered the historic Christian town of Maalula north of Damascus, as they battle regime troops in the surrounding Qalamoun region, a monitoring group said on Saturday.

"Fierce

festivities

are under way between rebel fighters, including the Al-Nusra Front, and regime troops in Maalula, which the rebels have entered and are trying to gain control of," said Rami Abdel Rahman, director of the Syrian Observatory for Human Rights.

Government forces repelled a rebel advance into Maalula in September, after heavy fighting that prompted most of the town's residents to leave.

The picturesque town is considered a symbol of the ancient Christian presence in Syria, and its 5,000 residents are among the few in the world who speak Aramaic, the language of Jesus Christ.

The renewed

festivities

in the town come as the regime battles to gain control of a string of strategic towns and villages along the Damascus-Homs highway, north of the capital.

It has recaptured the town of Qara and Deir Attiyeh, and government troops are now battling rebels for control of Nabak.

On Saturday, the Observatory said fighting was continuing in Nabak, and that regime forces had launched several air strikes on the town, as well as on nearby Yabroud and its environs.

A Syrian security source told AFP this week that government forces plan to secure Nabak and then move farther south to Yabroud.

They are seeking to encircle the rebels in the Qalamoun region north of Damascus and sever opposition supply lines across the nearby border with

Leb

.

Posted by: Fred || 12/01/2013 00:00 || Comments || Link || E-Mail|| [6458 views] Top|| File under: Govt of Syria
Four dead in sectarian clashes in Tripoli
Four people, including a 15-year-old schoolboy, were killed and 22 others wounded on Saturday in sectarian clashes in the northern Lebanese city of Tripoli, a security source said.

The Lebanese army, which deployed in the city and evacuated children from the school where the teenager was killed, said seven soldiers were among those hurt in the ongoing clashes.

Violence regularly erupts between Alawi residents of the Jabal Mohsen neighbourhood, who support their co-religionist Syrian President Bashar Al Assad, and Sunnis from the Bab Al Tebbaneh district, who back Sunni-led Syrian rebels.

Two of the fatalities were named as 15-year-old Omar Al Haswani, who was killed inside the Luqman school, and a man in his thirties called Jihad Merab. They were both Sunnis from Bab Al Tebbaneh. The security source said two other residents of the Sunni neighbourhood had also been killed, but there were no immediate details on their names or ages.

The source said at least 22 people were wounded in the fighting, including seven soldiers.

The army said in a statement that troops were on the ground responding to sources of fire, adding that a civilian from Jabal Mohsen had been injured earlier in the day by gunfire in a different Sunni neighbourhood.

Tensions have been running high in Tripoli since Thursday, when residents of Jabal Mohsen began flying Syrian flags to demonstrate their support for the Assad regime. In response, residents of neighbouring Bab El Tebbaneh raised the flag favoured by rebels seeking the ouster of Assad.


"Yer mustache!"
"Yer mudder's mustache!"

The same day, gunmen shot and wounded four Alawi workers in the city, prompting condemnation and demonstrations by Alawi residents.

Tripoli's population is 80 per cent Sunni and 11 per cent Alawi — an offshoot of Shia Islam — and violence between the two communities dates back to Lebanon's 1975-1990 civil war. But the tensions have been aggravated by the conflict in Syria, and the city was struck by a deadly double car bombing in August that killed 45 people.
Posted by: Steve White || 12/01/2013 00:00 || Comments || Link || E-Mail|| [6461 views] Top|| File under:
Who's in the News
41
[untagged]
8
Arab Spring
6
Govt of Pakistan
4
Govt of Syria
2
TTP
1
Boko Haram
1
Commies
1
Govt of Iran
1
al-Qaeda
1
Govt of Sudan
1
al-Qaeda in North Africa
1
Islamic State of Iraq
1
Jamaat-e-Islami
1
Moro Islamic Liberation Front
1
Salafists
1
Taliban
1
al-Shabaab
Bookmark
E-Mail Me
The Classics
The O Club
Rantburg Store
The Bloids
The Never-ending Story
Thugburg
Gulf War I
The Way We Were
Bio
Merry-Go-Blog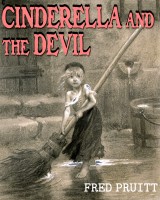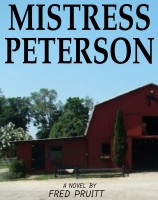 On Sale now!


A multi-volume chronology and reference guide set detailing three years of the Mexican Drug War between 2010 and 2012.

Rantburg.com and borderlandbeat.com correspondent and author Chris Covert presents his first non-fiction work detailing the drug and gang related violence in Mexico.

Chris gives us Mexican press dispatches of drug and gang war violence over three years, presented in a multi volume set intended to chronicle the death, violence and mayhem which has dominated Mexico for six years.
Click here for more information


Meet the Mods
In no particular order...


Steve White
Seafarious
Pappy
lotp
Scooter McGruder
john frum
tu3031
badanov
sherry
ryuge
GolfBravoUSMC
Bright Pebbles
trailing wife
Gloria
Fred
Besoeker
Glenmore
Frank G
3dc
Skidmark
Alaska Paul



Better than the average link...



Rantburg was assembled from recycled algorithms in the United States of America. No trees were destroyed in the production of this weblog. We did hurt some, though. Sorry.
54.80.173.217

Help keep the Burg running! Paypal: