Afghanistan
'Turban bomber' wounds Afghan MP
[Pak Daily Times] A

jacket wallah

maimed

an Afghan

politician

on Friday by detonating explosives hidden in his turban, officials said, in an attack that echoed the 2011 murder of former president Burhanuddin Rabbani



... the gentlemanly murdered legitimate president of Afghanistan...


. Hamidullah Tokhi, a

politician

from Zabul province who previously served as the province's governor, was injured when the man entered his house in the capital Kabul and detonated the bomb. "A man with explosives hidden in his turban

let 'er rip

while greeting MP Hamidullah Tokhi in the Kart-e-Parwan district of Kabul," deputy interior ministry

front man

Najib Danish told AFP. "The MP is slightly

maimed

and he was taken to hospital. We have started our investigation."
Posted by: Fred || 11/30/2013 00:00 || Comments || Link || E-Mail|| [6466 views] Top|| File under: Taliban
Africa Horn
Somali negotiator acquitted in Clipper piracy charges
51-year-old Somali Ali Mohamed Ali has been acquitted in the United States for charges of piracy, even though he handled the ransom negotiations in relation to the hijacking of CEC Future in 2008.

Even though 51-year-old Somali-born Ali Mohamed Ali was on board Cipper's hijacked ship CEC Future in 2008, in his capacity as negotiator for the pirates, it did not constitute an act of piracy on his behalf.

That was the verdict of the American jury, which according to The Guardian has just acquitted the Somali, who at one time served as the country's Minister of Education. The hijacking of CEC Future took place in November 2008, and just a few days after the attack Ali Mohamed Ali boarded the ship to handle the ransom negotiations with Clipper's CEO at the time, Per Gullestrup. The events that transpired with the hijacking and the subsequent negotiations later formed the basis of Danish movie "The Hijacking."

Ali Mohamed Ali, who was facing a potential life sentence for the piracy charges, is still a long way from being free. Two new charges await him, which the court will now asses. These concern hostage taking and conspiracy with the intent of hostage taking.

However, Per Gullestrup remains hopeful following the acquittal in the first charge:

"I'm not surprised that he was acquitted of piracy. Let's see what happens with the other two charges, I find them much more interesting than the first one," Gullestrup tells ShippingWatch.

According to the newspaper, Ali Mohamed Ali was relieved when the verdict was read in Washington, DC, in the United States, which at the time arrested the ransom negotiator. This is also the reason the case is conducted in the United States.

Per Gullestrup testified in the case along with two other Clipper employees.

The ransom came to USD 1.7 million, after an original demand of USD 7 million.
Posted by: Steve White || 11/30/2013 00:00 || Comments || Link || E-Mail|| [6463 views] Top|| File under:
Africa North
4 students detained for instigating Cairo University clashes
[Al Ahram] Four students, at least two of whom are not students at Cairo University, have been charged with manslaughter and instigating an unauthorized protest for their role in the clashes at Cairo University last week
Posted by: Fred || 11/30/2013 00:00 || Comments || Link || E-Mail|| [6466 views] Top|| File under: Arab Spring
183 'Brotherhood members' arrested Friday for unauthorized protesting
[Al Ahram] Egypt's Ministry of Interior said 183 members of the

Moslem Brüderbund

were tossed in the calaboose
Drop the rod and step away witcher hands up!
Friday for conducting unauthorized protests and blocking roads.

In a

blurb

, the ministry strongly condemned mobilization that does not abide by the newly-enacted protest law, which stipulates that all protests must be preapproved by the

cop shoppe

that has jurisdiction over the area where the demonstration will be held.

The statement also stressed that police forces will enforce the protest law, despite the considerable controversy the law has stirred since its enactment on Sunday.

The ministry confirmed that police forces have used water cannons and teargas to disperse protests after issuing a warning, a protocol outlined in the new protest law.

In Cairo, 106 protesters were arrested during protests on Friday. Demonstrations also took place across Egypt, in Giza, Matrouh, Alexandria, Monufia, Demitta and Behira, Minya, Sohag and Bani Seuf.

The law has been labeled "anti-protests" by human rights
...which are usually entirely different from personal liberty...
groups and activists, who say that it fails to protect freedom of assembly and promotes heavy-handed state intervention. This view is disputed by the interim authorities.

"It is not a law that limits the right to demonstrate. It protects the rights of protesters," Prime Minister Hazem Beblawi told AFP on Sunday.

Posted by: Fred || 11/30/2013 00:00 || Comments || Link || E-Mail|| [6466 views] Top|| File under: Arab Spring
Bomb fails to deter major Benghazi pro-Saiqa demonstration
[Libya Herald] A small "gelatina" bomb was thrown into a major pro-Saiqa, anti-Ansar Al-Sharia demonstration in Benghazi today, injuring a number of protestors. The demonstration was the biggest the city has seen this year, with numbers estimated at over than a thousand.

The

kaboom

appears to have had the effect of bringing even more people on to the streets, with angry residents joining the protest as news of it spread. Saiqa forces also turned out to protect the demonstrators.

Waving banners in support of Saiqa and against Ansar Al-Sharia, the protest started outside the Tibesti Hotel following afternoon Asr prayers, at around 4.45 pm. There was then a march in the area which drew in more demonstrators and which finally ended up back at the Tibesti.

"There were lots of fresh faces among the crowd" one demonstrator said. "There were young people and old ones too, women as well as men."

Chanted slogans against both Ansar, calling it evil and demanding it be ejected from Benghazi, and the deteriorating security situation in the city, the demonstrators called for the police and the army alone to be in charge of security in the city. All other militias should be expelled, they said. They further said they were good

Musselmen

s and understood their faith -- a pointed rebuff to

bully boyz

who have tried to portray the bulk of Libyans as being ignorant of Islam or actively un-Islamic.

There was also pointed criticism of the city's Congress members who were accused of not standing with the people of Benghazi in the current crisis.

Three days ago, a number of Benghazi civil society organizations forced their way into a meeting in the city between military officials and a delegation of Congress members and demanded that three Benghazi congressmen, Mohammed Busidra, Sulaiman Zubi and Saleh Joudah, be thrown out of the room.

Today's demonstration tailed off at about 9 pm.

There are conflicting reports as to whether the man who threw the device had been locked away
I ain't sayin' nuttin' widdout me mout'piece!
The demonstrators were not intimidated either by the news that two Saiqa members had been shot earlier in the afternoon after leaving Friday prayers. A source close to the security services told the Libya Herald that they were in a critical condition in hospital.

The two have been named as Ahmed Hamad Al-Fakhri and Abdurrahim Al-Awami.

The source also said that a Benghazi policeman had been killed in a separate incident today. Details are not yet available.
Posted by: Fred || 11/30/2013 00:00 || Comments || Link || E-Mail|| [6462 views] Top|| File under: Arab Spring
Tuaregs Declare Return to War against Mali Army
[An Nahar] The ethnic Tuareg rebellion announced Friday it would return to war against Mali's army after it said one person was killed and five others injured in

festivities

with soldiers at an airport.

"What happened (on Thursday) is a declaration of war. We will deliver this war," said Mahamadou Djeri Maiga, vice-president of the MNLA, or the National Movement for the Liberation of Azawad.

"Wherever we find the Malian army we will launch the assault against them. It will be automatic. The warnings are over," Maiga said.

On Thursday a few hundred Tuareg demonstrators occupied an airport runway to prevent Mali's Prime Minister Oumar Tatam Ly from visiting the rebel-controlled northeastern town of Kidal.

Protesters said Malian soldiers shot at "

women and kiddies

who were demonstrating peacefully."

The Tuareg rebels said one person was killed, while three women and two children

were maimed

. One of the women is in a serious condition.

The Malian government however said its troops, "taken to task by uncontrollable elements," fired warning shots after they had been shot at and hit with stones.

After 18 months of a political and military crisis the rebels and Malian government signed a peace deal in June.

The June accord, signed in Burkina Faso


...The country in west Africa that they put where Upper Volta used to be. Its capital is Oogadooga, or something like that. Its president is currently Blaise Compaoré, who took office in 1987 and will leave office feet first, one way or the other...


's capital Ouagadougou, opened the way for voting in Kidal along with the rest of the turbulent west African country in two rounds of a presidential election in July and August.

Up until the agreement, the MNLA -- whose ultimate goal is the independence of Azawad, the Tuaregs' name for their homeland in northern Mali -- had refused to allow any government soldiers or civil servants into the desert town.

In January 2012, the MNLA launched an insurgency to take control of the north. A subsequent coup in the Malian capital Bamako led to chaos, and armed Islamist

snuffies

linked to al-Qaeda overpowered the Tuaregs and seized control of north Mali.

Posted by: Fred || 11/30/2013 00:00 || Comments || Link || E-Mail|| [6542 views] Top|| File under: MNLA
Libyan Soldier, Policemen Shot Dead in Benghazi
[An Nahar] A soldier and a

coppers

were

rubbed out

on Friday in another day of violence targeting security forces in Libya's second city Benghazi, a hospital official said.

The killings come a day after three soldiers were killed in

festivities

there with jihadist group Ansar al-Sharia


...a Salafist militia which claims it is not part of al-Qaeda, even though it works about the same and for the same ends. There are groups of the same name in Libya, Tunisia and Yemen, with the Libyan and Tunisian versions currently most active...


, and three more

maimed

in a subsequent attack.

Separately, another soldier had been killed in a drive-by shooting in broad daylight as he left a cafe with a comrade who escaped unscathed.

The details of Friday's killings were sketchy, with a security source saying only that the two men were on duty when they died.

Thursday was the last day of a three-day strike to protest the presence of militias in the city, which was the cradle of the 2011 uprising the ousted long-time dictator Muammar Qadaffy


...a reminder that a single man with an idea can change an entire nation, usually for the worse...


But on Friday, hundreds of people turned out again to denounce the violence, express their support for government forces and denounce extremism.

The demonstration was marred when some went kaboom! a homemade bomb near the gathering, lightly wounding one person, an Agence

La Belle France

Presse journalist reported.

The strike was sparked by a Monday shootout between jihadists and the army that killed seven people and

maimed

50.

Since Qadaffy was ousted and killed, transitional authorities in the North African nation have been plagued by security problems.

They have tried in vain to integrate most former rebels into the regular armed forces, with many militias carving their own fiefdoms, each with its own ideology and regional allegiances.

Posted by: Fred || 11/30/2013 00:00 || Comments || Link || E-Mail|| [6465 views] Top|| File under: Arab Spring
'Gang' Attacks Opposition Office in Tunis
[An Nahar] "A gang" of around 60 people attacked the headquarters of a coalition of political parties opposed to Tunisia's ruling Islamists in Tunis overnight on Thursday-Friday, the opposition group announced.

"A paid gang tried to attack the headquarters of the Popular Front. There was no damage and our colleagues are fine... The cowards fled" when confronted by members of the leftist coalition, the group said on its official Facebook page.

It said 10 of its members managed to repulse "around 60" assailants, although Tunisian media said police intervened to stop the attack, with some people injured.

The police could not immediately be reached for comment and the identity of the assailants was not known.

The Popular Front has a poor relationship with the ruling Islamist party Ennahda, and activists from the two groups often accuse each other of orchestrating political violence.

Tensions have risen since the

liquidation

of a secular opposition MP at the end of July triggered a major political crisis that Tunisia's divided factions have failed to resolve.

Strikes and demonstrations erupted into violence on Wednesday, with some 50 policeman injured in

festivities

with protesters in the town of Siliana, and Ennahda's office was torched in Gafsa, another marginalized region plagued by social discontent.

The economic malaise and political deadlock gripping Tunisia has fueled discontent nearly three years after the uprising that toppled former autocrat Zine El Abidine Ben Ali, along with a rise in attacks by Islamist

myrmidon

s, whom many accuse Ennahda of failing to rein in.

The Islamist-led government and the opposition agreed last month to negotiate an interim administration of independents as a way out of the current political impasse. But the talks were suspended shortly afterwards with the two sides unable to agree on a new prime minister.
Posted by: Fred || 11/30/2013 00:00 || Comments || Link || E-Mail|| [6463 views] Top|| File under: Arab Spring
Clashes as Egypt Police Disperse Islamist Demos
[An Nahar] Clashes erupted in Cairo and other Egyptian cities Friday as police dispersed protests staged by Islamists defying a new law banning unauthorized demonstrations, security officials said.

Police used tear gas against supporters of ousted Islamist president Mohammed Morsi
...the former president of Egypt. A proponent of the One Man, One Vote, One Time principle, Morsi won election after the deposal of Hosni Mubarak and jumped to the conclusion it was his turn to be dictator...
in the capital's Mohandessin district and on a key road leading to the pyramids.

Protesters retaliated by throwing stones and burning tires, the officials said.

Police also dispersed protests in the cities of Suez, Mahalla and Qena, they added.

The

Moslem Brüderbund

to which Morsi belonged had called for protests after the weekly Friday prayers, and the demonstrations began as mosques emptied.
Posted by: Fred || 11/30/2013 00:00 || Comments || Link || E-Mail|| [6463 views] Top|| File under: Arab Spring
Mines and bombs found in Suez desert
[Egypt Independent] Police forces found 150 mines, two cannons and two mortar bombs lying in desert at the Suez-Cairo road, 30 kilometers before the city of Suez, said the head of Suez Security directorate Khalil Harb said on Sunday.

"The confiscated items were examined by bomb disposal experts from the Civil Defense Directorate of Security Suez to search for explosives in them," he said in a press statement.

The Third Field Army, in addition to army bomb disposal experts, were contacted to help remove the mines and weapons, while the military prosecution takes over the investigation.
Posted by: Fred || 11/30/2013 00:00 || Comments || Link || E-Mail|| [6463 views] Top|| File under: al-Qaeda in Sinai Peninsula
Arms depot blast kills 20 in southern Libya
Libyan security forces found 20 bodies at an air base a day after an arms depot there exploded, the official LANA news agency quoted an army official as saying Friday, dpa reported.

The blast Thursday took place after a group of people entered the base near the city of Sabha to steal weapons, the source said.


"Haji, this bomb is too heavy for me to carry!"
"Okay, Mahmoud, just drop it and help me with these missiles."

The depot had been previously hit by thieves several times, the local Libya Herald news website reported. The latest report of robbery was earlier this month when dozens of gunmen stormed the air base and looted all the ammunition inside the storage, the report said.
Posted by: Steve White || 11/30/2013 00:00 || Comments || Link || E-Mail|| [6463 views] Top|| File under:
Bangladesh
BNP office ransacked, 3 TV journos assaulted during dawn raid
[Bangla Daily Star] Detectives incarcerated
Drop the rosco, Muggsy, or you're one with the ages!
BNP Joint Secretary General Ruhul Kabir Rizvi at the party Nayapaltan office during a raid early today.

The law enforcers also ransacked the party office, assaulted journalists of three private television channel--Samay TV, Ekattor tv and Gazi TV--and vandalised their two cameras.

BNP Joint Secretary General Salahuddin Ahmed will act as the party spokesperson in absence of Rizvi, party sources said.

The Detective Branch (DB) of police also arrested two more party men including Belal Ahmed, an executive committee member of the BNP, during the raid that was conducted around 4:10am.

Around 10 to 12 plain clothes police entered the party office breaking open the main gate. They also broke the glass door of a room where Rizvi was sleeping and made the arrest.

The law enforcers also vandalised the furniture of the BNP office and ransacked the telephone sets, party documents and books.

They also assaulted the three journalists and damaged two cameras--one of Samay TV and another of Gazi TV--while the newsmen were covering the event.


Posted by: Fred || 11/30/2013 00:00 || Comments || Link || E-Mail|| [6465 views] Top|| File under:
Caucasus/Russia/Central Asia
Six sentenced in Red Square New Year's Eve bomb plot
Six men have been convicted of planning a terrorist attack on Moscow's Red Square on New Year's Eve and sentenced in the Russian republic of Dagestan.

According to court records, the six were members of a group who had plotted to bomb Red Square on New Year's Eve 2010 and an attack on the North Caucasus railway, as well as being involved in assaults on law enforcement officers. The court sentenced the men to terms ranging from 13 years to 17 years in a maximum security prison.

Three other people were earlier given jail terms over the plot, in which investigators said a female would-be suicide bomber had checked into a hotel on December 28, 2010 together with another conspirator. A bomb was accidentally detonated in the hotel, killing the would-be bomber. The other terrorist quickly fled Moscow, but was later detained, and became one of the three sentenced earlier..
Posted by: ryuge || 11/30/2013 00:00 || Comments || Link || E-Mail|| [6465 views] Top|| File under:
India-Pakistan
LEAs arrest 22 hardened criminals
[Pak Daily Times] KARACHI: Pakistain Rangers Sindh on Friday tossed in the clink
Keep yer hands where we can see 'em, if yez please!
at least 18 hardened criminals, including Lyari


...one of the eighteen constituent towns of the city of Karachi. It is the smallest town by area in the city but also the most densely populated. Lyari has few schools, substandard hospitals, a poor water system, limited infrastructure, and broken roads. It is a stronghold of ruling Pakistan Peoples Party. Ubiquitous gang activity and a thriving narcotics industry make Lyari one of the most disturbed places in Karachi, which is really saying a lot....


gang war elements in targeted raids and snap checking in different areas of Bloody Karachi


...formerly the capital of Pakistain, now merely its most important port and financial center. It is among the largest cities in the world, with a population of 18 million, most of whom hate each other and many of whom are armed and dangerous...


. According to a statement issued, the paramilitary force also recovered weapons, including sub machineguns. Moreover, police arrested three

hit man

s during a raid and recovered arms and hand grenades from their possession. Senior Superintendent Police (SSP) East, Peer Muhammad Shah said that the police on a tip-off launched crack down at a park near Landhi

cop shoppe

. During action three

hit man

s involved in attacks on police and Rangers were nabbed. The police recovered arms including a Kalashnikov, one 8MM rifle, a pistol and three hand grenades from the possession of the tossed in the clink
Keep yer hands where we can see 'em, if yez please!
culprits. SSP Peer Muhammad Shah claimed that the arrested culprits in the preliminary interrogation have admitted

murder

of more than 30 persons and attacks on security personnel in the city.
Posted by: Fred || 11/30/2013 00:00 || Comments || Link || E-Mail|| [6464 views] Top|| File under: Govt of Pakistan
Drone kills 2 in North Waziristan
[Pak Daily Times] A US drone strike targeting a

bad boy

compound killed at least two suspected

forces of Evil

in the tribal region near the Afghan border on Friday, officials said.

The strike took place in the Anghar area, 10 kilometres south of Miranshah
... headquarters of al-Qaeda in Pakistain and likely location of Ayman al-Zawahiri. The Haqqani network has established a ministate in centered on the town with courts, tax offices and lots of madrassas...
, the main town of North
Wazoo tribal region. "A US drone fired two missiles on a

bad boy

compound, killing two suspected

snuffies

and wounding two others," a

security bigshot

told AFP. Another security official also confirmed the attack and casualties that took place after midnight.

The identities of those killed in the strike were not immediately known but they appeared to be of Central Asian origin, the official said. A third security official in Miranshah said two Taliban fighters were

maimed

in the fresh attack and were identified as "Punjabi Taliban". "One of them, Aslam alias Yaseen, is linked with attacks on Pakistain Army headquarters in Rawalpindi and another attack on (the) naval base in Bloody Karachi


...formerly the capital of Pakistain, now merely its most important port and financial center. It is among the largest cities in the world, with a population of 18 million, most of whom hate each other and many of whom are armed and dangerous...


," the security official told AFP. In May 2011, a group of heavily armed

snuffies

besieged Pakistain Navy air base in Karachi, destroying two US-made P-3C Orion surveillance aircraft, an attack that took 17 hours to repel and left 10 military personnel dead. That assault came three weeks after US special forces killed the late Osama bin Laden


... who is no longer with us, and won't be again...


in the garrison town of Abbottabad


... A pleasant city located only 30 convenient miles from Islamabad. The city is noted for its nice weather and good schools. It is the site of Pakistain's military academy, which was within comfortable walking distance of the residence of the late Osama bin Laden....


, and was the deadliest on a base since the army headquarters was attacked in October 2009.

Last week a dronezap
on a seminary linked to the feared Haqqani

bad boy

network in Hangu District of Khyber-Pakhtunkhwa


... formerly NWFP, still Terrorism Central...


killed at least six people. The attack, which

bad boy

sources said killed the Haqqanis' spiritual leader along with five others, was extremely unusual in that it was mounted outside Pakistain's tribal areas on the Afghan border.
Posted by: Fred || 11/30/2013 00:00 || Comments || Link || E-Mail|| [6475 views] Top|| File under: al-Qaeda in Pakistan
Iraq
18 Sunnis kidnapped in Iraq later found shot dead
[BUSINESSWEEK] Men dressed as Iraqi soldiers abducted 18 Sunnis, whose bullet-ridden corpses turned up in farmland just south of Baghdad, authorities said Friday, a grim reminder of the worst days of sectarian killings that plagued the country after the U.S. invasion.

Police said officers later discovered the beheaded corpses of three men in Baghdad's eastern suburbs, their hands tied behind their backs, part of attacks that killed 25 others Friday. The apparently targeted killings come after similar killings earlier this week, raising fears that the country, already embroiled in months of rising violence, could see the return of Shiite and Sunni Muslim death squads roaming the streets.

"These recent killings show that the fears by many Iraqis that their country is heading to darker days similar to 2006-2007 are true and that the wounds of the past are not healed yet," Baghdad-based political analyst Hadi Jalo said. "If the government does not take effective measures to stop the sectarian tension and security deterioration, I think that we should expect more such killings."

Authorities found the bodies early Friday in farmland near the Sunni town of Mishahda, some 30 kilometers (20 miles) north of Baghdad. Gunmen in four cars abducted the men, who included two army officers, a local Sunni tribal sheik, the sheik's son and Mishahda's mayor, from their homes late Thursday.

Police later said it appeared the men were killed by gunshot wounds to the head. A Baghdad morgue official confirmed receiving the 18 bodies. He said that all the relatives who came forward to claim the bodies were Sunnis.

It wasn't clear who rounded up and killed the men. Shiite militiamen could be seeking revenge for the ongoing Sunni insurgent attacks against Shiite neighborhoods. Militants with al-Qaida's local branch targets Sunnis in attacks as well and once took control of a town west of Baghdad two years ago by dressing as police officers and driving around in real squad cars. It also could be a personal vendetta.

Posted by: Fred || 11/30/2013 00:00 || Comments || Link || E-Mail|| [6460 views] Top|| File under: Islamic State of Iraq
Wave of violence leaves 52 dead in Iraq
A wave of violence has left 52 people dead in Iraq, most of whom were kidnapped, shot dead and had their corpses abandoned, in scenes harking back to Iraq's sectarian war, Aljazeera reported.


Looks like they're bending upwards the hockey-stick in the violence chart...

The killings come amid a surge in violence that has left more than 600 people dead this month, including several who were snatched from their homes, only for their bodies to be found later, raising fears Iraq is slipping back into the communal bloodshed that plagued it from 2005 to 2007.

More than 6,000 people have been killed this year, forcing Baghdad to appeal for international help in battling armed groups just months before a general election, as official concern focuses on a resurgent al-Qaeda emboldened by the war in neighbouring Syria.

Violence on Friday struck Baghdad and mostly Sunni Arab parts of the north and west, with shootings and bombings targeting civilians, local officials, security forces and even a brothel.

But the most troubling of the bloodshed came early on Friday morning, when authorities discovered the bodies of 18 men , including two tribal chiefs, four policemen and an army major, dumped in farmland near the Sunni Arab town of Tarmiyah, just north of Baghdad.

There was another such incident in Salaheddin province, north of Baghdad. Seven men - all maintenance workers and labourers at a local football field - were found dead, their throats cut.

Three more corpses, all women, were also found in east Baghdad, their bodies bearing signs of torture. They were all shot in the head earlier on Friday, officials said.

The brutal killings come just days after authorities discovered the bodies of 19 people shot dead in various parts of the Iraqi capital, Baghdad, including eight found blindfolded and six whose corpses were left in a canal.

Elsewhere in Iraq on Friday, attacks in and around Baghdad, and the cities of Mosul, Baquba and Kirkuk killed 24 people, officials said. Among them were a bombing against a football pitch in west Baghdad that killed five, and a gun attack against a brothel in the capital's east that left six people dead.

The capital and Sunni Arab parts of northern and western Iraq have borne the brunt of the upswing in bloodshed.

Friday's killings capped a week in which more than 200 people have died nationwide, with the overall death toll for the year topping 6,000, according to an AFP tally based on reports from security and medical officials.
Posted by: Steve White || 11/30/2013 00:00 || Comments || Link || E-Mail|| [6462 views] Top|| File under:
Syria-Lebanon-Iran
Syria Army Pounds Rebel Holdout near Damascus
[An Nahar] The Syrian army launched an intense bombardment Friday of one of the last areas under rebel control in the Qalamoun mountains north of Damascus, a monitoring group said.

Shelling of rebel positions in the town of Nabuk began before dawn, the Syrian Observatory for Human Rights said.

The army "apparently decided to use overwhelming force," Observatory director Rami Abdel Rahman said.

"Fierce battles are under way in Nabuk, which regime forces backed by Hizbullah fighters entered on Thursday."

The Syrian army is trying to capture the Qalamoun region, on the border with

Leb

, in a bid to sever rebel supply lines.

On November 19, troops seized the town of Qara, and on Thursday they announced the capture of nearby Deir Attiya, before moving on to Nabuk.

A Syrian security source said the recapture of Nabuk would leave only the Yabrud area and a few surrounding villages outside of government control.

"If this town is captured, all we'll have left is Yabrud and some other villages to completely block off the border with

Leb

," the source said.

Abdel Rahman said Nabuk had been besieged by the army since Qara's fall on November 19.

"Neither food nor medicine has been able to enter Nabuk since then," he said.

Qara, Deir Attiya and Nabuk all lie along the main highway between Damascus and Syria's third largest city Homs, adding to their strategic value for the government.

Posted by: Fred || 11/30/2013 00:00 || Comments || Link || E-Mail|| [6468 views] Top|| File under: Govt of Syria
Mortar Fire Kills 4 by Ummayad Mosque in Damascus
[An Nahar] At least four people were killed Friday in mortar fire near the famed Ummayad mosque in Damascus, as Syrian forces pressed an operation against rebels in the strategic Qalamoun region.

Government forces bombarded one of two remaining rebel holdouts Qalamoun, northwest of the capital, as Prime Minister Wael al-Halqi flew to Iran for talks with the key regime ally.

In Geneva, meanwhile, the U.N. released a new report highlighting the plight of Syrian child refugees.
Continued on Page 49
Posted by: Fred || 11/30/2013 00:00 || Comments || Link || E-Mail|| [6467 views] Top|| File under: Govt of Syria
Army Defuses Bomb in Zahle
[An Nahar] A military explosives expert defused at dawn Friday a bomb in the eastern city of Zahle, the state-run National News Agency reported.

NNA said the bomb, which was connected to an electric wire, was found at 12:30 am in a box on the side of the road between Grand Hotel Kadri and Khoury hospital.

The army immediately threw a security dragnet pending the expert's arrival to the scene.

He later defused the bomb.
Posted by: Fred || 11/30/2013 00:00 || Comments || Link || E-Mail|| [6463 views] Top|| File under: al-Qaeda in the Levant
Ein el-Hellhole Tense after Overnight Gunbattles
[An Nahar] Tension surged overnight in the Paleostinian refugee camp of

Ein el-Hellhole

in southern

Leb

after gunbattles between Fatah movement and Jund al-Sham, the state-run National News Agency reported on Friday.

The news agency reported that members of the Paleostinian security committee swiftly acted to prevent any escalations and to return calm in the camp.

According to LBCI, the gunbattles occurred inside

Ein el-Hellhole

's al-Taware' neighborhood between supporters of Haitham al-Shaabi and Fatah movement, only causing material damage.

Al-Shaabi, a previous leader in Jond al-Sham, is said to have ties with the Qaeda-linked Abdullah Azzam Brigades .



Ein el-Hellhole

, the largest Paleostinian camp in the country, is home to about 50,000 refugees and is known to harbor

bully boyz

and

runaway

s.

By long-standing convention, the Lebanese army does not enter the country's 12 refugee camps, leaving security inside to the Paleostinians themselves.

On Thursday, al-Joumhouria newspaper reported that

Ein el-Hellhole

Paleostinian refugee camp is witnessing an unprecedented mobilization of

myrmidon

s.

According to the newspaper, the number of

faceless myrmidons

that have received training and arms has reached 120. They mainly spread in

Ein el-Hellhole

's al-Taware' neighborhood under the leadership of Haitham and Mohammed al-Shaabi.

Several

faceless myrmidons

are also located in al-Sefsaf neighborhood and receive orders from Osama al-Shehabi.

As for fighters located in al-Manshiyyeh, they follow the orders of Toufiq Tah and those in al-Tireh are led by Bilal Bader.

Around 70 members of Takfiri
...an adherent of takfir wal hijra, an offshoot of Salafism that regards everybody who doesn't agree with them as apostates who most be killed...
groups have entered

Ein el-Hellhole

in the past week, al-Joumhouria said.

Posted by: Fred || 11/30/2013 00:00 || Comments || Link || E-Mail|| [6466 views] Top|| File under: al-Qaeda in the Levant
Army Seizes, Detonates Grad Rockets in the Bekaa
[An Nahar] The army on Friday seized and detonated three Grad rockets


...Soviet-developed 122-mm rockets, usually launched from trucks. Newer versions are reported to have a range of up to 30 km....


in the Bekaa's al-Qaa region.

"At 4:00 pm on Friday, an army patrol seized three 107-millimeter Grad rockets in al-Qaa," the military institution said in a communique.

It noted that the rockets were set to be launched.

"A military expert arrived to the scene and detonated the seized rockets."

The army's statement added that the military police has launched an investigation under the supervision of the competent court to uncover who's involved in the incident.

Since the eruption of the Syrian war, Bekaa's Hermel area has repeatedly been targeted with rockets launched by Syria's revolutionaries.

Meanwhile,


...back at the bunker, his Excellency called the chief of staff and complained that the artillery was keeping him awake...


al-Qaa has been frequently bombed by Syrian warplanes.

Posted by: Fred || 11/30/2013 00:00 || Comments || Link || E-Mail|| [6463 views] Top|| File under: al-Qaeda in the Levant
One Killed, Another Wounded in Attempt to Open Blocked Road in Akkar
[An Nahar] A person was killed and another was

maimed

on Friday evening when army forces attempted to open a blocked road in al-Mahmara town in the northern city of Akkar.

"Ali Mahmoud al-Bahsa was killed in a gunfire exchange when soldiers tried to open a road blocked near the Nahr al-Bared bridge in al-Mahmara," the state-run National News Agency said.

According to the NNA, the road was blocked to protest the arrest a man from Taleb family, who hails from al-Mahmara.

Radio Voice of

Leb

identified the incarcerated
I ain't sayin' nuttin' widdout me mout'piece!
man as Khodr Azzam Taleb.

The NNA said the army responded to the sources of fire while attempting to open the blocked road, which also lead to lightly wounding Hussein Taleb.

LBCI noted that tension was felt in al-Mahmara after the incident.

Later in the evening, the General Security released Khodr Taleb, MTV said.
Posted by: Fred || 11/30/2013 00:00 || Comments || Link || E-Mail|| [6465 views] Top|| File under: al-Qaeda in the Levant
Rocket Left Over from 2006 War Explodes in Ouzai
[An Nahar] An

kaboom

was heard on Wednesday in al-Ouzai area, which is believed to be caused by the detonation of an old rocket left over from the July war.

Media reports said that the

kaboom

occurred in a junk yard in the area south of Beirut, causing no casualties.

Israel fought a devastating war against Hizbullah in 2006 that cost the lives of 1,200 people in

Leb

, mainly civilians, and 160 Israelis, mostly soldiers.

According to the state-run National News Agency, an army unit arrived swiftly at the scene and jugged
Into the paddy wagon wit' yez!
the owner of the junk yard.

Al-Jadeed reported earlier that a rocket fell near the Iranian Embassy


...You will never find a more wretched hive of scum and villainy!...


, which witnessed a double

suicide kaboom

on November 19, which killed at least 23 people.

Voice of

Leb

radio (100.5) said that a rocket propellant went kaboom! after a man from al-Sultan family, who has an authorization from the army, was collecting unwent kaboom! rockets near the Iranian embassy.

Security sources and the Iranian embassy denied to LBCI that a rocket fell near its premises.

The bombing was the latest in a series of attacks that have struck Hizbullah strongholds.

An al-Qaeda-linked

bad boy

group, the Abdullah Azzam Brigades,

grabbed credit

for the attack -- the deadliest targeting Iranian interests since the uprising against Syrian
Hereditary President-for-Life Bashir Pencilneck al-Assad


Supressor of the Damascenes...


began in March 2013.
Posted by: Fred || 11/30/2013 00:00 || Comments || Link || E-Mail|| [6463 views] Top|| File under: Hezbollah
Who's in the News
41
[untagged]
9
Arab Spring
4
Hezbollah
4
Govt of Pakistan
4
al-Qaeda in the Levant
3
Govt of Iran
3
Govt of Syria
1
al-Qaeda in Sinai Peninsula
1
Taliban
1
al-Qaeda in Pakistan
1
Islamic State of Iraq
1
MNLA
1
Boko Haram
Bookmark
E-Mail Me
The Classics
The O Club
Rantburg Store
The Bloids
The Never-ending Story
Thugburg
Gulf War I
The Way We Were
Bio
Merry-Go-Blog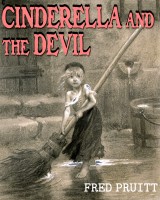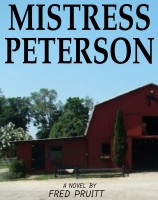 On Sale now!


A multi-volume chronology and reference guide set detailing three years of the Mexican Drug War between 2010 and 2012.

Rantburg.com and borderlandbeat.com correspondent and author Chris Covert presents his first non-fiction work detailing the drug and gang related violence in Mexico.

Chris gives us Mexican press dispatches of drug and gang war violence over three years, presented in a multi volume set intended to chronicle the death, violence and mayhem which has dominated Mexico for six years.
Click here for more information


Meet the Mods
In no particular order...


Steve White
Seafarious
Pappy
lotp
Scooter McGruder
john frum
tu3031
badanov
sherry
ryuge
GolfBravoUSMC
Bright Pebbles
trailing wife
Gloria
Fred
Besoeker
Glenmore
Frank G
3dc
Skidmark
Alaska Paul



Better than the average link...



Rantburg was assembled from recycled algorithms in the United States of America. No trees were destroyed in the production of this weblog. We did hurt some, though. Sorry.
54.211.101.93

Help keep the Burg running! Paypal: