Afghanistan
Two Drug Lords Detained By Afghan Forces
[Tolo News] Baz Mohammad Ahmadi, the Deputy Minister of Counter Narcotics, on Wednesday said that two big-time drug smugglers, also implicated in

myrmidon

activities, were locked away
Drop the rod and step away witcher hands up!
during an operation conducted by Afghan anti-drug task forces.

The arrests mark a small victory in a war on the illicit drug trade that has seen little progress in recent years. Afghanistan saw a record-breaking opium crop this year, and remains the leading exporter of the drug in the world.

"...small and big military operations have been initiated in various parts of the country during which time two major

narco

s were tossed in the calaboose
Maw! They're comin' to get me, Maw!
in Nimroz and Helmand


...an Afghan province populated mostly by Pashtuns, adjacent to Injun country in Pak Balochistan...


provinces," Ahmadi said. "They have been involved in terrorist activities as well."

What affect the capturing of these two men will have on the drug trade in Afghanistan is unknown.

Some of the major beneficiaries of the opium business in Afghanistan are anti-government groups, which rely on the illicit trade to fund their activities.

The Deputy Minister of Interior has acknowledged the involvement of Afghan police in drug smuggling, but said that if any police personnel were found guilty, they would be prosecuted.

This came after a police officer was arrested in connection to his cooperation with a drug ring.

The Afghan Minister of Interior has said over the last two months nearly 54 tones of opium has been discovered and seized in Afghanistan.

Posted by: Fred || 11/28/2013 00:00 || Comments || Link || E-Mail|| [336073 views] Top|| File under: Narcos
Gunmen Kill Tribal Elder in Helmand
[Tolo News] Local officials of southern Helmand


...an Afghan province populated mostly by Pashtuns, adjacent to Injun country in Pak Balochistan...


province confirmed today that a tribal elder named Abdul Satar was

rubbed out

by unidentified

gunnies

on Tuesday night.

The incident took place in Lashkargah city, the capital of the province, while Mr. Satar was on his way home, said Omar Zwak, a

front man

of the Provincial Governor.

The police have started investigating the incident, Zwak said. But no one has yet been taken into custody.

Responsibility for the attack, which appeared to be targeted, has yet to be claimed.

Insurgents frequently target tribal elders in the province who have links with the government. Tribal leaders often serve as intermediaries between the

bully boyz

and government officials.
Posted by: Fred || 11/28/2013 00:00 || Comments || Link || E-Mail|| [336066 views] Top|| File under: Taliban
20 Insurgents, 10 Police Killed in Nuristan Operation
[Tolo News] Local officials of Nuristan province on Wednesday confirmed that 20

bully boyz

and 10 police were killed and 34 others including four police

were maimed

during an operation in the Kamdish District.

The operation was launched on Monday by the Afghan National Army (ANA) and Afghan Local Police (ALP) and ended on Tuesday.. According to reports, two other ALP officers were taken hostage by the Taliban.

The

bully boyz

started a gun-battle with forces that lasted for over 48 hours.

"The

festivities

continued for over 48 hours in Kamdish District in which 20

bully boyz

and 10 ALP were killed. Thirty other

bully boyz

and four ALP

were maimed

," said Mohammad Haroon Yousufzai, the head of the Military Media Office in eastern Afghanistan.

The Kamdish district, which borders Pakistain, has been the site of

myrmidon

activity targeting the

Afghan cops

' check-posts.

Posted by: Fred || 11/28/2013 00:00 || Comments || Link || E-Mail|| [336063 views] Top|| File under: Taliban
Afghan gunmen kill six local staff of French aid group
[Pak Daily Times] Suspected Taliban

gunnies

on Wednesday

rubbed out

six local staffers working for the French aid group ACTED on rural development projects in northern Afghanistan.

The men were dragged from their car in the Pashtun Kot district of Faryab province, which borders Turkmenistan, before being

bumped off

, provincial police chief Nabi Jan Mullahkhail told AFP.

"They were travelling in a car from (the

picturesque provincial capital

) Maimana to Almar district," he said. "They were chased by Taliban suspects and their car stopped in Pashtun Kot." ACTED (the Agency for Technical Cooperation and Development) condemned the killings and clarified the

corpse count

at six after local officials earlier said seven people had died.

"Six Afghan employees were killed following an ambush that targeted a team of seven people. One person was injured," ACTED

front man

Adrien Tomarchio said in a statement from

Gay Paree

.

"They were killed in the course of their work to support development in the north. We deplore the deaths of our colleagues while they were carrying out their duties.
Posted by: Fred || 11/28/2013 00:00 || Comments || Link || E-Mail|| [336066 views] Top|| File under: Taliban
Africa North
Three security personnel murdered in Benghazi
[Libya Herald] Three security personnel, including two members of the city's Special Forces, were killed by gunfire this morning in two separate incidents in Benghazi.

Sergeant Salem Hawaz and officer Mohammed Hadad died when they were fired at multiple times on their way to work, in the Benghazi district of Sidi Khalifa.

In the district of Laithi, Sergeant Adel Mohammed Sheikhi, a marine, was also killed when he came under heavy fire.

According to Benghazi-based newspaper Quryna, all three bodies were taken to Benghazi Medical Centre.
Posted by: Fred || 11/28/2013 00:00 || Comments || Link || E-Mail|| [336064 views] Top|| File under: Ansar al-Sharia
Three more Derna murders as security protest strike flops
[Libya Herald] Derna has seen another troubled day in which the bodies of two soldiers, apparently seized from a roadblock, were found this morning in a vehicle in the east of the town. A further badly-decayed body, as yet unidentified, was discovered on a beach.

It is understood that the two members of the Saiqa special forces had been part of a unit manning a checkpoint to the west of Derna. This had been put in place to stop Ansar Al-Sharia elements from the city moving to Benghazi during Monday's fighting. Their bodies were discovered near the coast in the Al-Satlatt area of eastern Derna.

The men, reportedly identified from their papers when they were moved to Hareesh hospital mortuary, were Mahmoud Al-Hamri from Beida and Khaled Boujinah from Tobruk. A hospital source has told the Libya Herald that both men had been shot in the head and one of them in the heart. Their families had come to collect them.

Video had been posted on a Facebook site showing an almost completely beheaded corpse in a hospital morgue. This was claimed to be one of the men.

Similar doubts have been cast on part of the footage put up on an Ansar al-Sharia


...a Salafist militia which claims it is not part of al-Qaeda, even though it works about the same and for the same ends. There are groups of the same name in Tunisia and Yemen, with the Tunisian version currently most active...


website. An early sequence shows the Iraqi lecturer, Hamid Khalf, kidnapped in Derna four days ago, reading a statement in which he links his abduction to the hangings in Iraq of Libyans convicted of killing Iraqi citizens. Though his face shows signs of violence, Khalf speaks steadily to the camera, whose operator can just be seen in the reflection of his glasses.
Posted by: Fred || 11/28/2013 00:00 || Comments || Link || E-Mail|| [336067 views] Top|| File under: Ansar al-Sharia
Egypt Jails Brotherhood Women, Orders Activist Arrests
[An Nahar] Egyptian authorities Wednesday tossed in the clink
... anything you say can and will be used against you, whether you say it or not...
14 women said to be

Moslem Brüderbund

members for 11 years, and ordered the arrest of two leading activists for demonstrating against a disputed protest law.

A court in the Mediterranean city of Alexandria sentenced the 14 women who it said were from the Brotherhood after convicting them of belonging to a "terrorist organization," judicial sources said.

It also sentenced six men, said to be Brotherhood leaders, to 15 years, the sources said, adding the convicted women were immediately transferred to prison.

The men, tried in absentia, were found guilty of inciting the women to block key roads in the city during

festivities

between supporters and opponents of ousted Islamist president Mohammed Morsi
...the former president of Egypt. A proponent of the One Man, One Vote, One Time principle, Morsi won election after the deposal of Hosni Mubarak and jumped to the conclusion it was his turn to be dictator...
on October 31.

Seven girls in the same group on trial were sent to a juvenile detention center until they reach the age of 18, state media said.

Their sentencing is the latest in an ongoing government crackdown against Morsi's supporters since the army toppled him on July 3.

More than 1,000 people have been killed in the crackdown and during

festivities

between pro- and anti-Morsi groups, while thousands have been incarcerated
I ain't sayin' nuttin' widdout me mout'piece!
, mostly Islamists, in the often deadly crackdown.

On Tuesday, the authorities appeared to widen their campaign when police crushed protests by secular and pro-democracy groups against a law passed at the weekend regulating demonstrations.

The law requires protest organizers to give at least three days' written notice before holding demonstrations.

Police used water cannon and tear gas to disperse Tuesday's demonstrations.

Posted by: Fred || 11/28/2013 00:00 || Comments || Link || E-Mail|| [336066 views] Top|| File under: Arab Spring
Strikes, Demos in Tunisia as Ruling Party Office Torched
[An Nahar] Angry protesters clashed with police Wednesday and torched an office of Tunisia's ruling Islamist party, as rising discontent and political deadlock prompted people to go on strike in three parts of the country.

In Siliana, southwest of Tunis, hundreds of residents gathered outside the governor's office to remember more than 300 people injured one year ago, when demonstrations went kaboom! into days of running

festivities

between police and protesters.

Violence broke out when dozens of them hurled rocks at the police, who responded by throwing rocks back and driving into the crowd to disperse them.

The protesters then headed towards the national guard headquarters where they continued to throw stones, as the police tried to keep them away by firing tear gas.

In the poor central region of Gafsa, hundreds of people attacked the Ennahda party headquarters after trying to break into the governor's office, and police fired tear gas to scatter the crowd.

The protesters seized files and furniture from the office and burned them in the road, while preventing firemen from gaining access to the building.

"The people want the fall of the regime" and "The people of Gafsa are a free people" were among the slogans chanted.

Siliana, Gafsa and the eastern Gabes region ground to a halt on Wednesday in a general strike called to protest against poverty and lack of development.

Those were driving factors behind the popular uprising nearly three years ago that toppled former strongman Zine El Abidine Ben Ali. They continue to plague much of Tunisia, whose sluggish economic recovery has failed to create jobs or spur regional development.

A number of similar protests have resulted in regional offices of Ennahda being attacked in recent months.

Gafsa is strategic because of its phosphate mines, but remains among the poorest areas in Tunisia despite its natural wealth. It witnessed anti-government protests in 2008, under Ben Ali, that were savagely repressed.

Since the revolution, phosphate production has slumped because of disruptions caused by strikes and protests, and despite thousands of people being hired in the state-run sector as part of government efforts to defuse social tensions.

The catalyst for Wednesday's industrial action in Gafsa and Gabes was a government decision not to include them in the list of regions where five new university-linked hospitals are to be built.

Posted by: Fred || 11/28/2013 00:00 || Comments || Link || E-Mail|| [336067 views] Top|| File under: Arab Spring
Protesters, Police Clash in Tunisia's Siliana
[An Nahar] Clashes broke out on Wednesday between police and protesters in the Tunisian town of Siliana, one year after riots there left more then 300 people injured, an Agence France Presse journalist reported. The violence erupted when demonstrators hurled rocks at the police, who threw rocks back at them and then drove into the crowd of protesters to try and disperse them.
Posted by: Fred || 11/28/2013 00:00 || Comments || Link || E-Mail|| [336066 views] Top|| File under: Arab Spring
Blast Destroys Centuries-Old Libya Shrine
[An Nahar] Suspected Islamic

forces of Evil

destroyed a centuries-old shrine in the Libyan capital on Wednesday, but the tomb inside withstood the attack, witnesses said.

The explosives were placed around the mausoleum of Murad Agha, the first Ottoman governor of Tripoli


...a confusing city, one end of which is located in Lebanon and the other end of which is the capital of Libya. Its chief distinction is being mentioned in the Marine Hymn...


, who ruled from 1551-1553. The shrine is attached to a mosque of the same name, which did not appear to have been damaged.

Witnesses at the scene told Agence

La Belle France

Presse the

kaboom

went off at around 4:00 am (0200 GMT).

Hardline Islamists -- who view the veneration of saints and shrines as a pagan holdover forbidden by Islam -- have targeted other shrines in Libya since long-ruling dictator Muammar Qadaffy
...The late megalomaniac dictator of Libya, admired everywhere for his garish costumes, funny hats, harem of cutie bodyguards, and incoherent ravings. As far as is known, he is the only person who's ever declared jihad on Switzerland...
was toppled and killed in a 2011 uprising.

The Murad Agha mausoleum was one of the oldest in the city, and was famed for its intricate architecture.

Prime Minister Ali Zeidan condemned the attack and vowed to bring the perpetrators to justice.

"The hands of backwardness, barbarism and terrorism try day after day to destroy the memory and history of the country," he told a

presser

.

In March, a similar

kaboom

destroyed the Tripoli mausoleum of Mahmoud Landulsi, a 15th century Sufi theologian.

Posted by: Fred || 11/28/2013 00:00 || Comments || Link || E-Mail|| [336067 views] Top|| File under: Salafists
Africa Subsaharan
Nigeria Crisis: 37 Killed in Plateau State
[NATIONALTURK] Local authorities in Plateau State have said that at least 37 people were killed in the early hours of Tuesday by unknown

gunnies

believe to be Boko Haram
... not to be confused with Procol Harum, Harum Scarum, possibly to be confused with Helter Skelter. The Nigerian version of al-Qaeda and the Taliban rolled together and flavored with a smigeon of distinctly Subsaharan ignorance and brutality...


gunnies

at the villages of Tatu, Rawuru, Bok and Dorang villages in the Fan District of the State.

Ten people

were maimed

and are receiving treatment at various hospitals while over 40 houses were burnt down by the

gunnies

who fled after the attack.

The Leadership Newspaper reported that those killed in the attacks were children, pregnant women and the aged, the affected communities were thrown into mourning and that marks of bullets fired by the attackers were visible on the walls of most of the houses in the villages.

An eyewitness in one of the attacked villages told local

news hound

s that the

gunnies

stormed the house of his relative at about 12:30am and killed him along with his seven children.

He alleged that despite the presence of security operatives in the locality, they did not come to the rescue of the people of the community.

"At about 1am yesterday morning, I started hearing gunshots, I then rushed out of my home to the direction of the gunshots and saw the corpses of our fellow Villagers who were murdered in cold blood by our attackers littering everywhere, our village was under siege for more than 30 minutes'', he said.

Over the weekend, Boko Haram

gunnies

killed 12people and set several houses ablaze in a village in Bono State.

Nigeria Crisis:Seven State Governors Defect

These killings of citizens come as the political tension in the country heightened. Seven State Governors were said to have been defected from the ruling People's Democratic Party (PDP).

The defected governors were said to have various grievances including President
Goodluck Jonathan


... 14th President of Nigeria. He was Governor of Bayelsa State from 9 December 2005 to 28 May 2007, and was sworn in as Vice President on 29 May 2007. Jonathan is a member of the ruling People's Democratic Party (PDP). He is a lover of nifty hats, which makes him easily recognizable unless someone else in the room is wearing a neat chapeau...


's leadership style. They claimed he failed to unite the country with people dying from

Death Eater

s' insurgency on regular basis.

The governors, which include: Rotimi Amaechi of Rivers State, Rabiu Kwankwanso of Kano State, Murtala Nyako of Adamawa State, Abdulfatah Ahmed of Kwara State, Babangida Aliyu Of Niger State, Sule Lamido of Jigawa State and Aliyu Wamakko of Sokoto State.

The governors announced yesterday that they were merging with the opposition party All Progressives Congress (APC).

President Jonathan is struggling to deal with Boko Haram insurgency and many political analysts have criticized him of not doing enough to stop the insurgency.

Both the UK and US have blacklist Boko Haram as a terrorist organization aimed at enforcing their laws and regulatory agencies to block business and financial transactions with Boko Haram.

Boko Haram is believed to have carried out a wave of bombings and

liquidation

s since 2009 which have cost an estimate number of over 4,000 lives, and saying it wants to establish an Islamic state across Nigeria.
Posted by: Fred || 11/28/2013 00:00 || Comments || Link || E-Mail|| [336072 views] Top|| File under: Boko Haram
Bangladesh
Railway the main target
[Bangla Daily Star] At least seven more people were killed and scores injured in fresh violence that rocked several districts across the country yesterday, the second day of the opposition's nationwide rail, roads and waterways blockade.

Initially, it was a 48-hour blockade in protest at the announcement of the polls schedule. But the BNP-led 18-party alliance yesterday extended it by 23 hours in two phases -- first by 12 hours in the afternoon and then by 11 hours late at night -- protesting the "killing of its activists and government oppression".

The blockade will now end at 5:00am tomorrow, but BNP sources said they may enforce a nonstop blockade from Saturday or Sunday to force the government to meet its demand for a nonparty polls-time government.

Like on the previous day, the railways continued to be a main target of the blockaders yesterday, as the BNP-Jamaat men ripped up fishplates and set fire to tracks, snapping rail communications on different routes for hours.

Train service on Lalmonirhat-Dhaka and other routes was suspended for eight hours after BNP men removed two fishplates at Mohendranagar in Lalmonirhat around 8:00am.

Shibir men uprooted a rail track at Uri-Madhabpur village in Joypurhat early yesterday, halting rail communications with Joypurhat and other districts for several hours till 10:30am. Many intercity trains got stranded at Joypurhat, Parbatipur and Santahar.

A locomotive and five compartments of a passenger train named "Agnibina Express" derailed at Bankharia in Sripur of Gazipur around 10:00pm on Tuesday, after blockaders removed fishplates there.

Such attacks on the rail system by the opposition men since February cost the railway about Tk 30 crore, Railway Minister Mujibul Haque said yesterday.

Road communications between Dhaka and other districts also collapsed as the opposition men continued putting up barricades on different highways yesterday. Ferry and launch services were also badly disrupted on various routes like on Tuesday.

Pro-blockade activists fought pitched battle with law enforcers and ruling party men and blasted crude bombs and torched buses, cars and other vehicles in different districts, leaving scores injured.

They also blasted several crude bombs inside the district election commission office at Jamalkhan in Chittagong. The extent of damage in the incident could not be immediately known.

Rowdy opposition men also torched ruling party offices in Chittagong, Munshiganj and houses and shops belonging to the ruling Awami League men in Satkhira, report our district correspondents.

In Dhaka, at least nine vehicles were torched and dozens of crude bombs blasted. At least 20 people

were maimed

as the opposition activists clashed with law enforcers, blocking the Dhaka-Aricha highway at Phulbaria in Savar, on the outskirts of the capital.

Nine other people

were maimed

in crude

kaboom

s near Shahidullah Hall of Dhaka University in the evening.

The opposition men set fire to three private cars at Ashkona in Uttara, a pickup van at Naya Bazar in Old Dhaka and a CNG-run auto-rickshaw in Kalshi of Mirpur.


Posted by: Fred || 11/28/2013 00:00 || Comments || Link || E-Mail|| [336064 views] Top|| File under: Jamaat-e-Islami
Jamaat leader shot dead in Jessore
[Bangla Daily Star] Unidentified criminals

bumped off

a union level leader of Jamaat-e-Islami
...The Islamic Society, founded in 1941 in Lahore by Maulana Sayyid Abul Ala Maududi, aka The Great Apostosizer. The Jamaat opposed the independence of Bangladesh but has operated an independent branch there since 1975. It maintains close ties with international Mohammedan groups such as the Moslem Brotherhood. the Taliban, and al-Qaeda. The Jamaat's objectives are the establishment of a pure Islamic state, governed by Sharia law. It is distinguished by its xenophobia, and its opposition to Westernization, capitalism, socialism, secularism, and liberalist social mores...
here yesterday evening, eight hours after a Jubo League


... the youth wing of the Bangla Awami League...


leader's tendons in the hands and legs were cut allegedly by Jamaat men.

Protesting the killing, Jamaat called a daylong hartal


... a peculiarly Bangla combination of a general strike and a riot, used by both major political groups in lieu of actual governance ...


for today in the district.

Abdul Hai Siddique Bulbul, 35, secretary general Jamaat's Newtown Union unit,

was struck down in his prime

as the assailants shot him in his head around 7:45pm, Emdadul Haque Sheikh, officer-in-charge, of Kotwali police Station, told The Daily Star.

Witnesses said the victim was working at his cyber café near his house when he came under attack.

Earlier around 12:00 noon, some Jamaat-Shibir activists cut the tendons of Nazmul Islam, 30, organising secretary of Ramnagar union Jubo League, at Kuyada bazar.
Posted by: Fred || 11/28/2013 00:00 || Comments || Link || E-Mail|| [336064 views] Top|| File under: Jamaat-e-Islami
Train derailed in Bangladesh protests, poll may be delayed
[Pak Daily Times] Bangladesh opposition supporters derailed a train on Wednesday by ripping up railway tracks in more deadly protests against the timing of an election scheduled for January, as officials said the poll could be postponed.

Less than two days after the election commission fixed January 5 for the vote,

bigwig

s indicated the date could be pushed back to accommodate demands by opposition parties who are threatening to boycott it.

The main opposition Bangladesh Nationalist Party (BNP) and its allies want Prime Minister Sheikh Hasina

...Bangla dynastic politician and current Prime Minister of Bangladesh. She has been the President of the Bangla Awami League since the Lower Paleolithic. She is the eldest of five children of Sheikh Mujibur Rahman, the founding father of Bangla. Her party defeated the BNP-led Four-Party Alliance in the 2008 parliamentary elections. She has once before held the office, from 1996 to 2001, when she was defeated in a landslide. She and the head of the BNP, Khaleda Zia show such blind animosity toward each other that they are known as the Battling Begums..
to resign to make way for a neutral caretaker government ahead of the elections.

They organised a nationwide blockade of roads, railways and waterways for a second day Wednesday, forcing the closure of offices and businesses throughout the country as well as a halt to public transport.

Dozens of passengers

were maimed

when a train derailed near the capital Dhaka after opposition supporters tore up sections of the track, as part of the blockade which has now been extended until Thursday night.

Bangladesh Railway director Saidur Rahman said the train tilted after coming off the tracks at Gazipur, a town north of Dhaka, after several sleepers were removed. Passengers suffered mostly minor injuries.

"We have suspended at least 10 train services because of uprooting of rail tracks at several places," Rahman told AFP.

Protesters also attacked and set fire to a train in the western town of Chuadanga.

On Tuesday authorities reported at least 60 attacks on the rail network, with coaches set alight and track torn up.

Twelve people have now been killed in a series of street battles between the opposition and security forces since Monday, with five of them dying on Wednesday. More than a hundred have been injured.

Aware that the legitimacy of any polls shunned by the opposition would be fatally compromised, election commissioners said they were prepared to push back the date.

"If there is consensus among the parties, the election date can be delayed to another date to make sure that all parties can participate in the polls," Md. Shahnawaz, one of the commissioners, told AFP.

The chief commissioner Kazi Rakibuddin Ahmad, who announced the polling date in a televised address on Monday night, also gave a strong hint of a possible postponement.

"There is scope for everything, if an understanding is reached," he told

news hound

s late Tuesday.

Shahnawaz pointed out that elections had been rescheduled multiple times in the past to bring everyone on board, including last time round in December 2008.

"In the last polls, the election schedule was changed at least three times," he said.

Hasina has rejected calls for a caretaker administration and instead formed a multi-party interim cabinet last week which is composed of her allies. She asked the BNP to join the cabinet but it refused.

While previous elections have been held under non-partisan interim governments, Hasina scrapped the arrangement in 2011.

Neighbouring India is among those who have looked on with some alarm at the growing political violence in Bangladesh.
Posted by: Fred || 11/28/2013 00:00 || Comments || Link || E-Mail|| [336064 views] Top|| File under:
Caucasus/Russia/Central Asia
Three terrorists killed in Dagestan
A suspected terrorist militant killed in the Russian republic of Dagestan on Tuesday has been identified as a local gang leader.

Russia's National Anti-Terrorism Committee (NAK) said three terrorists militants were killed in a counter-terrorism operation on the outskirts of Makhachkala, Dagestan's capital. One of them was identified as Gasan Abatayev, leader of a local terrorist militant group. The other two were identified as active members of his group.

The gang is suspected of committing many crimes, including extortion, bombings and assassination attempts on law-enforcement and justice officials. The NAK said the group is suspected of organizing the murder of senior penitentiary official Rovshan Lukmanov. His body was found with about 20 gunshot wounds at his home outside Makhachkala in mid-August.

In a separate development, two suspected terrorists militants were killed in an ongoing counter-terrorism operation in another regional republic, Ingushetia. One law enforcement officer was wounded. One of the suspects killed in that operation, identified as Murad Pliyev, was a gang leader and an explosives specialist, the NAK said.

The NAK statement also said police seized a suicide belt, two improvised explosive devices, four assault rifles and a machine gun, as well as a grenade launcher, an assortment of grenades and some 7,000 rounds of ammunition at the house where the suspected terrorists militants were killed.
Posted by: ryuge || 11/28/2013 00:00 || Comments || Link || E-Mail|| [336066 views] Top|| File under:
15 Islamists with suicide belts detained in Moscow
Russian police on Wednesday arrested 15 heavily armed Islamic extremists in Moscow who allegedly belong to a banned offshoot of Al-Qaeda and were preparing suicide attacks.

The Interior Ministry said members of Takfir wal-Hijra — a group formed in Egypt in the late 1960's and outlawed in Russia in 2010 — had been discovered with weapons, suicide belts and extremist literature.

Russian television footage showed riot police burst into a high-rise apartment in a pre-dawn raid and throw several men face down onto the floor. Police were shown opening plastic bags holding grenades and pistols and a heavy black object identified as an explosive belt. The Ministry said the group had been funding its activities by "conducting general crime" in the Moscow region.
Posted by: ryuge || 11/28/2013 00:00 || Comments || Link || E-Mail|| [336085 views] Top|| File under:
India-Pakistan
PTI workers 'checking vehicle papers'
[Pak Daily Times] The Awami National Party (ANP) has tabled an adjournment motion in the Senate against checking of papers of trucks by members of Pakistain Tehrik-e-Insaf
...a political party in Pakistan. PTI was founded by former Pakistani cricket captain and philanthropist Imran Khan. The party's slogan is Justice, Humanity and Self Esteem, each of which is open to widely divergent interpretations....
(PTI) during the party's sit-in against drone attacks.

Many PTI workers have been accused of damaging goods and manhandling truck drivers while checking papers, with police earlier registering cases against 40 PTI workers. On Wednesday, ANP senators Afrasiab Khattak, Zahid Khan and Daud Achakzai filed an adjournment motion in the Senate Secretariat, stating that members of the ruling party in KP are involved in checking papers of vehicles in the name of blocking NATO


...the North Atlantic Treaty Organization. Originally it was a mutual defense pact directed against an expansionist Soviet Union. In later years it evolved into a mechanism for picking the American pocket while criticizing the cut of the American pants...


supply. It is said in motion that such action by PTI members is illegal. It is up to the government and not members of any political party to stop or continue the NATO supply, it said, adding that people of KP are facing "severe difficulties due to illegal acts of PTI members". It has been demanded that this matter should be discussed on the floor of House.
Posted by: Fred || 11/28/2013 00:00 || Comments || Link || E-Mail|| [336064 views] Top|| File under: Govt of Pakistan
Woman among three shot dead
[Pak Daily Times] Three people including a woman were

bumped off

in violence incidents in different parts of the city on Wednesday.

A man was killed and another

maimed

in Taiser Town, within the remits of Surjani Town

cop shoppe

.

Police said

the dear departed

Abdul Jabbar and Alauddin were sitting at a tea stall in the area when

gunnies

on

cycle of violence

s came close and resorted to indiscriminate fire. Both the victims sustained bullets injuries and rushed to a hospital where Jabbar

departed this vale of tears

while Alauddin was admitted with critical wounds. Police said Jabbar was a property dealer and was apparently killed over a property dispute.

Separately, a security guard was killed and another injured during a mugging bid in Qayumabad, within the jurisdiction of Korangi Industrial Area

cop shoppe

. Police said unidentified

gunnies

ridding on a motorbike intercepted the vehicle of private company and tried to rob them. When two security guards, Aslam Nawaz and Abdul Waheed, offered resistance, they were shot and taken to a hospital, where Nawaz succumbed to his injures, while Waheed was admitted with critical wounds.

Meanwhile,


...back at the comedy club, Boogie sadly admitted that he was a better peeping Tom than he was a comedian...


a woman was killed over a family dispute in Mujahid Colony, within the vicinity of Nazimabad

cop shoppe

.

According to the police,

the dear departed

woman was identified as Gul Sabah, wife of Muhammad Hazar. Family members were fighting over some petty issue when a bullet was fired and hit her. She died instantly. Police have not been able to find the culprit, as the family is reluctant to name the people involved.
Posted by: Fred || 11/28/2013 00:00 || Comments || Link || E-Mail|| [336065 views] Top|| File under:
Iraq
Echoes of Sectarian War as 49 Iraqis Killed
[An Nahar] Suicide bombings and other attacks killed 30 people in Iraq Wednesday, and authorities found the bodies of 19 others

rubbed out

in Storied Baghdad


...located along the Tigris River, founded in the 8th century, home of the Abbasid Caliphate...


, scenes eerily reminiscent of the country's gruesome sectarian war.

The latest violence, just months ahead of landmark elections, pushed the number of slain so far this year above 6,000 as the country endures its worst prolonged spate of bloodshed since 2008.

Although there have been no claims of responsibility for much of the unrest, authorities are concerned about a resurgent al-Qaeda, emboldened by the civil war raging in neighboring Syria.

Most of the violence struck Storied Baghdad and Sunni Arab areas of northern and western Iraq, which have borne the brunt of the months-long spike in bloodletting.

Four

jacket wallah

s detonated their explosives, but the carnage could have been much worse because security forces

rubbed out

several would-be

suicide kaboom

ers.

Meanwhile,
...back at the palazzo, Count Guido had been cornered by the banditti...
in two separate areas of the capital, police found the bodies of 14 men, all in their 20s or 30s, and all

rubbed out

, medical officials said.

Eight of the corpses were found blindfolded in the mostly Sunni Dura neighborhood, while six others had been dumped in a canal in mostly Shiite Shuala.

In the northern district of Hurriyah, a family of five -- three men and two women -- were

rubbed out

in their home in a pre-dawn attack.

At the peak of sectarian fighting, Sunni and Shiite

snuffies

would regularly carry out tit-for-tat kidnappings and

liquidation

s and leave scores of corpses littering the streets, many of them bound, blindfolded and showing signs of torture.

Shootings, bombings and mortar fire in various other parts of the capital left five others dead Wednesday.

Elsewhere, shootings and bombings -- including four suicide attacks -- killed 25 people.

In Abu Ghraib, west of Storied Baghdad, a man went kaboom! in the middle of a funeral, killing nine people.

In northern Diyala province, a vehicle rigged with explosives and detonated by a suicide attacker killed three members of Kurdish peshmerga forces.

Two separate attacks involving multiple suicide bombers against police near Ramadi, west of Storied Baghdad, killed at least seven

coppers

and left 15 others

maimed

.

One of the attacks involved a

boom-mobile

set off by a suicide attacker on the western outskirts of the city, followed by a firefight between

snuffies

and police in which four suicide bombers blew themselves up.

Five

coppers

were killed and 11 were

maimed

.

A separate

suicide kaboom

at a

cop shoppe

just north of the city killed two more

coppers

and left four

maimed

.

Ramadi is the capital of the western desert province of Anbar, which shares a long border with Syria. Sunni

snuffies

linked to al-Qaeda have exploited the relative lack of security to set up training camps and carry out attacks on both sides of the frontier.

Shootings in and around djinn-infested Mosul
... the home of a particularly ferocious and hairy djinn...
left five people dead, and a Sunni anti-Qaeda militiaman was

bumped off

in Salaheddin province.

The government has trumpeted wide-ranging security operations targeting

krazed killer

s, primarily in Sunni-majority areas in the north and west, including the arrest of 25 people on Wednesday, but daily attacks have shown no sign of abating.

Posted by: Fred || 11/28/2013 00:00 || Comments || Link || E-Mail|| [336065 views] Top|| File under: Islamic State of Iraq
Southeast Asia
'Fake' UN agent in savage Mindanao siege nabbed
Officials have announced the arrest of a "fake" United Nations representative tied to a bloody and violent three-week standoff between government forces and "rogue" elements of the Moro National Liberation Front (MNLF) in early September in Zamboanga City in Mindanao.

A regional police spokesman reported the arrest of Daniel Xavier, a former US Navyman, inside a bus terminal in Cagayan de Oro also in Mindanao before dawn on Tuesday. Chief Inspector Ariel Huesca said Xavier did not resist when a combined team of policemen and soldiers served him an arrest warrant.

The Philippine government has filed charges of rebellion and violations of international laws of crimes against humanity against Nur Misuari, the MNLF's founding chairman, and Xavier for their alleged involvement in the Zamboanga City siege that killed more than 200 militants, soldiers, policemen and civilians. The standoff also displaced more than 120,000 residents, most of them still living in temporary evacuation centers.

According to the charges, Xavier posed as a United Nations representative who allegedly promised to provide UN financial and material assistance to members of an MNLF faction loyal to Misuari in launching the attack on Zamboanga City in early September as part of Misuari's insurgent movement.
Posted by: ryuge || 11/28/2013 00:00 || Comments || Link || E-Mail|| [336066 views] Top|| File under: Moro National Liberation Front
Four Sayyafs killed in gun battle with police
Security forces killed four Abu Sayyaf terrorists rebels in a gun battle on the island of Pata off of the southern Philippine province of Sulu. Senior Superintendent Abraham Orbita, the provincial police chief, said police were tracking down the terrorists rebels when they ran into a group of Abu Sayyaf gunmen and a clash broke out in the village of Tumaddas.
Posted by: ryuge || 11/28/2013 00:00 || Comments || Link || E-Mail|| [336066 views] Top|| File under: Abu Sayyaf
Syria-Lebanon-Iran
Army Arrests Syrian Who Threatened to Blow Himself up at Lebanese University
[An Nahar] The Lebanese army jugged
Yez got nuttin' on me, coppers! Nuttin'!
on Wednesday a Syrian who threatened to blow himself up at the Lebanese University in Zahle, reported the National News Agency.

It said that Youssef Ali Mubarak was threatening to blow himself up with an

boom belt

he was wearing.

The security forces revealed that they had received a telephone call from the university's Humanities Faculty, saying that Mubarak had threatened the students that he was going to blow himself up.

This created a panic among the students, but the army soon intervened and arrested Mubarak.

The reasons behind his threats were not disclosed.

Posted by: Fred || 11/28/2013 00:00 || Comments || Link || E-Mail|| [336066 views] Top|| File under:
Who's in the News
36
[untagged]
12
Arab Spring
6
Govt of Pakistan
3
Taliban
3
Govt of Iran
2
Boko Haram
2
Govt of Syria
2
Hezbollah
2
Jamaat-e-Islami
2
Ansar al-Sharia
1
HUJI
1
Islamic State of Iraq
1
Salafists
1
Abu Sayyaf
1
al-Qaeda in the Levant
1
Moro National Liberation Front
1
Narcos
Bookmark
E-Mail Me
The Classics
The O Club
Rantburg Store
The Bloids
The Never-ending Story
Thugburg
Gulf War I
The Way We Were
Bio
Merry-Go-Blog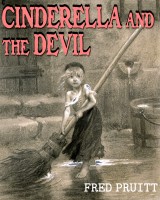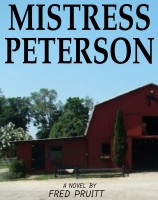 On Sale now!


A multi-volume chronology and reference guide set detailing three years of the Mexican Drug War between 2010 and 2012.

Rantburg.com and borderlandbeat.com correspondent and author Chris Covert presents his first non-fiction work detailing the drug and gang related violence in Mexico.

Chris gives us Mexican press dispatches of drug and gang war violence over three years, presented in a multi volume set intended to chronicle the death, violence and mayhem which has dominated Mexico for six years.
Click here for more information


Meet the Mods
In no particular order...


Steve White
Seafarious
tu3031
badanov
sherry
ryuge
GolfBravoUSMC
Bright Pebbles
trailing wife
Gloria
Fred
Besoeker
Glenmore
Frank G
3dc
Skidmark



Better than the average link...



Rantburg was assembled from recycled algorithms in the United States of America. No trees were destroyed in the production of this weblog. We did hurt some, though. Sorry.
34.204.181.91

Help keep the Burg running! Paypal: