Africa Horn
Peacekeeper killed in new Darfur ambush: UN
[Pak Daily Times] Attackers killed a Rwandan peacekeeper in an ambush on a UN convoy in conflict-stricken Darfur on Sunday, the United Nations


...boodling on the grand scale...


said.

At least 12 UN-African Union


...a union consisting of 53 African states, most run by dictators of one flavor or another. The only all-African state not in the AU is Morocco. Established in 2002, the AU is the successor to the Organisation of African Unity (OAU), which was even less successful...


peacekeepers have been killed in the troubled Sudanese region in the past five months.

The ambush took place near Kabkayiya in North Darfur, said the UN

front man

Martin Nesirky.

UN Secretary General
the ephemeral Ban Ki-moon


... of whom it can be said to his credit that he is not Kofi Annan...


"was deeply disturbed to learn of another attack today by unidentified armed assailants on a convoy of the African Union-United Nations Hybrid Operation in Darfur (UNAMID)," said Nesirky.

"The secretary general condemns in the strongest terms this attack on UNAMID and expects the government of Sudan to take swift action to bring the perpetrators of this and previous attacks on UNAMID to justice," Nesirky added.

Posted by: Fred || 11/26/2013 00:00 || Comments || Link || E-Mail|| [6459 views] Top|| File under: Govt of Sudan
Africa North
Ansar Al-Sharia convoy "blocked" from leaving Derna
[Libya Herald] A failed attempt
Curses! Foiled again!
to murder a Derna judge and an RPG attack on the gates of the port kicked off a day in Derna in which Ansar Al-Shaira units were prevented from leaving the town, apparently en route to the fighting in Benghazi.

The attack on the judge Councillor Yufu Lkraimi happened just before midnight last night near the Bab Tobruk mosque. The judge was driving when he was shot and

maimed

in the right shoulder. He was taken to Al-Hareesh hospital, where his condition is not thought to be life-threatening. The courts in Derna have not been working since the summer, because judges have been on strike following the murder of two of their colleagues.

At about the same time as the attack on Lkraimi, an RPG was fired from the harbour bridge at the gates to the port. There were no injuries in the blast and the harbour is still functioning, a local told the Libya Herald. The port is protected by the Army's Omar Mukhtar Brigade.

Early today, as news of the fighting in Benghazi began to spread, an eye witness said he saw ten Ansar Al-Sharia technicals leave the organization's base in the former police high school, near the western entrance to the town. However it is understood that not only were streets in the town blocked with vehicles that delayed the column's progress but, beyond the town, army units from Al-Marj and Beida had blocked the road linking Tobruk with Ajdabiya.

It is reported that fixed wing aircraft from the Gamal Abdul Nasser airbase at Tobruk and at least one helicopter from the Benina airbase in Benghazi were on patrol in the area.

The Ansar Al-Sharia column returned to its HQ. The two other radical Islamist militias in Derna, the Army of the Islamic State of Libya and the Abu Selim brigade remained neutral throughout the day's events.

Earlier this evening there was a protest of some 50 men and women at the Sahaba mosque, demanding proper security in Derna. A general strike has been called for tomorrow.

However tonight the Army of the Islamic State of Libya had resumed it usual nighttime patrols. It was reported that it had set up a checkpoint manned by three technicals at the Harbour Roundabout.
Posted by: Fred || 11/26/2013 00:00 || Comments || Link || E-Mail|| [6461 views] Top|| File under: Ansar al-Sharia
Ajdabiya "ejects Ansar Al-Sharia"
[Libya Herald] There are unconfirmed reports that people in Ajdabiya today ejected members of Ansar Al-Sharia from the town, while units of the self-styled Cyrenaican Army set up road blocks to stop Ansar Al-Sharia fighter moving from Sirte to Benghazi.

The Libya Herald has been told that an unknown number of Ansar Al-Sharia members was forced out of Ajdabiya. It was not clear where they went. Meanwhile army forces from the Barga region are reported to have set up their own control points on the Sirte-Benghazi road, at Wadi Ahmar, to interdict the movement of any Ansar Al-Sharia reinforcements towards Benghazi.
Posted by: Fred || 11/26/2013 00:00 || Comments || Link || E-Mail|| [6460 views] Top|| File under: Ansar al-Sharia
Benghazi declares three-day general strike
[Libya Herald] A three-day general strike has been called in Benghazi following this morning's

festivities

between members of Benghazi Special Forces and Ansar Al-Sharia that left nine dead and at least 23

maimed

.

As the fighting subsided this afternoon, Takbirs ("Allahua Akbar") could be heard being broadcast from mosques throughout the city to a backdrop of low-flying Air Force jets.

This evening, crowds started gathering outside Benghazi's Tibesti Hotel to protest against today's violence, as well the

liquidation

s which have destabilised security in the city for much of this year. Demonstrators declared a complete general strike from today, saying this would continue: "Until Benghazi has been cleansed of Ansar Al-Sharia and all other unofficial

gang

s."

Protestors declared their support for Benghazi Special Forces in the fight against Ansar Al-Sharia but rejected the local council, denouncing it as deceitful and saying its authority was no longer recognised.

The council has apparently since announced three days of mourning during which there would be a general strike. This, it said, would include educational institutions, banks, shops and businesses, although hospitals and food shops would remain open.

Further demonstrations have been reported in other areas of Benghazi.
Posted by: Fred || 11/26/2013 00:00 || Comments || Link || E-Mail|| [6479 views] Top|| File under: Arab Spring
Benghazi fighting subsides as Ansar Al-Sharia "disappears"
[Libya Herald] The

corpse count

in fighting in Benghazi between the army's Special Forces Saiqa Brigade and Ansar Al-Sharia is now put at nine, according to the Deputy Prime Minister and Acting Interior Minister, Sadiq Abdulrahman. He made the announcement on TV early this afternoon.

The situation in the city was reported early this afternoon to be calm with Ansar forces said to have disappeared. Saiqa appears to be in control of the streets.

The armed forces meanwhile have warned that any convoy moving inside Benghazi or trying to enter the city without a permission be will attacked by the airforce, according to Captain Ibrahim Shara, the new Benghazi Joint Security Room (BJSR)

front man

.

"As long as there is resistance on the ground, we will continue fighting to maintain security and legitimacy," Shara told the Libya Herald. He added that there had been a meeting between the Benghazi Elders Council and BJSR commanders this morning at which the elders demanded that civilians be protected.

Planes have been flying over the city today, but there have been no reports of any strikes.

Reports that a convoy heading towards Benghazi from Sirte had been stopped at Wadi Al-Ahmar have been denied by Colonel Ali Sheikhi,

front man

for the Chief of Staff. There is an Ansar Al-Sharia camp outside Sirte.

There is still confusion as to the cause of the fighting. It appears to have started in Benghazi's Birkah district after Ansar Al-Sharia set up checkpoints there. Some reports say that members of the Islamist militia then shot at a vehicle belonging to Benghazi Security Directorate. Others say that Saiqa intervened after a shootout at the checkpoint between a private individual and Ansar members.

Armed local Benghazi residents have been fighting alongside Saiqa against Ansar. Saiqa commander Wanis Bukhamada has, however, asked them to go home and leave the fighting to his forces. One local group is reported to have attacked Ansar's headquarters in Ras Obeida district at about 8 am, setting it on fire. There was no one in the building at the time as Ansar forces were out on the streets.

All Ansar bases in the city are now reported to have been destroyed.

Dr Mohammed Belaid, the director of Al-Jalaa Hospital, close to the fighting and where many of the inured are being treated, told this newspaper that it had received seven killed and 23

maimed

, three of whom were in a serious condition. he would not say who were Saiqa and who were Ansar members. He added that the hospital was short of medicines and had asked the Medicine Supplies Department to send supplies.

This morning, the hospital put out an appeal for blood. that the hospital's team had been working very hard since the start of the

festivities

to treat the patients.

Meanwhile,


...back at the bunker, his Excellency called the chief of staff and complained that the artillery was keeping him awake...


Benghazi Congressman, Mohammed Busidra, an independent but close to the Justice & Construction Party, told this paper that Benghazi Congress members were travelling back to the city to monitor events. He added that Congress and the government had been in close contact since the start of the

festivities

.

He confirmed that the Deputy Prime Minister and the Chief of General Staff, Major-General Jaddallah Al-Obeidi, had flown to Benghazi.

"Our main object now is to stop bloodshed between the two sides", Busidra said, added that a "neutral" force was now needed in Benghazi. He claimed that the Omar Mukhtar Brigade headed by Ziyad Balaam was such as a neutral force and that it had started setting up checkpoints at Benghazi's main gates to prevent any convoys trying to enter the city.

This, however, has been denied by the BJSR

front man

.

The brigade is widely seen as Islamist and close to Ansar Al-Sharia.

Three of the dead have been named as Sulaiman Daqli, Saleh Abdel-Salam and Ahmed Magrisi. No casualties have been reported by Ansar Al-Sharia.
Posted by: Fred || 11/26/2013 00:00 || Comments || Link || E-Mail|| [6463 views] Top|| File under: Ansar al-Sharia
Libyan Militiamen Battle Government Forces in Benghazi
[VOA News] The Libyan government declared a state of emergency in the country's eastern port city of Benghazi Monday after heavy

festivities

between the Libyan army and members of an Islamist group believed to be behind last year's attack on a U.S. diplomatic mission. At least seven soldiers were reported killed and more than 39 people

maimed

.

Heavy artillery and rocket fire shook parts of Benghazi Monday as Islamist

Death Eaters

continued to battle an army brigade loyal to the government. Libyan government television showed civilian victims of the fighting at a Benghazi hospital being treated for gunshot and shrapnel wounds.

Fighting has been going on since late Sunday between government forces and fighters from Ansar al-Sharia


...a Salafist militia which claims it is not part of al-Qaeda, even though it works about the same and for the same ends. There are groups of the same name in Tunisia and Yemen, with the Tunisian version currently most active...


, whose members stand accused by U.S. authorities of having participated in the 2012 attack on the U.S. consulate that led to the deaths of four Americans including U.S. Ambassador Chris Stephens.

Militiamen attacked an army patrol near a mosque in the central Birqa district of the city. A number of government soldiers were killed in the attack.

Incoming Interior Minister Sabri Abdel Karim told a

presser

in the capital, Tripoli


...a confusing city, one end of which is located in Lebanon and the other end of which is the capital of Libya. Its chief distinction is being mentioned in the Marine Hymn...


, that the government is demanding

Death Eaters

leave Benghazi and that the Libyan Army and police hope to assume control of the city.

He said the fighting in Benghazi demonstrates the need to enforce a government decree requiring all armed militias to withdraw from the city and hand over control to the police and army. He said the armed forces must be allowed to fulfill their legal role and impose order.

Members of Libya's National Assembly representing Benghazi met to discuss the fighting, urging militias to pull out of the city and other cities across the country. Deputy Parliament Speaker Ezzedine al-Awami urged the parties to use reason and behave responsibly.

He called on a government resolution to be enforced that mandates militias to withdraw from Libyan cities. He asked civic leaders to engage in mediation with the parties in order to restore order.

The fighting in Benghazi came just a day after an official visit by Libya's interim Prime Minister Ali Zeidan to London, where he met with U.S. Secretary of State John F. I was in Vietnam, you know Kerry
Former Senator-for-Life from Massachussetts, self-defined war hero, speaker of French, owner of a lucky hat, conqueror of Cambodia, and current Secretary of State...
and British Foreign Secretary William Hague. Zeidan said that Libya is trying to achieve democracy:

He said that the plan is to put an end to armed militias and is a move in the direction of democracy. He says it answers the demands of the Libyan people whose blood was spilled in the quest for democracy.

Abdel Hafiz Gogha,

front man

for Libya's former Transitional National Council, told state television


... and if you can't believe state television who can you believe?


that

Death Eaters

were "running amok" in Benghazi and that the interim government should have found a way to disarm them sooner.

Human rights activist Zahra Lanfy told state television


... and if you can't believe state television who can you believe?


that a plan is needed to "incorporate young fighters into the army and other government institutions."

Along the outskirts of the capital Tripoli, an armed militia with reported ties to former Libyan leader Muammar Qadaffy
...The late megalomaniac dictator of Libya, admired everywhere for his garish costumes, funny hats, harem of cutie bodyguards, and incoherent ravings. As far as is known, he is the only person who's ever declared jihad on Switzerland...
seized control of a government arms depot, causing panic in several neighborhoods.

Posted by: Fred || 11/26/2013 00:00 || Comments || Link || E-Mail|| [6554 views] Top|| File under: Arab Spring
Africa Subsaharan
Borno: Boko Haram kills 12, burns houses in Sandiya village
[DAILYPOST.NG] Despite the state of emergency imposed on three states in the Northern Nigeria, there appears to be no end to deadly attacks by suspected members of the Boko Haram
... not to be confused with Procol Harum, Harum Scarum, possibly to be confused with Helter Skelter. The Nigerian version of al-Qaeda and the Taliban rolled together and flavored with a smigeon of distinctly Subsaharan ignorance and brutality...
sect.

A resident of Maiduguri from Sandiya village, who did not want his name in print told DailyPost that some group of

Death Eaters

laid ambush on Sandiya villages of Damboa Local Government Area of Borno State killing no fewer than 12 people and setting ablaze many houses.

Damboa, which is about 85 kilometres South of Maiduguri, the state capital, has witnessed deadly attacks by the sects, especially through attacks on the roads.

Although, the military had been curtailing the activities of the sect members in the area by killing and destroying their various camps along the Sambisa Game forests in an offensive raid, it was gathered that the

gunnies

have continued to haul deadly attacks.

It was reported that some of the suspected Boko Haram members, who fled military raid along the Sambisa forests, were later captured by the security operatives.

This development, according to the source, did not go down well with the terrorists, who mobilized and arrived Sandiya village in the midnight on Saturday, opened fire on residents and set ablaze some residential houses.

Residents told DailyPost that the

gunnies

numbering about 30, fully armed, stormed the village with three Hilux vehicles and

cycle of violence

s, and started chanting Allahu Akbar (God is Great), before opening sporadic gun fire on the helpless and unarmed residents.

The attack led to the killing of 12 persons while several others sustained gunshot wounds.

Confirming the incident, the State Commissioner of Police, Mr. Tanko Lawal said, "the story is true, hoodlums invaded the community and killed 12 people, burnt houses, stole vehicles/

cycle of violence

s".

Posted by: Fred || 11/26/2013 00:00 || Comments || Link || E-Mail|| [6459 views] Top|| File under: Boko Haram
Bangladesh
1 killed as Comilla BNP-Jamaat men clash with cops
[Bangla Daily Star] A man was killed and 10

were maimed

when the activists of BNP and Jamaat-e-Islami
...The Islamic Society, founded in 1941 in Lahore by Maulana Sayyid Abul Ala Maududi, aka The Great Apostosizer. The Jamaat opposed the independence of Bangladesh but has operated an independent branch there since 1975. It maintains close ties with international Mohammedan groups such as the Moslem Brotherhood. the Taliban, and al-Qaeda. The Jamaat's objectives are the establishment of a pure Islamic state, governed by Sharia law. It is distinguished by its xenophobia, and its opposition to Westernization, capitalism, socialism, secularism, and liberalist social mores...
clashed with law enforcers and blasted crude bombs in Sadar upazila of Comilla tonight.

The dead victim is identified as Delwar Hossain, 35, of South Chartha area in the upazila, reports our correspondent.

Kawsar Ahmed, general secretary of the district unit of Jatiyatabadi Chhatra Dal


...student wing of the Bangladesh Nationalist Party (BNP)...


, student wing of BNP, claimed that Delwar was their activist, a claim, which was denied by the family of the victim.

Fazar Ali, father of

the dear departed

, claimed that Delwar was a human hauler driver.

The clash ensured around 9:00pm when the activists of BNP and its key ally Jamaat brought out a procession at Kandirpar area rejecting the schedule for 10th parliamentary election and police resisted them, said Md Shamsuz Zaman, officer-in-charge (investigation) of Sadar Police Station.

During the nearly one-hour clash, the party men went kaboom! around 30 crude bombs while police retaliated with several rounds of rubber bullets and teargas shells, the OC added.

At one stage, Delwar sustained bomb injuries at his head.

He succumbed to his injures at Comilla Medical College and Hospital around 10:45pm, the police official added.

The 10 more injured people sustained injuries from rubber bullets and teargas shells.
Posted by: Fred || 11/26/2013 00:00 || Comments || Link || E-Mail|| [6458 views] Top|| File under: Jamaat-e-Islami
India-Pakistan
Shia couple killed in Karachi
[Pak Daily Times] KARACHI: A devout Shia man along with his wife was slain in North Bloody Karachi


...formerly the capital of Pakistain, now merely its most important port and financial center. It is among the largest cities in the world, with a population of 18 million, most of whom hate each other and many of whom are armed and dangerous...


on Monday.

43-year-old Munir Hussain, son of Ashiq Hussain, along with his wife Razia Hussain, 40, was

bumped off

near Sanobar Cottage, North Karachi, within the jurisdiction of New Karachi

cop shoppe

. Both were on their way on a

cycle of violence

when unidentified armed riders intercepted them and opened indiscriminate firing, resulting in both the victims dying instantly. Their bodies were taken to a hospital

for an appointment with Dr. Quincy

and later handed over to their heirs.

Their funeral prayers were offered at Khair-ul-Amal Imambargah


...since they're religiously correct™, Shia Moslems in Pakistain can't call their houses of worship 'mosques,' which are reserved for Sunnis. It's not clear if imambargahs are used for explosives storage like mosques are...


in Ancholi Society, Federal B Area Block-20, which was attended by a large number of Shia Ulema, workers and family members. Both the victims were later laid to rest at Wadi-e-Hussain graveyard with deep sorrow.

Body found: A

perforated carcass

of a man was found from a graveyard in Kati Pahari, within the remits of Pirabad

cop shoppe

. The body was shifted to the Abbasi Shaheed hospital and later moved to mortuary for identification.
Posted by: Fred || 11/26/2013 00:00 || Comments || Link || E-Mail|| [6478 views] Top|| File under:
LEAs nab target killers among 87 men
[Pak Daily Times] Law enforcers claimed to have held around 87 suspects including four alleged

hit man

s involved in 70 cases during separate targeted raids and operations conducted across the city on Monday.

In the first happening, District East police apprehended four alleged

hit man

s involved in 70 cases of

assassination

. SSP East Pir Mohammad Shah while addressing a

presser

at his office disclosed the arrests, he said that the police locked away
Don't shoot, coppers! I'm comin' out!
the accused separately from Jamshed Quarters and Gulshan-e-Iqbal locality.

The accused were identified as Faraz alias Latoo, Sohail alias Sannata, Kamran alias Dama and Imran alias Langra, who were involved in 70 cases of

assassination

s, including

coppers

.

The accused Faraz alias Latoo killed 14 people, including two students of Jamia Binoria in Jamshed Quarter area on November 5. The accused confessed that he killed seven political workers on the directives of gang war criminal Shahid.

The accused Sohail alias Sannata was involved in 34 cases of

murder

, including

coppers

. Sannata along with his lover companion Qasim killed a Zuljina ahead of the month of Muharram. Qasim was already arrested from Mobina Town locality.

Kamran alias Dama was involved in 29 cases of

murder

, while Imran aka Langra, who according to the police belongs to a political party, killed 34 people, including

coppers

. All the accused were assassins.

Separately, Pakistain Rangers Sindh has conducted targeted raids in Afshani Gali - Lyari, Drigh Colony, 36/G Landhi, Sector 5/F and 5/E New Bloody Karachi


...formerly the capital of Pakistain, now merely its most important port and financial center. It is among the largest cities in the world, with a population of 18 million, most of whom hate each other and many of whom are armed and dangerous...


, North Nazimabad Block N, FC Area, Vita Chowrangi - Korangi, Green Town, Iqbal Nagar - Gaddap and Gulshan-e-Iqbal Block 17 last night. Meanwhile,


...back at the shouting match, the spittle had reached unprecedented levels...


snap checking was carried out on University Road and Badar Commercial - DHA areas. During the above mentioned actions 15 hardened criminals were arrested, and weapons recovered.

Similarly, Karachi police arrested 68 criminals during various targeted raids and operations conducts across the metropolis. The officials also recovered weapons and drugs from their possession.

Posted by: Fred || 11/26/2013 00:00 || Comments || Link || E-Mail|| [6461 views] Top|| File under: Govt of Pakistan
Iraq
Iraq attacks kill 15 as France offers help
[Al Ahram] Attacks in Storied Baghdad


...located along the Tigris River, founded in the 8th century, home of the Abbasid Caliphate...


and north Iraq killed 15 people Monday as

La Belle France

joined the list of countries offering help in combatting a protracted surge in bloodshed months ahead of elections.

The rise in violence, which has left more than 150 people dead in the past week alone, has fuelled fears Iraq is on the brink of falling back into the brutal Sunni-Shiite sectarian war that plagued it years ago.

Officials have also voiced concern over a resurgent Al-Qaeda emboldened by the civil war in neighbouring Syria, which has provided jihadist fighters in Iraq with rear bases to plan operations.

Attacks on Monday struck the capital and predominantly Sunni Arab areas of north Iraq that have borne the brunt of the worsening unrest, which has killed more than 5,900 people this year.

On Monday, a blast at a local market in central Storied Baghdad killed at least four people and

maimed

12 others, officials said, while a

boom-mobile

targeting a

cop shoppe

in the capital's northeastern outskirts killed four

coppers

.

Another bombing, this one targeting Sahwa anti-Qaeda militiamen, killed one fighter and

maimed

four others.

From late 2006 onwards, Sunni tribal militias, known as the Sahwa, turned against their co-religionists in Al-Qaeda and sided with the US military, helping to turn the tide of Iraq's insurgency.

But Sunni

snuffies

view them as traitors and frequently target them.

Also on Monday, three separate attacks in the capital killed three people, among them a justice ministry employee.

In the northern city of djinn-infested Mosul
... the home of a particularly ferocious and hairy djinn...
, meanwhile, a

boom-mobile

in a residential area in the city's west killed two people, while a magnetic "sticky bomb" attached to a car left its driver dead.

And police found the body of a woman who was

rubbed out

the previous night near the restive city of Tikrit.

The government and security forces have insisted that raids and operations across much of western and northern Iraq, areas dominated by the country's Sunni minority, are having an impact.

But diplomats, analysts and human rights


One man's rights are another man's existential threat.


groups say the government is not doing enough to address the root causes of the unrest, particularly disquiet among minority Sunnis over alleged mistreatment at the hands of the Shiite-led authorities.

Prime Minister Nuri al-Maliki nevertheless used a recent trip to Washington to push for greater intelligence sharing and the timely delivery of new weapons systems in a bid to combat

Death Eater

s.

Turkey has also pledged to help, and

La Belle France

on Monday offered weapons, training and intelligence cooperation.

"We are absolutely willing to help Iraq in its fight against terrorism, in terms of equipment, training, intelligence, and care for the

maimed

," French Ambassador to Storied Baghdad Denys Gauer said in a speech marking the visit of a French trade delegation to Iraq.

Asked after his speech, which he gave at the Rasheed Hotel in Storied Baghdad's heavily-fortified Green Zone, if that help included the sale of weapons, Gauer responded: "Yes, of course."

Iraq has thus far made its biggest purchases of weapons systems from the United States and Russia, but with the country looking to modernise and expand a struggling military, it is likely to be a major arms buyer in the years to come.

The latest violence comes with Iraq due to hold parliamentary elections on April 30, its first such polls in four years.

Posted by: Fred || 11/26/2013 00:00 || Comments || Link || E-Mail|| [6464 views] Top|| File under: Islamic State of Iraq
Syria-Lebanon-Iran
Syria rebels press advance around Damascus, Aleppo
[Bangla Daily Star] Rebels pressed an offensive east of Damascus and in southeastern Aleppo, in an escalation that in the past three days has killed scores of fighters on both sides, a monitoring group said on yesterday.

Rebels in Eastern Ghouta east of Damascus are trying to break the army siege on opposition areas there, taking over several small villages and checkpoints, said the Syrian Observatory for Human Rights.

"In the past three days, the rebels have taken over small villages and checkpoints east of Damascus and southeast of Aleppo, after launching counter-offensives on those fronts," said Observatory director Rami Abdel Rahman.

Southeast of Aleppo, rebels also battled troops after a recent advance by the army, he added.

Troops loyal to Assad had for several weeks gained the upper hand against the rebels at key battle fronts across the war-ravaged country.

"Now the army is no longer advancing there," he added.

Fighting yesterday was focused around Marj, east of Damascus, and Khanasser, southeast of Aleppo, Abdel Rahman said.

Opposition activists have described the latest counter-offensive as a bid to break the siege, which has prevented weapons and humanitarian supplies from entering the Eastern Ghouta area.

The main opposition National Coalition has linked the rebel advance to Friday's merger of Syria's biggest Islamist rebel groups, which did not include jihadists.

According to the Observatory, on Sunday the army used intense firepower to fight back, launching air strikes near Aleppo and around Damascus, while firing a surface-to-surface missile against Eastern Ghouta.

A security source in Damascus meanwhile told AFP "the

gunnies

(rebels) are trying to secure some progress, but the tight ring around them means they will not succeed."

The source also said the army was conducting "operations... to secure the areas that were reclaimed" from rebel hands in southeastern Aleppo in recent weeks.

Pro-regime Al-Watan newspaper said the army was deploying troops in the majority Christian town of Deir Attiyeh, north of Damascus, "in preparation to take it back" from rebel hands.

Located in the strategic area of Qalamoun along

Leb

's border, Deir Attiyeh was taken over last week by rebels, among them jihadists.

In two and a half years, Syria's war has killed at least 120,000 people, and forced millions more to flee their homes.

Posted by: Fred || 11/26/2013 00:00 || Comments || Link || E-Mail|| [6460 views] Top|| File under: Govt of Syria
Army Ends Standoff between Hizbullah, March 14 Supporters at USJ Huvelin Campus
[An Nahar] Tensions were high at the Universite Saint Joseph in the Huvelin neighborhood in Beirut on Monday in light of Hizbullah supporters' protest against recent student elections results, reported MTV.

It said that the supporters surrounded the campus in protest, sparking tensions between them and the March 14 students.

The army soon intervened however averting any clash between the rival camps, reported the National News Agency on Monday.

Students have since left the scene and security forces are working on ensuring security around the campus.

Earlier, Phalange Party


The Kataeb (Phalange) party was founded by Pierre Gemayel in 1936, who modeled the party after Spanish and Italian Fascist parties he had observed as an Olympic athlete during the 1936 Summer Olympics held in Berlin, then Nazi Germany. The movement's uniforms originally included brown shirts and members used the Nazi salute. Despite the party's uniform, its strong sense of nationalism and dedication to a single charismatic leader, the Lebanese Kataeb was not and never became a fascist party nor did it espouse a totalitarian ideology.


MP Sami Gemayel contacted Army Commander General Jean Qahwaji and USJ's President Father Salim Daccache demanding that they "assume their responsibilities regarding the provocations at the campus."

The student elections were held at USJ last week.

An alliance between the Lebanese Forces


A Christian political party founded by Bashir Gemayel, who was then bumped off when he was elected president of Leb...


and March 14 forces won the majority of seats at three of the campus's four faculties, while independent students swept the last faculty.

Gemayel later revealed during a

presser

that the tensions were caused in light of Hizbullah supporters' painting of graffiti in the campus hailing Habib al-Shartouni, who was convicted of the

liquidation

of former President Bashir Gemayel in 1982.

Posted by: Fred || 11/26/2013 00:00 || Comments || Link || E-Mail|| [6460 views] Top|| File under: Hezbollah
Syrian Activists Publish Pictures Showing 'Hizbullah Captives'
[An Nahar] Activists on social networking websites are circulating pictures of what they said are "Hizbullah captives" captured by the Free Syrian Army during the ongoing battles in the Eastern Ghouta region just outside Damascus.

The Lebanese party has not yet confirmed or denied the authenticity of the published material.

One of the pictures shows a supposed FSA fighter serving drinking water to handcuffed and blindfolded prisoners.

Syrian rebels have pressed an offensive in the Damascus and Aleppo provinces, in an escalation that has killed 194 fighters on both sides in the past three days, the Syrian Observatory for Human Rights said Monday.

Rebels in Eastern Ghouta, east of Damascus, are trying to break the army siege on opposition areas there, taking over several small villages and checkpoints, according to the Observatory.

Since Friday, 194 fighters on both sides have been killed, as well as seven anti-regime media activists.

On the rebel side 115 rebels were killed, including 50 jihadists from the Islamic State of Iraq and the Levant and al-Nusra Front, according to the

Britannia

-based watchdog.

The dead on the loyalist side included five members of Hizbullah and 20 fighters from the Iraqi Abu al-Fadl al-Abbas militia, as well as 46 government troops and eight members of a pro-regime militia.

"Hizbullah is leading the fighting. Hundreds of its fighters have been deployed to Eastern Ghouta," said Observatory chief Rami Abdel Rahman.

Posted by: Fred || 11/26/2013 00:00 || Comments || Link || E-Mail|| [6478 views] Top|| File under: Hezbollah
Hezbollah takes casualties in Syrian rebel offensive
[MIAMIHERALD] Rebels on the outskirts of the Syrian capital launched an offensive over the weekend that apparently succeeded in breaking the government siege of several contested villages in a long battle that apparently involved the Lebanese

Musselmen

Shiite

bad boy

group Hezbollah.

Three rebel commanders confirmed to McClatchy on Monday that the offensive was ongoing, but each refused to provide details, saying that the newly dominant faction that controls rebel forces around Damascus had put a news blackout in place.

Abu Yaser, a

front man

for Jaysh al Islam, a coalition of Islamist rebel groups, said details of the fight would be made public when the operation was completed.

Photos posted on Facebook and Twitter showed rebels celebrating what appeared to be a series of bloody victories over Hezbollah fighters who'd been supporting the Syrian army in the area. Rebels appeared to be holding prisoners, and some of the photos depicted apparent executions.

Word of the fighting came the same day that the United Nations


...an idea whose time has gone...


announced that the United States and Russia had agreed to Jan. 22 as the date for the so-called Geneva 2 peace talks, intended to find a political solution to the civil war.

U.N. Secretary-General
the ephemeral Ban Ki-moon


... of whom it can be said to his credit that he is not Kofi Annan...


announced the date in New York. If the talks take place as planned, it will be the first meeting between representatives of
Hereditary President-for-Life Bashir Pencilneck al-Assad


One of the last of the old-fashioned hereditary iron-fisted fascist dictators...


's government and the opposition since the civil war broke out in 2011.

"At long last and for the first time, the Syrian government and opposition will meet at the negotiation table rather than the battlefield," Ban said.

It was still unclear who'd be attending the conference, which was originally called for in the so-called Geneva Communique agreed to by the United States, Russia and several other countries in June 2012. Assad has said he'll send a representative, but it's been unclear which rebel factions will appear and whether countries such as Soddy Arabia


...a kingdom taking up the bulk of the Arabian peninsula. Its primary economic activity involves exporting oil and soaking Islamic rubes on the annual hajj pilgrimage. The country supports a large number of princes in whatcha might call princely splendor. When the oil runs out the rest of the world is going to kick sand in the Soddy national face...


, which supports the rebels, and Iran, which supports Assad, will be invited.
Posted by: Fred || 11/26/2013 00:00 || Comments || Link || E-Mail|| [6472 views] Top|| File under: Hezbollah
11 dead in mortar fire on Aleppo
[Al Ahram] Eleven people were killed on Monday in mortar fire on a regime-held district of Syria's northern city of Aleppo, state media reported.

"Eleven killed and 20 others injured in a terrorist mortar attack on Jamilia district," the news agency SANA reported, citing a police source in the city.

The Syrian Observatory for Human Rights also said that 11 people were killed in the attack, saying rebel fighters had fired the mortar rounds.

Observatory director Rami Abdel Rahman said the dead were civilians, and included three children.

He said the number of fatalities could rise as several of the

maimed

were

at death's door

.

Jamilia lies in just west of central Aleppo, which is divided between rebel and regime control.

Fighting began in Syria's second city in mid-2012, with rebels forces capturing large swathes of the east, but the regime maintaining control of much of the west of the city.

Once a key economic hub for the country, much of Aleppo has been reduced to ruins by more than 18 months of fighting.

Posted by: Fred || 11/26/2013 00:00 || Comments || Link || E-Mail|| [6462 views] Top|| File under: Govt of Syria
Who's in the News
30
[untagged]
8
Arab Spring
7
Govt of Pakistan
5
Ansar al-Sharia
4
Govt of Syria
4
Hezbollah
3
Boko Haram
3
Govt of Iran
2
Jamaat-e-Islami
1
al-Qaeda
1
Islamic State of Iraq
1
Govt of Sudan
1
Commies
1
Taliban
Bookmark
E-Mail Me
The Classics
The O Club
Rantburg Store
The Bloids
The Never-ending Story
Thugburg
Gulf War I
The Way We Were
Bio
Merry-Go-Blog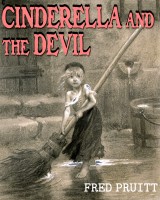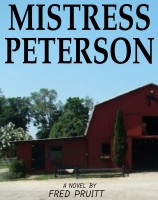 On Sale now!


A multi-volume chronology and reference guide set detailing three years of the Mexican Drug War between 2010 and 2012.

Rantburg.com and borderlandbeat.com correspondent and author Chris Covert presents his first non-fiction work detailing the drug and gang related violence in Mexico.

Chris gives us Mexican press dispatches of drug and gang war violence over three years, presented in a multi volume set intended to chronicle the death, violence and mayhem which has dominated Mexico for six years.
Click here for more information


Meet the Mods
In no particular order...


Steve White
Seafarious
Pappy
lotp
Scooter McGruder
john frum
tu3031
badanov
sherry
ryuge
GolfBravoUSMC
Bright Pebbles
trailing wife
Gloria
Fred
Besoeker
Glenmore
Frank G
3dc
Skidmark
Alaska Paul



Better than the average link...



Rantburg was assembled from recycled algorithms in the United States of America. No trees were destroyed in the production of this weblog. We did hurt some, though. Sorry.
3.235.176.80

Help keep the Burg running! Paypal: