Nearly 80 Taliban killed in Afghanistan airstrikes
Nearly 80 Taliban rebels were killed in a series of air raids by international military forces near Afghanistan's eastern border with Pakistan, a provincial government spokesman said on Sunday.

Around 65 were killed in a single airstrike on a "large group of Taliban" late on Saturday in eastern Paktia province's Patan district, according to Din Muhammad Darvish, a spokesman for the local administration.

Smugglers: However, the Afghan Interior Ministry claimed that the group was smuggling weapons across the border from Pakistan on horses and in two saloon cars. The ministry said that Afghan and foreign forces engaged them and called in air support.

Darvish said that four others were killed in a second assault targeting a vehicle carrying rebels in the same area and four others in a nearby area, Zurmat. Darvish said another three were killed in an airstrike near Gardez, capital of the restive province.

"Altogether 76 Taliban were killed in separate airstrikes by coalition forces," Darvish told AFP. The coalition forces could only immediately confirm the last incident which they said was targeted at three militants spotted planting a bomb. Three more Italians and nine Afghans, five of them children, were wounded in the attack, according to Italian and Afghan officials. Separately, two policemen were killed on Sunday in a roadside bomb blast in Spin Boldak, Kandahar district police chief Abdul Raziq said.
Posted by: Fred || 11/26/2007 00:00 || Comments || Link || E-Mail|| [336063 views] Top|| File under: Taliban
Africa Horn
Rebels, army fight near Darfur
N'Djamena - Rebels and government soldiers fought gunbattles in eastern Chad near the border with Sudan's Darfur region on Monday after two rebel groups ended a month-long ceasefire at the weekend, a rebel leader said. Mahamat Nouri, the leader of the Union of Forces for Democracy and Development said: "The National Army started attacking us this morning (Monday).

"We had information that they would attack us and we were prepared."

Nouri's group is one of Chad's two main rebel groups.

Fighting is continuing near the small towns of Forchana and Hadjer Hadid,about 70km east of Abeche. Government officials confirmed there had been clashes in the area on Monday, but gave no information on casualties.

Chad's two biggest rebel movements, the UFDD and the Assembly of Forces for Change (RFC), said on Friday they would break a ceasefire as of Sunday, a month after four rebel groups signed a Libyan-brokered peace deal with Deby's government.

Rebels briefly entered Hadjer Hadid on Saturday and exchanged fire with government forces. Helicopters from both Chadian government forces and a French military unit based permanently in Abeche took off in pursuit after Saturday's shooting, but failed to track down the rebels, who were driving several vehicles, military sources said.

The government said rebels crossed from Sudan at the weekend and attacked Chadian gendarmes protecting refugee camps. Communications Minister Hourmadji Moussa Doumgor held Sudan responsible, saying Khartoum's forces had failed in their obligation to prevent rebel raids across the border. Chad and Sudan have frequently accused each other of sheltering and supporting armed rebel factions.
Posted by: anonymous5089 || 11/26/2007 10:39 || Comments || Link || E-Mail|| [336062 views] Top|| File under:
Africa Subsaharan
Nigeria: Riot in Unimaid Over Alleged Sacrilege™
The University of Maiduguri in Borno State was yesterday closed down mid way into semester examinations, following rampaging protests by students over alleged "blasphemy" against Islam. The protests, sources said, followsallegation that a non Muslim student had used pages of the Holy Quran™ to clean himself up after excretion.


Yaaaaasss, that's so plausible...


Students of the university who spoke to Weekly Trust on anonymity noted that at about 5.00 pm the previous day, Thursday, the attention of some Muslim students was drawn to the alleged defiance of the Quran. On that Thursday evening, the source said series of meetings were held by some Muslim brothers, and by Friday morning, perhaps, outcome of their meeting, crisis erupted at the Titanic Hall of the university.

Eye witness told Weekly Trust that students numbering about 100 marched and sang "Allahu Akba™r" in unanimity, chasing students across the school premises.

When Weekly Trust visited the male hostel, there was relative calm as policemen were stationed at strategic areas to forestall possible destruction of property. Students were seen struggling with their luggage to meet up with the yesterday 12.00 noon deadline given by the school authority for students to leave the school premises.

At the female hostel, the story was however pathetic, as many female students were seen crying wondering where to go. One of them who gave her name to Weekly Trust as Joyce Moses, a student of the Faculty of Law said, she had no place to go and had no money. "I have no place to go now, because I don't know anybody in Maiduguri; I have no money to eat let alone go to book for a hotel. I am supposed to be writing my last paper this evening before this incident occurred, please can someone help me"? Joyce asked as she wept furiously.

Although no casualty was recorded as at the time of going to press, the situation according to the students was indeed unfortunate. "This thing is happening at a time when the university is almost rounding up this year's academic programme and as you can see I am just from exam hall," Usman Yakubu, a 300 level student of Mass Communication Department lamented.

However, the story of the Quran™ for which tension grew at the campus has two sides: the first held that the student who was allegedly involved in the blasphemy, confided in his colleagues that he mistakenly used a page of the Quran™ when he went to toilet in the night and that he never knew the paper he used were pages from the Quran™.

The Muslim brothers on other hand, insisted that, it was deliberate, and that such anti-Islamic™ actions, have been characteristics of some students in the university. "We want to make it clear to everyone that, Muslim brothers would not tolerate any situation whereby some filty, unclean, icky infidels would come and molest our religion", one of the students declared.

Weekly Trust gathered that the Vice-Chancellor of the University, Professor J.D. Amin was away on an official trip to Abuja along with the Registrar, during the rampage. The Dean, Students Affairs, Dr. Kundiri who happens to be among the few people left in the campus refused to comment on the matter when approached, maintaining that he had not been officially briefed by the Chief Security Officer on the crisis. "No one is around for us to put heads together, so I am afraid, I can't grant press interview at the moment, I am sure you will understand", the Dean explained.
Meanwhile sources told our correspondent that the closure may last for only two weeks, after authorities may have taken decisions on the matter.
Posted by: anonymous5089 || 11/26/2007 10:54 || Comments || Link || E-Mail|| [336062 views] Top|| File under:
Arabia
Saudi Arabia frees 1,500 ex-militants
Saudi Arabia, waging a crackdown on militants, has released 1,500 extremists after they repented, a newspaper said on Sunday.


Didn't chop anybody's head off, either. Soddy Arabia's a place where it's more dangerous to be a 19-year-old girl in a parked car than it is to be a murderer.

Maybe she should 'repent' ...

The 1,500 were among 3,200 militants with whom a government-appointed "advice committee" met around 5,000 times since it was formed three years ago, Al-Watan said, quoting committee member Mohammad al-Nujaimi.

The paper did not clarify if the rest had refused to renounce the ideology of "takfeer" - branding other Muslims as infidels in order to legitimise violence against them. Nujaimi said the 1,500 militants who changed their views had renounced Saudi-born Al Qaeda chief Osama bin Laden's call on his followers to "cleanse the Arabian Peninsula of polytheists."

The advice committee comprises more than 100 Islamic scholars, preachers and experts in Sharia, or Islamic law, in addition to 30 psychologists and social workers, the paper said.

This article starring:
committee member Mohammad al-Nujaimi
Posted by: Fred || 11/26/2007 00:00 || Comments || Link || E-Mail|| [336062 views] Top|| File under: al-Qaeda in Arabia
Bangladesh
5 JMB men's jailbreak attempt foiled
Five activists of Jama'atul Mujahideen Bangladesh (JMB), including the detained son of its executed chief Shaikh Abdur Rahman, made an unsuccessful attempt to escape from Comilla District Jail last night. Local sources said Shaikh's son Nabil Rahman and four other detained militants tried to flee. And two of them, Nabil and Shakil Mohammad Galib, managed to scale over the eastern wall of the jail at 8:25pm. "But locals and jail police chased them down and caught them shortly after the jailbreak," an eyewitness said.

The jail guards captured the three other militants, Rangila, Redwan and M Ashraful Alam, on their attempt to go over the jail wall after Nabil and Shakil. "The militants beat up five jail police indiscriminately in a bid to make their way out of the jail," a police official said.

Critically injured in the assault, Pranab Acharjee, Ramjan and Khairul were taken to Comilla Medical College Hospital. Two other injured were identified as Anwar and Sobhan. They were also taken to hospital for treatment. Comilla Deputy Commissioner (DC) M Manjurur Rahman, confirming the incident, said necessary actions were being taken. A two-member committee comprising Home Ministry Joint secretary Mostafizur Rahman and Comilla Additional District Magistrate Rafiqul Islam was formed to investigate the jailbreak attempt.

Soon after the incident, police stopped traffic on all roads near the jail. DC Manjurur, Comilla Superintendent of Police Meer Shahidul Islam and officials of the joint forces visited the jail immediately after the incident.

Six top JMB militants, including its supremo Abdur Rahman and his deputy Bangla Bhai, were executed at four different jails on March 29 this year for killing two Jhalakathi judges. Of the top militants, Shaikh was executed at this jail, where his son Nabil is now imprisoned.
Posted by: Fred || 11/26/2007 00:00 || Comments || Link || E-Mail|| [336062 views] Top|| File under: Jamaat-ul-Mujahideen Bangladesh
2 Huji men remanded
A Dhaka court yesterday placed two Harkat-ul-Jihad (Huji) members on a seven-day remand in a case that was filed for bomb attacks on a Communist Party of Bangladesh (CPB) rally at Paltan Maidan on January 21, 2001.

Additional Chief Metropolitan Magistrate Golam Rabbani passed the order after investigation officer Delwar Hossain, also an inspector at Criminal Investigation Department (CID), produced Mohibullah alias Mofizur Rahman and Sharif Shahidul Alam alias Bipul at the court at 2:15pm. Mohibullah is brother of Huji chief Mufti Abdul Hannan.

The investigation officer in his forwarding report said the two Huji members need to be interrogated while on remand to find out the whereabouts of their other accomplices in the attack and discover the motive behind the blasts that killed five people and injured 50 others.

The accused told the court following the magistrate's query that they do not have any lawyers to move any petitions against the remand prayer. They also denied their involvement in the incident as the court asked them why they had exploded the bombs and whether any Islamic state could be established through bombing.

Earlier, the two and Mufti Hannan were taken on remand for several days. CPB President Manzurul Ahsan Khan laid the case with Motijheel Police Station, implicating a group of anti-state conspirators for the attack.

Police arrested 12 people at that time but CID in its final report on December 17, 2003 said accurate, impartial and reliable evidence was not found that could prove the charges against the arrestees. The investigation officer said he will press charges if sufficient evidence is found against them.

Later on January 27, 2005, the investigation officer submitted a petition with chief metropolitan magistrate's court to reinvestigate the case and secured court approval to that end.
Posted by: Fred || 11/26/2007 00:00 || Comments || Link || E-Mail|| [336062 views] Top|| File under: HUJI
Caucasus/Russia/Central Asia
Suicide Bomber Suspect in Bus Blast
A suicide bomber could have been responsible for a blast Thursday that tore through a commuter bus in North Ossetia and killed six people, a law enforcement source said Friday. A homemade bomb containing around 300 grams of TNT and stuffed with ball bearings detonated inside the bus as it approached a police checkpoint between North Ossetia and Kabardino-Balkaria, authorities said. The timing of the explosion, at exactly 7p.m., suggests the bomb was either equipped with a timer, or that a suicide bomber had instructions to detonate at this time, the source said, Interfax reported.

A woman, a nine-year-old girl and a border guard were identified among the dead. The bodies of three men remained unidentified as of Friday evening, and 10 people remained hospitalized. Investigators have classified the explosion as a terrorist attack and are following up on reports that someone left the bomb in a bag as he got off the bus in Nalchik, the capital of Kabardino-Balkaria. A composite sketch of the suspect has been drawn up, investigators said, Interfax reported.

The bomb could have been held in the lap of one of the passengers, Kommersant reported, citing sources in the forensic team that examined the bus. The experts had recovered the lower jaw, parts of the scalp and a gold chain of the passenger, the paper reported Saturday. The bomb went off in the rear of the bus, while most of the passengers were sitting in the front, the paper said. The location and the fact that the bomb went off before the bus arrived at a police checkpoint led investigators to assume that it was not a suicide attack. The bomb's organizers could, however, have detonated it via remote control and the carrier of the bomb might have been unaware of the fact, the paper said.

The explosion was the third in a commuter bus across the country in recent weeks. Eight people were killed and 70 wounded when a homemade bomb went off in a bus in the Samara region city of Tolyatti on Oct. 31. Eight days earlier, a teenage girl was killed and eight others wounded after a hand grenade dropped by a passenger exploded on a commuter bus in Dagestan. Separatist groups in the North Caucasus have denied involvement in any of the blasts.

Meanwhile, Ingushetia resident Maksharip Khidriyev was charged with terrorism Friday for his suspected role in the Aug. 13 bombing of a Moscow-St. Petersburg train. Thirty people were hospitalized after a bomb derailed the train as it traveled through the Novgorod region. Khidriyev and his brother, Amirkhan Khidriyev, were detained Oct. 23. Prosecutors produced evidence that they were in the district where the blast occurred, Gazeta.ru reported Friday. Amirkhan Khidriyev is in custody but had not been charged as of Friday.

This article starring:
Amirkhan Khidriyev
Chechnya
Maksharip Khidriyev
Chechnya
Posted by: Fred || 11/26/2007 00:00 || Comments || Link || E-Mail|| [336062 views] Top|| File under: Chechen Republic of Ichkeria
Home Front: WoT
Islamists target Arizona base
By Sara A. Carter - Fort Huachuca, the nation's largest intelligence-training center, changed security measures in May after being warned that Islamist terrorists, with the aid of Mexican drug cartels, were planning an attack on the facility.

Fort officials changed security measures after sources warned that possibly 60 Afghan and Iraqi terrorists were to be smuggled into the U.S. through underground tunnels with high-powered weapons to attack the Arizona Army base, according to multiple confidential law enforcement documents obtained by The Washington Times.


On the bright, if that mass attack goes as well as the ones they pull or used to pull in iraq, there shouldn't be any US casualties...


"A portion of the operatives were in the United States, with the remainder not yet in the United States," according to one of the documents, an FBI advisory that was distributed to the Defense Intelligence Agency, the CIA, Customs and Border Protection and the Justice Department, among several other law enforcement agencies throughout the nation. "The Afghanis and Iraqis shaved their beards so as not to appear to be Middle Easterners."

According to the FBI advisory, each Middle Easterner paid Mexican drug lords $20,000 "or the equivalent in weapons" for the cartel's assistance in smuggling them and their weapons through tunnels along the border into the U.S. The weapons would be sent through tunnels that supposedly ended in Arizona and New Mexico, but the Islamist terrorists would be smuggled through Laredo, Texas, and reclaim the weapons later.

A number of the Afghans and Iraqis are already in a safe house in Texas, the FBI advisory said.

Fort Huachuca, which lies about 20 miles from the Mexican border, has members of all four service branches training in intelligence and secret operations. About 12,000 persons work at the fort and many have their families on base.

Lt. Col. Matthew Garner, spokesman for Fort Huachuca, said details about the current phase of the investigation or security changes on the post "will not be disclosed." "We are always taking precautions to ensure that soldiers, family members and civilians that work and live on Fort Huachuca are safe," Col. Garner said. "With this specific threat, we did change some aspects of our security that we did have in place."

According to the FBI report, some of the weapons associated with the plot have been smuggled through a tunnel from Mexico to the U.S.


Good Lord! They have Gazooks working there too?

The FBI report is based on Drug Enforcement Administration sources, including Mexican nationals with access to "sub-sources" in the drug cartels. The report's assessment is that the DEA's Mexican contacts have proven reliable in the past but the "sub-source" is of uncertain reliability.

According to the source who spoke with DEA intelligence agents, the weapons included two Milan anti-tank missiles, Soviet-made surface-to-air missiles, grenade launchers, long guns and handguns. "FBI Comment: The surface-to-air missiles may in fact be RPGs," the advisory stated, adding that the weapons stash in Mexico could include two or three more Milan missiles.

The Milan, a French-German portable anti-tank weapon, was developed in the 1970s and widely sold to militaries around the world, including Saddam Hussein's Iraq. Insurgents in Iraq reportedly have used a Milan missile in an attack on a British tank. Iraqi guerrillas also have shot down U.S. helicopters using RPGs, or rocket-propelled grenades.

FBI spokesman Paul Bresson would not elaborate on the current investigation regarding the threat, but said that many times the initial reports are based on "raw, uncorroborated information that has not been completely vetted." He added that this report shows the extent to which all law enforcement and intelligence agencies cooperate in terror investigations.

"If nothing else, it provides a good look at the inner working of the law-enforcement and intelligence community and how they work together on a daily basis to share and deal with threat information," Mr. Bresson said. "It also demonstrates the cross-pollination that frequently exists between criminal and terrorist groups."

The connections between criminal enterprises, such as powerful drug cartels, and terrorist organizations have become a serious concern for intelligence agencies monitoring the U.S.-Mexico border.


Ltop's on top of that.


"Based upon the information provided by the DEA handling agent, the DEA has classified the source as credible," stated a Department of Homeland Security document, regarding the possibility of an attack on Fort Huachuca. "The identity of the sub-source has been established; however, none of the information provided by the sub-source in the past has been corroborated."

The FBI advisory stated the "sub-source" for the information "is a member of the Zetas," the military arm of one of Mexico's most dangerous drug-trafficking organizations, the Gulf Cartel. The Gulf Cartel controls the movement of narcotics from Nuevo Laredo, Mexico, into the U.S. along the Laredo corridor. However, the sub-source "for this information is of unknown reliability," the FBI advisory stated.

According to the DEA, the sub-source identified Mexico's Sinaloa cartel as the drug lords who would assist the terrorists in their plot. This led the DEA to caution the FBI that its information may be a Gulf Cartel plant to bring the U.S. military in against its main rival. The Sinaloa and Gulf cartels have fought bloody battles along the border for control of shipping routes into the U.S. "It doesn't mean that there isn't truth to some of what this source delivered to U.S. agents," said one law-enforcement intelligence agent, on the condition of anonymity. "The cartels have no loyalty to any nation or person. It isn't surprising that for the right price they would assist terrorists, knowingly or unknowingly."
Posted by: anonymous5089 || 11/26/2007 08:15 || Comments || Link || E-Mail|| [336065 views] Top|| File under:
India-Pakistan
Mother asks son to become a terrorist
Doda, India, Nov. 25:

Rarely does one across a mother who would ask her son to pick up the gun and become a terrorist. This has happened in a far-flung, mountainous village in the militancy-infested Doda district of Jammu province.

Hajma Bi, a resident of Kashtigarh village, asked her son to become a terrorist. The boy did so and joined a terrorist group, operating in the area for some time. But he had a mission.

Inayatullah Khan, a young boy was leading a harsh but simple mountainous life in a difficult terrain with his large family of sisters and brothers. Perhaps, the whole family would never have imagined that the events would take such a shape that it would be difficult for them to lead normal lives.

Heavily armed terrorists swooped upon his village one day and asked Inayatullah's father to give them his son to take part in the jihad in Jammu and Kashmir. As the father refused, the terrorists let loose a reign of terror on the poor peasant family. "The terrorists started returning everyday to harass us," said Hajma Bi, Inayatullah's mother.
Fear and uncertainly forced Hajma Bi and her husband to send their son elsewhere. The terrorists got frustrated when they did not find the boy around. They belonged to the Hizbul Mujahideen. The terrorists led by Bashir Luhaar molested the daughters and daughters-in-law of the family, beat up the father and tortured the male members.
Inayatullah's brothers were asked to undress before they thrashed them. The old father died after being beaten up so mercilessly. This became too much for the family. The mother took a decision," said Mr Mahohar Singh, senior superintendent of police, Doda.

Hajma Bi asked his son to avenge the killing of his father and humiliation of the women of the family.

Inayatullah became a terrorist, killed Bashir Luhaar and his associates and fulfilled the promise that he made to his mother.

"I am happy to have fulfilled the promise to my mother," said Inayatullah, who recently surrendered before the Doda police at a surrender ceremony. But his wife Nasreen Begum is scared for she fears retaliation by other members of the Hizbul Mujahideen. "They would try to kill us as my husband killed a top Hizbul Mujahideen commander. We need protection," said a worried Nasreen Begum.
Posted by: john frum || 11/26/2007 16:14 || Comments || Link || E-Mail|| [336072 views] Top|| File under:
Two killed, over 20 injured in four blasts in NE India
(KUNA) -- At least two people were killed and more than 20 injured in four blasts across Assam, a state in Northeast India, Sunday. An Assam police spokesman told news agency Indo Asian News Service that there were four explosions within two hours this evening. While, one explosion occurred in Assam's Tinsukia town, the state's main city Guwahati experienced two blasts. In another incident, insurgents launched a grenade attack at a police station in Assam's Bilasipara town, the spokesman said. There were no casualties in this attack. At least two people were killed and more than 20 injured in the blasts, the spokesman said.
Posted by: Fred || 11/26/2007 00:00 || Comments || Link || E-Mail|| [336063 views] Top|| File under:
Taliban burn aid agency food: officials
WANA: Local Taliban militants seized and burned thousands of kilogrammes of food destined for pregnant women from a hospital in South Waziristan, officials said on Sunday.

The food, mainly lentils and cooking oil, had been supplied by the aid charity Save the Children to feed pregnant women suffering from malnutrition.

A Taliban activist said they were destroyed because "foreign NGOs want to harm our future generations." An administration official, Tariq Salim, said the Health Ministry officials had not consulted him before distributing food directly to the women. Meanwhile, in North Waziristan, three people were killed and five wounded when troops conducted "retaliatory" strikes on suspected militant hideouts in Mir Ali, local officials said. Several houses were destroyed in the strikes that came after militants hit a checkpost with a missile barrage. One soldier was wounded in the rocket attack late Saturday, they said.
Posted by: Fred || 11/26/2007 00:00 || Comments || Link || E-Mail|| [336064 views] Top|| File under: Taliban
People told to vacate village in Waziristan
The army directed residents of Thapi village in North Waziristan to vacate the area at around 4pm on Sunday after it defused six remote controlled improvised explosive devices (IEDs) fitted near the village. The army ordered the residents to vacate the village, 15 kilometres east of Miranshah, under the collective responsibility clause of the Frontier Crime Regulations (FCR).

Meanwhile, a 35-member jirga from the village also met Assistant Political Agent (APA) Taslim Khan in Miranshah. The APA extended the deadline till 12pm on Monday (today). The jirga members included Malik Gul Bahram Khan, Malik Gul Faraz Khan, Malik Awal Din, Malik Zar Wali and Malik Usman Khan. The Frontier Crime Regulations comprises a set of laws enforced by British colonialists in 1901 in the tribal areas.

Posted by: Fred || 11/26/2007 00:00 || Comments || Link || E-Mail|| [336062 views] Top|| File under: Taliban
Mighty Pak army starts ground offensive in Swat
Security forces backed by gunship helicopters and artillery have begun a ground offensive against pro-Taliban militants, killing at least 35 of them and losing two soldiers, the military said on Sunday. It was the first time ground troops had been used in the Swat region, said army spokesman Major General Waheed Arshad.

He said the troops had gained control of mountaintops overlooking three militant-held villages near Mingora in an operation that was launched late on Saturday, reported AP. The troops controlled all entry and exit points to these villages, he added. He said 15 soldiers were also wounded. "The strongholds of militants are being hit. Troops have demolished their bunkers and destroyed a checkpost," Arshad said.

Meanwhile, Swat Media Centre spokesman Amjad Iqbal told reporters that three policemen had been injured in fighting in the Balogram, Rahimabad and Barikot areas. Online reported that two of the policemen had sustained minor injuries when militants in Balogram and Rahimabad shot at a mobile police car. In another incident, a Suzuki van parked along the roadside exploded on Saturday night, injuring one soldier. He said security forces had ensured that mosques, madrassas and the civil population were not affected by Saturday night's operation. An arms depot discovered in Kooza Bandai Government School had been destroyed, he added.

Curfew extended: Also on Sunday, the local administration announced a 24-hour extension to the curfew that has been in place since Saturday afternoon, enforcing it till 2pm on Monday. Earlier, a 24-hour curfew had been imposed from 2pm on Saturday till 2pm on Sunday. Local residents said artillery had been targeting militant positions in Dherai, Kooza Bandai and Najia Top, while gunship helicopters pounded rebel cleric Maulana Fazlullah's headquarters in Imam Dherai and its surroundings, Daily Times staffers Daud Khattak and Saleem Athar reported. Several Taliban have been killed and injured in the previous 24 hours of fighting but the exact number of casualties could not be confirmed from any independent sources.

People of the restive areas continued fleeing their houses to escape to the relative safety of Mingora, Faizabad and Saidu Sharif. Telephone connections have been switched off and people in areas where the fighting is going on are facing food shortages. Local residents said the troops had stopped the delivery of any food items, medicine and other basic necessities of life to Taliban-held areas, resulting in residents facing serious food, healthcare and transportation problems.

Fazlullah visit: Meanwhile, Taliban sources said Maulana Fazlullah had visited militant positions in Najia Top, Kooza Bandai and Dherai and issued fresh instructions to his men. Briefing journalists a day earlier, NWFP caretaker Information Minister Imtiaz Hussain Gillani said the provincial government was planning to convene a grand jirga to discuss the trouble in Swat and suggest methods to defuse the tension there. He said the caretaker cabinet had decided to establish camps for the people of Swat displaced by the fighting between security forces and Taliban militants.

FM radio: Authorities have also set up their own FM radio station to counter the militant propaganda spread by Fazlullah's pirate radio station.

This article starring:
Major General Waheed Arshad
Maulana Fazlullah
TNSM
NWFP caretaker Information Minister Imtiaz Hussain Gillani
Swat Media Centre spokesman Amjad Iqbal
Posted by: Fred || 11/26/2007 00:00 || Comments || Link || E-Mail|| [336062 views] Top|| File under: TNSM
Iraq
Bride, groom stopped in Iraq actually terror suspects
Soldiers manning a checkpoint near Baghdad stopped a wedding convoy to find that the purported bride and groom were wanted terror suspects, an Iraqi Defense Ministry official said Monday.

The Army set up the checkpoint last week in the Taji area, about 12 miles (20 kilometers) north of Baghdad. The soldiers became suspicious of the convoy because its members -- save the "bride" -- were all male and because one of the cars in the convoy did not heed orders to stop, the official said. Also, soldiers said, the people in the car seemed nervous and the groom refused to lift his bride's veil when soldiers asked him to, according to the official.

Soldiers ordered everyone out of the car, the official said. Upon inspecting the convoy, soldiers found a stubbly-faced man, Haider al-Bahadli, decked out in a white bride's dress and veil. Bahadli was wanted on terror-related charges, as was his groom, Abbas al-Dobbi, the official said. Two other terror-related suspects were detained as well.





Abbas al-Dobbi, left, and al-Bahadli were reportedly part of a wedding convoy that drew soldiers' suspicion.


Posted by: john frum || 11/26/2007 16:01 || Comments || Link || E-Mail|| [336067 views] Top|| File under:
Terror suspects disquised as bride and groom arrested in Iraq
Two terror suspects were detained as they tried to pass through a checkpoint disguised as a bride and groom outside the Iraqi capital.

The procession Sunday near Taji, about 20 kilometers (12 miles) north of Baghdad, raised suspicion among the soldiers because most of those celebrating were men, an official in the ministry told The Associated Press. Soldiers searched the car carrying the purported bride and groom and discovered the "couple" were two wanted men: Haider al-Bahadili and Abbas Latif. Two other terror suspects were detained along with them, according to the Defense Ministry statement.

The official, who spoke on condition of anonymity due to ministry orders, said the investigation into the suspects was ongoing and declined to release further information.

This article starring:
ABAS LATIF
Iraqi Insurgency
HAIDER AL BAHADILI
Iraqi Insurgency
Posted by: Delphi || 11/26/2007 12:39 || Comments || Link || E-Mail|| [336065 views] Top|| File under:
Joint Force Detain AQI Commander, Uncover 18 IEDs
BALAD, Iraq – Iraqi Forces, advised by U.S. Special Forces, detained one suspected al Qaeda in Iraq terrorist commander and two suspected extremists, as well as uncovered 18 improvised explosive devices during three separate operations Nov. 25 targeting criminal groups within Iraq.

The Habbaniyah Special Weapons and Tactics team, along with U.S. Special Forces, conducted a raid west of Baghdad specifically targeting an AQI commander. The individual is reported to be responsible for murder and intimidation campaigns against Iraqi Police and their families in Saqlawiyah, and multiple improvised explosive device attacks against Iraqi and Coalition Forces.

In a separate operation, the 8th Iraqi Army Division and U.S. Forces conducted a raid to disrupt the command structure of an extremist network operating in Ash Shamiyah. This network is alleged to be responsible for multiple attacks against the Iraqi Army, which have killed several IA Soldiers. Two suspects were detained during the operation.

Additionally, during a mission to clear southwest Baqubah of al Qaeda in Iraq terrorists, Iraqi Forces and U.S. Special Forces discovered 18 IEDs along with a homemade mortar system, RPG rounds, remote detonation devices, homemade primers, 30 feet of detonation cord and military grade explosive. All items were destroyed by controlled blast.

There were no Iraqi or U.S. Forces injured during the operations.
Posted by: Glenmore || 11/26/2007 11:07 || Comments || Link || E-Mail|| [336062 views] Top|| File under: al-Qaeda in Iraq
Coalition forces capture criminal element leader, two others detained
lition forces captured a suspected Special Groups leader and detained two other suspected criminals during operations late Friday in Ar Rashidiyah, north of Baghdad, near the Tigris River.

The targeted individual reportedly directed his splinter group cell to attack Coalition forces and assassinate Iraqis who work with Coalition forces. Intelligence also showed the primary focus of the wanted individual's criminal element was explosively formed penetrator emplacement, murder and kidnapping.

Intelligence led ground forces to the target area where they conducted raids on multiple buildings that resulted in the capture of the suspected criminal and the detainment of two additional suspects. All suspected criminals were detained without incident. During the operations, ground forces also discovered multiple assault rifle ammunition magazines.
Posted by: Fred || 11/26/2007 00:00 || Comments || Link || E-Mail|| [336063 views] Top|| File under: Mahdi Army
Ten killed, eight detained as Coalition forces target AQI senior leaders
Ten terrorists were killed and eight suspects detained during Coalition forces operations Saturday north of Samarra.

During three coordinated operations early Saturday, Coalition forces targeted senior al-Qaeda in Iraq leaders and associates, killing a wanted individual, believed to be associated with the Badush prison escape in March. Reports indicate that the wanted individual had previously been imprisoned for weapons smuggling.

As the ground force approached the target area, they were engaged by armed men who were then observed maneuvering into defensive positions near a reed line. Responding in self-defense, the ground force called for supporting aircraft to engage, killing eight terrorists, including the wanted individual. Seven suspects were detained as Coalition forces cleared the target area.

The ground force found a sniper rifle, machine guns and military-style vest from searching the area. All the weapons were safely destroyed on site to prevent further use by terrorists.

Saturday afternoon, Coalition forces detained one suspect during operations targeting associates of al-Qaeda in Iraq senior leaders. When the ground force arrived in the area, they observed three men inside of a vehicle and called for them to come out. One man complied and was subsequently detained. The other two remained inside the vehicle and detonated a suicide vest, causing the vehicle to explode, killing both men. Once the fire was out, the ground force secured the area and found a pistol and the detonated suicide vest. "We're keeping the pressure on al-Qaeda in Iraq, dismantling their leadership," said Maj. Winfield Danielson, MNF-I spokesperson. "We will continue targeting al-Qaeda, further diminishing their ability to conduct indiscriminate attacks."
Posted by: Fred || 11/26/2007 00:00 || Comments || Link || E-Mail|| [336062 views] Top|| File under: al-Qaeda in Iraq
Rusafa car bomb attack kills 6 Iraqis
Six Iraqis were killed and 22 more were wounded when an extremist detonated a vehicle-borne improvised explosive device Nov. 25 in the Rusafa district of eastern Baghdad. Following the attack, Soldiers with Company A, 1st Battalion, 504th Parachute Infantry Regiment, 2nd Infantry Brigade Combat Team, rushed to the scene and sealed off the area. The wounded were transported to a medical facility for treatment.
Posted by: Fred || 11/26/2007 00:00 || Comments || Link || E-Mail|| [336062 views] Top|| File under: Iraqi Insurgency
New Al Qaeda video shows 9 police shot
An Al Qaeda-led group has posted a video on the internet purportedly showing militants shooting nine Iraqi police officers. The insurgent group says the men were captured in Salahuddin province north of the capital Baghdad during a recent attack there by US and Iraqi forces. The authenticity of the video has not been verified, but it was posted on a website known to be used by Iraqi insurgents.


Sadists enjoy dwelling on such things. Once their acts are on tape, they can get their sexual jollies over an over again, sharing them with their like-minded friends worldwide. At least with kiddy pørn the victims live through the experience.
Posted by: Fred || 11/26/2007 00:00 || Comments || Link || E-Mail|| [336062 views] Top|| File under: al-Qaeda in Iraq
Israel-Palestine-Jordan
PA bans Hamas conference in West Bank
Ma'an – Hamas' spokesperson Fawzi Barhoum on Sunday described banning a Hamas conference in the West Bank as formal decision by the Palestinian Authority to ban all Hamas activity in the West Bank.

At a press conference in Gaza City Barhoum said, "Hamas' voice in the West Bank will resound despite the tyrannical conduct of the Palestinian Authority. Such conduct reflects a policy of restricting freedom of expression in the West Bank while in Gaza Strip, all the Palestinian factions including Fatah enjoy that freedom."

Acording to the spokesperson, a press conference was supposed to be held in Ramallah by Hamas' members Hussain Abu Kreik and Faraj Rummana, but they were summoned and arrested by the Palestinian preventive security.

This article starring:
Faraj Rummana
Hamas
Fawzi Barhoum
Hamas
Hussain Abu Kreik
Hamas
Posted by: Fred || 11/26/2007 00:00 || Comments || Link || E-Mail|| [336062 views] Top|| File under: Hamas
Hamas kidnaps five Fatah members
Ma'an – Fatah claimed on Sunday that Hamas-affiliated gunmen have kidnapped a Palestinian intelligence officer along with four other Fatah affiliates in the Gaza Strip. The Palestinian intelligence was named as Wael Salimi. Fatah said in a statement, "The abduction is part of a series which Hamas has conducted after the huge Fatah rally commemorating the death of late Palestinian president Yasser Arafat."

This article starring:
Wael Salimi
Fatah
Posted by: Fred || 11/26/2007 00:00 || Comments || Link || E-Mail|| [336063 views] Top|| File under: Hamas
Israeli forces seize Palestinian in possession of explosive belt
Ma'an – Israeli forces on Sunday closed the Beit Eba military checkpoint, west of Nablus in the northern West Bank, in both directions saying they had seized a Palestinian in possession of an explosive belt. Ma'an's reporter quoted eyewitnesses as saying that the soldiers closed the checkpoint to Palestinians in both directions and that a young Palestinian man was taken away by Israeli soldiers.
Posted by: Fred || 11/26/2007 00:00 || Comments || Link || E-Mail|| [336064 views] Top|| File under: al-Aqsa Martyrs
Israeli forces kill Al-Aqsa brigades member in Tulkarem raid
Ma'an – An activist affiliated to Fatah's Al-Aqsa Martyrs Brigades was killed and another was injured in an Israeli incursion into Tulkarem refugee camp on Sunday afternoon. The deceased was included in the amnesty list which the Israelis announced a few weeks ago. 15 Palestinian citizens were also arrested in the Israeli raid.

According to Ma'an's reporter, several Israeli military vehicles stormed the camp, besieging a café, before opening fire on two activists who were sitting in the café. Twenty-four-year-old Muhammad Qawzah was killed and Musheer Al-Mansuri was injured. Our correspondent added that the invading Israeli force seized 15 other Palestinains who were in the café before they withdrew.

This article starring:
Al-Aqsa Martyrs Brigades
Muhammad Qawzah
Al-Aqsa Martyrs Brigades
Musheer Al-Mansuri
Al-Aqsa Martyrs Brigades
Posted by: Fred || 11/26/2007 00:00 || Comments || Link || E-Mail|| [336067 views] Top|| File under: al-Aqsa Martyrs
Al-Aqsa Brigades shell Karni Crossing
Ma'an – Fatah's Al-Aqsa Brigades claimed responsibility on Sunday afternoon for launching three mortar shells at a group of Israeli military vehicles near the Karni crossing. They said in a statement that the operation came in retaliation for Israeli atrocities against the Palestinian people and the Israeli policy of targeted killings of resistance fighters in the West Bank.
Posted by: Fred || 11/26/2007 00:00 || Comments || Link || E-Mail|| [336062 views] Top|| File under: al-Aqsa Martyrs
Two killed and nine injured by Israeli forces in Gaza Strip
Ma'an – Palestinian medical sources announced on Sunday morning that two activists were killed and a third was injured by Israeli fire east of Al-Maghazi refugee camp in the central Gaza Strip. According to local residents, an undercover Israeli force infiltrated the refugee camp and clashed with combatants affiliated to Islamic Jihad's Al-Quds Brigades and the military wing of the Popular Resistance Committees, An-Nasser Salah Addin Brigades. Yousif Mousa from the Al-Quds Brigades, and Alaa Zuraiy from the An-Nasser Brigades were killed.

Palestinian medical sources also announced on Sunday that nine Palestinian citizens were injured, including two children, near the An-Nada towers in the northern Gaza Strip by an Israeli artillery shell, another citizen is feared dead. Muawiya Hassanein, the director of the Ambulance and Emergency Department of the Palestinian health ministry named five of the injured as twenty-five-year-old Azzam Al-Ajrami, twenty-one-year-old Nidal Abu Rukba, thirty-year-old Jihad Deifallah, ten-year-old Saed Abu Al-Qumsan and seven-year-old Muna Abu Nahil. He said they were sent to Kamal Udwan hospital describing their injuries as serious. Hassanein added that three others were taken to Al-Awda hospital. Cooperation is ongoing with the Israelis to search for the ninth Palestinian believed to have been killed.

On Saturday, Israeli forces killed two brothers from Beit Hanoun in the northern Gaza Strip as they came close to the Erez crossing at Beit Hanoun. There has been an escalation in Israeli military operations on the Gaza border in the lead up to the Annapolis summit in the US, due to begin on Tuesday.
Posted by: Fred || 11/26/2007 00:00 || Comments || Link || E-Mail|| [336062 views] Top|| File under: Islamic Jihad
Science & Technology
Laser Guided Mortar Round
The U.S. is shipping laser guided 120mm mortar rounds to Iraq and Afghanistan. The XM395 Precision Guided Mortar Munition has been in development for twelve years, and was almost cancelled at least once because of the delays.

The 38 pound XM395 round has a range of seven kilometers, and will land within three feet of where the laser is pointed. Unguided mortar shells cannot put the first round that close, and requires firing several rounds, and adjusting aim, before you get one on the target. A guided mortar round is very useful in urban warfare, where a miss will often kill civilians. The 120mm mortar round has about five pounds of explosives, compared to 15 pounds in a 155mm shell. The smaller explosive charges limits collateral damage to civilians.

The XM395 completed its testing over the Summer, and will begin arriving in Iraq and Afghanistan early next year. Each round will cost about $40,000. Every U.S. infantry battalion is equipped with 120mm mortars.
Posted by: GolfBravoUSMC || 11/26/2007 11:24 || Comments || Link || E-Mail|| [336066 views] Top|| File under:
Southeast Asia
Two killed, 21 arrested in southern Thailand
At least that's what I think happened. The poor editing makes the story confusing.
A defense volunteer and a villager were killed in Thailand's southernmost Yala and Narathiwat provinces on Monday morning, and paramilitary rangers arrested 21 men now being held on suspicion of involvement in the region's ongoing jihad insurgency.

Asae Madeemong, 54, was gunned down in a hail of bullets on his way to work in Yala's Raman district. According to the preliminary investigation, a group of suspected terrorists insurgents laid spikes on the roadway, and opened fire on the victim, who lost control of his vehicle and was shot dead.

Identified as Mueso Yago, the victim was found dead in a pool of blood on the road near his motorcycle in Narathiwat's Ruso district. He was wounded but then shot in the head by an unknown number of attackers, according to police investigators.

Meanwhile, in Narathiwat's Takbai district, a unit of some 400 paramilitary rangers on Monday morning arrested four leaders of the Runda Kumpulan Kecil (RKK) terrorist insurgent group in a predawn raid in a village where the terrorists insurgents are known to be active. The rangers seized many items believed to be used in attacks, including chainsaws, radio transmitters and receivers. The rangers detained 21 terrorist insurgent suspects for further questioning.
Posted by: ryuge || 11/26/2007 07:20 || Comments || Link || E-Mail|| [336062 views] Top|| File under: Thai Insurgency
Sri Lanka
Sri Lankan jets bomb rebel satellite centre
The Sri Lankan air force pounded Tamil Tiger rebel positions in the restive north while seven rebels and three security forces personnel died in ground fighting on the island, the military said on Sunday.

The air raid in rebel-held Kilinochchi in the north and the clashes in Vavuniya and Mannar were the latest engagements in intensified fighting between government forces and Liberation Tigers of Tamil Eelam (LTTE) rebels. "Air force jets bombed an LTTE satellite communications and coordinating centre in (the) Dharampuram area northeast of Kilinochchi on Sunday morning," said a spokesman at the Media Centre for National Security, adding that details of casualties were not immediately available.

10 killed: The military said separately that ground fighting on Saturday in Vavuniya and Mannar in the north killed seven Tamil Tiger rebels, while a mine blast in Mannar killed a soldier and a rebel Claymore fragmentation mine killed two police personnel in the eastern district of Batticaloa. The military also said fighting on Friday killed 14 rebels and left three soldiers wounded.

The Tigers said the air force bombed civilian settlements. "It was a civilian target and murdered people were civilian women, children and men. Four people were killed and three wounded from one family," said Tamil Tiger rebel military spokesman Rasiah Ilanthiraiyan, speaking by phone from rebel-held Killinochchi.

There was no independent confirmation and military analysts say both sides exaggerate enemy losses and play down their own. The military has launched an offensive to drive out the rebels from Mannar after evicting them earlier this year from jungle terrain they controlled in the east.
Posted by: Fred || 11/26/2007 00:00 || Comments || Link || E-Mail|| [336062 views] Top|| File under:
Syria-Lebanon-Iran
Iran detains 11 Kurdish rebels
Iran has detained 11 Kurdish rebels in the northwest of the Islamic Republic for carrying out a bombing and other attacks, the official IRNA news agency said on Sunday.

The Intelligence Ministry said the Kurds were members of the Party of Free Life of Kurdistan (PJAK), an offshoot of the Kurdish separatist movement, Kurdistan Workers Party (PKK), that is fighting Turkey, IRNA reported. Analysts say PJAK rebels have bases in the remote mountains of northeastern Iraq. Iran has on several occasions this year reported clashes between its forces and members of the Kurdish group. "A military propaganda unit of PJAK has been broken up in Kurdistan province and 11 people have been detained," the ministry said. "They were behind a bomb explosion, attack on a police station, several cases of percussion bomb blasts and acts against Islamic Republic's system," it said without giving more details.

Last week, an official Iranian newspaper reported Iranian security forces had killed three Kurdish rebels, also PJAK members, in Iran's Kurdistan province.
Posted by: Fred || 11/26/2007 00:00 || Comments || Link || E-Mail|| [336062 views] Top|| File under: Govt of Iran
Who's in the News
52
[untagged]
4
Taliban
3
al-Qaeda in Iraq
3
Hezbollah
3
al-Aqsa Martyrs
2
Jamaat-e-Islami
2
Hamas
2
Govt of Pakistan
2
Govt of Iran
2
Iraqi Baath Party
2
Iraqi Insurgency
2
Govt of Syria
1
Mahdi Army
1
Palestinian Authority
1
al-Qaeda
1
Thai Insurgency
1
Chechen Republic of Ichkeria
1
TNSM
1
Global Jihad
1
Govt of Sudan
1
al-Qaeda in Arabia
1
HUJI
1
Islamic Jihad
1
Jamaat-ul-Mujahideen Bangladesh
Bookmark
E-Mail Me
The Classics
The O Club
Rantburg Store
The Bloids
The Never-ending Story
Thugburg
Gulf War I
The Way We Were
Bio
Merry-Go-Blog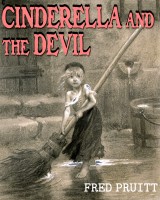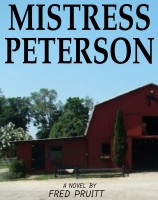 On Sale now!


A multi-volume chronology and reference guide set detailing three years of the Mexican Drug War between 2010 and 2012.

Rantburg.com and borderlandbeat.com correspondent and author Chris Covert presents his first non-fiction work detailing the drug and gang related violence in Mexico.

Chris gives us Mexican press dispatches of drug and gang war violence over three years, presented in a multi volume set intended to chronicle the death, violence and mayhem which has dominated Mexico for six years.
Click here for more information


Meet the Mods
In no particular order...


Steve White
Seafarious
tu3031
badanov
sherry
ryuge
GolfBravoUSMC
Bright Pebbles
trailing wife
Gloria
Fred
Besoeker
Glenmore
Frank G
3dc
Skidmark



Better than the average link...



Rantburg was assembled from recycled algorithms in the United States of America. No trees were destroyed in the production of this weblog. We did hurt some, though. Sorry.
35.172.111.47

Help keep the Burg running! Paypal: