--Tech & Moderator Notes
Happy Thanksgiving!
Despite all the negative, awful things in the world, some of which are reported every day here at Rantburg, there is still much to be thankful for. In memory of Thanksgivings past, the number alone for which I am thankful, herewith President Lincoln's first proclamation on the subject.



Proclamation of Thanksgiving This is the proclamation which set the precedent for America's national day of Thanksgiving. During his administration, President Lincoln issued many orders similar to this. For example, on November 28, 1861, he ordered government departments closed for a local day of thanksgiving.

Sarah Josepha Hale, a 74-year-old magazine editor, wrote a letter to Lincoln on September 28, 1863, urging him to have the "day of our annual Thanksgiving made a National and fixed Union Festival." She explained, "You may have observed that, for some years past, there has been an increasing interest felt in our land to have the Thanksgiving held on the same day, in all the States; it now needs National recognition and authoritive fixation, only, to become permanently, an American custom and institution."

Prior to this, each state scheduled its own Thanksgiving holiday at different times, mainly in New England and other Northern states. President Lincoln responded to Mrs. Hale's request immediately, unlike several of his predecessors, who ignored her petitions altogether. In her letter to Lincoln she mentioned that she had been advocating a national thanksgiving date for 15 years as the editor of Godey's Lady's Book. George Washington was the first president to proclaim a day of thanksgiving, issuing his request on October 3, 1789, exactly 74 years before Lincoln's.

The document below sets apart the last Thursday of November "as a day of Thanksgiving and Praise." According to an April 1, 1864, letter from John Nicolay, one of President Lincoln's secretaries, this document was written by Secretary of State William Seward, and the original was in his handwriting. On October 3, 1863, fellow Cabinet member Gideon Welles recorded in his diary how he complimented Seward on his work. A year later the manuscript was sold to benefit Union troops.

Washington, D.C.

October 3, 1863

By the President of the United States of America.

A Proclamation.

The year that is drawing towards its close, has been filled with the blessings of fruitful fields and healthful skies. To these bounties, which are so constantly enjoyed that we are prone to forget the source from which they come, others have been added, which are of so extraordinary a nature, that they cannot fail to penetrate and soften even the heart which is habitually insensible to the ever watchful providence of Almighty God.

In the midst of a civil war of unequalled magnitude and severity, which has sometimes seemed to foreign States to invite and to provoke their aggression, peace has been preserved with all nations, order has been maintained, the laws have been respected and obeyed, and harmony has prevailed everywhere except in the theatre of military conflict; while that theatre has been greatly contracted by the advancing armies and navies of the Union. Needful diversions of wealth and of strength from the fields of peaceful industry to the national defence, have not arrested the plough, the shuttle or the ship; the axe has enlarged the borders of our settlements, and the mines, as well of iron and coal as of the precious metals, have yielded even more abundantly than heretofore. Population has steadily increased, notwithstanding the waste that has been made in the camp, the siege and the battle-field; and the country, rejoicing in the consciousness of augmented strength and vigor, is permitted to expect continuance of years with large increase of freedom.

No human counsel hath devised nor hath any mortal hand worked out these great things. They are the gracious gifts of the Most High God, who, while dealing with us in anger for our sins, hath nevertheless remembered mercy. It has seemed to me fit and proper that they should be solemnly, reverently and gratefully acknowledged as with one heart and one voice by the whole American People. I do therefore invite my fellow citizens in every part of the United States, and also those who are at sea and those who are sojourning in foreign lands, to set apart and observe the last Thursday of November next, as a day of Thanksgiving and Praise to our beneficent Father who dwelleth in the Heavens. And I recommend to them that while offering up the ascriptions justly due to Him for such singular deliverances and blessings, they do also, with humble penitence for our national perverseness and disobedience, commend to His tender care all those who have become widows, orphans, mourners or sufferers in the lamentable civil strife in which we are unavoidably engaged, and fervently implore the interposition of the Almighty Hand to heal the wounds of the nation and to restore it as soon as may be consistent with the Divine purposes to the full enjoyment of peace, harmony, tranquillity and Union.

In testimony whereof, I have hereunto set my hand and caused the Seal of the United States to be affixed.

Done at the City of Washington, this Third day of October, in the year of our Lord one thousand eight hundred and sixty-three, and of the Independence of the United States the Eighty-eighth.

By the President: Abraham Lincoln

William H. Seward,

Secretary of State
Posted by: trailing wife || 11/25/2021 10:14 || Comments || Link || E-Mail|| [264 views] Top|| File under:
Africa Horn
Anti-Coup Groups Denounce Deal Between Military Junta and Former PM
[SPUTNIKNEWS] Amid serious public pressure, Sudanese Prime Minister Abdalla Hamdok has sought to justify his deal with the military, telling Saudi-backed Al Arabiya network in a Tuesday interview that he entered into the "political agreement" in hopes of "sparing the blood of the Sudanese and preserving the [economic] gains made."Hamdok was returned to his previous post Sunday following nearly a month spent under house arrest after Sudanese army chief Abdel-Fattah al-Burhan deposed the civilian government in a dramatic coup d'etat on Oct. 25.

Proponents of civilian rule were quick to denounce the 14-point agreement, and prominent activist groups, such as Forces for Freedom and Change and the Sudanese Professionals Association, have pledged to continue mobilizing until full civilian rule is restored.

Huge crowds of Sudanese demonstrators

erupted into the streets

of Khartoum Sunday immediately after the deal was announced to condemn the arrangement.



Posted by: Fred || 11/25/2021 00:00 || Comments || Link || E-Mail|| [142 views] Top|| File under: Govt of Sudan
Britain
27 die trying to cross Channel to UK
[Dhaka Tribune] At least 27 migrants colonists died after their dinghy capsized on Wednesday while trying to cross the Channel from

La Belle France

to

Britannia

, a local mayor said.According to fishermen, more migrants colonists left

La Belle France

's northern shores than usual to take advantage of calm sea conditions, although the water was bitterly cold. One fisherman called the rescue services after seeing an empty dinghy and people floating motionless nearby.

Calais mayor Natacha Bouchart told BFM television the

corpse count

now stood at 27, minutes after another mayor put the tally at 24.

The local

coasties

said they could not yet confirm the number of deaths, adding that rescue services had found around 20 people in the water of whom only two were conscious. They estimated that there had been about 30 people on the dinghy before it capsized.

French Interior Minister Gerald Darmanin said he was heading for the coast. "Strong emotion in the face of the tragedy of numerous deaths due to the capsizing of a migrant boat in the English Channel," he wrote in a tweet.

Two helicopters and three police or rescue boats were at the scene, local authorities said. One fisherman, Nicolas Margolle, told

Rooters

he had seen two small dinghies earlier on Wednesday, one with people on board and another empty.

He said another fisherman had called rescue services after seeing an empty dinghy and 15 people floating motionless nearby, either unconscious or dead.

He confirmed there were more dinghies on Wednesday because the weather was good. "But it's cold," Margolle added.

Early on Wednesday,

Rooters

news hound

s saw a group of over 40 migrants colonists head towards

Britannia

on a dinghy.

The Channel is one of the world's busiest shipping lanes and currents are strong. Overloaded dinghies often barely stay afloat and are at the mercy of waves.

While French police have prevented more crossings than in previous years, they have only partially stemmed the flow of migrants colonists wanting to reach

Britannia

- one of the many sources of tensions between

Gay Paree

and London.




Posted by: Fred || 11/25/2021 00:00 || Comments || Link || E-Mail|| [121 views] Top|| File under: Migrants/Illegal Immigrants
Caucasus/Russia/Central Asia
Resident of Kabardino-Balkaria suspected of creating a terrorist cell
Direct Translation via Google Translate. Edited.


[KavkazUzel] A resident of

Kabardino-Balkaria

, suspected of creating a subdivision of an international terrorist organization, has been put on the international wanted list.

According to the investigation, the suspect in the period from 2012 to 2017, while in Syria, organized the activities of a terrorist organization banned in Russia and involved two residents of Kabardino-Balkaria in it. Investigators believe that he also organized the financing of the organization at the expense of funds collected under the guise of charity from various organizations, as well as obtained through extortion, robberies and fraud committed by members of the group. 

A criminal case was initiated against the suspect under Part 1 of Article 205.5 of the Criminal Code of Russia (organization of the activities of an organization that, in accordance with the legislation of the Russian Federation, is recognized as terrorist). "The suspect has been put on the international wanted list," the Investigative Department of the Investigative Committee for Kabardino-Balkaria said on its website today.

Posted by: badanov || 11/25/2021 00:00 || Comments || Link || E-Mail|| [110 views] Top|| File under: Devout Moslems
India-Pakistan
Two soldiers martyred in Balochistan attack
[DAILYTIMES.PK] On Wednesday, two Army soldiers got martyred after

faceless myrmidons

attacked a checkpost of security forces in the Balochistan


...the Pak province bordering Kandahar and Uruzgun provinces in Afghanistan and Sistan Baluchistan in Iran. Its native Baloch propulation is being displaced by Pashtuns and Punjabis and they aren't happy about it...


area of Tump, Daily Times reported.


Never-Tumpers™




To your room, Frank G — that's awful!!

"A group of externally sponsored

faceless myrmidons

fired onto a checkpost of security forces established in general area Tump, Balochistan, to prevent the movement of these

faceless myrmidons

into built-up areas," ISPR said.

ISPR further said that the security forces retreated in response with all the available weapons that resulted in heavy losses to the terrorists.

"During the engagement, however, two soldiers Sepoy Naseebullah, resident of Kharan, and Sepoy Insha Allah, resident of Lakki Marwat sacrificed their lives fighting valiantly," said the ISPR.

The ISPR reminded that Pakistain's security forces were determined to defeat such acts of cowardly

faceless myrmidons

that are hoping to disrupt "peace, stability and progress of Balochistan".

This is the second time during this week that

faceless myrmidons

have attacked security forces in Balochistan.



Posted by: Fred || 11/25/2021 00:00 || Comments || Link || E-Mail|| [137 views] Top|| File under: Baloch Liberation Army
TRF commander Mehran among three militants killed in Rambagh gunfight
[GREATERKASHMIR] Three

hard boy

s, including a commander of The

Resistance®

Front (

TRF

) outfit, wanted in the recent civilian killings in the city, were killed in a shootout on Wednesday, police said."Acting swiftly on our own specific input regarding movement of

turbans

in

Rambagh

area of

Srinagar

, a small team from Srinagar Police signalled a suspected Santro vehicle to stop. However,


those who apply themselves too closely to little things often become incapable of great things...


the

turbans

started firing indiscriminately on the police party from inside the car while trying to flee from the spot under the cover of firing. The fire was however effectively retaliated leading to

shootout

," said a police

front man

, in a statement.

However,


those who apply themselves too closely to little things often become incapable of great things...


several people, mostly women, who said they were eye witnesses to the incident, claimed that the trio, were

rubbed out

by the police and that there was no exchange of fire, as the police claim.


It's an encounter, dear ladies. On the Indian subcontinent the script is pre-ordained, with no necessity real events to intrude.

Several videos have surfaced on social media in which women who had gathered near the spot of the incident claim that the slain were unarmed and forces shot them "in front of them".

The slain, as per the police statement, were identified as Mehran Yaseen Shalla resident of Jamalatta Srinagar, Manzoor Ahmad Mir resident of Babhar Pulwama and Arafat Ahmad Sheikh resident of Nikloora Pulwama.

"As per police records, the killed

turbans

were linked with proscribed terror outfit LeT (TRF) and part of group involved in several terror crime cases including attacks on security forces and civilian atrocities," read the statement.

As per police records, Mehran Yaseen was involved in a grenade attack at Barbar Shah Srinagar on 26/06/2021 in which one civilian namely Mudasir Ahmad Bhat resident of Hanjigund Beerwah got killed and three other civilians got critically injured, said the

front man

.

He said the Mehran was involved in the killings of Meeran Ali Sheikh at Bulbul Lanker Nawa Kadal, PSI Arshad Ahmad in Khanyar, school Principal Supinder Kour and teacher Deepak Chand of Government Higher Secondary School, Khankah Noorbagh Sangam.

"Prior to joining in terror ranks, several cases regarding his involvement in stone pelting incidents are also registered against him. Moreover, the other killed terrorist Arafat Ahmad was also involved in several terror crime cases including killing of a non-local labour at Litter area of Pulwama on 16/10/2021," read the statement further.

"Incriminating materials including arms & ammunition has been recovered from their possession. Police has

started the paperwork but haven't done much else

in this regard and investigation is in progress."
Posted by: Fred || 11/25/2021 00:00 || Comments || Link || E-Mail|| [121 views] Top|| File under: Govt of Pakistain Proxies
Israel-Palestine-Jordan
Accomplice in deadly May terror shooting sentenced to 10 months
[IsraelTimes] A Paleostinian man convicted of aiding a terrorist following a deadly drive-by shooting at Tapuah Junction in the West Bank in May is sentenced to 10 months in prison.

Lafi Shalabi reaches a plea bargain with the prosecution. He will also compensate the families of the victims.

Shalabi is accused of hiding his cousin — the terrorist

Muntasir Shalabi

, 47 — from the Israeli army after he carried out the shooting that killed Israeli student Yehuda Guetta of Jerusalem, 19. The attack also injured several other Israelis, some of them seriously.

According to the Ynet news site, two weeks ago, while he was in Israeli custody, Lafi Shalabi was elected mayor of his West Bank village of Turmus Aya.

Posted by: trailing wife || 11/25/2021 00:00 || Comments || Link || E-Mail|| [131 views] Top|| File under:
Southeast Asia
Philippine Police Arrest Suspected Militant Bomb Expert Linked to Jolo Church Attack
[BenarNews] A suspected

Abu Sayyaf




...also known as al-Harakat al-Islamiyya, an Islamist terror group based in Jolo, Basilan and Zamboanga. Since its inception in the early 1990s, the group has carried out bombings, kidnappings, murders, head choppings, and extortion in their uniquely Islamic attempt to set up an independent Moslem province in the Philippines. Abu Sayyaf forces probably number less than 300 cadres. The group is closely allied with remnants of Indonesia's Jemaah Islamiya and has loose ties with MILF and MNLF who sometimes provide cannon fodder...


bomb expert linked to the deadly blast at a church in the southern Philippines in January 2019 was arrested in a village near

Zamboanga

city on Tuesday, police said.

The suspect, identified as Kalmi Ammad Mustala, 42, was nabbed mid-morning at a beachfront area near Recodo village, city police director Col. Rexmel Reyes said. Police officers from the city's mobile force, backed by police and intelligence forces on Jolo Island, carried out the raid, he said.

"Kalmi Mustala, who was avoiding arrest ... is now behind bars as the Philippine National Police Zamboanga City Police Office steps up its series of Oplan Manhunt Charlie operations across the city," Reyes said.

"The operation was conducted against Mustala through a warrant of arrest issued by the Sulu court dated June 19, 2021, for cases of illegal possession of explosives," Reyes said. "The explosives were used in the commission of the crimes of double frustrated murder and double attempted murder."

Reyes said Mustala was an active member of the Abu Sayyaf Group based in the southern Sulu Islands, believed to be a "bomb expert involved in the twin bombing incident at

Jolo Cathedral

last Jan. 27, 2019."

Police did not release specific details about the incidents that led to the arrest warrant. "Frustrated murder" is described as an attack where the victim would have been killed if not for timely medical intervention.

The attack in January 2019 was carried out by an Indonesian couple who strapped bombs to their bodies before blowing themselves up inside the Jolo church, killing themselves and 21 others.

Police said the bombings were

criminal mastermind

ed by Abu Sayyaf leader Hatib Hajan Sawadjaan, who succeeded Isnilon Hapilon as the Philippine commander of the

bully boy

group known as Islamic State

...formerly ISIS or ISIL, depending on your preference. Before that they were al-Qaeda in Iraq, as shaped by Abu Musab Zarqawi. They're really very devout, committing every atrocity they can find in the Koran and inventing a few more. They fling Allah around with every other sentence, but to hear western pols talk they're not really Moslems....
. Hapilon was among hundreds of bandidos

forces of Evil

killed in 2017 when he and others led a five-month

bad boy

siege of the southern city of Marawi.

Authorities have said they believe Sawadjaan was killed in a July 2020 clash with the military in Jolo even though his body was not recovered. His nephew, Mundi Sawadjaan, retaliated by launching a twin

kaboom

in August 2020 that killed 14 in Jolo.

Reyes alleged that Mustala also was involved in kidnappings targeting foreigners, including Swiss national Lorenzo Vinciguerra and Dutchman Ewold Horn who were

kidnapped

in Tawi-Tawi sometime in February 2012 while bird watching.

Vinciguerra escaped after he fought his captors during a military operation in 2014, but Horn's captors shot him dead when he tried to escape during another military operation in May 2019.

In addition, Mustala was linked to kidnappings involving Indonesian fishing boat crews, police said.
Posted by: trailing wife || 11/25/2021 00:00 || Comments || Link || E-Mail|| [71 views] Top|| File under: Abu Sayyaf (ISIS)
Syria-Lebanon-Iran
Kurdish, coalition forces arrest alleged ISIS financier in Syria
[Rudaw] Kurdish forces and the US-led global coalition against the Islamic State

...formerly ISIS or ISIL, depending on your preference. Before that they were al-Qaeda in Iraq, as shaped by Abu Musab Zarqawi. They're really very devout, committing every atrocity they can find in the Koran and inventing a few more. They fling Allah around with every other sentence, but to hear western pols talk they're not really Moslems....
group (ISIS) arrested a suspected financier of the terror group in Syria's eastern province of

Deir ez-Zor

, the Syrian Democratic Forces (SDF) said on Wednesday.

"This morning has seen yet another successful #Asayish operation supported by the @Coalition," read a tweet from the Kurdish-led SDF, referring to local security forces and their international allies. "An #ISIS financier has been captured in #DeirEzzour, stopping the funding of terror and protecting the people."

Kurdish forces in northeast Syria (Rojava), in coordination with the coalition, have carried out a number of recent raids against ISIS. Two days ago, the SDF said they arrested 57 ISIS suspects in October, prevented two

boom-mobile

s, and foiled ISIS prison breaks and "a new outbreak of terror."

The increased military operations against ISIS signal a surge in the group's activities in the region.

According to the latest Pentagon report on the fight against ISIS, the

bully boy

s' activities "significantly" decreased from July to September 2021, but, citing the Defense Intelligence Agency (DIA), it said "there were signs that the group is 'poised to increase activity in the coming quarter after a period of recuperation and recovery.'"

"The DIA said that ISIS moved some of its fighters during the quarter from the Syrian desert back into Iraq and northeastern Syria, which ISIS perceives to be important operating environments," added the report.
Posted by: trailing wife || 11/25/2021 00:00 || Comments || Link || E-Mail|| [98 views] Top|| File under: Islamic State
Russian Syrian AA defenses intercepts ten Israeli missiles
Direct Translation via Google Translate. Edited


[RIA Novosti] The Syrian military from Russian-made complexes last night destroyed most of the missiles fired by Israel,


....most, but not all — and in war not all is the difference between winning and losing...

said Rear Admiral Vadim Kulit , deputy head of the Center for the Reconciliation of Warring Parties in Syria .

"From 2:28 to 2:38 am, six Israeli F-16 tactical fighters of the Israeli Air Force from Lebanese airspace attacked targets in the Syrian province of Homs with twelve guided missiles.

Pantsir-S

destroyed ten missiles," he said at a briefing.

The Rear Admiral added that one Syrian soldier was injured as a result of the airstrikes.

Israel regularly attacks targets in Syria from the air. Damascus has repeatedly demanded that the UN Security Council put pressure on the Jewish state in order to stop the systematic violation of state sovereignty.

2 Pro-Hizbullah Fighters Killed in Syria Airstrike

[An Nahar] Israeli strikes targeting a part of Syria where fighters loyal to Lebanon Hezbollahstan

...In 2020 Hezbollah blew up a considerable portion of Beirut and many of its inhabitants when its ammonium nitrate facility exploded. They blamed it on... somebody else. It wasn't them though. Trust them on that. And it ain't never coming to trial...
's Hizbullah
...Party of God, a Leb militia inspired, founded, funded and directed by Iran. Hizbullah refers to itself as The Resistance and purports to defend Leb against Israel, with whom it has started and lost one disastrous war to date, though it did claim victory...
are based killed five people Wednesday, a war monitor said.The Israeli missiles struck an area near three villages in the west of Homs province, said the Syrian Observatory for Human Rights, a

Britannia

-based group with a wide network of sources on the ground.

Three Syrian soldiers as well as two Syrian bandidos bandidos

murderous Moslem

s affiliated with Hizbullah were killed in the early morning strikes, the monitoring organization said.

The official Syrian news agency
... and if you can't believe the Official Syrian News Agency who can you believe?
SANA, citing a military official, had reported earlier that two civilians had been killed and seven people injured in Israeli "aerial aggression."

Syria's air defenses "repelled the aggression and shot down most" of the missiles, SANA said, quoting the same source.

The Israeli military, which rarely acknowledges individual strikes on Syria, declined to comment on "reports in the foreign media."

Israel has said repeatedly it will not allow neighboring Syria to become a launchpad for its foe Iran.

Posted by: badanov || 11/25/2021 00:00 || Comments || Link || E-Mail|| [122 views] Top|| File under:
Who's in the News
32
[untagged]
6
Hezbollah
4
Commies
3
Govt of Sudan
3
Tin Hat Dictators, Presidents for Life, & Kleptocrats
2
Migrants/Illegal Immigrants
2
Taliban/IEA
2
Mob Rule
2
Govt of Pakistan
1
al-Qaeda
1
Abu Sayyaf (ISIS)
1
Houthis
1
Islamic State
1
Ottoman Proxies
1
Sublime Porte
1
[untagged]
1
Baloch Liberation Army
1
Arab Spring
1
Antifa/BLM
1
Devout Moslems
1
Govt of Pakistain Proxies
Bookmark
E-Mail Me
The Classics
The O Club
Rantburg Store
The Bloids
The Never-ending Story
Thugburg
Gulf War I
The Way We Were
Bio
Merry-Go-Blog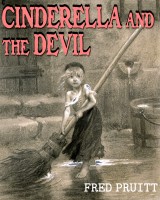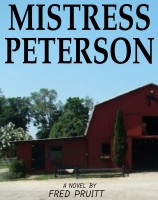 On Sale now!


A multi-volume chronology and reference guide set detailing three years of the Mexican Drug War between 2010 and 2012.

Rantburg.com and borderlandbeat.com correspondent and author Chris Covert presents his first non-fiction work detailing the drug and gang related violence in Mexico.

Chris gives us Mexican press dispatches of drug and gang war violence over three years, presented in a multi volume set intended to chronicle the death, violence and mayhem which has dominated Mexico for six years.
Click here for more information


Meet the Mods
In no particular order...


Steve White
Seafarious
Pappy
lotp
Scooter McGruder
john frum
tu3031
badanov
sherry
ryuge
GolfBravoUSMC
Bright Pebbles
trailing wife
Gloria
Fred
Besoeker
Glenmore
Frank G
3dc
Skidmark
Alaska Paul



Better than the average link...



Rantburg was assembled from recycled algorithms in the United States of America. No trees were destroyed in the production of this weblog. We did hurt some, though. Sorry.
44.200.136.171

Help keep the Burg running! Paypal: