Afghanistan
2 Civilians Killed in Nangarhar Blast
[Tolo News] At least two

non-combatants were killed

and an National Police officer was injured on Sunday by a

kaboom

in Jalalabad city, local officials said.

The incident took place in the fourth District of Jalalabad city, the capital of the eastern Nangarhar


The unfortunate Afghan province located adjacent to Mohmand, Kurram, and Khyber Agencies. The capital is Jalalabad. The province was the fief of Younus Khalis after the Soviets departed and one of his sons is the current provincial Taliban commander. Nangarhar is Haqqani country..


province.

A bomb was placed inside a trash bin near an Afghan National Army (ANA) security checkpoint, according to Provincial Governor Spokesman Ahmad Zia Abdulzai.

Local police said the victims were taken to a nearby hospital for emergency care and that preliminary investigations were underway.

Posted by: Fred || 11/25/2013 00:00 || Comments || Link || E-Mail|| [6491 views] Top|| File under: Taliban
Attacks on Jirga Foiled
[Tolo News] Security officials in Kabul on Saturday reported that five separate plots for

suicide kaboom

s targeting the Loya Jirga had been discovered and thwarted, with conspirators now

in jug

.

On Sunday, the last day of the four-day Loya Jirga convened in Kabul to discuss the Kabul-Washington Bilateral Security Agreement (BSA), the head of the Jirga's Security Commission confirmed that terrorist groups had attempted to disrupt proceedings.

"Over five groups, with all their equipment,

boom jacket

s, bombs thousands of explosives were placed in durance vile
Drop the rod and step away witcher hands up!
," head of the National Directorate of Security (NDS) Rahmatullah Nabeel said. "We have also seized 10 rocket launchers and 22 BM1 rockets."

The Jirga grounds were targeted by a Taliban-claimed

suicide kaboom

last week, which left 42 casualties, including

women and kiddies

.

The Taliban, as well as Hezb-e-Islami, have condemned the BSA, and the Jirga for even considering prolonging the presence of foreign troops beyond 2014.

While praising the

Afghan cops

for their efforts to thwart further attacks this week, officials expressed confidence in the capabilities of the Afghan forces.

"I want to tell the people that the security forces of Afghanistan are capable of maintaining broader security as well, and our security forces are capable of maintaining elections security," Nabeel said.

It has been estimated that close to 25,000 soldiers and police were designated for the Jirga, which gathered some 2,500 leaders from around the country. Streets around the capital were shut down as part of security precautions organized for the event.
Posted by: Fred || 11/25/2013 00:00 || Comments || Link || E-Mail|| [6463 views] Top|| File under: Taliban
Africa Horn
Westgate attackers entered Kenya from Uganda
[Four terrorists responsible for the Westgate attack in Kenya] entered Kenya on foot from Uganda, detectives have established. Two of the terrorists have been identified as Mohammed Abdinur Said and Hassan Abdi Dhuhulow. Police confirmed that 28 year-old Dhuhulow was a Norwegian as previously reported.

CID detectives were sent to Kampala where they questioned a taxi driver who drove the terrorists from Entebbe airport to the Malaba border crossing. They then crossed over to Kenya on foot. Police are protecting the identity of the taxi driver as he might become a prosecution witness in the case against four Kenyans charged with aiding the terrorists.

Reliable sources said the four men flew from Somalia to Kenya with a local airline on June 22. The plane stopped at JKIA airport but the suspects did not alight and proceeded to Entebbe. The terrorists killed at least 67 people during the attack between September 21 and 24.

Norwegian police security service (Politiets Sikkerhetstjeneste) on Tuesday wrote to the CID to confirm that one terrorist was a Norwegian of Somali descent. According to the Norwegian police, Abdi Dhuhulow lived in Norway for seven years after he was granted asylum in 2006 and had a cousin who also lived in Norway. They asked the CID for more time to get information about Dhuhulow after it emerged that a man who he claimed in his immigration documents was his father was actually his cousin.

After interrogating the cousin in Norway, the Norwegian police have established that Dhuhulow's father still lives in Somalia. The second named terrorist, Mohammed Abdinur Said, was a Somali refugee who stayed at the Kakuma refugee camp until 2012. He then went back to Somalia before returning to Kenya in June, police said.

It has also now emerged that the drone strike that killed al Shabaab commander Abdi Fatah in October was linked to the Westgate attack. Investigations revealed that Abdi Fatah spoke to Dhuhulow the day before and even on the day of the attack. CCTV footage showed one terrorist making telephone calls inside the mall.

Abdi Fatah was killed in al Shabaab's Baraawe stronghold by drones aimed at Abdulkadir Mohamed Abdulkadir, a senior Shabaab figure also known as Ikrima.
Posted by: Steve White || 11/25/2013 00:00 || Comments || Link || E-Mail|| [6462 views] Top|| File under:
Africa North
Attempt on life of army commander's son
[Libya Herald] The son to the Colonel Salah Buhulaiga, the commander of the Zawia Martyrs Brigade in Sirte, seriously

maimed

in Benghazi when a gunman fired several shots at him, according to the Libyan news agency LANA.

Muftah Buhulaiga, an officer on the Special Forces Saiqa brigade, was shot on the corniche road in Sabri district, not far from the family home. He was rushed to the city's Jelaa Hospital but his condition has not been disclosed.

It is not clear if he was targeted because of his father's work.

A month ago, the family home in was attacked when a bomb was thrown at it. No one was hurt as the family were in Sirte and the building was empty.

The announcement about today's attack came from a

front man

in Sirte for the Zawia Martyrs Brigade, Colonel Khaled Al-Akari.

Nine security officials have been murdered in Benghazi so far this month and there have been other attempted killings.
Posted by: Fred || 11/25/2013 00:00 || Comments || Link || E-Mail|| [6459 views] Top|| File under: Arab Spring
Africa Subsaharan
'Hundreds' of Gunmen Storm Central Nigeria Town, Kill 5
[An Nahar] Some 300

gunnies

stormed a mostly Christian village in central Nigeria on Sunday, killing five people and burning scores of homes, police said.

The early morning attack targeted the village of Kuka in Plateau state, which roughly falls on the dividing line between Nigeria's mainly Christian south and predominately

Musselmen

north.

"Five people were killed and many houses were burnt," said Plateau's police spokeswoman Felicia Anslem. "About 300 attackers invaded the community early on Sunday," she added.

The decade-long mostly sectarian conflict in Plateau has left thousands dead.

Herdsmen from the Fulani-Hausa ethnic group, which is mostly

Musselmen

, have been blamed for scores of attacks on the primarily Christian Berom community.

The Berom are considered the state's indigenous people, which legally gives them enhanced rights, including better access to land, education and public offices.

Fulani leaders have for years claimed that the violence can only be tempered if state leaders, who are almost entirely Berom, agree to major political reforms.

It was not clear who carried out the latest attack. While Kuka is a mostly Christian village, some of the victims were said to have been Fulanis.

Resident Abdullahi Ragmin said "200 houses" were burnt, and described the victims as ranging from age 35 to 60, in an account confirmed by other witnesses.

Salisu Mustapha, military

front man

in Plateau, confirmed the attack but said the

gunnies

had "been repelled and calm has returned to the community."

The ongoing

grinding of the peace processor

in Plateau has mostly failed to stop the violence, with deep mistrust persisting between the state's politicians and the security forces.

Berom leaders have accused the military of supporting and at times cooperating with the Fulani, but such allegations have not been definitely proved.

Plateau has also been targeted by the Islamist group Boko Haram
... not to be confused with Procol Harum, Harum Scarum, possibly to be confused with Helter Skelter. The Nigerian version of al-Qaeda and the Taliban rolled together and flavored with a smigeon of distinctly Subsaharan ignorance and brutality...
, which is waging a four-year insurgency in the north, but most of the unrest has stemmed from local sectarian divisions.
Posted by: Fred || 11/25/2013 00:00 || Comments || Link || E-Mail|| [6467 views] Top|| File under:
Arabia
'Qaida Attack' Kills 3 Police in South Yemen
[An Nahar] Suspected al-Qaeda

gunnies

killed three

coppers

in an attack Sunday on a checkpoint at the entrance to the southern town of Seyoun, a Yemeni security official said.

"Armed men, probably members of al-Qaeda, opened fire on the checkpoint," killing three and wounding two others, the official said.

The assailants managed to escape in a car.

Al-Qaeda

Death Eaters

have stepped up attacks on security forces from strongholds in south and southeast Yemen.
Posted by: Fred || 11/25/2013 00:00 || Comments || Link || E-Mail|| [6467 views] Top|| File under: al-Qaeda in Arabia
Bahrain Jails 13 Shiites over Attacks on Police
[An Nahar] A Bahraini court sentenced 12 Shiites on Sunday to 10-year jail terms after convicting them of trying to kill

coppers

in a village near the capital, a judicial source said.

Another defendant was handed down a three-year prison sentence and four more were acquitted.

The 17 had all been charged with attempted murder of

coppers

, taking part in an unauthorized demonstration and possessing petrol bombs.

They were tossed in the calaboose
Drop the heater, Studs, or you're hist'try!
after unrest on May 1, 2012 in a Shiite village where a policeman suffered burned hands when his patrol was attacked.

In a separate case in another Manama court on Sunday, a policeman was acquitted of attempting to murder a protester because of insufficient proof, the source said.

The officer, a Pak employed by the interior ministry, was charged after Saleh Abbas, a Shiite, was

rubbed out

during a demonstration in Shakura village on April 19 last year.

The source said lawyers cited medics as saying the dead man was hit in the heart, lung, stomach and spleen by buckshot.

Under cross-examination, the policeman admitted he was the only member of his patrol to have opened fire on the day of the killing, lawyers said in challenging the acquittal.

A Shiite-led uprising to demand democratic reforms in Sunni-ruled but Shiite-majority Bahrain was crushed in March 2011.

King Hamad


...King of Bahrain (since 14 February 2002), having previously been its emir (from 6 March 1999). He is a Sunni, while the rest of Bahrain is predominantly Shiite...


in August this year ordered stiffer penalties for "terror acts."

These include a minimum 10-year jail term for an attempted bombing. If such attacks cause casualties, the sentence can be life imprisonment or the death penalty.

The authorities have also banned demonstrations in Manama.

Strategically located across the Gulf from Shiite Iran, Bahrain is home to the U.S. Navy's Fifth Fleet and is an offshore financial and services center for its oil-rich Arab neighbors.

At least 89 people have been killed since the protests began, according to the International Federation for Human Rights.
Posted by: Fred || 11/25/2013 00:00 || Comments || Link || E-Mail|| [6480 views] Top|| File under: Arab Spring
Bahrain Arrests 2 Ex-Guantanamo Suspects
[An Nahar] Bahraini authorities have incarcerated
Drop the heater, Studs, or you're hist'try!
two Gulf citizens who were former Guantanamo detainees on suspicion of preparing a "terrorist act," state media reported on Sunday.

A police chief, quoted by official news agency BNA, said the two suspects, whose names and nationalities were not disclosed, had entered Bahrain with fake passports from Soddy Arabia


...a kingdom taking up the bulk of the Arabian peninsula. Its primary economic activity involves exporting oil and soaking Islamic rubes on the annual hajj pilgrimage. The country supports a large number of princes in whatcha might call princely splendor. When the oil runs out the rest of the world is going to kick sand in the Soddy national face...


The two ex-detainees of the U.S. detention centre for terror suspects in Guantanamo were found in possession of a large amount of money after crossing from the King Fahd Bridge linking the two Gulf states, he said.

"They are suspected of wanting to carry out a terrorist act, posing a threat to the security of the kingdom of Bahrain," he said, adding the two would be referred to the courts.

BNA noted the arrests came days before a meeting in Manama of interior ministers of the Gulf Cooperation Council which groups Bahrain and Saudi Arabia with Kuwait, Oman, Qatar and the United Arab Emirates.

Security forces have been on alert in Bahrain, a Sunni-ruled kingdom destabilized since February 2011 by protests led by the country's Shiite majority to demand a constitutional monarchy.
Posted by: Fred || 11/25/2013 00:00 || Comments || Link || E-Mail|| [6467 views] Top|| File under: al-Qaeda
Caucasus/Russia/Central Asia
Terrorist who blew himself up had participated in bus bombing
A man who was blown up by his own bomb on Saturday was responsible for preparing a terrorist attack on a bus in the southern Russian city of Volgograd in October. The dead suspect, Suleiman Magomedov, was a member of a terrorist group in the city of Makhachkala, the capital of the republic of Dagestan.

A statement by Russia's Anti-Terror Committee stated, "He played a central role in a series of terrorist crimes...including an attack on a traffic police post in Makhachkala in May this year...and the recent explosion by a female suicide bomber on a passenger bus in Volgograd."

The committee said Magomedov died in an explosion as he was placing his 11-pound TNT bomb for an attack on a police post on Saturday evening. An accomplice who was wounded in the blast is on the run.
Posted by: ryuge || 11/25/2013 00:00 || Comments || Link || E-Mail|| [6459 views] Top|| File under:
India-Pakistan
4 teachers, 3 others kidnapped in Bara
[Dawn] Four teachers of a private school and three health workers were kidnapped in Bara on Thursday after a team administered anti-polio


...Poliomyelitis is a disease caused by infection with the poliovirus. Between 1840 and the 1950s, polio was a worldwide epidemic. Since the development of polio vaccines the disease has been largely wiped out in the civilized world. However, since the vaccine is known to make Moslem pee-pees shrink and renders females sterile, bookish, and unsubmissive it is not widely used by the turban and automatic weapons set...


drops to hundreds of children under the protection of security forces, sources said on Saturday.

A relative of a kidnapped teacher told Dawn that he was not sure about the identity of the kidnappers, but believed that the kidnapping was related to the vaccination campaign conducted in their school.

He said no clue about the teachers' whereabouts had been found nor had anyone

grabbed credit

for kidnapping them.

A health worker said he had heard that unidentified

gunnies

had kidnapped 10 teachers of a private school in Speen Qabar area after he and other vaccinators had administered anti-polio drops to children there.

He said he was not sure about the motive behind the kidnapping. "We were escorted to the area by security forces and the schoolteachers had nothing to do with the vaccination campaign," he said.

Political Agent Mutahir Zeb and Assistant Political Agent Mohammad Nasir did not respond to queries put by Dawn about the kidnapping but Political Tehsildar Shakil Khan dispelled the impression that the incident was related to the anti-polio campaign.

He said he had received information that the kidnapping had been caused by a dispute between the teachers and the kidnappers.

Announcements about vaccination were made on loudspeakers from local mosques, he said and added the vaccinators had not faced any resistance from any quarter. Shakil Khan said a jirga had been engaged to trace the missing teachers.

He said the polio campaign continued in parts of Bara on Saturday as health workers told him that they had administered anti-polio drops to at least 1,578 children in Meel Wat area and hundreds of other children in Alamgudar and Malikdin Khel areas.
Posted by: Fred || 11/25/2013 00:00 || Comments || Link || E-Mail|| [6477 views] Top|| File under: Lashkar-e-Islami
Explosions in N. Waziristan, Kurram kill five, injure six
[Dawn] Two soldiers were killed and five others injured Sunday when a

roadside kaboom

exploded

near a security forces' convoy in North
Wazoo's Mir Ali area, DawnNews reported.

According to sources, a remote-controlled bomb, planted along the road near Karamkot in Mirali Tehsil,

exploded

when the security forces' convoy was travelling from Miranshah
... headquarters of al-Qaeda in Pakistain and likely location of Ayman al-Zawahiri. The Haqqani network has established a ministate in centered on the town with courts, tax offices and lots of madrassas...
to Mirali. Subsequently, two soldiers were killed on the spot whereas five others

were maimed

.

The injured persons were taken to Miranshah Hospital and later shifted to Bannu.

Following the attack, security forces' personnel cordoned off the area and a search operation went underway.

North Waziristan is one of the seven regions in Pakistain's Federally Administered Tribal Areas (Fata) governed by tribal laws. An

bully boy

insurgency led by the Tehrik-e-Taliban Pakistain (TTP) plagues the region and the area is known to be infested with

bad turban

s, including those from Al Qaeda and other armed

bully boy

organizations.

The region also comes under attacks from US drones frequently which target

bad turban

hideouts in the area.

Explosions in Upper
Kurram Agency


...home of an intricately interconnected web of poverty, ignorance, and religious fanaticism, where the laws of cause and effect are assumed to be suspended, conveniently located adjacent to Tora Bora...


kill three, injure one

At least three people, including two students, were killed and one other injured today in two separate

kaboom

s that took place in Upper Kurram Agency, DawnNews reported.

According to the political administration of the area, a

roadside kaboom

exploded

near a car in the Shablan area of Upper Kurram Agency. Subsequently, two people were killed whereas one person sustained injuries.

The second

kaboom

occurred in the Dal area of Upper Kurram Agency, killing one person.

Following the

kaboom

s, the political administration cordoned off the area and a probe into the incident went underway.

Kurram Agency, which is close to the Pakistain-Afghanistan border, is one of the seven regions in FATA, governed by tribal laws.

Separately, a police official was killed when unknown motorcylists opened fire on him within the remit of the Bannu Township

cop shoppe

.

Meanwhile,


...back at the the conspirators' cleverly concealed hideout the long-awaited message arrived. They quickly got to work with their decoder rings...


a roadside-bomb was defused near Karam Kot on the Miranshah-Mirali road.
Posted by: Fred || 11/25/2013 00:00 || Comments || Link || E-Mail|| [6490 views] Top|| File under: TTP
PTI activists search trucks for Nato supplies
[Dawn] Club-wielding brownshirts activists from Imran Khan

... aka Taliban Khan, who ain't the brightest knife in the national drawer...
's political party forcibly searched trucks for NATO


...the North Atlantic Treaty Organization. Originally it was a mutual defense pact directed against an expansionist Soviet Union. In later years it evolved into a mechanism for picking the American pocket while criticizing the cut of the American pants...


supplies in northwest Pakistain on Sunday in protest at deadly US drone strikes.

Around 100 workers from the former cricket star's Pakistain Tehrik-e-Insaaf (PTI) party set up checkpoints in the northwestern city of Beautiful Downtown Peshawar


...capital of Khyber Pakhtunkhwa (formerly known as the North-West Frontier Province), administrative and economic hub for the Federally Administered Tribal Areas of Pakistan. Peshawar is situated near the eastern end of the Khyber Pass, convenient to the Pak-Afghan border. Peshawar has evolved into one of Pakistan's most ethnically and linguistically diverse cities, which means lots of gunfire.


on a main road leading to Afghanistan.

They stopped trucks and hauled drivers from their cabs to check their paperwork, following a call by Khan at a rally on Saturday to block supplies to NATO forces in Afghanistan in protest at the drone attacks.

The activists, carrying the PTI's green and red flag, broke open truck containers to check their contents, an AFP

news hound

at the scene said.

The PTI heads the government in Khyber-Pakhtunkhwa


... formerly NWFP, still Terrorism Central...


province, of which Peshawar is the capital. But authority for the highways lies with the federal government, which has so far made no move to block NATO supplies.

Muhammad Faisal, a senior police official, said the PTI activists' actions were illegal but he was powerless to act.

"The protesters are doing unlawful acts by checking documents and screening goods, they don't have authority," he told AFP.

"But we can't take action against them because we have no instructions from the government. If the government orders us, we will stop this illegal activity."

PTI activist Asghar Khalil told AFP they were heeding their leader's call to action and would not stop until Washington promised to end drone strikes.

Khan has long opposed the US campaign of drone attacks targeting Taliban and Al-Qaeda

forces of Evil

in Pakistain's tribal areas.

He has intensified his rhetoric since a US drone strike killed Pak Taliban chief Hakimullah Mehsud on November 1.

Khan says that attack was a deliberate attempt by Washington to sabotage efforts towards peace talks with the

krazed killer

s, who have killed thousands in a six-year campaign of violence.

"They are doing unlawful acts. They broke the sealing of my container and forcibly examined the goods," Faiz Muhammad Khan, a truck driver transporting sanitary items to Afghanistan, told AFP.

"If they want to block supplies for NATO forces, they should stop it in Bloody Karachi


...formerly the capital of Pakistain, now merely its most important port and financial center. It is among the largest cities in the world, with a population of 18 million, most of whom hate each other and many of whom are armed and dangerous...


or at the border."

Later in the day, one of Khan's allies, the right wing Jamaat-e-Islami
...The Islamic Society, founded in 1941 in Lahore by Maulana Sayyid Abul Ala Maududi, aka The Great Apostosizer. The Jamaat opposed the independence of Bangladesh but has operated an independent branch there since 1975. It maintains close ties with international Mohammedan groups such as the Moslem Brotherhood. the Taliban, and al-Qaeda. The Jamaat's objectives are the establishment of a pure Islamic state, governed by Sharia law. It is distinguished by its xenophobia, and its opposition to Westernization, capitalism, socialism, secularism, and liberalist social mores...
party, led thousands in a protest against drone attacks and the NATO supply line in the southern port city of Karachi, where the shipments originate.

Pakistain is a key transit route for the US-led mission in landlocked Afghanistan, particularly as NATO forces prepare to withdraw by the end of next year.

NATO supplies were suspended on Saturday because of a major PTI rally, which was held on the route used by the trucks.

The drone strikes are deeply unpopular in Pakistain. Islamabad publicly condemns them as counter-productive and a violation of

illusory sovereignty

, although previous governments have given their tacit support to them.

The US regards the strikes as a highly effective tool in the fight against militancy.
Posted by: Fred || 11/25/2013 00:00 || Comments || Link || E-Mail|| [6460 views] Top|| File under: Govt of Pakistan
Blasts attempt to foment sectarian unrest in Incholi, say residents
[Dawn] KARACHI: "Don't ask me what happens now. What other choice do we have but to pick up the pieces from here and get back to work? I will rebuild my little business. We have to stay here and deal with whatever calamity comes our way.

We are not going away anywhere due to this," said Saeed Ahmad Siddiqui, the owner of Pakeeza Bakery and catering services that became the second unfortunate blast spot at Incholi Society at around 11.30pm on Friday.

At the Golden Paan Shop, the first spot, Mohammad Javed was staring at the ruined shop with glazed eyes. "I left for home at 8pm but our shop is open till 2am every day. This shop has been around here for 20 to 25 years. Most of the residents of this area are our customers. They know us well. In fact, I got a call from one of them informing me about the blast. My father, Mohammad Khalid, and my maternal uncle, Mohammad Yousuf, were at the shop then. Both are in hospital with severe injuries at the moment. Please pray for them," he requested.

"Blocks 17 and 20 in Federal B Area where the twin blasts occurred are an example of peaceful coexistence between Sunnis and Shias. This is where we gather to take out Rabi-ul-Awwal and Muharram processions," said Mohammad Imran, a resident of Block 17, who said that he grew up in the neighbourhood. "The blasts are a conspiracy to bring in differences and hatred between the two communities here," he added.

His uncle, Mohammad Farhan, was of the opinion that the damage could have been far worse. "There could have been more people out in the street at the time. But they were watching the second T20 between Pakistain and South Africa at the time.

"Knowing about the tension in the city on Friday, we had just breathed a sigh of relief as the day almost came to an end without any unfortunate incident. We were so wrong," he said shaking his head while brushing away tears. "I am only grateful that my family remained safe, but the little boy from up the street wasn't so lucky," he said.

The resident was referring to eight-year-old Saleh Rizwan, who lost his life in the attack. "People usually come here to buy things such as eggs, milk and bread for breakfast in the evening. The young boy was here for the same purpose and received fatal injuries as a result of the second blast," said Javed Akhtar, another elderly resident of the area.

"Another child, who lost her life, was a little girl passing by this area on a

cycle of violence

with her father," he said. "Then there was the poor rickshaw driver, fruit vendor and the other innocent people who had no problems with anyone," he added.

Meanwhile,
...back at the dirigible, the pilot and the copilot had both hit the silk.
Jack! Cynthia exclaimed. Do you know how top drive one of these things?
Jack wiped some of the blood from his knuckles. No, he said. Do you?...
Mohammad Mian, another resident, said that when he heard the first blast he thought that maybe it was an

kaboom

from a pole-mounted transformer. "But the second one a few seconds later made me realise what had really happened," he said. "This is such a peaceful place, our minds at first couldn't readily accept

kaboom

s taking place here," he added.

"The flat right above Pakeeza Bakery is the Nida Beauty Parlour. The fruit vendor's son injured his leg in the second blast and tried to get away from the scene. He dragged himself upstairs to the beauty parlour and hid himself there behind some cabinets but was discovered there soon enough as the blood flowing from his wounds was noticed by the parlour workers during the chaos. Being Shia the poor man was afraid that he would be killed by the Sunnis, who he thought were behind the attack. But we are all

Moslem

s. This thought only came to his mind because of the differences being created among us by the

forces of Evil

who want us to fight among ourselves," cried Kisa Ali, a housewife in Block 20.
Posted by: Fred || 11/25/2013 00:00 || Comments || Link || E-Mail|| [6465 views] Top|| File under: Lashkar e-Jhangvi
Seminary student killed in 'sectarian' attack
[Dawn] A seminary student was killed and his two fellows were

maimed

in an armed attack on their

cycle of violence

near the Malir Halt bus stop, police said.

They said three students -- Muhammad Adnan, Hamid Zaman and Shahidullah --of Madrassah Ahsan-ul-Uloom in Gulshan-e-Iqbal were returning home on a motorbike when they came under attack."Two men chasing them on a motorbike fired shots at them when they reached a place between the Malir Halt and Kala Board bus stops," said Inspector Aftab Rind, the SHO of the Saudabad

cop shoppe

. "All three students sustained bullet wounds and were first shifted to a nearby private hospital, but later were moved to the Jinnah Postgraduate Medical Centre, where Hamid Zaman died."

He said the victims were residents of the Quaidabad area and had been associated with the Madrassah Ahsan-ul-Uloom for the past more than five years. The attackers used a 9mm pistol, he added.

"The investigations are at a very early stage, but the attack appeared to be linked with the recent wave of killings being carried out sectarian grounds," said Inspector Rind.

A

front man

for the Ahle Sunnat Wal Jammat condemned the attack on the seminary students.

"The victims were Dora-e-Hadees students and the attack shows that even students are not being spared. We strongly condemn the incident and demand that the government expedite the process to investigate the Rawalpindi violence."

ASI

rubbed out



A police officer was

bumped off

near Baloch Colony on Saturday, officials said.

They said

gunnies

on a motorbike fired at the 50-year-old ASI, Jamaldin, when he was going for prayers near an overhead bridge.

"He was crossing the road when fired upon," said an official at the Tipu Sultan

cop shoppe

. "He sustained two bullet wounds each in the neck and the head and

was struck down in his prime

. The body was later moved to the Jinnah Postgraduate Medical Centre for medico-legal formalities."

He said the victim was associated with the Tipu Sultan

cop shoppe

and lived in Federal B Area. The victim's colleagues and family were not aware of his enmity with any group or individual.

"The

Sherlocks

are not sure yet about the exact motive for the killing but suspected the incident as part of the ongoing trend in which

coppers

are being targeted across the city," he said.

Tortured body found

The body of a young man with multiple torture wounds was found in the Docks

cop shoppe

area. An official said the victim, who remained unidentified, was found dead along Mauripur Road.

"There was no bullet wound but the wounds of severe torture were visible," he said. "The victim, wearing shalwar kameez, seemed to be in his late 20s or early 30s. The body was shifted to the Edhi morgue for want of identification after medico-legal formalities at the Civil Hospital Bloody Karachi."


...formerly the capital of Pakistain, now merely its most important port and financial center. It is among the largest cities in the world, with a population of 18 million, most of whom hate each other and many of whom are armed and dangerous...
Posted by: Fred || 11/25/2013 00:00 || Comments || Link || E-Mail|| [6459 views] Top|| File under:
Iraq
TV Journalist among Six People Killed in Iraq
[An Nahar] A television journalist

rubbed out

in north Iraq was among six people killed nationwide on Sunday, amid a surge in unrest the authorities have failed to quell.

The bloodshed, which has left around 200 people dead in the past week alone, has forced Storied Baghdad


...located along the Tigris River, founded in the 8th century, home of the Abbasid Caliphate...


to appeal for international help to combat militancy just months ahead of its first general election in four years.

Officials have also voiced concern over a resurgent al-Qaeda emboldened by the civil war in neighboring Syria which has provided the jihadist network's front groups in Iraq with increased room to plan operations.

In the restive northern city of djinn-infested Mosul
... the home of a particularly ferocious and hairy djinn...
,

gunnies

rubbed out

Alaa Edwar, a Christian journalist working for Nineveh al-Ghad, a local television network backed by provincial Governor Atheel al-Nujaifi.

Edwar was

bumped off

near his home in east Mosul, police and medical sources said.

His murder came after attacks last month in Mosul killed three journalists and badly

maimed

a fourth.

The predominantly Sunni Arab city is one of the most dangerous areas in Iraq, with

hard boyz

frequently carrying out attacks and also reportedly extorting money from shopkeepers.

Iraq has come in for repeated criticism over shortcomings in media freedom, and ranks first in the Committee to Protect Journalists' Impunity Index, which tracks unsolved murders of journalists.

Nineveh province, of which Mosul is the capital, saw the lion's share of Sunday's attacks.

Two separate shootings killed an off-duty soldier and a civilian in Mosul, while a

roadside kaboom

ing targeting a security patrol in Nineveh's west killed an army captain.

In southern Storied Baghdad, meanwhile,

gunnies

killed a restaurant owner, and a gun attack targeting an army checkpoint in Balad north of the capital killed a soldier.
Posted by: Fred || 11/25/2013 00:00 || Comments || Link || E-Mail|| [6465 views] Top|| File under: Islamic State of Iraq
Southeast Asia
Clash with communists in Philppines leaves two dead
A brief battle between the military and the armed wing of the Communist Party of the Philippines left two dead a day before the New People's Army extended a ceasefire in areas hit by Typhoon Yolanda.

Members of NPA Front 16 clashed with troops on patrol in Brgy Alipao, Alegria, Surigao del Norte early Saturday afternoon. An unidentified NPA militant and a soldier were killed in the gunfight, which lasted for about 25 minutes. Two improvised explosive devices were recovered from the militants after the fight.

The clash happened a day before the Maoist group extended its ceasefire in the central Philippines, which the government has not reciprocated due to difficulties in the peace talks.
Posted by: ryuge || 11/25/2013 00:00 || Comments || Link || E-Mail|| [6526 views] Top|| File under: Commies
Syria-Lebanon-Iran
Bomb Found in Taamir Ain el-Hilweh, Palestinian Suspects Arrested
[An Nahar] A bomb was found Sunday evening in the Taamir

Ein el-Hellhole

area in Sidon and two Paleostinians were tossed in the calaboose
You have the right to remain silent...
after planting the

bomb

.

"The army intelligence captured the Paleostinian brothers Alaa and Ahmed al-Saleh as they were planting a bomb targeted against members of al-Dirani family who belong to the (Hizbullah-affiliated) Resistance Brigades in Sidon," state-run National News Agency reported.

"An army unit cordoned off the al-Taamir al-Tahtani area near al-Zaatari High School where the bomb was found and an army military expert examined the

bomb

and started dismantling it ahead of determining its weight and components," NNA said.

The agency added that the two suspects were taken to an army barracks in the city for interrogation.

Earlier on Sunday, LBCI and al-Jadeed TV networks had also reported that the two men were arrested while planting a bomb targeted against al-Dirani family.

The development comes days after a twin

suicide kaboom

on the Iranian embassy in Beirut killed 25 people, including Iran's cultural attache, and

maimed

dozens others.

Following investigations and DNA tests, the two

jacket wallah

s have been identified as Moein Abu Dahr, who hails from Sidon, and Paleostinian national Adnan Mohammed from the

Ein el-Hellhole

refugee camp.

Mohammed lived in Zahrani near Sidon and both men were staunch supporters of

runaway

Islamist

holy man

Sheikh Ahmed al-Asir


...Leb Salafist holy man with the usual grouch against Shiites. Currently on the run, he seems intent on reigniting the Leb civil war...


A Facebook page apparently belonging to Abu Dahr, which had been taken down by Saturday, expressed support for al-Qaeda and for Asir, whom he vowed to "avenge" after the army overran the

holy man

's headquarters in the Sidon suburb of Abra following a deadly battle.

Asir, also from Sidon, is a fierce critic of Hizbullah and had frequently expressed support for the Syrian uprising and encouraged Lebanese Sunnis to join it.
Posted by: Fred || 11/25/2013 00:00 || Comments || Link || E-Mail|| [6462 views] Top|| File under: al-Qaeda in the Levant
More than 160 killed as Syrian rebels try to break siege
[USATODAY] Heavy

festivities

between Syrian troops and rebels trying to break a government siege in the suburbs of Damascus have killed at least 160 fighters over two days, activists said Sunday.

Forces loyal to Syrian
Hereditary President-for-Life Bashir Pencilneck al-Assad


Despoiler of Deraa...


have laid siege for months to rebel strongholds in the Ghouta area east of Damascus, preventing food, clean water, medicine and other supplies from entering in a bid to crush resistance.

The tactic, which activists say has led to famine, has helped government troops capture a string of rebel-held areas over the past month on Damascus' doorstep.

The government push around the capital has coincided with gains by Assad's forces around the northern city of Aleppo as well as a new offensive in the rugged Qalamoun region north of Damascus.

The recent victories have shifted the momentum of the conflict in Assad's favor and given the Syrian leader greater leverage in proposed peace talks that the U.S. and Russia are trying to convene to end the civil war.

The intense fighting in the eastern Ghouta area began on Friday when several rebel groups attacked government forces, according to the British-based Syrian Observatory for Human Rights and an activist based in Qalamoun. The activist spoke on condition of anonymity for fear of government reprisals.

There was no word on the battle from government media.

Observatory director Rami Abdurrahman said the rebels were trying to open the road between Ghouta and the outside.

He said more than 160 fighters were killed Friday and Saturday, including nearly 100 rebels, most of them from al-Qaeda-linked groups, the Nusra Front and the Islamic State of Iraq and the Levant.

Among the more than 60 fighters killed on the government side were 20

gunnies

from the Iraqi Shiite Abu al-Fadl al-Abbas brigade, he said.

Abdurrahman bases his information on a network of activists on the ground, as well as employees of military hospitals who fill him in on army casualties.

The

corpse count

is unusually high for such a short period, testifying to the ferocity of the fighting.

It also points to the increasingly sectarian nature of the conflict, with Sunni

Moslem

gunnies

bolstering rebel ranks and Shiite

gunnies

from Iraq and

Leb

fighting on the government side.

Abdurrahman also said that at least two Syrian media activists were killed as they covered the

festivities

in eastern Ghouta.

One of those was Ammar Tabajo, who provided information to many Western-based media outlets over the past three years, using the alias Mohammed Saeed. Abdurrahman and the Local Coordination Committees activist group confirmed Tabajo had been killed.

Tabajo played an instrumental role, particularly in the early phases of the uprising, as a source of information for the media, and was a rare activist who appeared regularly on Arab TV stations. He was one of the first to report on the Aug. 21 chemical weapons attack, going to makeshift clinics to observe the aftermath.
Posted by: Fred || 11/25/2013 00:00 || Comments || Link || E-Mail|| [6588 views] Top|| File under: Govt of Syria
Damascus fighting leaves scores dead
A fierce two-day battle in the eastern suburbs of the Syrian capital Damascus has killed more than 160 rebel and regime forces, activists said on Sunday, Aljazeera reported.

The latest fighting in the Eastern Ghouta region came against the backdrop of regime advances in the region that have cut rebel supply lines to the capital and its southern districts. Rebels have been struggling to break the blockade by forces loyal to President Bashar al-Assad.

The Syrian Observatory for Human Rights, a London-based rights group, said the fighting began on Friday when rebel forces launched attacks against checkpoints and military stations in five areas in the region.

"They are trying to break the siege imposed by the army," Rami Abdel Rahman, the director of the group, told AFP news agency.

"It is a ferocious fight between the two sides because it's a struggle over our ultimate fate here," said Bara Abdelrahman, an activist who works with the rebels, according to Reuters news agency.

The Observatory said that the dead included 55 rebel fighters, including seven battalion leaders, and 41 fighters from the al-Qaeda-affiliated Islamic State of Iraq and the Levant and the al-Nusra Front.

At least 36 Syrian regime troops were also reportedly killed, along with 20 members of a Shia Iraqi group fighting alongside the army, and eight members of a Syrian pro-regime militia. The Observatory said the Lebanese Shia group Hezbollah was fighting alongside regime forces, but gave no details of casualties in its ranks.

In recent weeks, the Syrian army has recaptured a string of areas south of Damascus, turning its attention to both Ghouta and the strategic Qalamoun region north of the capital.
Posted by: Steve White || 11/25/2013 00:00 || Comments || Link || E-Mail|| [6463 views] Top|| File under:
Who's in the News
35
[untagged]
6
Govt of Pakistan
5
Arab Spring
4
Govt of Iran
2
TTP
2
al-Qaeda in the Levant
2
Govt of Syria
2
Jamaat-e-Islami
2
Taliban
1
Hezbollah
1
Islamic State of Iraq
1
al-Qaeda
1
Lashkar-e-Islami
1
Commies
1
al-Qaeda in Arabia
1
Lashkar e-Jhangvi
Bookmark
E-Mail Me
The Classics
The O Club
Rantburg Store
The Bloids
The Never-ending Story
Thugburg
Gulf War I
The Way We Were
Bio
Merry-Go-Blog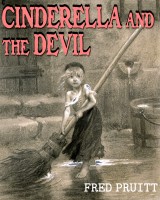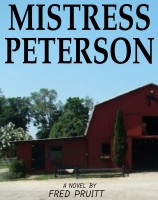 On Sale now!


A multi-volume chronology and reference guide set detailing three years of the Mexican Drug War between 2010 and 2012.

Rantburg.com and borderlandbeat.com correspondent and author Chris Covert presents his first non-fiction work detailing the drug and gang related violence in Mexico.

Chris gives us Mexican press dispatches of drug and gang war violence over three years, presented in a multi volume set intended to chronicle the death, violence and mayhem which has dominated Mexico for six years.
Click here for more information


Meet the Mods
In no particular order...


Steve White
Seafarious
Pappy
lotp
Scooter McGruder
john frum
tu3031
badanov
sherry
ryuge
GolfBravoUSMC
Bright Pebbles
trailing wife
Gloria
Fred
Besoeker
Glenmore
Frank G
3dc
Skidmark
Alaska Paul



Better than the average link...



Rantburg was assembled from recycled algorithms in the United States of America. No trees were destroyed in the production of this weblog. We did hurt some, though. Sorry.
3.235.140.84

Help keep the Burg running! Paypal: