Afghanistan
More than 60 islamic terrs militants die in S.E. Afghan fighting
KABUL (AP) - More than 60 suspected militants were killed in a joint Afghan-coalition air and ground operation in southeastern Afghanistan near the Pakistani border, a provincial police chief said Sunday.
The forces attacked a weapon convoy of Taliban militants as it crossed the Pakistani border in an area between the Patan and Chamkani districts of Paktia Province on Friday night, Esmatullah Alizai, Paktia's provincial police chief, said.


So, they were killed weapons in hands, in the process of carrying probably heavy weaponry and ammo, and they're "suspected"... "militants"? Right.


The forces supported by U.S.-led coalition helicopters battled the militants for more than 10 hours, which left 65 militants dead, he said adding that two vehicles loaded with weapons and ammunition were destroyed. Alizai's information, however, could not be immediately independently verified.


Taliban's declarations, however, are always truthful, and taken at face value.




Well sure. New York Times takes 'em at face value, and therefore so should you, pilgrim. Cheez, we gotta keep 'plaining this?

Around 6,000 people, mostly insurgents but also including hundreds of baby ducks civilians and military personnel, have been killed in violence in the past 18 months in Afghanistan, making it the most violent time since ouster of the Taliban by a U.S.-led coalition in late 2001.


Quagmire! All that's left for us to do is to convert! Woe! It's the Cycle Of Violence™!
Posted by: anonymous5089 || 11/25/2007 07:14 || Comments || Link || E-Mail|| [6476 views] Top|| File under:
Caucasus/Russia/Central Asia
Powerful explosive device found in Chechnya
(Itar-Tass) -- A powerful explosive device has been found in the Urus-Martan region of Chechnya, ITAR-TASS learnt at the Interior Ministry of the republic on Saturday. "Law enforcers and sappers have found in a ruined house near the federal highway Kavkaz on the outskirts of the village Gehi a cache belonging to militant Islam Shakhsaitov who is on the waned list. It contained a homemade explosive device with the power equivalent to 60 kilograms of TNT. It consisted of five canisters with detonators and a clock mechanism," a spokesman for the ministry said. The explosive device was eliminated on the spot.


"Volodya! Gimme that stogey of yours and then start running!"
Posted by: Fred || 11/25/2007 00:00 || Comments || Link || E-Mail|| [6513 views] Top|| File under: Chechen Republic of Ichkeria
India-Pakistan
Bomb explodes, another defused in Swabi
SWABI: A bomb exploded while another was defused on Friday at the main police station of Chota Lahor tehsil, causing no serious damage. It could not be ascertained who planted the bombs, but the local Taliban are suspected to be behind the move, police officials said. The boundary wall of the police station was damaged in the blast.
Posted by: Fred || 11/25/2007 00:00 || Comments || Link || E-Mail|| [6476 views] Top|| File under: Taliban
Soldier injured in Mir Ali rocket attack
MIRANSHAH: A soldier was injured when a rocket fired at the Khajori checkpost landed in the Army Fort in the Mir Ali subdivision here on Saturday, official sources told Daily Times. Separately, militants fired 25 to 30 rockets at an army camp in the Mir Ali area, causing no damage. Security forces retaliated and an artillery shell landed in a mosque, killing Maazullah Khan and injuring three others. People from five villages – Haider Khel, Mosakay, Hurmuz, Sokhel and Api – in the Mir Ali area are shifting to safer places.
Posted by: Fred || 11/25/2007 00:00 || Comments || Link || E-Mail|| [6475 views] Top|| File under: Taliban
Jirga manages ceasefire in Kurram Agency
A 16-member peace jirga has managed a ceasefire in the Sadda, Parachinar and Arauli areas of Kurram Agency, where sectarian clashes have raged over the past week, and returned to Hangu on Saturday for peace negotiations, locals and eyewitnesses told Daily Times.

Jirga member Syed Alhussaini told Daily Times that both parties would nominate eight people for peace discussions and would review the situation arising from the clashes to find a durable solution.

Denial: Political authorities, meanwhile, denied reports of nearly 50 deaths in renewed sectarian fighting overnight in Parachinar. "There was some fighting late on Friday and several militants were killed, but we do not have exact details of casualties," AFP quoted government spokesman Amjad Iqbal as saying.T he staff report goes on to add that security forces had begun patrolling the main highway between Chappari, Sadda and Parachinar.

Political Agent Zaheerul Islam told reporters that Governor Lt Gen (r) Ali Muhammad Jan Orakzai visited Parachinar on Thursday and talked to jirgas and urged them to intensify efforts for peace. Meanwhile, on orders from the governor, 50 tonnes of relief goods, including food, for the locally displaced people are being airlifted to Parachinar.
Posted by: Fred || 11/25/2007 00:00 || Comments || Link || E-Mail|| [6476 views] Top|| File under: Govt of Pakistan
Four hurt in Quetta-Sibbi rail track blast
A bomb blast at Quetta-Sibbi railway track wounded four railway officials and suspended the railway traffic, while another bomb explosion was reported in Mastung, on Saturday. Unidentified persons detonated explosives between Saryab and Spezinder railway stations, damaging a portion of the Pakistan Railways Bridge number 315 late on Friday night. Geo TV reported that when the railway staff reached the spot for repair work the next morning, another bomb went off at the track. The blast wounded four staff members. Two of the four injured workers, Aziz Khan and Ishaq, were shifted to CMH Quetta for treatment. The other two, Akhtar and Jameel, were shifted to Railway Hospital.

Meanwhile, a bomb disposal squad diffused another bomb planted near the track. According to railway officials, Chiltan Express had been stopped at Quetta station till security clearance. Similarly, Bolan Mail from Karachi had been stopped at Kawalpur railway station. The repair work at the track will be resumed after security clearance, according to sources. Another explosion occurred near a bank at the main chowk of Mastung Town on Saturday morning, shattering windowpanes of nearby buildings. No casualties were reported in the incident.
Posted by: Fred || 11/25/2007 00:00 || Comments || Link || E-Mail|| [6472 views] Top|| File under:
Police searching for militants within Swat displaced families
The NWFP police have started searching for militants in camps and residential places of the displaced families from Swat after reports that the militants have been shifting to other parts of the province through the displaced people, official sources told Daily Times on Saturday. "Police and intelligence agencies are trying to search every house and camp of the displaced people to check if the Taliban or militants in Swat are moving to other parts of the province through the displaced families," police sources said. The sources said that police had also sealed all entry points to the Swat district to restrict militants' movement to the valley and collect data of the displaced people. Mardan District Police Officer (DPO) Mohammad Yamin confirmed that police were searching for militants within the Swat displaced families. "We have started scanning the people from Swat. This will not only help police restrict militants' movement to the troubled areas, but also provide 90 percent data of the displaced people to provincial and district governments."
Posted by: Fred || 11/25/2007 00:00 || Comments || Link || E-Mail|| [6470 views] Top|| File under: TNSM
Swat under curfew as migration continues
The local administration declared a 24-hour curfew in Swat on Saturday to be observed from 2pm on Saturday to 2pm on Sunday (today). Almost all business and commercial centres, government and private schools and other offices remained closed in Mingora, and roads remained deserted. Security forces, on the other hand, continued pounding Taliban positions in the troubled area on Saturday night. However, there were no reports of casualties from the firing.

Pedestrians injured: Locals said three pedestrians were injured in shelling by gunship helicopters in the Serai Manglor area of the district. An official statement here said a number of militants were killed as their positions were targeted with artillery and mortar fire northeast of the Manglawar, Jatkot and Najia Top areas. The statement said the local administration had decided to accommodate displaced people from affected areas into government schools. The evacuees are currently living in various hotels of the city. The statement said life remained peaceful in Mingora and offices remained open during the day.

Meanwhile, residents said evacuees continued arriving in Mingora from Kabal and Matta tehsils. Most of the people, they said, had walked to the city.
Posted by: Fred || 11/25/2007 00:00 || Comments || Link || E-Mail|| [6477 views] Top|| File under: TNSM
Red-on-red in Kashmir
A self-styled "divisional commander" of Harkat-ul-Jehad Islami (HUJI) group has been allegedly killed by his own colleagues in Kishtwar district of Indian-administered Jammu and Kashmir. The body of Abdul Rashid Hajam was recovered from Teetwan area of the Kishtwar district last night, Press Trust of India reported Saturday, quoting an official of the Jammu and Kashmir police. Hajam, who had joined insurgency in 1992, was arrested in 1997 and later released in 1999, the official said, adding that Hajam had been involved in several terror attacks in Doda and Kishtwar districts of Kashmir since then.


This article starring:
ABDUL RASHID HAJAM
Harkat-ul-Jehad Islami
Harkat-ul-Jehad Islami
Posted by: Seafarious || 11/25/2007 00:00 || Comments || Link || E-Mail|| [6476 views] Top|| File under: HUJI
Iraq
Bahdad Pet Shop Bombers Iranian-run, not AQI
Press Conference:

Rear Admiral Gregory Smith, Director of Communications, Deputy Spokesman, Multi-National Corps – Iraq

AQI is not the only enemy of Iraq whose goals are to destabilize and turn back the clock on the progress made by the Iraqi people. Yesterday in central Baghdad, criminals infiltrated a pet market with a ball bearing-laden bomb disguised inside a birdcage carrying birds, which exploded, killing and injuring scores of innocent Iraqis. In raids overnight, Iraqi and coalition security forces were able to identify and detain four members of a militia extremist group we assess as responsible for this horrific act of indiscriminate violence. Based on subsequent confessions, forensics, and other intelligence, the bombing was the work of an Iranian-backed, special group cell operating here in Baghdad. The group's purpose was to make it appear al-Qaida had been responsible for this attack. Despite killing innocent Shia and Sunni, the special group's aim appears to have been to demonstrate to Baghdadis the need for militia groups to continue providing their security inside Baghdad. Again, this bombing demonstrates there are individuals who continue to ignore Muqtada al-Sadr's pledge of a ceasefire. Iraqi and coalition forces will continue to capture or kill those who choose to dishonor Muqtada's pledge by committing these acts of indiscriminate violence against innocent Iraqis. It's the dedication and hard work of Iraqi security forces, Iraqi citizens, and troops like those under Colonel Sutherland that are working to put an end to the tragic events witnessed yesterday in the Shora market.
Posted by: Glenmore || 11/25/2007 21:04 || Comments || Link || E-Mail|| [6515 views] Top|| File under: Mahdi Army
Special Groups EFP/Assassination Leader Grabbed in Ar Rashidiya
BAGHDAD, Iraq – Coalition forces captured a suspected Special Groups leader and detained two other suspected criminals during operations late Friday in Ar Rashidiyah, north of Baghdad, near the Tigris River.

The targeted individual reportedly directed his splinter group cell to attack Coalition forces and assassinate Iraqis who work with Coalition forces. Intelligence also showed the primary focus of the wanted individual's criminal element was explosively formed penetrator emplacement, murder and kidnapping.


He wins the Trifecta for Capital Offenses.


Intelligence led ground forces to the target area where they conducted raids on multiple buildings that resulted in the capture of the suspected criminal and the detainment of two additional suspects. All suspected criminals were detained without incident. During the operations, ground forces also discovered multiple assault rifle ammunition magazines.

"While violence is trending in the right direction, a tough fight remains ahead," said Maj. Winfield Danielson, MNF-I spokesman. "Muqtada al-Sadr's commitment to a ceasefire has been a contributing factor in the decreased violence in Iraq, but the Special Groups leader and associates detained today were not honoring Sadr's pledge.


But was he not honoring that pledge because Mookie ('Maybe') or his masters ('Certainly') directed him to not honor it?


We will continue targeting criminals who threaten the lives of Iraqi civilians, and Iraqi and Coalition forces."
Posted by: Glenmore || 11/25/2007 09:25 || Comments || Link || E-Mail|| [6472 views] Top|| File under: Mahdi Army
Car Bomb Kills at Least 9 in Baghdad
BAGHDAD (AP) - A parked car bomb exploded in a crowded area near a medical complex in Baghdad on Sunday, killing at least nine people and wounding more than 30, officials said. The blast occurred at about 9:30 a.m. in the central Bab al-Muadham neighborhood, where the Health Ministry and the central morgue are located.

AP Television News footage showed U.S. soldiers examining the crumpled wreckage from the car bomb, with pools of blood and debris scattered on the ground. Police and hospital officials said the nine killed were civilians but two Iraqi soldiers were among the 31 wounded. The death toll rose after several injured people died in the hospital.

Elsewhere in the capital, a roadside bomb targeted an Iraqi army patrol at an intersection in a northeastern neighborhood, killing one civilian and wounding eight other people, including six soldiers and two civilians, police said.


"We're grasping at straw here, how can we journalists continue to do our job, if the US military is on the verge of a victory? Can't let that happen."
Posted by: anonymous5089 || 11/25/2007 07:20 || Comments || Link || E-Mail|| [6473 views] Top|| File under: al-Qaeda in Iraq
Iraqi Security Forces, U.S. Special Forces detain four in overnight operations
Iraqi Forces, advised by U.S. Special Forces, detained two known extremist company commanders and two additional suspects during operations Nov. 23 targeting criminal groups operating within Iraq. Iraqi Special Operations Forces and U.S. Special Forces conducted a raid in northeast Baghdad specifically targeting two extremist company commanders. The individuals are reported to be responsible for numerous small arms fire attacks and multiple improvised explosive device attacks against Iraqi and Coalition Forces as well as the kidnapping and killing of numerous Iraqi citizens in the Beida area.

In a separate operation, Iraqi Police along with U.S. Special Forces conducted a raid to disrupt the command structure of a terrorist network operating in Samarra. Two suspects were detained during the operation.
Posted by: Fred || 11/25/2007 00:00 || Comments || Link || E-Mail|| [6519 views] Top|| File under: Iraqi Insurgency
Fifty al-Qaeda suspects arrested in Kirkuk
Iraqi security authorities said on Saturday that they were able to arrest about 50 al-Qaeda-inspired suspects in a security operation in the city of Kirkuk in northern Iraq. A source in the Iraqi police in Kirkuk told Kuwait News Agency (KUNA) the units of the police and army, backed by the multinational forces, carried out an extensive security operation that began in the early hours of the morning to hunt down members of al-Qaeda in the city of Kirkuk and its surrounding areas.

The source added that during the process, 47 elements of al-Qaeda, including six of the wanted persons, were arrested.
Posted by: Seafarious || 11/25/2007 00:00 || Comments || Link || E-Mail|| [6476 views] Top|| File under: al-Qaeda in Iraq
Israel-Palestine-Jordan
Palestinian security arrests six Hamas members in West Bank
Ma'an – Hamas said on Thursday that Palestinian security services arrested six of their members in the West Bank. They said in a statement that a member of the local council of Sabastya, near Nablus in the northern West Bank, Walid Abdullah, was arrested, as well as Muath Taqatqa from Beit Fajjar south of Bethlehem, who was recently released from Israeli jail. Bethlehem university student, Umar Habib, was also arrested.

In the Tulkarem district in the northern West Bank Abdul-Latif Abu Khmaish and Muhammad Abdul-Latif from the village Kufr Al-Labad were also arrested. Palestinian security also arrested the director of the Islamic Relief office in Tubas in the northern West Bank, Murad Sawafta.

This article starring:
Abdul-Latif Abu Khmaish
Hamas
Muath Taqatqa
Hamas
Muhammad Abdul-Latif
Hamas
Murad Sawafta
Hamas
Umar Habib
Hamas
Walid Abdullah
Hamas
Posted by: Fred || 11/25/2007 00:00 || Comments || Link || E-Mail|| [6472 views] Top|| File under: Hamas
Israel releases 3 Palestinians; sentences PFLP member to 3 years
Ma'an – Israeli authorities released three prisoners from Israeli jails on Saturday. Sixteen-year-old Mutasem Jamal Dandan and twenty-one-year-old Said Khalaf Lafi, both from the town of Abu Dis, in the southern West Bank, were detained by Israeli forces in 2006. In a different regard, an Israeli military court sentenced twenty-year-old Murad Muhammad Rabi, also from Abu Dis, to three years imprisonment after he was convicted of belonging to the Popular Front for the Liberation of Palestine (PFLP). The PFLP are considered a terrorist organization by Israel.

This article starring:
Murad Muhammad Rabi
Popular Front for the Liberation of Palestine
Mutasem Jamal Dandan
Said Khalaf Lafi
Posted by: Fred || 11/25/2007 00:00 || Comments || Link || E-Mail|| [6470 views] Top|| File under: PFLP
Paleo wounded in Breij Camp blast
A Palestinian was wounded Friday night when an explosive device, left behind by Israeli forces, blew up in Breij Camp, central Gaza Strip, according to medical sources. The sources said 18-year-old Fadi Abu Ataiwi, a resident of the camp, was hit by shrapnel and suffered several bone fractures and burns.

Meanwhile, another explosive device went off near a Palestinian police station in central Gaza City managed by the deposed government. Security sources said the blast did not cause casualties or damages.
Posted by: Seafarious || 11/25/2007 00:00 || Comments || Link || E-Mail|| [6478 views] Top|| File under:
Paleo fisherman wounded in northern Gaza
A Palestinian fisherman was wounded by Israeli fire Saturday in the northern Gaza town of Beit Lahiya. Medical sources said Raafet Al-Attar, 29, was wounded this afternoon when Israeli naval forces opened fire at him while he was working at the coast. He was taken to hospital for treatment.
Posted by: Seafarious || 11/25/2007 00:00 || Comments || Link || E-Mail|| [6487 views] Top|| File under:
Southeast Asia
Woman gunned down outside her house in southern Thailand
A 56-year-old Muslim woman who suffered from limp was shot dead in this southern border province by insurgents early Sunday. Maeyoh Yapa, 56, was shot while limping with a cane to tap rubber trees in Ban Klonghua village in Tambon Donrka of Nong Chik district at 5:30 am, police said. She was shot about 50 metres away from her house.

And:

Police and soldiers arrested an alleged leader of a southern terrorist insurgent group here Saturday morning. Abdulloh Wama, 32, was arrested at a hose in Moo 1 village in Tambon Tako of Sabayoi district at 5 am. Col Prayong Klaharn, commander of the Songkhla Taskforce, said Abdulloh was the leader of terrorists insurgents in the district and had carried out several attacks in the area.


They say that the hoses of Moo 1 are so pretty this time of year.
Posted by: ryuge || 11/25/2007 05:47 || Comments || Link || E-Mail|| [6476 views] Top|| File under: Thai Insurgency
Sri Lanka
10 killed in Sri Lanka fighting
At least 10 people died in separate attacks across Sri Lanka's north Saturday, the government said, marking the latest violence in the island's bloody ethnic conflict.

Seven Tamil Tiger rebels were killed in various clashes in the northern region, the defence ministry said. An army officer was killed while two others were seriously injured when they stepped on an anti-personal mine, the ministry said in a statement. Elsewhere, two policemen were killed when their motorbike hit a Claymore mine in the northern town of Kalawanchikudi, the military said.

The military blamed the killings of the security forces on the Liberation Tigers of Tamil Eelam (LTTE). There was no immediate comment from the rebels. Independent verification is not possible and journalists are not allowed to travel to rebel-held areas in the north.

The clashes came as the LTTE prepared to commemorate nearly 20,000 of their men and women killed fighting for an independent homeland, the rebels said. Documents released by the rebels showed that 19,887 of their members have been killed since November 1982 when the first Tiger loss was recorded, though the organisation was formed 10 years earlier. Among the dead were 343 suicide bombers, including 93 women, who staged devastating attacks, mainly against security forces, it said.
Posted by: Fred || 11/25/2007 00:00 || Comments || Link || E-Mail|| [6484 views] Top|| File under:
Syria-Lebanon-Iran
Eight wounded in north Lebanon refugee camp blast
Eight Palestinians, four of them children, were wounded in a blast on Sunday in a refugee camp of north Lebanon where the army battled Fatah al-Islam this summer, a Palestinian official said. Samir Lubani, an official with the Popular Front for the Liberation of Palestine, or PFLP, told reporters an explosive device blew up as the children were collecting scrap metal in Nahr al-Bared camp.

The four children, including two in serious condition, and two adults were transported to hospital, he said. Two men were also wounded and treated at the scene. Lubani said the children and their families had returned five days ago to Nahr al-Bared which they had evacuated during the 15 weeks of deadly clashes between the army and Fatah al-Islam militants until Sept. 2.

Despite repeated warnings from the Lebanese army and demining groups not to touch unexploded munitions, trade continues in scrap metal extracted from weaponry in Nahr al-Bared and regions infested by mines in southern Lebanon.
Posted by: ryuge || 11/25/2007 08:45 || Comments || Link || E-Mail|| [6474 views] Top|| File under: Fatah al-Islam
Terror Networks
Al-Qaeda kingpin: I trained 9/11 hijackers
From his Turkish jail, a senior terrorist claims a key role in atrocities around the world.

IN a small windowless cell lit by a single light bulb, Louai al-Sakka sits isolated from the world and fellow inmates for 24 hours a day.

His concrete box is in the bowels of Kandira, a high-security F-type prison 60 miles east of Istanbul, which was built to house Turkey's most dangerous criminals.

[..]
Sakka's only visitor is Osman Karahan, a lawyer who shares his fervent support for militant Islamic jihad.
[..]

By his own account he is a senior Al-Qaeda operative who was at the forefront of the insurgency in Iraq, took part in the beheading of Briton Kenneth Bigley and helped train the 9/11 bombers. He has been jailed in connection with the bombing of the British consulate in Istanbul.

Certainly, the intelligence services have shown a keen interest in the 34-year-old Syrian who says he was in Iraq alongside Abu Musab al-Zarqawi, the notorious insurgent who was killed last year in a United States air-strike.

But, as with many things in the world of Al-Qaeda, there might be smoke and mirrors. Some experts believe that Sakka could be overstating his importance to the group, possibly to lay a false track for western agencies investigating his terrorist colleagues.

[..]
Sakka had been planning to sink Israeli cruise ships off the Turkish coast using motorised dinghies. Despite having plastic surgery to disguise his face, he was easily identified by the Turkish authorities.

Police later discovered documents linking him to the Istanbul suicide bombings that killed at least 27 people after trucks exploded outside the British consulate, the HSBC bank and two synagogues. The court indictment described him as "a senior member of the Al-Qaeda terrorist organisation tasked with special high-level missions". It said he had met Osama Bin Laden, who had told him to organise attacks in Turkey.

But was this all? Last week his lawyer claimed his scope was much wider. "He was the nnumber one networker for Al-Qaeda in Europe, Iran, Turkey and Syria," Karahan said.


[..]

When the Bosnian war opened a new front for jihadists in the early 1990s, Sakka left his job and headed for the conflict. He stayed in Turkey initially and established the "mujaheddin service office", which provided medical support for Bosnia and later the two Chechen wars.

It soon became clear that more than medical help was needed. Sakka set up intensive physical training programmes in the Yalova mountain resort area, near Istanbul, to prepare the scores of young men heading for the conflicts. The memoir claims the volunteers came from Europe, Syria, Lebanon, Jordan, the Gulf, North Africa and South America.

The Chechens needed trained fighters. Sakka was telephoned by Ibn al-Khattab, the late militia leader controlling the foreign fighters against the Russians. Khattab requested that Sakka's trainees should be sent on to Afghanistan for military training because "conditions are tough".

This brought Sakka into contact with Abu Zubaydah, a high-ranking Al-Qaeda member, who ran a large terrorist training camp near the border between Afghanistan and Pakistan. Sakka was later to be sentenced in ab-sentia for involvement in the foiled Jordanian millennium bomb attacks in 2000 along with Zubaydah.

One of Sakka's chief roles was to organise passports and visas for the volunteers to make their way to Afghanistan through Pakistan. His ability to keep providing high-quality forged papers made Turkey a main hub for Al-Qaeda movements, his lawyer says. The young men came to Turkey pretending to be on holiday and Sakka's false papers allowed them to "disappear" overseas.

Turkish intelligence were aware of unusual militant Islamic activity in the Yalova mountains, where Sakka had set up his camps. But they posed no threat to Turkey at the time.
But a bigger plot was developing. In late 1999, Karahan says,a group of four young Saudi students went to Turkey to prepare for fighting in Chechnya. "They wanted to be good Muslims and join the jihad during their holidays," he said.

They had begun a path that was to end with the September 11 attacks on America in 2001. They were: Ahmed and Hamza al-Ghamdi who hijacked the plane that crashed into the south tower of the World Trade Center; their companion Saeed al-Ghamdi whose plane crashed in a Pennsylvanian field; and Nawaf al-Hazmi who died in the Pentagon crash.

They undertook Sakka's physical training programme in the mountains and later were joined by two of the other would-be hijackers: Majed Moqed, who also perished in the Pentagon crash, and Satam al-Suqami, who was in the first plane that hit the north tower.

Moqed and Suqami had been hand-picked by Al-Qaeda leaders in Saudi Arabia specifically for the twin towers operation, Sakka says, and were en route to Afghanistan. Sakka persuaded the other four to go to Afghanistan after plans to travel to Chechnya were aborted because of problems crossing the border. "Sakka [told Zubaydah] he liked the four men and recommended them," said Karahan.

Before leaving, all six received intensive training together, forming a cell led by Suqami, which was similar to the Hamburg group run by Mohammed Atta, another ringleader in the 9/11 attacks.

At one point, Sakka claims the entire group were arrested by police in Yalova after their presence raised suspicions. They were interrogated for a day but eventually released because there was no evidence of wrongdoing.

Some of Sakka's account is corroborated by the US government's 9/11 Commission.


Go to the article and read the whole thing



Posted by: 3dc || 11/25/2007 21:16 || Comments || Link || E-Mail|| [6531 views] Top|| File under:
Who's in the News
54
[untagged]
7
Global Jihad
5
Hamas
3
al-Qaeda in Iraq
3
Govt of Pakistan
3
Taliban
2
Iraqi Insurgency
2
TNSM
2
Mahdi Army
2
Govt of Iran
1
Palestinian Authority
1
PFLP
1
Thai Insurgency
1
Hezbollah
1
Fatah al-Islam
1
Govt of Sudan
1
Govt of Syria
1
al-Qaeda
1
Chechen Republic of Ichkeria
1
HUJI
Bookmark
E-Mail Me
The Classics
The O Club
Rantburg Store
The Bloids
The Never-ending Story
Thugburg
Gulf War I
The Way We Were
Bio
Merry-Go-Blog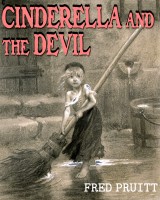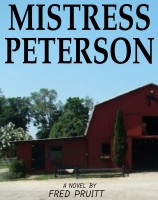 On Sale now!


A multi-volume chronology and reference guide set detailing three years of the Mexican Drug War between 2010 and 2012.

Rantburg.com and borderlandbeat.com correspondent and author Chris Covert presents his first non-fiction work detailing the drug and gang related violence in Mexico.

Chris gives us Mexican press dispatches of drug and gang war violence over three years, presented in a multi volume set intended to chronicle the death, violence and mayhem which has dominated Mexico for six years.
Click here for more information


Meet the Mods
In no particular order...


Steve White
Seafarious
Pappy
lotp
Scooter McGruder
john frum
tu3031
badanov
sherry
ryuge
GolfBravoUSMC
Bright Pebbles
trailing wife
Gloria
Fred
Besoeker
Glenmore
Frank G
3dc
Skidmark
Alaska Paul



Better than the average link...



Rantburg was assembled from recycled algorithms in the United States of America. No trees were destroyed in the production of this weblog. We did hurt some, though. Sorry.
3.236.52.68

Help keep the Burg running! Paypal: