Afghanistan
Children die in Kabul bomb attack
Three schoolchildren are among six civilians killed after a suicide bomber attacked a team of Italian soldiers building a bridge in a town near Kabul. Twelve others, including four Italians, were injured in the attack west of Afghanistan's capital, officials said on Saturday. Nazanine Moshiri, Al Jazeera's reporting from the scene of the attack, said the children had gathered around the engineers and soldiers as they often gave out sweets and chocolate.

She said the injured Italians had been working on a bridge "for four days consecutively when this suicide attack took place around 10 O'clock [0530 GMT] this morning. They were surrounded by local children who were curious about what was going on. It's also normal for soldiers or engineers or reconstruction workers to give out sweets and chocolates."

The Taliban have claimed responsibility for Saturday's attack. Zemarai Bashary, an interior ministry spokesman, had earlier said that six children had been killed in the attack near a Nato-led unit in Paghman, about 25km west of Kabul, but later said three had died. Four Italians and eight Afghan civilians were hurt, he said. The Nato-led International Security Assistance Force, which includes around 2,390 Italian soldiers, confirmed its forces were involved in the incident.

Moshiri reported: "The Taliban have told us that a suicide bomber called Mustafa from Kabul carried out the attack this morning ... [and] they killed four Italians and injured three others. Their version is that any civilians who were killed died in gunfire which happened afterwards - they haven't claimed responsibility for the deaths of the civilians."
Posted by: Fred || 11/24/2007 10:04 || Comments || Link || E-Mail|| [10796 views] Top|| File under: Taliban
Africa North
Maghreb al Qaeda defiant after senior figure dies
Al Qaeda's north African wing heaped praise on one of its senior members killed last week by Algerian security forces and said on Friday his death would not weaken the organisation. Yahya Abu al-Haitham died in a clash with Algerian gendarmes between the towns of Zazqa and Tizi Ouzou, 120 km (75 miles) east of Algiers, according to a statement from the group posted on an Islamist Web site.

Newspapers said Yahya was killed on Nov. 16 while trying to penetrate a military roadblock. The group's confirmation of his death was a departure from its usual practice. "We are happy to announce a great event: the glorious death of our commander Yahya Abu Haitham, known in Mujahideen cicles as Abu Yahya," said the statement, signed by leaders of Al Qaeda in the Islamic Maghreb.

It said Abu Yahya had spent 14 years in the organisation and held several responsibilities, most recently as head of its liaison committee. "O Mujahideen, know that Abu Yahya served as the best example of combat and resistance and you must never give up until you have spilt your last drop of blood. You must carry out his wishes," the statement said.

Maghreb al Qaeda, formerly known as the Salafist Group for Preaching and Combat, said it was behind two suicide bombings that killed 57 people in September. One was a failed attempt to assassinate President Abdelaziz Bouteflika. Since then the government has stepped up efforts to root out its fighters, many of whom are hiding in dense forests in the mountainous region of Kabylie east of Algiers.

Algerian newspapers reported in recent weeks that security forces had weakened the organisation by killing or capturing several senior members. "Do not think that when one of our leaders is killed that this will paralyse our organisation," the Islamist statement said, in an apparent response to the reports.

This article starring:
Al Qaeda in the Islamic Maghreb
Salafist Group for Preaching and Combat
Abu Yahya
al-Qaeda in North Africa
President Abdelaziz Bouteflika
Yahya Abu al-Haitham
al-Qaeda in North Africa
Posted by: Fred || 11/24/2007 00:00 || Comments || Link || E-Mail|| [10794 views] Top|| File under: al-Qaeda in North Africa
Bangladesh
Outlaw killed in 'crossfire'
An outlawed party leader was killed in an "encounter" between his cohorts and Rapid Action Battalion (Rab) personnel in Madaripur yesterday.


Been a while since we had an 'encounter' around here.

Sayeed Matabbor alias Who Really Cares Rogkata Sayeed, 37, second-in-command of the Aziz faction of the Purba Bangla Sarbahara Party, ...


See, another Commie bites the duts ...

Duts?

... is also accused of murdering two police officials in 2004.


So his mother probably doesn't love him.

According to Rab, they raided Shirkhara Bazar around 3:30am, ...


... right time but not an upazaila this time ...

... following a tip-off, ...


... that be from Mahmoud the Weasel ...

... where the faction was holding a secret meeting.
As Rab personnel asked them to surrender, ...


... "come out witchermitts inda air!"...

... they opened fire on Rab.


"Duuuh, you'll never take Sayeed alive, coppers!"
"Hey!"

During the half-an-hour shootout with Rab, Sayeed was shot and he died on the spot.


Half an hour to plug Sayeed behind each ear in the 'crossfire'.

Rab later recovered a shutter gun, three hand-made bombs and a number of sharp weapons at the scene.


The shutter gun is back! Makes its appearance and then back into its velvet case for the lockup at RAB 10 headquarters.

Had to clean all the mud from the flooding off it
Posted by: Fred || 11/24/2007 00:00 || Comments || Link || E-Mail|| [10796 views] Top|| File under:
Caucasus/Russia/Central Asia
Village deputy chief found dead in burnt car in Chechnya
(Itar-Tass) -- The deputy chief of the Geleny village administration was found dead in the burnt car in Chechnya. "The body of the man was found at the driver seat of the burnt car VAZ-21099 on the outskirts of Geleny in the Nozhai-Yurt district on the roadside leading to Zandag. The man was identified as the deputy chief of the Geleny administration, Selimkhadzhi Khansultanov, 44," a source in the Chechen Interior Ministry told Itar-Tass on Friday. No traces of the crash are found in the car. A forensic expertise is underway to establish the causes of the official's death.
Posted by: Fred || 11/24/2007 00:00 || Comments || Link || E-Mail|| [10793 views] Top|| File under: Chechen Republic of Ichkeria
India-Pakistan
Twin suicide blasts kill at least 20 in Pakistan
RAWALPINDI - Two suicide car bombings killed at least 20 people Saturday in near simultaneous attacks on Pakistani security forces in the garrison city of Rawalpindi, security sources said. Military spokesman Major General Waheed Arshad said both attacks were car bombs, one targeting a bus carrying security forces personnel and the other a checkpost outside army headquarters.

He said at least 15 people were confirmed dead in the bus attack and three security officers were critically wounded at the checkpost. However, security sources told AFP that the toll was higher, with at least 19 dead on the bus so far and one at the checkpoint.

Rawalpindi, near the capital Islamabad, is where military ruler President Pervez Musharraf has his army offices.

"There were two suspected suicide attacks and there are casualties," Arshad told AFP earlier. "One was at a checkpost near (army) general headquarters in Rawalpindi and the other was on a bus of security forces."

Witnesses said a burned-out bus could be seen parked just inside the gates of a military spy agency, with dozens of ambulances stationed around. Police and security forces were not allowing anyone near.
Posted by: || 11/24/2007 00:33 || Comments || Link || E-Mail|| [10795 views] Top|| File under: al-Qaeda
LeT hard boyz get 10 in the calaboose
A city court on Thursday awarded 10 years' rigorous imprisonment to four Lashkar-e-Taiba (LeT) militants for planning terror attacks on the eve of Republic Day celebrations in the capital in 2002.

Additional Sessions Judge Ravinder Kaur held Mohammed Afzal Kunhar, Adil Nazir, Bilal Ahmed Mir and Ansar Ahmed Dar, all hailing from Jammu and Kashmir, guilty under various provisions of the Prevention of Terrorism Act (POTA).

According to the prosecution, the four militants wanted to avenge the death of five terrorists in police firing during the attack on parliament in 2001. The court also held that the charges of planning to wage a war against the nation and possession of explosives, among others, were proved against them, and slapped a fine of Rs 125,000 on each of them.

According to the prosecution, the four convicts were arrested on January 14, 2002 from Kotla Mubarakpur area in south Delhi. The crime branch of the Delhi Police had recovered over five kg of RDX, detonators and Rs 3.5 million in cash from them. On sustained interrogation, they had divulged their plans to explode bombs on the eve of the Republic Day in the capital.

This article starring:
Lashkar-e-Taiba
Adil Nazir
Lashkar-e-Taiba
Ansar Ahmed Dar
Lashkar-e-Taiba
Bilal Ahmed Mir
Lashkar-e-Taiba
Mohammed Afzal Kunhar
Lashkar-e-Taiba
Sessions Judge Ravinder Kaur
Posted by: Fred || 11/24/2007 00:00 || Comments || Link || E-Mail|| [10793 views] Top|| File under: Lashkar e-Taiba
HuJI hand suspected in UP blasts
Banned Harkat-ul-Jehadi Islamia (HuJI) is believed to be behind the serial blasts that rocked three cities in Uttar Pradesh on Friday killing over a dozen people besides injuring several others. Sources in the security agencies said the terror strike could be seen as a revenge by the banned outfit for the assault on its members including the recent incident when lawyers manhandled three Jaish-e-Mohammed militants arrested in Lucknow last week. They said Jaish could have sought the help of HuJI as both the outfits followed the Deoband sect of Islam.

HuJI, which is being mainly run from Bangaldesh, has managed to establish cells in Uttar Pradesh and that the outfit was responsible for previous major terror attacks.

All three court premises in Lucknow, Faizabad and Varanasi, targeted today by the militants, had seen an incident of manhandling of militants or activists of anti-Ram temple in Ayodhya by lawyers.

Last week three JeM militants were roughed up by lawyers and the bar association refused to take up their cases.

Last week three JeM militants were roughed up by lawyers and the bar association refused to take up their cases.

Faizabad court premises was witness to an altercation between activists of a Babri Masjid organisation and lawyers. The local bar association had banned its advocates from taking up their case. The court premises in Varanasi was witness last year to beating of a Waliullah Khan, the main accused in the Sankat Mochan temple explosions. In a related development, an outfit by the name of Al-Hind Mujahideen had claimed responsibility about the attacks and sent emails to some media houses.

This article starring:
Al-Hind Mujahideen
Harkat-ul-Jehadi Islamia
Waliullah Khan
HUJI
Posted by: Fred || 11/24/2007 00:00 || Comments || Link || E-Mail|| [10796 views] Top|| File under: HUJI
3 cops killed in Quetta violence
Three policemen and a minor girl were killed in three separate incidents claimed by the BLA, while several vehicles and official buildings were attacked as protests against the killing of Balach Marri, leader of the BLA, continued for the third day on Friday. A minor girl died in Satellite Town when miscreants hurled a hand grenade at a house. Separately, three more policemen were killed while a fourth was injured, resulting in eight policemen dead in the last three days. The BLA claimed responsibility for all the killings, and also rejected government claims that Nawab Bugti's grandson had killed Marri. A BLA spokesman alleged that the government was spreading false rumours about the killing of Marri. Meanwhile, police detained dozens of protesters across Balochistan. These people, mainly students, protested the killing of Marri by blocking roads.
Posted by: Fred || 11/24/2007 00:00 || Comments || Link || E-Mail|| [10793 views] Top|| File under:
Troops amassing for Dir operation
Fresh reinforcements have reached Swat amid increasing fears of an operation against suspected militants in Dir district bordering Afghanistan's Kunar province where Al Qaeda and the Taliban were giving a stiff resistance to the American and coalition forces, officials and eyewitnesses said on Friday.

Authorities disconnected cell-phone services during the army movement to prevent the militants from using the service to plot attacks on the arriving soldiers. "The mobile-phone service was restored at 4:00pm," said Jehanzeb, a shopkeeper. "The soldiers are positioning themselves in Timergara, the Lower Dir's headquarters, and, as we know, this district is underlined for hosting militants, even foreigners," said official sources in Peshawar wishing not to be named.

Military spokesman Maj Gen Waheed Arshad played down the significance of increased troops' activity in Lower Dir. "We are there since long," he told Daily Times. He, however, stopped short of saying that any operation in that district was also imminent. Army helicopters were patrolling the area to foil any attack on the security forces, said residents who were stuck at their homes due to a curfew.

Food supply: Authorities imposed a food blockade and a 12-hour curfew in Swat, AFP quoted officials as saying on Friday. Intelligence officials said food supplies to the areas where militants are holed up had been stopped. "Ten trucks loaded with food supplies were ordered last night to stop in Mingora," an intelligence official said.

The residents told Daily Times that there was food shortage in Kabal, Matta, Kuzza Banda and adjoining areas. Government spokesman Amjad Iqbal said the curfew had been imposed because of the "operational needs" of the security forces.

Civilian killed: Akbar Khan, a civilian, was killed in Kabal tehsil as the security forces mistook him as a "potential threat", the residents said. A government official regretted the loss of an "innocent civilian". The military, however, said, "Police sources have confirmed that two suspected individuals heading towards Kabal police station were signalled to stop. They did not stop and therefore were fired upon."Resultantly, one individual was killed and the other, who was believed to be wearing a suicide belt, fled the scene." Gen Waheed said the media was "misreporting" about civilian casualties. He also denied that the government was doing little to help the displaced people. "The army is setting up a camp for such people in Risalpur," he said. He gave no timeline as to when the Swat operation would be wound up. He said ground forces would be used if needed.

APP quoted an ISPR official as saying on Friday that the security forces arrested four miscreants in the Fazagat area of Swat when they were trying to flee the area disguised as women.

This article starring:
Government spokesman Amjad Iqbal
Maj Gen Waheed Arshad
Posted by: Fred || 11/24/2007 00:00 || Comments || Link || E-Mail|| [10793 views] Top|| File under: Taliban
Eight injured in Bajaur blast
At least eight people, including the leader of a tribal peace jirga, were injured in a remote-controlled bomb blast in the Barkali Khwar area of Bajaur Agency on Friday, officials told Daily Times.

Tribal jirga leader Malik Abdul Aziz was on his way to Khar, the agency's headquarters, when the explosion took place, an official said, adding that Aziz, his three bodyguards – Gul Zaman, Abdul Wali and Shafiullah of levies force – and his four fellows, including Saad Maluk, Sultan, Amanullah and Nosher, sustained injuries. The blast also damaged the vehicle they were riding on. The injured were rushed to the Khar civil hospital. Aziz has been playing a role to strike a peace deal between the local Taliban and political administration in the agency.
Posted by: Fred || 11/24/2007 00:00 || Comments || Link || E-Mail|| [10794 views] Top|| File under: Taliban
Three soldiers injured in attacks in Waziristan
At least three soldiers suffered injuries in separate incidents in North Waziristan Agency on Friday, sources said.

An official said militants attacked an army convoy with two remote-controlled bombs on Friday in Mir Ali, North Waziristan, injuring a jawan and destroying two vehicles, sources said. The convoy was going to Razmak when it came under attack at Tall checkpost, 20 kilometers south of Miranshah. The official added that the security forces fired six artillery shells in retaliation from the army camp, but no casualties were reported.

The security forces also ordered residents of three villages in Mirpur to vacate the areas. However, they did not comply with the orders and the security forces had to fire artillery shells to force them to desert their houses. There were no reports of any casualties.

Another army convoy at Mana army camp in the Shawaal area also came under attack. Two jawans were wounded and later airlifted to the Bannu Combined Military Hospital (CMH).
Posted by: Fred || 11/24/2007 00:00 || Comments || Link || E-Mail|| [10794 views] Top|| File under: Taliban
Iraq
Significant Captures in Baghdad, Hawija
BAGHDAD, Iraq – Coalition forces killed one terrorist and detained 10 suspects during operations Saturday in central and northern Iraq.

Coalition forces captured a wanted individual southwest of Kirkuk during operations targeting foreign terrorist facilitators.

Reports indicate the wanted individual was involved with reorganizing al-Qaeda in Iraq in the Hawija region. During the operation, as Coalition forces approached the target building, they saw several armed men leave the building attempting to evade the ground force. Perceiving hostile intent, Coalition forces called for supporting aircraft to engage, killing one terrorist. Upon entering a nearby building, Coalition forces discovered a man being held in chains, and reports indicate he was being held hostage for $150,000.


Lucky for him we came. Luckier still we used relatively light air support.


In addition to the wanted individual, Coalition forces detained three suspects during the operation, two of whom were wounded. The wounded suspects received medical care on site before being detained.

During an operation in central Baghdad, Coalition forces captured a wanted individual believed to be a financier for al-Qaeda in Iraq operations. The wanted individual is allegedly associated with several senior terrorist leaders, including some involved in car-bombing attacks. During the operation,
Coalition forces entered a mosque's surrounding complex, but did not enter the mosque itself.


I guess these Coalition forces were not accompanied by a reliable Iraqi unit.


Coalition forces respect Muslim religious sites, and they took great care to ensure the Mosque and surrounding complex were left as they were found. The wanted individual identified himself to Coalition forces and was subsequently detained, along with five other suspects.


Or maybe this time the mosque officials refused them sanctuary?



"Foreign fighters' mission is to derail progress in Iraq, and they have no place here," said Maj. Winfield Danielson, MNF-I spokesman. "These wanted individuals will no longer be able to support al-Qaeda's operations."
Posted by: Glenmore || 11/24/2007 10:07 || Comments || Link || E-Mail|| [10797 views] Top|| File under:
Southeast Asia
Three more shot dead in November's nonstop violence in southern Thailand
Jihad-crazed terrorists Separatist insurgents shot and killed three more people in Thailand's Muslim-majority south, where violence in a terrorism spree separatist insurgency has flared this month, police said on Saturday.

A 56-year-old man and his 50-year-old wife were killed in a drive-by shooting as the Buddhist couple left a rubber plantation in Narathiwat province, near the southern border with Malaysia, police said. Also on Saturday a 53-year-old Muslim man was shot dead at a teashop in neighbouring Yala province, where a 45-year-old Muslim man was also killed outside his home late on Friday, police said.

Monitoring group Intellectual Deep South Watch said on Wednesday that November was one of the most violent months this year, with 56 people killed and 80 wounded in 85 attacks in the first two weeks.
Posted by: ryuge || 11/24/2007 08:48 || Comments || Link || E-Mail|| [10795 views] Top|| File under: Thai Insurgency
Mall Blast in S. Philippines Kills 1, Injures 4
One person was killed and four others were injured in a powerful explosion that ripped through a shopping mall in the southern region of Mindanao yesterday. Officials identified the lone fatality as Boyet Alcazar, an 18-year-old working at the baggage check-in counter of the KMCC mall in Kidapawan City on Mindanao island.

Chief Inspector Leo Ajero, the city police chief, said initial investigation showed that the bomb was an improvised one and it was placed near the mall's main entrance.

Police said all those injured were employees of the mall. But North Cotabato Gov. Manny Pinol said a 16-year-old girl was among the wounded. An Associated Press report also identified one of the wounded as Angelie Cahandig, 22, who was shopping along with her husband at the time of the blast. "We heard a loud explosion at the package counter ... at the mall entrance," the woman was quoted by The Associated Press as saying in a telephone interview from a clinic where they were being treated. "We and the other people began running toward the other door."

The blast comes a week after a powerful bomb killed four people including Wahab Akbar, a congressman in the southern province of Basilan.

This article starring:
Chief Inspector Leo Ajero
North Cotabato Gov. Manny Pinol
Wahab Akbar
Posted by: Fred || 11/24/2007 00:00 || Comments || Link || E-Mail|| [10794 views] Top|| File under: Abu Sayyaf
Sri Lanka
17 rebels killed in Sri Lanka coastal raid
Sri Lankan forces killed at least 17 Tamil Tiger rebels on Friday repulsing a guerrilla attack on a police post in the northwest, the defence ministry said. The Liberation Tigers of Tamil Eelam (LTTE) despatched seven boats to attack the Pesalai police post on the coast of Mannar district, the ministry said in a statement. Police and troops beat back the rebels killing 17, without suffering any loses, the ministry said. There was no immediate word from the LTTE.

The Sri Lankan government on Friday called for the expulsion of staff of the United Nations children's fund, accusing them of overstepping their legitimate functions, the foreign ministry said. UNICEF country chief Phillipe Duamelle was called to the foreign ministry on Thursday, where officials "expressed serious concern" over the agency's participation at a public protest in June, the ministry said in a statement. "The Country Representative was requested to take appropriate action against the staff members who participated in the demonstration including the withdrawal of the concerned international staff," the foreign ministry said.

The government also asked UNICEF to dismiss its local staff who joined the demonstration outside the main railway station in Colombo, the ministry said.

A local human rights group had organised the peaceful protest to condemn the killing of two Red Thingy Cross workers by unidentified gunmen. UNICEF officials said four of their international and local staff took part in the June rally, and that an internal investigation was under way.
Posted by: Fred || 11/24/2007 00:00 || Comments || Link || E-Mail|| [10794 views] Top|| File under:
Syria-Lebanon-Iran
What the Israelis bombed may not have been a reactor
Ha'aretz

Albright's assessments, which hold that what was attacked in Syria was a nuclear reactor, have become almost an authoritative voice. They have been unreservedly adopted all over the world, Israeli media included.

But Prof. Uzi Even of Tel Aviv University is challenging them here for the first time. On the basis of an analysis of the same satellite photos, which have been published in the media and on Web sites and are accessible to everyone, he believes that the structure that was attacked and destroyed was not a nuclear reactor. Even, a former Meretz MK, is a chemist who until 1968 worked at the nuclear reactor in Dimona (KAMAG - Hebrew for the Nuclear Research Center). For years he has been keeping track of, and writing about, Israel's nuclear policy and the proliferation of nuclear weapons worldwide.

Even's questions relate to several substantive issues. First, in the reactor in Yongbyon, one can clearly see a chimney, which is necessary for the emission of the radioactive gases (incidentally, based on the emission of the gases experts can determine the capacity of the reactor). In the satellite photos of the structure in Syria there is no chimney. It could be claimed that the Syrians may not have had time to build it. This is a reasonable answer, but it is overshadowed by the fact that there is evidence that the structure was under construction already four years ago. There are satellite photos of the site from 2003. In these photos one can clearly see in one of the building walls openings, which disappeared in the 2007 photos. "We can assume that construction began even before 2003," says Even. "In all those years, five years or even more, a chimney had still not been built? Very strange."

No less strange in his opinion is the fact that the "reactor" did not have cooling towers. The pumping station seen in the photos, 5 kilometers from the site, cannot, according to him, be a substitute for such towers. "A structure without cooling towers cannot be a reactor," he says, pointing to the satellite photo from Yongbyon, in which one can clearly see the cooling tower, with steam rising from it.

Another structure essential for a reactor is missing from the Syrian photos: a plutonium separation facility. As mentioned, the reactor is fueled by enriched uranium of fuel rods, which undergo a process of radiation. In order to turn them into plutonium, they have to be processed chemically in a plutonium separation facility.

And there is an additional question. If this was, in fact, a nuclear reactor, whose construction was not completed, clearly it would have taken the Syrians several years until they were able to operate it and produce plutonium. Why was Israel in a rush to attack a reactor that was under construction, years before it would have become operational? Was it willing to risk an all-out war with Syria because of a reactor in stages of construction? (A war Israel was afraid would erupt last summer, even without any connection to the nuclear issue.) This is very unlikely. . . .

All these explanations and others lead Even to believe that what was destroyed was not a nuclear reactor. If this is the case, what was the purpose of the structure?

"In my estimation this was something very nasty and vicious, and even more dangerous than a reactor," says Even. "I have no information, only an assessment, but I suspect that it was a plant for processing plutonium, namely a factory for assembling the bomb."

In other words, Syria already had several kilograms of plutonium, and it was involved in building a bomb factory (the assembling of one bomb requires about four kilograms of fissionable material).

Processing the plutonium and assembling the bomb require utmost caution, because plutonium is one of the most toxic and radioactive materials. One microgram can kill one person, and a gram is capable of killing a million people. Handling it requires special lathes, but because of its lethal nature nobody is allowed to come into direct contact with plutonium or with the lathes. That is why there is a need to build labs containing dozens of glove boxes, which isolate and separate the worker from the material and the equipment.

What reinforces Even's suspicion that the structure attacked in Syria was in fact a bomb assembly plant is the fact that the satellite photos taken after the bombing clearly show that the Syrians made an effort to bury the entire site under piles of earth. "They did so because of the lethal nature of the material that was in the structure, and that can be plutonium," he said. That may also be the reason they refused to allow IAEA inspectors to visit the site and take samples of the earth, which would give away their secret.
Posted by: Mike || 11/24/2007 14:36 || Comments || Link || E-Mail|| [10797 views] Top|| File under:
Lahoud calls in army after vote fails
Lebanese President Emile Lahoud ordered the army to take charge of security on Friday after political rivalry blocked the election of his successor, hours before he was due to step down. The Lebanese parliament failed on Friday to grasp its last chance to elect a head of state before pro-Syrian Lahoud's term expires at midnight. The speaker of parliament asked members to meet again next Friday for another attempt.

The move leaves the country in political vacuum with rivals claiming to be the legitimate power. A presidential statement repeated Lahoud's view that the existing cabinet led by Western-backed Prime Minister Fouad Siniora was illegitimate. The constitution stipulates that the serving government takes on presidential powers until a new head of state is elected. A government source said Lahoud's move was unconstitutional and worthless. Siniora's cabinet says it will assume presidential powers until a new president is elected.

Despite the claims of rival factions, there was no sign that the conflict would lead to violence soon. The army had deployed in central Beirut overnight for the parliament session.

Lahoud said that "the dangers of a state of emergency exist and have been fulfilled" but experts said the wording fell short of a declaration of a state of emergency.

"(The president) entrusts the army with the authority to maintain security on all Lebanese territory and put all armed forces at its disposal with effect from November 24," Lahoud said in a statement. Another prominent opponent of the Siniora government, Christian leader and presidential candidate Michel Aoun, said in a statement the existing cabinet would become a "usurper government" as soon as Lahoud leaves office.

The dispute is between an anti-Syrian parliamentary majority led by the son of assassinated former prime minister Rafik Al-Hariri and an opposition alliance led by Hezbollah, which is backed by Syria and Iran. The US and European Union called for calm.

"The US government commends Lebanon's armed forces and security services for their stated commitment to ensuring law and order," a US State Department spokesman said.

Parliamentary Speaker Nabih Berri, a Shia opposition leader, put off the presidential election vote for a fifth time on Friday because the rival factions were deadlocked.

The delay means the presidency, always held by a Maronite Christian under Lebanon's sectarian power-sharing system, will be vacant for at least a week. Unless a consensus candidate emerges soon, the country could end up saddled with competing administrations as at the end of its 1975-1990 civil war.

Beirut stock exchange: Concern about the political impasse and possible instability pushed the Beirut stock exchange index down 4 percent.

French-led mediation efforts failed to resolve the dispute over the presidency which reflects a regional struggle pitting Washington against Syria and Iran, both allies of Hezbollah.

The US and its local allies blame Syria for the deadlock. Hezbollah and its Christian partners say the majority bloc wants to keep them from their rightful share of power. They accuse Washington of seeking to control Lebanon.

More than 100 lawmakers from both camps went to parliament in downtown Beirut, but opposition MPs did not enter the assembly chamber in line with a boycott declared a day earlier.

Before announcing the delay, Berri held separate meetings with majority leaders Saad Al-Hariri and Walid Jumblatt, a sign the rival camps have not yet burned all their bridges. "We are for consensus and we will remain for consensus," Hariri said.
Posted by: Fred || 11/24/2007 00:00 || Comments || Link || E-Mail|| [10794 views] Top|| File under: Govt of Syria
Tanks deployed in Beirut to prevent possible violence
Tanks rolled onto the streets of Beirut today amid fears of unrest as a parliament session to elect a new president by a midnight deadline was postponed for a week, with political rivals deadlocked. Armored vehicles took up position on main avenues and crossroads, particularly around the downtown area where the opposition have been holding a mass sit-in outside government headquarters since last year. "There are more army soldiers and tanks than people and cars on the streets this morning," said Salim Kantar, a bank employee. "I don't think there will be civil war again, but we fear incidents can happen on the streets as the two sides seemed to have reached a political dead-end over the presidency," he said.

In scenes reminiscent of the 1975-1990 civil war, heavily armed soldiers sealed off roads leading to the parliament building in the city centre where MPs were due to convene at 1:00 p.m. to pick a successor to President Emile Lahoud, whose term ends at midnight. However, parliament Speaker Nabih Berri announced the postponement of the vote until next Friday when it became clear that no compromise could be reached.

The army erected cement blocks and metal barriers to shut roads around the nearby seafront Phoenicia hotel where dozens of MPs from the ruling majority have been staying for security reasons.

A number of prominent anti-Syrian figures have been killed in a wave of attacks over the past three years which many have blamed on Lebanon's former powerbrokers in Damascus. The MPs were transferred to the parliament aboard a convoy of armored vehicles, before Berri announced the postponement of the vote.

The ruling coalition on Thursday had called on all MPs to attend Friday's parliament session but the opposition, backed by Syria and Iran, warned against any attempt to force through a vote. Four previous sessions in the last two months to pick a successor to Lahoud have been called off because of the standoff and Friday's session was expected to meet the same fate, several officials said.

Many ordinary people were staying indoors. "We're staying home. We were watching the news on television, but in the end we opted for a comedy show because I don't want the children to become anxious," said Rama Ghaziri, a mother of three.

Many schools and universities in Beirut remained shut, while shops and banks were open although very few customers were venturing in to the centre. "I don't know if the school is open but I did not send my children this morning to be on the safe side," said Souad Haidar, a resident of the Hamra commercial district. "We don't care who becomes president anymore, we want to live safely and normally. We've had enough wars and political conflicts which have brought nothing but hardships to our country," she said.

Main boulevards are still lined with Lebanese flags, a day after the country marked its 64th Independence Day and the 18th anniversary of the assassination of then president-elect Rene Mouawad.

A gigantic Lebanese flag hanging across the Ras An-Nabeh Boulevard leading to the downtown area read: "All for the nation," which is the first phrase of the national anthem. "If they can't agree on a president, let the army take over until there is an agreement. The army has proven that it can be trusted with the way it handled the Islamist uprising in the summer," said Marwan Sidani. "If no president is voted in, and there are no incidents until Monday, I think it would prove that we can safely stay without a president. It would be one less politician in Lebanon, and that's better," he said.
Posted by: Fred || 11/24/2007 00:00 || Comments || Link || E-Mail|| [10802 views] Top|| File under: Hezbollah
Who's in the News
36
[untagged]
5
Global Jihad
4
Taliban
3
Hamas
3
Palestinian Authority
3
Govt of Syria
2
Govt of Pakistan
2
Govt of Iran
1
Hezbollah
1
al-Qaeda in North Africa
1
al-Qaeda
1
Thai Insurgency
1
Lashkar e-Taiba
1
Abu Sayyaf
1
Chechen Republic of Ichkeria
1
Islamic Jihad
1
al-Qaeda in Iraq
1
IRGC
1
HUJI
Bookmark
E-Mail Me
The Classics
The O Club
Rantburg Store
The Bloids
The Never-ending Story
Thugburg
Gulf War I
The Way We Were
Bio
Merry-Go-Blog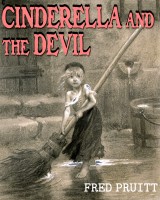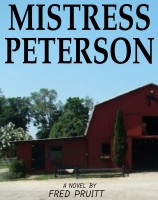 On Sale now!


A multi-volume chronology and reference guide set detailing three years of the Mexican Drug War between 2010 and 2012.

Rantburg.com and borderlandbeat.com correspondent and author Chris Covert presents his first non-fiction work detailing the drug and gang related violence in Mexico.

Chris gives us Mexican press dispatches of drug and gang war violence over three years, presented in a multi volume set intended to chronicle the death, violence and mayhem which has dominated Mexico for six years.
Click here for more information


Meet the Mods
In no particular order...


Steve White
Seafarious
tu3031
badanov
sherry
ryuge
GolfBravoUSMC
Bright Pebbles
trailing wife
Gloria
Fred
Besoeker
Glenmore
Frank G
3dc
Skidmark



Better than the average link...



Rantburg was assembled from recycled algorithms in the United States of America. No trees were destroyed in the production of this weblog. We did hurt some, though. Sorry.
3.235.180.193

Help keep the Burg running! Paypal: