Ethiopia's Tigray conflict: Mass arrests and ethnic profiling haunt Addis Ababa
[Garowe] The arrest of two prominent professors in Æthiopia's capital has given new focus to allegations that the authorities are engaged in a ruthless crackdown against ethnic Tigrayan civilians, as the country plunges deeper into a conflict that began over a year ago in the northern state of Tigray.

Professors Assefa Fissiha and Mehari Redeai both teach law at Addis Ababa University.

Although there is been no official confirmation of their arrests, multiple sources have told the BBC they were detained by the security forces for allegedly breaching the terms of Æthiopia's state of emergency, imposed as Tigrayan forces advanced towards the capital earlier this month.
Continued on Page 49
Posted by: trailing wife || 11/23/2021 00:00 || Comments || Link || E-Mail|| [75 views] Top|| File under: Commies
Bahrain says it arrested Iran-linked terrorists, seized weapons
[IsraelTimes] Bahrain's interior ministry announces it had arrested a gang of armed "terrorists" it said were linked to groups in Iran.

"Terrorists (were) arrested for plotting terrorist operations against security and civil peace," the interior ministry says on Twitter.

"Weapons and explosives from Iran

...a theocratic Shiite state divided among the Medes, the Persians, and the (Arab) Elamites....
were seized" from group members who "are linked with terrorist groups in Iran," the brief statement says.

Sunni-ruled Bahrain accuses Shiite Iran of provoking unrest in the Gulf kingdom, an allegation Tehran denies.

The ministry gives no further details, including on how many people were arrested or their nationalities.

Bahrain has been hit by waves of unrest since 2011, when security forces crushed Shiite-led protests demanding a constitutional monarchy and an elected prime minister.

Opposition movements have been outlawed and hundreds of dissidents have been imprisoned — with many stripped of their nationality.

Human rights groups have frequently said cases against activists in Bahrain — men and women, religious and secular — fail to meet the basic standards of fair trials.

Bahrain's authorities have repeatedly rejected the accusations.
Posted by: trailing wife || 11/23/2021 00:00 || Comments || Link || E-Mail|| [46 views] Top|| File under: Govt of Iran Proxies
Caucasus/Russia/Central Asia
Dagestani receives 11 years in prison for participating in ISIS
Direct Translation via Google Translate. Edited.


[KavkazUzel] A military court in Rostov-on-Don today sentenced Batyr Magomedov, a native of

Dagestan

, deported from Georgia to 11 years in a strict regime colony, recognizing him as a member of a terrorist organization. 

As the "Caucasian Knot" wrote, a court in Georgia on July 23, 2020 decided to deport

Batyr Magomedov

, a native of the Dagestani village of Novy Khushet, who had served a sentence in the case of crossing the Turkish-Georgian border. In September 2020, the Georgian authorities handed over Batyr Magomedov, against whom a case was initiated in Russia for involvement in the armed underground, to Russian border guards. The defense's instructions on the threat of unjustified criminal prosecution were ignored, the lawyer stated.

Batyr Magomedov, 27, was accused of participation in the activities of a terrorist organization. The maximum punishment under these articles provides for up to twenty and up to fifteen years in prison, respectively.

"It has been established that from June 2013 to May 2016, the defendant, while in the Syrian Arab Republic, armed himself with firearms and ammunition, took part in armed formations. From March 3, 2015 to September 27, 2020, he took part in activities of the banned international terrorist organization "Islamic State," told the "Caucasian Knot" correspondent in the press service of the Southern District Military Court.

Magomedov was found guilty by the court. He was sentenced to 11 years in a strict regime colony, serving the first 3 years and 6 months in prison. The verdict has not entered into legal force and can be appealed by the parties in the Military Court of Appeal, the court said.

The "Caucasian Knot" has not yet received any comments from Batyr Magomedov and his representatives regarding the decision of the court. The criminal case against Magomedov entered the court on July 12, the process took five sessions, follows from the card index on the website of the Southern District Military Court.

Posted by: badanov || 11/23/2021 00:00 || Comments || Link || E-Mail|| [104 views] Top|| File under: Islamic State
Europe
Armenia says its soldier killed by Azerbaijani shelling
[AlAhram] An Armenian soldier was killed by

Azerbaijani

shelling on Monday amid simmering tensions on the border between the two ex-Soviet neighbors.

Armenia and Azerbaijan have been locked in a decades-old dispute over the separatist region of Nagorno-Karabakh, a region that lies within Azerbaijan but was under the control of ethnic Armenian forces backed by Armenia since a separatist war there ended in 1994.

Fierce fighting that erupted in September 2020 ended six weeks later with a Russia-brokered peace deal that saw Azerbaijan gain control of a significant part of Nagorno-Karabakh and reclaim all the regions that were controlled by Armenian forces outside the separatist region.

Tensions again escalated last week, which saw the worst

festivities

since the 2020 hostilities. At least seven Azerbaijani troops and one Armenian servicemen died in the fighting last week.

The Armenian Defense Ministry said that Azerbaijani forces again fired on Armenian positions in the southern Gegarkuni region on Monday, killing a 19-year-old soldier.

Earlier Monday, opposition supporters blocked traffic in Armenia's capital to urge the government to take a tougher stance amid tensions with neighboring Azerbaijan.

The protesters demanded that the authorities don't sign documents on the delimitation and demarcation of the border between the countries and reject Azerbaijan's plans for transport corridors across the Armenian territory.

The Russia-brokered peace deal envisaged a transport corridor via Armenia that would link Azerbaijan with its exclave Nakhchivan region _ a plan strongly opposed by the Armenian opposition.
Posted by: trailing wife || 11/23/2021 00:28 || Comments || Link || E-Mail|| [64 views] Top|| File under: Ottoman Proxies
Italian cops bust Nigerian crime network forcing women into prostitution
[DW] Italian authorities said the criminal network forced 41 Nigerian women into prostitution while nine were forced to beg for money on the streets. The exploitation stretched outside

Italia

into Germany and Libya.

Guardia di Finanza police cruiser with rainy windshield and blue flashers
Italian police on Monday announced they had broken up a Nigerian crime ring operating across the country with the arrest of some 40 suspects.

The suspects have been charged with money laundering, facilitating illegal immigration, human trafficking, forced prostitution and slavery, according to a police statement.

Authorities say the network was active in Cagliari, Sardinia; Turin in Piedmont; and Ravenna in the Emilia-Romagna region. Beyond

Italia

, the network stretched from Nigeria via Libya and up to Germany as well. Police say dozens of other individuals are currently under investigation.

CONTROLLING VICTIMS THROUGH 'MACABRE VOODOO RITUALS'
Police said those individuals arrested Monday had been responsible for the fates of 41 women who were forced into prostitution and nine more who were forced into begging.

According to

Sherlocks

, the gang managed to move nearly €11.4 million ($12.5 million) in prostitution, money laundering and begging profits to Nigeria.

They did so by using an informal Hawala system that moves money across international borders outside the formal banking system.

Police say the group used 11 teams of cash couriers — hiding cash inside retractable luggage handles or pasta packages to elude searches at

Italia

's airports.

The men arrested Monday were said to have lured young Nigerian women to Europa

...the land mass occupying the space between the English Channel and the Urals, also known as Moslem Lebensraum...
with the prospect of working in

Italia

and the payment of their travel costs.

However,


if you can't say something nice about a person some juicy gossip will go well...


upon arrival the women were psychologically abused and even subjected to "macabre voodoo rituals," designed to keep them from contacting Italian authorities for help and making them fear harm to their families back home should they fail to repay their expenses or disobey their handlers.

Authorities were tipped off by a Nigerian woman who sounded the alarm — saying the women incurred debts as high as €50,000 to be brought illegally to

Italia

where they were then forced into prostitution to pay off the debt.

Measures taken by judicial authorities in

Italia

ended up helping the victims break "the ties of physical-psychological coercion which kept them bound" to the criminal network.

While sex work is legal in

Italia

, exploiting

hooker

s is a crime.



Video at the link: Trafficking women in Europe — The Nigerian Mafia in Italy
Posted by: trailing wife || 11/23/2021 00:00 || Comments || Link || E-Mail|| [162 views] Top|| File under: Human Trafficking
Iraq
Explosion rocks Mosul's left side
[Shafaq News] A blast from a

boom-mobile

reportedly rattled the left side of djinn-infested

Mosul


... the home of a particularly ferocious and hairy djinn...
, Nineveh's capital city, earlier today, Monday.

A source told Shafaq News Agency that

the earth-shattering kaboom

took place at al-Zohour (Blossoms) Street near Sayidati al-Jamila (My Beautiful Lady) roundabout on the left side of the city.

"Security authorities believe

the earth-shattering kaboom

is intentional," the source said, "the forensic team has started digging in the site to reveal the circumstances of the incident."

"At this moment, there is no information about the casualties," the source said.
Posted by: trailing wife || 11/23/2021 00:00 || Comments || Link || E-Mail|| [149 views] Top|| File under:
Iraqi soldier killed and three others wounded in an ISIS attack in Diyala
[Shafaq News] A security source in

Diyala

reported today evening that a member of the Iraqi army was killed and three others were

maimed

in an ISIS attack south of Baquba.

The source told Shafaq News Agency that ISIS

murderous Moslems

attacked a security checkpoint south of

Buhriz district

, 9 km south of Baquba.

He added that the army forces clashed with the terrorists, which resulted in the death of one member and the injury of three others.

Areas south of 8 district are subjected to continuous attacks due to the presence of ISIS outposts and dens in their villages.
Posted by: trailing wife || 11/23/2021 00:00 || Comments || Link || E-Mail|| [93 views] Top|| File under: Islamic State
Israel-Palestine-Jordan
Police arrest East Jerusalem alleged firebomber
[IsraelTimes] Police arrest a Paleostinian teenager in East Jerusalem, who is suspected of throwing a

Molotov cocktail

at an Israeli officer last night, injuring him.

The 18-year-old suspect is arrested and his remand is later extended until Wednesday.
Posted by: trailing wife || 11/23/2021 00:00 || Comments || Link || E-Mail|| [72 views] Top|| File under:
Wife of Old City terrorist said arrested upon return from Jordan
[IsraelTimes] The wife of the Old City terrorist has been arrested by Israeli security forces at the Allenby Crossing upon her return to the West Bank from Jordan, the family's lawyer, Medhet Dabih, told Paleostinian media.

She is being questioned by the Shin Bet security service, the reports say. The woman is claiming she was in Jordan to visit her mother, who is sick with cancer, according to the Kan public broadcaster.

Her husband,

Hamas, the braying voice of Islamic Resistance®,

gunman

Fadi Abu Shkhaydam

, shot and killed Israeli Eli Kay, 26, and injured four others in Jerusalem's Old City on Sunday.

The Shin Bet declines to comment.
Several other family members were arrested and subsequently released by Israeli authorities, including Abu Shkhaydam's daughter Aya, according to Diba.

The Israel Police did not respond to a request for comment.

On Palestinian social media, some speculated that Jordanian authorities had deported Sou'ad at the request of Israeli authorities. Diba dismissed the allegation as a "rumor."

"She returned to the country on her own to be with her children and family," he said in a phone call.

In Shuafat, Fadi Abu Shkhaydam raised five children — three boys and two daughters — and taught Islamic law at a boys high school, for which he received a salary from the Jerusalem municipality. According to Israeli authorities, he was a member of Hamas's civilian branch, rather than its armed wing.
Posted by: trailing wife || 11/23/2021 00:00 || Comments || Link || E-Mail|| [60 views] Top|| File under: Hamas
Shin Bet: Forces thwart major Hamas terror plans, nab more than 50 cell members
[IsraelTimes] West Bank cell aimed to carry out some bombings imminently;

suicide kaboom

s planned; ringleader was offered $1m. for kidnapping; arrests come day after Old City killing of Eli Kay

Israeli security forces arrested dozens of members of a

Hamas, one of the armed feet of the Moslem Brüderbund millipede,

cell that was in the advanced stages of planning major terror attacks in the West Bank and Israel, the Shin Bet security service said Monday.

The effort to uncover the cell has been ongoing for several months, first coming to light with a round of arrest raids in September, including one in which two Israeli soldiers were seriously injured and several Paleostinian suspects were killed in

shootout

s.
Continued on Page 49
Posted by: trailing wife || 11/23/2021 00:00 || Comments || Link || E-Mail|| [123 views] Top|| File under: Hamas
Syria-Lebanon-Iran
Russian air strike casualties in northwest Syria, patrols breed distrust in south
[NPASYRIA] On Monday, two people were killed and seven others were

maimed

in Russian several air raids in northwest Syria.

Russian warplanes raided the

Kabbana hills

area, north of Latakia, and the vicinity of the town of Taltita in Jabal al-Summaq area northwest of Idlib, with high-explosive missiles, North Press reported opposition military sources.

"The bombardment resulted in the killing of two people and wounding of seven others in the town of Taltita. The

maimed

were taken to medical points for treatment," the sources added.

The air strikes coincided with the government forces' shelling of the gatherings of the opposition factions in the town of al-Bara, south of Idlib.

In turn, the armed opposition factions bombed the government forces' points near the town of Jobas in the eastern countryside of Idlib, with heavy artillery, according to the sources.

However,


some people are alive only because it's illegal to kill them...


North Press was unable to check the received information with other sources.

For months, areas in Syria's northwest have been witnessing mutual shelling between parties to the conflict in different areas amid news on government military reinforcements to different areas in the region.

Although the de-escalation zone in northwest Syria is subject to a Russian-Ottoman Turkish ceasefire agreement signed in March 2020, the area witnesses frequent mutual bombardment despite the entry of the ceasefire into force.

Russia's patrols out of Suwayda as local people lose trust

[NPASYRIA] Residents of Syria's southern city of Suwayda speculate that Russia's negative role in earlier incidents in their city has pushed locals to oust Russia's patrols from the city and its countryside.

Others believe that the presence of Russian soldiers in Syria's south cause tension to "foreign powers".

Last week, residents of al-Qrraya town, south of Suwayda, evicted a joint Russian-Syrian government patrol given Russia's role in last year's clashes raised outrage among the people.

The clashes in al-Qrraya erupted between the people and Russian-backed Fifth Brigade.

Similar incidents took place over the past years under the tense relations between the mainly Druze people of Suwayda and Russian soldiers.

In 2016, Russia started visiting Suwayda officially claiming to give humanitarian aid to the people specially that the city was under Syrian government forces in a formal way.

MEMORY FULL OF TENSE RELATIONSHIPS
In 2017, the people of al-Janinah village, northeast Suwayda, drove out a Russia's patrol that was distributing humanitarian assistance.

Again in 2017, armed men from Shahba city expelled a Russian patrol from the city square and fired bullets at them claiming that the Russian soldiers wonder in the streets on an daily basis.

Russia's first intervene in the security and political affairs of Suwayda was in the summer of 2018. Russian representatives met dignitaries and notables of the city as well as members of the security committee affiliated with the Syrian government.

During the meeting, Russia's representatives called Suwayda people to sign a settlement agreement alleging local terrorist groups exist in the area. This caused a widespread disapproval among the Druze community inside and outside Syria.

ISIS attacks on the city in 2018, that claimed lives of up to 250 people and wounded hundreds others, worsened the rage already existing.

Suwayda's residents voiced accusations against government forces and Russian forces saying they were responsible for hundreds of ISIS fighters to enter the city following an agreement signed in Yarmouk Camp, south of Damascus.

SPONSORED ASSAULTS
Locals of Suwayda accused Russia of conspiracy with the Eighth Brigade to assault the city in March 2020, and this made the relations even worse.

Nine young men were killed and six others were captivated by members of the Eighth Brigade when they assaulted famers in the fields near Busra al-Sham.

The Russian-backed Eighth Brigade murdered the captives in a brutal way raising widespread anger by locals and political and religious communities.

Na'im Saleh, a pseudonym for a man close to one of the captives, told North Press that finger blame is firstly pointed to the Russian forces in the massacre committed by the Eighth Brigade.

"Russian soldiers supported the Eighth Brigade with weapons and fighters. Moreover, Russia heated up the racial conflict already existing in the region instead of containing it and bringing perpetrators to accountability.

RECRUITING SOLDIERS
In late 2020, Russia re-sent military delegates to meet leaders of Suwayda. A settlement was proposed by Russia's side for those young men who refused to join the Syrian army or those wanted by the Syrian government forces.

The proposal received a low turnout because many people had lost trust in Russia's role.

In early 2021, Russian forces through meditators who follow government security branches started to enlist young men in the Russian soldiers and sent them to Libya or other regions to fight.

Kamal Hareb, 29, told North Press that the deteriorating economic conditions pushed many young men to enlist in the Russian forces and go to the desert of Libya as fighters to protect Russian military facilities.

Each enlisted fighter would serve for four months and would be paid $1,000 as a monthly salary.

After that, vehicles loaded with recruited Syrians drove to Khmeimim Air Base in the coastal area where the soldiers underwent medical tests then dispatched to Beni Ghazi airport in Libya by Russian planes.

The Syrian fighters were deployed on many points and observatory posts within the Russian military facilities where they suffer shortage of food, water and medical supplies, according to Hareb.

Adham al-Hassan, a resident from Suwayda, said the Russian soldiers have a key role in protecting Syrian people from terrorists.

"The consistent Russian support to the people has lessened the brunt of the economic siege imposed on the country," he added.

According to al-Hassan, some foreign parties are trying to instigate skirmishes in Syria's south for malicious purposes and escalating tensions between the residents of Suwayda and the Russian forces.

Posted by: trailing wife || 11/23/2021 00:00 || Comments || Link || E-Mail|| [104 views] Top|| File under:
Russian-Turkish joint patrol runs in Syria's Kobani
[NPASYRIA] On Monday, Russian Military Police (MP) along with Ottoman Turkish forces, conducted a joint patrol in the western countryside of

Kobani

, northern Syria. This is the 79th joint patrol of the two forces conducted together.

The patrol, which consisted of eight Russian and Ottoman Turkish military vehicles accompanied by two Russian helicopters, set out from the village of Ashma, 20 kilometers west of Kobani.

It roamed the villages of Jarqeli Fouqani, Jebnah, Bayadiyah, reaching to Zor Maghar, which is opposite of Jarablus on the eastern bank of the Euphrates River and the last village west of Kobani.

After that the patrol immediately returned from Zor Maghar heading to the east, passing the villages of Bayadiyah, Mishko, Jebnah, Binder, Qaraqoy Tahtani, Qola, and Sosan before reaching the checkpoint of the Internal Security Forces (Asayish) near the Iza'a (Radio) Tower seven kilometers west of Kobani.

The patrol returned to the setout point in Ashma village, passing the villages of Seftek, Boban, Khorkhori, Dikmekdash, Qaran, and Jarqeli Fouqani.

After that, the Ottoman Turkish military vehicles returned to The Sick Man of Europe Turkey

...the only place on the face of the earth that misses the Ottoman Empire...
through the gate near Ashma village, while the Russian military vehicles returned to their position near Sirrin town south of Kobani.

On November 15, the Russian MP conducted the 78th joint patrol with the Ottoman Turkish forces in the eastern countryside of Kobani.
Posted by: trailing wife || 11/23/2021 00:00 || Comments || Link || E-Mail|| [78 views] Top|| File under: Sublime Porte
Turkish-backed faction kidnapped civilians in Syria's Afrin
[NPASYRIA] Ottoman Turkish-backed armed factions kidnapped yesterday, two civilians in

Shiyeh district

of

Afrin

region, north Syria.

The Ottoman Turkish-backed

Sa'd Ibn Abi Waqqas

faction kidnapped Farah ad-Din Ibrahim and Sherhad Za'im Hesso of the village of Hikjah affiliated with Shiyeh district, in the northwestern countryside of Afrin under the pretext of dealing with the Autonomous Administration previously, an eyewitness told North Press.

So far, the destination or the fate of the two civilians are still unknown, the source added.

Yesterday, the body of the 75-year-old Shehadeh Muhammad Shehadeh, a resident of the village of Qoptan al-Jabal, in the western countryside of Aleppo, was found on the route runs from Afrin to Jinderis district.

The city of Afrin and its villages, north of Aleppo, have been controlled by Ottoman Turkish forces and the affiliated factions since March 2018.

The Afrin region has been witnessing cases of killing, kidnapping and arrest, in addition to frequent bombings, amid the inability of the factions controlling it to settle the security in the region.
Posted by: trailing wife || 11/23/2021 00:00 || Comments || Link || E-Mail|| [47 views] Top|| File under: Ottoman Proxies
US soldiers patrol in northeast Syria's Derik
[NPASYRIA] On Monday, the US forces conducted a patrol in the

Derik

region in the far northeast Syria.

An American patrol, coming from Rimelan Airport, toured the southern countryside of Derik, local sources told North Press.

The patrol consisted of four military armored vehicles, without being covered by planes, the sources added.

The patrol stopped for several hours at Robarya Agricultural Airport, which is used by US forces as an airstrip, before returning to its base, according to the sources.

The presence of the American patrol at the airport coincided with two Russian helicopters flying over the western countryside of Derik.

On November 18, the US forces conducted a military patrol of four armored vehicles in the countryside of Derik.
Posted by: trailing wife || 11/23/2021 00:00 || Comments || Link || E-Mail|| [69 views] Top|| File under:
Security forces arrest 14 Iraqis at al-Hol: conflict monitor
[Rudaw] Security forces have arrested over a dozen Iraqi nationals at the notorious al-

Hol camp

in northeast Syria (Rojava) for committing a number of violations, a monitor reported on Sunday amid fears of an increase in crime at the camp.

Fourteen Iraqis, including one woman, were arrested by al-Hol's internal security forces (Asayish) according to the Syrian Observatory for Human Rights (SOHR). The security members were supported by Rojava's Jazira operation forces.

The detainees "confessed to killings, chaos, raiding reception centers and targeting internal security forces" inside the camp, the monitor added.

The Kurdish-led Syrian Democratic Forces (SDF) arrested thousands of Islamic State

...formerly ISIS or ISIL, depending on your preference. Before that they were al-Qaeda in Iraq, as shaped by Abu Musab Zarqawi. They're really very devout, committing every atrocity they can find in the Koran and inventing a few more. They fling Allah around with every other sentence, but to hear western pols talk they're not really Moslems....
(ISIS) fighters along with their wives and children when they took control of the group's last stronghold in Syria in March 2019. Most of these people are held at al-Hol, which is home to more than 60,000 people - mostly

women and kiddies

from different nationalities, including Iraqis.

The camp has been branded a breeding ground for terrorism. Human rights groups have previously warned of squalid conditions in the camp, describing it as "filthy and often inhuman," with "life-threatening" conditions.

Seventy-three crimes have taken place in al-Hol since the beginning of this year, killing 79 people including security members, said SOHR.

Posted by: trailing wife || 11/23/2021 00:00 || Comments || Link || E-Mail|| [79 views] Top|| File under: Islamic State
Four Syrian soldiers killed in shelling by militants
[TASS] Four Syrian soldiers were killed and one was injured in shelling by militants in the provinces of Idlib, Aleppo and Hama. This was announced to reporters on Monday by the deputy head of the Russian Center for the Reconciliation of Warring Parties in Syria, Rear Admiral Vadim Kulit.

According to him, one Syrian soldier was killed in the province of Idlib as a result of sniper attacks by terrorists from the Kansafra areas on the positions of government forces in the area of ​​the village of Kafer Nebel, another in the province of Hama as a result of shelling from a large-caliber machine gun fired by terrorists on positions government forces in the area of ​​the village of Kavkaba.

"In Aleppo province, as a result of an artillery strike by militants from the direction of Blinta on the positions of government forces in the area of ​​Bala, one Syrian soldier was wounded. areas of the settlements of Kafer-Halab and Urum-es-Sugra, two Syrian soldiers were killed," Kulit said.

He stressed that the Russian Center for the Reconciliation of Warring Parties calls on the commanders of illegal armed formations to abandon armed provocations and take the path of a peaceful settlement of the situation in the areas under their control.


Posted by: badanov || 11/23/2021 00:00 || Comments || Link || E-Mail|| [91 views] Top|| File under: Govt of Syria
Who's in the News
23
[untagged]
4
Tin Hat Dictators, Presidents for Life, & Kleptocrats
4
Islamic State
3
Hamas
3
Mob Rule
2
Commies
2
Houthis
2
Ottoman Proxies
2
Govt of Syria
2
Taliban/IEA
2
Migrants/Illegal Immigrants
1
Govt of Pakistan
1
Human Trafficking
1
Govt of Iran Proxies
1
Sublime Porte
1
Govt of Iran
1
[untagged]
1
Govt of Sudan
1
Tin Hat Dictators, Presidents for Life,
Bookmark
E-Mail Me
The Classics
The O Club
Rantburg Store
The Bloids
The Never-ending Story
Thugburg
Gulf War I
The Way We Were
Bio
Merry-Go-Blog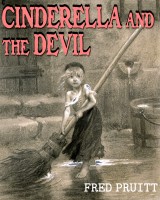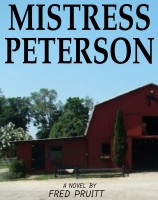 On Sale now!


A multi-volume chronology and reference guide set detailing three years of the Mexican Drug War between 2010 and 2012.

Rantburg.com and borderlandbeat.com correspondent and author Chris Covert presents his first non-fiction work detailing the drug and gang related violence in Mexico.

Chris gives us Mexican press dispatches of drug and gang war violence over three years, presented in a multi volume set intended to chronicle the death, violence and mayhem which has dominated Mexico for six years.
Click here for more information


Meet the Mods
In no particular order...


Steve White
Seafarious
Pappy
lotp
Scooter McGruder
john frum
tu3031
badanov
sherry
ryuge
GolfBravoUSMC
Bright Pebbles
trailing wife
Gloria
Fred
Besoeker
Glenmore
Frank G
3dc
Skidmark
Alaska Paul



Better than the average link...



Rantburg was assembled from recycled algorithms in the United States of America. No trees were destroyed in the production of this weblog. We did hurt some, though. Sorry.
44.201.96.43

Help keep the Burg running! Paypal: