Afghanistan
US may return some evacuated Afghan Refugees
[KhaamaPress] CNN
...the organization formerly known as the Cable News Network. Now who knows what it might stand for...
has quoted several US officials saying that Biden Administration may return home some evacuated Afghan refugees from Kosovo who fail the security screening.


Good. Now do the 73,000 already in the U.S.

The officials have said that returning to Afghanistan is an option for the Afghan refugees and acknowledged the US government is considering other potential options.

Hundreds of Afghans are stranded in a military base in Kosovo who was evacuated during the chaotic evacuation of the US in August.

The total number of Afghans evacuated to the US from August 15 until the end of August amounted to 70,000.

Afghan refugees who are still living in Kosovo are the people who have failed the security screening and have not been settled in any country yet.

Though no Afghan has so far been returned from any country,

front man

of the State Department Ned Price said that the Afghan refugees in Kosovo are more likely to be settled in the US or a third country.

In the meantime, Qatar
...an emirate on the east coast of the Arabian Peninsula. It sits on some really productive gas and oil deposits, which produces the highest per capita income in the world. They piss it all away on religion, financing the Moslem Brotherhood and several al-Qaeda affiliates. Home of nutbag holy manYusuf al-Qaradawi...
agreed to facilitate temporary settlement of SIV applicants from Afghanistan and be a transit country between Afghanistan and the US.

Based the bilateral agreement, Qatar will host up to 8,000 Afghans in its two military bases.

Posted by: trailing wife || 11/21/2021 00:00 || Comments || Link || E-Mail|| [179 views] Top|| File under: Taliban/IEA
Africa Horn
Somali journalist Abdiaziz Mohamud Guled killed in suicide attack
[BBC] A prominent Somali journalist who was a critic of the Islamist militant group al-Shabab has been killed in a suicide bomb attack in the capital, Mogadishu.

Abdiaziz Mohamud Guled, also known as Abdiaziz Afrika, was targeted as he was leaving a restaurant in the city shortly after midday.

Two other people nearby were injured in the blast and taken to hospital.

Al-Shabab said it was behind the attack and had targeted the journalist, who worked for Radio Mogadishu.

The bomber detonated a device in front of a car near the restaurant where Guled was accompanied by the director of Somali National Television and a driver, according to a report published on the official Radio Mogadishu website, citing police sources.
Posted by: Besoeker || 11/21/2021 01:00 || Comments || Link || E-Mail|| [57 views] Top|| File under:
Death toll of Sudan protests rises to 40
[AlAhram] The

corpse count

in Sudan from anti- military takeover protests since last month's military takeover has risen to at least 40, medics said Saturday after a teenager shot in the head days earlier died.

Sudan's top general Abdel Fattah al-Burhan on October 25 declared a state of emergency, ousted the government and detained the civilian leadership.

The military takeover upended a two-year transition to civilian rule, drew wide international condemnation and punitive measures, as well as provoking people to take to the streets.

Protests on Wednesday provoked the deadliest day so far, with the toll of those killed now standing at 16, according to medics.

"One martyr passed away... after he succumbed to severe wounds after being hit by live rounds to the head and the leg on November 17," the independent Central Committee of Sudanese Doctors said. He was aged 16, it added.

Most of those killed on Wednesday were in North

Khartoum

, which lies across the Nile river from the capital, medics said.

Police officials deny using any live ammunition and insist they have used "minimum force" to disperse the protests. They have recorded only one death, among demonstrators in North Khartoum.

ABUSES AND VIOLATIONS
On Friday, small groups of protesters rallied in several neighbourhoods after prayers against the military takeover, especially in North Khartoum, where people were seen building barricades across the roads. Security forces sporadically fired teargas to disperse them.

The United States on Friday condemned the deadly crackdown.

The

Sudanese Professionals Association

(SPA) have urged protesters to keep up their campaign, reporting Friday that security forces had "stormed homes and mosques" in North Khartoum.

The SPA is an umbrella of unions which were instrumental in the months-long demonstrations that ousted president Omar al-Bashir

...Former President-for-Life of Sudan He came to power in 1989 when he, as a brigadier in the Sudanese army, led a group of officers in a bloodless military coup that ousted the government of Prime Minister Sadiq al-Mahdi and eventually appointed himself head cheese. He fell out with his Islamic mentor, Hasan al-Turabi, tried to impose shariah on the Christian and animist south, resulting in its secessesion, and attempted to Arabize Darfur by unleashing the barbaric Janjaweed on it. Sudan's potential prosperity has been pissed away in warfare that has left as many as 400,000 people dead and 2.5 million displaced. Hee was overthrown by popular consent in 2019. Omar has been indicted for genocide by the International Criminal Court but nothing is expected to come of it...
in April 2019.

Burhan, the top general, insists the military's move "was not a coup" but a step "to rectify the transition" as factional infighting and splits deepened between civilians and the military under the now-deposed government.

He has since announced a new civilian-military ruling council in which he kept his position as head, along with a powerful paramilitary commander, three senior military figures, three ex-rebel leaders and one civilian.

But the other four civilian members were replaced with lesser known figures.
Posted by: trailing wife || 11/21/2021 00:00 || Comments || Link || E-Mail|| [96 views] Top|| File under: Govt of Sudan
Former terrorist turned Intelligence agent kidnapped in Mogadishu
[Garowe] An agent working with Somalia's National Intelligence Security Agency [NISA] was reportedly

kidnapped

in Mogadishu, the Somali capital, just amid an ongoing probe into the missing of another agent,

Ikran Tahlil

.



Moalim Abdullahi Dilip

, who previously worked with the al-Shabaab

...... an Islamic infestation centering on Somalia attempting to metastasize into Kenya, Tanzania, Uganda, and similar places, all of which have enough problems without them...
and the IS-Somalia

holy warrior

s, was allegedly

kidnapped

on Tuesday night by suspected al-Shabaab terrorists, before being taken to an unknown destination.

Sources privy to the incident said the kidnappers cut his iron sheet house before bundling the agent into a waiting car and subsequent vanishing. It's not clear why the kidnappers specifically targeted him.

To date, the federal government of Somalia is yet to issue an official statement with regard to abduction. However,


women are made to be loved, not understood...


senior sleuths from NISA are said to have visited the

scene of the crime

before moving out.

Abdullahi, reports indicate, was born 34 years ago and joined al-Shabaab in 2008 when the group had just been born. He worked as a translator owing to his understanding of Somali, Arabic, and English languages.

Later in 2014, he defected to IS-Somalia where he was recruited by the group founder in Somalia

Abdulqadir Mumin

. In ISIS, Abdullahi headed the media department where he produced propaganda videos for the group.

But after a short stint with IS-Somalia

holy warrior

s, Abdullahi joined the government having been recruited by NISA just like many other former

Death Eater

defectors. He has been a critic of the

holy warrior

groups and has often appeared for interviews on state TV.

His disappearance comes amid an ongoing probe into the missing of Ikran Tahlil, another spy agent whose abduction caused ripples in government. While NISA pronounced her death, blaming al-Shabaab, the

holy warrior

group dissociated itself from the alleged murder.

Posted by: trailing wife || 11/21/2021 00:00 || Comments || Link || E-Mail|| [126 views] Top|| File under:
Europe
Belarus: Poland warns of 'changed tactics' amid illegal migrant crossings
[DW] Polish authorities have arrested three individuals, including one German citizen, for helping migrants colonists trying to illegally enter the EU. The crossings come after two border camps were cleared.

Polish officials said on Saturday that 195 migrants colonists had attempted to illegally cross the border with Belarus, adding that Warsaw expects the crisis to continue long term.

The number of illegal crossings had, however, been reduced from previous days. Some 250 people attempted to cross on Thursday and 501 had tried to cross on Wednesday.

"The foreigners were aggressive — they threw rocks, firecrackers and used tear gas," Poland's border guards said.

"Eighty-two foreigners were ordered to leave Polish territory. Two Ukrainian citizens and one German citizen were detained for aiding and abetting," they added.

Polish Defense Minister Mariusz Blaszczak said in a local radio interview that the migrants colonists, who were allegedly aided by Belarusian authorities, had changed their tactics and were trying to cross in smaller groups of people at various points of the border.

"We have to prepare for the fact that this problem will continue for months. I have no doubt that that will be the case," Blaszczak said.

Tensions between Belarus and Poland, along with the EU, have been running high over the crisis for weeks.

The EU and Poland accuse Belarus of artificially creating the crisis by luring people, mostly from the Middle East, with promises of an easy crossing into Europe.

LUKASHENKO DENIES RESPONSIBILITY FOR CRISIS
Belarusian President Alexander Lukashenko told British broadcaster BBC on Friday that it was "absolutely possible" his forces had helped people cross into the EU, but he denied orchestrating the crisis.

"We're Slavs. We have hearts. Our troops know the migrants colonists are going to Germany... Maybe someone helped them," Lukashenko said. "But I didn't invite them here."

The Belarusian government said it had cleared the migrant camps that had built up on the border, with Polish police and border guards confirming that the area was empty.

The migrants colonists were moved to a shelter, and the Iraqi government has offered to repatriate those who wish to leave, but many have said they plan to stay and still hope to get to the EU.

Belarus is said to be providing food and medical treatment to migrants colonists at the center, but there are still complaints about hygiene standards at the site.

CALLS GROW FOR GERMANY TO TAKE MIGRANTS COLONISTS IN
The chairwoman of the Jusos, the youth group of Germany's Social Democratic Party SPD, has called for Germany and the EU to take in the migrants colonists.

"We must not continue to see refugees only as objects of Alexander Lukashenko. By doing so, we betray all the foundations on which our society is built," Juso chief Jessica Rosenthal said.

The SPD is expected to form Germany's next government with smaller parties, the climate-friendly Green Party and business-focused Free Democratic Party (FDP). Rosenthal called on the likely new coalition government to respond to the crisis in a humane way.

"Before children die at the border, we must be ready to take in people and provide for them," Rosenthal said.

Poland said that at least 11 migrants colonists have died since the crisis began over the summer.

Dunja Mijatovic, the human rights
...not to be confused with individual rights, mind you...
commissioner at the Council of Europe, said on Friday that the humanitarian situation along the border was "alarming" and demanded an end to Poland's returns of migrants colonists to Belarus.

"I have personally listened to the appalling accounts of extreme suffering from desperate people ... who spent weeks or even months in squalid and extreme conditions in the cold and wet woods due to these pushbacks," she said in a statement.

"All pushbacks must end immediately," Mijatovic added.

Poland confirms Belarus migrant camp empty
[DW] All migrants from the improvised camp on Polish border have now "voluntarily relocated" to a nearby logistics center, according to Belarusian officials. However, Poland reported more isolated border crossing attempts.

Polish Deputy FM: Migrants are 'not dying on our land'
[DW] In an interview with DW, Poland's Deputy Foreign Minister Pawel Jablonski speaks about the crisis at the Poland-Belarus border. He warns that the situation is "very serious"
Posted by: trailing wife || 11/21/2021 00:00 || Comments || Link || E-Mail|| [137 views] Top|| File under: Migrants/Illegal Immigrants
'I've 8 children and am willing for them to die, but not return': Kurdish migrant
[Rudaw] Hundreds of migrants colonists including Kurds from Kurdistan Region are bunking in a logistic centre near

Belarus

' border with Poland, sleeping in tents and on wooden pallets in a warehouse-like building that they were brought to after Belarusian authorities cleared the main camps on the border.



"Life is very good here. They provide us with food, water and everything. In Kurdistan, we were queuing for benzene and gas and here we queue for food and the toilet. There's no difference. I have eight children and I am willing for them to die, but not return," he said.

"We don't want to return to Kurdistan at all. If Kurdistan was nice, we would stay there," a Kurdish migrant told Rudaw at the centre, adding that only a few elites live well in the Kurdistan Region.

"We've been staying here for three nights and we were in the forest for 12 nights," said another Kurdish migrant. "We'll stay here until the last breath."
Continued on Page 49
Posted by: trailing wife || 11/21/2021 00:00 || Comments || Link || E-Mail|| [164 views] Top|| File under: Migrants/Illegal Immigrants
Fifth Column
Hundreds protest Rittenhouse acquittal across US
Putting today's tweets into perspective.

[Yahoo] Law enforcement in

Portland


...a formerly lovely city in Oregon, governed by an unholy alliance of communists, anarchists, and incompetents. In 2017 the city was named as the fifth most business-friendly in the nation. It took only three years for the city to degenerate to the point where it became a national embarrassment, with antifa and Black Lives Matter bullying taxpayers and occasionally shooting one as an example to the others...
declared a riot Friday night as about 200 demonstrators protested the acquittal of a teen who killed two people and injured another in Wisconsin.

The protesters were breaking windows, throwing objects at police and talking about burning down a local government building in downtown Portland, the Multnomah County Sheriff's Office said. The crowd had dispersed by about 11 p.m., KOIN TV reported.
Continued on Page 49
Posted by: trailing wife || 11/21/2021 10:29 || Comments || Link || E-Mail|| [322 views] Top|| File under: Antifa/BLM
Iraq
PMF launches an operation against ISIS in Al-Anbar
[Shafaq] The

Popular Mobilization Forces

launched on Saturday a security operation east of al-

Anbar

, western Iraq.

In a statement, the PMF Operations Command said the second and seventh brigades carried an operation to pursue ISIS remnants and secure the area.

It is worth noting that in the past few days, PMF launched operations in the areas of the Hemrin Mountains, between the governorates of Kirkuk,


... a thick stew of Arabs, Turkmen, Kurds, and probably Antarcticans, all of them mutually hostile most of the time...


Diyala, and Saladin, to eliminate ISIS elements.
Posted by: trailing wife || 11/21/2021 01:02 || Comments || Link || E-Mail|| [106 views] Top|| File under: Islamic State
ISIS release a shepherd abducted with two companions three days ago; keeps two in custody
[Shafaq] ISIS operatives have released a captive of three

kidnapped

three days ago, a security source revealed on Saturday.

The source in al-

Anbar

Police told Shafaq News Agency that a group of ISIS

bully boyz

kidnapped

three shepherds in al-

Tabaat

territory, 70 kilometers to the west of al-Rutba district, three days ago.

"Earlier today, one of the abductees was released for an unknown reason. The fate of the others remains undisclosed. After inquiring about the released abductee, he said that he does not know anything about them or where he was kept."
Posted by: trailing wife || 11/21/2021 01:02 || Comments || Link || E-Mail|| [169 views] Top|| File under: Islamic State
Two terrorists arrested in Kirkuk
[Shafaq] Iraqi security forces apprehended two bandidos

forces of Evil

earlier today, Saturday, Commander of the Joint Operations advanced headquarters in

Kirkuk

,


... a thick stew of Arabs, Turkmen, Kurds, and probably Antarcticans, all of them mutually hostile most of the time...


Lieutenant General Ali al-Furayji, said.

Al-Furayji said that seven others wanted for criminal charges were also arrested.

"The security forces found 14

bomb

s, seven rockets, and other equipment," he said, "elsewhere, five bombs were found, and an ISIS hideout was located with two projectiles inside."
Posted by: trailing wife || 11/21/2021 01:02 || Comments || Link || E-Mail|| [72 views] Top|| File under: Islamic State
Interior Ministry associate shot dead in Baghdad
[Shafaq] An associate of the Ministry of Interior was reportedly killed in an armed attack in al-

Rashad area

, east of Baghdad, earlier today, Saturday.

A security source told Shafaq News Agency that a group of

person or persons unknown

sprayed the taxi the public servant -who used to work in the Accounting department of the Ministry- rode, killing him immediately and injuring the driver.

"A security force rushed to the site and started an investigation into the circumstances of the incident," the source said.
Posted by: trailing wife || 11/21/2021 01:02 || Comments || Link || E-Mail|| [89 views] Top|| File under:
Israel-Palestine-Jordan
One dead, three injured in terrorist attack in Jerusalem's Old City
[Jpost] One person was killed and three were injured in a terrorist attack in Jerusalem's Old City at the foot of the Arab market descending to the Western Wall.

One man was killed and four others were injured in a shooting attack in Jerusalem's Old City on Sunday morning.

Magen David Adom rescue services said that two of the injured were civilians and two were border police officers. One man was taken in critical condition to Hadassah Hospital Mount Scopus with head wounds and was later pronounced dead.

A second civilian sustained moderate-to-severe wounds and the border police officers had light injuries.

The attack, that took place at the Chain Gate in the Old City, was the second in less than a week.

Police officers at the scene opened fire at the shooter, an east Jerusalem Palestinian, and killed him, according to police. He was later identified as Fadi Abu Shkhaydam, a 42-year-old resident of Shuafat camp in East Jerusalem and a known Hamas member.

Bar Lev who arrived at the scene of the attack said that Abu Shkhaydam came to pray at the al-Aqsa mosque on a daily basis and that on Sunday he arrived with a Beretta M12 and started shooting.

"There was a difficult incident this morning that was dealt with quickly and professionally by the men and women of the Israel Police," Bar Lev said. The terrorist is affiliated with Hamas' political wing who regularly prayed in the Old City, and whose wife escaped abroad three days ago. He used a standardized weapon that is uncommon in Israel," he said.

Posted by: Skidmark || 11/21/2021 04:56 || Comments || Link || E-Mail|| [158 views] Top|| File under: Hamas
IDF foils attempt to smuggle drugs, ammunition into Israel from Lebanon
[IsraelTimes] In latest bust Saturday, 41 bags of an unnamed drug and one package of ammo seized; worth hundreds of thousands of shekels.

Israeli troops foiled an attempt to smuggle drugs and ammunition worth hundreds of thousands of shekels into Israel from Lebanon Hezbollahstan

...the home of Hezbollah, which periodically starts a war with the Zionist Entity™, gets Beirut pounded to rubble, and then declares victory and has a parade...
on Saturday afternoon, the military said.

According to the Israel Defense Forces, soldiers monitoring an area near the town of

Metula

spotted a suspect smuggling packages into the country, and dispatched troops to the scene.

Forces seized 41 bags of an unnamed drug and one package of ammunition, with an estimated street value of hundreds of thousands of shekels. The drugs and ammunition were handed over to the Israel Police.

A military spokesperson said troops and

coppers

were continuing to search for the suspect, who

expeditiously departed at a goodly pace

.

Earlier this year, Israeli security forces foiled several smuggling attempts of hashish and firearms into Israel from Lebanon, potentially on behalf of the
Hezbollah terrorist organization, according to the military.

Hezbollah has long maintained control over the area adjacent to the border with Israel and is unlikely to have been unaware of such smuggling operations.

The terror group is known to fund its activities through drug sales around the world, including producing large amounts of hashish in eastern Lebanon.

Also Saturday, troops foiled an attempt to smuggle 120 kilograms (265 lbs) of cocaine and marijuana worth tens of millions of shekels into Israel from Egypt.

The Israeli-Egyptian border has been used for years as a smuggling location, particularly for marijuana, but for other drugs as well.

The IDF updated its rules of engagement last week to allow soldiers to more easily open fire at suspected thieves and smugglers, in a bid to crack down on crime.

Under the IDF's new open-fire regulations, troops will be permitted to use deadly force in cases of thefts of weapons and ammunition from military bases, break-ins at bases and firing ranges, and smuggling attempts along the Israeli-Egyptian border, according to the military.

In the past, soldiers could only open fire in those circumstances if their lives were in immediate danger, a fact that was generally known by criminals.

Posted by: trailing wife || 11/21/2021 00:00 || Comments || Link || E-Mail|| [71 views] Top|| File under: Hezbollah
Syria-Lebanon-Iran
Villages in Syria's Aleppo northern countryside witness Turkish shelling
[NPASYRIA] On Friday-Saturday night, Ottoman Turkish forces shelled villages and towns in

Sherawa district

, in the southern countryside of

Afrin

, north of Aleppo, with heavy artillery.

The Ottoman Turkish artillery, stationed at the Scientific Research Center on the Azaz-Yahmoul road, shelled the villages of Burj Qas, Mayasa, Herish, Soghanah in the Sherawa district with dozens of artillery shells and missiles, an exclusive source told North Press.

As a result of the Ottoman Turkish shelling material losses were left and no human casualties were reported in the aforementioned areas, according to the source.

Yesterday, Ottoman Turkish forces and affiliated armed opposition factions bombarded the al-Awda Camp of Afrin IDPs in the northern countryside of Aleppo, north Syria, with several missiles.

More than 300,000 people fled Afrin as a result of a military operation launched by Ottoman Turkish forces with the support of the Ottoman Turkish-backed armed Syrian factions in 2018.

Consequently, a part of the Afrin IDPs resorted to camps including al-Awda, Afrin, Barkhodan, Sardam, and Shahba while others resorted to 42 villages and towns in the northern countryside of Aleppo, in addition to some others displaced to cities of the Jazira, Kobani and other areas in Syria.

The Sick Man of Europe Turkey

...the occupiers of Greek Asia Minor...
has been threatening to attack the town of Tel Rifaat, which houses IDPs of Afrin, amid successive shelling that the town has been witnessing.

Posted by: trailing wife || 11/21/2021 00:52 || Comments || Link || E-Mail|| [100 views] Top|| File under: Sublime Porte
Turkish-backed factions impose royalties on olive oil crop in Syria's Afrin
[NPASYRIA] Ottoman Turkish-backed Syrian armed opposition factions imposed yesterday, royalties on olive oil crop on residents of a village in

Afrin

region, north Syria.

The Ottoman Turkish-backed al-

Hamzat Division

imposed royalties on the residents of the Kafr Shil village, north of Afrin, by about a quarter of the oil crop in addition to two US dollars for each picked olive tree, in an exclusive source told North Press.

Meanwhile,


...back at the comedy club, Boogie ducked another tomato...


the Ottoman Turkish-backed Sham Legion cut down olive trees of three residents of the village of Kafr Nabo, south of Afrin.

The faction cut down 400 trees of the three brothers, Mahmoud, Ibrahim, and Kheiro Zalouha, an exclusive source told North Press.

The Ottoman Turkish-backed faction cuts down olive trees with the onset of winter season for sake of trading and selling the wood in the market, according to the source.

The city of Afrin and its villages, north of Aleppo, have been controlled by Ottoman Turkish forces and the affiliated factions since March 2018.

The Afrin region has been witnessing cases of killing, kidnapping and arrest, in addition to frequent bombings, amid the inability of the factions controlling it to settle the security in the region.
Posted by: trailing wife || 11/21/2021 00:48 || Comments || Link || E-Mail|| [85 views] Top|| File under: Ottoman Proxies
Turkey bombards Ain Issa town in north Syria
[NPASYRIA] On Saturday, Ottoman Turkish forces and affiliated armed factions bombed

M4 Highway

west of

Ain Issa

town, north Syria.

The villages of Hoshan, Khalidiya and M4 Highway were subjected to artillery and missile attacks, military source of the Syrian Democratic Forces (SDF) said.

The indiscriminate shelling started an hour ago, and damaged houses.

"In the eastern countryside of the town of Ain Issa, in particular in the village of Sherkrak, the mercenary snipers of the Ottoman Turkish occupation created additional problems for the residents of the area, who have become the target of the mercenaries, especially when they go out to the farms. This prevents the residents from cultivating their lands and getting their daily food," the SDF announced on November 10.

Since The Sick Man of Europe Turkey

...the occupiers of Greek Asia Minor...
and its affiliated factions took control of the areas of Tel Abyad and Sere Kaniye (Ras al-Ain) in 2019, areas in the northern countryside of Raqqa and north of Hasakah have been subjected to repeated Ottoman Turkish bombardment.
Posted by: trailing wife || 11/21/2021 00:38 || Comments || Link || E-Mail|| [101 views] Top|| File under: Sublime Porte
IED exploded in Syria-Jordan Nasib Border Crossing
[NPASYRIA] On Saturday, an IED went kaboom! in the

Nasib Border Crossing

with Jordan, in the eastern countryside of

Daraa

, south Syria.

As a result of the IED explosion that unknown individuals planted in the Nasib Border Crossing on the Syrian-Jordanian borders, material losses were reported and no casualties.

The explosion occurred near the Security Military Department within the crossing, local sources told North Press.

the department has been recently established after the withdrawal of Air Force Intelligence members, early in November, within a series of change that took place in Daraa after finishing with settlement processes.

The town of Nasib, which is adjacent to the crossing, is among the first towns that were subjected to settlements by the government in the eastern countryside of

Daraa

.

On August 4, crossing movement between Syria and Jordan returned to normal after cessation due to the security events in Daraa city, south Syria, informed sources told North Press.

In April 2015 it was captured by so-called the Free Syrian Army


... the more palatable version of the Syrian insurgency, heavily influenced by the Moslem Brüderbund...


and al-Nusra


...formally Jabhat an-Nusrah li-Ahli al-Sham (Support Front for the People of the Levant), also known as al-Qaeda in the Levant. They aim to establish a pan-Arab caliphate. Not the same one as the Islamic State, though .. ...


Front. The Syrian government recaptured it in July 2018, and it was officially reopened in October 2018.
Posted by: trailing wife || 11/21/2021 00:38 || Comments || Link || E-Mail|| [104 views] Top|| File under:
US soldiers patrol in northeast Syria's Derik
[NPASYRIA] On Saturday, the US forces conducted a military patrol in the northern countryside of

Derik

, in the far northeast Syria.

This patrol is one of the regular military patrols conducted by the US forces in the region.

The American patrol consisted of four military armored vehicles, without air cover, North Press reported local sources from the village of Ain Diwar.

The patrol then headed towards the Roman Bridge on the Syrian-Ottoman Turkish border, the sources said.

On November 18, the US forces conducted a military patrol of four armored vehicles and toured the southern countryside of Derik.
Posted by: trailing wife || 11/21/2021 00:38 || Comments || Link || E-Mail|| [170 views] Top|| File under: Sublime Porte
Khmeimim records five violations in de-escalation zone in Syria
[NPASYRIA] Russian Reconciliation Center in

Khmeimim Air Base

on Syrian coast announced on Saturday that it recorded "five assaults by Hayat Tahrir al-Sham, formerly al-Nusra, before that it was called something else

...al-Qaeda's Syrian affiliate, from which sprang the Islamic State...
(formerly Jabhat al-Nusra


...formally Jabhat an-Nusrah li-Ahli al-Sham (Support Front for the People of the Levant), also known as al-Qaeda in the Levant. They aim to establish a pan-Arab caliphate. Not the same one as the Islamic State, though .. ...


) in

Idlib

, northwest Syria.

The Ottoman Turkish-backed armed opposition factions targeted the de-escalation zones in the governorates of Aleppo, Latakia, and Idlib, according to the center.

On November 14, the Russian Center announced that HTS

gunnies

killed two soldiers of the Syrian government forces in Idlib, northwest Syria.
Posted by: trailing wife || 11/21/2021 00:38 || Comments || Link || E-Mail|| [96 views] Top|| File under: Hayat Tahrir al-Sham (al-Nusra)
Iran's Revolutionary Guards seize foreign diesel-smuggling boat in Gulf, detain crew
[IsraelTimes] Powerful paramilitary unit does not specify date the vessel was captured, or the nationality of the boat and its 11 crew members; says incident took place in Iranian waters.

Iran's

Revolutionary Guards

said Saturday they had seized a boat smuggling diesel in the Gulf and arrested its 11 foreign crew members.

"Thanks to our intelligence services and in a coordinated operation, our navy seized a foreign vessel with 11 crew members in our territorial waters," said Guards' Colonel Ahmad Hajian, according to state television


... and if you can't believe state television who can you believe?


's Iribnews website.

Hajian did not specify either the date of the seizure, the nationality of the boat or its crew, or further details about the vessel and its origin.

"After the inspection, more than 150,000 liters [approximately 40,000 gallons] of contraband diesel were seized and the 11 foreign crew members were brought before a court," he added.

The incident comes in the wake of a series of attacks on commercial vessels in the sea lanes serving the Gulf, where a large portion of the world's oil is produced and shipped.

On November 10, the Islamic Revolutionary Guard Corps announced the release of the Vietnamese-flagged MV Sothys tanker which they had seized in October in the Sea of Oman.

The United States Navy has blamed Iran

...The nation is noted for spontaneously taking over other countries' embassies, maintaining whorehouses run by clergymen, involvement in international drug trafficking, and financing sock puppet militias to extend the regime's influence...
for a series of limpet mine attacks on vessels that damaged tankers in 2019, as well as for a fatal drone attack on an Israeli-linked oil tanker that killed two European crew members earlier this year.

Just a few months ago, Iranian hijackers stormed and briefly captured a Panama-flagged asphalt tanker off the United Arab Emirates.

Tehran denies carrying out the attacks, but a wider shadow war between Iran and the West has played out in the region's volatile waters since then-US president Donald Trump
...His ancestors didn't own any slaves...
withdrew the US from Iran's nuclear deal in 2018 and imposed crushing sanctions on the country, while Tehran boosted its stocks of uranium enriched above the percentage allowed in the agreement.

The latest incident comes as Iran is preparing to resume talks with major powers aimed at ending a standoff over the deal.
Posted by: trailing wife || 11/21/2021 00:00 || Comments || Link || E-Mail|| [75 views] Top|| File under: Govt of Iran
Lebanon Stops 82 People Attempting Sea Crossing to Europe
[AnNahar] Lebanese security forces have thwarted an attempt by more than 80 people to illegally cross by sea into Europa
...the land mass occupying the space between the English Channel and the Urals, also known as Moslem Lebensraum...
from Lebanon Hezbollahstan

...a formerly French, now an Iranian colony situated on the eastern Mediterranean, conveniently adjacent to Israel. ...
In a statement, the Internal Security Forces said they raided a "tourist resort" in the Qalamoun area of north Lebanon on Thursday after being tipped off.

They found "82 people, including men, women, and children, who were planning to head to Europe via sea in an illegal manner for a fee of $5,000 per person," the statement said.

The statement did not specify their nationality or intended destination.

But the Republic of Cyprus, a European Union
...the successor to the Holy Roman Empire, only without the Hapsburgs and the nifty uniforms and the dancing...
member just 160 kilometers away, is a common destination for would-be migrants colonists trying to flee Lebanon which is mired in economic and political crisis.

The ISF said it arrested a 31-year-old Lebanese national who it identified as one of the smugglers behind the operation.

It said further investigations are underway.

The number of people attempting to make deadly sea crossings out of Lebanon has surged since the country's financial crisis began in 2019.

Most of the would-be migrants colonists are already refugees who fled the war in neighboring Syria but an increasing number of Lebanese nationals are also attempting the perilous journey.

Around 80 percent of Lebanon's population is estimated to be living under the poverty line, as defined by international organizations.

The Lebanese pound has lost 90 percent of its value against the dollar on the black market.

Posted by: trailing wife || 11/21/2021 00:00 || Comments || Link || E-Mail|| [91 views] Top|| File under: Migrants/Illegal Immigrants
Who's in the News
27
[untagged]
5
Mob Rule
4
Migrants/Illegal Immigrants
4
Antifa/BLM
4
Islamic State
3
Sublime Porte
3
Govt of Iran
3
Hezbollah
2
Ottoman Proxies
2
Taliban/IEA
2
Hamas
1
Commies
1
Palestinian Authority
1
Govt of Sudan
1
PFLP
1
Hayat Tahrir al-Sham (al-Nusra)
1
Tin Hat Dictators, Presidents for Life, & Kleptocrats
Bookmark
E-Mail Me
The Classics
The O Club
Rantburg Store
The Bloids
The Never-ending Story
Thugburg
Gulf War I
The Way We Were
Bio
Merry-Go-Blog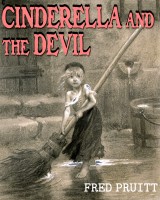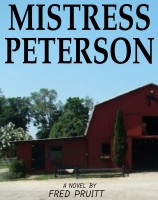 On Sale now!


A multi-volume chronology and reference guide set detailing three years of the Mexican Drug War between 2010 and 2012.

Rantburg.com and borderlandbeat.com correspondent and author Chris Covert presents his first non-fiction work detailing the drug and gang related violence in Mexico.

Chris gives us Mexican press dispatches of drug and gang war violence over three years, presented in a multi volume set intended to chronicle the death, violence and mayhem which has dominated Mexico for six years.
Click here for more information


Meet the Mods
In no particular order...


Steve White
Seafarious
Pappy
lotp
Scooter McGruder
john frum
tu3031
badanov
sherry
ryuge
GolfBravoUSMC
Bright Pebbles
trailing wife
Gloria
Fred
Besoeker
Glenmore
Frank G
3dc
Skidmark
Alaska Paul



Better than the average link...



Rantburg was assembled from recycled algorithms in the United States of America. No trees were destroyed in the production of this weblog. We did hurt some, though. Sorry.
18.232.59.38

Help keep the Burg running! Paypal: