India-Pakistan
Three surrendered Ulfa rebels shot dead
GUWAHATI — Three surrendered militants were shot dead by separatist guerrillas of the outlawed United Liberation front of Assam (Ulfa) in the jungles of Arunachal Pradesh, police officials said yesterday. A police spokesman said an Ulfa hit squad trailed the three former comrades and shot them dead near Deobil village in the Lohit district of Arunachal Pradesh, bordering Tinsukia in eastern Assam.
Posted by: Steve White || 11/21/2007 00:00 || Comments || Link || E-Mail|| [10794 views] Top|| File under:
20 dead as thousands flee Swat fighting
Thousands of people have fled Swat as security forces stepped up an offensive against pro-Taliban militants, killing 20 on Tuesday, including two commanders.

Witnesses said residents of Swat were leaving the area in large numbers after security forces broadcast warnings by loudspeaker. In Alpuri, headquarters of Shangla district, residents said almost all shops and government and private offices remained closed. "We have no option but to leave our home," said Ali Ravi, who lost three members of his family on Sunday night when a mortar hit his residence in Tottvandi village, reported Reuters. "In certain areas the local population was advised to leave their homes to avoid collateral damage," Interior Ministry spokesman Javed Iqbal Cheema confirmed to reporters.

Meanwhile, soldiers, backed by gunship helicopters, targeted local Taliban positions in the Yakh Tangai and Wahabkhel Kodkai areas of Shangla district. Local officials said six bodies, and as many injured, had been brought to Swat's Matta Hospital. Two of the dead were identified as Mohammad Amin and Mohammad Yousaf, commanders of rebel cleric Maulana Fazlullah. Military spokesman Major General Waheed Arshad told Daily Times that 20 to 30 Taliban were killed in Monday night's operation, while another 15 were killed as troops continued targeting their positions. Arshad claimed that schools had been reopened in Swat district and several residents had started returning to their homes.

Separately, residents said three locals had been killed in fighting in the Wahabkhel Kodkai area, although the army did not confirm any civilian casualties.

Also on Tuesday, officials said helicopter gunships targeted Taliban hideouts in Manglor Kas and Kanjoo areas of the district, resulting in the deaths of several miscreants. Amjad Iqbal, a spokesman for the Swat Media Cell, said 20 Taliban were killed and over 40 wounded as security forces attacked two schools where the militants had taken refuge in Kot Charbagh.

Taliban deny: However, Maulana Fazlullah's spokesman Sirajuddin refuted such claims as baseless. He said none of the rebel cleric's men was killed or injured in Kot Charbagh. The self-proclaimed spokesman, however, admitted that six militants had been killed and an equivalent number injured in military action in Shangla.

Proscribed organisation: Speaking to Daily Times over the telephone, Swat journalist Shahzad said a majority of those killed in the fresh military swoop were members of a proscribed organisation. Although the journalist did not mention the name of the banned outfit, another source said they belonged to Maulana Masood Azhar's Jaish-e-Muhammad. Military officials and the Taliban were not available for comment. Meanwhile, APP reported that security forces had intercepted wireless communication between some militant groups in Shangla on Monday night, which had revealed that the militants have suffered heavy losses in the ongoing operation and are now in a state of despair. The militants were also heard saying that the civil population has turned against them and the security forces are carrying out effective operations.
Posted by: Fred || 11/21/2007 00:00 || Comments || Link || E-Mail|| [10795 views] Top|| File under: TNSM
Peace prevails as forces take control of Parachinar
Security forces have taken control of Parachinar, where calm prevailed on Tuesday with reports of sporadic firing in the Baleshkhel, Sangeena and Sadda areas of the Lower Kurram.

According to residents, army troops had taken control of Parachinar city and begun retrieving dead bodies and shifting the injured to hospitals. Security forces retrieved 18 bodies as armed men of the Shia and Sunni sects ceased targeting each other's positions in Parachinar city, headquarters of Kurram Agency.

However, scattered incidents of firing continued in some areas of Lower Kurram, where troops have yet to take full control. It was the first day when army helicopters were not seen in the air since the breaking out of hostilities on Friday.

'Stable' situation: Chief military spokesman Major General Waheed Arshad said the situation was "stable" in Parachinar, AFP reported. "Parachinar is calm. Troops are patrolling the streets and have set up pickets in several parts of the town, while armed groups have left their positions," a local shopkeeper said.

"There is still a curfew in place while there is no electricity and also a water shortage. We are helping each other and neighbours are sharing whatever food stocks they have left," he said. APP quoted NWFP Governor Lt Gen (r) Ali Muhammad Jan Orakzai as saying that although the ceasefire was violated for a short while during the night, the situation was "well under the control of the administration and complete calm is prevailing in respective ... agency"

Jirga today: Meanwhile, sources said a 16-member jirga, comprising representatives of the two sects, would meet today to discuss bringing peace to the area, the staff report goes on to add. The Shias would be represented by Syed Hussaini and the Sunnis would be led by Pir Haidar, said a local. Representatives of the political administration will also participate in the jirga.
Posted by: Fred || 11/21/2007 00:00 || Comments || Link || E-Mail|| [10798 views] Top|| File under: Govt of Pakistan
Soldier killed in Wazoo attack
A security personnel was killed and three others, two soldiers and a civilian, were injured as a rocket hit an army camp in Mir Ali subdivision of the restive North Waziristan Agency on Tuesday. Officials said the rocket had been fired from an undisclosed location around 10:15am killing an army driver while injuring two soldiers and a civilian. The army camp is located some 35 kilometres east of the agency headquarters, Miranshah, on the main Bannu-Miranshah Road in the Kajori area.
Posted by: Fred || 11/21/2007 00:00 || Comments || Link || E-Mail|| [10797 views] Top|| File under: Taliban
Iraq
Islamic State of Iraq's "Oil Minister" Captured
In the latest development, local authorities also said that a senior leader of the so-called Islamic State of Iraq organization was arrested early Tuesday.

Saadi Hussein Ibrahim, the self-appointed 'Minister of Oil' of the organization was captured in Tikrit, 170 kilometres north of Baghdad, during a dawn raid on a neighbourhood in the city. Weaponry was confiscated from the scene of arrest.

The so-called Minister of Oil was responsible for oil-smuggling operations undergone by the group, notorious for being affiliated with al-Qaeda in Iraq. The oil is smuggled from oil fields in Bayji, 30 kilometres north of Tikrit, and the money is usually used to finance the extremist group, a senior source from the Salahaddin police department told dpa.

This article starring:
SAADI HUSEIN IBRAHIM
Islamic State of Iraq
Islamic State of Iraq
Posted by: Glaiper Threatle1488 || 11/21/2007 11:17 || Comments || Link || E-Mail|| [10795 views] Top|| File under: Islamic State of Iraq
U.S. troops deploy new weapon in Iraq
U.S. forces in Iraq are using a high-resolution, thermal/infrared sensor system that turns night into day and helps protect troops as well as bring security to towns and cities. The European-made system (the cheapest model is reputed to cost about $1 million) is called GBOSS, an acronym no one seems to know the meaning of. But troops call it a godsend.

"It's terrific," said Pvt. Joshua Bernard, who was manipulating the system's "eye" with a joystick one night in a command post. "This thing is by far one of the best things we have. It makes life much easier, especially for the guys who'd have to do night duty in the guard towers if it wasn't for this.

"The Iraqis think it has a laser beam we can zap them with."

Bernard, from Providence, Rhode Island, is with Alpha Company, 1st Battalion, 7th Infantry Regiment the Army's 3rd Division, which is home-based at Fort Stewart, Georgia. He and about 40 others man what is known as TCP-2, a traffic control point on the outskirts of Rutbah, a small trading town in northwest Anbar province on the main highway from the Jordanian border to Baghdad. It's a desolate outpost but an important one. Together with another TCP, it's a gateway to Rutbah. Through the use of strategically placed berms, all road traffic into and out of the town must stop at the two TCPs, where identity papers are thoroughly checked and cargoes vetted – by sight and hand as well as by mobile X-ray vans the vehicles must pass by.

U.S. military and town officials credit the berms that virtually encase the town and the TCPs for bringing insurgent violence in the community into the "occasional" category.
The only incident of note since November 1 was a young insurgent who tried to plant an IED at night. He didn't succeed. He accidentally blew himself up and killed his two companions.

"The army [Americans] makes Rutbah more secure," Sheikh Fala Hussein Mohammed abu Zenna told a reporter, who stopped by a city council meeting. "Only a few troubles now. Before, many troubles."

Rutbah and U.S. officials have established curfews as part of their security plan. In Rutbah, everyone must be indoors by 11:30 p.m. U.S. forces close their gateways at 9 p.m., and no traffic is allowed into or out of Rutbah until the next morning.

At night GBOSS, which is European made, comes into its own. From a 150-200 ft. tower in the middle of TCP-2 - a barren encampment of dust and plywood structures ringed by berms, concertina wire and sand barriers - its large lens scans for movement of any kind. Nothing escapes notice as it methodically gazes, tilts and pans in slow 360 degree journeys. Depending on the switch tripped by Bernard or others, the landscape and human or animal life scanned by it appear as clear and bright – from a distance, and then up close through a zoom function.

Programming allows the GBOSS lens to travel along pre-determined coordinates. The system can also be programmed to emit a sound when it detects movement. It also has a laser, which is used to calculate targeting distance. The range: miles, many miles.

Troops won't say much more about the system's capabilities for security reasons. But in a demonstration, shown to this reporter one night, the GBOSS was aimed at a pickup truck at great distance. It would have been just the barest speck to the naked eye if it had had its lights on. Bernard flipped a switch, played with the joystick and suddenly one could clearly see the empty water bottles in the back of the vehicle. The image was so clear and the view so close, there was no mistaking the objects for what they were.

"They [insurgents] know we have it and are scared to death of it," said Capt. Jason Schuerger of West Virginia. "I'd like to keep it that way."
Posted by: GolfBravoUSMC || 11/21/2007 03:43 || Comments || Link || E-Mail|| [10794 views] Top|| File under:
US helicopter crashes in Iraq
BAGHDAD - A US military helicopter crashed near Salman Pak, 25 kilometres (16 miles) southeast of Baghdad on Tuesday, the American military announced, without giving details of any casualties. The crash is the first by a US helicopter in Iraq since August 22, when 14 American soldiers were killed in northern Iraq after their Blackhawk came down during a pre-dawn flight.

"An investigation will be conducted to determine the cause of the incident," a statement said. "However, initial reports indicate the crash was not the result of enemy fire."
Posted by: Steve White || 11/21/2007 00:00 || Comments || Link || E-Mail|| [10794 views] Top|| File under: Iraqi Insurgency
Israel-Palestine-Jordan
Undercover Israeli forces kill Palestinian teenager, injure four others in Gaza
Ma'an – Undercover Israeli forces killed a teenage Palestinian civilian and injured four others in the southern Gaza Strip town of Khuza'a on Tuesday morning. Palestinian medical sources said nineteen-year-old Muhammad Al-Najjar was riddled with 13 bullets. Eyewitnesses said Al-Najjar was standing in the door of his house when Israeli soldiers disguised in civilian clothes approached him and shot him without provocation.


[BANG! BANG! BANGETY BANG! KAPING! KATHROW!] "Stick 'em up!"

Clashes erupted between the Israeli forces and Hamas' Al-Qassam Brigades who were nearby.

Shelling at Erez crossing
The Al-Qassam Brigades also claimed responsibility for launching nine mortar shells at the Israeli-controlled Erez checkpoint, at the northern end of the Gaza Strip. They claimed that one Israeli soldier was wounded.
Posted by: Fred || 11/21/2007 00:00 || Comments || Link || E-Mail|| [10796 views] Top|| File under: Hamas
Two Al-Aqsa Brigades fighters killed during raid inside Israeli territory
Ma'an – Israeli forces killed two members of Fatah's armed wing, the Al-Aqsa Brigades, during fighting on the Israeli side of the border with the Gaza Strip on Tuesday.

The Al-Aqsa Brigades announced that they conducted a military operation near the Israeli town of Netiv Ha'asara, near the northern end of the Gaza Strip. The two combatants who were killed were identified as Ahmad Abu Sitta from Khan Younis, and Guevara Salih from Gaza City. An Al-Aqsa Brigades press statement said the fighters scaled the border wall using a ladder and entered Israeli territory at 12:30am. A battle followed with Israeli border guards and soldiers from the Israeli Golani Brigade. The Palestinians claimed that they wounded Israeli soldiers. The raid marks the first fighting between Palestinians and Israelis outside of the occupied territories in months.
Posted by: Fred || 11/21/2007 00:00 || Comments || Link || E-Mail|| [10794 views] Top|| File under: al-Aqsa Martyrs
Two Palestinian wounded in mysterious Gaza Strip blast
Ma'an – Two Palestinians were injured in a mysterious explosion the Gaza Strip town of Al-Qarara on Tuesday. Muawiya Hassanein, the director of ambulance and emergency services in the Palestinian health ministry, described the injuries as above moderate. The wounded were treated at Nasser Hospital in the city of Khan Younis. The explosion appeared to be caused by an explosive device, sources said.
Posted by: Fred || 11/21/2007 00:00 || Comments || Link || E-Mail|| [10794 views] Top|| File under: Hamas
Beirzeit University closed after fighting among Fatah, PFLP students
Ma'an – Birzeit University near the West Bank city of Ramallah suspended classes until further notice following fighting among students from rival political factions on Tuesday. Birzeit Public Relations director Ghassan Andoni told Ma'an that the university administration has suspended teaching and evacuated students "for their safety."

Andoni said that a student was assaulted in his room in the University's dormitories, an act which Andoni condemned on behalf of the administration. A Birzeit student said that students were hospitalized after a fight broke out between supporters of the ruling Fatah party and supporters of the Popular Front for the Liberation of Palestine (PFLP). A source close to the Fatah-affiliated student bloc alleged that four masked PFLP students assaulted a Fatah-supporter in his room. The student was treated at Sheikh Zayid hospital.
Posted by: Fred || 11/21/2007 00:00 || Comments || Link || E-Mail|| [10795 views] Top|| File under: PFLP
Israeli forces abduct six Palestinians in northern West Bank incursion
Ma'an – Israeli forces seized six Palestinians in an ongoing incursion in the northern West Bank town of Kufur Qadum, near the city of Qalqilia on Tuesday. Local sources said Israeli soldiers are still storming and searching houses throughout the town as of Tuesday afternoon. Earlier on Tuesday, another resident was abducted by Israeli forces in the same town.
Posted by: Fred || 11/21/2007 00:00 || Comments || Link || E-Mail|| [10794 views] Top|| File under: al-Aqsa Martyrs
PA security forces detain five more Hamas members
Ma'an – Fatah-allied Palestinian security forces seized five Hamas supporters in the West Bank on Tuesday morning, the movement said. The arrests took place in the cities of Nablus, Tulkarem, Qalqilia, and Bethlehem. Fatah's security forces have engaged in an effort to consolidate power in the West Bank since Hamas took control of the Gaza Strip in June.
Posted by: Fred || 11/21/2007 00:00 || Comments || Link || E-Mail|| [10794 views] Top|| File under: Hamas
Southeast Asia
Ambush kills four Thai officials, restaurant bombing injures six
Suspected Islamic terrorists rebels killed four Buddhist state officials on Wednesday in a roadside gun attack in Thailand's rebellious Muslim south, police said.

Four militants on two motorcycles attacked the officials in their car with a pistol and an M-16 rifle. One man and two women were killed instantly in a village in Pattani, one of the southern provinces caught up in a separatist jihad insurgency. Another woman official died in hospital, police said.

After the shooting, the militants hid a small bomb in a car and detonated it after cameramen and photographers finished filming, a Thai television reporter told Reuters by telephone. "Ten minutes after I finished filming, a bomb went off in the car and I was just about 10 metres away," said Channel 7 reporter Khemin Guagoon.

Plus:

Six people were wounded in a bomb attack at a restaurant in the municipality here on Tuesday night. Police gathered evidence at the restaurant after a bomb explosion wounded six people. Among the injured, two were released from hospital, while the other four continue to receive treatment.

According to witnesses, the suspected bomber posed as a customer and placed the bomb under a table. He is believed to have detonated the bomb by mobile phone after leaving the restaurant.
Posted by: ryuge || 11/21/2007 06:17 || Comments || Link || E-Mail|| [10798 views] Top|| File under: Thai Insurgency
Syria-Lebanon-Iran
Berri postpones Lebanon presidential vote for fourth time
Parliament Speaker Nabih Berri, a key opposition figure, and parliament majority leader Saad al-Hariri have failed to agree on any of the names for president proposed by the head of the Maronite church. Hariri left for a trip to Moscow early on Tuesday "to enlist the help of the Russians in ending Syrian interference in Lebanon" according to reports coming from his residence in Qreitem

The presidential election was postponed for a fourth time today amid last-ditch efforts for political rivals to strike a deal by a Friday deadline to replace the current head of state. "The vote on Wednesday has been postponed to Friday," a deputy with the ruling majority told reporters today.

Elias Atallah, an MP with the ruling majority, accused Syria and Iran of trying to derail the vote as part of their face-off with the West. "They are putting a spoke in the wheels because they want to transform Lebanon into a battlefield in their fight with the West," Atallah said

Politicians from both sides have predicted Wednesday's parliamentary vote will be postponed until Friday, the last day of President Emile Lahoud's term.



This article starring:
Elias Atallah, an MP with the ruling majority
Parliament Speaker Nabih Berri
Saad al-Hariri
Posted by: Fred || 11/21/2007 00:00 || Comments || Link || E-Mail|| [10803 views] Top|| File under: Hezbollah
Who's in the News
52
[untagged]
3
Govt of Pakistan
3
Hamas
2
al-Aqsa Martyrs
2
Govt of Iran
2
Iraqi Insurgency
2
Hezbollah
1
Islamic State of Iraq
1
Thai Insurgency
1
PFLP
1
Palestinian Authority
1
al-Qaeda
1
TNSM
1
Global Jihad
1
al-Qaeda in Iraq
1
Taliban
Bookmark
E-Mail Me
The Classics
The O Club
Rantburg Store
The Bloids
The Never-ending Story
Thugburg
Gulf War I
The Way We Were
Bio
Merry-Go-Blog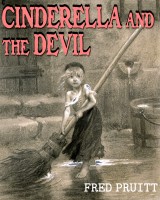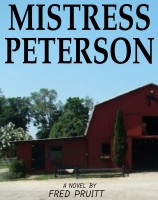 On Sale now!


A multi-volume chronology and reference guide set detailing three years of the Mexican Drug War between 2010 and 2012.

Rantburg.com and borderlandbeat.com correspondent and author Chris Covert presents his first non-fiction work detailing the drug and gang related violence in Mexico.

Chris gives us Mexican press dispatches of drug and gang war violence over three years, presented in a multi volume set intended to chronicle the death, violence and mayhem which has dominated Mexico for six years.
Click here for more information


Meet the Mods
In no particular order...


Steve White
Seafarious
tu3031
badanov
sherry
ryuge
GolfBravoUSMC
Bright Pebbles
trailing wife
Gloria
Fred
Besoeker
Glenmore
Frank G
3dc
Skidmark



Better than the average link...



Rantburg was assembled from recycled algorithms in the United States of America. No trees were destroyed in the production of this weblog. We did hurt some, though. Sorry.
3.235.180.193

Help keep the Burg running! Paypal: